This post contains affiliate links for which I may make a small commission to help keep the site running. You will not be charged extra for these items had you not clicked the links. Thank you for your help to keep the site running!
Whether you're hoping to get lost in a good book or meet up with a friend for coffee among the smell of freshly printed pages, you've probably found this page because you're wondering if there's a Barnes and Noble in the UK or a Barnes and Noble in London.
So never fear, here I am to help all of you bookworms with your quest…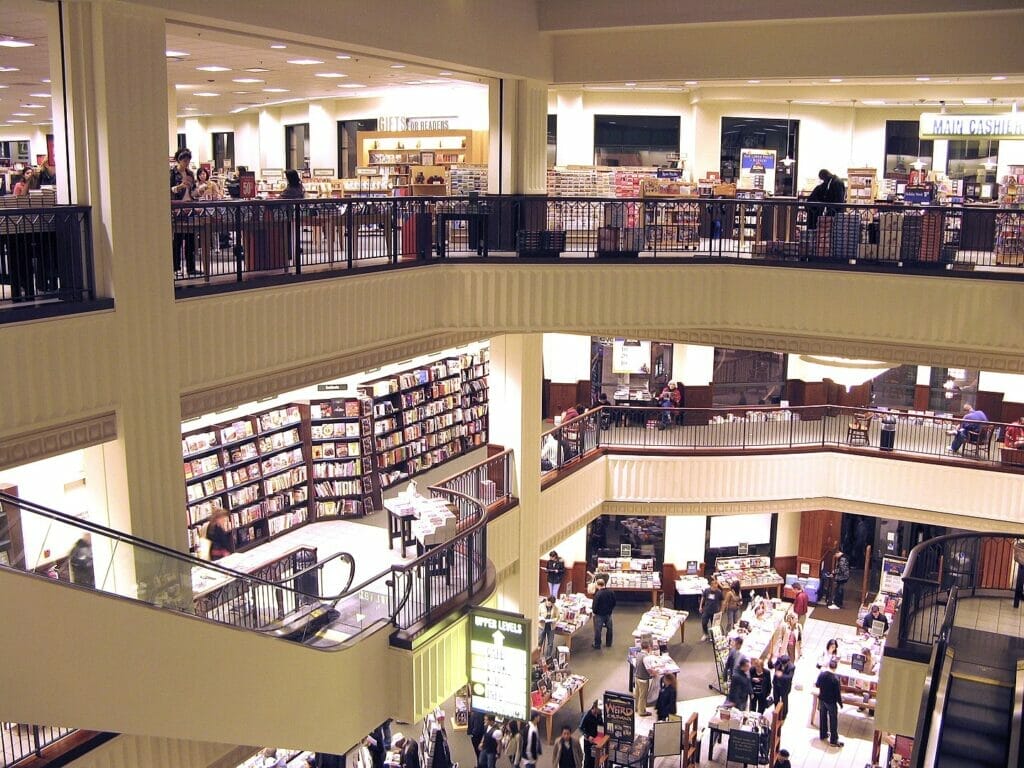 GET A

FREE

LONDON INTRO GUIDE and ACCESS TO MY FB GROUP
Start your planning with this "Intro to London" guide and access to my London planning Facebook group!
"Is there a Barnes and Noble in the UK or England or London?"
Unfortunately, no.
There is no Barnes and Noble in England, no Barnes and Noble in the UK, and no Barnes and Noble in London!
But before we get all up in the UK bookstore options, I want to take a second to share some other information with you on having a great time in the UK.
Firstly, no matter your reason for being here, you need the best book on England for foreigners ever written – the book is called "Watching the English" and you should click here and check it out.
It takes everything you think you know about the UK and either explains it or shows you what you're really getting yourself into (major small talk and frequent tea breaks, woo!)
It literally changed how I felt and lived in the UK and made me understand what was going on around me so much more.
Yay for not being confused as to why everyone is saying sorry a lot.
I also want to give you some other resources that I've lovingly put together to help you have the best trip possible.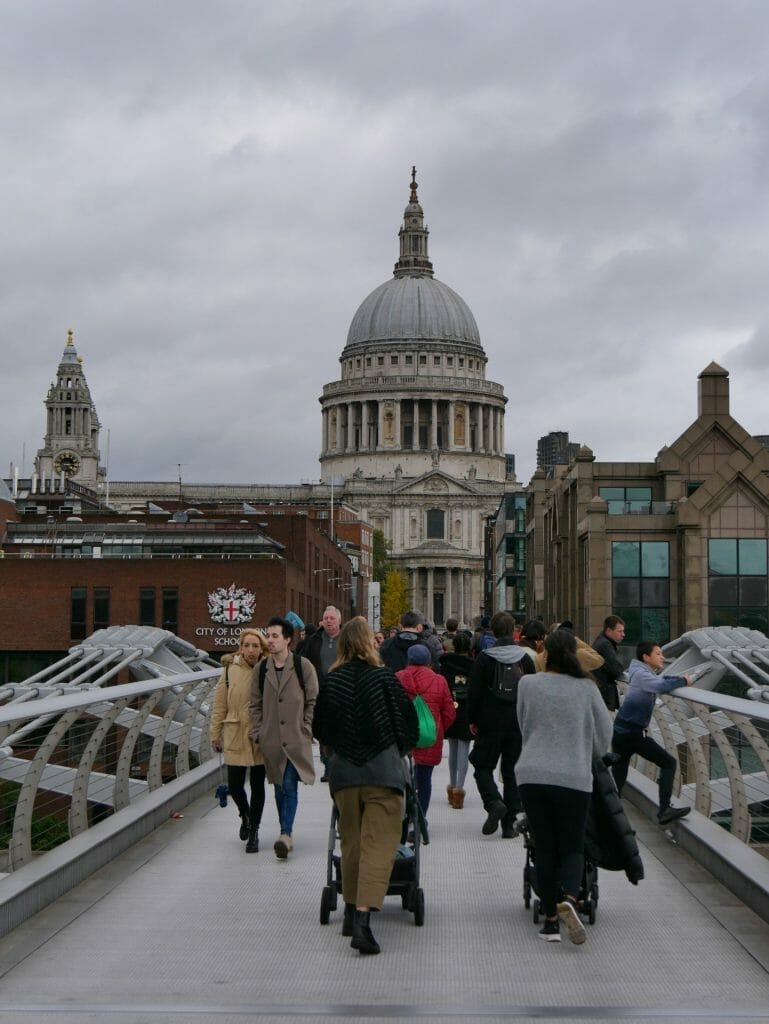 If you're just coming as a visitor, you'll want to check out the post about the best tours in London – I don't have time to waste when I'm exploring London, and neither do you.
By reading my round-up of the best tours, you're able to figure out which ones are great, which ones aren't worth it, and which ones will get your hard earned dollars.
I've also included some advice on how to get around London for visitors, which talks about everything from Oyster cards to walking on the left to double decker buses!
If you're thinking about or planning on being an American expat in the UK, I've got the full story of how I did it below, as well as some helpful advice on how to make friends in the UK – it is a bit harder than in America due to some cultural differences, but it can be done!
Right, now that you're sorted with those resources, let's jump into Barnes and Noble in the UK.
History of Barnes and Noble in the UK
Barnes and Noble was started in 1886 with the original name, "Arthur Hinds and Company."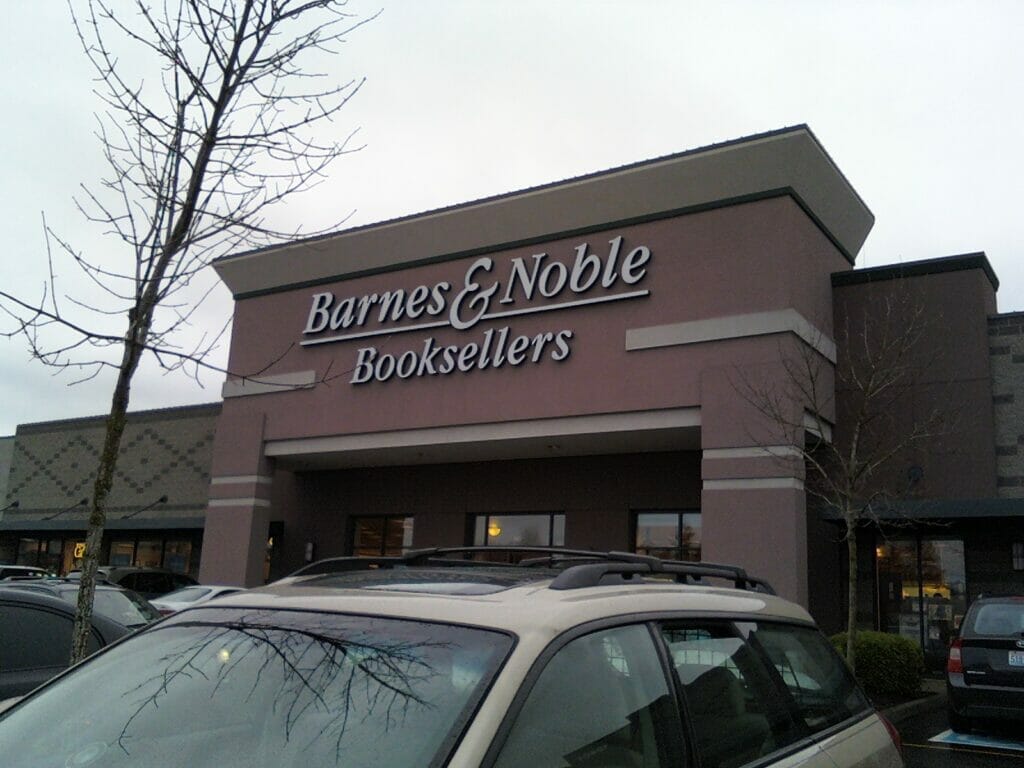 There was a man with the last name of Noble who worked there as a clerk and was eventually made partner of the company, leading to part of the current bookstore's name.
Through the years, the store expanded and grew, and today it has 600 retail stores all across America.
In fact, it's the USA's largest book retail chain.
While it hasn't expanded outside of the US, it's a popular household name in the US.
Equivalent to Barnes and Noble in the UK
So you can't go to Barnes and Noble in the UK, but where can you go to a bookstore in the UK or London?
Waterstones
The most popular chain book store in all of the UK is Waterstones.
You can find them in cities and towns across the UK, and they function just as a Barnes and Noble might with plenty of book options and cafe spaces in many of them.
This is the closest Barnes and Noble equivalent in the UK.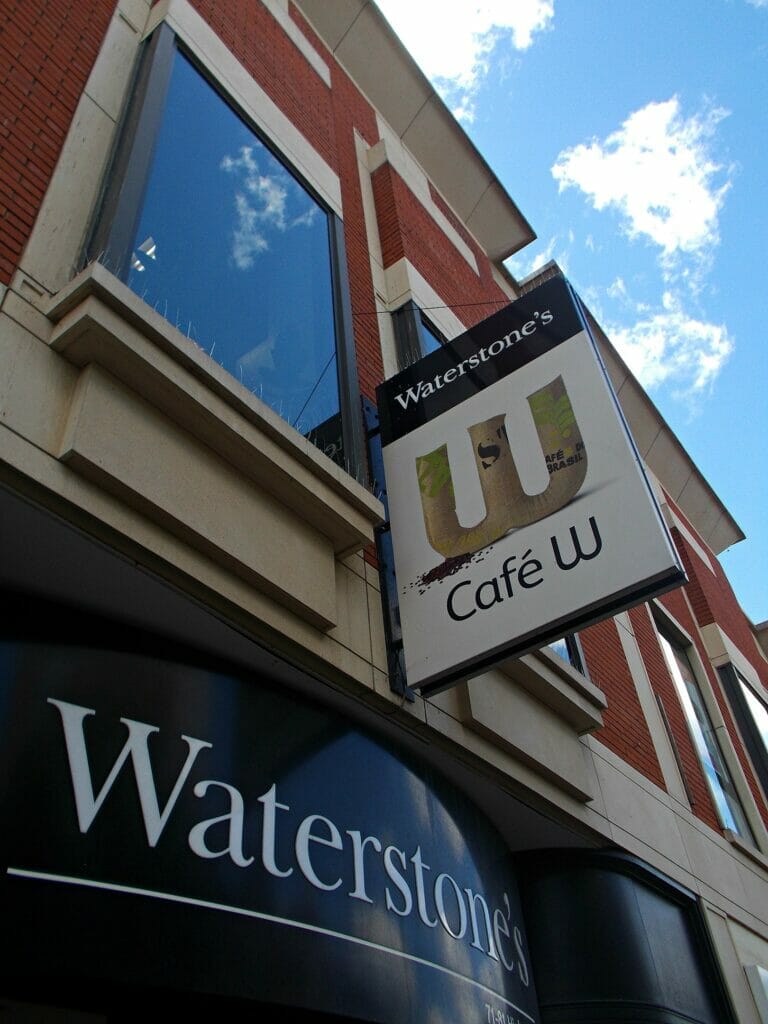 Daunt Books
If you're in London and looking for a bookstore, I would highly recommend Daunt Books.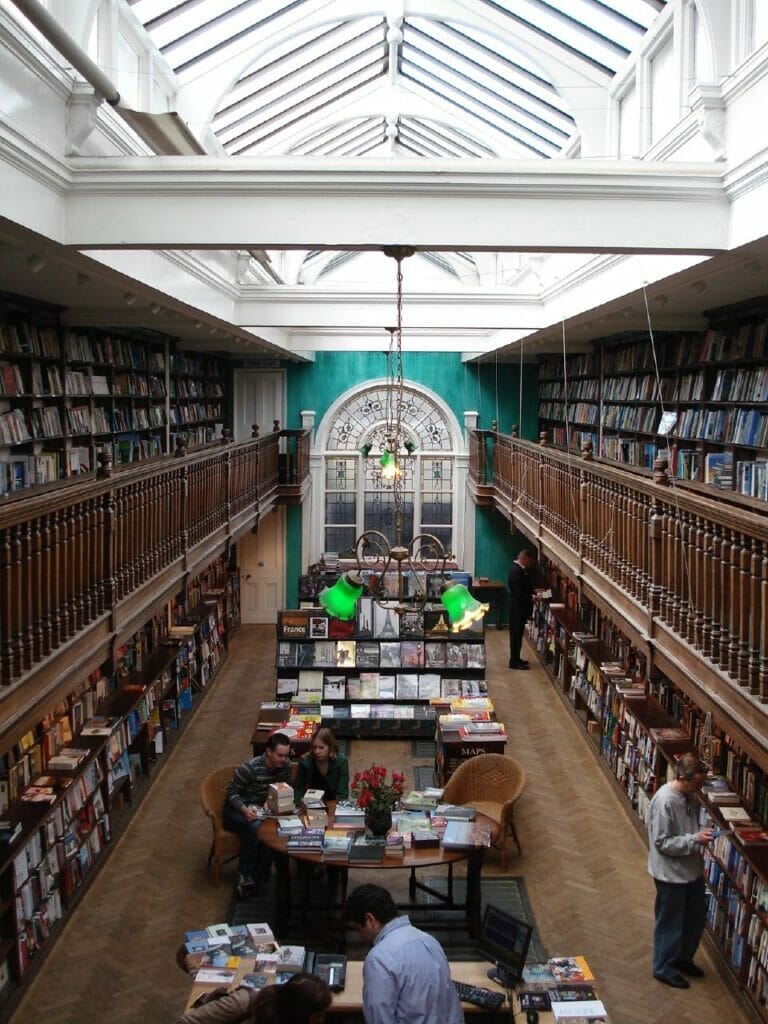 This independent bookseller has an amazing atmosphere and is well-loved in the London community for its helpful staff and cozy reading corners.
Read more in my full guide comparing UK and US stores and restaurants.
Want to know more about US stores in the UK? Check this list out!