This post contains affiliate links for which I may make a small commission to help keep the site running. You will not be charged extra for these items had you not clicked the links. Thank you for your help to keep the site running!
There's something about Best Buy that's intoxicatingly (is that a word? Stick with me) old school.
In an age where we seem to buy everything online, walking into a store that sells physical stuff – computers, cameras, tablets, and more – is exciting.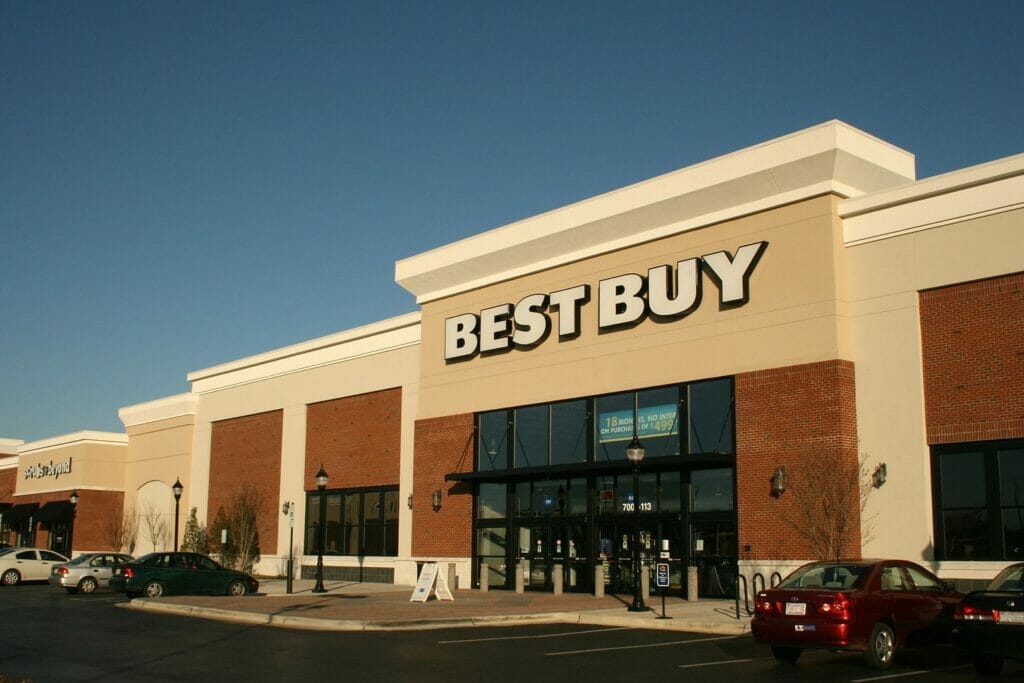 You can touch it before you buy it, test it out before you commit your wallet to it, and try and snap some photos of you making weird faces in the store.
I'm not surprised, then, that you're searching for a Best Buy in the UK, as this American corporation is an important part of the American consumer landscape.
It's only nature to wonder if there's a Best Buy in the UK or England if you're hoping to come over across the pond for a hot minute.
GET A

FREE

LONDON INTRO GUIDE and ACCESS TO MY FB GROUP
Start your planning with this "Intro to London" guide and access to my London planning Facebook group!
So I guess the question to ask, then, is…
"Is there a Best Buy in the UK or England or London?"
There aren't any Best Buys in the UK, but Best Buy did once have stores in the UK that failed.
However, there are alternatives to Best Buy in the UK (scroll down below to get to my recommendations).
Before we get too deep into Best Buy's history in the UK and figuring out why there are no longer any Best Buys in the UK and where you should go instead, I want to let you know that I've created some resources for anyone traveling to the UK or London that you should really check out.
They're on all different topics, from culture shock to riding the London Underground to learning how to drive as an American in England.
Firstly, no matter your reason for being here, you need the best book on living in the UK for Americans ever written – the book is called "Girl Gone London: An American's Guide to Surviving Life in the UK" and you should click here and check it out.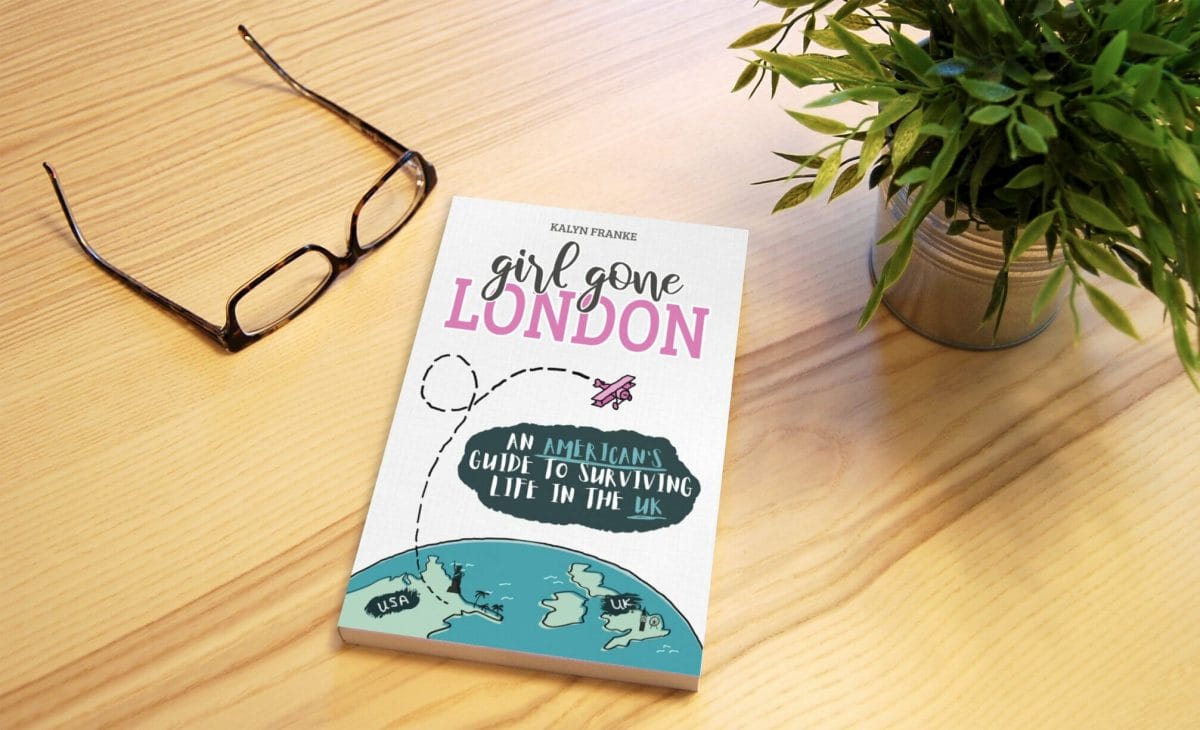 I also may have written it, so I'm biased.
But truly, if you're coming to the UK as an expat, a study abroad student, or even a visitor, my guide to life in the UK contains both personal anecdotes and maybe too-honest experiences, as well as resources and advice on topics ranging from homesickness in the UK (or how not to rage book a flight to America like I did), driving in the UK, being a student in the UK, and more practical advice about bank accounts, buying houses, and more.
It's truly a one stop shop for all of the weirdness and wonderfulness (is that a word?) that comes along with life in the UK, and also there is plenty of opportunity to laugh at me as I share all of my expat fails so there's that.
Whatever you're interested in and no matter how long you're staying in the UK, I want you to know that other people have been through the same confusions and feelings as you.
You're not alone in your travel or expat experience.
In fact, I've even got tips on studying abroad in London for those of you students out there, as well as ways on coping with homesickness as an expat if your life has come here more permanently.
You've got this!
Okay, so moving on to Best Buy in the UK.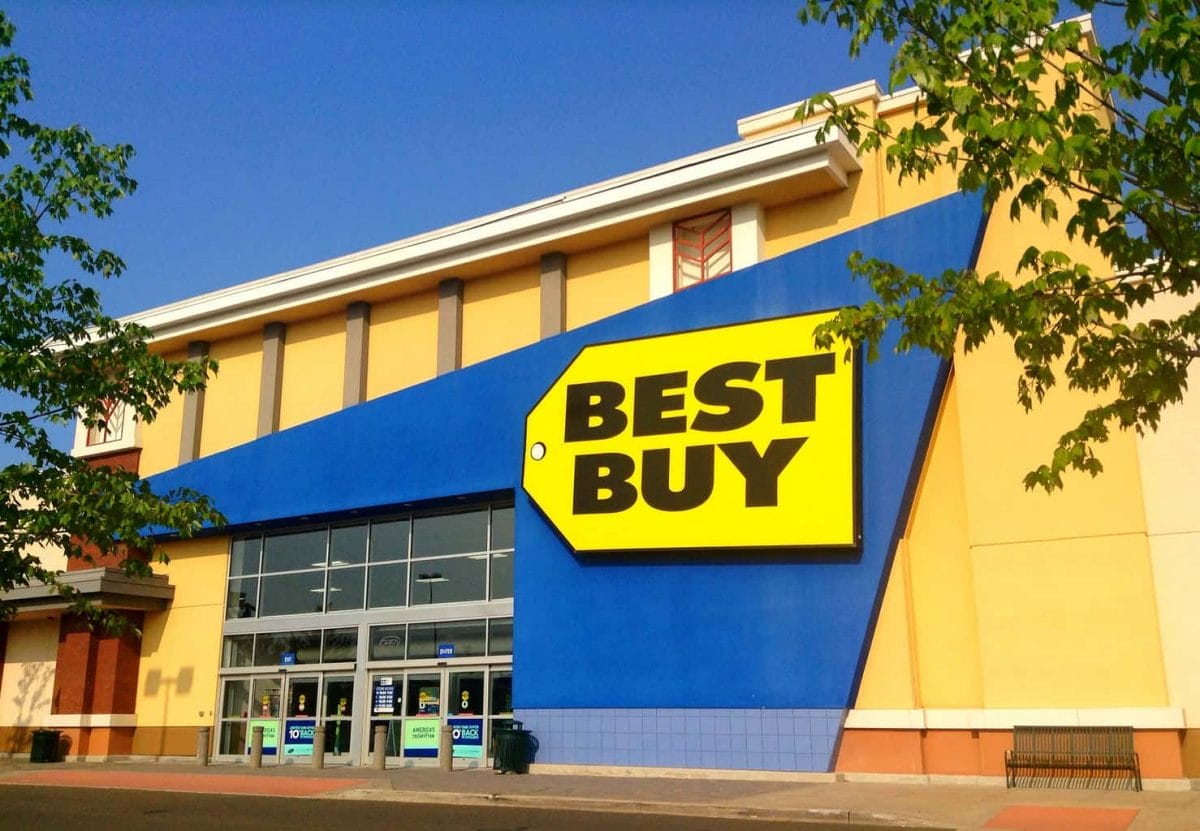 History of Best Buy in the UK
Best Buy actually did come to the UK after the brand saw its success over many years in the States.
After all, with over 1,000 stores in the US and ranked as one of the top companies in the US multiple times, the new corporation of Best Buy Europe was hoping that the Brits would find the same love for Best Buy as their American counterparts.
The first Best Buy opened in the UK in 2010 in a partnership with Carphone Warehouse.
Unfortunately, it was just 2 years later in January of 2012 when poor financial results made the company reevaluate their strategy.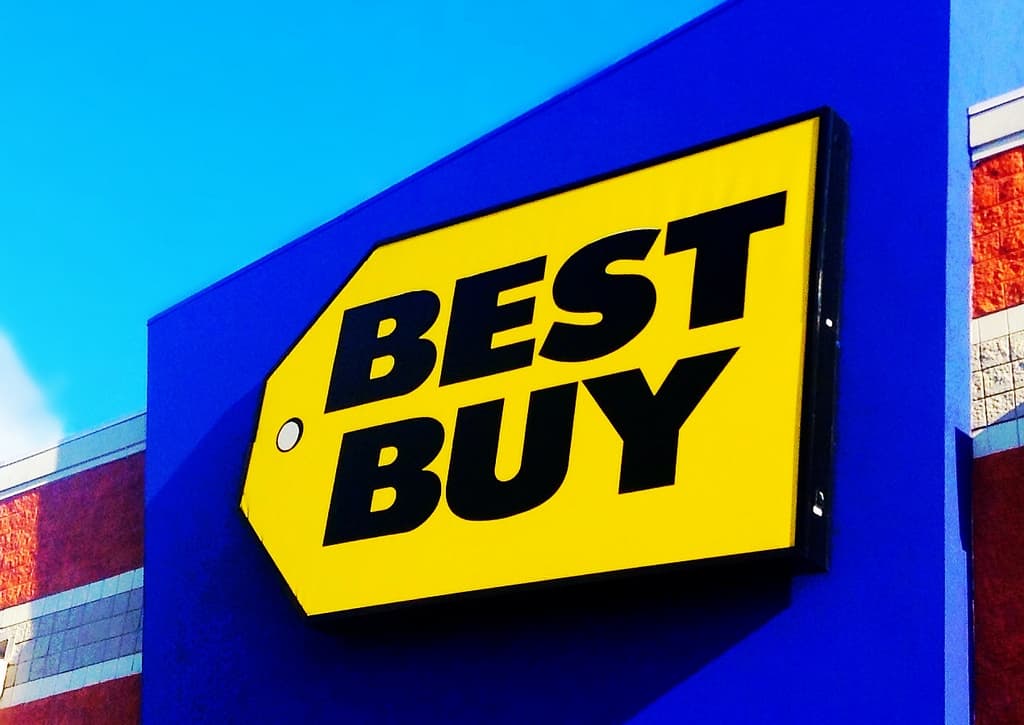 The problem was simple, and articles were published about Best Buy's failure in the UK.
British consumers didn't want massive televisions or computers in a huge warehouse anymore.
They wanted smaller gadgets – tablets, phones, that they could use to navigate the world.
The old way of selling electronics to consumers was outdated, and signs showed that it was becoming less and less popular stateside as well.
What was there to entice the British public to step in?
Equivalent to Best Buy in the UK
Just because there are no Best Buys in the UK doesn't mean that there aren't any places to buy electronics.
Here are some of the most popular alternatives to Best Buy in the UK and what you can get there.
Perhaps the best alternative to Best Buy in terms of matching it exactly would be Currys PC World, also known as Currys.
These are physical, walk-in stores filled with electronics including computers, printers, phones, televisions and tablets.
They also specialize in home technology like fridges and washing machines.
It's no surprise that Currys, just like Best Buy, also sell online so you don't even need to leave your house if you don't want to.
John Lewis
If you're looking for the best place to go for guaranteed electronic goods that have warranties lasting quite a while, head to the John Lewis electronic section.
John Lewis is an upmarket department store that sells much more than electronics, but its electronic section is always busy and filled with computers, televisions and tablets for you to try out in store.
You won't always get the best price at John Lewis, but their return and guarantee policy is built on their commitment to customer satisfaction, so if that is an important aspect of the buying process to you, save a bit of extra money and shop there.
With over 200 stores in the UK, Maplin is a great alternative to Best Buy in the UK and even has some stores in London.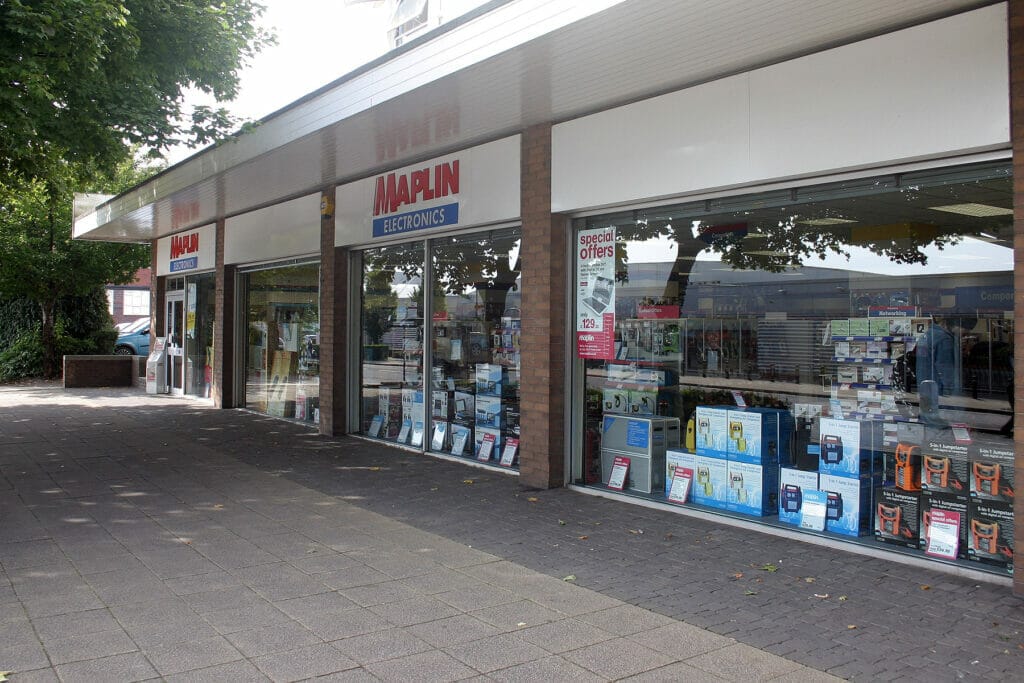 These don't tend to be as big as Currys PC World, but Maplin does sell things like gaming equipment, computers, security systems and more.
Argos
As a final resort, head to Argos, the catalog store where you order things from the catalog in the front of the store and then go to the counter to collect your purchase.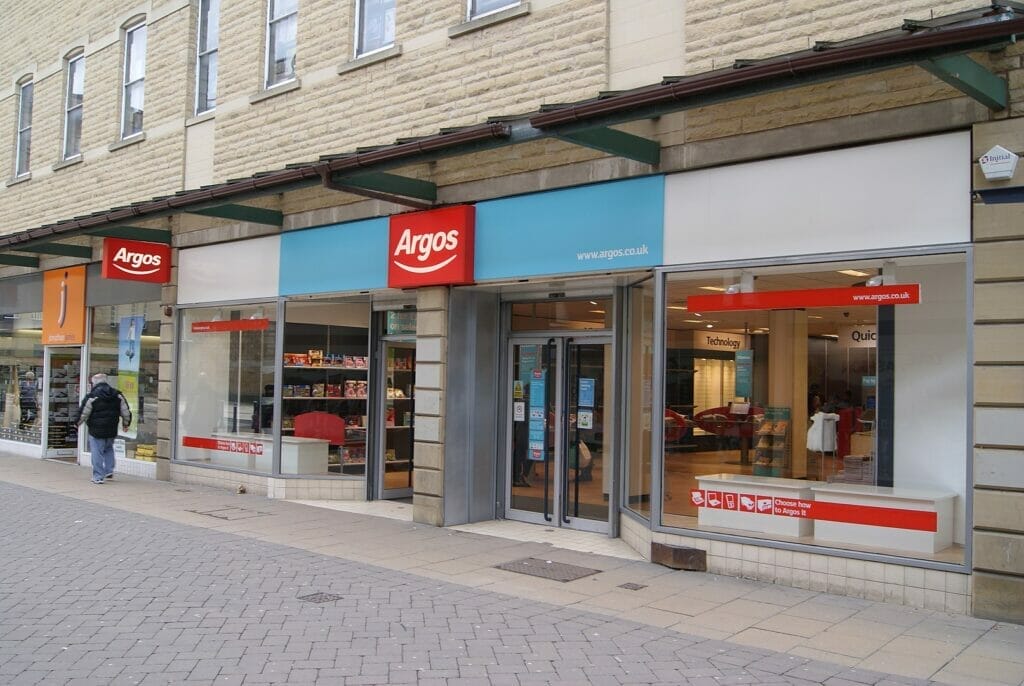 This isn't a great option if you need to try your equipment before you buy it, but if you know what you're looking for, buying it from Argos can be convenient and stress-free.
Read more in my full guide comparing UK and US stores and restaurants.
Coming to London Soon?
Hey!
Since you're here I'm assuming you're intent on visiting this amazing city soon!
Getting the lowdown on the hottest spots in town can be time consuming so I took the liberty of picking out some great ones below. Hope you enjoy!
Open Top Bus London Tour: Double Decker buses are not only a way of transportation in London, but a definitive pastime of the city dwellers.
This tour lets you see London by night and experience a true right of passage that every Londoner must complete. A two for one YAY!
Kew Gardens: If you want to explore some of the calmer areas of the city, I highly recommend exploring the botanicals at Kew Gardens.
London's largest World Heritage site boasts acres of gardens in a royal glass palace because, yes, everything here gets the royal treatment.
Afternoon Tea Cruise on River Thames: Oh so you've come to London looking for tea?
Lucky for you theres literally MILLIONS of options to choose from… it can actually get overwhelming. So I made it easy for you and found one of the best teas in town, complete with the best setting as well!
Want to know more about US stores in the UK? Check this list out!