This post contains affiliate links for which I may make a small commission to help keep the site running. You will not be charged extra for these items had you not clicked the links. Thank you for your help to keep the site running!
Whether you want slurpees from the local gas station or are trying to find some snacks for your day trip, 7/11 seems to be the place to do it.
This worldwide brand is very commonly known in the US and has cemented itself in our pop culture, so it's no surprise that when we go abroad, we're left wondering if there's a 7 Eleven in the UK or London.
I have many fond memories of suburban days spent riding our bikes to the 7 Eleven to get snacks, and then it was the place I would put gas in my new car (okay, an old car, but I was 16 so it was new to me).
GET A

FREE

LONDON INTRO GUIDE and ACCESS TO MY FB GROUP
Start your planning with this "Intro to London" guide and access to my London planning Facebook group!
Hey! Want more honest UK tips and planning advice? Click here to join my London and UK Travel Tips Facebook group, where I can answer more of your questions!
So, here we go, the answer to the question of…
"Is there a 7 Eleven in the UK or England or London?"
is no, there is no 7 Eleven in the UK or England, but there was and there might be again, so stay tuned for more information at the end of this article.
Before I just jump into discussing 7/11 in the UK, I want to take some time to bring you some resources that will be helpful if you're planning either a trip or long term expat adventure to the UK or London.
Firstly, no matter your reason for being here, you need the best book on living in the UK for Americans ever written – the book is called "Girl Gone London: An American's Guide to Surviving Life in the UK" and you should click here and check it out.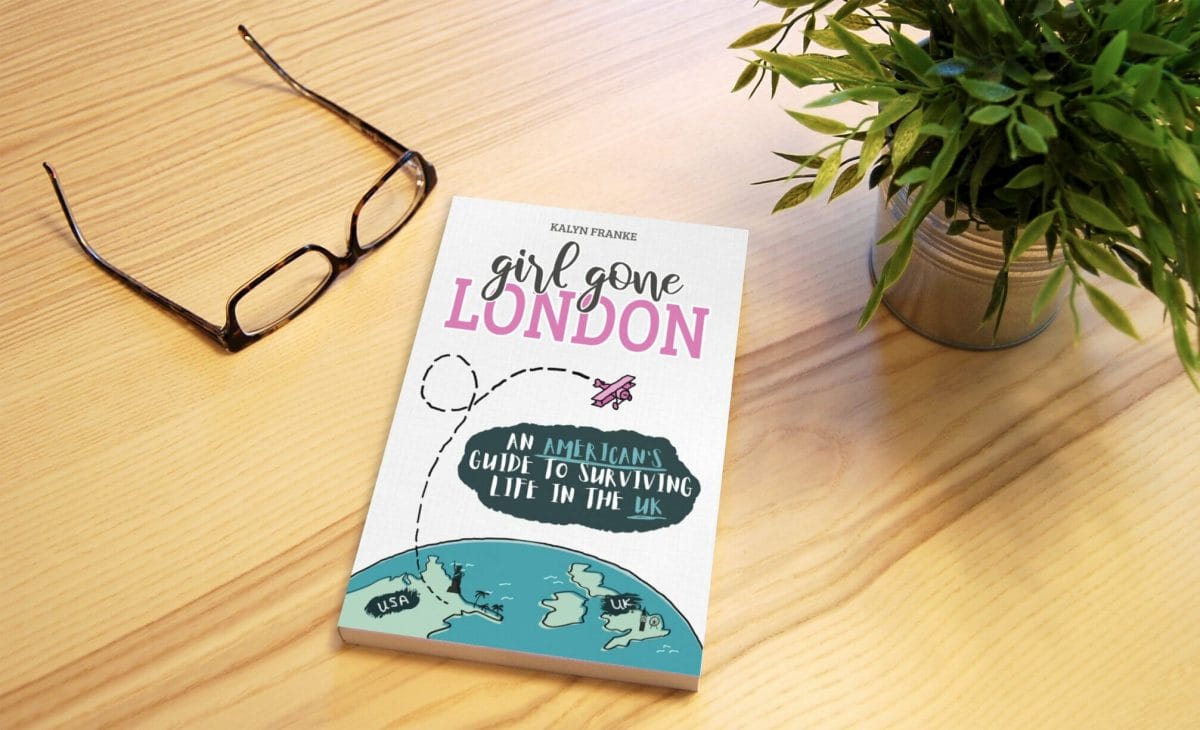 I also may have written it, so I'm biased.
But truly, if you're coming to the UK as an expat, a study abroad student, or even a visitor, my guide to life in the UK contains both personal anecdotes and maybe too-honest experiences, as well as resources and advice on topics ranging from homesickness in the UK (or how not to rage book a flight to America like I did), driving in the UK, being a student in the UK, and more practical advice about bank accounts, buying houses, and more.
It's truly a one stop shop for all of the weirdness and wonderfulness (is that a word?) that comes along with life in the UK, and also there is plenty of opportunity to laugh at me as I share all of my expat fails so there's that.
I also want to share some other articles with you that readers have found useful about their time abroad, including my top picks for the best London attractions, a breakdown of whether the London Pass is worth it to you, tips on clearing UK immigration and customs and a guide to using Oyster cards in London.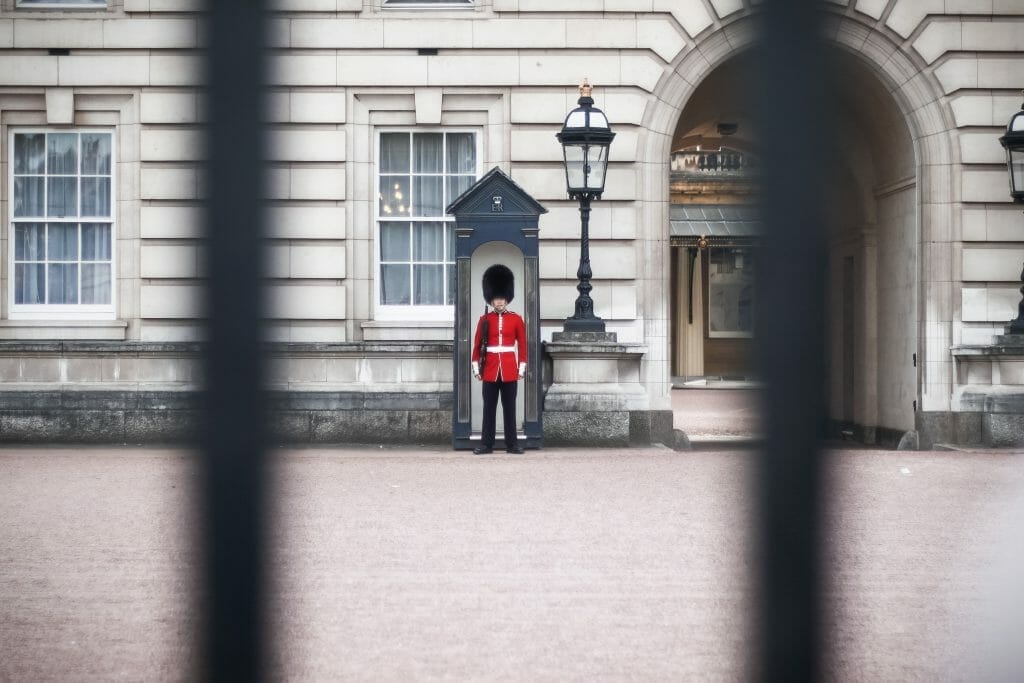 If you're here as an expat and want to know more about my journey and the triumphs and struggles that come along with expat life in the UK, check out my guide to moving to the UK from America, tips on making friends as an expat, and tips for conquering homesickness.
Alright, now, without further adieu, onto 7 Eleven in the UK!
History of 7/11 in the UK
7 Eleven does have a history in the UK, despite there being no 7/11s in the UK at the moment.
7 Eleven is a worldwide chain of convenience stores, headquartered in Dallas, Texas, with most of its stores across the 50 States in the US.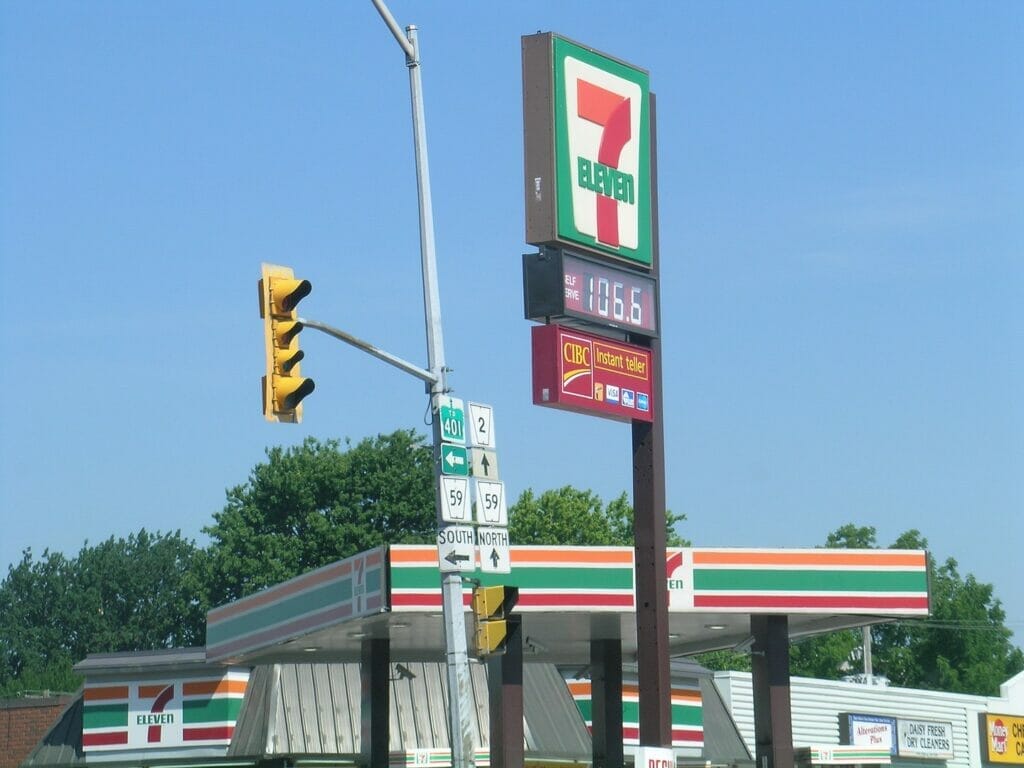 7/11 is called that because the original store opening hours when it took on the name were 7:00am to 11:00pm.
You could get gas, snacks, and other basic items in a 7/11.
Worldwide, there are 7 Elevens in countries like Canada, Mexico, Japan, Norway, Singapore, South Korea, Denmark, and many more.
In the UK, 7 Eleven came to the country in 1985 and operated there until 1997.
It had over 50 stores in the UK and is remembered by many UK residents as having been a part of their retail landscape.
In 1997, 7 Eleven was sold to UK brand Budgens and hasn't made a return since.
There were rumors about it in 2014 which didn't come to pass, and again in 2019.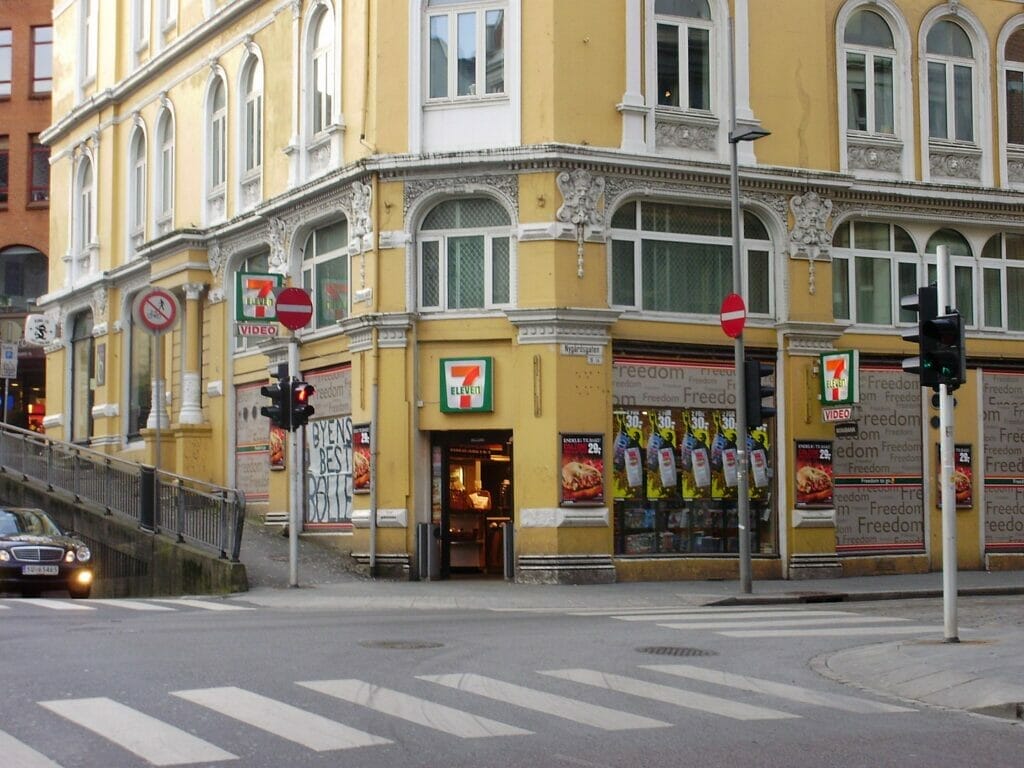 People are waiting to see if 7-Eleven will come back to the UK, but at the point of writing this article, it has not.
Equivalent to 7 Eleven in the UK
Convenience stores or gas stations (called petrol stations in the UK) don't have quite the same cultural iconicness as they do in the US, but that doesn't mean that there aren't equivalents to 7 Eleven in the UK.
Tesco, Morrison's, Sainbury's Gas Stations
One of the most popular ways to get gas in the UK is to do it at a grocery store – many chains have their own gas stations on-site, complete with a separate small convenience store where you can pay and buy other snacks.
The most popular grocery store for gas in terms of amount sold is Sainbury's, followed by Tesco.
Shell
The UK also has Shell Stations, which are gas stations that also sell convenience store-like items.
Sometimes these are in random places throughout the UK, other times they are attached to larger highway rest stop complexes.
Read more in my full guide comparing UK and US stores and restaurants.
Want to know more about US stores in the UK? Check this list out!