This post contains affiliate links for which I may make a small commission to help keep the site running. You will not be charged extra for these items had you not clicked the links. Thank you for your help to keep the site running!
Hello, crafting fans!
Whether you want to knit a blanket (do you knit blankets? I have no idea. This is off to a great start) or buy some new painting supplies, you're probably wondering, "Is there a Hobby Lobby in the UK?" or "Is there a Hobby Lobby in London?" or "Is there a Hobby Lobby in England?"
I love saying "Hobby Lobby" over and over again until it suddenly has no meaning.
Right, moving on.
GET A

FREE

LONDON INTRO GUIDE and ACCESS TO MY FB GROUP
Start your planning with this "Intro to London" guide and access to my London planning Facebook group!
Hey! Want more honest UK tips and planning advice? Click here to join my London and UK Travel Tips Facebook group, where I can answer more of your questions!
So, let's get down to it. The answer to…
"Is there a Hobby Lobby in the UK or London or England?"
is no, but there is a close alternative.
Before I delve too deeply into UK craft stores and UK Hobby Lobby alternatives, I want to give you some additional resources that might help you on your trip to the UK.
Firstly, no matter your reason for being here, you need the best book on living in the UK for Americans ever written – the book is called "Girl Gone London: An American's Guide to Surviving Life in the UK" and you should click here and check it out.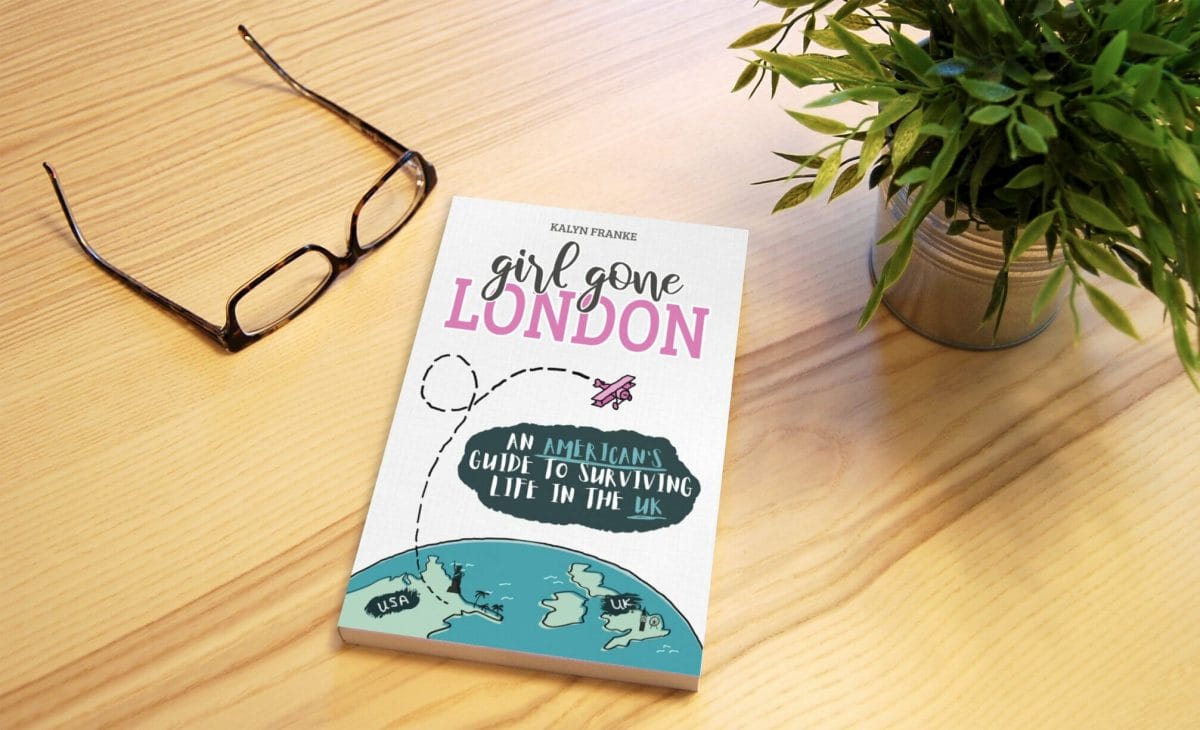 I also may have written it, so I'm biased.
But truly, if you're coming to the UK as an expat, a study abroad student, or even a visitor, my guide to life in the UK contains both personal anecdotes and maybe too-honest experiences, as well as resources and advice on topics ranging from homesickness in the UK (or how not to rage book a flight to America like I did), driving in the UK, being a student in the UK, and more practical advice about bank accounts, buying houses, and more.
It's truly a one stop shop for all of the weirdness and wonderfulness (is that a word?) that comes along with life in the UK, and also there is plenty of opportunity to laugh at me as I share all of my expat fails so there's that.
Maybe you're coming for just a short time, in which case the London Underground resource is definitely for you.
Maybe you're coming over as an expat, in which case you'll want to check out the culture shock article and find out about my experience driving in the UK.
Or maybe you're coming over as a London study abroad student, in which case you're going to need all of the below resources as well as my ultimate guide to studying abroad in London.
Right, moving on to Hobby Lobby in the UK and where you can shop instead.
Hobby Lobby is a popular US crafts store (we just got one in my hometown a couple of years ago) filled with craft supplies, decorations, art, wedding stuff, and more.
Walking in is like going on a craft retreat where you hope to come out on the other side with arms full of things you actually need rather than things you say you need for a project you know in your heart you'll never start.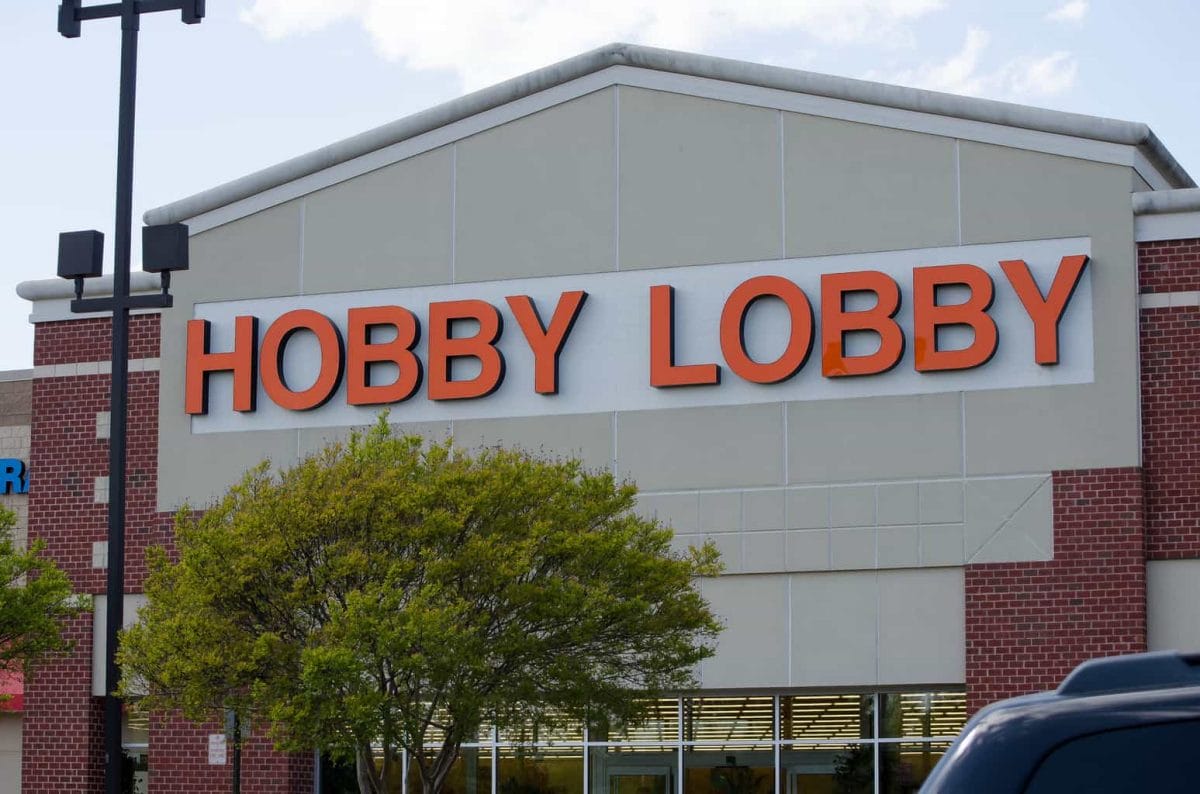 It was first opened in 1972 in Oklahoma City, and since then has spread to more than 800 stores around the US.
It's come under fire in recent years for some of its business practices, and because you're here looking for a Hobby Lobby in the UK you should read up on some of those before deciding to shop there.
Despite there being no Hobby Lobby in London or the UK, there's a store that is very similar, so similar that people have asked if there is a relation between the two stores in the past (there's not).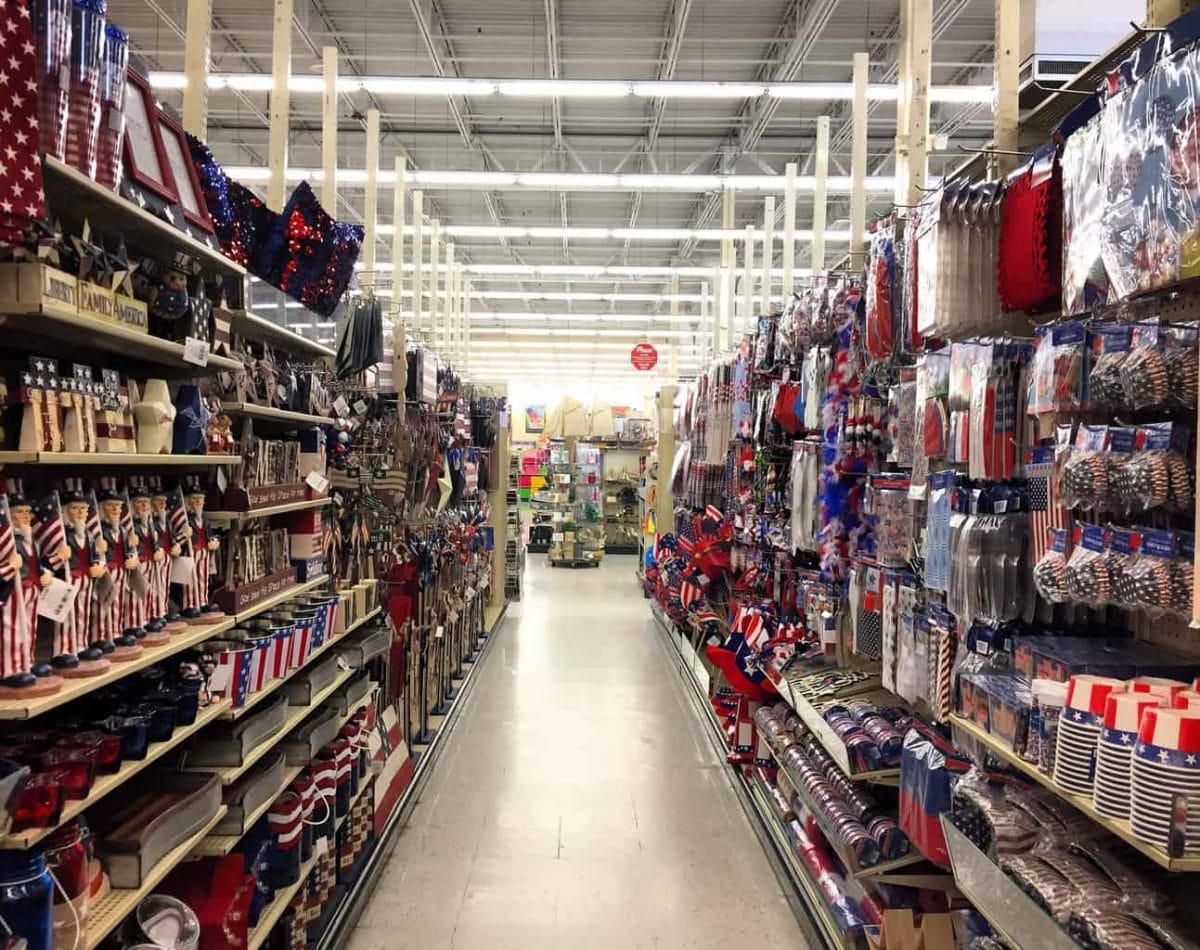 That store is called Hobby Craft, and you can find it across the UK, mostly in suburban towns and cities or smaller versions on the high streets.
There are just about 85 Hobby Crafts across the UK in total, which shows you the size difference between the UK and US.
Hobby Craft revenue has decreased due to retailers like Amazon getting in on the craft market, but stores are still open and operating.
If you need to see your craft materials in person, Hobby Craft is definitely the way to go.
I don't think they have as vast as a selection as Hobby Lobby, but that isn't surprising to me as the US excels at "big box – one of everything" stores while the UK is much more focused typically.
However, you can still get plenty of supplies such as yarns, kid's crafts, scrapbooks, baking materials, wedding decorations (when it's in season), paint supplies, paper craft materials, seasonal decorations, and more.
In the absence of a Michael's in the UK , Hobby Craft is your next best bet!
Read more in my full guide comparing UK and US stores and restaurants.
Coming to London Soon?
Hey!
Since you're here I'm assuming you're intent on visiting this amazing city soon!
A great way to really immerse yourself in UK culture is see the sights with the help of a guided tour. I've picked out a few highly recommended ones below!
Tower of London Tour with Crown Jewels: One of the best things about having a Royal family is imagining you'll be a part of it one day… and what better way than to imagine yourself in their jewels!
Or at least stare dumbfoundedly. Either way, this tour is a sure fire way to get dazzled by London.
Westminster to Greenwich River Thames Cruise: London is built around the River Thames, and one could even say it's the most important part of the whole city! As such there's no better, or relaxing for that matter, way to see the sights than from the view of the river itself!
This tour takes you around the city and shows why all Londoners are really still rugged sea voyagers at heart, if maybe just a little more posh now.
Oxford, Stratford, and Cotswolds: Londoners would have you fooled, but there's more to this beautiful nation than just what remains within the confines of London… shocker I know!!
And if picturesque beauty is what you're looking for I really recommend checking out the quaint and historical towns that scatter the outskirts.
If nothing else, this tour will give you a break from commuting by the tube, and we all need that eventually
Want to know more about US stores in the UK? Check this list out!