This post contains affiliate links for which I may make a small commission to help keep the site running. You will not be charged extra for these items had you not clicked the links. Thank you for your help to keep the site running!
If you haven't been to London before, one thing you should know is that London is VAST.
I have lived here for 7 years and done maybe 10% of what's on offer.
It can be a dizzying process trying to figure out what to see and do in London, but I have the solution for you: taking a tour in London.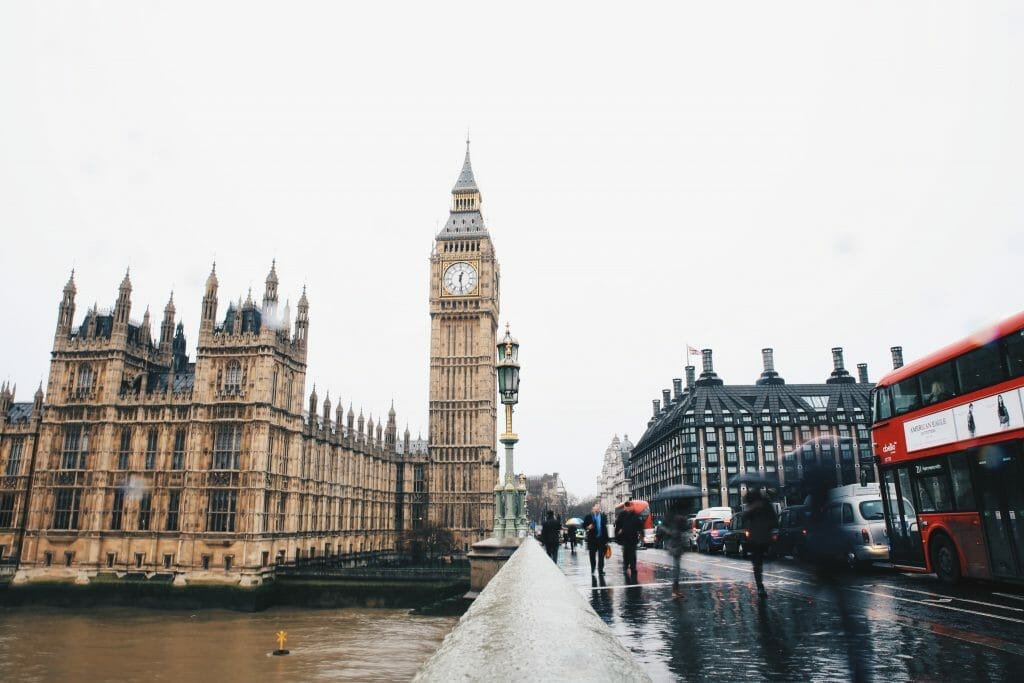 Now, I'm not saying to replace your entire London itinerary with tours.
But what I think is a great idea is to take one of these amazing tours of London towards the beginning of your stay so you can get a better feel for the city and what you might like to return to.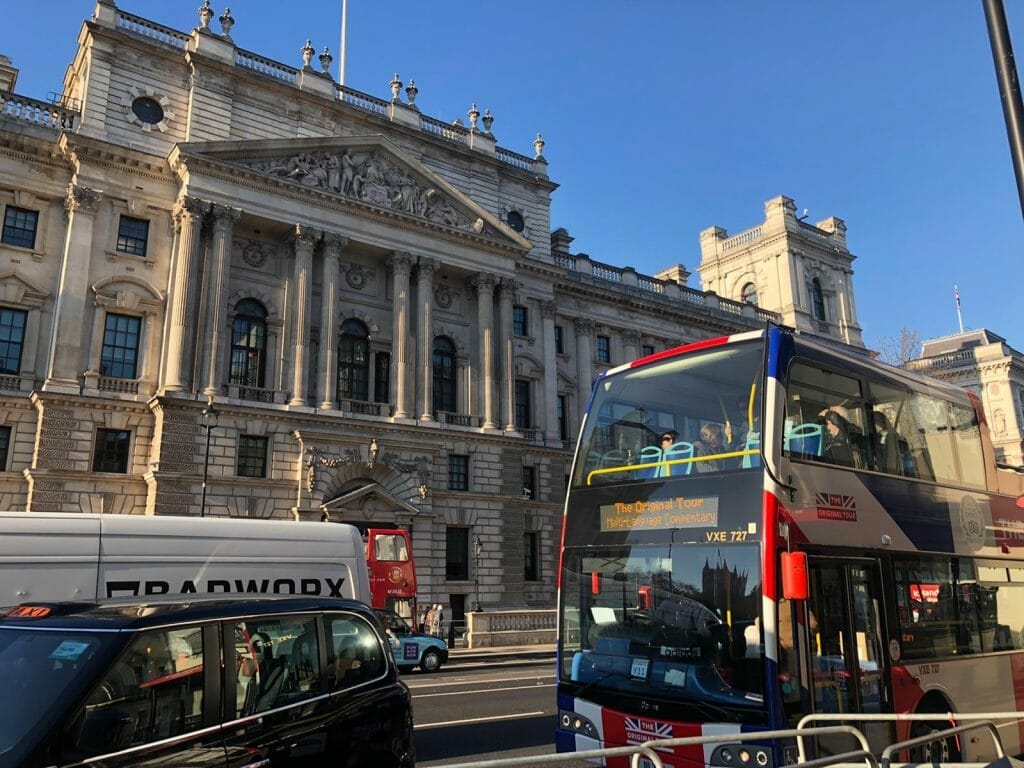 There are different types of tours in London, ranging from walking tours of the most important attractions in the city to night-time bus tours to tours for fans of certain television shows or movies (cough cough, Harry Potter).
GET A

FREE

LONDON INTRO GUIDE and ACCESS TO MY FB GROUP
Start your planning with this "Intro to London" guide and access to my London planning Facebook group!
Wait, stop!
Before you keep reading, I just wanted to make sure you know about my expert 7-day London itinerary that includes all of the iconic attractions plus off-the-beaten path activities and restaurants, as well as step-by-step walking and public transportation directions!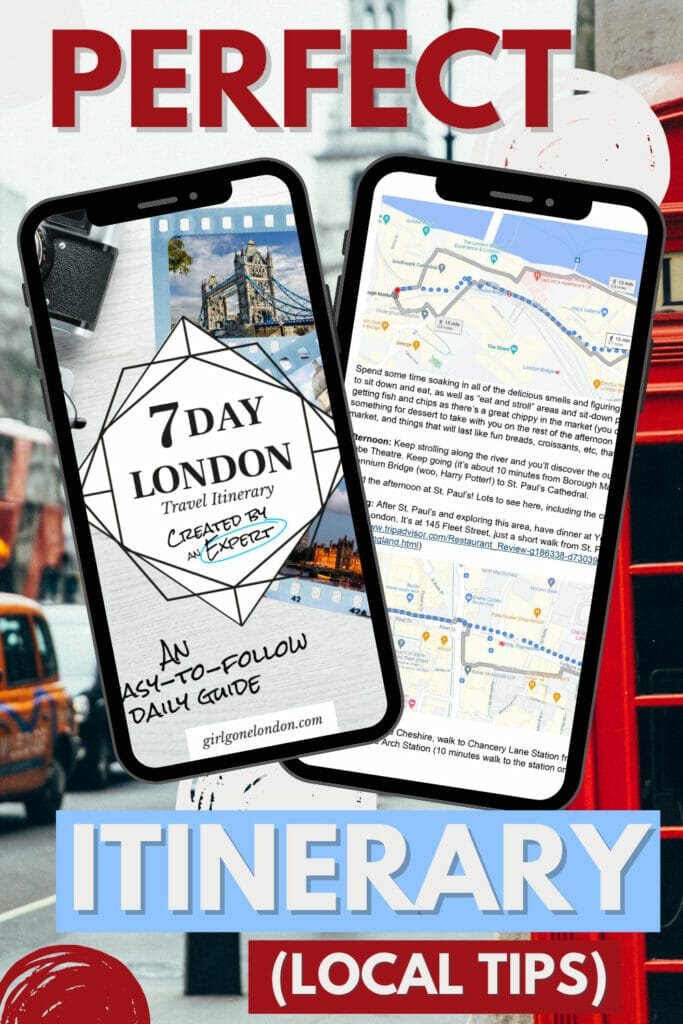 It can be stressful spending so much money on a London trip and not knowing if you're fitting everything in or making the most of your time.
To help you out, I've taken my 10 years of London experience (starting as a visitor and then as a resident) to make sure that you have the ultimate step-by-step itinerary that will make sure you see the real London.
And, hey, if you're not coming for exactly 7 days or already have some plans, don't worry, as it's editable so you can mix around the days, incorporate your own ideas, or pick and choose which days to follow.
(or click here for my popular personalized itinerary option to exactly suit your needs!)
I've compiled some of the best London tours, both from personal experience and from their sky high ratings by other London visitors, to help you plan your next trip.
Oh, and top tip: if you do want to go on a top London tour, book it sooner rather than later as London is a very busy city and you don't want your date to sell out!
The Absolute Must-Knows (from a Londoner)
Best London Walking Tours
Despite London not being a city that is "walkable" in the sense that you can get from one end to the other in half an hour like some towns and cities, it is very much pedestrian-friendly and the vast majority of people who come to London do see sites by walking.
These London walking tours are some of my top picks for seeing the city and its secrets on foot.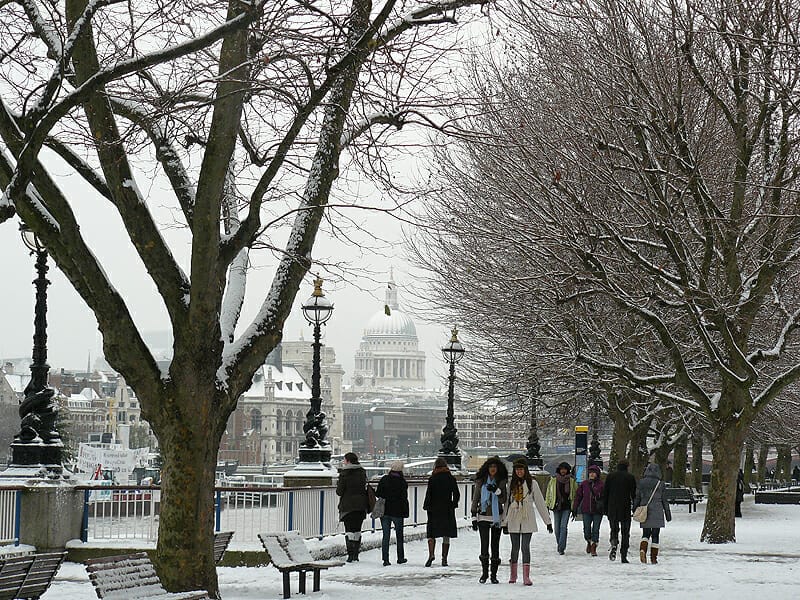 1. Magical Harry Potter Walking Tour
I had to start with this Harry Potter walking tour because it's the best of the best, the crème of the crop, the perfect choice for any individual, couple, or family who want to see all of the places in London that inspired JK Rowling AND many of the filming locations for the movies.
The tour takes about 2 and a half hours and your guide will take you to places like Platform 9 and ¾, the entrance to the Leaky Cauldron, the bridge that the dementors ruined in the sixth movie, and even Daniel Radcliffe's school.
As you walk, you'll also come across some famous London attractions in their own right, which makes this tour the perfect blend of London and Harry Potter history.
Click here to book the best Harry Potter walking tour, and do not delay because people LOVE themselves some Harry Potter so you don't want it to sell out!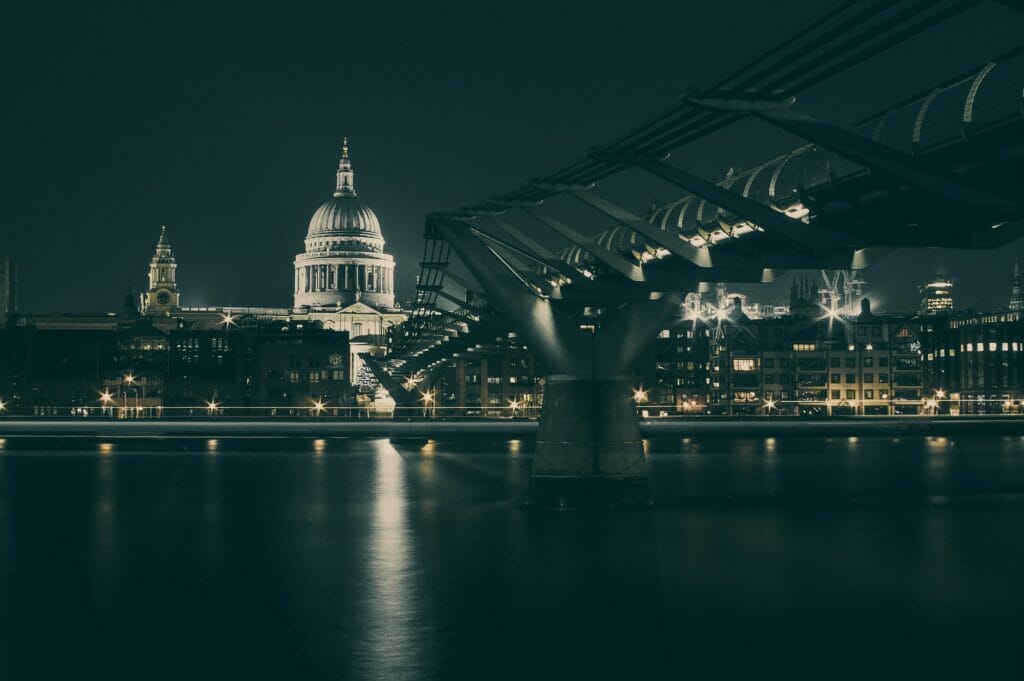 This doesn't include the Harry Potter Studio Tour, which is in Watford, so add that on separately.
2. Westminster Walking Tour and Churchill War Rooms
"Westminster" is the iconic area of London that you might have seen on television or on the news – think Big Ben, the House of Parliament, the River Thames, the Churchill War Rooms.
If someone came to me and said they could only do one tour and they wanted to see "London," this would be it – this is the London of your dreams and on your postcards.
The glorious thing about this walking tour of Westminster is that it also includes a guided tour around the Churchill War Rooms.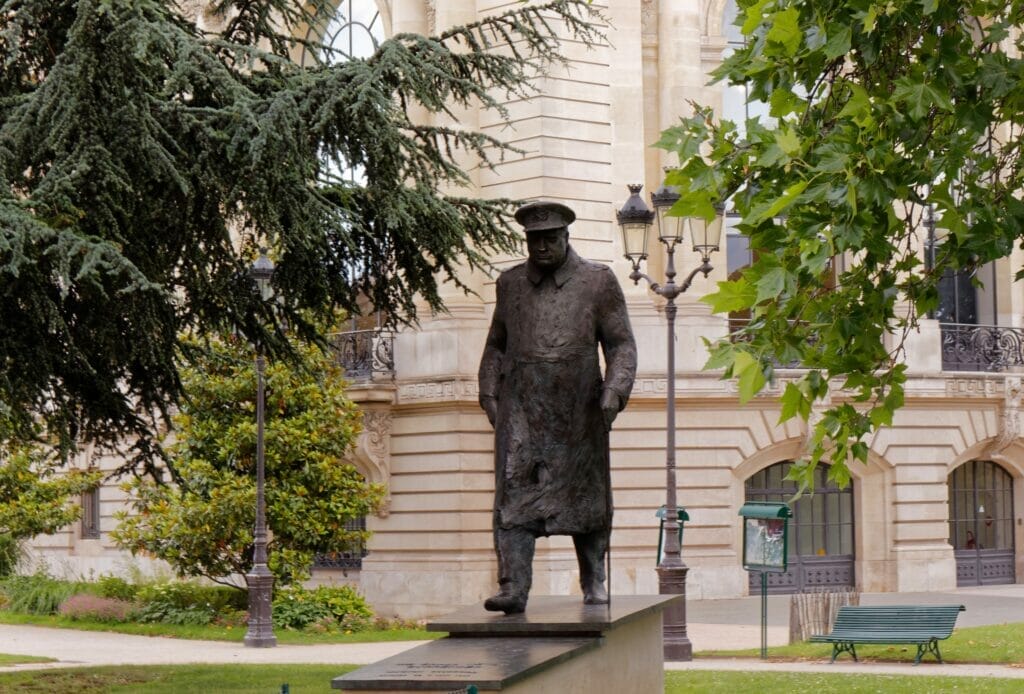 If you're not familiar with the Churchill War Rooms, this is where Winston Churchill and top members of the British government hid out and led strategy for World War II – now, of course, it is well known in London where they are, but at the time they were essentially bunkers under Westminster.
Many of the artifacts and rooms have been preserved in their original states, and it's a really incredible historically preserved and interactive museum.
You can book tickets to Churchill War Rooms separately from this tour, but when you combine the ticket prices and the cost of walking tours, you're getting more for your money when combining it, and you'll also have a great appreciation for how the Churchill War Rooms fit into the overall landscape of Westminster by seeing some sites around the local area as well.
3. Jack the Ripper Walking Tour: one of the best London tours
The classic horror story of Jack the Ripper and his London murders still permeates the culture of today's East End – at least if you believe the guides on this Jack the Ripper Walking Tour!
There are a ton of Jack the Ripper Walking tours in London, but this is my favorite as I think you get really good value for the price and it's one of the best tours in London.
You'll learn the story of this infamous criminal, hear the stories of how his victims fell into his traps, and see the spots where he murdered some of his most infamous victims.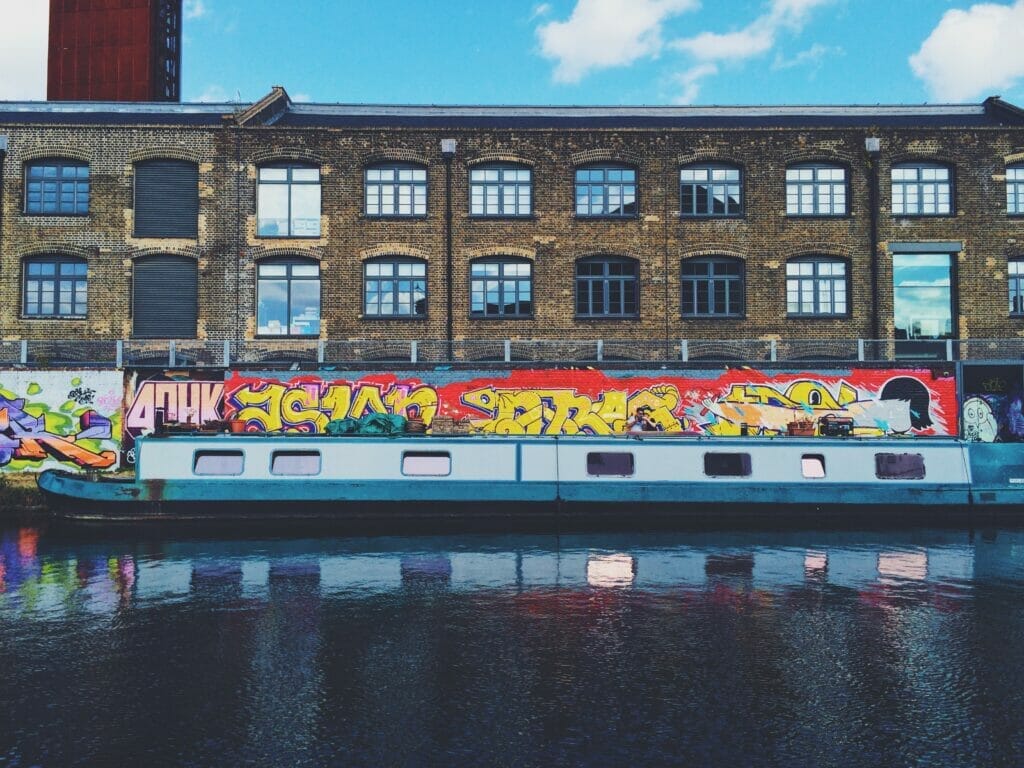 This tour is not for small children who would be easily scared, but if you like a little bit of gore with your London visit, this is it.
4. Chelsea Football Club Tour: among the best tours in London
Chelsea Football Club does the BEST walking tours for visitors who are interested in learning more about English football (what Americans call soccer).
You don't have to be a Chelsea fan to enjoy this tour (though of course it's welcomed), as anyone will appreciate the information and sites you get to see.
The tour lasts about an hour and takes you to areas that normally only the players and press get to access.
From the press desk to the home locker room to the field itself, you'll learn what makes one of the greatest football stadiums in the world so popular.
This is an excellent choice for any London visitors interested in sports, and it's short enough that you can easily fit it into any visit.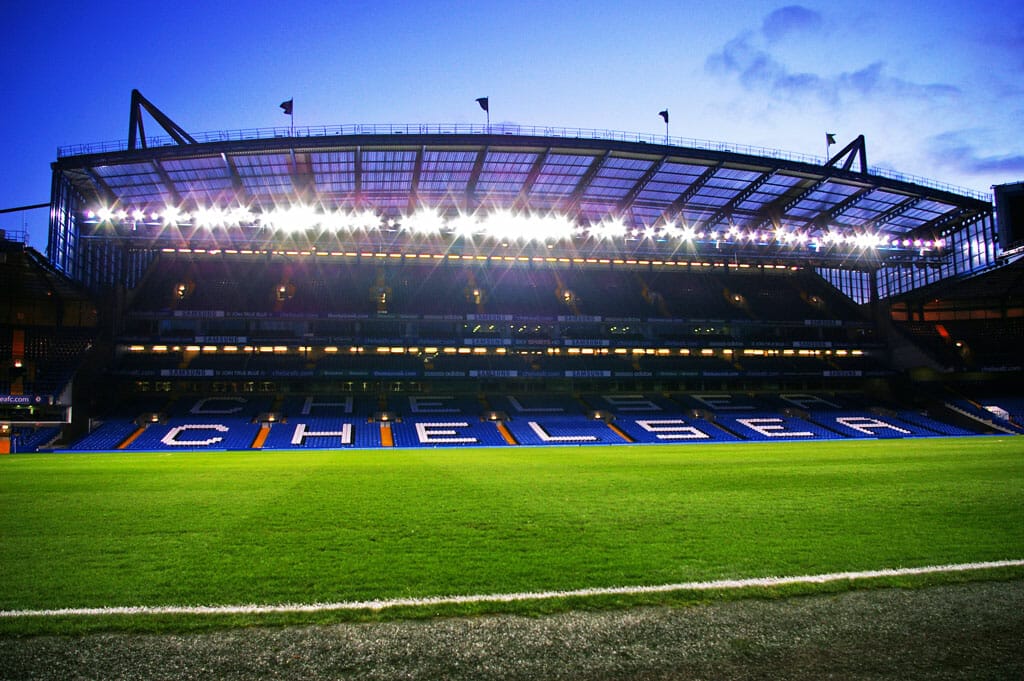 5. Guided Tour of Shakespeare's Globe
While you can see Shakespeare's Globe from the inside while booking tickets to see a show, the only way to really get an understanding for this famous structure is to take this guided tour.
Shakespeare's Globe is such an iconic part of London and noticeable as soon as you head to the river, and it really boggles the mind that this is the place (well, the faithfully recreated place) that he wrote his plays to be performed in.
Any theatre lovers should make sure to add this to their London list.
At about 90 minutes and with a very central location, you can fit this into your visit and you'll leave having a new awe and appreciation for the world of Shakespeare.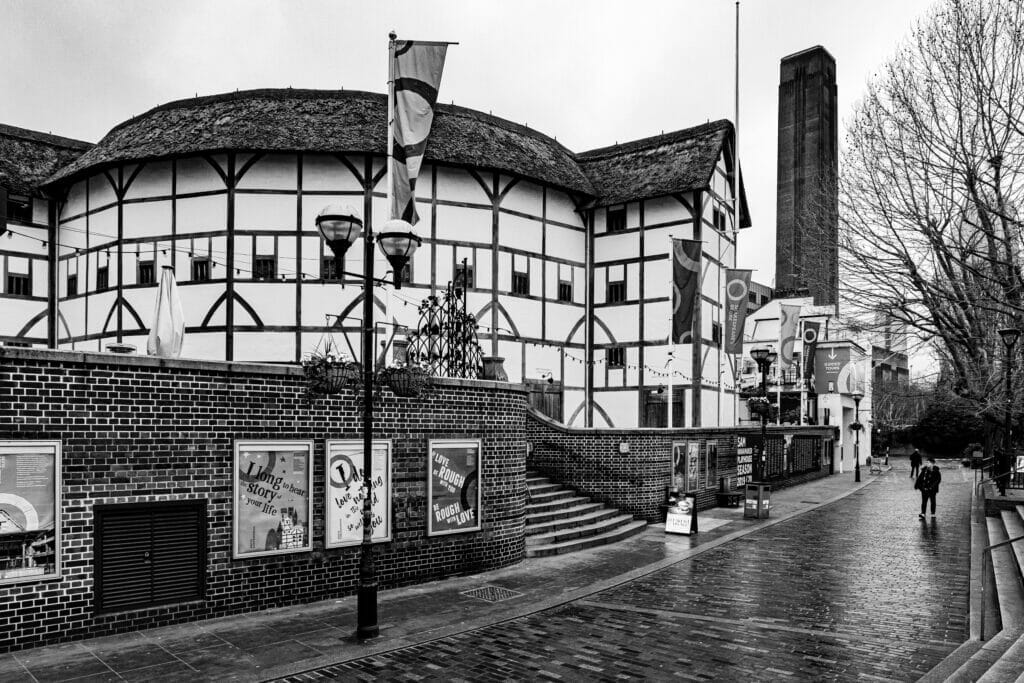 6. London Rock 'n' Roll History Tour: best London city tours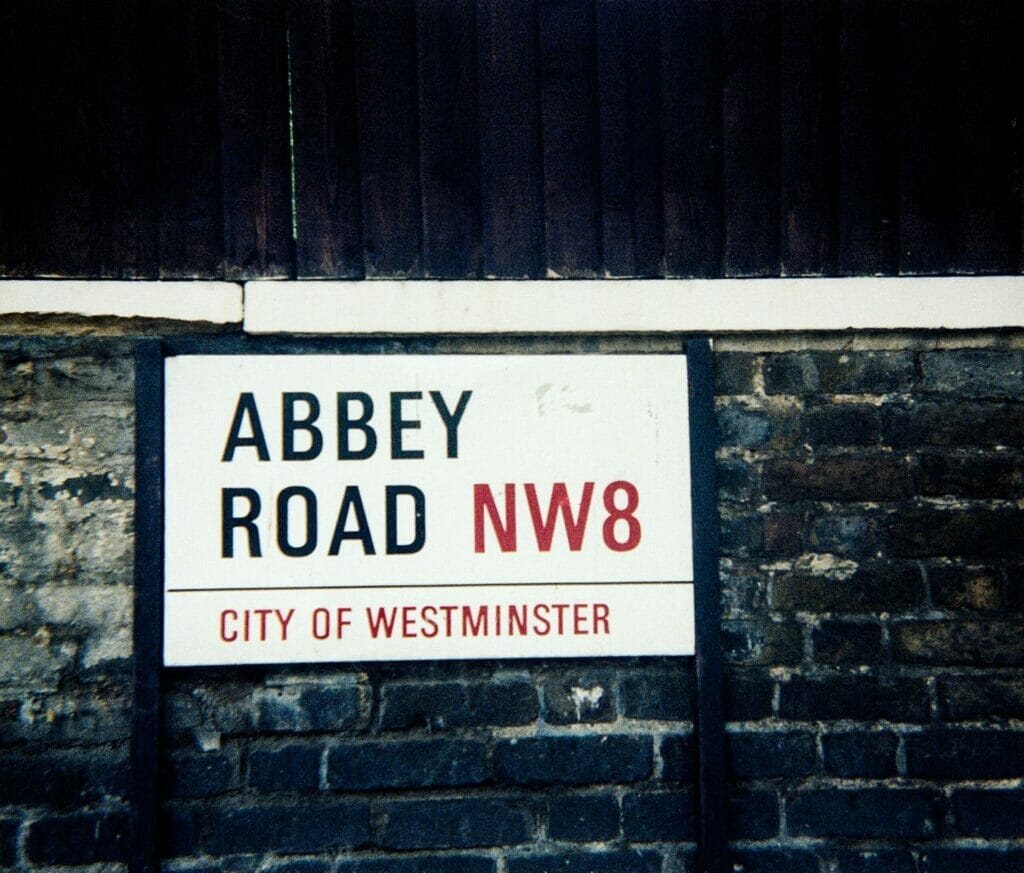 Whether you're a fan of the Beatles, Hendrix, or the many other names that have come out of the London Rock 'n' Roll scene, this walking tour will talk you past the iconic places that have been visited, played at, or lived in by some of the world's most famous musicians.
This is a fantastic London walking tour for music lovers, and a great surprise if you've got a fan in tow!
7. Alternative London 2-Hour Street Art Walking Tour
Street art is prevalent in London's East End, not as graffiti to deface property, but as beautiful expressions of art covering up some quite frankly gritty looking building, underpasses, and more.
And, of course, the famous Banksy is known for his work in London!
This walking tour is for art lovers who want to see a different side of the London art world far removed from the pristine halls of the National Gallery.
8. Historical Pub Walking Tour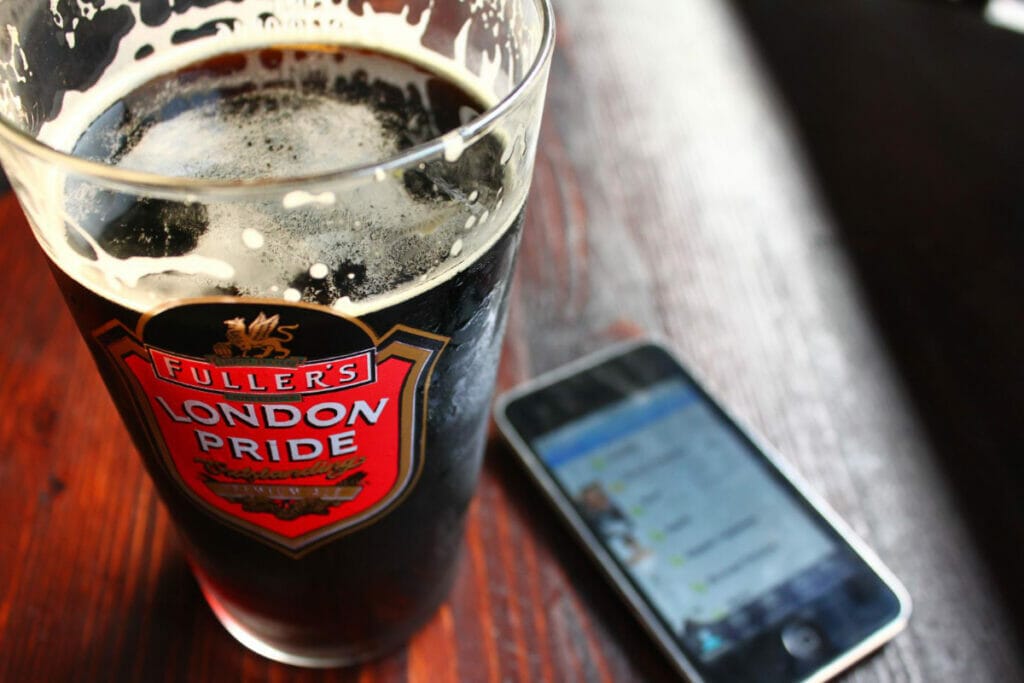 Whether you like history or just want to try brews from some famous London pubs, this pub walking tour is a great way to see the city with a guide while exploring hidden streets and learning the ins and outs of London pub culture.
This is super popular and sells out quickly, so make sure to book in advance if you definitely want to go.
Best London Bus Tours
One of the most shocking things for me to learn when I first moved to London was that the double decker buses weren't just tourist buses!
They were real ones!
Commuters and Londoners use double decker buses to get around London on the daily.
However, these aren't going to point out any sites for you and you'll probably be squashed in with a million people, so to guarantee a comfy seat and some guided narration of the sites around you, book yourself onto a London bus tour for visitors that still take advantage of the double decker layout.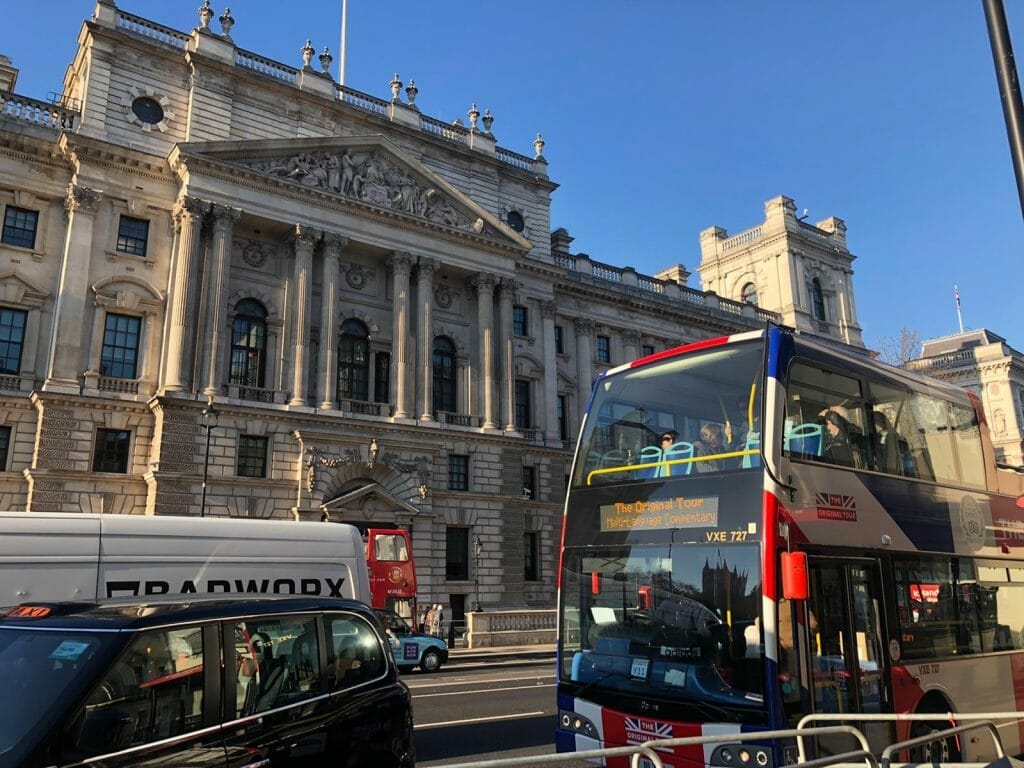 9. Night-time Open Top Bus Tour: one of the best guided tours London
I am such a fan of London at night.
It's really enchanting and magical and just looks so much different than the daytime.
This open top bus tour takes places at night and includes 90 minutes of a live guide showing you around the city from an open-top bus.
In my opinion, this is a must-do.
You'll also see some iconic London attractions at night, such as Tower Bridge, the Tower of London, Big Ben and more.
A combination of historic and present-day narration helps you appreciate London in a whole new way.
Over 1,000 people have taken this tour and rated it highly, and I think it's the perfect addition to a London itinerary.
Here's an idea – do it the first night you arrive to make sure that you stay awake and get over that jet lag!
Nothing like seeing the city you're in without having to do too much walking AND having the refreshing night air in your face.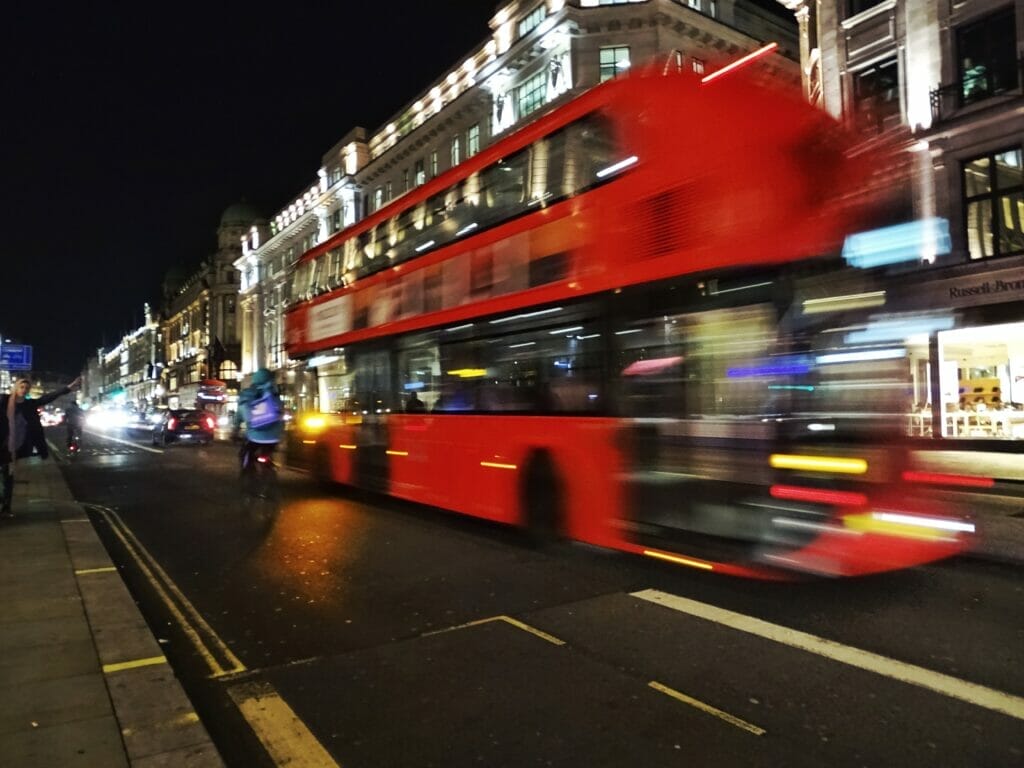 10. Original London Hop-On and Hop-Off Bus Sightseeing Tour
Every city has their own hop-on and hop-off bus sightseeing tours, but none are more iconic than London.
I have been on this one and think it's a fantastic option, both for visitors and for those who live in London and have people visiting.
There's something about the hop-on and hop-off bus tour that gives you both structure and freedom when exploring a new city.
You'll have a full map that tells you all of the bus lines, along with narration as you go from place to place. This makes it a great thing to do in London with kids as you don't have to worry about navigating.
You can also buy multiple day tickets so you can use these are your way to get around primarily as they hit all of the major London attractions and visitor areas.
There are quite a few bus companies nowadays who operate hop-on and hop-off bus tours, but these are my pick and also the highest rated from other visitors so make sure to plan in advance and not just get swept up into some random bus that someone on the street offers you access to!
11. Comedy Horror Show: London Ghost Bus Tour
Who doesn't love a ghost tour?
Of course because this is London, there has to be a sense of humor in it as well.
For an evening activity that will keep the whole family entertained, enjoy this comedy horror show that takes you to some of the spookiest places in London (from the safety of your bus, of course, scaredy cats) and gives you some gory details about some of the street's seedy pasts.
I love this bus tour for its uniqueness – you can find ghost tours and you can find comedy shows, but combining them makes for a killer (GET IT?!) combination and I think it's a must do.
There are also live actors on board and a backstory to go with the bus, so get ready for a really immersive experience that will also teach you something at the same time.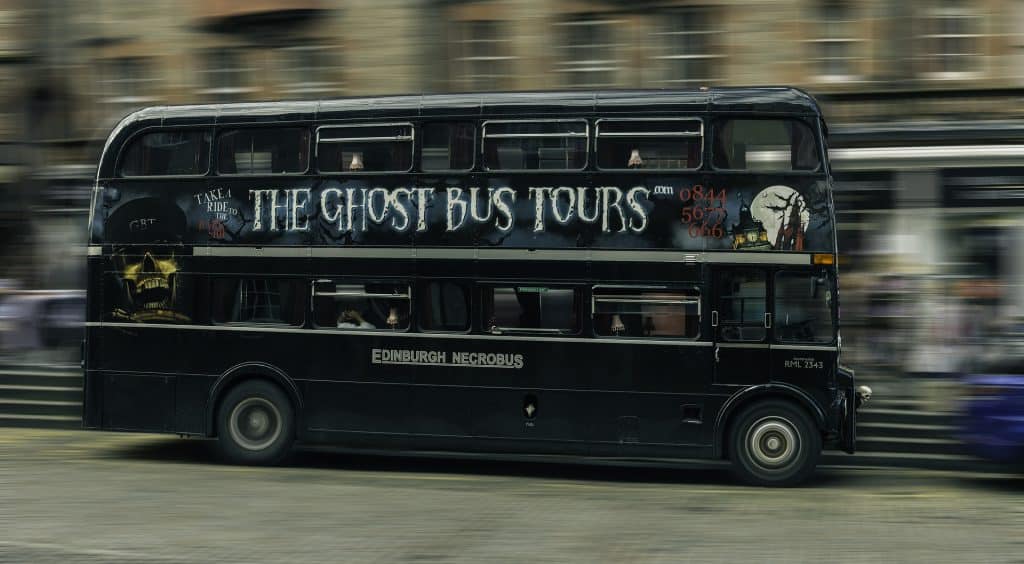 12. Beatles in London Tour (Bus)
Beatles fans, listen up!
Your bus tour is here, it's awesome, and it's taking you to see all of the places in London that have been touched, walked over, lived in or looked at by the famous music group.
London is the second best place to Liverpool to experience Beatle mania, so if you can't make it to Liverpool during your time in the UK, you must book onto this amazing London tour to learn the history behind the Beatles in London and see some of the most popular places (Abbey Road is waiting for you) for yourself.
This tour takes place in the evening, and it is run in a mini bus with stops along the way, which means that you will definitely get to take your own walk across the famous street and actually get up close to and interact with the sights.
Best London Boat Tours
The River Thames runs through the heart of London and can't be forgotten when it comes to talking about the best tours of London.
This is the soul of the city, the reason it was founded, and seeing London from the vantage point of the river will really help you understand how the city is connected in a whole new way.
Don't worry about the weather, either, as Londoners are used to having to deal with all kinds of precipitation, so you'll be able to find shelter on your cruise if Mother Nature isn't cooperating.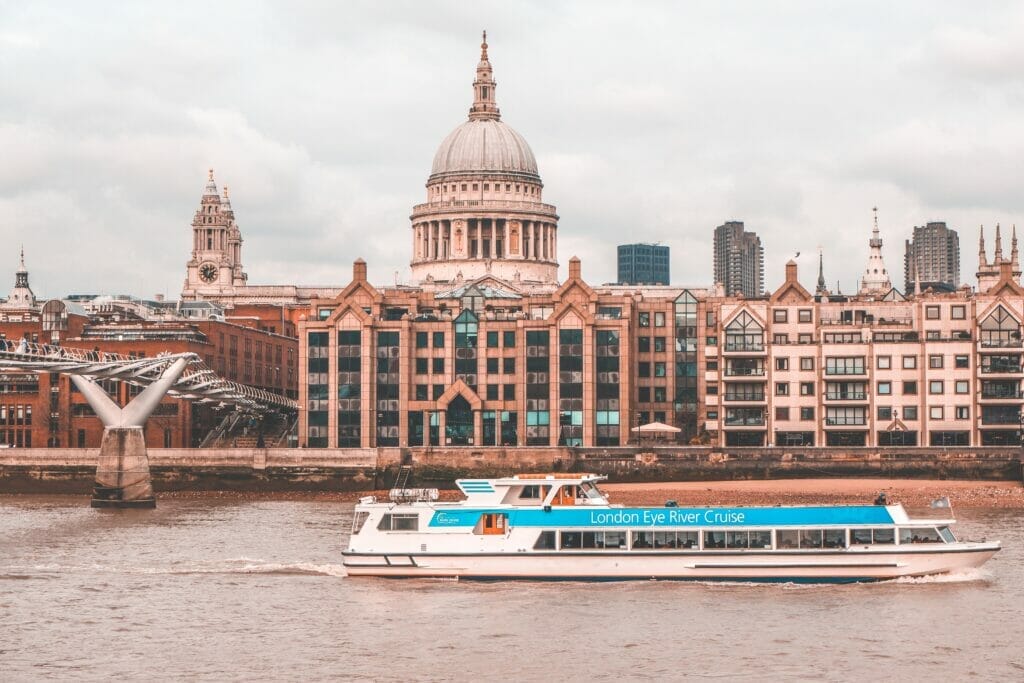 13. River Thames Hop-On and Hop-Off Sightseeing Cruise
Like a Hop-On and Hop-Off London bus tour, the River Thames sightseeing cruise is an iconic London tour that lets you get off and on at various London docks throughout the city.
This is a fantastic way to get to some of the most popular attractions, as they're built up around the river.
For instance, Big Ben, Tower of London, St. Paul's Cathedral, Shakespeare's Globe – all on the river banks!
The Hop-Off and Hop-On nature also means you're not just floating down the river and seeing these attractions without being able to get off.
You can choose to get off and explore at your leisure, or take the river loop in full.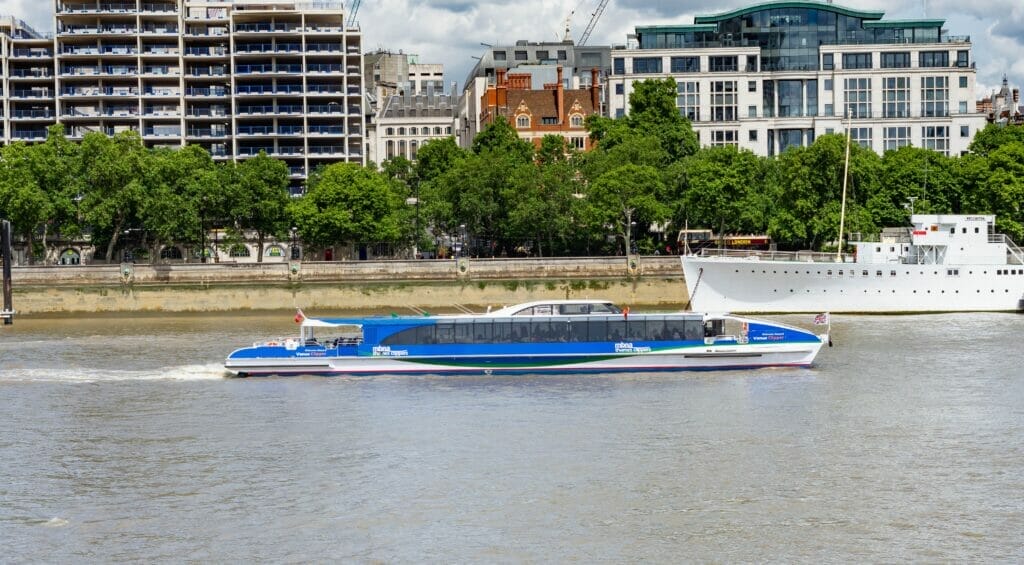 14. River Thames Speedboat Tour
If you want an awesome experience for families and those with a need for speed, check out the River Thames Speedboat tour.
This is a London tour like no other, seeing the sights from a (perfectly safe and licensed) speedboat.
We've done tours like these in Dover on the Dover Sea Safari Tour and we had the absolutely best time.
You're still getting to see the sights, but you truly feel like you're on the set of James Bond or some other action film as you're bouncing along down the river.
15. London Afternoon Tea Cruise on the River Thames
The complete opposite of the River Thames Speedboat tour is the afternoon tea cruise.
This very British London tour involves a classic afternoon tea in London while you watch the world go by and float down the river.
It's truly an experience to remember, and as both a river cruise and an afternoon tea are quintessential parts of a London visit, this is really making the most out of your time and money.
What else should I not miss in London?
If you're visiting London soon, here's a very brief rundown of a few of my other favorites to make sure you don't miss anything!
Want more helpful London guides? Check these out!
UK Travel Planning Guide: the FAQs
🏥 Should I buy UK travel insurance?
Absolutely yes. Basic coverage is not expensive, and as a visitor you are NOT covered under the NHS. Compare policies and prices with Travel Insurance Master here, a big name in the travel insurance business, and cross that off your list.
🔌 Do I need travel adapters for the UK?
Yes, you do, otherwise you won't be able to plug in your electronics/phone/lifelines. I recommend this one, which is all-in-one so you can use it in other countries.
🚗 What do I need to drive in the UK?
The first thing you need to check out if you're planning on renting a car in the UK is this guide to driving in the UK for visitors – the roads, signs, and driving experience will likely not be what you're used to and it's essential to prepare yourself to stay safe and aware.
🛌 What's the best way to book hotels in the UK?
For UK hotels, Booking is the best site as it offers free cancellation on many properties. If you want an apartment, I always recommend VRBO over AirBnb.
📳 Will my phone work in the UK?
Yes – if you set it up right. Check out my guide on making your foreign phone work in the UK to ensure that you get the type of service you need.
🚿 Can I drink the water in the UK?
Yes, UK water is great and perfectly safe. But drink out of taps in any kitchen or use water fountains. Double check before drinking out of the taps in hotel bathrooms, though, as they may be on a different system.