This post contains affiliate links for which I may make a small commission to help keep the site running. You will not be charged extra for these items had you not clicked the links. Thank you for your help to keep the site running!
Before Wawa came to Florida, I had no idea what one even was, much less wondered if there was a Wawa in the UK or London.
I lived my life tragically unaware of this convenience store/cult icon that has swept up many Americans and basically become a mecca for people who like ordering quality food from gas stations.
If Wawa is your thing, I understand why you're wondering if there's one in the UK.
I get it.
I feel you.
We are on the same page here.
Much like wondering if there's a Target in the UK or a Walmart in the UK, these are things you need to know!
GET A

FREE

LONDON INTRO GUIDE and ACCESS TO MY FB GROUP
Start your planning with this "Intro to London" guide and access to my London planning Facebook group!
So, here we go, the answer to the question of…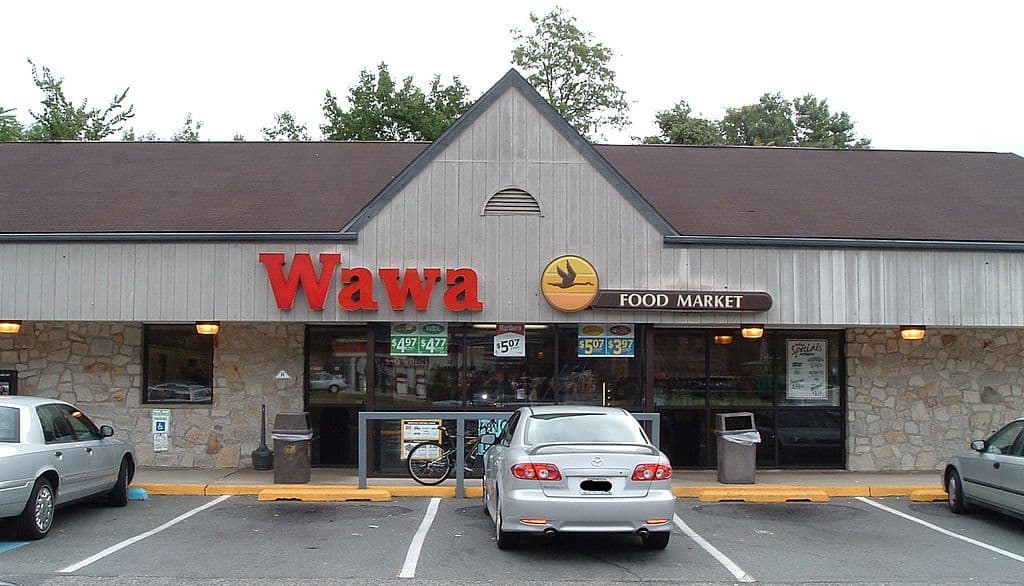 "Is there a Wawa in the UK or England or London?"
is no.
There is no Wawa in the UK or London and I know that is so disappointing, but I need you to hold it together here because I promise there are still good things about the UK even though you can't order your breakfast sandwich on a screen in a gas station.
Before I get too far into talking about Wawa, I just wanted to let you know that I do have some other resources for people who are considering a visit or a move abroad to the UK.
Firstly, no matter your reason for being here, you need the best book on living in the UK for Americans ever written – the book is called "Girl Gone London: An American's Guide to Surviving Life in the UK" and you should click here and check it out.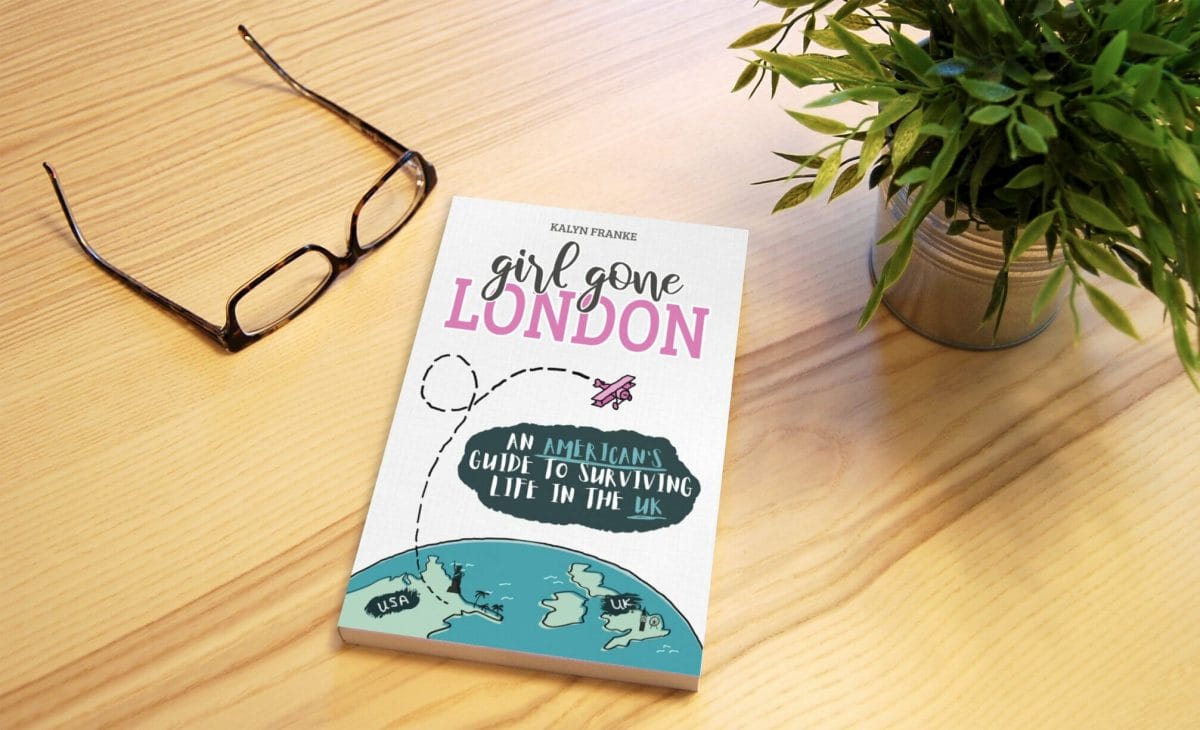 I also may have written it, so I'm biased.
But truly, if you're coming to the UK as an expat, a study abroad student, or even a visitor, my guide to life in the UK contains both personal anecdotes and maybe too-honest experiences, as well as resources and advice on topics ranging from homesickness in the UK (or how not to rage book a flight to America like I did), driving in the UK, being a student in the UK, and more practical advice about bank accounts, buying houses, and more.
It's truly a one stop shop for all of the weirdness and wonderfulness (is that a word?) that comes along with life in the UK, and also there is plenty of opportunity to laugh at me as I share all of my expat fails so there's that.
I've also written some articles over the year to help you adapt and adjust to life in the UK, including one about culture shock and the time I spent a day crying on my bathroom floor because I couldn't adjust (and how I got over it), as well as a humorous story about how I learned to drive in the UK as an American and spent most of my time driving into bushes.
There are also some articles for those of you who are coming for a shorter period of time, including one about navigating the London Underground and and another about figuring out money in the UK – pounds and pence, people, not dollars and cents!
Right, now that you're like – okay, but what about Wawa?
Let's get into it.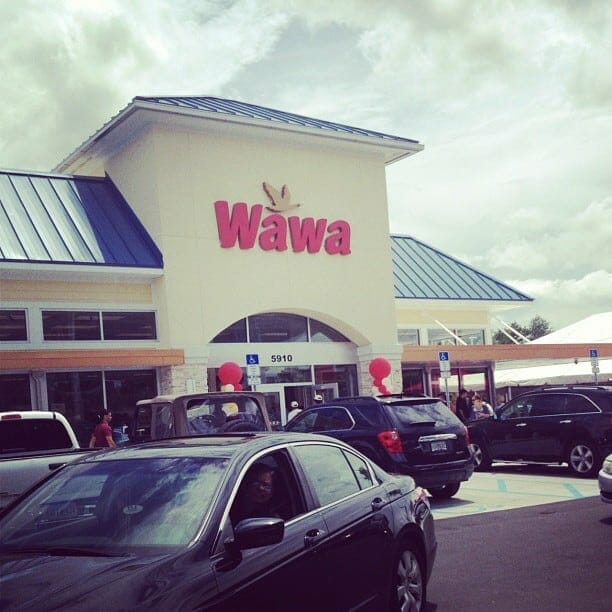 History of Wawa
Wawa has a bit of a weird history, because it wasn't start as a gas station.
Instead, it was an iron foundry and then a dairy farm.
Eventually, in the 1960s, Wawa began to open its own stores across America.
Then, it expanded from just selling milk to being more of a food market as the convenience store craze swept the nation.
Today, there are over 800 Wawas in the US and it's expanded all of the time.
While the headquarters are in Pennsylvania, Wawa just expanded to Central Florida a few years ago and is always researching new markets.
The thing about Wawa that keeps people coming back is that you can get hot foods here that aren't just cooked in a microwave.
It has the normal convenience store section, but it also has its own brands of iced tea, orange juice, made to order sandwiches, and breakfast foods including breakfast sandwiches and even hashbrowns!
There are also hot sides and other deli meats that you can pick up, so you can actually get your breakfast or lunch here and not just end up eating stale sandwiches and a frozen sausage from like four days ago.
Oftentimes, the Wawa's try to blend into their surroundings and match the landscapes to become a part of the community.
Unfortunately, despite Americans love for Wawa, there are no Wawas in the UK and the franchise has not shown signs in recent years of attempting a cross-pond move.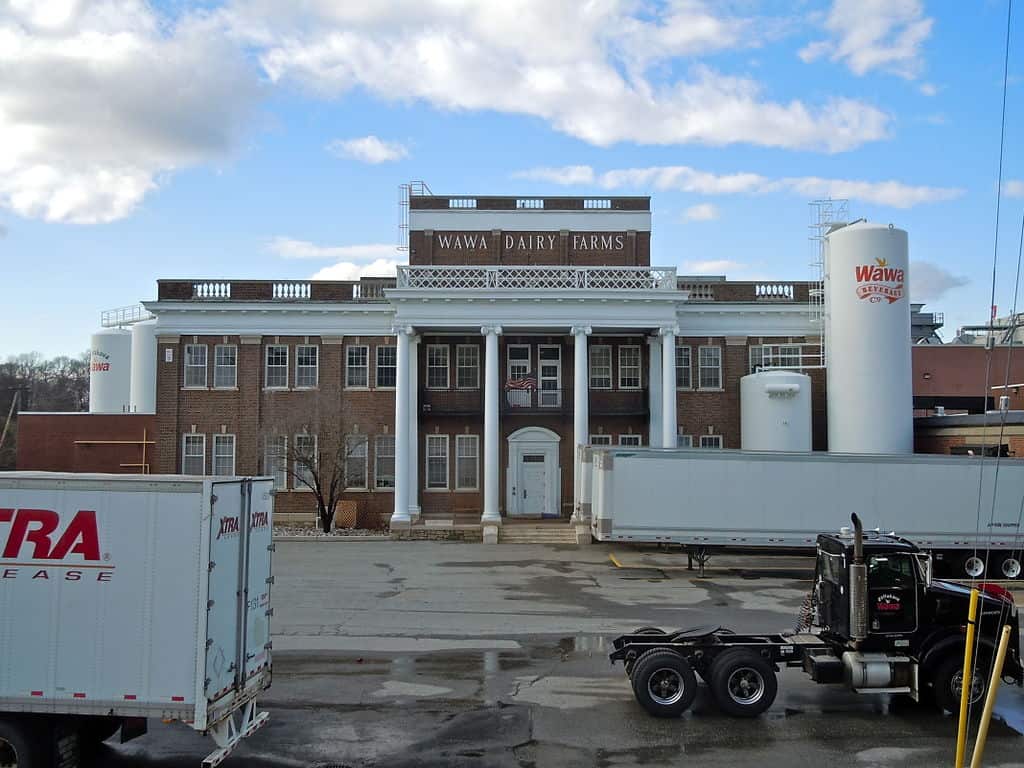 Equivalent to Wawa in the UK
I have a really hard time offering up an alternative to Wawa in the UK because there's nothing quite like it.
I mean, of course there are gas stations(or petrol stations as they're called here), but none that are so iconic that people are just lining up for grand openings or anything.
Often, in this section, I do talk about alternatives to the stores in the UK.
For instance, the alternative to Walmart in the UK is ASDA, the alternative to Safeway is Sainsbury's, and the alternative to Sephora in the UK is to just shop online or go to somewhere like Boots.
But Wawa?
No, there is no equivalent to Wawa in the UK, and I think that is both traumatizing for those of you Wawa lovers who wonder how you will cope and also uplifting to those Wawa lovers who feel strongly that nowhere else is like Wawa.
And it's true.
There isn't.
There are gas stations, there are roadside truck stops, there are even fantastically fun "service stations" on the side of the road that are pretty clean and upscale inside.
But there aren't Wawa's, and for that I am sorry.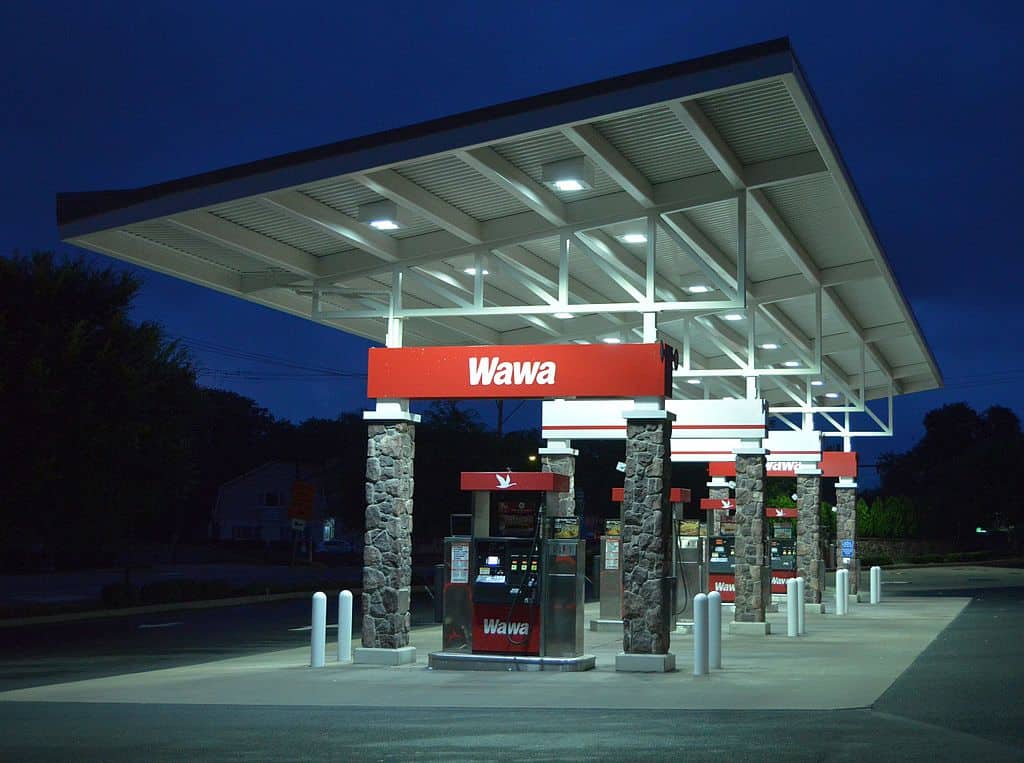 Image: Montgomery County Planning Commission [CC BY-SA 2.0], via Wikimedia Commons
Read more in my full guide comparing UK and US stores and restaurants.
Coming to London Soon?
Hey!
Since you're here I'm assuming you're intent on visiting this amazing city soon!
A great way to really immerse yourself in UK culture is see the sights with the help of a guided tour. I've picked out a few highly recommended ones below!
Tower of London Tour with Crown Jewels: One of the best things about having a Royal family is imagining you'll be a part of it one day… and what better way than to imagine yourself in their jewels!
Or at least stare dumbfoundedly. Either way, this tour is a sure fire way to get dazzled by London.
Westminster to Greenwich River Thames Cruise: London is built around the River Thames, and one could even say it's the most important part of the whole city!
As such there's no better, or relaxing for that matter, way to see the sights than from the view of the river itself! This tour takes you around the city and shows why all Londoners are really still rugged sea voyagers at heart, if maybe just a little more posh now.
Oxford, Stratford, and Cotswolds: Londoners would have you fooled, but there's more to this beautiful nation than just what remains within the confines of London… shocker I know!
And if picturesque beauty is what you're looking for I really recommend checking out the quaint and historical towns that scatter the outskirts. If nothing else, this tour will give you a break from commuting by the tube, and we all need that eventually.