This post contains affiliate links for which I may make a small commission to help keep the site running. You will not be charged extra for these items had you not clicked the links. Thank you for your help to keep the site running!
IHOP, more affectionately known as the International House of Pancakes (oh wait, that's just it's long name) is a diner focusing on breakfast food that has been a well-loved American classic for decades.
If you're wondering, "Is there an IHOP in London?" or "Is there an IHOP in the UK?", you've come to the right place!
Before I get into it, I'll just warn you that a "pancake" to a British person is more like a crepe to Americans, whereas they would call pancakes "American pancakes."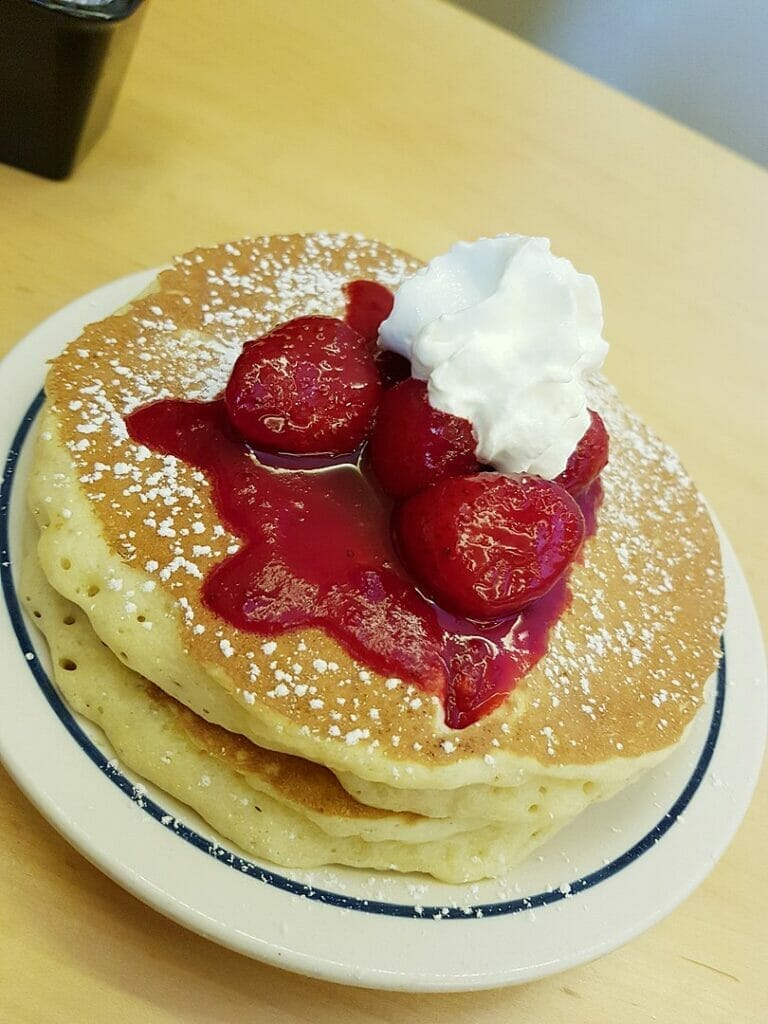 Already this should give you a hint about whether or not there's an IHOP in London or the UK!
GET A

FREE

LONDON INTRO GUIDE and ACCESS TO MY FB GROUP
Start your planning with this "Intro to London" guide and access to my London planning Facebook group!
Hey! Want more honest UK tips and planning advice? Click here to join my London and UK Travel Tips Facebook group, where I can answer more of your questions!
Anyway,
"Is there an IHOP in the UK or England or London?"
The answer is no.
There is no IHOP in the UK or London, but they are talking about an international expansion so there may be one near you soon!
Before we talk too much about whether or not there's an IHOP in the UK, I wanted to share some resources with you that I've compiled for anyone visiting the UK or London – or coming here to stay as an expat.
Firstly, no matter your reason for being here, you need the best book on living in the UK for Americans ever written – the book is called "Girl Gone London: An American's Guide to Surviving Life in the UK" and you should click here and check it out.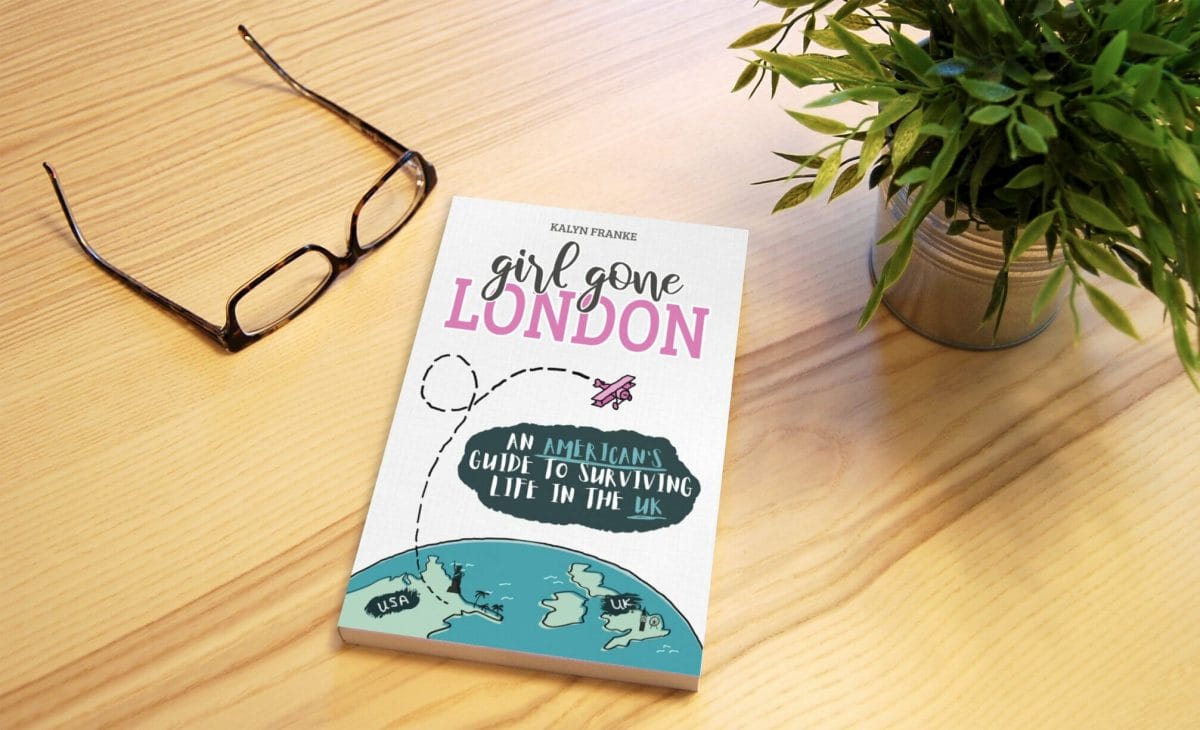 I also may have written it, so I'm biased.
But truly, if you're coming to the UK as an expat, a study abroad student, or even a visitor, my guide to life in the UK contains both personal anecdotes and maybe too-honest experiences, as well as resources and advice on topics ranging from homesickness in the UK (or how not to rage book a flight to America like I did), driving in the UK, being a student in the UK, and more practical advice about bank accounts, buying houses, and more.
It's truly a one stop shop for all of the weirdness and wonderfulness (is that a word?) that comes along with life in the UK, and also there is plenty of opportunity to laugh at me as I share all of my expat fails so there's that.
I've also written some articles on other topics like figuring out how to tell UK money apart, whether or not you need a foreign drivers license in the UK as an American, and the downsides and upsides to culture shock in a foreign country.
For those of you traveling to London specifically, I've also got an article (second below) all about how to survive the London Underground without getting your head chopped off by an angry British commuter.
Right, now on to IHOP and why I think you may be able to find it in the UK in the future.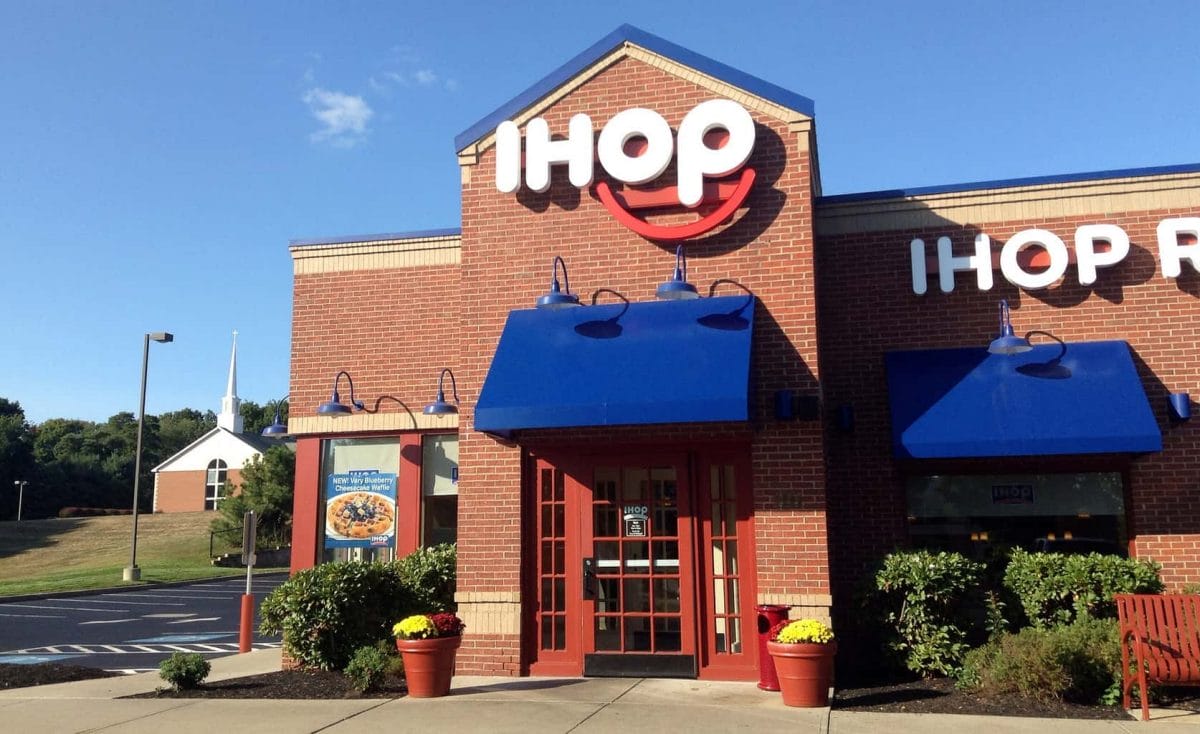 History of IHOP
The first IHOP opened in 1958 and was owned by Sherwood Rosenberg and William Kayne.
Over the years, the menu expanded to include lunch and dinner, and the name officially became IHOP in its shortened version in 1973 to make it easier for the marketers to grab attention.
Today, IHOP has over 1600 locations worldwide, with most of these franchises being located in America.
While IHOP had never been in the UK before, meetings in 2017 suggested that IHOP was planning on expansion into the UK and Ireland.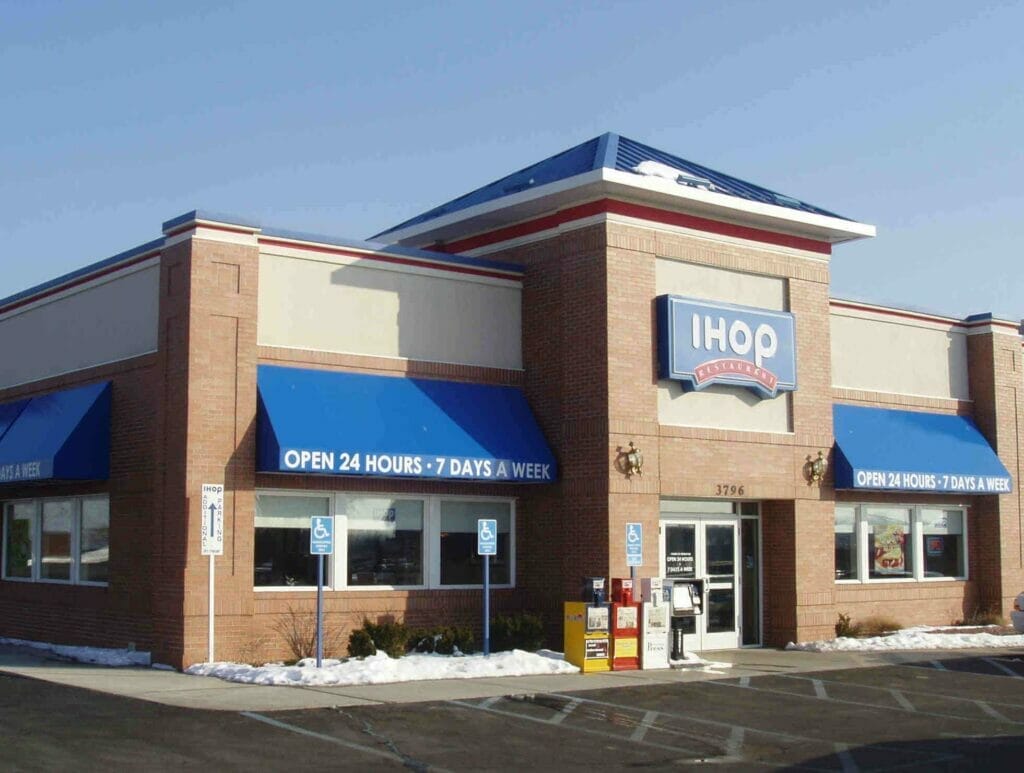 No further information has been released regarding these plans, though this isn't unusual for American chains to talk and think about expansion before making the leap.
Chick-fil-A still hasn't come to the UK despite their pop-ups in London in the summer, for instance.
For now, there remains no sign of actual IHOP franchises anywhere in the UK, but the plans had IHOP expanded by 2021, so if you're a big pancake fan – hope still remains.
Equivalent to IHOP in the UK
In the meantime, if you're craving American pancakes, there are a couple of places you can go to get the fluffy deliciousness that you deserve.
IHOP has a few equivalents in the UK, even if they're not the famous brand.
The Diner
If you're in London, you should know that the best American diner chain is simply known as The Diner.
In addition to an all-day breakfast menu, they have a dinner menu that includes some of the best milkshakes I've found in the UK.
But you're here for the pancakes, remember!
And fear now, because the Diner serves up a really great stack of perfectly cooked pancakes with syrup that will make you feel like you're back home in North Dakota about to tend to the farm or sipping on a coffee at a road stop off I75 going on the American adventure of a lifetime.
Or whatever else makes you feel like you're in America.
Ed's Easy Diner
Not quite as good as the Diner, but also an alternative to IHOP in the UK is Ed's Easy Diner, another American diner chain that can be found all across the UK.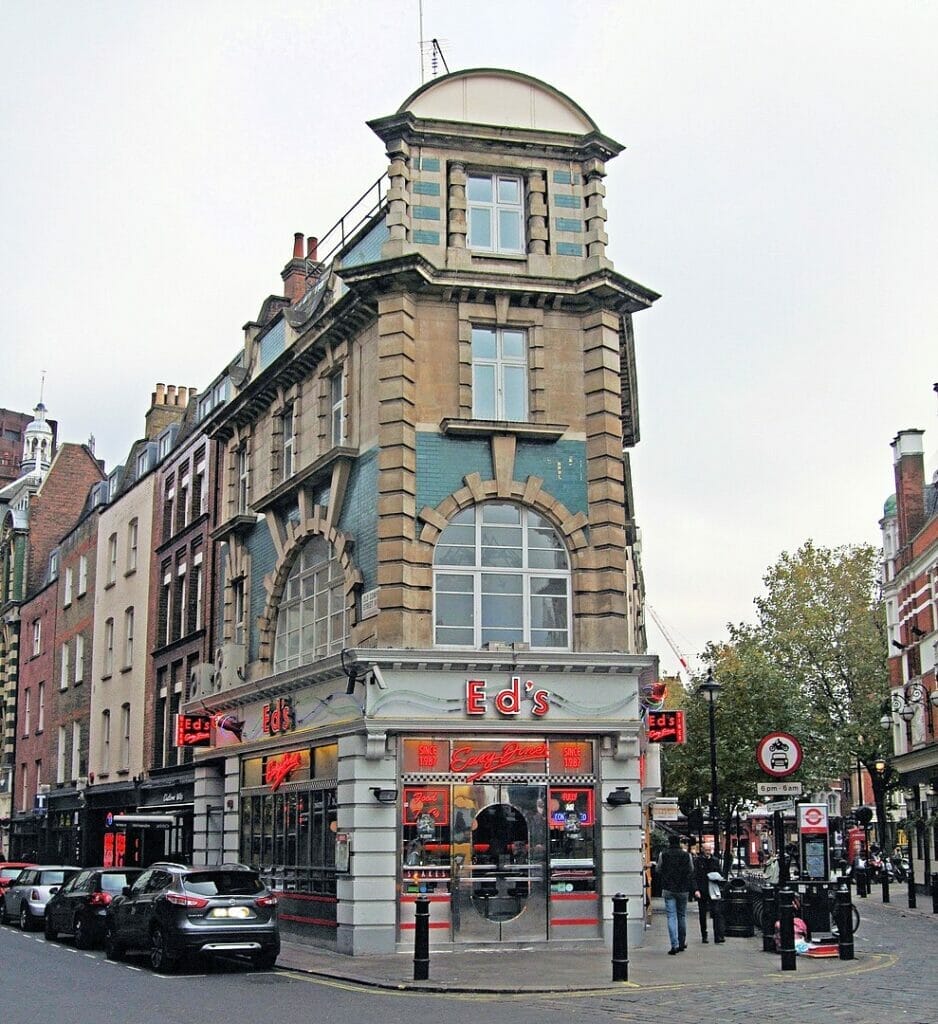 They do a more standard menu and don't have an all-day breakfast one, but they do serve pancakes in the morning and the American diner theming alone is enough to make me want to eat there over and over again.
Read more in my full guide comparing UK and US stores and restaurants.
Coming to London Soon?
Hey! Since you're here I'm assuming you're intent on visiting this amazing city soon!
Getting the lowdown on the hottest spots in town can be time consuming so I took the liberty of picking out some great ones below. Hope you enjoy!
Open Top Bus London Tour: Double Decker buses are not only a way of transportation in London, but a definitive pastime of the city dwellers.
This tour lets you see London by night and experience a true right of passage that every Londoner must complete. A two for one YAY!
Kew Gardens: If you want to explore some of the calmer areas of the city, I highly recommend exploring the botanicals at Kew Gardens. London's largest World Heritage site boasts acres of gardens in a royal glass palace because, yes, everything here gets the royal treatment.
Afternoon Tea Cruise on River Thames: Oh so you've come to London looking for tea?
Lucky for you theres literally MILLIONS of options to choose from… it can actually get overwhelming. So I made it easy for you and found one of the best teas in town, complete with the best setting as well!
Want to know more about US stores in the UK? Check this list out!