This post contains affiliate links for which I may make a small commission to help keep the site running. You will not be charged extra for these items had you not clicked the links. Thank you for your help to keep the site running!
From clothing to shoes to jewelry to home furnishings, Nordstrom is a super popular department store in America.
If you're considering visiting the UK or living here permanently, you may be wondering, "Is there a Nordstrom in the UK?" or "Is there a Nordstrom in London?" or "Is there a Nordstrom in England?"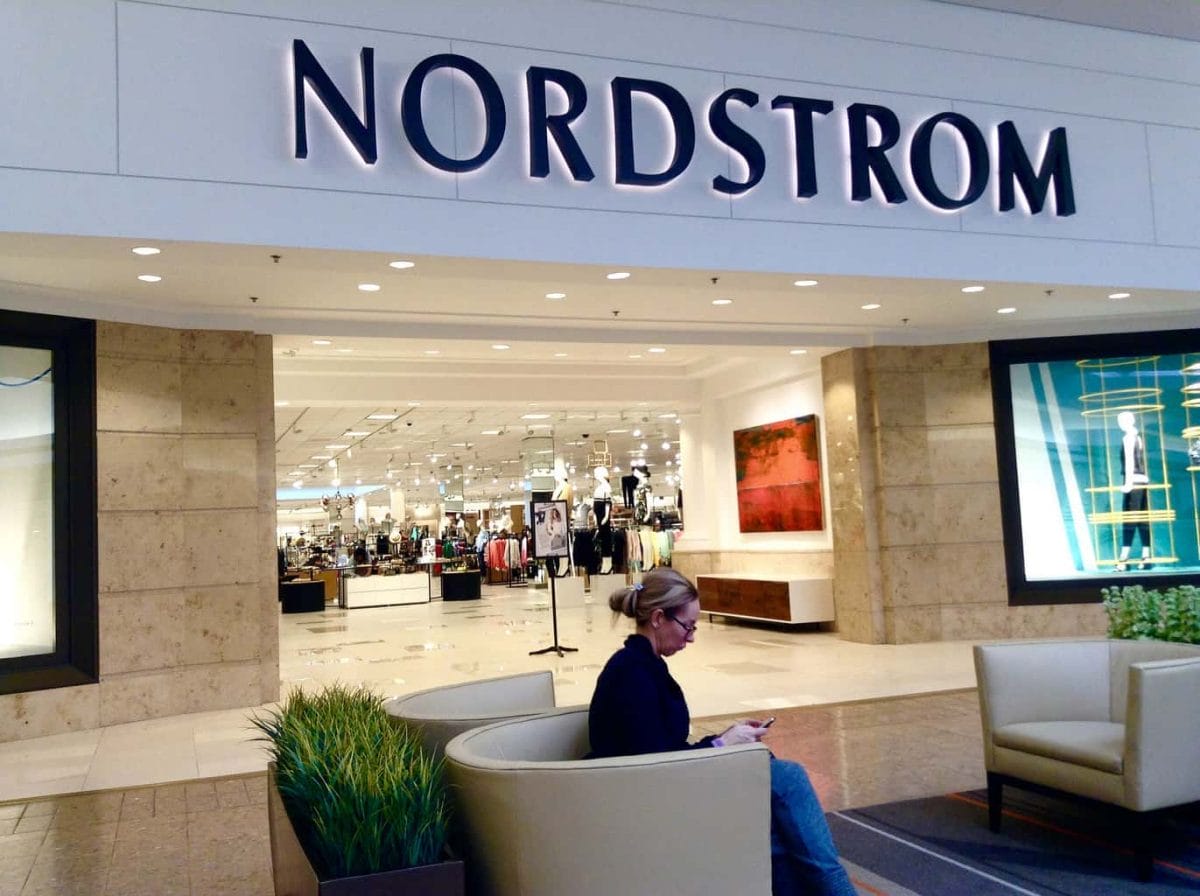 After all, where else are you going to go for some shirts and pants that make you look classy so everyone will ask you about them and then you get to excitedly reveal how you "got them in the sale"?
WHERE?
GET A

FREE

LONDON INTRO GUIDE and ACCESS TO MY FB GROUP
Start your planning with this "Intro to London" guide and access to my London planning Facebook group!
Right, okay so…
"Is there a Nordstrom in the UK or London or England?"
Nope, there's no Nordstrom in the UK or London!
But there are still plenty of options where you can find suitable clothes.
You just have to look harder.
Before we deep dive into the clothing racks, I wanted to point out that I have loads of information for tourists in the UK or expats in the UK, no matter which country you come from.
Firstly, no matter your reason for being here, you need the best book on living in the UK for Americans ever written – the book is called "Girl Gone London: An American's Guide to Surviving Life in the UK" and you should click here and check it out.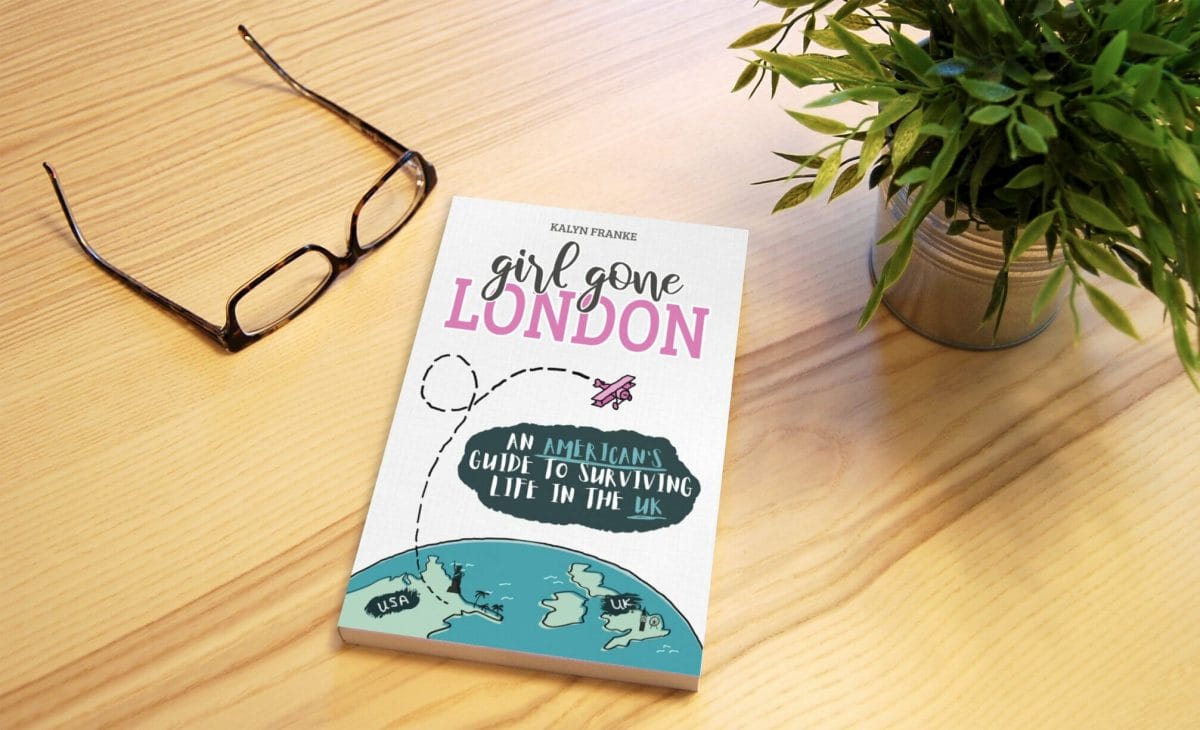 I also may have written it, so I'm biased.
But truly, if you're coming to the UK as an expat, a study abroad student, or even a visitor, my guide to life in the UK contains both personal anecdotes and maybe too-honest experiences, as well as resources and advice on topics ranging from homesickness in the UK (or how not to rage book a flight to America like I did), driving in the UK, being a student in the UK, and more practical advice about bank accounts, buying houses, and more.
It's truly a one stop shop for all of the weirdness and wonderfulness (is that a word?) that comes along with life in the UK, and also there is plenty of opportunity to laugh at me as I share all of my expat fails so there's that.
As an American in the UK for the past 5 years, I've learned my way around and know what it's like to be a foreigner here.
And by that I mean I have definitely walked on the wrong side of the tube escalators, had to ask the people at the cash registers (called 'tills' here!) what money I had in my hand, and had a full on panic attack when I needed to drive on the other side of the room.
If that sounds like something you'd be interested in, check out these links below all about how to adjust to culture shock in the UK, how to ride the tube without getting yourself in to much trouble, how to tell the difference between coins and exactly why you should probably just take public transportation and not even consider driving unless you come from a country that drives on the left as well!
Okay, so continuing on to Nordstrom in the UK.
Nordstrom operates stores in 3 countries – the US, Canada, and Puerto Rico (well, technically two since Puerto Rico is part of the US).
They've been open since 1901 and are open in 40 US states with over 370 stores.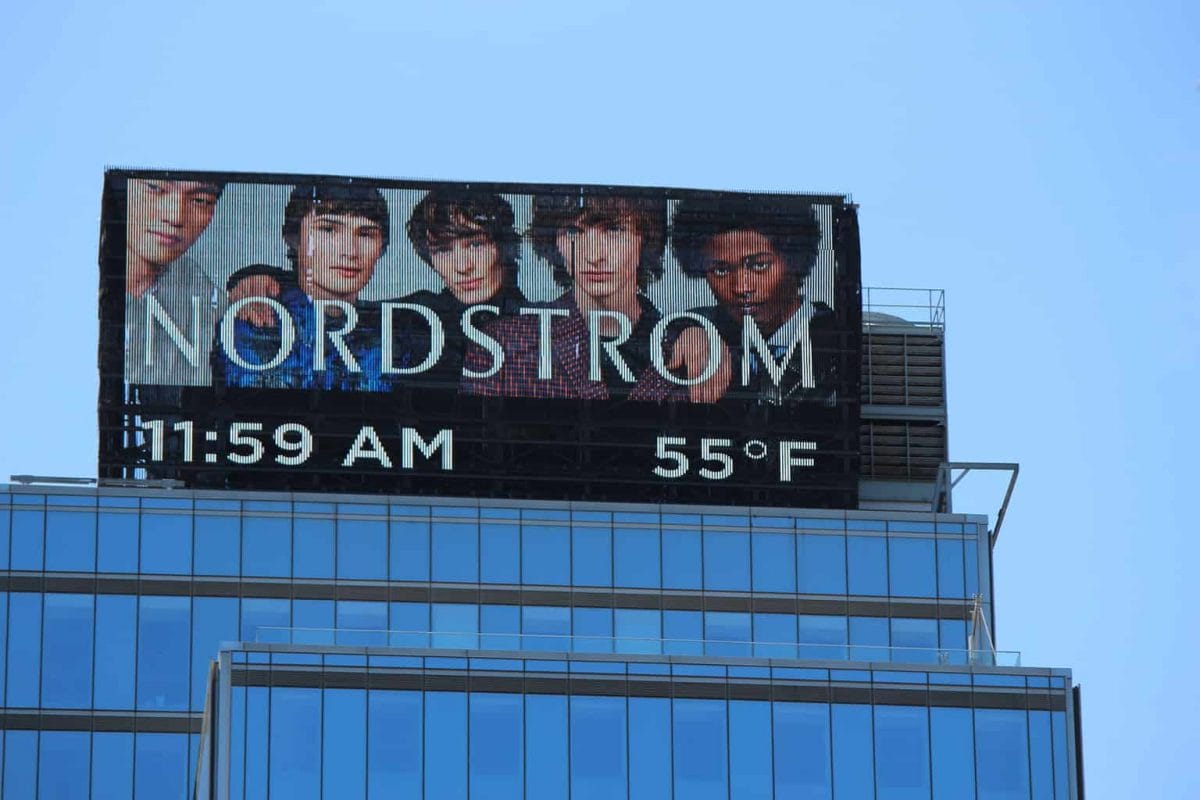 Basically, they're an iconic part of what it means to shop in America and have popular sales throughout the year including the July Anniversary sale.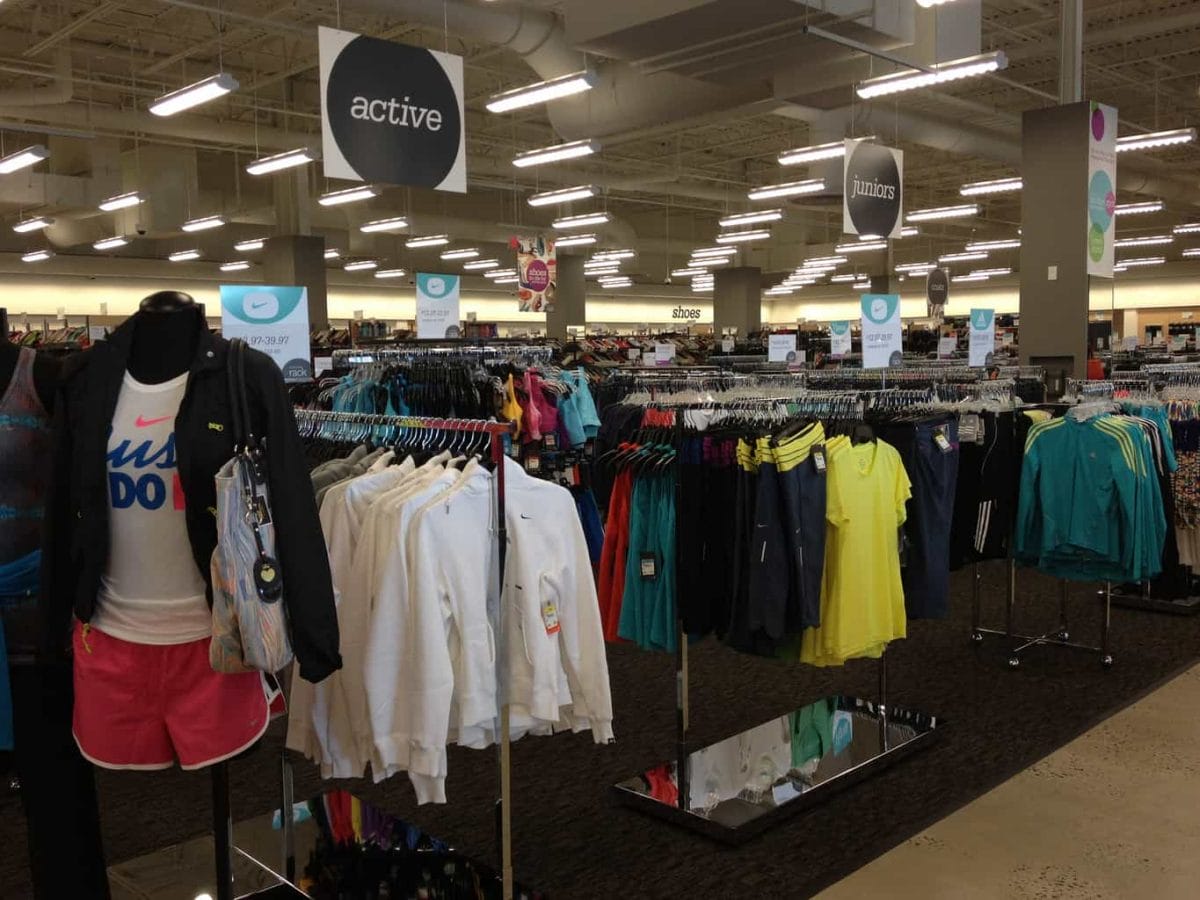 Despite the popularity in the US, however, Nordstrom hasn't come to the UK and shows no real sign of planning.
That being said, I've put together a list of some alternatives to Nordstrom in the UK, and while they aren't perfect replacements, I think you'll find that soon you'll get used to them and not even miss your old Nordstrom ways.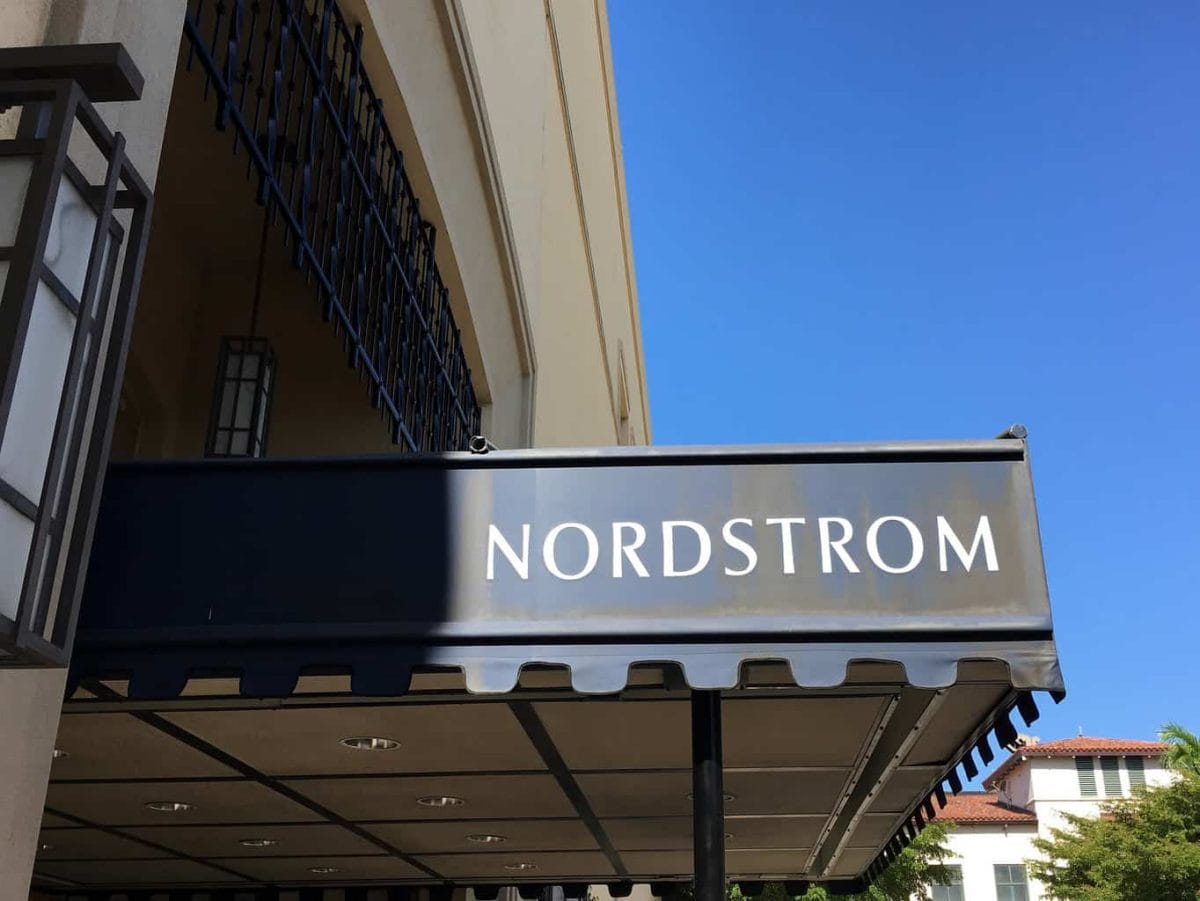 Alternatives to Nordstrom in the UK
Marks and Spencer's
Marks and Spencer's sort of operates in the same retail space as Nordstrom, which is to say that it's high end but not so high end that the middle class can't afford it.
Marks and Spencer's also sells food, so it's not an exact replica of a Nordstrom, but if you run across a Mark's and Spencer's in the UK, it's fair to say that the types of clothing and jewelry and shoes you'll encounter is similar to Nordstorm.
It might not be the most fashionable clothing on the runway, but if you need a new work outfit or a dress for a night out, it's likely you'll find one there.
Zara
If you want to be fashionable, Zara is the place to go.
This clothing store is more expensive than the likes of H & M, but that's because the quality is better.
Zara is really popular in Europe, and it does have US stores too, but I'd never heard of it until I moved to the UK.
They only sell clothes and accessories, and they don't always have the greatest selection, but the ones they do sell are known for being trendy and long-lasting.
Read more in my full guide comparing UK and US stores and restaurants.
Coming to London Soon?
Hey!
Since you're here I'm assuming you're intent on visiting this amazing city soon!
Getting the lowdown on the hottest spots in town can be time consuming so I took the liberty of picking out some great ones below. Hope you enjoy!
Open Top Bus London Tour: Double Decker buses are not only a way of transportation in London, but a definitive pastime of the city dwellers.
This tour lets you see London by night and experience a true right of passage that every Londoner must complete. A two for one YAY!
Kew Gardens: If you want to explore some of the calmer areas of the city, I highly recommend exploring the botanicals at Kew Gardens.
London's largest World Heritage site boasts acres of gardens in a royal glass palace because, yes, everything here gets the royal treatment.
Afternoon Tea Cruise on River Thames: Oh so you've come to London looking for tea? Lucky for you theres literally MILLIONS of options to choose from… it can actually get overwhelming.
So I made it easy for you and found one of the best teas in town, complete with the best setting as well!
Want to know more about US stores in the UK? Check this list out!