This post contains affiliate links for which I may make a small commission to help keep the site running. You will not be charged extra for these items had you not clicked the links. Thank you for your help to keep the site running!
Hey, drive-through lovers!
Wondering if you can get Sonic in the UK or in London?
Craving a hamburger that only tastes good when you're eating it in your car after a friendly waiter brings it out to you on roller skates?
Sonic is a classic American chain (we like staying in our cars at all times, let's be honest), and it's become a pop icon and culture symbol of American days gone by.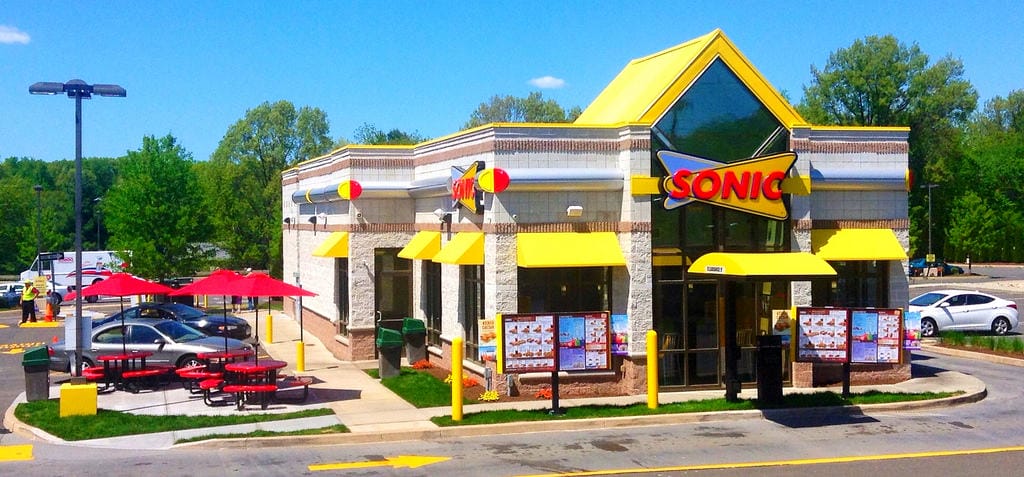 GET A

FREE

LONDON INTRO GUIDE and ACCESS TO MY FB GROUP
Start your planning with this "Intro to London" guide and access to my London planning Facebook group!
If you're wondering…
"Is there a Sonic in the UK or London or England?"
The answer is: no, there is no Sonic in the UK or London or England, but there are some American style diners you can still go to.
And, if you want to take a piece of America's Drive-In with you to the UK, why not pick up this Sonic t-shirt, and show love for all things Sonic?
Before we get too far into talking about Sonic in the UK and where to go instead, I wanted to let you know about some other resources I've created that will help you beyond figuring out which restaurant to go to.
Firstly, no matter your reason for being here, you need the best book on living in the UK for Americans ever written – the book is called "Girl Gone London: An American's Guide to Surviving Life in the UK" and you should click here and check it out.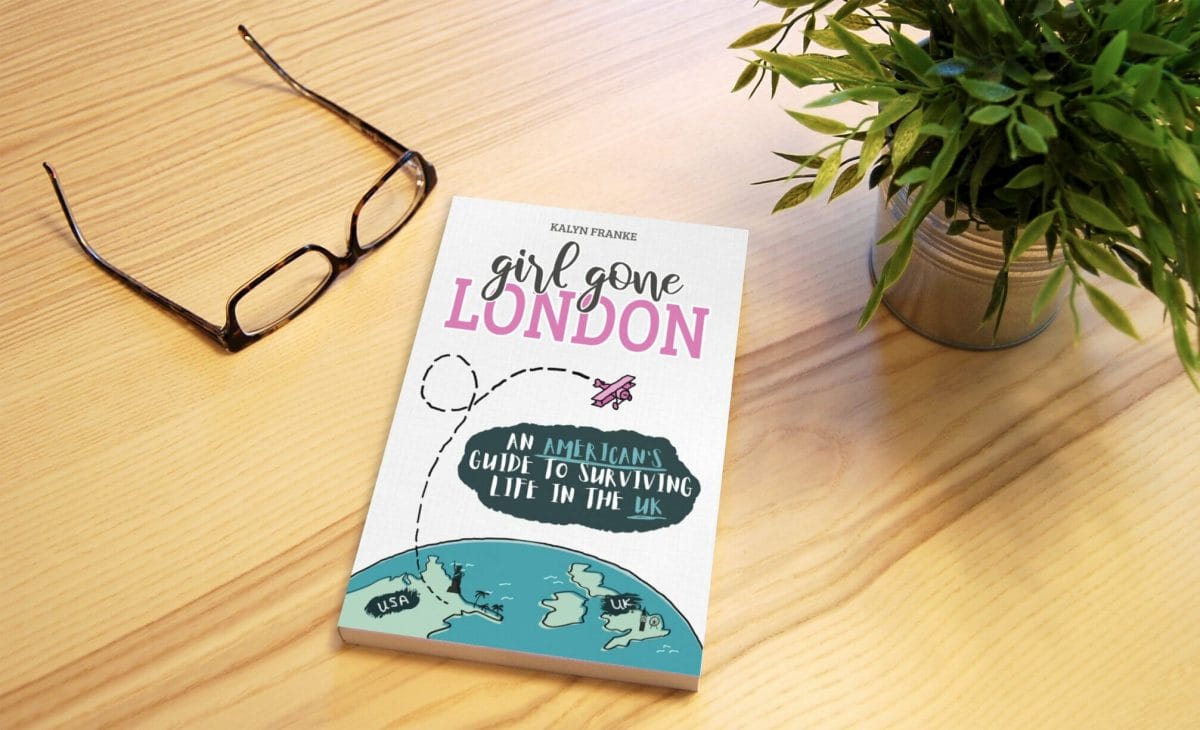 I also may have written it, so I'm biased.
But truly, if you're coming to the UK as an expat, a study abroad student, or even a visitor, my guide to life in the UK contains both personal anecdotes and maybe too-honest experiences, as well as resources and advice on topics ranging from homesickness in the UK (or how not to rage book a flight to America like I did), driving in the UK, being a student in the UK, and more practical advice about bank accounts, buying houses, and more.
It's truly a one stop shop for all of the weirdness and wonderfulness (is that a word?) that comes along with life in the UK, and also there is plenty of opportunity to laugh at me as I share all of my expat fails so there's that.
And whether you're an American expat or someone just visiting London or the UK for a couple of days, I've got some articles that you're going to want to check out before you go, or while you're on the plane trying to figure out how to pass the time.
The first is on culture shock and how to cope with the crazy feelings that come up when you're in a foreign country, others involve the London Underground, why not to drive in the UK as an American, and how to tell the difference between pence and cents (which is pretty easy as one has Abraham Lincoln on it so, you know, dead giveaway).
Check them out below!
Anyway, let's move on to talking about Sonic in England and why you can't find it here!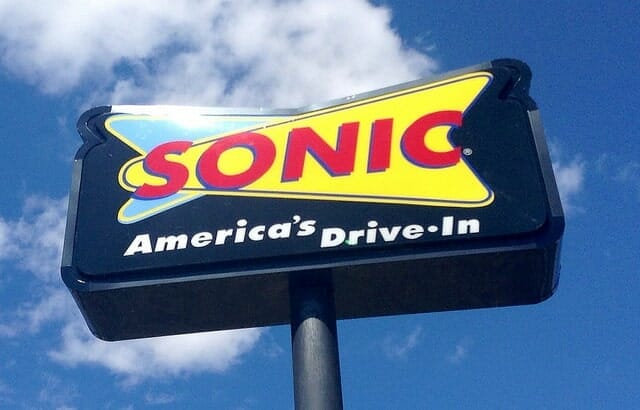 History of Sonic
Sonic hasn't always been known as Sonic – in fact, it was founded as Top Hat Drive-In in 1953.
However, in 1959 the name was changed to Sonic and the current style of what we now know as a drive-in restaurant began.
In the beginning, customers parked and walked inside to get their food, but the entrepreneur behind the business learned that he could triple his profits if he provided speakers in the parking lot and had the waiters bring out the food to the waiting customers.
Sonic became more and more popular across the US due to television advertising and its partnership with NASCAR (its slogan at one point was "service at the speed of sound.")
Today, there are over 3,500 locations across the US and the headquarters are in Oklahoma City, Oklahoma.
The Sonic menu includes items like hamburgers, milkshakes, French fries, corn dogs, and more.
Sonic has never come to the UK, and like other franchises such as Olive Garden in the UK, Waffle House in the UK, and Chili's in the UK – it shows no sign of doing so.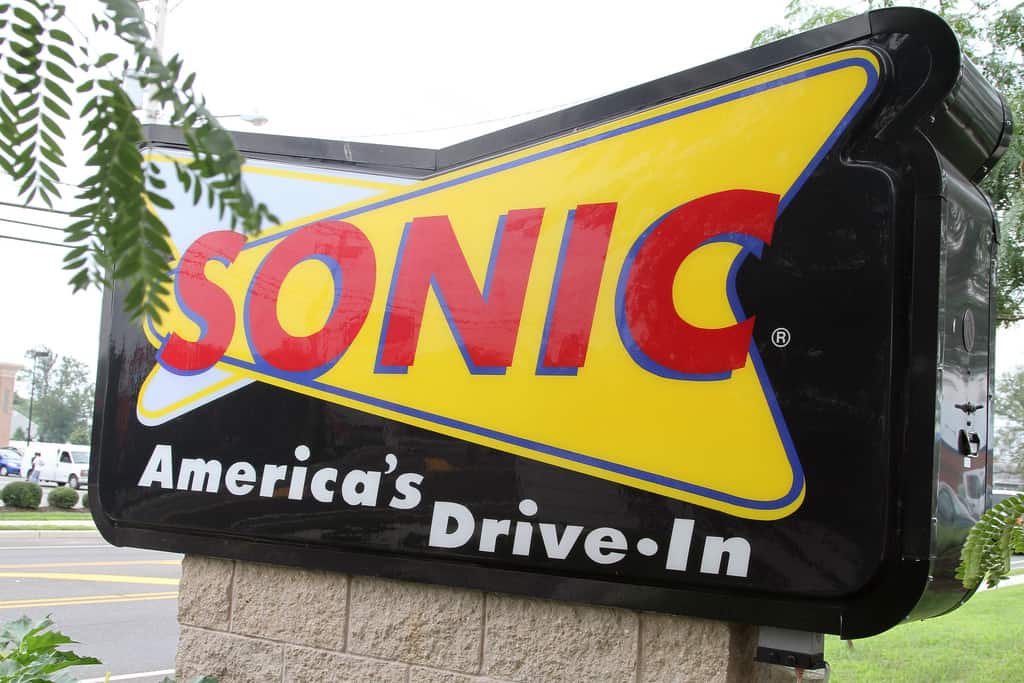 Alternatives to Sonic in the UK
In order to get your fix of hamburgers and milkshakes in the UK, you're not going to be able to head to a drive-in restaurant that mimics Sonic, but you can still go to American style diners in the UK.
If you're in London and just want to grab some American food, check out this list of the best American food stores in London.
If you're in search of the equivalent to Sonic in the UK, check out some American diner options below.
Ed's Easy Diner
Ed's Easy Diner is one of the most popular American style dining food chains around the UK.
You can find it in most major cities, and sometimes in smaller ones as well.
They have an American diner theming and a menu full of hamburgers, milkshakes, hot dogs and American style sandwiches.
The food isn't too expensive, and the milkshakes at least are some of the most authentic American style ones I've found.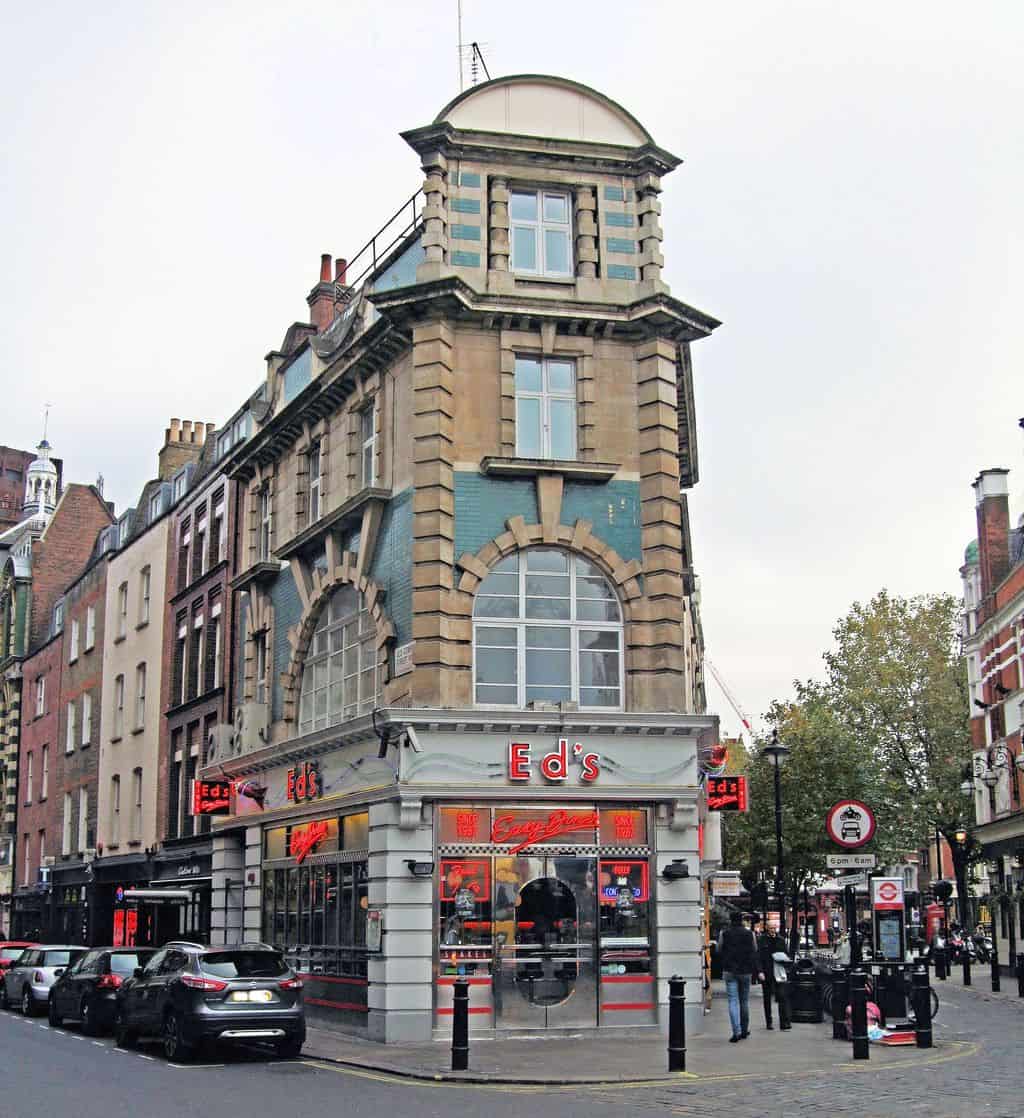 The Diner
The Diner is a popular American chain in London, focusing on a bit more upscale experience than a greasy diner.
It's by no means formal, but it is a regular restaurant in its decor with plush booths and cool diner mood lighting.
The prices here are higher than you would find at a fast-food type place like Sonic, but it's still a great option if you're craving some quality American fare.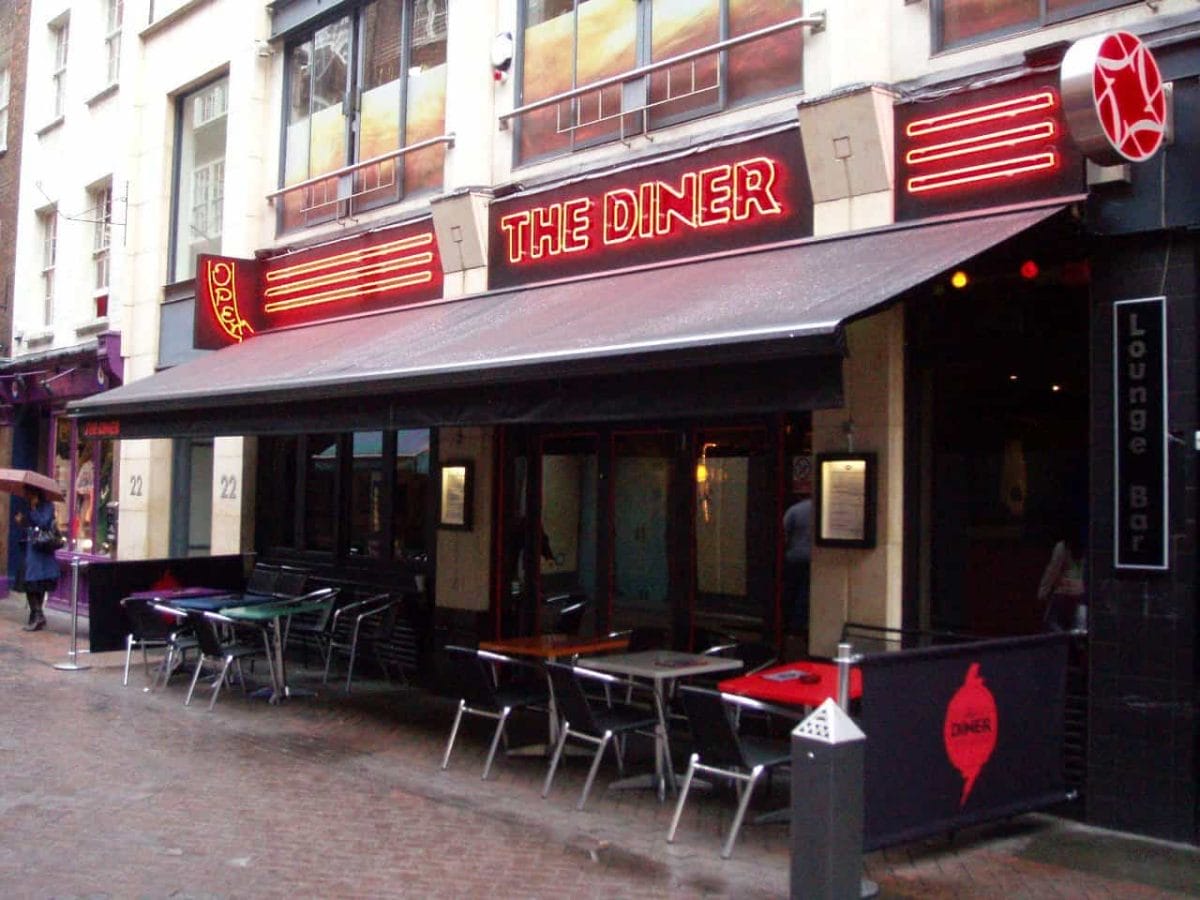 McDonald's
I feel like I need to put McDonald's on here, because it truly is one of the closest things that the UK has to Sonic, which isn't saying it's close, but hey – they have burgers, you can go through the drive-thru and don't have to get out of the car, and they do milkshakes (albeit not American style ones, but we're going to take what we can get here).
McDonald's are all over the UK and if you can't find an Ed's Easy Diner or The Diner, chances are there will be a McDonald's nearby!
Read more in my full guide comparing UK and US stores and restaurants.
Coming to London Soon?
Hey! Since you're here I'm assuming you're intent on visiting this amazing city soon!
A great way to really immerse yourself in UK culture is see the sights with the help of a guided tour. I've picked out a few highly recommended ones below!
Tower of London Tour with Crown Jewels: One of the best things about having a Royal family is imagining you'll be a part of it one day… and what better way than to imagine yourself in their jewels! Or at least stare dumbfoundedly.
Either way, this tour is a sure fire way to get dazzled by London.
Westminster to Greenwich River Thames Cruise: London is built around the River Thames, and one could even say it's the most important part of the whole city!
As such there's no better, or relaxing for that matter, way to see the sights than from the view of the river itself! This tour takes you around the city and shows why all Londoners are really still rugged sea voyagers at heart, if maybe just a little more posh now.
Oxford, Stratford, and Cotswolds: Londoners would have you fooled, but there's more to this beautiful nation than just what remains within the confines of London… shocker I know!!
And if picturesque beauty is what you're looking for I really recommend checking out the quaint and historical towns that scatter the outskirts. If nothing else, this tour will give you a break from commuting by the tube, and we all need that eventually.
Want to know more about US stores in the UK? Check this list out!