This post contains affiliate links for which I may make a small commission to help keep the site running. You will not be charged extra for these items had you not clicked the links. Thank you for your help to keep the site running!
Pottery Barn is probably my favorite place in the whole world to feel like I have my life together when I don't.
Many Americans agree with me – we just love the upscale nature of the layouts, the quality furniture, the chance to sit in the showrooms and picture our perfect life.
If you're furnishing a home or apartment in the UK, it's natural for us to wonder if there's a Pottery Barn in London or the UK.
GET A

FREE

LONDON INTRO GUIDE and ACCESS TO MY FB GROUP
Start your planning with this "Intro to London" guide and access to my London planning Facebook group!
So whether you're searching for desks or beds or knick knacks, the answer to…
"Is there a Pottery Barn in the UK or England or London?"
is yes and no.
There is no Pottery Barn store in the UK, England, or London, but you can access Pottery Barn Kids branded items, which I'll talk about more below.
Even so, you can't just walk into a Pottery Barn Kids store or Pottery Barn store in the UK as they don't exist.
However, before we start dreaming up all the ways we can make our houses look like they just escaped from an episode of Queer Eye with a new zest for life, I want to bring you some additional resources on life in the UK and visiting London.
Firstly, no matter your reason for being here, you need the best book on living in the UK for Americans ever written – the book is called "Girl Gone London: An American's Guide to Surviving Life in the UK" and you should click here and check it out.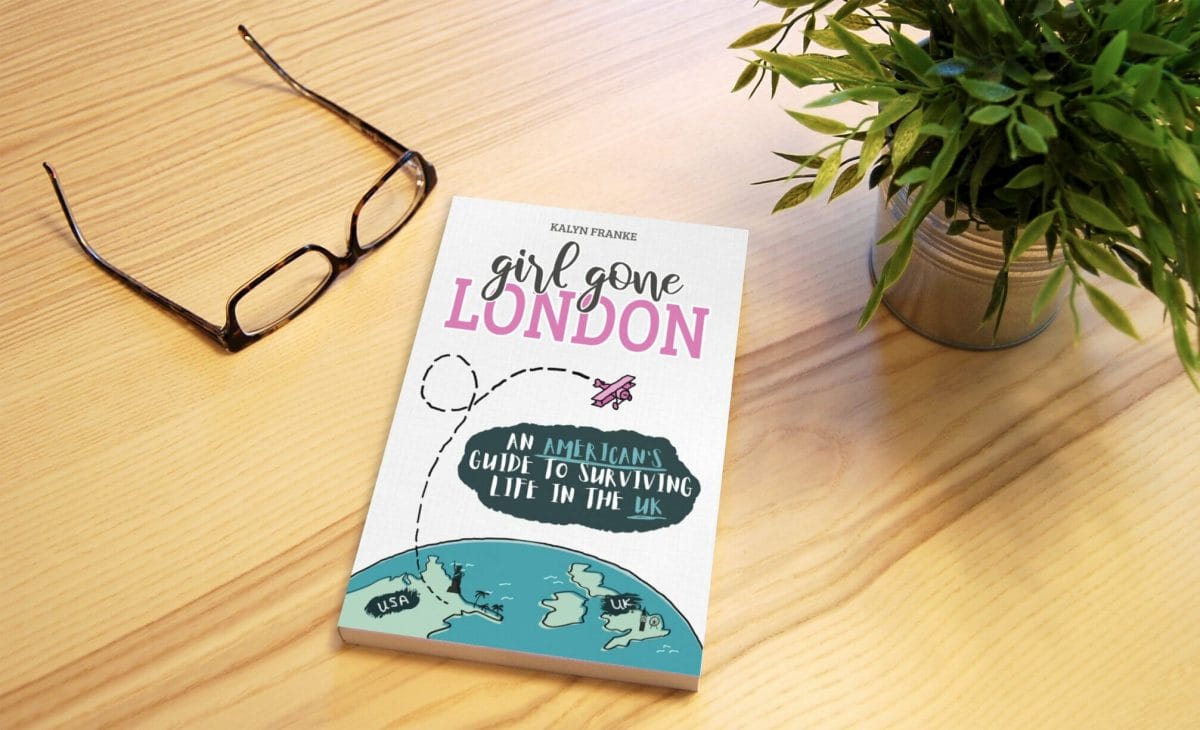 I also may have written it, so I'm biased.
But truly, if you're coming to the UK as an expat, a study abroad student, or even a visitor, my guide to life in the UK contains both personal anecdotes and maybe too-honest experiences, as well as resources and advice on topics ranging from homesickness in the UK (or how not to rage book a flight to America like I did), driving in the UK, being a student in the UK, and more practical advice about bank accounts, buying houses, and more.
It's truly a one stop shop for all of the weirdness and wonderfulness (is that a word?) that comes along with life in the UK, and also there is plenty of opportunity to laugh at me as I share all of my expat fails so there's that.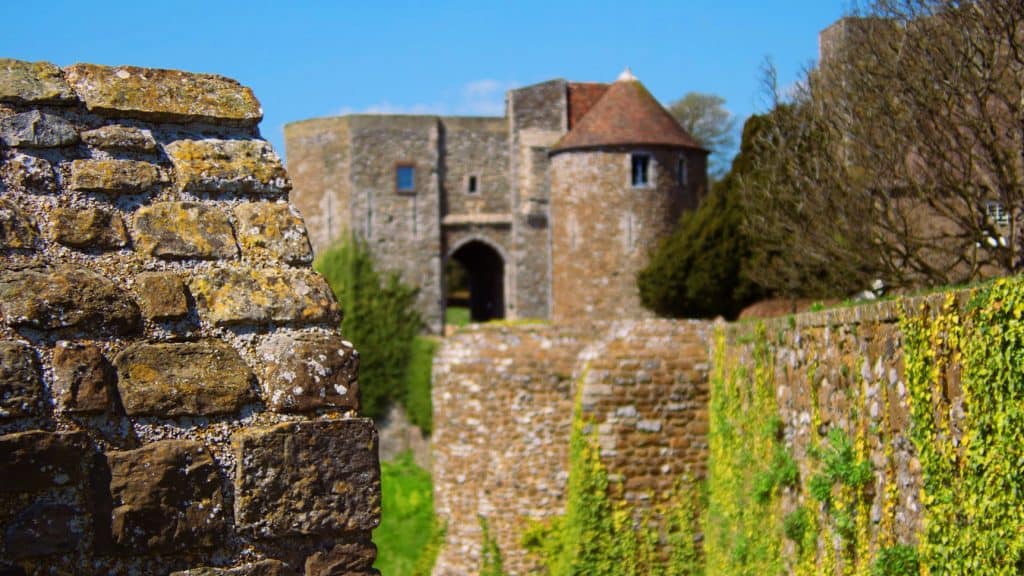 In addition, I want to chat about some other information I have that is going to help you have the best London vacation or expat life ever.
From guides on which London tours are the best (and which to avoid at all costs) to the story of how I moved from the US to the UK (complete with some visa options and more information about housing, phones, and banking) – you'll find some of my reader's favorite guides linked below.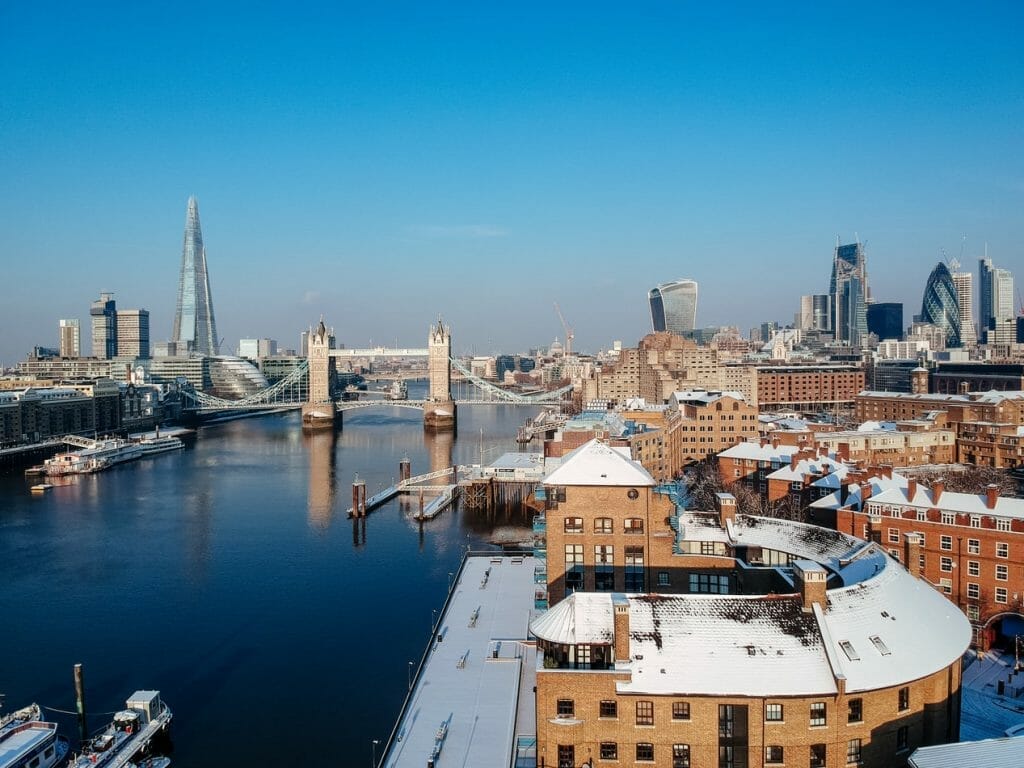 I've also got information on how to get around London easily that breaks down all of the ways Londoners move about the capitol city, as well as some real talk about making friends as an expat which isn't always easy (but very possible).
Right, now that you're sorted with those resources, let's jump into Pottery Barn in the UK.
History of Pottery Barn in the UK
Pottery Barn is an American brand known for its luxury home furnishings, and they have both regular, Teens, and Kids catalogs.
It was founded in 1959, and today there are almost 200 locations across the US.
The parent company of Pottery Barn is Williams-Sonoma, and did you know that the meaning behind the name really refers to the founders having found a barn full of pottery?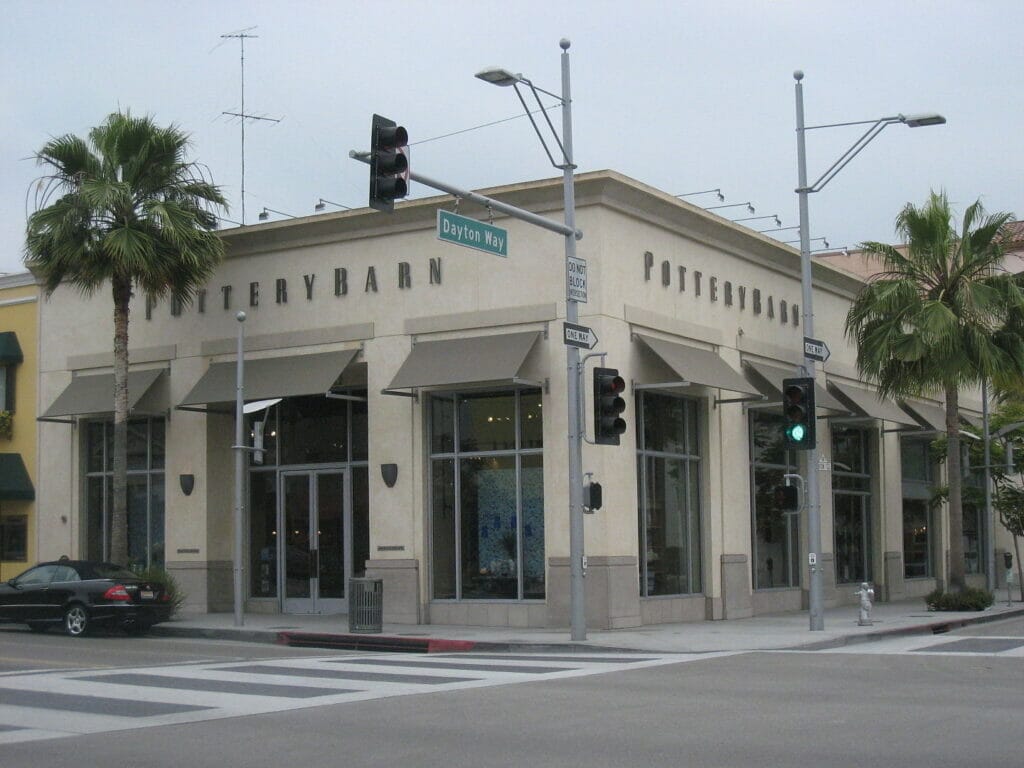 The more you know!
Now, when it comes to Pottery Barn in the UK, it is possible since 2018 to get some Pottery Barn Kids items in a store called John Lewis.
John Lewis is an upscale store known for its quality items, and they have partnered with Pottery Barn Kids to have some Pottery Barn items on offer for children's bedrooms.
You can see some of these items in store, or through their website, but there is no Pottery Barn Kids store to actually walk into.
You can also access a few Pottery Barn items on Amazon UK, though this is literally just a few and not at all a replacement for Pottery Barn.
Equivalent to Pottery Barn in the UK
So you can't walk into a Pottery Barn in the UK, but there are some alternatives to Pottery Barn and some Pottery Barn equivalents that will help satisfy your need to buy matching couch cushions and weird kitchen sculptures you don't need (but definitely NEED).
John Lewis
As discussed, John Lewis is similar to Pottery Barn in the quality of its home furnishings and how trusted of a brand it is in the UK.
We have some amazing items from John Lewis that we've had for years and are still staples in our home – from cushions to artwork to kitchen accessories.
I love walking through a John Lewis and seeing how they set up some of their home furnishing show areas.
John Lewis is also much bigger than a Pottery Barn in what it offers, as you can find toys, clothes, kitchenware, so you can really spend a lot of time getting your retail therapy on in there.
West Elm
Owned by the same parent company as Pottery Barn, West Elm is one of the closest equivalents to Pottery Barn in the UK.
They sell high quality home furnishings with beautiful designs and cozy feelings, and you can stop into a West Elm in either of their two London locations or their one location in Kingston upon Thames.
Read more in my full guide comparing UK and US stores and restaurants.
Want to know more about US stores in the UK? Check this list out!