This post contains affiliate links for which I may make a small commission to help keep the site running. You will not be charged extra for these items had you not clicked the links. Thank you for your help to keep the site running!
Whether you grew up wearing Old Navy jeans or still long for that industrial shopping experience, you likely found this page by searching, "Is there an Old Navy in the UK?" or "Is there an Old Navy in London?"
This all-American store just screams "freedom" and also "black Friday nightmare" (trust me, been there done that), and there's something about the never changing wall of denim that makes you feel at home.
I was never a huge Old Navy fan, but have worn my share of outfits from there over the years.
However, if you're like, ANSWER THE QUESTION,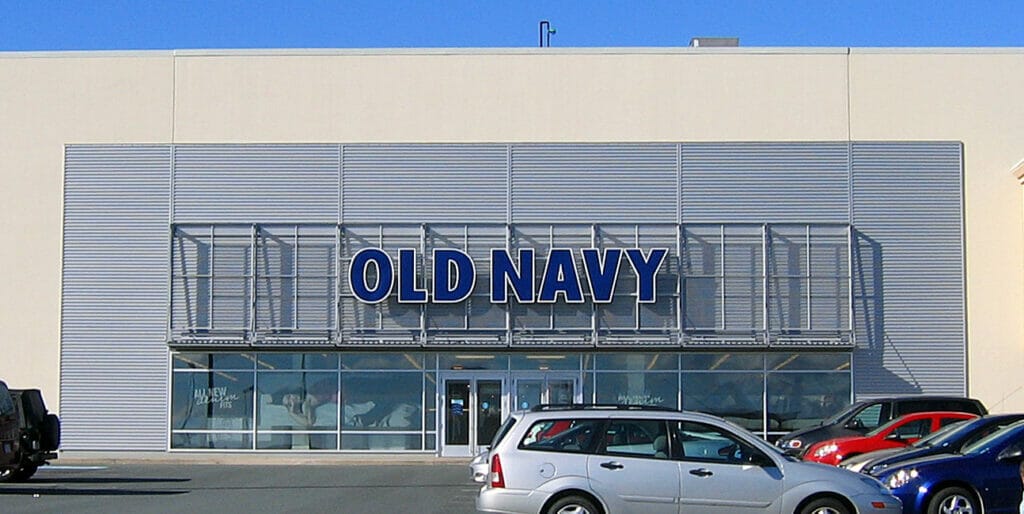 GET A

FREE

LONDON INTRO GUIDE and ACCESS TO MY FB GROUP
Start your planning with this "Intro to London" guide and access to my London planning Facebook group!
"Is there an Old Navy in the UK or England or London?"
The answer is no.
There is no Old Navy in London or the UK, though there are some other department stores and its parent company, Gap, so you can sort of get the same experience.
There also isn't a Nordstorm's in the UK or an American Eagle in the UK.
Before we're all settled into the discussion on Old Navy in the UK and alternatives to Old Navy in the UK, I wanted to share a couple of resources I have for those of you planning a trip to the UK or perhaps planning to live the expat life here.
Firstly, no matter your reason for being here, you need the best book on living in the UK for Americans ever written – the book is called "Girl Gone London: An American's Guide to Surviving Life in the UK" and you should click here and check it out.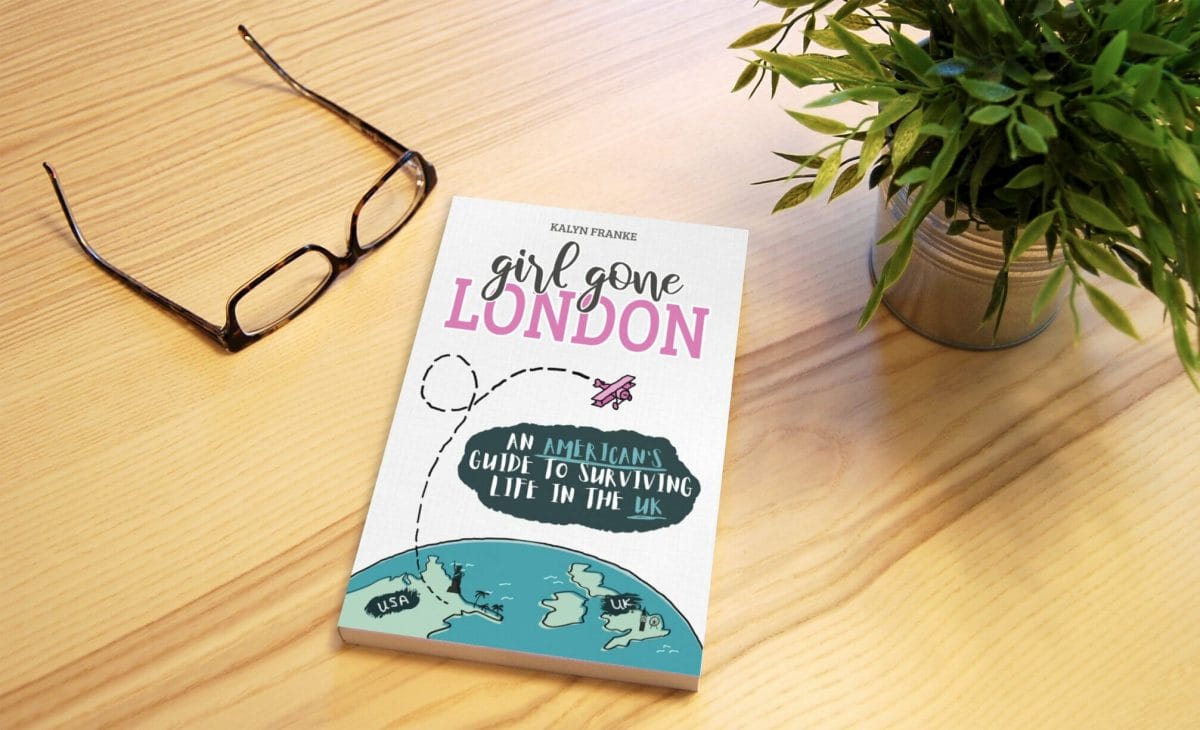 I also may have written it, so I'm biased.
But truly, if you're coming to the UK as an expat, a study abroad student, or even a visitor, my guide to life in the UK contains both personal anecdotes and maybe too-honest experiences, as well as resources and advice on topics ranging from homesickness in the UK (or how not to rage book a flight to America like I did), driving in the UK, being a student in the UK, and more practical advice about bank accounts, buying houses, and more.
It's truly a one stop shop for all of the weirdness and wonderfulness (is that a word?) that comes along with life in the UK, and also there is plenty of opportunity to laugh at me as I share all of my expat fails so there's that.
I've also got some great resources that mention things like culture shock, learning how to use money in the UK, and figuring out whether or not it's worth your time and life to learn how to drive in the UK (spoiler alert: if you're here for just a short time – don't!)
Anyway, moving along to Old Navy in the UK.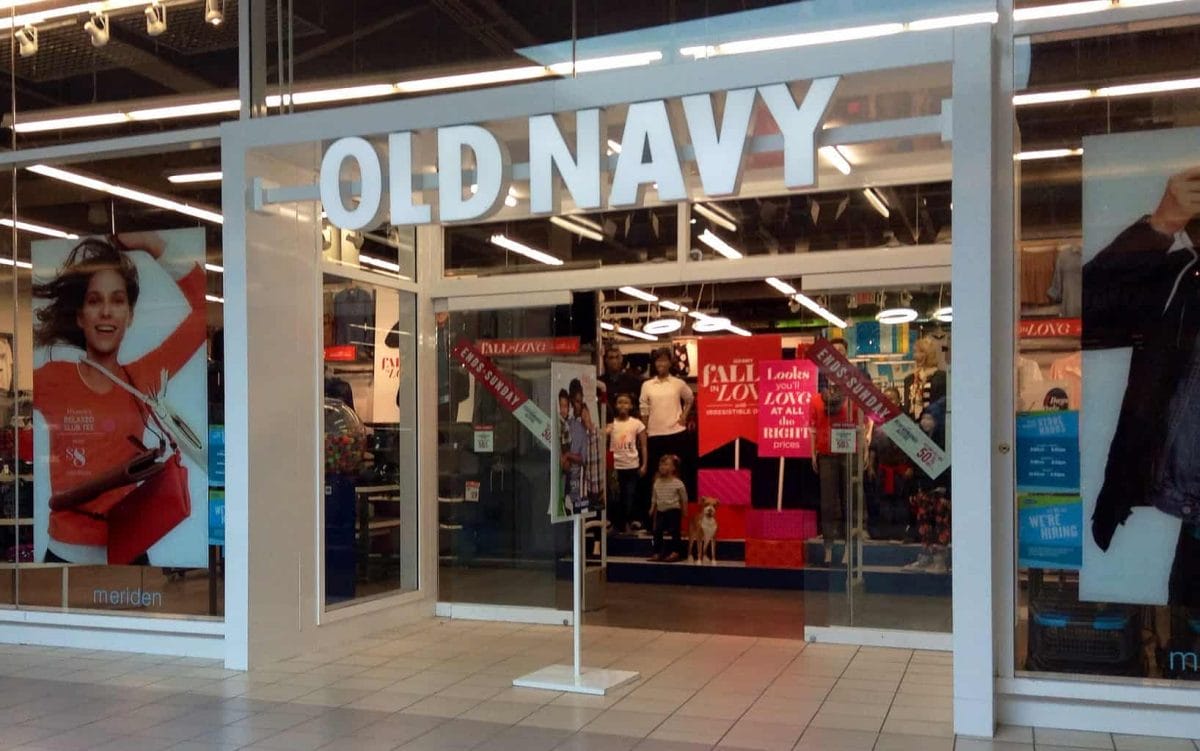 History of Old Navy
Old Navy opened in 1994 as a division of Gap, meant to be a less expensive version of the clothing company.
From its warehouse shelves to industrial design and cement floors, Old Navy was all-American in its attempt to appeal to families and children alike.
Through the years, they tried various attempts to rebrand and give it a more fashion-forward feel with bright colors and different in-store design, but the feel of Old Navy has mostly remained the same.
International expansion began in 2001 with stores in Canada, and to date it has over 1,000 stores across the US.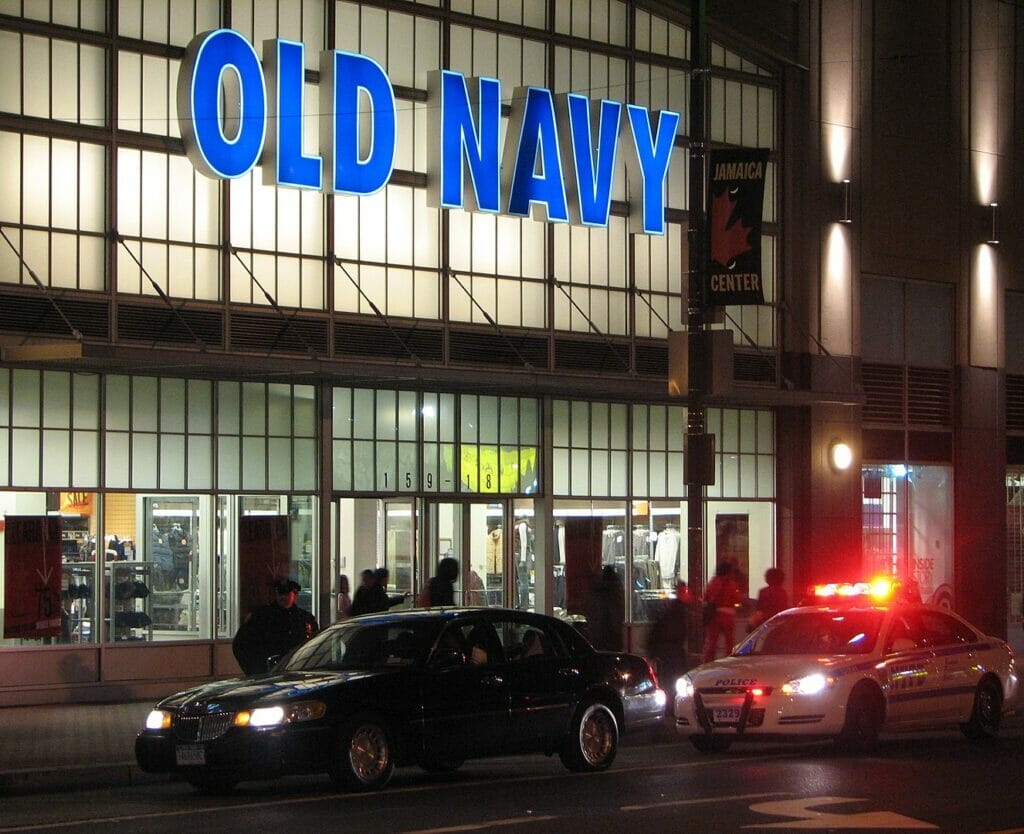 Old Navy never expanded to the UK, however, which is not completely surprising to me given its focus on American fashion.
Denim just isn't loved the same here as it is in the States, and I don't think Old Navy would have found an audience among the Brits.
Equivalent to Old Navy in the UK
When discussing the alternatives to Old Navy in the UK, I'm drawn to a couple of options that will help you find clothes for inexpensive prices while still feeling on-trend.
Primark
Primark is always a go-to when it comes to inexpensive clothing, and the two giant stores on Oxford Street in London prove how loved it is across the pond.
They, too, can have a bit of a warehouse feel at times (though this varies by location and isn't true of all of them), where the focus is on displaying as much of the product as possible as opposed to somewhere like Zara that places the emphasis on mannequins and high fashion.
Gap
Gap is the parent company of Old Navy, and you can find Gap stores across the UK.
I don't think this is necessarily a replacement, as there is Gap in the US, but seeing how they're connected, I do think you can find some Old Navy-esque finds when shopping at the Gap in the UK.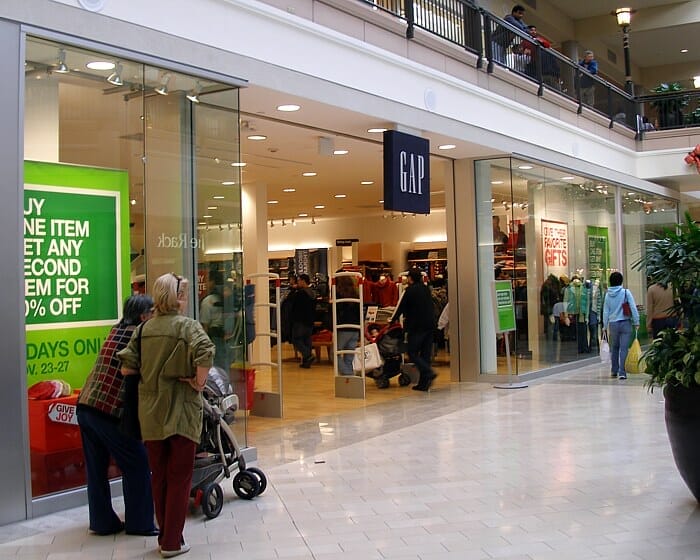 If you're interested in whether there's an Old Navy in the UK, you should also check out my answers to: Target in the UK, Walmart in the UK, JCPenney in the UK and Macy's in the UK.
Read more in my full guide comparing UK and US stores and restaurants.
Coming to London Soon?
Hey! Since you're here I'm assuming you're intent on visiting this amazing city soon!
Getting the lowdown on the hottest spots in town can be time consuming so I took the liberty of picking out some great ones below. Hope you enjoy!
Open Top Bus London Tour: Double Decker buses are not only a way of transportation in London, but a definitive pastime of the city dwellers.
This tour lets you see London by night and experience a true right of passage that every Londoner must complete. A two for one YAY!
Kew Gardens: If you want to explore some of the calmer areas of the city, I highly recommend exploring the botanicals at Kew Gardens.
London's largest World Heritage site boasts acres of gardens in a royal glass palace because, yes, everything here gets the royal treatment.
Afternoon Tea Cruise on River Thames: Oh so you've come to London looking for tea?
Lucky for you theres literally MILLIONS of options to choose from… it can actually get overwhelming. So I made it easy for you and found one of the best teas in town, complete with the best setting as well!
Want to know more about US stores in the UK? Check this list out!