This post contains affiliate links for which I may make a small commission to help keep the site running. You will not be charged extra for these items had you not clicked the links. Thank you for your help to keep the site running!
Now for everyone who has found this page searching for something like, "Is there an In-N-Out Burger in the UK?" or "Is there an In-N-Out Burger in London?" I just want to come clean about something.
I've never been to an In-N-Out Burger.
But it's NOT MY FAULT!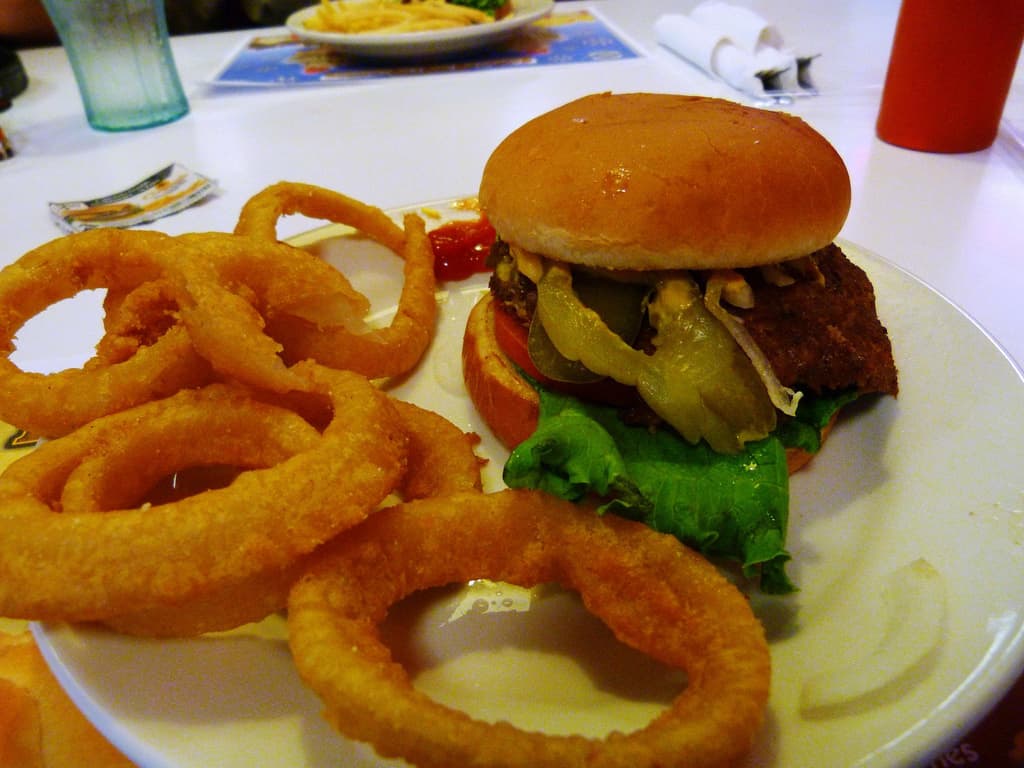 See, In-N-Out Burger is a chain popular on the Pacific Coast and in the Southwest of the US, and as a Florida girl, I just haven't had the opportunity to go to one.
But I know the feeling of wondering if your favorite burger chain is in the UK, so I am HERE FOR YOU and we're going to work through this together.
GET A

FREE

LONDON INTRO GUIDE and ACCESS TO MY FB GROUP
Start your planning with this "Intro to London" guide and access to my London planning Facebook group!
Hey! Want more honest UK tips and planning advice? Click here to join my London and UK Travel Tips Facebook group, where I can answer more of your questions!
So…
"Is there In-N-Out in the UK or England or London?"
Sadly, there is no In-N-Out Burger in the UK or London, but there are some great burger joints to check out.
They probably won't come anywhere near what you're used to if you're a diehard In-N-Out fan, but I'm a blogger, not a miracle worker.
Now before I get too deep into the fact that there was an In-N-Out pop-up in London and what alternatives to In-N-Out Burger there are in the UK, I wanted to draw your attention to some awesome resources I've created for anyone who is about to embark on a journey to London, England, or the UK.
Firstly, no matter your reason for being here, you need the best book on living in the UK for Americans ever written – the book is called "Girl Gone London: An American's Guide to Surviving Life in the UK" and you should click here and check it out.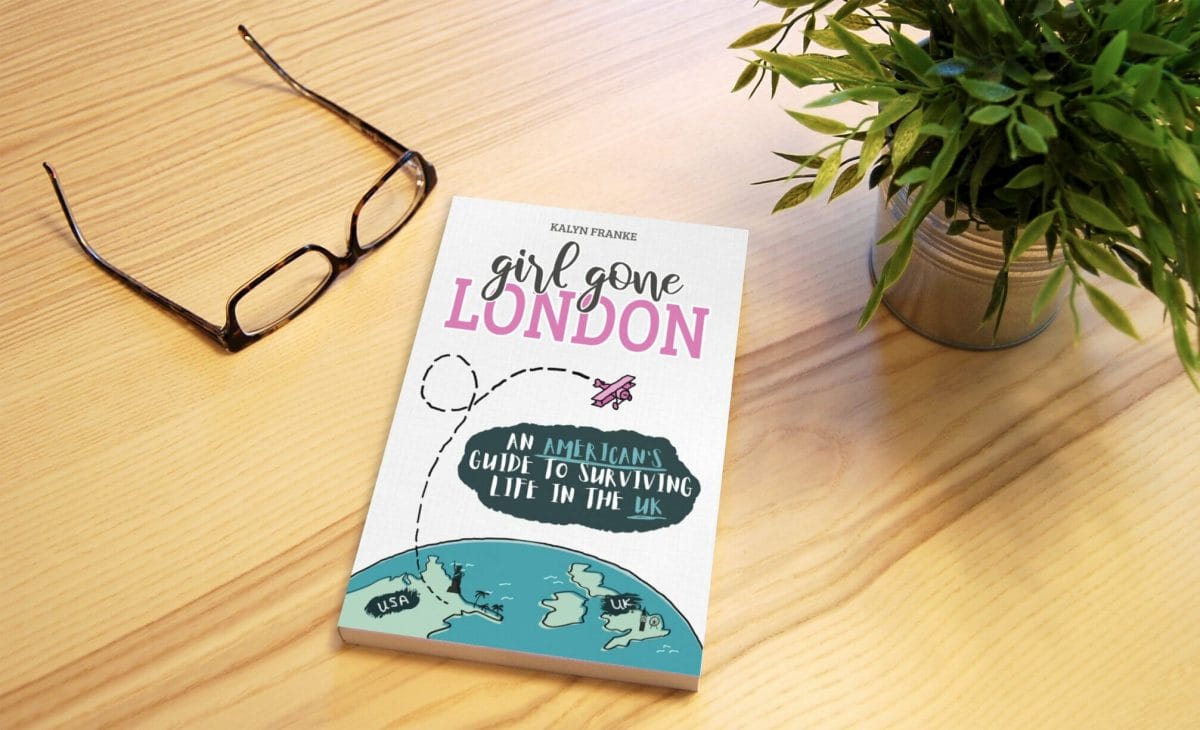 I also may have written it, so I'm biased.
But truly, if you're coming to the UK as an expat, a study abroad student, or even a visitor, my guide to life in the UK contains both personal anecdotes and maybe too-honest experiences, as well as resources and advice on topics ranging from homesickness in the UK (or how not to rage book a flight to America like I did), driving in the UK, being a student in the UK, and more practical advice about bank accounts, buying houses, and more.
It's truly a one stop shop for all of the weirdness and wonderfulness (is that a word?) that comes along with life in the UK, and also there is plenty of opportunity to laugh at me as I share all of my expat fails so there's that.
If you're coming for just a short time, you'll want to check out the guide to surviving the London Underground and figuring out UK money, but if you're staying for a longer period of time (say you're an expat or a study abroad student in London), I've got some great articles on culture shock and driving in England as an American that you may want to check out.
No matter how long you're coming for, just know that the UK is awesome and you're going to love it!
And yes, it may rain, but not as much as you might think! (Unless it does, in which case I'm sorry).
Right, so now on to In-N-Out Burger in the UK and London.
Firstly, In-N-Out Burger was founded in 1948, which has given the general US public a long time to fall in love with it.
There are over 300 locations across the US, and it's only natural that Americans heading across the pond are going to be wondering if they can find the same menu items they're used to.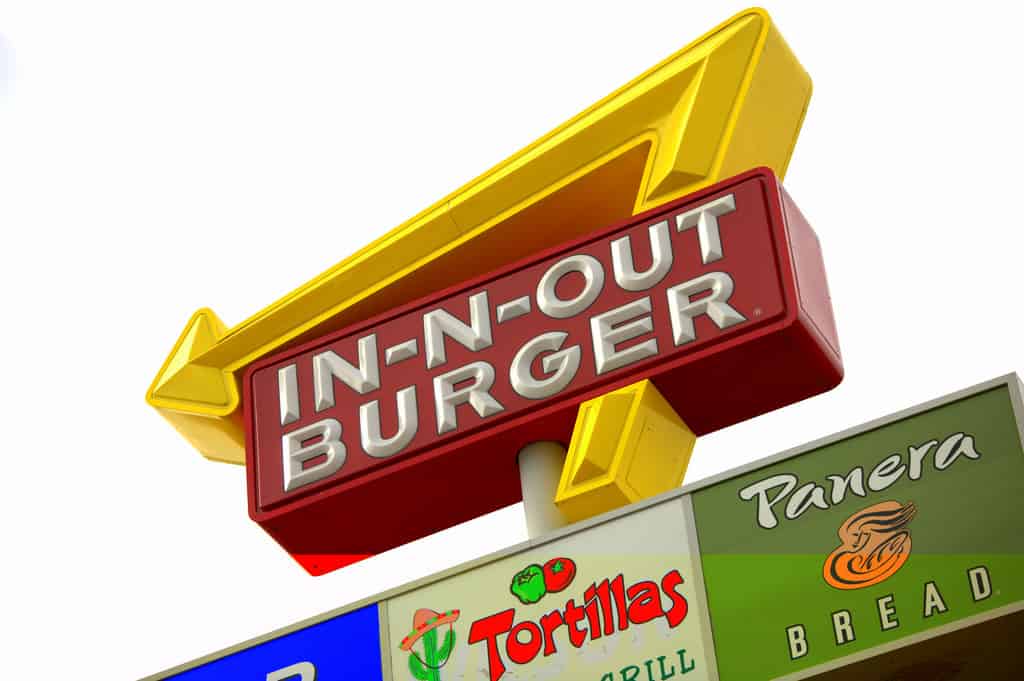 In fact, In-N-Out Burger is not completely oblivious to the need for their chains in the UK.
This is evidenced by their July 2018 pop-up in London, which was highly attended during its one day run.
It also had a London pop-up in 2016.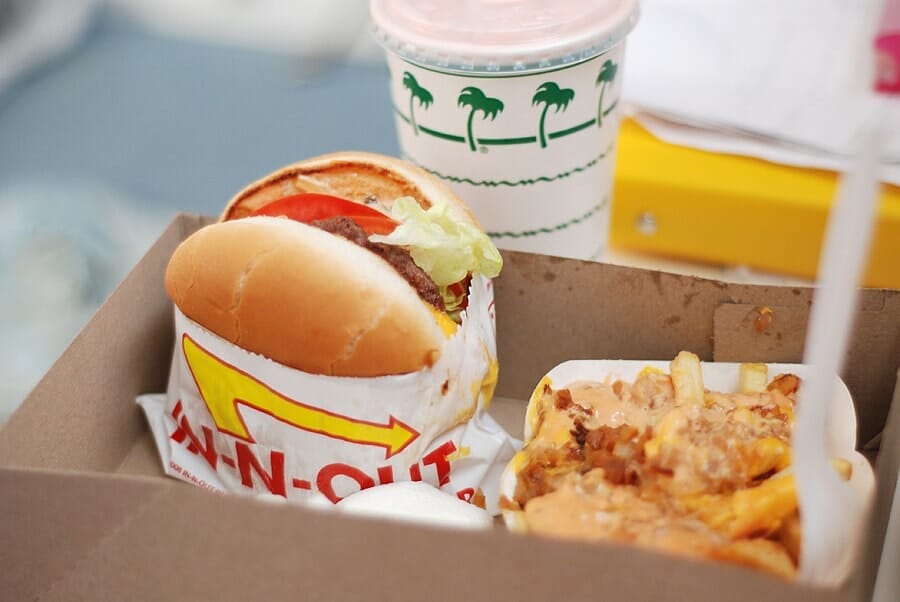 For many, it seems unlikely that this is indicative of the chain coming to the UK because they haven't even expanded to the East Coast of the US and other brands, like Chick-Fil-A, have done pop-ups in London and you don't see any Chick-fil-As in the UK.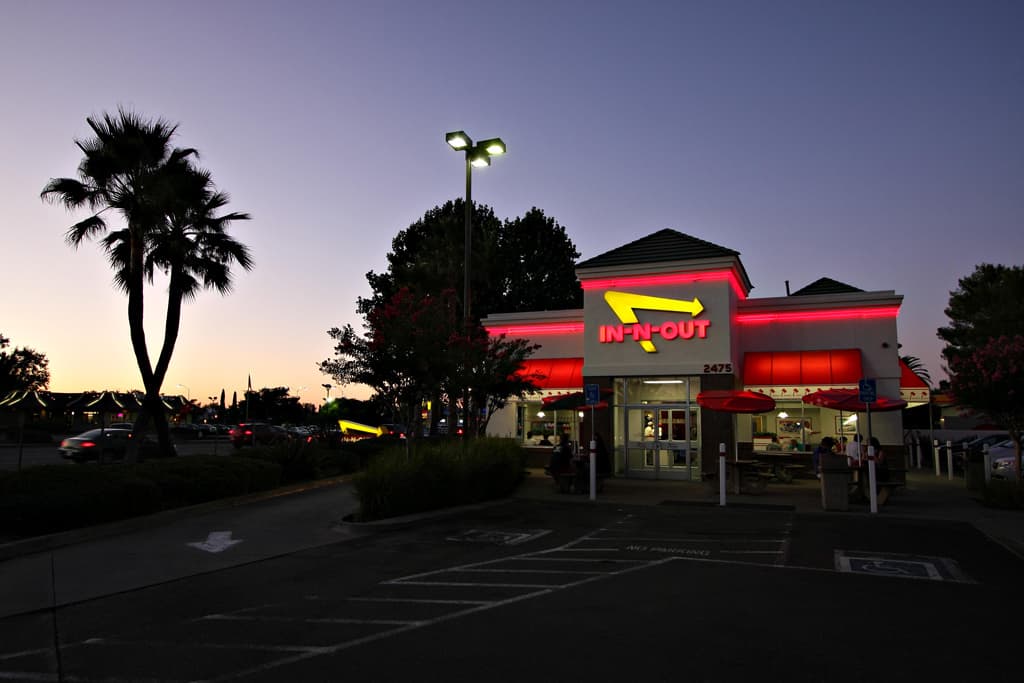 That being said, other brands, like Five Guys, have also expanded to the UK market in recent years so perhaps there is hope yet.
As for now, though, there are alternatives to In-N-Out Burger in the UK, but none of the actual stores to speak of.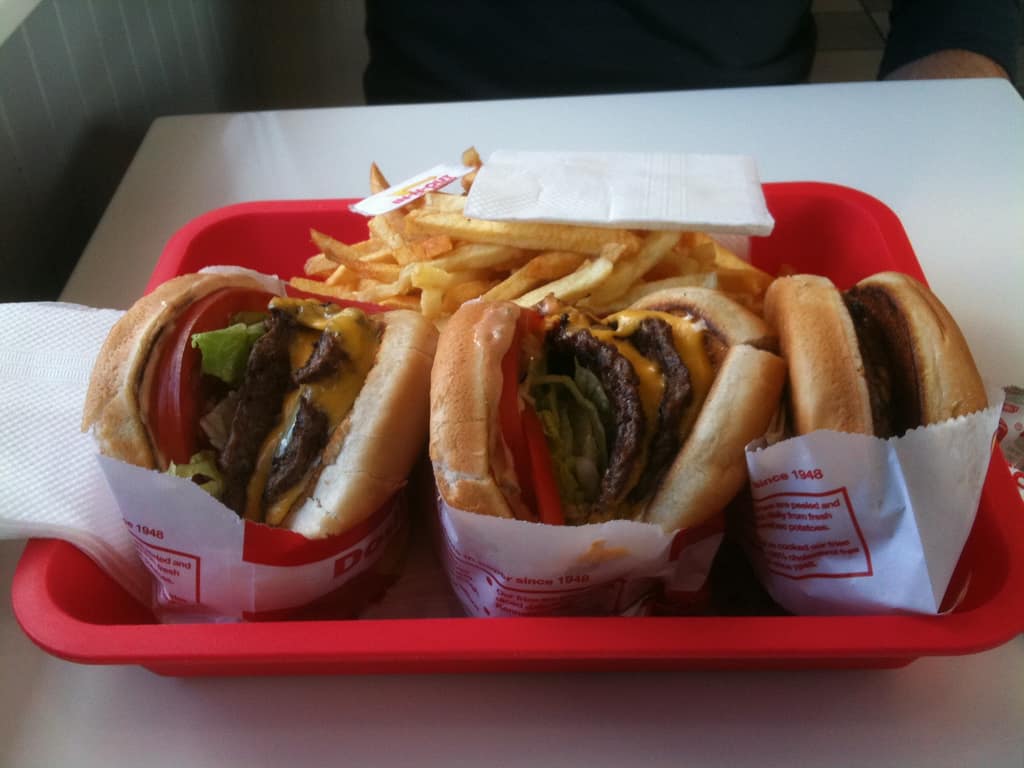 Alternatives to In-N-Out Burger in the UK and London
So where can you find the closest thing to In-N-Out Burger in the UK and London?
Five Guys
As mentioned, there are Five Guys eateries across the UK now, with a couple locations in London.
This is going to give you your American burger craving, though I would caution you that the menu items are slightly different to the American ones as it's a bit toned down and the price is more expensive.
But!
If you want a burger, it's there for you.
Sadly, Steak N Shake is also not in London (my favorite).
McDonald's
Okay, I GET IT.
McDonald's is nothing like In-N-Out Burger.
You're probably going to want to burn me at the stake for just suggesting that.
ALL I'M SAYING IS THAT IT'S AN OPTION.
There are McDonald's in London. There. I said it.
Shake Shack
In recent months and years, Shake Shack has come into the UK with much success.
There are locations across the country, including on in Covent Garden in London which is conveniently located for sightseeing.
I can vouch for the quality of their burgers, though I still think that nowhere does milkshakes like America.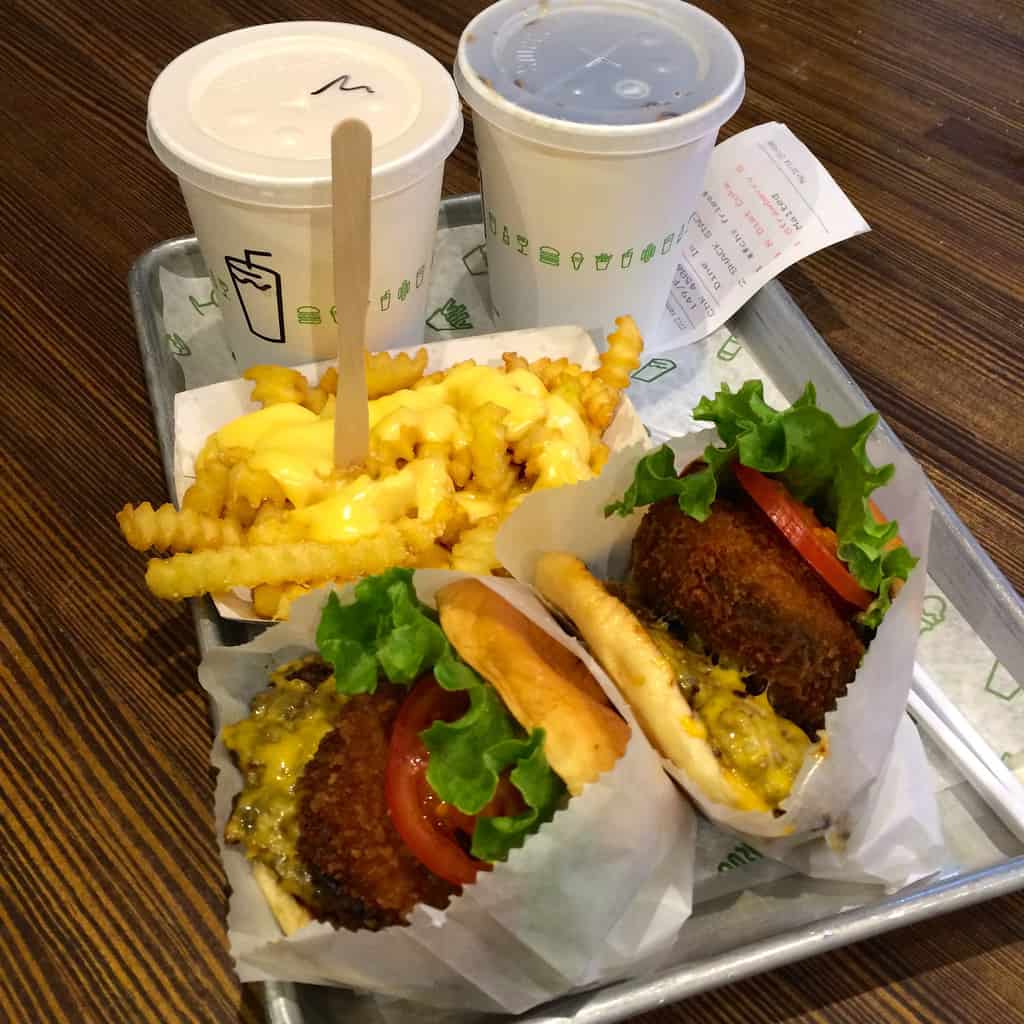 Read more in my full guide comparing UK and US stores and restaurants.
Coming to London Soon?
Hey!
Since you're here I'm assuming you're intent on visiting this amazing city soon!
A great way to really immerse yourself in UK culture is see the sights with the help of a guided tour. I've picked out a few highly recommended ones below!
Tower of London Tour with Crown Jewels: One of the best things about having a Royal family is imagining you'll be a part of it one day… and what better way than to imagine yourself in their jewels!
Or at least stare dumbfoundedly. Either way, this tour is a sure fire way to get dazzled by London.
Westminster to Greenwich River Thames Cruise: London is built around the River Thames, and one could even say it's the most important part of the whole city!
As such there's no better, or relaxing for that matter, way to see the sights than from the view of the river itself!
This tour takes you around the city and shows why all Londoners are really still rugged sea voyagers at heart, if maybe just a little more posh now.
Oxford, Stratford, and Cotswolds: Londoners would have you fooled, but there's more to this beautiful nation than just what remains within the confines of London… shocker I know!!
And if picturesque beauty is what you're looking for I really recommend checking out the quaint and historical towns that scatter the outskirts.
If nothing else, this tour will give you a break from commuting by the tube, and we all need that eventually.
Want to know more about US stores in the UK? Check this list out!