Attention, crafters! Firstly, before I break the (somewhat) bad news, I want to say that I am WITH you in wondering, "Is there a Michaels in the UK?" or even "Is there a Michael's in London?" or "Is there a Michael's in England?" or "Is there a Michael's in Scotland" or
IS THERE A MICHAEL'S ANYWHERE OUTSIDE OF AMERICA BECAUSE I REALLY JUST NEED SOME YARN AND TO TRAIPSE THROUGH AISLES OF PAINTBRUSHES.
I feel like I spent my entire childhood in Michaels. School project? Michaels. Halloween project? Michael's.
Hey, sidenote! If you're traveling to the UK, whether for a short period of time or as an expat, why don't you join my Facebook group where you can ask questions, get advice or just look at pretty pictures of this part of the world! Just click here to request to join and I'll add you!
Bored and just got my license and need to spend some time somewhere wholesome? MICHAELS!
But let's get into it…
"Is there a Michaels in the UK or London?"
Sadly (*tear*), there is no Michaels in the UK, England, or London, but that doesn't mean all hope is lost.
But before I delve deep into where you can find untreated wood, acrylic paints, scrapbooking tools and other knic knacks in the UK, I want to share some resources with you that might help you adjust to your time in the UK.
Firstly, you need the best book on England ever written – the book is called "Watching the English" and you should click here and check it out.
It takes everything you think you know about the UK and either explains it or shows you what you're really getting yourself into (major small talk and frequent tea breaks, woo!)
Maybe you're just coming for a couple of days and only want the basics (in that case, the article on the London Underground and understanding UK money were meant for you).
Or maybe you're staying for longer, either as an expat or a longer term visitor.
If that's you, check out the guide to culture shock (it will probably happen to you, you're not immune!) and read below about how much yelling was involved when I learned to drive in the UK (hint: lots).
Anyway, let's delve into the "Is there or isn't there a Michaels?" conundrum.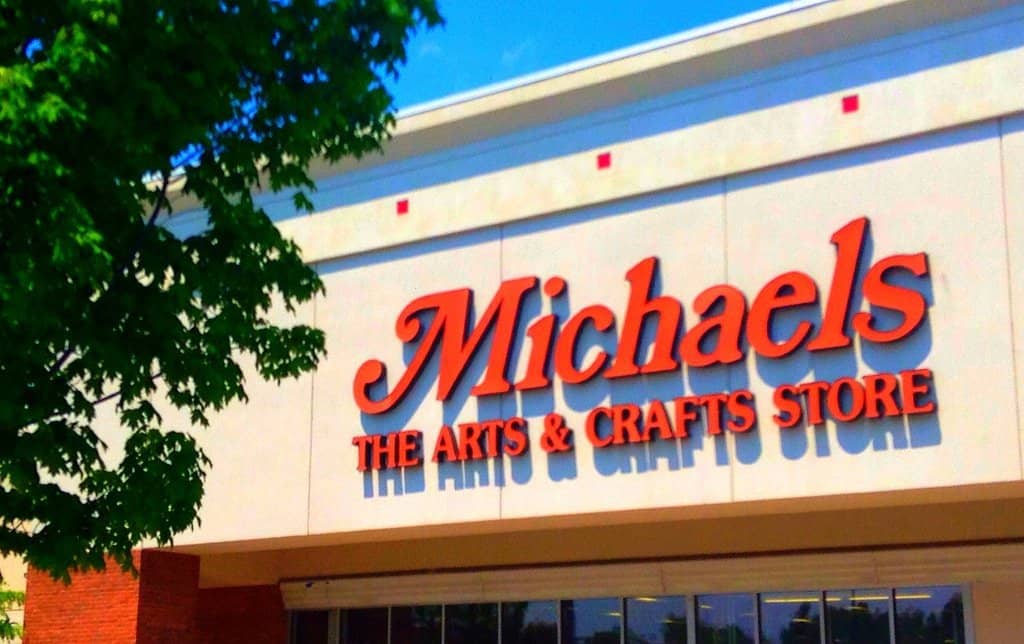 Michaels is a craft store operating out of the US and Canada that was established in 1973 and opened its 1000th store in Texas in 2008. In addition to "traditional" craft supplies, it carries baking items, framing services, and seasonal items and home décor.
Michaels also do classes, which is how many summer days in my childhood were spent – sweating profusely in the back of a Michael's store while learning how to do a leaf rubbing or something.
Despite having stores in Canada, Michaels has not made it to the rest of the Commonwealth.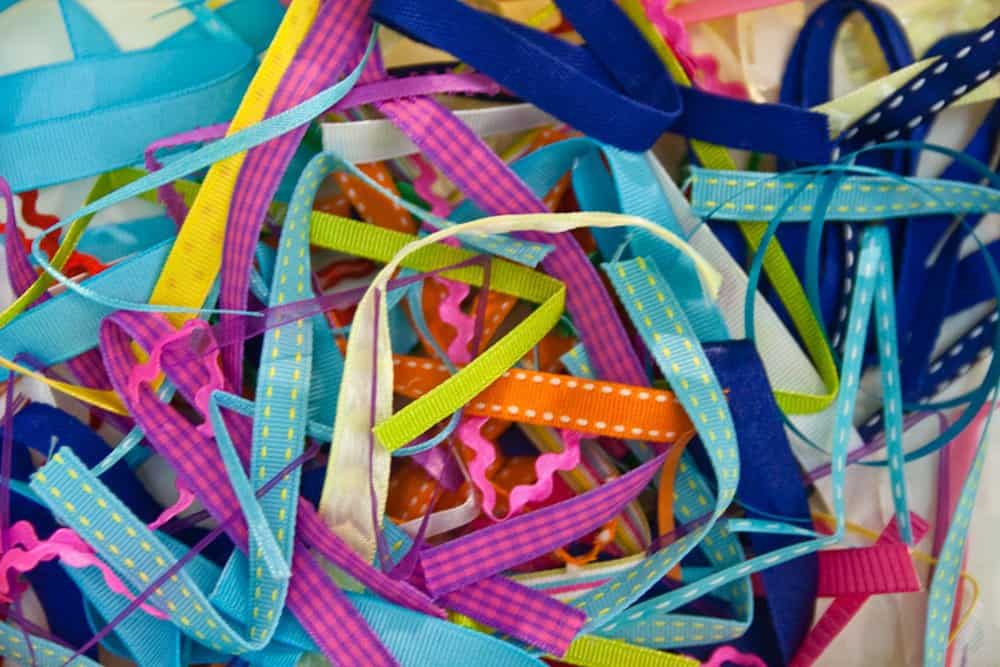 However! That doesn't mean that you can't get your craft on in the UK. In fact, quite the opposite.
What else is there to do in a dark and dreary climate over the winter except get lost in miles and miles and miles of sewing projects and gluing your hands together while trying to recreate the latest DIY sensation on Pinterest?
There are a few different craft stores in the UK, but I'm going to suggest what is, in my mind, the closest thing to Michaels: Hobbycraft.
The name sort of says it all, in that it's a craft store for hobbyists. From felt to frames to children's craft kids to wooden crates to sewing materials to all kinds of clue, you can find almost anything you need here.
In my experience, Hobbycrafts tend to be a bit smaller than the Michaels I've been into, but I attribute this to the general lack of space in the UK anyway that means everything is a bit on the small side, not just the craft stores!
Hobbycraft is where we found all of the materials we needed to craft it up for our wedding, and while I understand that the pain of not having a Michaels can sometimes be too great to bear, give them a try.
Before you head over to the UK, you should also be aware of some other things that are/are not available to you. Here's a list below of some of the most frequently asked ones!
Fast Food
The UK has…
-Dominoes
-McDonald's
-Burger King
-Pizza HUt
The UK doesn't have…
-Arbys
-Chick-Fil-A
-White Castle
Sit-down restaurants
The UK has…
-TGI Friday's
-Chipotle
The UK doesn't have…
-Tijuana Flats
-Carrabas
-Outback Steakhouse
Big Stores
The UK has…
-Costco
-Walmart-owned ASDA, which isn't exactly the same as a Walmart but pretty close
The UK doesn't have…
-Macy's
-Nordstrom
Other things you should keep in mind are that grocery stores are completely different.
I don't think I've found one that is found on both sides of the pond. Also, Boots is the equivalent to Walgreens or CVS, and many people just do their shopping on Amazon and have it delivered, especially if you live in London.
Coming to London Soon?
Hey! Since you're here I'm assuming you're intent on visiting this amazing city soon! Getting the lowdown on the hottest spots in town can be time consuming so I took the liberty of picking out some great ones below. Hope you enjoy!
Open Top Bus London Tour: Double Decker buses are not only a way of transportation in London, but a definitive pastime of the city dwellers. This tour lets you see London by night and experience a true right of passage that every Londoner must complete. A two for one YAY!
Kew Gardens: If you want to explore some of the calmer areas of the city, I highly recommend exploring the botanicals at Kew Gardens. London's largest World Heritage site boasts acres of gardens in a royal glass palace because, yes, everything here gets the royal treatment.
Afternoon Tea Cruise on River Thames: Oh so you've come to London looking for tea? Lucky for you theres literally MILLIONS of options to choose from… it can actually get overwhelming. So I made it easy for you and found one of the best teas in town, complete with the best setting as well!