This post contains affiliate links for which I may make a small commission to help keep the site running. You will not be charged extra for these items had you not clicked the links. Thank you for your help to keep the site running!
Whether you're obsessed with the Home Depot smell or you're just looking to buy your dad this novelty hammer that will make his Father's Day, I totally understand asking, "Is there a Home Depot in the UK" or "Is there a Home Depot in London?"
After all, where else do Americans go to try and recreate the beautiful designs we see on Property Brothers?
How will I know how to hang my shelves if I don't have the right nails?
Of course, none of my home improvement projects are ever going to look close to what the Property Brothers pull out of the bag, but OH WELL, a girl can dream.
GET A

FREE

LONDON INTRO GUIDE and ACCESS TO MY FB GROUP
Start your planning with this "Intro to London" guide and access to my London planning Facebook group!
So, right, back to the question:
"Is there a Home Depot in England?"
And the answer is, no!
But that doesn't mean you're totally out of luck.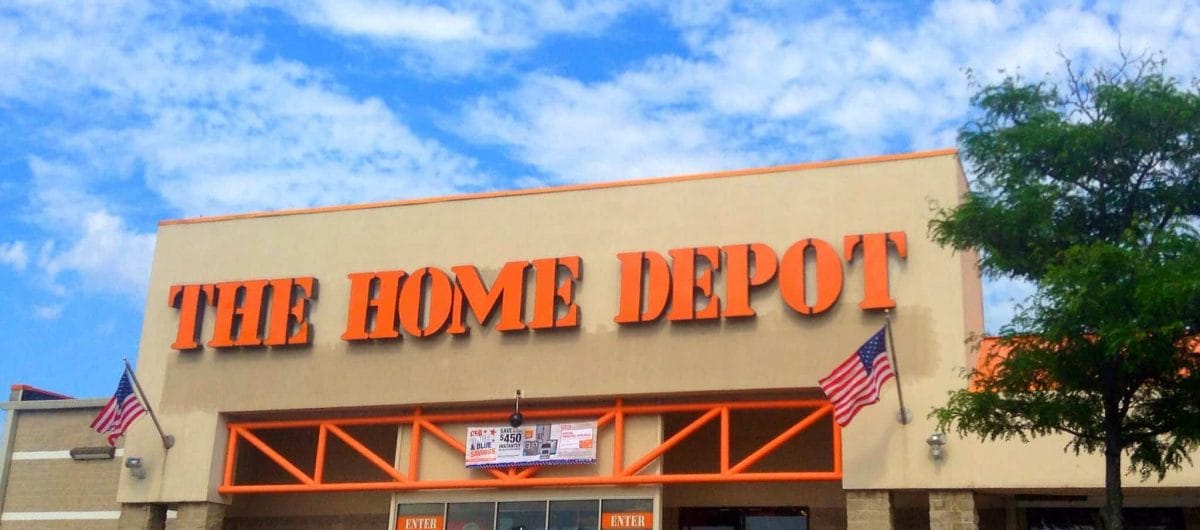 Before we get too far into it, I want to make sure you have all the resources you need before visiting the UK or during your time here.
Firstly, no matter your reason for being here, you need the best book on living in the UK for Americans ever written – the book is called "Girl Gone London: An American's Guide to Surviving Life in the UK" and you should click here and check it out.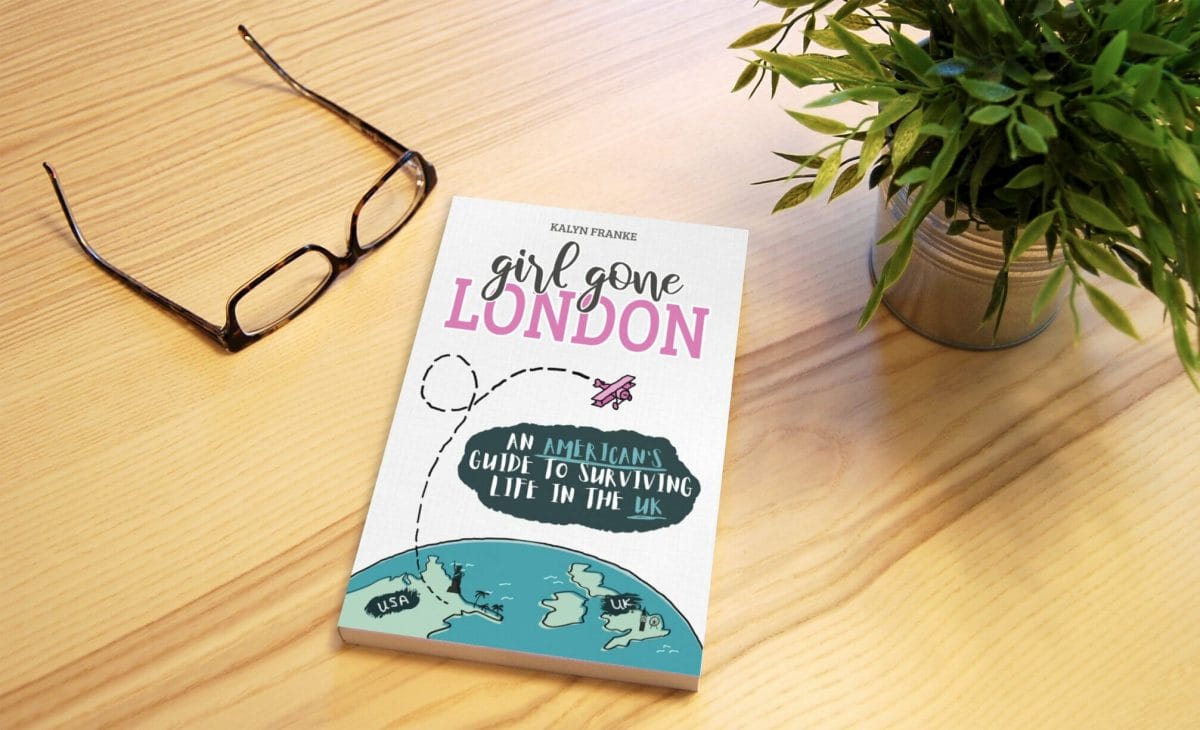 I also may have written it, so I'm biased.
But truly, if you're coming to the UK as an expat, a study abroad student, or even a visitor, my guide to life in the UK contains both personal anecdotes and maybe too-honest experiences, as well as resources and advice on topics ranging from homesickness in the UK (or how not to rage book a flight to America like I did), driving in the UK, being a student in the UK, and more practical advice about bank accounts, buying houses, and more.
It's truly a one stop shop for all of the weirdness and wonderfulness (is that a word?) that comes along with life in the UK, and also there is plenty of opportunity to laugh at me as I share all of my expat fails so there's that.
Check out these other articles I've written about being an American in England:
Right, so, no, there is no Home Depot in the UK, but there is a store called B and Q that will do the trick.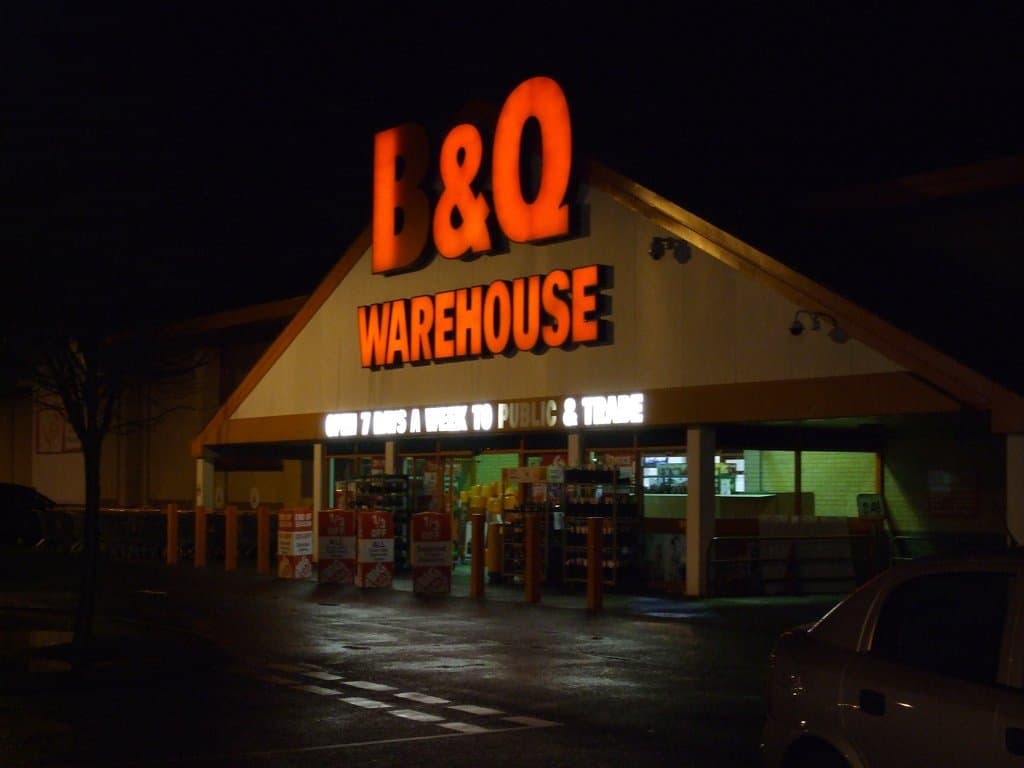 You'll notice that it has the same color scheme, orange and white, as The Home Depot, so if you squint really hard and pretend you can't read the name, it's almost like being there!
Well, not really, but an American expat's gotta cling to some sense of home every once in awhile.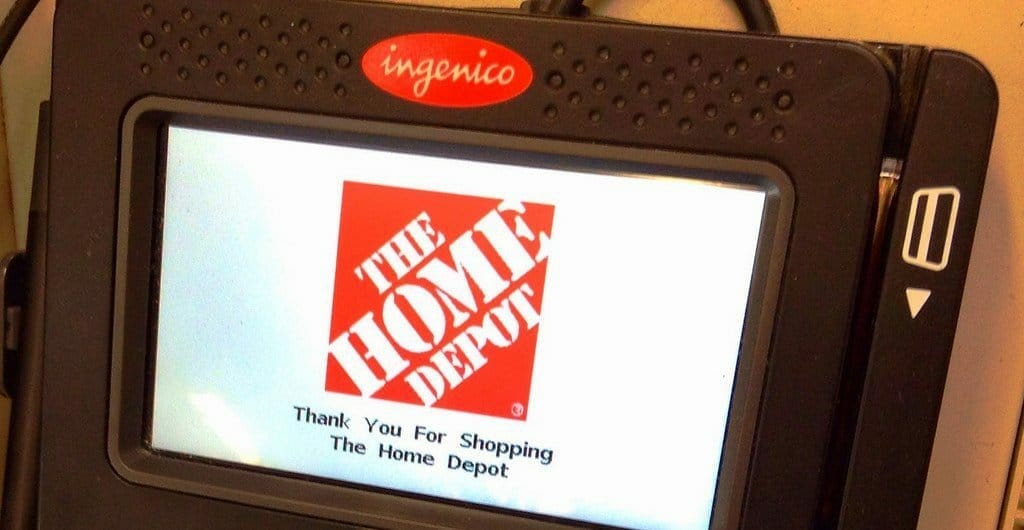 The History of B & Q
B & Q was founded in 1969 by Richard Block and David Qualye, and it refers to itself as a "DIY and home improvement company."
They particularly specialize in the large warehouse type stores that are less common in England and more common in America.
When you step inside a B & Q, it's essentially the same experience as a Home Depot, and you can buy anything from screws to wood to light hangings to paint.
They aim to be a one-stop shop for whatever you need to complete your DIY project, whether that just means doing a Pinterest experiment or redoing the whole house.
I do miss the typical Home Depot smell when I go in B & Q, and while it does sort of have whiffs of that smell, it's just not exactly the same.
You can also go into B & Q's garden section, and they aim to make sustainable products and contribute to helping customers go green in their homes.
There are over 300 stores across the UK, including in central London.
No matter if you're just coming to the UK as a tourist or are living in England full time as an expat, here's another list of shops and restaurants that you might be surprised aren't here.
Quick Service Food
The UK has…
-Burger King
-Pizza Hut
-Subway
-Dunkin Donuts
-McDonald's
The UK doesn't have…
-Wendys, but you can find more about Wendy's in the UK here
–Arbys
–Chick-Fil A
Table service restaurants
The UK has…
-TGI Fridays
The UK doesn't have…
-Tijuana Flats
-Outback Steakhouse
-Carrabbas
Big Box Stores
The UK has…
The UK doesn't have…
–Walmart
-Target, though you can read more on Target in the UK here
–Bed, Bath, and Beyond
You also shouldn't expect to have any of the same drug stores like CVS or Walgreens, nor should you expect the same grocery stores.
You can still buy many of the same brands, but from stores like Morrisons and Sainsburys and Boots rather than names you might know and love.
Read more in my full guide comparing UK and US stores and restaurants.
Coming to London Soon?
Hey!
Since you're here I'm assuming you're intent on visiting this amazing city soon!
Getting the lowdown on the hottest spots in town can be time consuming so I took the liberty of picking out some great ones below.
Hope you enjoy!
Open Top Bus London Tour: Double Decker buses are not only a way of transportation in London, but a definitive pastime of the city dwellers.
This tour lets you see London by night and experience a true right of passage that every Londoner must complete. A two for one YAY!
Kew Gardens: If you want to explore some of the calmer areas of the city, I highly recommend exploring the botanicals at Kew Gardens.
London's largest World Heritage site boasts acres of gardens in a royal glass palace because, yes, everything here gets the royal treatment.
Afternoon Tea Cruise on River Thames: Oh so you've come to London looking for tea? Lucky for you there's literally MILLIONS of options to choose from… it can actually get overwhelming.
So I made it easy for you and found one of the best teas in town, complete with the best setting as well!
Want to know more about US stores in the UK? Check this list out!