This post contains affiliate links for which I may make a small commission to help keep the site running. You will not be charged extra for these items had you not clicked the links. Thank you for your help to keep the site running!
Ah, Kohl's.
An American institution, and well-known department store that opened in 1962.
If you're an American expat in England or just traveling through, I get why you would look up, "Is there a Kohl's in England?"
I mean, heck, maybe you're traveling to Wales or Scotland or Northern Ireland and you want to know, "Is there a Kohl's in the UK?"
Why wouldn't you want to know if you can still get all of your discount clothing and endless rewards?
My British husband is obsessed with Kohl's and I always end up losing him among the racks for what seems like hours.
You just can't beat it.
GET A

FREE

LONDON INTRO GUIDE and ACCESS TO MY FB GROUP
Start your planning with this "Intro to London" guide and access to my London planning Facebook group!
So…
"Is there a Kohl's in England?"
And the answer is, no!
But I've got some other options for you, lucky for you.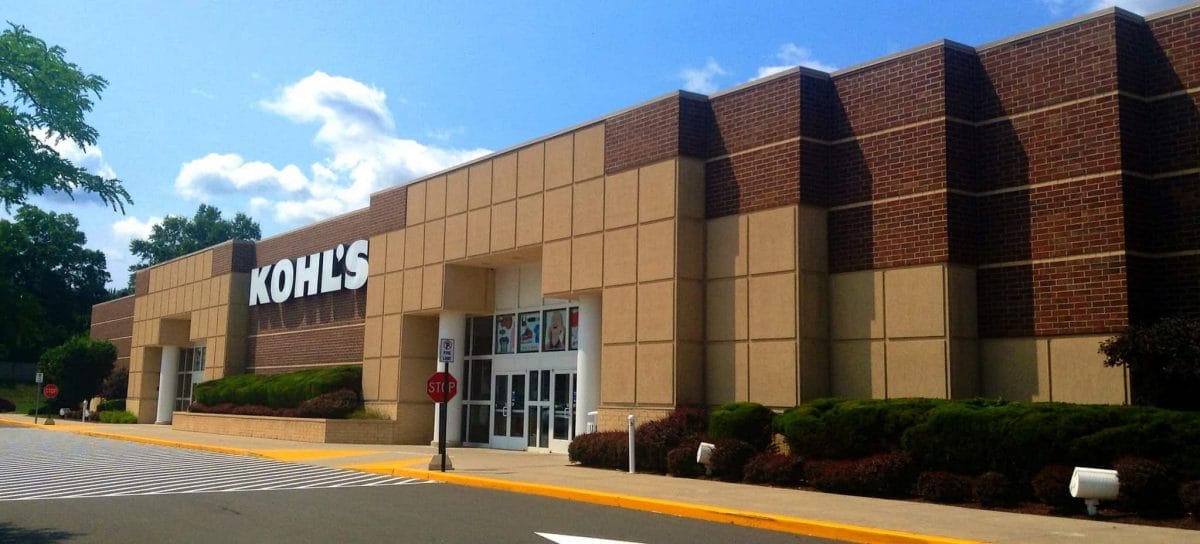 Before I launch into the lack of Kohl's in the UK and where else you can shop, I want to make sure you have other resources that you might need before you travel to England, London, or the UK.
Firstly, no matter your reason for being here, you need the best book on living in the UK for Americans ever written – the book is called "Girl Gone London: An American's Guide to Surviving Life in the UK" and you should click here and check it out.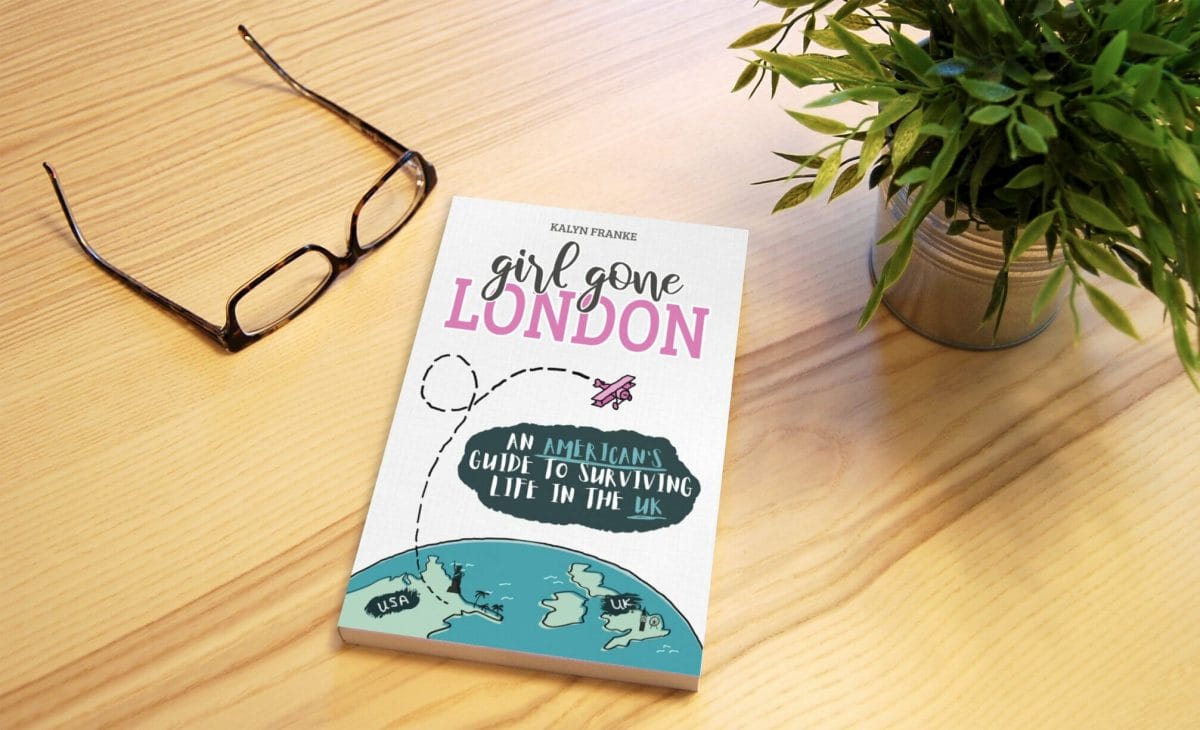 I also may have written it, so I'm biased.
But truly, if you're coming to the UK as an expat, a study abroad student, or even a visitor, my guide to life in the UK contains both personal anecdotes and maybe too-honest experiences, as well as resources and advice on topics ranging from homesickness in the UK (or how not to rage book a flight to America like I did), driving in the UK, being a student in the UK, and more practical advice about bank accounts, buying houses, and more.
It's truly a one stop shop for all of the weirdness and wonderfulness (is that a word?) that comes along with life in the UK, and also there is plenty of opportunity to laugh at me as I share all of my expat fails so there's that.
These have been put together after my 5+ years of living here as an American, and I hope you find them incredibly helpful.
Okay, so there isn't a Kohl's in the UK, which I know is disappointing if you're moving here permanently, but currently Kohl's does not operate or ship internationally.
It's quite the feat to open a branch of stores in England, and probably easiest for them not to.
Stores who sell clothing overseas also need to take into account international fashions if they aren't already, and from personal experience I would say that the British and American fashion sensibilities differ quite a bit, so that's another hurdle.
But that does not mean that there aren't great places to find discounted designer and just plain inexpensive clothing here in the UK.
I've listed some options below that you may want to check out, and if you have other suggestions, let me know in the comments!
Primark
If "inexpensive" is at the top of your list when it comes to clothes, you can't get better than Primark.
Yeah, it can be a bit of a nightmare when you go to check out, but they are everywhere in the UK and clothes here are much cheaper than you would find in other places.
They stock a wide range of outfits, from children's to women's to men's, as well as shoes, accessories, underwear, and home decor.
Things that you buy from Primark aren't guaranteed to last forever, so buying things from here is best when you don't necessarily need for it to be the highest quality.
That being said, I have a pair of shoes I got last year for 4 pounds that are still wearable, and I wore them basically all last summer, so worth it.
New Look is its own brand, so it's not quite the same as Kohl's, but it's reasonably priced and you'll find options for everyone there.
New Look was founded in 1969 and has expanded with over 1,000 stores around the world.
Some of the most famous ones are on Oxford Street in London, but you can find them all over the rest of the UK as well.
Expect to find lots of British fashion here.
As I mentioned, Brits dress very differently from Americans, so you may be in for a shock, but it's worth checking out.
ASOS
So let's say you want clothing from multiple brands at cheap prices.
Instead of turning to a brick and mortar store, try Asos.com.
This is seriously one of the best ways to order clothes, as you can browse easily, returns are free, and the price is usually good.
It's primarily aimed at young adults, but I know plenty of other people who shop there.
They even do a wedding line!
I know that coming to England or the UK is more than about just clothes shopping, so I thought it might be useful to put together a longer list of stores you can expect to find here, as well as ones that haven't made their mark across the pond.
Fast Food Restaurants
The UK has…
-Burger King
-Pizza Hut
-Subway
-Dunkin Donuts
-McDonalds
The UK doesn't have…
-Wendys
-Arbys
-Chick-Fil A
Sit-Down restaurants
The UK has…
-TGI Fridays
The UK doesn't have…
-Tijuana Flats
-Outback Steakhouse
-Carrabbas
Big Box Stores
The UK has…
-Costco
The UK doesn't have…
-Walmart
-Target, though you can read more on Target in the UK here
-Bed, Bath, and Beyond
Read more in my full guide comparing UK and US stores and restaurants.
Coming to London Soon?
Hey!
Since you're here I'm assuming you're intent on visiting this amazing city soon!
Getting the lowdown on the hottest spots in town can be time consuming so I took the liberty of picking out some great ones below.
Hope you enjoy!
Open Top Bus London Tour: Double Decker buses are not only a way of transportation in London, but a definitive pastime of the city dwellers.
This tour lets you see London by night and experience a true right of passage that every Londoner must complete.
A two for one YAY!
Kew Gardens: If you want to explore some of the calmer areas of the city, I highly recommend exploring the botanicals at Kew Gardens.
London's largest World Heritage site boasts acres of gardens in a royal glass palace because, yes, everything here gets the royal treatment.
Afternoon Tea Cruise on River Thames: Oh so you've come to London looking for tea?
Lucky for you theres literally MILLIONS of options to choose from… it can actually get overwhelming.
So I made it easy for you and found one of the best teas in town, complete with the best setting as well!
Want to know more about US stores in the UK? Check this list out!