This post contains affiliate links for which I may make a small commission to help keep the site running. You will not be charged extra for these items had you not clicked the links. Thank you for your help to keep the site running!
From tubes to buses to boats to black cabs, figuring out the most efficient and cheapest ways to get around London can be daunting if you're not familiar with the city.
I've lived and worked and studied and commuted into London after moving from the US to London for the past 7 years, so I've got all the answers you're looking for!
GET A

FREE

LONDON INTRO GUIDE and ACCESS TO MY FB GROUP
Start your planning with this "Intro to London" guide and access to my London planning Facebook group!
The Absolute Must-Knows (from a Londoner)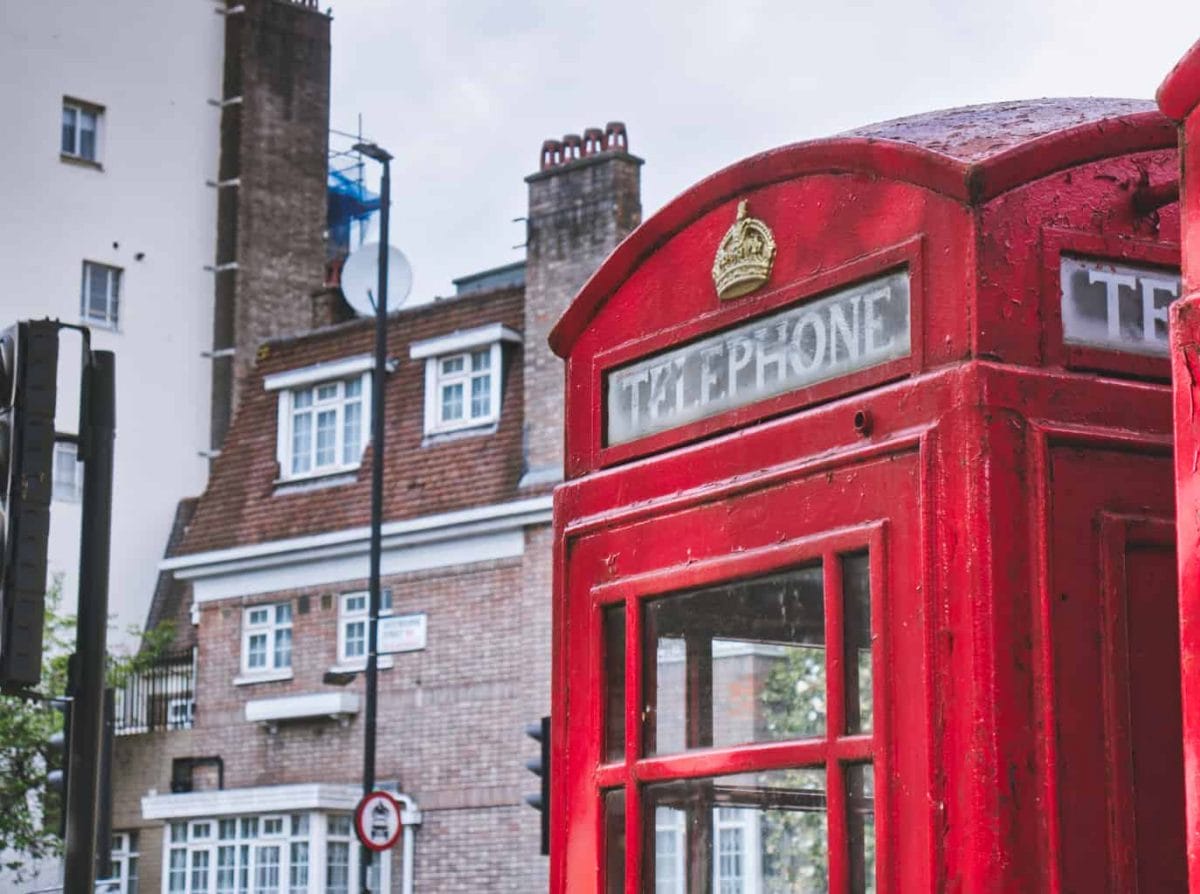 The Best Ways to Get Around London
First, before telling you where to buy tickets, let's talk about the best ways to get around London for visitors.
Whether you're going to check out these quirky things in London or bringing the kids to London's best toddler-friendly attractions, this is how to get there!
This doesn't include tours or hop-on, hop-off buses, but actual transportation that both tourists and Londoners use to get around.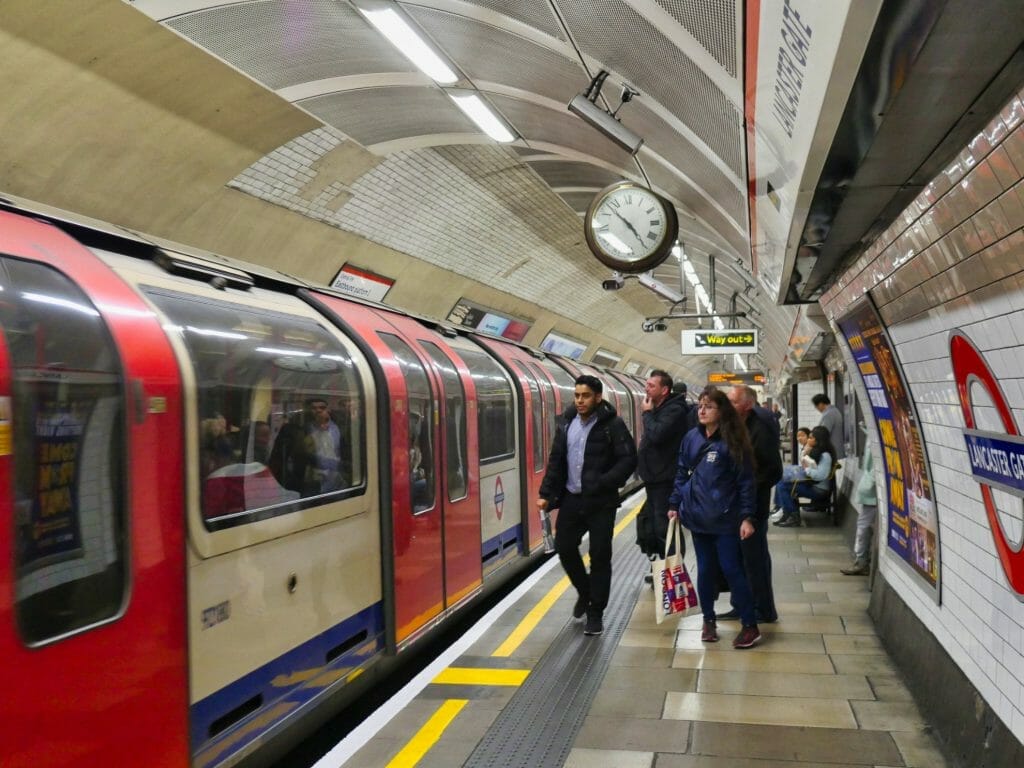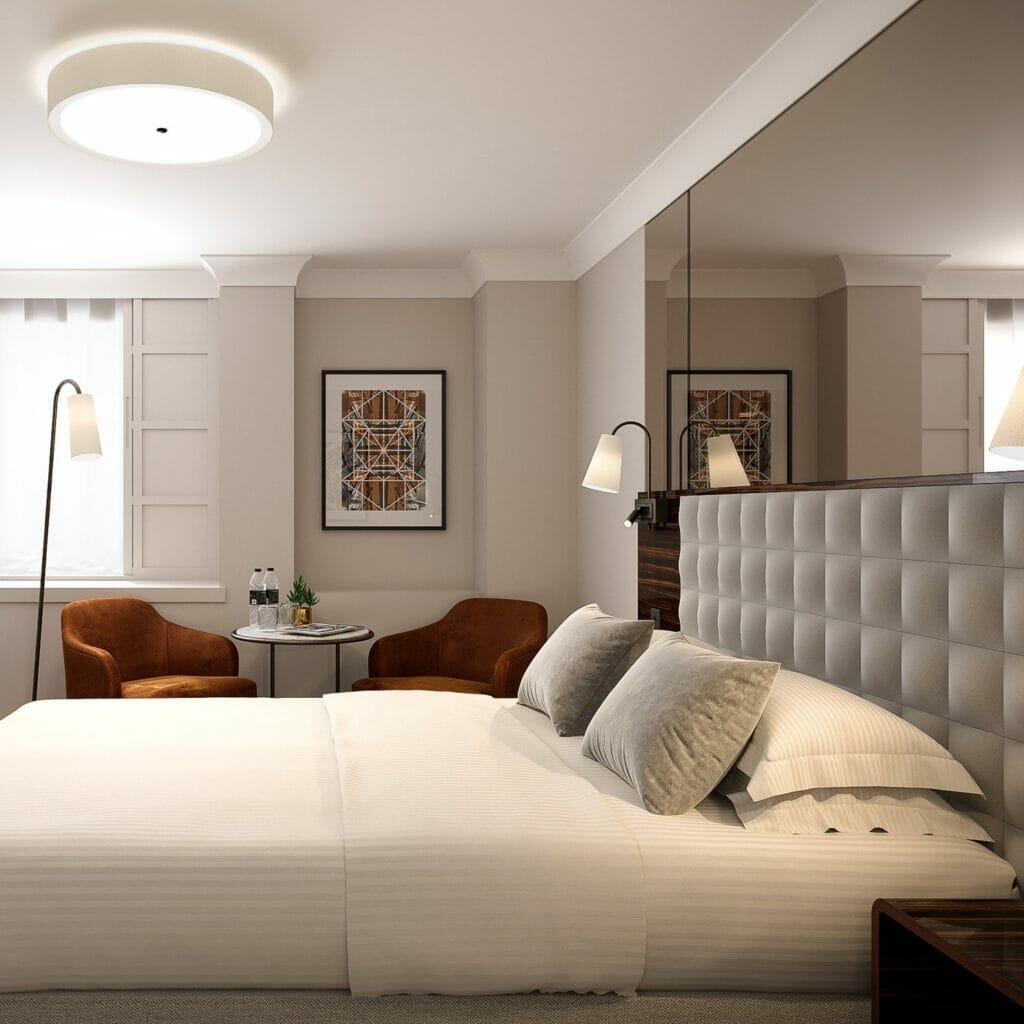 The Tube or the London Underground
The London Underground, or "The Tube" as it's more commonly known, is the most popular way to get around London for visitors (and for locals).
The city is divided into different zones, which affects how much a single journey is, but the tube itself covers all of London that a visitor could possibly want to see, and it connects up directly to Heathrow Airport.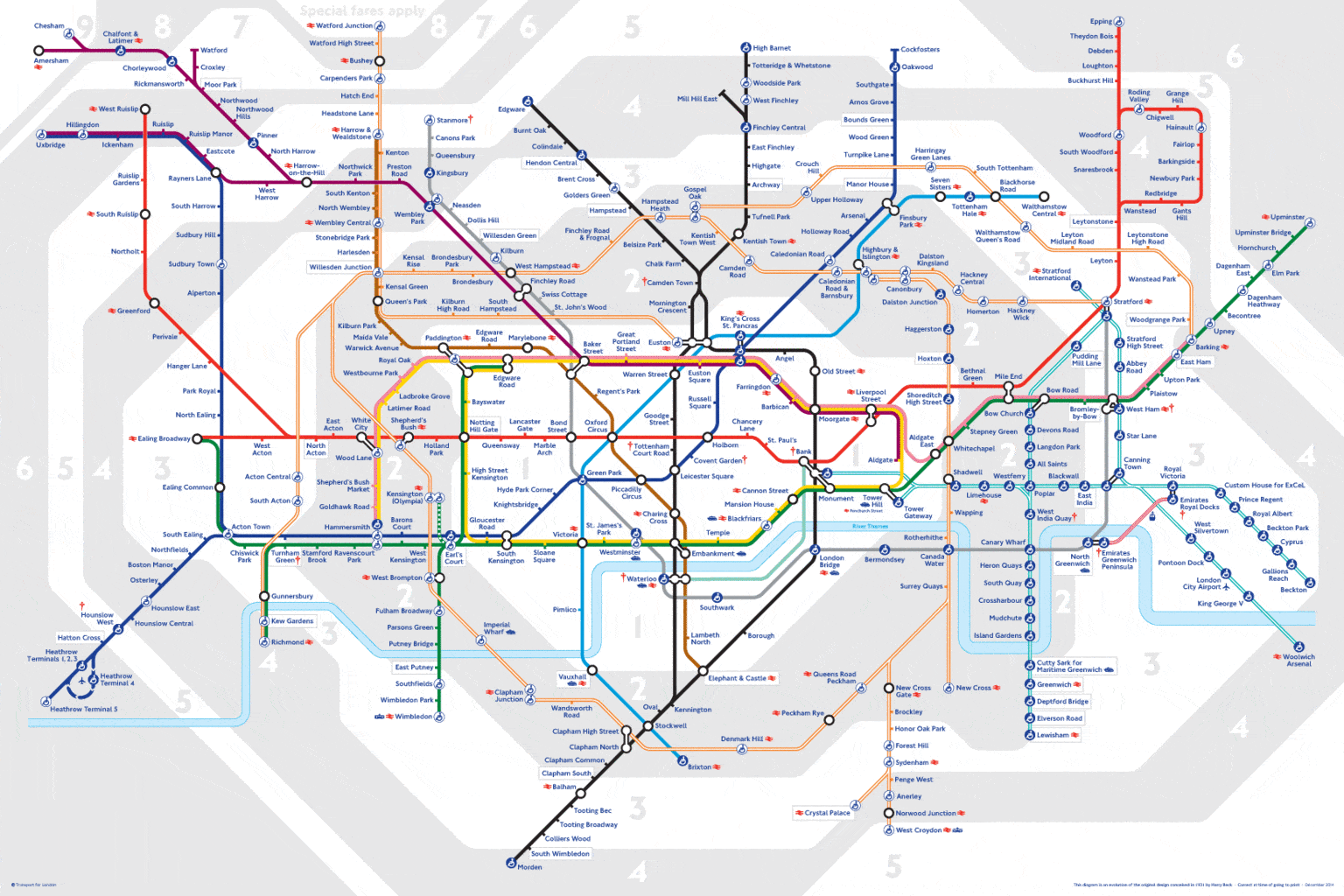 Visitors like the tube for its safety, ease of figuring out the map, and iconic London status.
To me, this is the top way to get around in London and the one I use most often, which is why it's at the top of this list.
IMPORTANT: are you coming to the UK from abroad?
In case you're reading this from outside the UK and will be a foreign visitor here, you need to know these 2 things to stay safe and save money.
Travel insurance – you need it when going overseas! I use

this site

to get the best quotes and purchase my packages from. Do not skip this – having medical coverage abroad as well as other coverage in case of missed flights, lost luggage, etc is essential. As I said, I have never gone wrong using

this site

.
London Buses
One of the most surprising things to visitors is that double decker red buses aren't just tourist buses.
They're real, functioning London buses that Londoners use to go from place to place.
The bus system in London is extensive, and this can be a good way of traveling when you want to see the sites out your window instead of going underground.
The downside of buses are that you can get stuck in London traffic, which the Underground doesn't have to deal with (though of course the Underground gets very busy so you're dealing with the traffic of people to get through rather than cars!)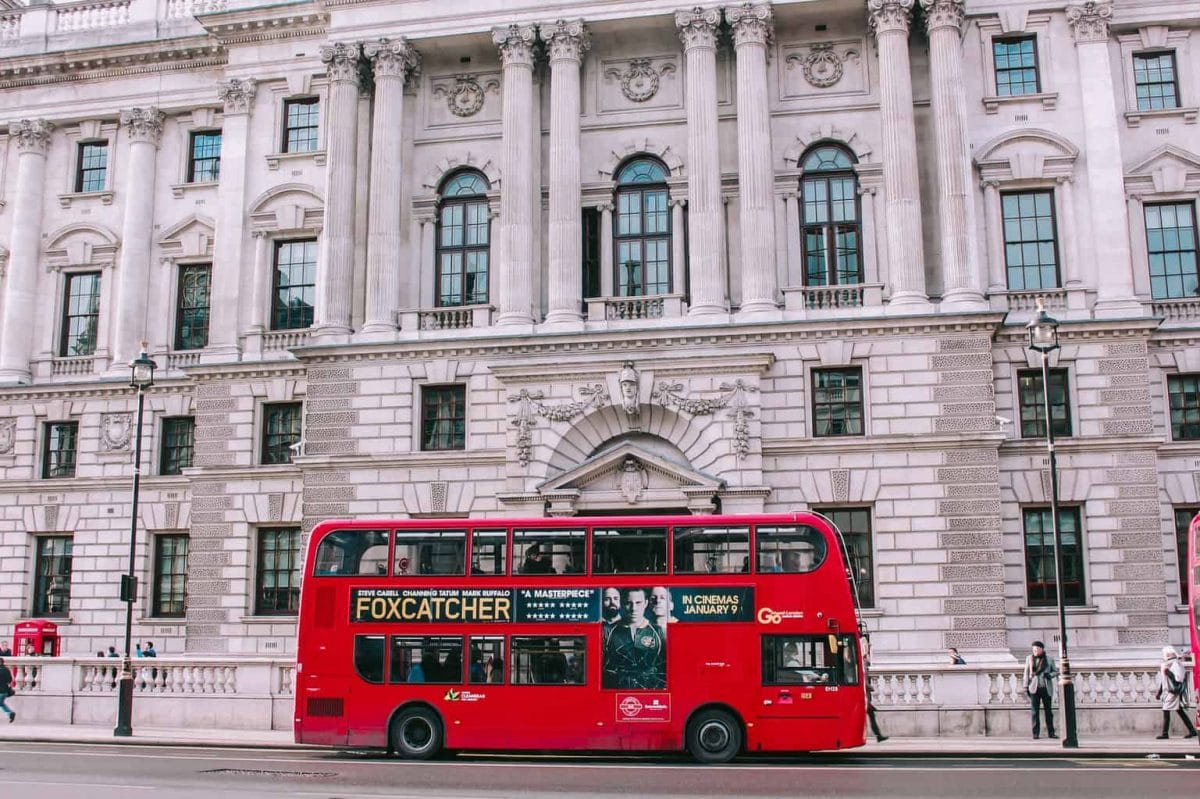 There are also 24 hour buses, which is convenient if you miss the last tube back towards your accommodation.
To use a bus, you can check the app Citymapper or Google Maps (clicking the Public Transportation Option) to see which bus stop you need to go to and which number bus you need to get.
Once waiting, you should make sure someone puts their hand out to let the bus know you want to get on.
Often in London there will be plenty of other people needing to get on so you won't have to worry about being the one to do this, but in case you find yourself alone at a stop, it's good to know.
When the bus arrives at your stop, you will enter via the front door usually while others depart from the back door to keep it one steady stream of people.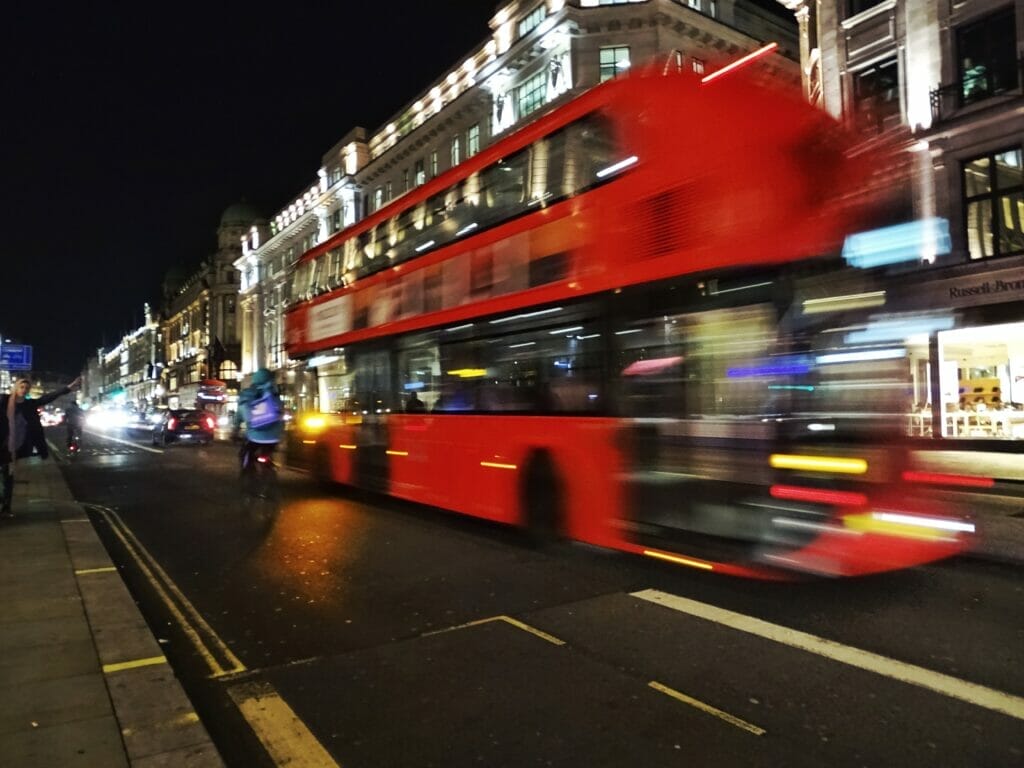 National Rail Trains
If you want to go somewhere like London to Watford to see the Harry Potter Studio Tour or maybe Great Missenden, which inspired many of Roald Dahl's stories, you will need to get a train (an actual train, not a tube train).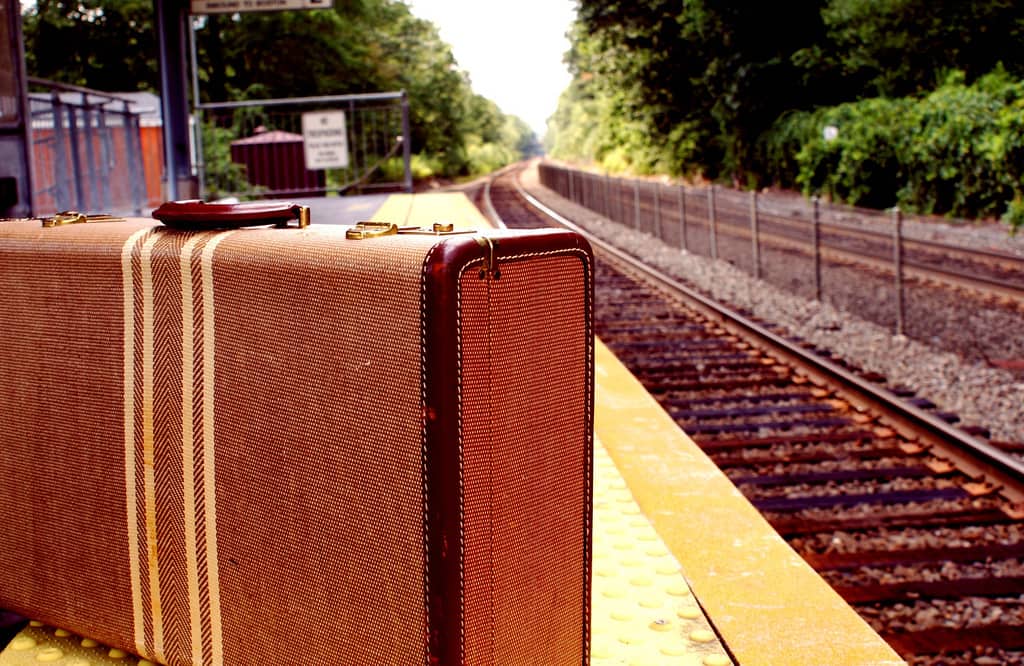 The prices on these vary depending on when you're going and at what time, but the best site to use to look up the routes and prices is called Trainline – click here to explore Trainline.
You can buy tickets ahead of time online and print them out, or sometimes you will order them online and then collect them at the station, or you can always buy on the day at the station.
I would recommend buying as soon as possible if you're traveling outside of greater London, however, because prices may go up and can be expensive on the day.
For popular routes, ie from the airports, read more below.
Black Cabs
Black cabs are an iconic part of London life and seeing them in the streets is something that every visitor wants to remember.
London without black cabs would be like New York without yellow taxis.
And if you want to take one a short distance just to say you've done it, go right ahead.
I would caution you against using them as a main route of transport or a way to travel long distances however, as black cabs are more expensive than other car transfer options, usually.
However, to hail one you can simply put your arm out and wave towards them if you see that the yellow light is "on" on top of the taxi.
If it's off, that means someone else is using the taxi.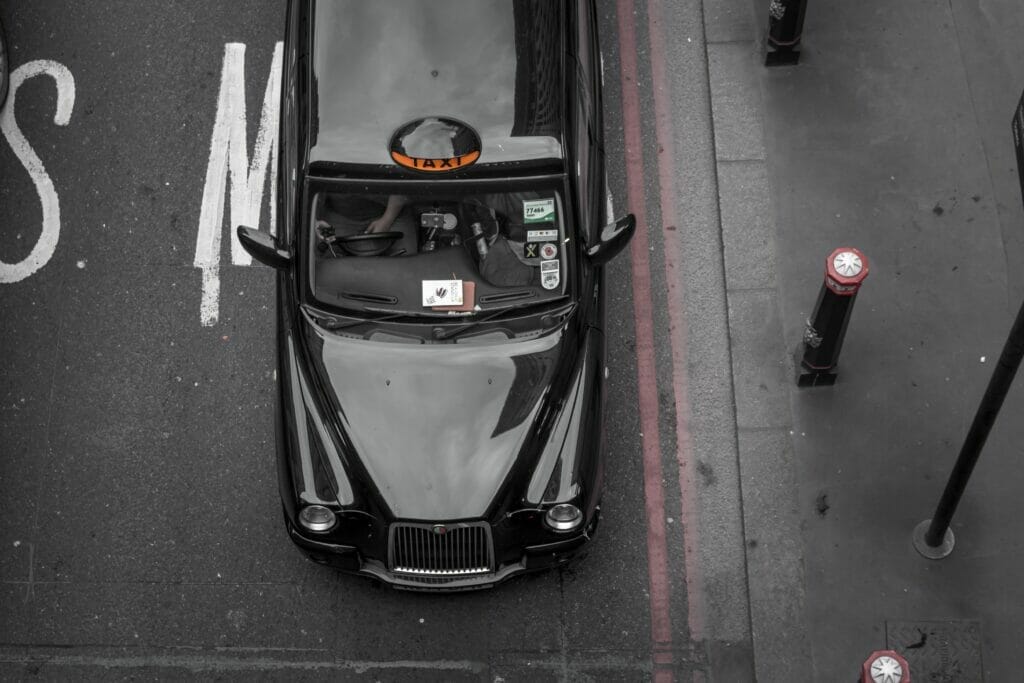 Uber
If you've used Uber elsewhere in the world, then you can just transfer your knowledge of this app over to London as Uber does operate in central London.
For many Londoners, this is the perfect way to get around within the city if they do not have the mobility to use the tube or buses or if they are carrying a lot of luggage that they don't want to deal with on public transportation.
Keep in mind that you want to make sure you stay safe in London, so don't get in any unmarked cars that don't match the car you've booked.
Uber has also gotten more expensive in London in recent years, so it's not always the most cost effective choice.
PreBooked Taxis
Another type of taxi service is a prebooked one that you cannot hail from a street corner and these are one of the best ways to get around London as a tourist.
Instead of needing to hail a taxi, you book using their app or online ahead of time, sort of a mix between the black cab model and Uber model.
I use them particularly for airport runs, as they offer the most competitive pricing from London airports to central London.
The one I use the most is called Welcome Pickups.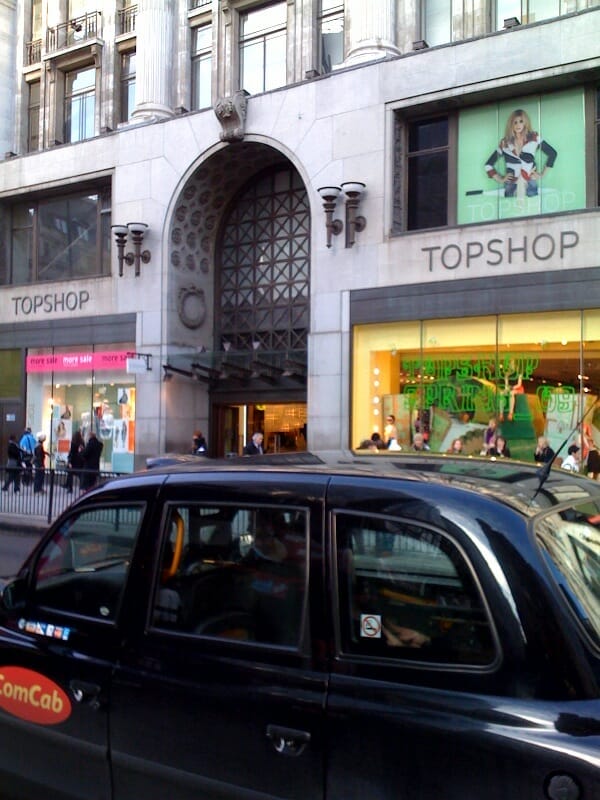 Unique London Transportation: River Boat
I include river boats because there are some people who "commute" on these, and sometimes they're a great way to see London from a different angle while traveling from one London landmark to the next.
For instance, you can go from Westminster Pier (near Big Ben, Westminster Abbey) to the Tower of London by river boat.
River boat tickets are not too expensive about £6 a person and can be paid with Oyster card Pay-As-You-Go money.
You can also buy tickets at kiosks outside the piers if you don't have an Oyster card.
Click here to see the timetables.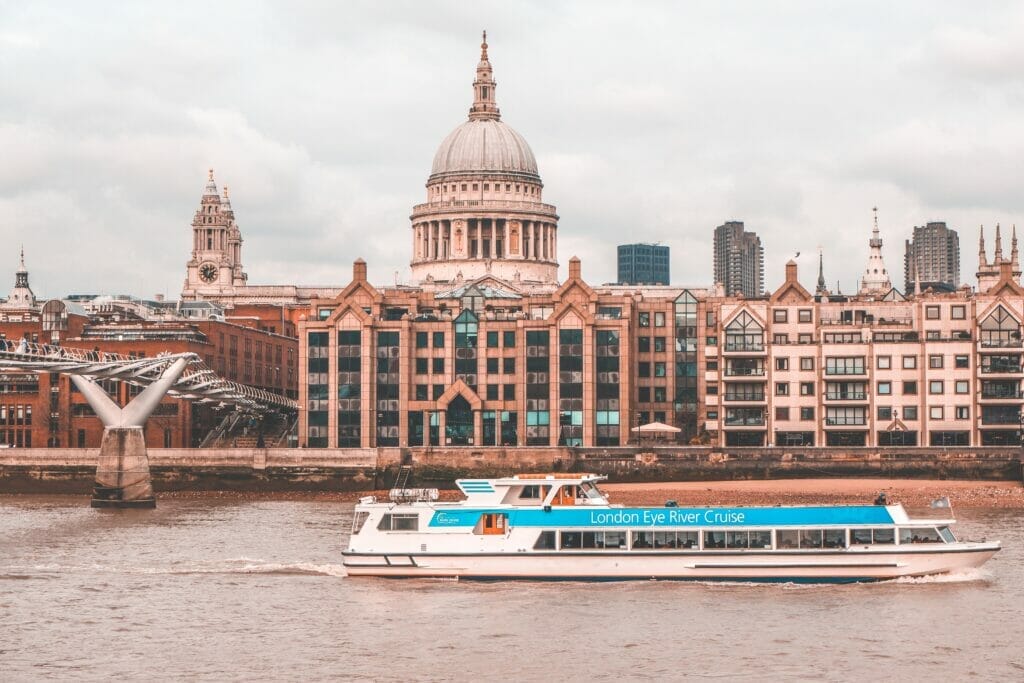 Best Way to Get Around in London: On Foot
When I first moved to London, I lost a lot of weight because I walked EVERYWHERE.
Not only because I was a poor college student, but because I found it more freeing to walk places than to get on a crowded underground or bus.
I walked miles and miles, all around town – to my classes, to the shop, to the bank.
Walking is a great way for visitors to see London, as well.
Use this handy walking map from Transport for London to see the walking distance between tube station to help you decide if you should just walk it, and make sure to use the standing maps on tons of corners to navigate your way around.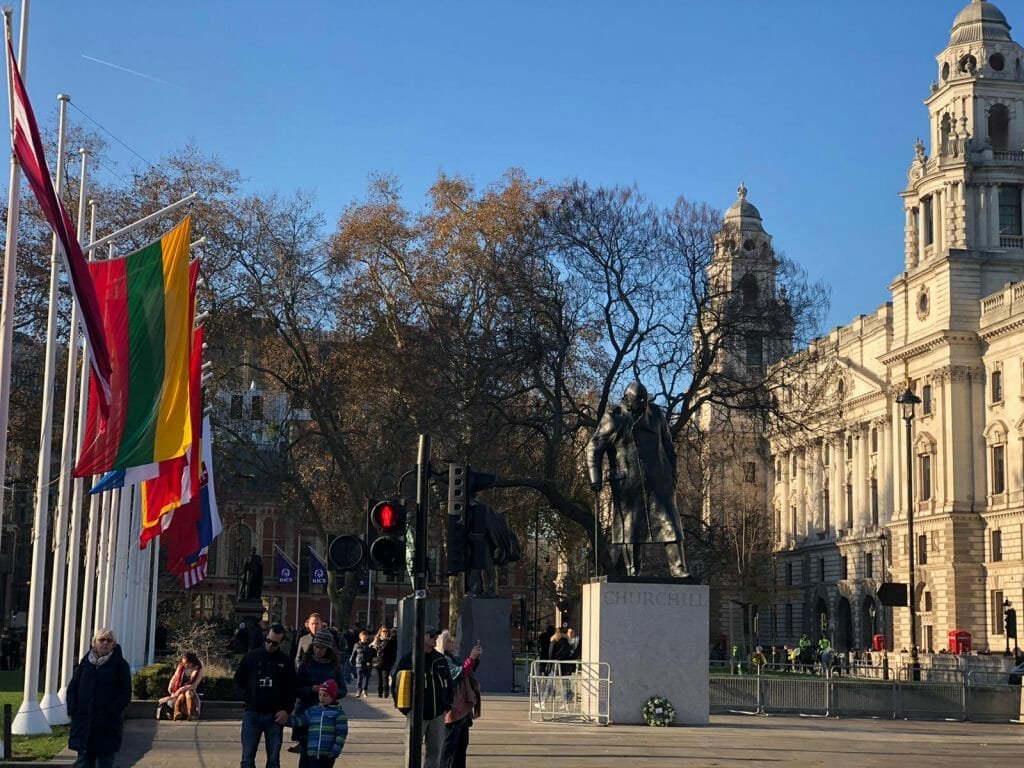 Getting around in London: Cycling
While it is possible to cycle in London and you can rent a bicycle called a "Boris bike" or "Santander bike" from various stands around the city, I wouldn't recommend any cycling to visitors unless it's simply through Hyde Park.
London traffic is just too insane, and especially if you're coming from a country where you drive on the right and not the left like in England, it's a recipe for disaster.
Driving
If you're just visiting London, please for the love of all that is good in the world, do not rent a car.
Tons of people in London never ever learn how to drive because it's not needed.
Save yourself.
Do not drive in London.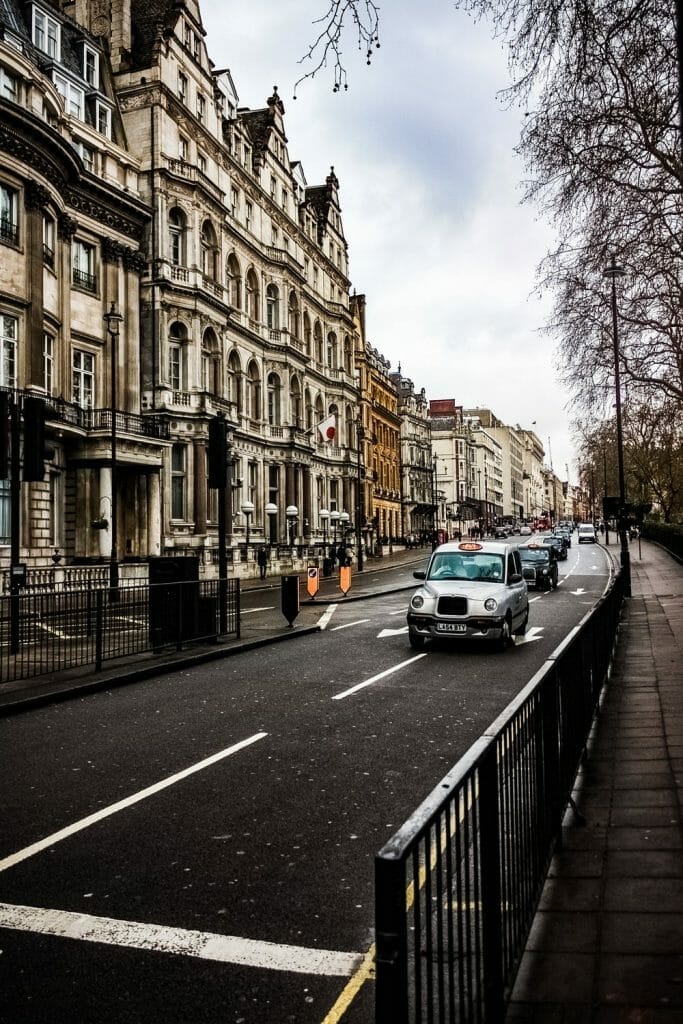 Want more London travel guides? Check these out!
UK Travel Planning Guide: the FAQs
🏥 Should I buy UK travel insurance?
Absolutely yes. Basic coverage is not expensive, and as a visitor you are NOT covered under the NHS. Compare policies and prices with Travel Insurance Master here, a big name in the travel insurance business, and cross that off your list.
🔌 Do I need travel adapters for the UK?
Yes, you do, otherwise you won't be able to plug in your electronics/phone/lifelines. I recommend this one, which is all-in-one so you can use it in other countries.
🚗 What do I need to drive in the UK?
The first thing you need to check out if you're planning on renting a car in the UK is this guide to driving in the UK for visitors – the roads, signs, and driving experience will likely not be what you're used to and it's essential to prepare yourself to stay safe and aware.
🛌 What's the best way to book hotels in the UK?
For UK hotels, Booking is the best site as it offers free cancellation on many properties. If you want an apartment, I always recommend VRBO over AirBnb.
📳 Will my phone work in the UK?
Yes – if you set it up right. Check out my guide on making your foreign phone work in the UK to ensure that you get the type of service you need.
🚿 Can I drink the water in the UK?
Yes, UK water is great and perfectly safe. But drink out of taps in any kitchen or use water fountains. Double check before drinking out of the taps in hotel bathrooms, though, as they may be on a different system.