Hi, I'm Kalyn and I'm so happy you've wandered to my partnership page! If you're not a brand or a company, you can still get in touch with me at kalyn@girlgonelondon.com (and skip the rest of this page because you don't need it – there, I saved you like 5 minutes!)
Who is Girl Gone London?
Girl Gone London is a travel and lifestyle blog that has an emphasis on travel in London and the UK, as well as expat life. Here's the back of my head while looking at the view in Cornwall because a) it's beautiful, and b) every travel blogger needs a 'back of the head' shot. It's in the rules…somewhere.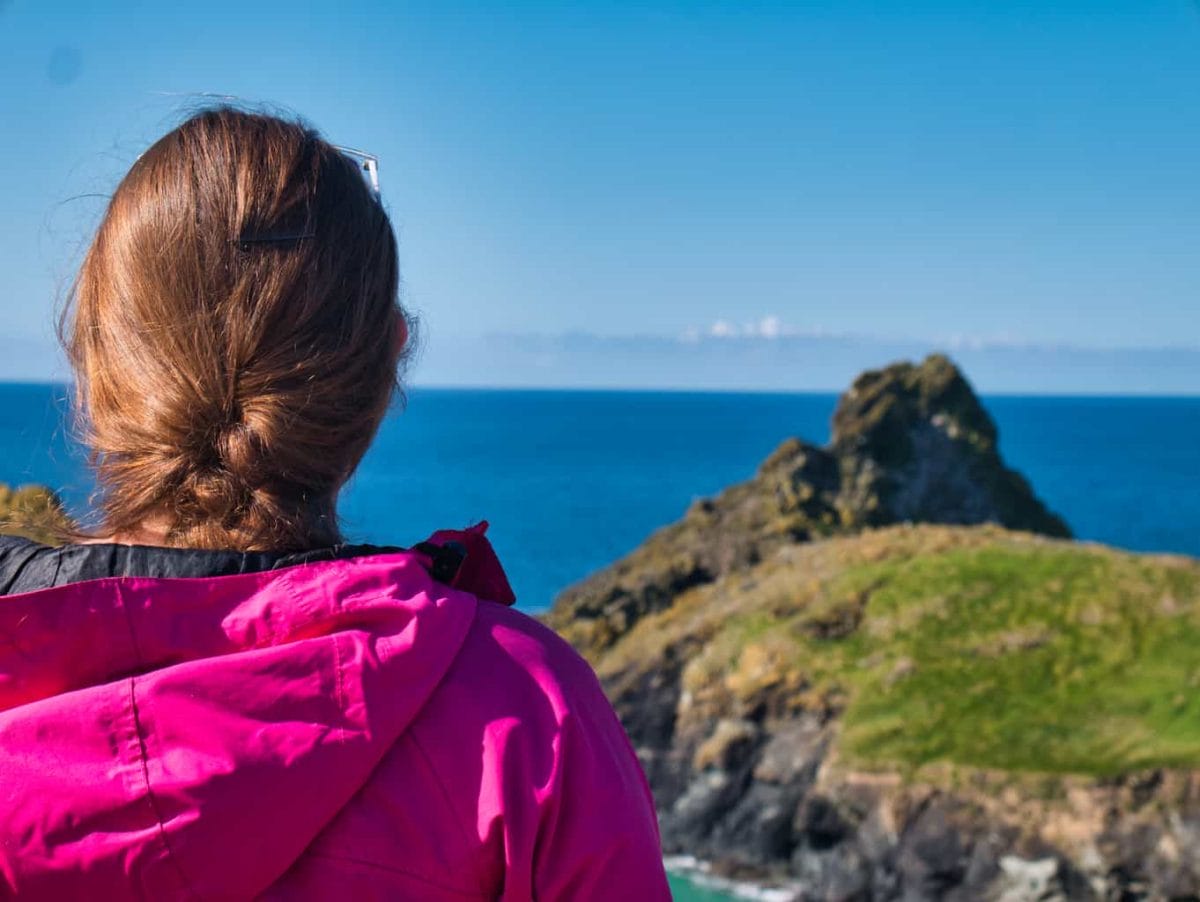 It began in 2015 as a hobby, a place where I could document my memories and keep my loved ones updated with how life was when we were separated. Now, it reaches over 60,000 people per month who are interested in making the most out of their travels.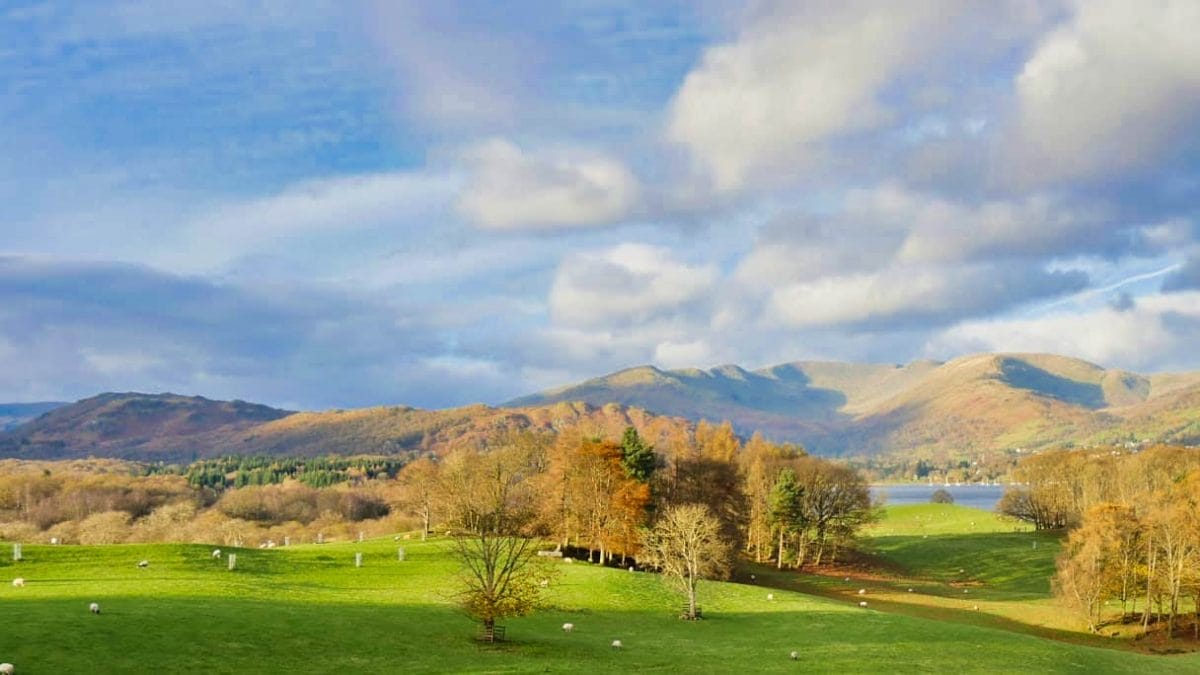 As an expat myself, I have first-hand knowledge of how to live and travel abroad and the culture shock that comes along with it. So with that in mind, my main priority is to give my readers real advice on what it takes to travel and the amazing possibilities that can unfold when you take that leap. Part of that leap for me has come at the price of being away from my first love, Disney World, but sometimes you have to make sacrifices.
Girl Gone London is not quite a one woman show, as there are frequent cameos from my husband, Guy, who helps me run the site and is the photographer and videographer. He's awesome, and also he was an extra in some of the Harry Potter films so practically celebrity status. As such, my travel tips and experiences often come from couple or group experiences in mind (this is the church we got married in – it's older than America, so, you know – casual.)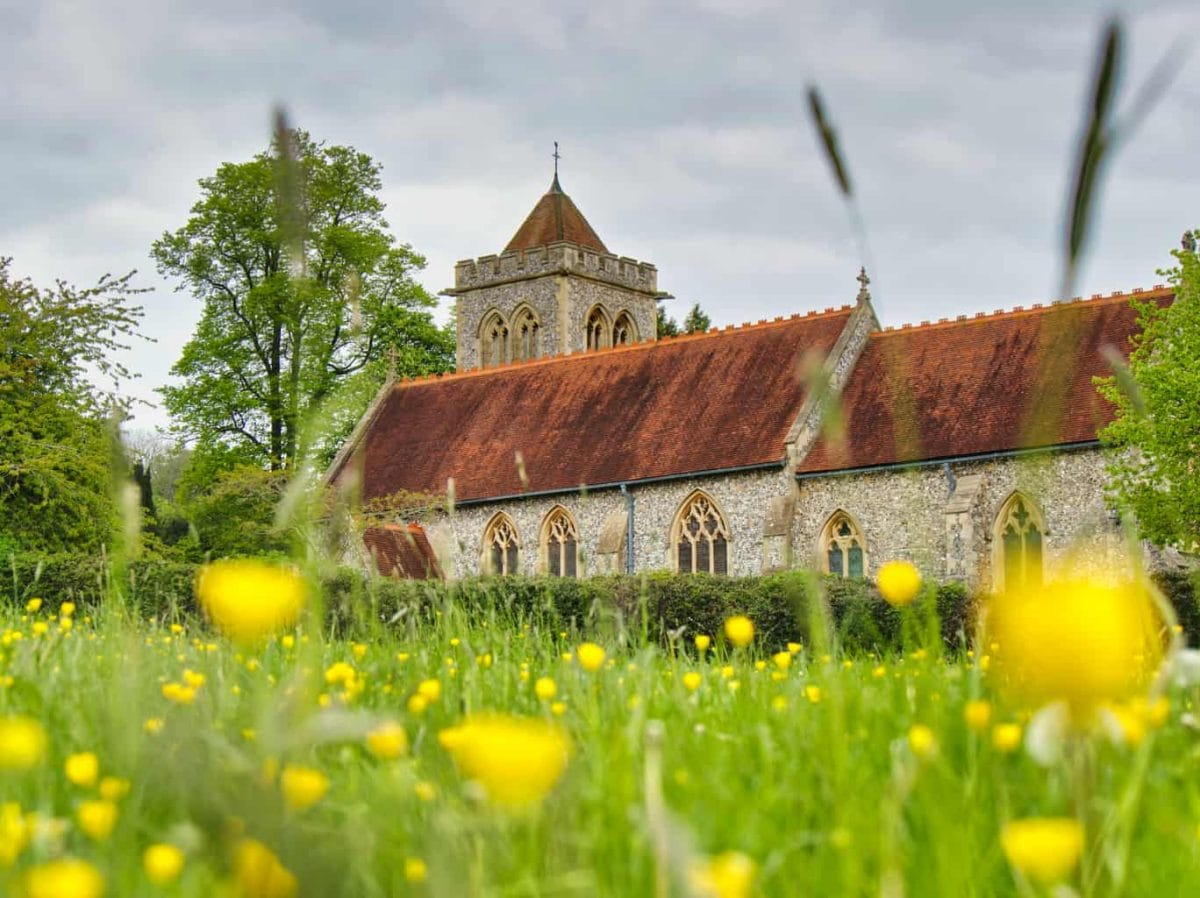 Also, every post is written by yours truly and you can bet that these are all truly honest opinions. Did I mention I have a post titled I Hate Paris? It's not clickbait, just one of my many honest reviews that I aim to share with my viewers, complete with tips that might make their stay more enjoyable.
Interested in Working Together?
I'm open to brand partnerships and sponsorship, as well as experiences or products in exchange for a review. Most recently, I've worked with Travelex, Panasonic, the Churchill War Rooms, the London Transport Museum, and various PR agencies for a number of different clients including hotel chains like Carey's Manor in the New Forest and tourism sites like Secret Vienna.
Not only do I want the best for my blog and my own brand (which includes bringing my readers relevant ideas and opportunities), but I also have a Master's in Public Relations. I understand both sides of the blogger-PR/client relationship and the importance of delivering strong and thorough content or appropriately placed ads and product reviews.
With everything from Copenhagen to Cheesecake Factory, one could say I've developed an eclectic blog. But at its heart, Girl Gone London is still a place for me to share my honest advice, and connect with those who want to know more about what its really like being a displaced American.
Please get in touch at kalyn@girlgonelondon.com to speak further about collaborating and prices.
What's Girl Gone London's Reach?
On average, Girl Gone London draws in…
Monthly Page Views: 62,000
Monthly Sessions: 52,000
Monthly New Users: 46,300
Social followers 10,000
Dedicated Facebook group + e-mail list for UK travel: 700+ members
Who is Girl Gone London's Audience?
Our core reader is an American woman in her late 20s or 30s, traveling with friends or a significant other. She doesn't have a ton of international travel experience, and intensely researches where to stay, what to do, and how to get to various places on her journey. While she may be on a budget in her daily life, she has enough disposable income to splurge on her travels and isn't too concerned about the price tag if the experience is a "must-do."
More information on our readers…
70% female and 30% male
40% are between the ages of 25 and 34, with 25% between 35 and 44
53% are based in the USA, while 33% are based in the UK (but of those, many are Americans living abroad)
They prefer to spend a small part of their trip seeking out the stereotypical tourist attractions, and the majority of it seeking out "local" places
They will go on multiple trips within their original vacation – whether that means country/city hopping or taking day trips, they are trying to soak in as much as possible
Safety and security is an important concern for them, meaning they prefer to steer clear of adventure sports and hostels. Instead, they prefer things like skip-the-line attraction tickets, guided tours, mid-budget to luxury hotels, and private airport transfers. They will travel to more distant or remote locations after confirming that it is safe and mapping out their route.