First of all, Publix lovers, I just want to say that I see you. I hear you.
I grew up in Florida (shout out to this article on all the ways you know you grew up in Florida) and Publix is basically the only grocery store I grew up with.
Hey, sidenote! If you're traveling to the UK, whether for a short period of time or as an expat, why don't you join my Facebook group where you can ask questions, get advice or just look at pretty pictures of this part of the world! Just click here to request to join and I'll add you!
There were a couple of others (Albertsons, mainly) but Publix is where it's AT.
You're probably trying to figure out if there is a Publix in the UK or if there is a Publix in London because you're a Floridian or southeastern-er (is that a word?) who is traveling to the UK and just wants to find out where to get your chicken nuggets and Publix subs, or you're a Brit who has traveled to the Southeast and is now trying to desparately claw your way back into its arms.
Right, so.
"Is there a Publix in the UK or England or London?"
Sadly there is no Publix in the UK or England, but Publix does have a British section of food and also there are other grocery stores in the UK to tide you over if that helps some.
I mean, it doesn't, because Publix is the best, but there is also no Target in London or Walmart in the UK so we're doing our best here.
I also want to give you some resources if you happen to fall in the former group (Americans coming to the UK), as there is more to me than just teaching you alternatives to Publix in the UK and the history of Publix (found below – I won't leave you hanging).
Firstly, you need the best book on England ever written – the book is called "Watching the English" and you should click here and check it out.
It takes everything you think you know about the UK and either explains it or shows you what you're really getting yourself into (major small talk and frequent tea breaks, woo!)
If you're visiting the beautiful city of London (my favorite, hence the blog name), you should definitely check out my articles on how to survive the London Underground without ripping someone's head off as they tut as you from down the escalator.
You should also considering reading up on culture shock, and whether or not you should really rent a car and drive in the UK (answer: absolutely not).
You can find those resources below, so do take the time to check them out if you're headed this way. The UK and America may seem similar, but if you've never been to the UK it's worth reading up on what's in store for you.
Okays, so Publix in the UK.
Americans LOVE Publix. It's a fact. It's been rated as one of the move loved grocery stores in the whole of the country, and there are Facbook groups, t-shirts, and fan clubs celebrating that fact.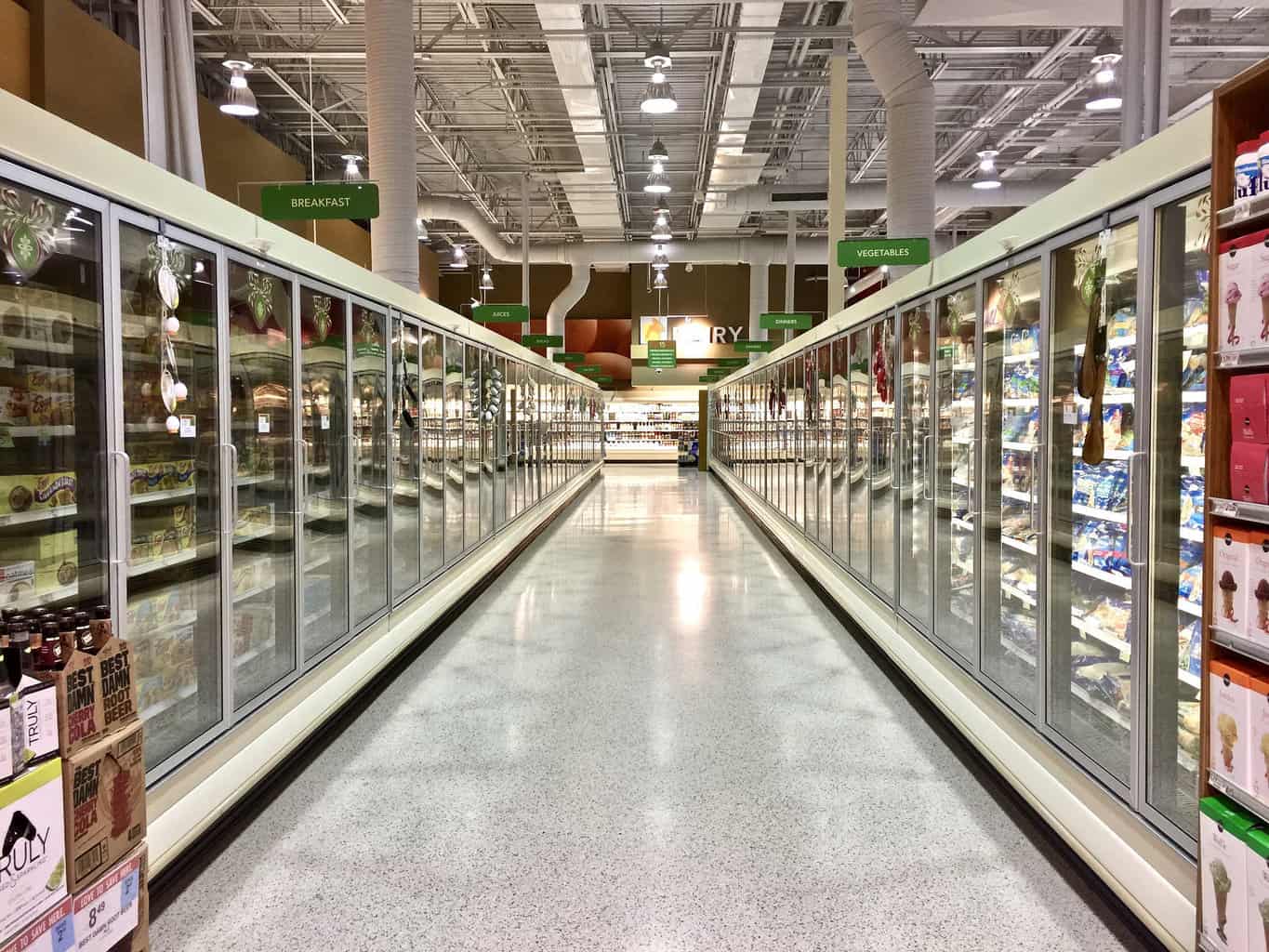 People love how clean it is, they love the softness of the chocolate chip cookies (oh wait, that's me), they love how well laid out it is, and they just love everything about it.
It is very distressing, then, that you can't find Publix in the UK. Publix has over 700 stores in Florida, with more in Georgia, Alabama, South Carolina, and a couple of other states.
It's fitting that it has most of its stores in Florida as the first one opened in Florida in 1930, but regardless of how well-loved it is in the Sunshine State, it shows no signs of expanding internationally and that includes to the UK.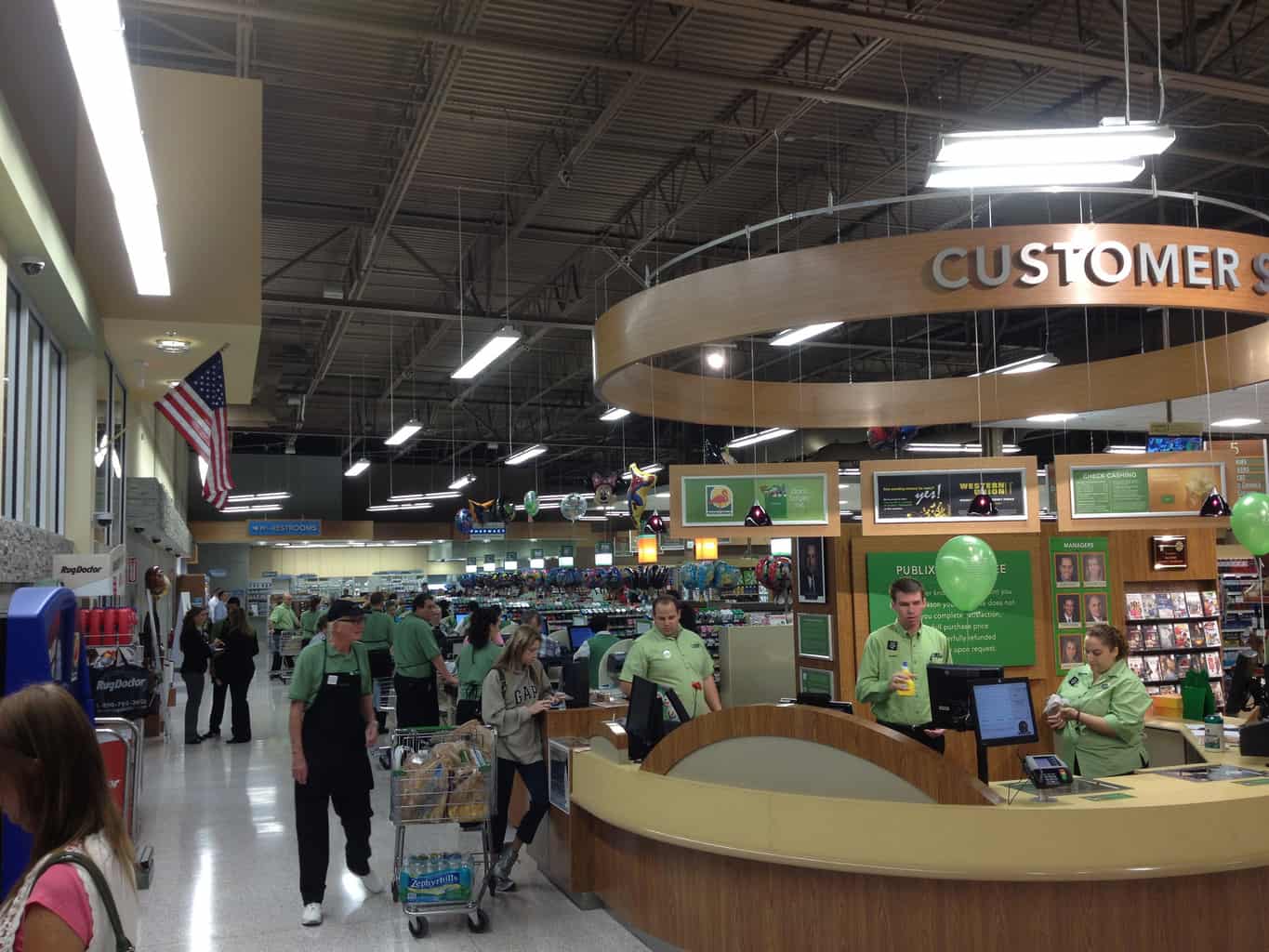 If you are in the States and can find a Publix and want British food, you can shop their British food section which has things like Heinz Baked Beans and English tea, but if you're on this side of the pond and desparate for some American Publix goodness, there is none to be found.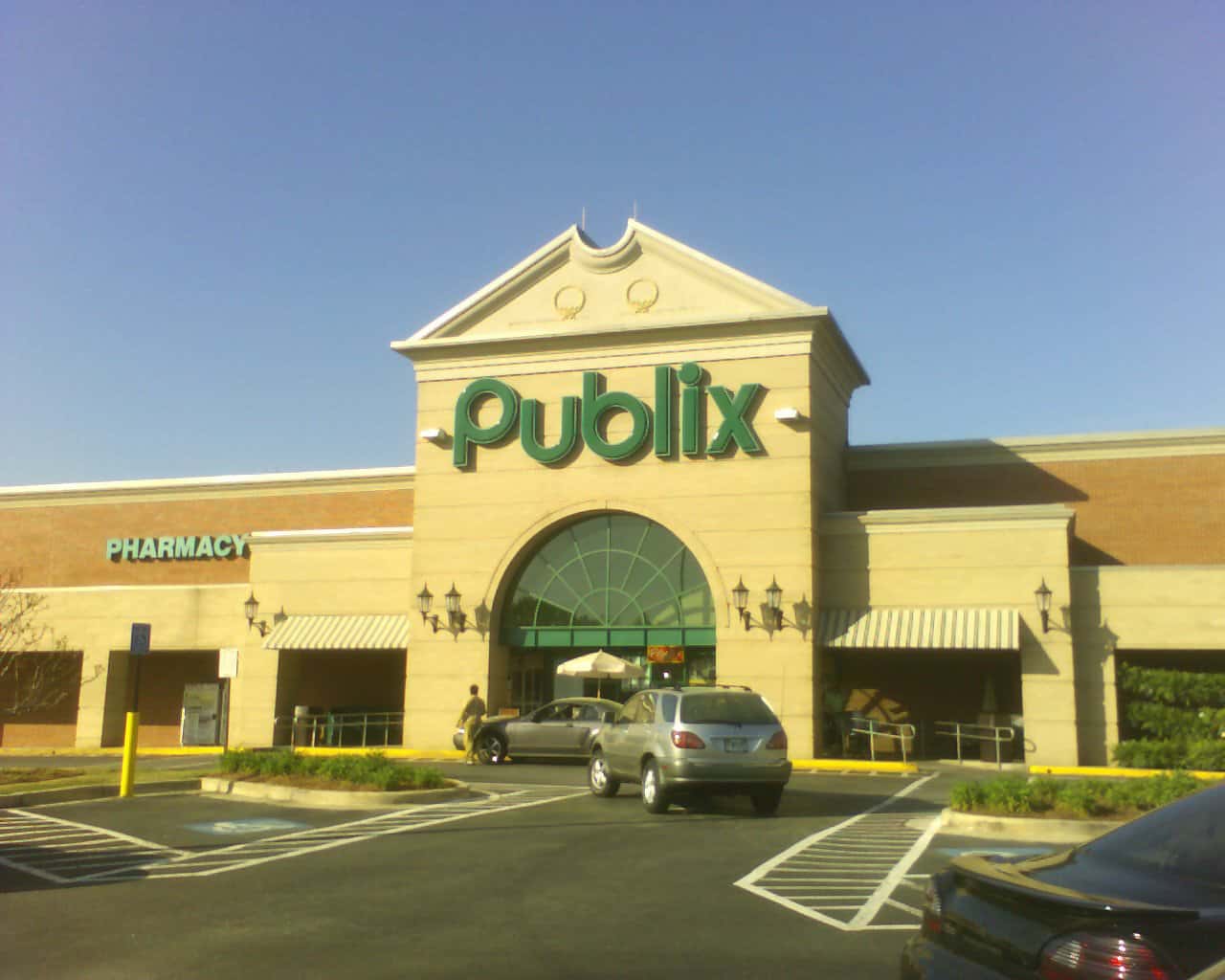 However, there are some great American food stores in London should you just be looking for American brands and don't care where you get it from. There are also some other alternatives to Publix in the UK, which I've listed below.
Alternatives to Publix in the UK and England
So where can you find the closest thing to Publix in the UK and England?
Tesco
I've tried to pull together some grocery stores in the UK (called supermarkets here) that are sort of on the same 'level' as Publix, not necessarily meaning that they're as clean or bright or beautiful, but they are mid-price range and a lot of people use them as their local grocery store.
I've included Tesco because while it is a bit lower price range than I would consider Publix to be (and has a far worse reputation), they do have a great American food section in their bigger stores that is well worth checking out.
Sainsbury's
I would classify Sainsbury's as the closest you can get to a Publix in the UK. It has iconic colors, similar to Publix's green.
It's mid-tier in price, not involved in scandal too often, and I always find the stores clean and the options good. They are a big higher price than Tesco, and considered a bit classier in the UK market.
Sure, at the end of the day it's pretty much just a regular grocery store, but I'm pulling at straws here.
Morrison's
Another grocery store in the UK that is comparable to a Publix is Morrison's.
Morrison's are all over the country, particularly in more suburban areas as they are large stores and don't have the same kind of "Express" options as Tesco and Sainbury's.
Again, if you live near it then you'll probably go there and not feel embarassed about it, so it's not a downmarket grocery store and it's not fancy like a Whole Foods. It's just Morrison's, and it likes it that way.
Coming to London Soon?
Hey! Since you're here I'm assuming you're intent on visiting this amazing city soon! Getting the lowdown on the hottest spots in town can be time consuming so I took the liberty of picking out some great ones below. Hope you enjoy!
Open Top Bus London Tour: Double Decker buses are not only a way of transportation in London, but a definitive pastime of the city dwellers. This tour lets you see London by night and experience a true right of passage that every Londoner must complete. A two for one YAY!
Kew Gardens: If you want to explore some of the calmer areas of the city, I highly recommend exploring the botanicals at Kew Gardens. London's largest World Heritage site boasts acres of gardens in a royal glass palace because, yes, everything here gets the royal treatment.
Afternoon Tea Cruise on River Thames: Oh so you've come to London looking for tea? Lucky for you theres literally MILLIONS of options to choose from… it can actually get overwhelming. So I made it easy for you and found one of the best teas in town, complete with the best setting as well!