This post contains affiliate links for which I may make a small commission to help keep the site running. You will not be charged extra for these items had you not clicked the links. Thank you for your help to keep the site running!
If you're looking for family-friendly dining, Applebee's is probably one of the first thing that springs to mind.
If you're wondering, "Is there an Applebee's in the UK or London?", chances are you're looking for somewhere to eat that has lots of options, a family-friendly atmosphere and possibly some nachos.
While I haven't been to Applebee's an insane number of times, it is a staple of American suburban life and I know of it well.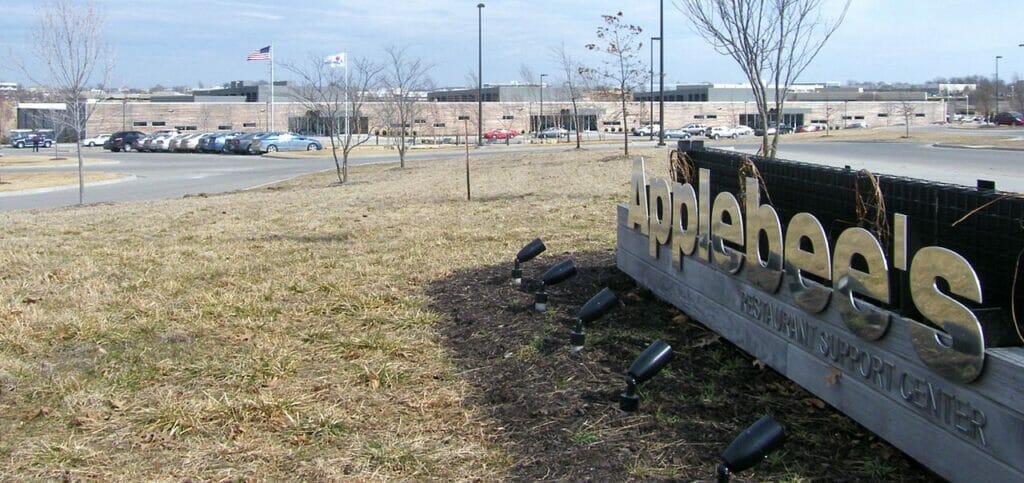 GET A

FREE

LONDON INTRO GUIDE and ACCESS TO MY FB GROUP
Start your planning with this "Intro to London" guide and access to my London planning Facebook group!
Hey! Want more honest UK tips and planning advice? Click here to join my London and UK Travel Tips Facebook group, where I can answer more of your questions!
So, here we go, the answer to the question of…
"Is there an Applebee's in the UK or England or London?"
is no.
There is no Applebee's in the UK or London, but there are alternatives to Applebees in the UK (including an American brand) that I'll get into later.
Before we're too busy talking about Applebees in the UK, I wanted to get into some of the articles and resources I've put together to help you navigate life in London, both as a visitor and as an expat in the UK.
Firstly, no matter your reason for being here, you need the best book on living in the UK for Americans ever written – the book is called "Girl Gone London: An American's Guide to Surviving Life in the UK" and you should click here and check it out.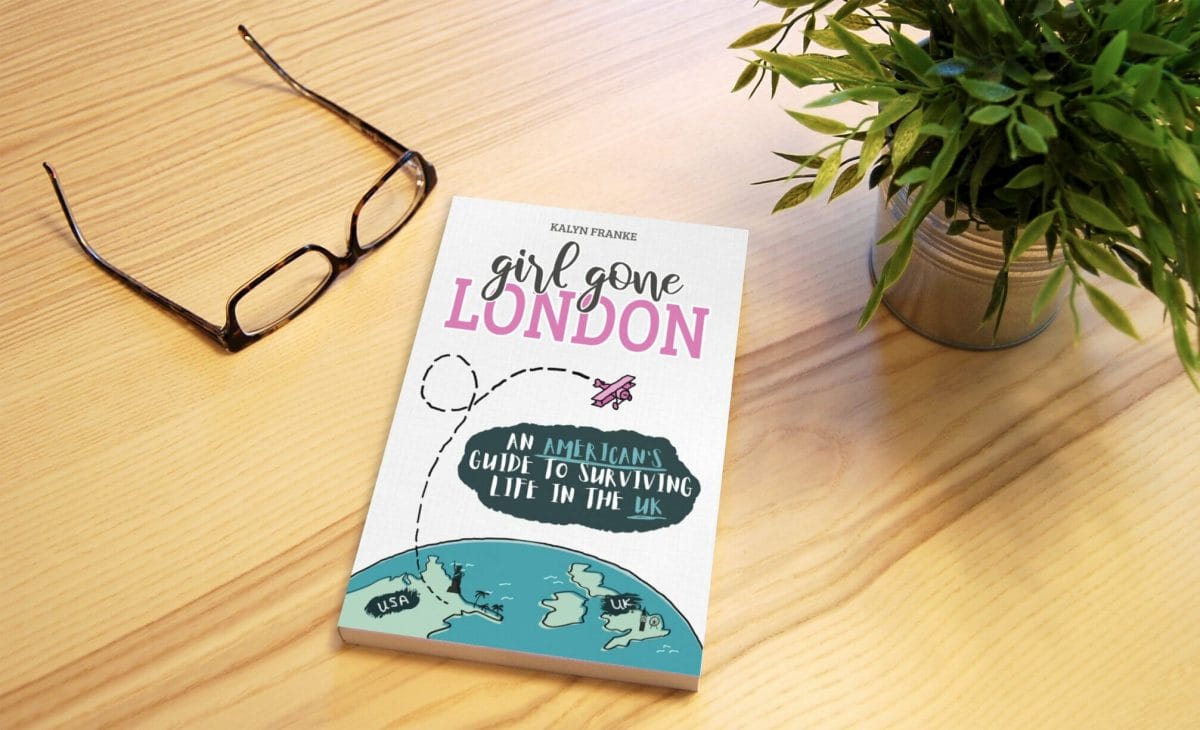 I also may have written it, so I'm biased.
But truly, if you're coming to the UK as an expat, a study abroad student, or even a visitor, my guide to life in the UK contains both personal anecdotes and maybe too-honest experiences, as well as resources and advice on topics ranging from homesickness in the UK (or how not to rage book a flight to America like I did), driving in the UK, being a student in the UK, and more practical advice about bank accounts, buying houses, and more.
It's truly a one stop shop for all of the weirdness and wonderfulness (is that a word?) that comes along with life in the UK, and also there is plenty of opportunity to laugh at me as I share all of my expat fails so there's that.
I also want to share some articles I've created surrounding other topics in the UK and in London.
If you're a short term visitor, you'll love the post on the best tours in London.
From Harry Potter to the Churchill War Rooms, I share the most quality London tours so you won't waste your time with a boring guide and bus that takes you nowhere.
I've also included information about how to get around in London, including information on how to take the tube, how to use Oyster Cards, and what you need to travel on a bus.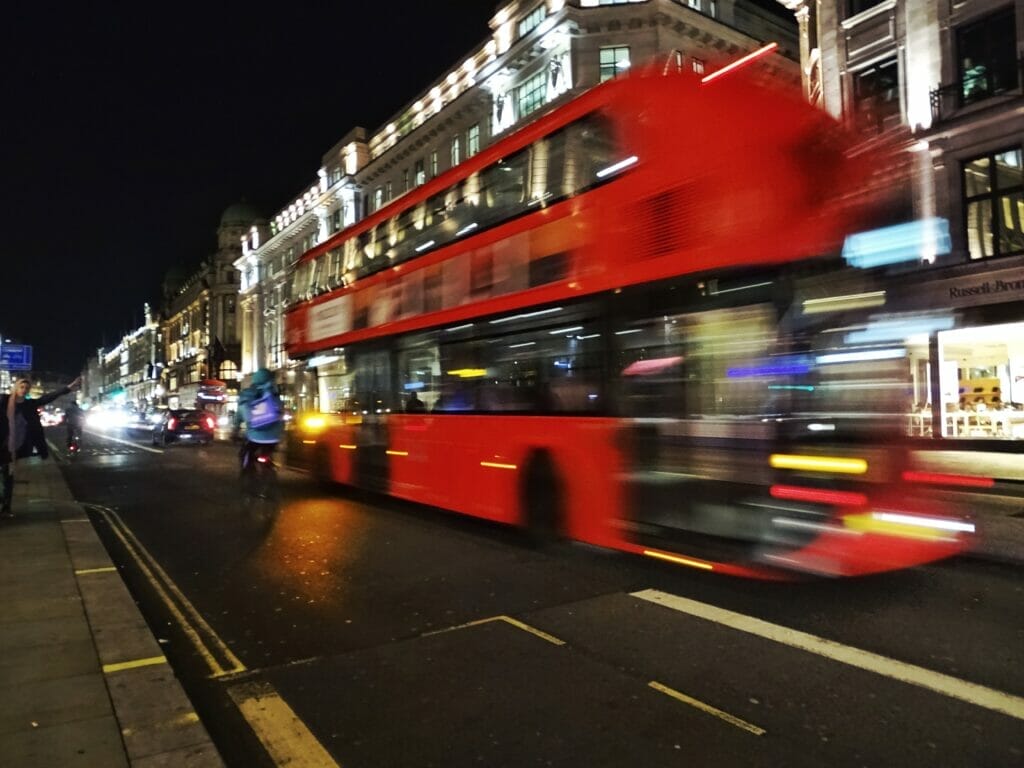 If you're an expat in the UK, I've got some extra tips for you, including how to make friends as an expat (it can be tricky, but it can be done!) and also figuring out how to move from the US to the UK long term.
I came over as an American student, and then transitioned into an internship visa and then a partner visa, so I'm sharing my story with you and giving you all of the different options for making the move.
Right, now that you're sorted with those resources, let's jump into Applebee's in the UK.
History of Applebee's in the UK
Applebee's was founded in 1980 in Georgia, and today it has over 1,000 locations throughout the US as well as internationally.
The full name of Applebee's is Applebee's Neighborhood Bar and Grill, which signifies the idea that the restaurant is to be "claimed" by the locals and feel like the neighborhood spot to hang out and enjoy family and friends.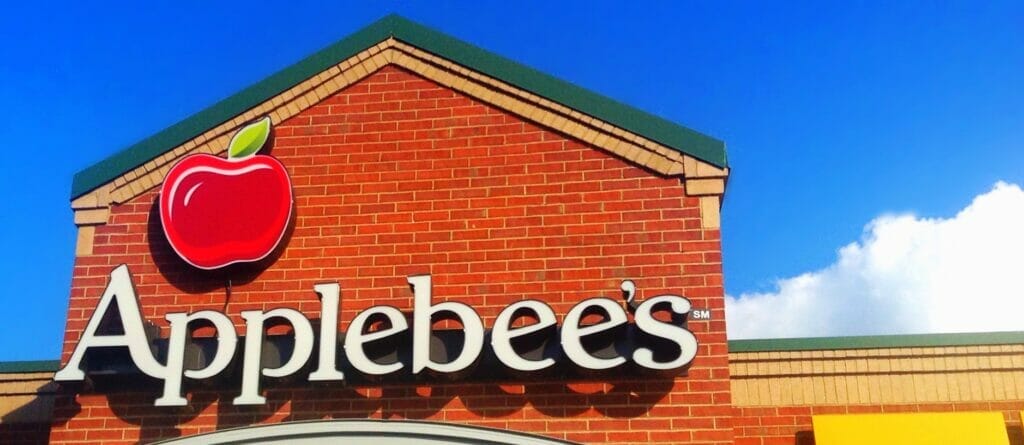 There are also Applebee's with Carside To Go so you can get takeout from your car.
Despite it being a popular restaurant, in 2017 over 100 Applebees were set to close across the US.
There is still a large presence, however, and Applebees are in other places like Saudi Arabia and Puerto Rico.
Applebee's are not in the UK, however, no matter how hard you look.
There are restaurants in the UK CALLED Applebee's, but none that ARE Applebee's.
Equivalent to Applebees in the UK
So you can't get Applebee's in the UK.
What's an Applebees lover to do?
Check out these alternatives to Applebees in the UK to get your American food fix.
TGI Friday's
You'll be really pleased to know that TGI Friday's are in the UK.
Of course the menu is slightly different (though not by too much) and you may see different specials or drinks here than in the US just based on consumer taste, but they are here!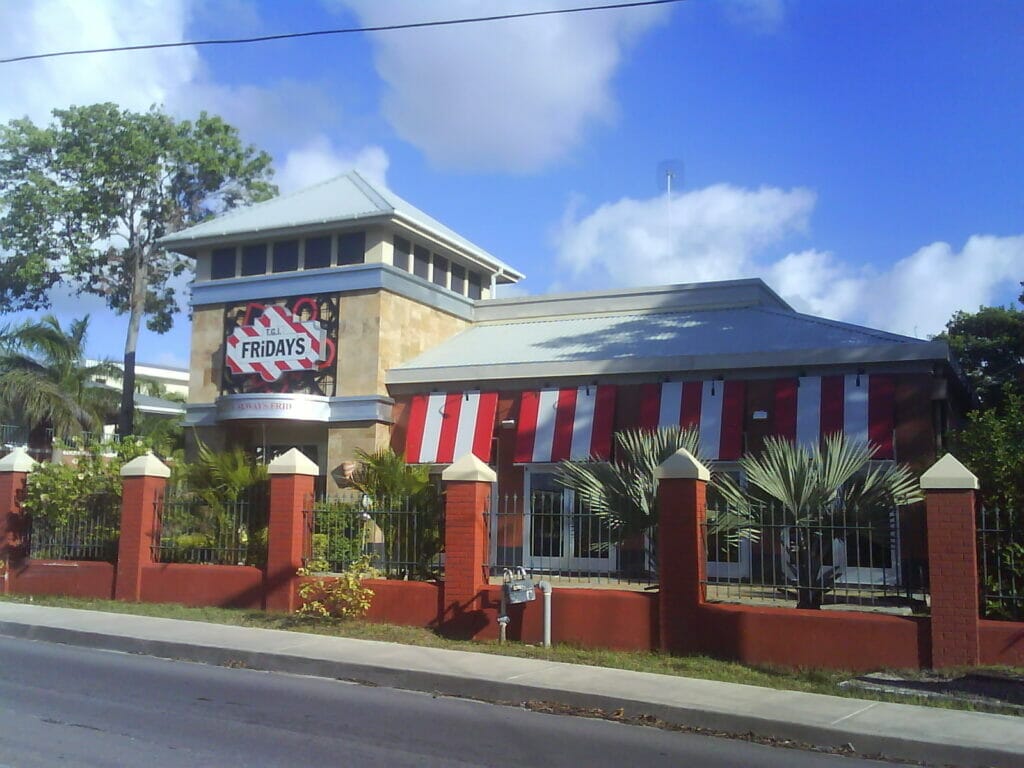 There are over 40 restaurants, both in towns and cities, and I've gone a couple of times when I really wanted microwave potato skins or macaroni and cheese.
Harvester
The UK's closest equivalent to Applebees that isn't an American food chain is known as Harvester.
This family chain restaurant isn't known for its amazing food, but it is typically bright and colorful and the menu has tons of options.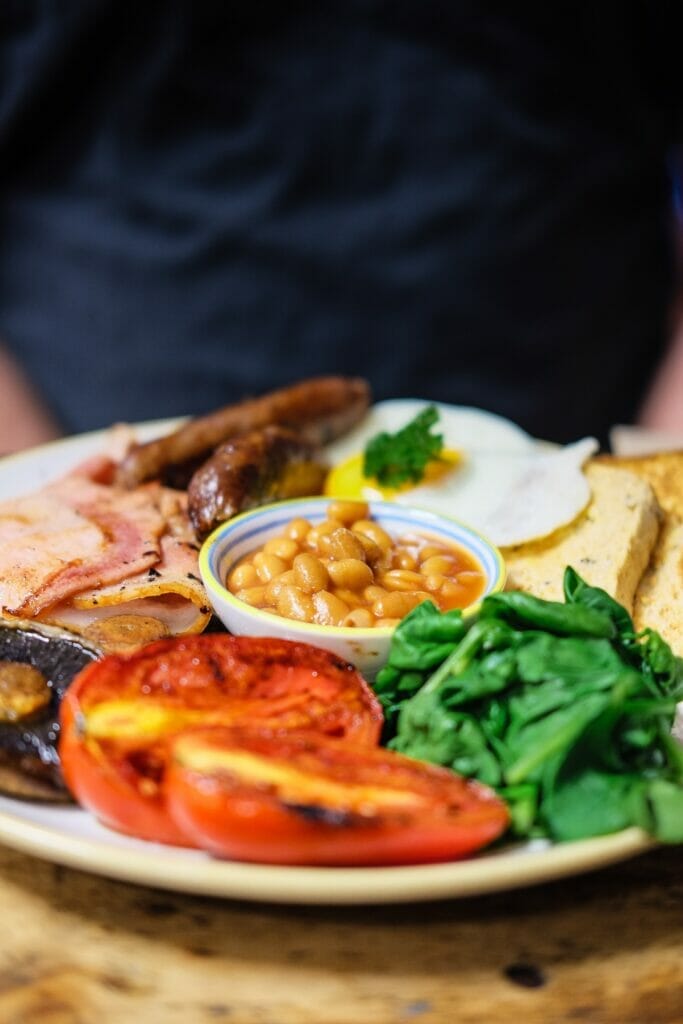 It is not a pub layout, like many British places to eat, but rather a slick and shiny restaurant.
You can get everything from an unlimited breakfast buffet to hamburgers and fish and chips in the evening.
Read more in my full guide comparing UK and US stores and restaurants.
Want to know more about US stores in the UK? Check this list out!