This post contains affiliate links for which I may make a small commission to help keep the site running. You will not be charged extra for these items had you not clicked the links. Thank you for your help to keep the site running!
Chipotle, a Mexican fast food place that's way fancier than Taco Bell and has burrito bowls for days, is a great American pasttime.
But if you're visiting London, you might be wondering the important questions.."is there a Chipotle in London, England?" (as opposed to London, Ohio, you know).
Maybe you're traveling throughout England or the UK and you're also wondering if there is a Chipotle in the UK or England.
Well don't you worry, Mexican food lovers!
I have answers.
Some good. Some bad.
But answers.
GET A

FREE

LONDON INTRO GUIDE and ACCESS TO MY FB GROUP
Start your planning with this "Intro to London" guide and access to my London planning Facebook group!
So…
And the answer is – yes! More information on where to find them and what to expect down below.
HOWEVER.
At the moment, Chipotle only operates out of London and not the rest of England or the UK, so if you don't have a visit to the capital city on your list yet and you want to try UK Chipotle, add it!
Before we get carried away being excited about guacamole and shredded cheese, I want to take a minute to also provide you with some helpful resources (some lighthearted, some serious) for anyone who is planning to visit London or move here more permanently.
Firstly, no matter your reason for being here, you need the best book on living in the UK for Americans ever written – the book is called "Girl Gone London: An American's Guide to Surviving Life in the UK" and you should click here and check it out.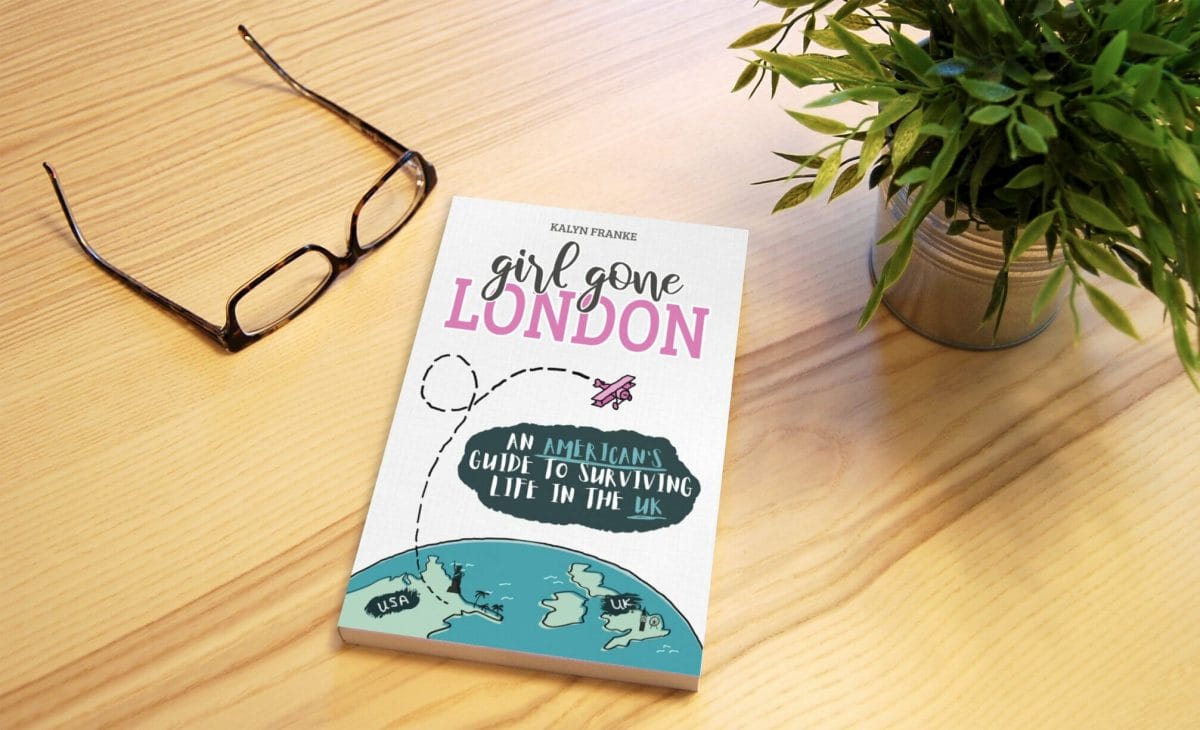 I also may have written it, so I'm biased.
But truly, if you're coming to the UK as an expat, a study abroad student, or even a visitor, my guide to life in the UK contains both personal anecdotes and maybe too-honest experiences, as well as resources and advice on topics ranging from homesickness in the UK (or how not to rage book a flight to America like I did), driving in the UK, being a student in the UK, and more practical advice about bank accounts, buying houses, and more.
It's truly a one stop shop for all of the weirdness and wonderfulness (is that a word?) that comes along with life in the UK, and also there is plenty of opportunity to laugh at me as I share all of my expat fails so there's that.
London is a beautiful place to visit and to live, but there are some challenges that come along with being an American here, mostly down to understanding the culture, the differences in language usage, and the weather if you're from a particularly sunny state.
That being said, London has given me more opportunities than any city I've ever lived in, and I know you'll love it too.
Now onto the fiesta.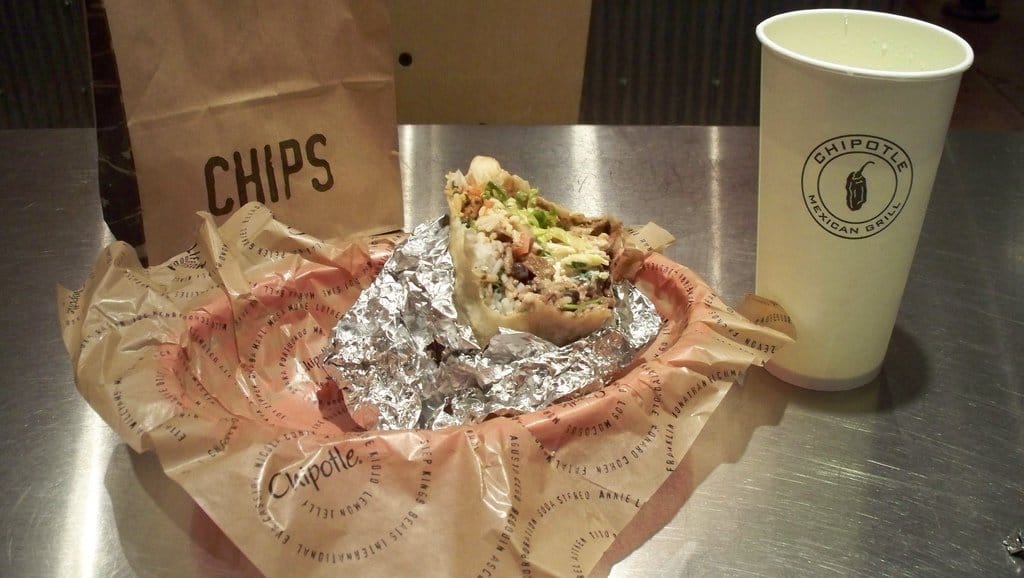 History of Mexican Food in London
Even when I first moved to London in 2012, good Mexican food in London was still hard to come by.
I'm sorry, but it's the truth.
Mexican isn't a popular cuisine here, and it's kind of like having fish and chips in America – a poor imitation.
In the years prior to 2012, Mexican food was even less of a "thing."
There were a few Mexican restaurants here and there, but largely nothing that was going to revolutionize Londoner's feelings towards the guac.
In fact, my husband grew up in England and I have still had to put him through a crash course on Mexican food because he genuinely doesn't know the difference between a burrito and an enchilada, a taco and a fajita.
He did take me to a place called "Chimichangas" for my birthday one year because I was BEGGING HIM to help me fulfill my Mexican food craving, but it was…not good.
History of Chipotle in London
I am in no way saying that Chipotle is fantastic Mexican food, but I am saying that it fills a gap that many American expats have deep in their hearts, and for that, it's enough.
Chipotle hit the London scene in 2010, with initial disappointing results based on a British public that just wasn't ready for it.
While Americans had a high brand awareness, the Brits didn't, and more than that, they didn't care.
Over the next 3 years, more were built (still in London), and then there was a slow growth of the brand in the UK while Brits caught up to the whole taco in a bowl thing.
The most recent Chipotle was built in London in 2015, bringing the total number of stores to 7.
Today, Chipotle is very popular with American expats and a new generation of Brits, and the stores are always decently full when I stop by (especially on free burrito day – OH MY GOD the crowds!)
Where to Find Chipotle in London
The 7 locations of Chipotle in London (and all of the UK) are:
1. St. Martin's Lane
This location, not too far from the National Gallery, is a great choice if you want to combine your Mexican fiesta with a day of sightseeing at the museums
2. Charing Cross Road
Charing Cross is one of the main thoroughfares in London that you always find yourself on at some point it seems, no matter where you're trying to go.
Check out this location if you want to head to Oxford Street for some shopping.
3. Wardour Street
In the heart of Soho, this Chipotle is way hipper than the rest of the Chipotle's, so put this one at the top of your list if you enjoy the hipster lifestyle and/or are a struggling actor or famous film director working in one of the studios around this area.
4. Baker Street
I'm partial to the Baker Street Chipotle as I spend a lot of time in this area, but benefits for you might be that it's near Regent's Park and the Sherlock Holmes museum.
5. London Wall
Catering to the people in suits who tend to work in this district, this Chipotle is walking distance to St. Paul's Cathedral, the Museum of London, and everybody's favorite weirdly shaped building, the Gherkin.
6. Upper Street
Head to residential North London for this Chipotle near Angel.
There's not much in the way of tourist attractions around this one, but I think that's part of the appeal.
Differences Between UK and US Chipotle
I'm sorry to say this about the UK Chipotle, but the main two differences I've found between UK and US Chipotle is that the UK Chipotles have smaller portions (SERIOUSLY, THROW IT ALL IN THERE, COME ON!) and also they're more expensive than their US counterparts.
Then again, that kind of describes the UK in general, so I won't hold it against the burrito bowls.
Read more in my full guide comparing UK and US stores and restaurants.
Coming to London Soon?
Hey!
Since you're here I'm assuming you're intent on visiting this amazing city soon!
Getting the lowdown on the hottest spots in town can be time consuming so I took the liberty of picking out some great ones below.
Hope you enjoy!
Open Top Bus London Tour: Double Decker buses are not only a way of transportation in London, but a definitive pastime of the city dwellers.
This tour lets you see London by night and experience a true right of passage that every Londoner must complete.
A two for one YAY!
Kew Gardens: If you want to explore some of the calmer areas of the city, I highly recommend exploring the botanicals at Kew Gardens.
London's largest World Heritage site boasts acres of gardens in a royal glass palace because, yes, everything here gets the royal treatment.
Afternoon Tea Cruise on River Thames: Oh so you've come to London looking for tea?
Lucky for you theres literally MILLIONS of options to choose from… it can actually get overwhelming.
So I made it easy for you and found one of the best teas in town, complete with the best setting as well!
Want to know more about US stores in the UK? Check this list out!