Hi, Walmart loving friends! Most likely, you're here because you looked up, "Is there a Walmart in London" or "Is there a Walmart in the UK" (London is basically what every American thinks of when they think of the UK, let's face it.)
And I totally get it. Walmart is a staple of American society and an essential part of what it means to live in the U S of A.  So…
"Is there a Walmart in the UK?"
And the answer is, yes – but it's called ASDA! 
I'll explain more in a minute, but if you're coming to the UK (whether as a visitor or to stay), you'll want to check out these related posts:
Anyway, if you're used to heading to Walmart for your groceries, clothing, cleaning items, toys, and basically anything else you need, you won't be able to actually step foot in a store just called "Walmart" in London or in the UK. There's no Target in England either, I'm afraid!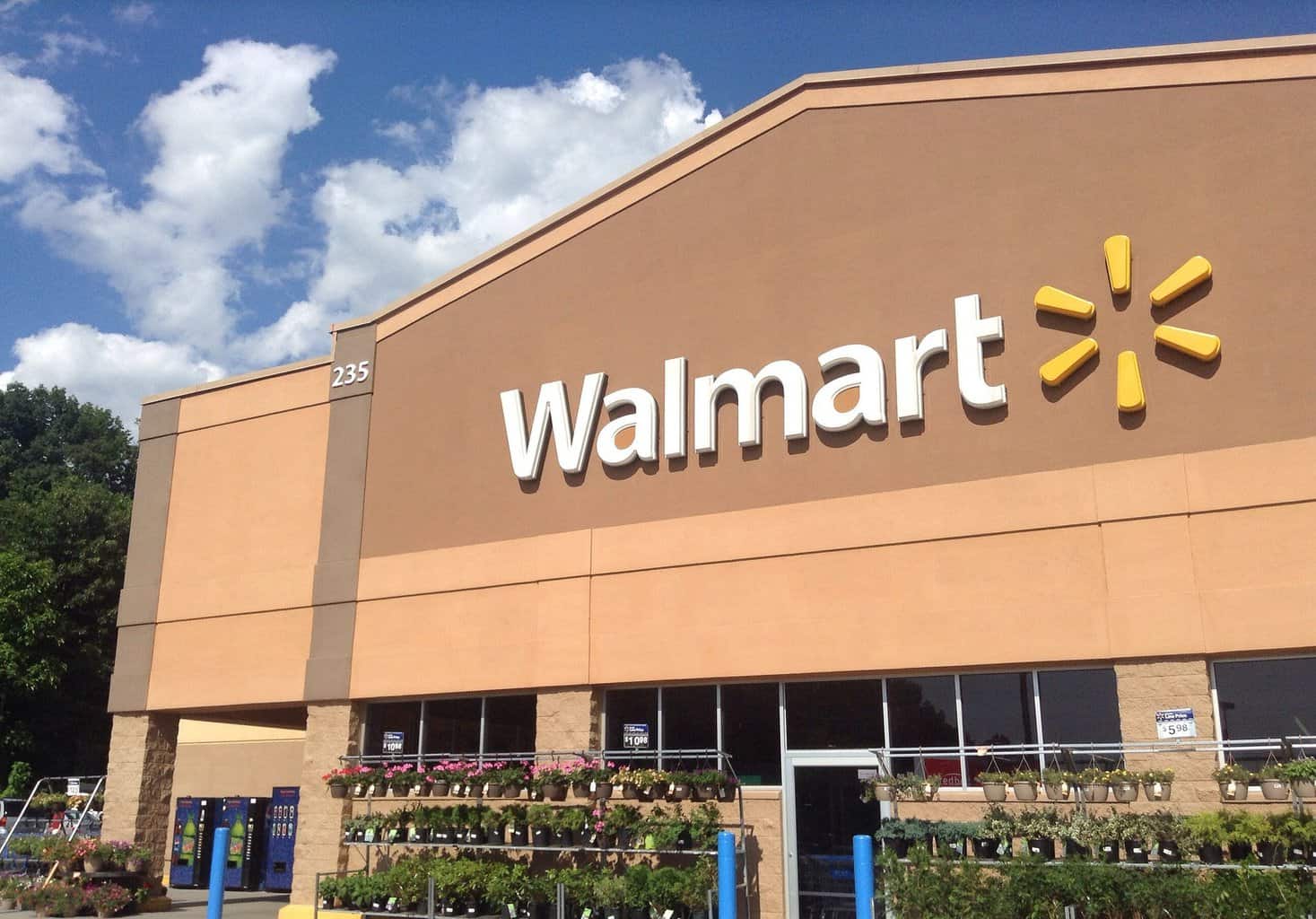 You can also say goodbye to that bright blue sky, but that's another story all together!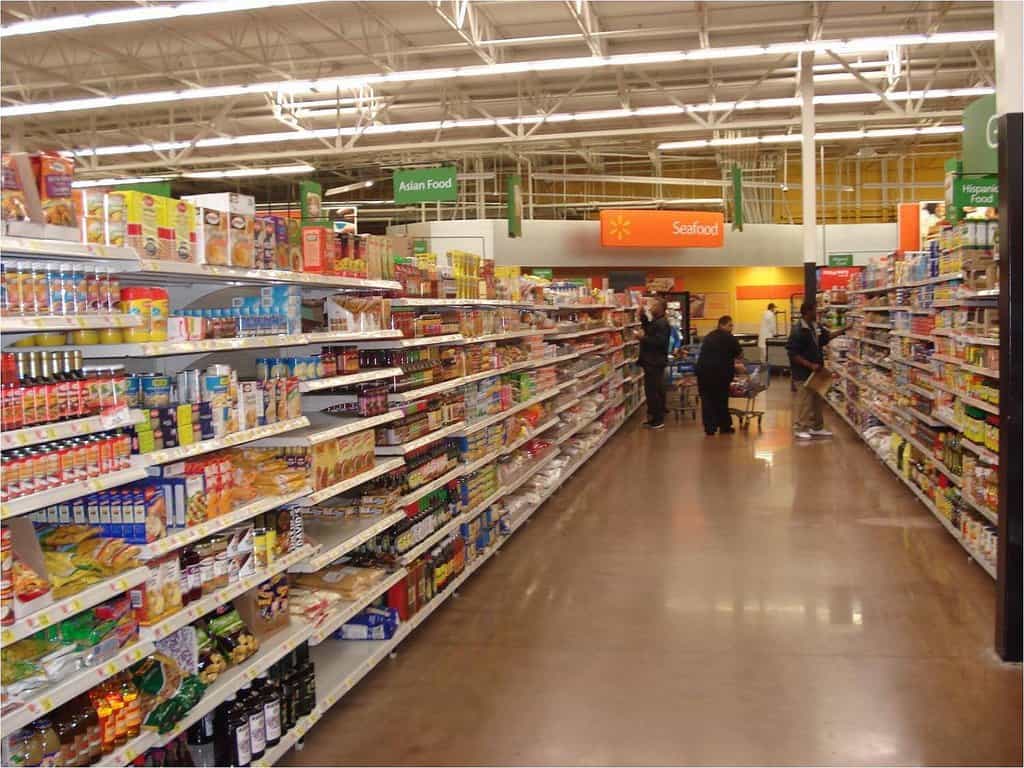 So then why do I say that you still can go to a Walmart in the UK?
Well, Walmart owns a chain of stores in the UK called ASDA. ASDA is Britain's second largest supermarket, and while it started as its own brand back in 1965, the International Walmart Corporation acquired it in 1999. So it's the closest thing you're going to get to Walmart without actually visiting one!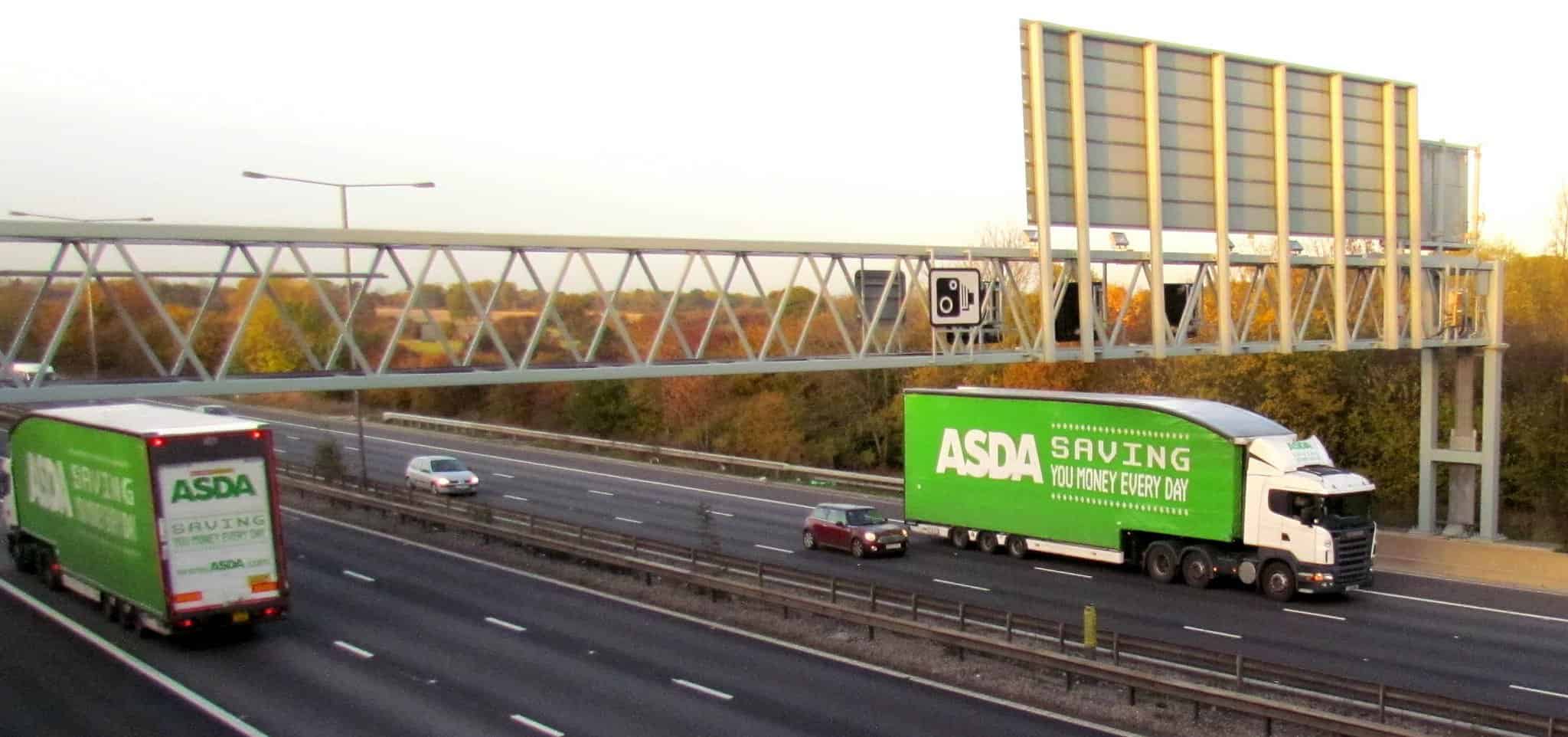 ASDA has different branding and colors, along with a separate slogan from Walmart. So instead of, "Save money, live better," they say "Saving you money every day." The colors are also green and white, giving ASDA a distinctive feel from its North American owner.
When you step instead an ASDA, however, you're met with a similar feel and layout to Walmart. Rows and rows (and rows and rows and rows) of everything under the sun, from makeup to flowers to toothpaste to diapers to cereal to car oil.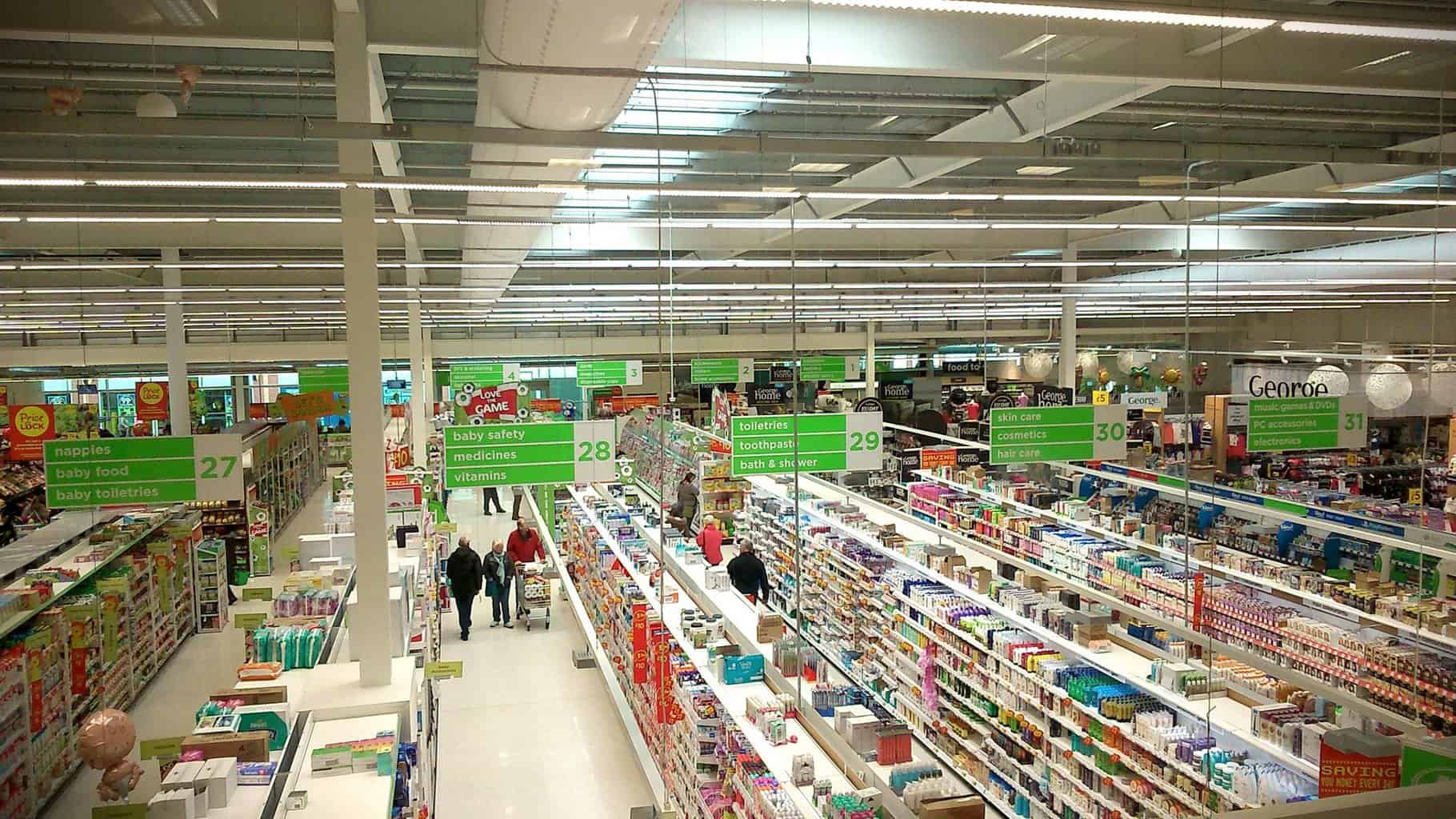 That being said, as an American, I don't feel like ASDA is exactly comparable to Walmart. There's something about it that lacks that true Walmart feel. Maybe it's the smell. Maybe it's the lack of the smiling face logo and "Rollback" signs. Whatever it is, it is a replacement, but not an exact fill-in!
And when you go to the food section, Lord help you if you aren't used to what British food items are called! For instance, did you know that squash is a drink AND a fruit? Or that an eggplant is called an aubergine? For the uninitiated, I wrote a guide on British supermarkets for Americans to help you navigate your way!
And whether you're coming to London or the UK for a short or long time, here's a list of some other differences that you might find helpful.
Fast Food
The UK has…
-Pizza Hut
-Burger King
-KFC
-Subway
-Dunkin Donuts
The UK doesn't have…
-Arbys
-Chick-Fil-A
-Wendys, but you can find more about Wendy's in the UK here
Sit-down restaurants
The UK has…
-Five Guy's
-TGI Friday's
-Chipotle (but it's more expensive!)
The UK doesn't have…
-Carrabba's
-Outback Steakhouse
-Tijuana Flats
Big Stores
The UK has…
-it's own version of Costco (but only a few locations across the country)
-QVC shopping channel (I even worked here for a little while as an intern)
The UK doesn't have…
-Home Depot or Lowes (instead it has Halfords or B&Q)
-Bed, Bath, and Beyond
Also, none of the same grocery store chains are here in the UK, and they have ones called "Sainburys," "Morrisons," "Waitrose" and "Tesco." There are also no CVS or Walgreens or Rite Aids. The most popular pharmacy here is Boots, and other convenience stores include Superdrug.
If you're wondering what other stores we may or may not have in the UK, ask me below or e-mail me at girlgonelondon@gmail.com!