Hi, Walmart loving friends! Most likely, you're here because you looked up, "Is there a Walmart in London" or "Is there a Walmart in the UK" (London is basically what every American thinks of when they think of the UK, let's face it.)
Maybe you dream of getting this People of Walmart coloring book (what?) for Christmas. OR maybe you're like, hey, I want the actual picture book filled with people who shop at Walmart. For those of you interested in the business of Walmart, I recommend checking out this book that gets deep in to how the business works, and why it has been so successful.
Hey, sidenote! If you're traveling to the UK, whether for a short period of time or as an expat, why don't you join my Facebook group where you can ask questions, get advice or just look at pretty pictures of this part of the world! Just click here to request to join and I'll add you!

You should also check out my ultimate course on visiting London with over 70 topics, including how to stay safe in London, to help you make the most of your London trip here!
And I totally get it. Walmart is a staple of American society and an essential part of what it means to live in the U S of A. So…
"Is there a Walmart in the UK?"
And the answer is, yes – but it's called ASDA!
I'll explain more in a minute, but if you're coming to the UK (whether as a visitor or to stay), you'll want to check out these related posts.
Firstly, no matter your reason for being here, you need the best book on living in the UK for Americans ever written – the book is called "Girl Gone London: An American's Guide to Surviving Life in the UK" and you should click here and check it out.
I also may have written it, so I'm biased. But truly, if you're coming to the UK as an expat, a study abroad student, or even a visitor, my guide to life in the UK contains both personal anecdotes and maybe too-honest experiences, as well as resources and advice on topics ranging from homesickness in the UK (or how not to rage book a flight to America like I did), driving in the UK, being a student in the UK, and more practical advice about bank accounts, buying houses, and more.
It's truly a one stop shop for all of the weirdness and wonderfulness (is that a word?) that comes along with life in the UK, and also there is plenty of opportunity to laugh at me as I share all of my expat fails so there's that.
Anyway, if you're used to heading to Walmart for your groceries, clothing, cleaning items, toys, and basically anything else you need, you won't be able to actually step foot in a store just called "Walmart" in London or in the UK.
There's no Target in England or Ross Dress for Less in the UK either, I'm afraid!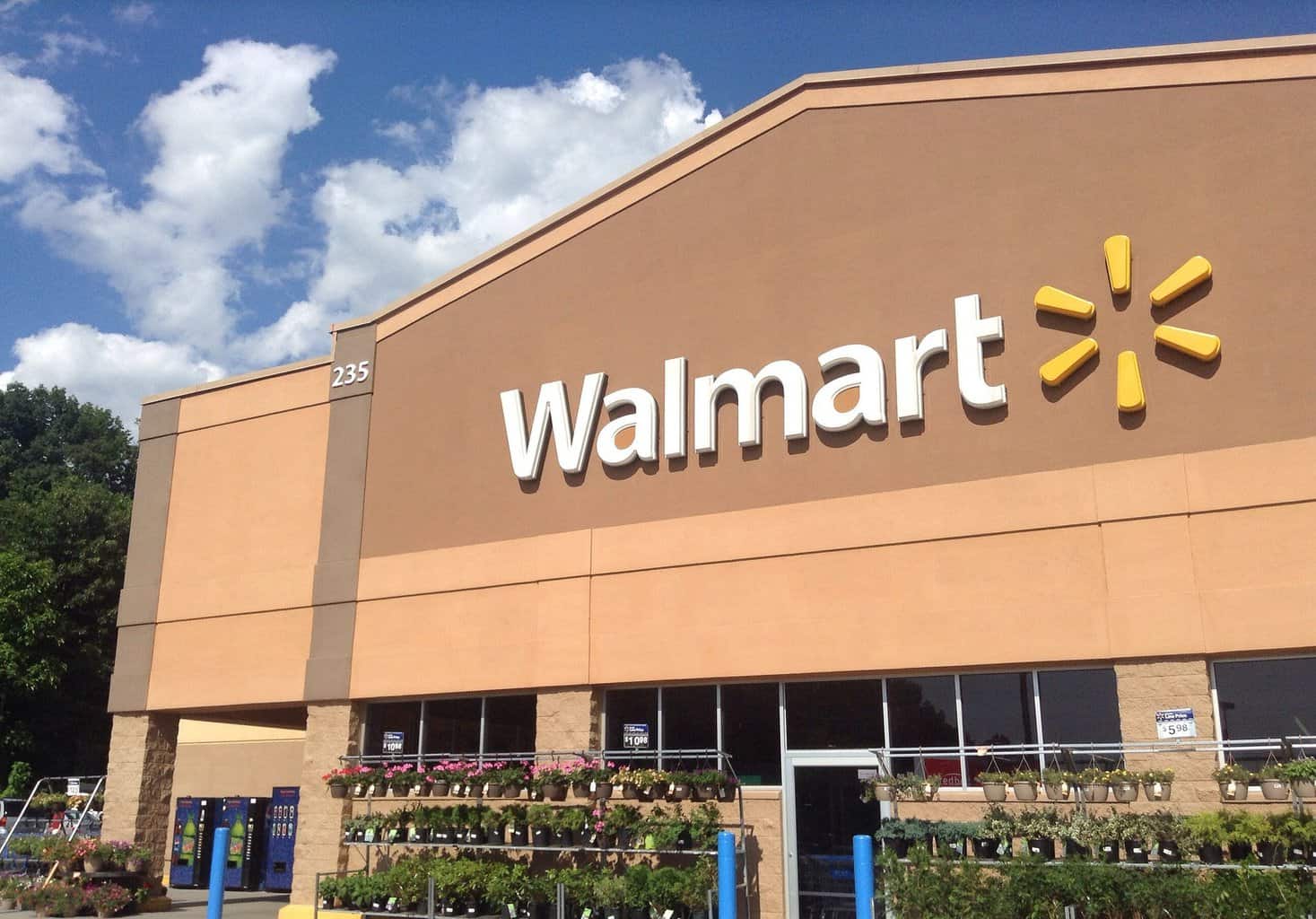 You can also say goodbye to that bright blue sky, but that's another story all together!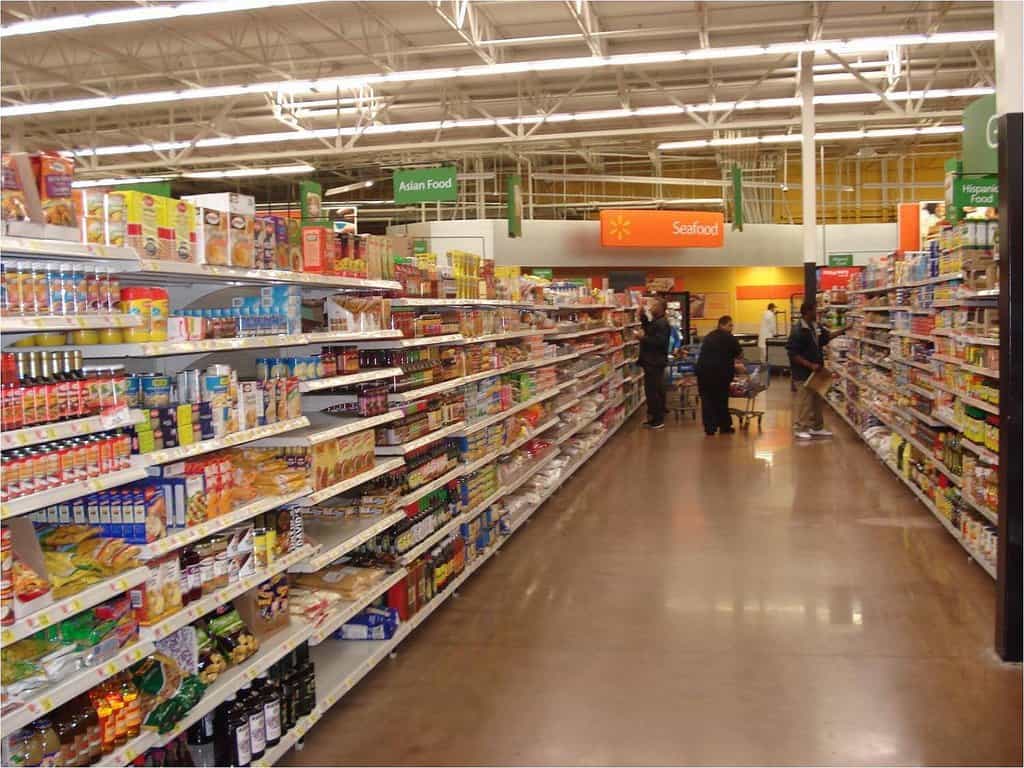 So then why do I say that you still can go to a Walmart in the UK?
Well, Walmart owns a chain of stores in the UK called ASDA. ASDA is Britain's second largest supermarket, and while it started as its own brand back in 1965, the International Walmart Corporation acquired it in 1999.
So it's the closest thing you're going to get to Walmart without actually visiting one!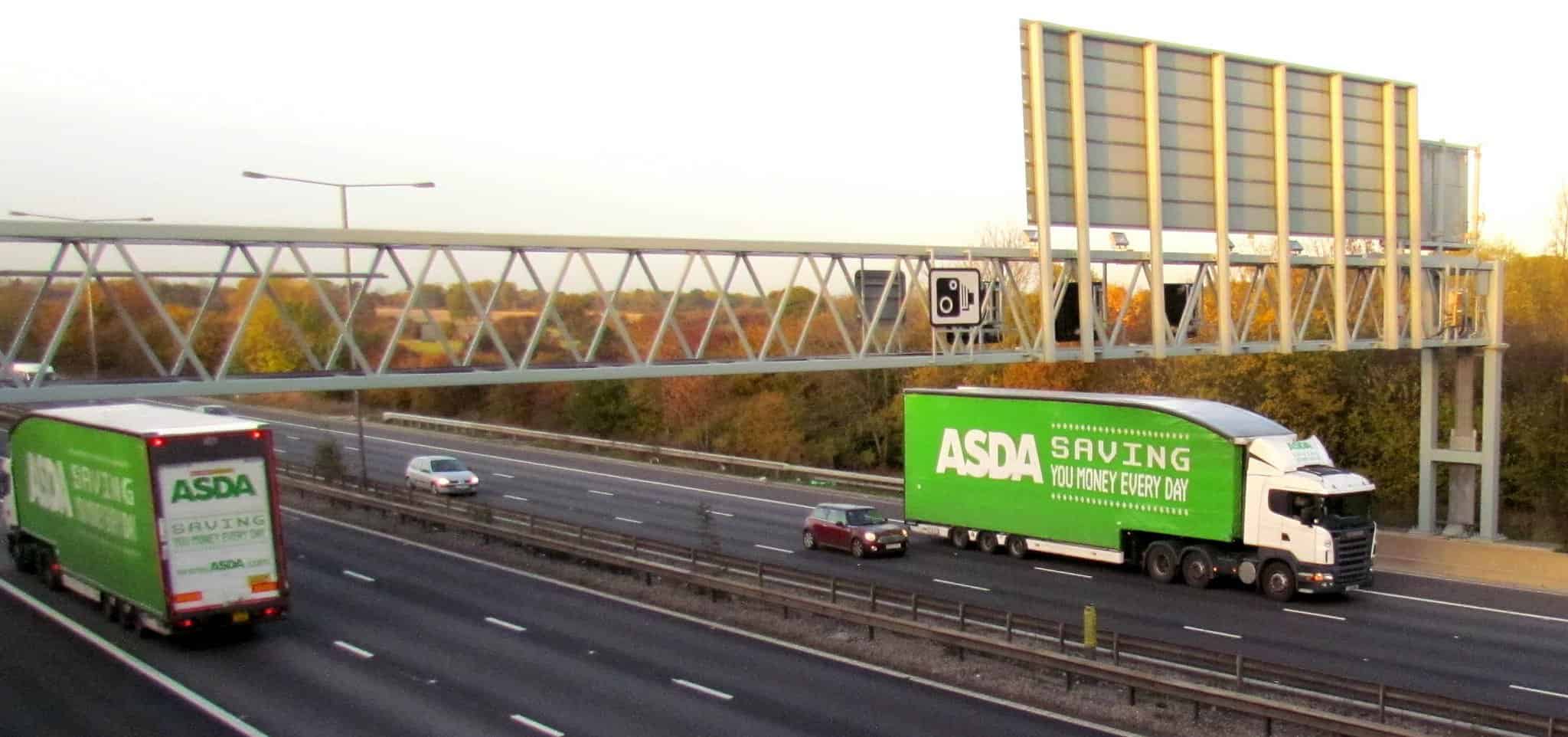 ASDA has different branding and colors, along with a separate slogan from Walmart. So instead of, "Save money, live better," they say "Saving you money every day."
The colors are also green and white, giving ASDA a distinctive feel from its North American owner.
When you step instead an ASDA, however, you're met with a similar feel and layout to Walmart.
Rows and rows (and rows and rows and rows) of everything under the sun, from makeup to flowers to toothpaste to diapers to cereal to car oil.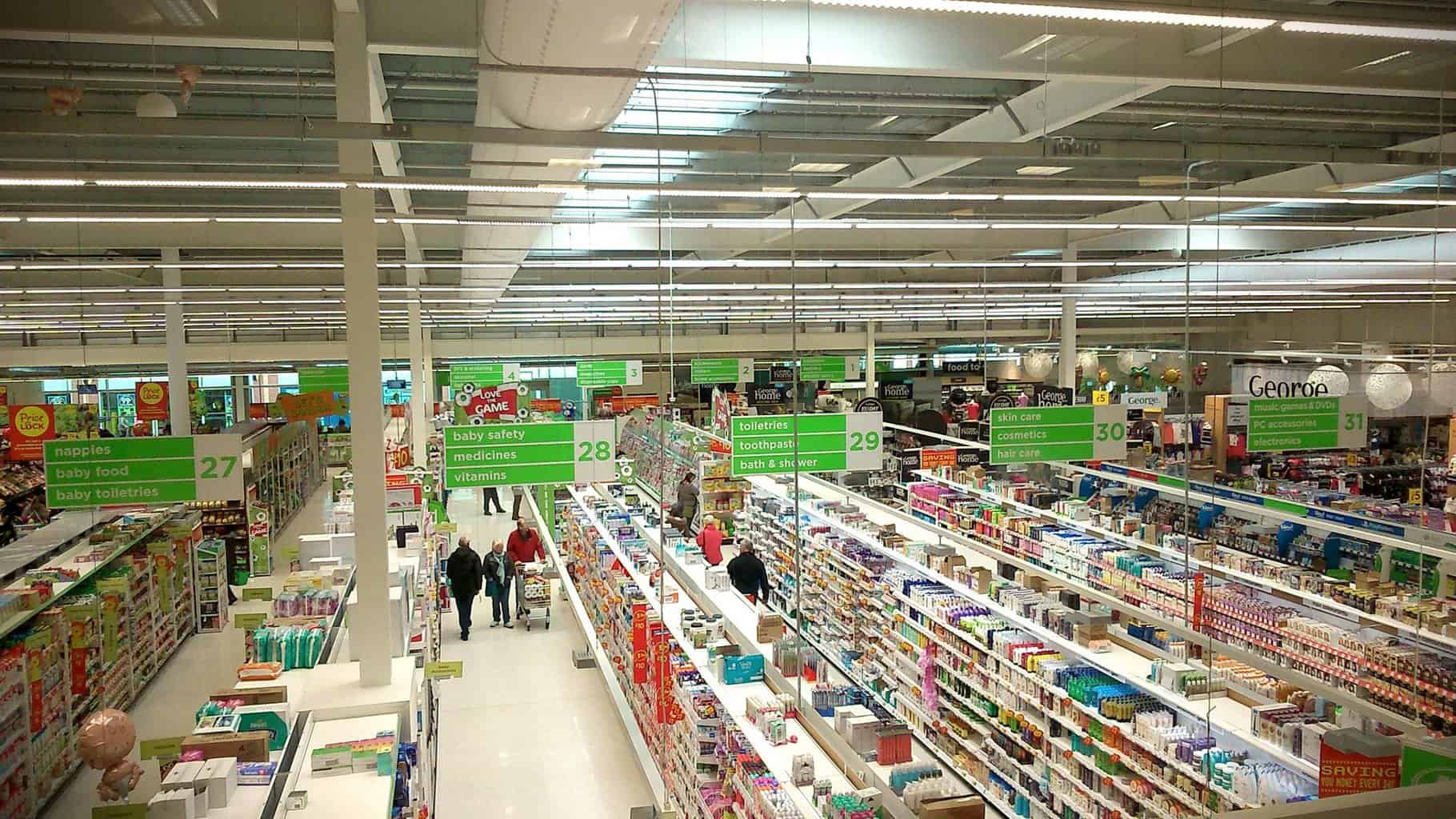 That being said, as an American, I don't feel like ASDA is exactly comparable to Walmart. There's something about it that lacks that true Walmart feel.
Maybe it's the smell. Maybe it's the lack of the smiling face logo and "Rollback" signs. Whatever it is, it is a replacement, but not an exact fill-in!
And when you go to the food section, Lord help you if you aren't used to what British food items are called! For instance, did you know that squash is a drink AND a fruit?
Or that an eggplant is called an aubergine? For the uninitiated, I wrote a guide on British supermarkets for Americans to help you navigate your way!
And whether you're coming to London or the UK for a short or long time, here's a list of some other differences that you might find helpful.
Fast Food
The UK has…
-Pizza Hut
-Burger King
-KFC
-Subway
-Dunkin Donuts
The UK doesn't have…
–Arbys
–Chick-Fil-A
-Wendys, but you can find more about Wendy's in the UK here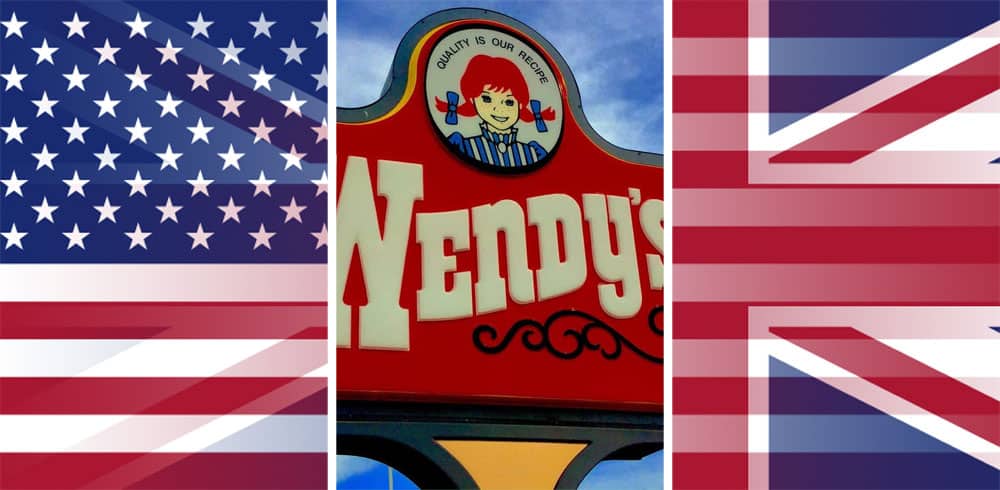 Sit-down restaurants
The UK has…
-Five Guy's
-TGI Friday's
-Chipotle (but it's more expensive!)
The UK doesn't have…
-Carrabba's
-Outback Steakhouse
-Tijuana Flats
Big Stores
The UK has…
-Its own version of Costco (but only a few locations across the country)
-QVC shopping channel (I even worked here for a little while as an intern)
The UK doesn't have…
-Home Depot or Lowes (instead it has Halfords or B&Q)
-Bed, Bath, and Beyond
Also, none of the same grocery store chains are here in the UK, and they have ones called "Sainbury's," "Morrisons," "Waitrose" and "Tesco."
There are also no CVS or Walgreens or Rite Aids. The most popular pharmacy here is Boots, and other convenience stores include Superdrug.
If you're wondering what other stores we may or may not have in the UK, ask me below or e-mail me at girlgonelondon@gmail.com!
Coming to London Soon?
Hey! Since you're here I'm assuming you're intent on visiting this amazing city soon! Getting the lowdown on the hottest spots in town can be time consuming so I took the liberty of picking out some great ones below. Hope you enjoy!
Open Top Bus London Tour: Double Decker buses are not only a way of transportation in London, but a definitive pastime of the city dwellers. This tour lets you see London by night and experience a true right of passage that every Londoner must complete. A two for one YAY!
Kew Gardens: If you want to explore some of the calmer areas of the city, I highly recommend exploring the botanicals at Kew Gardens. London's largest World Heritage site boasts acres of gardens in a royal glass palace because, yes, everything here gets the royal treatment.
Afternoon Tea Cruise on River Thames: Oh so you've come to London looking for tea? Lucky for you theres literally MILLIONS of options to choose from… it can actually get overwhelming. So I made it easy for you and found one of the best teas in town, complete with the best setting as well!