This post contains affiliate links for which I may make a small commission to help keep the site running. You will not be charged extra for these items had you not clicked the links. Thank you for your help to keep the site running!
I think those of us looking for a Popeyes in the UK or London can all agree that there is nothing like Popeyes fried chicken and biscuits.
It's the taste of America in one fast food meal, and I completely understand why you're hunting down some Popeyes in the UK.
I have very fond memories of Popeyes after school and on special occasions, and it was always a local joke that there were a bunch of chickens that hung around the local Popeyes in my suburbs.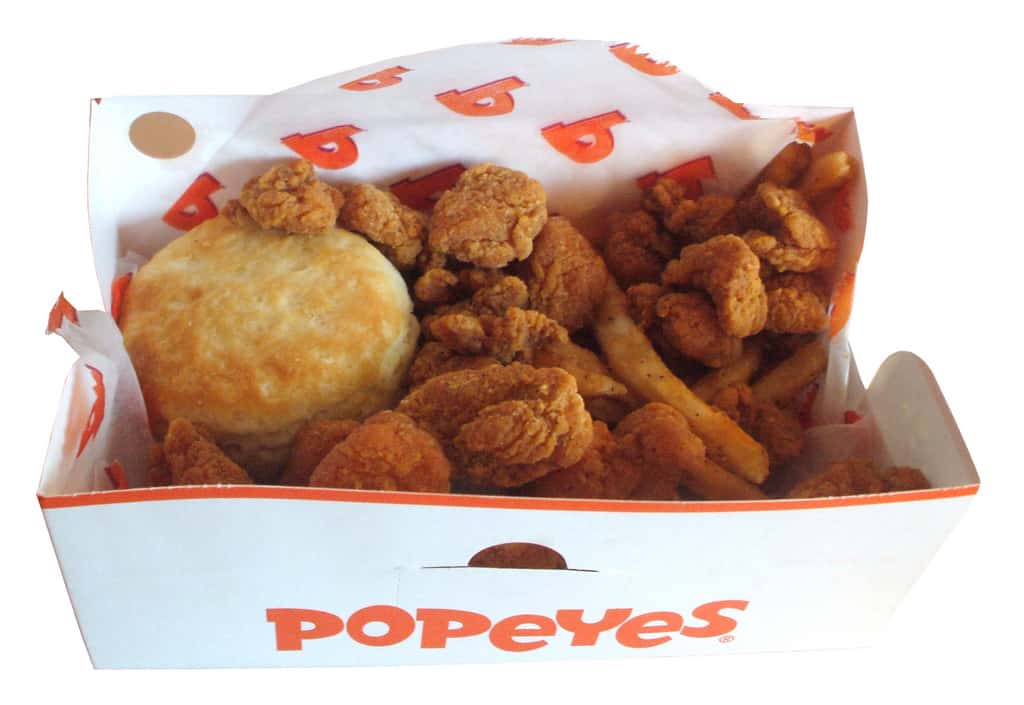 At least, I'm pretty sure it was a joke and they weren't actually chickens to be used for…you know, Popeyes, but anyway.
GET A

FREE

LONDON INTRO GUIDE and ACCESS TO MY FB GROUP
Start your planning with this "Intro to London" guide and access to my London planning Facebook group!
Hey! Want more honest UK tips and planning advice? Click here to join my London and UK Travel Tips Facebook group, where I can answer more of your questions!
Today, chicken lovers, I'm here to answer your question…
"Is there a Popeyes in the UK or England or London?"
The answer is yes, as of 2021!
The first Popeyes opened in the UK at Westfield in East London in November of 2021.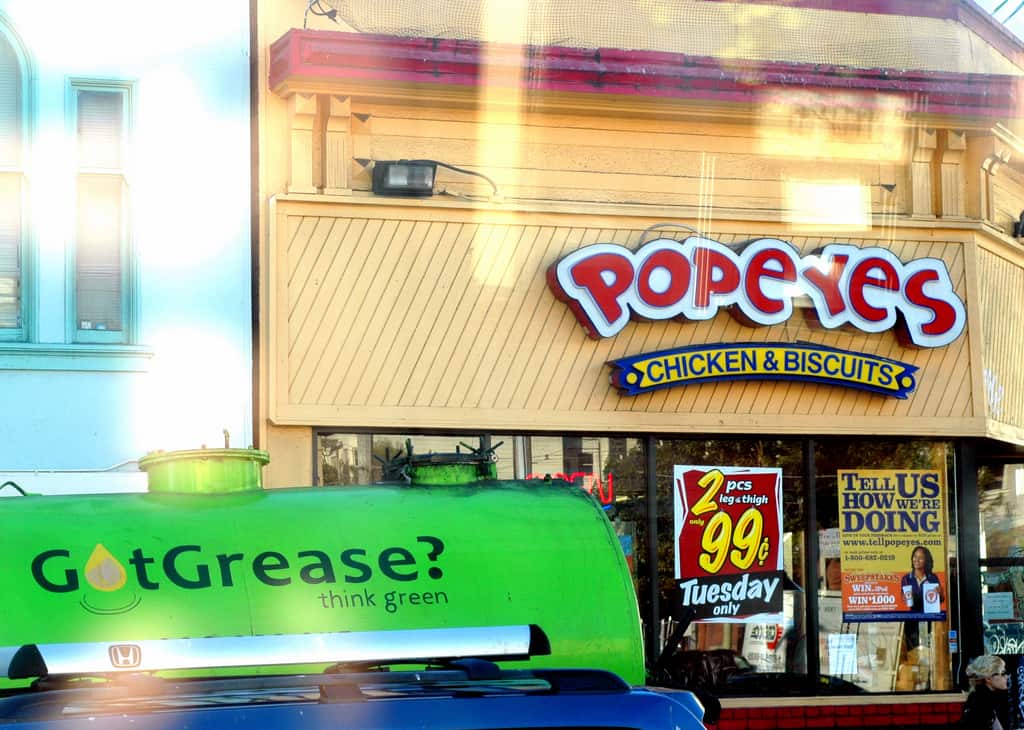 Before we dig deep into the history of Popeyes in the UK, I want to bring your attention to some awesome articles I've created that are going to help you make the most of your trip to London or the UK, whether you're coming for just a day or for years.
Firstly, no matter your reason for being here, you need the best book on living in the UK for Americans ever written – the book is called "Girl Gone London: An American's Guide to Surviving Life in the UK" and you should click here and check it out.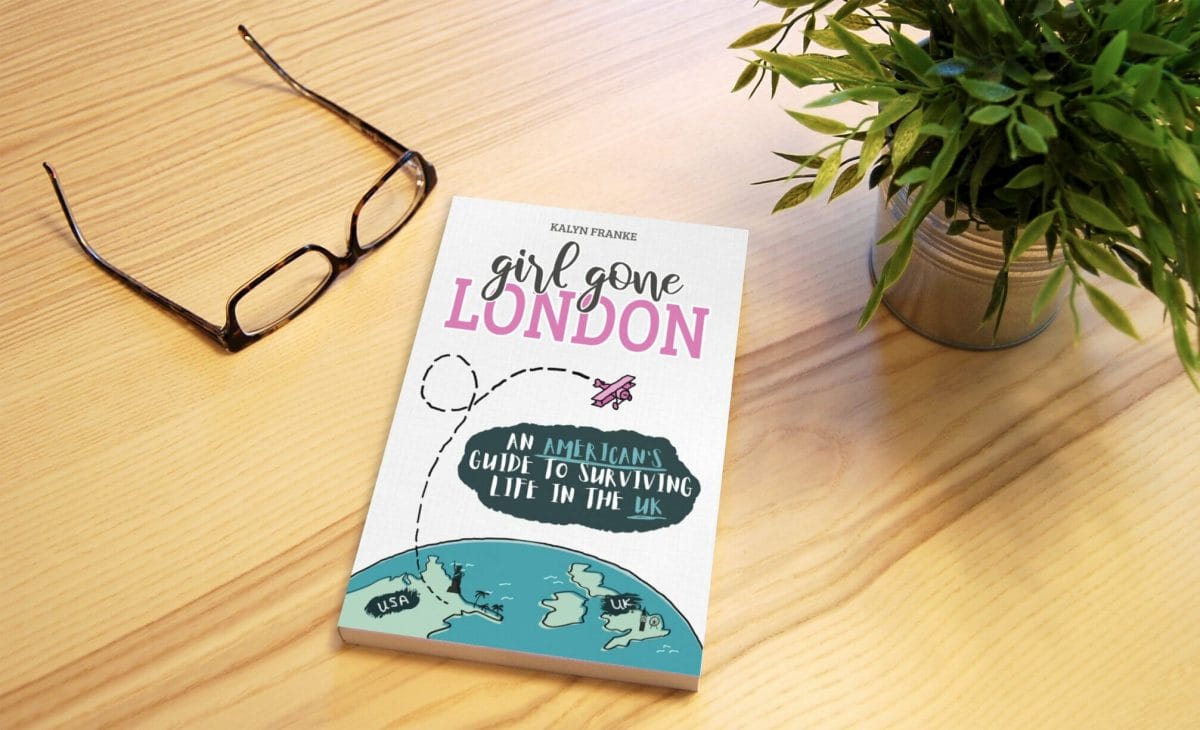 I also may have written it, so I'm biased.
But truly, if you're coming to the UK as an expat, a study abroad student, or even a visitor, my guide to life in the UK contains both personal anecdotes and maybe too-honest experiences, as well as resources and advice on topics ranging from homesickness in the UK (or how not to rage book a flight to America like I did), driving in the UK, being a student in the UK, and more practical advice about bank accounts, buying houses, and more.
It's truly a one stop shop for all of the weirdness and wonderfulness (is that a word?) that comes along with life in the UK, and also there is plenty of opportunity to laugh at me as I share all of my expat fails so there's that.
Other resources I've created are linked below and include information about driving in the UK, figuring out UK money, and coping with culture shock.
Anyway, moving along to Popeyes in the UK
History of Popeyes
Popeyes was founded in 1972 in New Orleans, Louisiana, and it has retained its Cajun roots ever since then.
The name of the game with Popeyes is fried chicken, and while the original recipe was milder than the one today, people go to Popeyes expecting a bit of spice and flavor – this is down home cooking done right.
Throughout the years, Popeyes has had licensing to use the Popeyes cartoon character for its branding and marketing, but this expired in 2006 and the company no longer have this right.
In addition to chicken, Popeyes also sells red beans, rice, mashed potatoes, cajun fries, coleslaw, sausages, chicken, sandwiches and more.
There are over 2,000 Popeyes store around the globe, including stores in Germany, France and Japan.
However, some Popeyes in foreign countries are located on military bases and only open to the Americans living on the base and not to the general public.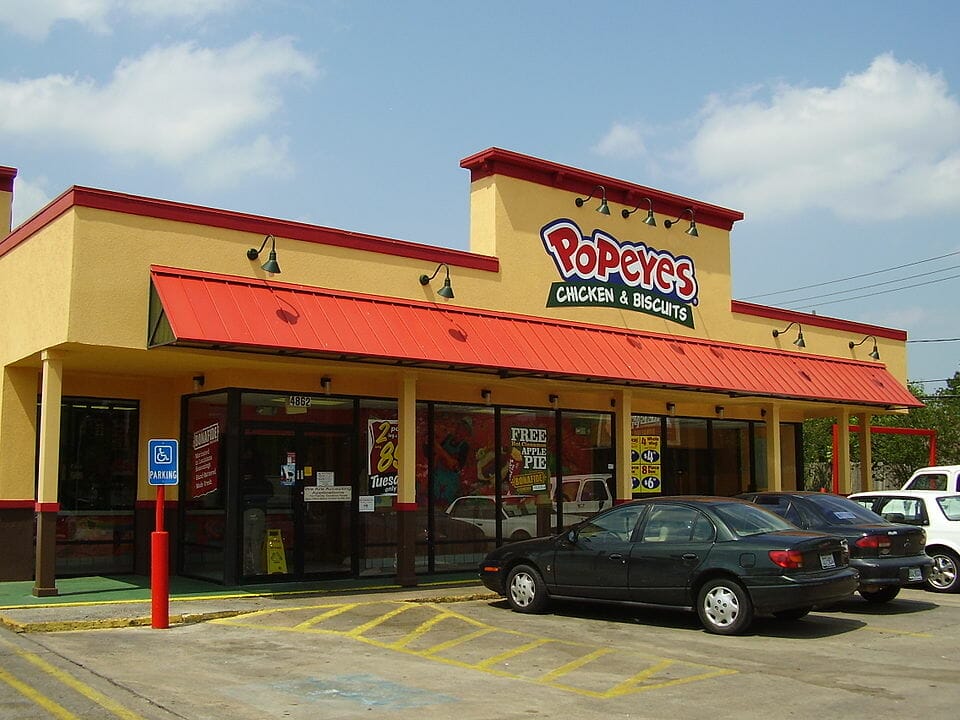 Popeyes has finally come to the UK to the public in the form of a Popeyes restaurant opening in November of 2021 in London.
It had previously existed on an American military base in the UK, but sadly we can't all eat there so…!
Popeye's has plans for a plan for more than 300 restaurants in the UK, following in the success of Wendy's coming to the UK and other popular American chains.
Equivalent to Popeyes in the UK
If you're not near London to get to the Popeyes in the UK, don't fear!
There are still places to get fried chicken in the UK and London, and while they may not be the Cajun goodness that you're craving, they'll at least go part of the way (and before you ask, no, there is no Chick Fil A in London so sorry again).
KFC
One of the things I was most surprised about when moving to the UK was that there were KFCs EVERYWHERE.
It seems to be the Brit's fried chicken place of choice, and you can locate stores and order online using this website.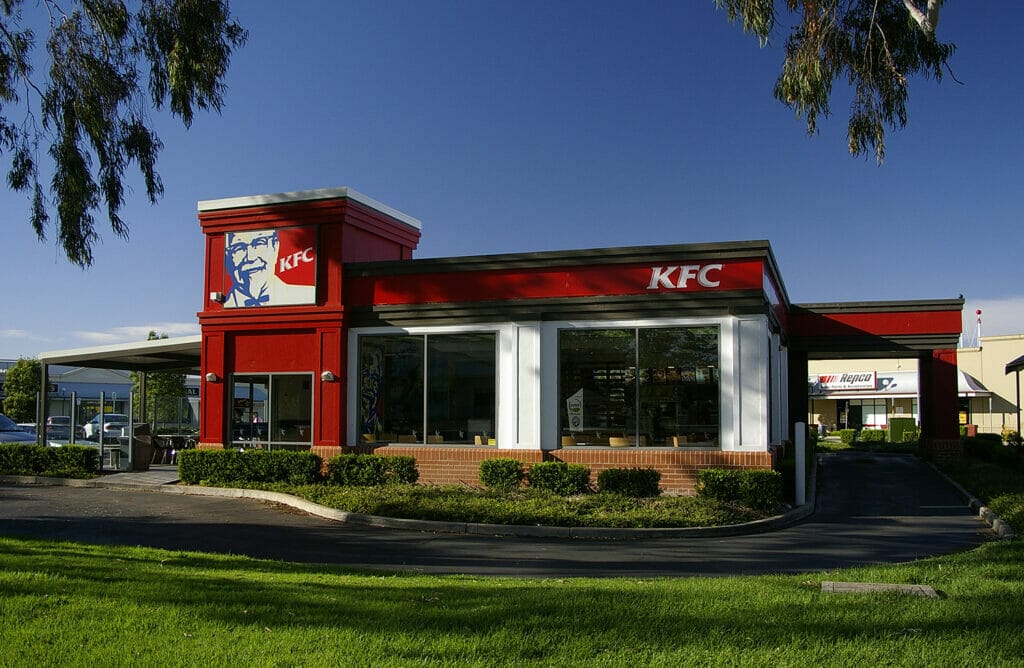 I prefer Popeyes to KFC, but if you're an American franchise fried chicken lover, at least you know you can get 1 of the main brands here in the UK.
Menus will vary slightly to what we're used to the US just like they do with other big fast food franchises like McDonalds in the UK, but it will be close enough to get your fix.
Chicken Cottage
Founded in the UK, Chicken Cottage is a British fast food chain that focuses on fried chicken with flavor influences from America and India.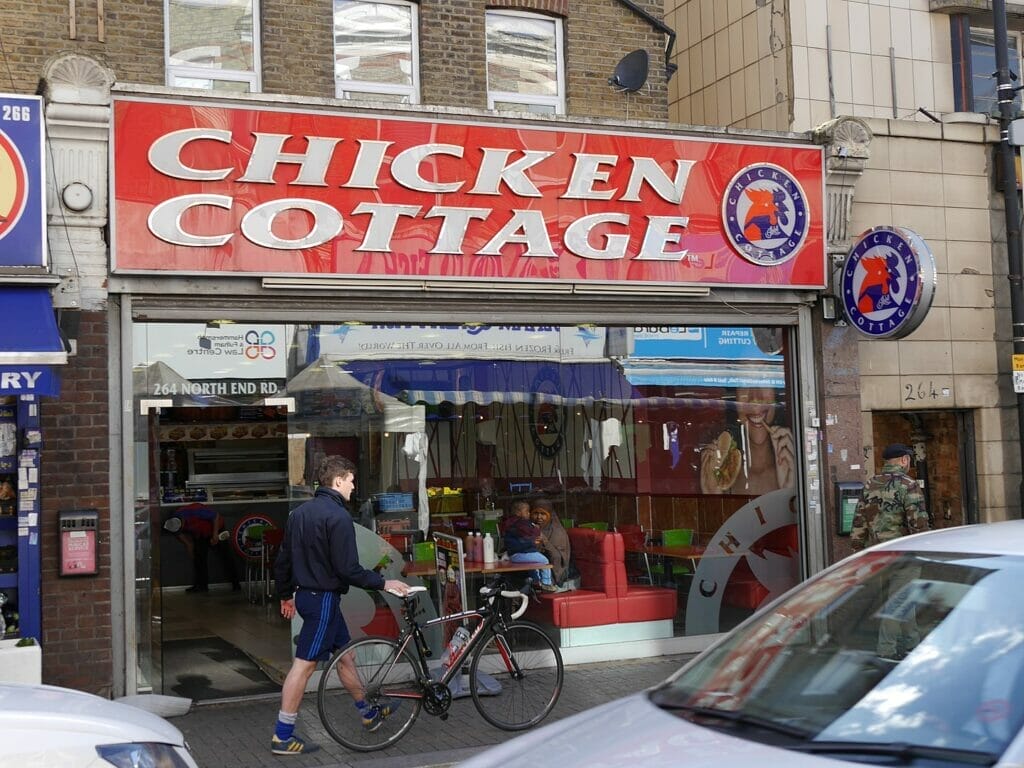 You'll find them mostly in cities, and to be honest they're pretty sketchy and have had some food prep safety concerns related to them in recent years, but I'm not claiming to make your decisions for you – just give you the options.
Read more in my full guide comparing UK and US stores and restaurants.
Coming to London Soon?
Hey! Since you're here I'm assuming you're intent on visiting this amazing city soon! Getting the lowdown on the hottest spots in town can be time consuming so I took the liberty of picking out some great ones below. Hope you enjoy!
Open Top Bus London Tour: Double Decker buses are not only a way of transportation in London, but a definitive pastime of the city dwellers. This tour lets you see London by night and experience a true right of passage that every Londoner must complete. A two for one YAY!
Kew Gardens: If you want to explore some of the calmer areas of the city, I highly recommend exploring the botanicals at Kew Gardens. London's largest World Heritage site boasts acres of gardens in a royal glass palace because, yes, everything here gets the royal treatment.
Afternoon Tea Cruise on River Thames: Oh so you've come to London looking for tea? Lucky for you theres literally MILLIONS of options to choose from… it can actually get overwhelming. So I made it easy for you and found one of the best teas in town, complete with the best setting as well!
Want to know more about US stores in the UK? Check this list out!