Whether you've craving a Blizzard, some French fries or just some plain soft serve, one of the first questions that you may have asked yourself when planning a visit to London or the UK is, "Is there a Dairy Queen in the UK?" or "Is there a Dairy Queen in London?"
Hey, sidenote! If you're traveling to the UK, whether for a short period of time or as an expat, why don't you join my Facebook group where you can ask questions, get advice or just look at pretty pictures of this part of the world! Just click here to request to join and I'll add you!
Dairy Queen was a huge part of my childhood in America, and you really can't beat its iconic signs, flavors and offerings.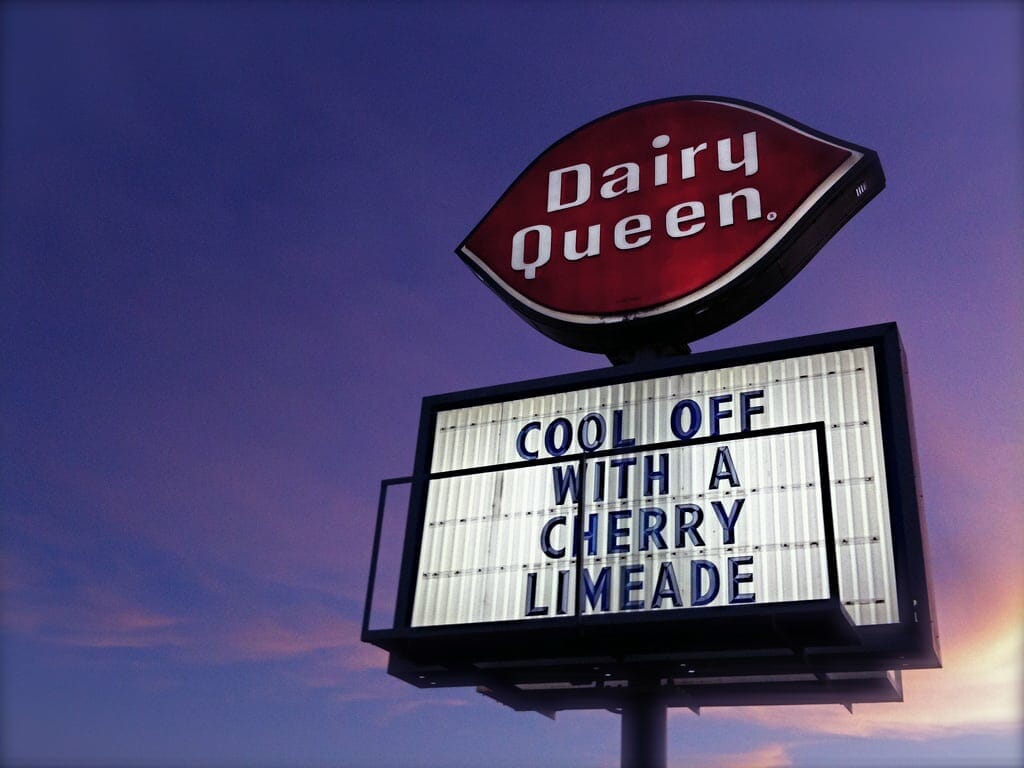 In addition to regular Dairy Queens, there are also Dairy Queen Chill and Grills serving up more food AS WELL as smaller Dairy Queens in malls.
I remember going with my grandparents when I was younger after school and I can still taste the melted chocolate and salty hot dogs to those day.
But do the Brits get to have the same ice cream experience?
"Is there a Dairy Queen in the UK or London?"
The answer is: no, there's no Dairy Queen in the UK or London but there are Dairy Queen alternatives in the UK.
Instead of jumping right into where to find the best ice cream in the UK, I want to take a second to let you know about some resources I've put together for anyone who might be planning a trip to London or the UK or maybe thinking about starting an expat life here.
Firstly, you need the best book on England ever written – the book is called "Watching the English" and you should click here and check it out.
It takes everything you think you know about the UK and either explains it or shows you what you're really getting yourself into (major small talk and frequent tea breaks, woo!)
In addition to the very important question of where to find good ice cream, it's important to learn things like how to know the difference between different coins, whether you should drive in the UK as an American (spoiler alert: save yourself and don't do it!) and how to recognize and get over culture shock.
I've linked to some of these resources below, but please don't hesitate to get in touch with me if you have additional questions as I'm always happy to answer them.
Coming to the UK as an American is a great opportunity to get to know another culture while still speaking the same language (mostly) and expanding your world view to more than just the 50 States.
Right, so on to the topic at hand – Dairy Queen in the UK.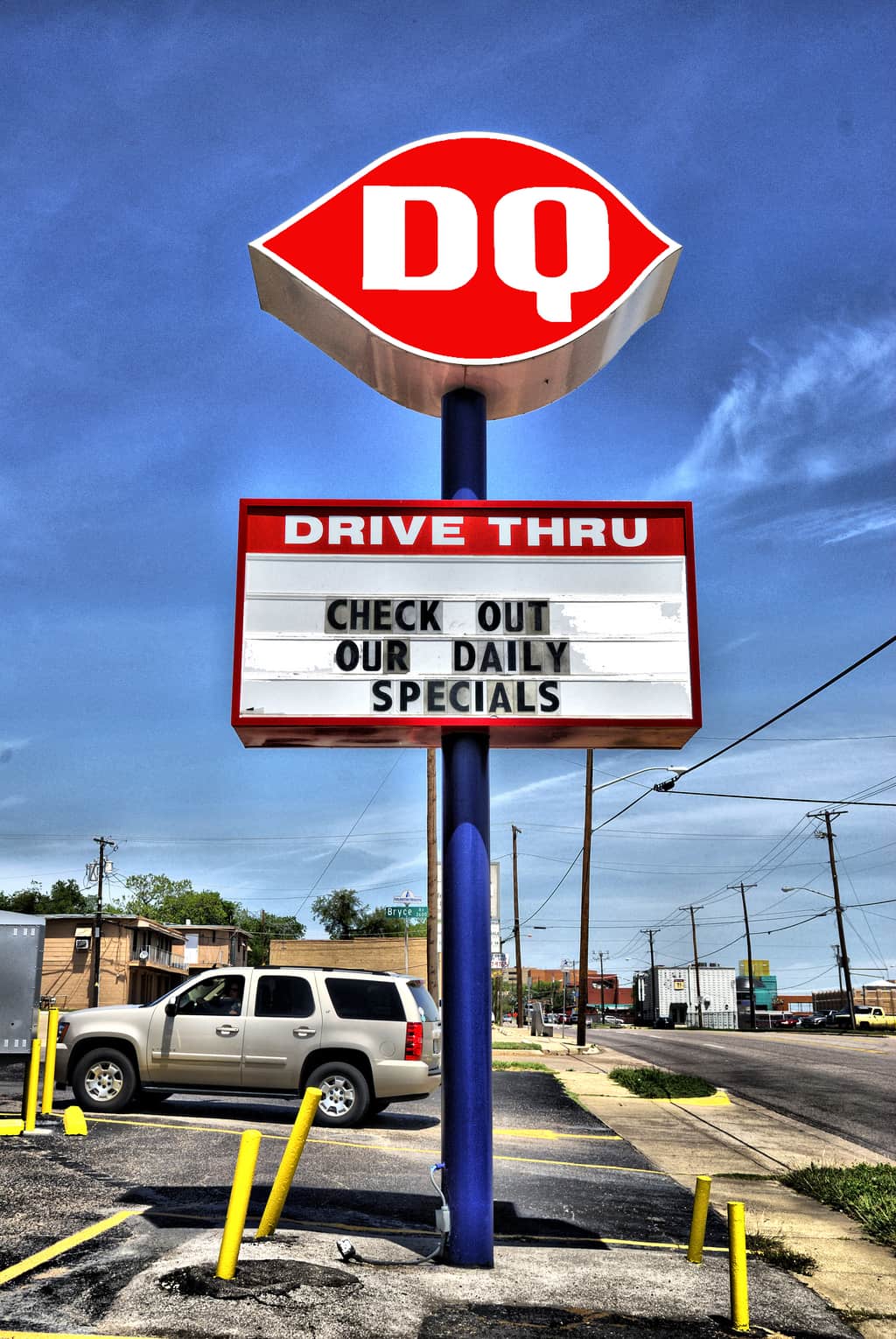 The history of Dairy Queen in America runs deep – almost 75 years deep.
The reason it's so important to us Americans is that you can find it in almost 7,000 locations across the country. That's a lot of Dairy Queen and a lot of ice cream to uncover.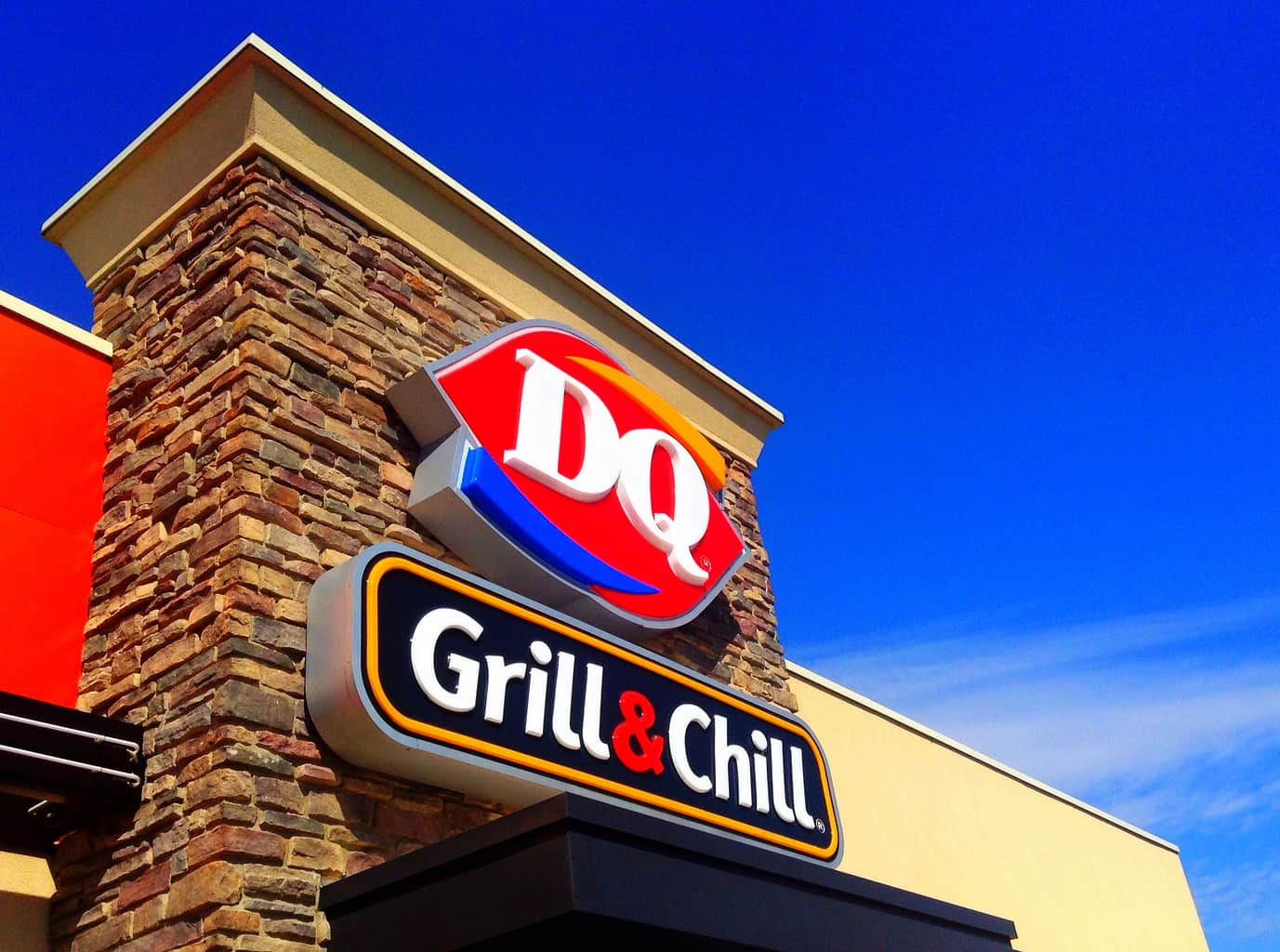 There are some American stores that have tried to open in the UK and then eventually shut down (like Steak n Shake in the UK), but Dairy Queen is one that has just never made its way over at all.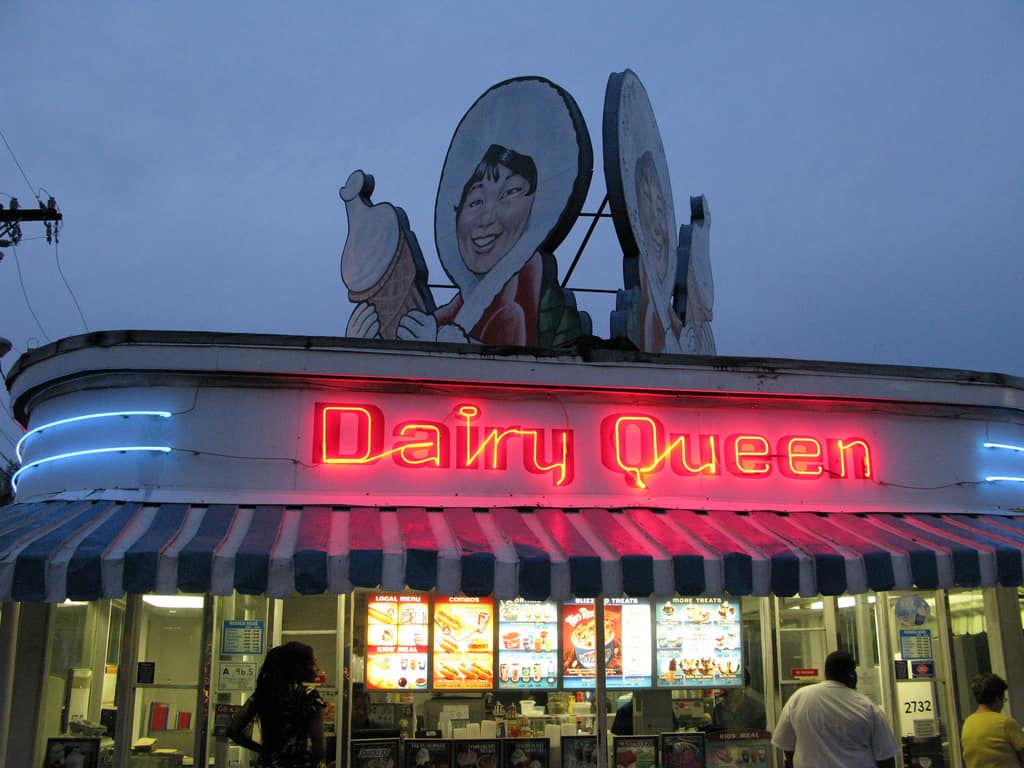 In fact, I hear Brits talk about how they enjoy going to Dairy Queen when they're in the States because it's so unique to the US.
Dairy Queen Alternatives in the UK
If you're in the UK as an American and desparate for some Dairy Queen, there are a couple of places you can try to enjoy great ice cream.
Keep in mind that London and the UK don't really do the same style of ice cream parlor that we do – in addition to these options below, there are more family-run ice cream parlors that are specific to the town that they're in.
Ben's Cookies don't just sell the best cookies in the UK – they also sell ice cream.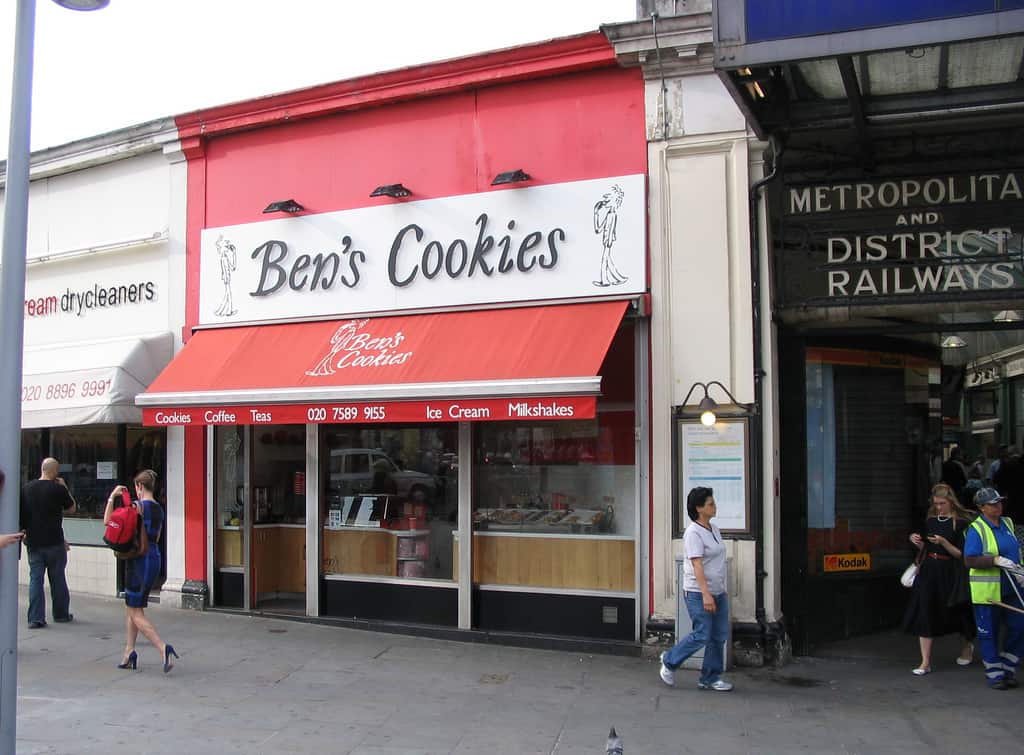 They specialize in ice cream milkshakes with blended cookies mixed in, which is a great way to cool off in the summer months or walk down Oxford Street with a treat in hand. You can also get plain ice cream if you're really craving it.
One of the most popular ways of getting soft serve ice cream happens in the warmer months when ice cream vans pop up at very festival and event you might run into.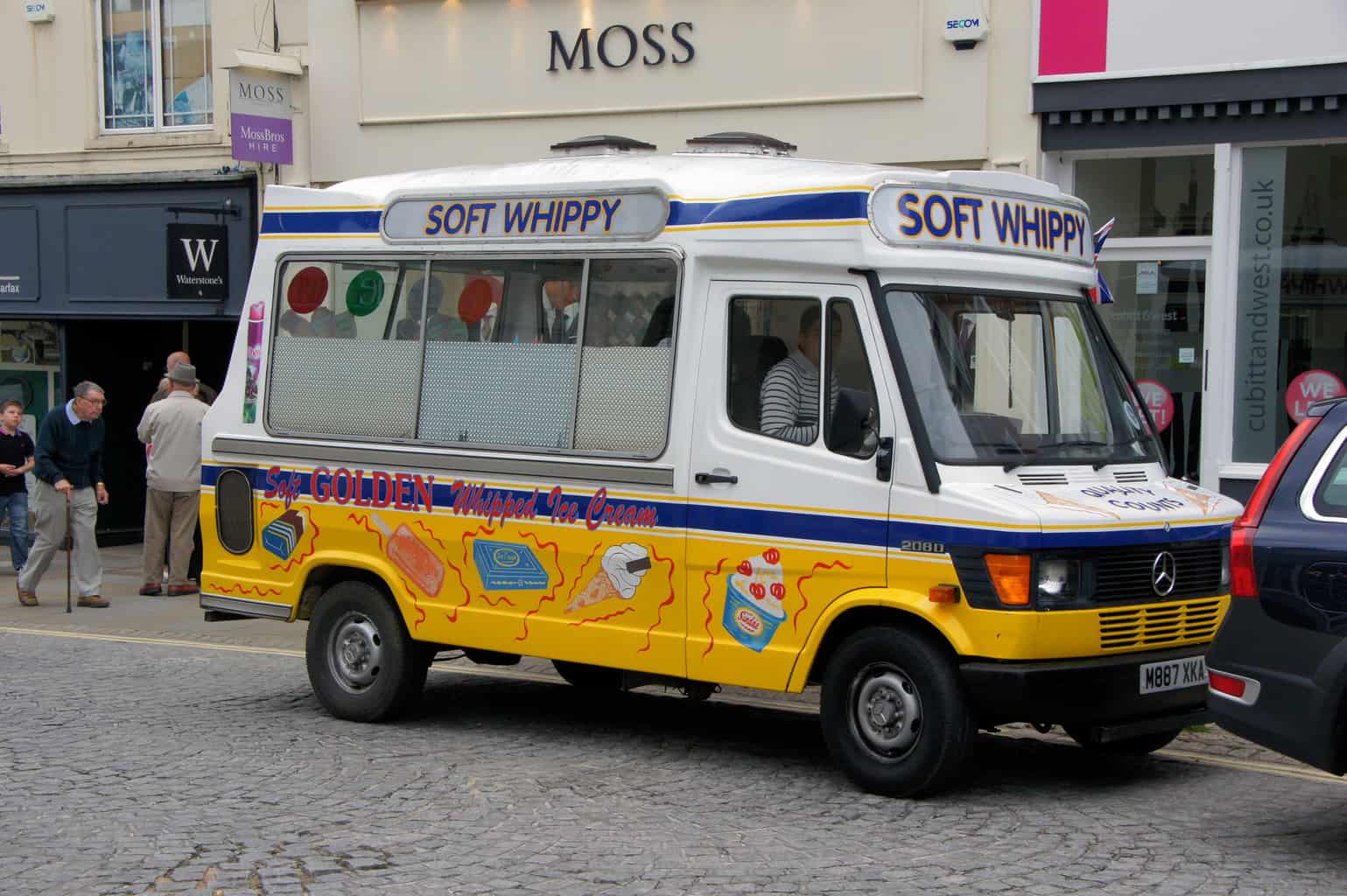 They're colloquially known as Mr. Whippy vans, and you can get vanilla soft serve in a cone or cup along with some other ice cream treats and popsicles.
For any other questions about what stores you can find in the US versus the UK, just e-mail me at girlgonelondon@gmail.com or check out my articles on Target in London, Walmart in the UK, and Starbucks in the UK.
Coming to London Soon?
Hey! Since you're here I'm assuming you're intent on visiting this amazing city soon! Getting the lowdown on the hottest spots in town can be time consuming so I took the liberty of picking out some great ones below. Hope you enjoy!
Open Top Bus London Tour: Double Decker buses are not only a way of transportation in London, but a definitive pastime of the city dwellers. This tour lets you see London by night and experience a true right of passage that every Londoner must complete. A two for one YAY!
Kew Gardens: If you want to explore some of the calmer areas of the city, I highly recommend exploring the botanicals at Kew Gardens. London's largest World Heritage site boasts acres of gardens in a royal glass palace because, yes, everything here gets the royal treatment.
Afternoon Tea Cruise on River Thames: Oh so you've come to London looking for tea? Lucky for you theres literally MILLIONS of options to choose from… it can actually get overwhelming. So I made it easy for you and found one of the best teas in town, complete with the best setting as well!