This post contains affiliate links for which I may make a small commission to help keep the site running. You will not be charged extra for these items had you not clicked the links. Thank you for your help to keep the site running!
Whether you're an American or a frequent visitor to America, I don't blame you for falling in love with Bath and Body Works.
From the amazing candles to lotions to soaps, this is a one-stop shop for either your best self-care day or Christmas shopping for every teenage girl on your list.
I also don't blame you for wondering if there's a Bath and Body Works in the UK or a Bath and Body Works in London, because nothing would make you feel uplifted from the rain and the grey skies than a face mask that smells like s'mores.
Or something.
GET A

FREE

LONDON INTRO GUIDE and ACCESS TO MY FB GROUP
Start your planning with this "Intro to London" guide and access to my London planning Facebook group!
Hey! Want more honest UK tips and planning advice? Click here to join my London and UK Travel Tips Facebook group, where I can answer more of your questions!
So, anyway, let's get your question answered!
"Is there a Bath and Body Works in the UK or England or London?"
is unfortunately, no.
There is no Bath and Body Works in the UK or London, which is very disappointing, but fear not.
You can actually buy Bath and Body Works products in the UK now!
And!
There are alternatives to Bath and Body Works in the UK you can check out to try and simulate the Bath and Body Works experience (try saying 'Bath and Body Works' five times fast!)
Before we get too far into dreaming of vanilla scents, though, I want to talk about some of the best resources I have for those of you who are either visiting the UK or moving here as an expat.
Firstly, no matter your reason for being here, you need the best book on living in the UK for Americans ever written – the book is called "Girl Gone London: An American's Guide to Surviving Life in the UK" and you should click here and check it out.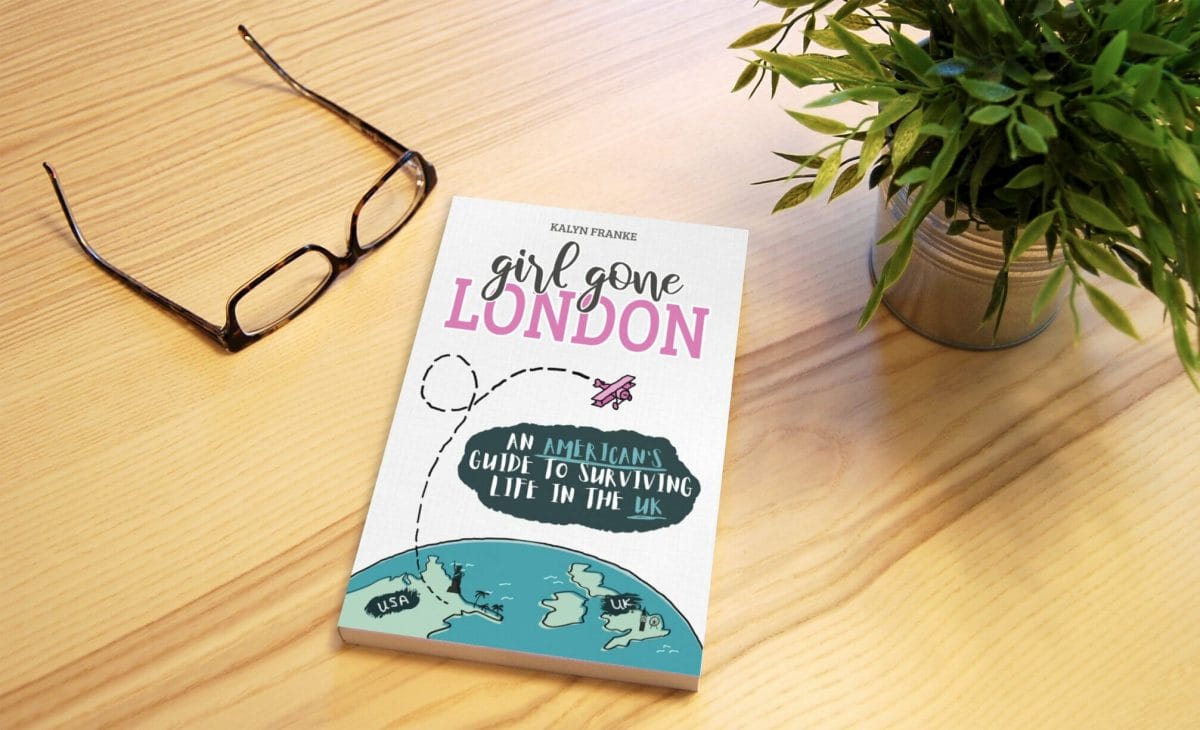 I also may have written it, so I'm biased.
But truly, if you're coming to the UK as an expat, a study abroad student, or even a visitor, my guide to life in the UK contains both personal anecdotes and maybe too-honest experiences, as well as resources and advice on topics ranging from homesickness in the UK (or how not to rage book a flight to America like I did), driving in the UK, being a student in the UK, and more practical advice about bank accounts, buying houses, and more.
It's truly a one stop shop for all of the weirdness and wonderfulness (is that a word?) that comes along with life in the UK, and also there is plenty of opportunity to laugh at me as I share all of my expat fails so there's that.
Also, I've got some resources that will help you navigate your visit in the UK or your life here as an expat.
If you're just visiting for a short period of time, particularly to London, I've got tons of info on the best London tours to help you get acquainted with the city – it's huge, so taking a tour is often the easiest way to figure out where you are and speak to an expert!
I've also got loads of tips about how to get yourself around London, including information on Oyster Cards, the tube, buses, and whether you should be brave enough to cycle in London.
If you're an expat in the UK or planning on being one, the bottom two articles are for you.
They talk all about my journey as an American moving abroad, as well as how you can do it too.
I also chat about making friends as an expat, because it comes with its own set of challenges and triumphs!
Right, now that you're all ready for your trip to the UK, let's move on to Bath and Body Works.
History of Bath and Body Works in the UK
I've been unable to find out if Bath and Body Works has ever been in the UK as a stand alone store – some comments on forums suggest it has, but other sources say otherwise.
If you do know if Bath and Body Works has ever been in the UK, let me know in a comment below!
Bath and Body Works is an American chain focusing on shower gels, home fragrances, perfumes, candles, and more.
It was established in 1990 in New Albany, Ohio, and now has stores in the US, Canada, Chile and Peru!
It also has stores in Kuwait, so it really is an international brand.
UK visitors fall in love with it for its relatively cheap prices and super fun scents, and now, as of 2022, you can actually buy some Bath and Body Works products at Next (a homegoods and clothing store in the UK).
However, it is not a stand-alone Bath and Body Works store, but rather a product line.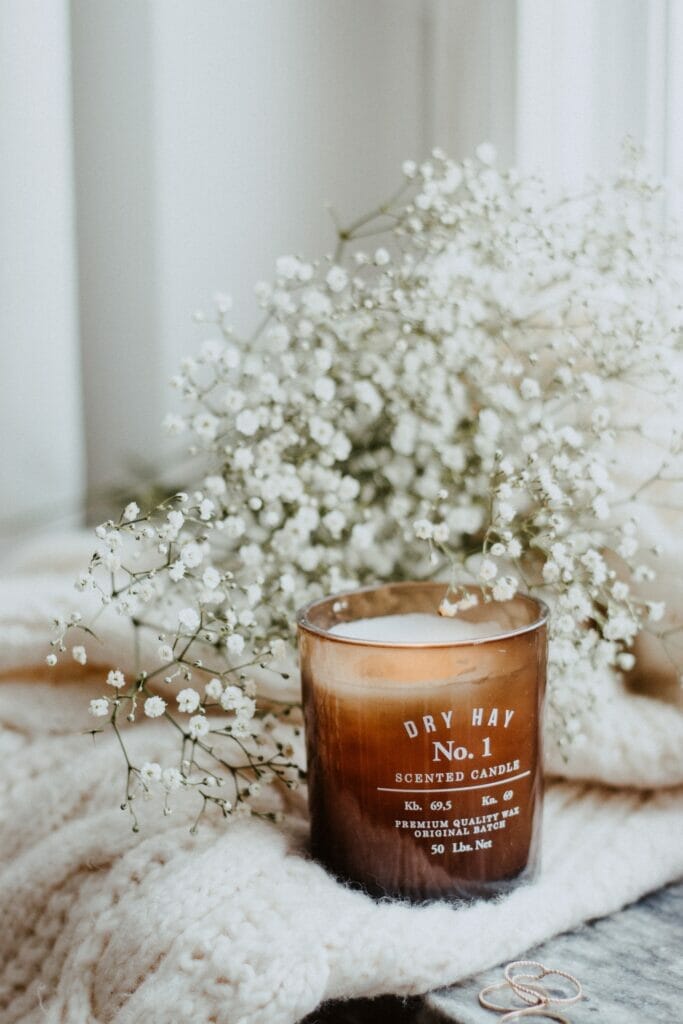 Equivalent to Bath and Body Works in the UK
Just because there's not a full Bath and Body Works store in the UK doesn't mean you can't still enjoy candles and refreshing scents.
I've come up with some alternate options of shops you can actually go into, though you can also order Bath and Body Works in the UK online here.
The Body Shop
The Body Shop is the closet thing to Bath and Body Works in the UK and has stores in malls, mainly.
They are cruelty free and focused on beauty products that do not harm animals, people, or the environment.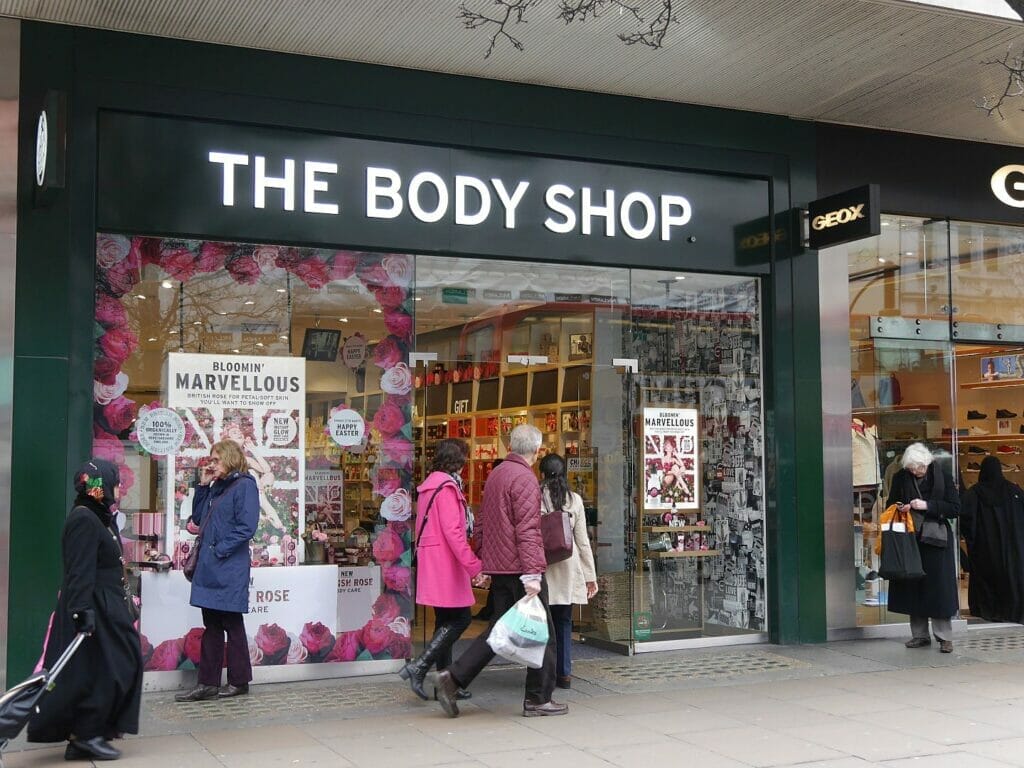 You can purchase anything from makeup to hair products to bath products from them, and it's a popular shop to go to when you need to get a gift for someone you don't know that well because everyone loves things that smell nice.
Lush
Known for their "bath bombs," Lush is another really popular beauty and fragrance store in the UK.
You can also find them on high streets or in shopping malls, and there are almost always sinks and tester products so you can try them out yourself before you buy.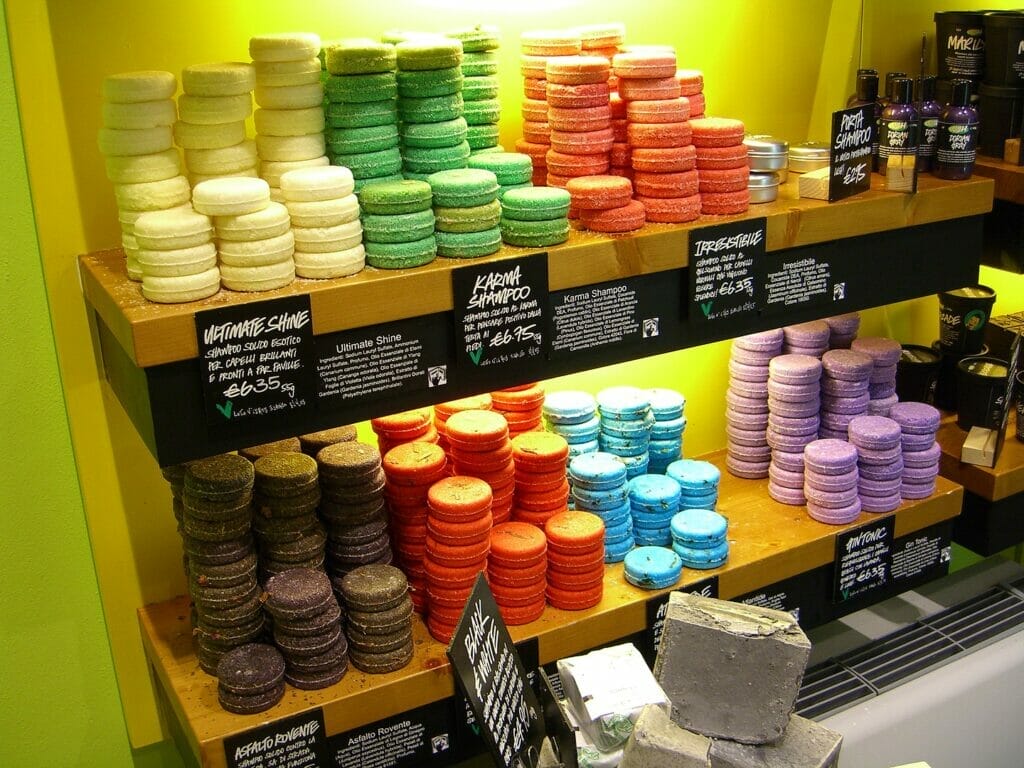 Read more in my full guide comparing UK and US stores and restaurants.
Coming to London Soon?
Hey! Since you're here I'm assuming you're intent on visiting this amazing city soon!
A great way to really immerse yourself in UK culture is see the sights with the help of a guided tour. I've picked out a few highly recommended ones below!
Tower of London Tour with Crown Jewels: One of the best things about having a Royal family is imagining you'll be a part of it one day… and what better way than to imagine yourself in their jewels!
Or at least stare dumbfoundedly. Either way, this tour is a sure fire way to get dazzled by London.
Westminster to Greenwich River Thames Cruise: London is built around the River Thames, and one could even say it's the most important part of the whole city!
As such there's no better, or relaxing for that matter, way to see the sights than from the view of the river itself! This tour takes you around the city and shows why all Londoners are really still rugged sea voyagers at heart, if maybe just a little more posh now.
Oxford, Stratford, and Cotswolds: Londoners would have you fooled, but there's more to this beautiful nation than just what remains within the confines of London… shocker I know!
And if picturesque beauty is what you're looking for I really recommend checking out the quaint and historical towns that scatter the outskirts. If nothing else, this tour will give you a break from commuting by the tube, and we all need that eventually.
Want to know more about US stores in the UK? Check this list out!