This post contains affiliate links for which I may make a small commission to help keep the site running. You will not be charged extra for these items had you not clicked the links. Thank you for your help to keep the site running!
One of the first questions I asked myself before I moved to the UK was, "Is there a Disney World in England?"
I mean, I already knew the answer because I'm a diehard Disney fan, but I wanted to make sure.
If you're also wondering about Mickey, Goofy and the gang on this side of the pond and asking yourself, "Is there a Disney World or Disneyland or Disney theme park in England or the UK?" I've got some answers for you.
GET A

FREE

LONDON INTRO GUIDE and ACCESS TO MY FB GROUP
Start your planning with this "Intro to London" guide and access to my London planning Facebook group!
Hey! Want more honest UK tips and planning advice? Click here to join my London and UK Travel Tips Facebook group, where I can answer more of your questions!
So, let's start started, the answer to…
"Is there a Disney World or Disneyland in England or the UK?"
is unfortunately, no.
There is no Disneyland or Disney World in London, England, or the UK.
However, Disney is very much here in other ways and there are alternative theme parks to Disney World in the UK that I'll discuss.
Before I do, however, I'd like to bring your attention to some of my favorite resources I've created for people moving to London or coming to visit the UK.
Firstly, no matter your reason for being here, you need the best book on living in the UK for Americans ever written – the book is called "Girl Gone London: An American's Guide to Surviving Life in the UK" and you should click here and check it out.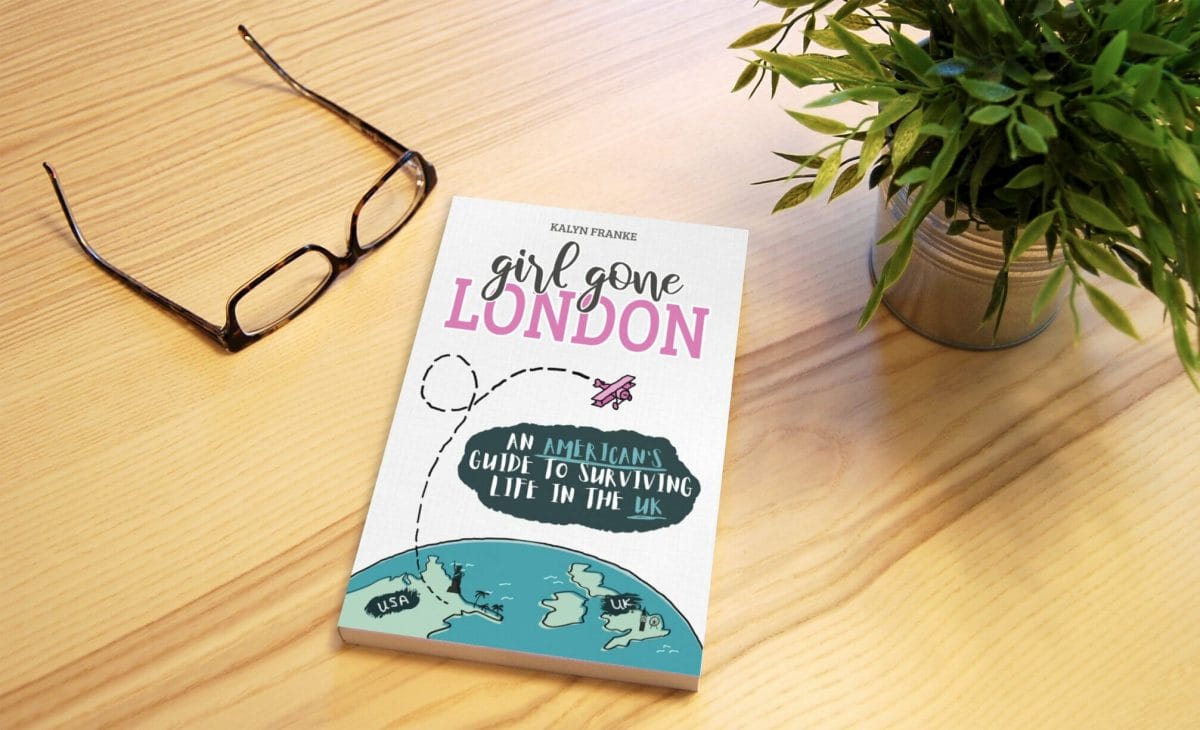 I also may have written it, so I'm biased.
But truly, if you're coming to the UK as an expat, a study abroad student, or even a visitor, my guide to life in the UK contains both personal anecdotes and maybe too-honest experiences, as well as resources and advice on topics ranging from homesickness in the UK (or how not to rage book a flight to America like I did), driving in the UK, being a student in the UK, and more practical advice about bank accounts, buying houses, and more.
It's truly a one stop shop for all of the weirdness and wonderfulness (is that a word?) that comes along with life in the UK, and also there is plenty of opportunity to laugh at me as I share all of my expat fails so there's that.
Also, I've got loads of resources below outlining all of the most important things to know when you're a visitor or expat in the UK.
If you're here for just a short amount of time, you'll appreciate my notes on the best London tours and how to get around London (this includes information on Oyster cards, taking the buses, and the tube).
If you're here for longer, I've got a guideline on making friends as an expat in the UK (not an easy task), as well as my full story about moving to the US from the UK and how to do it yourself without going absolutely crazy.
I hope these resources inspire you, motivate you and challenge you to have the best possible time in the UK as you can.
Right, now that we've covered those bases, let's chat about Disney.
History of Disney in the UK
Many people think of Disney as the theme parks, and I can assure you that there is not now, nor will there ever be a Disneyland in the UK or a Disney World in the UK (Disney World, by the way, is Disney's theme park in Florida, while Disneyland is the theme park in California).
The climate in the UK is much too soggy, and developers already thought about the best place to put a Disney in Europe and ended up elsewhere (more on that below).
However, that doesn't mean that Disney products and services aren't in the UK.
If you're here and want to get your Disney fix, you can go to a Disney store in many of the big towns (and there are at least two in London).
You can also see Disney musicals in the West End, including the Lion King.
Past Disney musicals here have included Aladdin and Mary Poppins as well.
You can even head to Dover and take a Disney cruise from the port, with multiple options that go to stops in mainland Europe as well as Norway and even transatlantic cruises from Dover to New York City.
Just because there isn't a Disney World or Disneyland in London or the UK doesn't mean that people aren't familiar with the brand.
In fact, Brits tend to love a vacation to Orlando and many families here have gone.
Equivalent to Disney World or Disneyland in the UK
Let's say you're looking for a Disney theme park equivalent, not just a place to express your inner Disney geek and buy some merchandise of watch a musical.
I've put together some options for you depending on the reason you're interested in the alternatives to Disneyland in the UK.
Disneyland Paris
Disneyland Paris is the location of Europe's Disney theme park, and it's just about a 2 hour train ride from London on the Eurostar.
We've gone to Disneyland Paris at Christmas and found it magical in its own way.
The park is even more fairytale themed, as the legend goes that Europeans weren't impressed by "regular" old castles and European architecture – they wanted something more fantastical to keep them interested.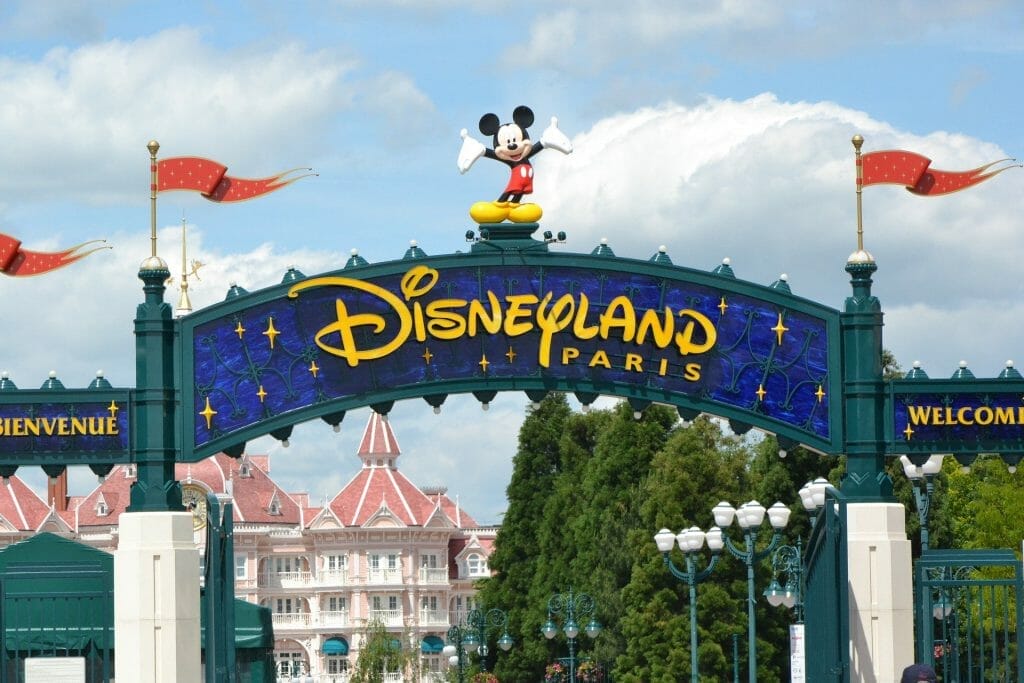 You can also ride some rides and do some experiences there that you can't do anywhere else in the world, including a lovely Alice in Wonderland maze.
The Small World ride is amazing there as well – particular at the holidays.
Alton Towers
If you're searching for a Disney theme park in the UK because you want to ride some rides and you don't care about the Disney theming, then your best bet is Alton Towers.
This is one of the UK's premier theme parks, and while they don't do it up as well as Disney (in my humble opinion), it's still a great day out and your next best bet.
Check out the nearest hotels to Alton Towers here.
Read more in my full guide comparing UK and US stores and restaurants.
Coming to London Soon?
Hey!
Since you're here I'm assuming you're intent on visiting this amazing city soon!
A great way to really immerse yourself in UK culture is see the sights with the help of a guided tour.
I've picked out a few highly recommended ones below!
Tower of London Tour with Crown Jewels: One of the best things about having a Royal family is imagining you'll be a part of it one day… and what better way than to imagine yourself in their jewels! Or at least stare dumbfoundedly.
Either way, this tour is a sure fire way to get dazzled by London.
Westminster to Greenwich River Thames Cruise: London is built around the River Thames, and one could even say it's the most important part of the whole city!
As such there's no better, or relaxing for that matter, way to see the sights than from the view of the river itself! This tour takes you around the city and shows why all Londoners are really still rugged sea voyagers at heart, if maybe just a little more posh now.
Oxford, Stratford, and Cotswolds: Londoners would have you fooled, but there's more to this beautiful nation than just what remains within the confines of London… shocker I know!
And if picturesque beauty is what you're looking for I really recommend checking out the quaint and historical towns that scatter the outskirts. If nothing else, this tour will give you a break from commuting by the tube, and we all need that eventually.
Want to know more about US stores in the UK? Check this list out!