This post contains affiliate links for which I may make a small commission to help keep the site running. You will not be charged extra for these items had you not clicked the links. Thank you for your help to keep the site running!
Hey, department store lovers!
When I first moved to London, I remember wondering, "Is there a Macy's in London or the UK?"
Whether you're just coming over for a few weeks or are planning a more permanent move, you may be thinking the same thing!
From the Macy's Thanksgiving Day parade to the iconic window displays, Macy's is an iconic part of American culture and and conjures up memories of trailing behind your parents while they shop for the perfect Christmas present or pick out a "special" outfit for an upcoming event.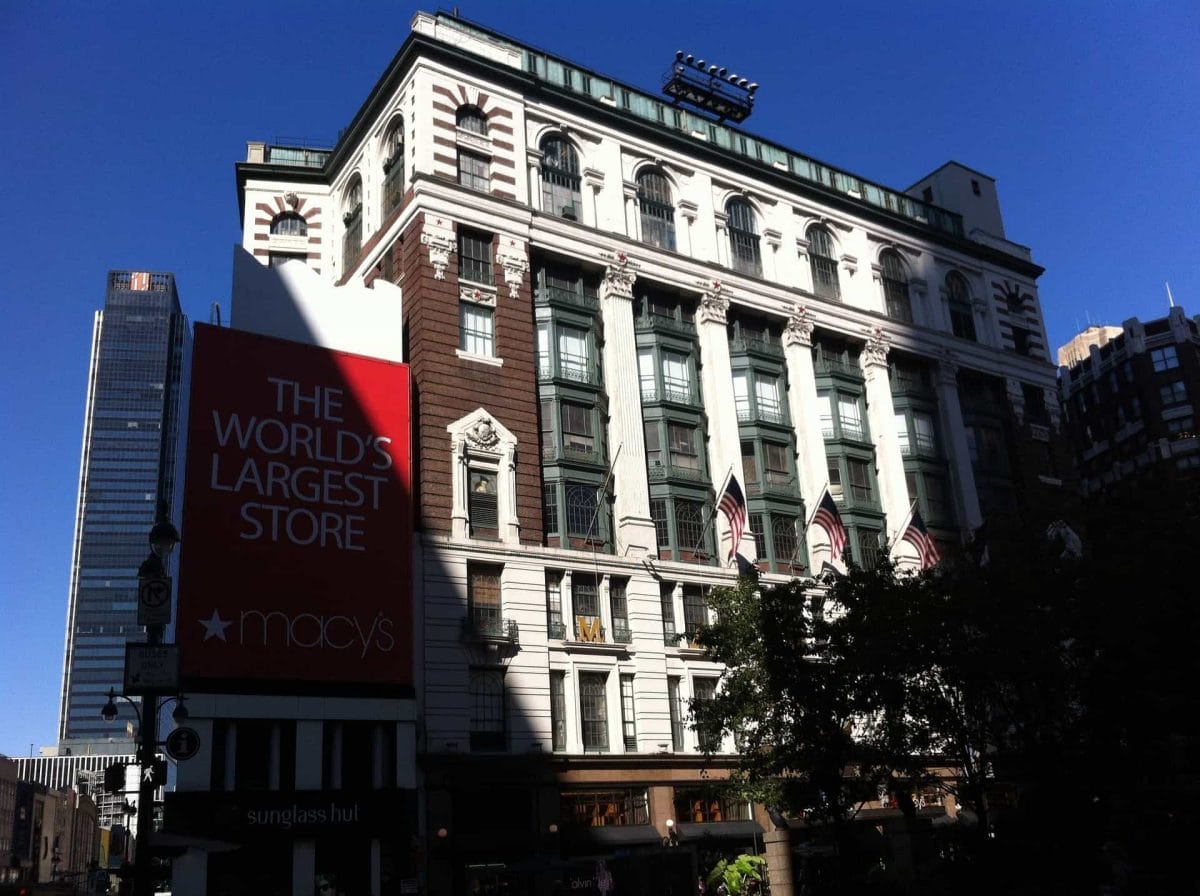 GET A

FREE

LONDON INTRO GUIDE and ACCESS TO MY FB GROUP
Start your planning with this "Intro to London" guide and access to my London planning Facebook group!
Unfortunately for you Macy's lovers, the answer to the question of…
"Is there a Macy's in the UK or London?"
Is no.
But before we dig too deep into the alternatives to Macy's in the UK or London and the current state of Macy's in America that probably helps to explain its lack of expansion, I wanted to share some of my favorite articles with you all about adjusting to life in the UK, whether for two days or two years.
Firstly, no matter your reason for being here, you need the best book on living in the UK for Americans ever written – the book is called "Girl Gone London: An American's Guide to Surviving Life in the UK" and you should click here and check it out.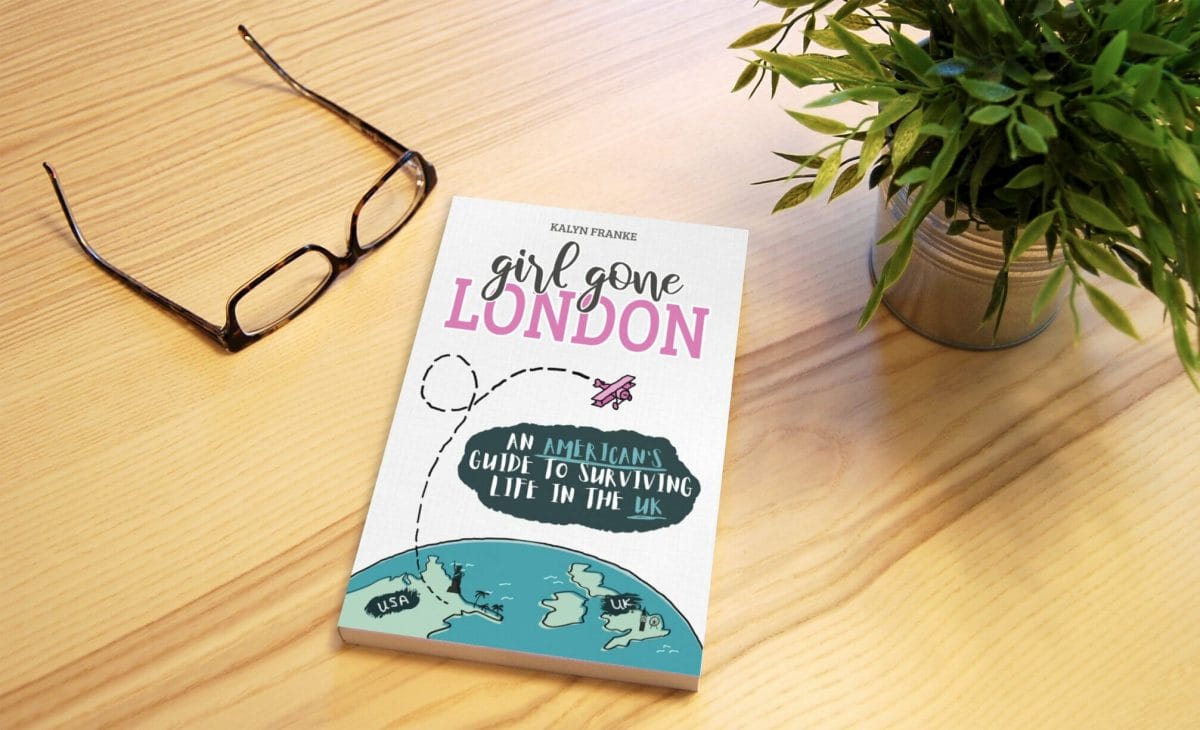 I also may have written it, so I'm biased.
But truly, if you're coming to the UK as an expat, a study abroad student, or even a visitor, my guide to life in the UK contains both personal anecdotes and maybe too-honest experiences, as well as resources and advice on topics ranging from homesickness in the UK (or how not to rage book a flight to America like I did), driving in the UK, being a student in the UK, and more practical advice about bank accounts, buying houses, and more.
It's truly a one stop shop for all of the weirdness and wonderfulness (is that a word?) that comes along with life in the UK, and also there is plenty of opportunity to laugh at me as I share all of my expat fails so there's that.
You'll find resources on adjusting to culture shock, surviving a trip on the London Underground, things to think about when driving in England as an American, and how to understand UK money so you're not standing there awkwardly at the register while the salesperson yells at you.
Just kidding, this is England we're talking about, there will be no yelling – instead, lots of staring.
Right, turning back to the "Is there a Macy's in the UK" or "Is there a Macy's in London?" drama.
Macy's had 669 full-time stores in the US as of 2017, and it is also the largest US department store in terms of sales, but it hasn't made it's way over to the UK.
A few years back, it was undergoing some financial issues which forced it to close many of its stores, but today it's on a bit of a rebound and doing well.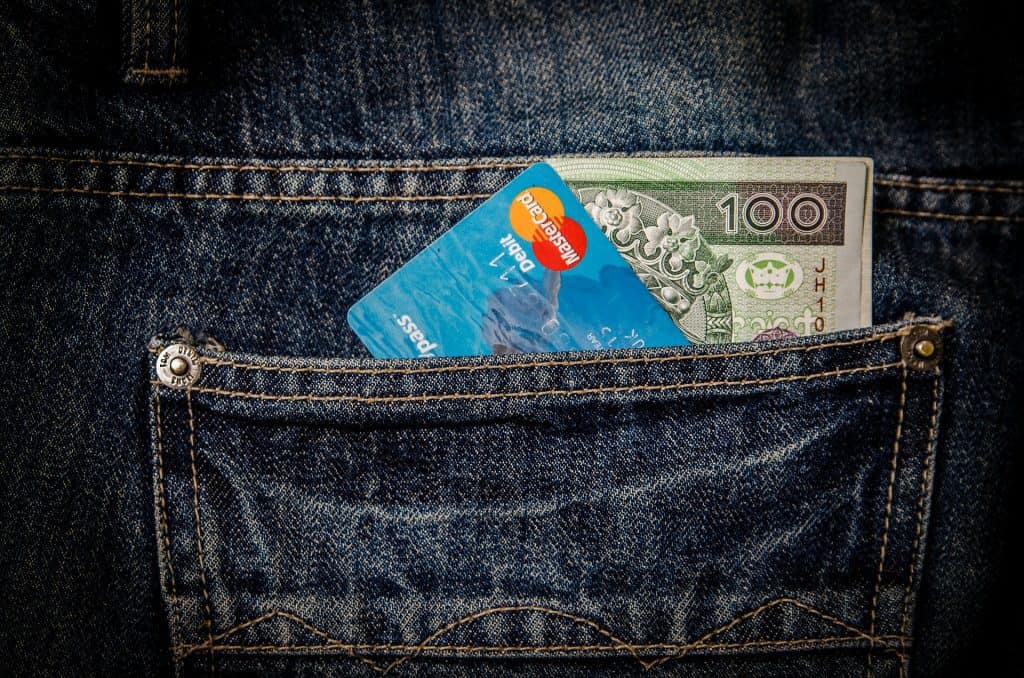 Some analysts are skeptical it will last, but I choose to look on the positive side for the store that has become synonymous with the Miracle on 34th Street because WHO DOESN'T LOVE THAT MOVIE?
Exactly.
So you won't find Macy's in the UK, but you do have some options when it comes to going to department stores in London or the rest of the UK.
One of the most popular options for people who either have disposable incomes or want to appear as if they have disposable incomes (hello, me) is John Lewis.
John Lewis operates 50 stores throughout England, Scotland, and Wales, and is known for their quality and incredible returns policy.
Their Oxford Street store is the place to go in London if you're in the mood for some serious department store shopping, and John Lewis puts out a commercial every Christmas that has become an important tradition of celebrating Christmas in the UK.
They also have an online shop so you can order and have it delivered straight to your door.
We registered at John Lewis for our American wedding in the UK and ended up getting some amazing cutlery (oh my god, how old am I?!) and some sofa cushions that we would have never purchased with our own money, but love dearly.
You could also check out Debenham's, which sells everything from clothes to electronics to household goods to appliances (now online only).
Debenham's is similar to John Lewis, though is perhaps considered just slightly beneath it in terms of fanciness.
It's no Walmart in the UK-equivalent, that's for sure!
While I know that sometimes it's disappointing to not find your favorite American brands in the UK, it's a great opportunity to try the "local" brands and get yourself immersed in a culture different to your own.
Bon Voyage!
Read more in my full guide comparing UK and US stores and restaurants.
Want to know more about US stores in the UK? Check this list out!