This post contains affiliate links for which I may make a small commission to help keep the site running. You will not be charged extra for these items had you not clicked the links. Thank you for your help to keep the site running!
So you're headed to London and are wondering what in the world this mysterious talk about Oyster Cards means.
What is an Oyster Card, how do you use an Oyster Card, and where can you use an Oyster Card?
Does an Oyster Card look like an Oyster? Where do I buy an Oyster Card?
How much is an Oyster Card?
The list of questions goes on.
Getting around London (see my full guide to getting around London here) is super easy and there are lots of options, but the dominant trend you will notice is that the Oyster Card is really your ticket (literally and figuratively) to getting around London.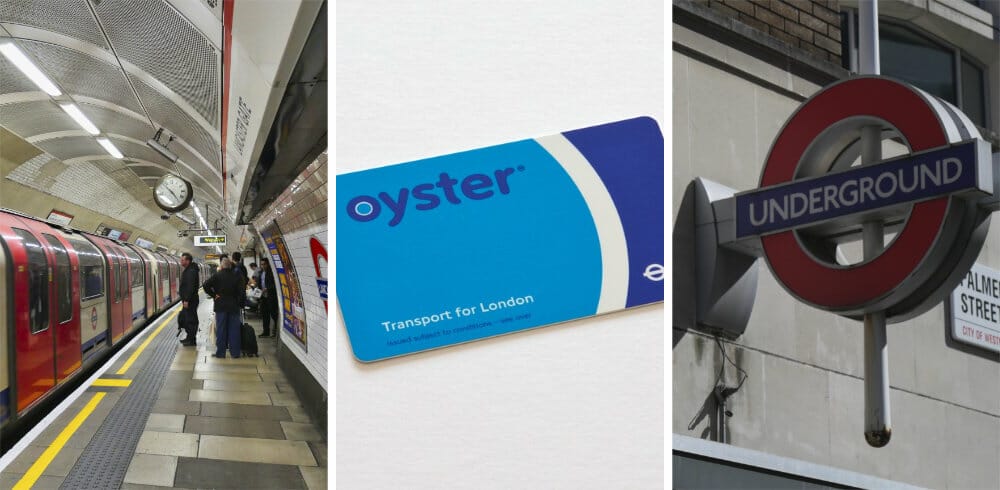 In this guide, I'll talk about where to get an Oyster Card, what kind of Oyster card you should buy, and how to use Oyster Cards depending on the length of your stay in London.
Hey! Sidenote! Planning on visiting the UK or moving to the UK?

For more advice, photos and friendly help, click here to join my UK Travel Facebook group to carry on the conversation with fellow travelers and UK experts.
Wait, stop!
Before you keep reading, I just wanted to make sure you know about my expert 7-day London itinerary that includes all of the iconic attractions plus off-the-beaten path activities and restaurants, as well as step-by-step walking and public transportation directions!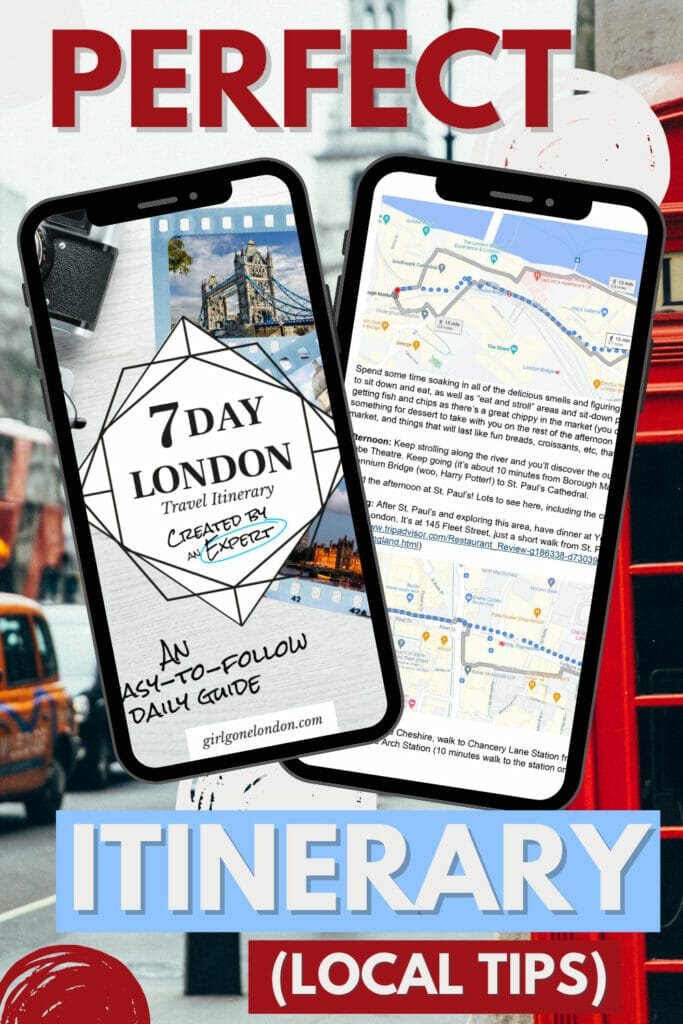 It can be stressful spending so much money on a London trip and not knowing if you're fitting everything in or making the most of your time.
To help you out, I've taken my 10 years of London experience (starting as a visitor and then as a resident) to make sure that you have the ultimate step-by-step itinerary that will make sure you see the real London.
And, hey, if you're not coming for exactly 7 days or already have some plans, don't worry, as it's editable so you can mix around the days, incorporate your own ideas, or pick and choose which days to follow.
What You Should Not Use to Get Around In London as a Visitor
There are certain ways of getting around London as a visitor that you can use, but you probably shouldn't for the reasons outlined below.
This is assuming that you are staying in London and not somewhere very far out (ie, an entirely different city).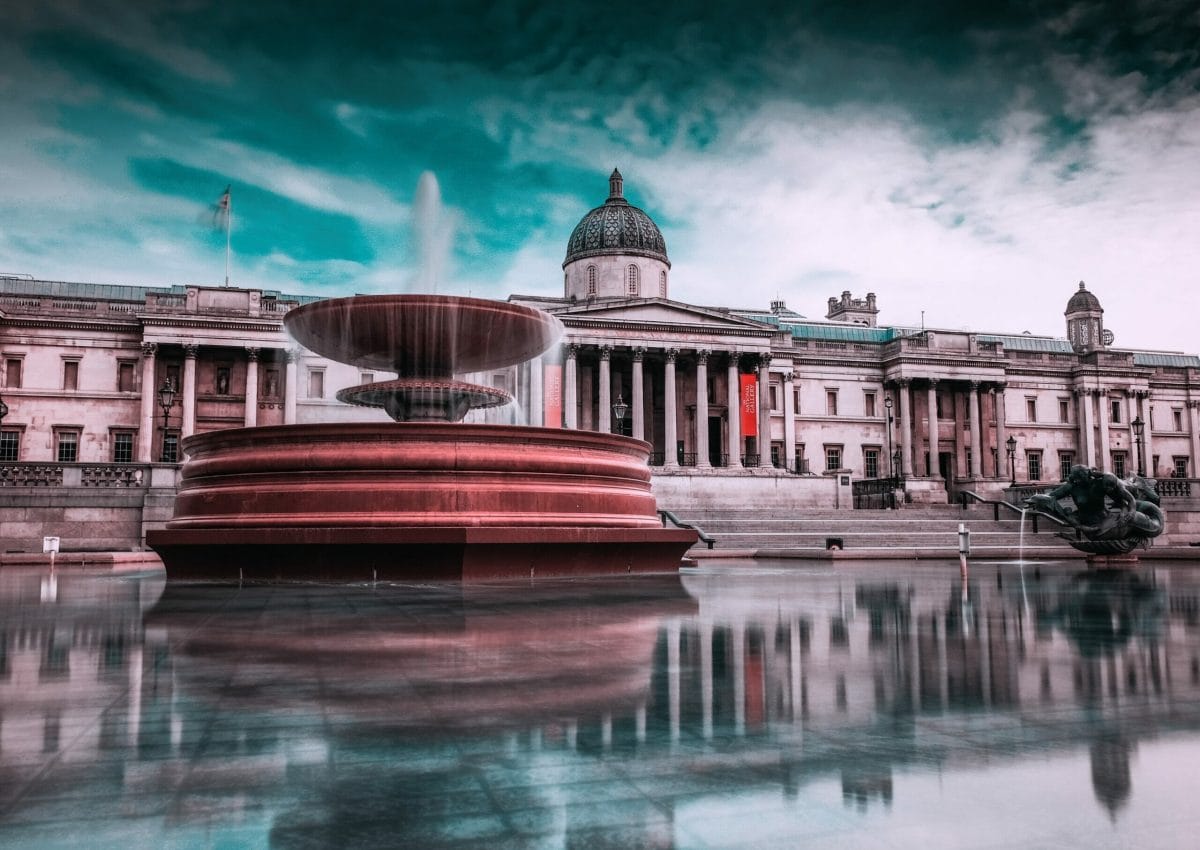 Cash/Paper tickets
Cash is not accepted on the London buses, and while you can buy a one-way paper ticket for the tube, you're going to be paying £4.90 for a one way journey instead of £2.40 like you would using an Oyster in Zones 1-2.
So, suffice it to say, absolutely not worth it.
Even if you are only making a single journey in London, buying an Oyster card, making your journey, and then getting the Oyster card refund of £5 is still going to save you money.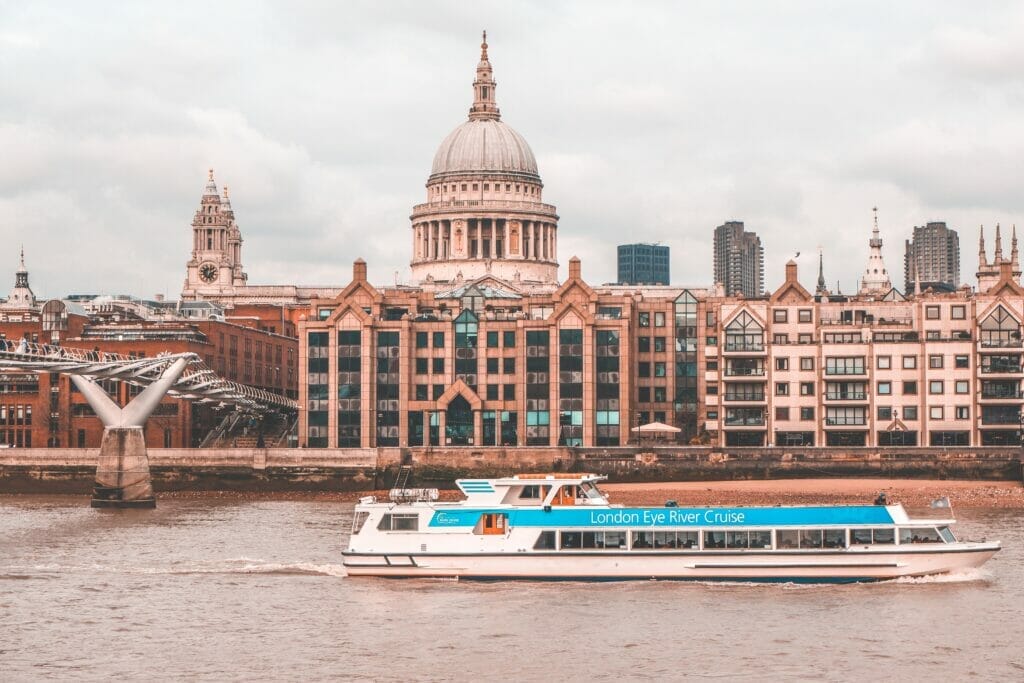 Visitor Oyster Card
People often get confused about the differences between a Visitor Oyster Card and a regular Oyster card.
They are essentially the same thing, with the major difference being that a Visitor Oyster Card is purchased ahead of your trip to London and you have to pay postage.
An Oyster Card that you get in London, on the other hand, has obviously no postage because you're getting it when in the city.
I recommend all visitors simply get an Oyster Card when they arrive in London and save yourself the excess money.
You also cannot register Visitor Cards onto the Oyster Card app.
Contactless Payment Card
A very popular way for UK residents who have a Contactless payment card (ie, a debit or credit card with contactless technology) is to use that to take the tube and buses as this is an option for travel.
The problem with this as an overseas visitor is that you may not have a contactless card, and if you do, you will get hit each time with a foreign transaction fee.
In this way, even though it may be an option to use in a pinch, I would say stick to the Oyster card so you know exactly how much you're spending and can check up on how much you have left, as well as not being charged a bit extra each time you travel.
Also then you get to use an Oyster Card and feel like a Londoner so that's a bonus.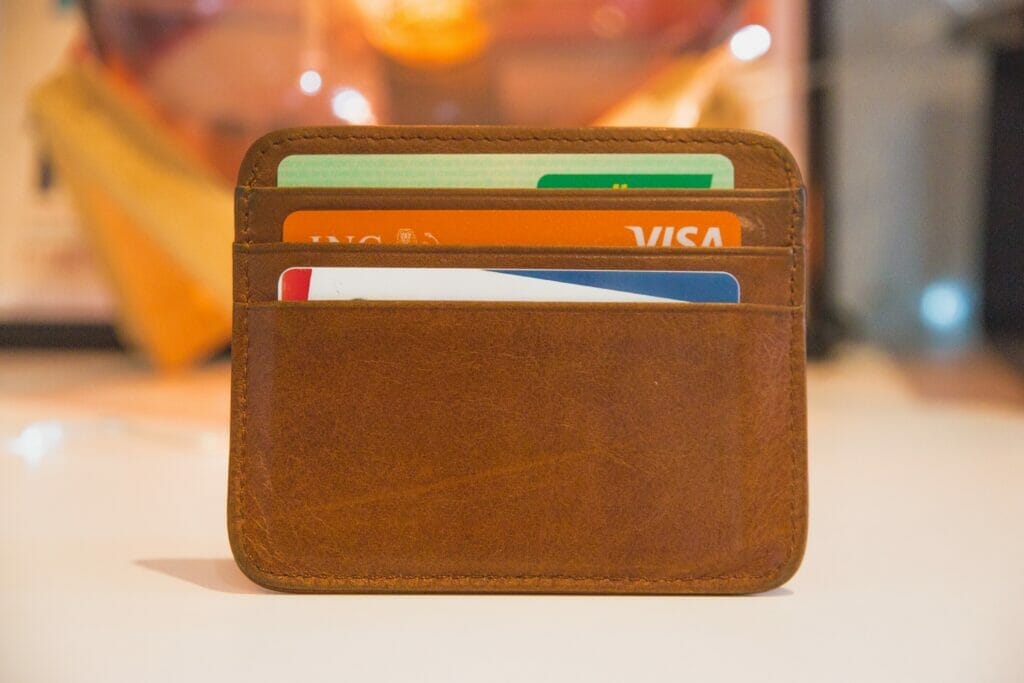 Where to Purchase an Oyster Card
Oyster cards are only available in London as they only apply to London, and you can buy one at:
Any London Airport (Stanstead, Luton, Heathrow, Gatwick, or London City – just head to the tube station or train station within the airport)
Tube or Overground Stations in London
Visitor Centres
Any London convenience store that is marked with an "Oyster Ticket Stop" badge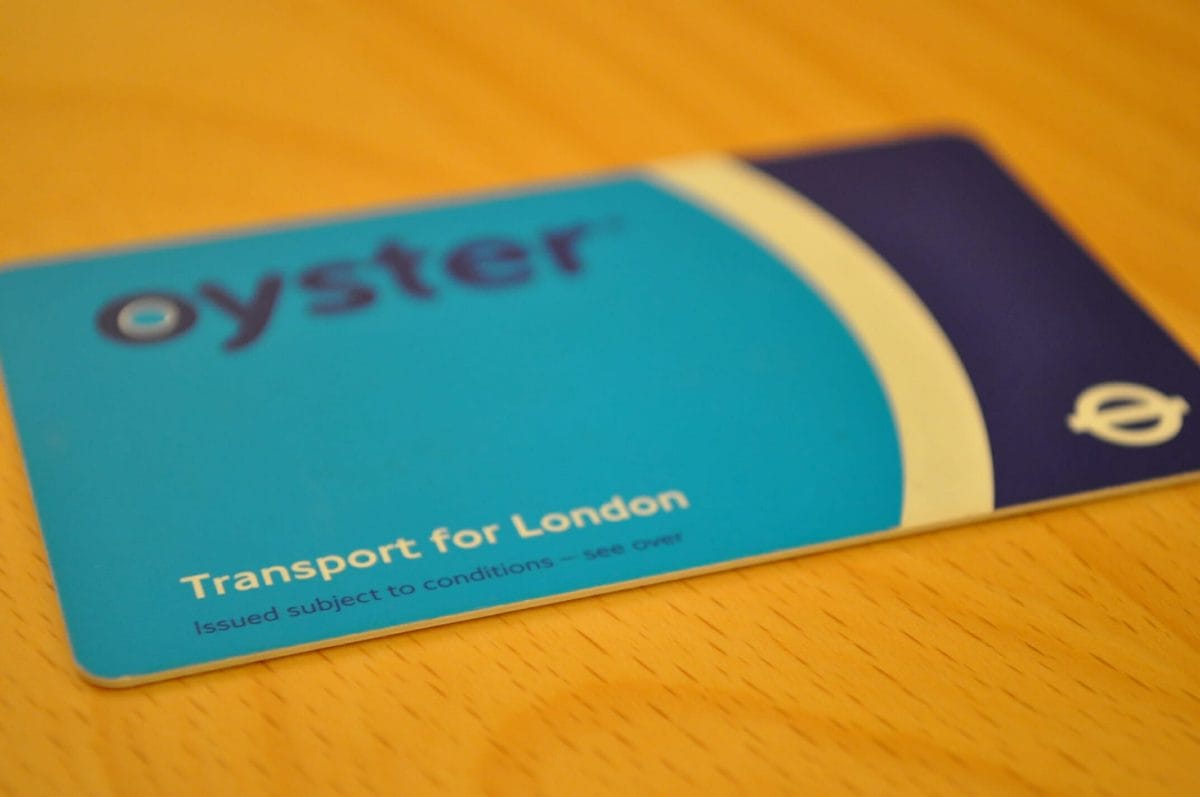 The easiest way to do it is just to get one at the first tube or train station you come across in London, whether that's at the airport or elsewhere.
You can purchase one by going up to a member of staff or, if there are no staff around, there are kiosks where you can purchase Oyster cards and add money onto them (more on that in a minute)
Who Needs an Oyster Card?
Every member of your party over 10 will need their own Oyster card – you cannot share during your journey.
If you're coming to London with kids, you should know that children under 11 do not need any Oyster card and will travel with their parents – you pull them through the barriers with you.
You can bring up to 4 children under the age of 11 with you as a paying adult for free.
If your child is between 11 and 15, stop by any tube station to get a member of staff to add a "Young Visitor Discount" onto their Oyster card – this will give them discounted fares for 14 days.
You are allowed to pass on your Oyster card to others, but not during the same journey.
So if your friend and his wife gave you their two oyster cards from their time in London, that is fine.
If you are a family of four but only two of you are traveling together at one time, you could get two oyster cards and just give them to whoever is traveling.
But if you are on the tube or a bus together at the same time, you will each need your own Oyster card if you are old enough to need one.
If you are a study abroad student in London, you may be able to register for a student Oyster card which is a great way to study abroad in London on a budget.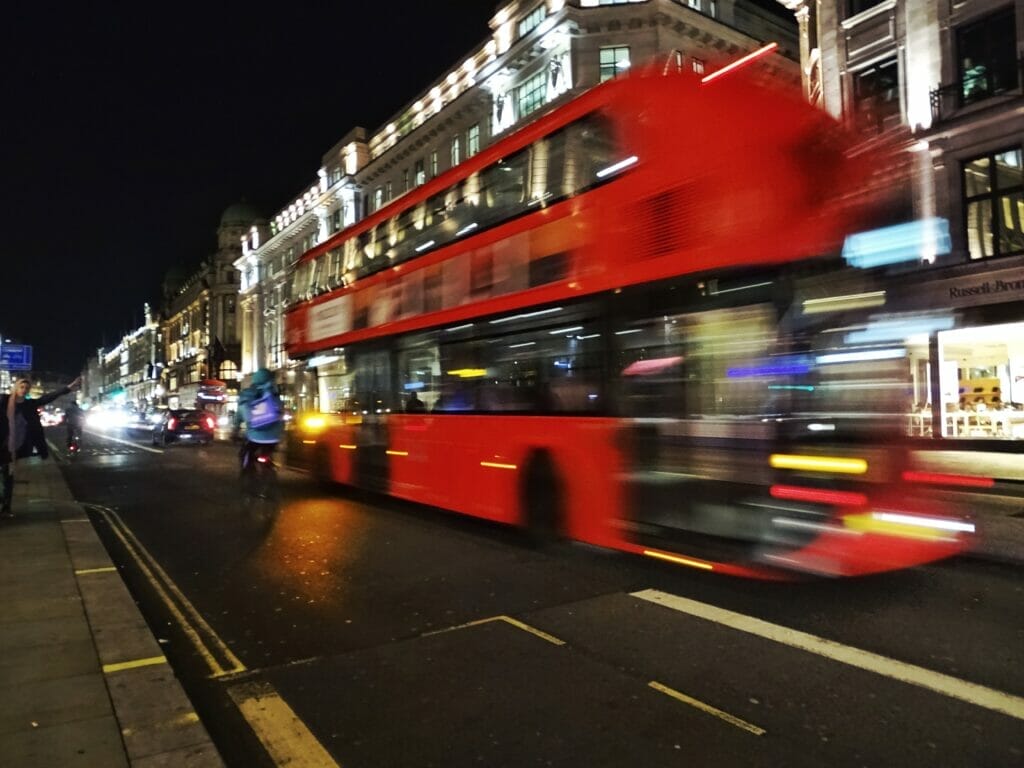 Where Can You Use an Oyster Card?
You can use an oyster card to pay in full on the tube, London buses, the Emirates Air Line, and the Thames Clippers river boats, as well as certain trains that run within Zones 1-9.
This map shows you the London train routes that allow you to use your Oyster Card.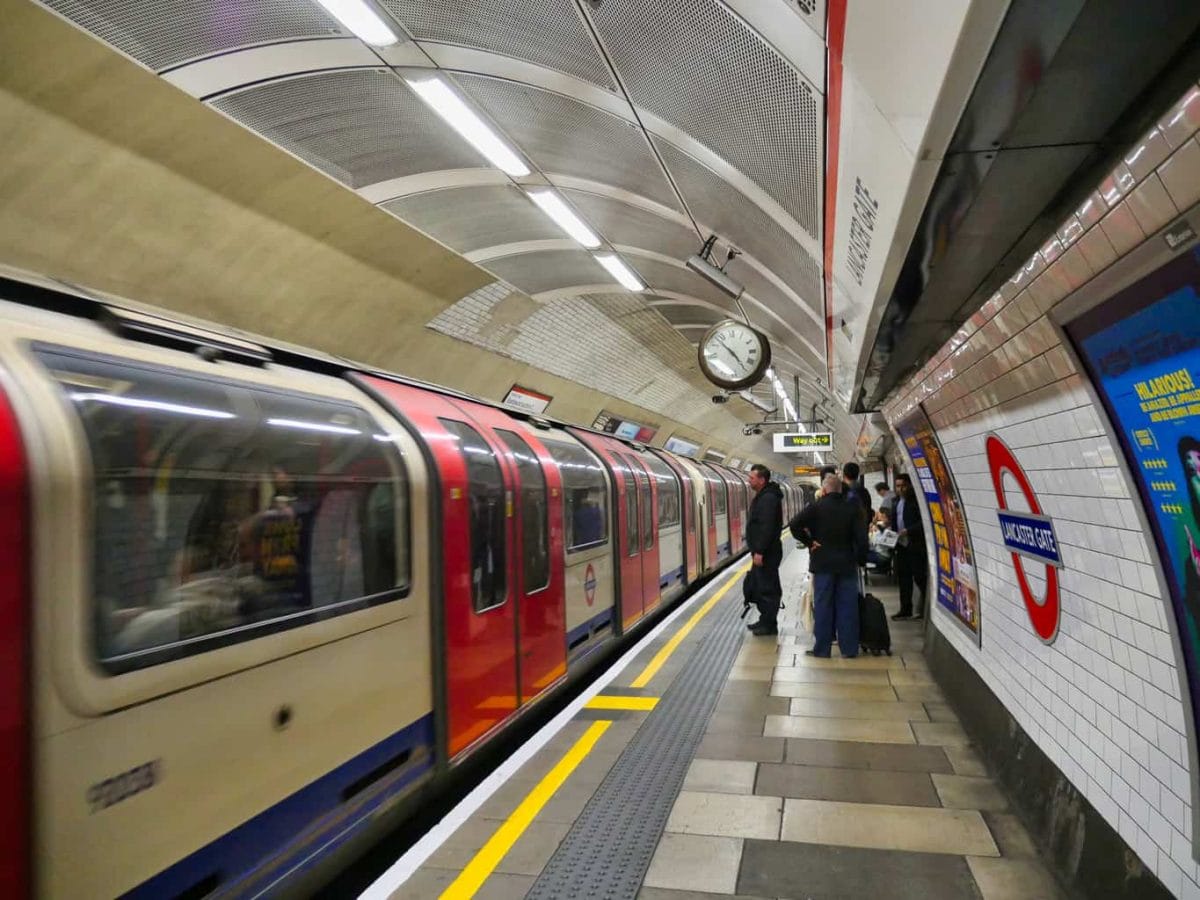 Commonly asked routes include the route to Watford Junction for the Harry Potter Studios tour, the route from Heathrow Airport to central London, Gatwick Airport to central London, and the route to Hampton Court Palace – and the answer is yes, you can use an Oyster card with PAYG credit to get to any of these.
How Much Does an Oyster Card Cost?
The up front for an Oyster Card is £5 per card.
How Much Does it Cost to Travel Using an Oyster Card?
One of the most important topics to talk about when it comes to riding the London Underground is how much it costs to travel using an Oyster Card, so I'm going to try and break it down as easy as possible.
The most popular way to pay using Oyster Card is to add "Pay as you go" credit onto it, which is just money.
If you add £5 to the card (this doesn't include the deposit to actually buy the card, but after that), then you will have £5 loaded onto the card in Pay as You Go Credit.
Every journey on a method of transport that qualifies for Oyster card will cost you a certain amount of credit, depending on the distance and time of travel.
For instance, for a single tube journey in Zone 1, it will cost you £2.40.
A journey from Heathrow Airport to Oxford Circus tube station will cost you £5.10 during peak hours (Monday through Friday, 6:30 am to 9:30am) and £3.10 at all other times.
A single ride on a bus will cost you £1.50.
To find the fare of your journey, you can check the TFL Fare Finder, but it isn't necessary to exactly plan out how much each of your journey's will cost.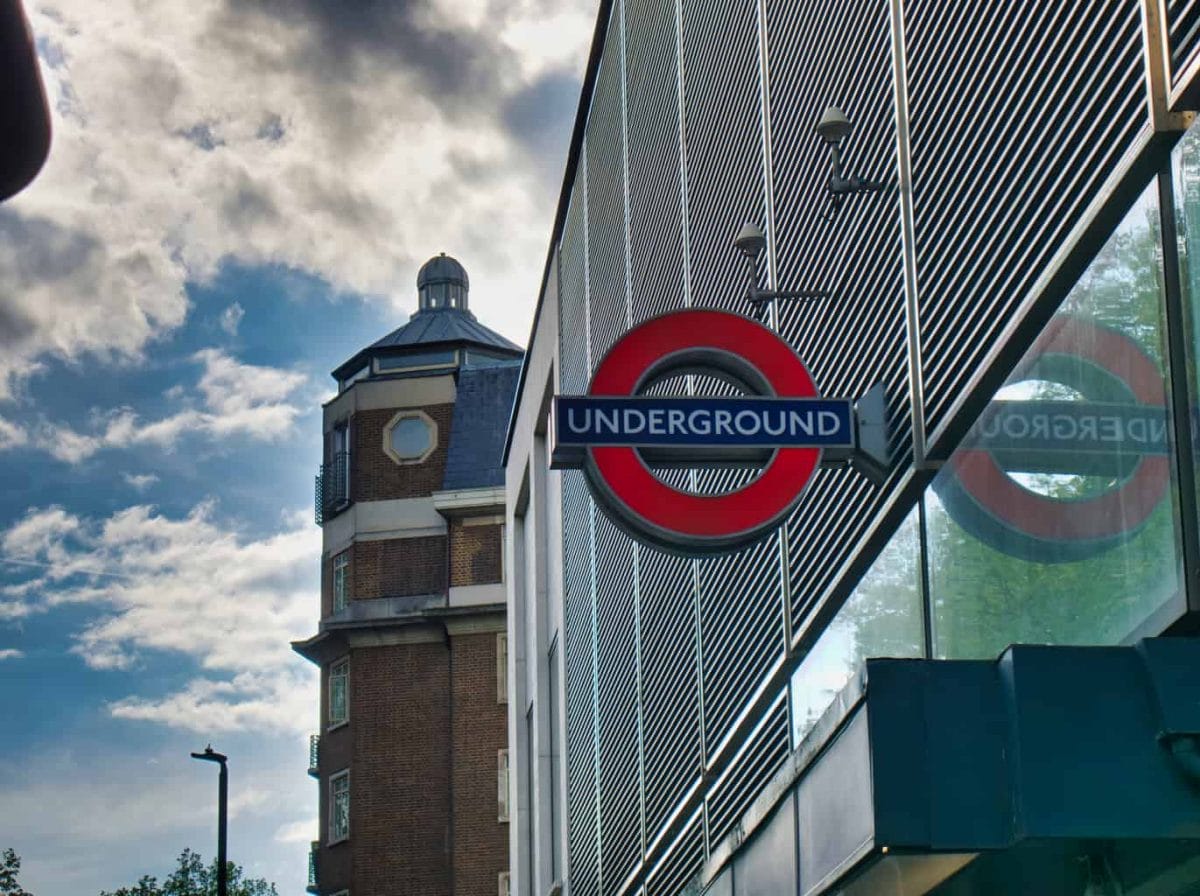 Then, each day has a "daily cap" on how much you will get charged on your Oyster Card.
For instance, if you just take London buses, the daily cap is £4.50. Once you reach that amount, you will be able to ride for free the rest of the day (you will still need to tap your Oystercard in, but it won't charge you).
It's the same for the tube – if you travel in Zones 1-2 on the tube (most of Central London), the most it will let you spend in a day is £7.00.
After that, you will still need to tap in but it won't take any money from your card.
A day runs from midnight to midnight – not random 24 hour cycles based on when you use your card.
The vast majority of visitors will be served by this option and using the Oyster Card this way.
There is another option, depending on how many days in London you have, which is purchasing a "travelcard" that is loaded onto your Oyster Card, which is basically unlimited travel for a certain number of days.
Because of the Oyster cap on Pay As You Go spend, though, it is not advantageous to buy a travelcard loaded onto your Oyster Card unless you are staying for 7 days.
The 7 Day travelcard (unlimited travel), can work out slightly cheaper than using 7 days of Pay As You Go.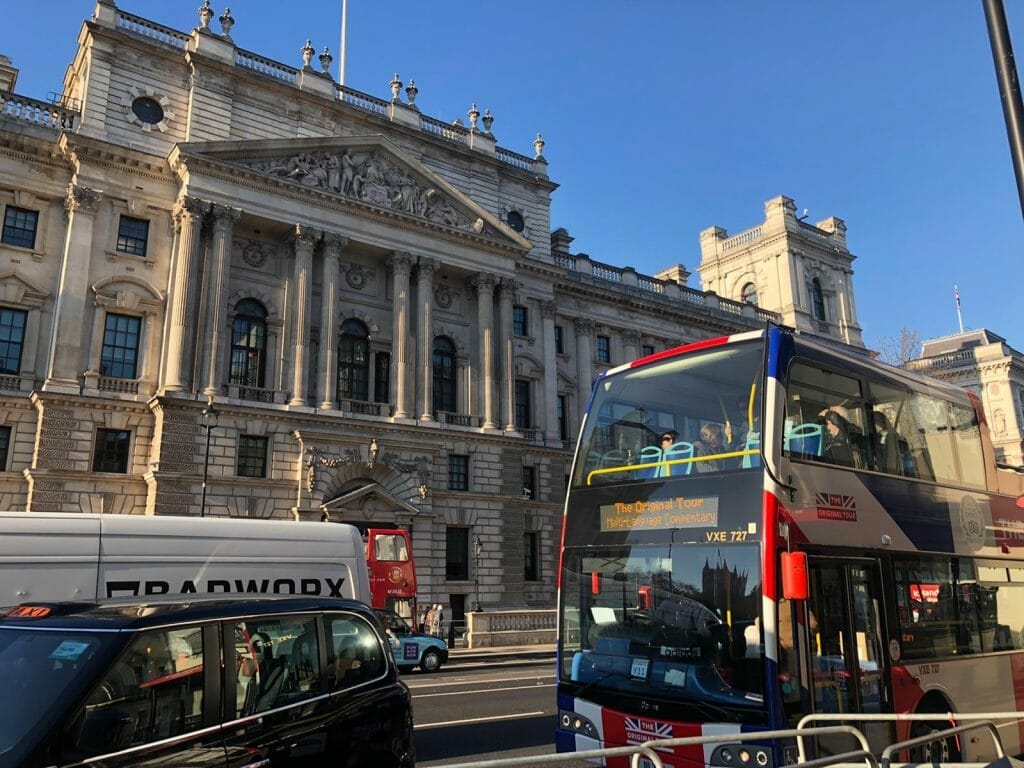 How Much Money Should I Load Onto My Oyster Card
I would recommend loading £10 per day of your stay onto your Oyster Card to account for any peak journeys or times when you travel outside Zones 1-2 and need to pay a bit more.
Any money that you have left at the end of your stay on your card, you can get back from an Oyster kiosk, or you can keep the card with the money loaded onto it for your next time in London or pass it off to a friend who is going to London.
How to Check How Much Money I Have on My Oyster Card and Add Money/Travelcards
Once you purchase your Oyster Card, you can register it through the TFL app, which is a good way to see where you have been traveling or remember what stop you got off at.
You can also try to load money on this way, though it sometimes has trouble with non-UK card payments.
The easiest way to either add money to your Oyster card, add a Travelcard onto it, check how much money you have on it, or get a refund for the remaining Pay As You Go money is to either go to a member of staff at any tube station who can help you, or go to an Oyster kiosk that looks like this and follow the instructions to do it yourself.
Start by tapping your oyster card onto the yellow reader, and then it will give you instructions from there.
You will also be able to see, when using the tube, what your remaining balance is on your Oyster when you tap "out" at a station – look straight ahead at the numbers flashing on the reader and it will usually tell you.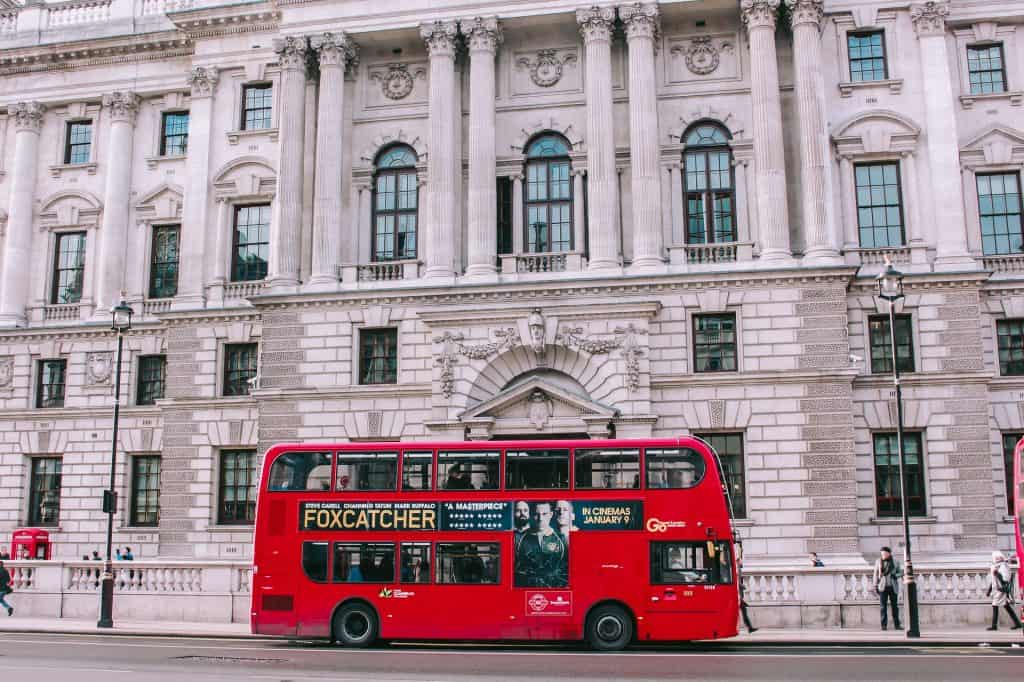 Discounts on Oyster Cards
There are a couple of discounts on Oyster Card fares that you can take advantage of depending on who you are traveling with.
11 to 15 year olds can get a Young Visitor Discount added to their Oyster card which will make their fares cheaper for 14 days.
If you are staying in the UK for a longer period of time and taking trains throughout, you can also purchase a "Young Person's Railcard" between the ages of 16 and 30 for £30 and then register this with your Oyster Card to get discounts on off-peak fares.
This is only worth it if you are in the UK long enough and traveling enough to eventually save your £30 that you paid for it, so I would recommend that if you are a study abroad student or longer term expat, not short term visitor.
Using an Oyster Card over buying single tickets is a discount, in and of itself, so you will never find a "discounted" Oyster Card for the general public.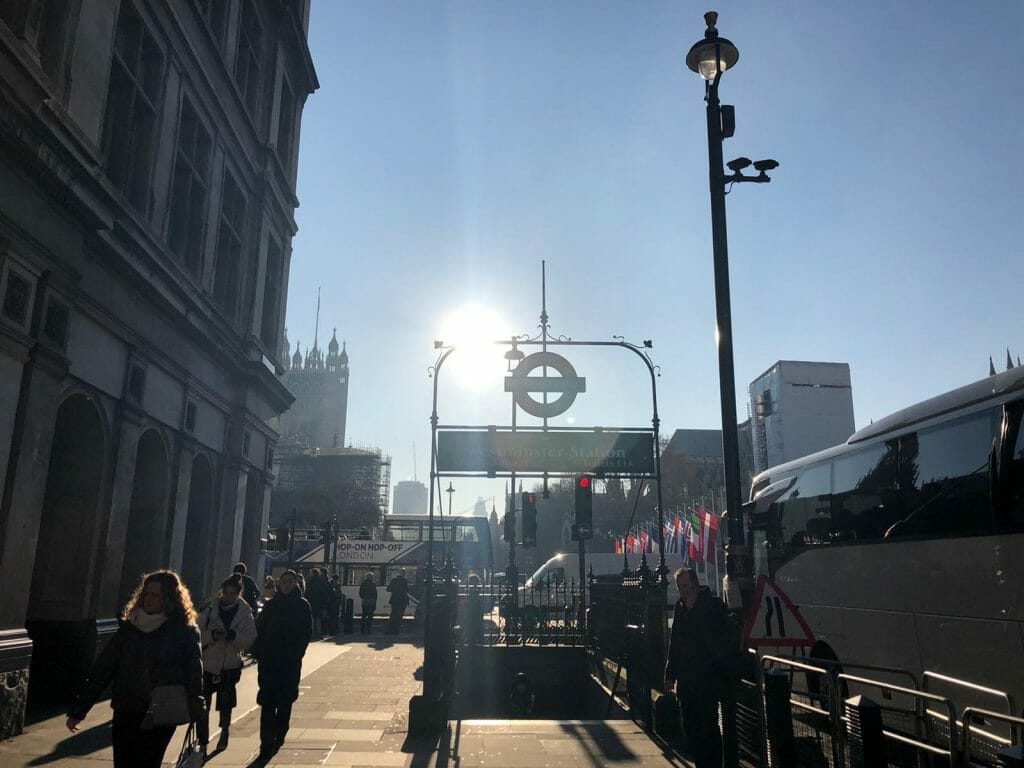 How to Use an Oyster Card
Now that we've talked a bit about purchasing an Oyster Card, why you should use an Oyster Card, and what types of transportation an Oyster Card gets you on, let's talk about how to actually use the Oyster Card!
The main thing to always look for, whether you're on a bus, tube, or boat is to find the yellow Oyster card reader (circular).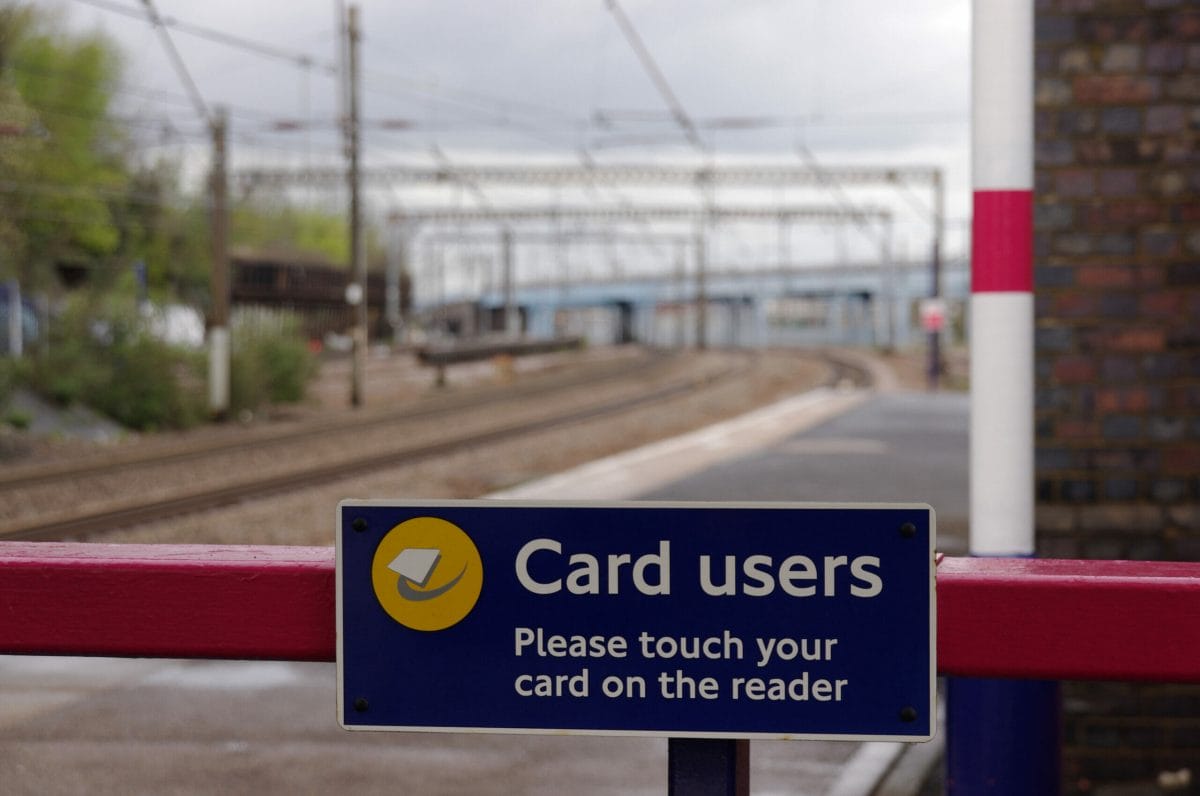 This is where you "tap in", so press your Oyster card onto it.
On the tube, this will open the barrier for you, and on other forms, this will make a beeping noise and flash green to let you continue onto the bus or boat.
You will need to keep hold of your Oyster card while traveling on the tube and boats, as at the other end you will need to "tap out," and place your card on the card reader again to signal that you are finishing your journey.
On a bus, you do not need to "tap out" and can just get off the bus at your stop.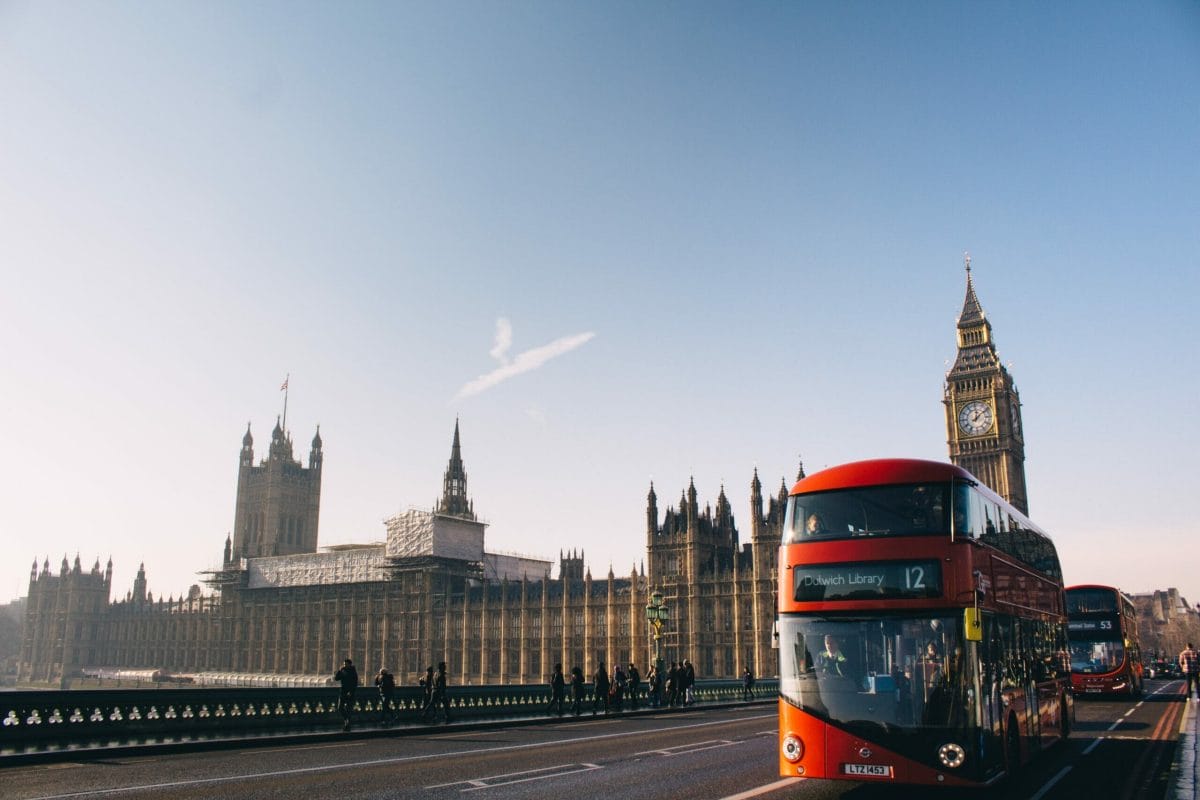 Even if you get off at a tube stop that does not make you tap out to exit, you should always find the card reader and do so, or you risk being charged more because the system will not know when you finished your journey.