This post contains affiliate links for which I may make a small commission to help keep the site running. You will not be charged extra for these items had you not clicked the links. Thank you for your help to keep the site running!
Often, people ask me for the best things to do in London, and I respond something like "ummm, all of it!" OR they ask for the top London attractions in my Facebook group (click here to check it out) and they get about a million answers from various people sharing their favorite things about London, to the point that it's impossible to figure out the best things to do in London because you have 1,000 different answers.
So, to help you figure out the most popular things to do in London, I've put together this list of the most iconic things to do in London, England, and I'm going to resist the urge to add 47 different items.
Because you don't want to know 47 different things to do in London – for that, you could check out my post on the best quirky things to do in London, what to do in London with kids or the best London tours.
You could check out my list of what to pack for London, as well, to prepare yourself to not forget your adapters!
Instead, you want to know the most iconic things to do in London.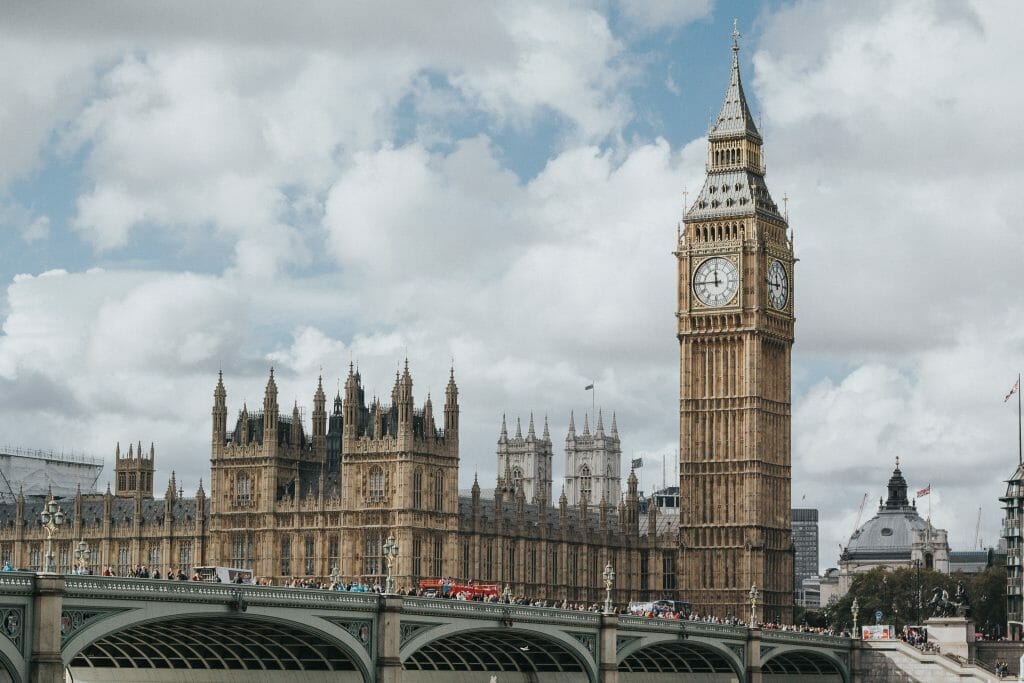 The things that your friends at home are going to ask you about.
The creme of the crop, the things on the postcards, the do-not-leave-London-without-seeing-this list.
Of this list, 5 attractions are actually included in the London Pass (click here to learn more about the London Pass), which can help save you money on sightseeing in London.
And here we go, here are the most iconic things to do in London!
GET A

FREE

LONDON INTRO GUIDE and ACCESS TO MY FB GROUP
Start your planning with this "Intro to London" guide and access to my London planning Facebook group!
The Absolute Must-Knows (from a Londoner)
Famous Things to Do in London (Iconic List)
1. Westminster Abbey
You saw Will and Kate get married here (or, at least, many of you did – waking up at bizarre hours of the morning to watch these two tie the knot).
But did you know that Westminster Abbey is much more than just a royal wedding or two?
This UNESCO World Heritage Site is a true jewel in London, and one that deserves to be seen.
It's famous, yeah, but it's famous for a reason – not only is it gorgeous, but it also holds hundreds and thousands of years worth of history that are worth exploring.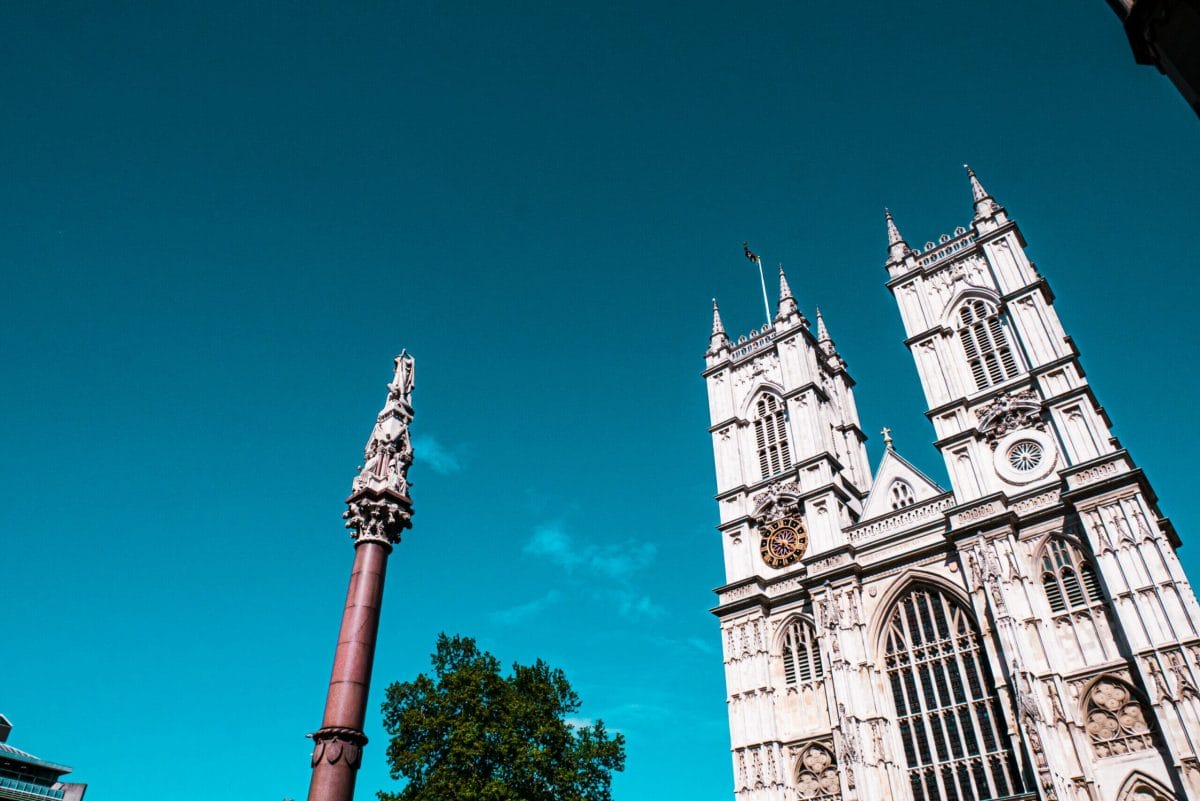 Westminster Abbey has its origins around 1042, and through the years it has been transformed and reworked into the magnificent masterpiece you see today.
It's one of the most iconic things to do in London both for its looks and the art and tributes to the "greats" of years past.
17 monarchs are buried here, as well as famous icons like Charles Darwin, Sir Isaac Newton, and Charles Dickens.
Other greats have memorials to them here, including Jane Austen and Martin Luther King Jr.
Don't forget, of course, that this is a working Christian cathedral and so still maintains church services in addition to its visitor experiences.
When to visit: Tourists are allowed to visit between Monday and Saturday, with Sundays being reserved for services
How to get there: Head to Westminster tube station, which is just a minute or so walk from Westminster Abbey
What it costs: Adult tickets are £27 in advance, with tickets for students and 60+ are £24 and children between 6 to 17 years old are £12. Children from 0 to 5 are free.
Other things you need to know: It's free to visit Westminster Abbey as a religious worshiper if you want to attend a service, but bear in mind that these of course do not come with access to the full abbey that a visitor can see and have no audio guide or other information attached.
Click here to buy tickets to Westminster Abbey and click here to check out a guided tour of Westminster Abbey if you want an experienced expert showing you around.
2. St. Paul's Cathedral
It's been rebuilt five times throughout its history, but that doesn't stop the awe-inspiring St. Paul's Cathedral from standing as one of London's most iconic churches and structures.
There's something about it that's so peaceful and calming, both inside with its gorgeous artwork and quiet corners and outside, where the steps and gardens are an awesome place to sit and people watch or reflect on your time in London.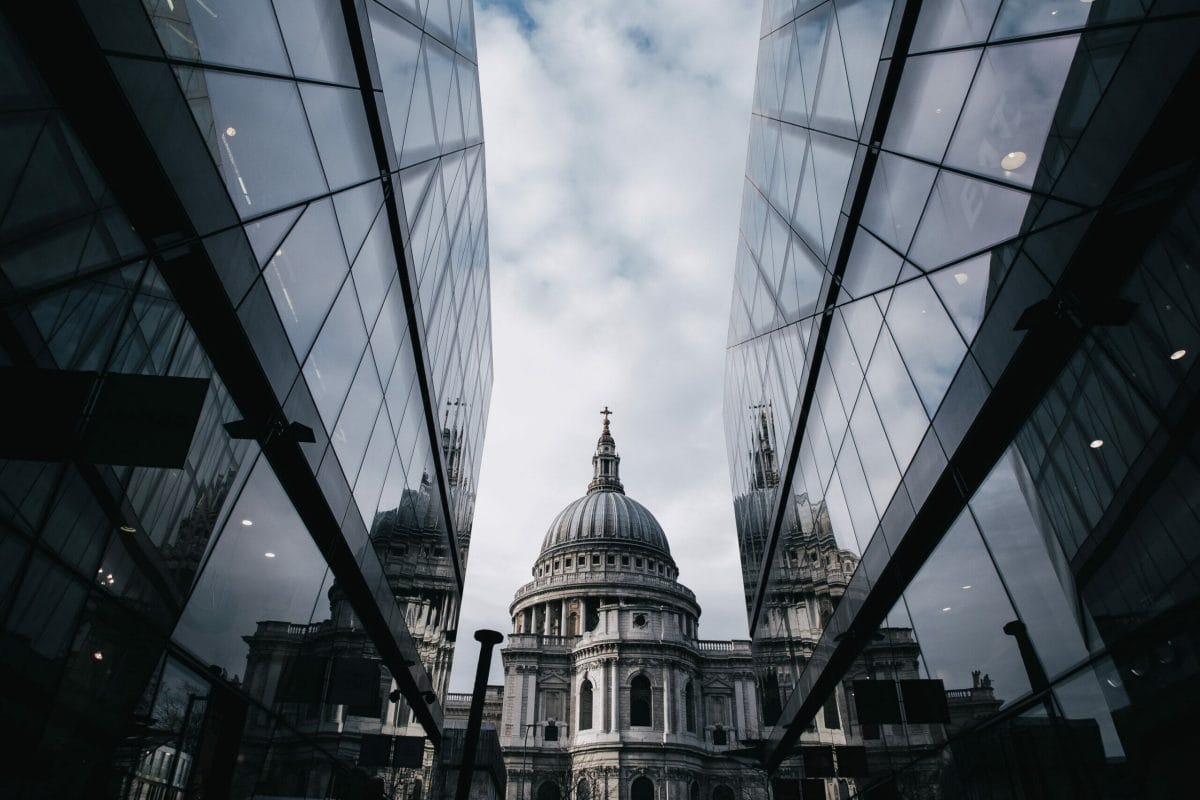 As St. Paul's is a working cathedral in addition to being a tourist attraction, you will want to plan your visit based around visitor opening times (more information below) or you should plan to attend a service which will give you more limited access but a more engaging experience.
History buffs will love exploring the entire structure, from the underground crypts to the Golden Gallery which towers high over London.
You'll get a multimedia guide to carry around with you, pointing out all of the most important features and telling you the many stories related to St. Paul's.
When to visit: St. Paul's is open from Monday to Saturdays for sightseeing hours, and visitors spend about two hours here.
How to get there: St. Paul's Cathedral has its own station on the Central Line, St. Paul's Station!
Just pop out there and you're there (you can't miss it..it looks like the giant cathedral!)
What it costs: Adult tickets are £18 if purchased in advance and child tickets (under 17) are £7.70, with discounts also for seniors and students.
Other things you need to know: Hours for services and sightseeing vary throughout the year, so check the schedule ahead of time for your specific visiting dates to make sure you will be showing up at a time that works best for what you want to do (sightsee or attend a service).
No large luggage may be brought into St. Paul's.
Click here to buy Fast Track entrance tickets for St. Paul's.
3. Tower of London
From the Crown Jewels and incredible displays of the Royal's coronation collection to the infamous Tower of London ravens that live within the grounds, there is a lot of history and British culture waiting to be explored here.
You can easily make this a full morning or afternoon adventure, as the number of hidden nooks and crannies to see and the presentations on display will keep the whole family occupied.
Use this Tower of London travel guide to help you plan.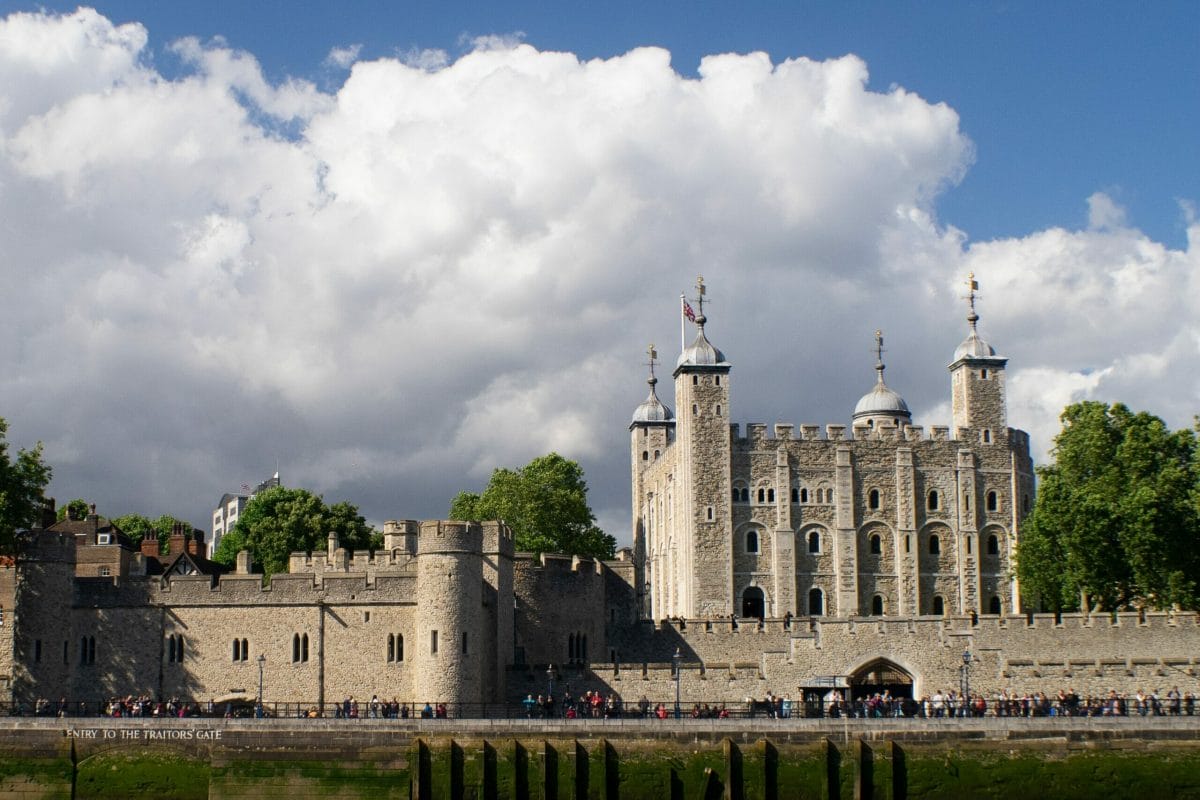 This is truly London's castle – a fortress in the heart of the city that has housed prisoners, royalty and even animals.
As you go through the different rooms and areas, you'll learn about fascinating medieval torture (seriously!) and some of the ways that residents of the Tower lived and worked.
Today, the Yeoman Warders or "Beefeaters" still live at the Tower and perform royal duties.
Many of the apartments date back to the 13th century and it is definitely one of the most unique places to live in all of London.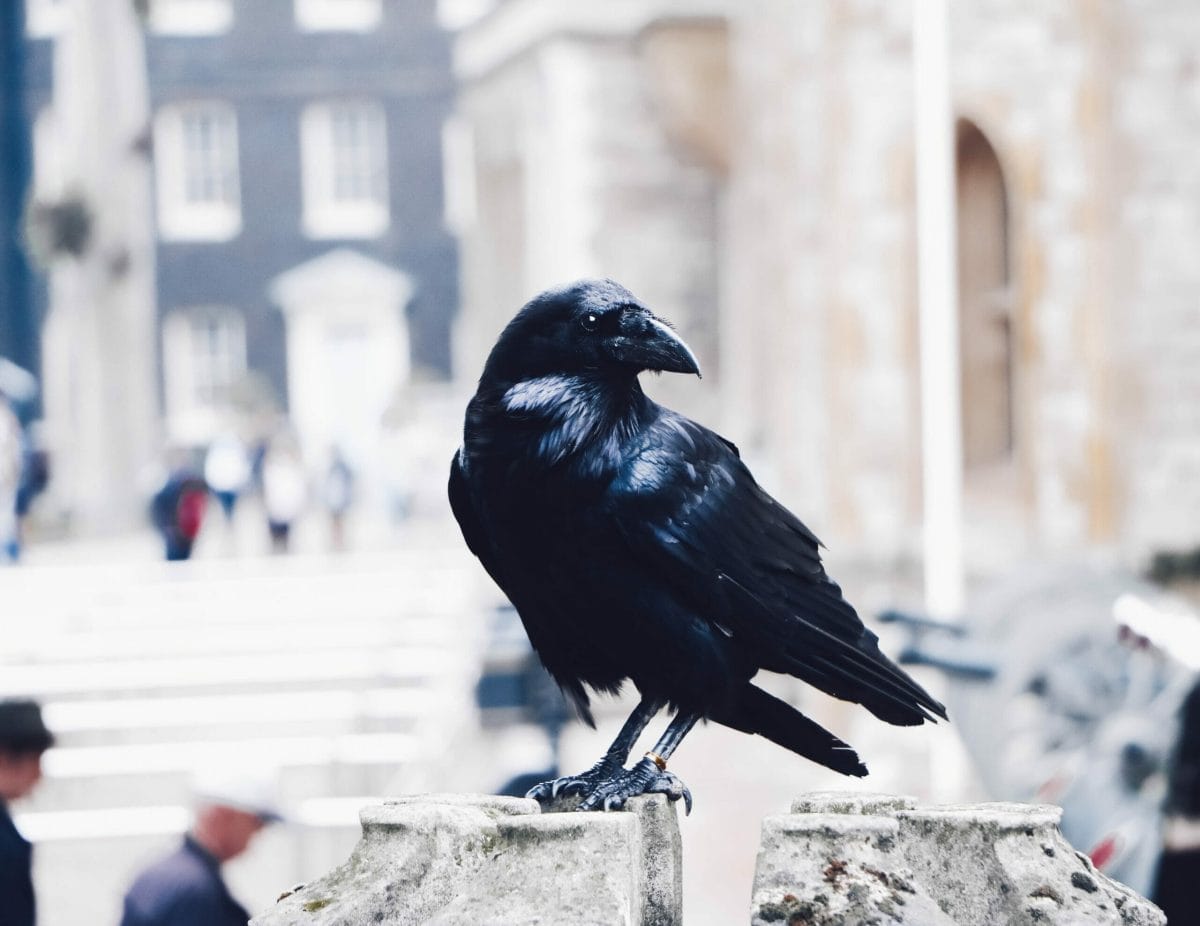 When to visit: Try to come on a weekday if you can to avoid crowds, and get there first thing when it opens if you do have to travel in peak season – being an early bird at the Tower of London should pay off with a shorter wait and more free space in the Tower to explore.
How to get there: Head to Tower Hill Station and walk a couple of minutes from there.
What it costs: Adult tickets are £32.90 if purchased in advance and child tickets (5-15) are £16.40, with discounts also for seniors and students.
Other things you need to know: You can enjoy a free tour by one of the Beefeaters with the cost of your entry ticket.
These run every 30 minutes or so, so look at the schedule when you arrive to check when the next one is.
Click here to purchase Fast Track and discounted Tower of London tickets and click here to check out a super cool VIP access tour to Tower of London and Tower Bridge.
4. Trafalgar Square and National Gallery
You can cross off two iconic London attractions with one visit when you go to Trafalgar Square and the National Gallery.
The National Gallery is a giant (free) art museum that sits at the "head" of Trafalgar Square, and Trafalgar Square is a free space and meeting point within the city.
The actual site of Trafalgar Square has been an important area of London since the 13th century, and its name commemorates the Battle of Trafalgar.
As you wander around the square, you'll notice some beautiful fountains, plinths featuring statues, and of course the famous Nelson's Column that springs up from the end of the square.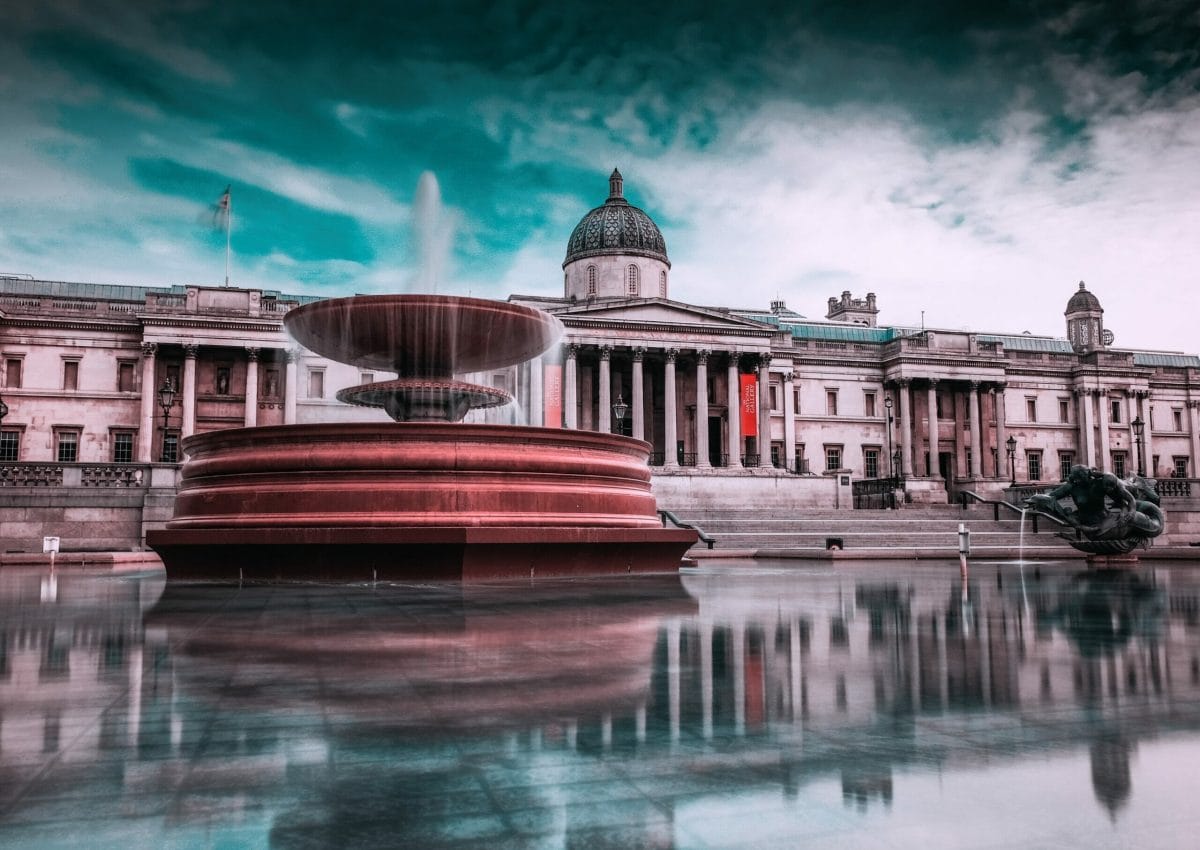 There are regular demonstrations here as well as celebrations, and it's a real center of London that shouldn't be missed.
Just up from Trafalgar Square is the National Gallery, which contains priceless works of art from painters like Leonardo da Vinci and Vincent van Gogh.
The main entrance of the National Gallery is spectacular, and it's worth even just peeking in if you don't have a ton of time.
When to visit: you can visit Trafalgar Square at any time of day, and the National Gallery is open daily from around 10am to 6pm, except a few days over the Christmas holidays.
How to get there: Head to Charing Cross Underground Station and you'll find it right across the streets
What it costs: Free! Save your money for other things!
Other things you need to know: The National Gallery has some awesome places to eat if you're in the mood for lunch or some afternoon tea.
There are frequently "entertainers" in front of the National Gallery within Trafalgar Square – the standard ones you find in city where they do illusion tricks by appearing to levitate and things like that.
If you're a real art lover, check out this guided tour of the National Gallery to get a real inside look and learn about the gallery and the paintings by a professional passionate about art.
5. Churchill War Rooms
Genuinely, one of my favorite things to do in London are the Churchill War Rooms.
In some ways, this is the attraction that feels the least "iconic" because you're not exactly going to see it on every postcard, but it is such an amazing experience and right in the heart of many of the main attractions that I'm including it in this list because what gets more British than Winston Churchill?
I've done a full review of the Churchill War Rooms, but the basics are that it is where Winston Churchill and other top officials in World War II bunkered down and ran military operations from.
The areas and rooms were preserved, and now you can see where some of the most important decisions of the war were made and the rooms they lived and slept in – underground, to avoid being detected.
Whether you are a history buff or not, this is a chance to get up close to some really interesting history and pivotal moments for the UK and Europe, and it's one attraction that I recommend over and over again.
When to visit: Open every day except three days around Christmas from about 9:30am to 6:00pm.
Try for a weekday or non-school holiday for lower crowds.
How to get there: Get yourself to Westminster Station and then it's a short walk from there.
What it costs: Adult prices are £29 in advance and child tickets from 5-15 are £14.50.
Other things you need to know: When you book, you book a time slot to be let in, which is why you need to book in advance.
Click here to book tickets to the Churchill War Rooms and click here to check out this awesome Westminster walking tour that also comes with access to the Churchill War Rooms.
6. Buckingham Palace
Perhaps the most iconic London landmark of all, Buckingham Palace is one of the most recognized buildings in the world and has the history to prove it.
As the official Royal Residence in London, it's seen it all and then some.
For most of the year, Buckingham Palace sits behind some sturdy gates and no one is entering unless you're invited by the Queen or the Royal Family or otherwise work there, but – did you know that the Queen actually doesn't love her London residence as much as she loves some of her more remote residences across the UK?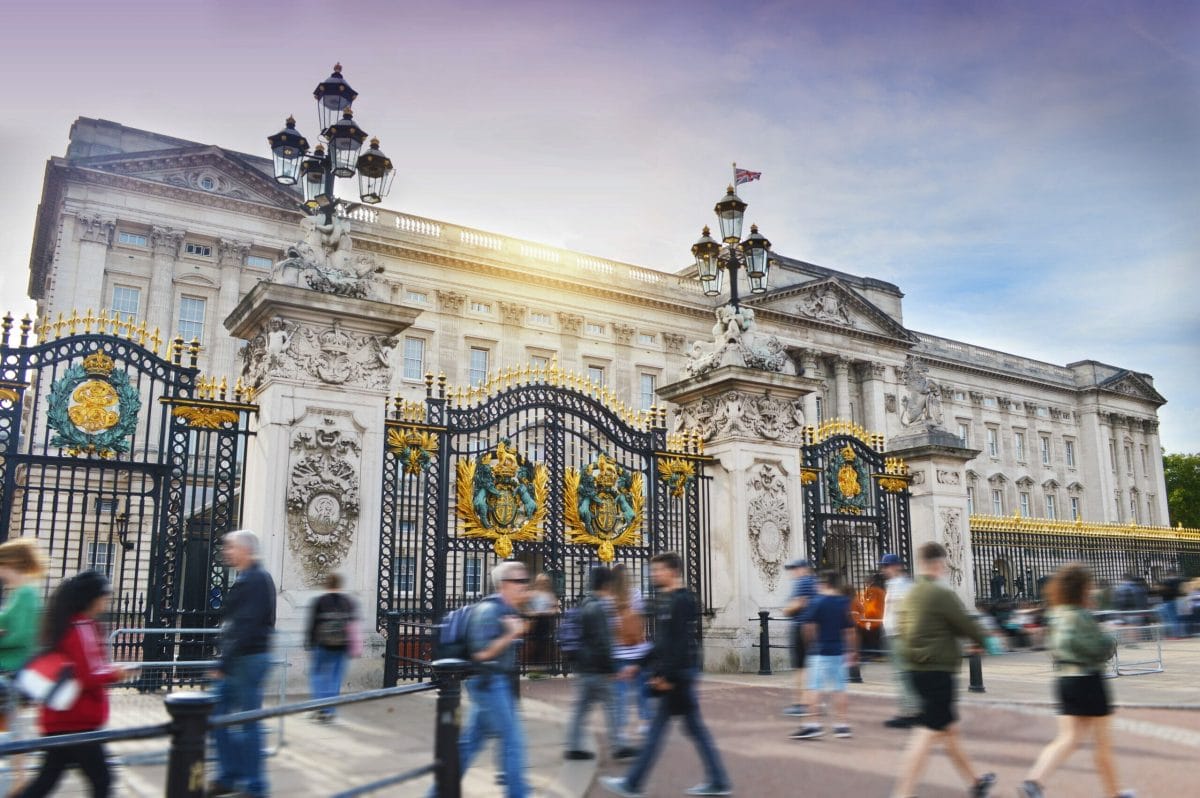 This means that in the summer, she's out of there!
And in her place is you – a visitor to Buckingham Palace.
Imagine that.
The States Rooms at Buckingham Palace are open during the summer months to visitors and on selected dates throughout the year.
Of course, if your travel plans fall outside that, you can still go and see the front of the palace and watch the Changing of the Guards, a ceremony where the officials guarding the palace are swapped out for others as their shift ends.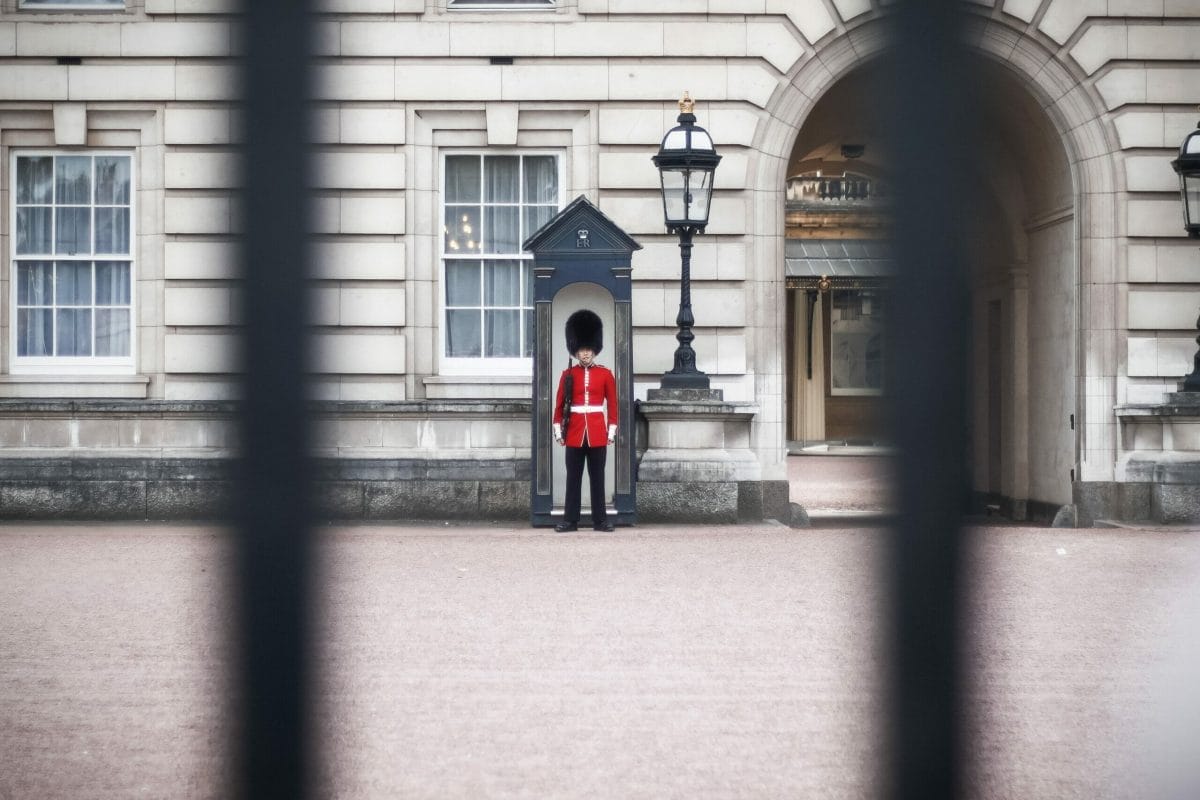 Well, it is much more official and exciting than that, but that is the basics of why it's happening.
When to visit: For the outside of the palace, any day.
For Changing of the Guards, check the schedule here. To go inside, July through September.
How to get there: Head to St. James Park Station, walk through St. James Park, and there you are!
What it costs: Free to see Changing of the Guards.
Other things you need to know: To watch the Changing of the Guards, get to the area about an hour ahead of the ceremony start time to make sure you stake out the best spot.
Click here to purchase tickets to the State Rooms and click here to check out a walking tour that includes the Changing of the Guards.
7. Walk along the River Thames to see Houses of Parliament and Big Ben
Everyone knows what Big Ben looks like, but do you know the buildings attached to Big Ben in the same style?
Those are the Houses of Parliament, where the UK government works and meets.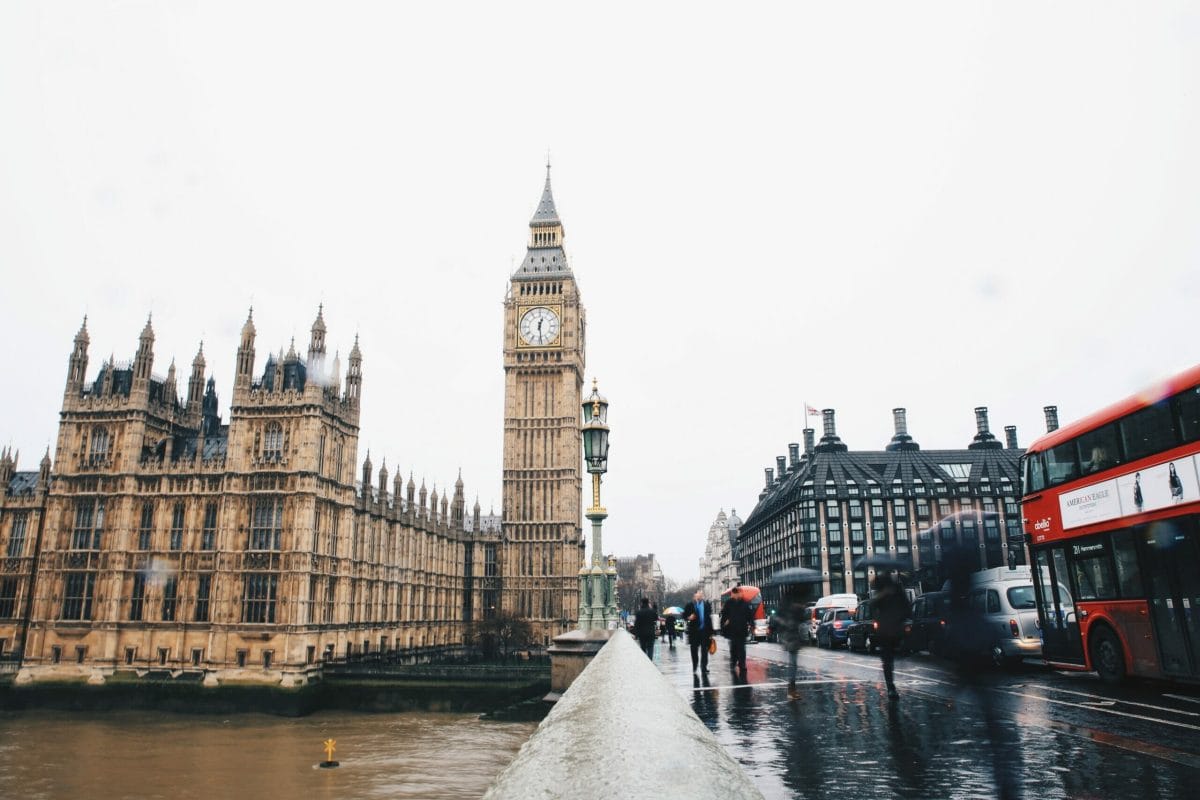 Westminster in general is a very government-heavy location due to all of the government buildings around, but these are the most recognizable and definitely the ones that have come to signify London.
You can't leave London without seeing these landmarks, and I think the best way to do it is to walk along the River Thames from the opposite side for an awesome view, and then walk across the bridge and up close as you can to Big Ben to get a feel for just how giant it is.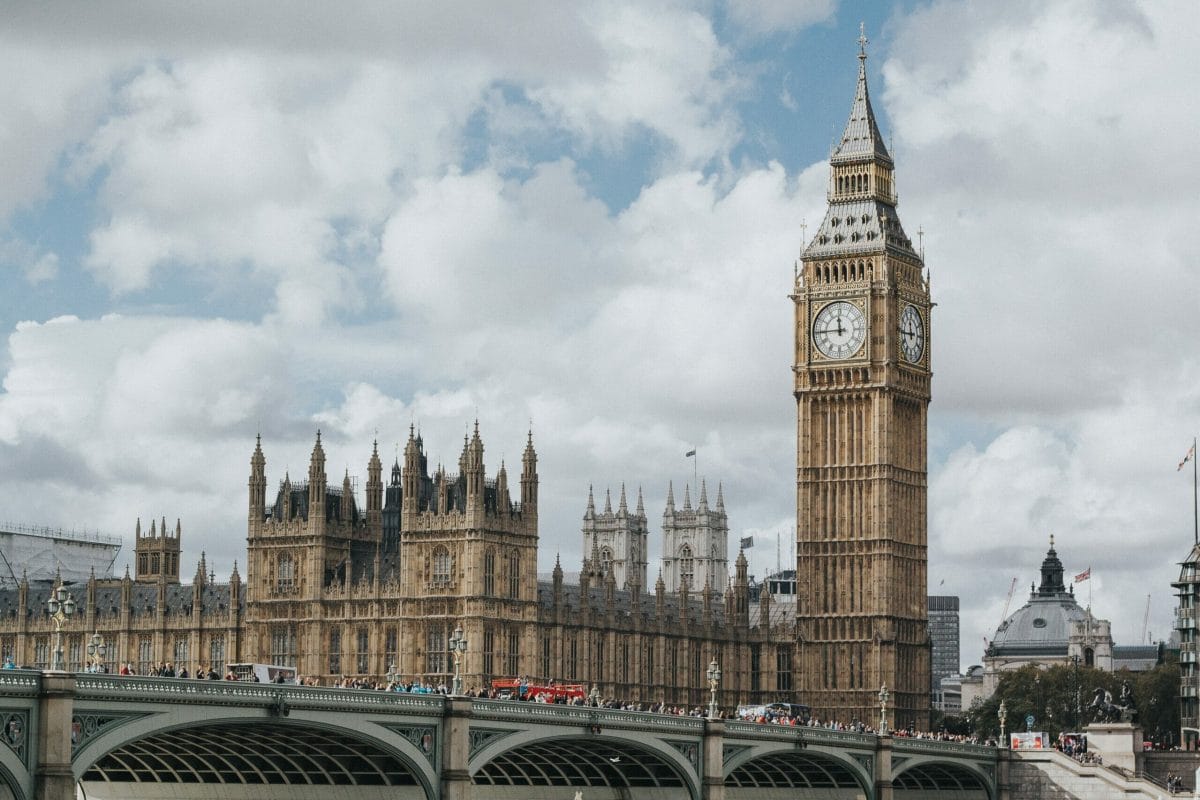 When to visit: There is no entrance, just looking, so whenever you want!
How to get there: Get yourself to Westminster Station and look straight – boom, there you are.
What it costs: Free, just use your eyes!
Other things you need to know: Big Ben is under construction until around 2021 so it is covered in scaffolding, but you can see get a sense for it and it's worth stopping by.
Click here to see my favorite London tours, including a Westminster walking tour and a Hop-On/Hop-Off bus tour so you can see the famous sights.
8. London Eye
Those of you who have read my "Is the London Eye Worth it?" article may be wondering why I've included in this list, but I did say that this is the list of iconic London attractions, not necessarily my favorite ones.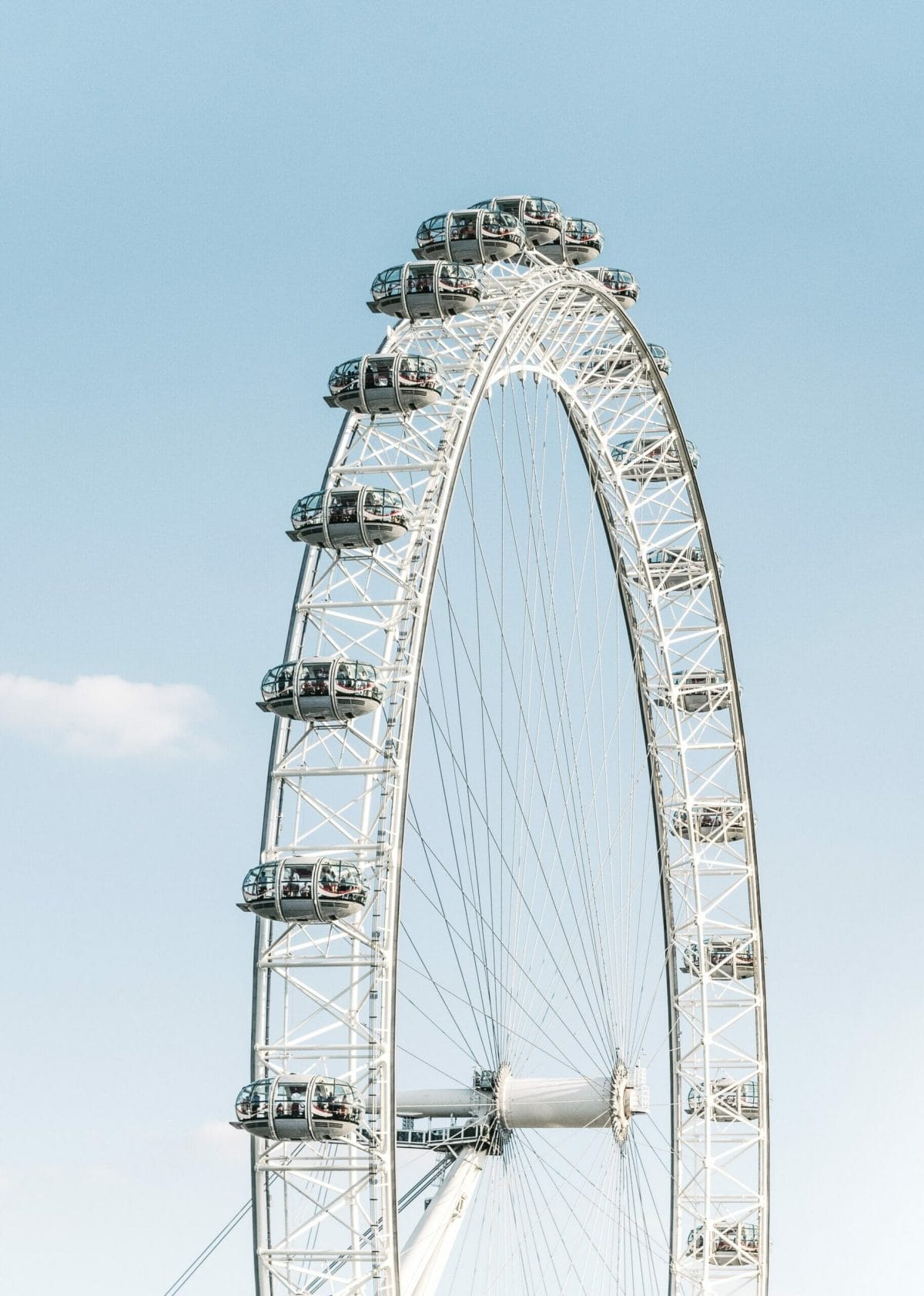 That being said, I do love the London Eye on a sunny day or a clear night and you can't deny that it has made its way into the collective conscious when it comes to London.
It's on postcards, in the back of tons of pictures, and generally assumes a pretty dominating spot along the River Thames.
The London Eye was built as the Millennium Wheel, a structure meant to celebrate the year 2000.
Seeing as how we're almost 20 years later, you can connect the dots and see that it ended up becoming a permanent fixture of London's Southbank.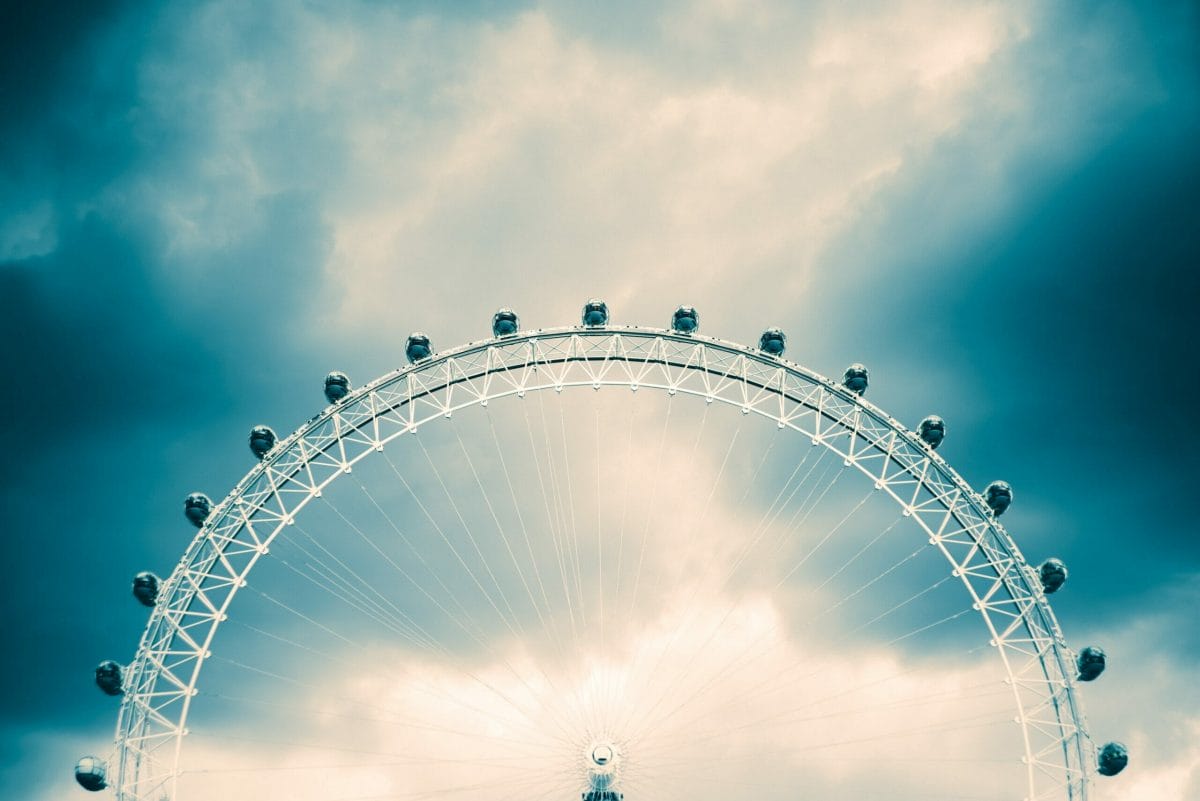 A trip on the London Eye takes about half an hour, and you get far-reaching views across London along with a plaque of what you're seeing and the opportunity for a pay-at-the-end group photo as you rotate along.
If you're scared of heights, it's probably not for you, but if you're up for a bit of an adventure and twirl around, there are definitely instances where it's worth it.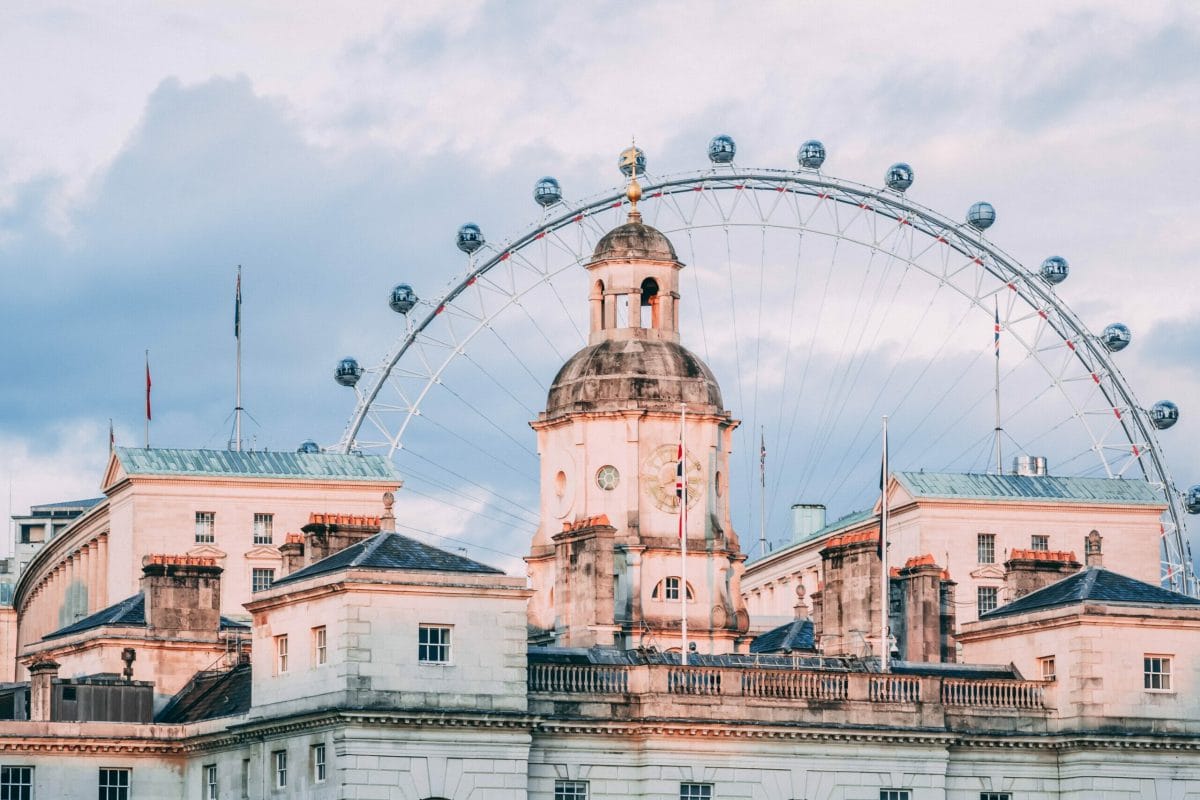 Try to do this towards the end of your trip so you can point out things that you've seen rather than just constantly pointing to things going, "what's that?!?!"
When to visit: the London Eye is open every day, and I prefer a spin around at dusk when you can still see more than lights but it has an atmospheric quality to it
How to get there: Either get off at Westminster Station and then walk across the bridge or get off at London Waterloo station and walk in the direction of the river
What it costs: A hefty fee, with adult tickets ranging from £32.50 for standard tickets to £46 for fast track (no line) tickets
Other things you need to know: In the summer months and on school vacations, waits for the London Eye can be long in the standard line.
The time you book doesn't indicate that you will get on and ride at exactly that time, but rather that you can get in line during that time.
If time is of the essence for you and it's essential for you to do the London Eye, spring for fast track tickets.
Click here to buy tickets to the London Eye.
9. Hyde Park and Kensington Palace
I'm not saying Hyde Park is the best park in London (though it is great), but it is the most iconic and absolutely worth a visit.
It covers 350 acres and has a history of being both a site of relaxation and protest.
From a trip on the swan boats in the Serpentine Lake to a morning spent listening to challenging ideas at Speaker's Corner to enjoying rides on amusement park rides during the Winter Wonderland Festival in London in winter, Hyde Park is a center of London visitor life and has quite a bit of ground to explore.
Here, you'll also find the beautiful Kensington Palace adjacent to the park, which is most famously known for being the home of Princess Diana and now plays home to Will and Kate and family.
You can explore the side garden without an entry ticket, or you can opt to explore part of the public-facing areas of the palace if you want to get inside and learn some Royal history.
When to visit: Hyde Park hours are 5am to midnight all year round, while Kensington Palace is open to visitors from about 10am to 6pm most days of the year.
How to get there: Hyde Park has many different stations to enter from, including Marble Arch and Hyde Park Corner.
Kensington Palace is nearest High Street Kensington or Queensway Station.
What it costs: Hyde Park is free to enter and Kensington Palace costs £22.00 for adults and £11.00 for children.
Other things you need to know: In the summer months, there are striped deck chairs laid out across Hyde Park. Sitting them comes at a cost though! You can find the prices here.
Click here to purchase tickets to Kensington Palace.
10. Borough Market
It couldn't be a list of iconic things to do in London if it didn't include the best and most famous street food market.
Borough Market has been dazzling food lovers (ie, me) with its tastes and options for years, and you can't miss a stop, even a quick one, to this awesome spot.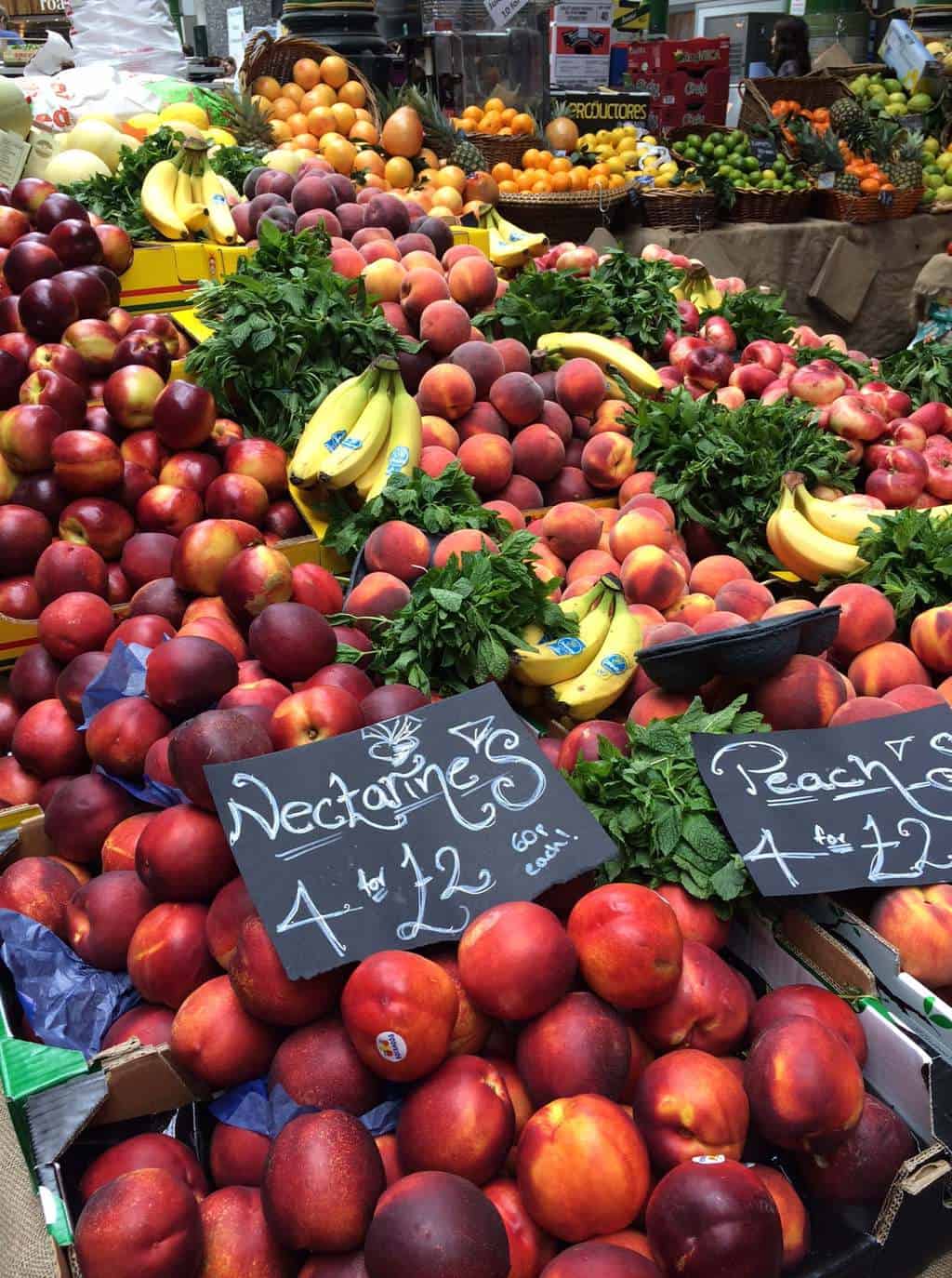 Borough Market specializes in both ready-to-eat meals as well as fresh produce and meats that you can purchase dinner to cook back at home.
From gluten free desserts to haggis to decadent pasta and smoothies, there is something for everyone, no matter how adventurous or picky an eater.
In the summer months, there are even festivals and cooking displays on at various times of the day to help you learn how to be a Gordon Ramsey in the kitchen.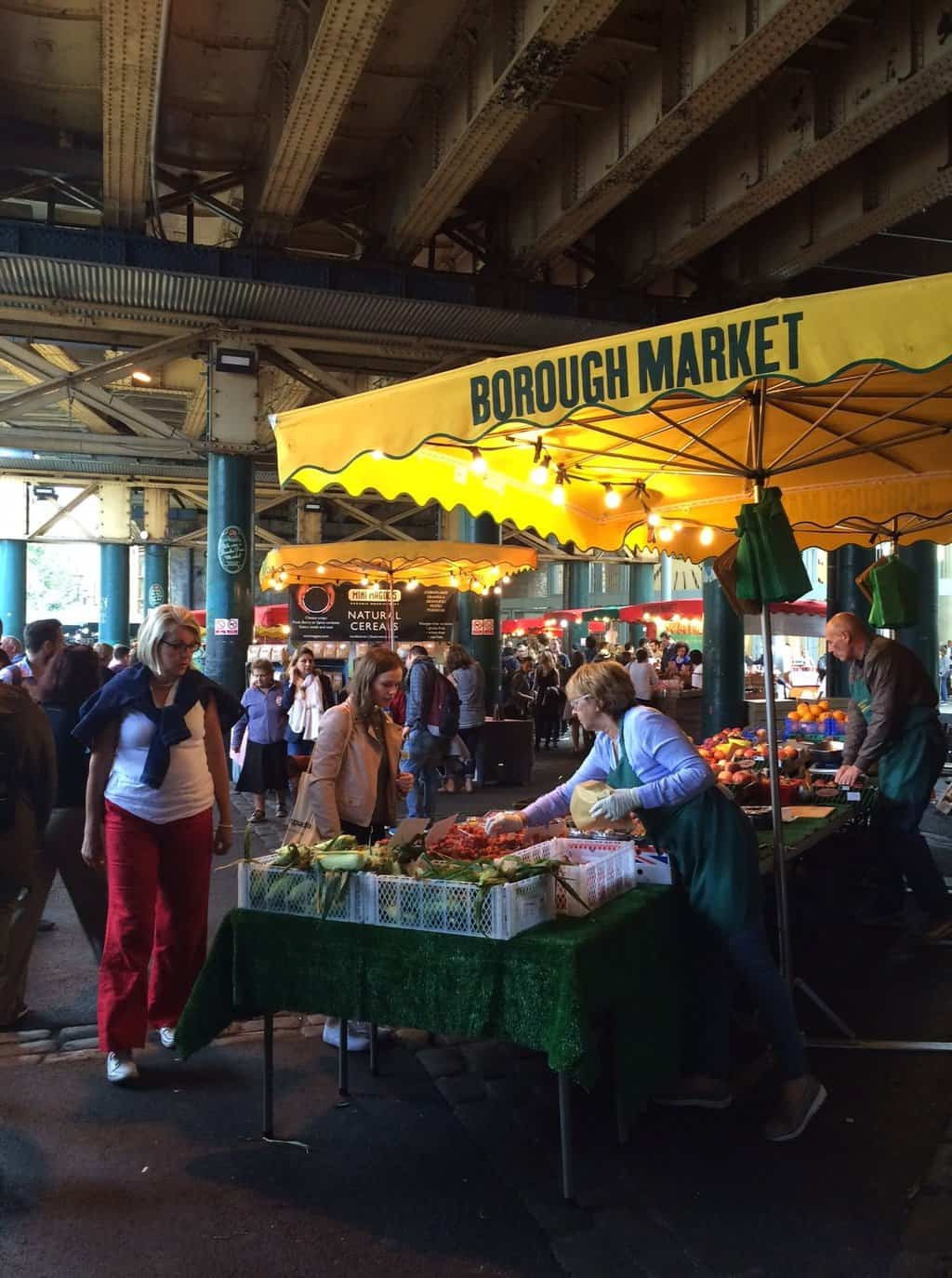 Its location next to London Bridge Station makes it an easy one to get to and a central location for a stopover on your way to your next London destination.
When to visit: Borough Market's operating days are from Mondays to Saturdays, with more limited stalls on Mondays and Tuesdays.
They are closed on public holidays.
Opening hours vary, but is generally around 10am to 5pm on the weekdays and 8am to 5pm on a Friday and Saturday.
How to get there: Take the tube to London Bridge station and walk for a couple of minutes.
What it costs: Free to visit, just bring money if you want to buy anything!
Other things you need to know: Over Christmas, there are varied operating hours to allow for a festive Christmas market.
Click here for more information on Borough Market.
11. British Museum
With over eight million pieces in its collection telling the story of human history, the British Museum is a fascinating trip through time and around the world – not just Britain.
In fact, it's a collection of many things that the British Empire has collected over the years, and while this raises questions for some visitors about the ethics of keeping these treasures in the British Museum, there is just so much to see and explore within its beautiful walls that I consider the British Museum one of London's most iconic attractions.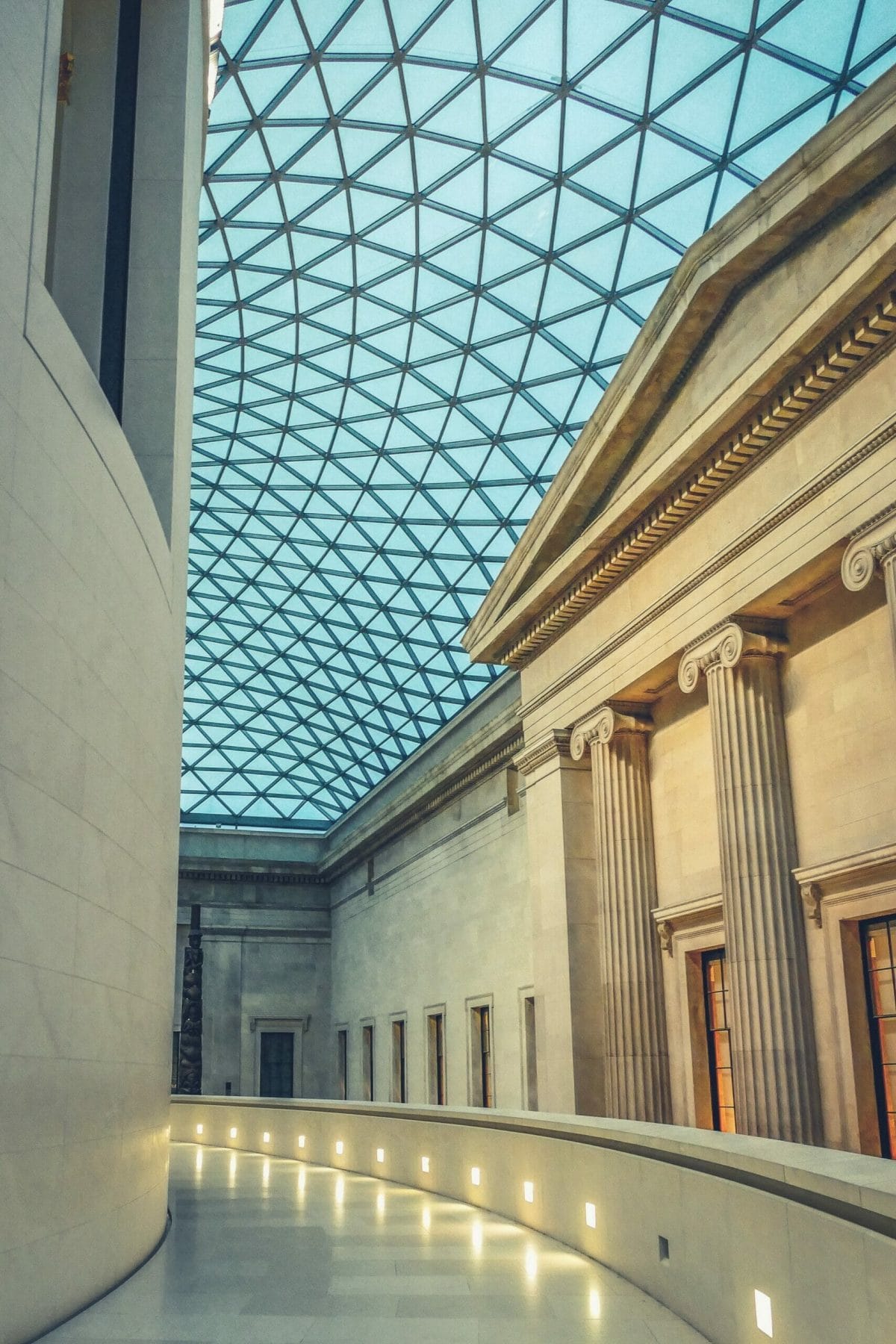 It was first established in 1753 and has had many different looks over the years, but today's inner courtyard, or the Great Court, is my favorite.
When the sun streams in the ceiling, there is no place like it in London.
As you wander around the museum, you can stop by displays on Egypt, Ancient Rome, Europe, Asia, Africa, and more.
But the most exciting displays, to me, is the one of Cleopatra (yes, THAT Cleopatra is in the British Museum) and the Rosetta Stone.
Truly iconic things to see in an iconic museum in one of the most wonderful cities in the world.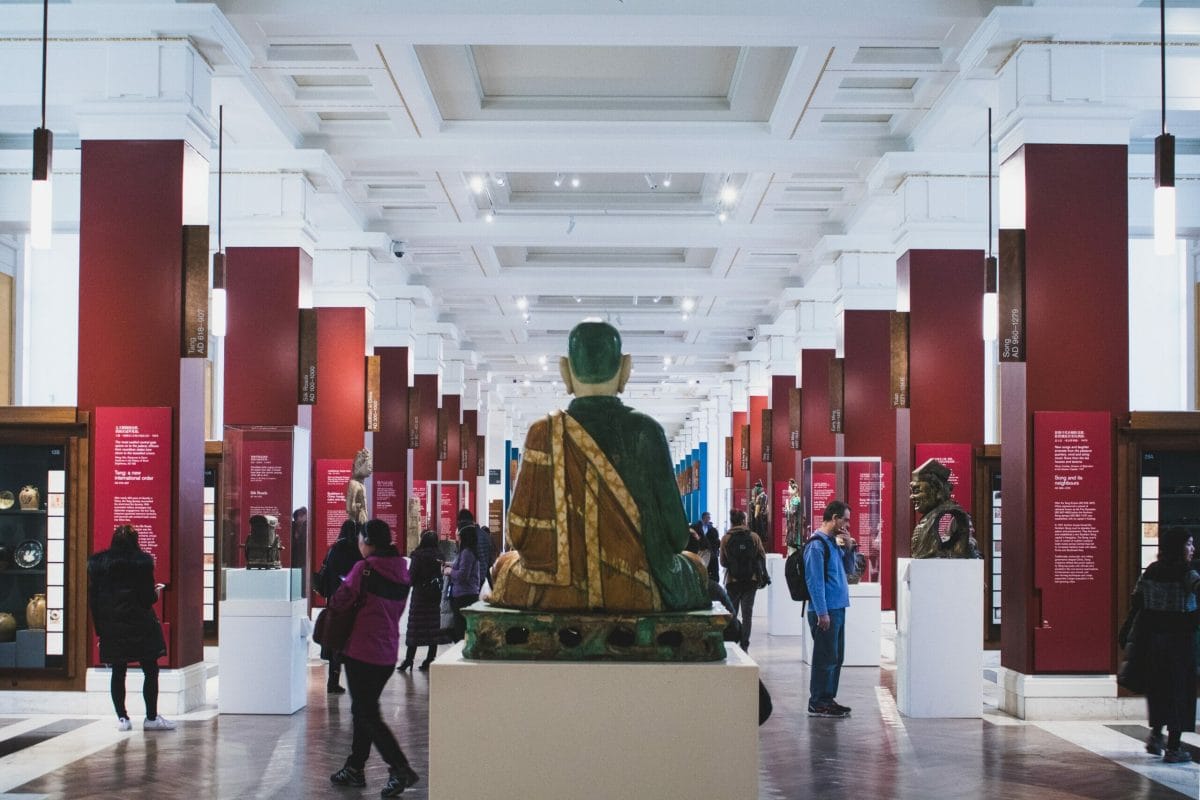 When to visit: The British Museum is open almost every day of the year except a few days around Christmas, from 10:00am to 5:30pm.
Summer months are particularly packed, as are weekends, and the best time to come for lower crowds is often in the afternoon, with peak hours being around opening to lunchtime.
How to get there: Take the tube to Russell Square on the Piccadilly Line and walk from there.
What it costs: Free to visit! There are donation boxes are you walk in, but you do not need to pay to enjoy the museum.
There may be a cost for temporary exhibitions.
Other things you need to know: There is more to the British Museum than just displays.
Try afternoon tea at the Great Court Restaurant or stop by the gift shop.
Click here to learn more about a guided tour of the British Museum, and click here for more information on afternoon tea at the British Museum.
But Regent's Park/the Natural History Museum/the London Zoo/loads of other things aren't included in this list?
Trust me, it pains me to end the list here because there is just so much to see in London, but sometimes, you've only got a short amount of time, you know?
And I can't decide on the highlights of London for you because the highlights of London for an art lover may be very different to a sports lover, which would be different to a book lover, but this is what would be a generally agreed upon list by Londoners of the most iconic attractions in London!
What else should I not miss in London?
If you're visiting London soon, here's a very brief rundown of a few of my other favorites to make sure you don't miss anything!
UK Travel Planning Guide: the FAQs
🏥 Should I buy UK travel insurance?
Absolutely yes. Basic coverage is not expensive, and as a visitor you are NOT covered under the NHS. Compare policies and prices with Travel Insurance Master here, a big name in the travel insurance business, and cross that off your list.
🔌 Do I need travel adapters for the UK?
Yes, you do, otherwise you won't be able to plug in your electronics/phone/lifelines. I recommend this one, which is all-in-one so you can use it in other countries.
🚗 What do I need to drive in the UK?
The first thing you need to check out if you're planning on renting a car in the UK is this guide to driving in the UK for visitors – the roads, signs, and driving experience will likely not be what you're used to and it's essential to prepare yourself to stay safe and aware.
🛌 What's the best way to book hotels in the UK?
For UK hotels, Booking is the best site as it offers free cancellation on many properties. If you want an apartment, I always recommend VRBO over AirBnb.
📳 Will my phone work in the UK?
Yes – if you set it up right. Check out my guide on making your foreign phone work in the UK to ensure that you get the type of service you need.
🚿 Can I drink the water in the UK?
Yes, UK water is great and perfectly safe. But drink out of taps in any kitchen or use water fountains. Double check before drinking out of the taps in hotel bathrooms, though, as they may be on a different system.