This post contains affiliate links for which I may make a small commission to help keep the site running. You will not be charged extra for these items had you not clicked the links. Thank you for your help to keep the site running!
From medicine to food to makeup to household items, Rite Aid is one of the most popular places in America to head when you need to visit a drugstore.
Whether you've come to the UK for a short period of time or as an expat, you're probably wondering whether there's a Rite Aid in the UK or London.
While there's not a CVS in London or a Walgreens in London, it's only natural to wonder about Rite Aid in London or the UK as it's the largest drugstore chain on the East Coast and the third largest in America.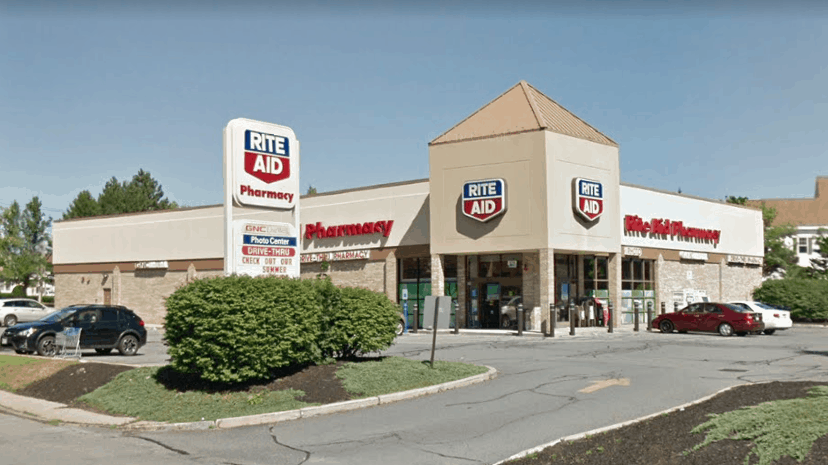 I used to live right across from a Rite Aid in Pittsburgh in college, and I'm pretty sure I'm solely responsible for making sure they continued stocking Pringles (that maybe explains why I gained like 50 pounds).
GET A

FREE

LONDON INTRO GUIDE and ACCESS TO MY FB GROUP
Start your planning with this "Intro to London" guide and access to my London planning Facebook group!
So, here we go, the answer to the question of…
"Is there a Rite Aid in the UK or England or London?"
is no.
There is no Rite Aid in the UK or London, which is a real tragedy for some of us who like to go to Rite Aid for everything we need, but stay tuned for some alternatives to Rite Aid in the UK or London.
Before we get too far into the fascinating world of drugstores (seriously, this is some riveting stuff), I wanted to bring your attention to some resources that I've put together to help any visitor or expat in the UK out.
Firstly, no matter your reason for being here, you need the best book on living in the UK for Americans ever written – the book is called "Girl Gone London: An American's Guide to Surviving Life in the UK" and you should click here and check it out.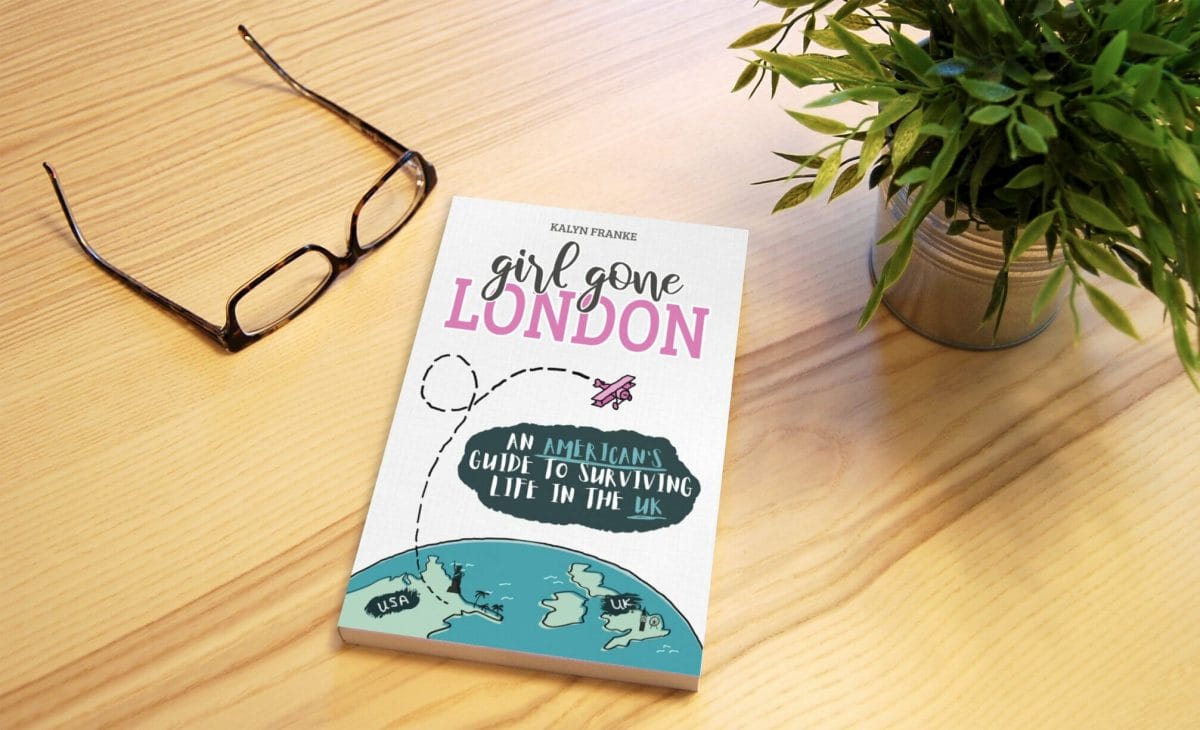 I also may have written it, so I'm biased.
But truly, if you're coming to the UK as an expat, a study abroad student, or even a visitor, my guide to life in the UK contains both personal anecdotes and maybe too-honest experiences, as well as resources and advice on topics ranging from homesickness in the UK (or how not to rage book a flight to America like I did), driving in the UK, being a student in the UK, and more practical advice about bank accounts, buying houses, and more.
It's truly a one stop shop for all of the weirdness and wonderfulness (is that a word?) that comes along with life in the UK, and also there is plenty of opportunity to laugh at me as I share all of my expat fails so there's that.
In addition to the book, I wanted to share some other articles I've written that cover a vast majority of UK experiences.
Firstly, if you're a study abroad student or short term visitor, you'll want to check out the article on exploring London's Underground, as well as the Understanding UK money post that really helps you to figure out the difference in coins and bills in the UK (there is no pound bill – can you believe that!?)
Longer term visitors or expats will want to check out my thoughts on culture shock and why we don't talk about it, as well as my experience driving in the UK if you want a laugh.
Right, now that you've figured out everything else you need to know about the UK, let's dig into Rite Aid in the UK.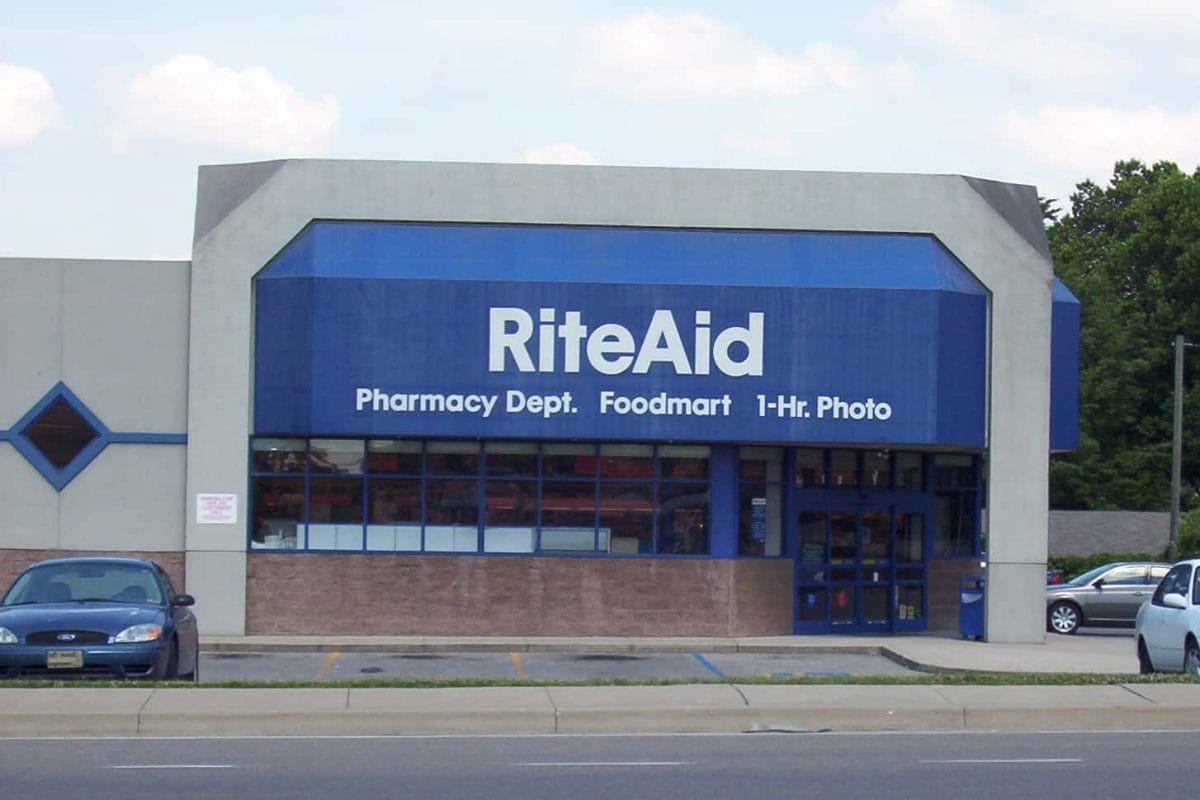 History of Rite Aid
Rite Aid opened in 1962 in Pennsylvania as "Thrift D Discount Center."
Obviously, as I've never heard of Thrift D Discounter Center, they ditched this name and went for Rite Aid pretty early on – in 1968 as a matter of fact.
Rite Aid boomed in the 1970s and 1980s, with 267 locations open just ten years after its initial launch.
It both partnered with and bought up other stores to create its empire and spread Rite Aids throughout America, primarily the East Coast.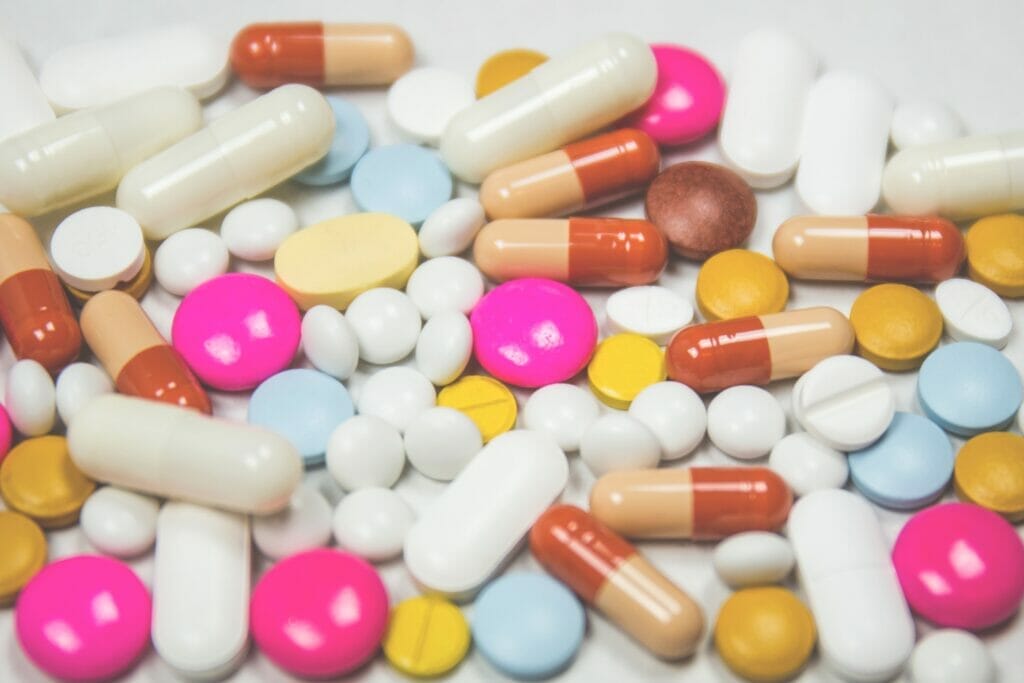 Fast forward 20+ years to the 2000s and Rite Aid ran into some troubles.
From litigations against the company to growth issues, things were pretty topsy turvey for a while and the future of the company was uncertain.
Multiple attempts were made by companies such as Walgreens and Albertsons to purchase Rite Aid, and Walgreens did in fact purchase thousands of Rite Aids.
Today there are still over 2,500 Rite Aids across the nation, with the most in one state being in California with about 570 stores.
Other popular states for Rite Aids include Pennsylvania and New York.
While Rite Aid is a staple drugstore in the United States and did find much success there, they never expanded internationally, which means no Rite Aids in the UK!
Equivalent to Rite Aid in the UK
Just like CVS in London and Walgreens in London, there are equivalents and alternatives to Rite Aid in London and the UK.
Brits have to buy toothpaste and Pringles too!
Check out some of my favorite alternatives to Rite Aid below.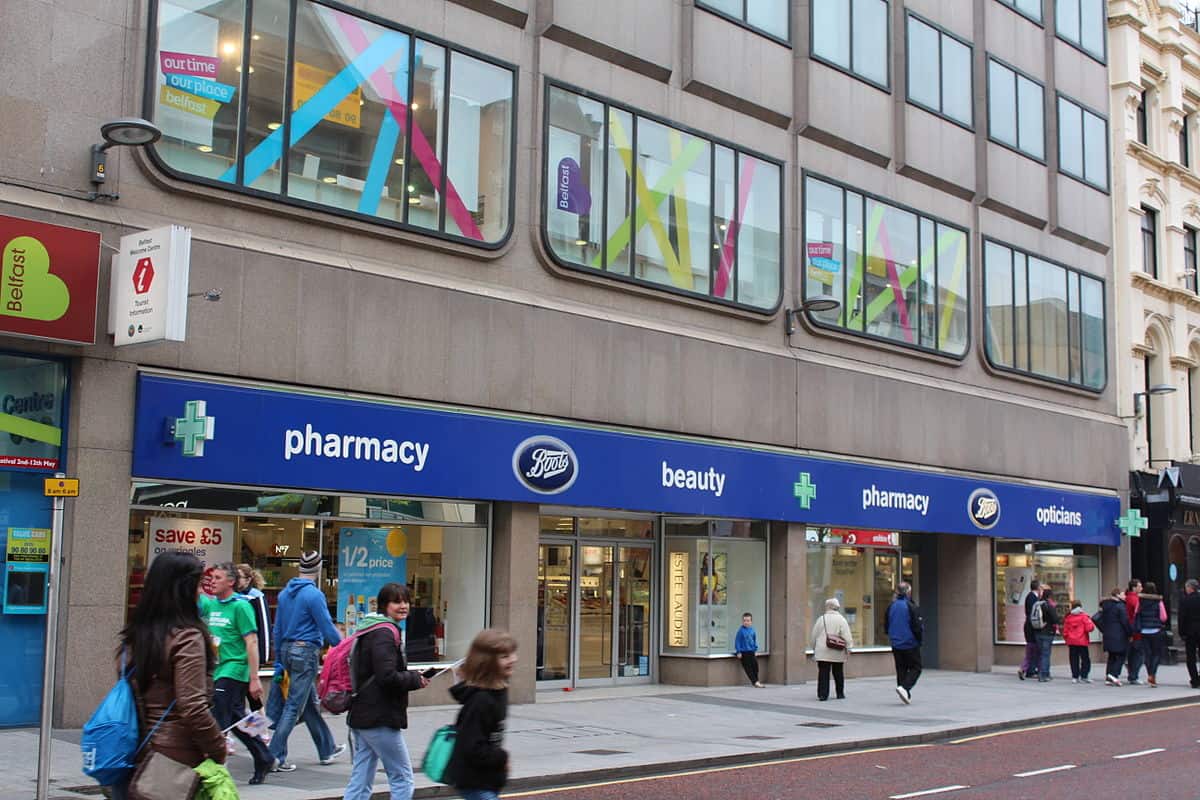 Boots
Boots, owned by Walgreens, is the closet thing to Rite Aid.
You can buy baby products, makeup, haircare products, food, over-the-counter medication, and you can get your prescriptions filled.
This is truly the crème of the crop when it comes to UK drugstores.
Another equivalent to Rite Aid in the UK is Superdrug.
Superdrug is a bit less popular than Boots, but it is common across the UK.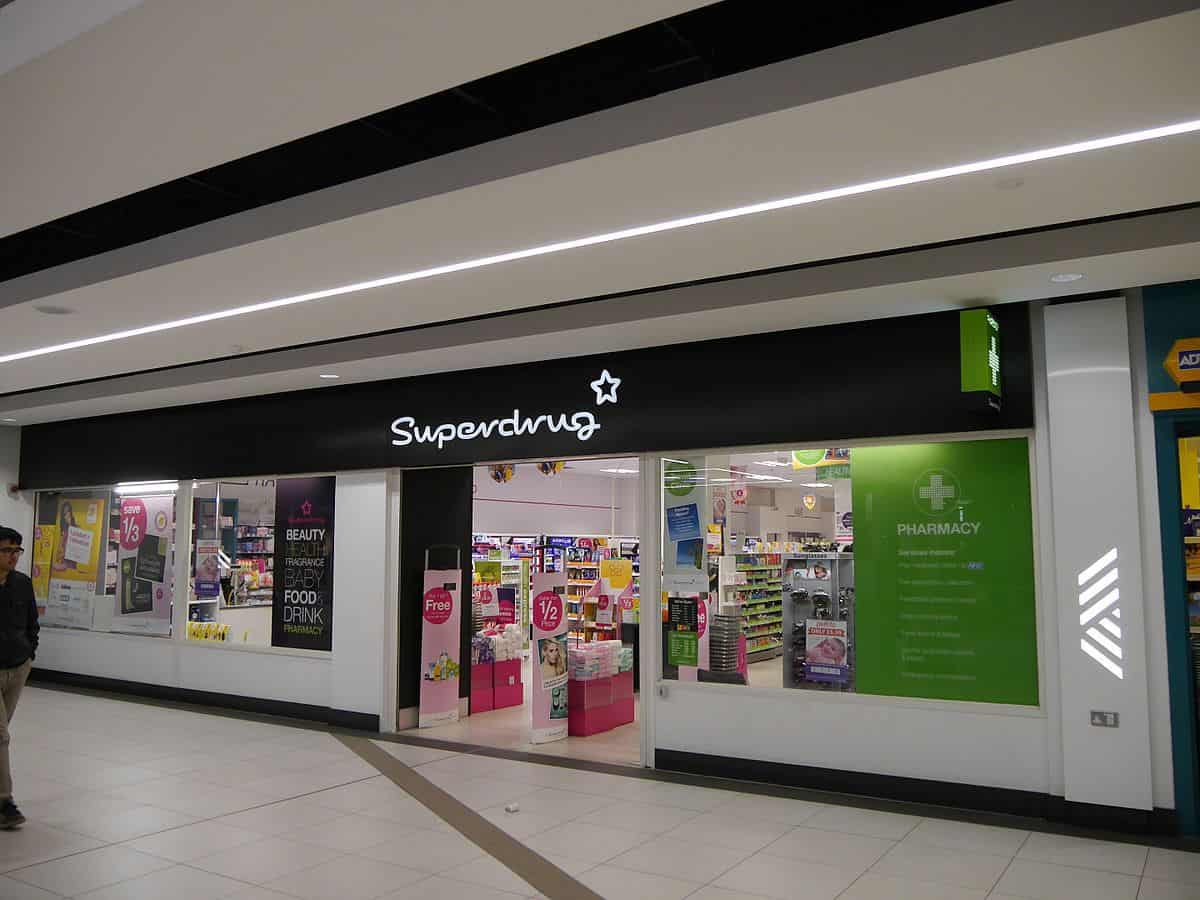 Read more in my full guide comparing UK and US stores and restaurants.
Coming to London Soon?
Hey!
Since you're here I'm assuming you're intent on visiting this amazing city soon!
A great way to really immerse yourself in UK culture is see the sights with the help of a guided tour. I've picked out a few highly recommended ones below!
Tower of London Tour with Crown Jewels: One of the best things about having a Royal family is imagining you'll be a part of it one day… and what better way than to imagine yourself in their jewels! Or at least stare dumbfoundedly.
Either way, this tour is a sure fire way to get dazzled by London.
Westminster to Greenwich River Thames Cruise: London is built around the River Thames, and one could even say it's the most important part of the whole city!
As such there's no better, or relaxing for that matter, way to see the sights than from the view of the river itself!
This tour takes you around the city and shows why all Londoners are really still rugged sea voyagers at heart, if maybe just a little more posh now.
Oxford, Stratford, and Cotswolds: Londoners would have you fooled, but there's more to this beautiful nation than just what remains within the confines of London… shocker I know!
And if picturesque beauty is what you're looking for I really recommend checking out the quaint and historical towns that scatter the outskirts.
If nothing else, this tour will give you a break from commuting by the tube, and we all need that eventually.
Want to know more about US stores in the UK? Check this list out!