Need the perfect UK travel itinerary? That's What I'm Here For
Keep reading to decide which option is best for you (or skip to the personalized itinerary option if you know that's what you want – it's the most popular!)
Hi! I'm Kalyn, and I'm happiest when I'm helping you make the most of your trip to the UK with these expertly designed itineraries.
Whether you're heading to London for 7 days or exploring Scotland by car for two weeks, it's important that you make the most of every second (and every penny).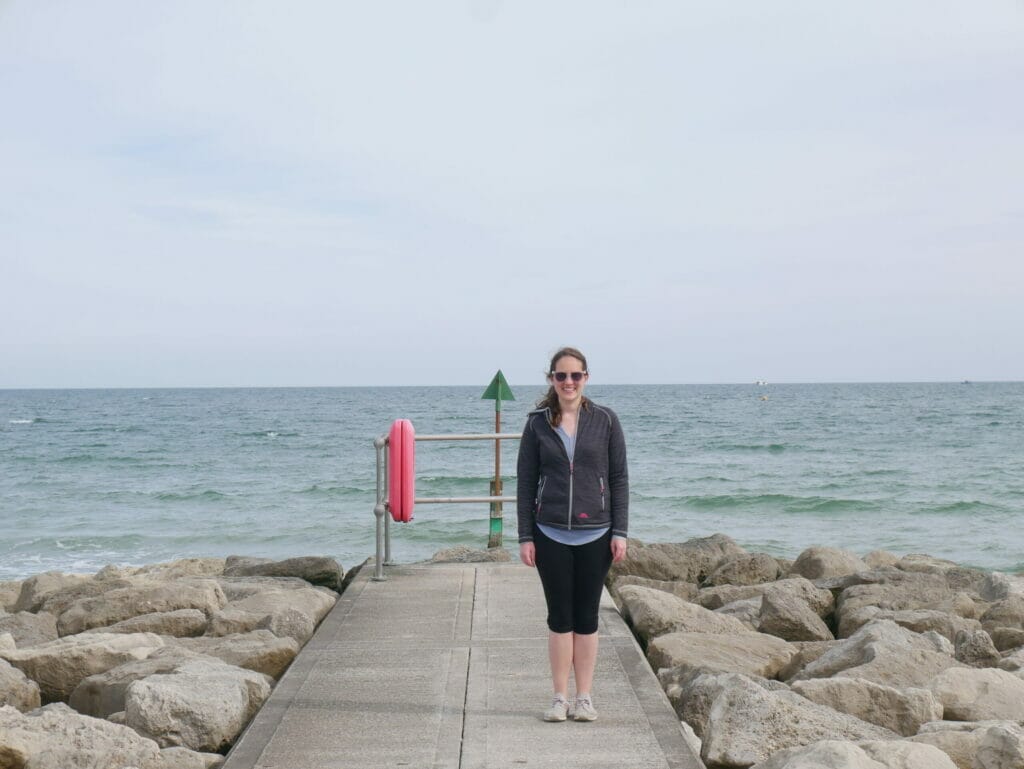 My specific areas of interest are:
Hidden gems and off-the-beaten path attractions
Authentic pubs and restaurant recommendations
Efficient use of public transportation (it's awesome in the UK)
Fitting all of those iconic attractions in without wasting too much time pivoting back and forth across the city
Anything and everything London (but I cover the entire UK!)
Exciting and memorable day trips (and what to skip)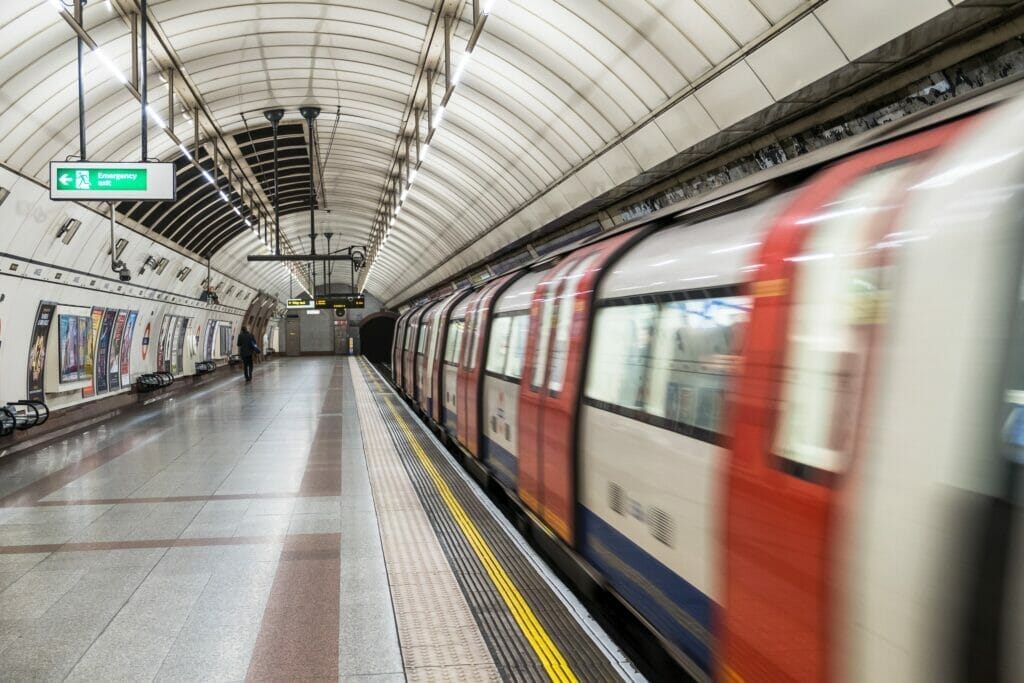 You can read more about me here, as well as check out me out on YouTube here or the main Girl Gone London blog.
If you're already like, "yes, for the love of everything, please help me," then check out my itinerary planning options below!
But Can't I Do it Myself?
From quintessential cottages to towering skyscrapers, the UK is a diverse and wonderful landscape of culture, history, business, and authentic local flavors.
But there's often more than meets the eye to a visitor, including local tips (did you know that the SkyGarden is a much better view than the Shard and it's completely free?).
I've been living in and traveling through the UK for over 10 years, discovering the truth behind the travel brochures and figuring out exactly how to maximize your time so you're actually seeing the sites and not just sitting on the (admittedly fantastic, but still) buses and trains.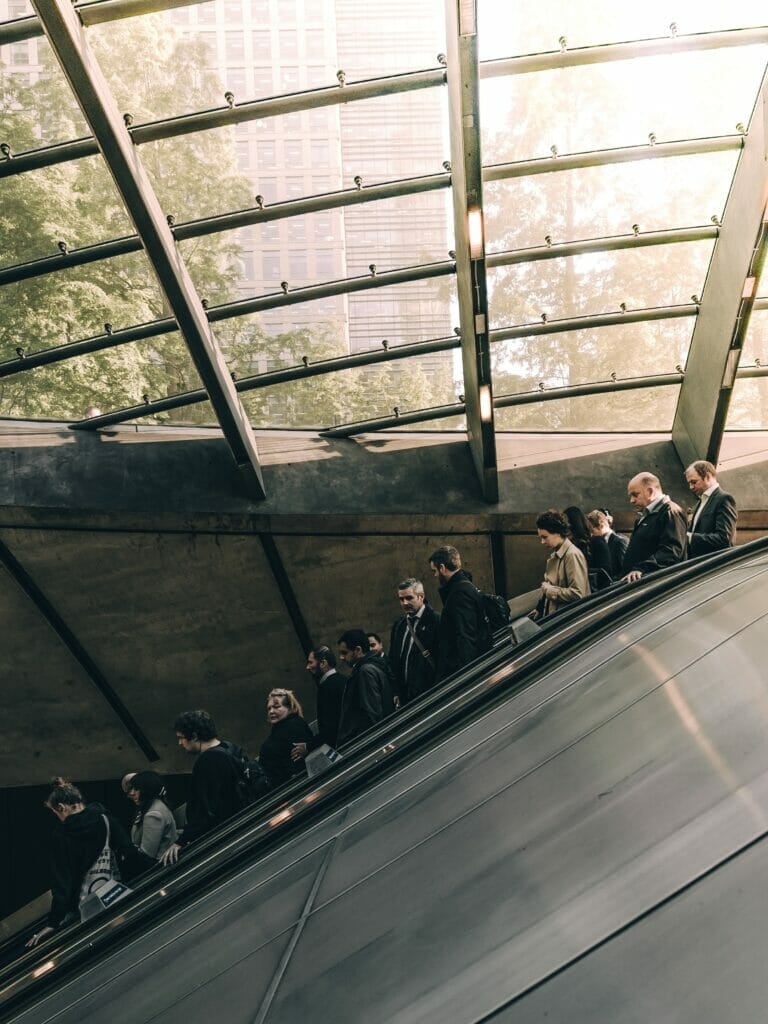 Whether you're using one of my preplanned itineraries or the personalized option, you can feel confident knowing that I am completely honest and transparent about what is possible and what is worth your time based on your interests.
Sure, you can plan your entire trip without any input, but if you want to make sure you're really making the most of the likely thousands of dollars you're spending on this dream international vacation, then you know where to find me.
Option 1: Perfect Off-the Shelf London 7-Day Itinerary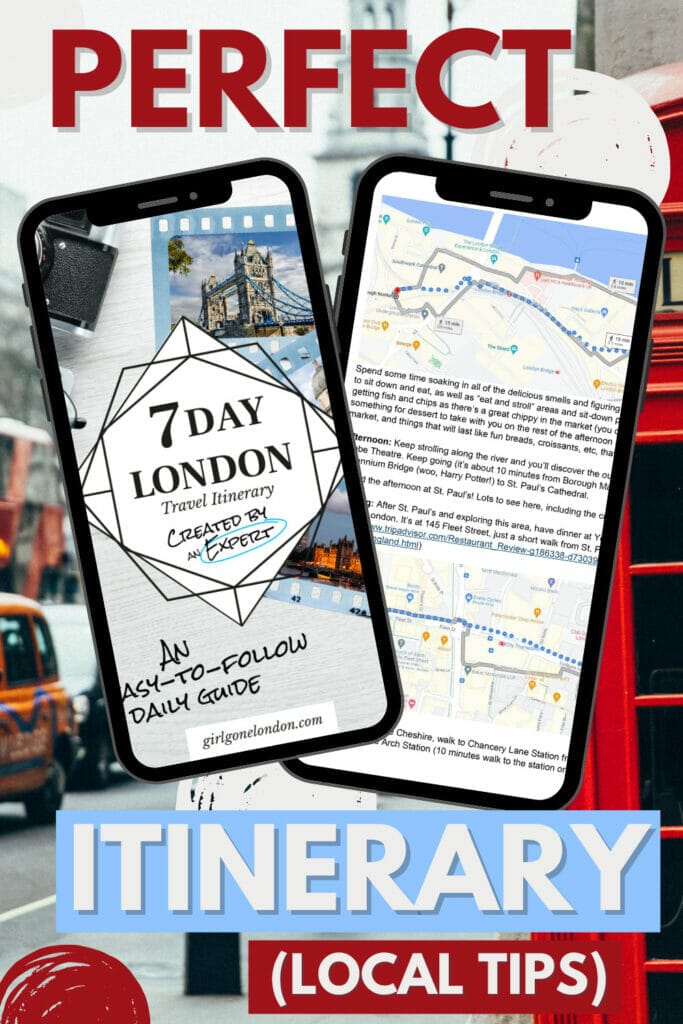 This is for you if you're visiting London for just about a week (less is okay, as you can pick and choose which days sound good to you. If you're also like, " just tell me exactly what to do and when to do it!" then you can use this exactly, or let it inspire you.
If you're low on time, energy, or just really need someone to tell you what to do and when to do it, my off-the-shelf itineraries are the perfect option.
You won't need to fill out any forms or submit any information about your trip.
You simply pick the one that works best for the length of your stay and boom, all the work is done for you and you have an expertly researched and tried-and-true itinerary that you know will mean you're making the most of your trip.
How does it work?
These pre-packaged itineraries are available at the click of a button, so really there's not much more to it than deciding you're done trawling TripAdvisor all day long and want to make sure you're not missing anything.
Click here to purchase the perfect 7-Day London itinerary, and the itinerary will be delivered straight to your inbox after payment.
Starting at $29
Heading to the UK and overwhelmed by the thought of researching exactly what to do or how to pack it all in?
Whether you're just staying in London or venturing out into the countryside or other gorgeous destinations, it can be hugely time consuming and confusing to decide what to see, when to see it, how to get around, and how to arrange it all so you save the most money and the most time on your trip of a lifetime.
Using my 10 years of experience living in and planning trips for visitors to the UK, I will create you a completely bespoke, personalized suggested trip itinerary (click here to book) to suit you, your interests, what you definitely what to do, and what you don't even know should be on your list based on your interests.
I've done hundreds of itineraries and love the incredible feedback from past customers!
Here's just a sample…
"Thank you SO much, Kalyn. I can't wait to share this with my family. I really appreciate all your hard work, I'm so excited!"

"I looked through the itinerary and am loving it! Thanks for all your hard work!"

"Thanks so much Kalyn! That is very thorough and detailed."

"Thank you! Looks great so far! I was so overwhelmed by the prospect of planning and itinerary for a city I've never been to."
Every itinerary comes in Word document form (for easy editing if you want to change anything around) with:
full, step-by-step instructions each day that you can follow exactly as written (or use to inspire your own planning)
public transportation instructions for each part of your day or walking maps from place to place
restaurant recommendations for every meal, based on your dietary needs and budget
booking links so you can do it all from the itinerary and instructions on what you do and don't need to book
local tips and tricks and hidden gems that you won't be seeing in every travel guidebook
my genuine desire to help you plan the most perfect trip possible so that you can fall in love with the UK as much as I have
After booking here, you'll shortly receive a questionnaire to fill out to help me plan your suggested itinerary, and then I'll get back to you with a delivery date (always within plenty of time to make your bookings and get excited about your trip!)