This post contains affiliate links for which I may make a small commission to help keep the site running. You will not be charged extra for these items had you not clicked the links. Thank you for your help to keep the site running!
I'm going to level with you.
Finding the best American food stores in London was one of the first things I did when I moved to the UK from America.
(Well, after reading the book Watching the English, which you should absolutely click here to check it out on Amazon as it's my #1 recommendation for expats in the UK).
I think I was probably on the hunt for American groceries within like 3 days of my plane hitting the ground at Heathrow, and while I wouldn't necessarily recommend it to someone visiting London for just a few days (you'll live without Twinkies, I promise), it's super important for American expats in London to have a good grasp on where to go for their pumpkin pie/pop-tart/cool whip fix.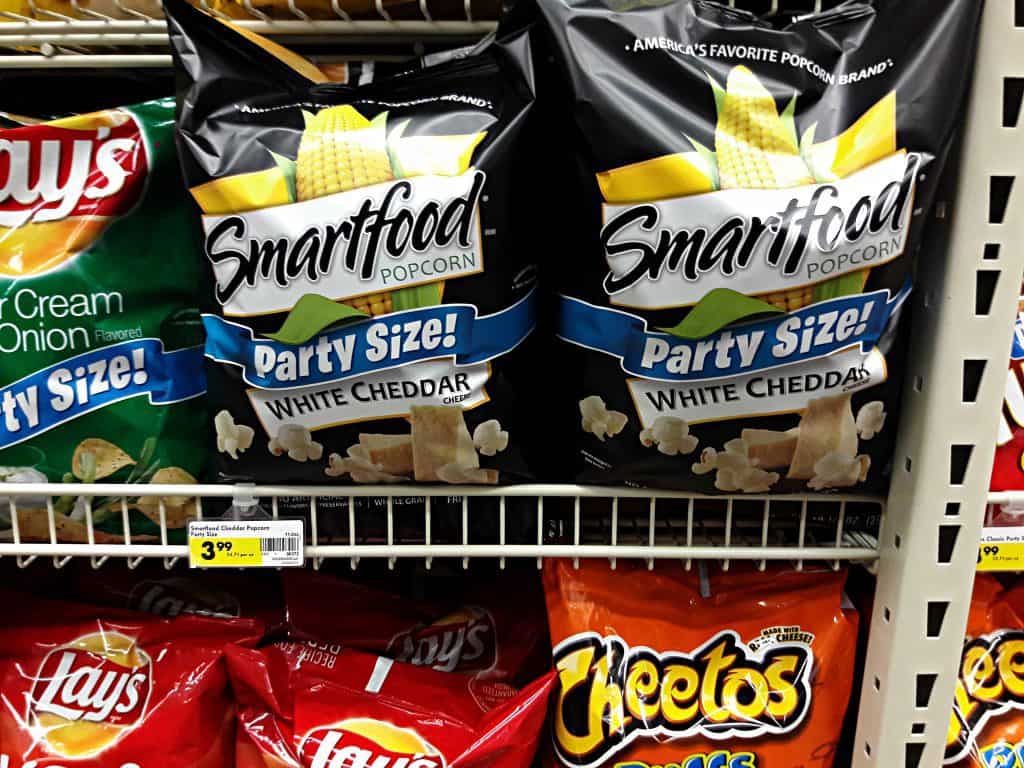 Firstly, no matter your reason for being here, you need the best book on living in the UK for Americans ever written – the book is called "Girl Gone London: An American's Guide to Surviving Life in the UK" and you should click here and check it out.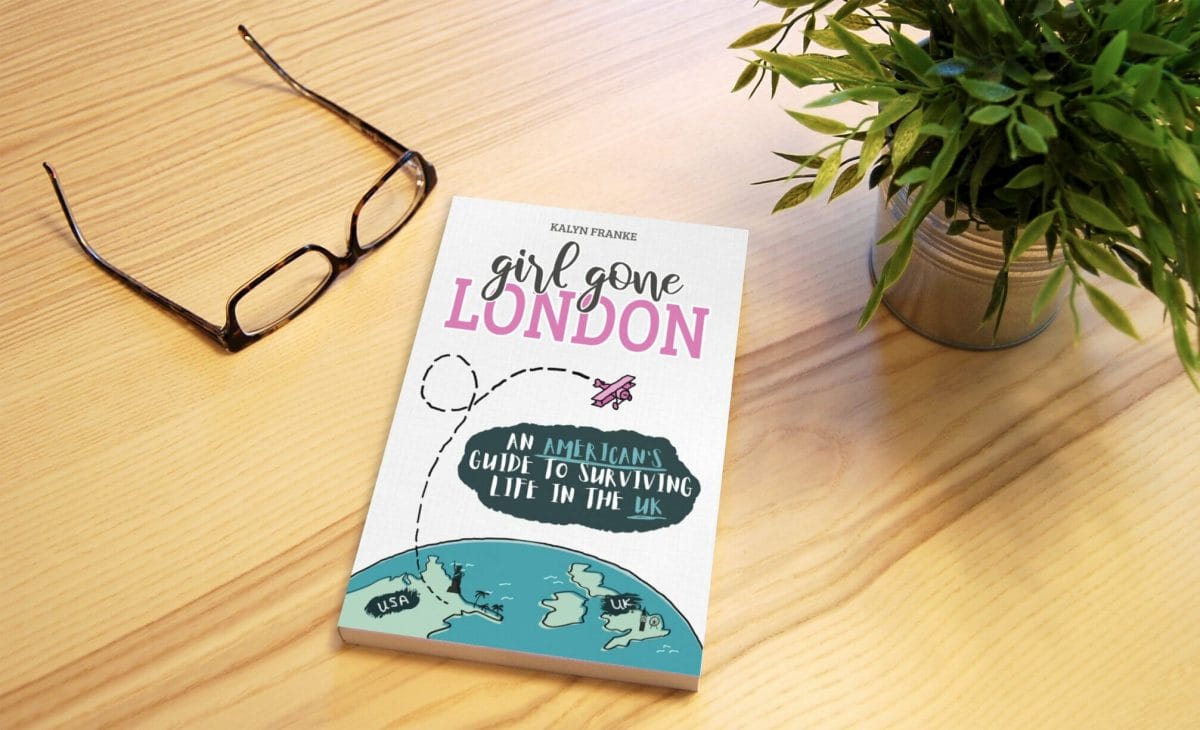 I also may have written it, so I'm biased.
But truly, if you're coming to the UK as an expat, a study abroad student, or even a visitor, my guide to life in the UK contains both personal anecdotes and maybe too-honest experiences, as well as resources and advice on topics ranging from homesickness in the UK (or how not to rage book a flight to America like I did), driving in the UK, being a student in the UK, and more practical advice about bank accounts, buying houses, and more.
It's truly a one stop shop for all of the weirdness and wonderfulness (is that a word?) that comes along with life in the UK, and also there is plenty of opportunity to laugh at me as I share all of my expat fails so there's that.
Not only do American food shops in London help us expats cure the occasional (or not so occasional) bout of homesickness (check out my story about homesickness as an expat), but it also helps us impress our British friends with just how many chemicals are in our food back home.
The number of times I've been told by Brits that it's weird we eat pop-tarts for breakfast is in the hundreds, and while peanut butter is available in most grocery stores here now, it's not as well-loved or eaten by the spoonful as we do in America.
If you're interested in what is in an ACTUAL British grocery store, you can read my article on the differences between US and UK supermarkets.
You'll note that you can find often one or two basic flavors of pop-tarts in British supermarkets, but sometimes you just want to gorge on Chocolate Chip Cookie Dough poptarts or Brown Sugar Cinnamon poptarts because everyone knows those are the best flavors.
So whether you've googled this in a frantic moment of craving or you just want to be prepared before you make the move and realize there are no Targets in the UK, here are the 13 best American food stores in London where you can find everything from poptarts to Aunt Jemima syrup to graham crackers and more.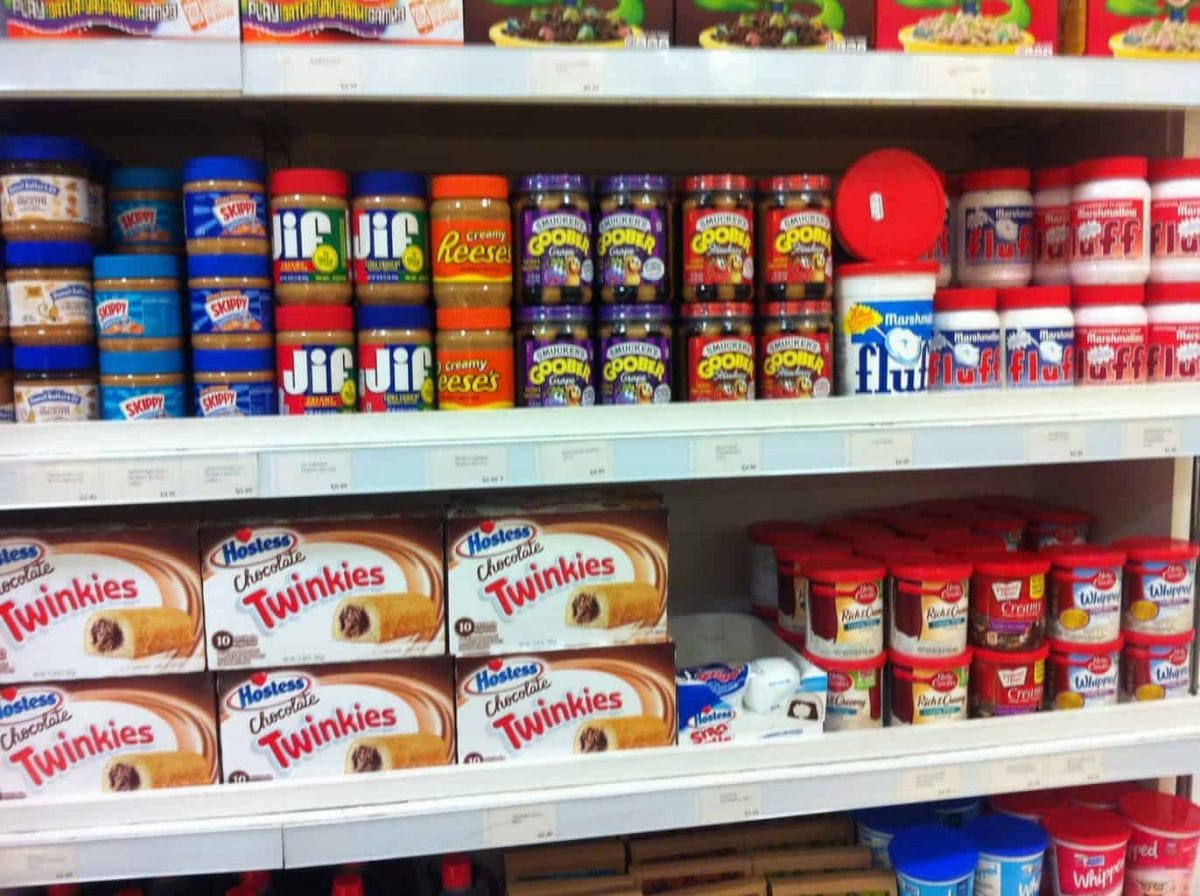 IMPORTANT: are you coming to the UK from abroad?
In case you're reading this from outside the UK and will be a foreign visitor here, you need to know these 2 things to stay safe and save money.
Travel insurance – you need it when going overseas! I use

this site

to get the best quotes and purchase my packages from. Do not skip this – having medical coverage abroad as well as other coverage in case of missed flights, lost luggage, etc is essential. As I said, I have never gone wrong using

this site

.
Where to Find American Food in London
1. Selfridges Food Hall
Selfridge's, a giant department store on Oxford Street, has an entire level dedicated to its Food Hall.
Not only can you find British classics and, indeed, food from far off places, but you can also find American groceries here in their dedicated American food section.
In fact, this specific area is referred to in a very grandiose way: "Authentic American Food Company: a collection of authentic foods from America's heartland."
Now, I'm not sure whether to be thrilled or take offense when I find repulsive things like hot dogs in a jar there (WHAT IN THE WORLD EVEN IS THAT? WE DON'T EAT THAT!), but you can bet I'm brought to near tears when they have my favorite flavor of Pop-tarts in stock.
You can find Selfridges at: 400 Oxford Street, W1A 1AB London.
2. American Food Store
Sometimes, when looking for American supermarkets in London, I prefer for them to just call it what it is.
The American Food Store is exactly that.
Situated in Ladbroke Grove in West London, the American Food Store provides exactly what it says on the sign.
From Crisco to Tang to Aunt Jemima pancake mixes to Betty Crocker cake mixes, they have a large selection of imported American food and are a local favorite of American expats.
The American Food Store also carries drinks-based items such as Crystal Light mix and Lipton Iced Tea (try asking for iced tea in London and you're going to get something very different than what you're expecting).
You can also find patriotic plates and cups for your American-themed bashes, as well as a Mexican section because London supermarkets haven't quite caught up with real Mexican ingredients yet.
And if you can't get to the American Food Store in person?
No problem, they also offer online shipping.
You can find the American Food Store at 2 Ladbroke Grove, Holland Park, London, W11 3BG.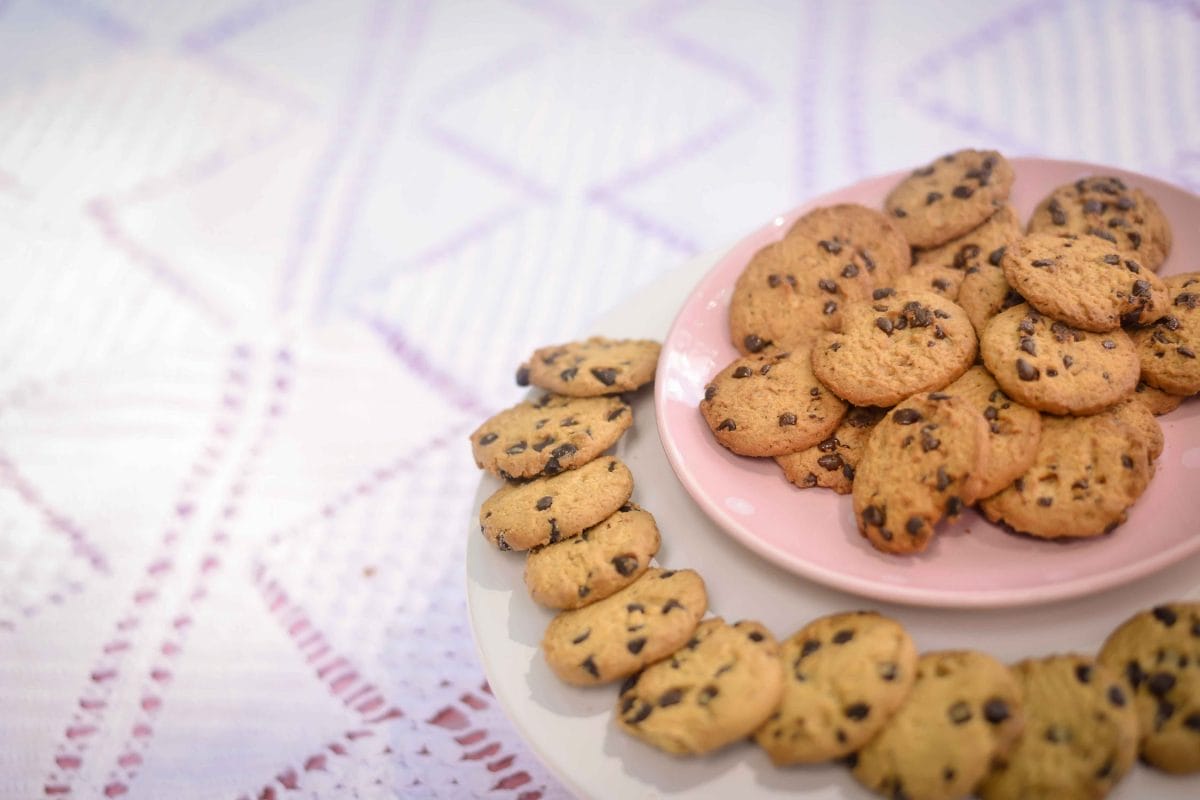 3. Partidges
Along with a name that sounds oh-so-fancy, Partridge's is where all of my American grocery store dreams came true the first time I was studying at Richmond: The American International University in London.
It is embarrassing how much money I spent there, and truthfully I've never tallied it up because I think it would make me openly weep.
Partidge's is an American grocery store in London with class.
It's situated in one of the fanciest parts of London and has, by its own admission, a "huge selection of American food."
Partidge's is always a huge hit around Thanksgiving time, as they are sure to stock the pumpkin pie filling, the Graham cracker ready crust for those of us who have no idea what we're doing in the kitchen, and Del Monte creamed corn.
They also stock Jambalaya Mix, French's Mustard, and Mott's Applesauce (PRAISE THE APPLESAUCE GODS!)
You can find Partidge's at both 17-19 Gloucester Road, London, SW7 4PL and 2-5 Duke of York Square, London, SW3 4LY.
4. American Candy
While I wouldn't necessarily recommend the American Candy store as your number one shop for American food items due to the extreme prices, it makes sense that the prices are even more inflated than normal as American Candy is located on Oxford Street – home of the tourists.
It's worth going in just to see what they've got on offer, but you can expect mostly American candy and cereals rather than the savory items found in other American food stores in London.
You can find American Candy at 147 Oxford Street, London.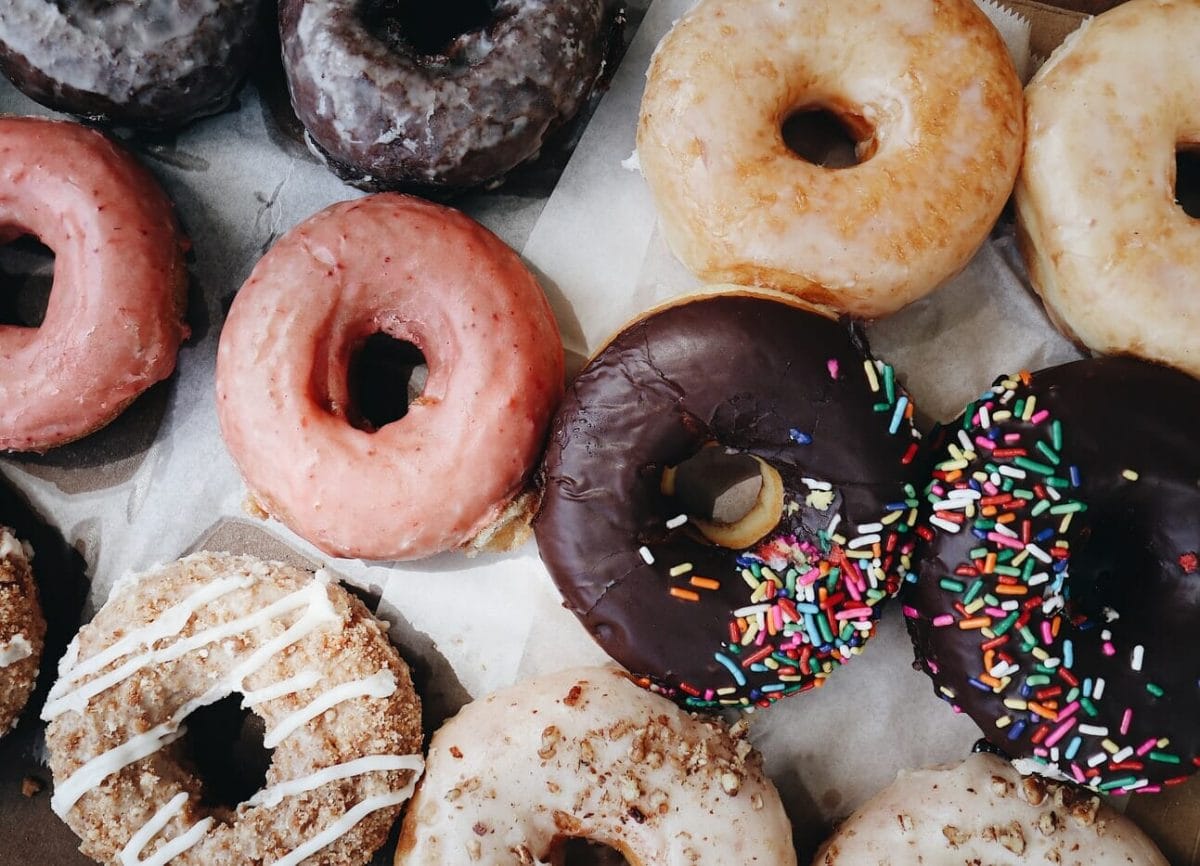 5. Kingdom of Sweets
Kingdom of Sweets is basically the flagship American supermarket in London with its location on Oxford Street.
If you want a real life Charlie and the Chocolate factory, this is your place.
There are a few different rooms of colorful items, all imported from the States.
You'll find walls of American cereal, American candy, oreos in all different flavors, Pop-tarts, and other cookies.
If you need somewhere to help with your expat culture shock with a little taste of home, this is your place.
Again, due to its Oxford Street location, this isn't a place to come to do your regular American food shopping in London, but if you're wandering by and just need to fill one craving no matter the cost, try Kingdom of Sweets.
You can find Kingdom of Sweets at 72-74 Oxford St, Soho, London W1D 1BR.
6. Panzers
American food isn't the only thing that Panzers Deli and Food does, but due to the amount of American expats in the local area, they do provide a variety of US foods.
What's great about Panzers is because they're not solely an American grocery store, you can also pick up your favorite sushi and products from other countries around the world such as Ireland, France, and the Scandinavian countries.
Panzers also offers daily delivery in the following areas if you'd like a regular order: St Johns Wood, Hampstead, Highgate, Maida Vale, Belsize Park, Regents Park, Notting Hill, Paddington, Mayfair, Belgravia, Chelsea and Kensington.
You can find Panzers at 13-19 Circus Road, St. John's Wood, London NW8 6PB.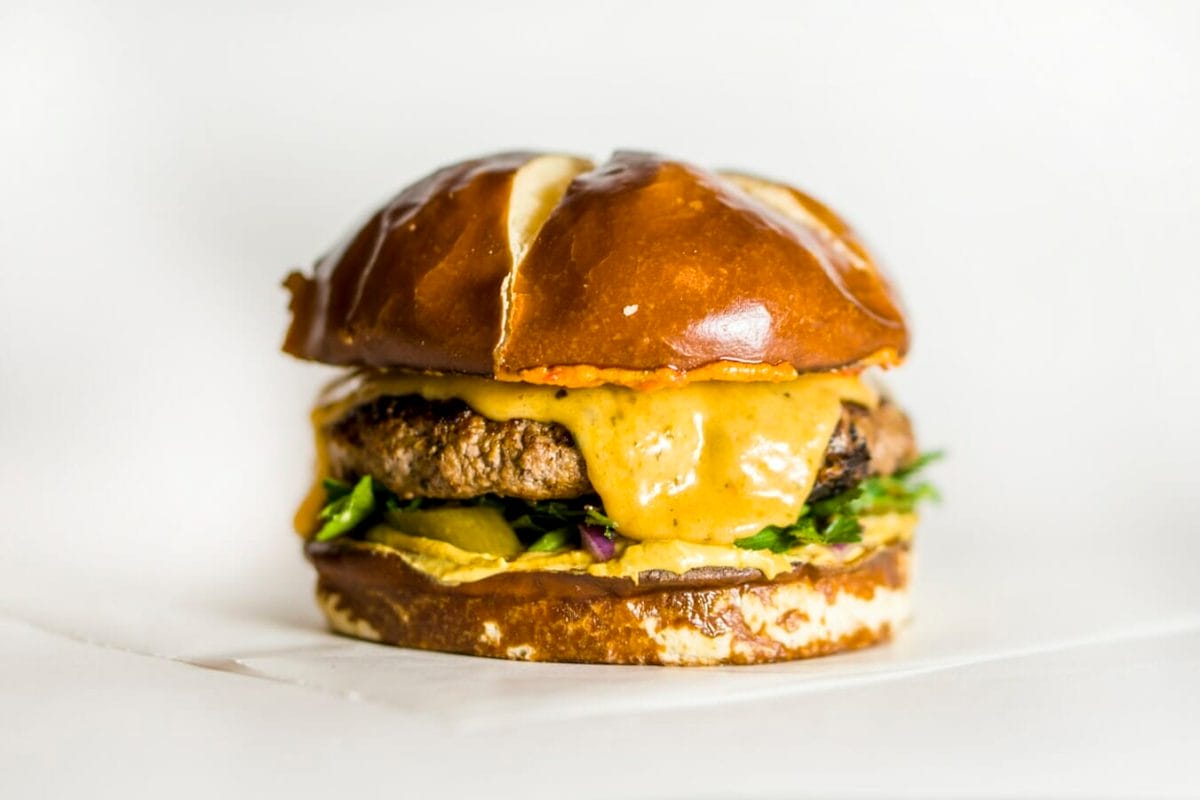 7. Sainsbury's
You don't always have to go to a specialty store to pick up your American groceries in London.
In fact, larger Sainsbury's often have an American food section or end-cap.
The offerings here aren't incredible, maybe two kinds of pop-tarts, one type of American cereal, and some American candy, but if you don't want to trek all the way to a full American food store, it's a great option.
I know that the Sainbury's across from Holborn tube station definitely has an American section, but you can also order online at sainburys.co.uk.
Keep in mind that smaller Sainbury's will not have an American section.
8. Mestizo Mexican Market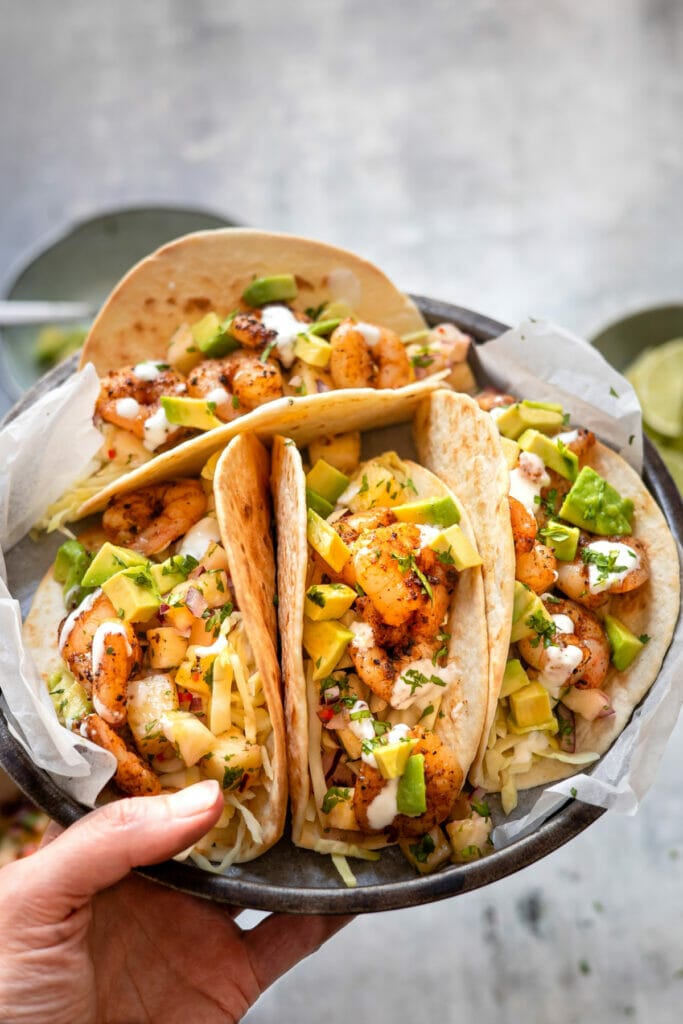 While Mestizo Market sells Mexican food, not American, if you're an American expat in London you'll know that American families often have many more Mexican ingredients in their pantries than their British counterparts.
Mexican food is, shall we say, lacking, in the UK, and if you're looking for authentic ingredients to make your favorite Mexican recipes, Mestizo's is the place to go!
Stock up on Takis, black beans (not available in all British grocery stores, believe it or not), chipotle sauces, guacamoles, and spicy salsas to your heart's content.
You can find Mestizo Mexican Market at 101 Hampstead Rd, London NW1 3EL.
9. Tesco
Tesco, another regular grocery store in the UK, also has American food sections in its larger stores.
Again, just like Sainsbury's, you won't find this section in Tesco Expresses or smaller stores, but if you do a search for "Tesco Superstore" to find your nearest one, you should have luck in finding American products.
When you get there, head to the World Foods section (so fancy!) to see what their selection of American groceries might be.
They typically have more than Sainbury's and range from things like Peter Pan peanut butter to Reese's Cups to Marshmallow Fluff.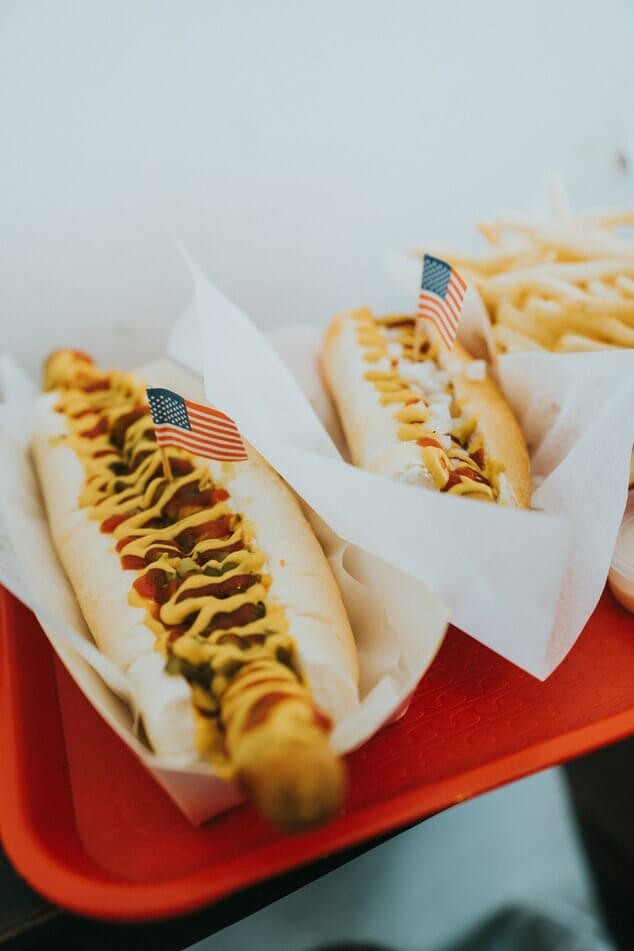 10. Budgens
Budgens is a convenience store, so you wouldn't necessarily expect it to stock American groceries, but behold – Lucky Charms for all!
While Budgens sells mostly health food, premade food (catering to nearby professionals looking for lunch), and some staple food groups, they also have an imported section filled with American goods.
What's even more convenient is that they have a deli counter and post office counter, so you can pick up a box of pop-tarts and then get some lunch meat for the kids and mail Grandma a Christmas card all in the same trip.
You can find Budgens at 199-205 Haverstock Hill, Belsize Park, London, NW3 4QG.
11. Whole Foods
While Whole Foods isn't necessarily an American import-filled store, the whole store is an American import so it's worth a visit.
The American supermarket chain came over to the UK in 2004 with the flagship store on Kensington High Street.
I love Whole Foods due to the sheer amount of options, but I also love the sampling tables that remind me of home because what American doesn't like to eat their way through a grocery store as they shop?
You can find Whole Foods at multiple locations across London, but I'd recommend the Kensington one at 63-97 Kensington High St, Kensington, London W8 5SE.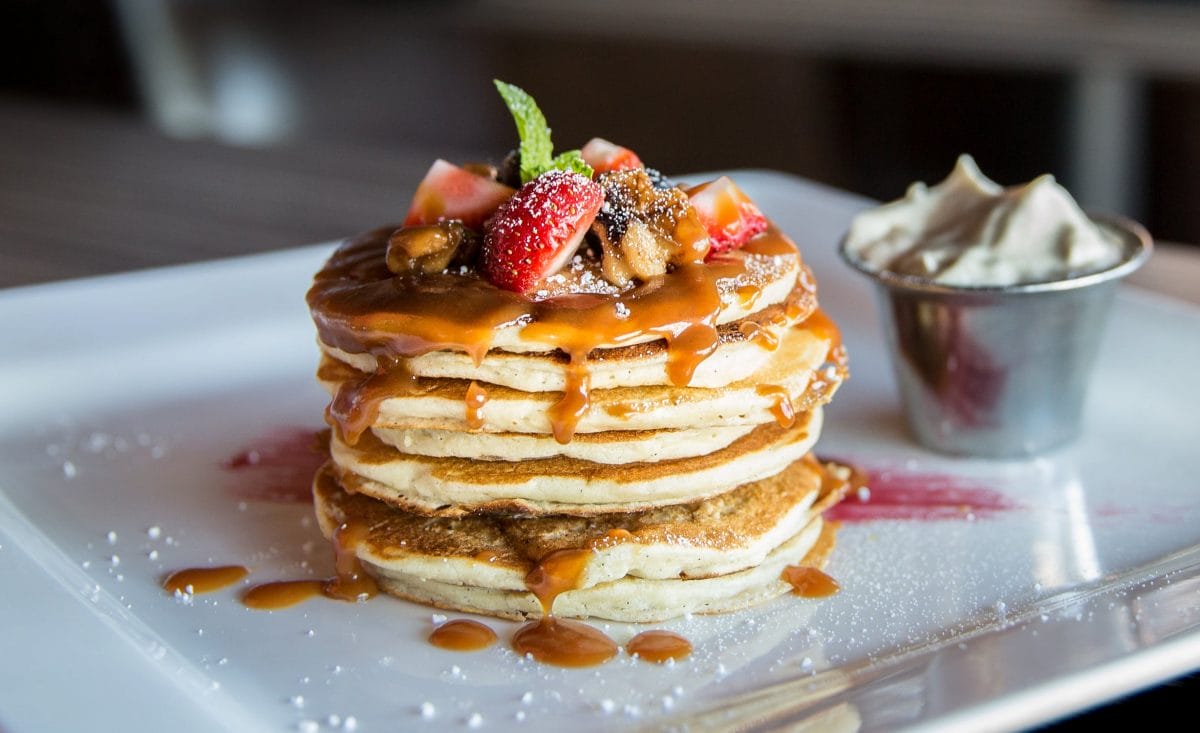 12. ASDA
If you live in central London, ASDA won't be the choice for you, but many of us expats live in the outskirts surrounding London where you may have an ASDA nearby.
ASDA, the UK equivalent of Walmart, often has an American food section.
I'm not sure if this is because of its American connection or just because many large grocery stores here have a Worlds Food section, but either way, I'm happy with it.
The selection at my local ASDA tends to be things like pop-tarts, giant marshmallows (not a thing here in the UK, can you believe it?), Reece's candy, and a few other items.
Not enough to completely stock up, but enough to get your fill.
13. M and M World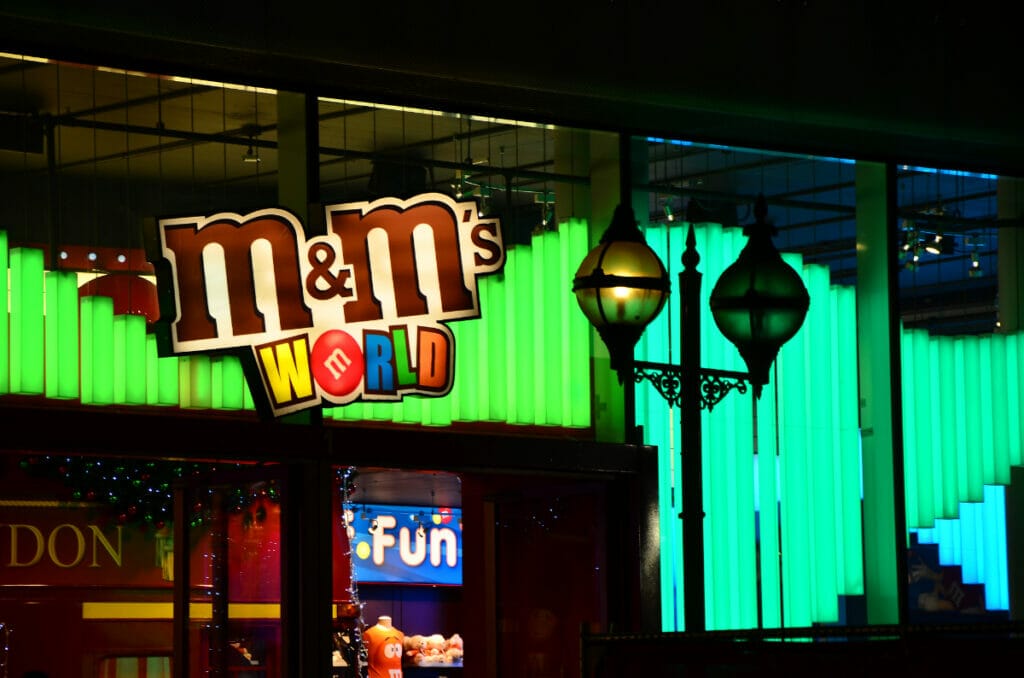 I'm not sure if M and M World really counts as an American food store in London, but M and M's are American (the equivalent is called Smarties here in the UK) and there is an entire store in central London dedicated to them, so we're going to include it.
As you may have guessed, you can't get anything other than M and M's and M and M-themed memorabilia at M and M World, but you can get personalized M and Ms, see a giant wall of M and Ms in all different colors, and take pictures with giant M and M characters posted in a variety of British-inspired scenes.
You can find M and M world at 1 Swiss Court, London W1D 6AP, England, which is in Leicester Square, one of the most popular touristy areas of London that you'll probably go through at some point if you're exploring the city at all.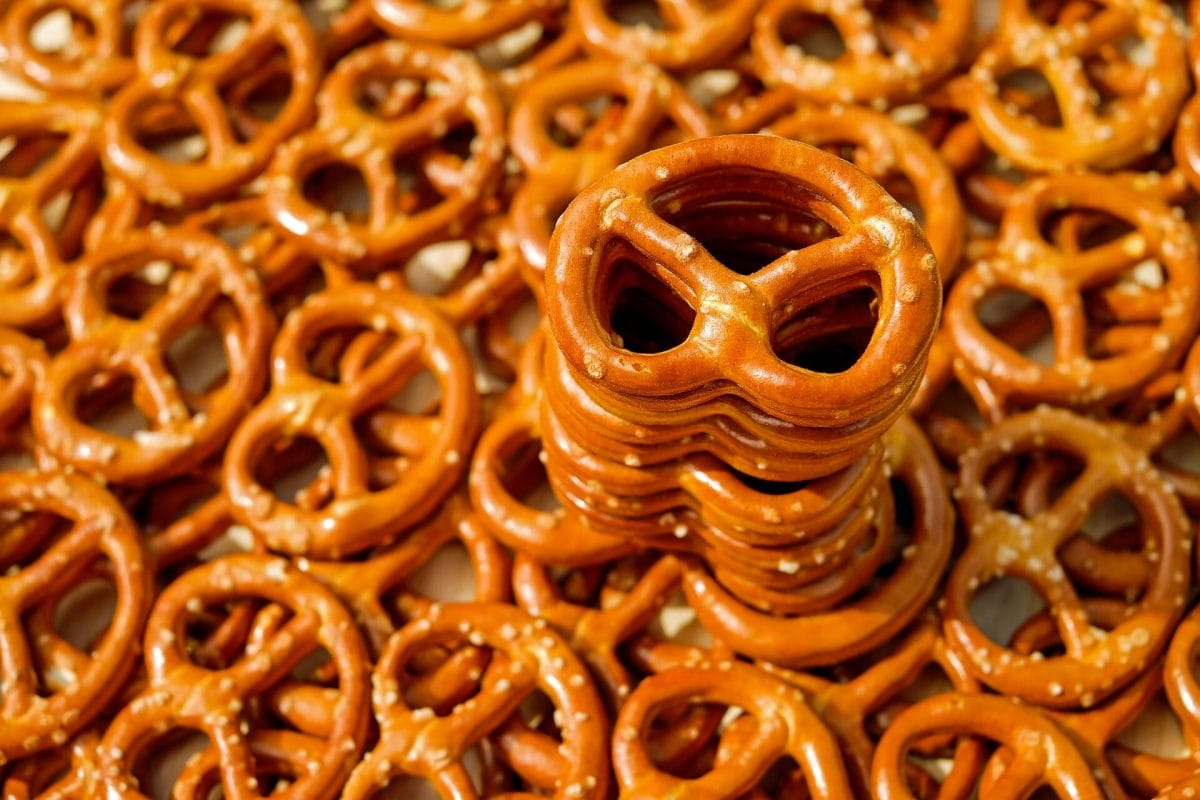 Where to Order American Food Online in the UK
If you don't live near any of these stores in London or you live elsewhere in the UK that has less access to American imports, there are a few different places you can order American food online.
Firstly, you can try the online version of many of the stores mentioned above.
Secondly, you can try an online-only store such as American Fizz or My American Market.
Sometimes, online stores will actually have a wider variety of options because they don't operate a storefront, but instead just store all of the items in a big warehouse until it's shipped out to customers.
There are also subscription boxes filled with American food.
Ordering food this way is never going to be cheap.
You're going to pay shipping on top of the already inflated prices of the American food due to import costs, but sometimes when a can of Cheese Whiz is calling your name, it's worth parting with the cash.