This post contains affiliate links for which I may make a small commission to help keep the site running. You will not be charged extra for these items had you not clicked the links. Thank you for your help to keep the site running!
Okay, so you're heading to Berlin and you're looking for things to do.
You see all the usual suspects, like the Reichstag building, the Berlin Wall and the Brandenburg Gate, and then you see something a little different, perhaps – The German Spy Museum.
Now you're wondering to yourself, "should I go to the German Spy Museum?", or, "is the German Spy Museum any good?"
You want to know "Is the German Spy Museum worth it?"
And let me tell you, undoubtedly, unequivocally… YES!
This place is awesome. Let me tell you why…
Don't be like me and forget travel insurance when you really need it! Make sure to purchase travel insurance before you go abroad – I recommend World Nomads for great coverage and good prices.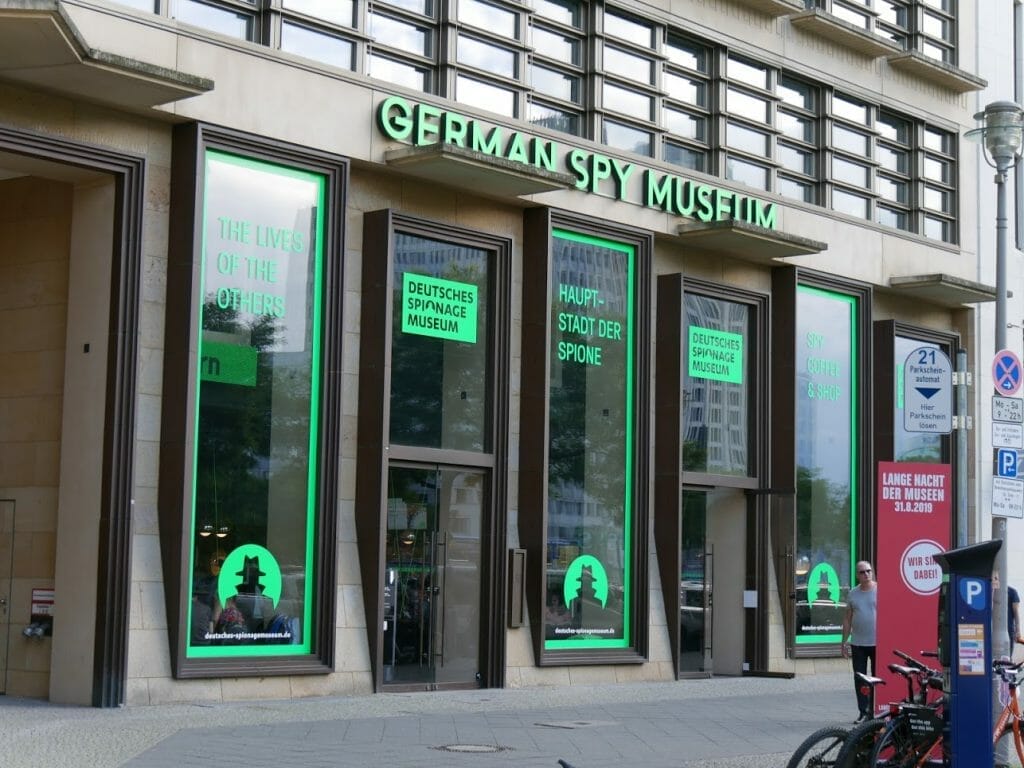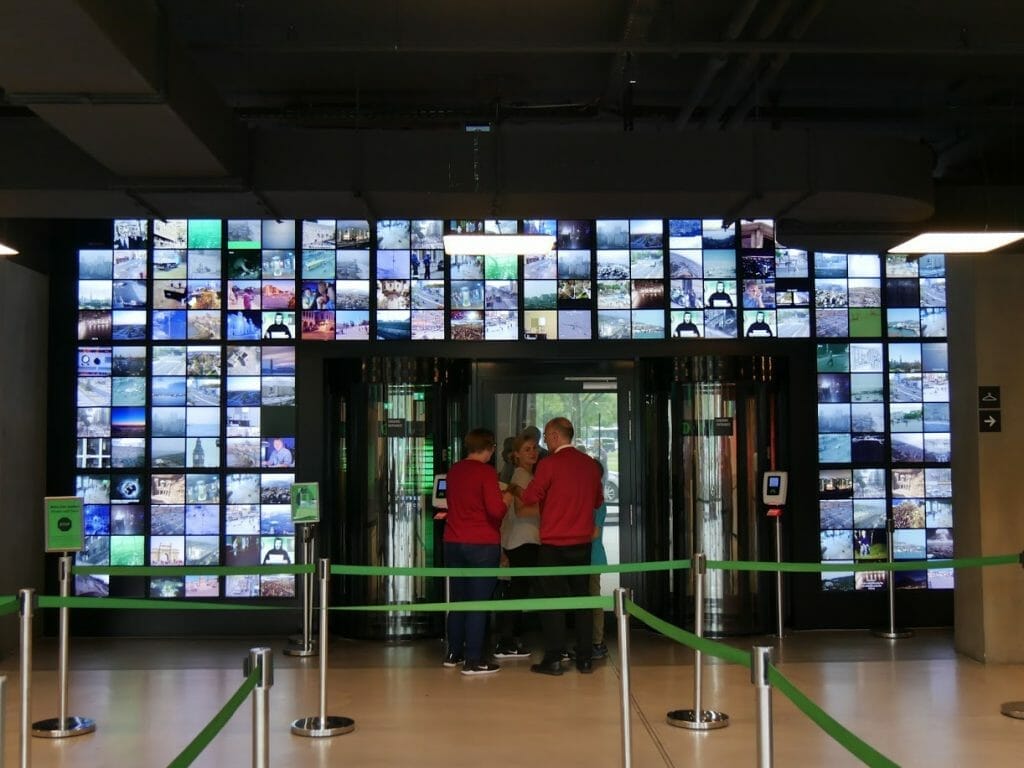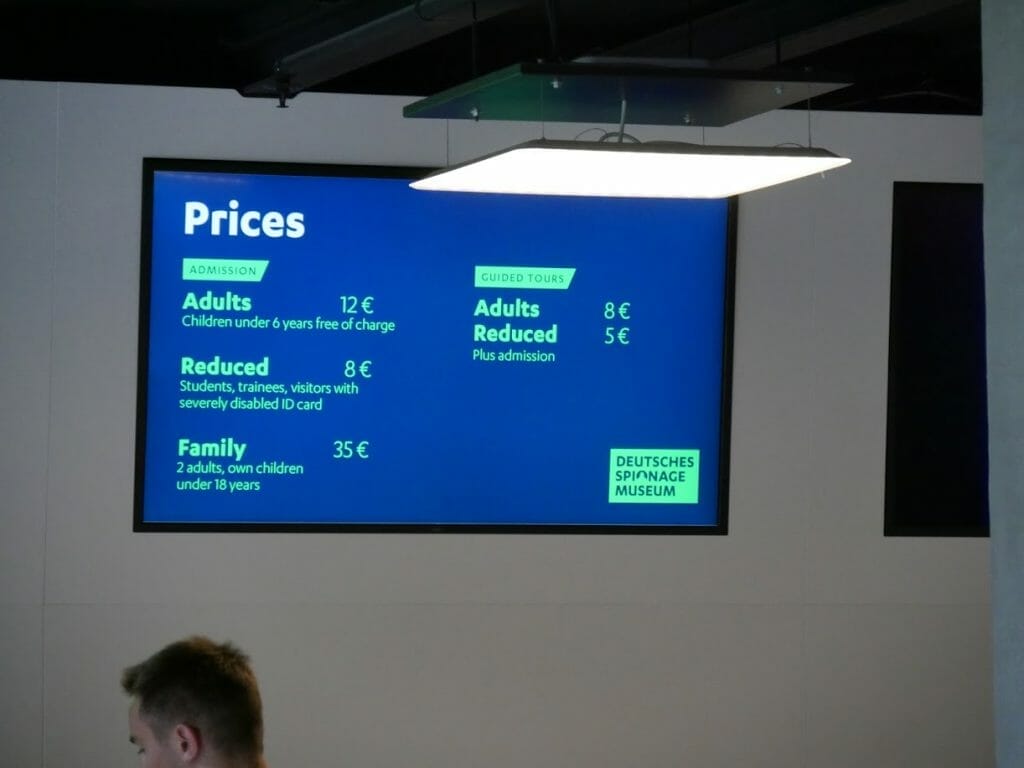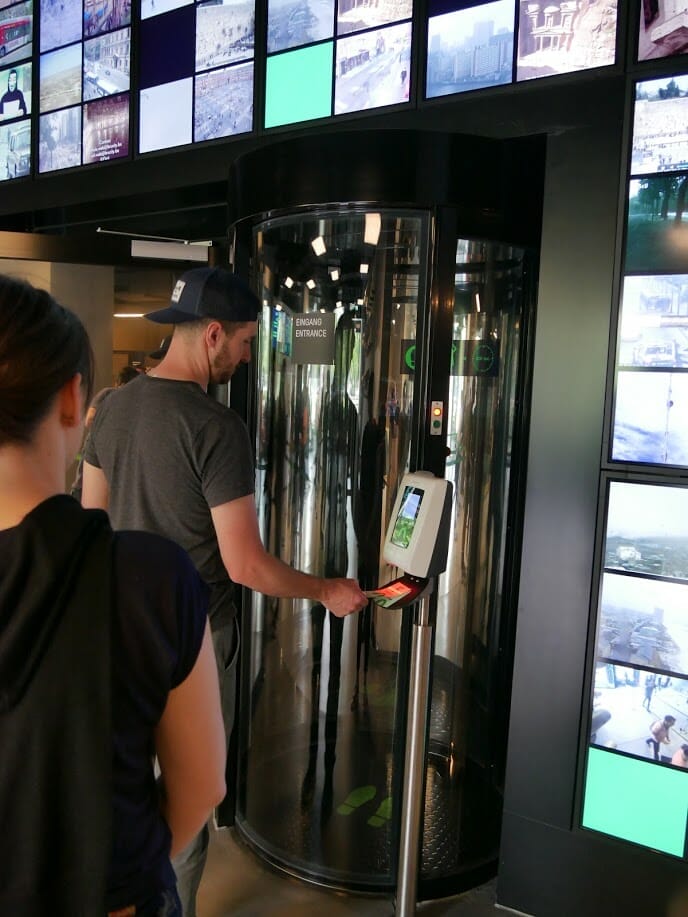 Interested in more things to do in Berlin? Check out more of our favorite options here:
What's in the German Spy Museum?
For those that don't know, Berlin has a deep history with spies and spying from having organizations from different countries during multiple wars based there.
If you've taken a sightseeing bus tour of Berlin, they may have pointed out part of this history.
Berlin has been the home to spy organizations from Germany, Russia, the UK and the USA, and has been dubbed "The Capital of Spies".
In fact, spying was so prevalent in Berlin, that many shops and restaurants do not accept credit cards as a form of payment because of the association with being tracked (at least, that is what I was told by our awesome museum guide!).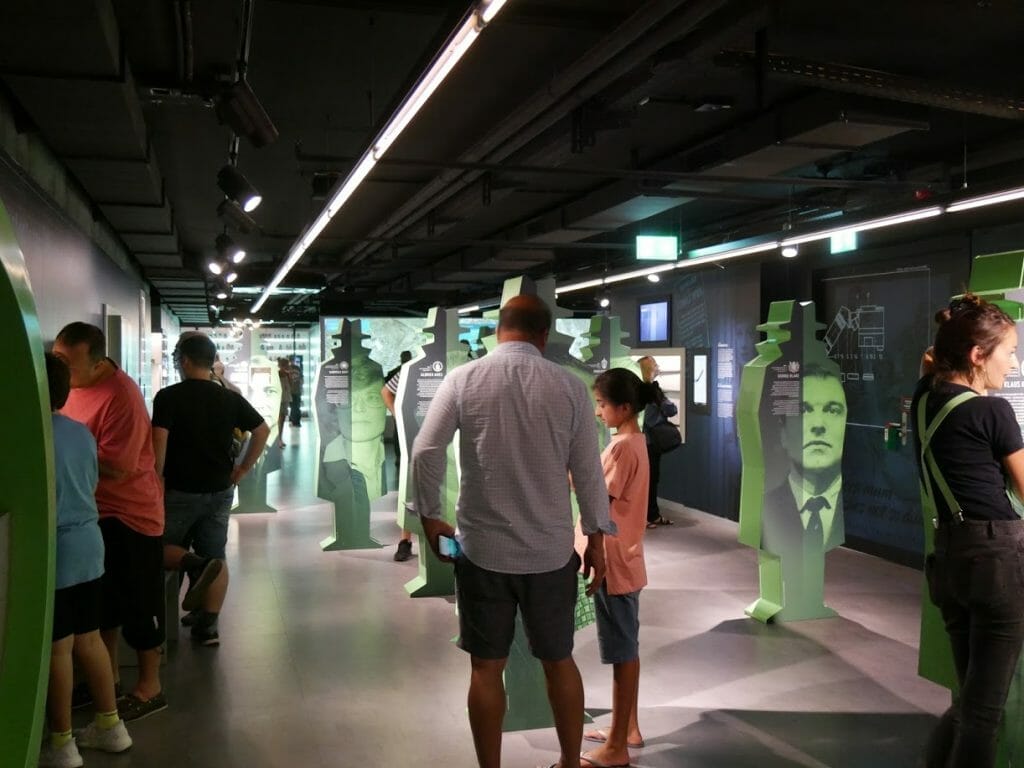 The German Spy Museum is made up of two floors of spy artefacts, spy stories, spy history, and interactive spy exhibits.
This is one reason why the German Spy Museum really shines – it just has so much to do for different types of people.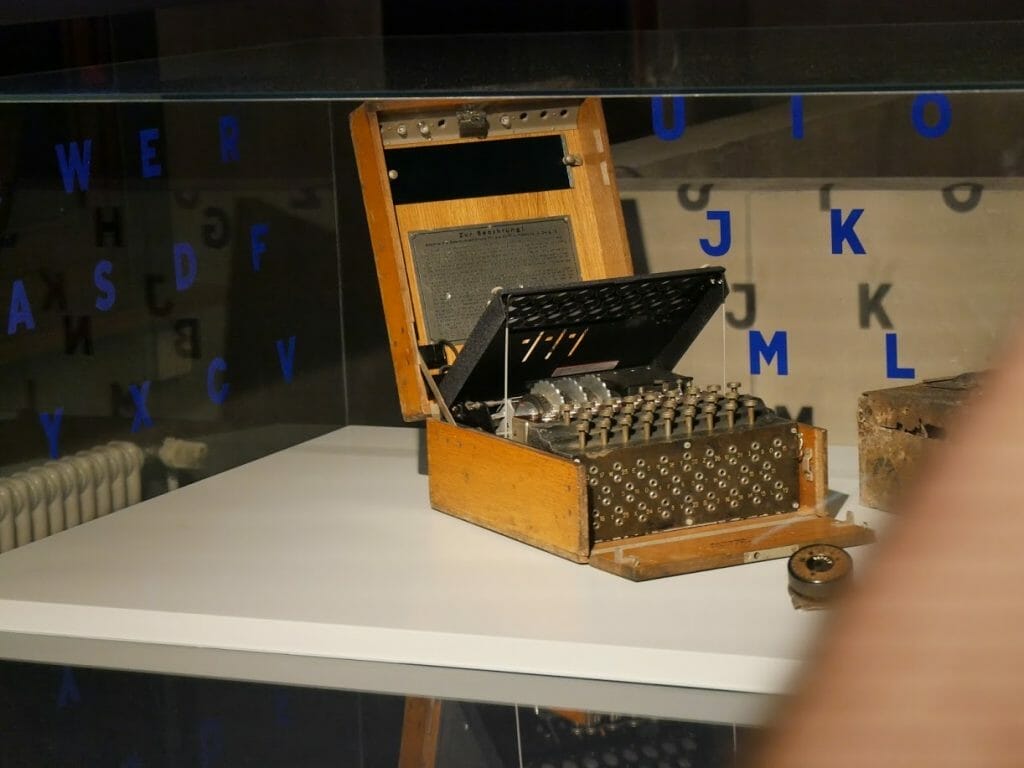 Some of my personal favorite items in the Museum were a watering can that was actually a camera, an East German Trabant car kitted out with high-powered infra-red lights so that spies inside could take pictures inside buildings with night-vision cameras, and a real-life cigarette gun!
This place will definitely make you feel like those inventions from Q in the James Bond films weren't quite so crazy after all!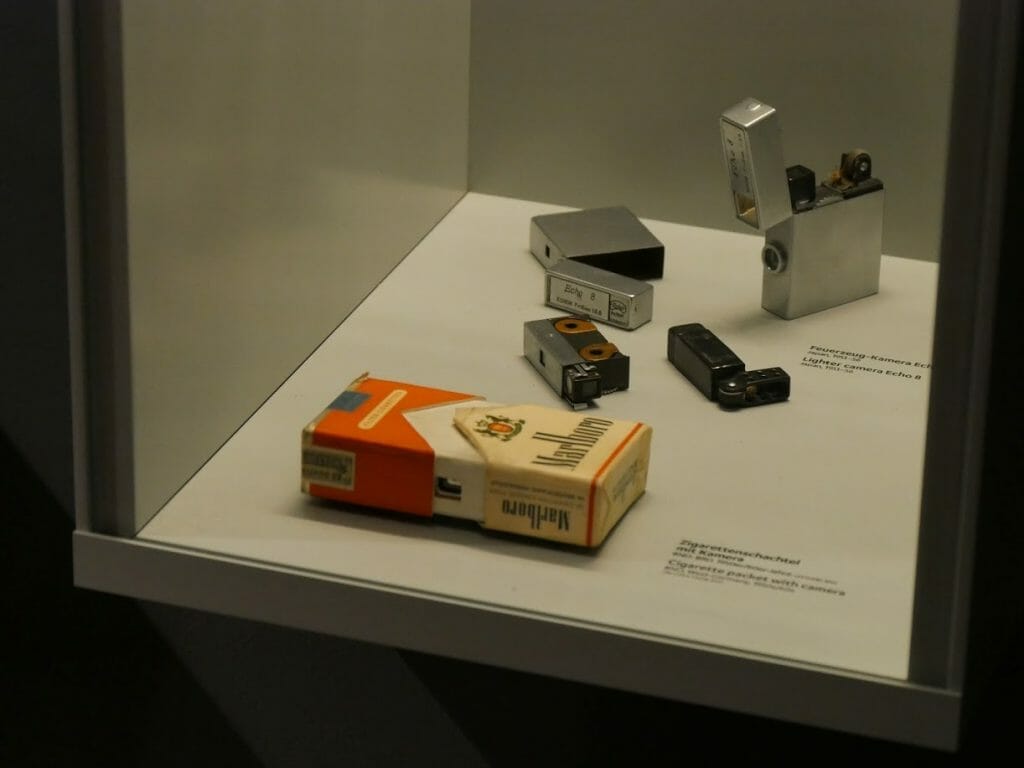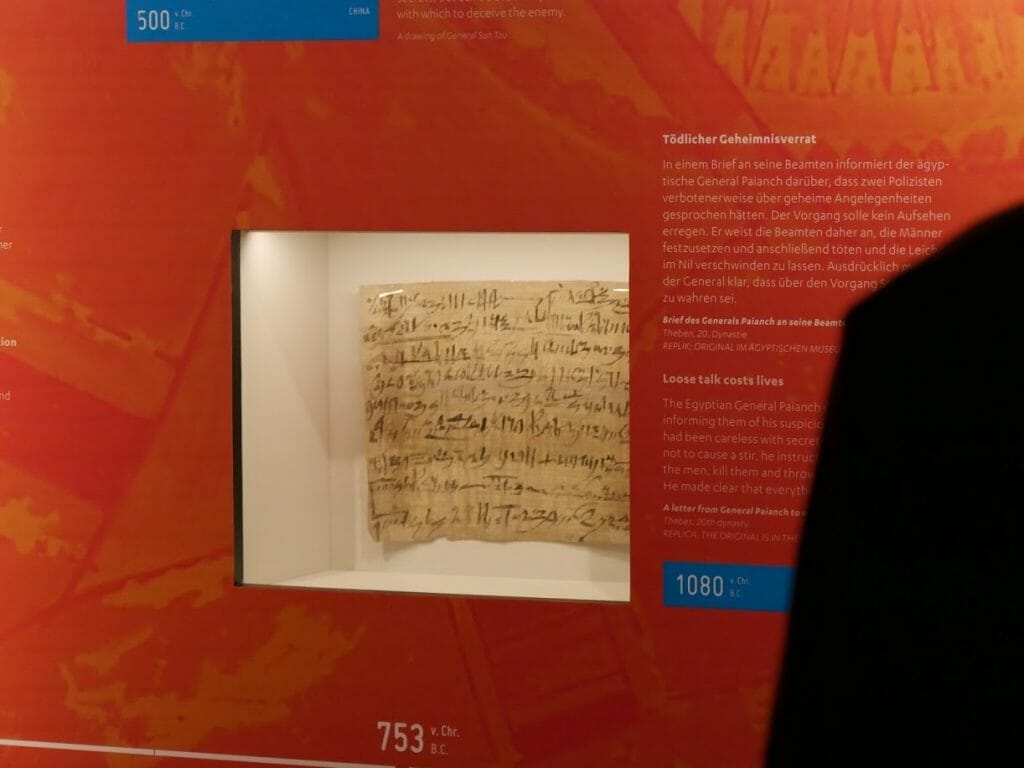 Is The German Spy Museum Kid-Friendly?
The German Spy Museum is very child-friendly.
There is so much to do and so much to explore that they will have a hard time getting bored.
Children will likely enjoy the interactive parts of the museum.
A few of my favorite interactive displays were: one where you have to encode a message and someone on the other side of the display tries to decode it (they have settings from easy to hard, and this is certainly a challenge, even for adults); another where you can test your own passwords to see how long it would take a computer to crack it (good job me!-107 years!), and one which was kitted out like someone's office and the participant has only a few minutes to find all the bugs in the room using a bug-tracking device.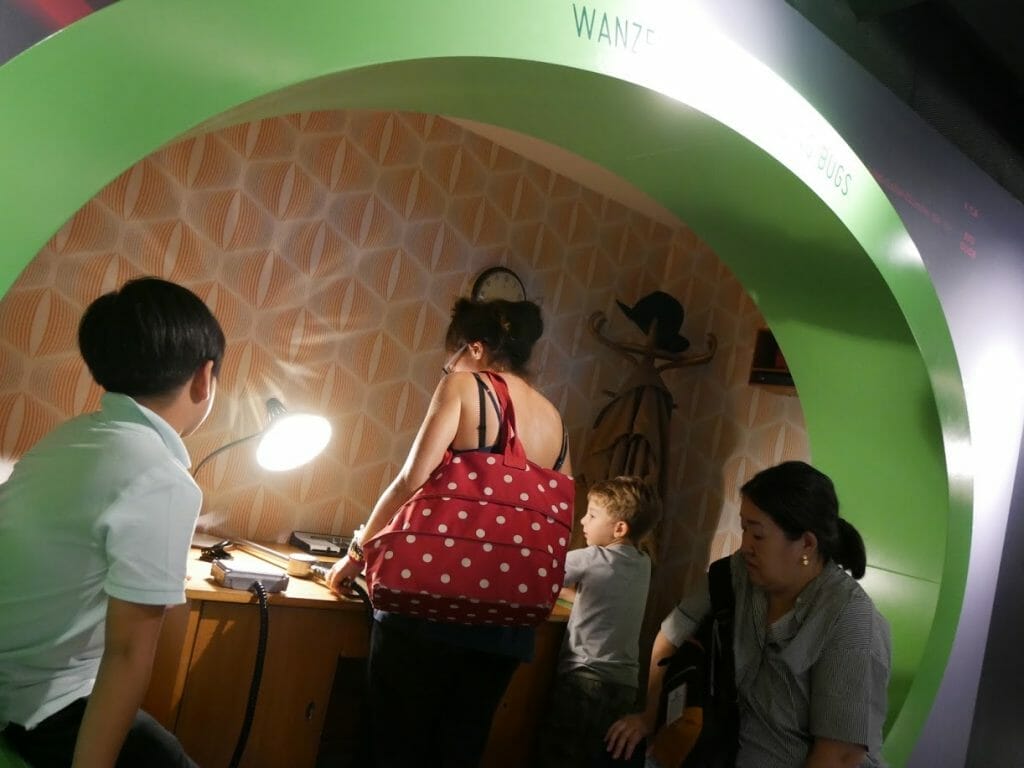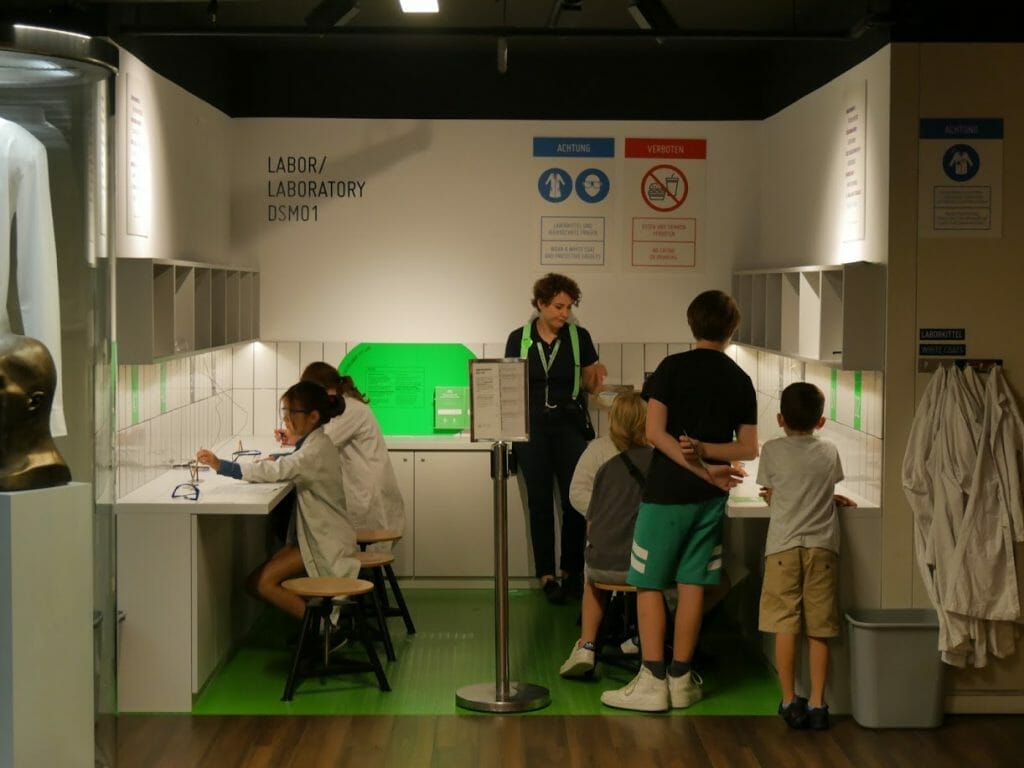 Something seemingly small, but very much appreciated, is the museum's use of mixed forms of information.
They have video displays, text displays, these awesome videos that play on glass so you can see the items underneath, short cards of text, and more.
Whatever way you or your child likes getting information, this museum has it!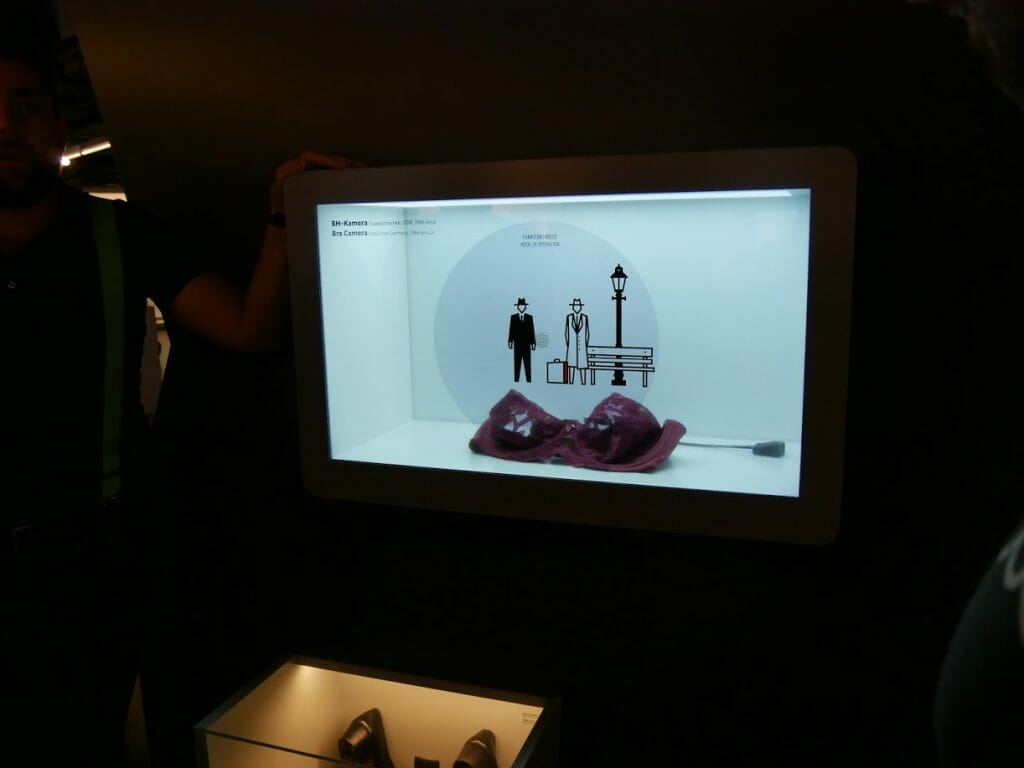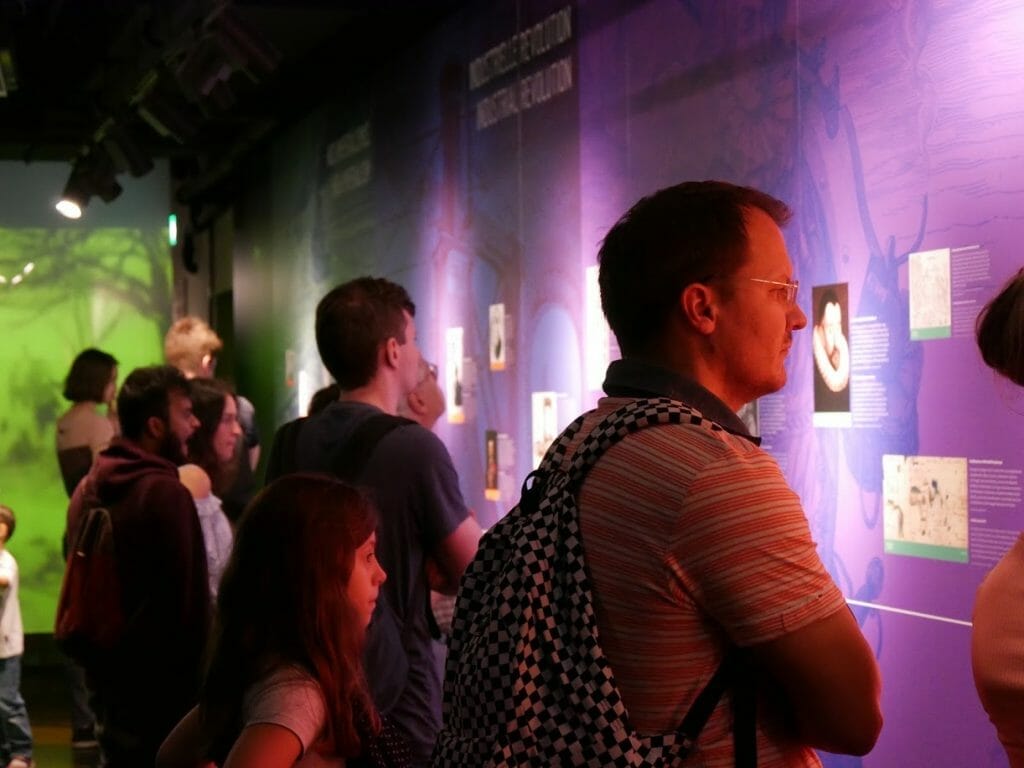 Another top-favorite among the younger folk… (well, frankly, everyone – this this is awesome) is the Mission Impossible-esque laser maze.
This is a room which you can set from easy to hard (note: easy is deceptively hard!), and then you have to make your way through without touching the lasers.
At some points, the lasers move (unexpected!) and you have to crawl away from them before they touch you.
If you make it to the end, you get a time and it is displayed on a scoreboard against other people.
It is a lot of fun, and people go multiple times because it is so addictive.
You also get a code to download a video of you succeeding or failing from their website.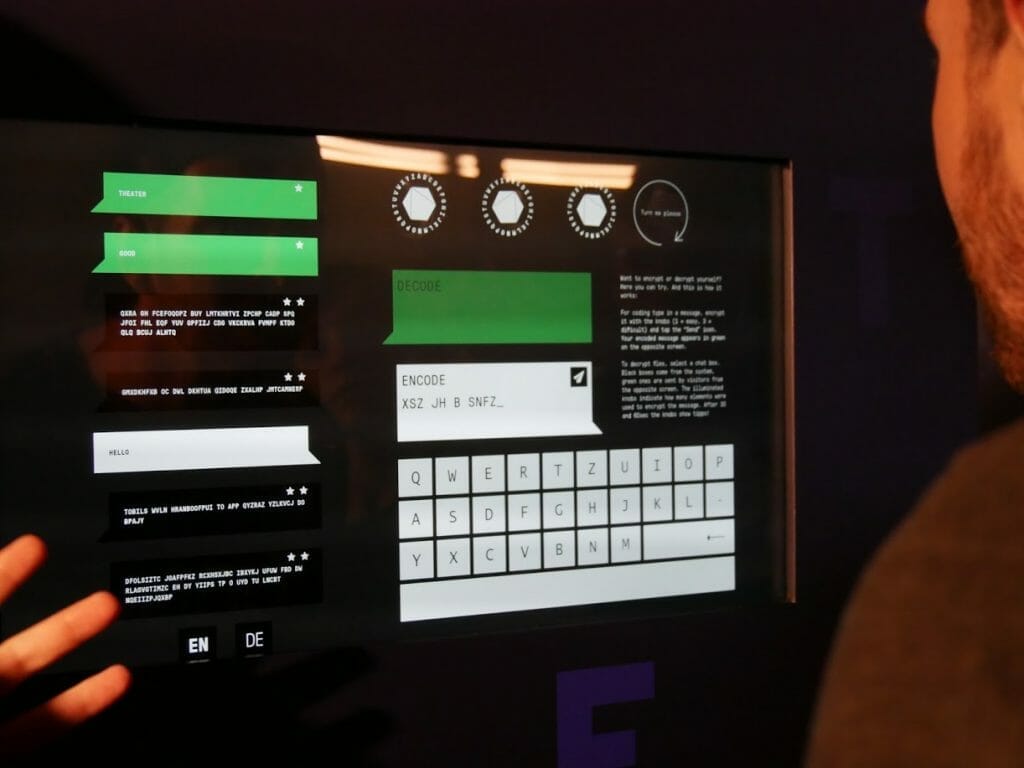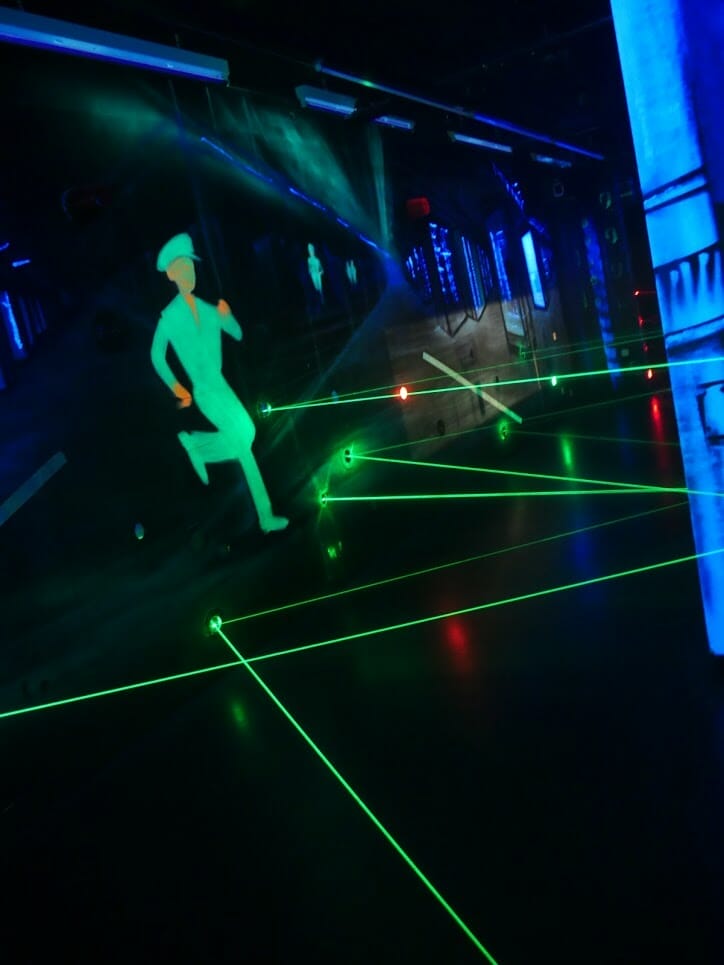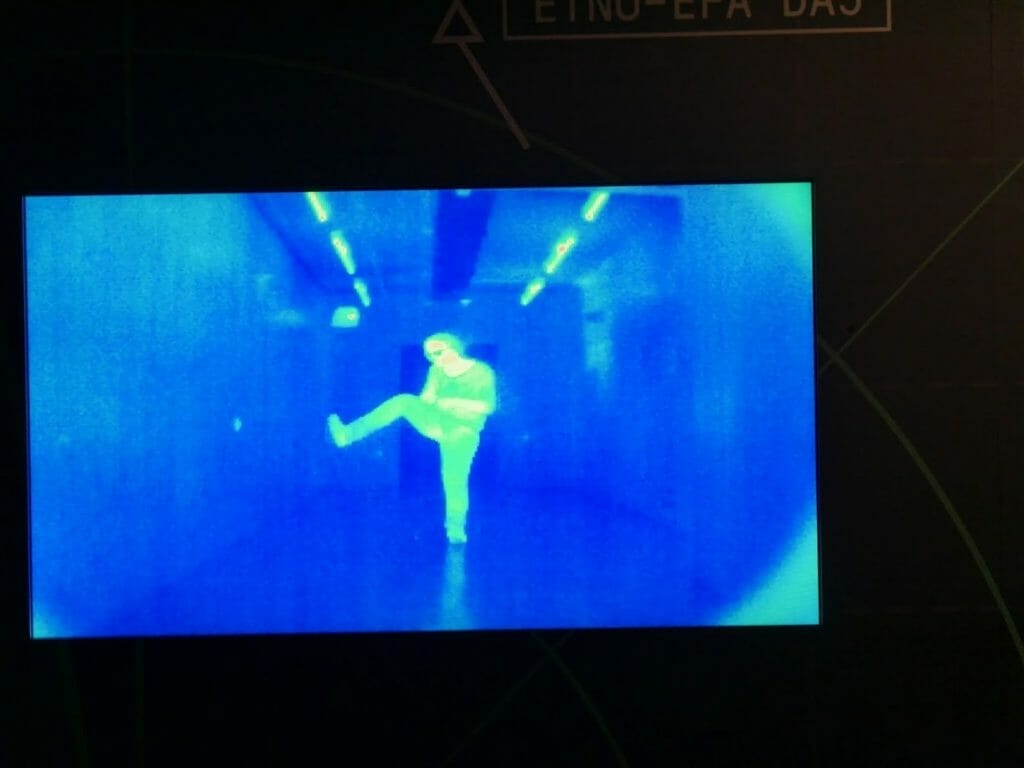 Will Adults Like the German Spy Museum?
Adults will certainly enjoy the German Spy Museum.
As before, there is just so much to see and do.
Adults may enjoy reading the information pieces with each of the artefacts, or the spy stories dotted around the museum.
There are interesting video interviews with people who were spies or had encounters with spies, as well as interesting historical items and information pieces that go back hundreds of years.
Particularly on the ground floor, you will find interesting historical information about the history of spying, including evidence of it from ancient Egypt!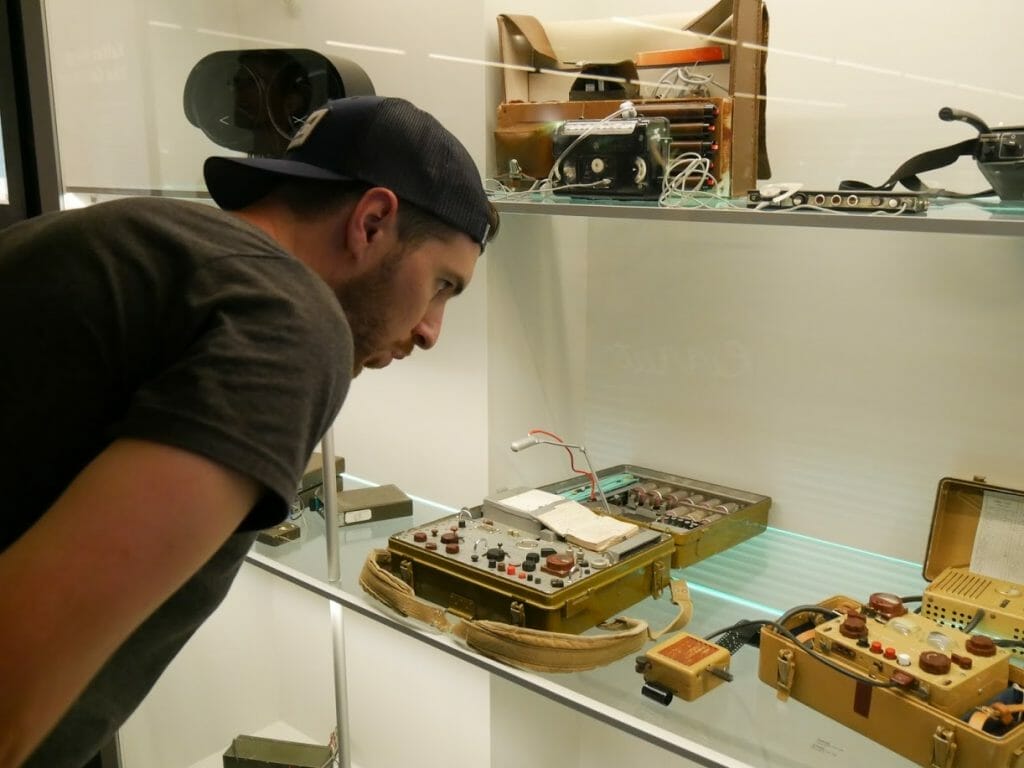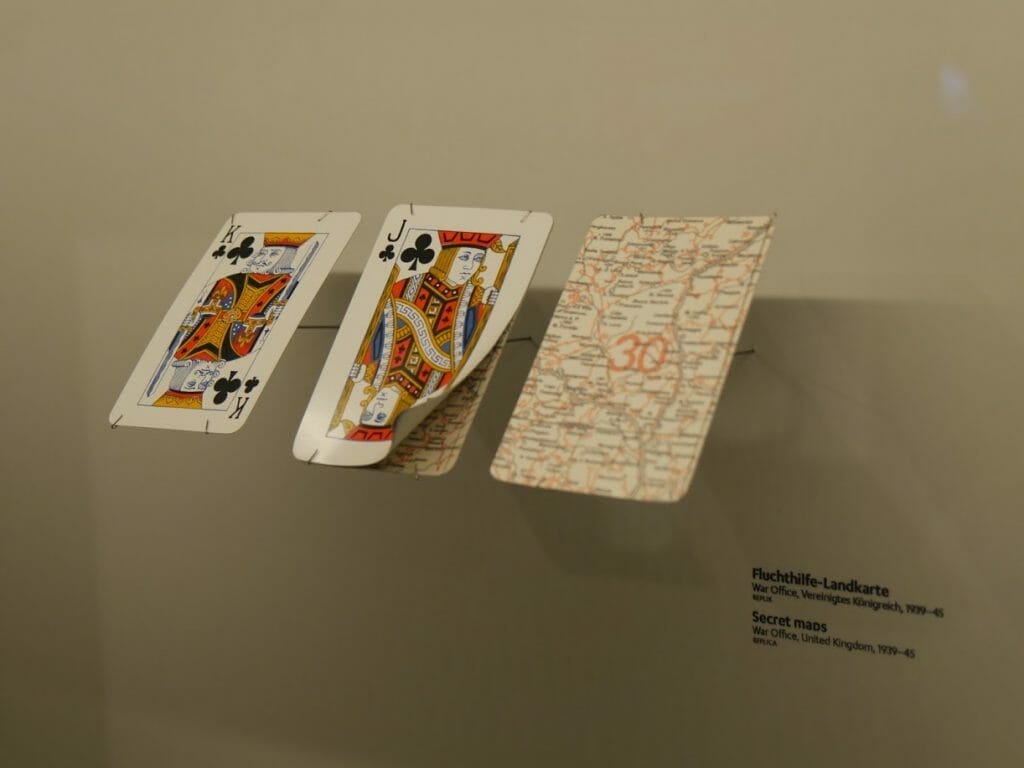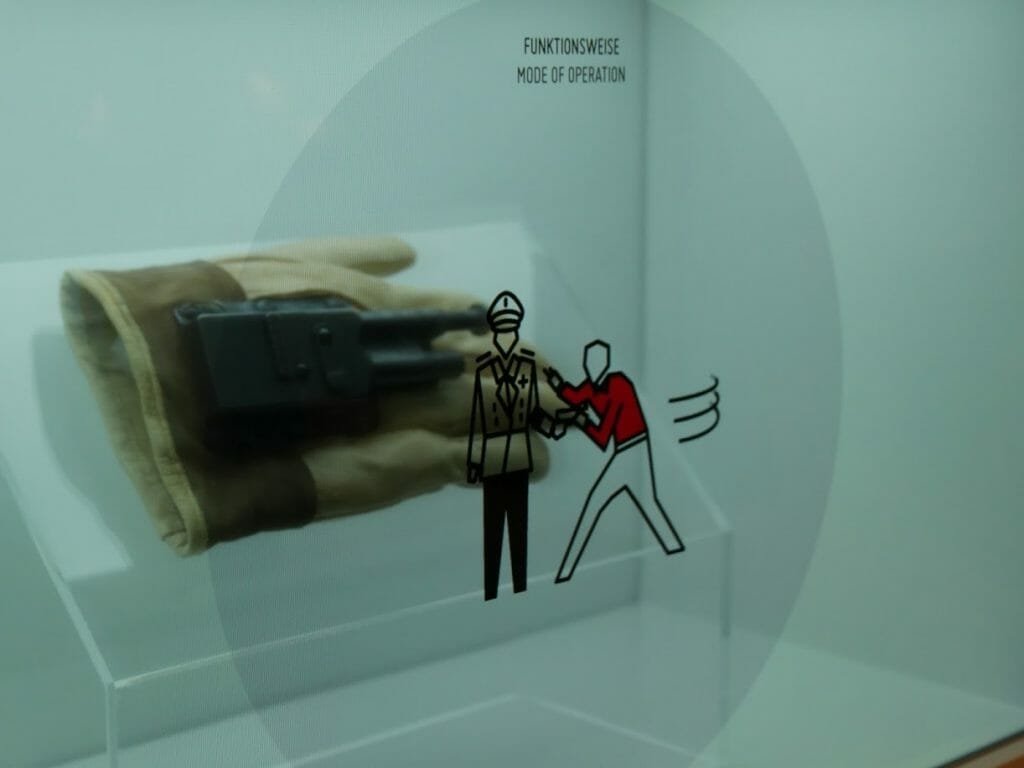 There is also an area dedicated to spies in movies, if you are a movie buff.
They have one of Richard Kiel's (aka, Jaws) costumes from one of the James Bond movies, a recreation of the James Bond intro screen where you can stand and get your own bond photo if you like, and also an area comparing some spy films to real-life events.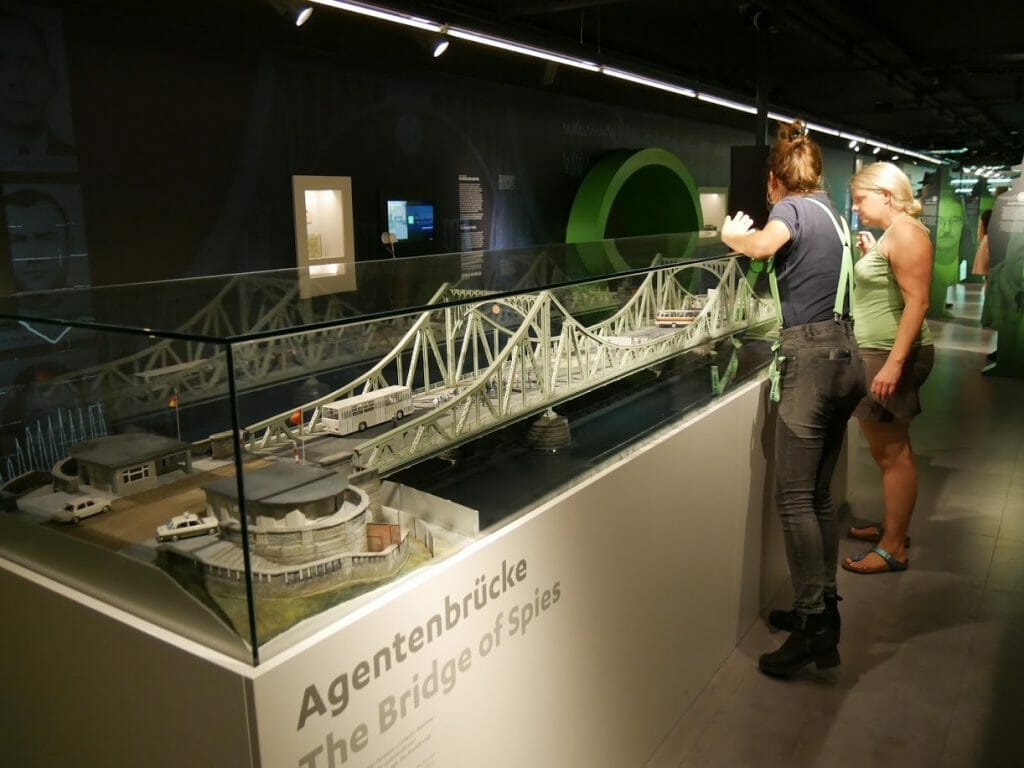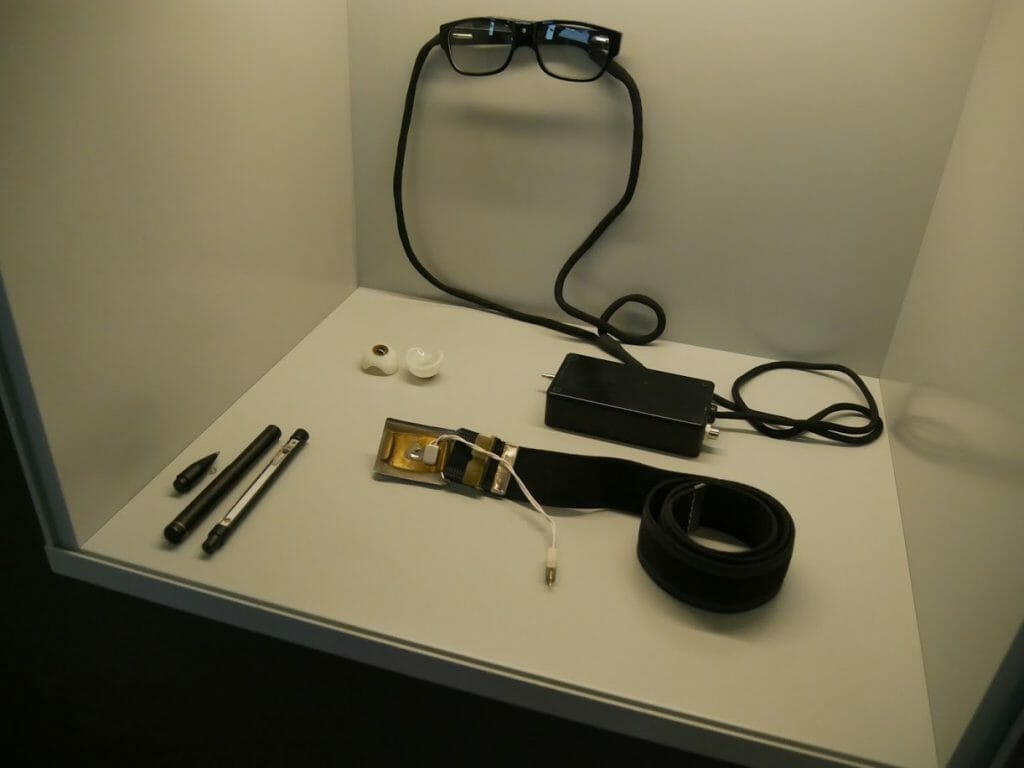 I would also recommend getting a tour.
They offer free public tours in English at certain times of the day (at the time of writing, this is every Saturday and Sunday at 3pm).
Our tour lasted roughly one hour, and the tour guide was very informative and entertaining.
He clearly loved the Spy Museum and everything to do with it, and it was also very useful to hear things from the perspective of someone living in Berlin who has had first and second-hand stories from people who came face-to-face with spying.
And, let's face it, the laser maze is really for the adults…!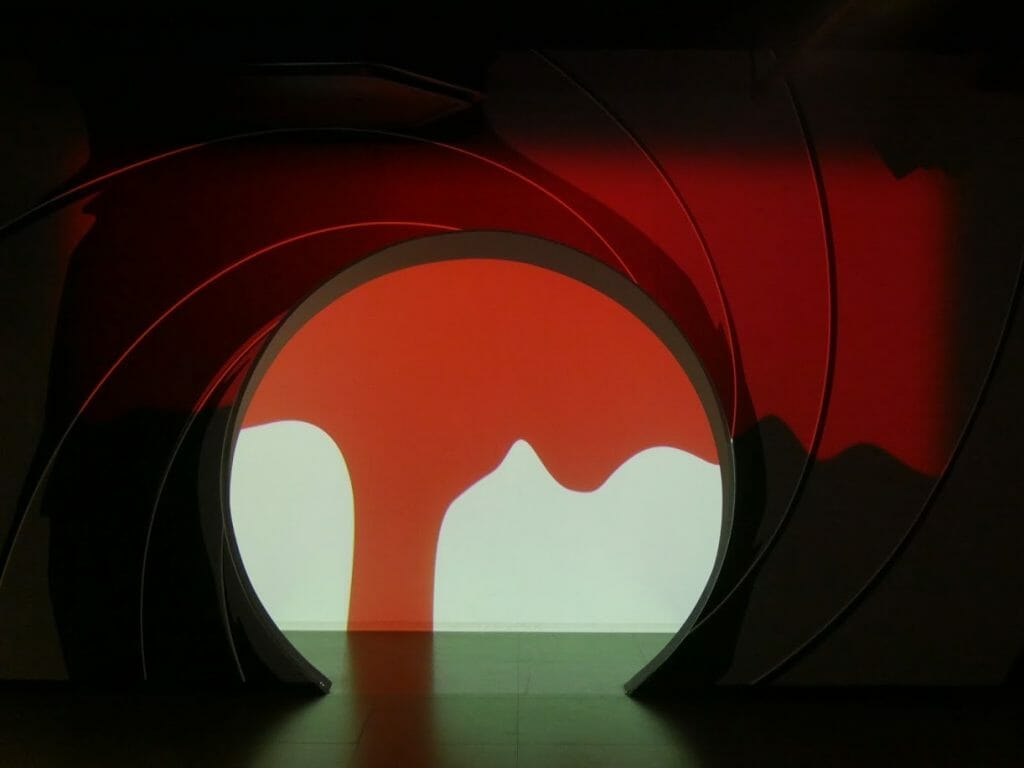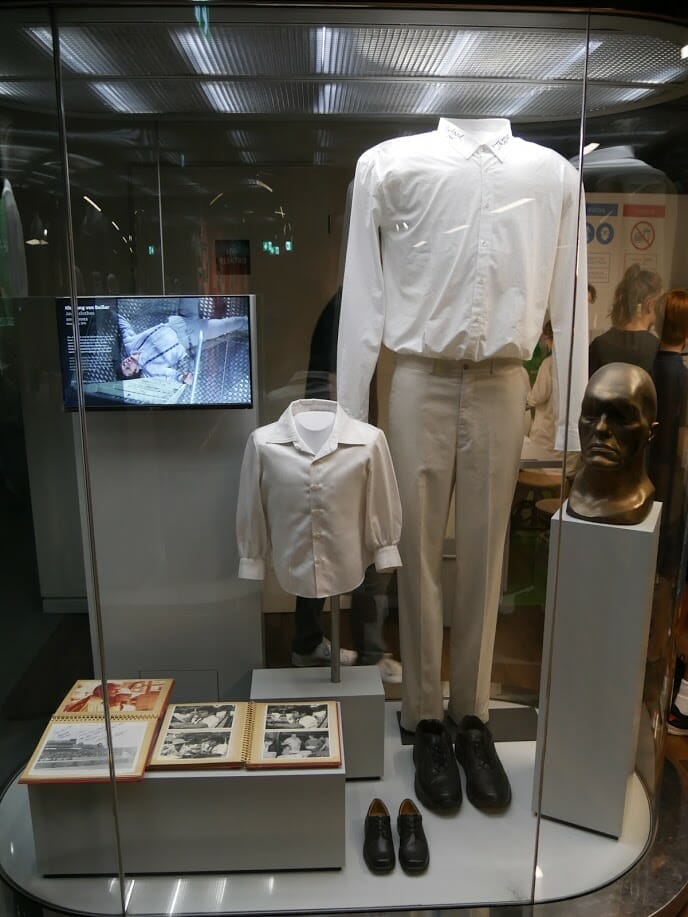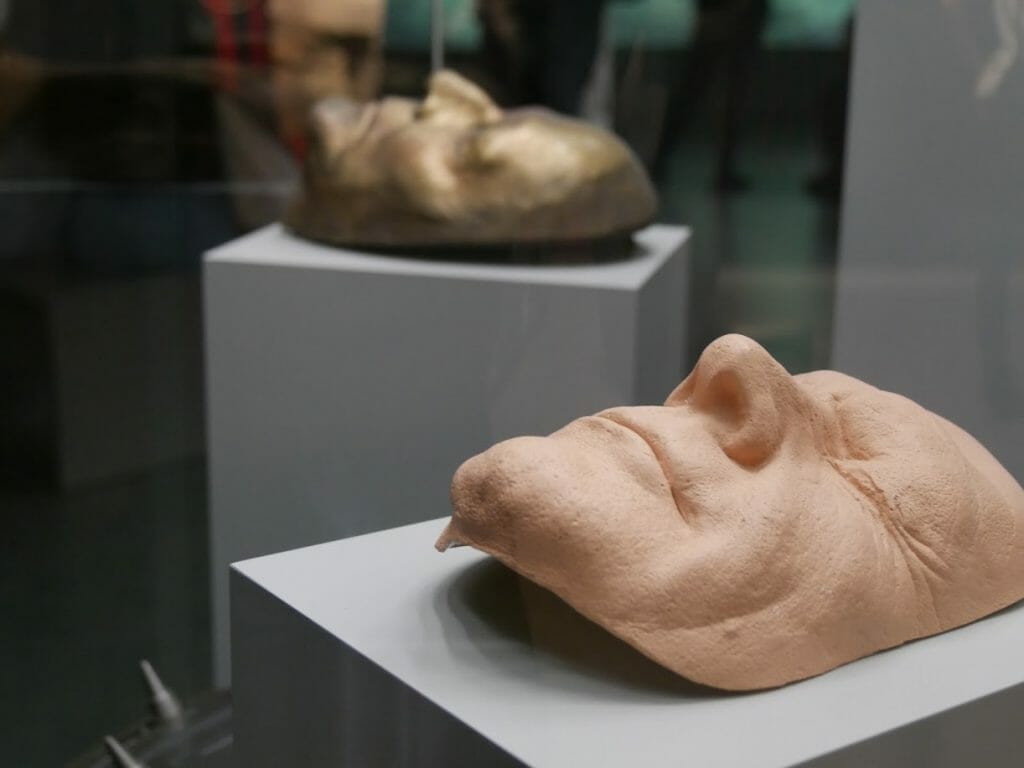 Is The German Spy Museum worth going to?
The German Spy Museum is definitely worth going to.
Everything has been well-thought-out to make it feel like a fun and informative place to be.
From the CCTV-overboard entrance to the airport-like exit, from the huge number of artefacts to the numerous information around the museum, from first-hand accounts of spying to the fun interactive exhibits, this museum really has something for everyone.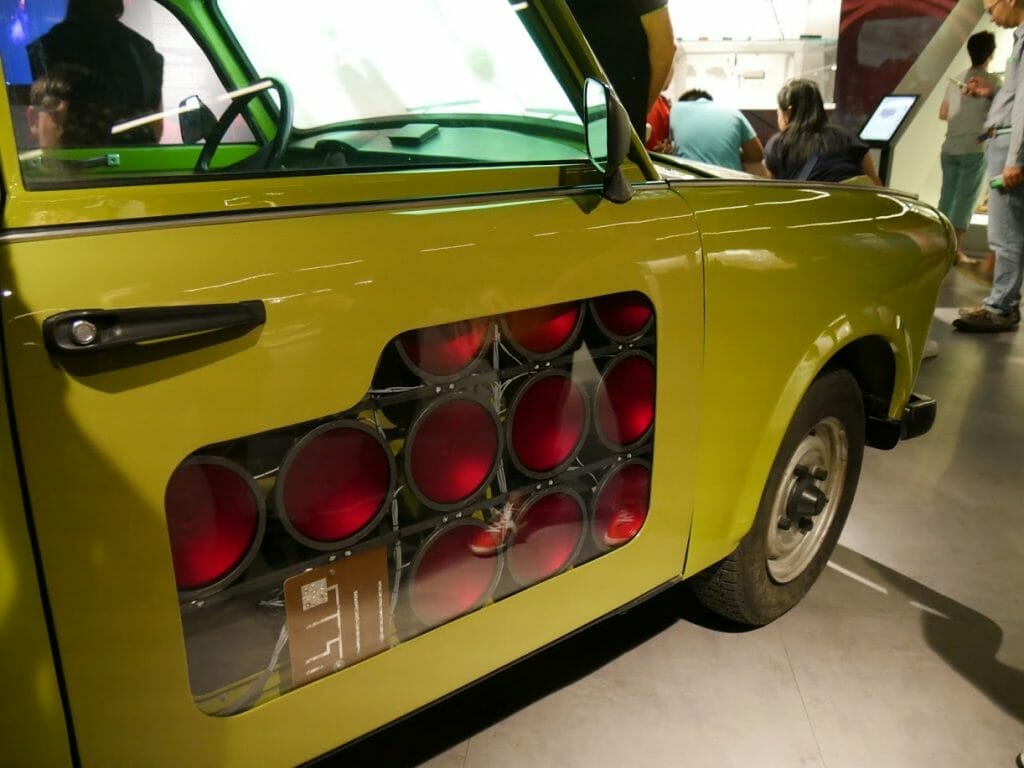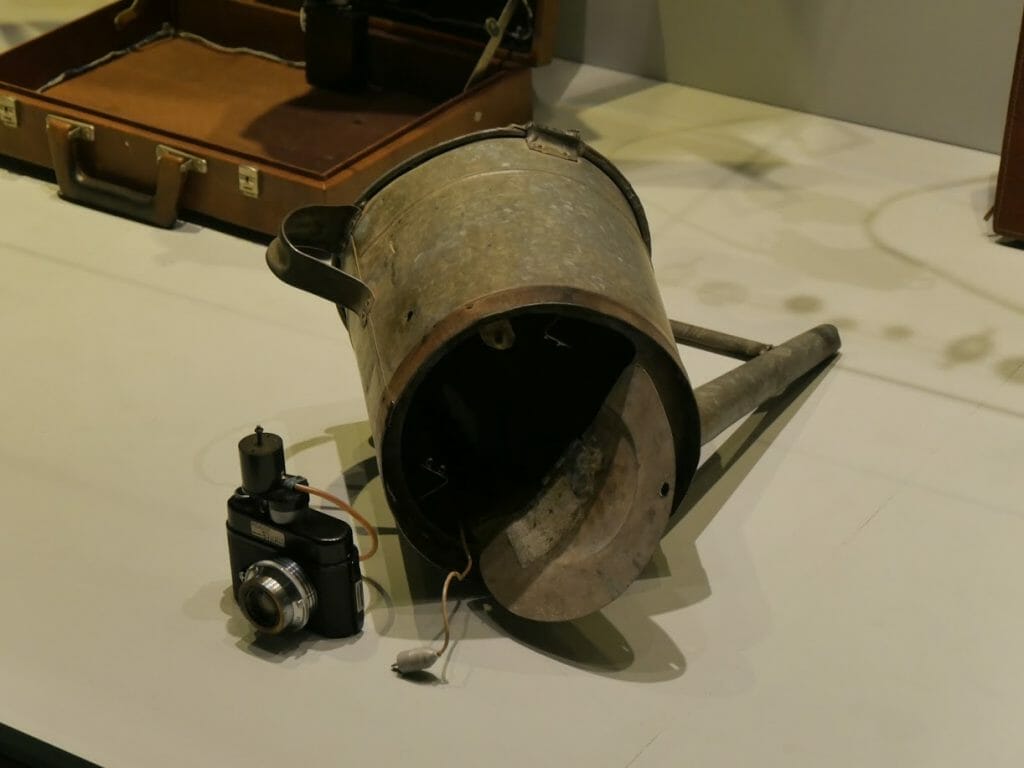 It is rather a hidden-gem of Berlin that people may not instantly think of going to, but should absolutely be visited by people going to Berlin.
It is particularly good for families, but a solo traveller would equally enjoy the experience.
If you're heading to Berlin, make sure you go to this museum!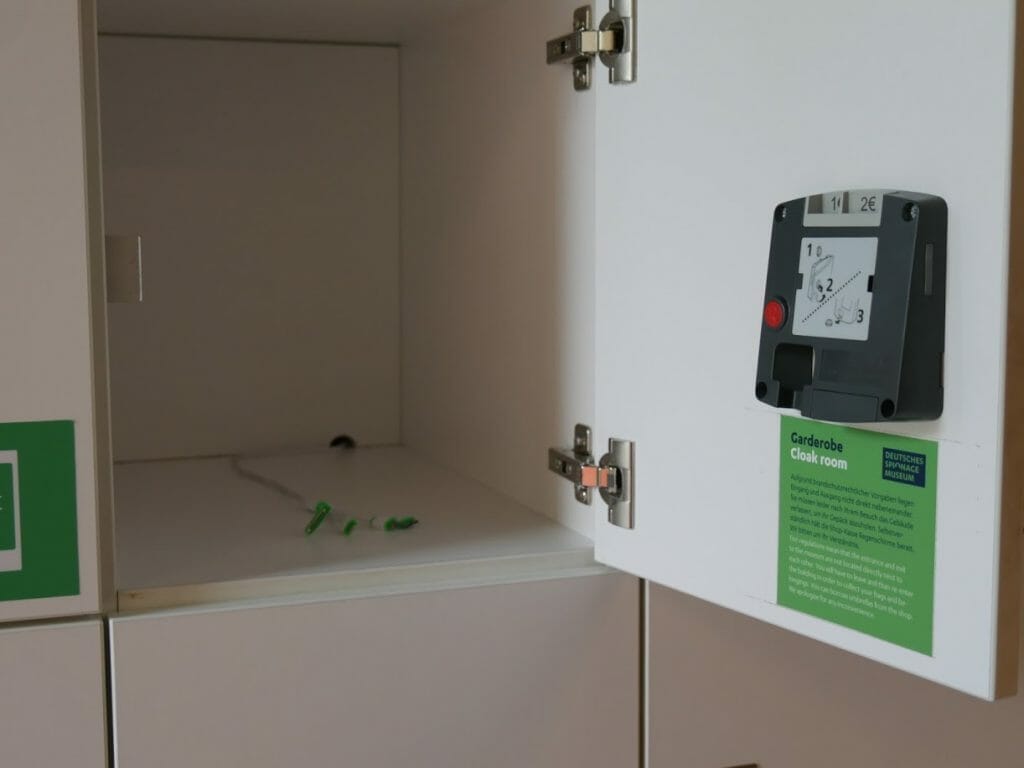 Entry to the German Spy Museum was provided for this post, but the views contained are my own. This museum is awesome!