This post contains affiliate links for which I may make a small commission to help keep the site running. You will not be charged extra for these items had you not clicked the links. Thank you for your help to keep the site running!
London is home to some amazing markets, but there is no better place to stuff your face with homemade deliciousness than Borough Market.
Borough Market is open from Monday to Saturday, with limited stalls on a Monday and a Tuesday. It gets absolutely packed on a Friday and Saturday, and pretty much every day over the summer months.
Hey, sidenote! If you're traveling to the UK or live in the UK, whether for a short period of time or as an expat, why don't you join my Facebook group where you can ask questions, get advice or just look at pretty pictures of this part of the world! Just click here to request to join and I'll add you!

You can also check out my ultimate guide to visiting London here, which comes with 70+ topics including how to stay safe in London, how to budget for London, and what to skip in the city!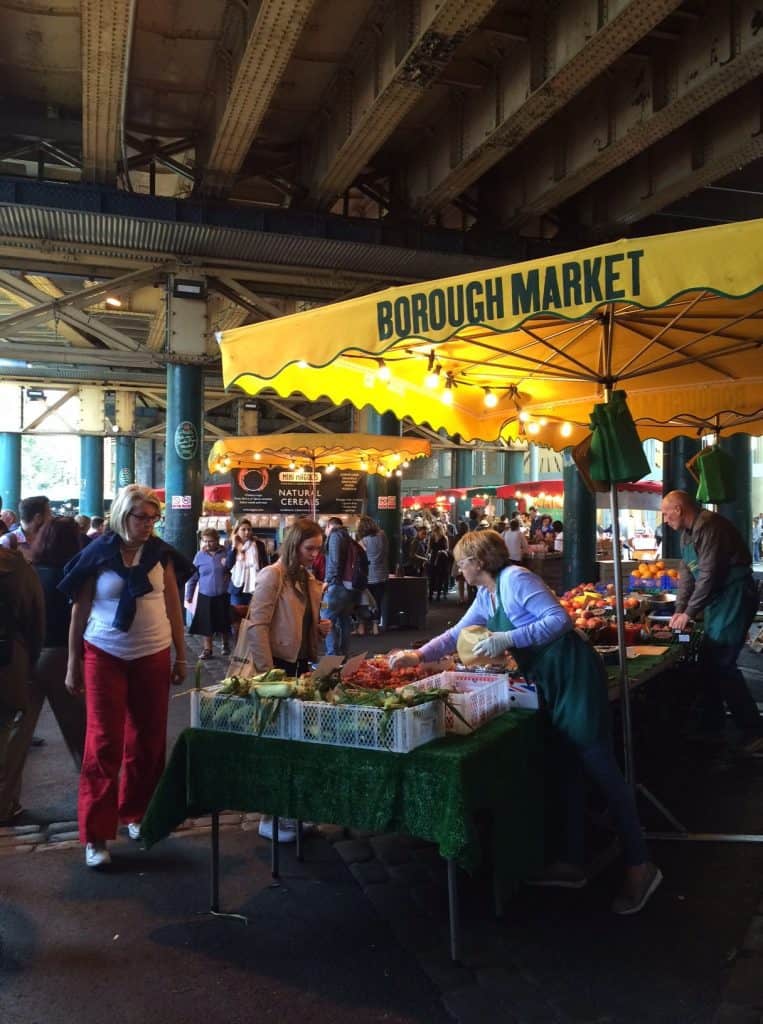 Foodies and picky eaters will both find themselves happy at Borough Market, as you can try everything you see or head straight to the bread and chocolate and bypass the strange looking vegetables you've never heard of. There are stalls just for vegetarians, sections for meat-lovers, and a range of drinks from smoothies to wine to juices.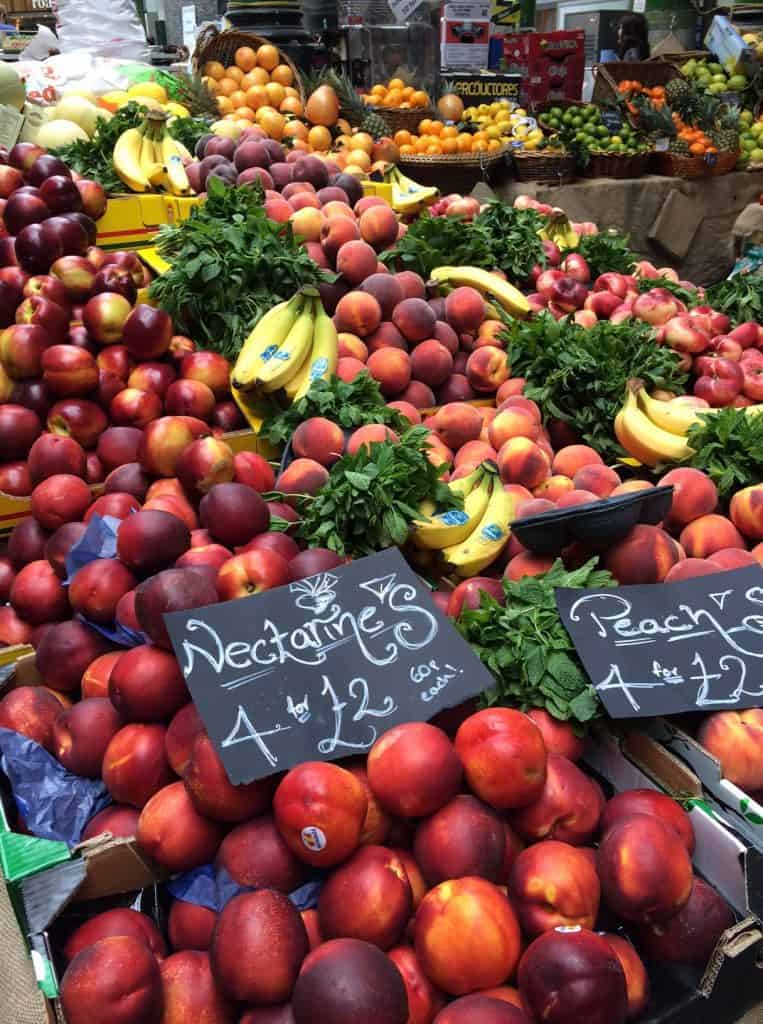 Come for a cooking presentation so you can pretend you're on an episode of Hell's Kitchen (or something a little less shouty if that's your style).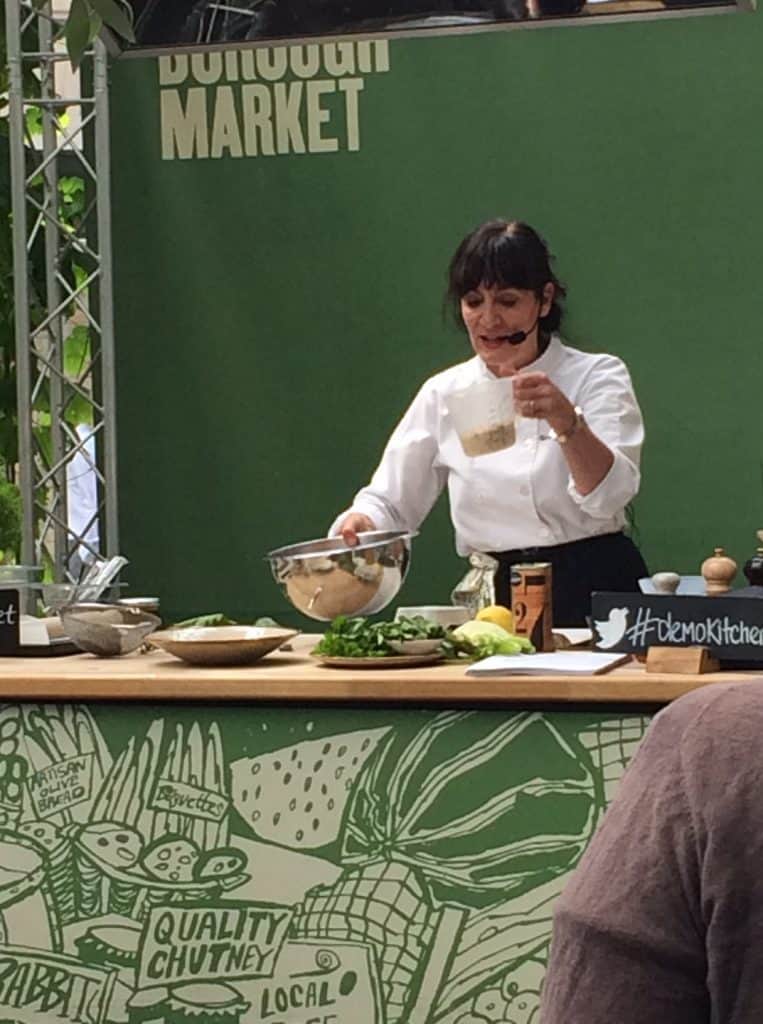 The interior of the market is beautiful with open spaces and glass ceilings that let in tons of sunlight. Seating is rather limited, so you can either walk around with your food in hand or find a wall to lean against along the sides of the market.
You're so close to the river, though, that you can grab your food to go and sit on a bench overlooking the Thames and not worry about the crowds of the market.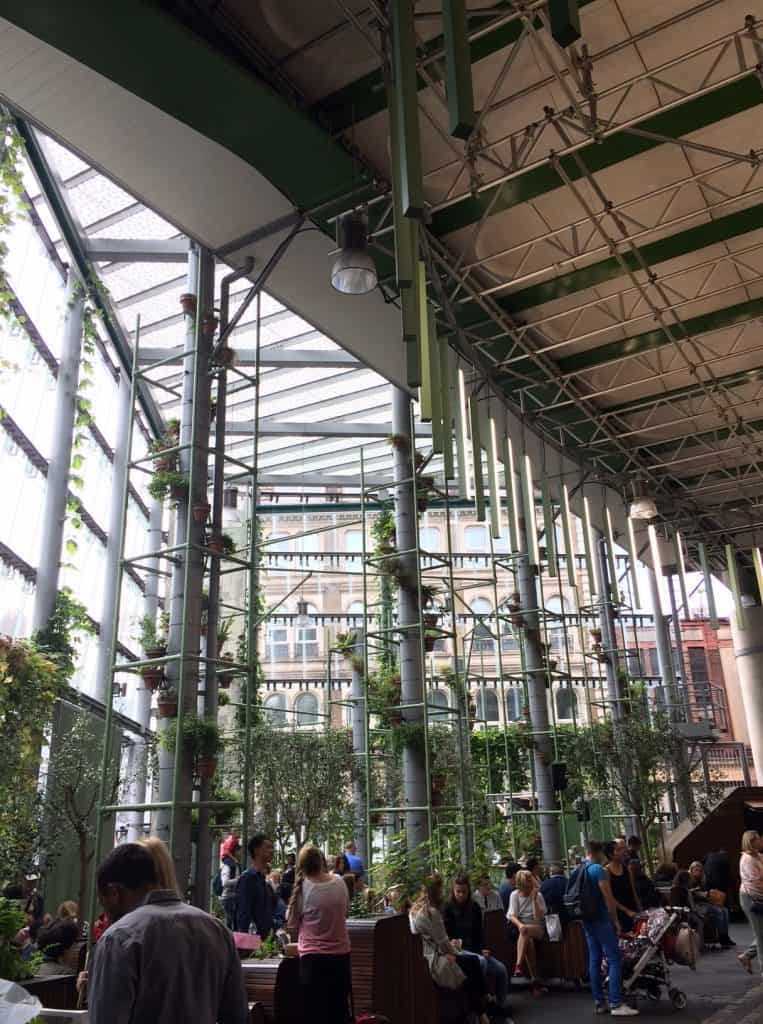 Borough Market has undergone changes over the years, which isn't a surprise since it celebrated its 1,000th birthday in 2014. It used to be a wholesale market that sold to grocers, but now it sells directly to the public and on behalf of Londoners everywhere, THANK YOU.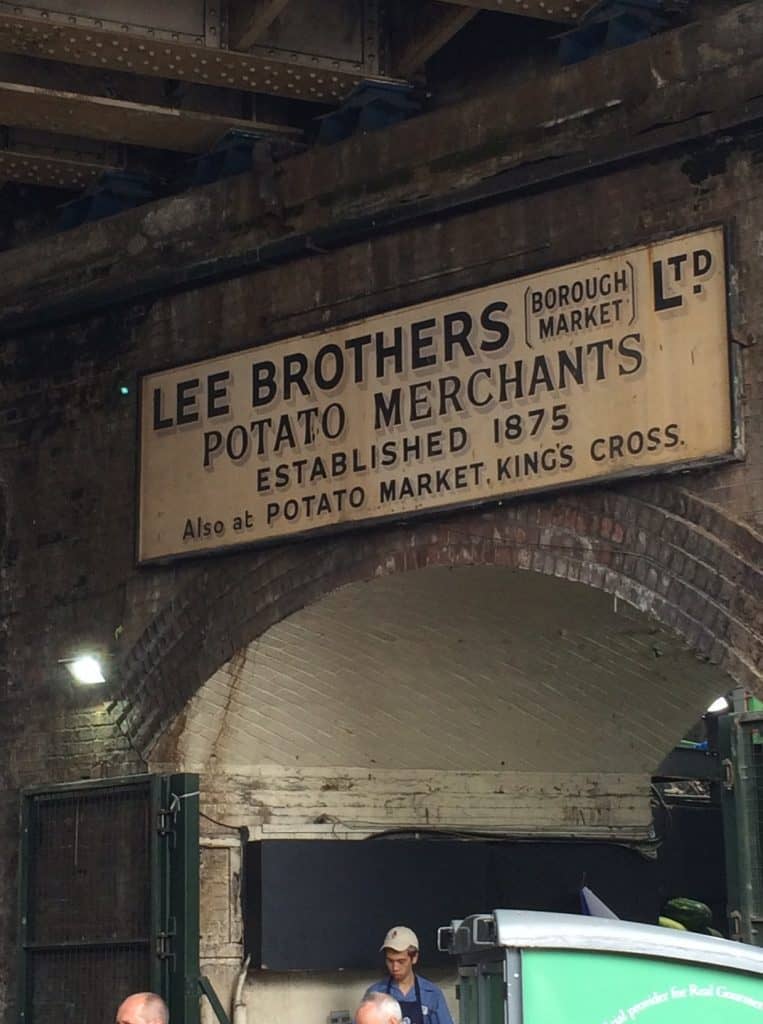 Whether you go just once during your stay in London or come back for a second (and third and fourth) round, Borough Market is always a hit and it's at the top of my list when visitors come to town.