This post contains affiliate links for which I may make a small commission to help keep the site running. You will not be charged extra for these items had you not clicked the links. Thank you for your help to keep the site running!
Whether you're still deciding whether or not to study abroad in London (the answer is yes) or you're already in the capital city navigating your way through the tube and the differences between American English and British English, these study abroad in London tips are everything I think you should know about making the most of your time abroad, particularly if you're a first time study abroad student.
Studying abroad in London is one of the most popular things to do for American students coming overseas.
And what's not to love?
You can understand the language (most of the time), it's one of the most international cities in the world and considered the "gateway to Europe," and who doesn't love the Queen? (answer: a lot of British people, but we won't go into that).
And while this isn't a study abroad blog, I studied abroad in London from 2012 to 2014, spanning 3 study abroad programs (CAPA, API, and AIFS), as well as a Master's program at the University of Westminster.
Oh, and I still live here now and work with American students, so you know my London study abroad tips aren't out of date!
Firstly, no matter your reason for being here, you need the best book on living in the UK for Americans ever written – the book is called "Girl Gone London: An American's Guide to Surviving Life in the UK" and you should click here and check it out.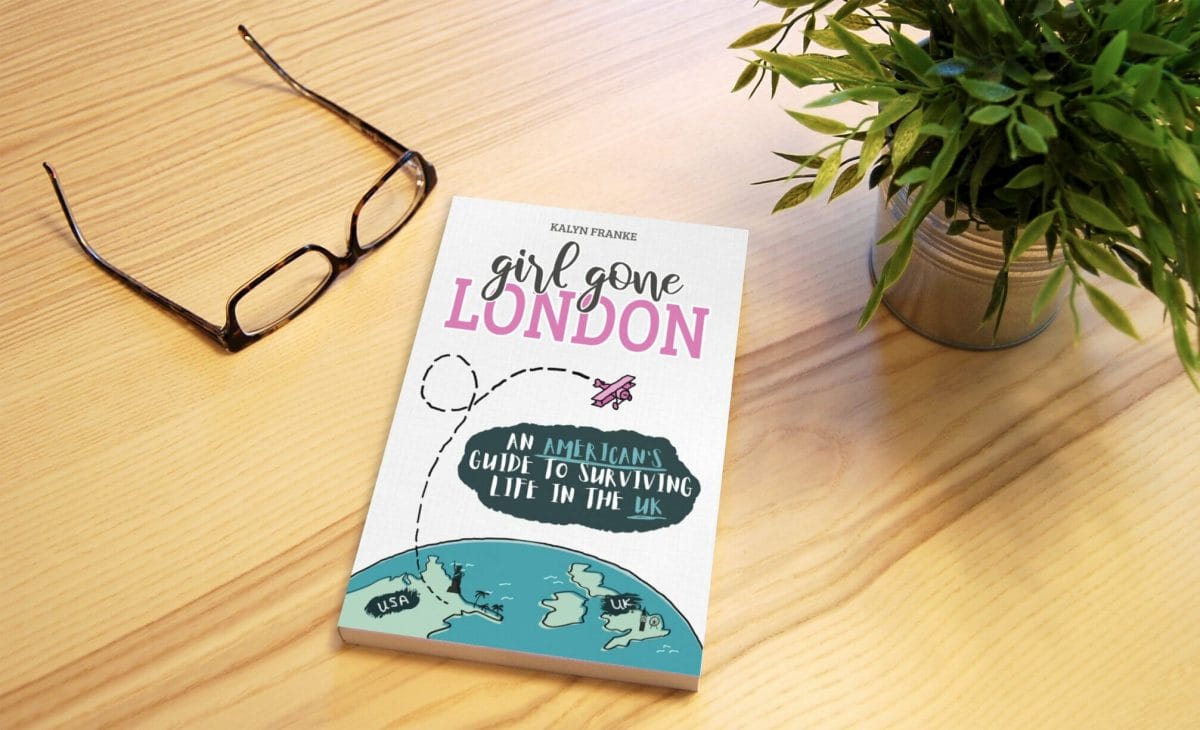 I also may have written it, so I'm biased.
But truly, if you're coming to the UK as an expat, a study abroad student, or even a visitor, my guide to life in the UK contains both personal anecdotes and maybe too-honest experiences, as well as resources and advice on topics ranging from homesickness in the UK (or how not to rage book a flight to America like I did), driving in the UK, being a student in the UK, and more practical advice about bank accounts, buying houses, and more.
It's truly a one stop shop for all of the weirdness and wonderfulness (is that a word?) that comes along with life in the UK, and also there is plenty of opportunity to laugh at me as I share all of my expat fails so there's that.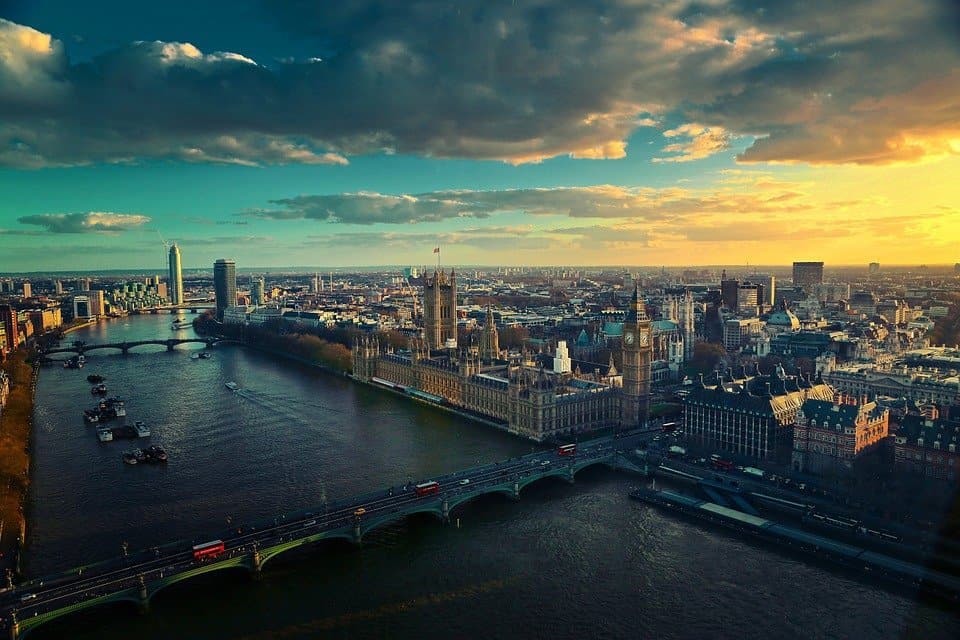 I find that the tips on studying abroad in London given by many universities is inadequate.
And it's not their fault, as a lot of the time the people giving the orientation haven't studied or lived in London themselves.
But stick with me and you'll know all of the secrets that make studying abroad in London so great.
With that being said, here are 23 tips on studying abroad in London….
Hey! Want more content on studying abroad in London? Check out my other guides!
GET A

FREE

LONDON INTRO GUIDE and ACCESS TO MY FB GROUP
Start your planning with this "Intro to London" guide and access to my London planning Facebook group!
Hey! Want more honest UK tips and planning advice? Click here to join my London and UK Travel Tips Facebook group, where I can answer more of your questions!
Transportation
1. Get an Oyster Card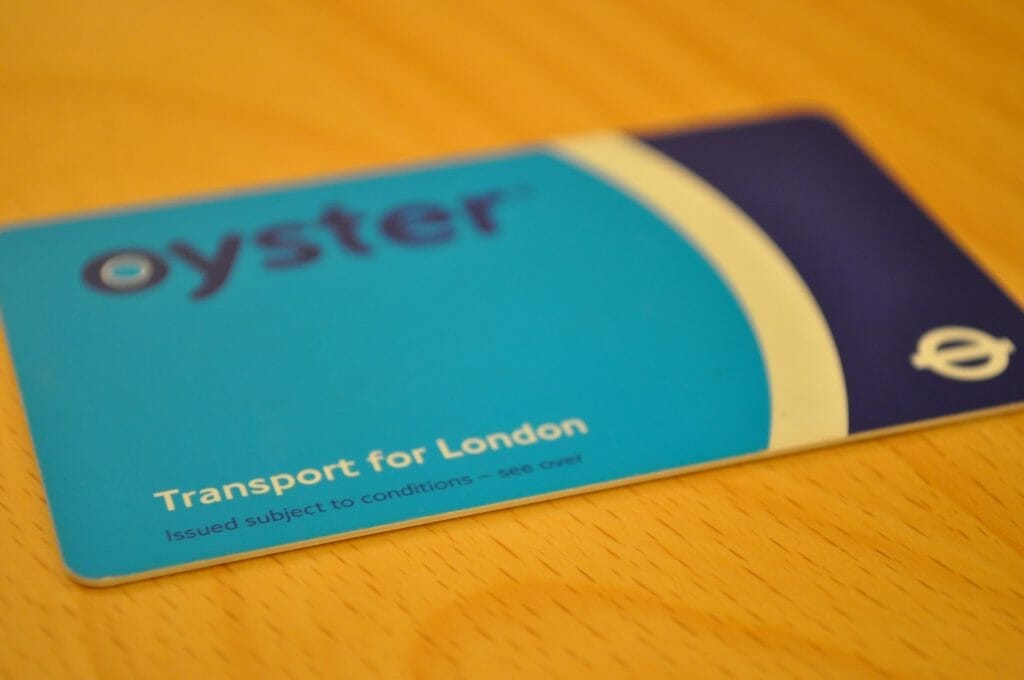 If your program doesn't provide one, make sure that you buy yourself an Oyster card, a blue card that will get you on the tube, London buses, the DLR, and riverboat within the zones it's valid for.
You can choose between travelcards and pay-as-you-go fares, but whichever way you choose, fares are going to be much cheaper this way than buying individual tickets each time you travel.
Oh, and you'll look like an actual Londoner so 10/10 for that.
Use your Oyster card to follow a preplanned London itinerary so you don't even have to think twice about what to do next and can just take it all the sights.
2. Stand on the Right
For the love of all that is good in the world, learn how to get around London and heed the sides in the tube station that say you need to stand on the right, walk on the left when going up and down tube escalators.
This is not a suggestion, but one of London's most important commandments.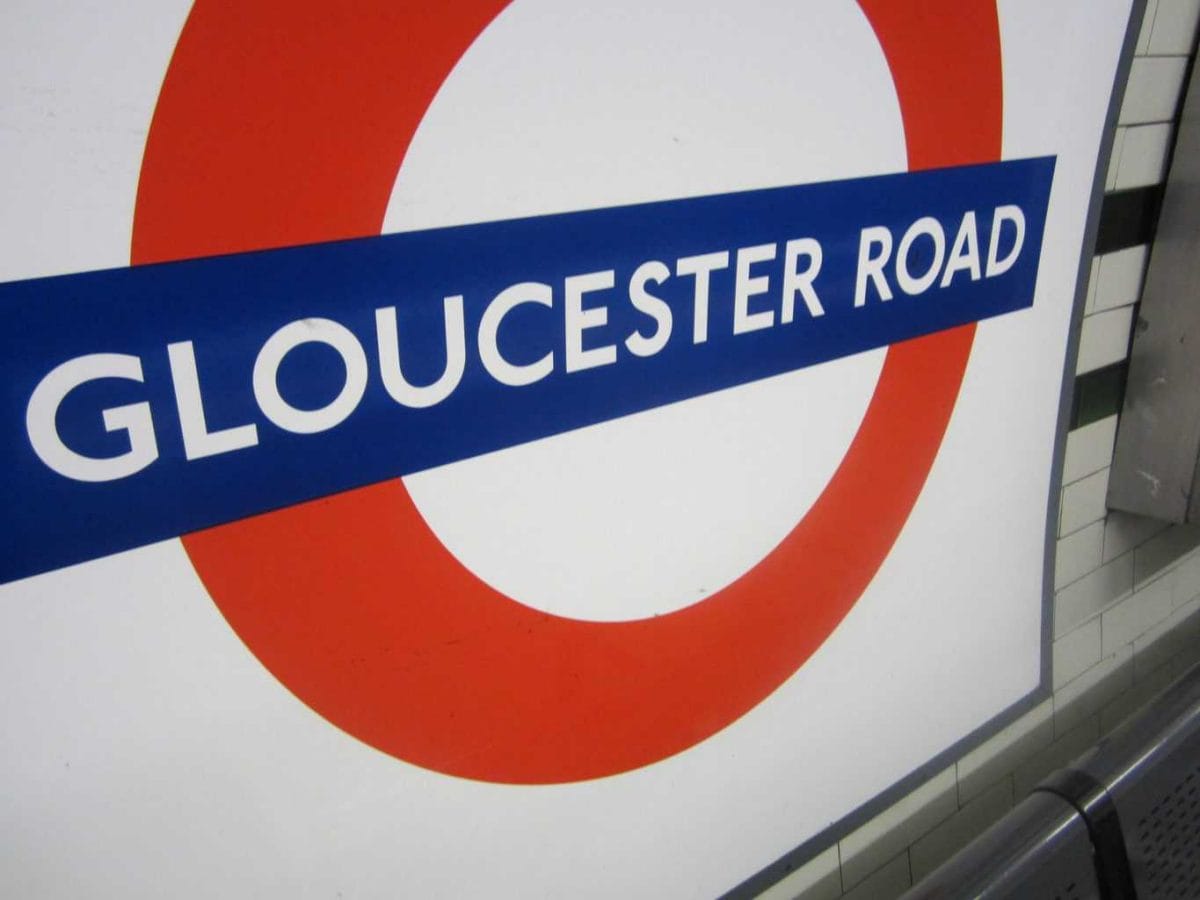 3. Walk Sometimes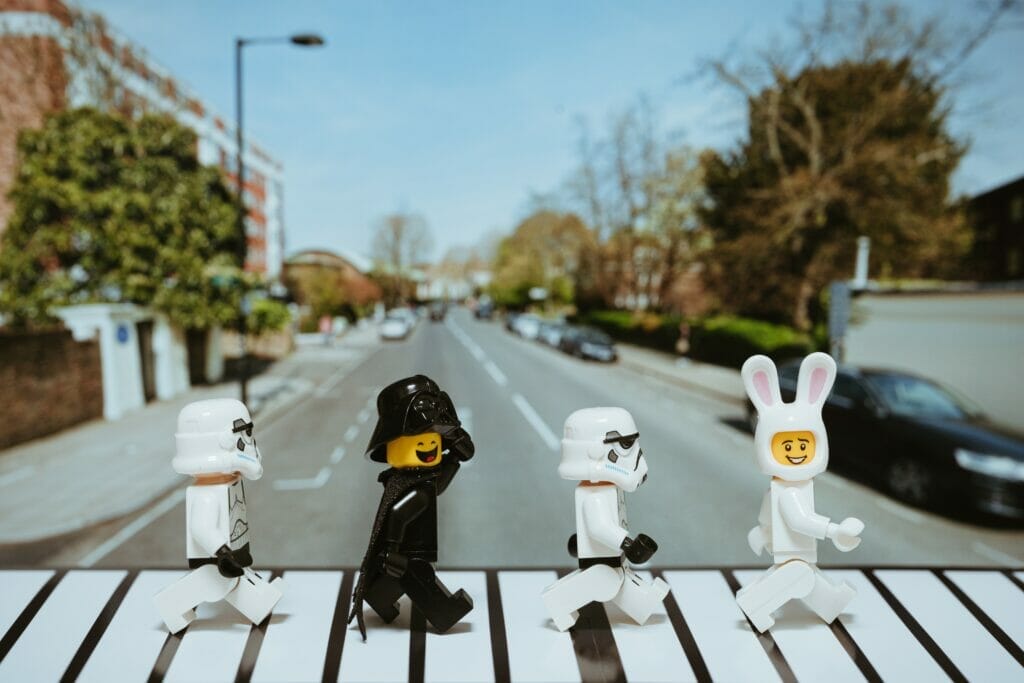 It can be really easy to rely on the tube to get you everywhere, but sometimes it's actually FASTER to walk than to hop from tube to tube, and you'll get a better idea of the layout of the city that way.
Especially on a nice day (which are more frequent in London in the summer than you may think), use your feet and get to know the city from above ground.
The best way to not get lost in the city when you can't find your ideal tube is really just by walking.
Walking tours like this one will show you the city so afterwards you can be assured that you know where you are no matter where you end up.
Fly little bird, be free!
4. You Don't Need to Tap Out on Buses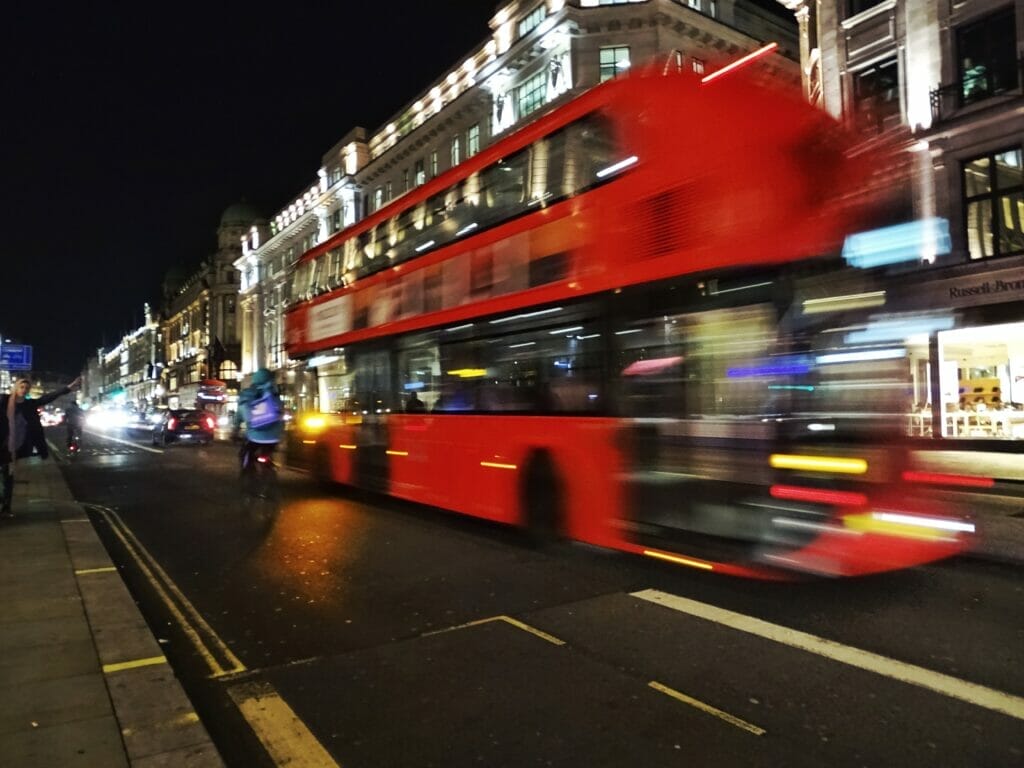 Once you get used to using an Oyster card, you'll know that when riding on the tube, you need to "tap in" with your card and "tap out" when you're exiting the barrier at your final station.
This isn't the case for buses, where you just need to tap your card when you get on and not when you get off.
Don't be the embarrassing person looking to tap out on the bus when the rest of the commuters behind you are getting huffy.
5. Don't Be Loud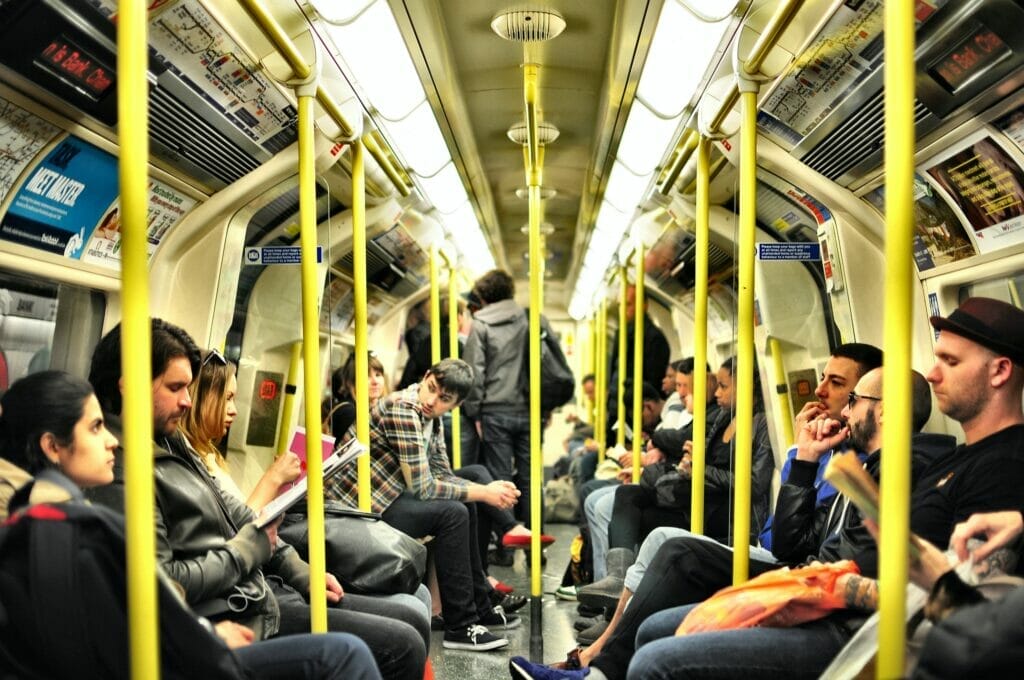 One of the first ways that I know American study abroad students are around is because I can hear them.
Especially during commuting hours, when you may be going to your classes, you'll find that the tube is generally silent, or at least not a rambunctious party.
As Americans, we're naturally loud anyway, but if you want to fit in, use it as an opportunity to read or listen to music or contemplate your existence rather than loudly chattering away to your friends while everyone else is trying to enjoy the peace!
Culture
6. When the Sun Comes Out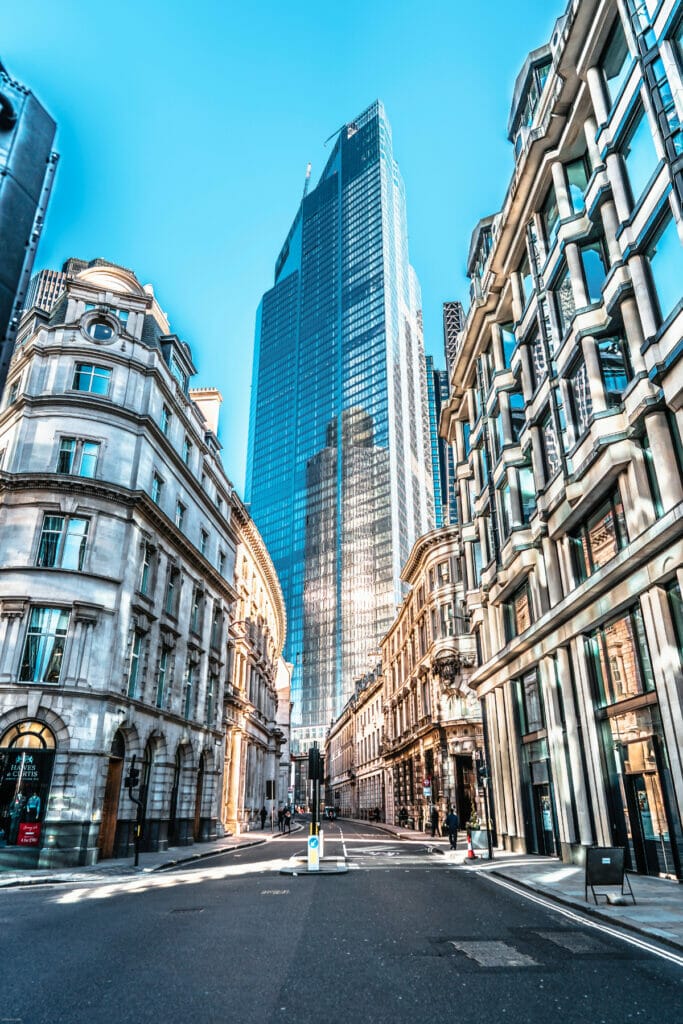 The weather in London CAN be really good at times, but the sight of the sun or a blue sky day is definitely something to celebrate, especially if you're in London in August or London in September.
Expect the pubs to be full and the parks to be filled with people whenever the sun comes out and it's even remotely warm.
7. Fast and the Furious (or just the Mildly Annoyed)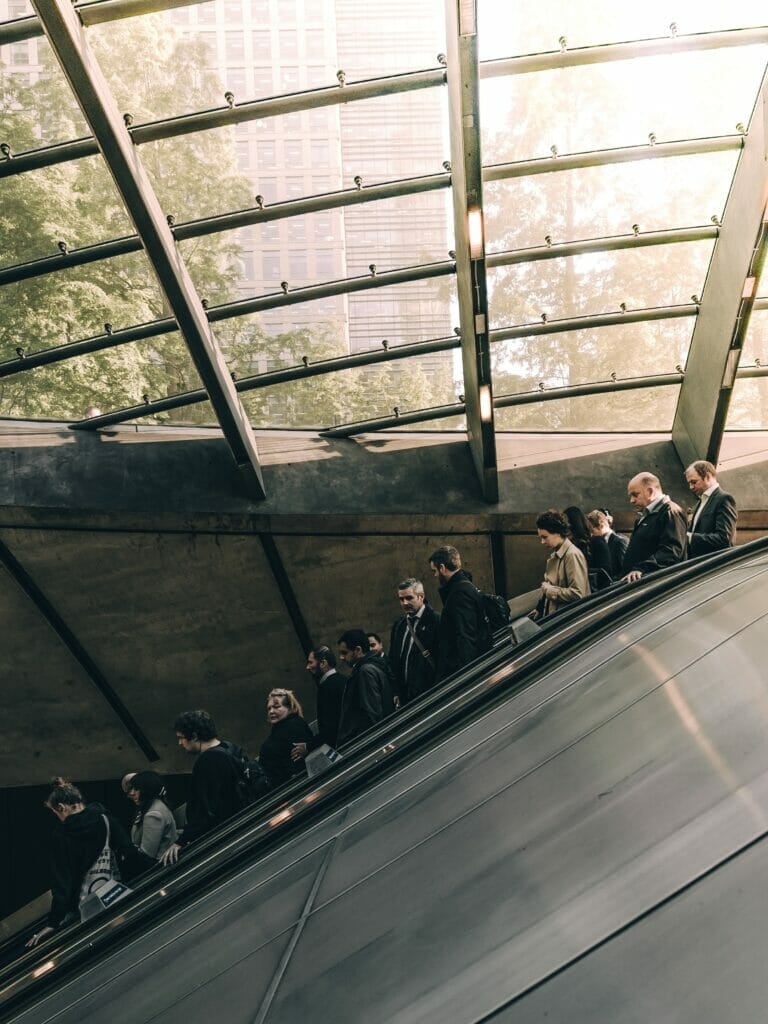 London moves at a fast pace.
If you take a minute, out of the way, to see people walking down the street, you'll notice that most of them are zooming down the sidewalks, hustling to their next destination.
This isn't the countryside or a remote village in Timbuktu – it's a thriving city where you're always late for a meeting, your train, or a social event.
One of my most essential studying abroad in London tips?
Walk fast and keep up or risk being trampled on!
8. More Reserved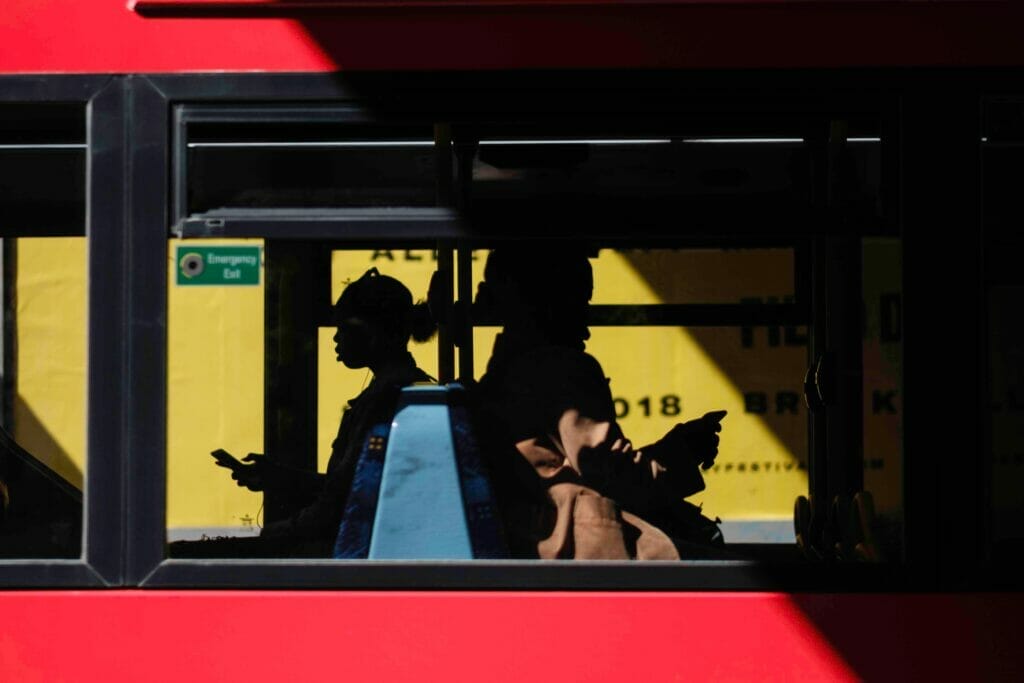 In general, many cities can be more reserved anyway.
People are protecting their personal space in such crowded areas, and if you went around saying hello to everyone you pass, you'd spend your whole day greeting people and not get anything done.
Combine this with the general trend in the south of England that errs more on the side of reserved than outgoing, and you'll find a city full of amazing people that can be harder to get to now.
You probably won't be BFFs with the man who serves your coffee every day right away, but if you give it time and make friendly conversation over a longer period, you may just find by the time you leave that you've developed a bit of a relationship!
9. Pub Culture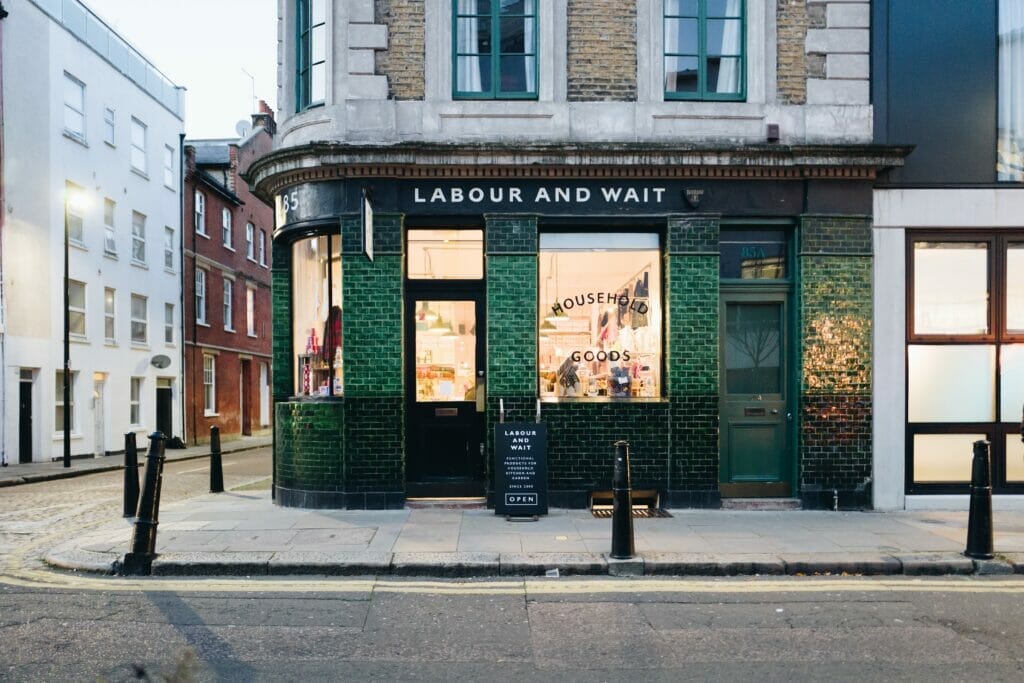 The pub isn't just a place to hang out after work.
Oh, no. It's a way of life.
British social life happens in the pub.
It's where relationships are formed (and also where they end, I'm sure), it's where the boss takes her team out to lunch, it's where you become a "regular" and find a new best friend behind the bar.
Pubs are a gathering place, every day, all day.
Find one you love and really soak up the atmosphere and the relaxed vibe.
If you want a chance to sample as many as possible, may I suggest this Pub Crawl, so you can hit the ground running and see the multitude of pubs that London has to offer!
10. If you're not complaining, you're doing it wrong
There is nothing a Londoner dislikes more than someone who thinks everything is amazing all of the time.
You're supposed to bond about how late the tube is running, how miserable the weather is, how the Royal Wedding meant that you couldn't go to Windsor Castle last Saturday and how dare Meghan Markle ruin your fun.
Americans have a tendency to be over-the-top positive about everything, but sometimes a Londoner just wants to "moan" (what they call 'complaining.')
Don't go overboard, that's annoying, but have a bit of fun making new friends by complaining about how the Central Line is hotter than literal hell in the summer.
They'll love it, I promise!
Things to Do
11. Skip the Wax Museum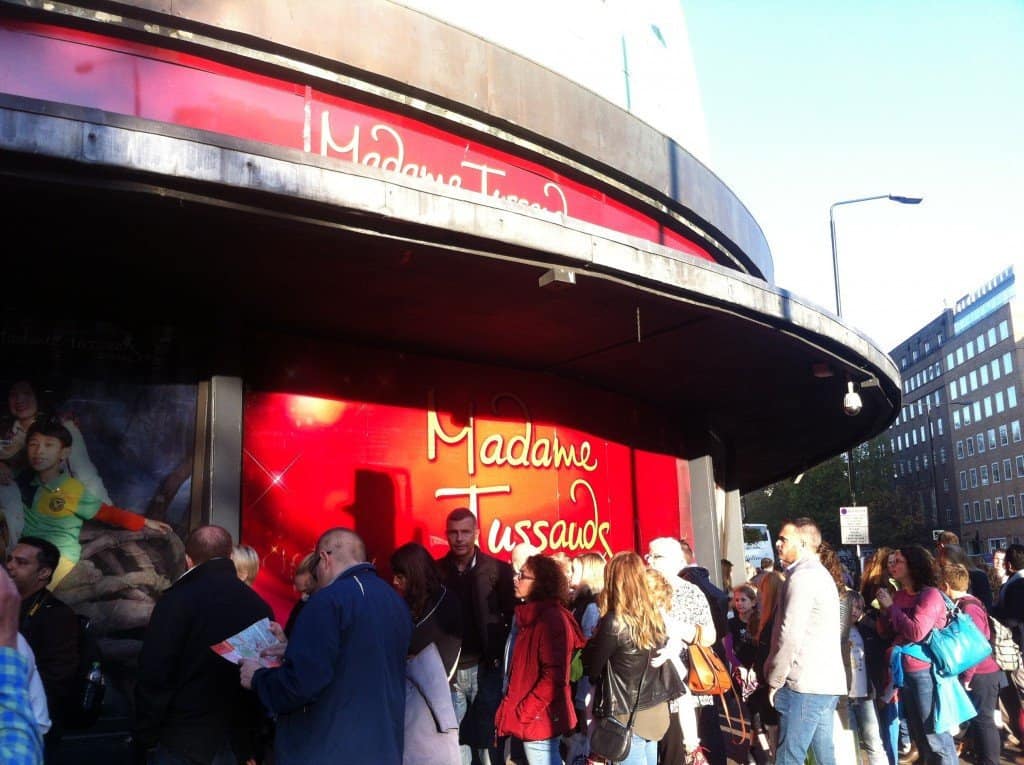 For the love of all that is good in the world, please do not spend your time in London in Madame Tusseuds!
Do not be fooled by the line at the door that stretches like 8 miles long.
There are much more historic and cultural things to do than pose with a wax version of David Beckham, I promise!
On that note, here's a list of some other London attractions to avoid.
12. Spend time in the markets
London's markets are some of the best places to really soak up life in London and see a LOT at one time.
If you're a foodie, head to Borough Market right this second and spend hours roaming around the stalls and eating your weight in cheese (unless you're lactose intolerant like me, in which case, don't do that).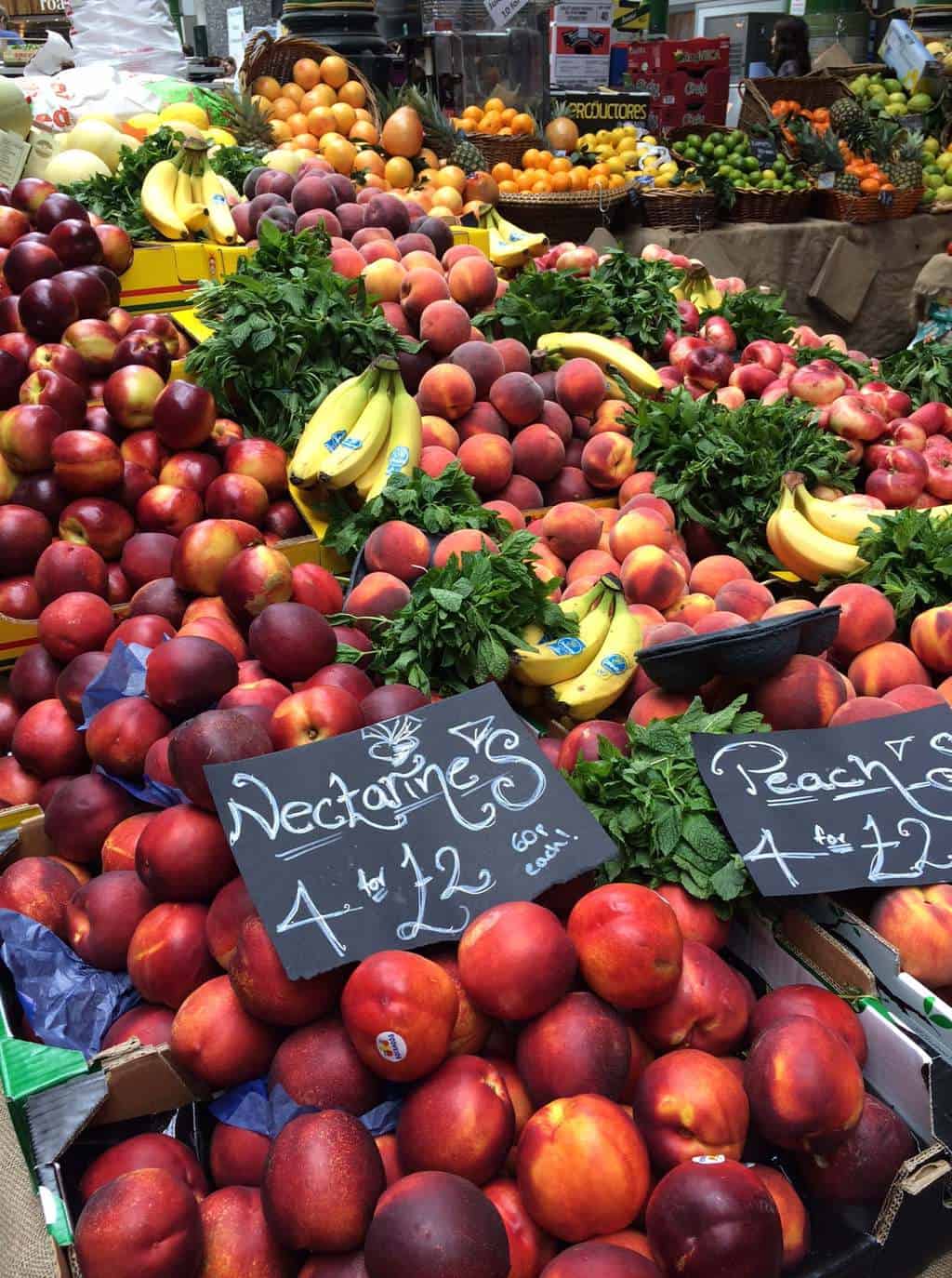 If a bit of grunge is your thing, Camden Market is the perfect place for you.
From cool clothes to records to trinkets that you won't find anywhere else, its location near Camden lock is also great for an afternoon stroll.
The list of markets goes on and on – Portobello Road Market, Old Spitalfields Market, Brick Lane – to name a few.
13. Save the London Eye until the end, if at all
This might not be a popular suggestion because everybody seems to want to take a spin on the London Eye, but I would seriously advise you to check out my thoughts on if the London Eye is worth it, and then if you decide it is – go at the end of your semester.
Many people go at the beginning of the semester to "take in London," but in my opinion it all becomes a bit pointless when you're just continually pointing going, "WHAT'S THAT BUILDING? WHO LIVES THERE? OH MY GOD IS THAT PRINCE HARRY?" (No, that is some random redhead, sorry).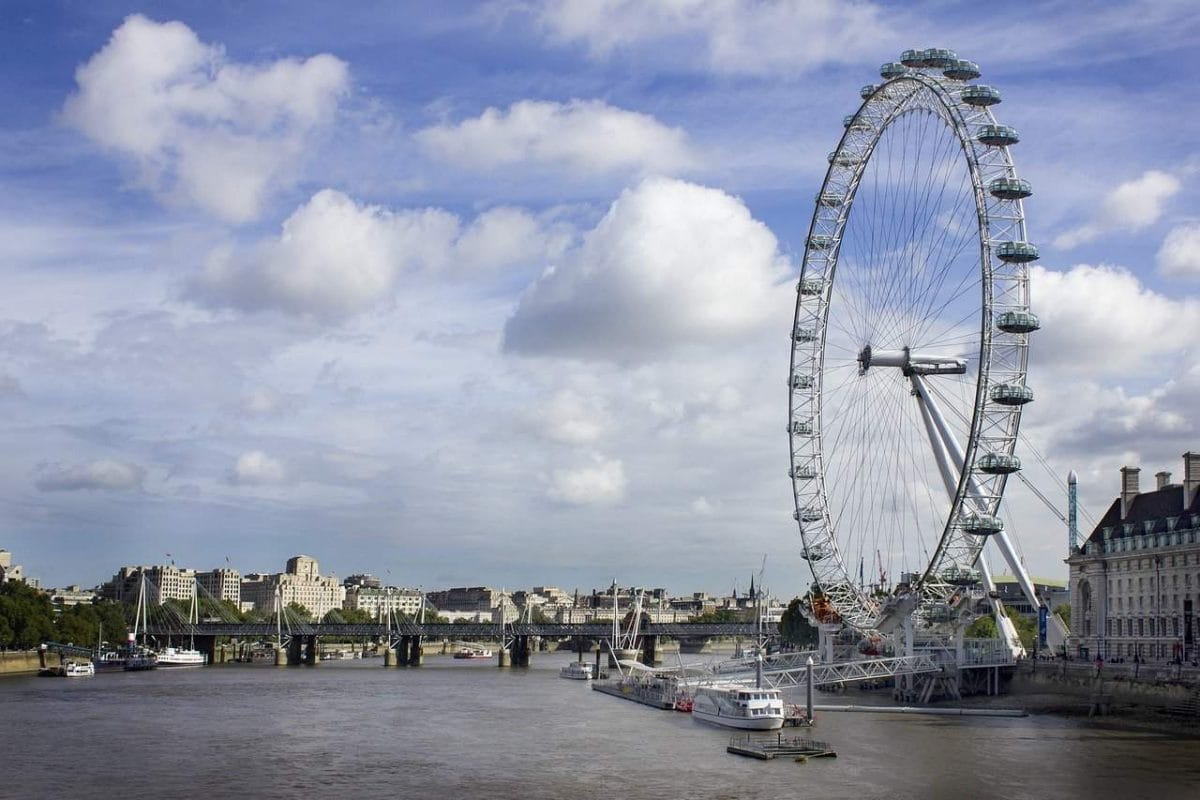 If you take a group of friends up with you at the end of your program, it becomes SO much better.
You can point at all of the things you've done. "That's where a bird ate your ice cream!" or "Look at that bench! That's where we studied for our final together!""
Use it as a chance to reflect and recap your program and the hefty price tag becomes easier to deal with.
You can follow this link to book a trip to to the London Eye in advance.
14. Don't miss the free museums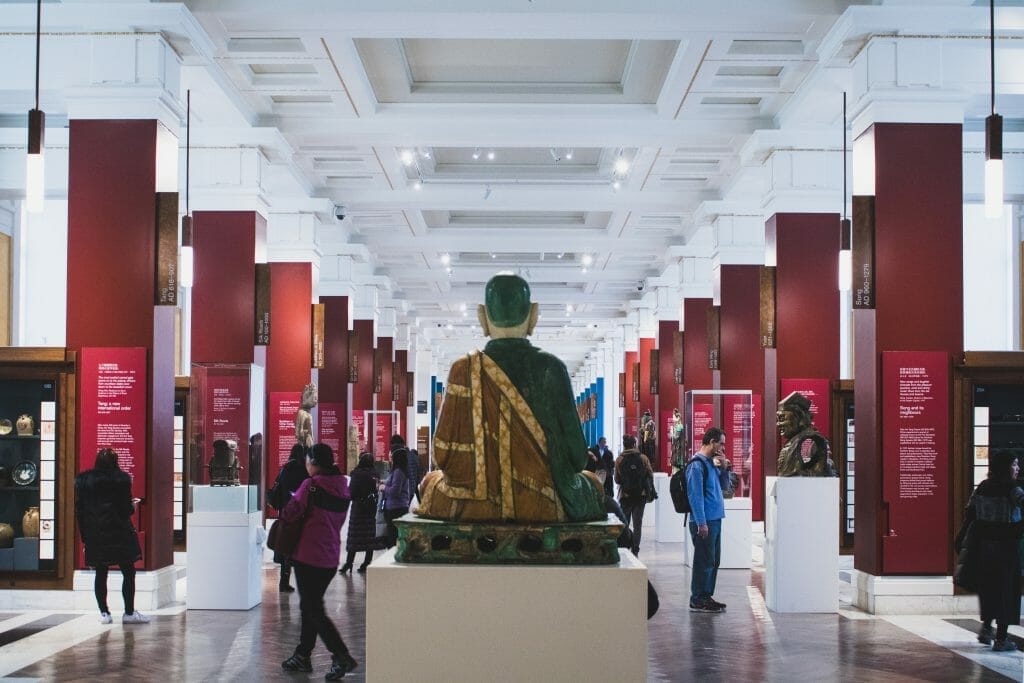 London is filled with free museums, which is fantastic for students studying abroad in London on a budget because who has money to continue to splash the cash on London landmarks, am I right?
My favorite London free museum is the Museum of Natural History in Kensington, but another top contender is the Science Museum (also in Kensington).
These aren't small museums, either.
You could literally spend a whole day in them if you're really into seeing everything.
Other free museums include the Victoria and Albert Museum and the British Museum (which is where Cleopatra – THE REAL CLEOPATRA – is).
15. Do something active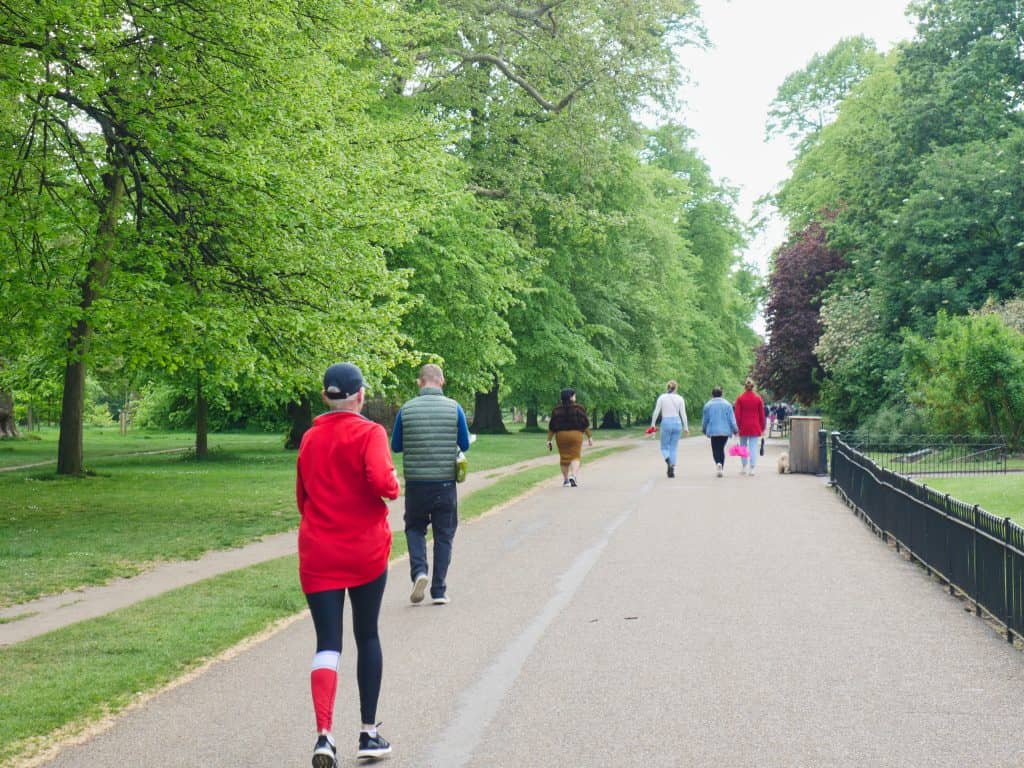 Take a pedal boat out onto the Serpentine Lake in Hyde Park.
Go for a bike ride, using a rented bike, through any of the major parks (please do not use these out on the roads for your own safety and the safety of those around you – seriously, Americans and riding bikes in London do not mix).
Go for a long walk along the Thames to see how many landmarks you can spot.
Not only will this keep you working off some of the extra pounds you might be putting on, but it's a great way to see the city in a way you wouldn't ordinarily.
If the biking route appeals to you, try a tour like this one that takes out around to all the top sites.
British English
16. "You Okay?"
Ready for a revolutionary London study abroad tip?
The phrase, "You okay?" DOES NOT mean "You look like something is wrong with you, are you okay?"
It's just a greeting – someone saying hi. This catches me off guard all the time, and I've lived here for five years.
You should reply something like, "Good, you?" or you can ask it back.
Or just do what all the Americans in the UK do and flounder and say, "Yes, I'm fine! Why? Do I look like something's wrong?!"
17. Pants versus Pants
So, I'm just going to throw it out there as probably my top study abroad in London tip and something nobody tells you about London – the word for underwear here is "pants," and the word for pants is "trousers."
So if you compliment someone on their pants, they're going to think you mean underwear until they twig that you're American and then they'll sort of laugh at you and it's just all around awkward.
18. Can you get me a plaster?
Band-aid is a brand name, which means that the Brits don't have Band-aids, they have "plasters."
Which is a generic name for what we call Band-aids.
If you need a Band-aid, make sure to ask for a plaster, and if someone asks YOU for a plaster, they're not trying to do some craft project they found on Pinterest – they need a Band-aid.
19. "Top of the morning to you!"
I feel like all Americans think Brits greet each other with a "Top of the morning to you" while they flip their top hat.
They don't.
Just FYI.
20. "Throw it in the bin."
Brits don't use the word, "garbage can," (or garbage for that matter).
A garbage can is called a "bin," so if someone tells you to throw something in the bin, they don't just mean any bin, they mean the garbage can.
Also, "rubbish" is the term for garbage.
I still don't say "rubbish" as it all feels a bit fake, and we've got to draw the line somewhere.
What to Eat
21. Sunday Roast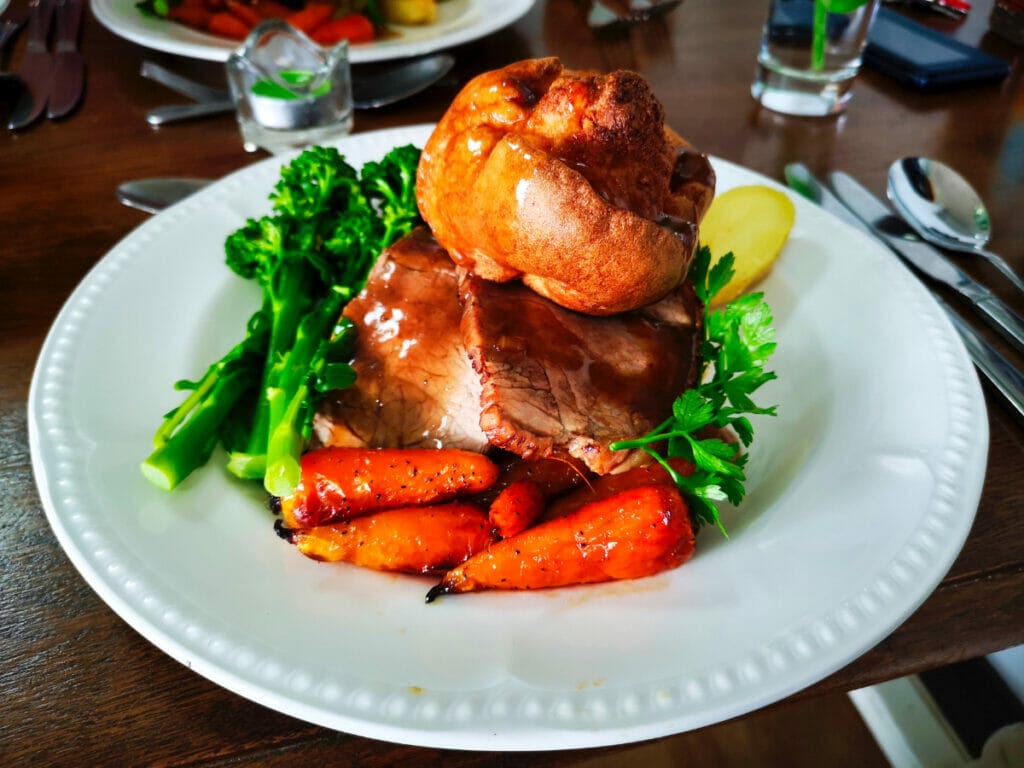 A Sunday roast is an essential part of everyone's weekend, especially when you're a study abroad student in London.
Usually it involves some sort of meat (chicken, beef or pork) with roasted potatoes, vegetables like carrots and swede (check out my post on understanding a British supermarket to find out what swede is in America), Yorkshire pudding, and gravy.
They say it's kind of like having Thanksgiving every Sunday, which I would disagree with because it misses many elements of a true Thanksgiving, but it's a time when families usually get together and friends use it as an excuse for a catch-up, so take advantage of it.
Most pubs do Sunday roasts, or you could get creative and try to make your own.
22. Fish and Chips are Non-Negotiable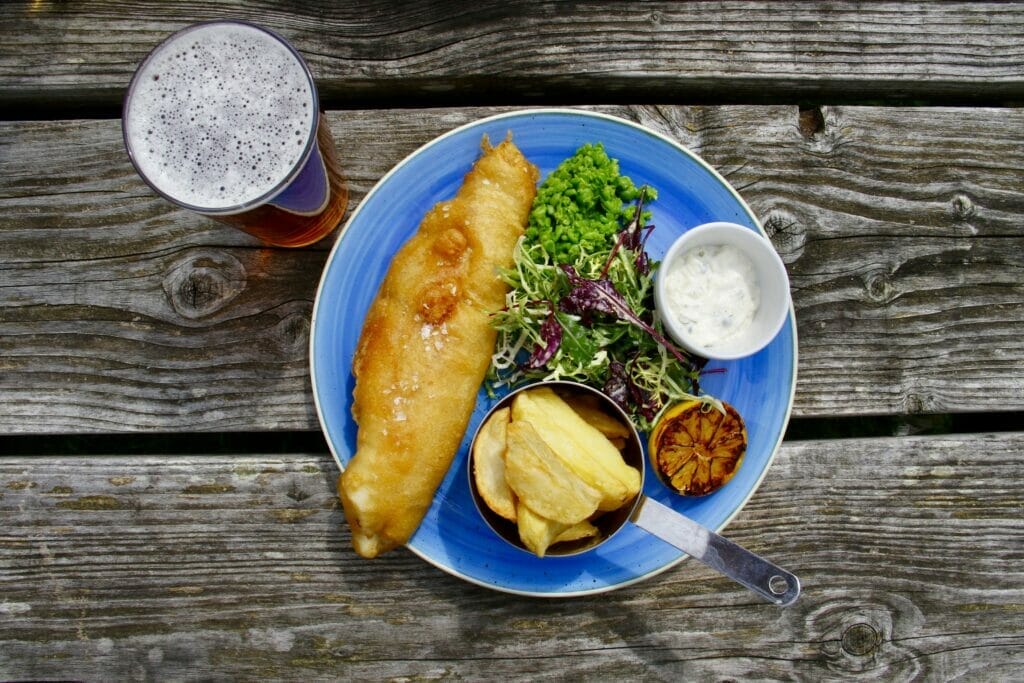 If you're in the UK, you've got to have fish and chips.
I don't even really like fish and yet I like fish and chips.
Oh, and chips means fries, not actual chips, which makes it even better because who actually prefers chips to fries?
Unbelievable enough, we do have other cuisine here too though.
This tour takes you to the secret food spots of London that often get overlooked by tourists but are essential for the city dwellers.
23. Pudding is Never Pudding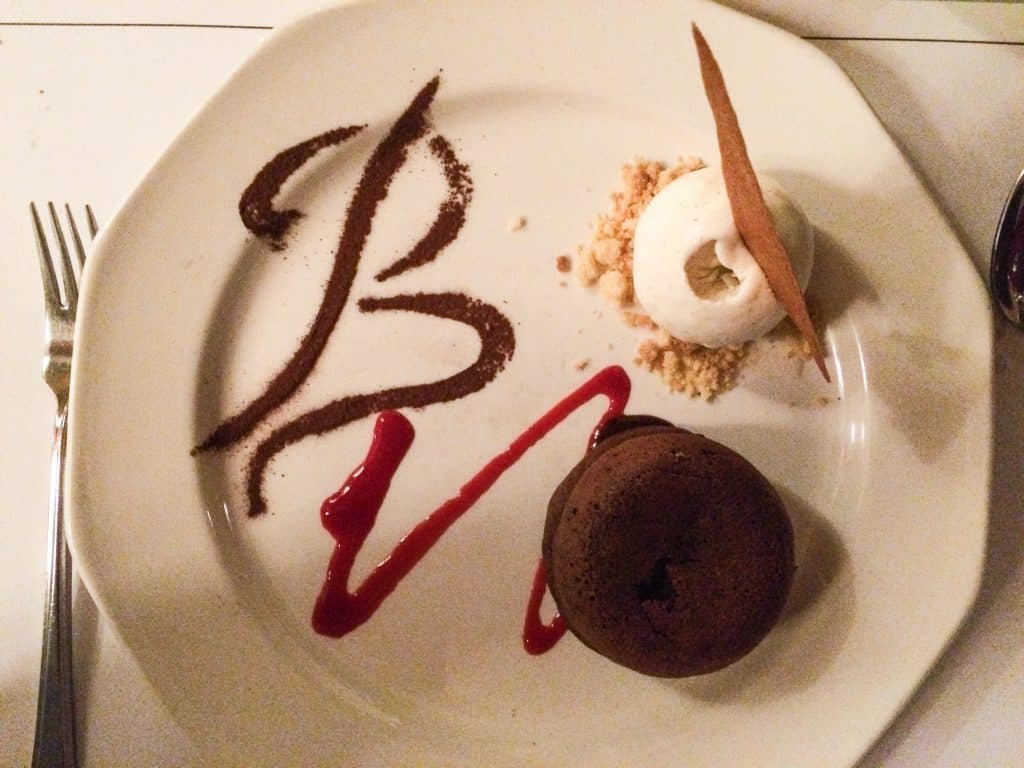 So, "pudding" in British English doesn't mean "pudding" like we think of it – it means dessert.
So pudding is a pudding, but pudding doesn't necessarily mean pudding.
GOT IT?!?!
Make sure to click "Save" on the pin below to save this for the future!