This post contains affiliate links for which I may make a small commission to help keep the site running. You will not be charged extra for these items had you not clicked the links. Thank you for your help to keep the site running!
London has enough to do to fill weeks on end, but when you're visiting the UK as a once in a lifetime trip or here for longer than a couple of days, you should really consider doing one or more day trips from London out to other beautiful and historic British towns and cities.
As London is a hub in the UK, you'll find endless options when it comes to taking a train or bus out of the city on a day trip.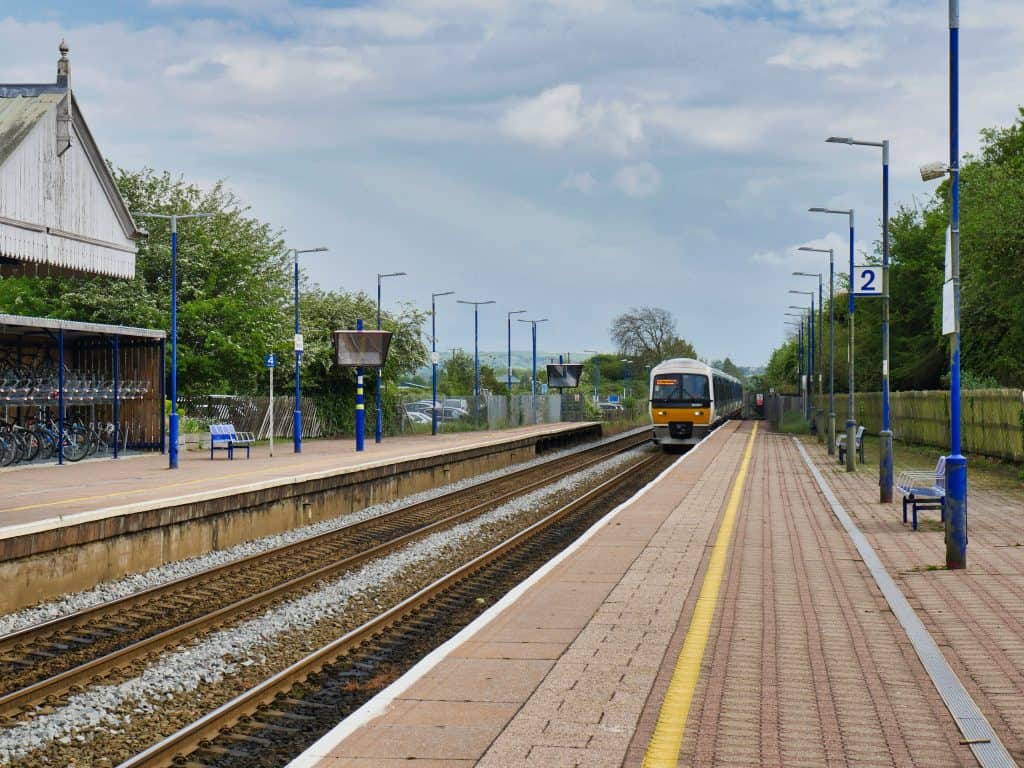 Here are some of my favourite day trips, including some that are a bit more off the beaten path and others that are incredibly popular with the masses (for a reason!)
Hey! Sidenote! Planning on visiting the UK or moving to the UK?

For more advice, photos and friendly help, click here to join my UK Travel Facebook group to carry on the conversation with fellow travelers and UK experts.
Wait, stop!
Before you keep reading, I just wanted to make sure you know about my expert 7-day London itinerary that includes all of the iconic attractions plus off-the-beaten path activities and restaurants, as well as step-by-step walking and public transportation directions!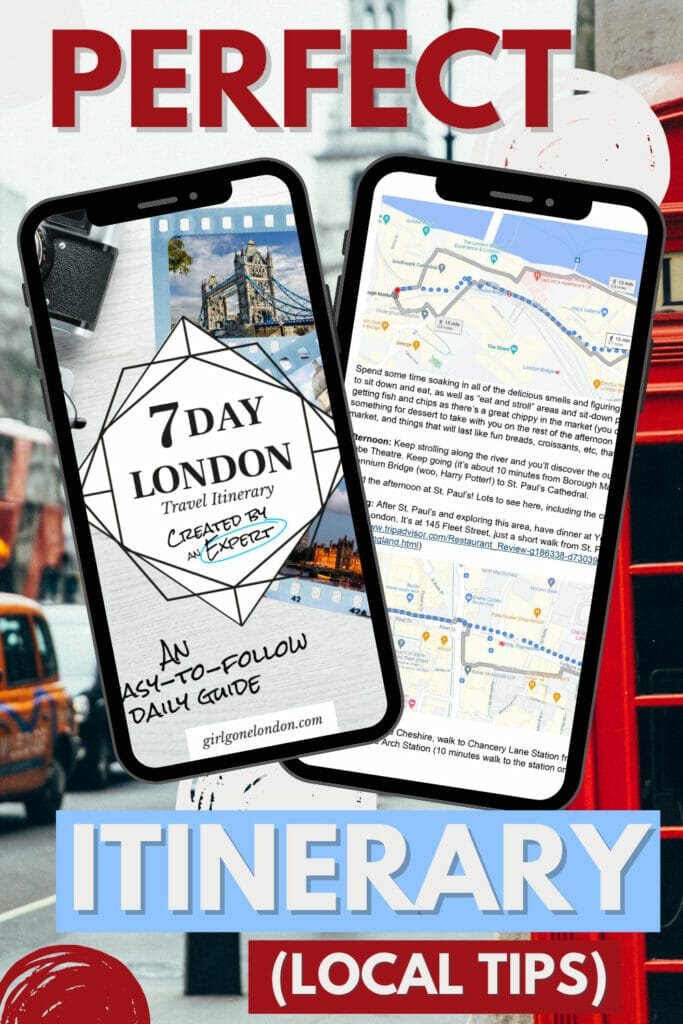 It can be stressful spending so much money on a London trip and not knowing if you're fitting everything in or making the most of your time.
To help you out, I've taken my 10 years of London experience (starting as a visitor and then as a resident) to make sure that you have the ultimate step-by-step itinerary that will make sure you see the real London.
And, hey, if you're not coming for exactly 7 days or already have some plans, don't worry, as it's editable so you can mix around the days, incorporate your own ideas, or pick and choose which days to follow.
The Absolute Must-Knows (from a Londoner)
1. Oxford
Let's start with Oxford.
Home to Oxford University and its many colleges, beautiful green spaces, top museums and Harry Potter filming locations galore, Oxford is a great day trip from London for many visitors.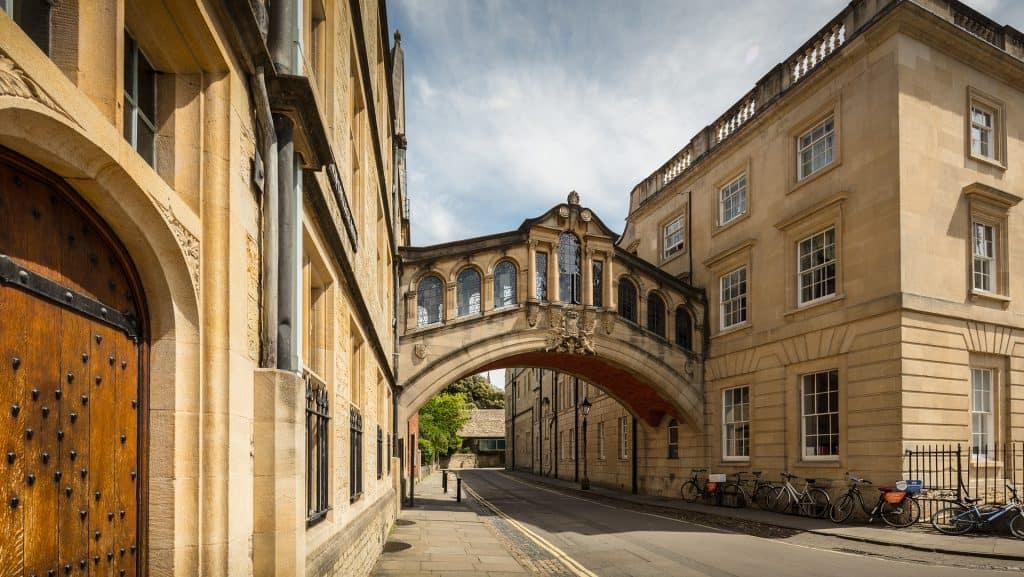 I love it because of its picturesque architecture and how much there is to do and see in this university town.
There are plenty of things to do for kids in Oxford, as well as budget friendly Oxford activities if you're hoping to keep the costs down.
Go punting on the river, spend hours exploring the Ashmolean Museum, or check out the Bodleian Library which holds literary treasure from around the world.
Oxford is very walkable, and compact enough that you can see a lot in just one day in Oxford.
How to get to Oxford from London: Either take the Oxford Tube (a bus) that departs from Victoria Station (book tickets here), or hop on the train from London to Oxford, which you can book tickets for here by plugging in London (Any) and Oxford into the search form.
How long to get there: About an hour by train and an hour and a half on the Oxford Tube, depending on traffic.
2. Stratford upon Avon
Home to all things Shakespeare, Stratford upon Avon is another fantastic day trip from London for those interested in the life of this literary figure.
Visit Shakespeare's birthplace, his grave, and see a Shakespeare production with the country's most famous Shakespeare theatre company.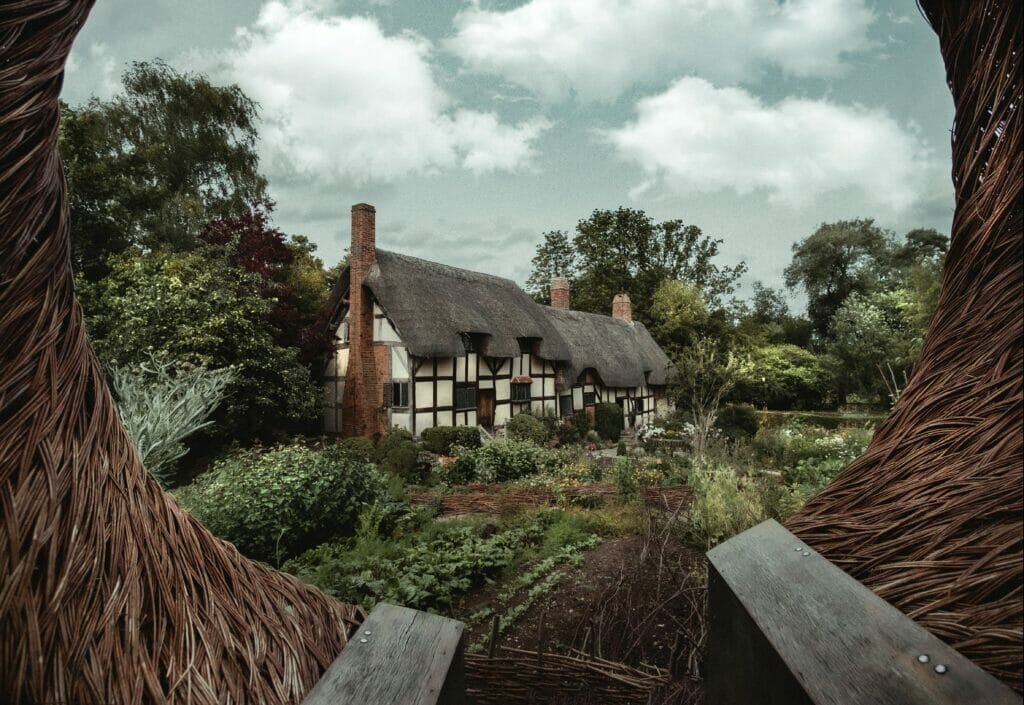 Outside of Shakespeare, Stratford upon Avon is just a charming English town with peaceful waterways, boutique shops and green spaces.
This is another incredibly walkable city, which means you don't have to worry about public transportation while you're there and can just meander around the winding roads.
How to get to Stratford upon Avon from London: Take the train from London Marylebone Station to Stratford-upon-Avon by booking tickets through Trainline here.
You may have a connection to make depending on when the direct routes are.
How long it takes: About 2 hours.
3. Cambridge
Cambridge and Oxford are the two big university cities in the UK, and Cambridge has its fair share of history, culture, and beautiful views.
Go punting (a type of boating) on the river, see an Evensong choral performance at one of the Cambridge colleges, or hang out in one of its gorgeous parks.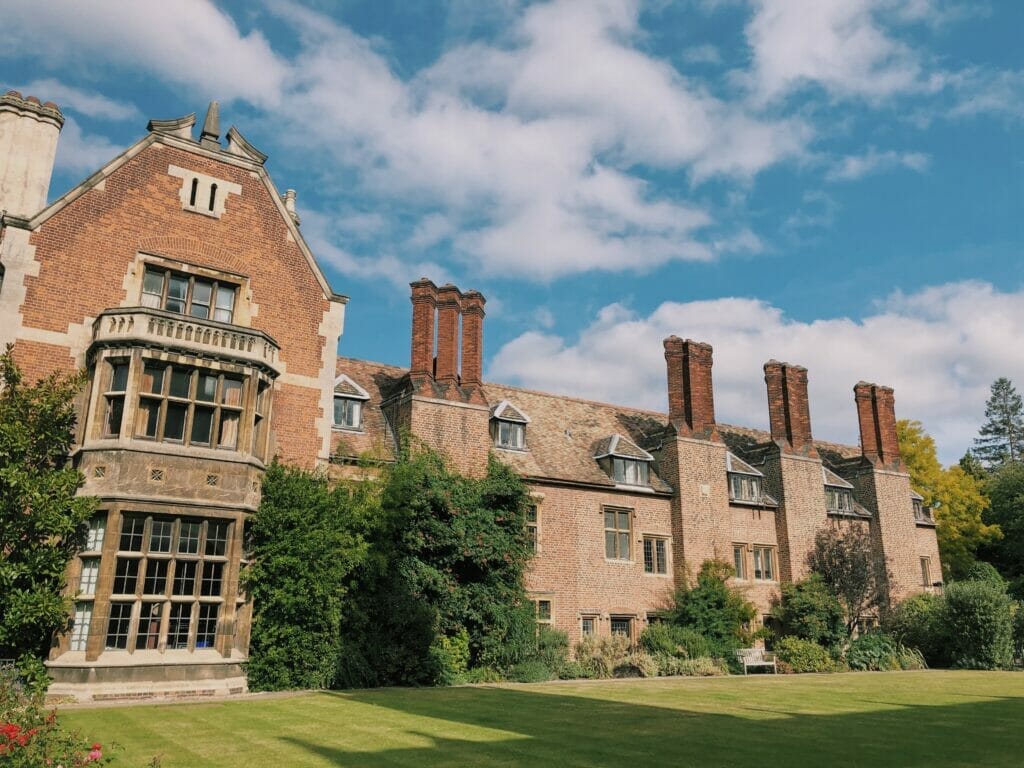 If you haven't been to either, I prefer Oxford during the summer months and Cambridge during the winter months.
How to get to Cambridge from London: Take the train from London (multiple stations available, such as King's Cross, Liverpool Street, and St Pancras).
Book tickets here by plugging in London (Any) and then Cambridge to see options.
How long it takes: Anywhere from 50 minutes to an hour and a half depending on the train you take.
4. Dover
One of my personal favorites, Dover is a best day outing from London for anyone looking for a towering castle, stunning coastal views, or World War II history.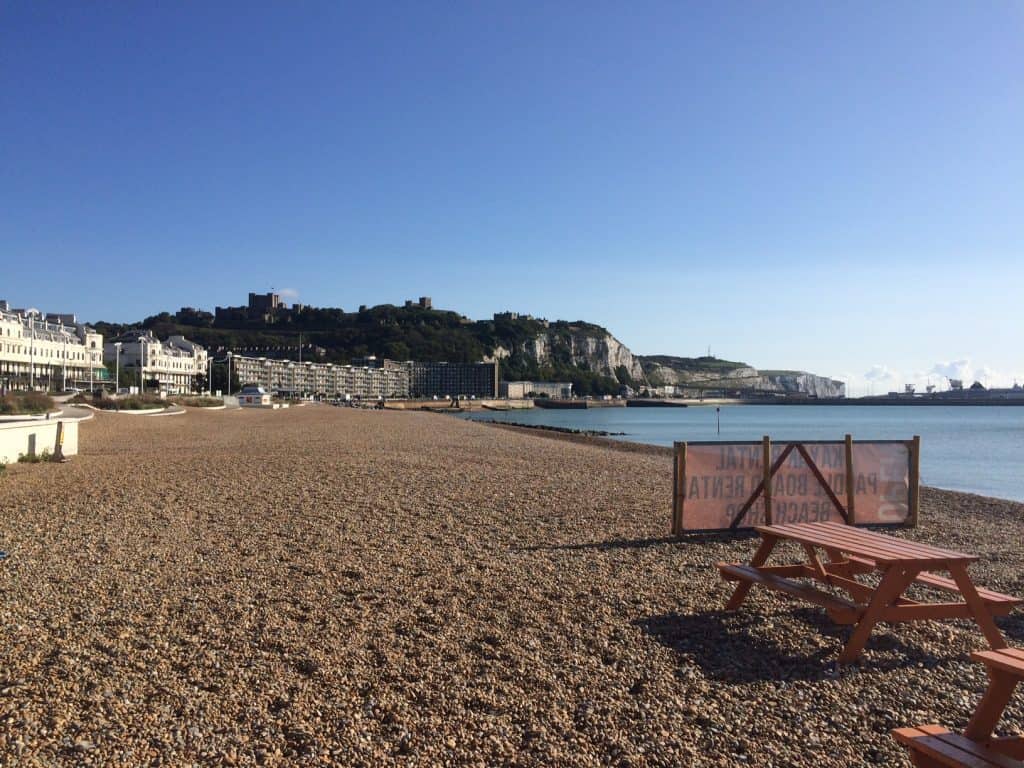 Visit Dover Castle to see medieval ruins, wartime secret tunnels, and royal chambers, and then go for a walk along the famous White cliffs of Dover.
Get some fish and chips near the sea to finish off your day.
If you have a bit more time and want to do a castle drive-by instead of going in, you can also spend time rockpooling in St. Margaret's Bay, enjoy dinner at the Coast Guard pub right on the beach, enjoy a trip on the Dover Sea Safari, or visit a smaller castle like Walmer Castle or Deal Castle which are neighboring to Dover.
How to get to Dover from London: Book the train from London here, departing from stations such as St. Pancras and London Bridge.
The final stop is "Dover Priory".
How long it takes: Anywhere from 1 hours to 2 hours depending on the train you take.
5. Paris
Yes, taking a day trip to Paris from London is possible!
If you don't have time in your itinerary for a longer trip to Paris, you can go see the main sights in one whirlwind day and then come back to sleep in London!
From the Eiffel Tower to the Arc de Triomphe to the Louvre, you won't have time to spend hours at each place, but you can check some things off your bucket list.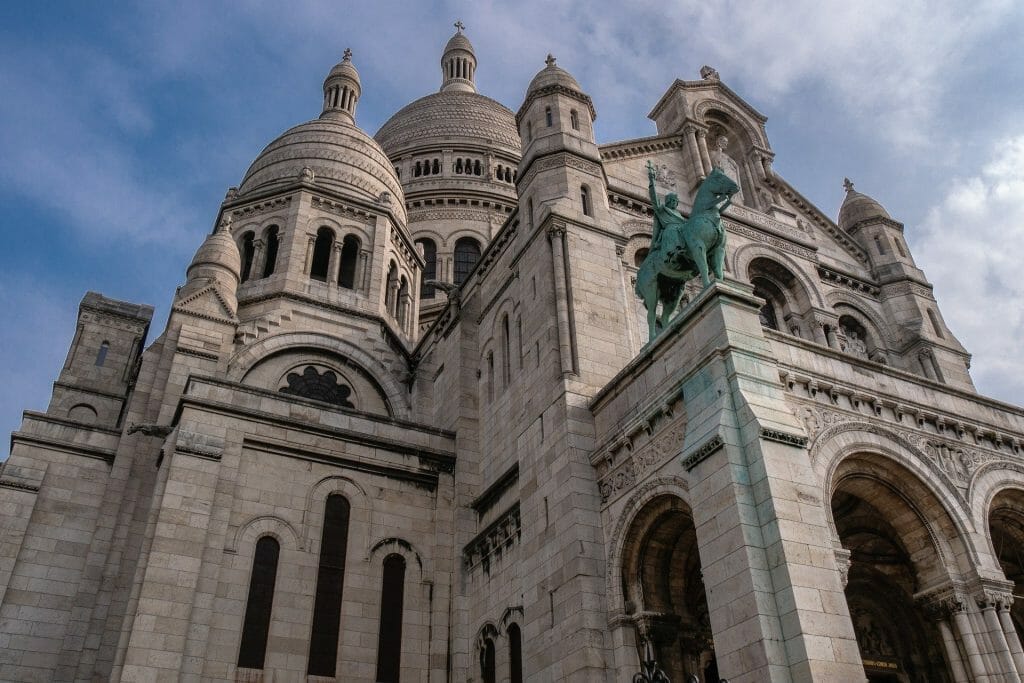 In this instance, unless you're a confident traveler, I would recommend booking a one day tour of Paris that's guided by an expert so you won't waste any time.
You'll also want to make sure you take into account the extra time it takes to pass security to use the Eurostar, as unlike a normal train within the UK, there are passport checks and airport style security to go through.
How to get to Paris from London: Take the Eurostar (book tickets here) from St. Pancras International to Gare du Nord.
How long it takes: About 2 hours.
6. Bath/Stonehenge
The classic Bath and Stonehenge combination is a fan favorite among visitors wanting to see the famous rock formation.
There is a visitor center at Stonehenge and then the rocks themselves, and there isn't anything else around it.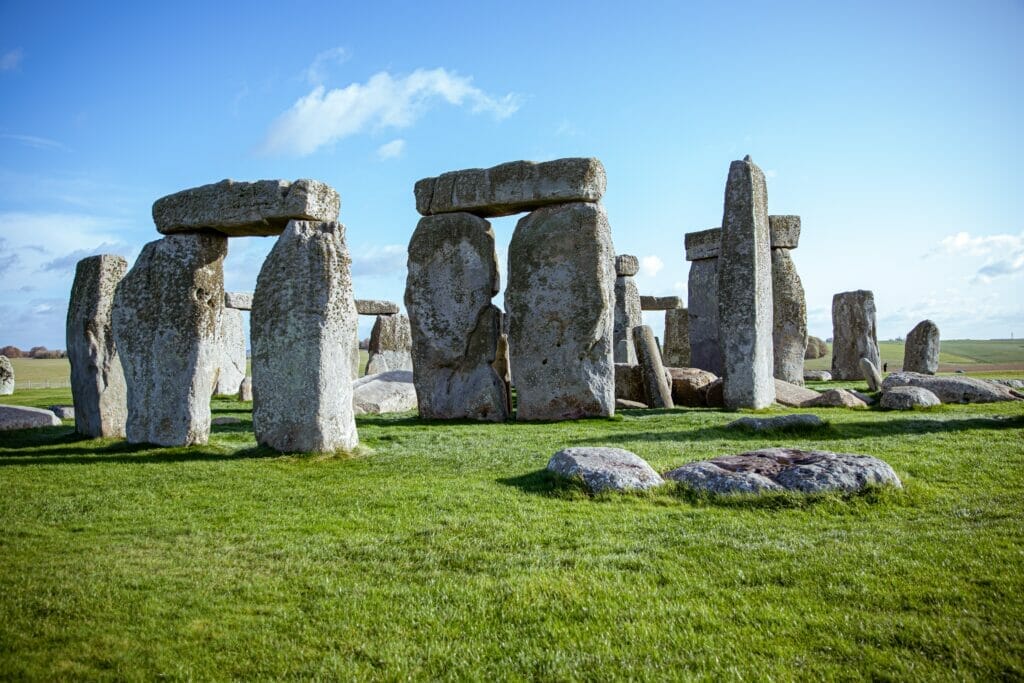 That's why many tours add the city of Bath into the mix, which has ancient Roman baths to explore and charming streets.
This is one day trip I would highly advise you to take a tour for, because Stonehenge and Bath aren't well connected to each other by public transportation.
Another great option is to think about actually turning this into more of a roadtrip by checking out the best sites for motorhome hire in London and renting a caravan to take a trip out to Stonehenge.
How to get to Stonehenge and Bath from London: Book onto a Stonehenge and Bath tour like this one which I recommend for a half day, and this one for a full day.
How long it takes: The tours range from half a day to full day.
7. Windsor
Royal fans will love a trip out to Windsor where they can see Windsor Castle and all of the royal history that comes with it.
There's also some great shopping and the chance to sit down by the river.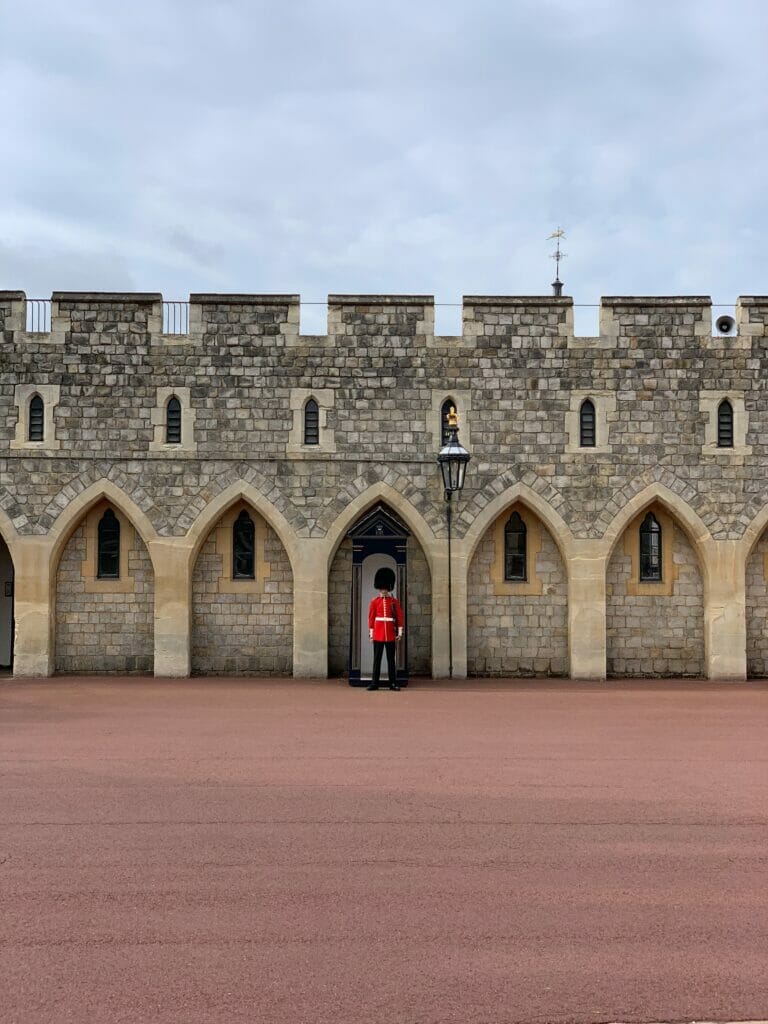 Windsor Castle is really the main draw here, but it's a fantastic royal residence to visit if thats your thing.
Not only has it played host to royal weddings, but you can also learn about how it functions in the day-to-day life of the royal family and there are some spectacular views and posh artifacts to look at.

How to Get to Windsor from London: Take the train from London to Windsor and Eton Central or Windsor and Eton Riverside Station. You may have to make a connection depending on the train you book.

How Long it Takes: From half an hour to one hour depending on the train you book.
8. Brighton
Ready for a coastal day trip to one of the coolest British cities around?
Brighton is known for its awesome pier, gorgeous rocky beaches, and general atmosphere of love and inclusivity.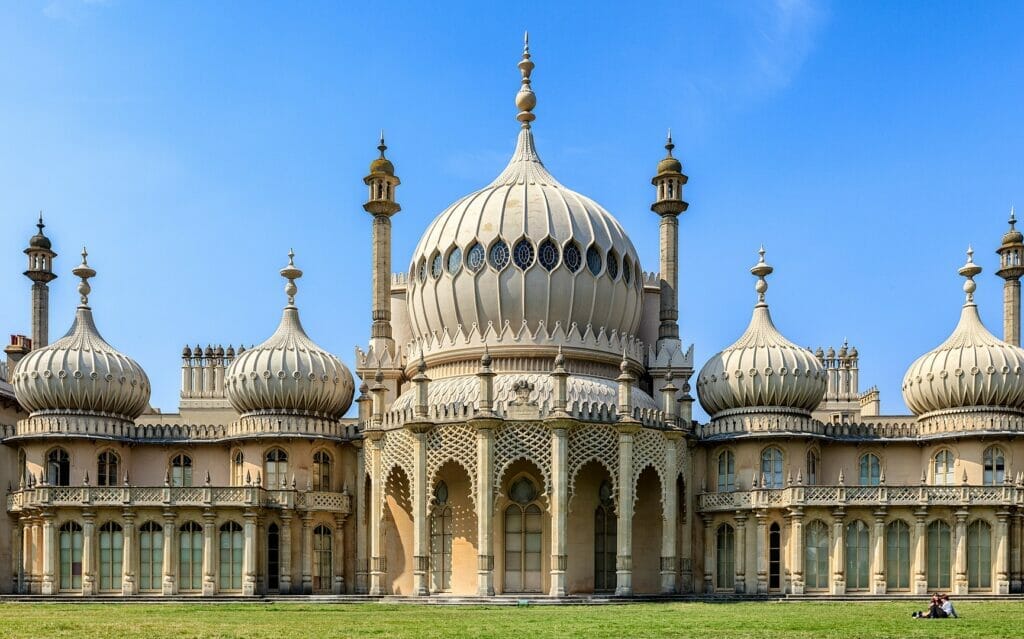 You can go shopping in "the lanes," check out the beautifully designed Royal Pavilion, or go for a swim in the sea in the summer.
There's so much to do in Brighton that some people like to turn it into a weekend in Brighton rather than just a London day trip, but because it's so close to London transportation wise, it's super easy to maximize your day here and get there early and come home late – no 2 + hour train rides for you!
How to get to Brighton from London: Hop on the train from London by booking tickets here and plugging in "London (Any)" and "Brighton".
How long to get to Brighton: About an hour.
9. Canterbury
Well known for the Canterbury tales, this historic city still has some of its old city walls standing that you can walk around, as well as one of the largest and most stunning cathedrals in the UK.
Literary lovers will enjoy things to do in Canterbury like tracing Chaucer's tales back to this city and any visitor will be impressed by the general charming feel of this city.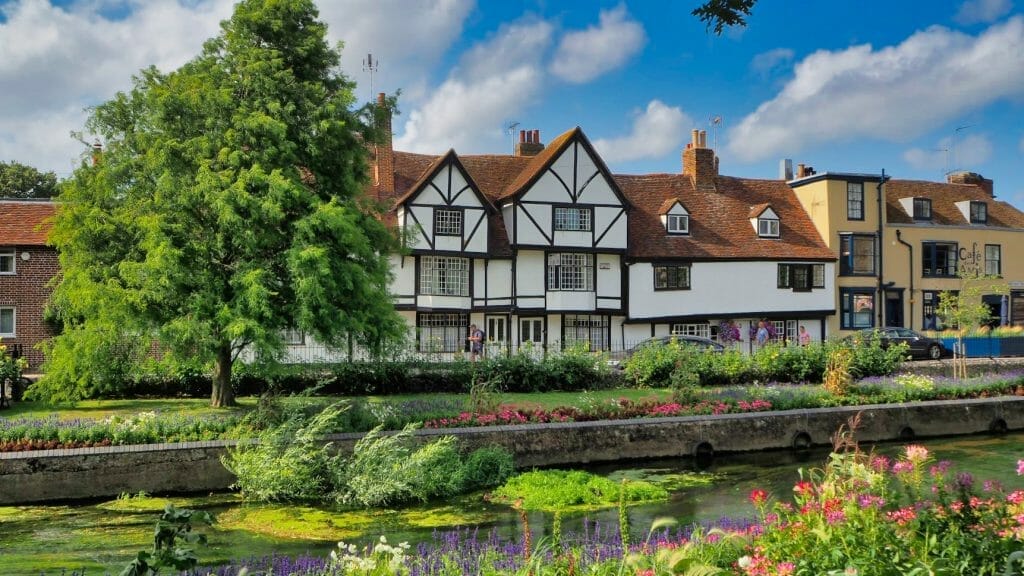 The other thing I love about Canterbury is how it attracts more locals and more local versions of tourists.
It gets left off many people's UK itineraries, which means it has retained its charm and has plenty of awesome cafes and pubs to pop into when you've had enough sightseeing.

How to get to Canterbury from London: Hop on the train from London to Canterbury East or Canterbury West, departing from Victoria Station or St. Pancras Station depending on which one you book.

How long to get to Canterbury: Ranges from an hour to an hour and 40 minutes depending on the train route.
10. Cardiff
You don't need to stay in England on your day trip from London!
Head to Cardiff, the capital of Wales, for some delicious Welsh cakes, a stop in Cardiff castle, and some political tourism at the Cardiff Parliament.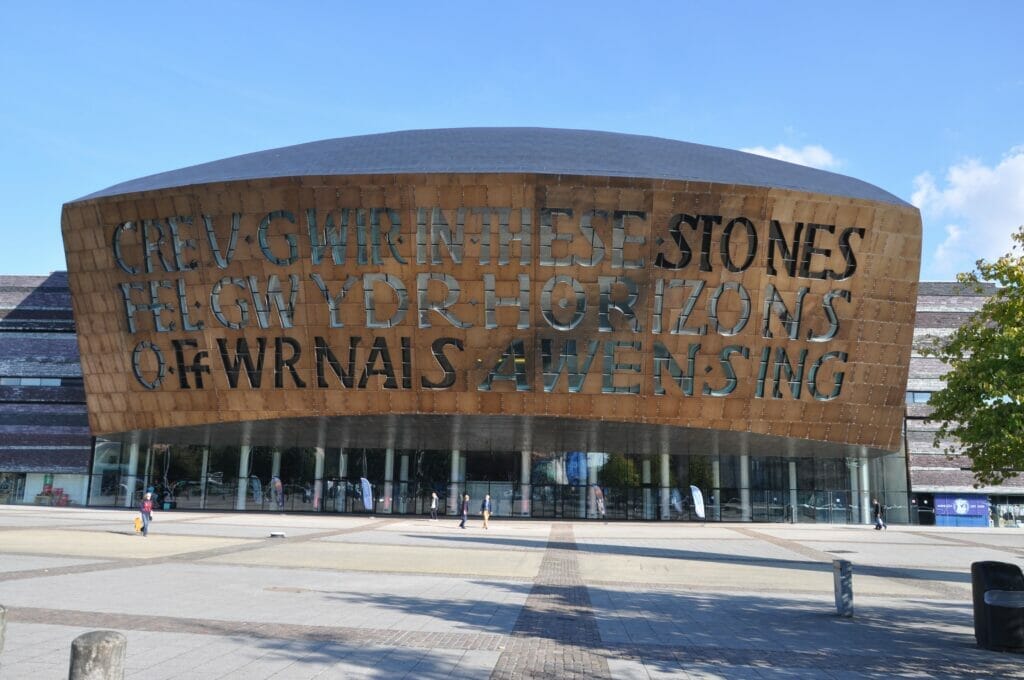 If you're wanting to get out to other places in Wales like North Wales, save that for more than a day trip, but definitely add them to your list.
From Beddgelert to Aberwystwyth, there's just so much in Wales to see.
How to get to Cardiff from London: Hop on the train from London Paddington Station to Cardiff Central Station.
How long to get to Cardiff: 2 to 3 hours depending on the train you book.
11. York
It's a hefty day trip due to the time it takes to get there, but you can make it to York and back in a day and this is a great choice for anyone who wants to see (and hear the accents of) the North of England.
York is picturesque and filled with history, and popular spots include the Shambles, the York Castle Museum, and York Minster.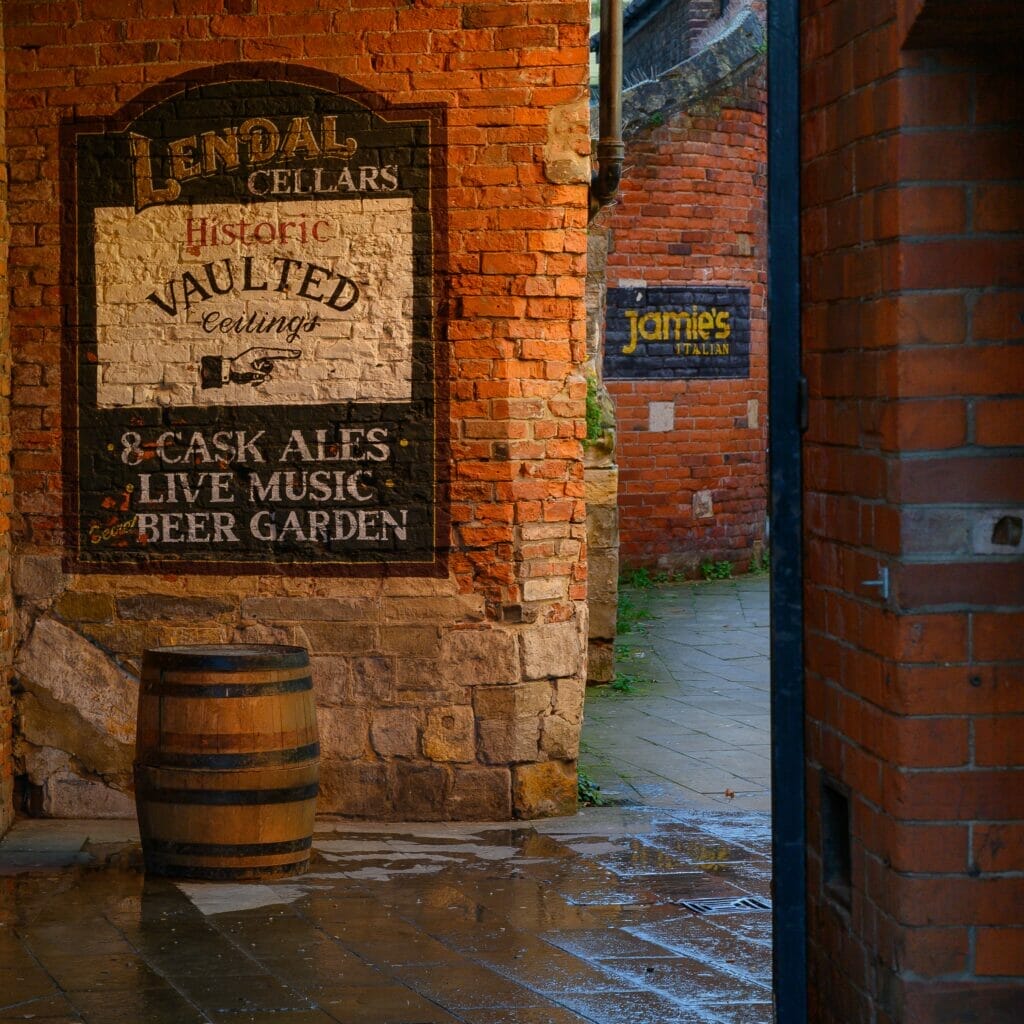 There are bus tours of York that will zoom you around the city, or it is a pedestrian friendly city so feel free to use your own two feet.
How to get to York: Book the LNER train from King's Cross Station to York here.
How long to get to York: About 2 hours by train.
12. Liverpool
Beatles fans, you can't go wrong with a trip to Liverpool!
This quirky city is known for its incredible cathedral, lots of Beatles history and port location.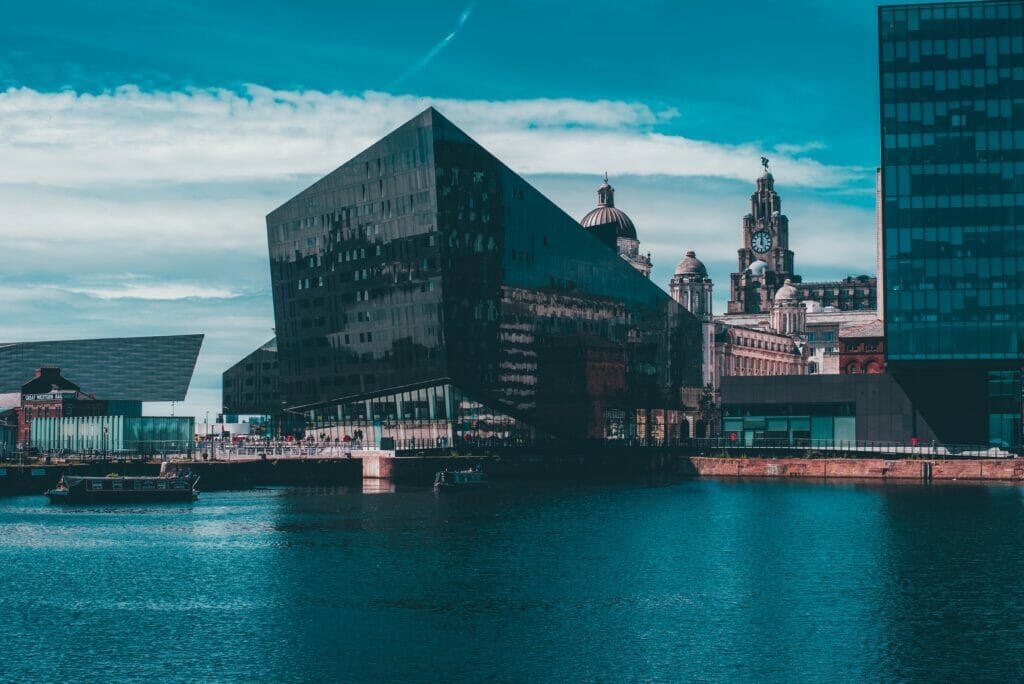 Go on a Beatles tour to see where the magic of this band got started and leave some time for museums like the Museum of Liverpool, the Merseyside Maritime Museum and the Walker Art Gallery.
How to get to Liverpool: Book the train from London Euston to Liverpool Lime Street Station here.
How long to get to Liverpool: About 2 and a half hours.
13. Cotswolds
Want a day out in the countryside?
The Cotswolds are calling your name!
You can take a train to one of the gateway towns in the Cotswolds and then either take a tour or use local buses or taxis to explore some surrounding towns.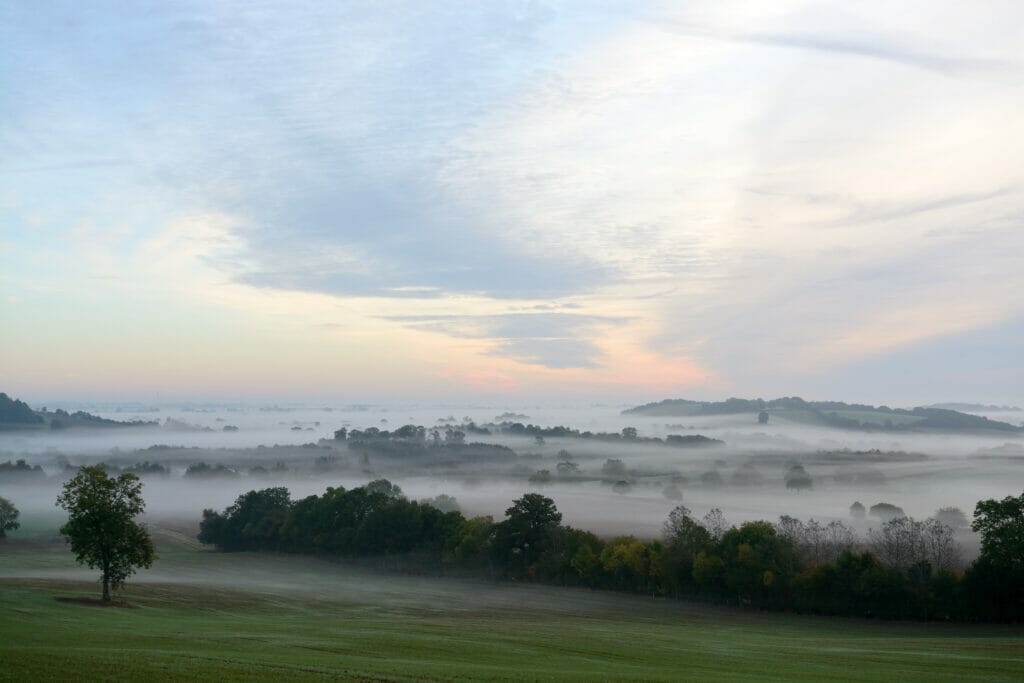 You'll feel so far removed from the cities with endless countryside, fields, babbling streams, and houses that look like they've been taken from the pages of a fairytale.
How to get to the Cotswolds: Take a train to Moreton-on-the-Marsh from London, or take a guided tour of the Cotswolds (recommended).
I prefer this Cotswolds tour.
How long to get to the Cotswolds: About 90 minutes to get to Moreton-on-the-Marsh or a full day tour of the Cotswolds if you're taking a guided tour that leaves on a bus from London.
14. Bristol
15. Bletchley Park
16. Cheltenham
17. Portsmouth
18. Birmingham
19. Nottingham
20. Bedford
21. The New Forest
22. Hastings
23. Hampton Court Palace
24. Blenheim Palace
25. Highclere Castle
26. Lacock
27. Warwick Castle
28. Colchester
29. Whitstable
31. Henley on Thames
32. Marlow
33. Great Missenden
34. Margate
35. Manchester
36. Harry Potter Studio Tour
37. Guildford
Want more helpful London guides? Check these out!