This post contains affiliate links for which I may make a small commission to help keep the site running. You will not be charged extra for these items had you not clicked the links. Thank you for your help to keep the site running!
Whether you're in the mood for a charming pub lunch on a gently flowing river or you're up for some intense hiking in rugged mountain ranges, North Wales is one of the UK's most beautiful destinations.
To help plan your time in North Wales, here are 23 of the best things to do in North Wales so you can make sure you're hitting all the best spots and making memories that last.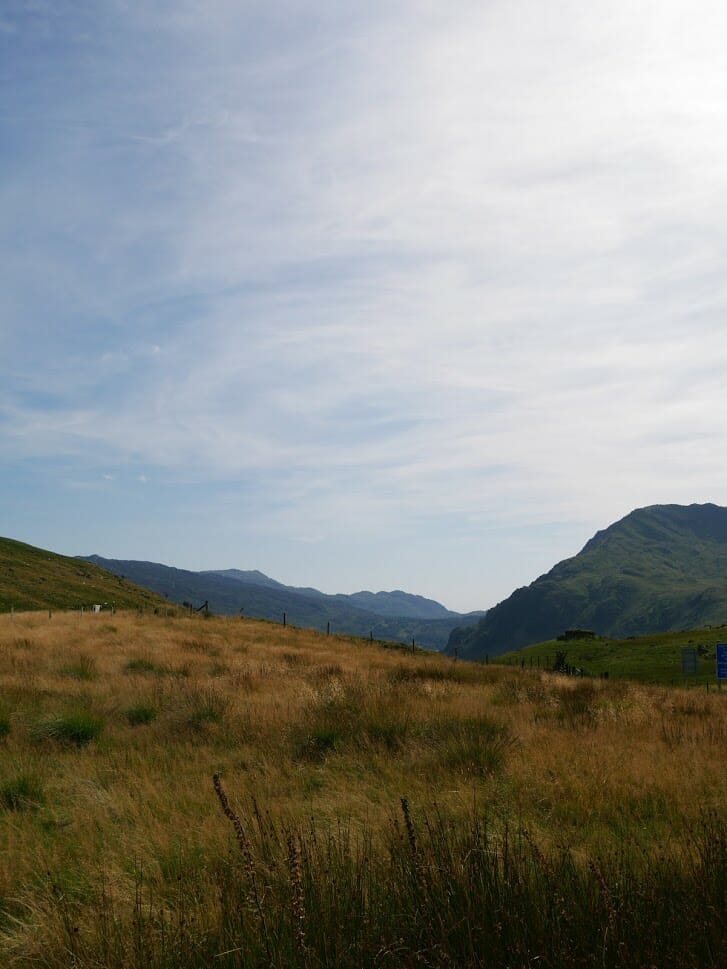 GET A

FREE

UK GUIDE and ACCESS TO MY PLANNING FB GROUP
With 50+ pages of helpful travel tips and the "best of" UK lists, this is your ad-free key to your UK trip.
Want more expert Wales guides? Check these out!
Want to check out my favorite North Wales tours? Consider these!
Best Things to Do in North Wales Outdoors
North Wales is one of the best places for outdoor adventure in Wales.
Not only do you have gorgeous beaches and stunning waterfalls, but you've got lots of undulating land in between, as well as the craggy mountains of Snowdonia.
Here are the best outdoors things to do in North Wales for the nature lovers out there who want to get their feet wet (literally) and ride off into the Welsh sunset.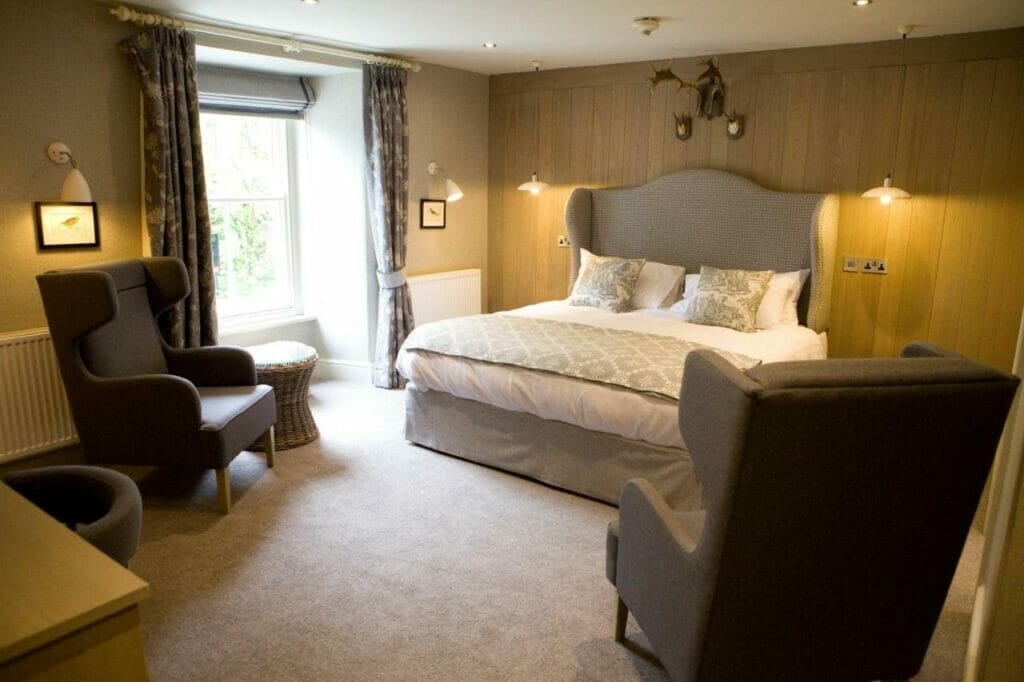 1. Relax on the Beaches of Llandudno
Head to Llandudno for some gorgeous sandy beaches perfect for chilling out, splashing in the water, or kite-flying!
We love West Shore Beach when the tide is out for some awesome walking trails, beautiful views, and sunsets that will end your day in North Wales with an epic display of nature's beauty.
You can also check out North Shore Beach for a different perspective of Llandudno.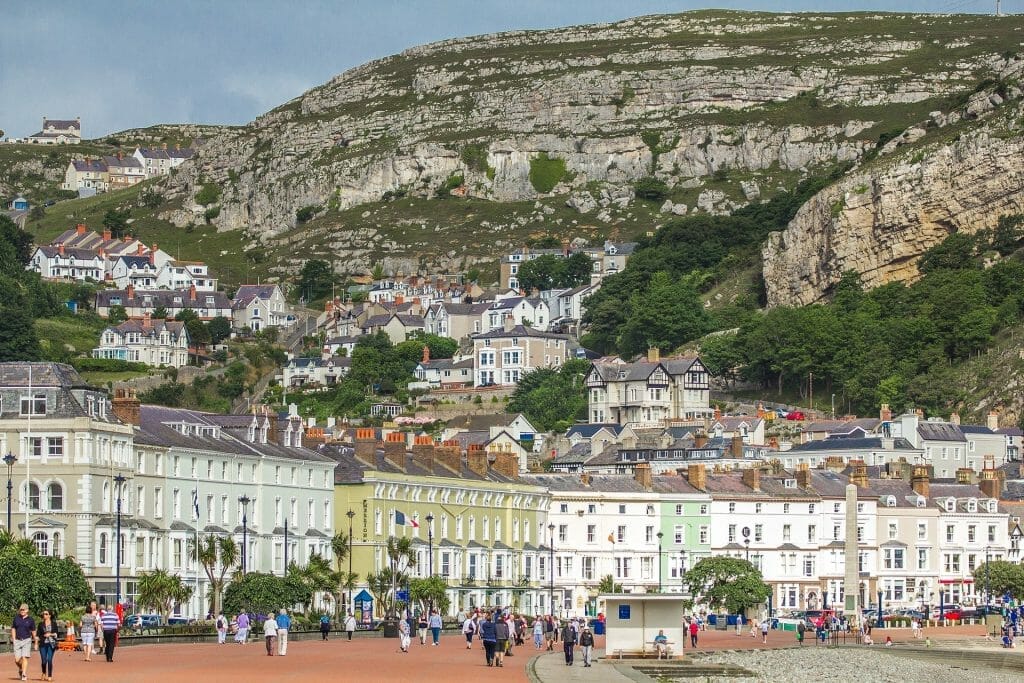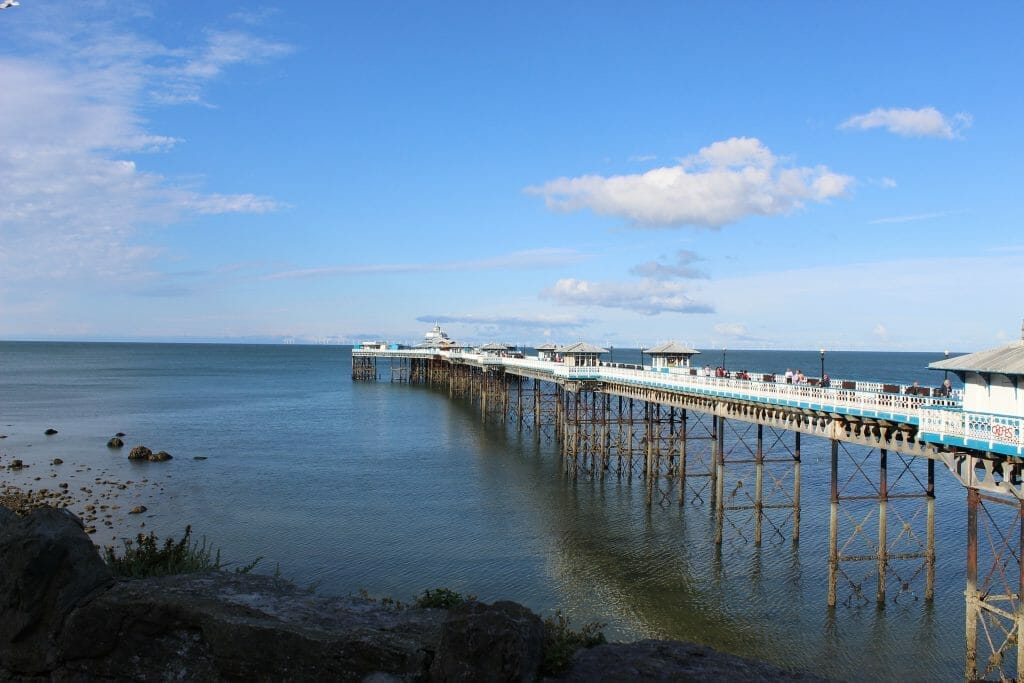 2. Camp on Shell Island
If it's tranquility you're after, the 300 acres of campsite at Shell Island are going to absolutely blow your North Wales-loving mind.
You've got the beauty of the countryside all over, as well as the gorgeous coastline right in front of you, and it's wild camping so you can really get back to nature.
There is a shop and a restaurant so you can buy things for your BBQ or enjoy some drinks with new friends on the site.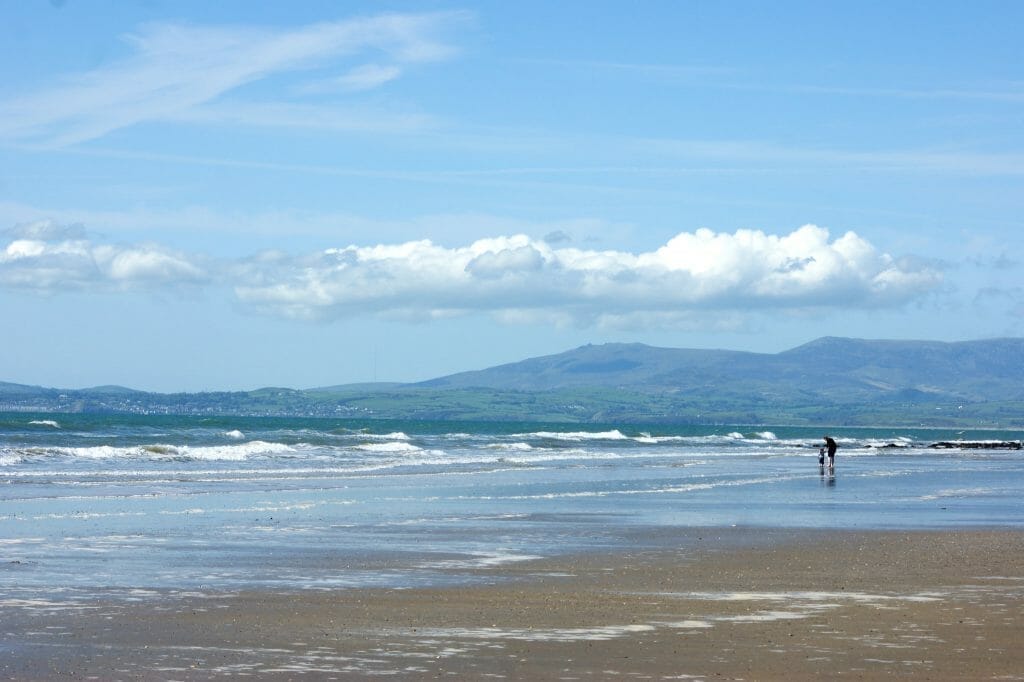 3. Go Horse Riding in Snowdonia
There's nothing quite like horseback riding through the valleys and mountains of Snowdonia.
Embrace your inner Wild West show and hop on and gallop (okay, slowly walk) your way through the trails.
The best place for horseback riding in Snowdonia is the Snowdonia Riding Stables.
They've got lessons for more experienced riders, of course, but also countryside walks for extreme beginners (as in, you've never even been on a horse before).
They'll pair you up with a horse or pony whose temperament will fit your style of riding, and they'll take you out with experienced guides who will teach you the basics of horse riding and also show you the beauty of Snowdonia that awaits you!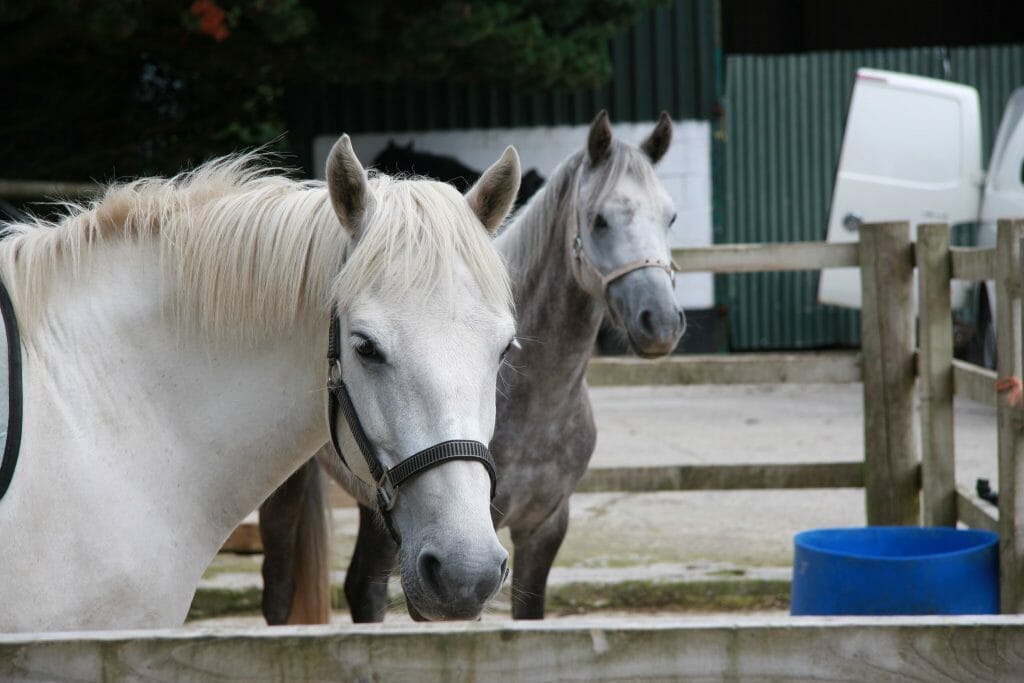 4. Go Hiking in Gwydir Forest Park
Lush lakes and mountains are waiting for you in Gwydir Forest Park.
Use the walking trails to do some wildlife watching or just stretch your legs.
You'll also find cycle trails if you want to explore by bike, and I would highly recommend packing some snacks to enjoy along the way so you can perch up on a remote spot with a gorgeous view and just take it all in.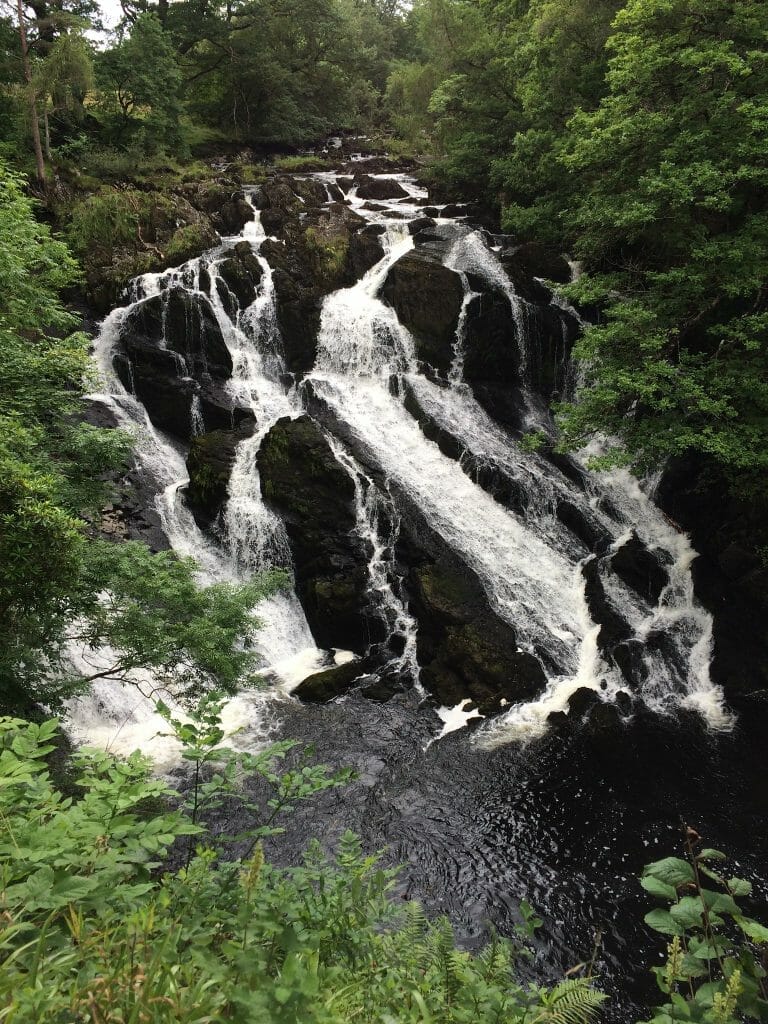 For more hiking options in North Wales, check out this excellent guide to hiking Snowdon.
5. Try Surfing at Adventure Parc Snowdonia
At this man-made surf park, you can learn to ride the waves without needing to worry about what Mother Nature is doing.
The Surf Lagoon in Snowdonia has beautiful views of the surrounding mountains, while you practice hanging ten as the waves just keep coming at you.
This is an awesome way to pick up a new skill to then take to some of the more surf-heavy coasts of the UK, as you'll have experienced surfers teaching you what you need to know and there is a beginner, intermediate, and advanced zone within the lagoon so you can simply move over as you improve.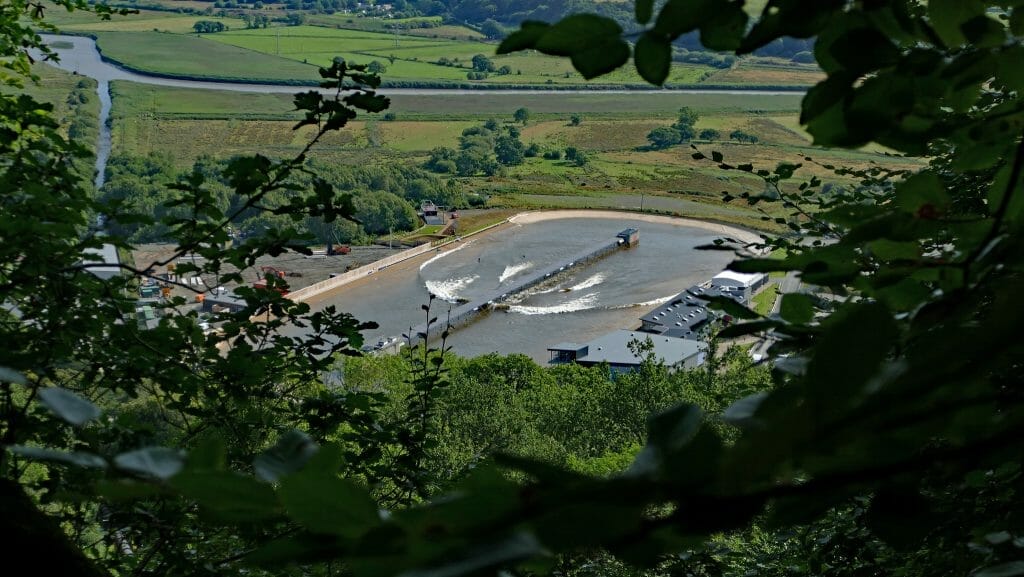 6. Sail on Lake Bala
As the largest lake in Wales and one with incredible views to match, Lake Bala is a great place to go sailing with the whole family.
You can be taken on a guided sailing tour if you haven't done it before, or you can get a permit from Snowdonia National Park to put your own boat out on the lake.
If you'd prefer to just spectate other people sailing while you sit on the shore and soak up the sun, book time off to be there for the Bala Long Distance challenge where multiple laps are raced around the lake.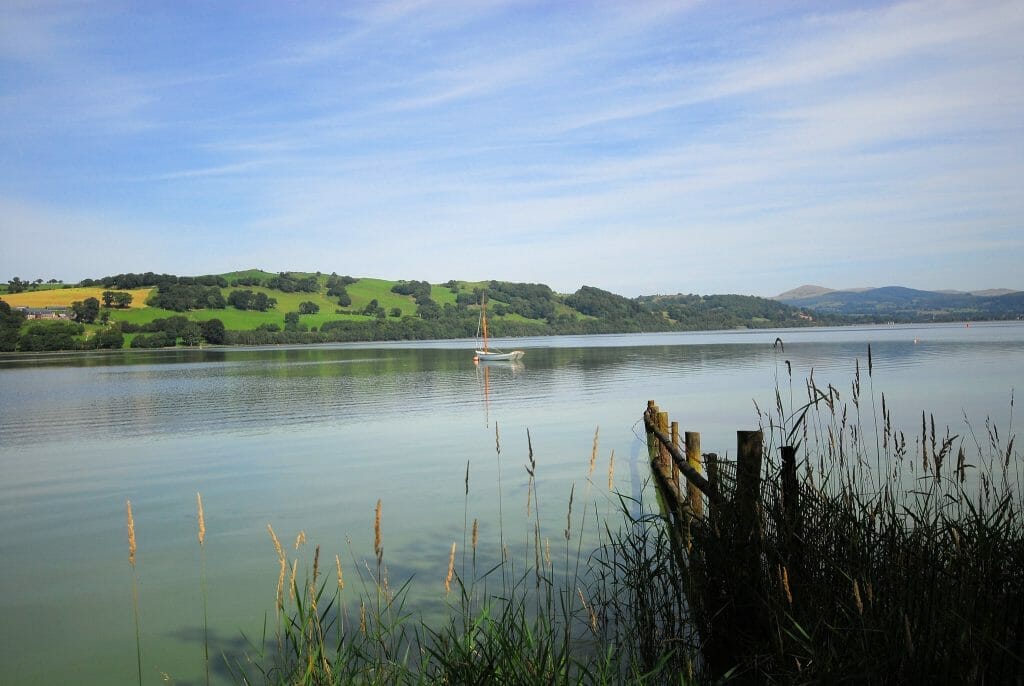 7. Visit Penygader
In South Snowdonia, there is a fantastic mountain called Cader Idris.
There are three main routes up for those who are fit enough to handle half-day or more hikes, but if you are in the shape for it, the views from the summit, Penygader, will stick with you forever.
What to Do in North Wales with Kids
The tiny ones will love North Wales.
You've got castles, you've got trains, you've got places to run, and you've got lots of delicious food.
What's not to love?
If you're taking the kids to North Wales, here are some kid-friendly things to do in North Wales that I'll recommend specifically for children, though children would enjoy most of this list too!
8. Have a Day Out at Harlech Castle
One of the most beautiful places in all of North Wales is, without a doubt, Harlech Castle, one of the stops on the Rabbie's 3 Day North Wales tour.
The views from here are absolutely stunning, with both gently lapping waves and the mountains of Snowdonia in the distance.
In addition to a majestic footbridge that gives you access to the castle, you'll find lovely castle-top walks, hidden nooks and crannies, and a "walls within walls" structure that made it a defensive powerhouse in its time.
Kids will love the special reenactments and activities Harlech Castle puts on during the school holidays, and parents will love the digital guidebook you can access via the Cadw app.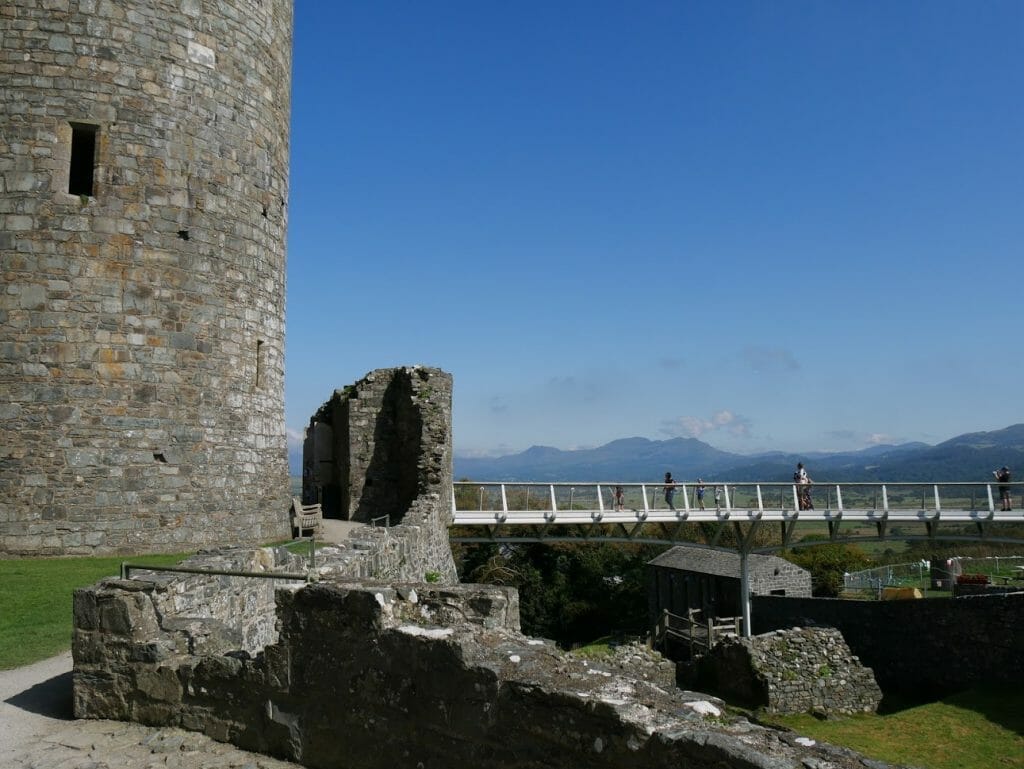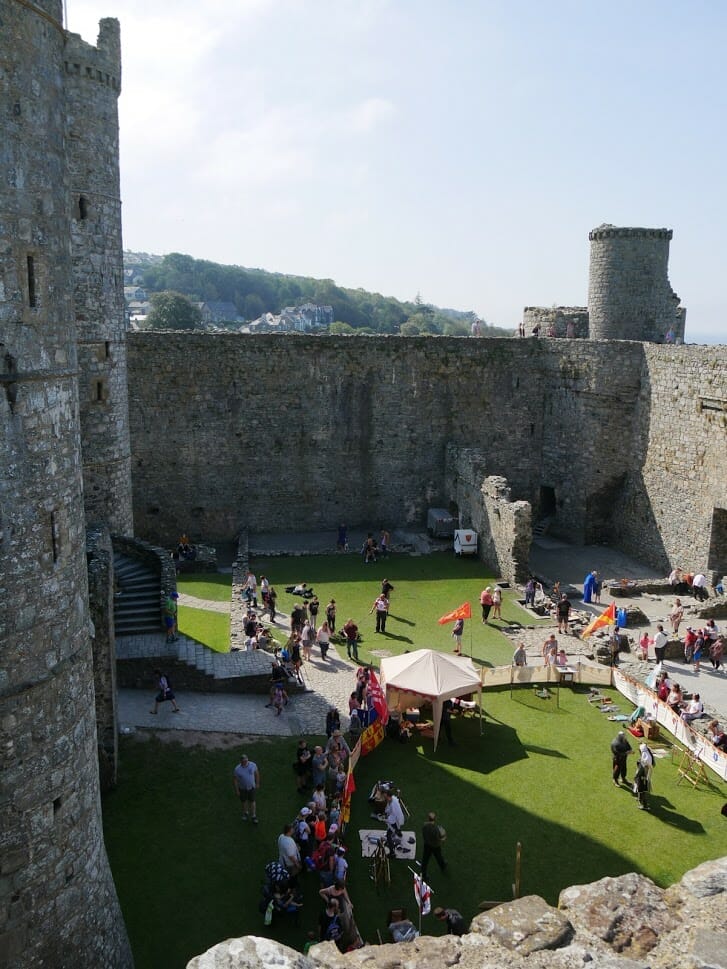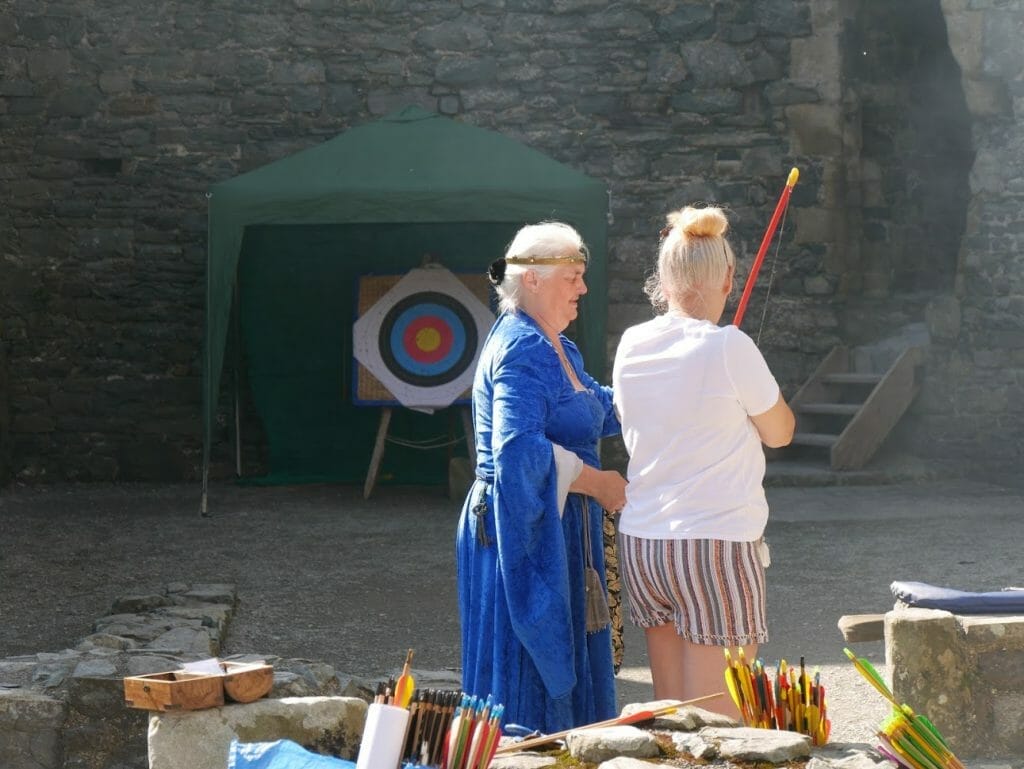 9. Head to the Maritime Museum in Porthmadog
Pop into the quaint Maritime Museum in Porthmadog, a lovely place on the shores of Cardigan Bay.
The adults will love the history of the ships that helped facilitate the slate mines, while the kids will love the ship models and chance to ring the bells!
It doesn't take long to go around – about an hour, but if you're in the area and interested in maritime history, it's a must-do.
It's housed in the late remaining slate shed on the quayside, which adds to the authentic appeal.
10. Ride on the Rhyl Miniature Railway
Every child loves a miniature railway, and one of the best things to do in North Wales with kids is to take them on a spin around Marine Lake on the Rhyl Miniature Railway.
The railway was built over 100 years ago and is a fantastic steam-powered experience.
Honestly, my husband was just about dying to get on by himself, never mind the kids!
There's also a museum here that tells you the history of the railway and has lots of pictures of its past use.
Head to Anglesey to immerse the kids in some outdoor and indoor animal fun.
At Pili Palas Nature World, you can spend the day wandering through the tropical bird and butterfly house to learn all about how these fascinating creatures take flight.
You can also check out the meerkat tunnels to watch them being fed with their favorite delicacies – cockroaches, yum!
The outdoor exhibits include a nature trail and a barn to play in with kid's playground equipment, so you can take advantage of the sunshine on a nice day.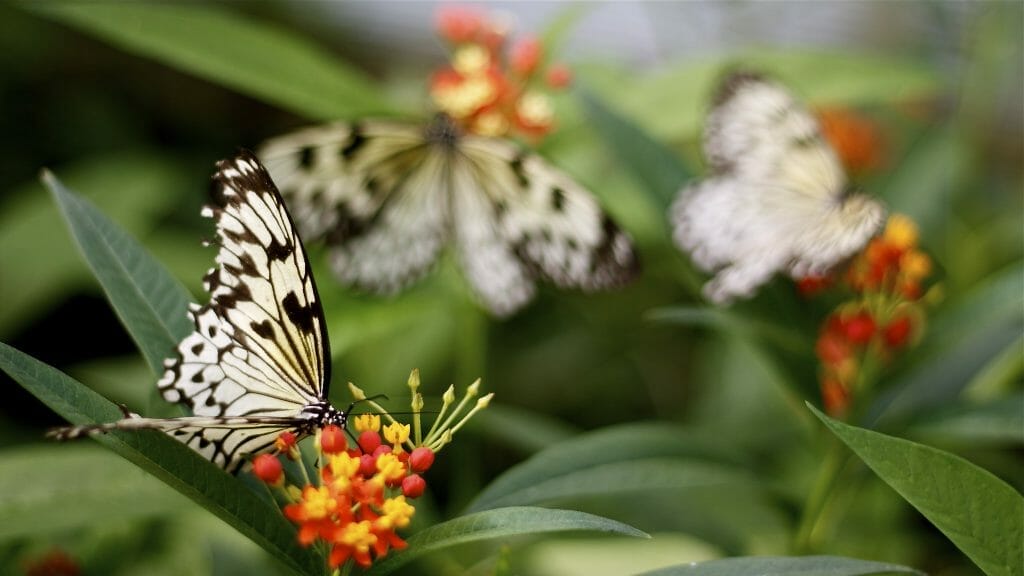 Historic Things to Do in North Wales
From medieval castle walls to a maritime history that spans generation, North Wales is chock full of historic things to do and see.
Below, check out some of my favorite historic things to do in North Wales so you can fit in a little bit of education on your trip (it won't kill you, I promise).
12. Walk the Town Walls in Conwy
Conwy is one of the most adorable North Wales towns, and its seaside location + medieval castle make it a winning combination.
We loved walking the town walls that still stand.
They're safe to walk on, though a bit crumbly in places that are roped off so just be aware of your footing and don't get so distracted by the amazing views that you aren't paying attention where you walk.
Conwy in general was one of my favorite towns in North Wales, and we have an entire guide on what to do in Conwy.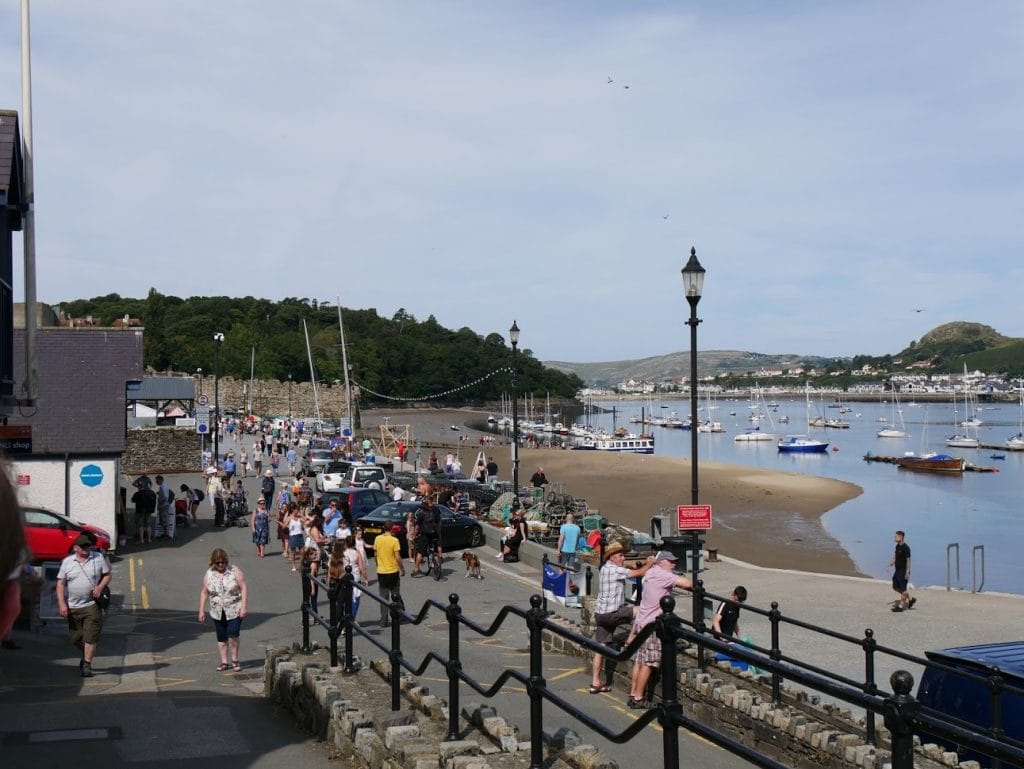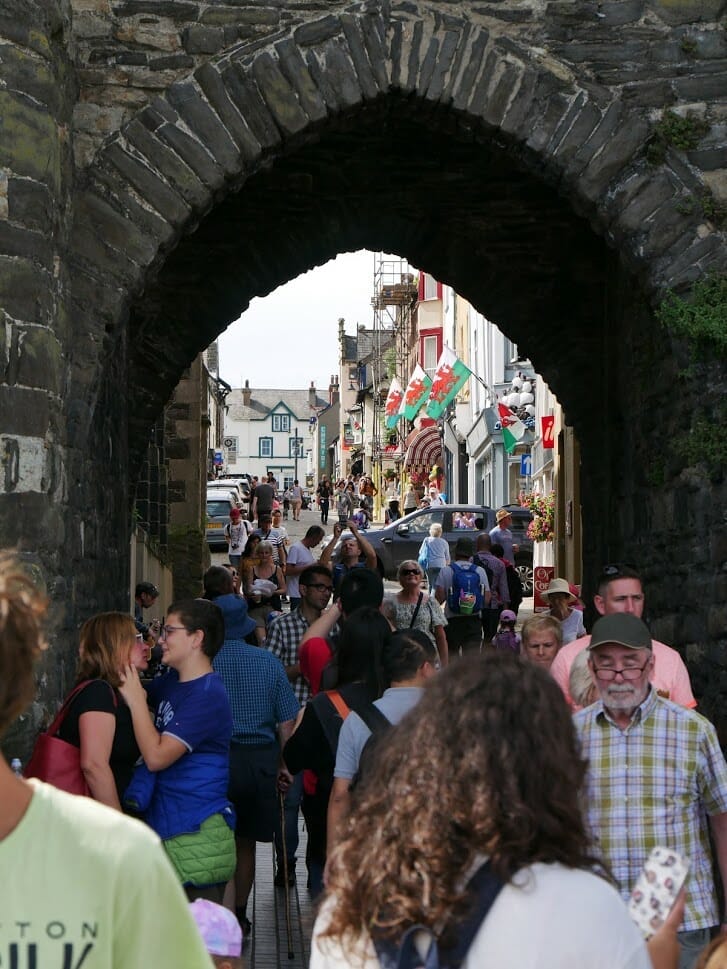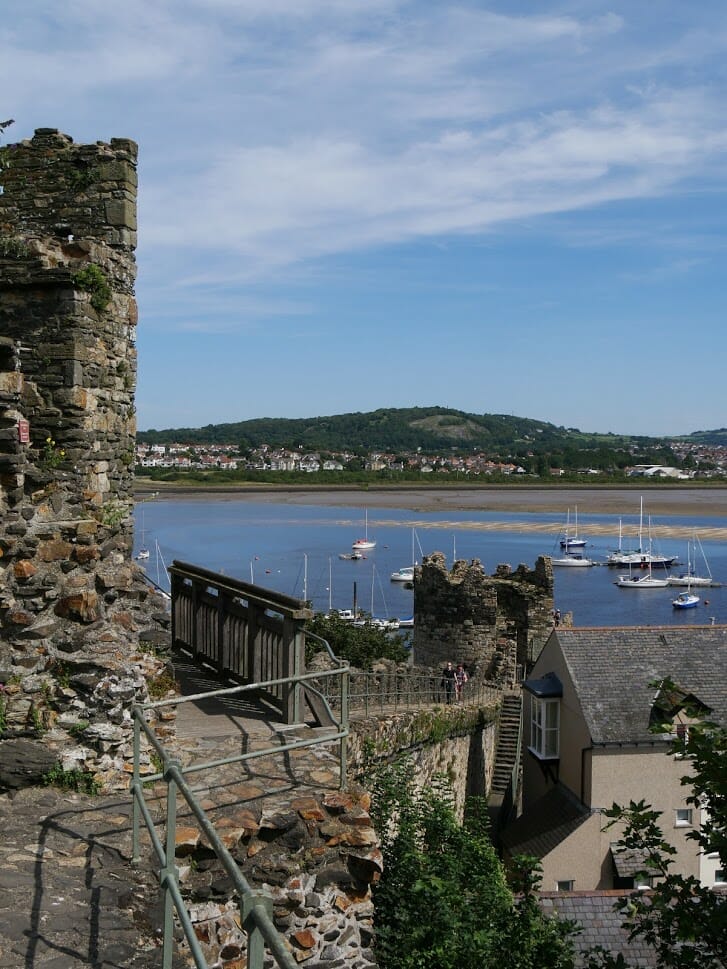 13. Visit St. Giles Church in Wrexham
Visit Wrexham to see one of the "seven wonders of Wales," St. Giles Church.
It's the largest medieval church in Wales and was built in the 16th century.
Today, you can enjoy the beautifully decorated tower, windows with lyrics etched into them, and a peaceful churchyard.
And for Americans familiar with Yale University, you'll find the grave of the man the university is named after here.
It's Elihu Yale's final resting place, and you can read the epitaph that includes all of the countries he loved to travel to.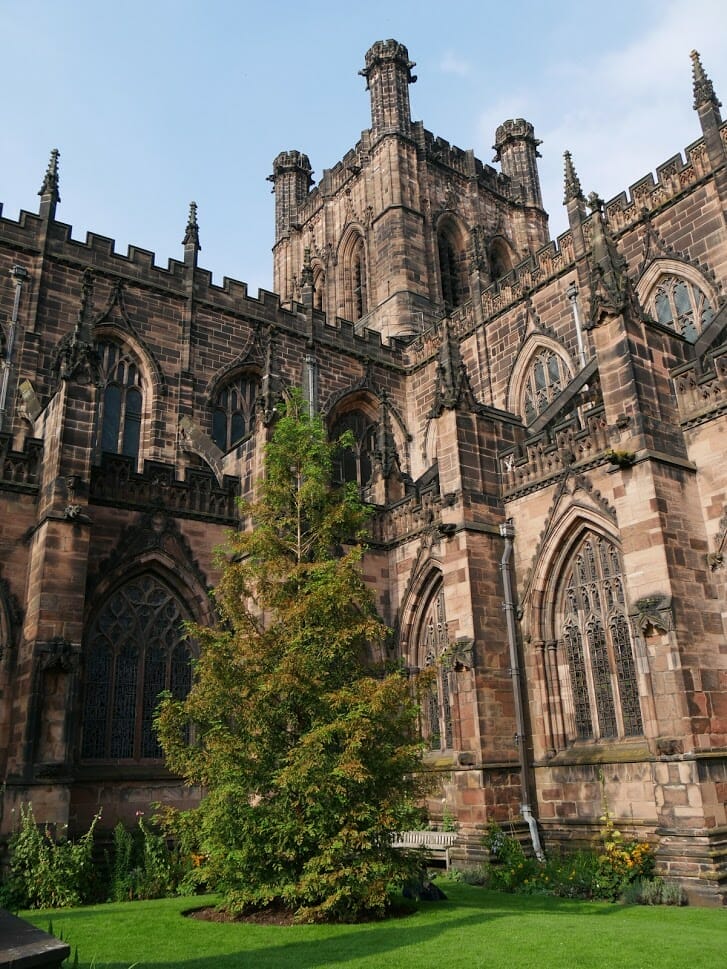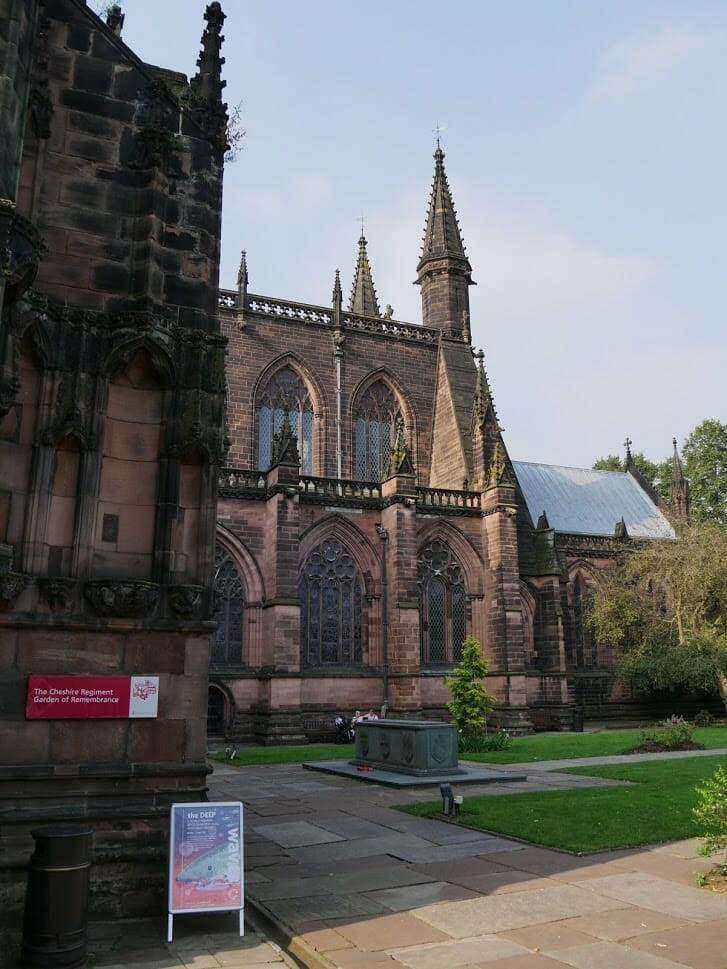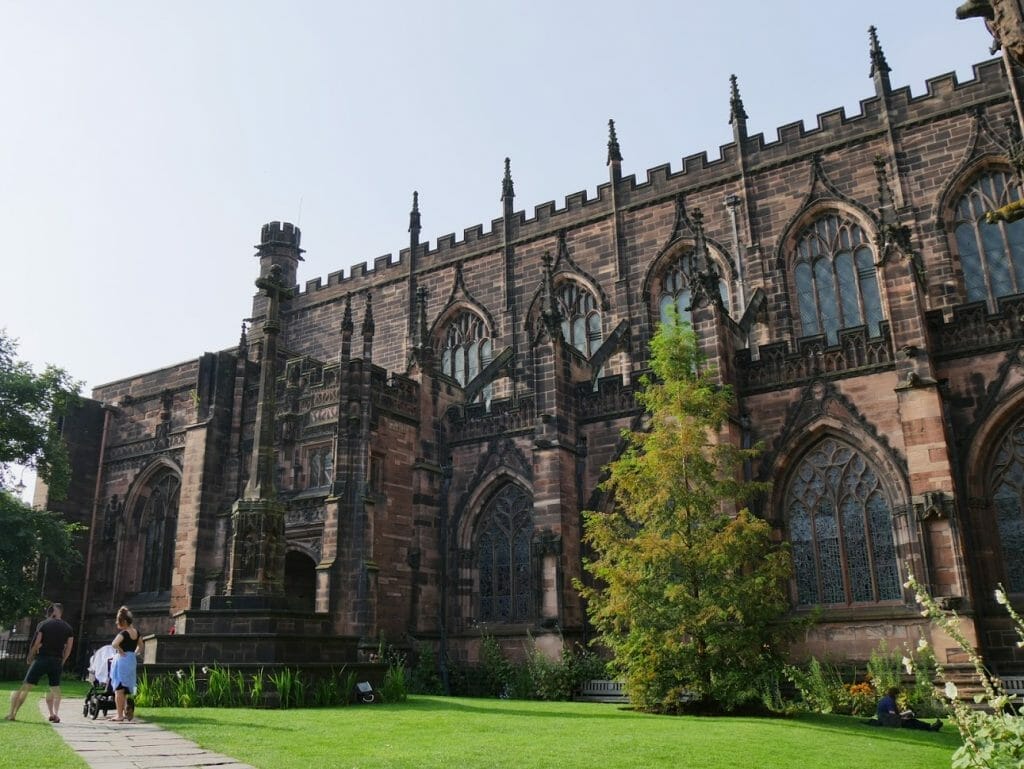 Holyhead is a major port in Wales and has daily boats docking from travels from Dublin and beyond.
Whether you're also arriving at Holyhead from abroad or just visiting, you should stop at the Holyhead Maritime Museum.
This lovely museum is housed in the oldest Lifeboat station in Wales and includes exhibits on the history of maritime culture in Holyhead and Anglesey.
You'll learn how the areas have developed from the earliest days of settlers to today's modern ferries, and there are both physical artifacts and models to help give you a sense of what it would have been like to be involved in maritime trade and business in these areas.
15. Explore Penrhyn Castle
While it's called a castle, Penrhyn is actually a fortified country house built in the form of a Norman Castle.
You'll find it and its gorgeous gardens in Bangor, Wales, and it's a very popular family day out.
As part of your visit to Penrhyn, you can also explore the railway museum, stunning gardens, and a substantial collection of art that includes works from around Europe.
From the castle, you can see Snowdonia and Puffin Island, which makes for some amazing photo opportunities.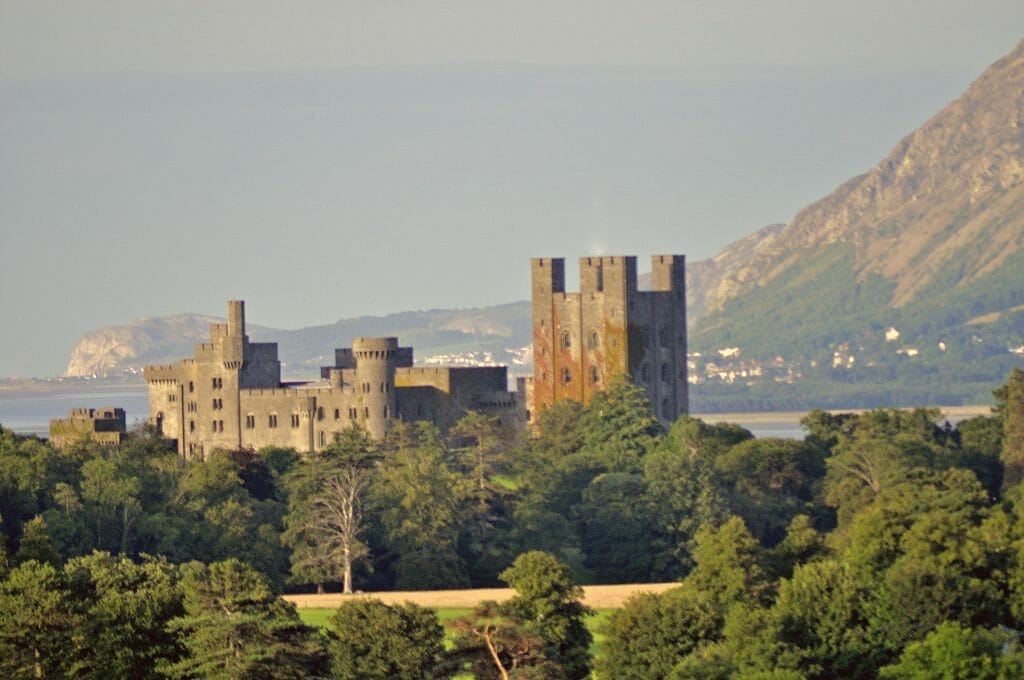 What to Do in North Wales for Free
If you live life on a budget like we do (except for when it comes to my Disney obsession), you're probably wondering, "but what the heck can I do in North Wales without splashing any cash at all?")
No worries, we've got you covered with these free things to do in North Wales.
The Welsh Slate industry is a huge part of its history, and there was nowhere more important to that industry than Dinorwig Quarry.
Today, the Slate Mine Museum in Llanberis tells the story of this quarry from the beginnings to the sad ending, where thousands of workers were out of a job overnight and had to find out other ways to move forward with their lives.
There are also talks and demonstrations on slate mining, which are a fascinating way to spend a full morning or afternoon out.
In addition, you can see some of the houses on the property dressed up how they would have been during certain periods of the quarry's history, which really brings home how many people in the area have family ties to the mining industry.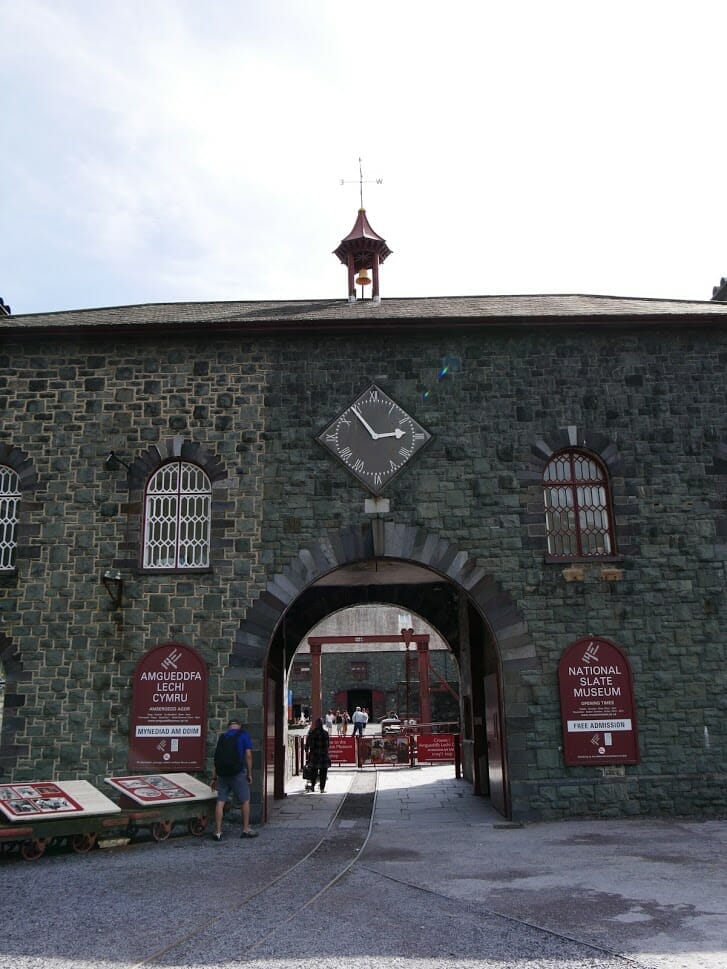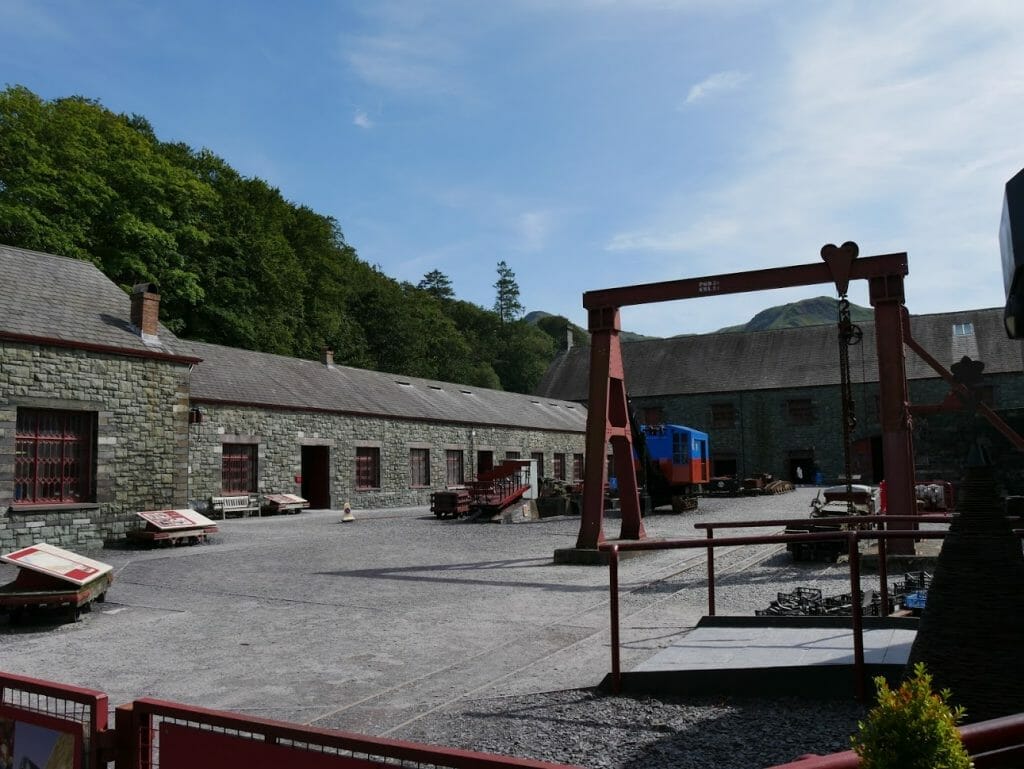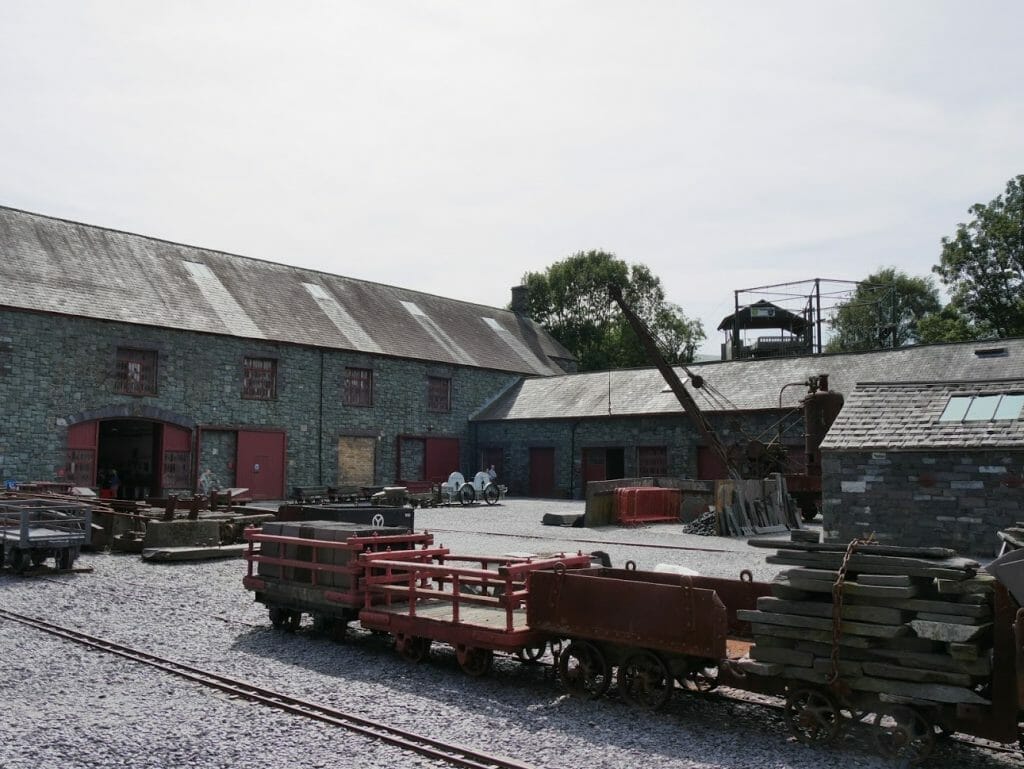 Today, Caergwrle Castle in Flintshire are mostly ruins, but there are still some important parts standing like the north-east towers, some small rooms and even an oven!
Because the ruins are now blending in with the landscape now, this is not a ticketed entrance but rather a publicly accessible hill with castle ruins that anyone can go to to enjoy the views of the surrounding countryside.
18. Enjoy the Scenery from Colwyn Bay
There are some places in North Wales, like Colwyn Bay, that are truly beautiful to just exist in.
You don't need to pay extra, you don't need to book an excursion, you don't need to buy tickets into anything.
Just head to Colwyn Bay, walk along the sea, and take in the magical views of the ocean and the countryside coming together to create another beautiful town in North Wales.
Sit on the beach, relax, and appreciate where you are!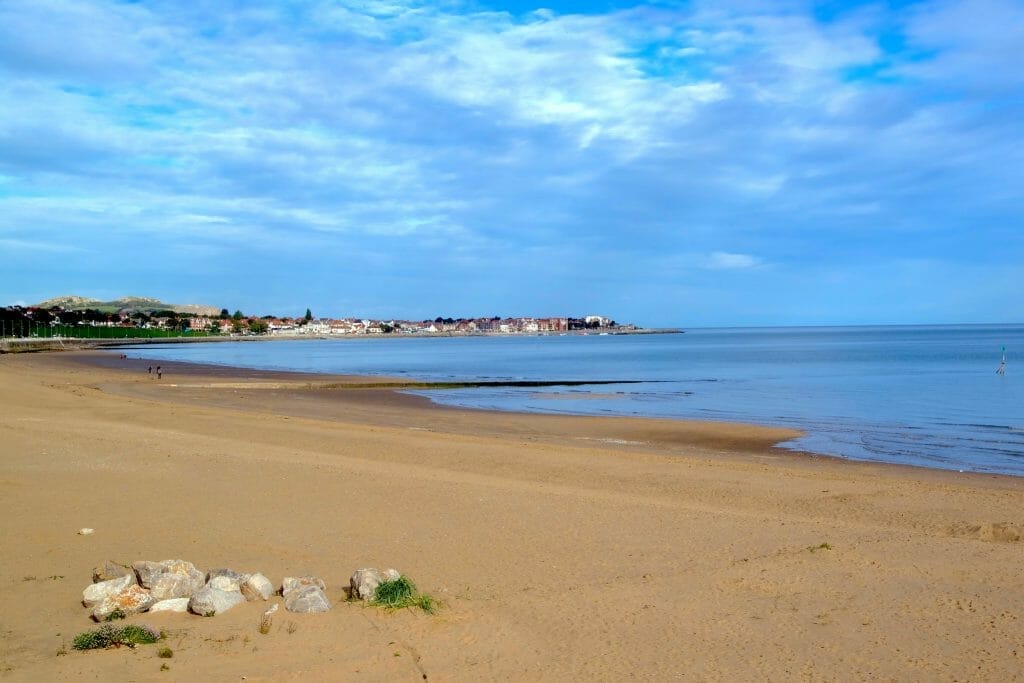 Charming Things to Do in North Wales
If there's one word I could use to describe North Wales, I would say it's "charming."
From adorable villages to cozy pubs to reading rooms in castles overlooking estuaries, there's always something to delight in and help you appreciate the beauty of Wales.
19. Get an Ice Cream by the River in Beddgelert
When you first step foot in Beddgelert, you'll like you've stepped right into a painting.
No, seriously – right in it.
Beddgelert is one of the most picturesque villages in all of Wales, and the river provides a beautiful backdrop for lots of selfies and walks with ice cream in hand.
Particularly in the summer months, nothing beats chowing down on a cone of Welsh ice cream while you take a leisurely stroll along the river and see what you can discover.
If you're feeling particularly free, take off your shoes and go for a wade!
For more tips, check out these things to do in Beddgelert.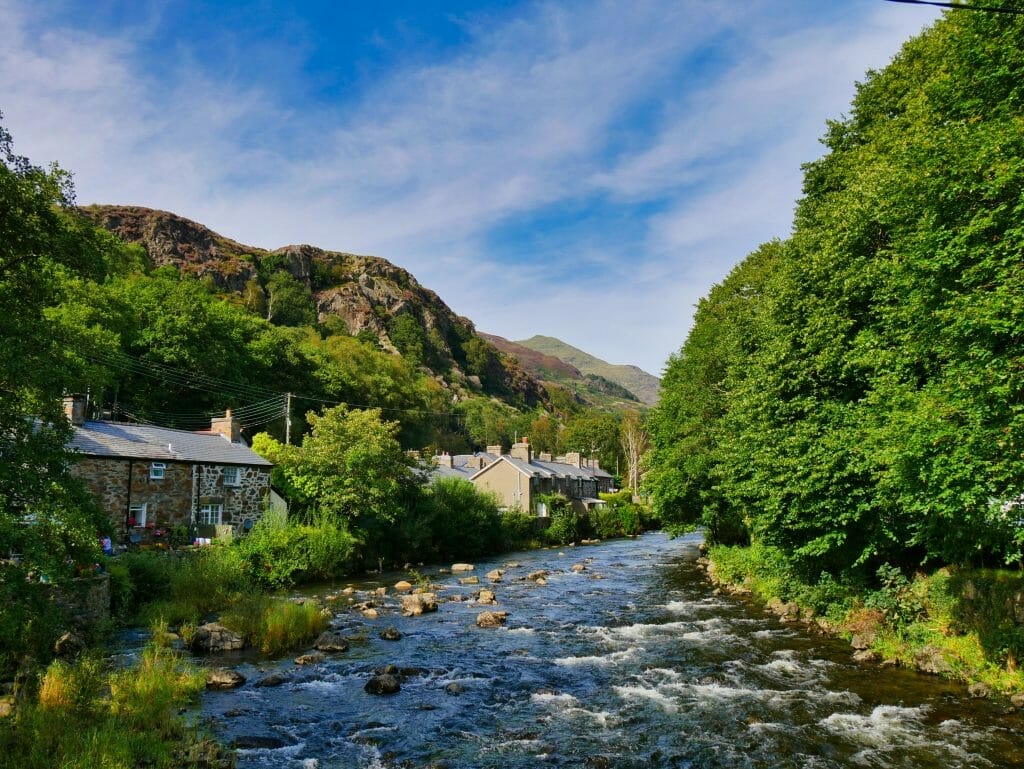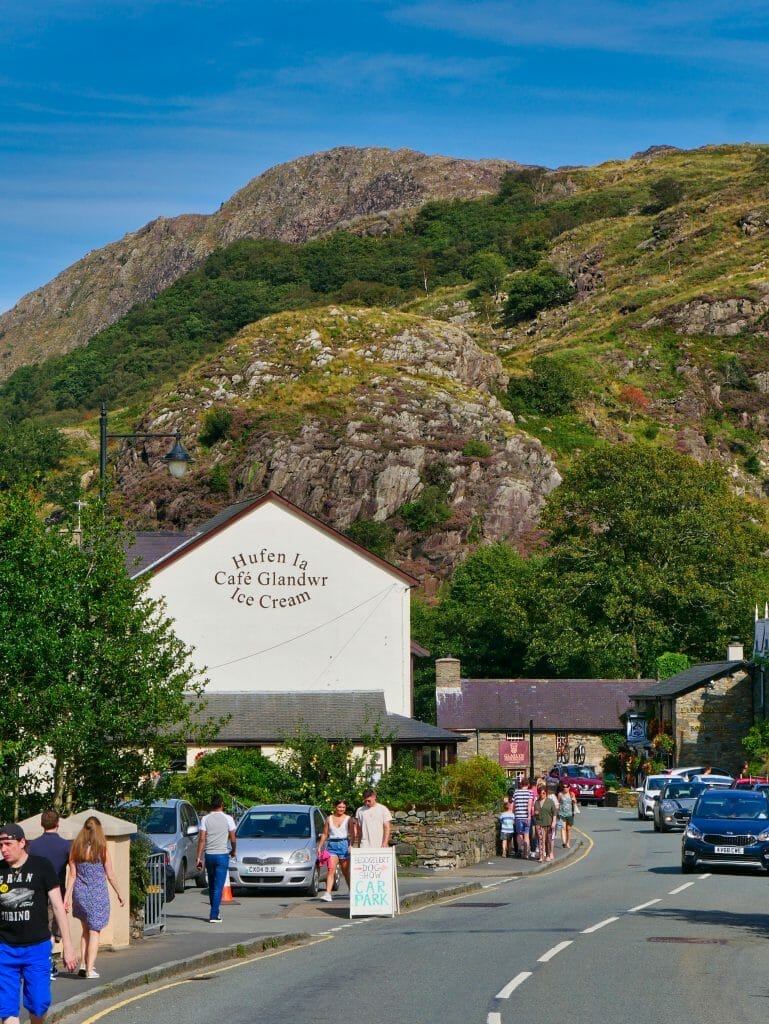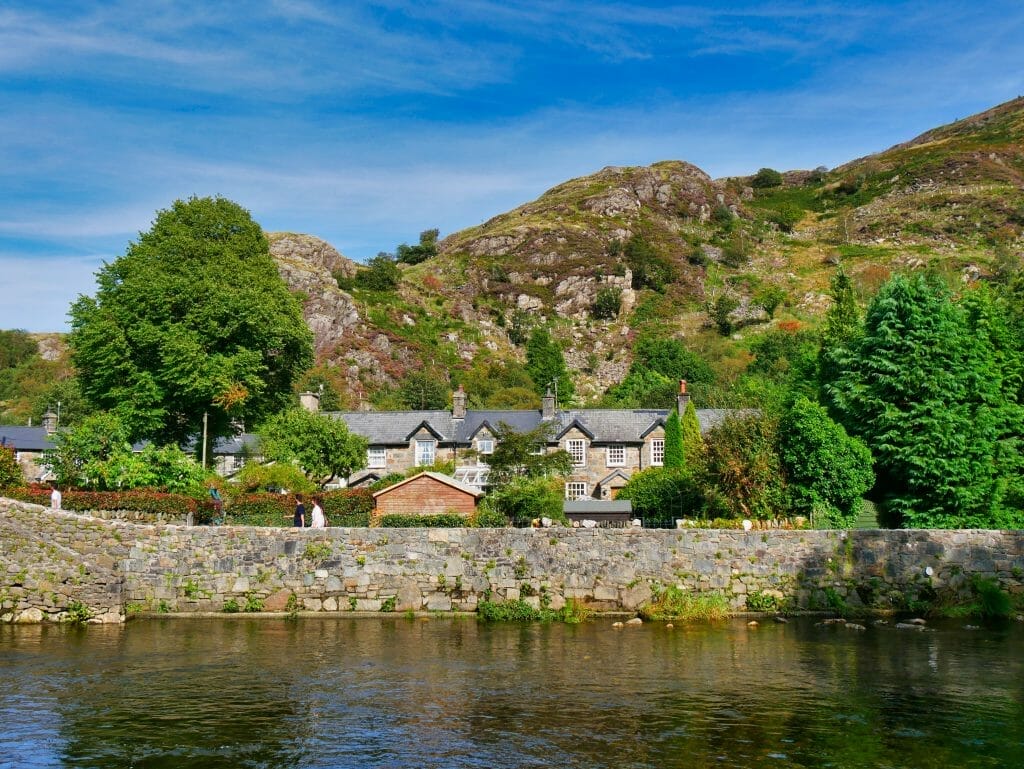 20. Take Beautiful Photos in Portmeirion
Portmeirion is truly a site to see until itself – it doesn't look anything like the rest of North Wales, and that's because it's not supposed to.
This Italian-style village was created as an homage to the Mediterranean, and while many think it resembles Portofino, Italy, the designer denied it (you can decide for yourself!).
The exterior is so colorful and quaint that it's been used for quite a bit of television filming and is a great backdrop for some lovely photos and a charming walk through the main square and down the alleys.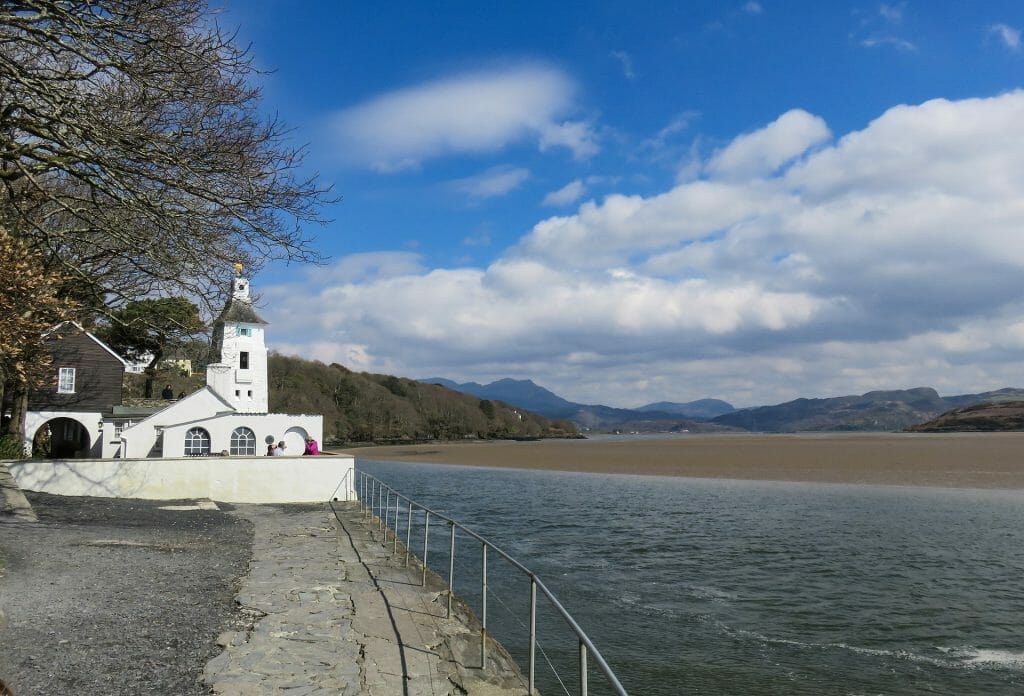 21. Have a Cozy Pub Lunch in Gorsedd
Sometimes, despite all of the castles, the adventures, the museums and attractions in North Wales, there's nothing more quintessentially Welsh than just stopping in the pub for a delicious warm pub lunch.
One of the best pubs in Wales is the Druid Inn in Gorsedd, where you can sit by the fire and read your book (no, seriously, they invite you to!) or order from the amazing menu of pub classics.
Get to know some friendly people, delight in homecooked food, and appreciate the charming atmosphere of a pub lunch.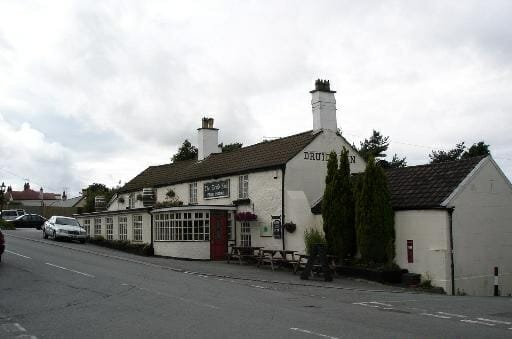 22. Stroll Through Betws-y-Coed
Betws-y-Coed, the gateway to Snowdonia, is a truly charming place in North Wales filled with gorgeous natural views, lots of green space, beautifully rustic hotels and plenty of places to eat and shop.
Take a walk along the Afon Llugway (the river that flows through the village) and breathe in that fresh air!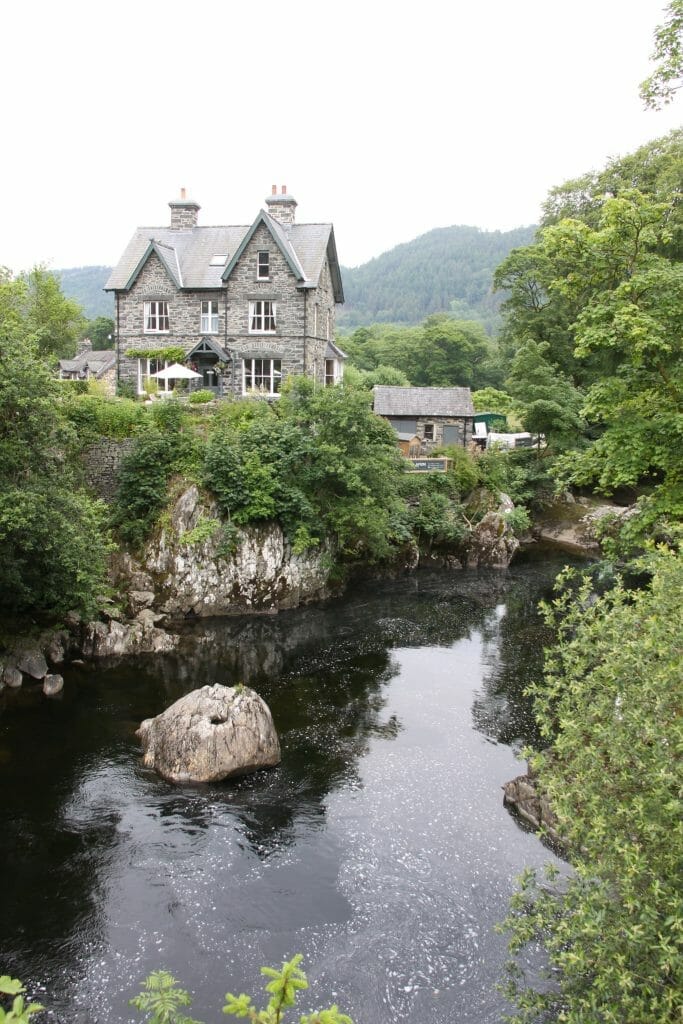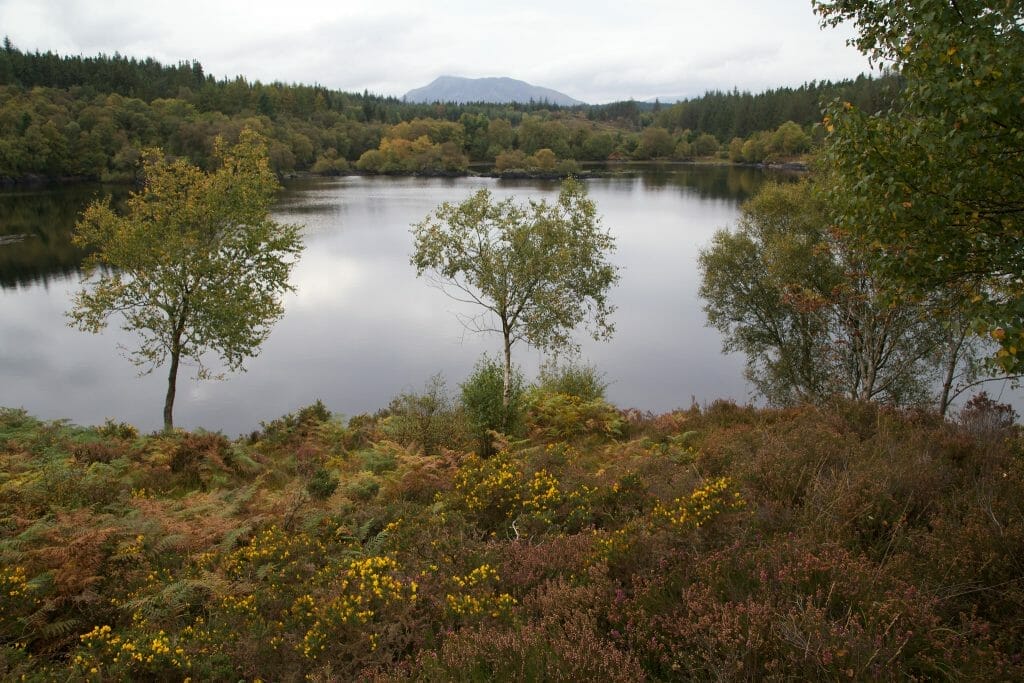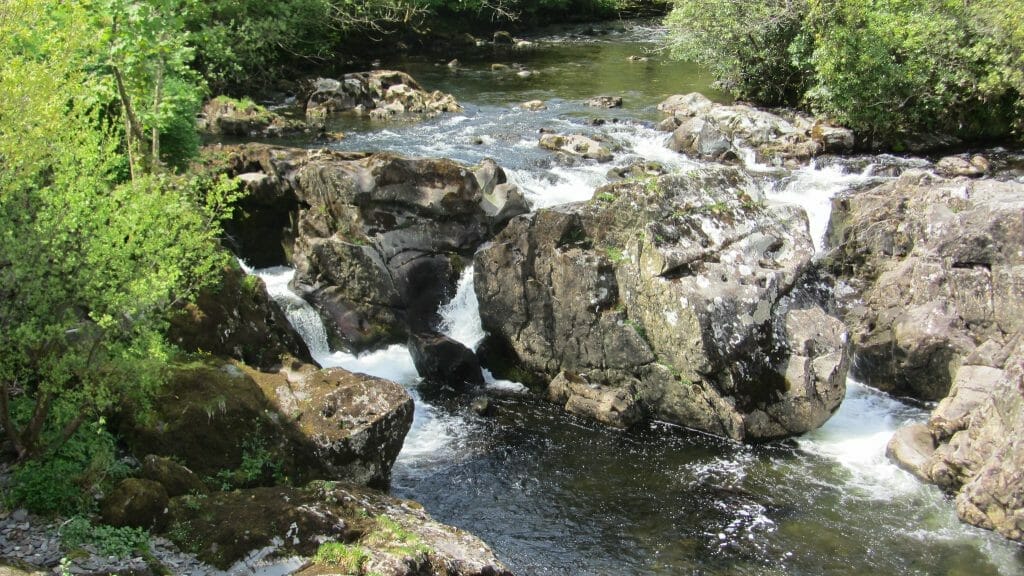 23. Walk to the End of Garth Pier in Bangor
As the second longest pier in Wales, there's a lot of ground to cover at Garth Pier in Bangor.
It's almost 500 meters long and is free to access, though asks for a small honesty box donation to help keep the pier in good shape.
One of the best things to do on the pier for nature lovers is to walk on it at low tide, when local birds enjoy the mud below so you can get an up close look at some local wildlife like redshanks and little egrets.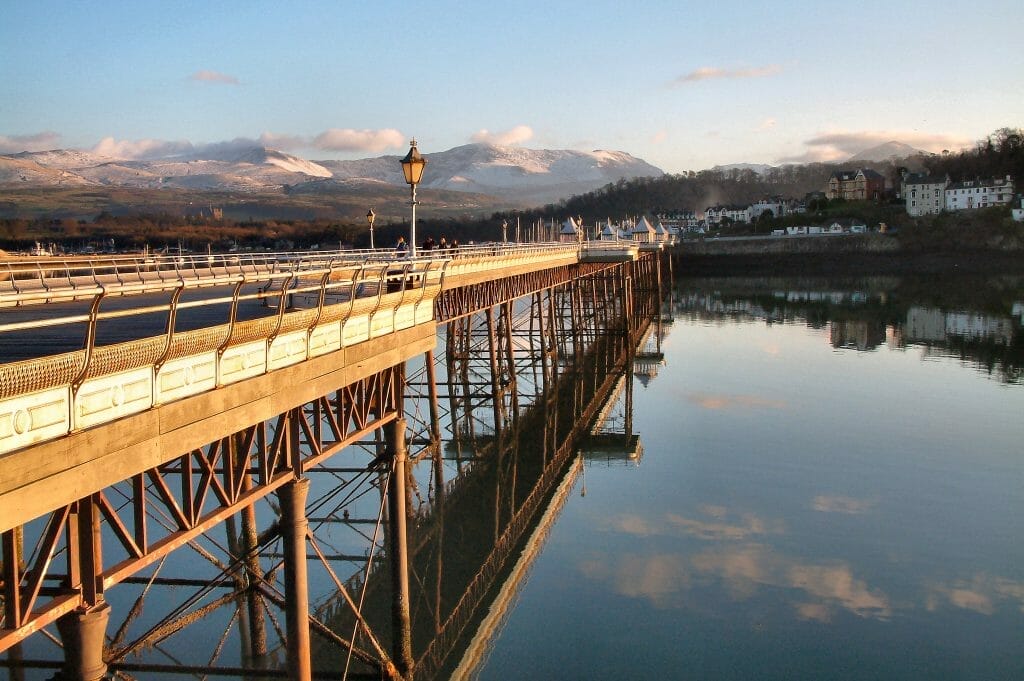 UK Travel Planning Guide: the FAQs
🏥 Should I buy UK travel insurance?
Absolutely yes. Basic coverage is not expensive, and as a visitor you are NOT covered under the NHS. Compare policies and prices with Travel Insurance Master here, a big name in the travel insurance business, and cross that off your list.
🔌 Do I need travel adapters for the UK?
Yes, you do, otherwise you won't be able to plug in your electronics/phone/lifelines. I recommend this one, which is all-in-one so you can use it in other countries.
🚗 What do I need to drive in the UK?
The first thing you need to check out if you're planning on renting a car in the UK is this guide to driving in the UK for visitors – the roads, signs, and driving experience will likely not be what you're used to and it's essential to prepare yourself to stay safe and aware.
🛌 What's the best way to book hotels in the UK?
For UK hotels, Booking is the best site as it offers free cancellation on many properties. If you want an apartment, I always recommend VRBO over AirBnb.
📳 Will my phone work in the UK?
Yes – if you set it up right. Check out my guide on making your foreign phone work in the UK to ensure that you get the type of service you need.
🚿 Can I drink the water in the UK?
Yes, UK water is great and perfectly safe. But drink out of taps in any kitchen or use water fountains. Double check before drinking out of the taps in hotel bathrooms, though, as they may be on a different system.