This post contains affiliate links for which I may make a small commission to help keep the site running. You will not be charged extra for these items had you not clicked the links. Thank you for your help to keep the site running!
One of the best pieces of news for those hoping to do London on a budget is that there are a ton of free things to do in London.
Truly, despite being an expensive city overall, London's free activities and attractions are some of the best in the world.
In this list, I've provided some of my favorite things to do in London for free so you (and your crying wallet) can get some ideas.
GET A

FREE

LONDON INTRO GUIDE and ACCESS TO MY FB GROUP
Start your planning with this "Intro to London" guide and access to my London planning Facebook group!
The Absolute Must-Knows (from a Londoner)
Free Museums in London
London has plenty of free museums to see, all of which are world class.
In fact, most museums in London are free, providing centuries of artifacts and hours of London entertainment.
1. British Museum
Home to Cleopatra and the Rosetta Stone, the British Museum is a massive collection of artifacts and clothing and exhibits that tell the story of the British Empire and Britain itself.
The building is absolutely gorgeous with an awesome lobby that is known for its glass ceiling that lets the sun stream in (or blanketed by grey clouds depending on the day).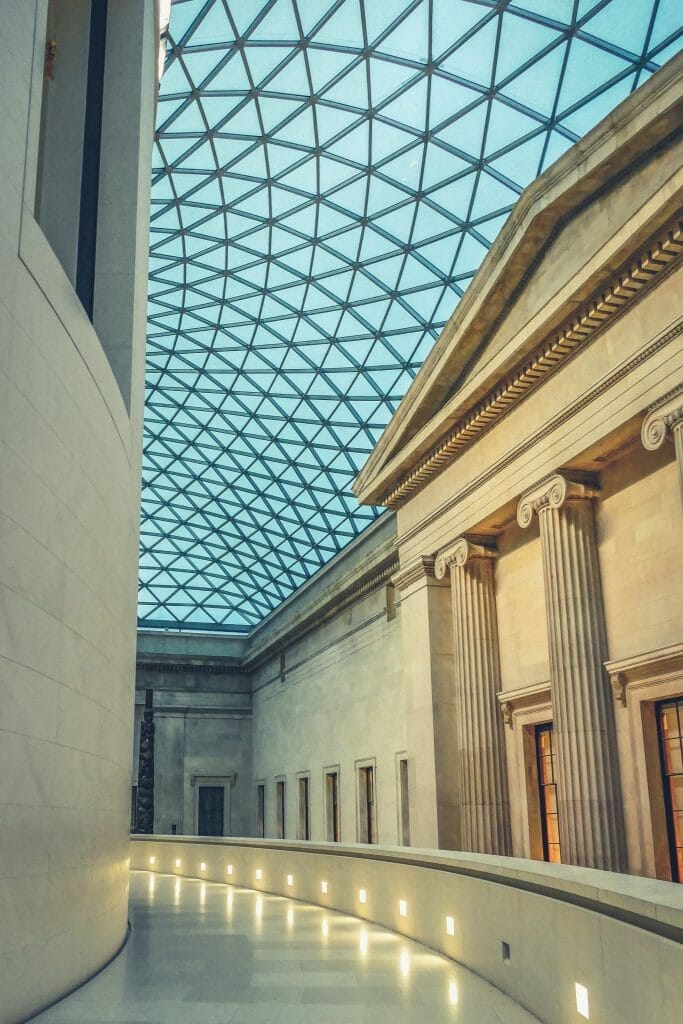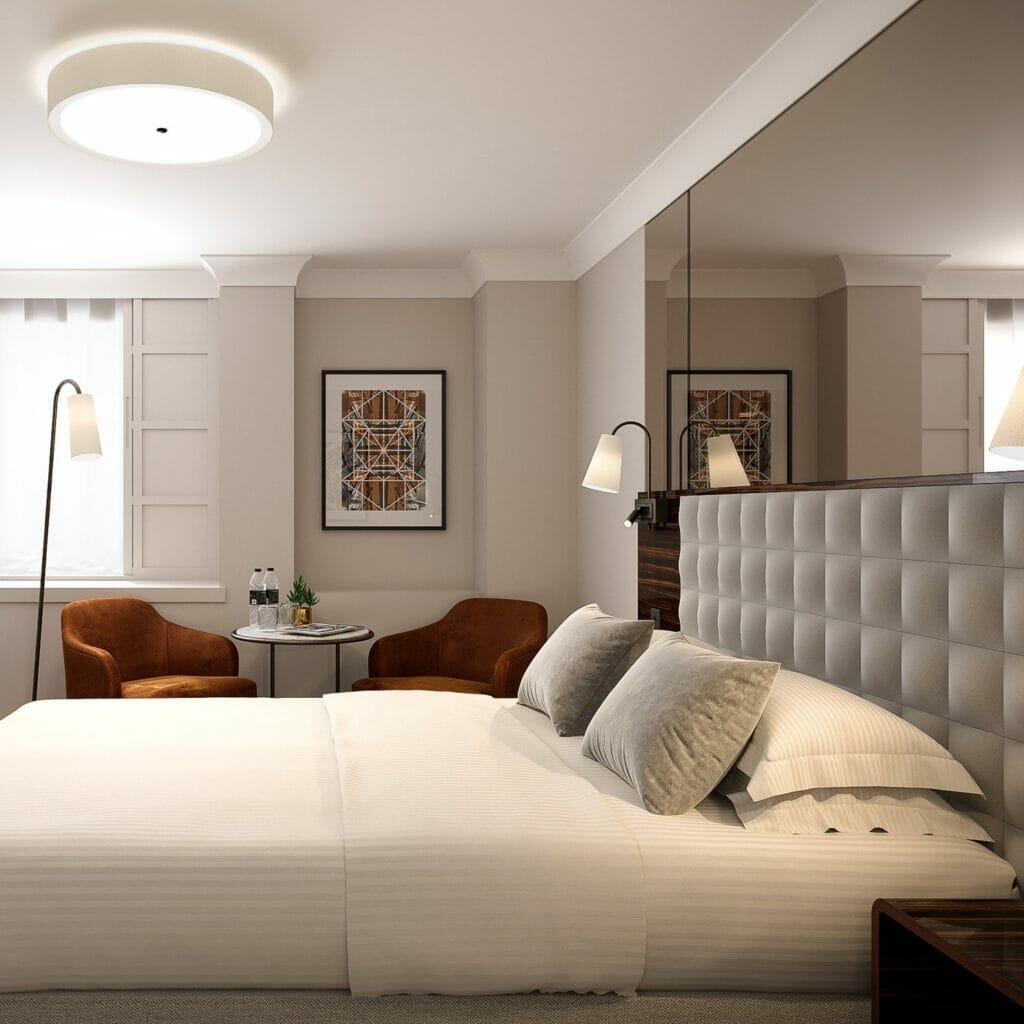 2. Science Museum: cool free things to do in London
Nestled in the beautiful area of Kensington, the Science Museum is one of my top picks for museums in London overall, but particularly for those with kids and teens.
The exhibits are so engaging and interactive, with a special downstairs area for small kids that's just for them to explore the world around them, and you can't beat the excitement of going up the escalator through the center of the Earth!
You could spend hours exploring all of the rooms that the Science Museum has to offer, which makes it a great value and great way to see London for free.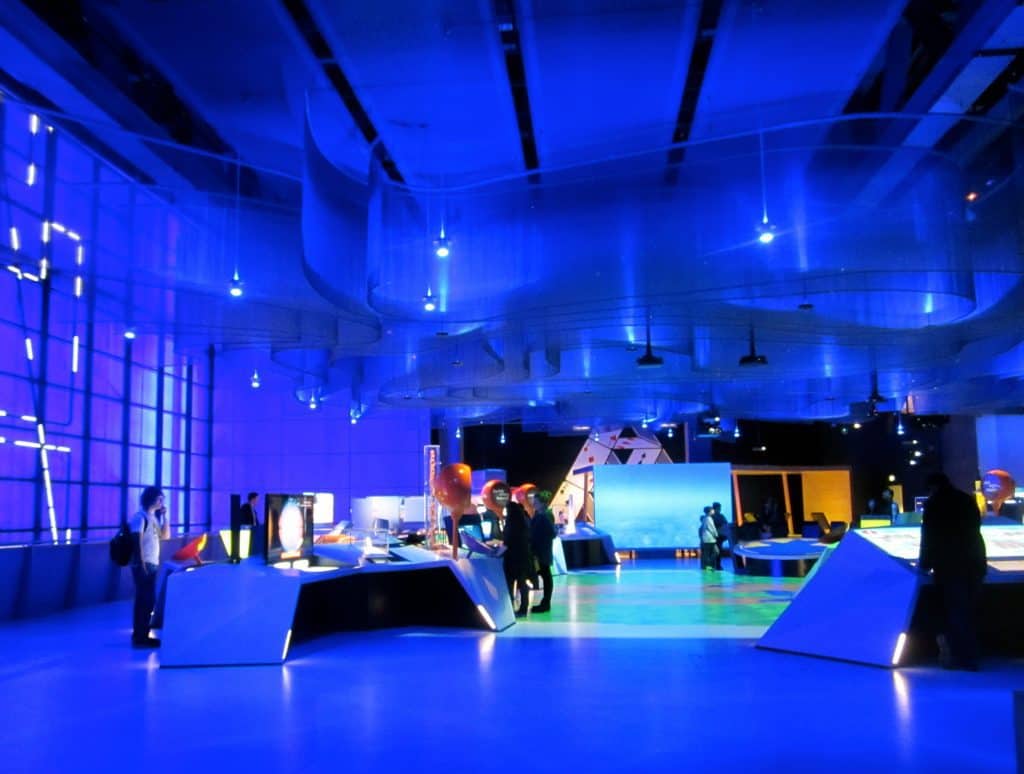 IMPORTANT: are you coming to the UK from abroad?
In case you're reading this from outside the UK and will be a foreign visitor here, you need to know these 2 things to stay safe and save money.
Travel insurance – you need it when going overseas! I use

this site

to get the best quotes and purchase my packages from. Do not skip this – having medical coverage abroad as well as other coverage in case of missed flights, lost luggage, etc is essential. As I said, I have never gone wrong using

this site

.
3. Natural History Museum
Right next to the Science Museum in Kensington is the Natural History Museum, home to plenty of dinosaur bones and exhibits on natural disasters, geology, animals, and more.
The architecture of the Natural History Museum is fantastic, providing for beautiful photos of both the interior and exterior.
Especially at night, it lights up in a way that makes it feel mysterious in all the right ways.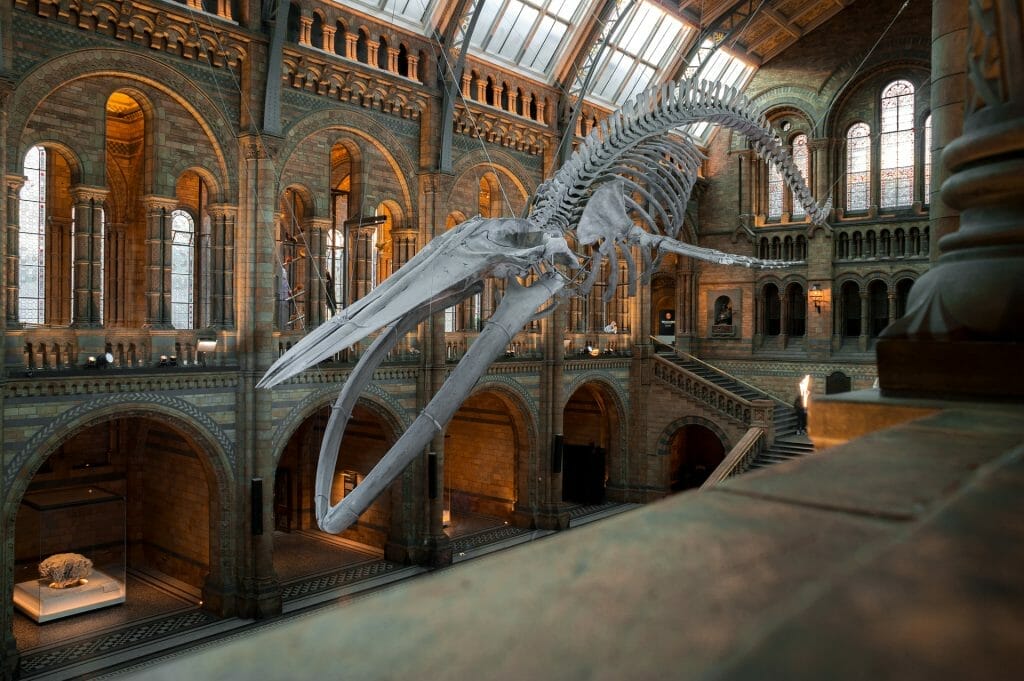 4. Victoria and Albert Museum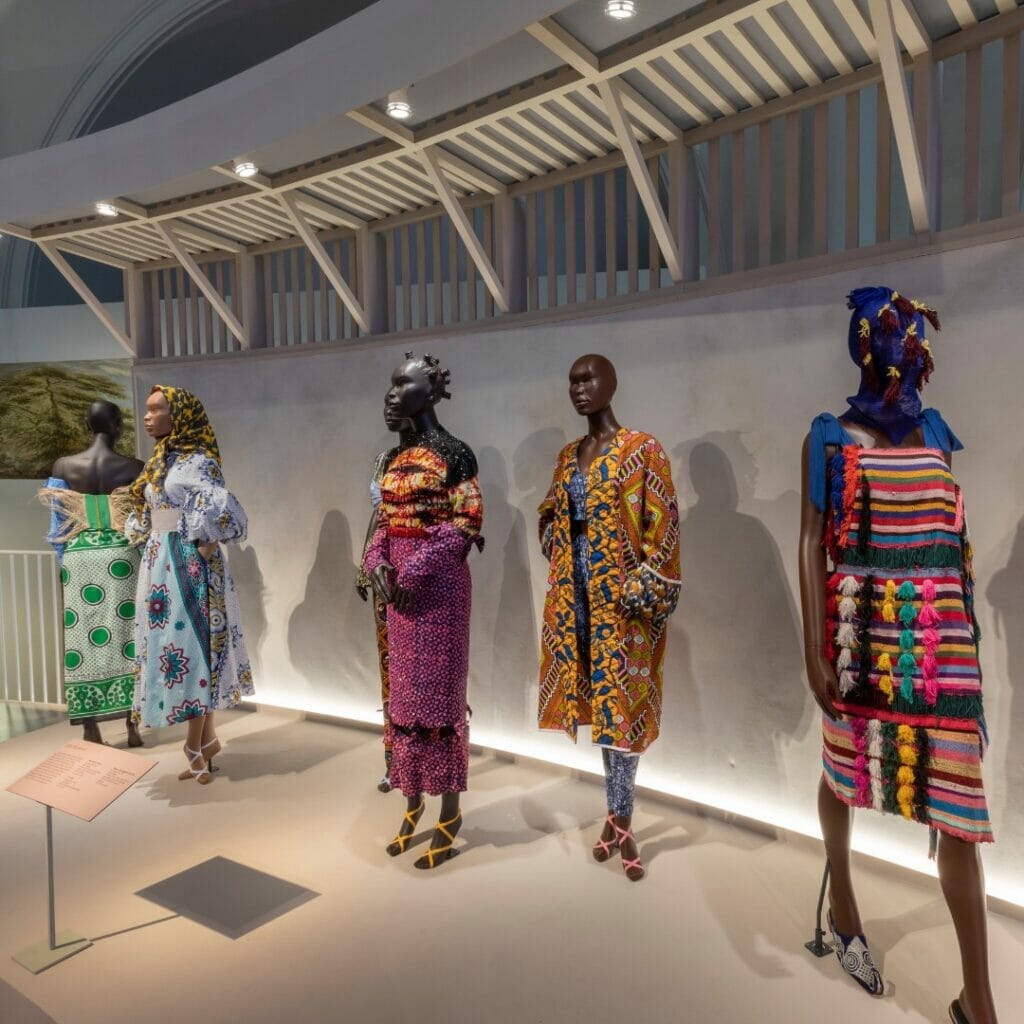 What would you get if you took the collection of the British Monarchy throughout the years and put it in a museum?
The Victoria and Albert Museum, more commonly known as the V & A!
Here, you can discover designs and antiques and exhibits from all over the world, ranging from Japanese kimonos to plates from Europe to post-war sculptures.
If you're into art and design, this is a must-do.
There's also a lovely pond and grassy area within the museum that is great for relaxing when the sun is shining.
Note: the Museum of London is temporarily closed as they relocate, but it still deserves a place on this list – just check that it's open when you visit
You've come all the way to London and it would be a shame to miss learning more about it!
The Museum of London is a fantastic, engaging museum that takes you back to London's founding and brings you through the ages to see how this city has transformed and grown.
A great one for kids as well due to the interesting exhibits and immersive experience.
Free Things to Do with Kids in London
When traveling in London with kids, finding free things to do in London is essential to keep the cost down and have a flexible schedule in case you need to change your activities to avoid a meltdown (theirs or yours, really).
Here are some of my top suggestions of free things to do in London with kids.
The Diana Memorial Playground at Hyde Park is hands down one of the best playgrounds for kids in all of London.
I never got to enjoy it as a child, but have done lots of babysitting around the area and always take them there for the ultimate good time (for them and me).
There's a giant pirate ship they can play in, as well as other climbing apparatuses, sand, and soft surfaces so they can run around and expend all of their energy.
The rest of Hyde Park is beautiful and free as well, so you can take a stroll through Hyde Park before hitting up the playground or pack a picnic to enjoy in the park afterwards.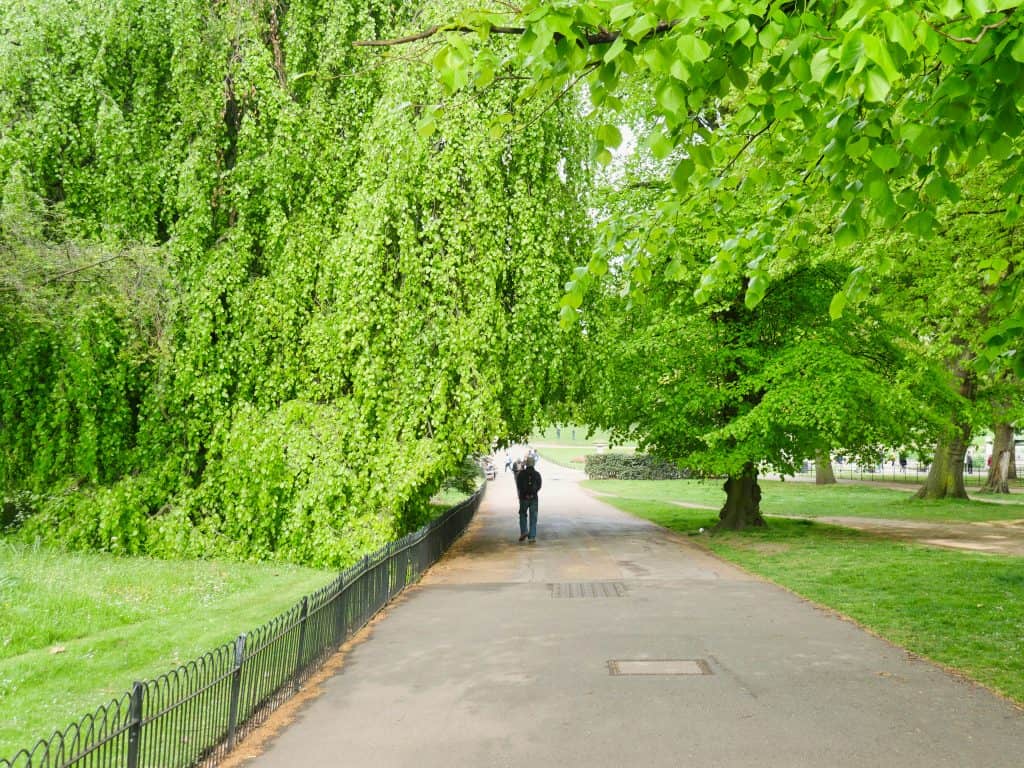 7. Walk along the Southbank: free sightseeing in London
Head to the Southbank, the south of the River Thames in central London, where there always seems to be something to see.
You'll get beautiful views of Big Ben and the Houses of Parliament, as well as the London Eye, and there are lots of restaurants and market stalls along the river.
At Christmas in London, the place turns into a winter wonderland and you can soak up the festive atmosphere, and at other times of the year there are street performers and people skateboarding in the skatepark and general hustle and bustle that will keep everyone occupied.
8. Eat a packed lunch in Trafalgar Square
Trafalgar Square is an awesome place to take your lunch stop while in London, as you can bring a packed lunch and sit near the fountains and soak in the atmosphere and enjoy one of the free London things to do.
It's fairly contained, so the kids can wander around a bit while you keep an eye on them and take a seat for a minute.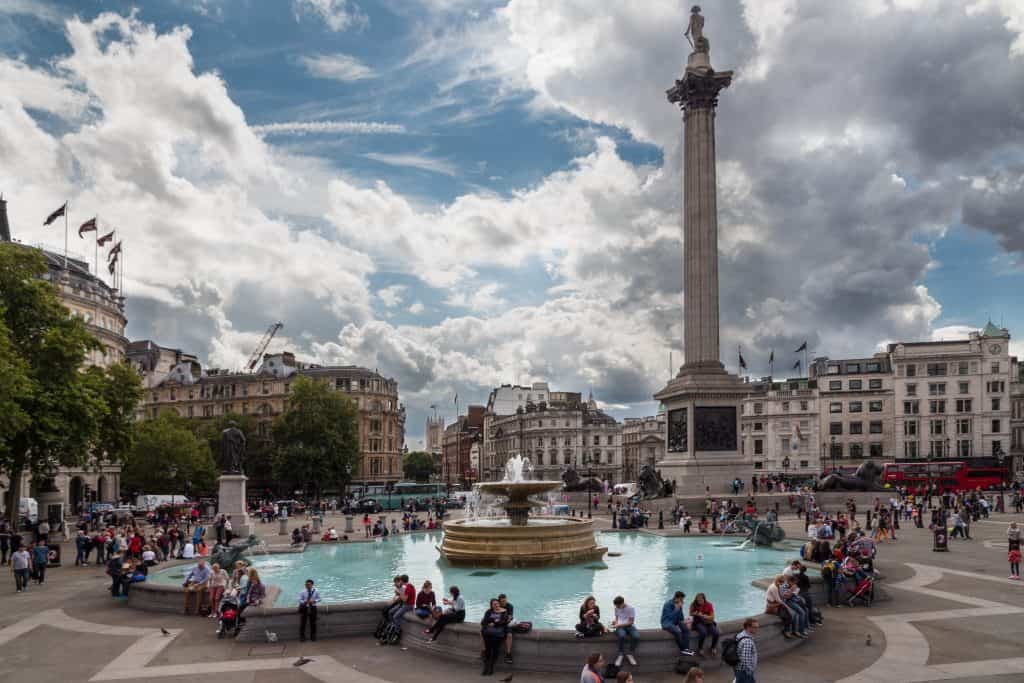 9. Hop on a regular London bus for some sightseeing
While it does cost a few pounds, this is free if you have a Travelcard or have already purchased your transportation in London, and I've included it because it's so cheap that it's worth it if you're trying to save money but still entertain the kids, particularly older ones.
While there are the dedicated sightseeing buses, you can take a regular London bus for just £1.50 (and it actually is free for children under 11) and hop on one of the routes that take you past major London sights like the Number 11 from Victoria Station to St. Paul's Cathedral which takes you past Westminster Abbey, Big Ben, Trafalgar Square, 10 Downing Street, St. Paul's Cathedral and more.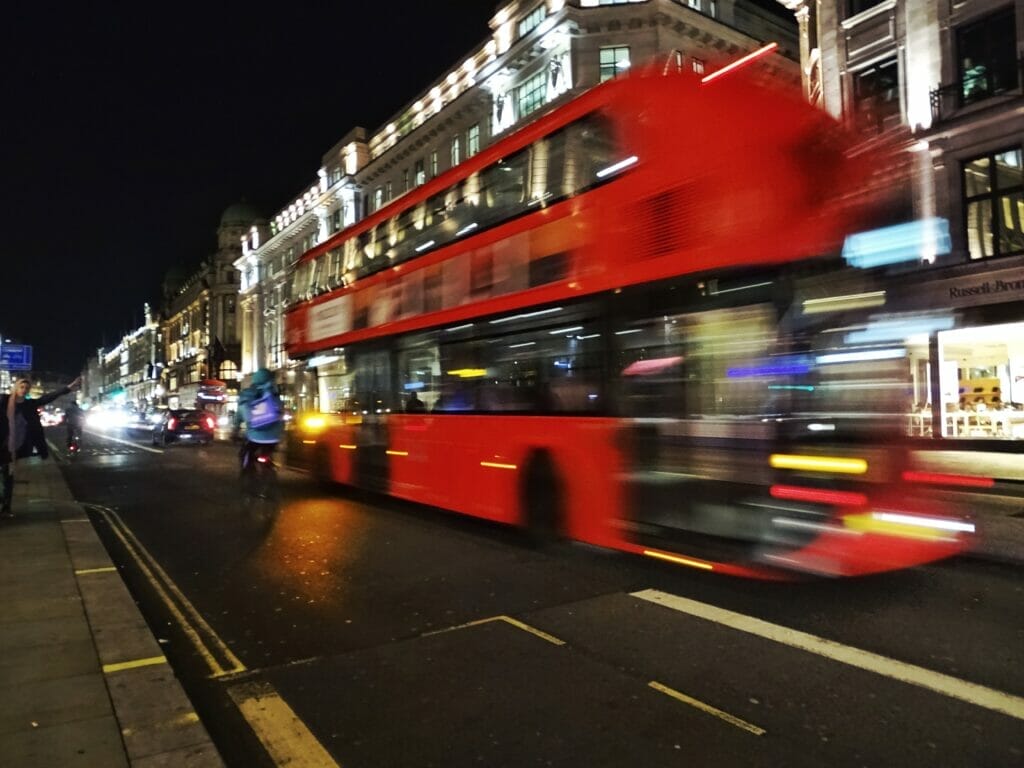 Free Iconic Things to Do in London
Some of London's most popular attractions charge a fee to go inside, but there is still plenty to do for free that helps you soak in some of London's iconic sites.
10. Stroll through Covent Garden
I absolutely adore the hustle and bustle of Covent Garden, and it's one of the best things to do in London for couples.
With regular street performers, the smells of delicious food wafting through the air, and a nice atmosphere to just sit and take it all in, you can appreciate London as you stroll through Covent Garden before your West End show or as a way to take a break after experiencing the attractions of nearby Westminster.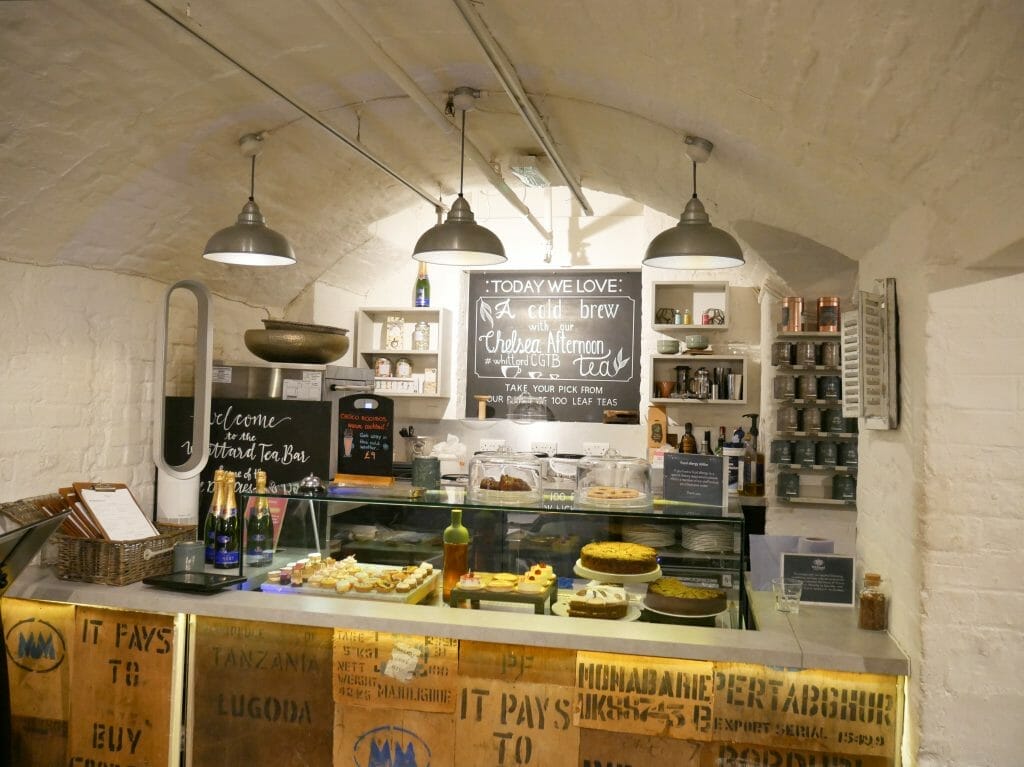 11. Visit the National Gallery
Standing high above Trafalgar Square, the National Gallery is London's premier art museum and, guess what – it's completely free!
This is a must-do for art lovers and anyone wanting to experience original works by famous artists like Van Gogh.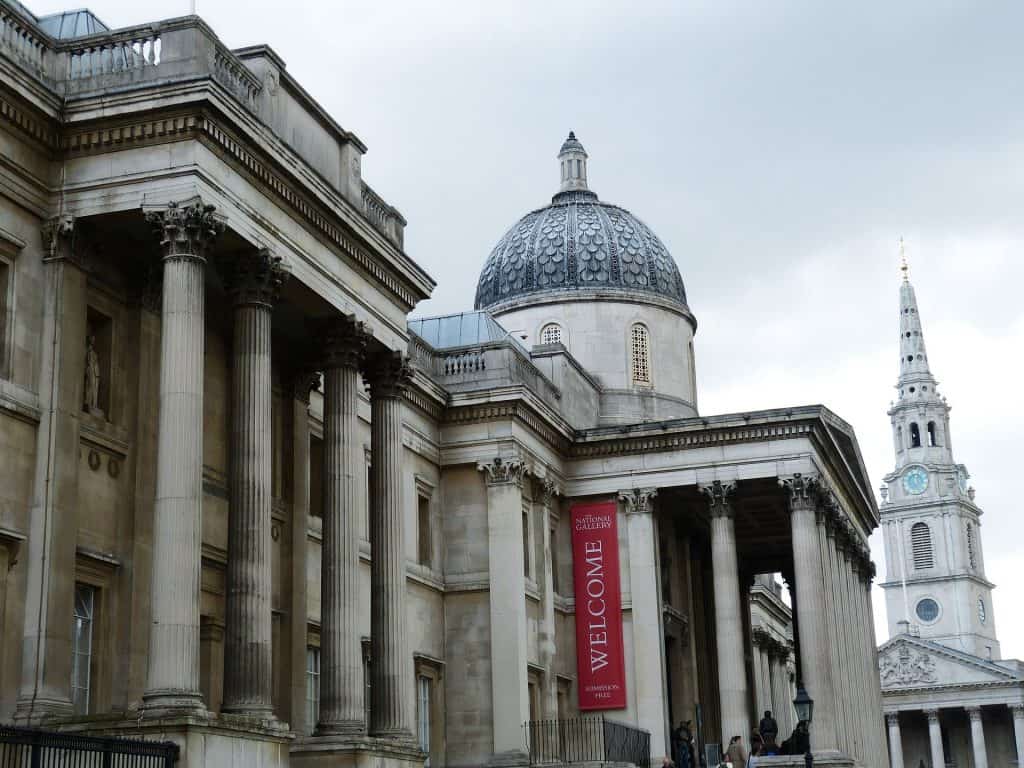 12. Watch the Changing of the Guards: free entertainment in London
You don't need a ticket or any sort of entry fee to line up to see the Changing of the Guards that takes place in front of Buckingham Palace almost every day.
To see when and where it will take place during your stay, make sure to check the official schedule and get there about an hour in advance if you want prime viewing.
This is one of the most iconic things to do in London!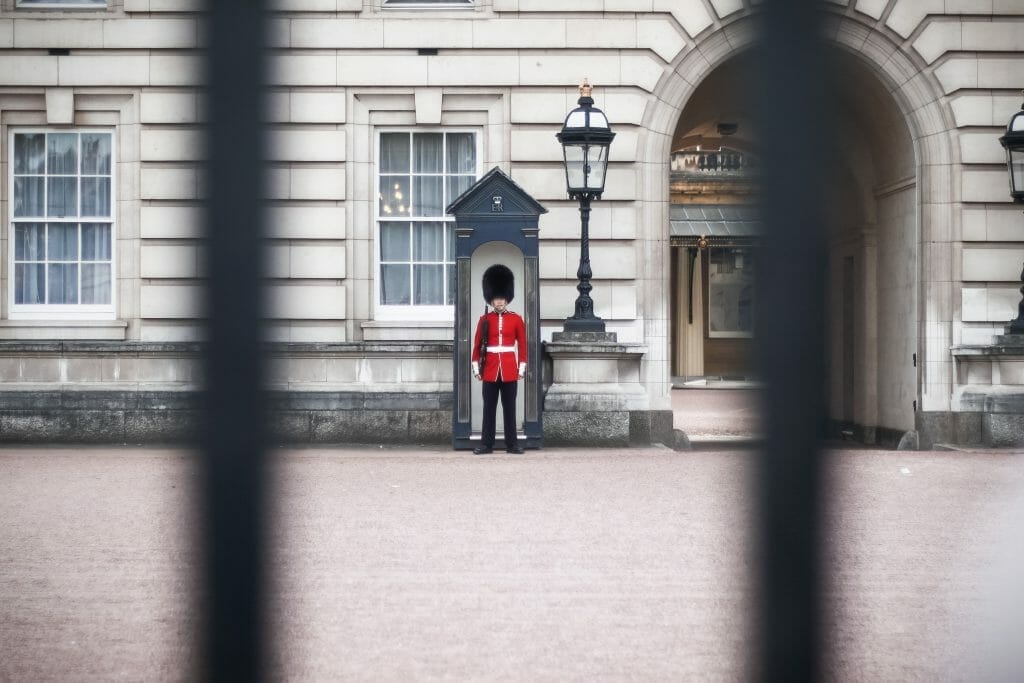 13. Walk the Mall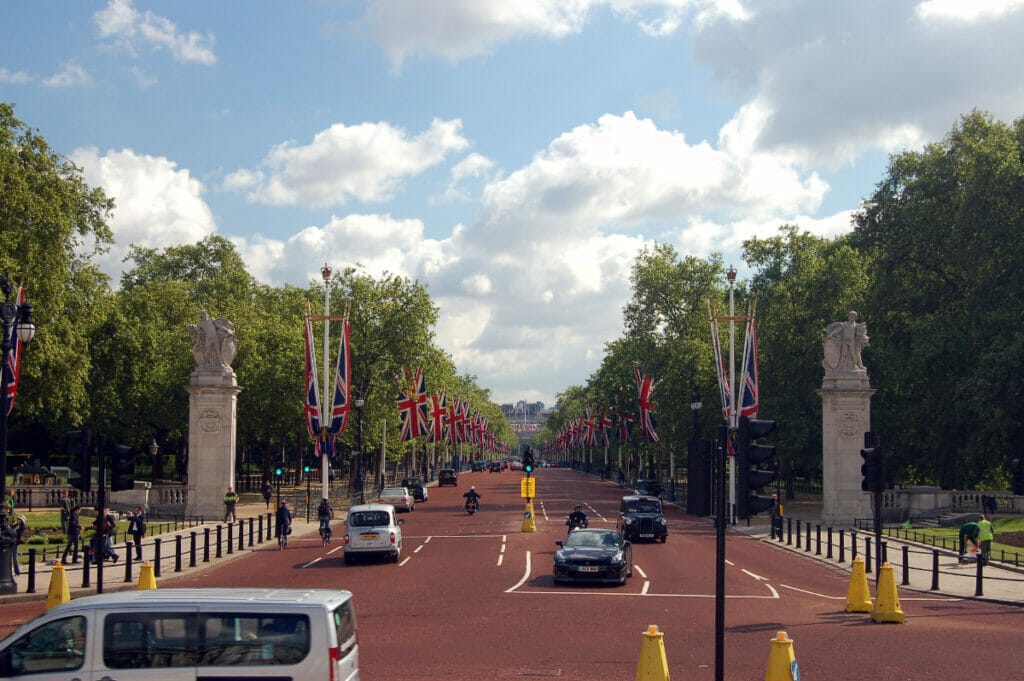 Wondering what to do in Central London for free?
The "Mall" in London has nothing to do with shopping, but is actually the road between Buckingham Palace and Trafalgar Square.
This is postcard-worthy London at its peak, and a great way to check things off your London bucketlist.
Afterwards, head to St. James Park which is adjacent to the Mall to watch the birds play in the lake and get fantastic pictures of both the palace and the London Eye.
14. Listen to Big Ben Chime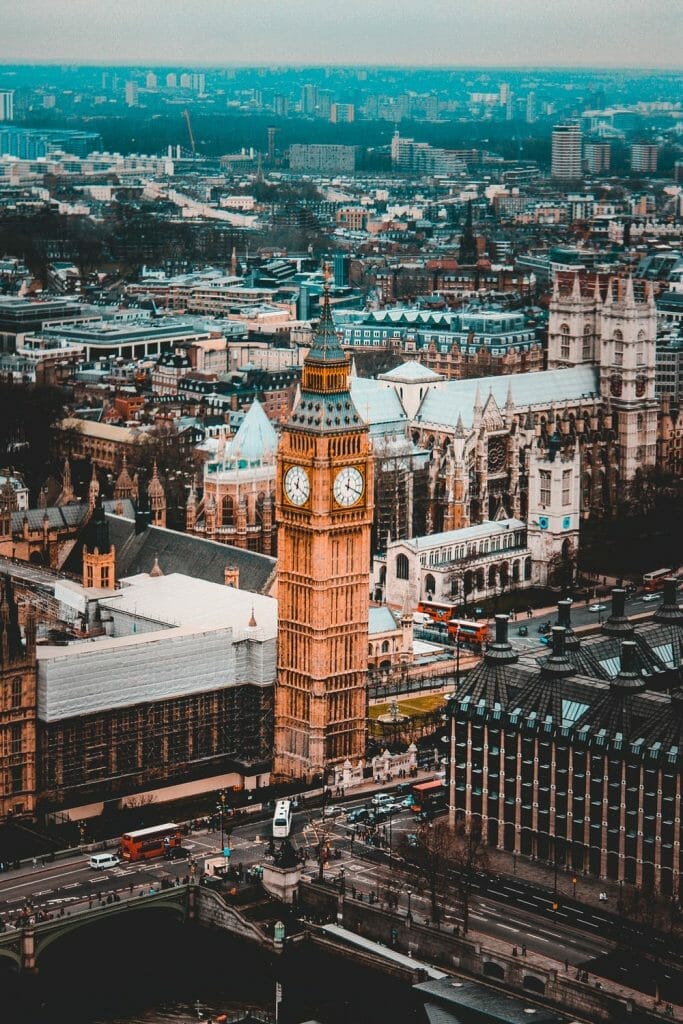 Big Ben is one of London's most iconic sites, and it's of course free to look at and appreciate.
I would recommend actually going later at night or first thing in the morning when the hoards of tourists aren't out, standing underneath it and hearing it chime.
It's a really special experience to know that you are one of just a few people in the world at that moment that are standing near Big Ben!
Free things to do in London for Couples
In terms of free things to do, here are some great options whether you're looking for a way to spend a couples getaway or a free London date idea.
15. Book Viewing at the Sky Garden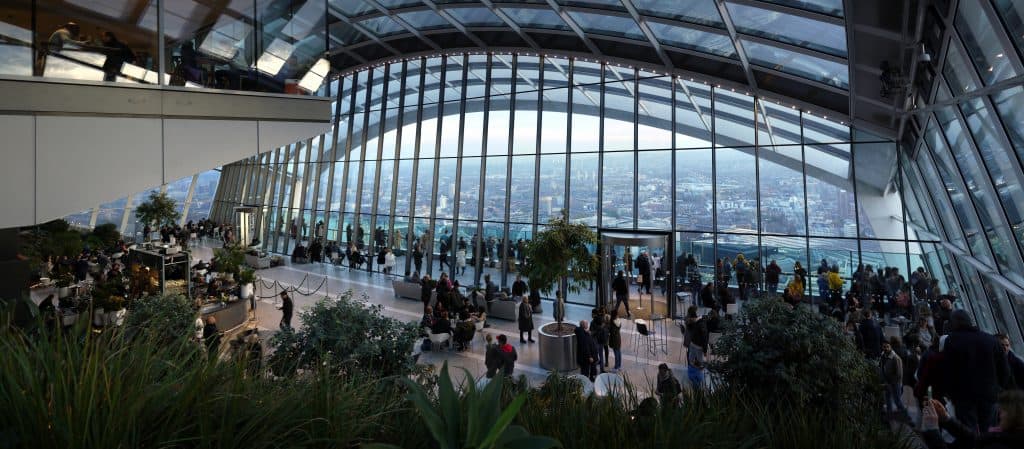 If you want a completely free view of London without paying a ton of money to go up in the Shard or the London Eye, book a spot at the Sky Garden, one of the most unique things to do in London.
This awesome lounge and viewing platform is free to visitors, though you need to book in advance to ensure you get a spot.
16. Walk along Regents Canal
Regent's Canal is a lovely canal near Camden that you can kayak down, but it's also got a walking path and is a nice area to walk hand in hand and enjoy London life.
17. Wander the gardens in Regent's Park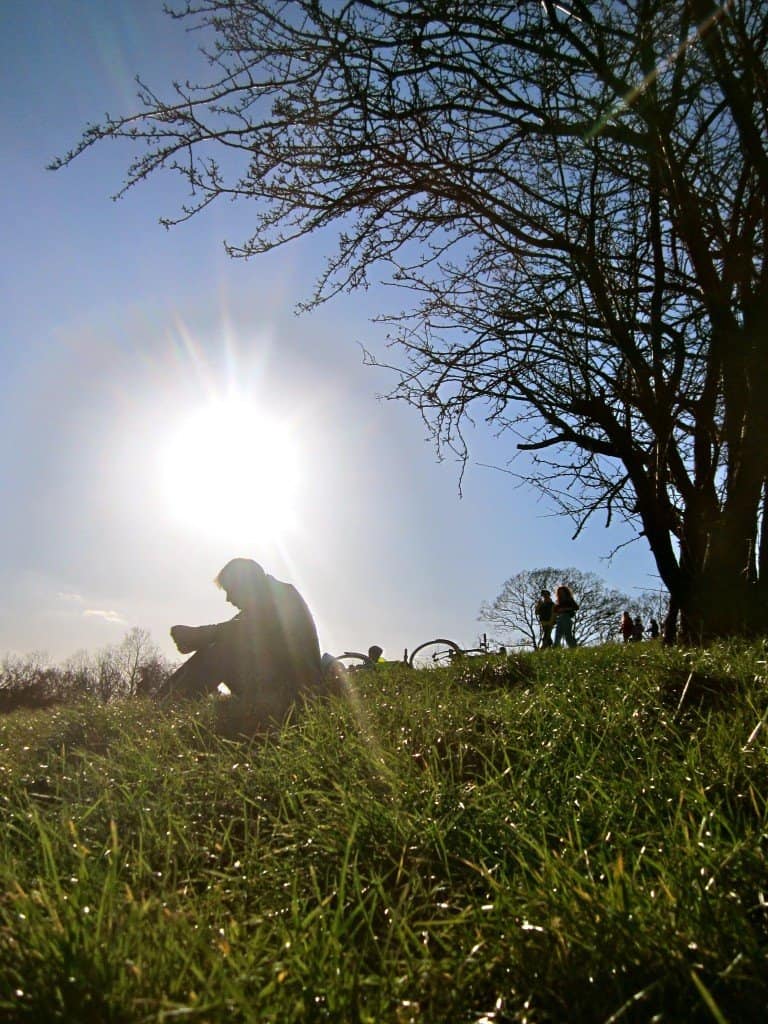 One of the most romantic parks in London is Regent's Park with its manicured gardens and gorgeous architecture.
Take a picnic here after walking around the gardens or plan to watch the sunset as you sit on a bench and take it all in.
18. Go window shopping in Harrods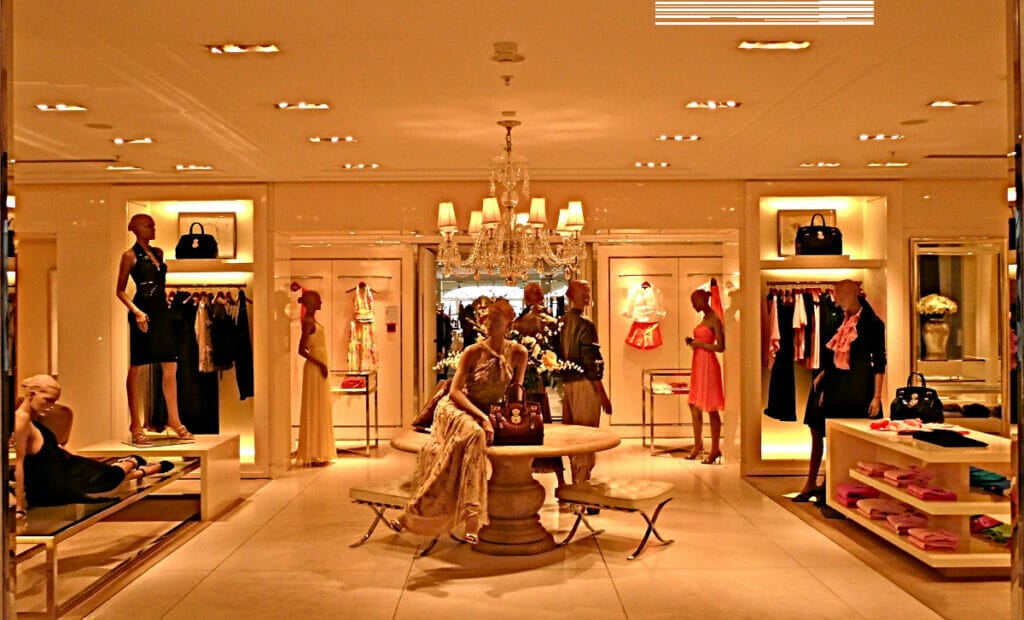 Harrods is probably one of the most expensive places in London to shop, but not if you don't buy anything!
Window shoppers are very common in Harrods, and you can experience this incredible department store without purchasing anything.
Take your loved one and do some browsing and pointing out what you would buy if you won the lottery!
Of course, it's not all worth millions – they have a food hall and toy shop and various other areas that have more decently priced items (not cheap, but still).
Get ideas for each other's next birthday or give hints on what you want for Christmas!
Free events in London
You can almost always find free events in London, ranging from a talk on outer space to an open air concert to seasonal festivities.
Here are some of my favorite free events in London and when and where to find them.
19. Hyde Park's Winter Wonderland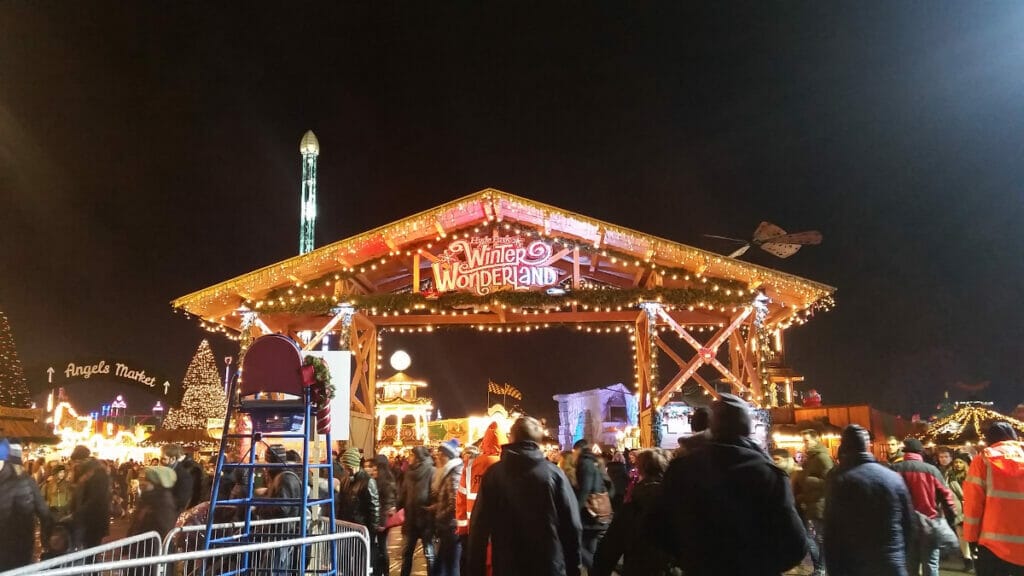 Every November and December, Hyde Park turns into a Winter Wonderland filled with Christmas markets, games, food stalls, and a cheerful atmosphere.
It's free to get into, and while you would have to pay to obviously shop or eat or take part in the ice skating, it's equally as nice to get to walk around and experience Hyde Park in a way you can't any other time of year.
If you're in London for any length of time and want to get to experience a lecture at one of the city's best universities, UCL (University College London), you can take advantage of their "Lunch Hour Lectures" which cover a wide variety of topics for an hour during the lunch period.
They mostly run during the university term time, but you can check out the upcoming ones here and see if any interest you.
21. Trafalgar Square at Easter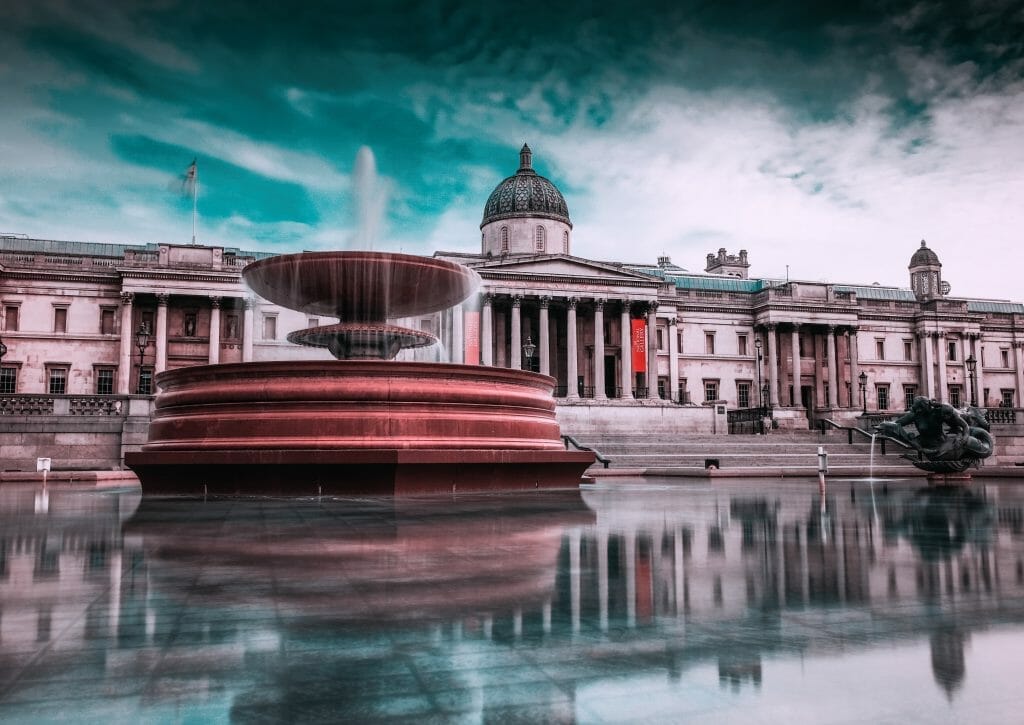 On Good Friday, if you're in London, you can watch a massive live-action recreation of the Jesus story in Trafalgar Square, put on by a cast of over 100.
There are two performances, and multiple big screens where you can watch if you don't get a spot with a good view.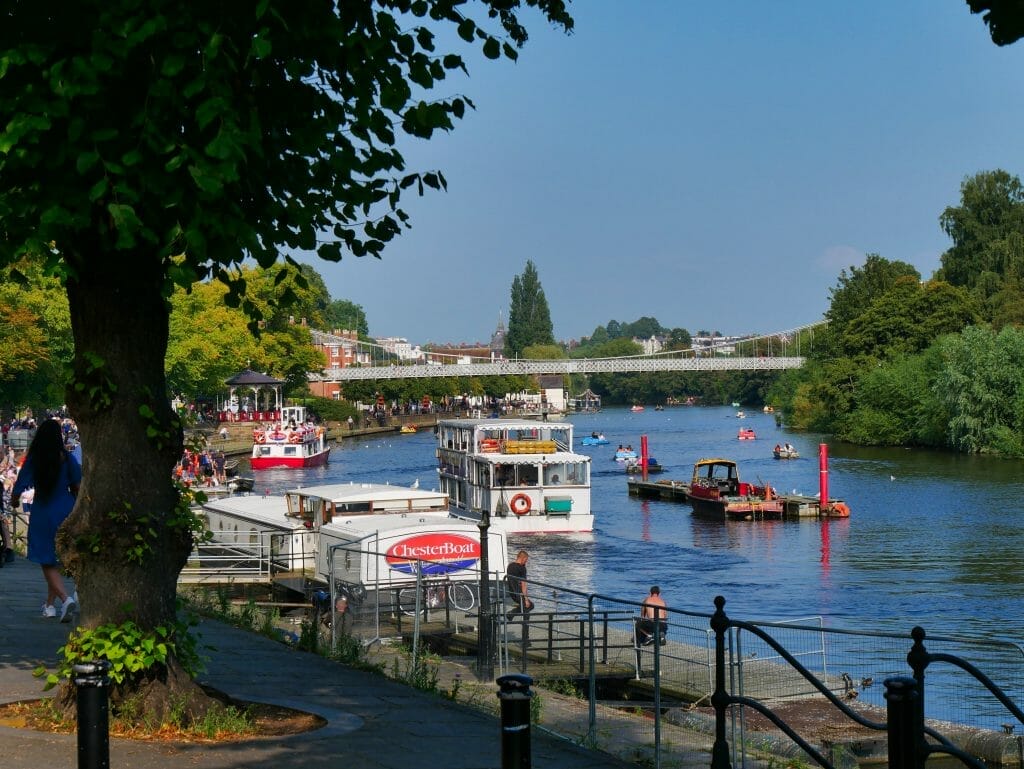 Every April, Oxford and Cambridge have their annual boat race where they row down a section of the Thames to see who can claim the prize that year.
Rowing is a popular sport in certain areas of the UK, particularly in more affluent areas like Oxford and Cambridge, and thousands of people come out to spectate.
There will also be pubs and areas to eat along the stretch of the race, but you can sit and watch for free.
23. Watching Wimbledon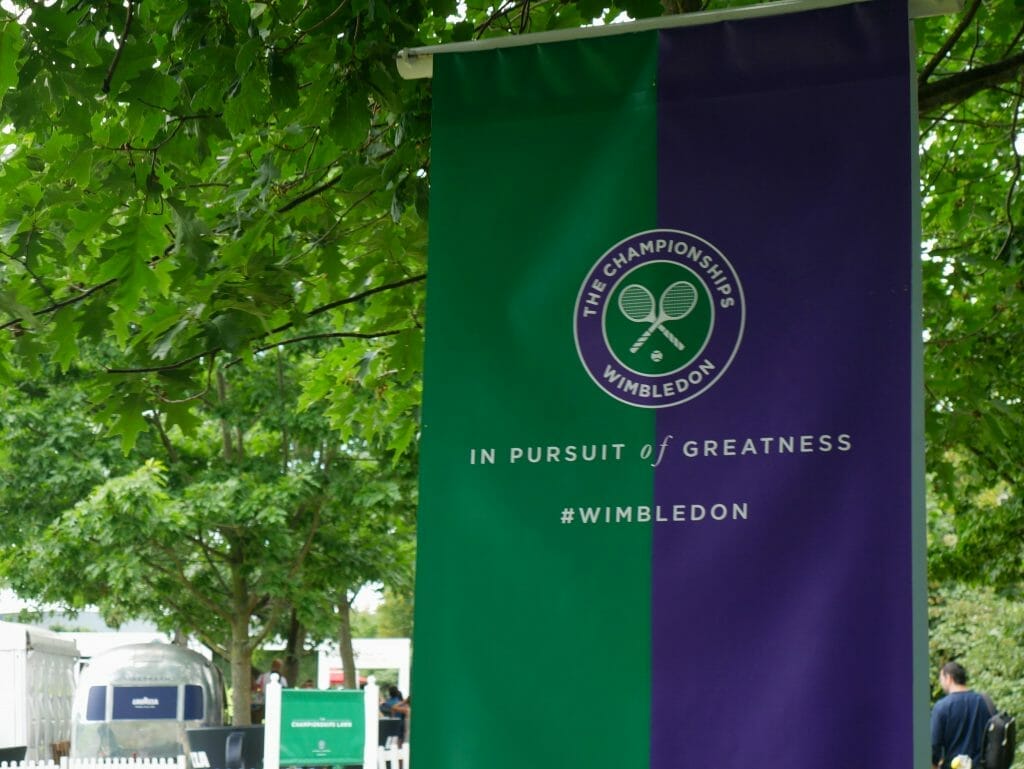 During Wimbledon season for two weeks in July, areas across the city will provide free areas to watch it on big screens, especially if any Brits are in the matches.
This is a great way to take part in a classic London tradition without paying for entry, as you'll get the atmosphere of the crowds (a bit more rowdy than regular tennis ones!) and also get to see the match.
Best Things to Do in London for Free
24. Horniman Museum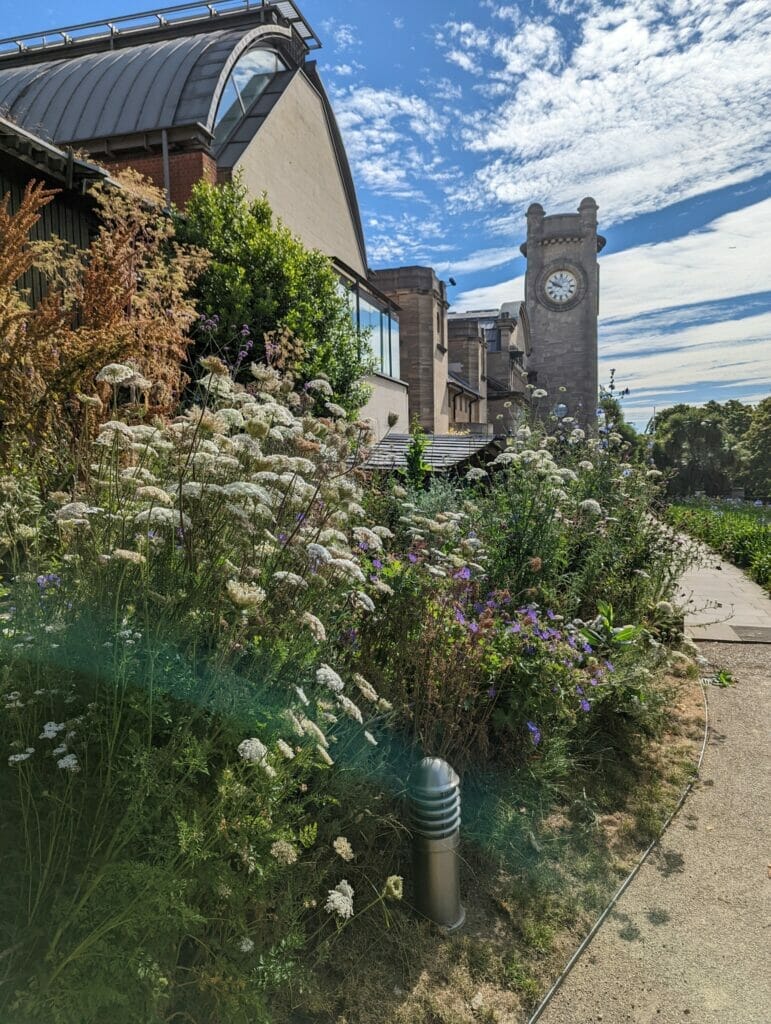 Perched on a high point of South London, looking out over the city, the Horniman Museum combines some of the world's best natural history museums with panoramic views looking out over the city and is one of the best London things to do free.
You will find all sorts of exhibitions and collections in this light, airy space, from strange musical instruments to deep anthropological studies of cultures from all over the world.
And if you're particularly keen to see a huge display of taxidermied animals, this is the museum for you.
Address: 100 London Rd, London SE23 3PQ
Open daily.
25. Sir John Soane's Museum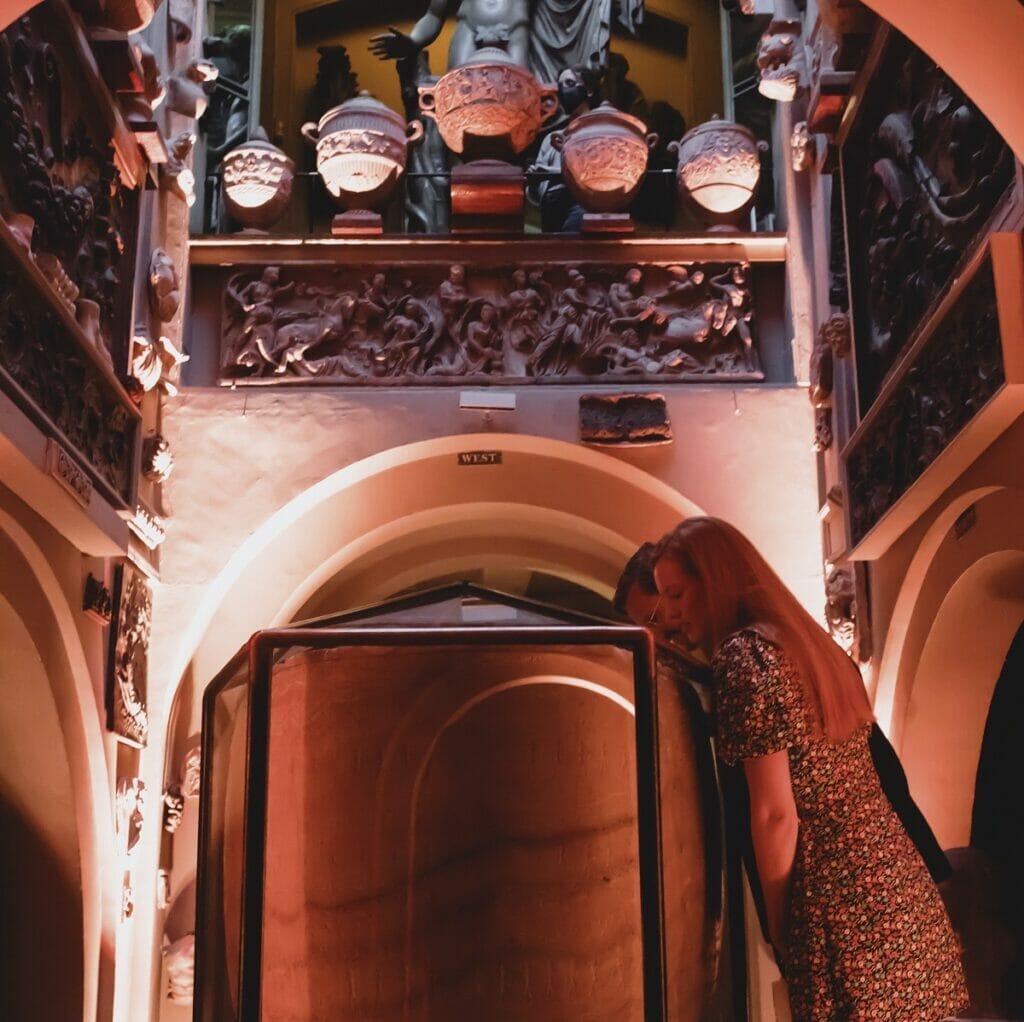 Sir John Soane is still recognized as one of the finest architects to ever build in England. Renowned for his neo-classical designs, particularly the Bank of England, he built and lived in this house during the start of the nineteenth century.
Today, visitors can head on inside to explore this house-museum's permanent collections and exhibitions.
Soane was a renowned collector of everything from paintings to ornate furniture and you can meander through the cultural collections that he amassed over the course of his life at the cutting edge of the culture of his time.
Even without these collections, just spending time in the house is worth it in itself, wandering through its gorgeous interplay of light and space (especially because it's free).
26. London Mithraeum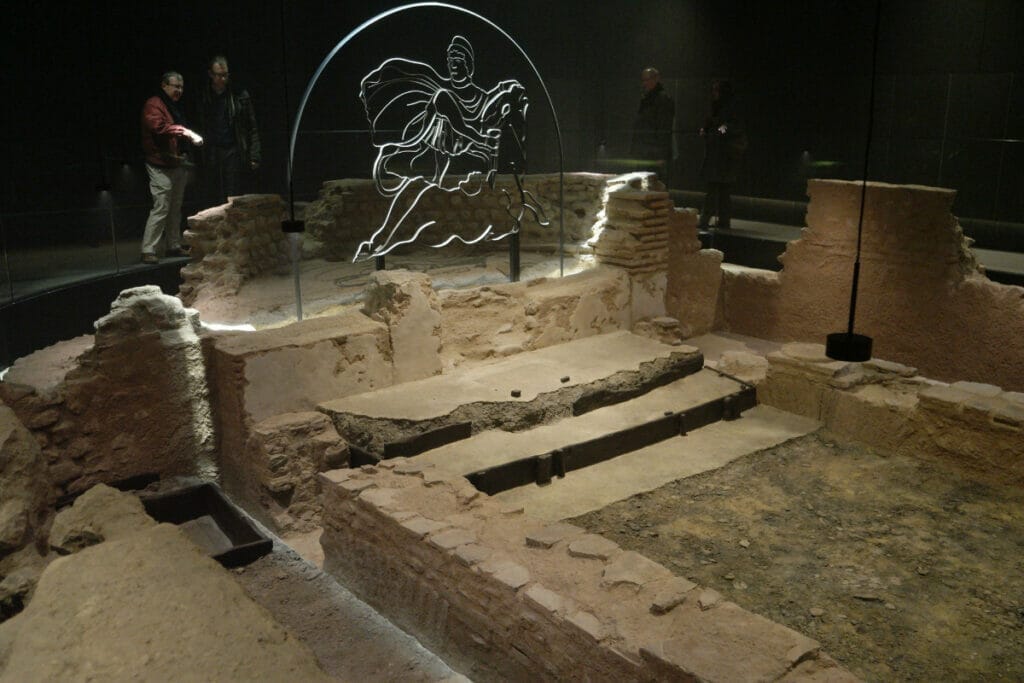 Want to see some Roman ruins in London?
Visit the London Mithraeum, one of the things to do in London for free!
Discovered in 1954 under a London street, this is one of the most famous 20th century Roman discoveries in London.
The ruins itself are those of a temple to the god of Mithras and most people don't know about it!
Got the kids in tow and want to spend some time seeing some farm animals and getting out of the hustle and bustle of Central London?
Crystal Palace Park Farm is one of the cutest city farms in the area, run by Capel Manor College.
Some of the animals that call the farm home include pigs, sheep, and goats, but they also have some other animals like meerkats and snakes.
The park itself is wonderful, with lots of space surrounding the farm and the iconic Crystal Palace dinosaur statues that the kids will love.
It won't take you too long to see the farm, so combine it with some other activities in the area and enjoy a free London day out.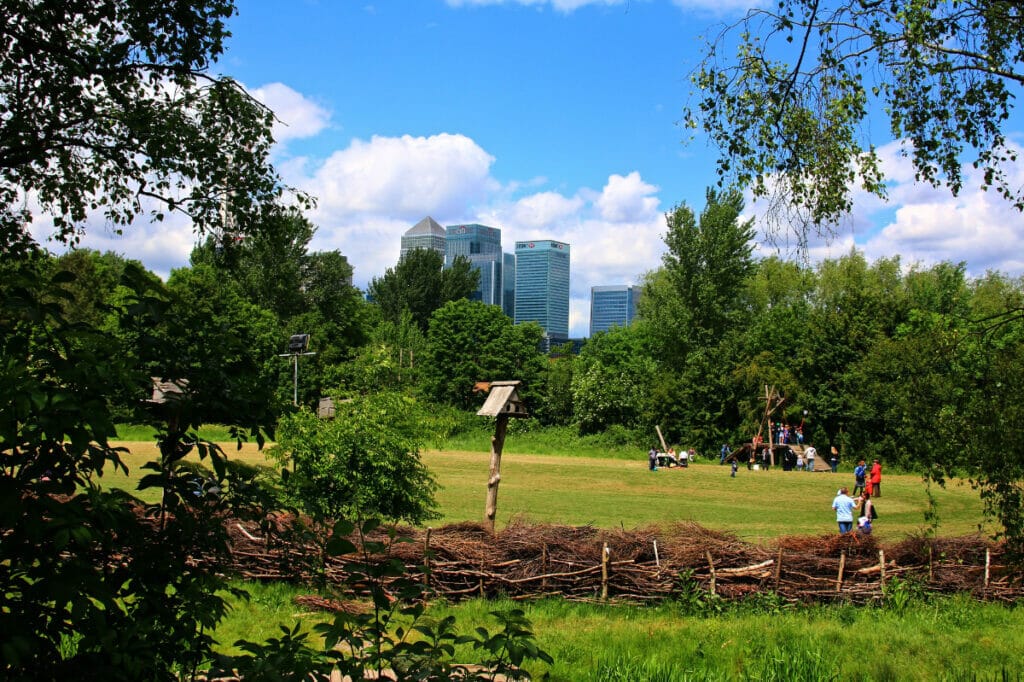 If you're based in East London, you won't want to miss "East London's countryside," the self-appointed nickname for Mudchute Park and Farm.
This incredible free area of over 32 acres has plenty of farm animals, including sheep, pigs, goats, donkeys, llamas, and more, as well as a huge amount of wildlife habitats across the park.
If you did want to spend a few pounds, there's the Mudchute Kitchen, serving up some of the best homecooked food in their café with gorgeous views.
Entrance to Mudchute Park and Farm is completely free, and they also offer seasonal activities for the kids and families to help Londoners develop a love for nature and the surrounding wildlife.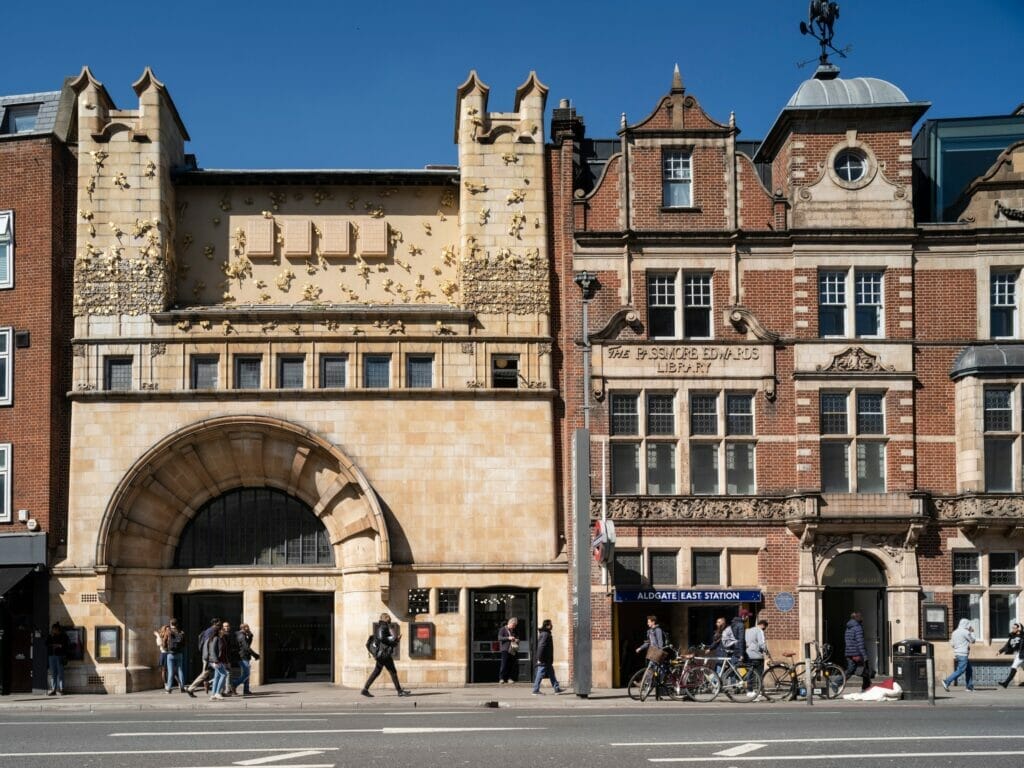 Priding themselves on being an "art gallery for everyone," Whitechapel Gallery is a fantastic glimpse into contemporary art with rotating exhibitions and gorgeous spaces, including a bookshop and cafe.
Entrance is free, and perhaps even more intriguing than current artists is the gallery's history in art in London, as it played an important role in post-War British art, as well as bringing pop art to the general population in the sixties.
Today, you can take art classes, attend lectures, or just spend time soaking up the innovative and creative environment fostered here.
Add this to your itinerary so you don't miss one of the top art galleries in London!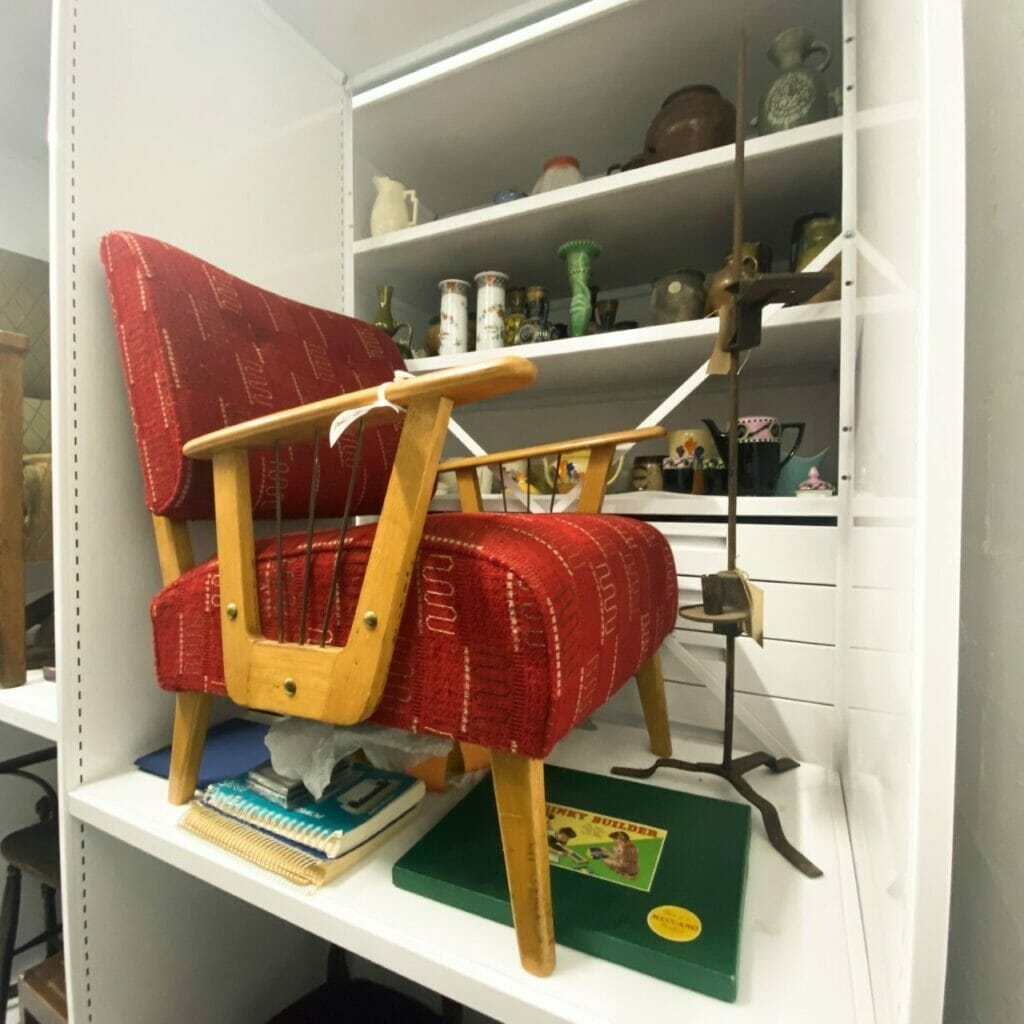 This free museum is a unique offering an insight into thinking about how the home works, and how people of all cultures live, and experience domestic life.
It's a really interesting kind of museum, one not dedicated to a usual field but offering genuinely new, interesting insight into a part of life that we may have all just taken for granted before.
Different installations explore domestic life through art, music, and historic exhibits that show the struggles and joys of how people live together.
And after you have explored these exhibits, there are tree-covered gardens outside where you can relax, pause a while in front of the classic, white-trimmed main entrance.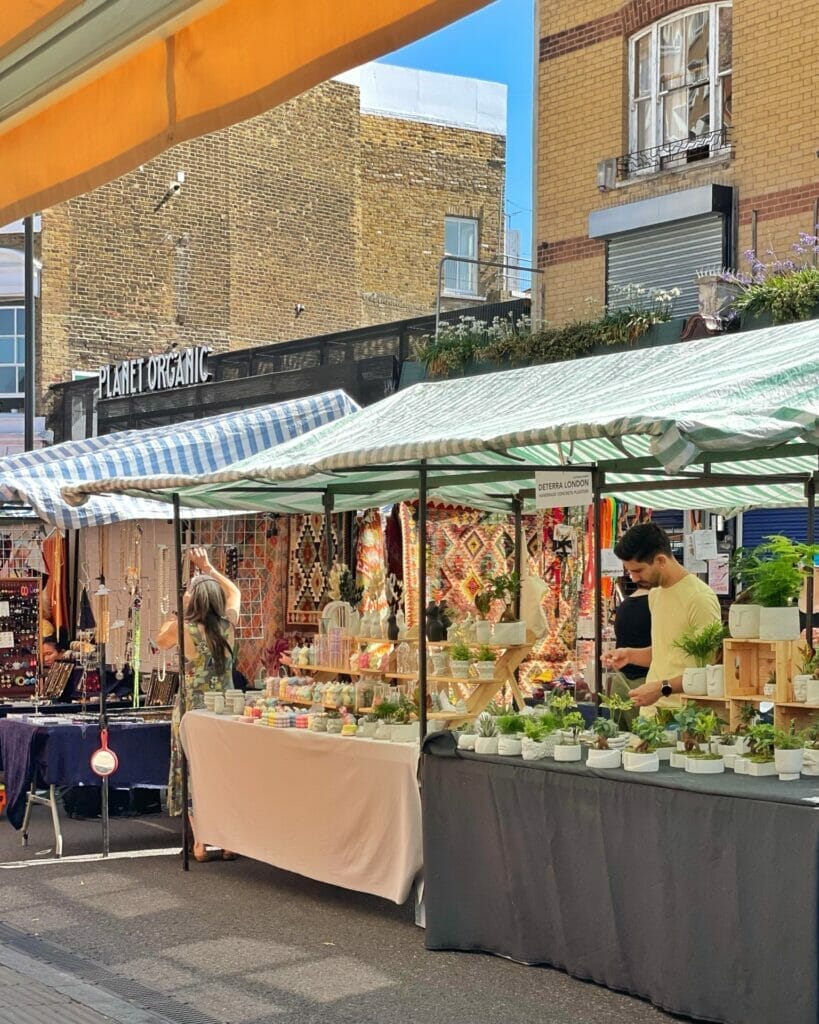 Nestled in Hackney in North London, Broadway Market is a working Victorian street market featuring everything from vintage clothing to high quality produce.
The beauty of Broadway Market is that the actual market with stalls happens every Saturday, but along the street there are over 60 boutique shops, cafes, and restaurants that are open every day of the year so you can still experience the area even if you're not shopping at the Saturday market.
This is a great market in London for pictures, as the road has been in use since the Roman times and has actually been featured as a set in a few movies over the years.
32. Greenwich Maritime Museum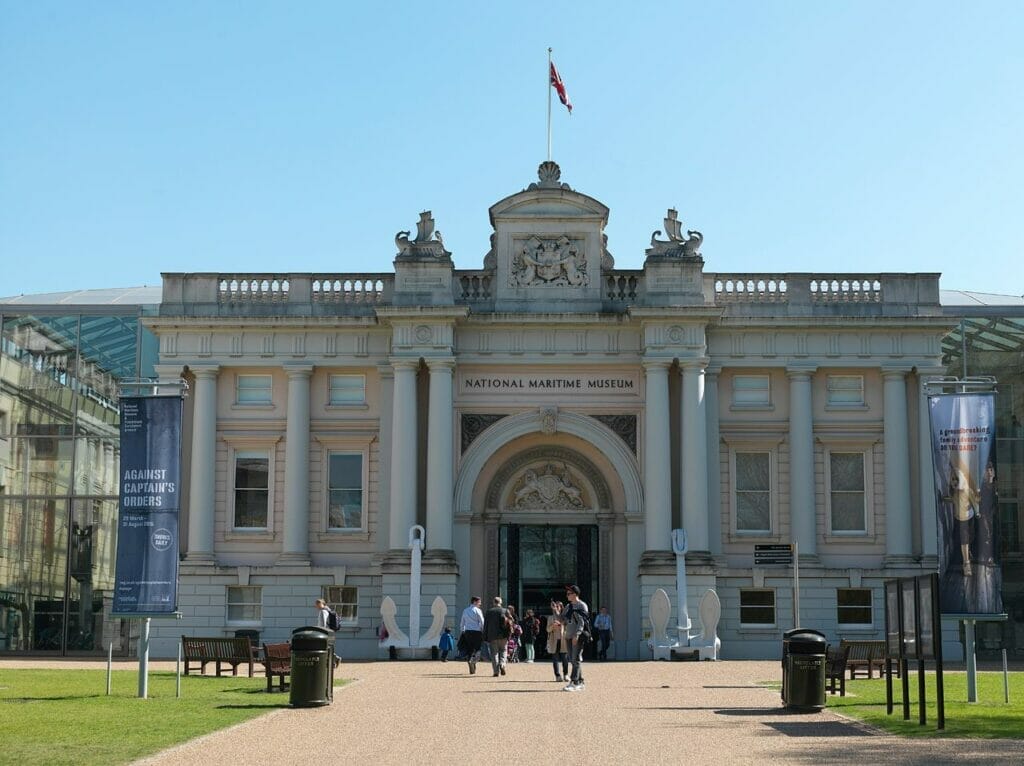 If seafaring is your thing, then head down to Greenwich for the National Maritime Museum.
This collection of artifacts and information fit for a wannabe sailor tell you the story of London's maritime trade and all of the ways this city has come to rely on a thriving maritime industry.
And of course, there's no better place to learn about this than Greenwich, which is nestled perfectly on the river Thames.
33. Marble Hill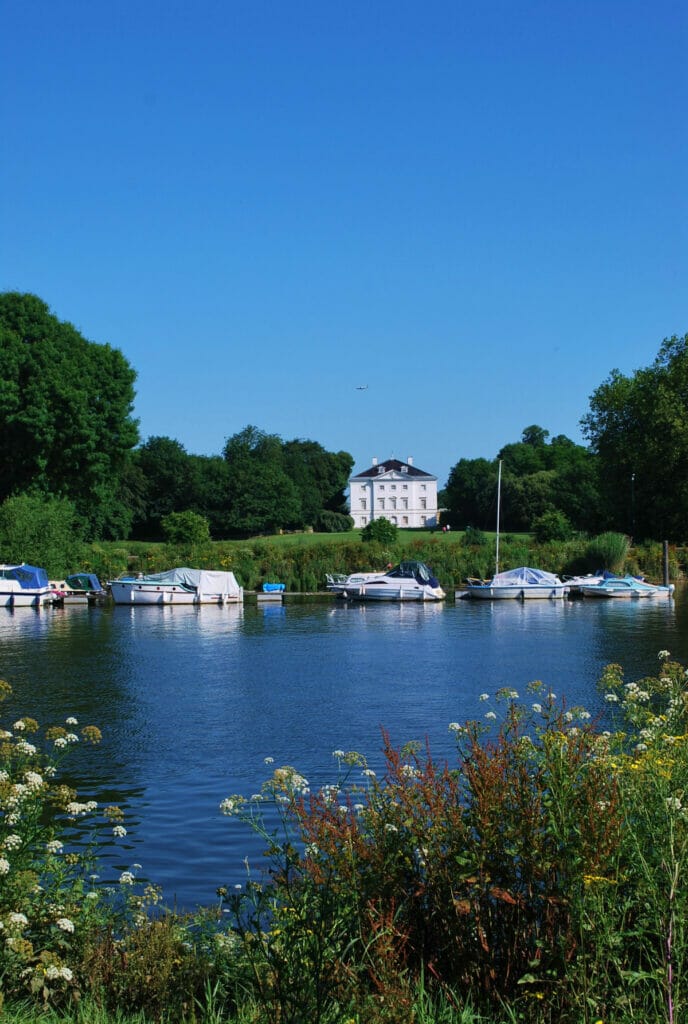 So many people haven't heard of Marble Hill House, but it's one of the best things to do in London for free if you're interested in history and beautiful settings.
Marble Hill House is a beautiful villa built by a woman named Henrietta Howard, meant for entertaining, and today you can enter the house for free and see some of the artifacts and examples of fine art.
The grounds are also perfect for a walk or a picnic, and the view down to the Thames is stunning.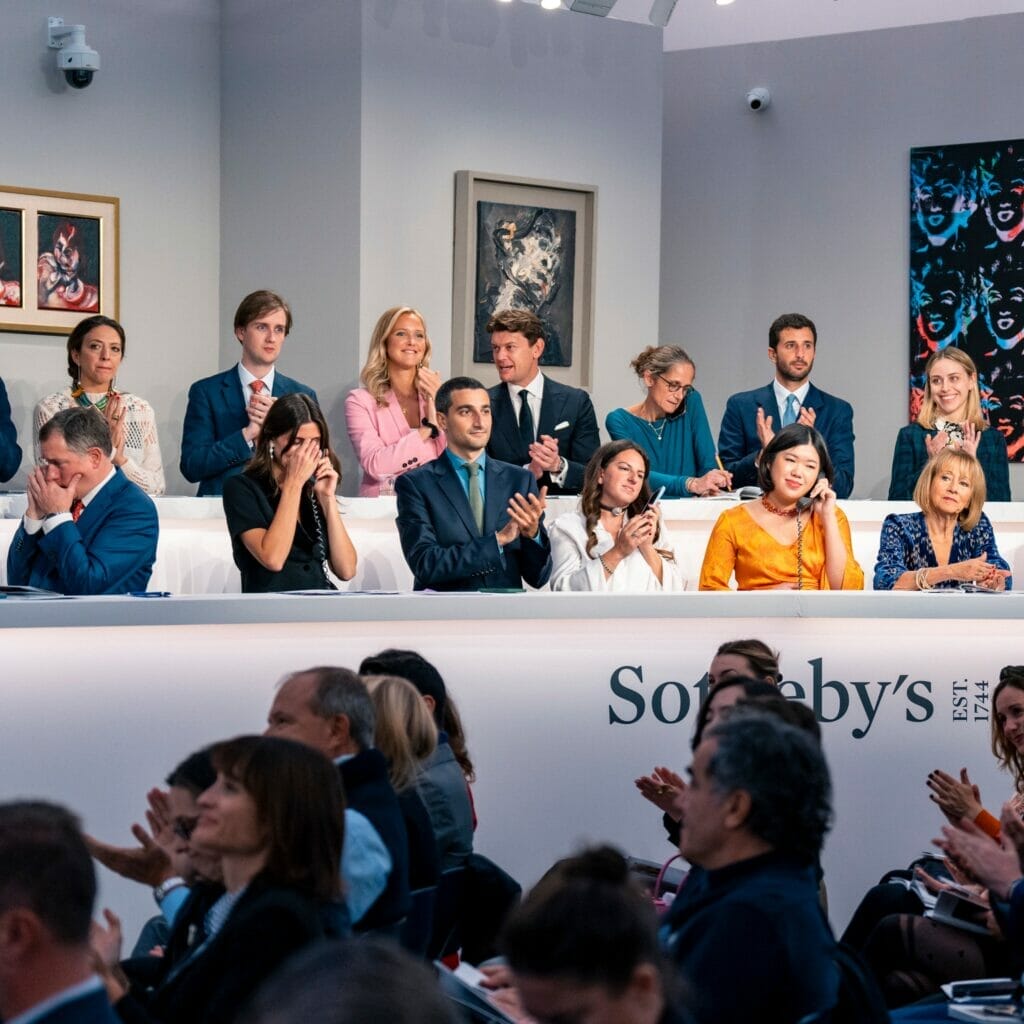 Sotheby's is one of the premier art auction houses in London, and while it seems like a strange free thing to do in London, you can come and observe an art auction as a visitor.
It is an electric atmosphere once the bidding takes place, and you can actually view many of the works that are being auctioned off, many worth more money than you can even fathom.
Art enthusiasts will love this experience and being so close to all of the auction action.
35. Queen's House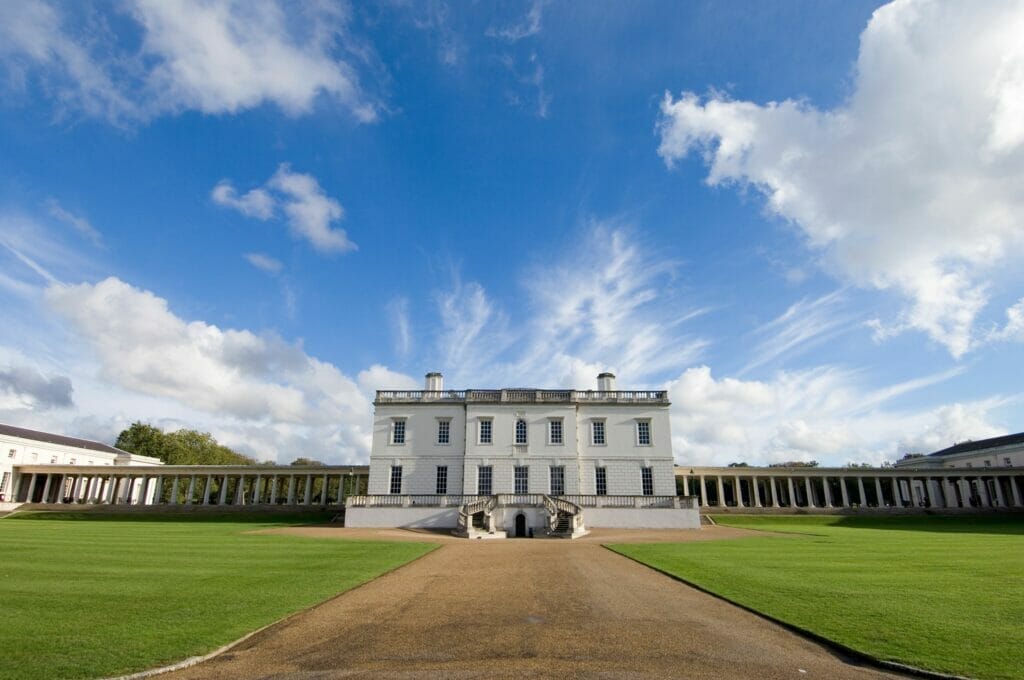 Known as Greenwich's "hidden gem," Queen's House is a free thing to do in London for art lovers.
The Classical building houses everything from Royal portraits to sculptures and is one of the most internationally renowned art collections.
The house itself is a former Royal residence (hence the name), and it takes about an hour to go around so make sure to include it in your Greenwich itinerary.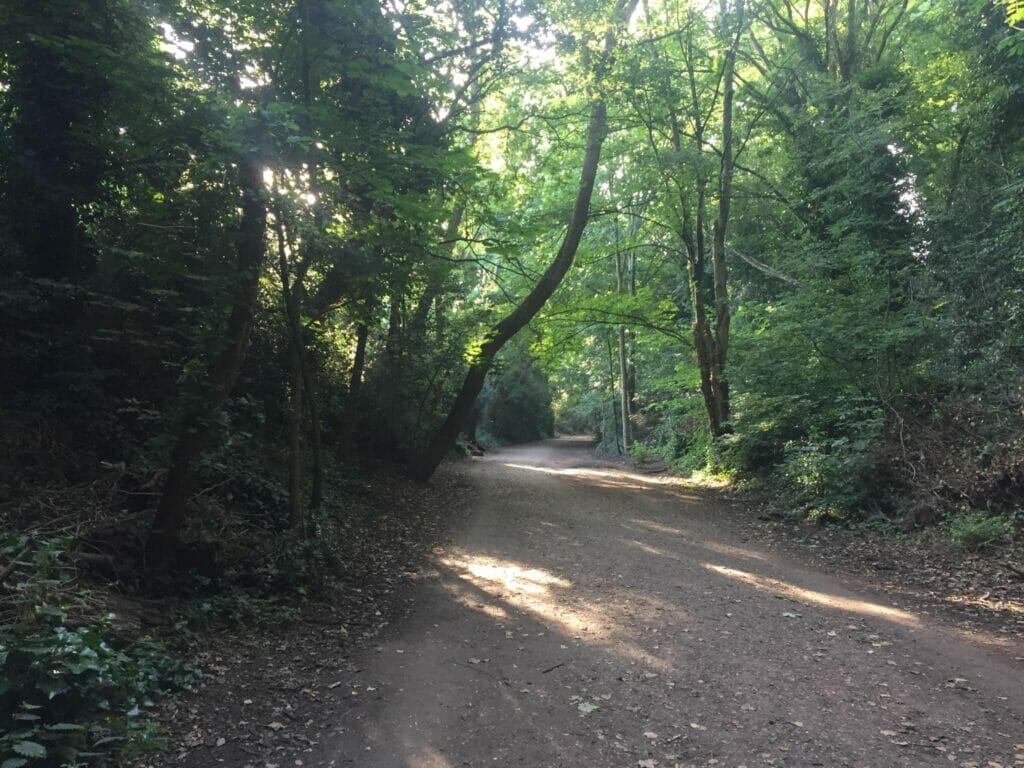 The longest straight-line nature reserve in London, the Parkland Walk and Nature Reserve is a wonderful place to stretch your legs and see another part of London for free.
It connects Alexandra Palace to Finsbury Park and is used by walkers, runners, dog walkers, and more as they enjoy the trail.
Keep your eyes peeled to spot wildlife, as well as mini art works along the path.
37. Do a Self-Guided Statue Walk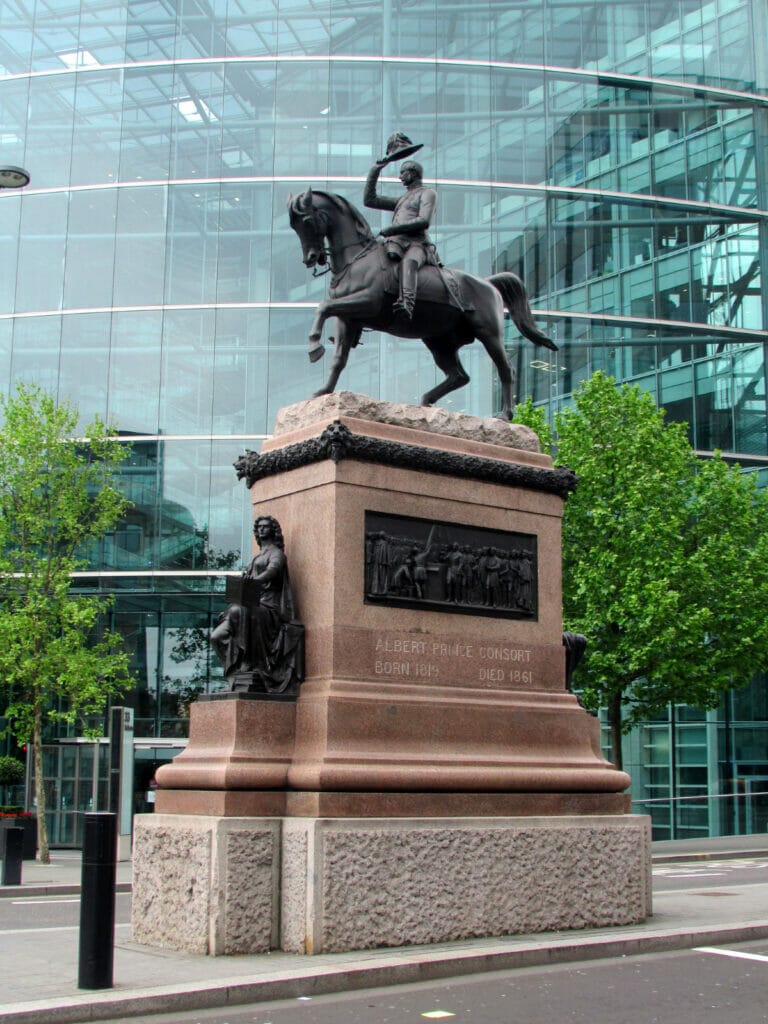 There are so many statues around London, from royal statues to famous American icons like Benjamin Franklin to statues of musicians, artists, politicians and more.
Take your own self-guided statue walk for free, mapping out some of your must-see statues using this English Heritage resource.
Make it a scavenger hunt for the kids if you want, or turn it into a competition among families to see who can get the most photos of London statues, or travel around together and enjoy London's scenery in a different way.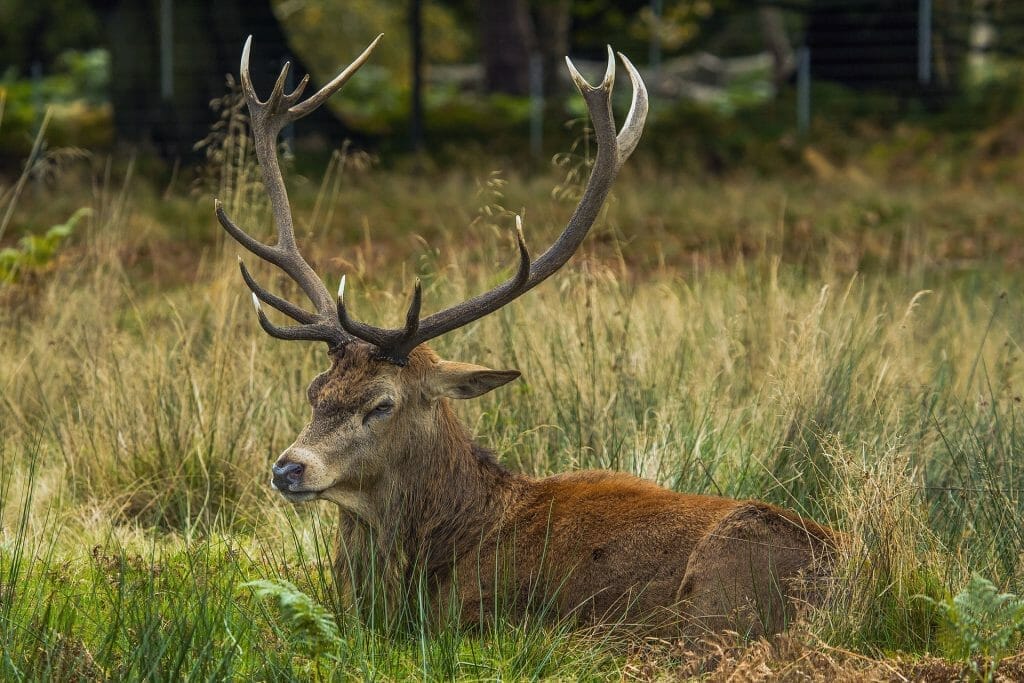 If you love nature and are interested in seeing some of London's deer population, make the journey to Richmond Park, a great park near London, where many of them live.
You won't automatically come across this park as you're exploring London, but if you do make the journey out, you'll be rewarded with an awesome escape to a quieter feeling and peaceful images of roaming wildlife.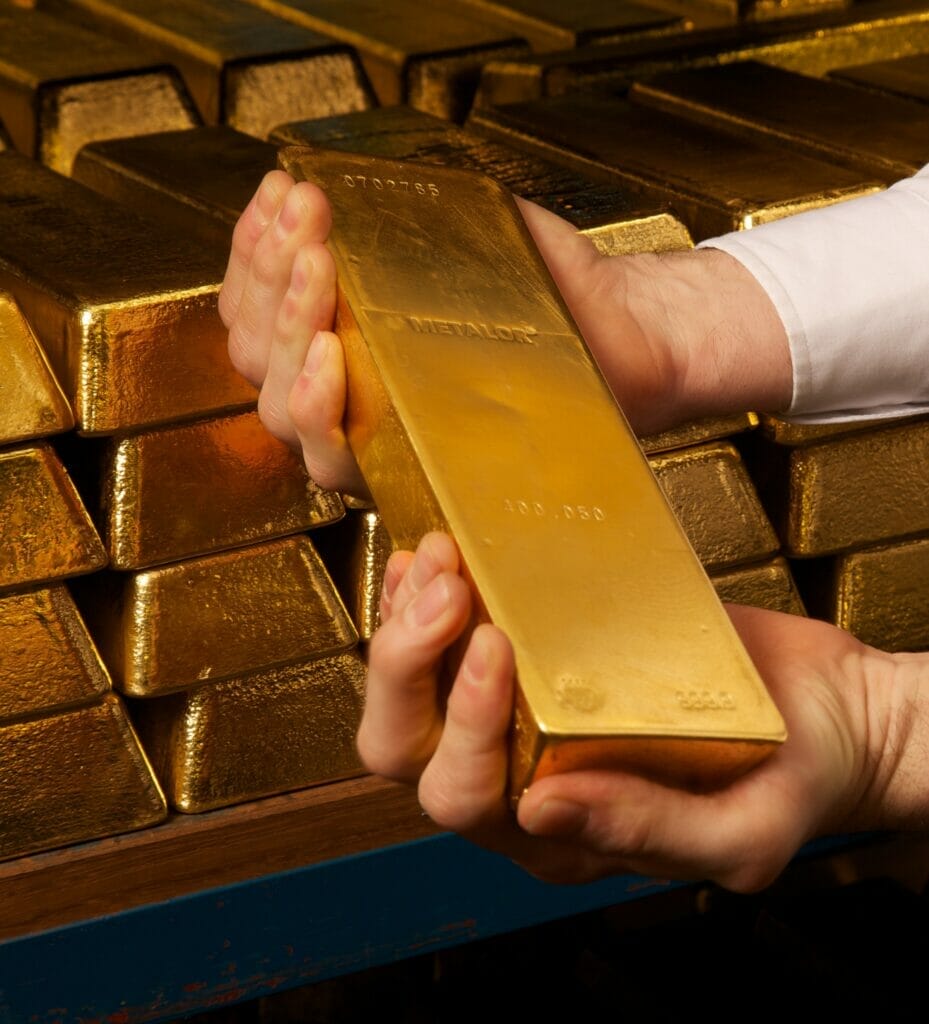 Want to hold some real gold in your hand?
The Bank of England Museum has both permanent and temporary exhibitions that take you through the past of English banknotes and coins and show you how the currency and banking system in England came to be.
Luckily for Londoners, it doesn't cost any money to go explore the history and future of money in England.
You can hold a bar of gold (in a glass case, don't get excited), and browse the currency and coins of years past.
This is one of the best things to do in London with kids!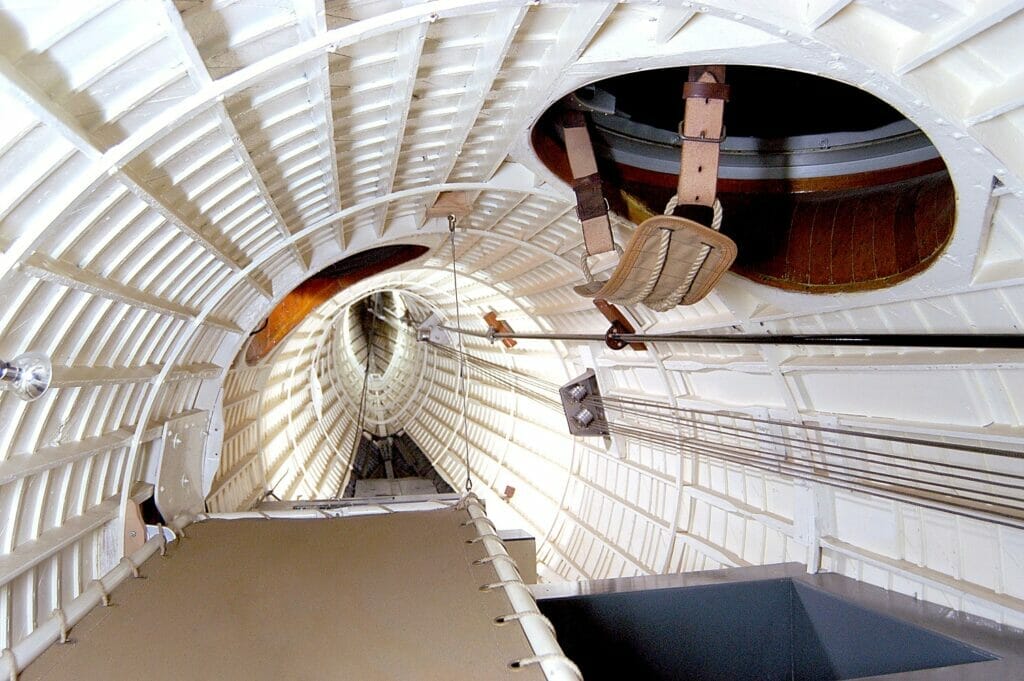 The RAF is an iconic and important part of the UK's military, and is possibly most famous for their efforts in WWI and WWII with well-loved British warplanes like the Spitfire.
If you're interested in military history and the history of aviation in the UK, the Royal Air Force Museum in London is a fantastic option and it costs absolutely nothing.
For more general military history in London, check out the Imperial War Museum, but if you have a particularly affinity to aircraft and the Royal Air Force, this is going to be a must-visit.
41. Take Instagram Pictures in the Kensington Mews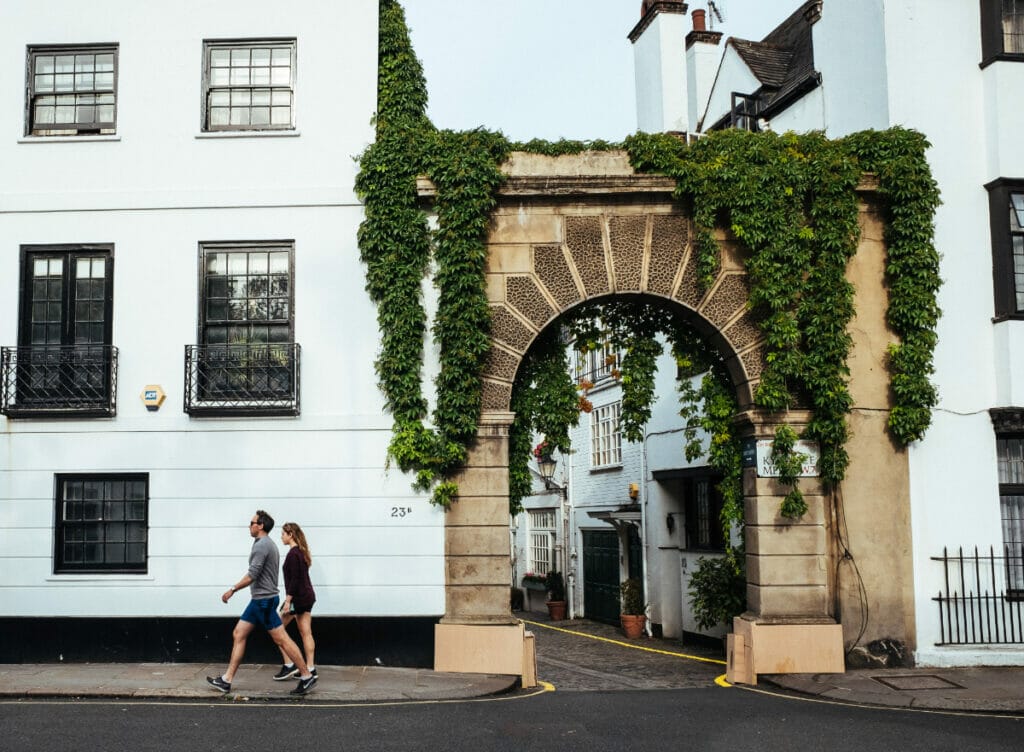 Some of the most Instagrammable places in London are found in Kensington, hidden in the "mews," which are small and charming side roads.
You'll typically find lots of hanging plants, often colorful buildings, original London architecture, and generally picture perfect parts of London when you explore the various mews.
It's easy to find them – just take the tube to South Kensington Station and then start walking in any direction.
There are also quite a few mews around the Gloucester Road tube station area.
42. British Library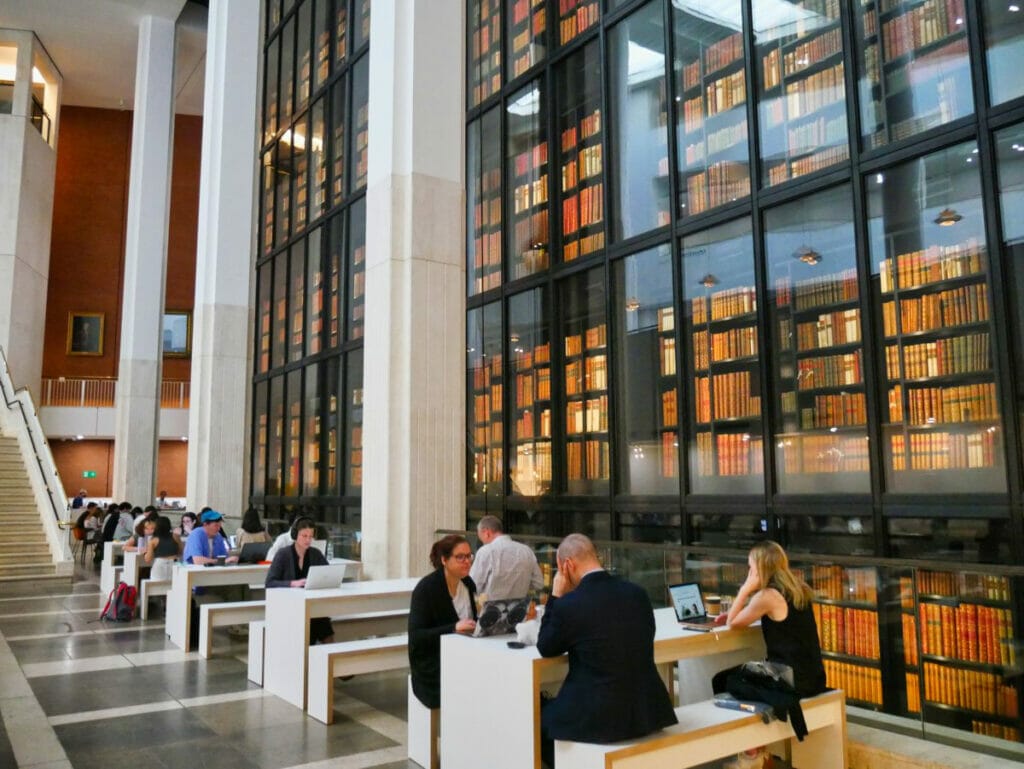 Completely free to enter, the British Library is open to visitors who want to check out its permanent collections of some of the most incredible literary artifacts, including the Magna Carta and lots of religious, artistic, and fiction works.
If you want to see the Beatles original lyrics written down on a scrap paper, copies of the Gutenberg Bible, and drawings by Da Vinci himself, you won't want to skip a stop here.
43. Olympic Park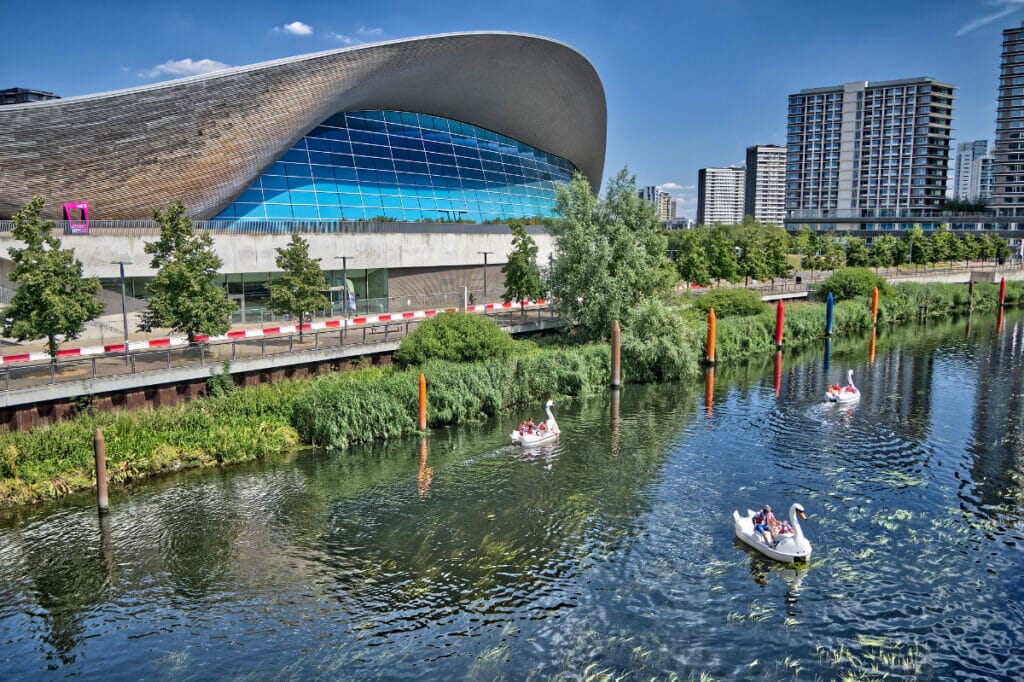 You can guess why it's called the "Olympic Park," and that's because this park in East London was one of the major settings for London's 2012 Summer Olympic games.
Today, while it still holds some of the original structures that are now used for sporting and other events, it is also a great community space with plenty of green space.
Come and see the Olympic rings and take a picnic to enjoy in this free London park.
44. Guildhall Art Gallery
Guildhall Art Gallery is a gallery "by Londoners, for Londoners."
The art here has some tie to London, whether London itself is depicted or the art was created by a Londoner about other subjects.
Admission is completely free and there are regular guided tours to take you through the collection, which is a fantastic way to experience one of the lesser known art galleries in London that is a total hidden gem.
45. Royal Festival Hall: things to do in London at night for free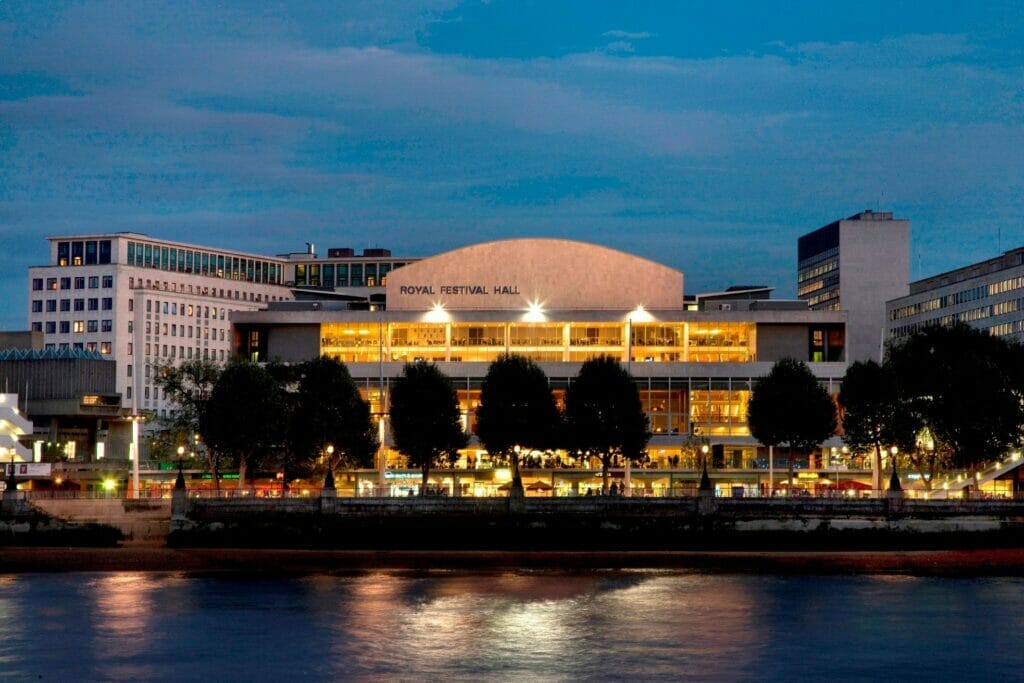 Royal Festival Hall offers some of the best free views in London.
Located on the fifth floor, this balcony's position in Southbank means that you are basically on the river.
By day, you can watch the crowds and booksellers mingle on the riverside promenade.
By night, you can gaze out at the city skyline, as the lights from the classic and modern buildings of the riverfront dance and shimmer on the surface of the Thames.
46. Daunt Books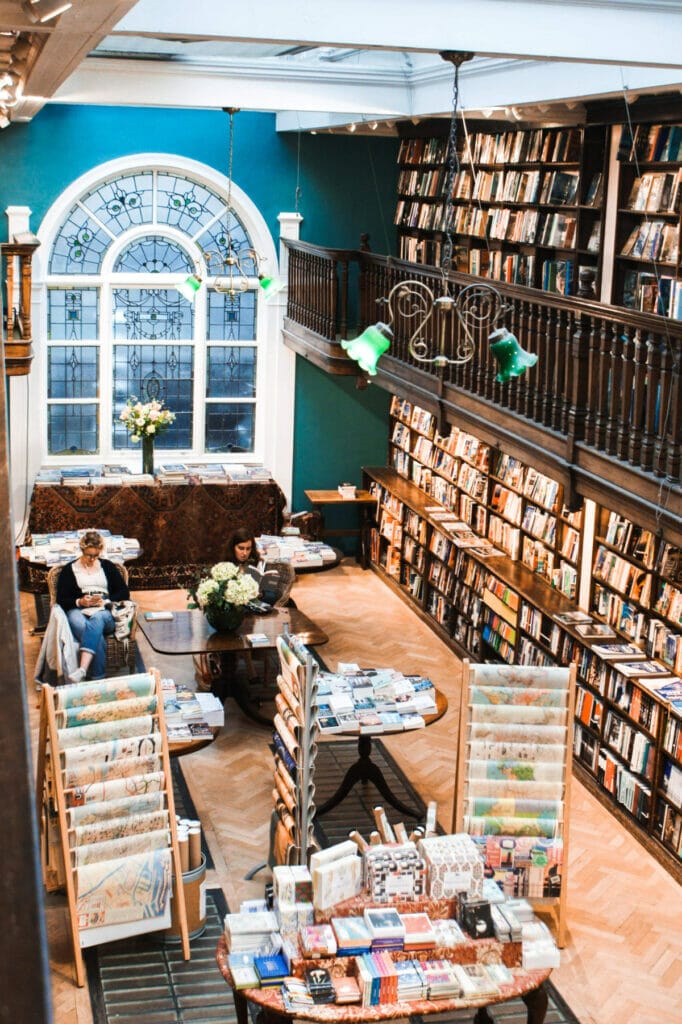 If you're hoping to escape into a cozy bookshop, Daunt Books is one of the best things to do in London for free if you're just looking to browse.
The interior is absolutely beautiful and a booklover's dream, and you can spend so much time here browsing, people-watching, and taking so many Instagram pictures that your friends will be jealous for days.
47. The Scoop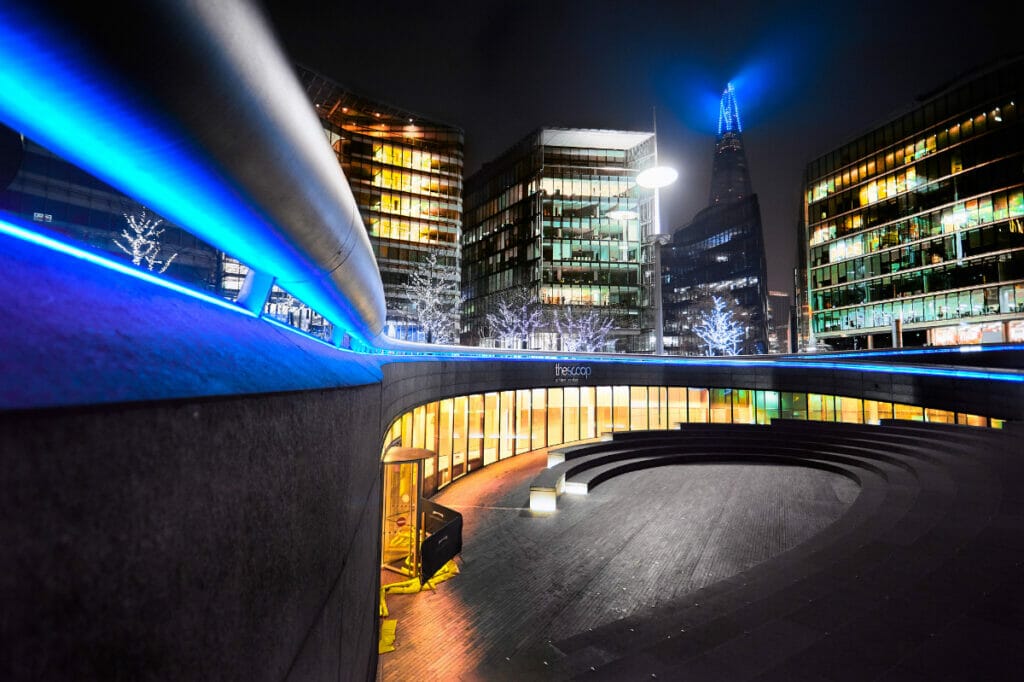 The "Scoop," an outdoor auditorium that is set within the ground in the London Bridge area, is a fun place to go and do some people-watching on a regular day, as well as catch some free events during seasonal activities.
It's an interesting architectural decision and good for a few pictures and a short stop as you're exploring the southern bank of the Thames.
48. Serpentine Gallery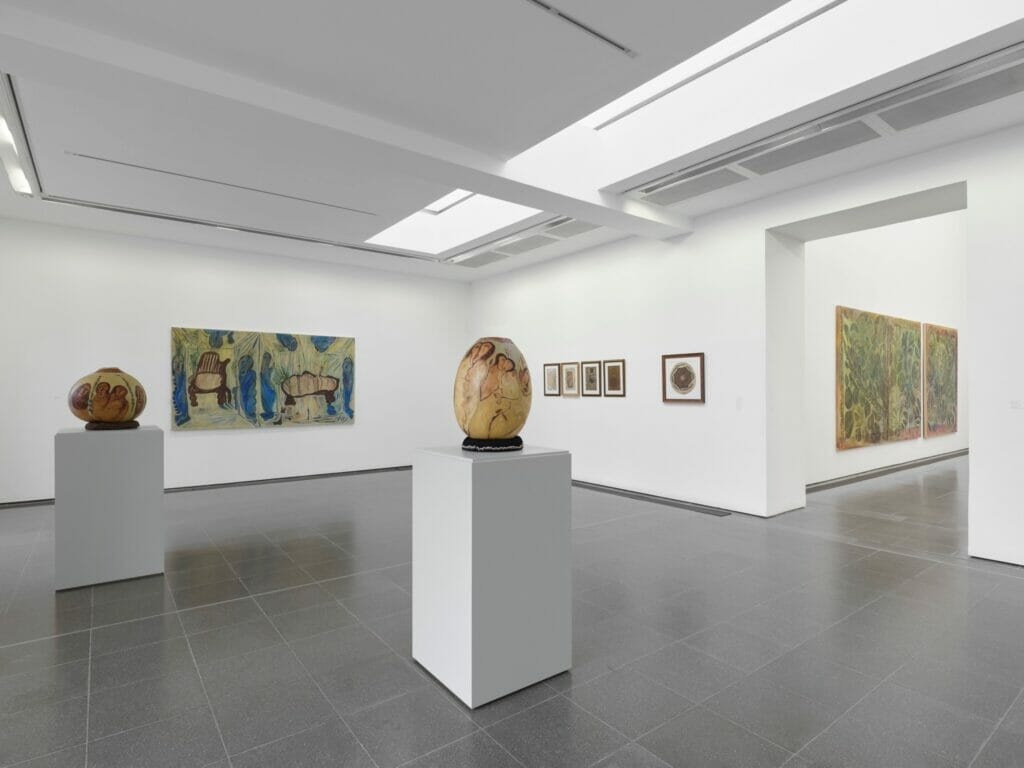 Located in the picturesque area of Kensington gardens, Serpentine Gallery is actually two art galleries that are within a short walk of each other.
Completely free to enter, in the Serpentine Gallery you'll find contemporary art, including some permanent installations and rotating temporary exhibitions that have featured everyone from Anish Kapoor to Jeff Koons.
There have even been installations in nearby Serpentine Lake, as well as incredible outdoor contemporary art that use the setting of Hyde Park and the help of Serpentine Gallery to make an impact on the visiting public.
49. The Photographers Gallery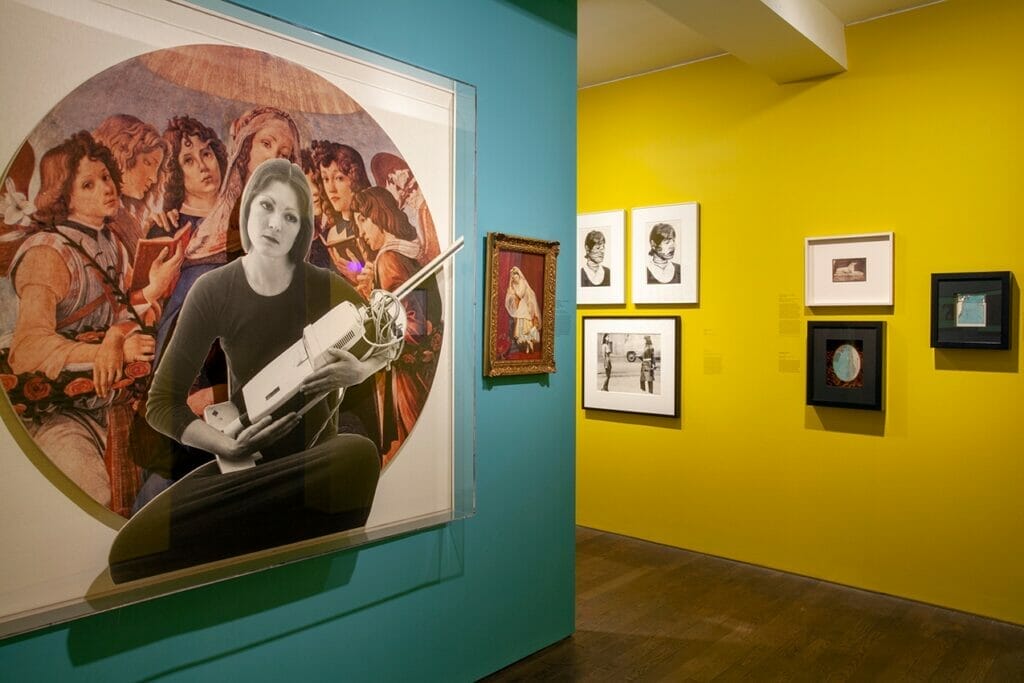 London has been a center of photography since the art form was first developed in the mid-nineteenth century, and nowhere is this clearer than in the Photographer's Gallery, found just off the city's main shopping area of Oxford Circus.
When it was opened in 1971, it was the first gallery space open to the public that focused exclusively on photography in all its forms.
Spread over three floors, you can find world-leading exhibits showing internationally acclaimed photographers before pursuing their extensive shop for that perfect coffee table book, following it up with some delicious treats at the actual coffee tables of the café downstairs.
50. Wellcome Collection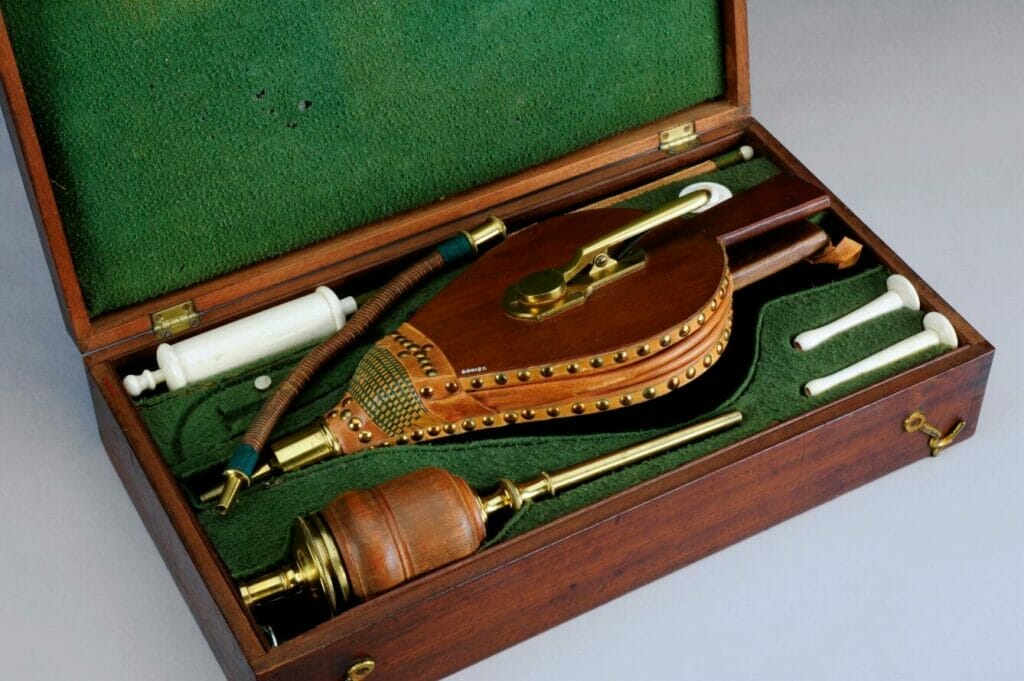 From Napoleon's toothbrush to ancient medical history to exhibits on everything from the human body to the environment, the Wellcome Collection is a free museum and gallery in London that features a variety of thought-provoking exhibits.
It's hard to pinpoint exactly what kind of museum it is, because it doesn't have one cohesive theme, but instead was originally the "collection" of a 19th century collector, Henry Wellcome.
It's quirky, it's got a great café and will keep you out of the rain or the heat depending on the weather, and it's a fantastic thing to do for free in London.
51. Wallace Collection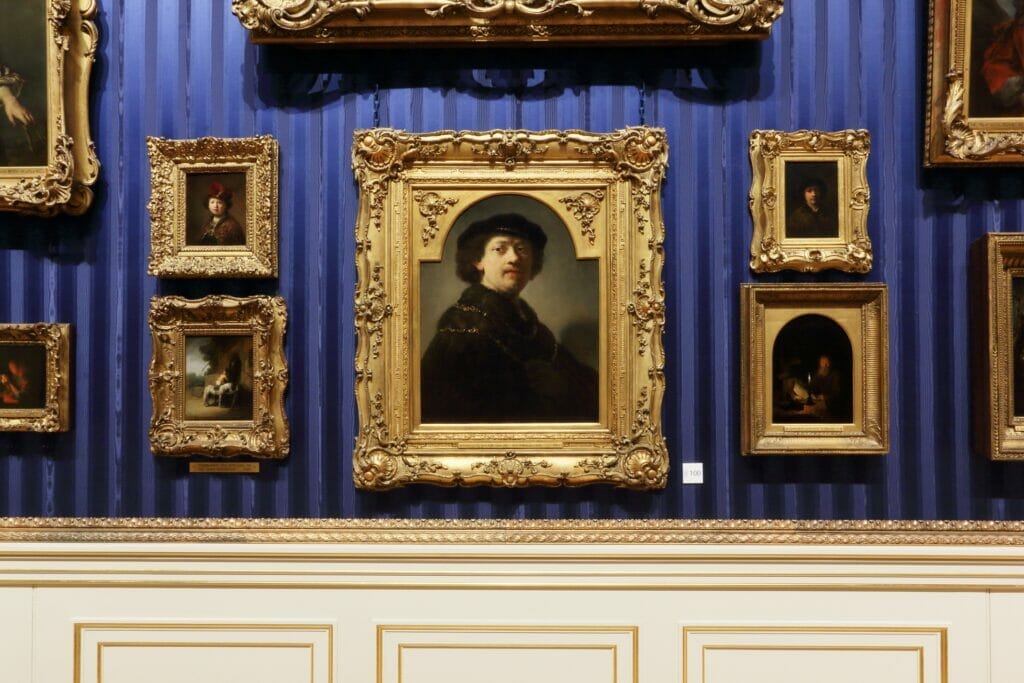 The Wallace Collection is one of London's premier museums with a fascinating collection of 18th century French art, along with big names like Rembrandt, as well as one of the most unique things to do in London.
Better yet, it's free, has a beautiful courtyard restaurant, and is housed in a historic London town house with a past that includes an illegitimate son and a diverse collection of art!
52. Tate Modern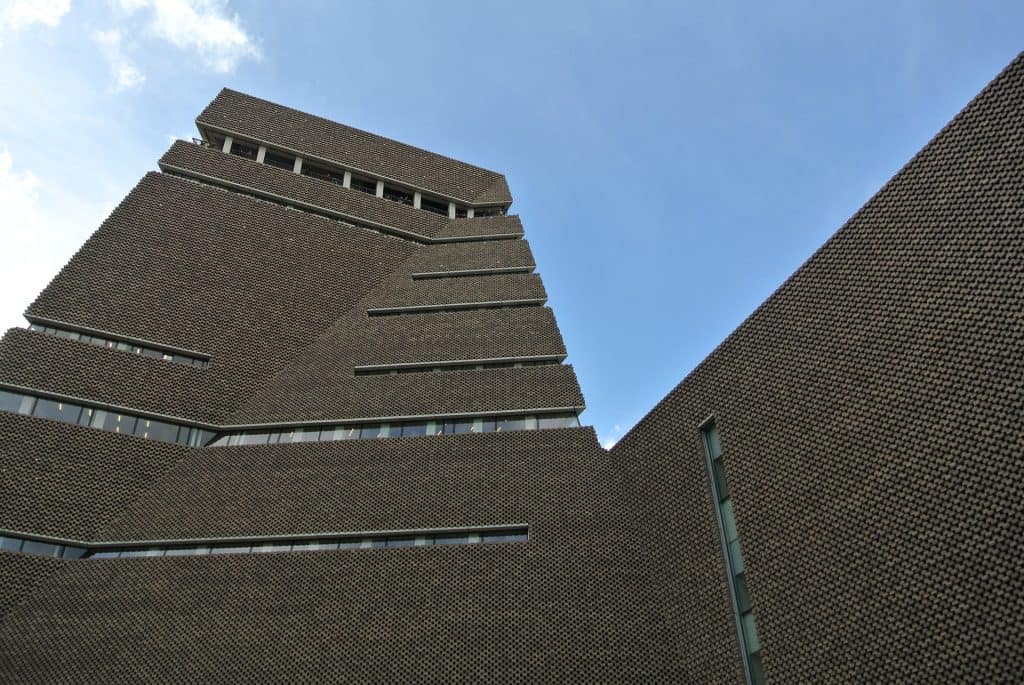 As one of the largest museums filled with contemporary art in the world, the Tate Modern is a huge blessing for Londoners and visitors who enjoy modern art and getting lost in interesting shapes and thought-provoking art.
You'll find it in the refurbished Bankside Power Station, and the entire space still has an industrial feel.
Here, you'll find sculptures, paintings, drawings, digital art and architecture that really embraces what it means to practice and celebrate contemporary art in the 21st century.
53. Young V&A
Part of the V&A group, but in a different building in Bethnal Green, Young V&A is the reimagined "Museum of Childhood," which will feature tons of childhood classics, artifacts, toys, storytelling experiences, and more.
It's slated to reopen in Summer of 2023, so if you have kids, make a note as you won't want to miss it.
What else should I not miss in London?
If you're visiting London soon, here's a very brief rundown of a few of my other favorites to make sure you don't miss anything!
Want more helpful London guides? Check these out!
UK Travel Planning Guide: the FAQs
🏥 Should I buy UK travel insurance?
Absolutely yes. Basic coverage is not expensive, and as a visitor you are NOT covered under the NHS. Compare policies and prices with Travel Insurance Master here, a big name in the travel insurance business, and cross that off your list.
🔌 Do I need travel adapters for the UK?
Yes, you do, otherwise you won't be able to plug in your electronics/phone/lifelines. I recommend this one, which is all-in-one so you can use it in other countries.
🚗 What do I need to drive in the UK?
The first thing you need to check out if you're planning on renting a car in the UK is this guide to driving in the UK for visitors – the roads, signs, and driving experience will likely not be what you're used to and it's essential to prepare yourself to stay safe and aware.
🛌 What's the best way to book hotels in the UK?
For UK hotels, Booking is the best site as it offers free cancellation on many properties. If you want an apartment, I always recommend VRBO over AirBnb.
📳 Will my phone work in the UK?
Yes – if you set it up right. Check out my guide on making your foreign phone work in the UK to ensure that you get the type of service you need.
🚿 Can I drink the water in the UK?
Yes, UK water is great and perfectly safe. But drink out of taps in any kitchen or use water fountains. Double check before drinking out of the taps in hotel bathrooms, though, as they may be on a different system.