This post contains affiliate links for which I may make a small commission to help keep the site running. You will not be charged extra for these items had you not clicked the links. Thank you for your help to keep the site running!
Whether you're trying to figure out how to get from London to Oxford or how to get from Oxford to London, this travel guide has everything you need to know about your transport options.
London is, of course, one of the most popular international destinations, and Oxford is an amazing day trip from London.
With beautiful spires, incredible architecture, and Harry Potter filming locations, spending the day in Oxford is a must-do.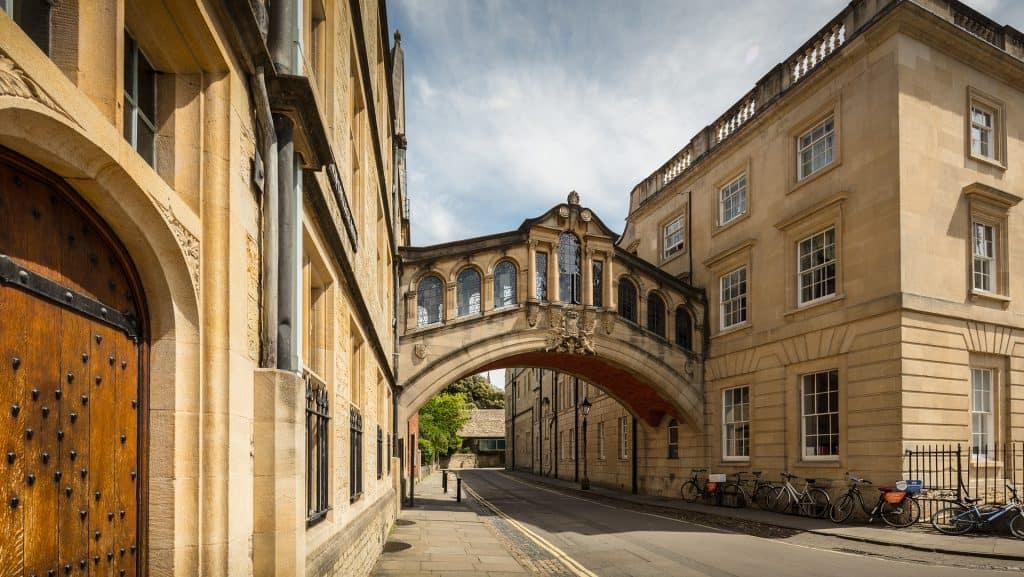 There's even plenty to do in Oxford with kids, as well as things to do in Oxford for free if you're on a budget.
But what's the best way to get from London to Oxford?
Let's dig in!
GET A

FREE

LONDON INTRO GUIDE and ACCESS TO MY FB GROUP
Start your planning with this "Intro to London" guide and access to my London planning Facebook group!
Expert tip for all types of public transportation in the UK: the best way to figure out your best options is to click here to use Omio (free), where it'll show you the prices, options (including buses, trains, taxis, ferries, and even flights) and help you compare the cheapest and fastest routes.
How to Get from London to Oxford by Car
Getting to Oxford from London by car isn't the best option for most people, and definitely not visitors to London.
However, if this is the route you choose, you should know that it takes about an hour to 2 hours depending on the traffic.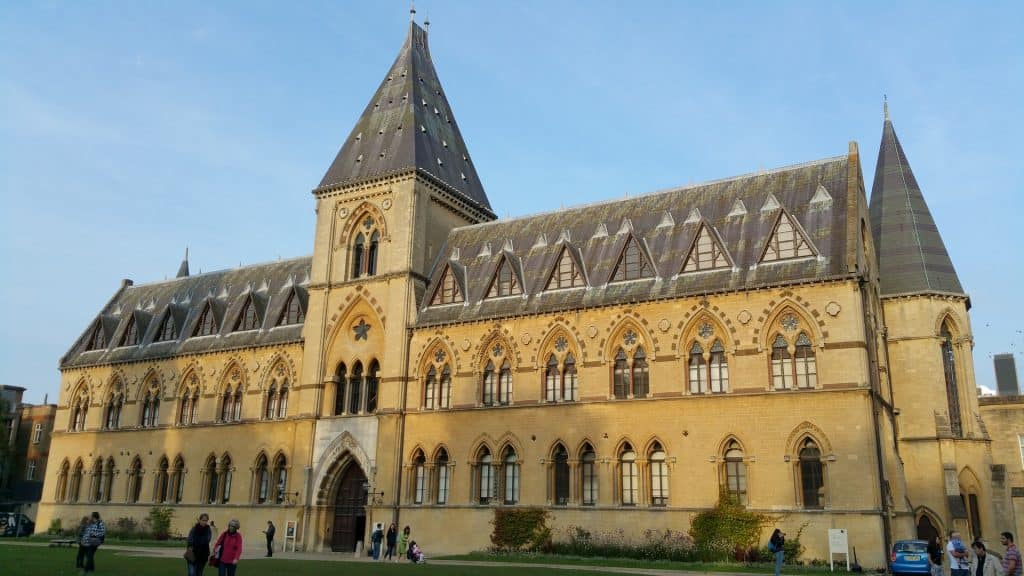 If you don't have a car in the UK, you'll want to rent one using Discover Cars for the best comparison prices.
IMPORTANT: are you coming to the UK from abroad?
In case you're reading this from outside the UK and will be a foreign visitor here, you need to know these 2 things to stay safe and save money.
Travel insurance – you need it when going overseas! I use

this site

to get the best quotes and purchase my packages from. Do not skip this – having medical coverage abroad as well as other coverage in case of missed flights, lost luggage, etc is essential. As I said, I have never gone wrong using

this site

.
Getting to Oxford from London by Public Transportation
All visitors to Oxford from London should get there by public transportation as it's the easiest way and means you don't have to deal with renting a car or parking, which is in short supply in both cites.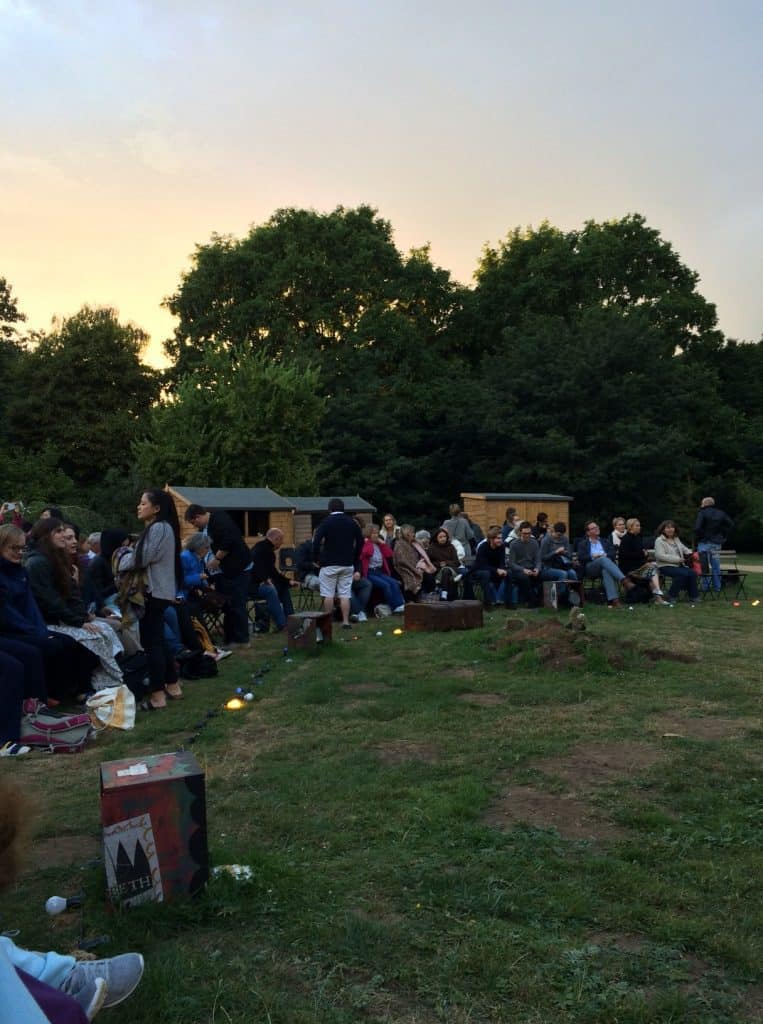 How to Get to Oxford from London by Bus
The cheapest way to get to Oxford from London or from Oxford to London is the Oxford Tube, which, despite the name, isn't the tube but a bus!
It runs regularly from multiple stops in London, directly into Oxford's city center at the Oxford bus station with a few stops on the outskirts of Oxford.
You can purchase a single (one way) or return (round trip) ticket, either online in advance or on the bus.
Tickets are discounted for children, groups, those over 60 and those under 26 years old.
Regular adult prices are £10 one way and £15 return in 2022.
The bus seats are comfortable, and even have a USB charger to keep your electronics charged during your journey.
It's almost a 24 hour service, so by far the easiest way to get from London to Oxford.
The only downside to this option is that you are affected by the traffic, so your journey could take anywhere from an hour to two hours depending on the time of day.
I contend that the Oxford Tube is the best way to get to Oxford from London.
Click here to learn more about the Oxford tube.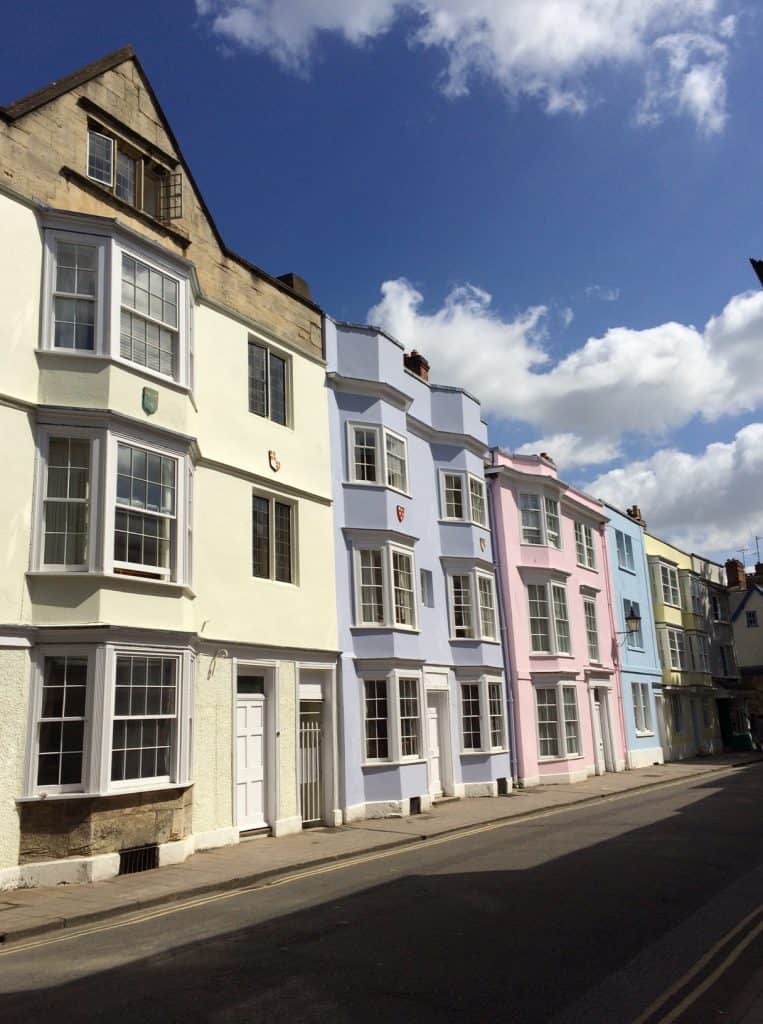 How to Get to Oxford from London by Train
If a bus isn't your thing, you can also get to Oxford from London by train.
The route runs from London Paddington Station to Oxford and London Marylebone Station to Oxford.
Which one you take depends mostly on what time you want to go and which one is cheaper.
You can compare London to Oxford train times and prices at Omio, as well as book your tickets.
The journey takes about 45 minutes to an hour, which makes traveling by train a faster way to get to Oxford from London.
You can also plan your timetable more easily, as there is no traffic to worry about and you will know when your planned arrival into Oxford is in case that helps you plan other scheduled activities more easily.
However, the prices are higher – a last minute one way ticket on one of these trains at the time of writing this article is about £30 per person, compared to £10 on the Oxford Tube.
One thing to note when taking the train to Oxford from London is that some routes continue to "Oxford Parkway Station."
For those visiting Oxford to sightsee, this is not the stop you want.
Instead, you want plain old "Oxford" as your stop.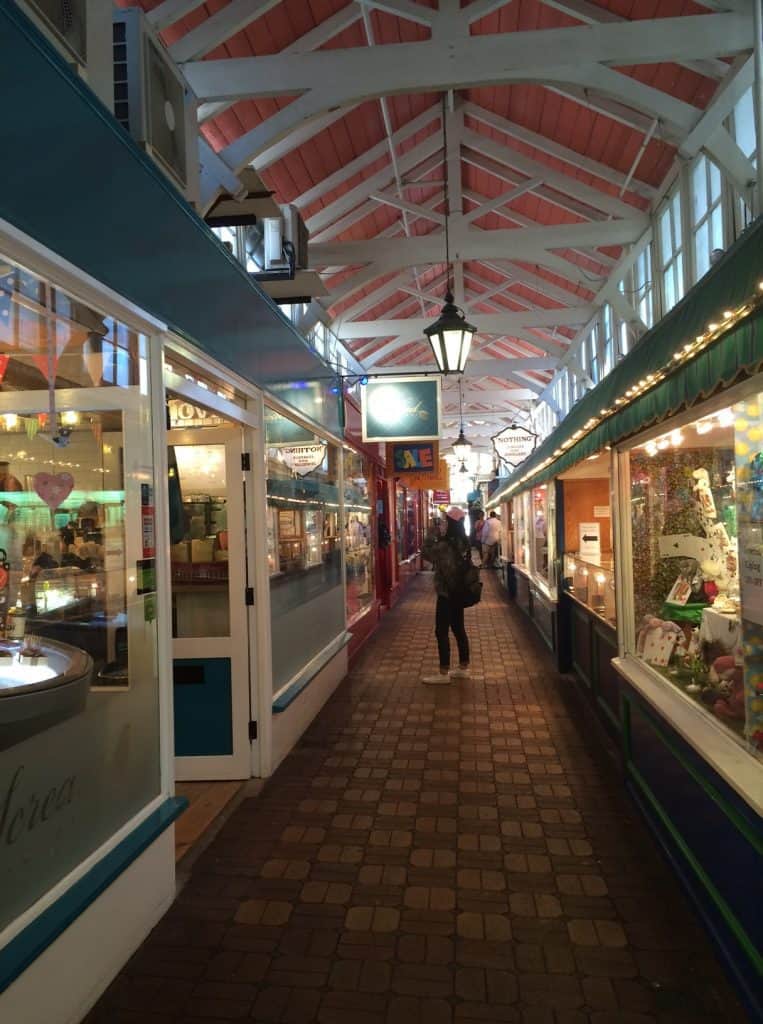 Getting to Oxford from London with a Guided Tour
The final option for visitors wanting to travel to Oxford from London is to take a guided tour.
This is a fantastic option when you want someone to show you the ropes, and you'll be transported to Oxford via private coach so you don't have to stop to pick anyone else up like on the Oxford Tube.
You have a few option depending on what you want to see in Oxford, but I recommend either this tour which takes you to Windsor, Stonehenge, and Oxford in one day from London or this tour which takes you to Oxford and Cambridge in one day from London.
Harry Potter fans should also consider this tour, which includes both Oxford (a huge Harry Potter filming location) and the Harry Potter Studio tour in one day trip.
Want more UK travel help? Check out these guides!