This post contains affiliate links for which I may make a small commission to help keep the site running. You will not be charged extra for these items had you not clicked the links. Thank you for your help to keep the site running!
Ah, Paris.
The City of Love and also one of the closest European cities to London.
For those of you wondering how to get to Paris from London, it's likely that you're considering a day trip from London to Paris or perhaps a weekend trip for extra time.
Maybe you're a first time visitor to Europe, a study abroad student in Europe, or on business travel.
I'll talk more about the logistics behind a day trip to Paris later in the post, but for now, we'll talk about the options of getting from London to Paris, including the cheapest way to get from London to Paris, the best way to get from London to Paris, and the fastest way to get from London to Paris.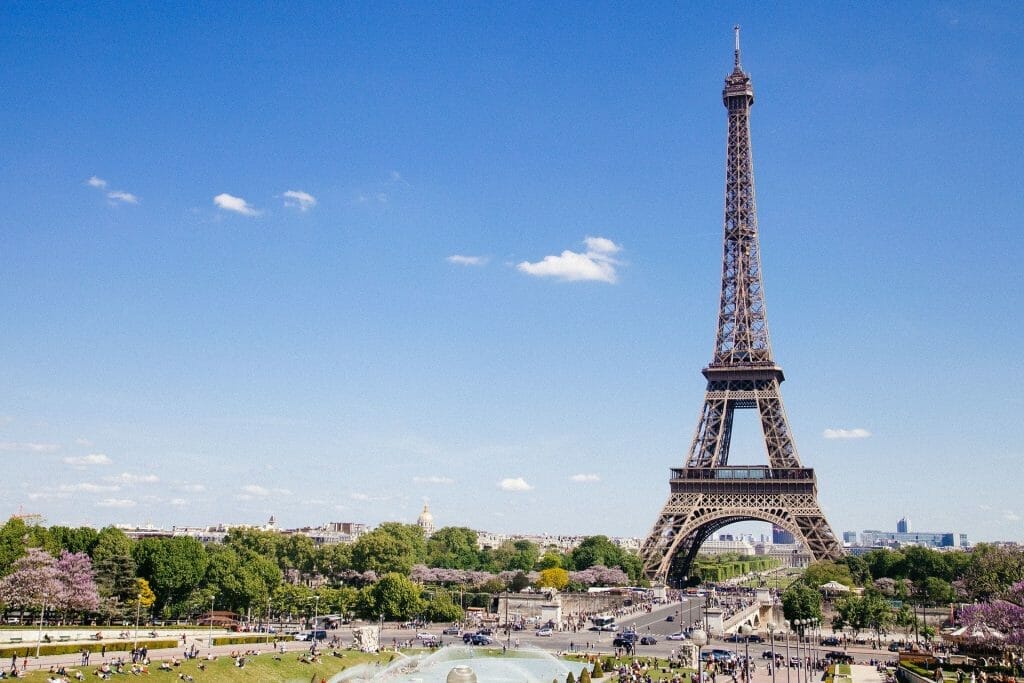 Expert tip for all types of public transportation within Europe: the best way to figure out your best options is to click here to use Omio (free), where it'll show you the prices, options (including buses, trains, taxis, ferries, and even flights) and help you compare the cheapest and fastest routes.
Distance from Paris to London
Paris is about 292 miles away from London, just a bit closer than the distance between London and Disneyland Paris, which is outside of Paris.
IMPORTANT: are you coming to the UK from abroad?
In case you're reading this from outside the UK and will be a foreign visitor here, you need to know these 2 things to stay safe and save money.
Travel insurance – you need it when going overseas! I use

this site

to get the best quotes and purchase my packages from. Do not skip this – having medical coverage abroad as well as other coverage in case of missed flights, lost luggage, etc is essential. As I said, I have never gone wrong using

this site

.
How to Take Public Transportation from London to Paris
The public transportation connections between London and Paris are some of the most famous in the world – who hasn't heard of the Chunnel?
Taking the train is just one way to get from London to Paris, however.
If trains aren't running or you have any reason why you can't or shouldn't take a train, you've got other options that I'll list down below.
Taking public transportation from London to Paris is how I recommend the vast majority of people travel.
You can drive, which I'll talk about below, but why spend hours and hours in traffic when you could be zooming under the English Channel or at least letting somebody else do the driving?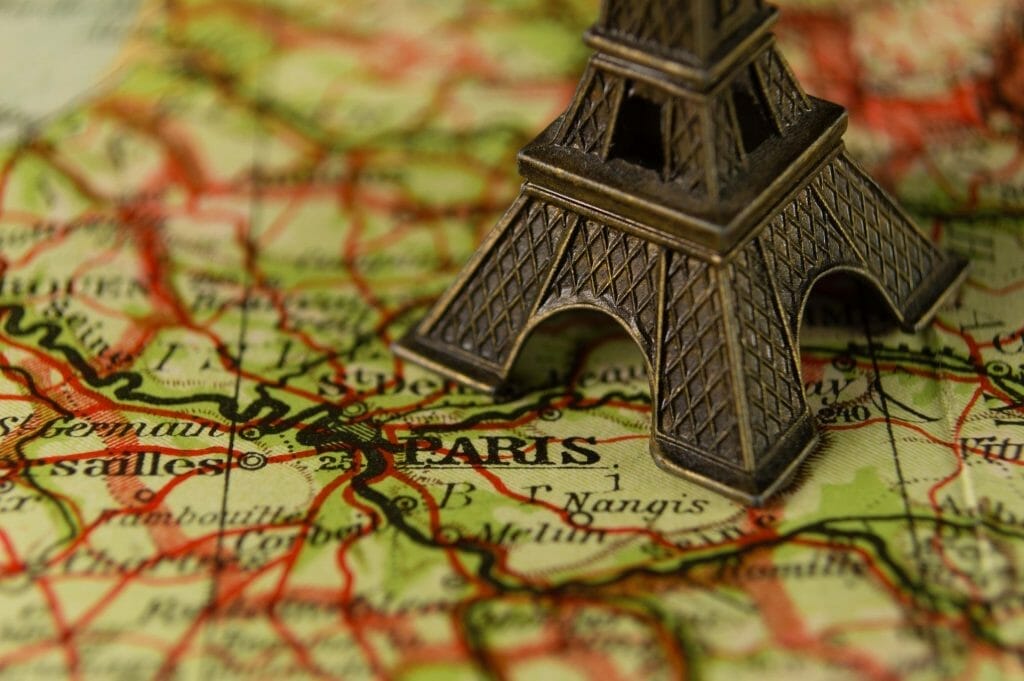 Taking the Train from London to Paris
Taking the direct train from London to Paris is the easiest and most popular way of traveling between the two countries.
You only have one option for this train: the Eurostar, and it departs from London St. Pancras Station.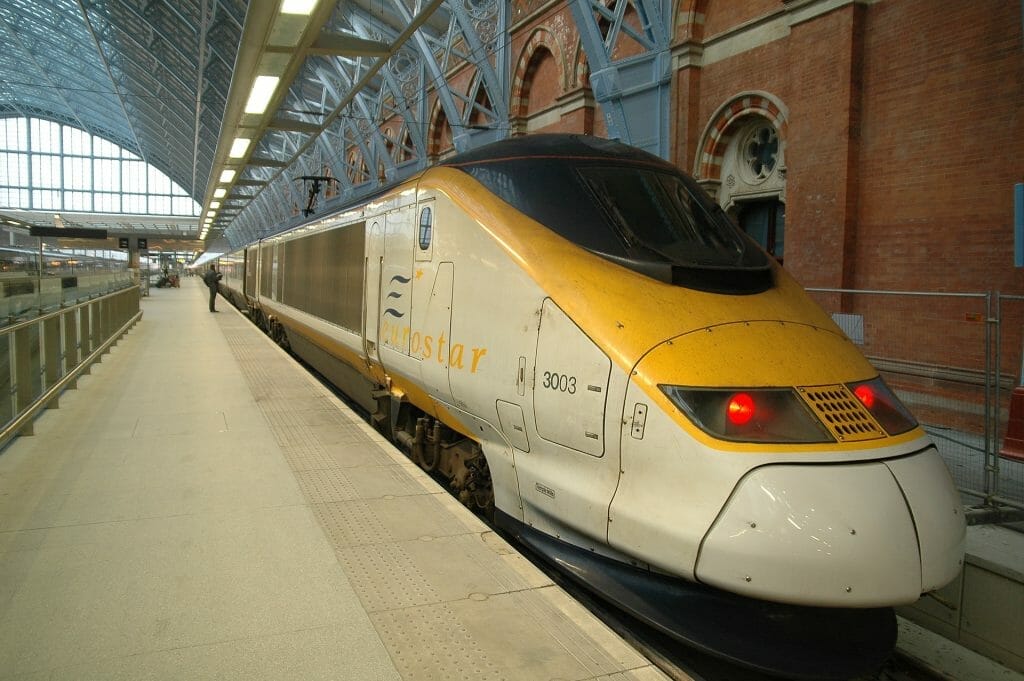 On the London side, you have airport like security where you have to put your belongings your X-rays and be scanned.
However, there are no liquid restrictions like there are on planes which make it a popular option for people wanting to bring lunches and things to eat and drink on the train.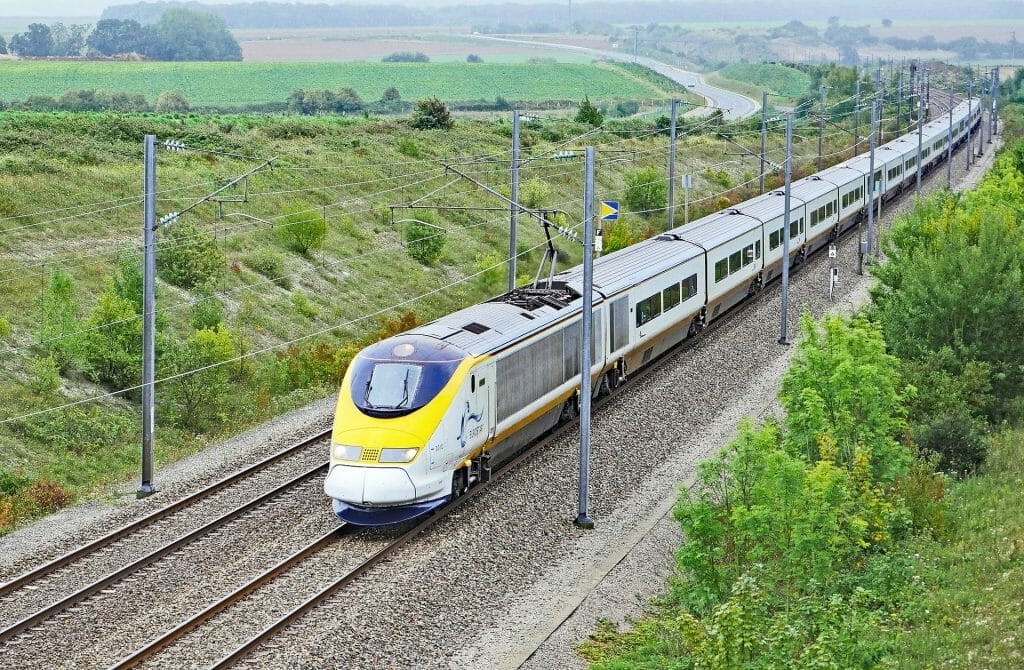 The full journey takes about 2 hours, and it lets out at Paris's Gare du Nord station on the other side.
Some trains also stop at places like Ashford and Ebbsfleet in the UK before carrying on to France, but you do not need to change trains.
To find the best deals on the Eurostar, you'll want to book as soon as tickets are released.
The closer to travel, the more the tickets go up so don't play the waiting game.
If you snag the cheap seats, you could be traveling for about £30 per person each way.
Of course, in peak season or right near travel, these prices can soar to closer to £100 for one way.
You can book your Eurostar tickets online and print them at home to then show on the train.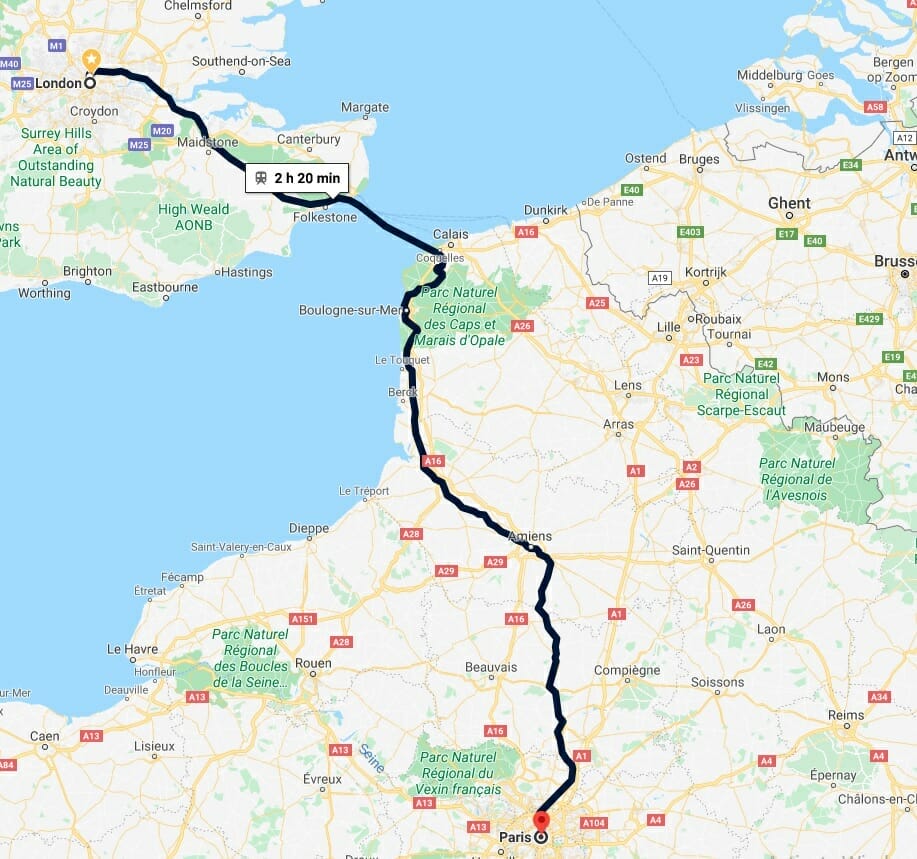 Getting a Bus from London to Paris
The cheapest way to get from London to Paris is to take a bus from London.
However, this route takes quite awhile – sometimes up to even 10 or 11 hours depending on traffic.
The London to Paris bus options that run the route include FlixBus and Blablabus (I recommend finding the best options using Omio).
Tickets hover at around £20 or less one way for the cheap deals, which is of course a steal if you're traveling on an extreme budget and just want to get to Paris for less.
Keep in mind, though, that you're losing precious time on your trip, and a London to Paris bus is never going to be as reliable as a London to Paris train when it comes to being punctual.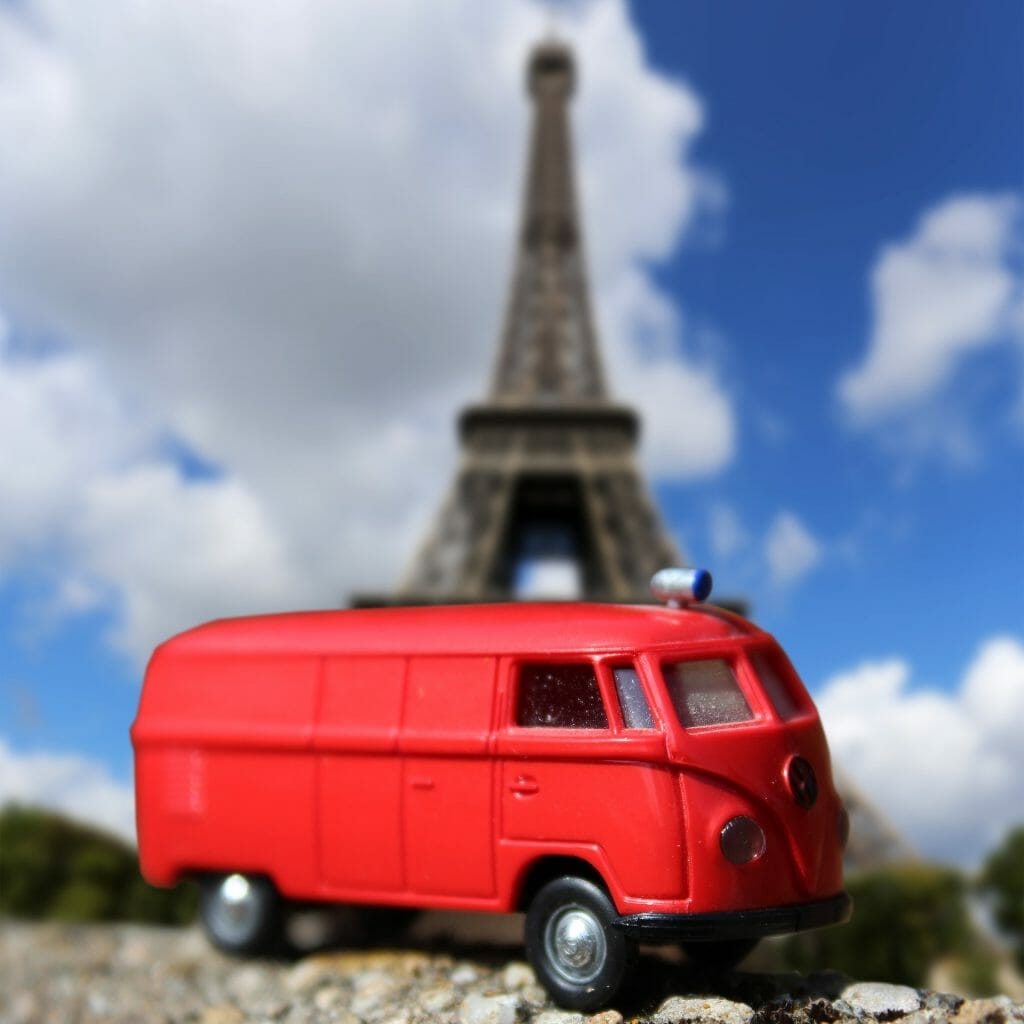 Flying from London to Paris
A third option when considering how to get from London to Paris is to fly.
You can get flights to Europe as cheaply as £50 round trip or £20 to 30 each way if you book at the right time using a site like Skyscanner to tell you all of the best deals.
You can also fly into two different Paris airports – Charles de Gaulle and Orly.
CDG is the main Paris airport and much closer to the city than Orly, so if you're only going for a short trip, try to book into CDG.
Keep in mind when flying that you will need to get to the airport 2 hours ahead of time each way, plus the actual travel to the airport which are outside the city center (including in London).
This can mean that sometimes the benefits of taking the train are higher than flying even if flying is cheaper.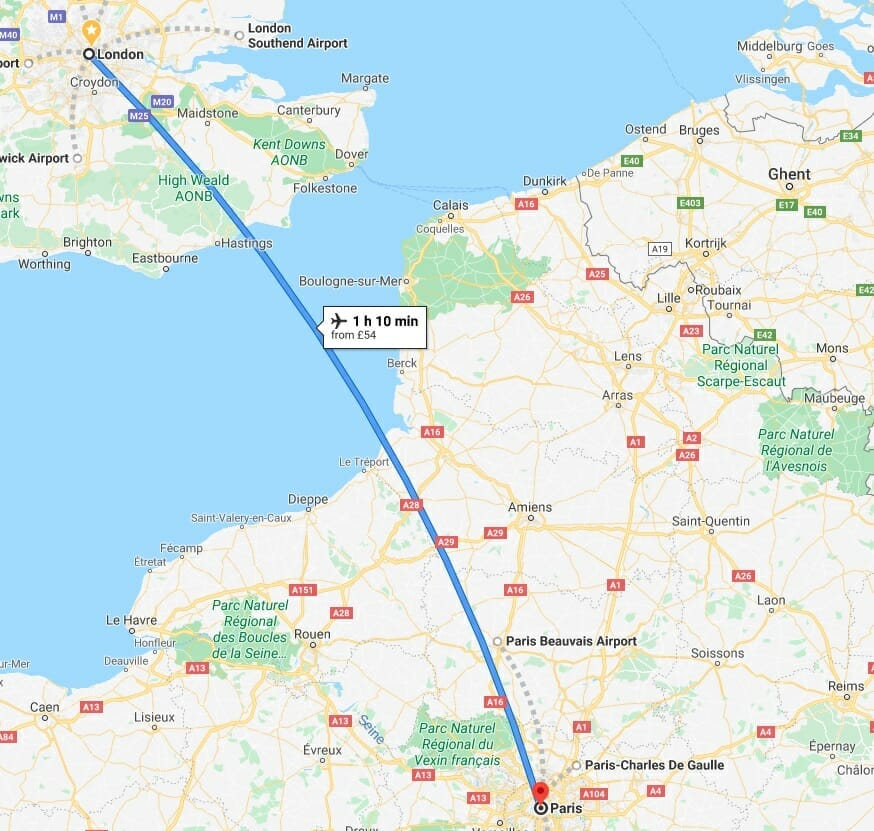 Driving from London to Paris
It's perfectly possible to drive from London to Paris and lots of Brits do it each year, whether for a vacation or to see family or on their way to Disneyland Paris or skiing in the Alps.
If you don't have a car in the UK, you'll want to rent one using Discover Cars for the best comparison prices.
If you're a visitor to the UK, however, don't drive from London to Paris.
It takes too long (about 6 – 8 hours), requires a hefty fee for the Eurotunnel and gas plus the rental car, and also you'd have to make sure you were equipped to drive in both countries (France has special regulations on what you have to keep in the car to drive).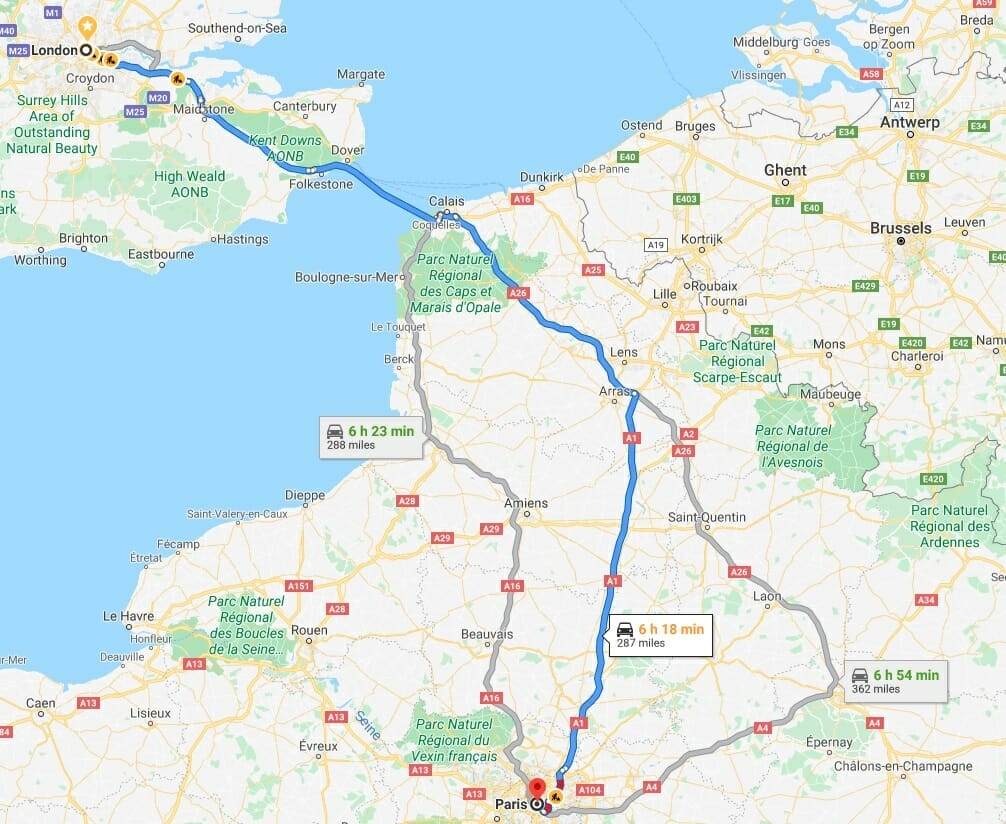 Can You Go to Paris on a Day Trip from London?
Technically, it is possible to go on a day trip from London to Paris and many people do it.
What you need to consider is how you get there and how long you're happy to spend there.
It goes without being said that you are not going to see much of a large city like Paris on a day trip from London.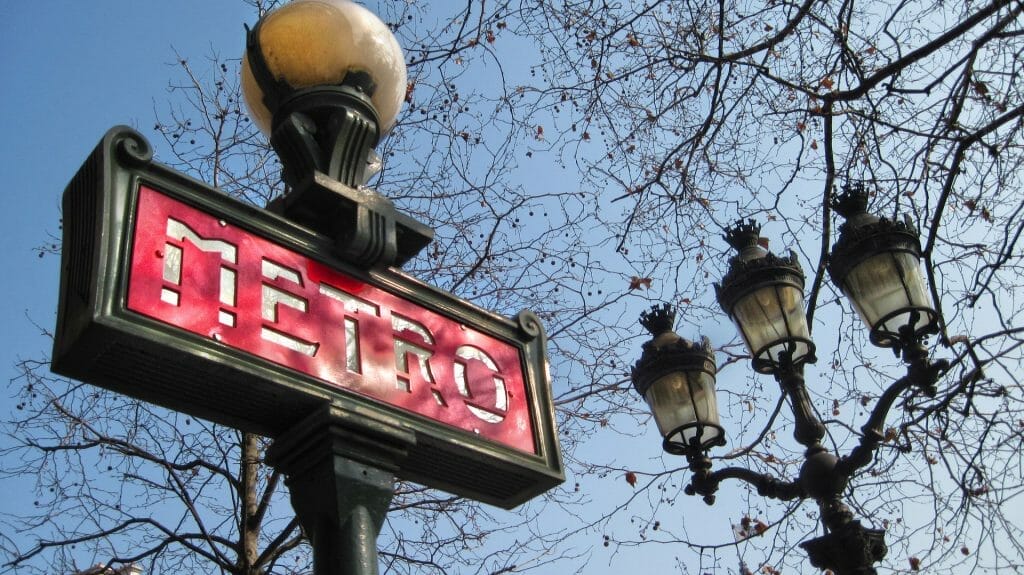 You either need to go in with a specific goal, ie, see the Eiffel Tower, or you need to be comfortable going on a whistlestop tour around and not spending long in any one place.
If this is your only trip to Europe and you just want to make sure this bucketlist item is crossed off, then by all means, do it.
If you can spare another day or even longer, however, Paris deserves more time (and this is coming from someone who hates Paris).
If you are doing the day trip, obviously the bus is out of the question.
I find the train much more convenient for a day trip because it gets you right into the heart of Paris, but people also do it with flights if they get really early ones to Paris and really late ones out.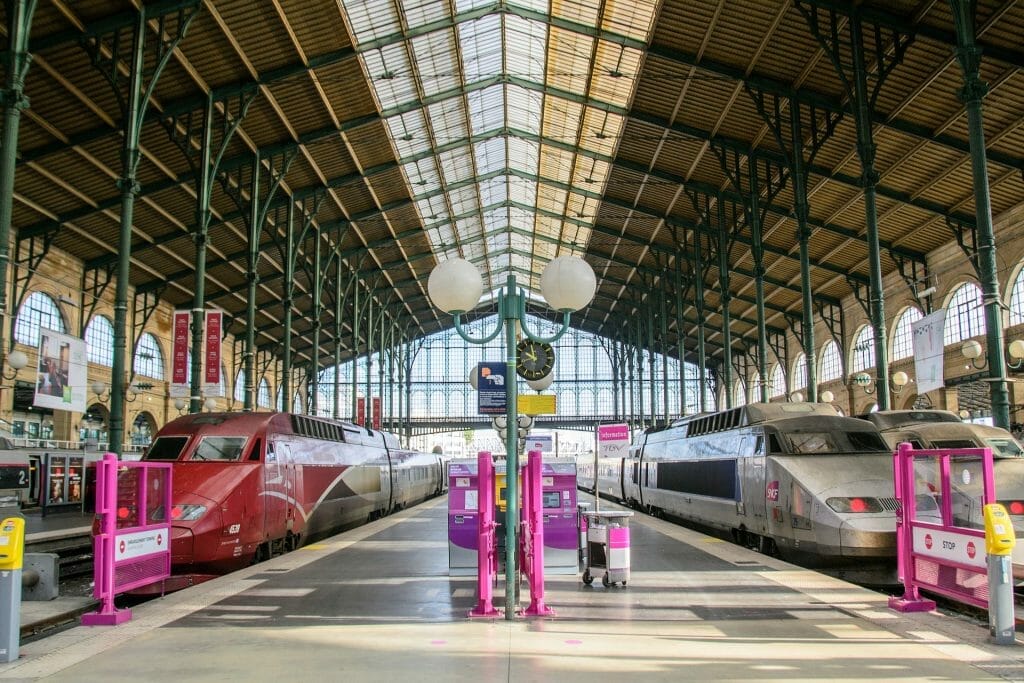 Taking a Guided Tour from London to Paris
Another way to see Paris from London is to take a guided tour.
I have used and recommend this company as the best provider of this service as you'll get a guide who whisks you around the city and takes care of your transportation for you.
Again, keep in mind that on a tour like this, you're not lingering.
You're seeing as much as possible, being taken around as quickly as possible (with time for photos), and you may feel a bit of sightseeing whiplash by the end!
However, this method is preferable for people who aren't confident in their traveling skills or would prefer an easier way to see Paris from London, as obviously there is the language barrier there and if you've never been to Paris, it can feel intimidating to navigate.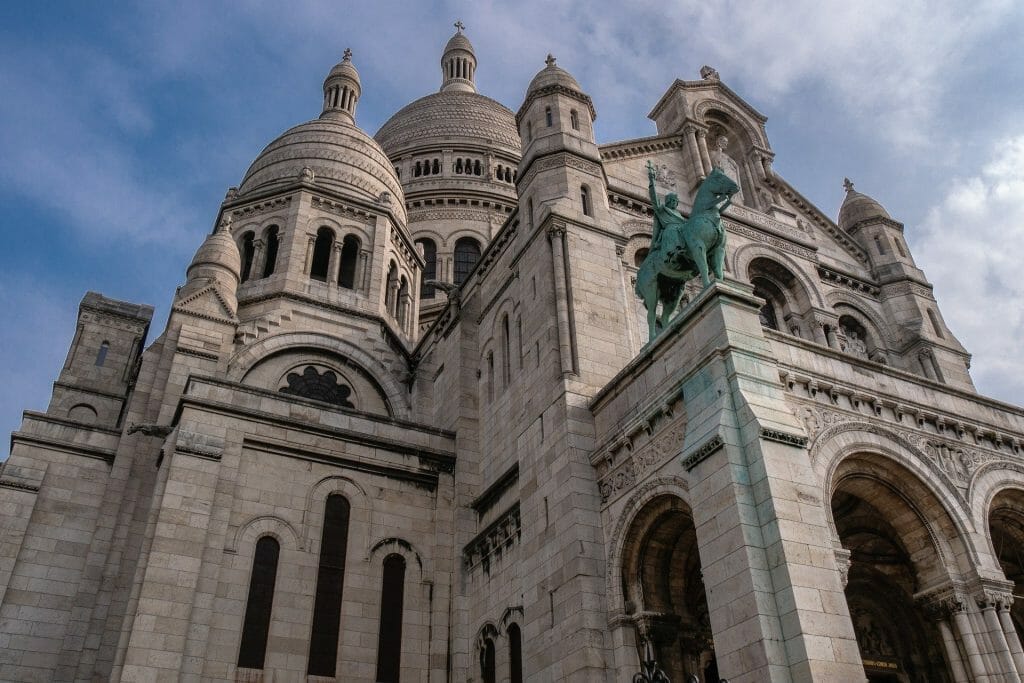 Want more UK travel help? Check out these guides!