Whether you're needing to download some directions via Google Maps, call to make a reservation for afternoon tea in London, or use data to make a Whatsapp call back home, figuring out how to use your American (or other country's) phone work in the UK is an important piece of the puzzle when it comes to planning a trip to the UK or Europe or figuring out how to move to the UK from America.
There are a few different options on using a US cellphone in the UK based on your circumstances and how many days you're spending in London, so in this post I'll walk you through some of the most popular methods to help you make the right one for you and your family.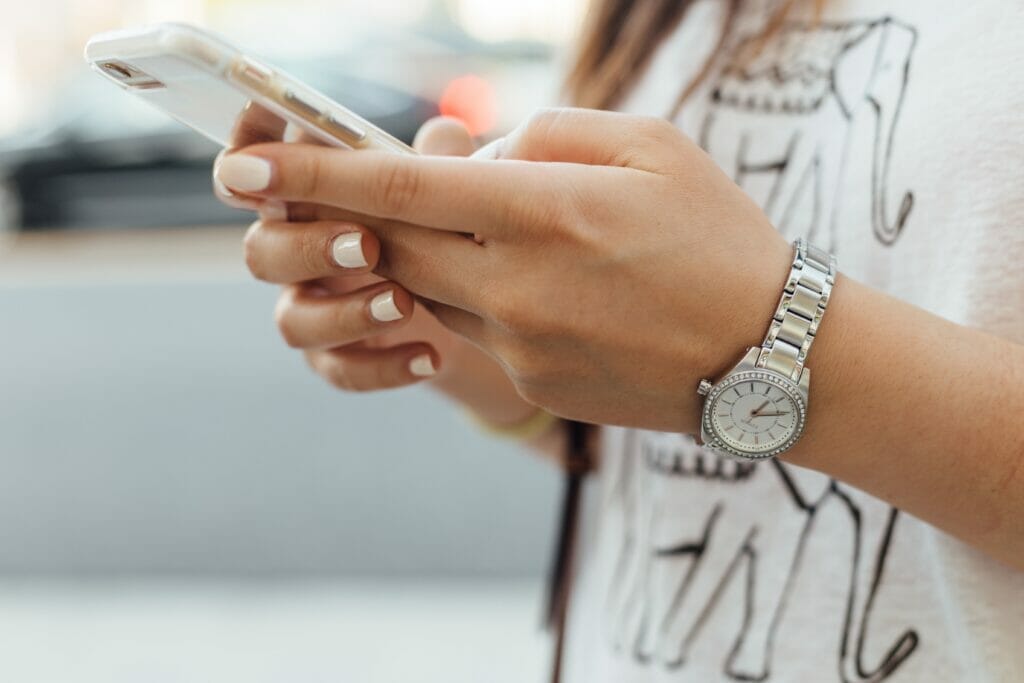 If you don't want to scroll all the way through and just want to know exactly what provider and plan I recommend, click here or see the chart below.
GET A

FREE

UK GUIDE and ACCESS TO MY PLANNING FB GROUP
With 50+ pages of helpful travel tips and the "best of" UK lists, this is your ad-free key to your UK trip.
Hey! Want more honest UK tips and planning advice? Click here to join my London and UK Travel Tips Facebook group, where I can answer more of your questions!
How to Use Your American Phone in the UK if Your Phone is Not Unlocked
The first thing you need to do to answer the question, "Can I use my US phone in the UK?" or "Will my phone work in the UK?" is find out whether or not your phone is "unlocked."
The easiest way to do this if you don't know it already is to to either call up your provider and ask, or try switching SIM cards with a friend or family member who is on a different network in your own country.
If their SIM card works in your phone and it is not the same network you use, then it's probably unlocked and your phone can work in England.
If your phone is locked with no way of unlocking it, you need to either stick with the first option I'll talk about in a minute or enter discussions with your provider on how to unlock it or look up one of the probably sketchy guides online on how to do so.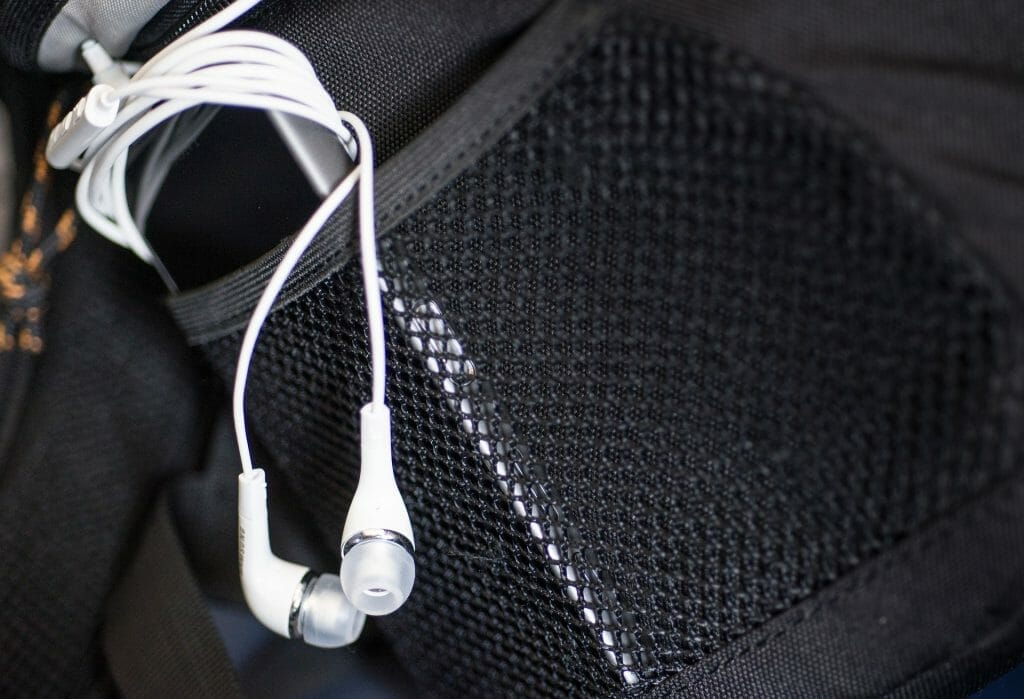 Option 1 for using a US Phone in the UK: Use Your Provider's International Plan
The first option for using US phone in the UK is to purchase your existing provider's international plan for the amount of time you're going to be traveling.
This is a great option for people who don't want any hassle besides dealing with their existing American company and are willing to pay what it takes to get international coverage, but you need to be very careful about researching what the international plan provides and ensure you will be able to use data in the UK as well (most of the need for international coverage isn't making texts and calls – it's using apps like Citymapper and looking up information as you go!)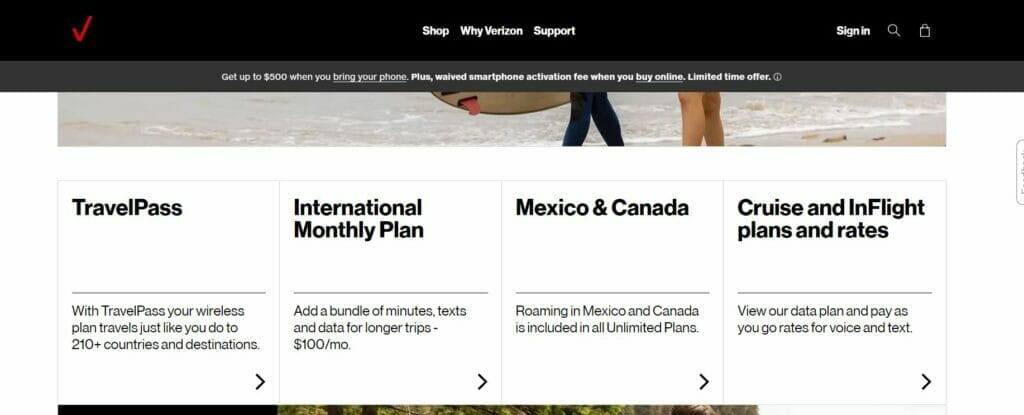 This can be very pricey, depending on your provider and how long you're going for, and if you plan to be a study abroad student or have people in the UK be able to call you or call you back, this isn't the best option as people in the UK aren't going to want to spend more to call an American or foreign number (or may not even be able to based on their plan).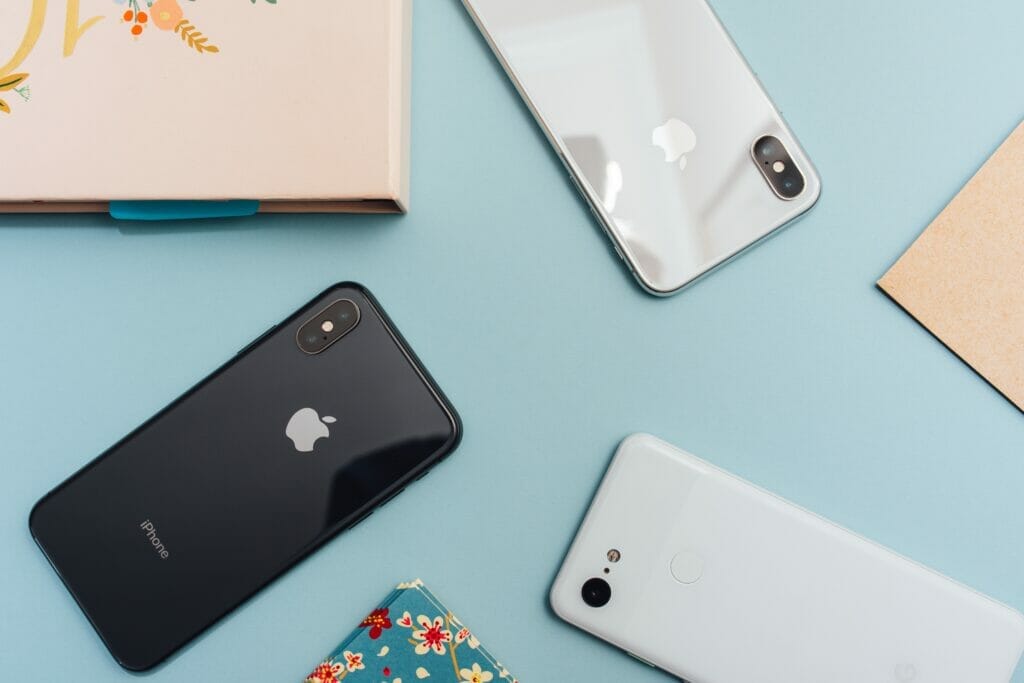 How to Use Your Unlocked American Phone in the UK
Option 2: Use Your Existing US Phone and Put in a UK Sim Card
Let's assume your US phone is unlocked and you have checked that you are able to put in SIM cards on other networks (ie, the answer to "will a UK SIM card work in a US phone" for your phone is, yes!)
The next thing you need to double check on when asking yourself, "will my US phone work in the UK?" is whether it is technically compatible with UK networks.
The vast majority of smartphones now are considered "world phones" and will be, but for a quick test, use this site which will let you choose your Make and Model of phone and choose "3" (Three) for the carrier.
Okay, so you're good good to go – your American phone will work in the UK and be able to pick up some form of data or 3G. What next?
Phone and data plans in the UK are incredibly cheap, so by taking out your American Sim card and keeping it safe and then replacing it with a UK Sim card while in the UK, you're going to have all of the functionality of your phone, just on a different network.
You'll also be able to then text and call UK numbers, use your data for apps and directions and more.
This option does not allow you to use your phone function to call or text American numbers, usually, BUT – if you have an iPhone, you can iMessage anyone else with an iPhone in the world using your data and it won't cost them anything extra (or you can do it over WiFi).
You can also use your data to make calls and texts via Whatsapp, so really there is no need to be able to use your phone function to call people in the US during your trip because you have other ways of reaching them.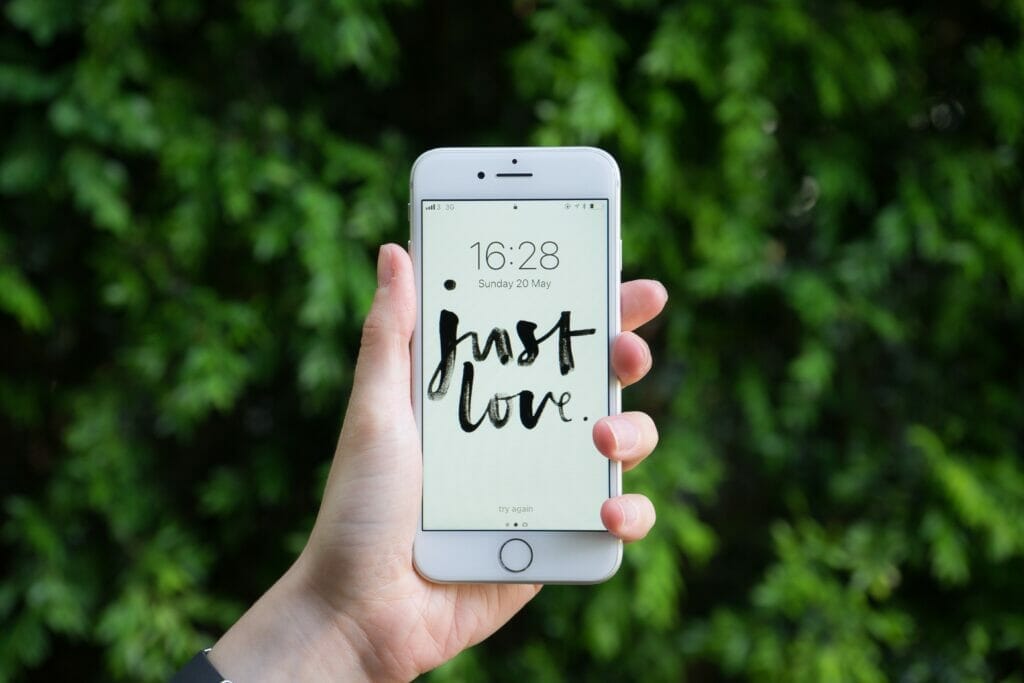 Which Provider Should I Use in the UK? How to Use US Phone in the UK
You'll get a million different answers from people who have good experiences with many UK providers including Three, Vodaphone, Orange, O2 and more, but my favorite and the one I have consistently used for almost five years is Three.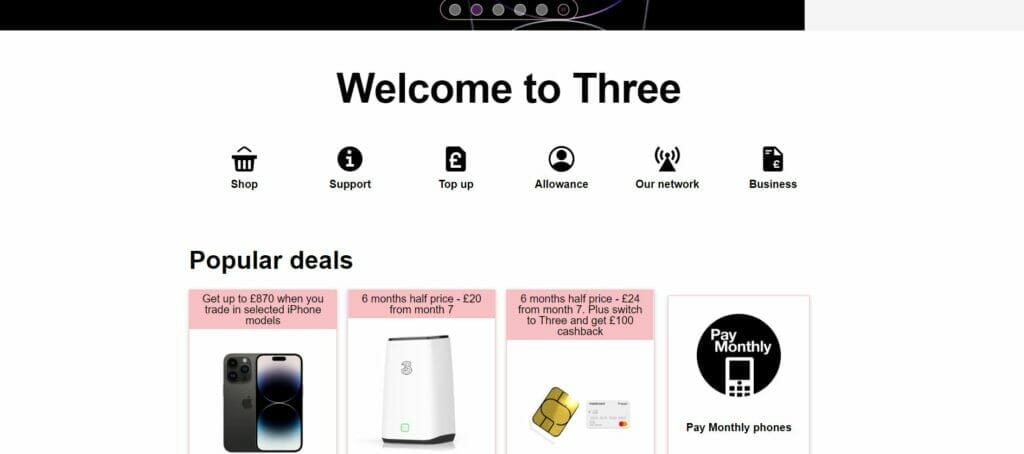 I do not recommend GiffGaff because of the inability to get your problem fixed in a store if you do encounter any issues.
To get a Three Sim Card, you can either purchase it ahead of time on Amazon by clicking here, get one from one of the Sim card vending machines at major airports, or pop by any Three store while in the UK (and they are numerous).
If you do have time, I recommend this option via Amazon which lasts for 30 days, has unlimited data (necessary for navigating via Google maps and using other apps), and unlimited calls and texts in the UK and across dozens of European countries if your travels will take you further.
You can also purchase other plans that have less data for less money like this one.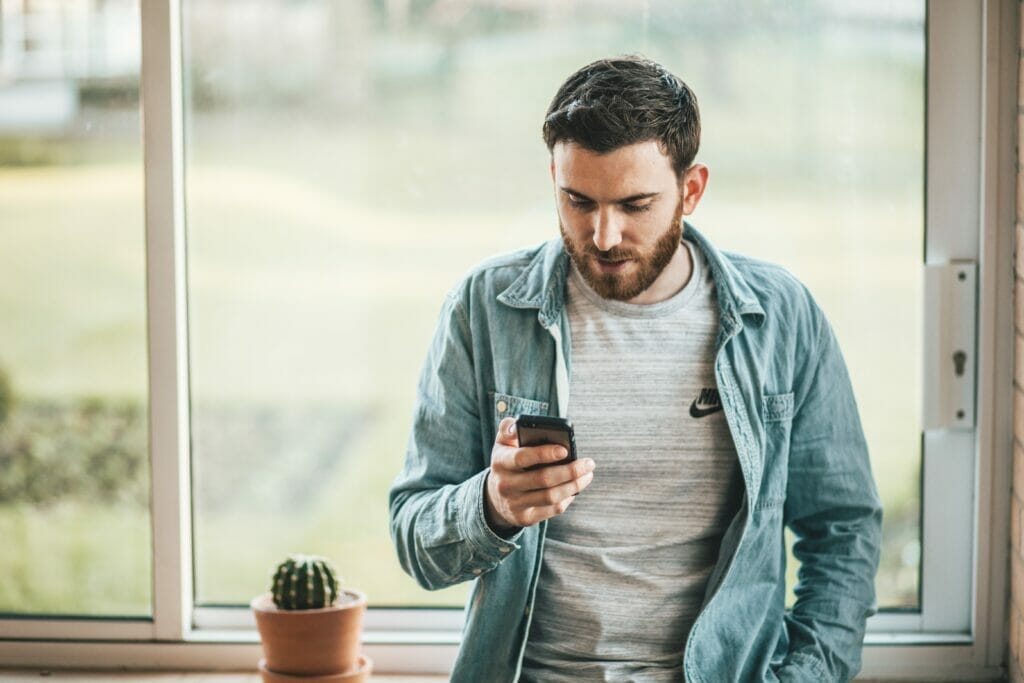 Option 3 for Using Phone in the UK: Get a New "Travel" Phone and Put in a UK SIM Card
Let's say that the first two options don't work for you for various reasons, but you still want the capacity to call and text (and use data, depending on the phone) within the UK OR you want other members of your family to be able to call and text you within the UK but don't want to go through the process of getting their American phones adjusted and set up for it.
In that case, you can purchase a cheap phone when you get to the UK from a place like Curry's or Carphone Warehouse and then plug in a cheap Pay as You Go Sim Card option into it (Three does these as well – for instance, you "top up" ten pounds and then don't add more unless you need it).
There are cheap phone options for about £10 that will work as a "throwaway" phone so you can use it to do simple calls and texts for safety or emergency reasons and won't worry about it breaking the bank.
Will My US iPhone Work in the UK?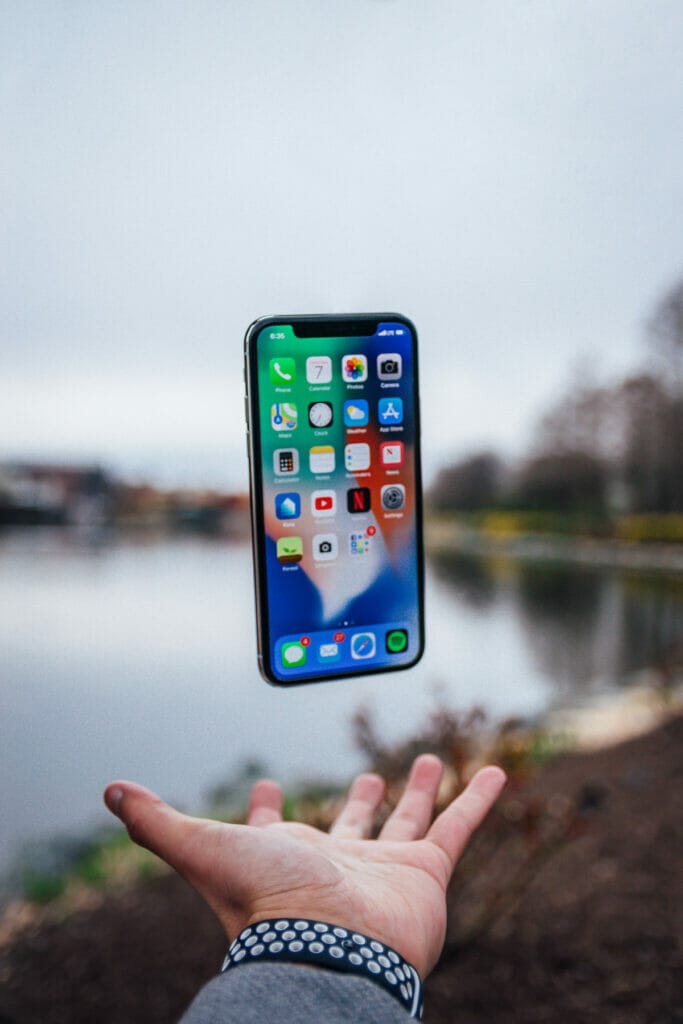 The brand of the phone doesn't matter as much as whether or not your phone is "unlocked" and able to accept other SIM cards.
Typically, you will have no problems using a US iPhone in the UK if it is unlocked.
Will my US Samsung Phone Work in the UK?
The brand of the phone doesn't matter as much as whether or not your phone is "unlocked" and able to accept other SIM cards.
Typically, you will have no problems using a Samsung phone in the UK if it is unlocked.
How Do I Dial the UK from the US or the US from the UK?
It's important to understand how to actually make calls, no matter what scenario you find yourself in.
How to call a UK number from the UK: you will use the format (this is a made up number) "07460 277 965" – you'll notice that the number will start with "0" and you will need to dial that.
How to call a US number from the UK: you will use the format "001 407 463 2119" where the American number starts with the "407" and you add "001" in front.
How to call a UK number from the US: you use the format "011 44 7460 277 965" where "011" is the "exit code" to dial from the US (or you can dial a "+" instead by holding down the 0 key), "44" is the UK country code and "7460 277 965 is the UK number – do not include the 0 directly front of the UK number in this instance.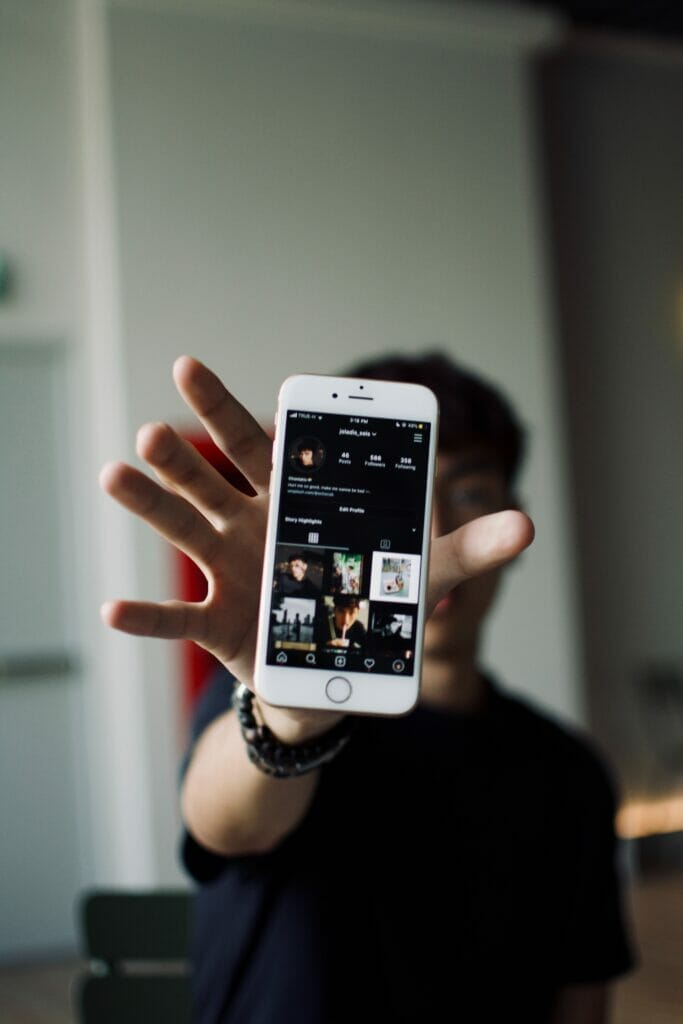 Can I Keep my American Number when in the UK?
If you're using the "international plan" option, you will keep your American number while in the UK.
If you are just temporarily using a UK Sim card while in the UK, either in your phone or in another phone, you will have a UK number for the duration of your trip to the UK.
If you are moving to the UK long term and will be cancelling your phone contract back in the US and want to somehow retain your US number (though I would argue there isn't a point for most people), it is possible to port your old number to a Google Voice account and to set up various call forwarding scenarios.