This post contains affiliate links for which I may make a small commission to help keep the site running. You will not be charged extra for these items had you not clicked the links. Thank you for your help to keep the site running!
Afternoon tea is one of the most popular thing for visitors to do in London due to the stereotype that Brits love tea – and it's true.
Brits do love tea, though as you'll read in my "what you don't know about London" guide, they don't sit down for "proper" afternoon tea (featuring sandwiches and scones and cakes) regularly – that's still a special occasion treat for people!
I'm aware that there exist a seemingly endless number of afternoon teas in London and a lot of questions when it comes to the best afternoon tea places in London, but in this guide I really want to try and give you guidance on what I feel are the best afternoon teas in London, not just a list of all of them.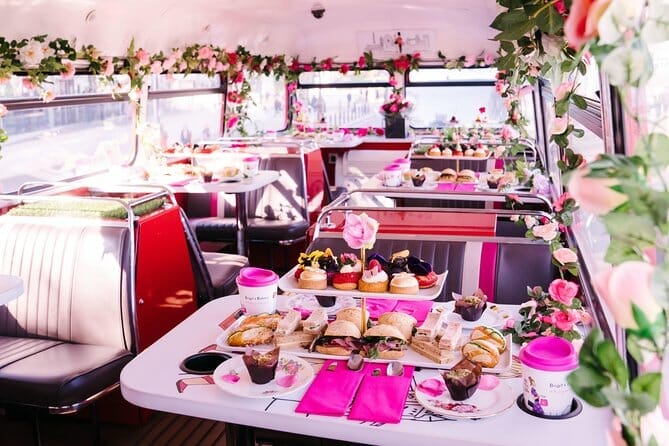 Here is my curated list of some of the most interesting and quality places to enjoy afternoon tea in London, including cheap afternoon tea in London!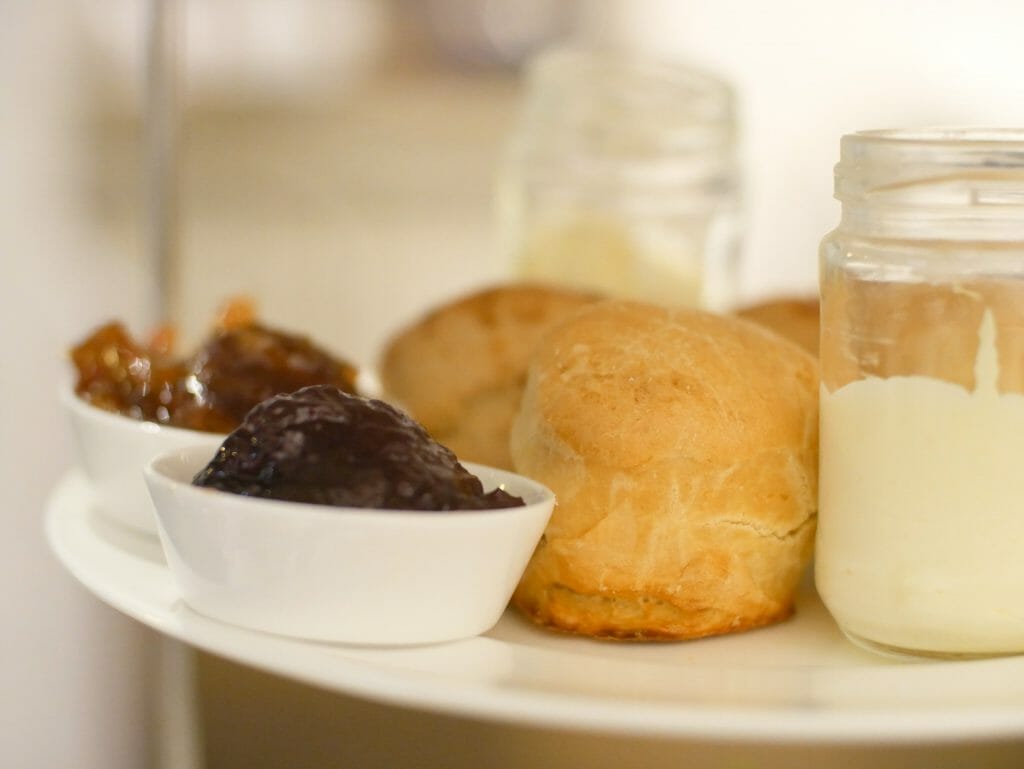 GET A

FREE

LONDON INTRO GUIDE and ACCESS TO MY FB GROUP
Start your planning with this "Intro to London" guide and access to my London planning Facebook group!
The Absolute Must-Knows (from a Londoner)
Best Afternoon Tea in London
1. St. Ermin's Hotel
Nestled away near St. James' Park, St. Ermin's Hotel is a beautiful, quaint, hotel that does a stunning afternoon tea with delightful staff.
Their tea "theme" changes occasionally based on the season, but overall you can expect your choice of tea (including herbal ones), lovely sandwiches, amazing cakes, and warm scones with clotted cream and jam.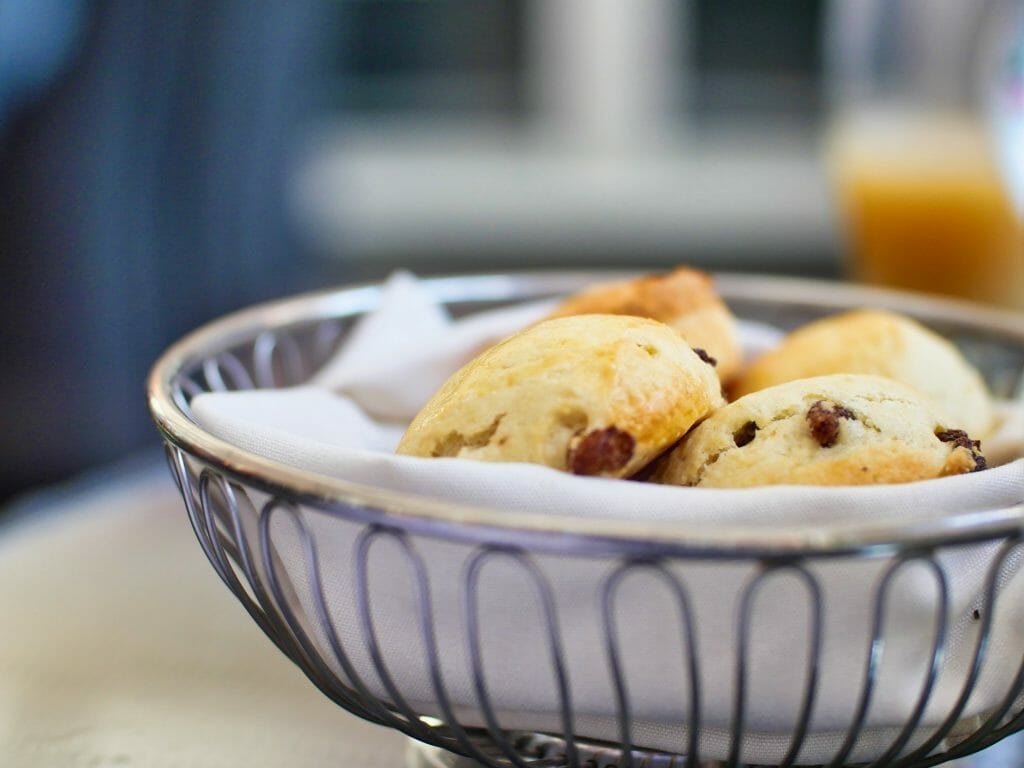 There is both an outdoor and indoor seating option, which makes for a fantastic afternoon tea in London with a view if you choose to sit outside in the summer months.
In the winter months, it's indoors only in their gorgeous tea room.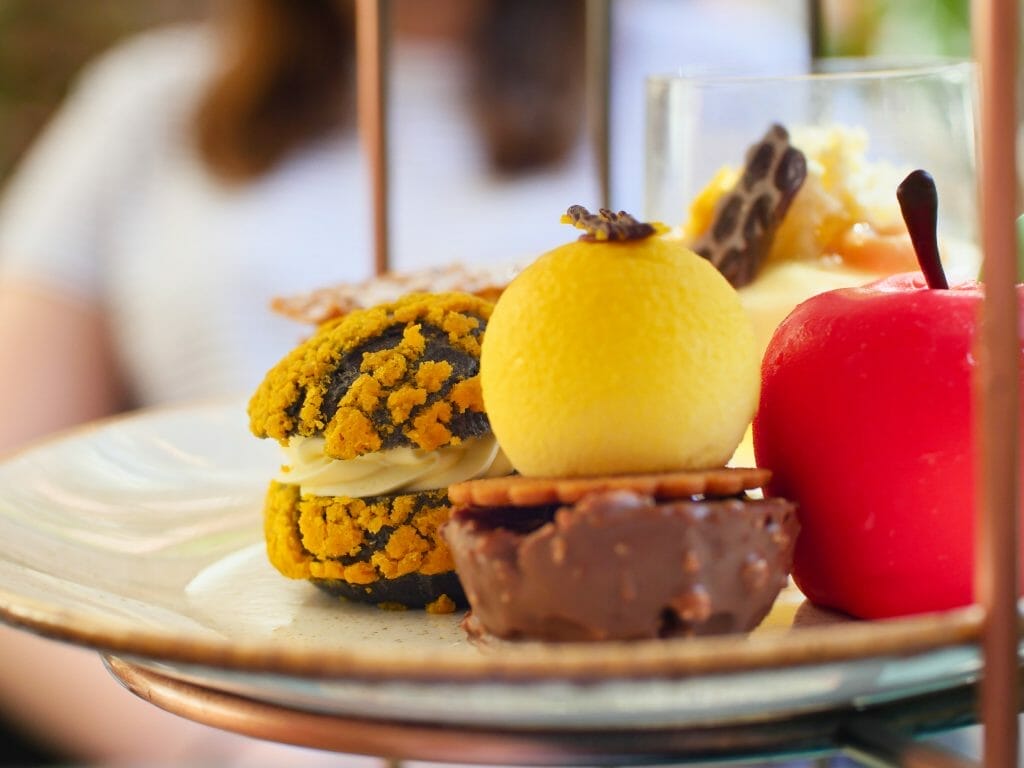 This tea is a fantastic mid-range budget option when you want the atmosphere of a traditional tea without the price tag.
There is also a special kid's option which features food more on their level and some soft drinks, which makes this the best afternoon tea for kids in London.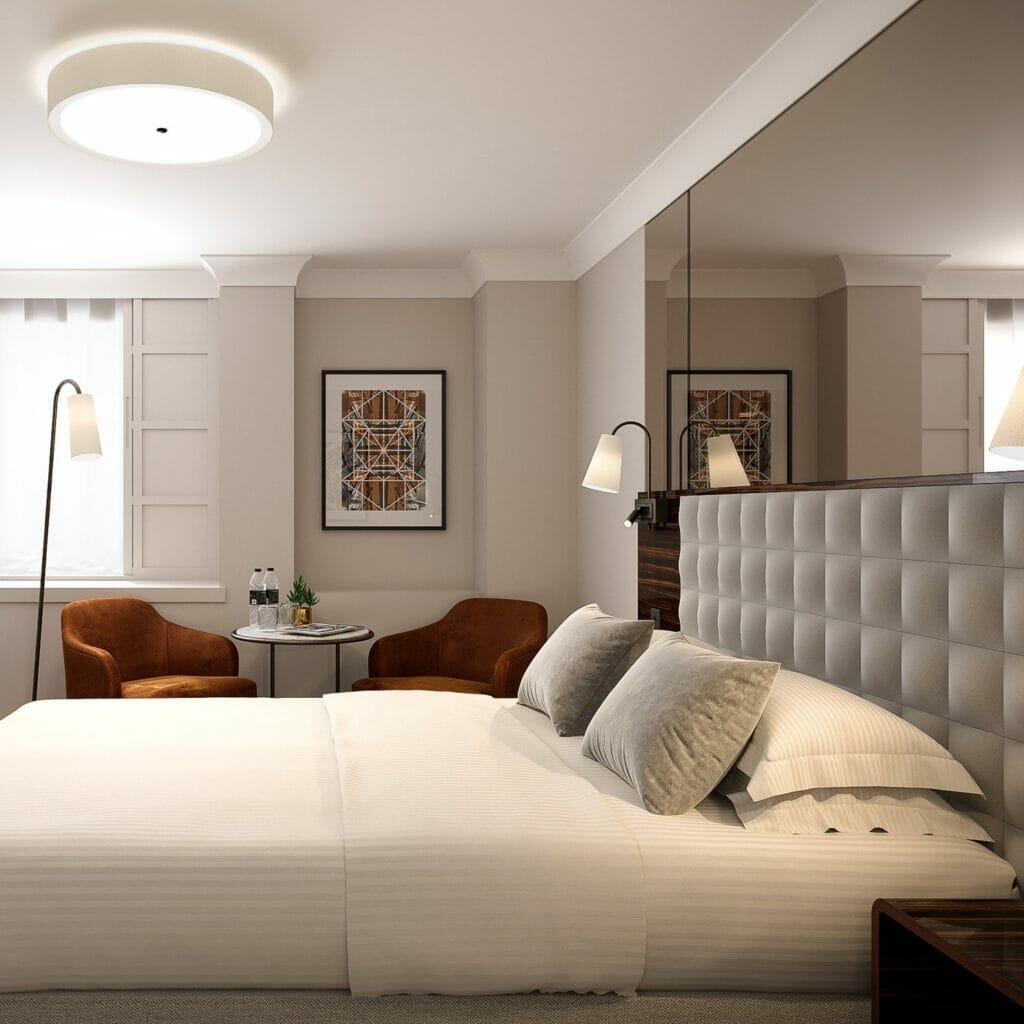 2. Beas of Bloomsbury: cheap afternoon tea in London
If you're looking for a casual afternoon tea in London, Bea's of Bloomsbury is for you.
They have multiple locations across London, including St. Paul's and Bloomsbury (near the British Museum), and their light and airy spaces provide a modern afternoon tea vibe with all of the normal suspects – scones, cakes, and sandwiches!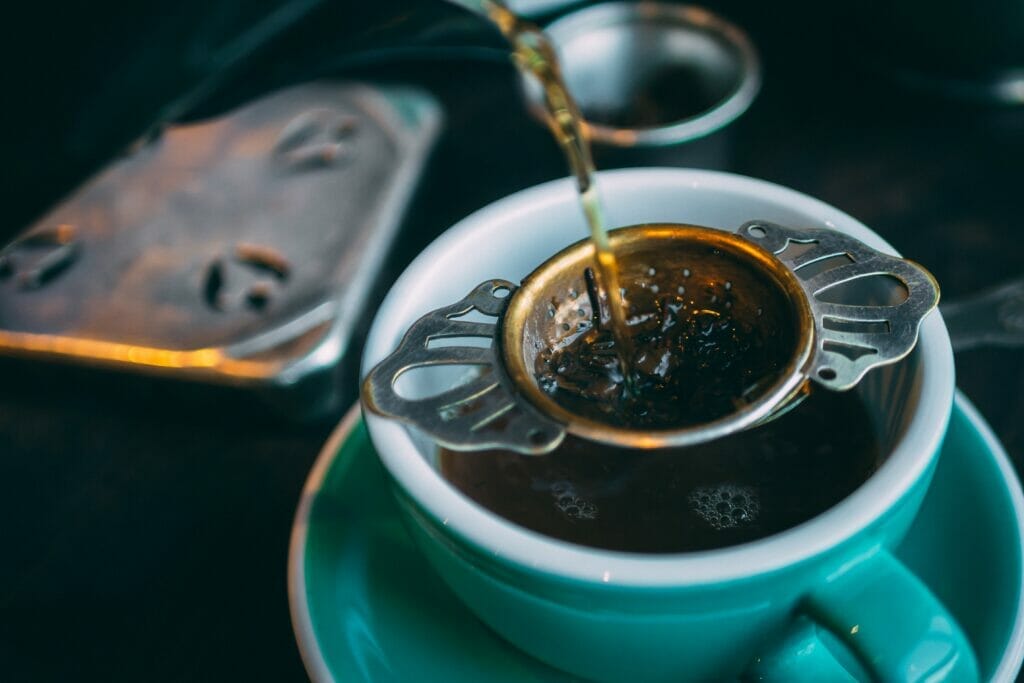 They cater to those with dietary needs with vegetarian and gluten-free options, as well as the ability to change their menu for other needs if you let them know in advance.
I like this option for families and those who need more options in the location of where to have their tea depending on their schedule.
IMPORTANT: are you coming to the UK from abroad?
In case you're reading this from outside the UK and will be a foreign visitor here, you need to know these 2 things to stay safe and save money.
Travel insurance – you need it when going overseas! I use

this site

to get the best quotes and purchase my packages from. Do not skip this – having medical coverage abroad as well as other coverage in case of missed flights, lost luggage, etc is essential. As I said, I have never gone wrong using

this site

.
3. Brigid's Bakery Afternoon Tour: best afternoon tea in London
Have you ever considered enjoying afternoon tea while on a bus tour of London?
Well, you should!
Sign up for an afternoon tea on wheels with Brigid's Bakery, a super fun option that takes you past some of London's most famous landmarks while you're stuffing your face with scones.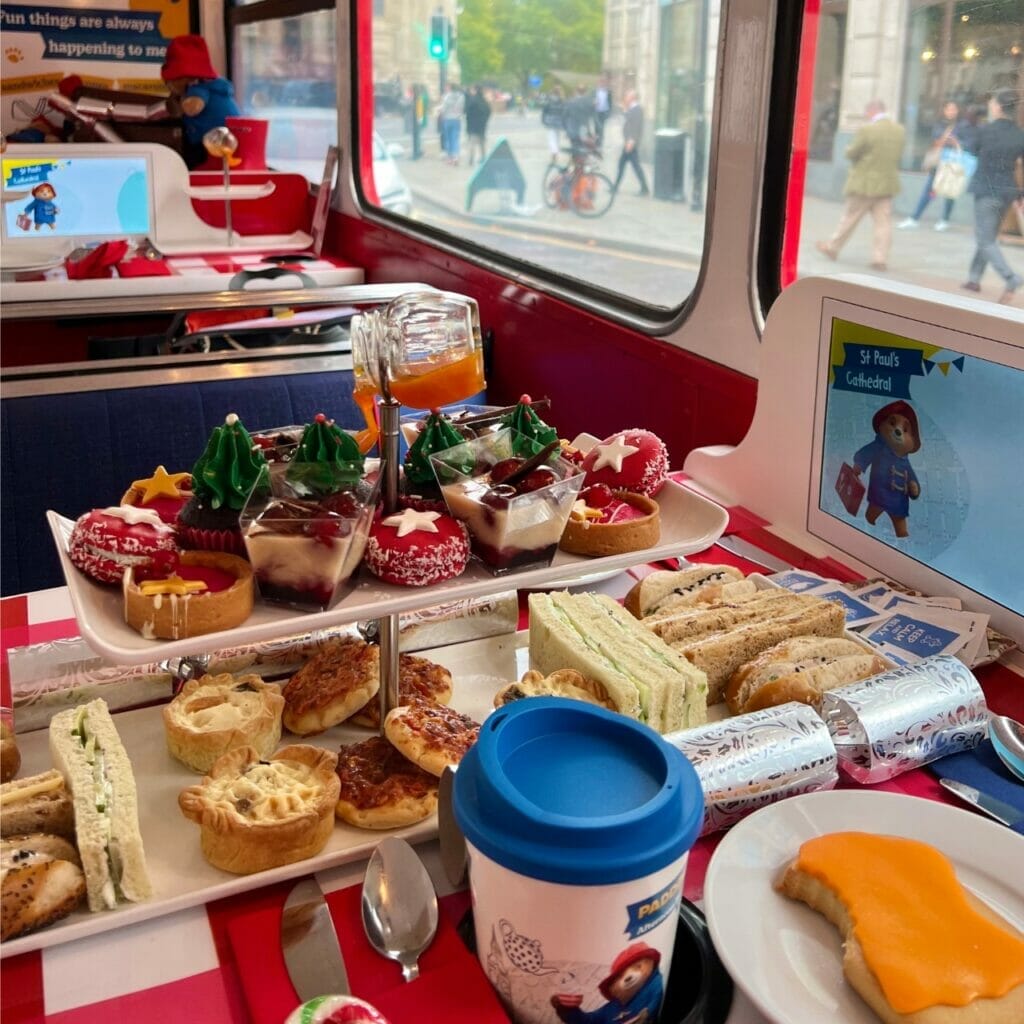 It's one of the quirky afternoon teas in London, and regularly voted as one of the best.
You can sit in groups of 2 or 4, and there is the option to rent out an entire section of the bus or an entire bus for a large group.
4. Tea at the Ritz
If you want the best of the best in terms of tradition, look no further than the Ritz.
These afternoon teas come with the downside of being pricey.
But they come with all of the pomp and circumstance (and dress code) that you would expect from the Ritz.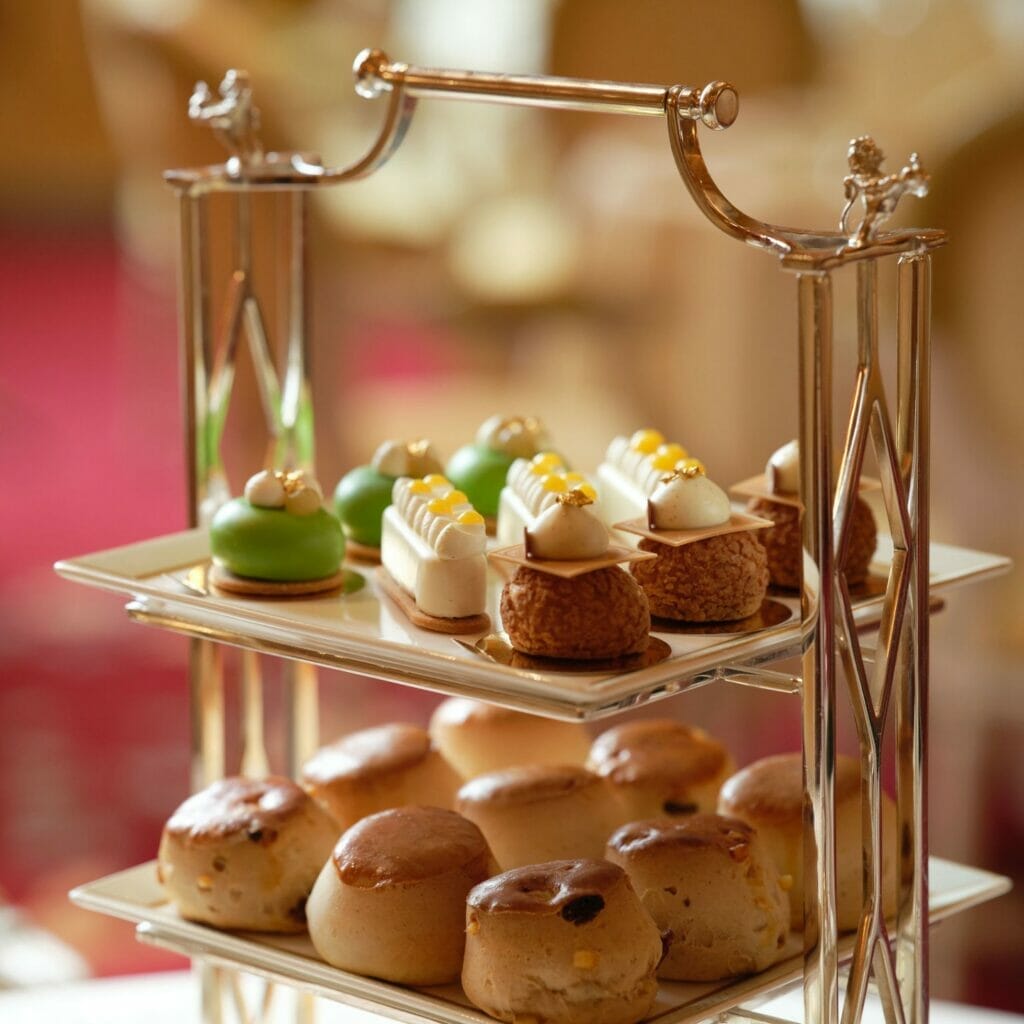 They pride themselves on having their own unique tea blends as well as being the only afternoon tea in London to have a "Tea Sommelier" who goes around and sources tea from all over the world.
The setting of this tea is also gorgeous, with chandeliers aplenty and beautiful dining utensils.
I would recommend this for anyone who wants to feel like they've had a tea fit for the literal Queen, and it's one of the best London afternoon teas for those who like to be dressy and make a real occasion out of it.
5. Oblix at the Shard: afternoon tea with a view in London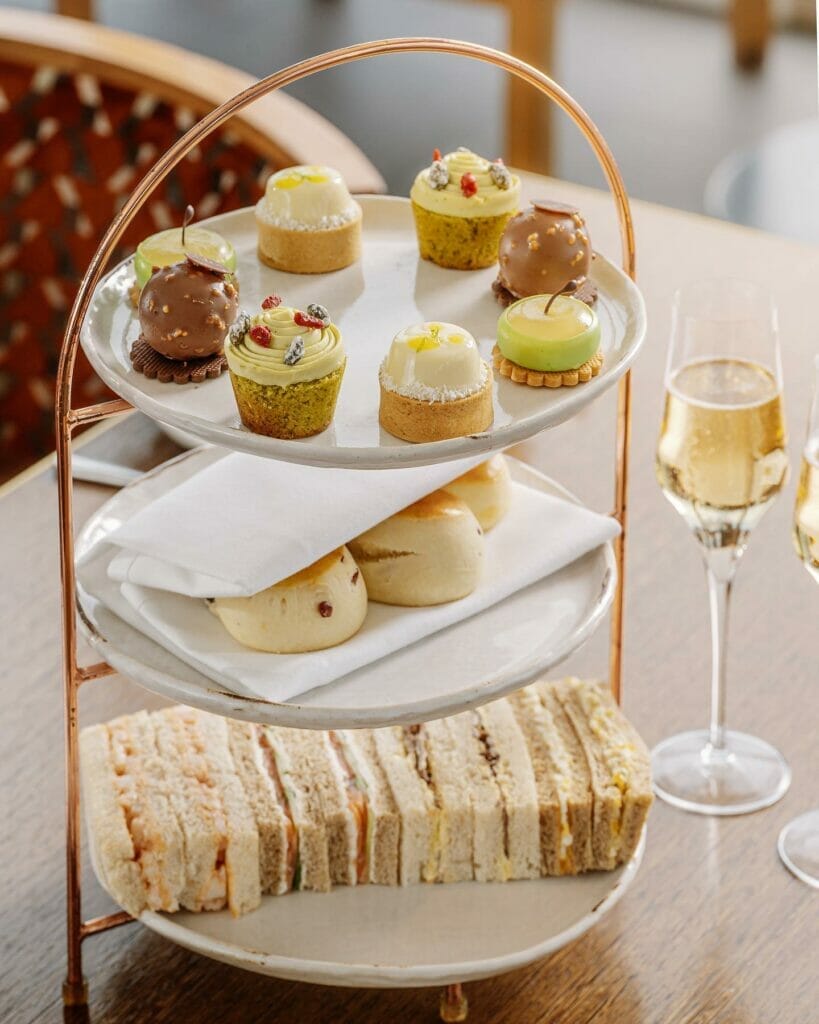 Want a tea with the view?
I love the afternoon tea at the Oblix, in the Shard.
It's the best afternoon tea with a view in all of London.
Not only do you get gorgeous views spread across London as well as get to enter this famous London landmark for no extra cost, but the tea and the food is unlimited and delicious.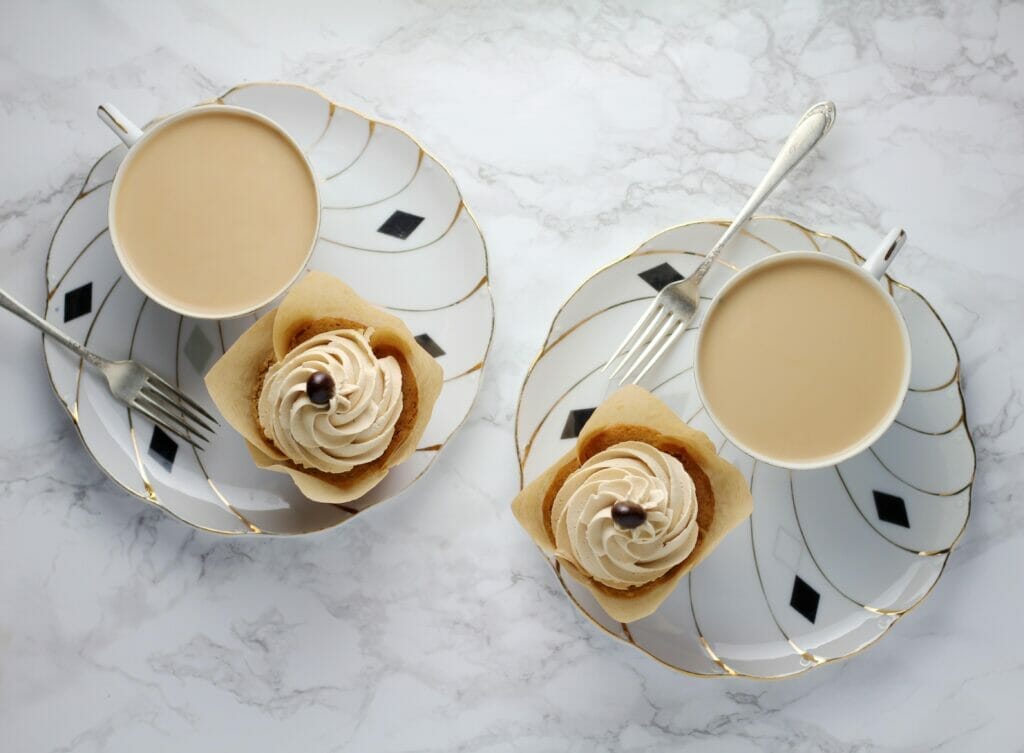 It's one of my favorites for the taste of the food – interesting, without being too exotic that it doesn't have plenty of flavors you love and recognize.
6. Chesterfield Mayfair Hotel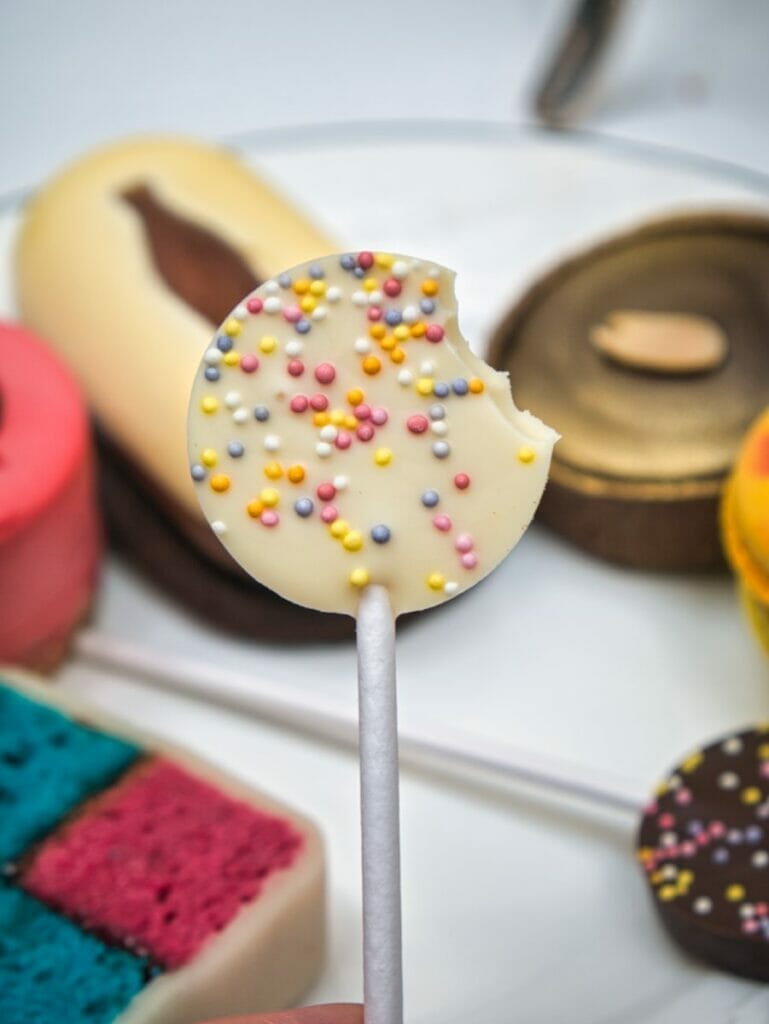 From chocolate scones to "pick and mix" candy at the end, the popular afternoon tea at the Chesterfield Mayfair Hotel is themed like a sweetshop and has some unique offerings like a candy flavored tea!
This isn't just for kids, though – the entire atmosphere feels sophisticated enough for even the grown-ups and plenty of adult-only afternoon tea goers enjoy this one.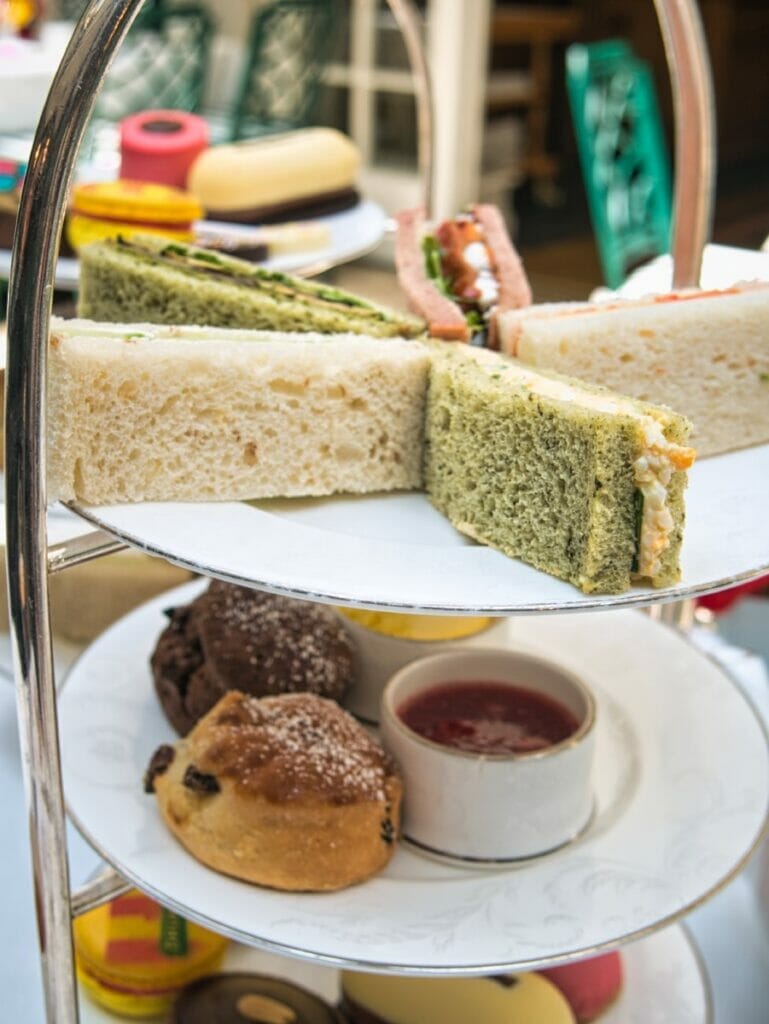 I fell in love with the bright colors, lollipop themed chocolates, and wonderful selection of sandwiches as we ate in the bright and airy afternoon tea room here.
7. The Savoy: famous afternoon tea in London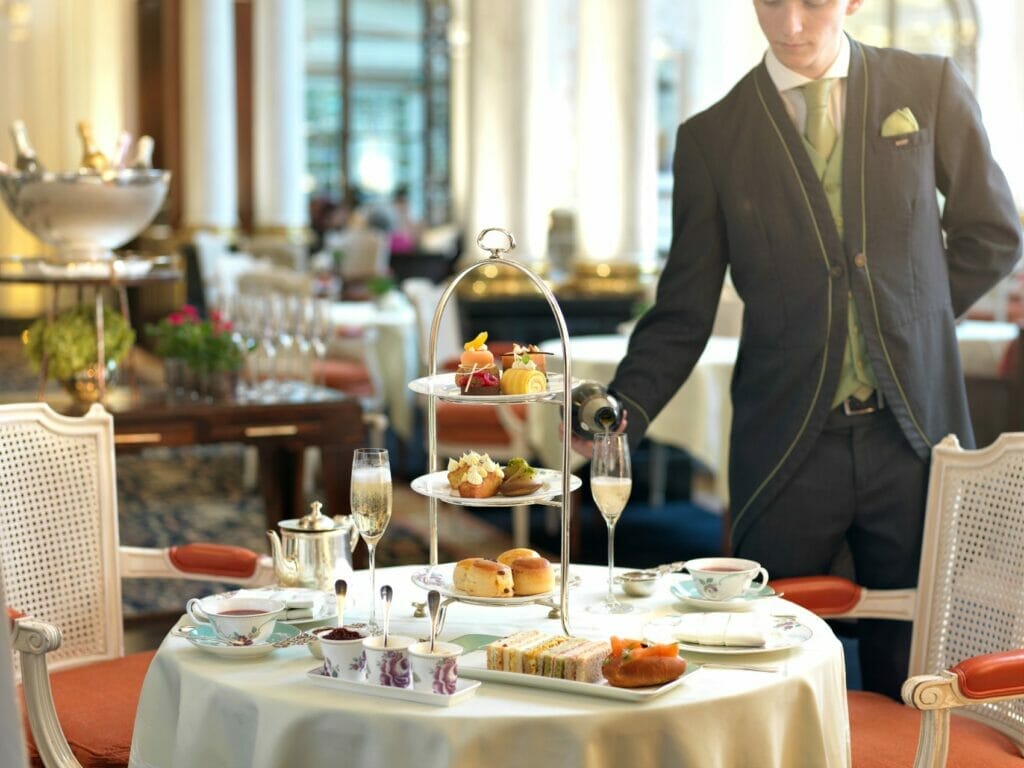 The world famous Savoy afternoon tea opened in 1889 and has been delighting visitors ever since.
You'll eat in the heart of the Savoy, in the Thames Foyer, which has a glass atrium and plenty of natural light.
Listen to the pianist play as you dine on the most incredible sandwiches, freshly made scones, and over 30 tea selections.
If you've got dining restrictions, don't worry, as they also offer a vegan and vegetarian option.
Prices for this afternoon tea vary on the time of day and day you're enjoying it.
8. Rubens at the Palace: one of the best places for tea in London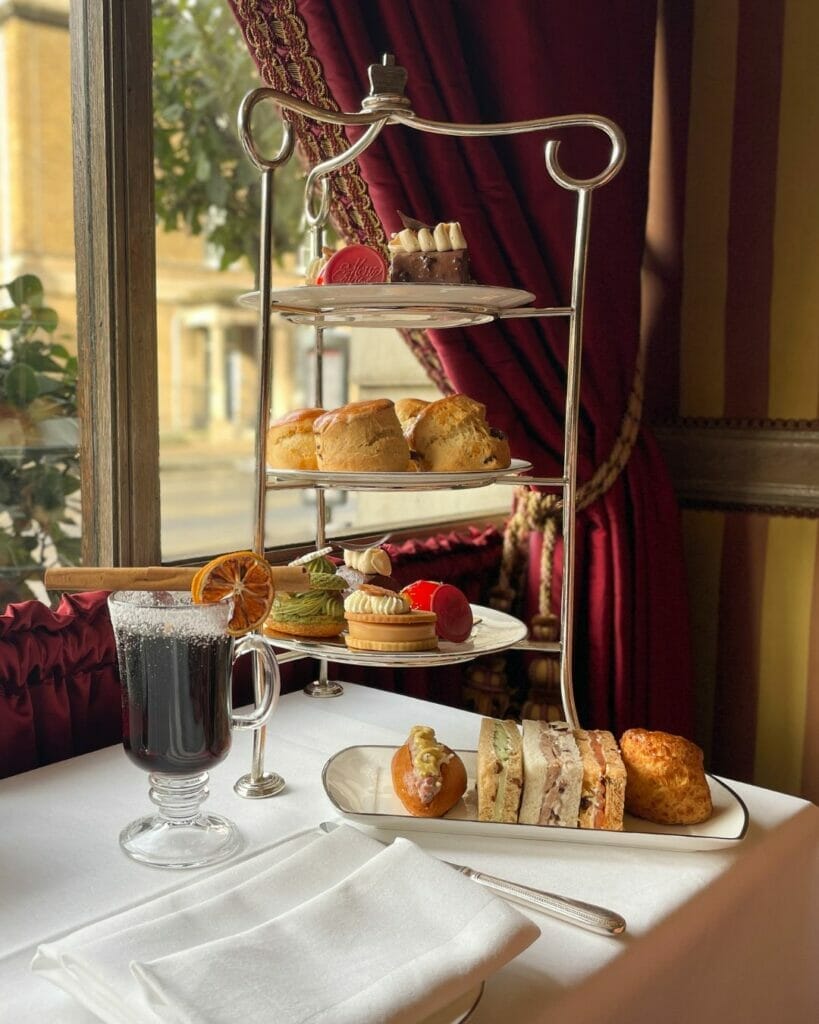 Want to get as royal as possible when in London?
You can enjoy your afternoon tea while overlooking the Buckingham Palace mews at Rubens.
The traditional tea during the year is Royal themed, when you feast off of flavors inspired by the Royal household, but there are also festive offerings during the wintertime.
Their pastry chef is top notch and has actually competed on a professional version of the Great British Bake Off, so you know you're getting quality food!
9. Fortnum and Mason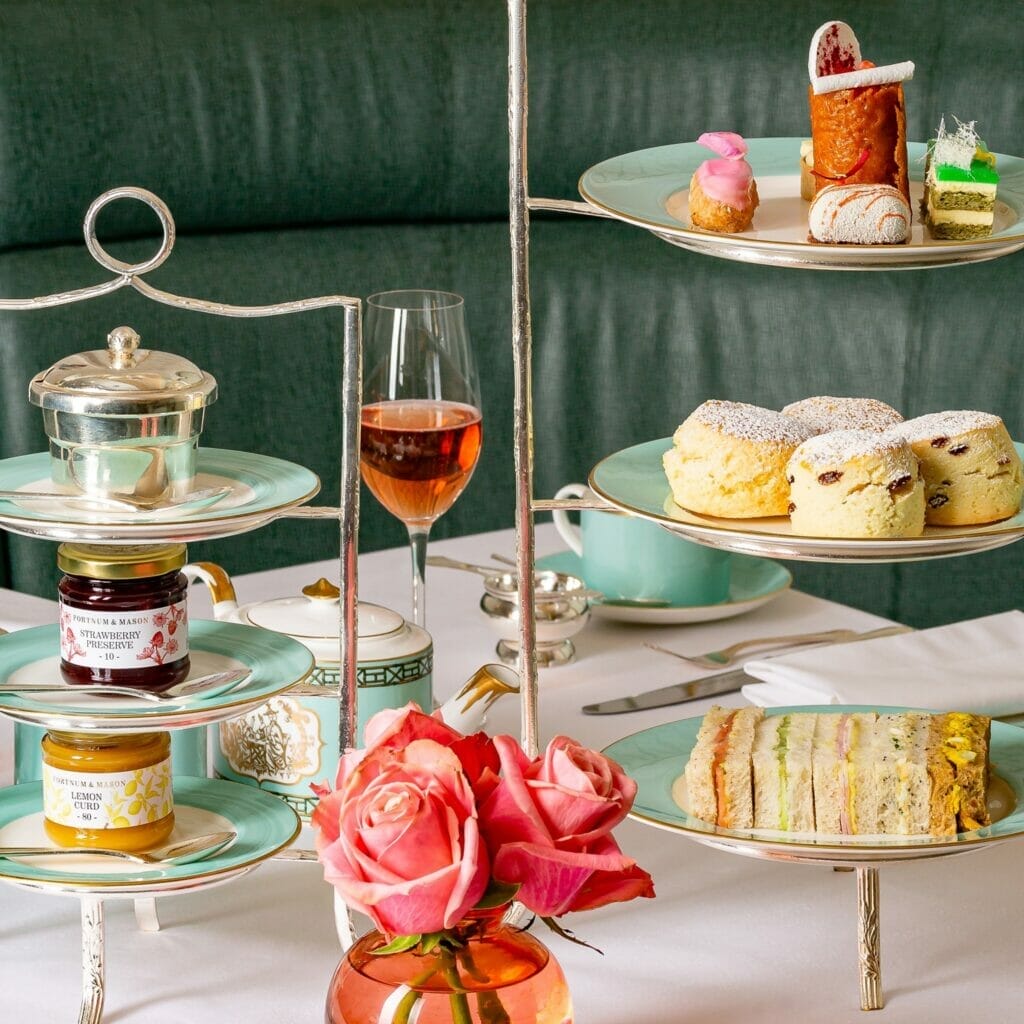 One of the biggest players in the London afternoon tea scene is Fortnum & Mason, the home to the iconic Fortnum and Mason hampers.
The best place to have a Fortnum & Mason afternoon tea is at the Diamond Jubilee Tea Salon (opened by Her Majesty herself!).
This incredible location actually started as an apartment for the Fortnum family and has evolved over the years to now offer one of the cutest afternoon teas in London.
The classic afternoon tea is such an iconic, unchanging (in the best way) staple, where the chefs provide the most British ingredients and flavors.
Try the coronation chicken or cucumber with mint sandwich, enjoy the clotted cream and plain and fruit scones, and finish off with a selection of patisseries from the bakery.
And, of course, don't forget your pot of the most iconic tea around!
10. Harrods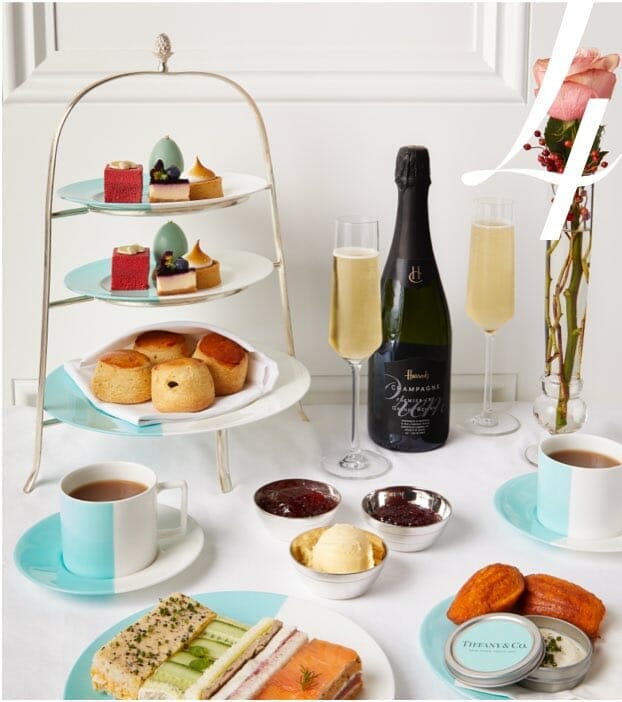 If you're shopping at Harrods and want to add an afternoon tea to the experience, the Harrods Tea Rooms offer a meticulously presented afternoon tea fit for this luxury brand.
The classics are all here: the finger sandwiches, the freshly baked scones, and of course the tea options ranging from Earl Grey to Superior Sencha.
Live piano music adds a classy atmosphere, and the art deco design transports you back to a ritzy time.
If you're only going for afternoon tea, there are better destination afternoon teas than Harrods, but if you are already planning on experiencing the joy that is window shopping at Harrods, this is a great experience to add to your itinerary while you're already there.
11. Kensington Palace: affordable afternoon tea in London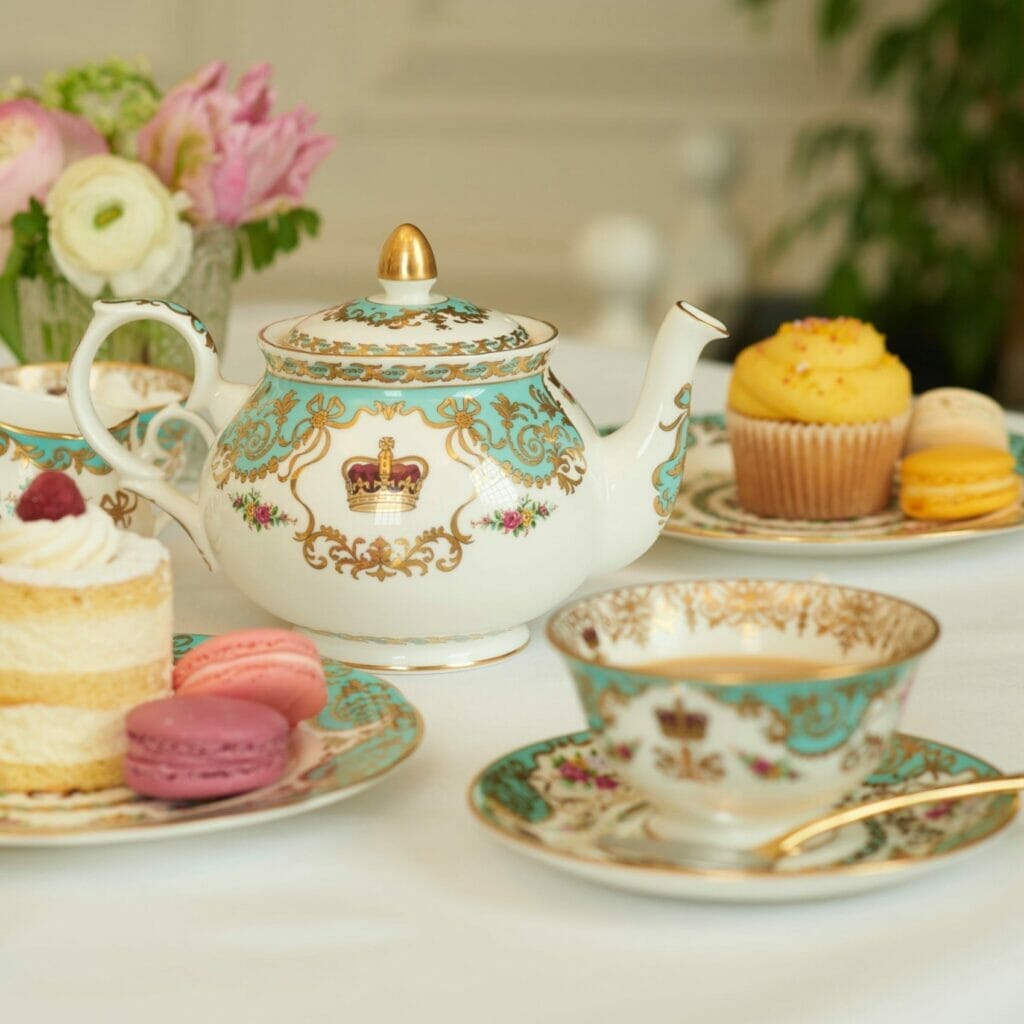 Want to experience an afternoon tea in London in the grounds of a royal palace?
Kensington Palace is the only place you can do that in London!
You'll be surrounded by formal royal gardens as you enjoy the Kensington Palace tea room, with a traditional afternoon tea that rivals any of the big names (and at a cheaper price).
If you want to get classy, add a glass of Pimm's or Sparkling Rose to your afternoon tea.
Traveling with kids?
They get their very own kid's afternoon tea version, which is half the price of the adult one and features more simple flavors for them to enjoy.
12. The Brown Hotel: best high tea in London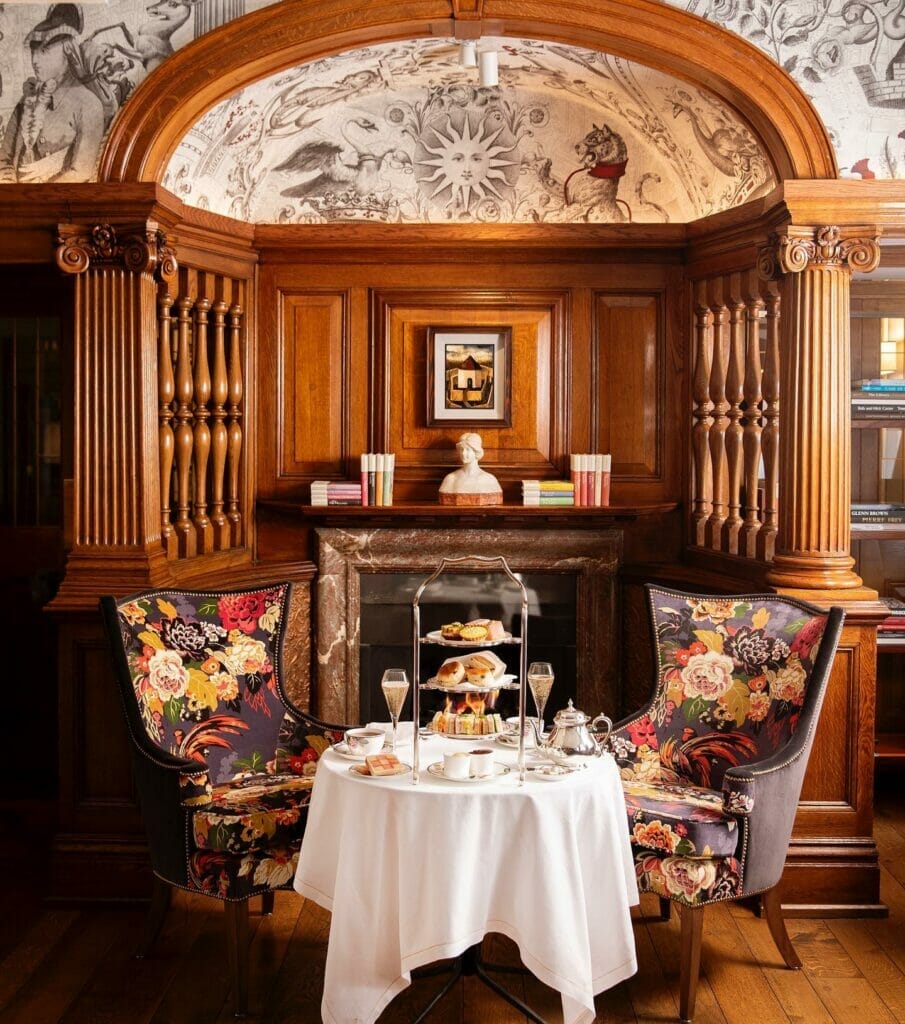 Travel to Mayfair for a London afternoon tea that was actually fit for a Queen: Queen Victoria used to love having afternoon tea in the Drawing Room here!
This is an iconic afternoon tea location featuring original wood pannelling combined with modern artworks and pops of color to make for a truly sophisticated old-meets-new experience.
The afternoon teas offered here change throughout the year, ranging from themed afternoon teas like the Great Gatsby to festive afternoon teas around Christmas to children's afternoon teas.
They take their dress code seriously, with tennis shoes, shorts, and T-shirts not permitted, so make sure to pack your Sunday best!
13. Lady Dinahs Tea: fun afternoon tea in London
Okay, this is a unique afternoon tea in London so hear me out.
Are you a cat person?
Would you like to have a cream team with the cats (rescued by Lady Dinahs)?
Well, now you can.
Lady Dinah's is a cat café in London that offers a cream tea (essentially the scones and tea part of an afternoon tea, no sandwiches) which lasts for 90 minutes and includes cuddles with your favorite felines who live there.
It's a little out of left field, but if you've got a love for cats and for classic English experiences, it's a great way to combine the two.
14. Selfridges: casual afternoon tea in London
Want a low key afternoon tea?
Selfridges on Oxford Street has a on-site restaurant, Dolly's, that was named after the Dolly Sisters in show business in the 1920s.
In the restaurant, you can order a full afternoon tea with sandwiches like coronation chicken on a brioche roll or coriander cress, as well as freshly baked scones and a pot of Selfridge's Selection tea.
You can also keep it cheaper by just ordering the cream tea with scones and tea.
This is a great option if you don't really want to dress up, but still want to experience afternoon tea in London.
15. The Swan by the Globe Theatre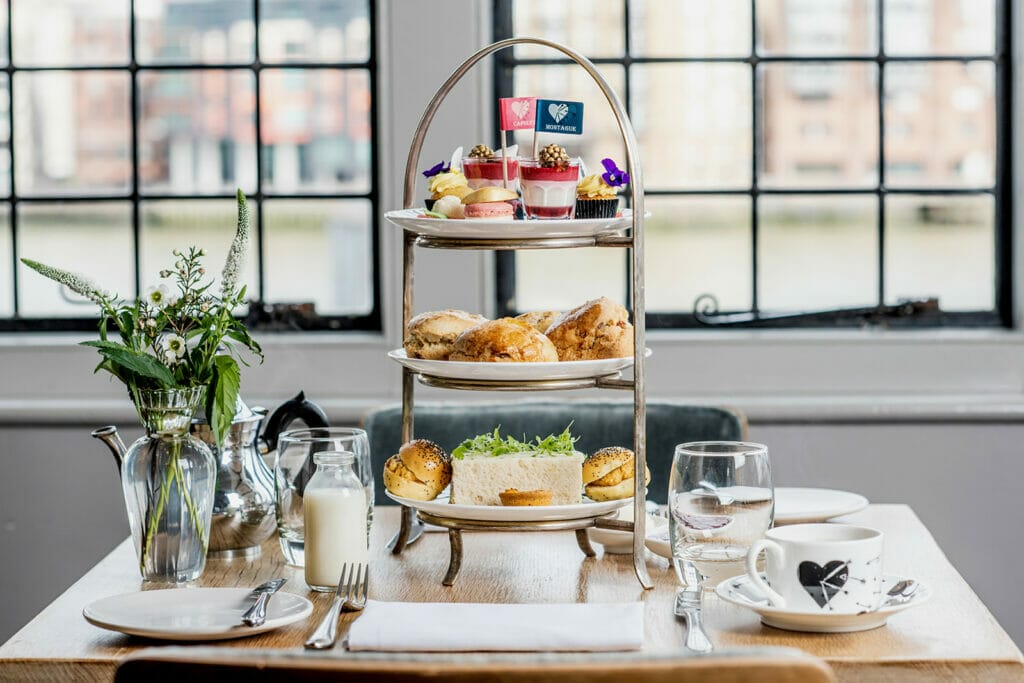 Got a showing or tour at the Globe Theatre?
Right next door, you'll find the Swan, a wonderfully British restaurant that has a Romeo and Juliet inspired afternoon tea for most of the year and a festive afternoon tea during the winter.
There are also vegetarian and vegan options if you have dietary requirements, and the location on Bankside is unbeatable for fitting an afternoon tea into your other London touring plans.
16. Tea and Tattle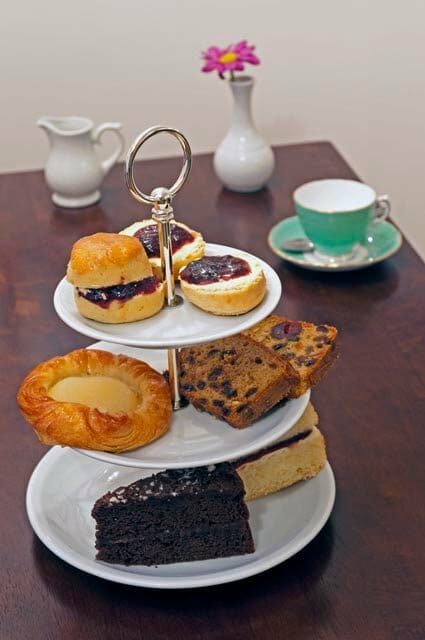 Want an affordable afternoon tea in London at an iconic and charming London tea room?
Right across from the British Museum, this tiny tea shop features a friendly staff, a build-your-own afternoon tea experience so you can have the exact sandwiches and cakes you want, and easy access to Oxford Street for some shopping before or after.
Try the traditional afternoon tea, or opt for the smoothie afternoon tea or coffee afternoon tea where you can swap the tea for different drinks.
Choose from some incredible jam options for your scones, including plum jam or strawberry and black pepper jam.
17. Claridge's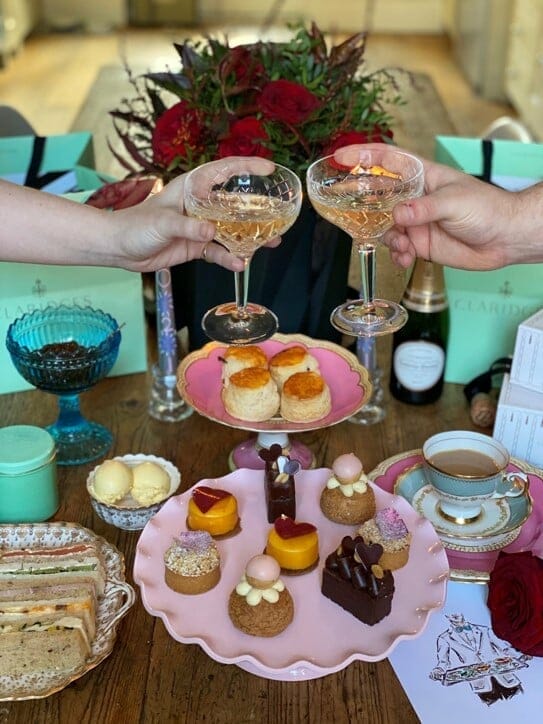 Served in the opulent Foyer & Reading Room, a Claridge's afternoon tea is absolutely a London legend and one of the best afternoon teas in London if you want a traditional, but not too stuffy afternoon tea.
The degree of care that goes into the presentation, preparation, and enjoyment of a Claridge's afternoon tea is something special, and while they always stick to the traditional sweet + savory afternoon tea combination, some of the offerings do change with the seasons to use fresh ingredients and to cater to the season's flavors (like their festive afternoon tea).
Look forward to the Duck egg mayonnaise with baby watercress sandwich, or ask for more of the Seven & Wye smoked salmon with shrimp butter.
The scones and pastries are always freshly baked and served with Cornish clotted cream and Claridge's own jam.
18. Liberty's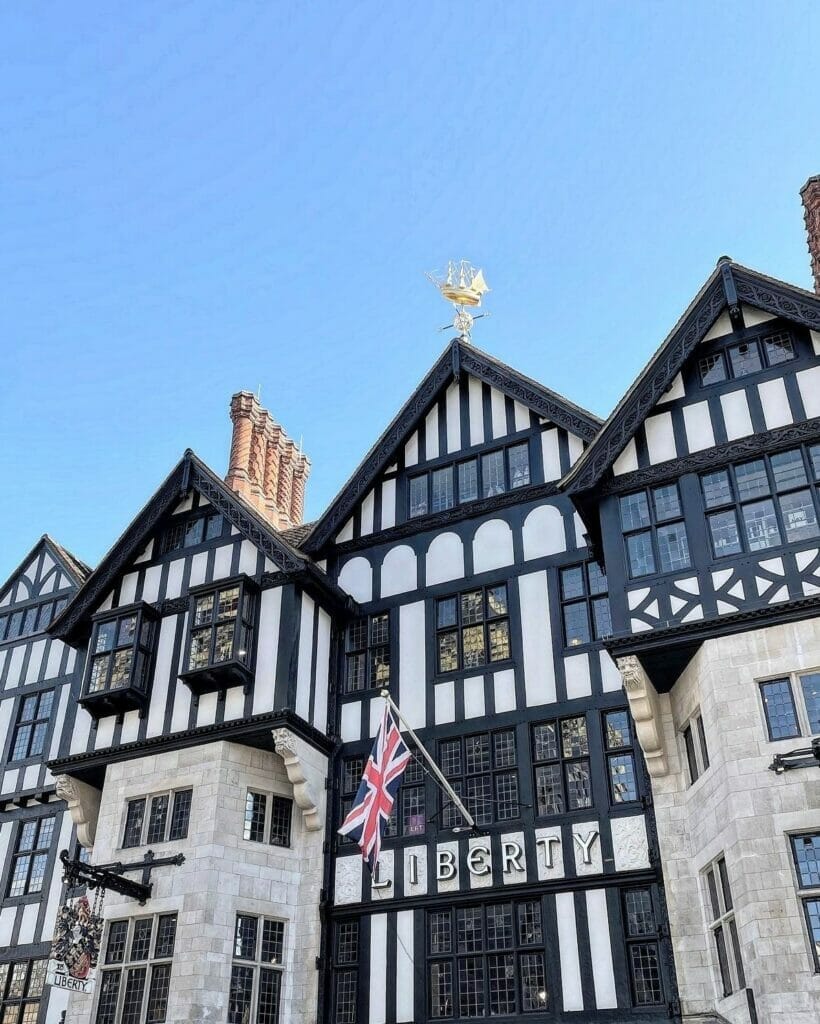 Want a walk-in afternoon tea that you don't have to book?
Try Arthur's Café at Liberty London, located on the second floor, where you can simply waltz on it and order one of their delicious afternoon tea spreads.
Try the traditional one with finger sandwiches, pastries, and scones, or opt for the sparkling one where you get a glass of prosecco included (perfect for celebrating special occasions).
This is a great option if you want an art deco inspired afternoon tea with lower prices than others and a more casual atmosphere without the stress of bookings and dressing to the nines.
19. Kew Gardens Afternoon Tea
Visit the Botanical Brasserie for an afternoon tea inspired by the wonderful grounds of Kew Gardens.
Afternoon tea is served between 12pm and 2pm daily, and you do have to have a ticket to the gardens to enter so make a day out of it and explore Kew before and after sitting down to afternoon tea in their plant-filled restaurant.
20. The Wolseley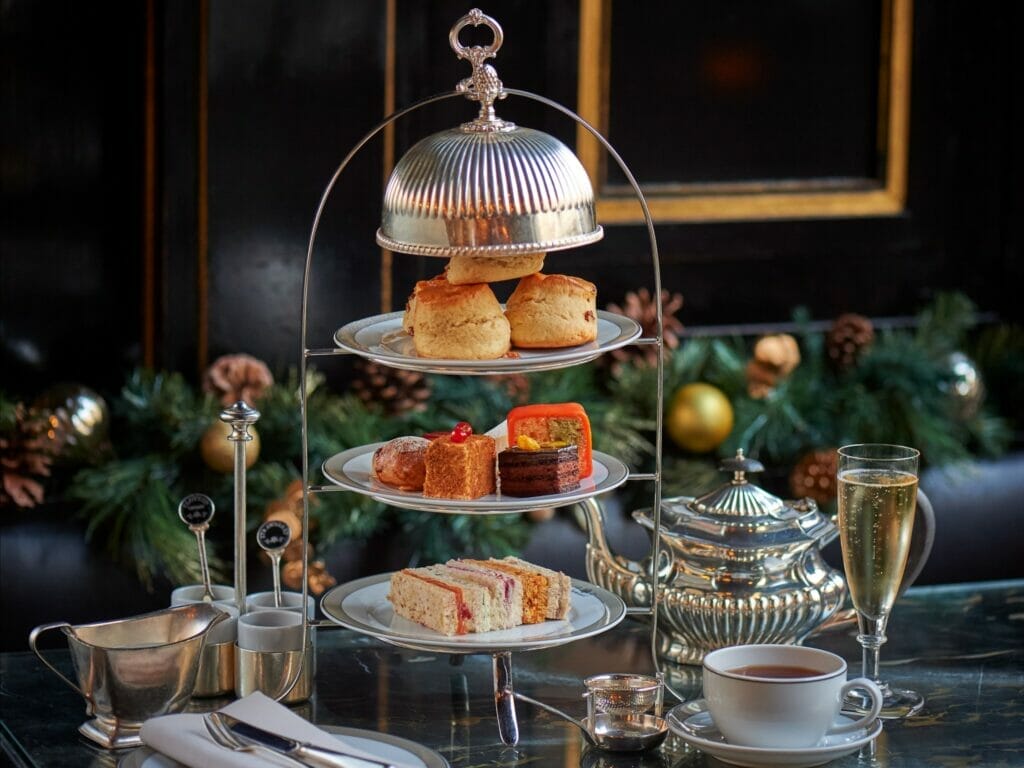 Head to Piccadilly to dine at the Wolseley, a great place for afternoon tea in London featuring finger sandwiches, cakes, fruit scones and a wonderful selection of teas.
Make it just a cream tea if you want to save some money, or go all out and get the champagne afternoon tea for a bit of indulgence.
This restaurant in the grand European tradition is both welcoming and sophisticated.
21. British Museum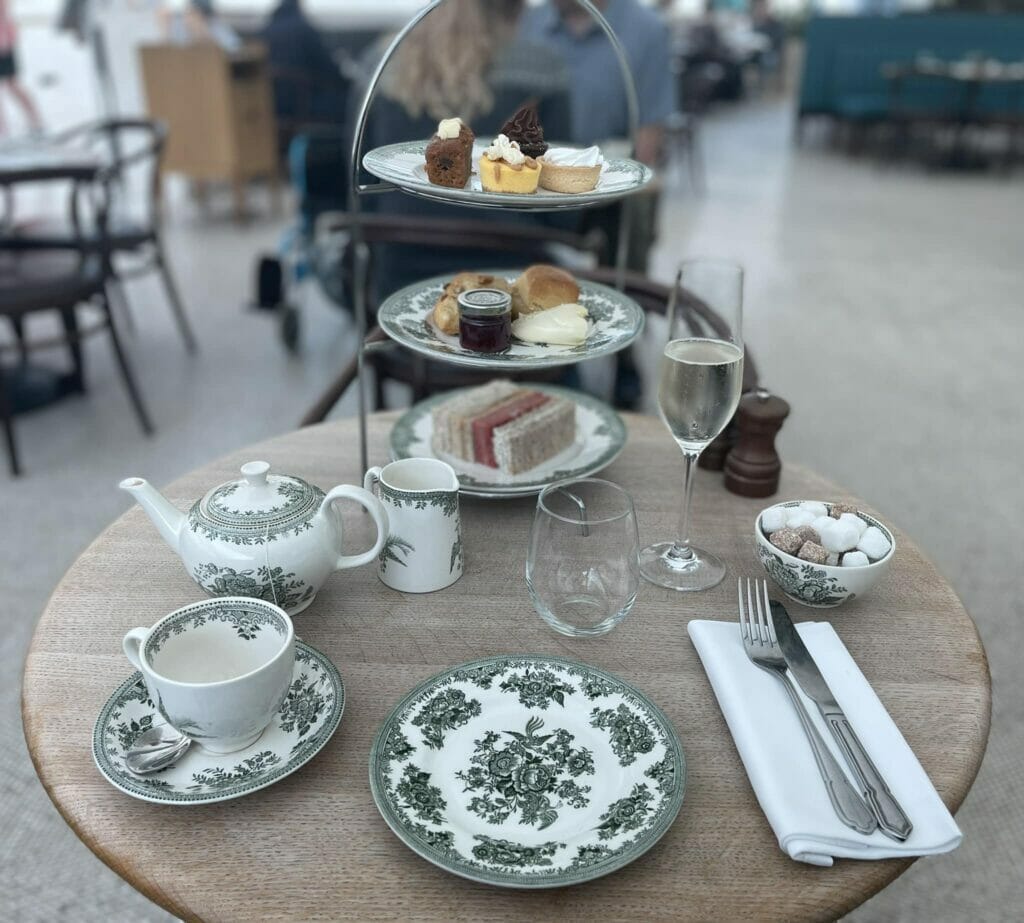 The Great Court Restaurant in the British Museum is a fantastic afternoon tea spot if you're with the family.
Head straight up – right up those iconic stairs, and you'll find the restaurant at the top of the museum with a great and reasonably priced afternoon tea option.
As you'll already be touring around the museum and London, this is an afternoon tea you can attend without worrying about what you're wearing or carrying backpacks or other casual items.
Just enjoy the scones and clotted cream and excellent sandwiches!
22. The Ivy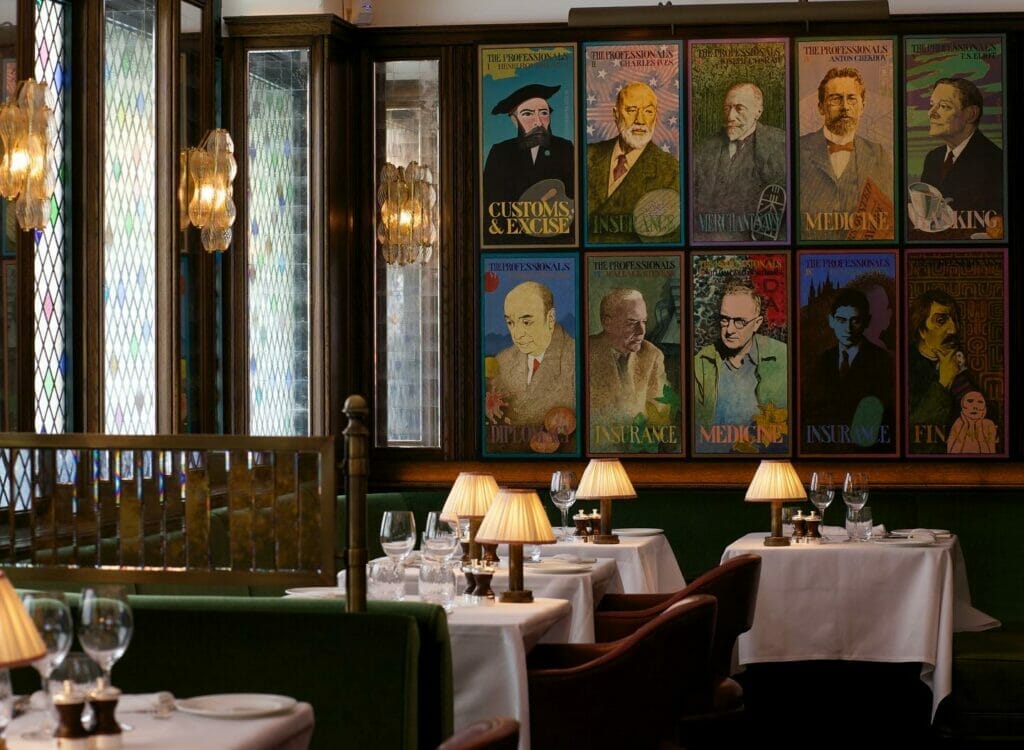 The Ivy is a collection of restaurants throughout London that have a beautifully presented champagne afternoon tea, featuring both savory and sweet components topped off with endless tea, coffee, or hot chocolates.
This makes for a great gift if you're looking to purchase something for someone, as they can use an afternoon tea voucher for afternoon tea at one of the many locations whenever they're ready.
23. Caffe Concerto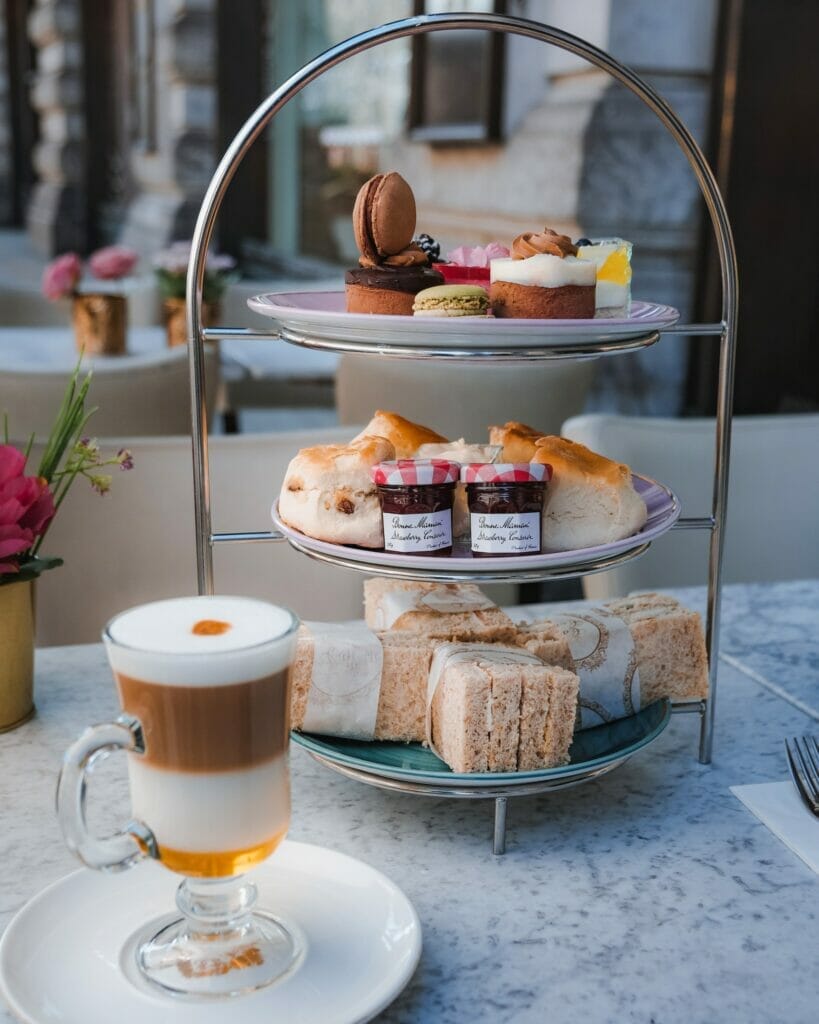 Another chain restaurant that offers afternoon teas in multiple locations across London is Caffe Concerto.
The afternoon tea options include Scottish smoked salmon and soft cheese sandwiches, Chicken mayo and sundried tomato sandwiches, raisin and plain scones, and an assortment of cakes.
This is another casual afternoon tea option with affordable prices, but the full traditional experience so you don't miss out on any of the classic afternoon tea components.
24. Sanderson Hotel: themed afternoon tea in London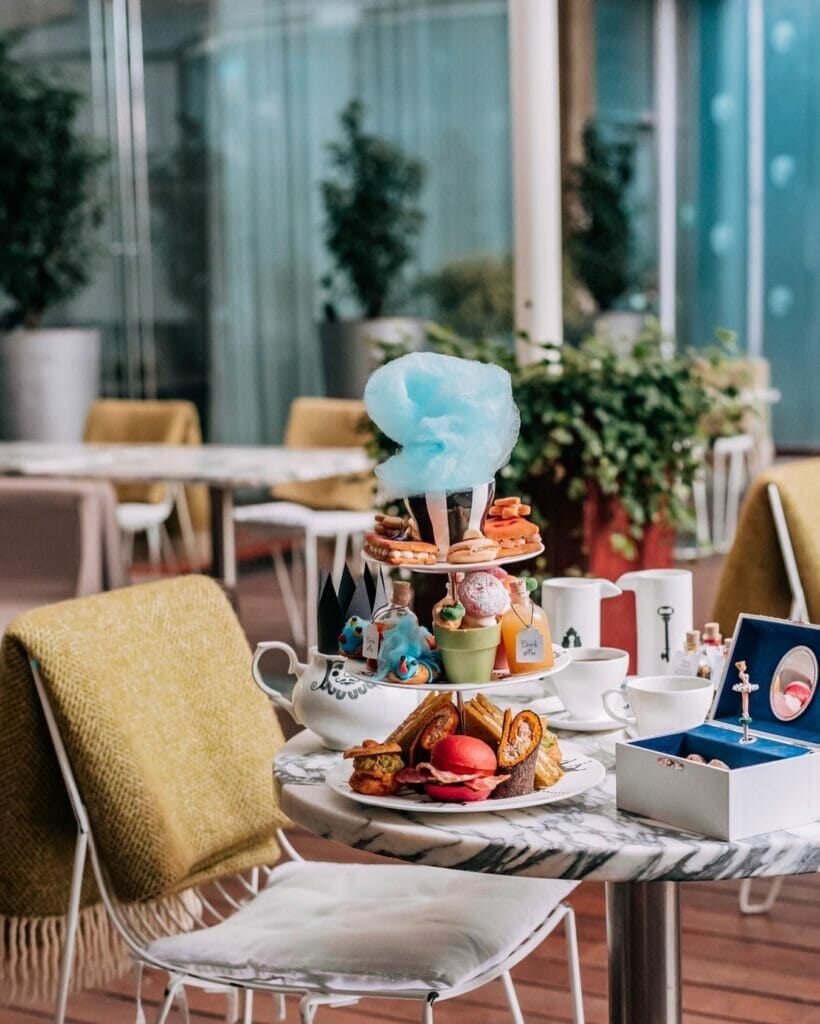 Served in the restaurant at Sanderson, this is an Alice in Wonderland themed afternoon tea that is a must-do for any Alice in Wonderland fans or those wanting a unique afternoon tea experience in London.
Bespoke tea flavors include the Mad Hatter, Queen of Hearts, and Chesire Cat, and you'll go crazy for their themed sandwich and cake options including a Caterpillar Eclair, Tweedle Brothers pastry, and more.
There's also a children's afternoon tea menu with delicious and cheaper options for your little ones.
25. Wallace Collection
Visit the stunning Wallace Collection to find the Wallace Restaurant, where a wonderful afternoon tea is served daily.
You'll get everything you're looking for in a London afternoon tea, including freshly made sandwiches, scones, and cake, and the atmosphere is filled with natural light and beautiful décor that reminds you you're in one of London's most iconic fine art galleries.
26. One Aldwych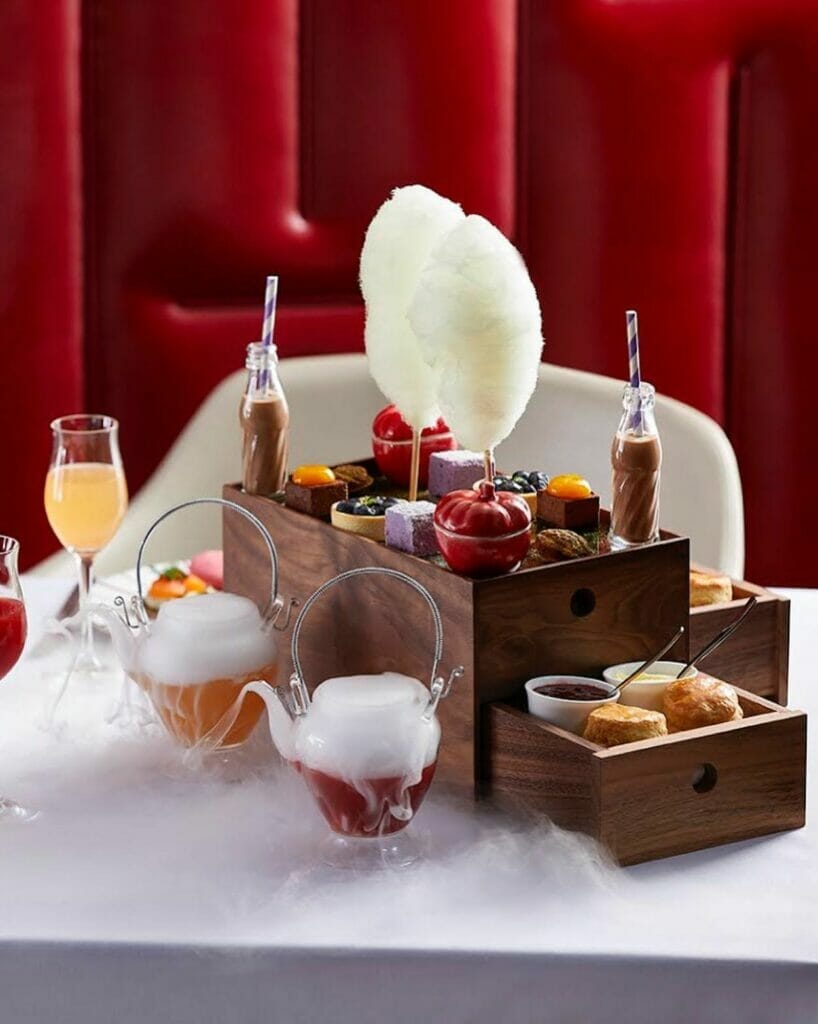 The Charlie and the Chocolate Factory themed tea at One Aldwych will delight adults and children alike, and in fact I took my bridesmaids to this afternoon tea before my wedding!
You'll get things that twirl, fizz, and pop as you dig into the fanciful world of Roald Dahl and all of the wonderful flavors and decorations that you could possibly imagine.
The fluffy candy floss (cotton candy) is such a unique afternoon tea offering, and the chocolate swudge milkshake is fun for all.
This is one of the best afternoon teas for kids if you're looking for a themed afternoon tea experience in London.
27. The Lanesborough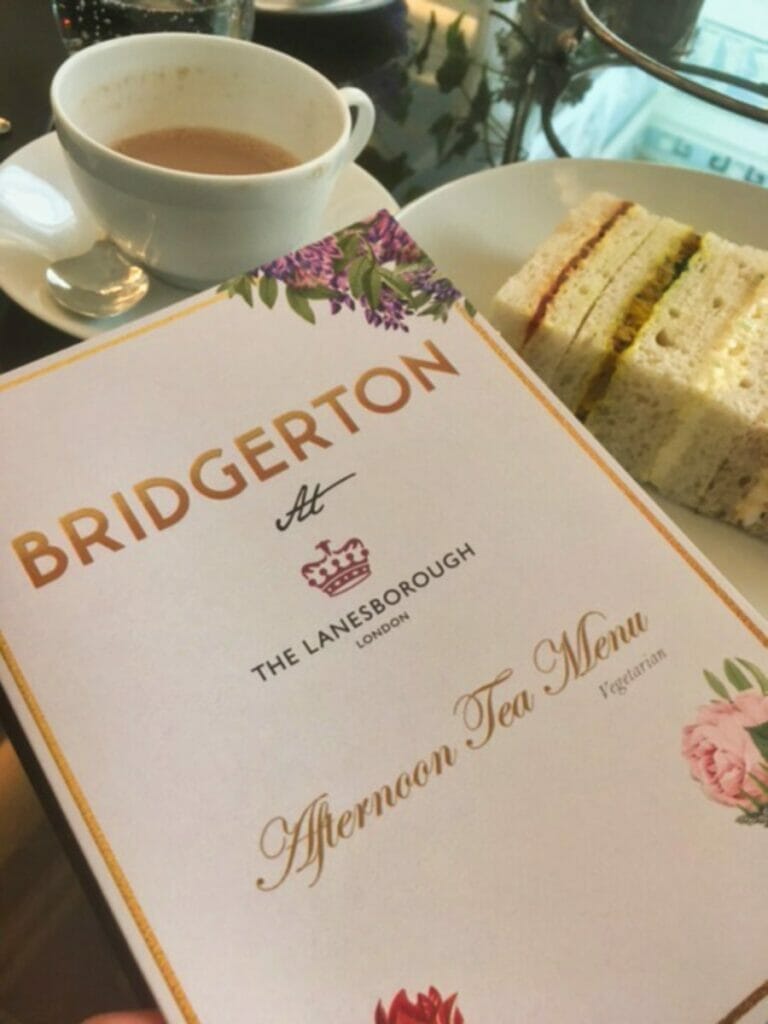 Want a fancy afternoon tea in London that doesn't feel too stuffy?
The Lanesborough afternoon tea is the one, rotating in themes, with its most famous offering being the Bridgerton themed afternoon tea (complete with some pieces of clothing from the show!)
You'll get impeccable service, delicious desserts and sandwiches (unlimited!) and plenty of tea offerings at this wonderfully iconic and classic afternoon tea experience.
It lacks the pretentiousness of some of the more touristy afternoon teas like the Ritz, which makes it more personable while still being upscale.
Themed Afternoon Teas in London
While I've covered my favorite traditional afternoon teas in London, there are also some fabulous ones that are specifically themed, for instance a Charlie and the Chocolate Factory themed afternoon tea, Alice in Wonderland afternoon tea, and sometimes a Harry Potter/Wizard-themed afternoon tea.
These can come and go depending on the season and year, but are a fun option for those with kids or people who want a bit more of a theme instead of just traditional afternoon tea.
How to Find Afternoon Tea Deals in London
While some people will be happy with luxury afternoon teas in London, many others will be searching for the best afternoon tea deals in London.
Luckily, cheap afternoon tea in London isn't the hardest thing to come by.
Firstly, try being a bit flexible on where you go.
As mentioned above, you can get an afternoon tea at places like the café in Selfridges or Caffe Concerto, so you still get the full atmosphere of the tea without the price tag.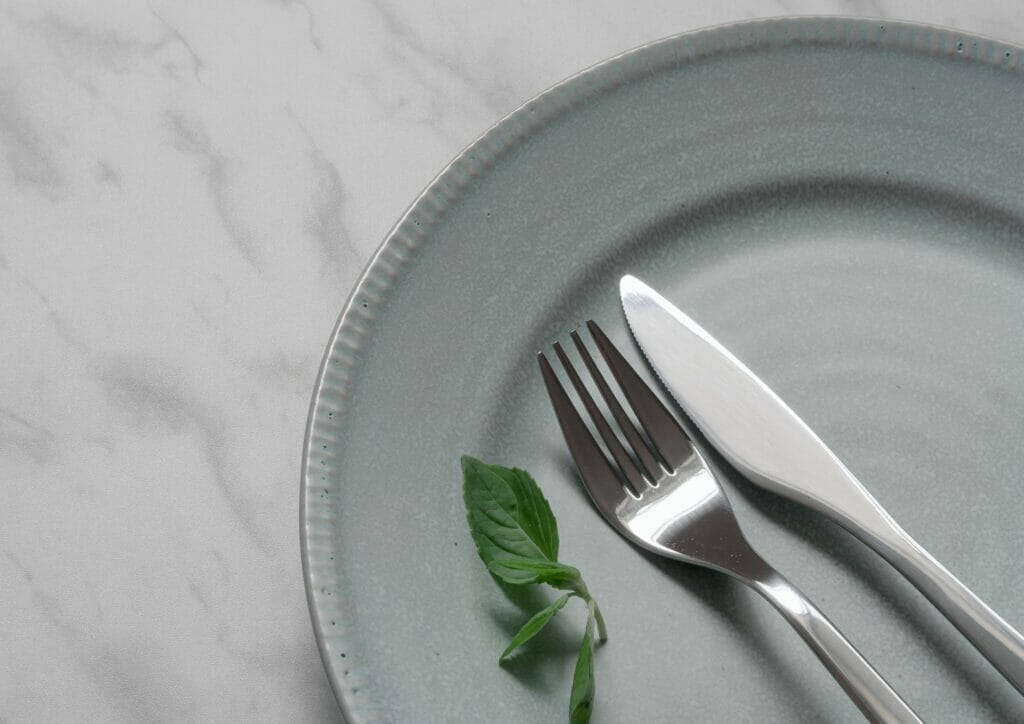 Other places, like Bea's, will also do you a cheap afternoon tea, compared to the £60+ you may spend elsewhere.
But you should also keep on a lookout on Groupon, as I have found multiple afternoon tea deals in London there over the years, particularly when it's low season.
You can also try Last Minute or Wowcher, both which do either last minute afternoon tea deals or Groupon type deals.
And if you want to just experience the kind of food you might be served at afternoon tea, head into a bakery and get some scones and a pot of tea as a regular visitor.
It will be a fraction of the cost of a full afternoon tea, with the same things served – you just won't get the three tiered serving tray!
What to Wear to Afternoon Tea in London
The attire for afternoon tea depends heavily on where you go – some places, like the Ritz, will have a dress code, while others, like Bea's of Bloomsbury are casual and you can just come as you are.
Typically, if you go somewhere besides the Ritz, you can get away with either a dress or a a nice dark pair of jeans, clean shoes and a nicer looking shirt, but of course you can go all out if you want!
Afternoon Tea Etiquette in London
You may have seen programs on TV where people sitting down to afternoon have impeccable manners and 26 rules to follow.
In general, as long as you keep a napkin in your lap, your mouth closed as you're chewing, and use some sort of utensils to eat any messy food, you're golden!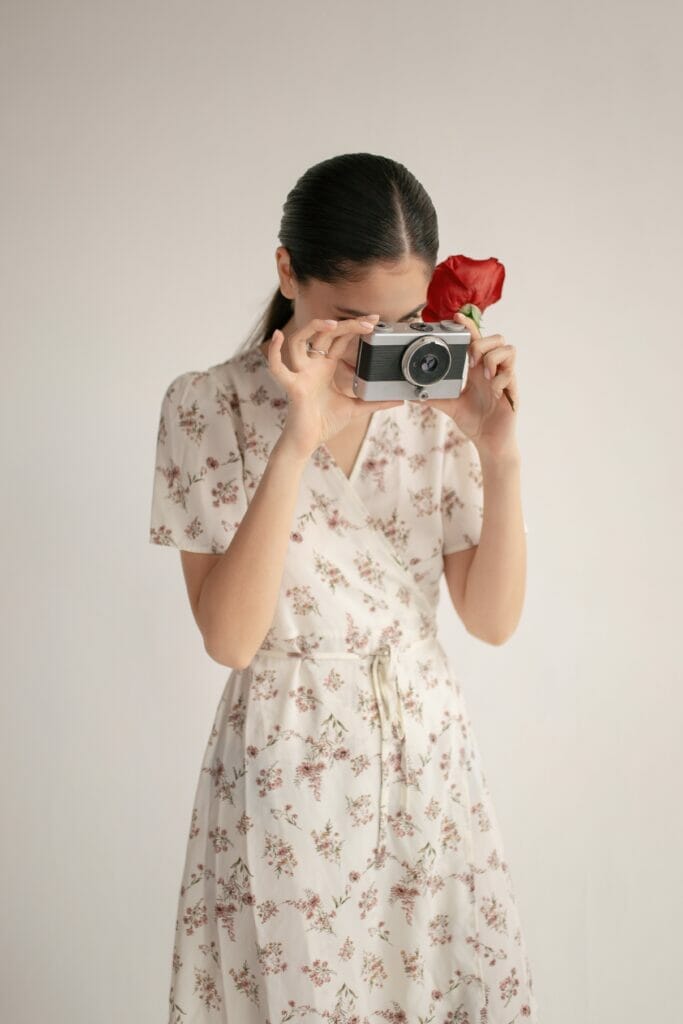 Afternoon teas are used to lots of tourists from around the world, so you won't be chastised for not having the Queen's manners, as long as you have some.
One interesting thing to keep in mind that may be helpful, however, is that the classic sign in the UK that you are finished with your food is putting your fork and knife directly next to each other lying across your plate.
This will help the staff know when you're finished, though it isn't the end of the world if you forget.
What else should I not miss in London?
If you're visiting London soon, here's a very brief rundown of a few of my other favorites to make sure you don't miss anything!
Want more helpful London guides? Check these out!
UK Travel Planning Guide: the FAQs
🏥 Should I buy UK travel insurance?
Absolutely yes. Basic coverage is not expensive, and as a visitor you are NOT covered under the NHS. Compare policies and prices with Travel Insurance Master here, a big name in the travel insurance business, and cross that off your list.
🔌 Do I need travel adapters for the UK?
Yes, you do, otherwise you won't be able to plug in your electronics/phone/lifelines. I recommend this one, which is all-in-one so you can use it in other countries.
🚗 What do I need to drive in the UK?
The first thing you need to check out if you're planning on renting a car in the UK is this guide to driving in the UK for visitors – the roads, signs, and driving experience will likely not be what you're used to and it's essential to prepare yourself to stay safe and aware.
🛌 What's the best way to book hotels in the UK?
For UK hotels, Booking is the best site as it offers free cancellation on many properties. If you want an apartment, I always recommend VRBO over AirBnb.
📳 Will my phone work in the UK?
Yes – if you set it up right. Check out my guide on making your foreign phone work in the UK to ensure that you get the type of service you need.
🚿 Can I drink the water in the UK?
Yes, UK water is great and perfectly safe. But drink out of taps in any kitchen or use water fountains. Double check before drinking out of the taps in hotel bathrooms, though, as they may be on a different system.