This post contains affiliate links for which I may make a small commission to help keep the site running. You will not be charged extra for these items had you not clicked the links. Thank you for your help to keep the site running!
We all dream of sunny London days, but the fact of the matter is that it can be a bit damp, here!
Not as much as you may expect, but definitely you should come prepared with some rainy day in London activities no matter the time of year and I wouldn't be surprised if you're wondering, "what can I visit when it is raining in London?"
Luckily, London certainly doesn't shut down in the rain because otherwise it would seemingly never be open!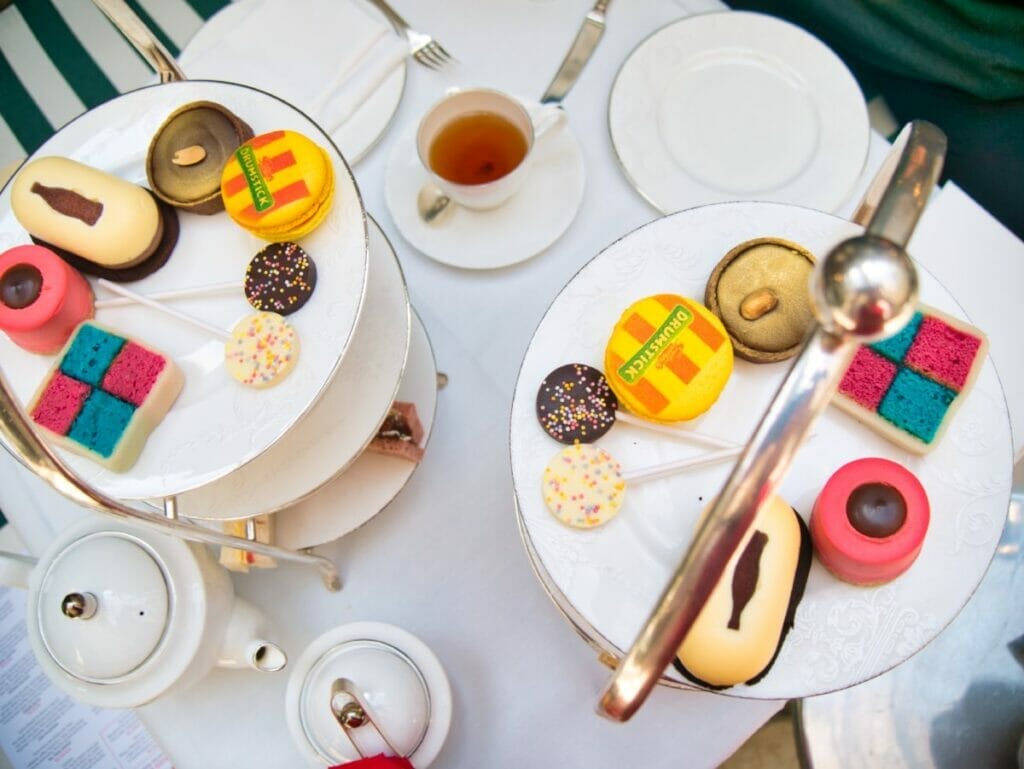 I've got some cool suggestions of things to do in London indoors so that you can have some options to keep you dry if you need it!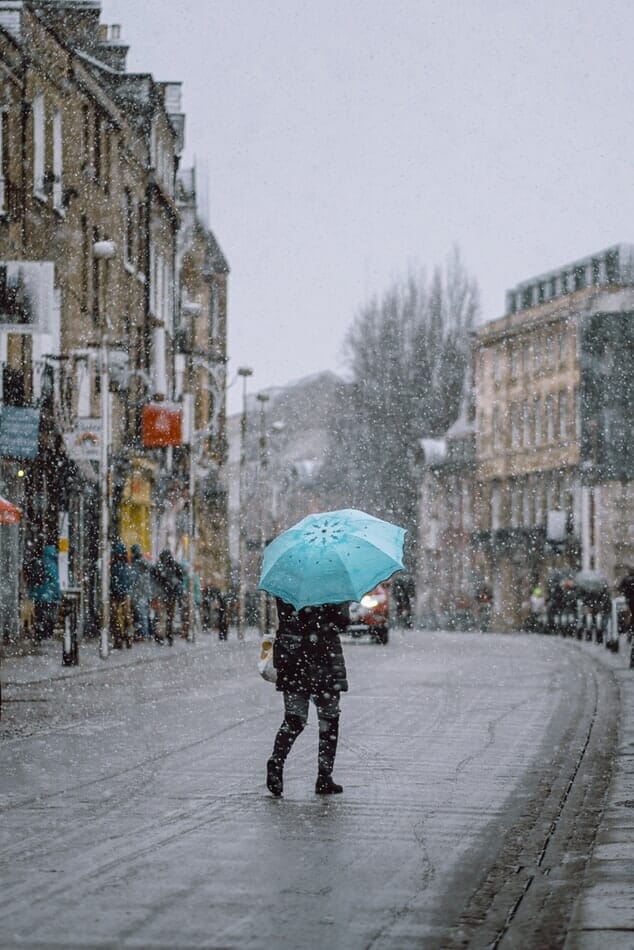 GET A

FREE

LONDON INTRO GUIDE and ACCESS TO MY FB GROUP
Start your planning with this "Intro to London" guide and access to my London planning Facebook group!
The Absolute Must-Knows (from a Londoner)
1. Museums
If you're wondering what to do in London in the rain, don't forget my list of the best London museums for some inspiration.
They're all indoors, by nature, so you won't even notice the weather outside when you're wandering through the rooms at the British Museum or checking out what the monarchy has collected at the V & A.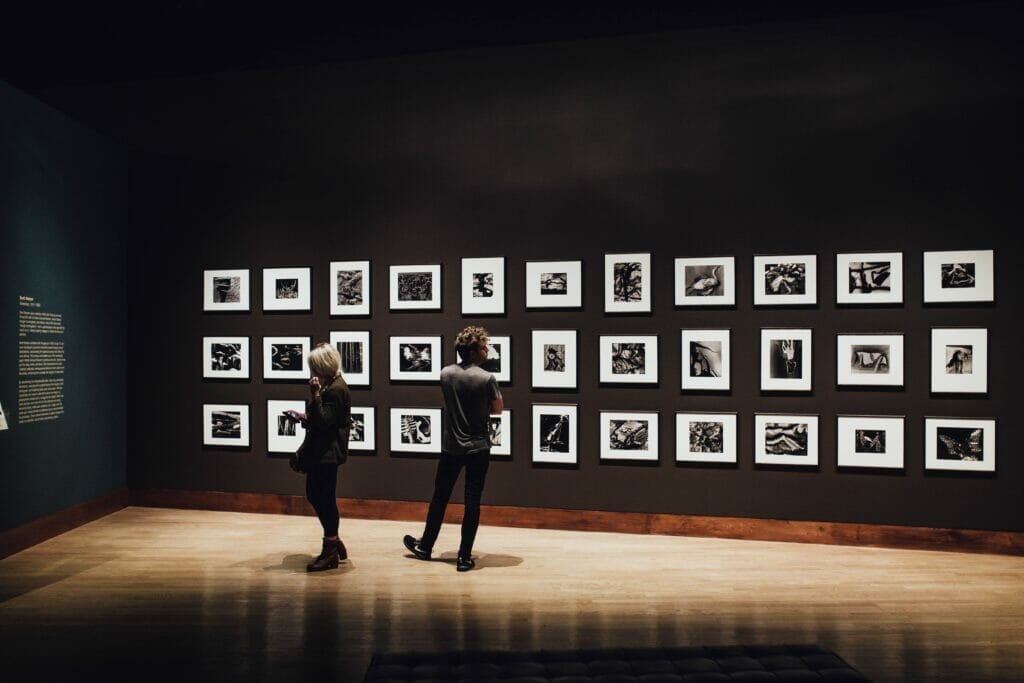 For the larger museums like the Science Museum and Natural History Museum in South Kensington, as well as the Museum of London, you can easily spend at least half of a London rainy day here, and the full day if you're willing to go a bit slower, get involved in activities, and eat lunch on site.
There are also some smaller museums like the Museum of Brands and the Charles Dickens Museum that will give you a good hour or so out of the weather without taking up your whole day.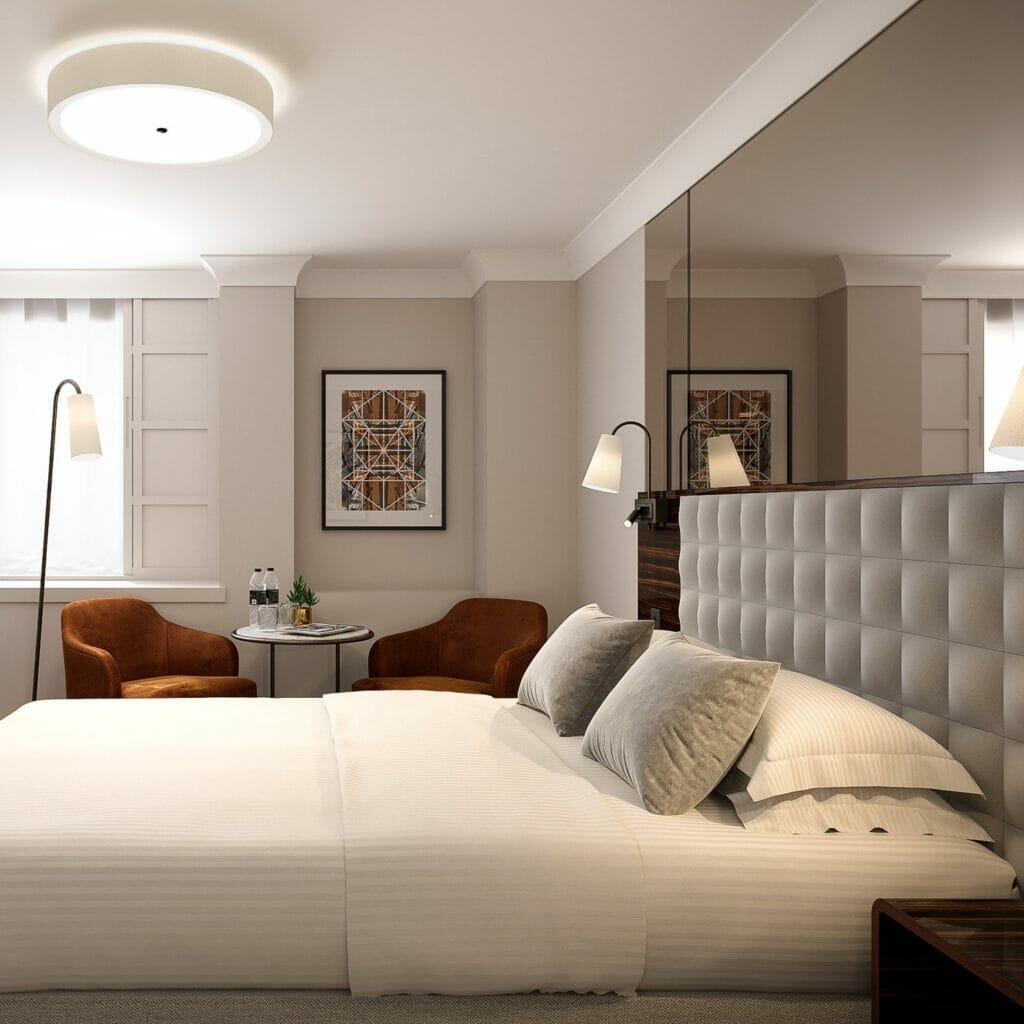 2. Art Galleries
The National Gallery was practically made for bad weather!
Spend your time wandering around all of the galleries or head to somewhere like Tate Modern where you can enjoy endless hours of modern art and films without stepping foot outside.
The great thing about many of London's art galleries are that they are conveniently located to other attractions as well, so once the weather lets up, you can head outside and easily onto your next London adventure.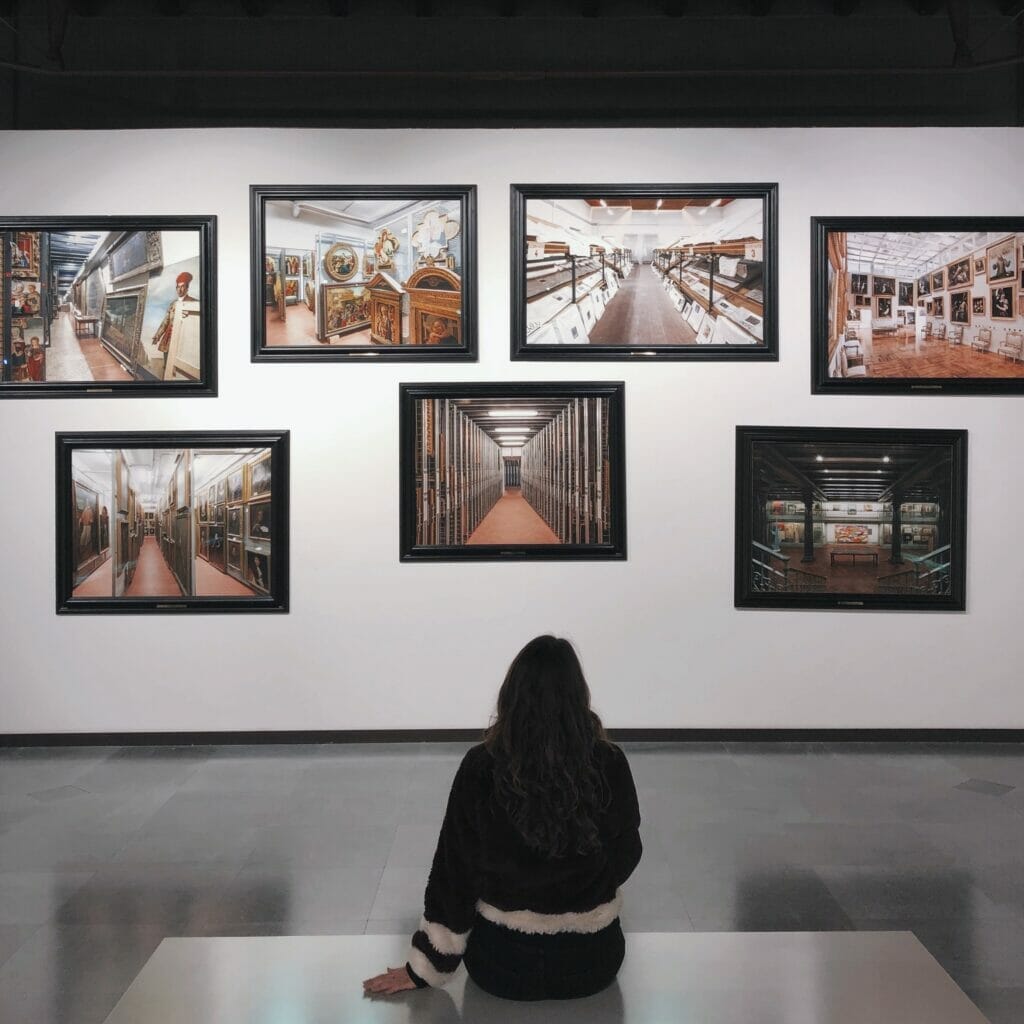 I would prioritize just one art museum that's relatively large, like Tate Britain or the one's mentioned above, as the smaller galleries won't get you out of the rain long enough and you'll have to keep darting in and out.
IMPORTANT: are you coming to the UK from abroad?
In case you're reading this from outside the UK and will be a foreign visitor here, you need to know these 2 things to stay safe and save money.
Travel insurance – you need it when going overseas! I use

this site

to get the best quotes and purchase my packages from. Do not skip this – having medical coverage abroad as well as other coverage in case of missed flights, lost luggage, etc is essential. As I said, I have never gone wrong using

this site

.
3. SkyGarden: best indoor activities in London
If you want a postcard view of rainy London, then you don't need to worry about the weather during your booking at the SkyGarden.
You've got loads of indoor space to get a great view and the drizzles coming down the window will just add to the atmosphere.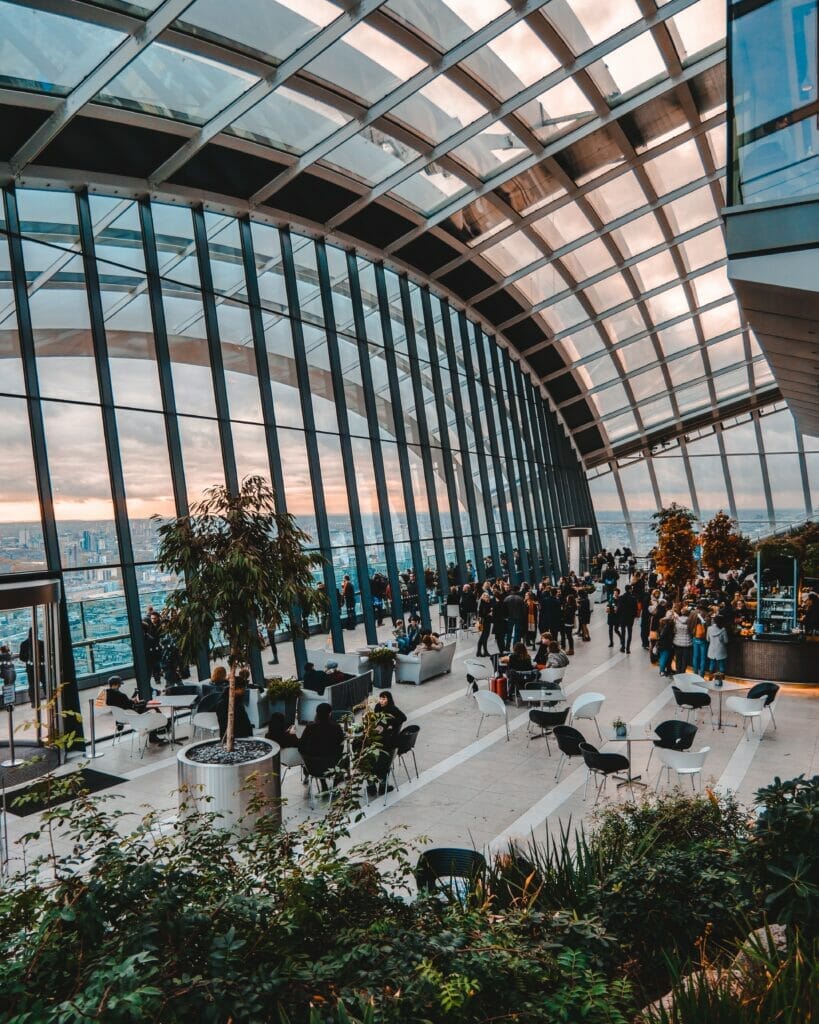 There are also food options so you can plan to have something to eat to get reenergized.
And this is yet another reason why visiting the SkyGarden is much better than the touristy view from the Shard, one of my suggested things to NOT do in London.
With the view from the Shard, there's no hang-out area and it's a case of going up to then come back down immediately afterwards.
The SkyGarden is more of an experience, hence, a great thing to do in inside in London when the skies open!
4. London Eye
While the line for the London Eye is outdoors, the actual ride itself which lasts 30 minutes is entirely in a closed bubble, so don't fret if it rains during your London Eye experience.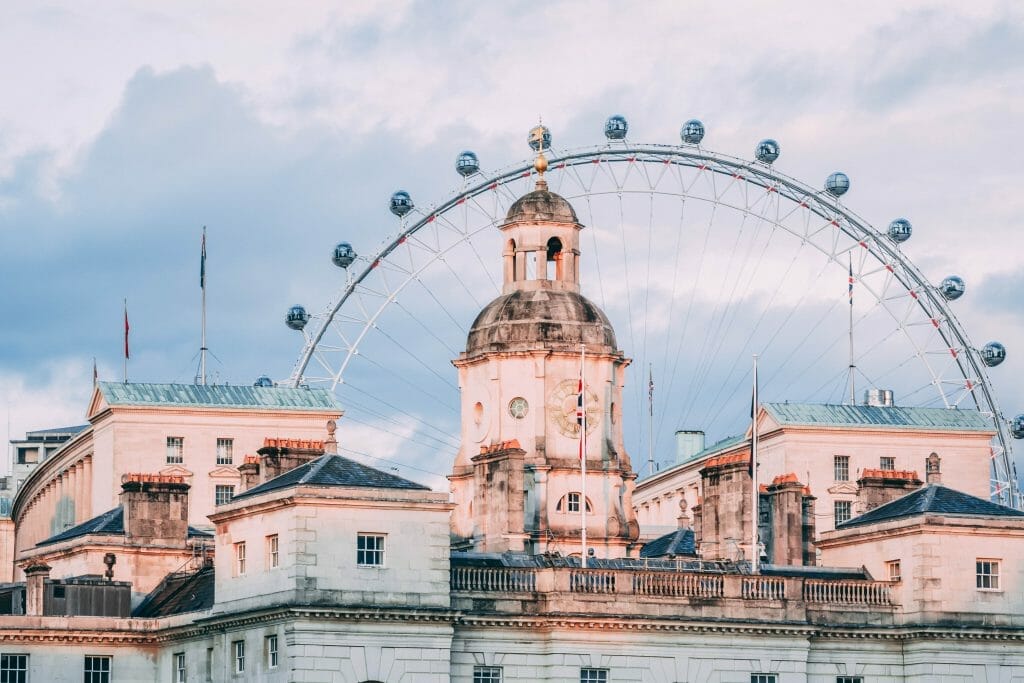 Again, seeing London in the rain is an essential part of visiting London (it sets the mood!), so just enjoy the view and the city being refreshed by Mother Nature.
5. Churchill War Rooms
The Churchill War Rooms are completely indoors and mostly underground, so not only does it not matter if it's raining, but you won't know anyways!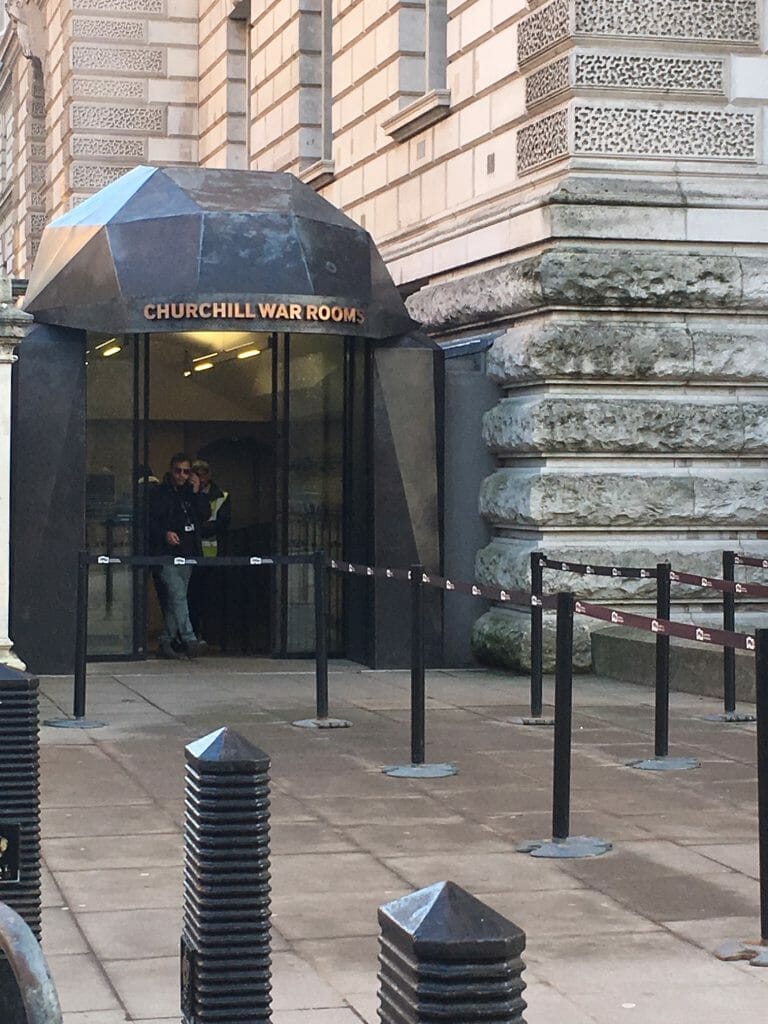 This is a fantastic way to spend a few hours on a rainy afternoon or morning, as you can really dive into the museum and all of the artifacts and rest assured that you won't get wet as you go from room to room.
6. Westminster Abbey and St. Paul's Cathedral
There are beautiful Westminster Abbey views from the outside, but as you go into the Abbey itself, you'll be indoors and out of the bad weather.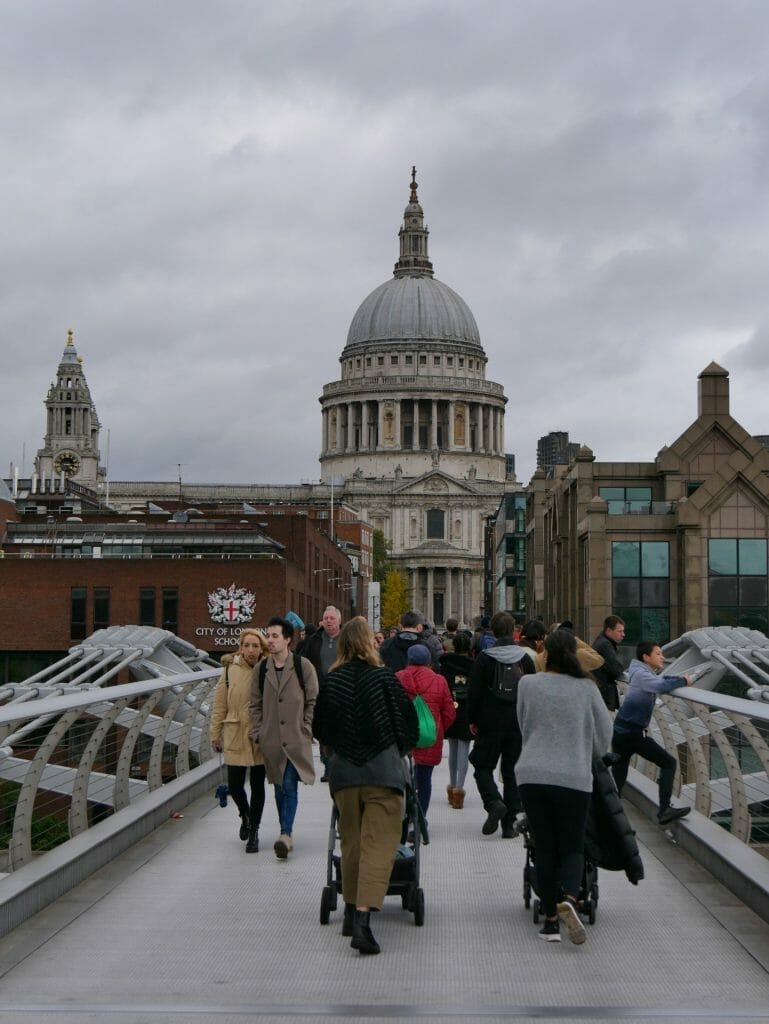 The same goes for St. Paul's Cathedral – hurry indoors and then an entire world of church and London history will be open to you without needing an umbrella.
7. Covered Markets: what to do in London when it rains
Not all London markets are covered, but many are!
You can experience much of Borough Market while under cover, and the same goes for Old Spitalfields Market.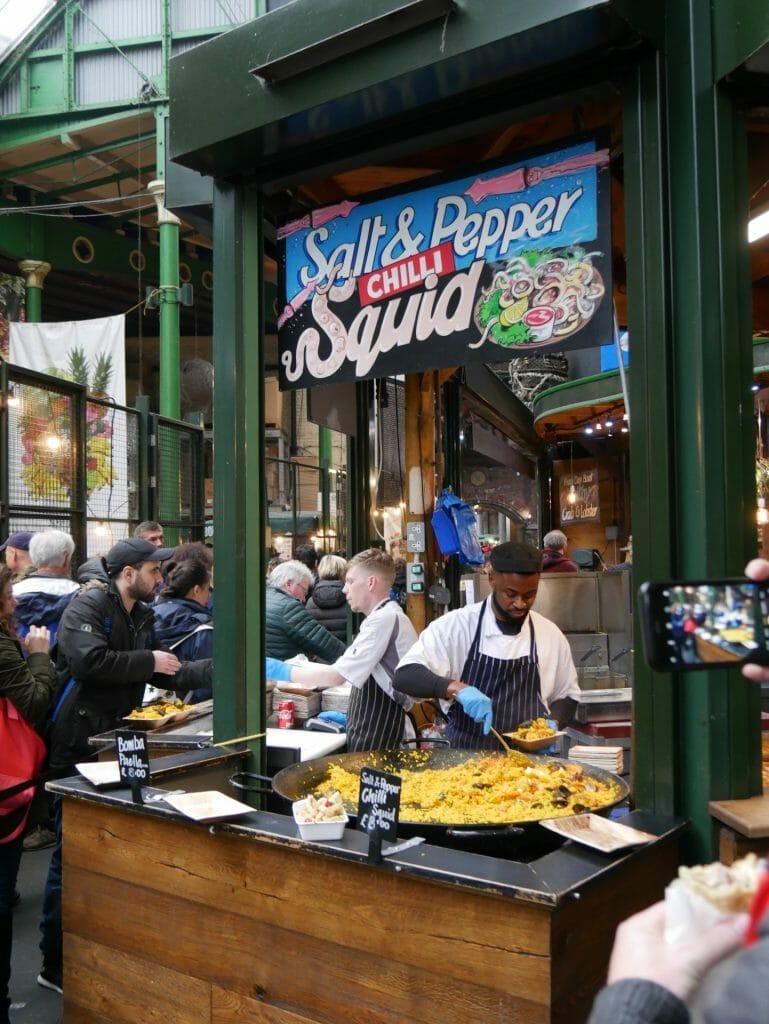 Take the opportunity to do some shopping, eating, and browsing as you wait for the rain to clear.
Some of the markets do have large outdoor components, especially ones that don't run all week like the Columbia Road Flower market, so research your market of choice before planning it for a rainy day in case it's fully exposed.
8. British Library
One of my favorite sites in all of London is the British Library, and it's just a bonus that it's indoors so you don't have to get wet in the rain.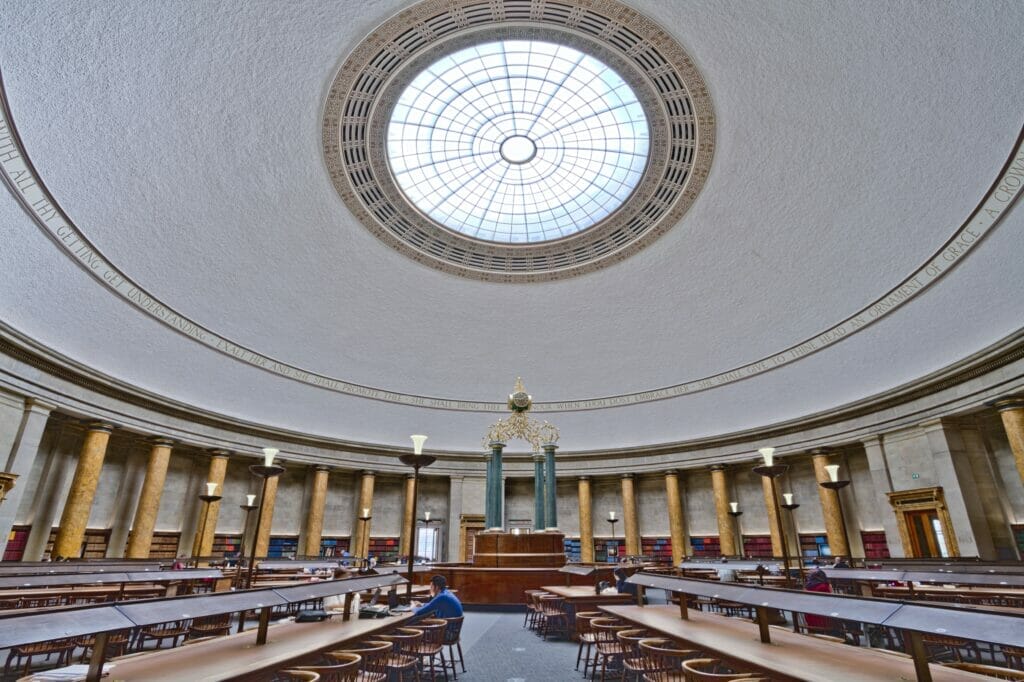 Head to the permanent collections and visitor galleries to see the Magna Carta, handwritten original lyrics from popular British bands, and a treasure trove of scientific and literary original works by names you'll be familiar with (Leonardo da Vinci, anyone?)
9. Shopping at Selfridges or John Lewis on Oxford Street
You won't want to do major shopping in London on Oxford Street in the rain as you'll have to keep ducking in and out of stores, but if you are open to exploring one of the UK's premier department stores in more depth, check out Selfridge's or John Lewis on Oxford Street.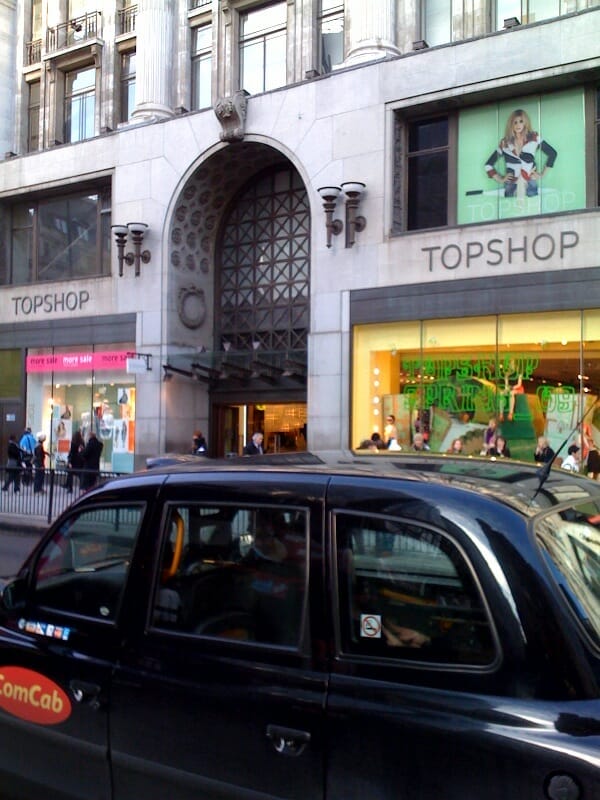 With multiple floors and plenty of things to buy and see, you can spend quite a while in here discovering the classic tastes in the Food Hall, seeing the latest British fashion, and lusting over purchases that might be too big for your suitcase!
10. Have Lunch in a Pub on a Rainy Day in London
Pubs are even cozier when it's raining outside!
Stop into one of London's best pubs anytime in the afternoon for lunch, dinner, or drinks, and you'll find a warm and comfortable place to get out of the weather for awhile (and you'll be joined by plenty of people doing the same!)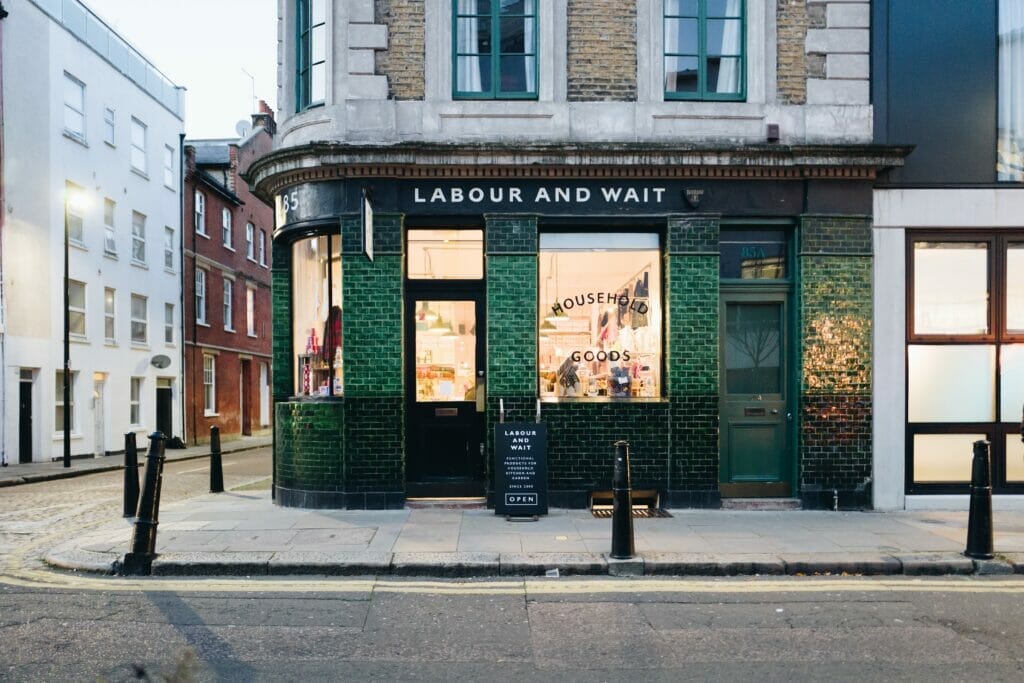 If you haven't been to a pub before, check out my guide to pub etiquette in the UK.
It will help you figure out things like whether you're supposed to seat yourself, tipping, and all of the cultural need-to-knows!
11. Have Afternoon Tea or Tea in a Café
You can either pop in for a sit-down at a café for some drinks and a cake, or you can book a full afternoon tea for a rainy day.
With the amount of afternoon teas available in London, you can often book last minute with smaller groups, or at least the day before if you know you're in for a wet day!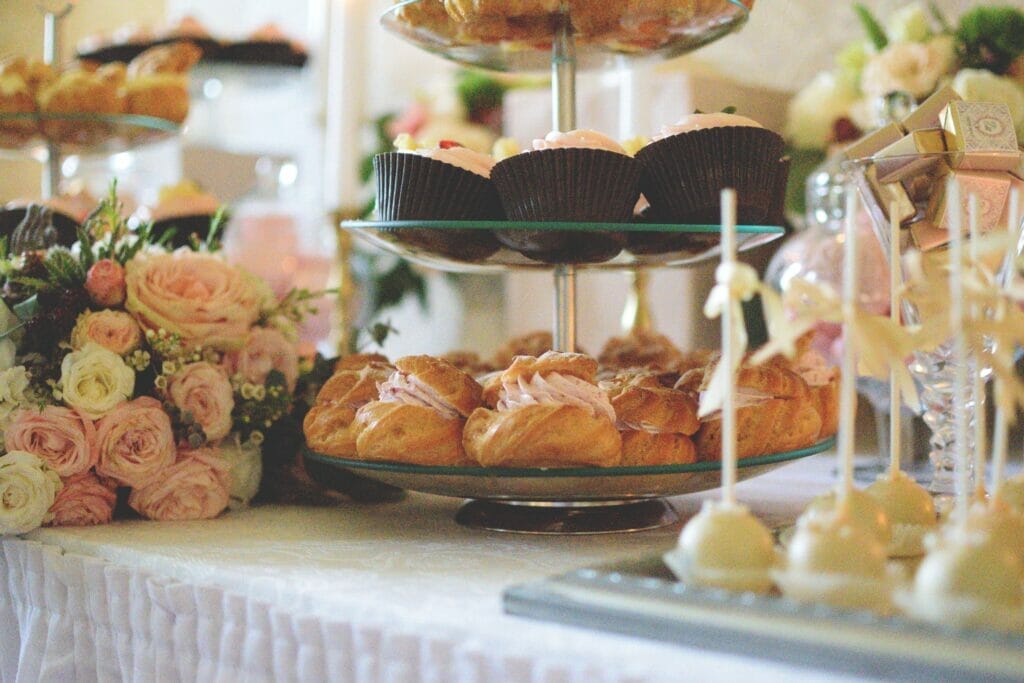 Some afternoon teas are really all about the view, like the afternoon tea in the Shard or the afternoon teas on a London bus or boat.
I wouldn't recommend these on a rainy day (unless you've already booked), and go for somewhere like afternoon tea at the British Museum which is more about the experience indoors and doesn't rely on any views outside.
12. See a West End Show
With both matinee and evening performance options, escaping the weather in a West End theater is definitely not a hardship!
The weather outside won't matter one bit once you're singing along to The Lion King classics or traveling to Canada in Come from Away or feeling sorry for Matilda.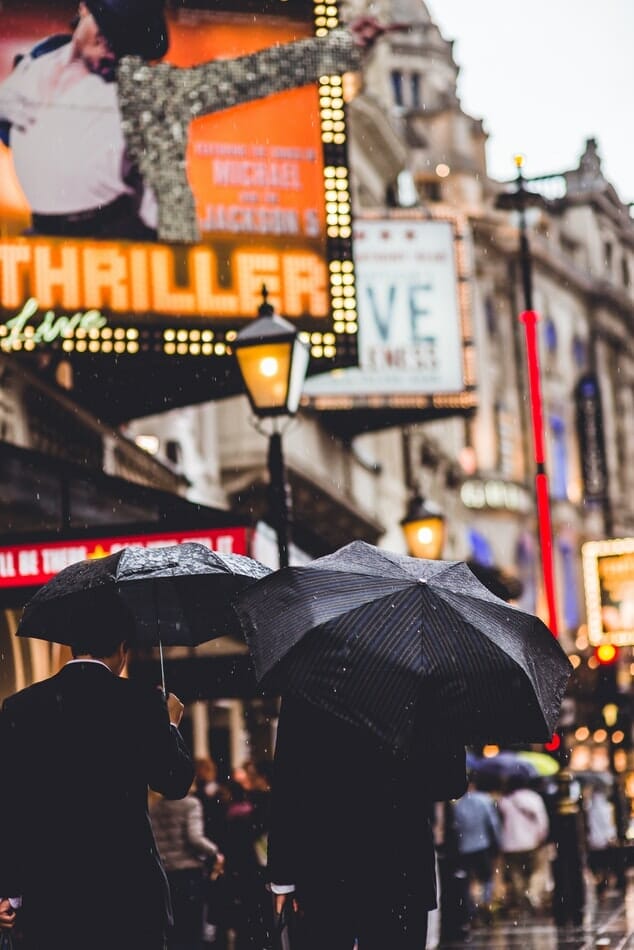 If you want last minute tickets, check out the Leicester Square Last Minute tickets booth, or just search online!
If you're hoping to escape into a cozy bookshop, Daunt Books is the best bookshop in London, perfect for curling up in a chair and watching the rain roll down the windows as you get lost in a good book (or your thoughts).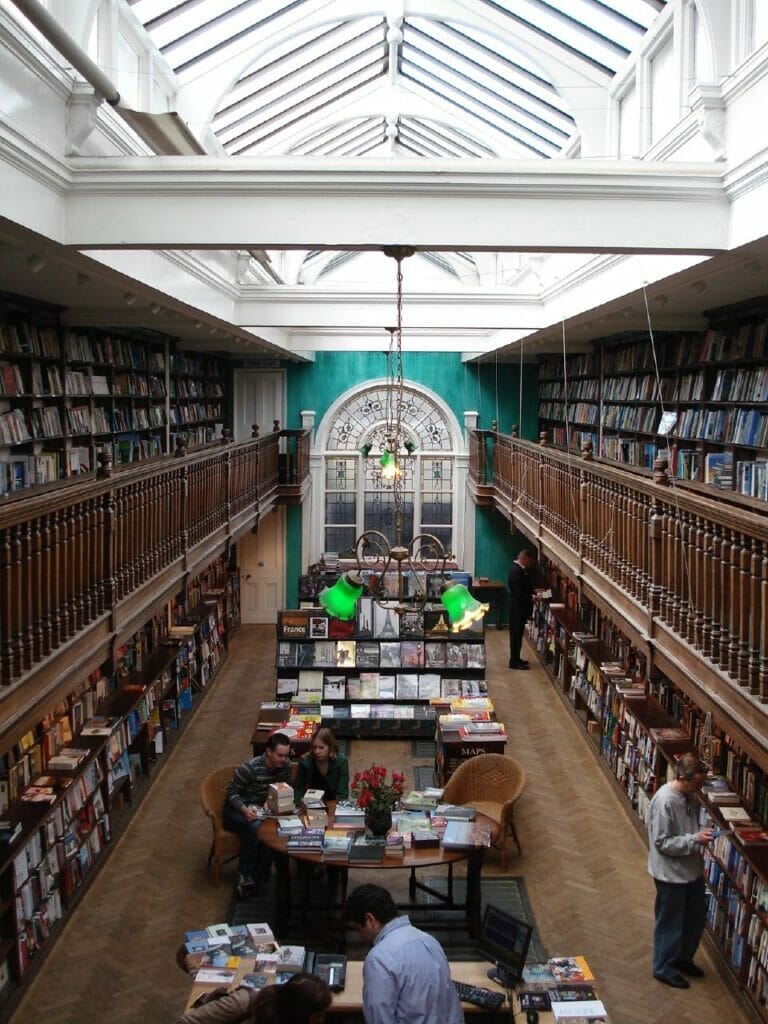 And you're supporting independent booksellers, which is a great thing to do!
14. Tower of London: things to do in London when it rains
While the Tower of London is not fully insulated from the rain due to the outdoor components, much of the experience does involve going from sheltered area to sheltered area.
The Crown Jewels, for instance, are definitely not sitting out in the rain!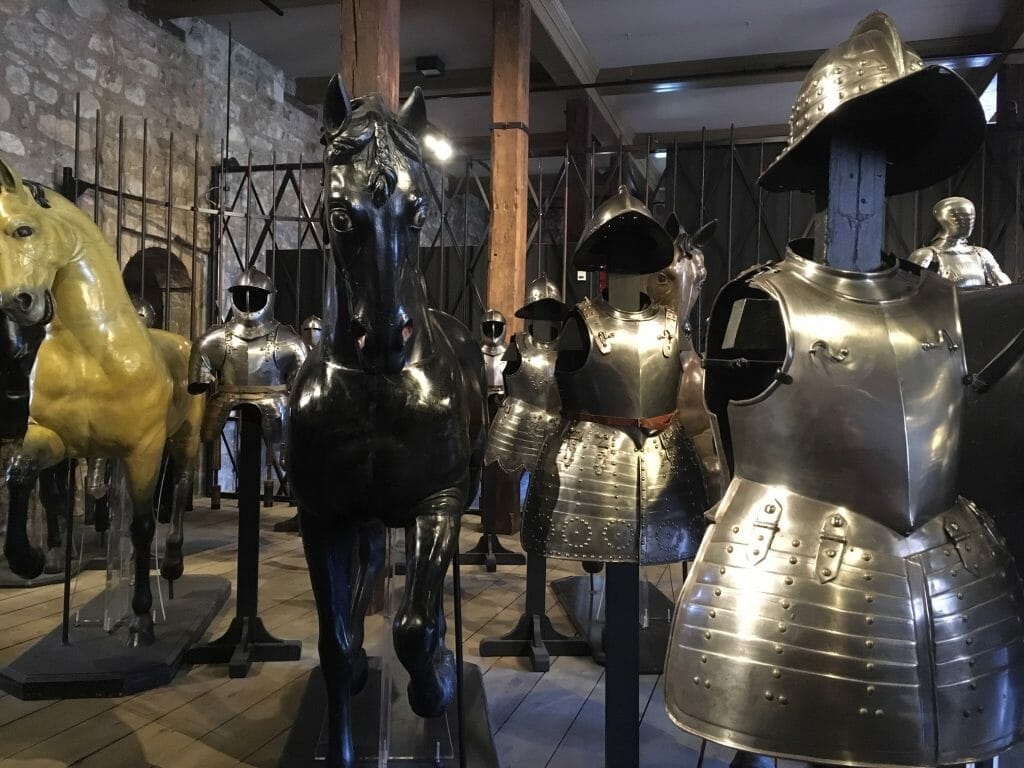 On a drizzly day, the Tower of London has extra atmosphere and you'll spend so much time indoors seeing the exhibits and exploring the tunnels and museums that the time you have to spend criss-crossing the Tower outside shouldn't bother you.
15. Take a Bus Tour
One option for sightseeing on a rainy day is taking a hop-on/hop-off London bus tour and simply not hopping off!
You wouldn't want to do this in a torrential downpour where you can't see outside, but it doesn't often torrentially rain in London so you'll be fine on most days.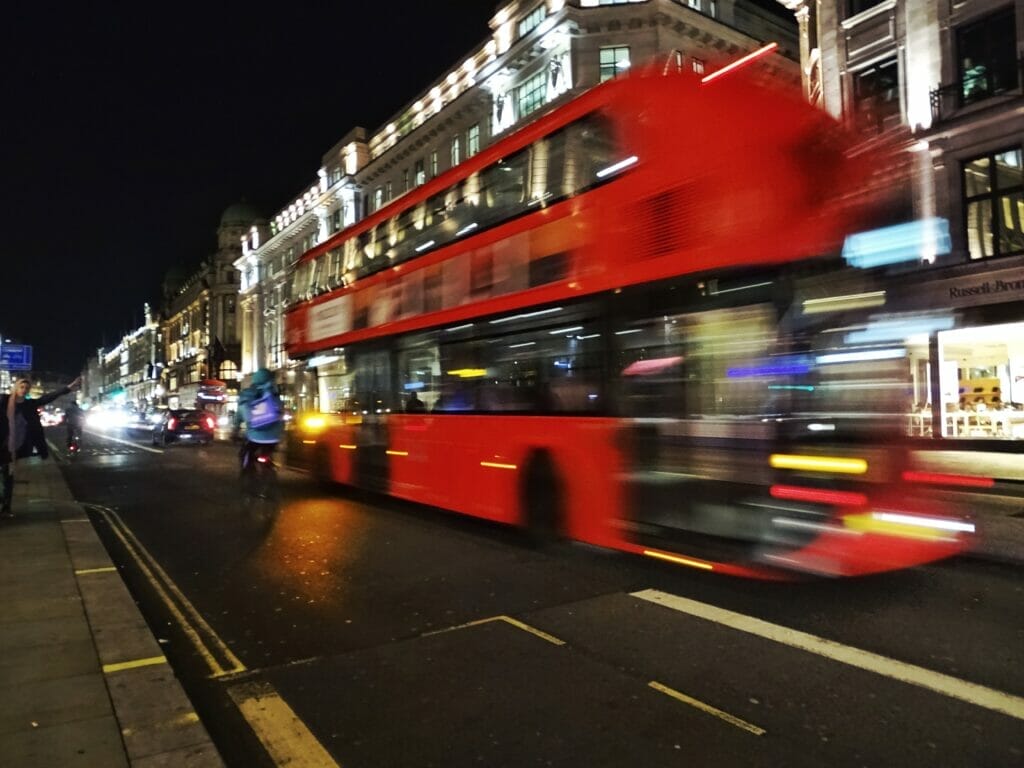 This will allow you to stay dry while still learning about major London sights, which is a huge bonus.
You can choose from options that have live narrators as well as those that have recorded options, and while you may need to sit downstairs to avoid getting wet in the open-top atmosphere, it's a fantastic way to not waste any time in London.
16. Try an Escape Room
What's better to get out of the rain in London than an escape room where the whole point is to stay indoors and out of the elements for an hour or more?
Escape rooms are popular all over the world, but London was one of the leading cities featuring these unique things to do in London, and you can choose from everything to crime scene escape rooms to historic escape rooms to rooms that are suitable for kids.
17. Visit the Postal Museum
The Postal Museum is one of the most unique museums in London, featuring the history of the postal service as well as the famous Mail Rail which took mail underground from place to place.
You can go on tunnel walking tours and learn more from interactive exhibits, all indoors!
18. Visit the London Transport Museum
This museum in Covent Garden is one of the best things to do in London with kids, and it's all indoors so perfect for the rain!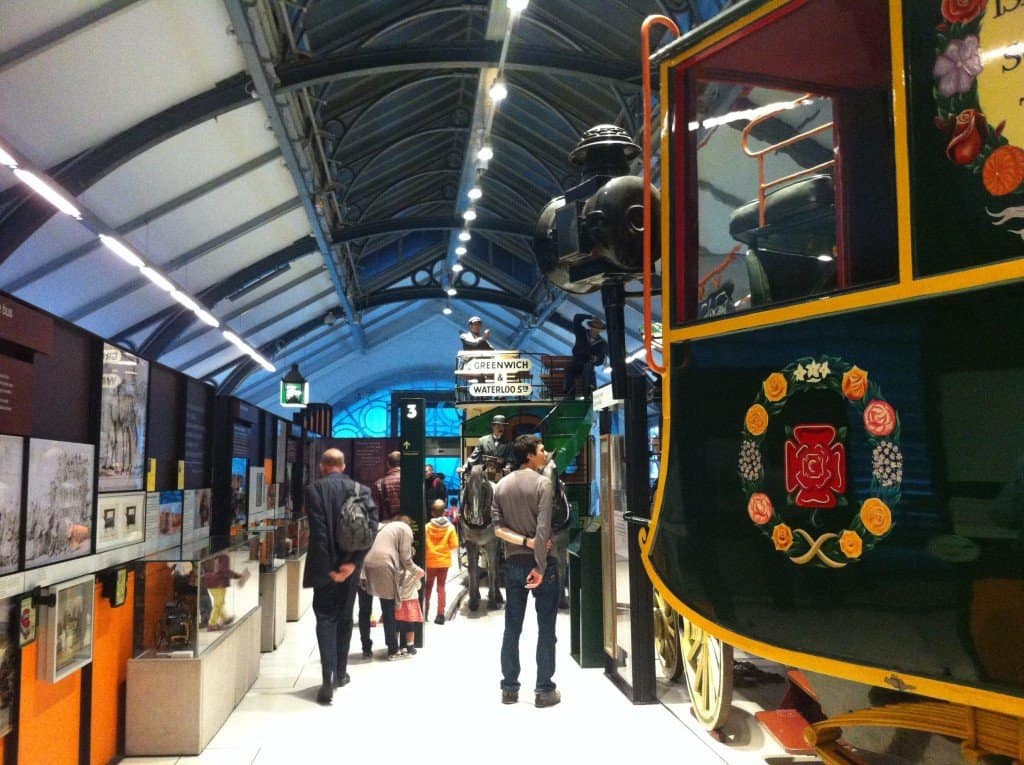 The reason it is on my top list of where to take the kids is that it features interactive exhibits more heavily than some of the more standard museums like the British Museum.
They'll be engaged, able to climb on lots of buses and other transportation carriages, and the gift shop is such a fun and colorful place to buy your London gifts and tube trinkets!
And, bonus!
You can walk just a few steps from the front of the museum into Covent Garden, which has a covered area full of shops and restaurants.
19. Harrods
If you want some iconic London shopping that you can get lost in without ever having to go back outside, Harrods is the place to go.
This famous store in Knightsbridge is known for being the choice for royalty and the world's uber wealthy, but today it has everything from a Food Hall to a toy section with plenty of affordably priced options.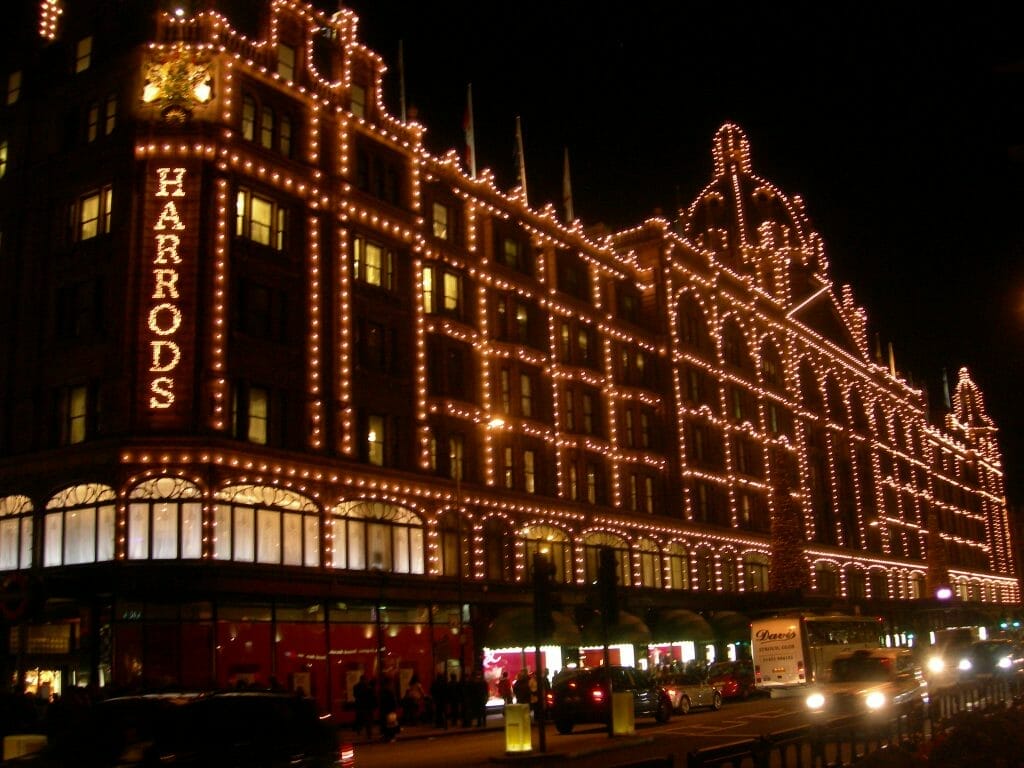 This is a must-see for shopping gurus, if nothing else for some window shopping amongst the gorgeous interior and upscale atmosphere (but no, there's no dress code, thankfully).
20. See a Film
Whether you want to see the latest blockbuster or you're after a more indie film, London's best cinemas feature all of that and more.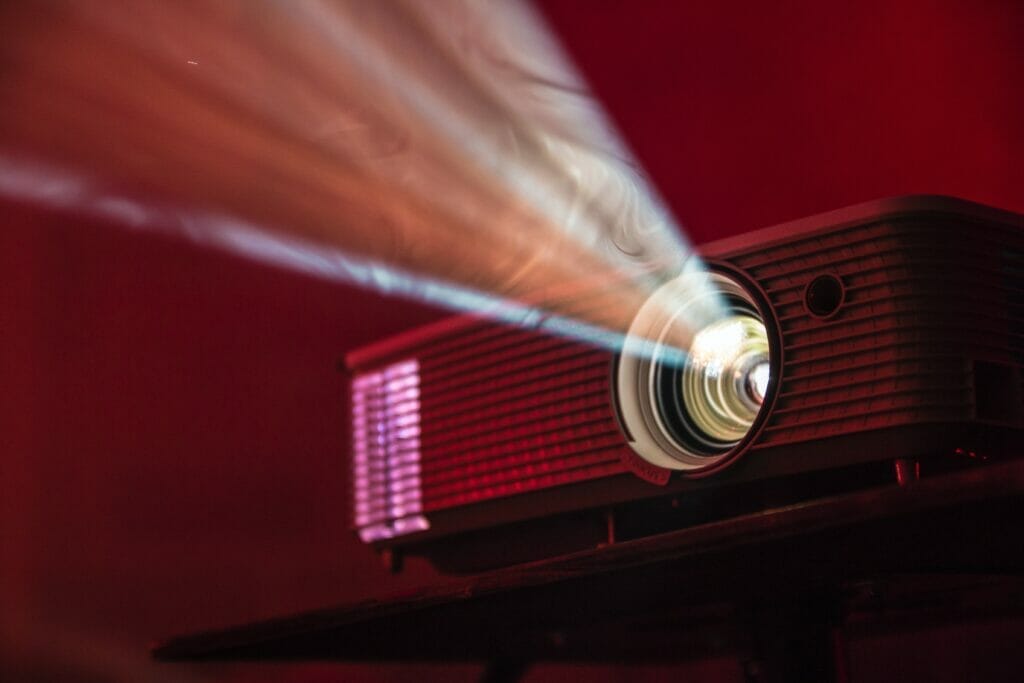 Sure, you could go to an Odeon and get the basic experience, or you could visit a historic cinema in London like the Prince Charles Cinema for a memorable experience.
21. Visit Kensington Palace: things to do indoors in London
If you're a fan of royal history, check out Kensington Palace when looking for what to do in the rain in London.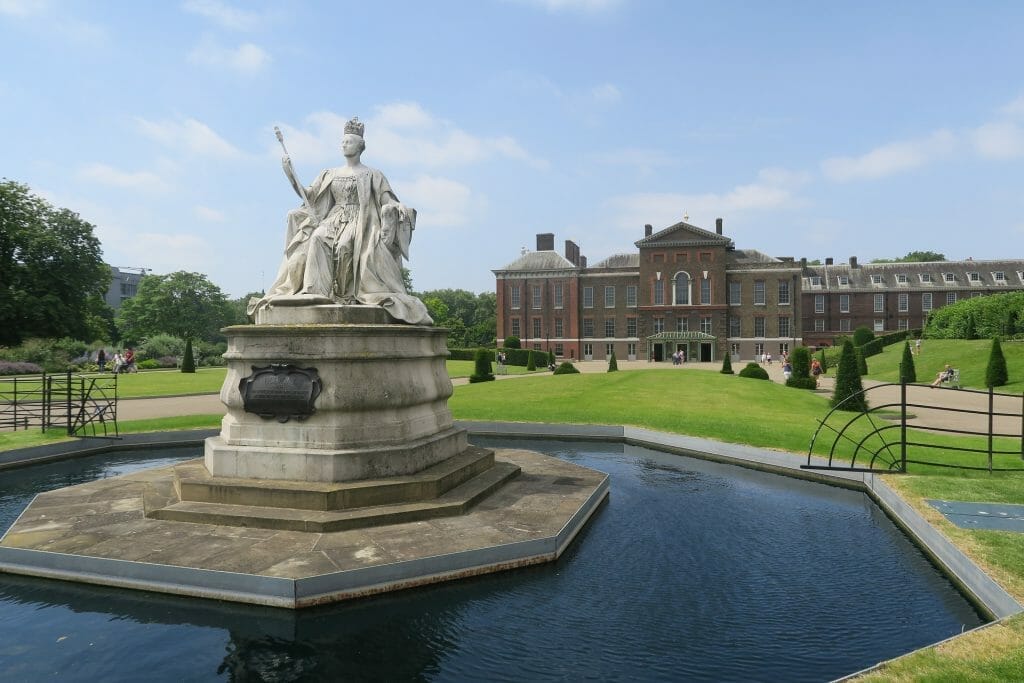 The part that you have to pay for, the interior entry, is all out of the rain and you can see fascinating exhibits from royal history as well as check out the café and gift shop.
Kensington Palace is famously the home of the late Princess Diana, as well as being the current residence of Will, Kate, and their 3 children.
22. Go Shopping at Westfields
There are two Westfields locations in London, Stratford and Shepherd's Bush.
These are basically giant malls, with mostly interior stores so you can spend a few hours browsing some of the most iconic British stores while being out of the rain.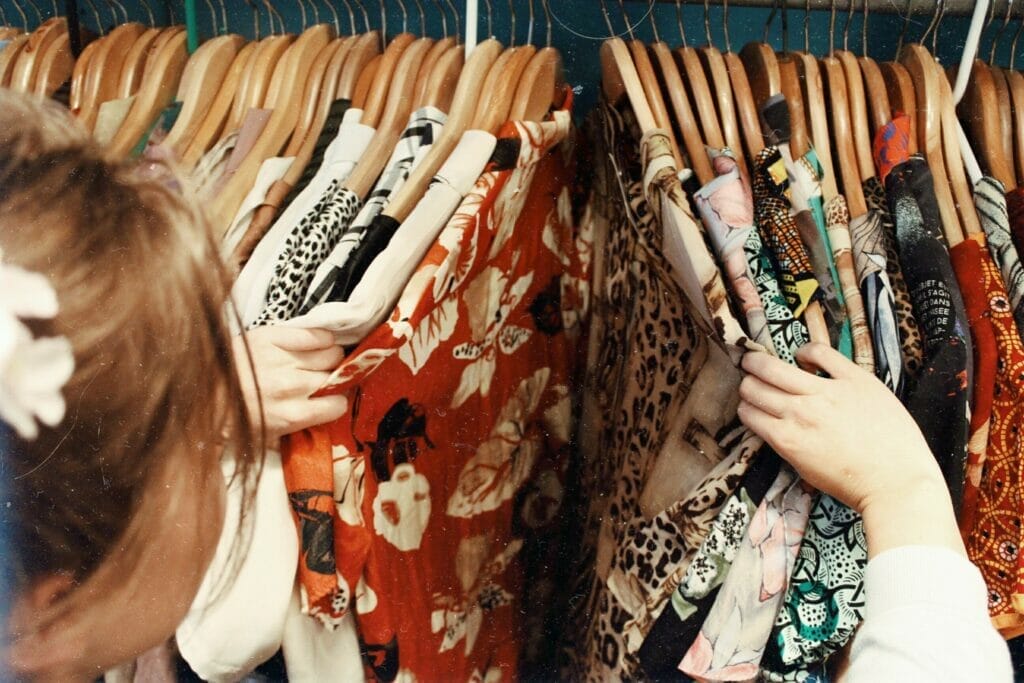 There are also plenty of restaurants on-site, which means you can combine a trip to somewhere like Debenham's to check out their lines of teapots with a trip to Nando's, one of the most popular British chains that serve up great chicken!
This is a particularly good option if you're in London for awhile and have time to spare, as I wouldn't recommend someone with just 24 hours in London to spend time in a shopping mall.
23. Take a Day Trip Out of London
With attractions like Brighton's Royal Pavilion just an hour away by train, as well as all of the incredible offerings in Oxford being so close, don't feel stuck in London if you've done most of the indoor activities and it's raining.
Hop on a train and you can explore Oxford's Ashmolean Museum, Museum of the History of Science, and plenty of rainy day offerings like the Covered Market (don't miss out on Moo's milkshakes!) and indoor Harry Potter filming locations like the Bodleian library.
You could also consider a day trip to Dover Castle, which does have outdoor components but is also filled with tours of medieval and World War II tunnels, as well as plenty of indoor exhibits.
You may recognize this famous London market from the Harry Potter films, where it was used as part of Diagon Alley!
This covered market is one of the oldest in all of London, and the architecture inside is stunning.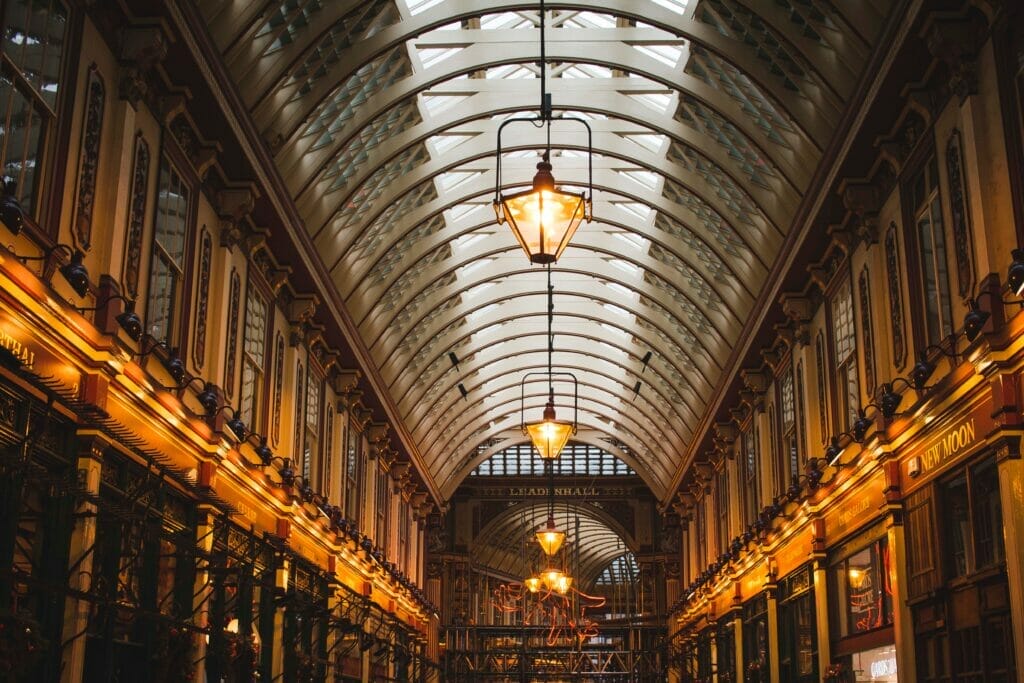 You'll find plenty of fresh food here, from cheese to meat to ready-to-eat meals.
It used to be a meat and poultry market, in fact!
The great thing about Leadenhall Market is that you can visit in poor weather and not have an impaired experienced like an outdoor market.
25. Barbican Centre: what to do in London when it's raining
The Barbican is another performing arts center that offers everything from visiting performing arts companies in dance, theatre, and more, but you don't even have to be seeing a performance to enjoy the Barbican.
There are usually art displays inside, as well as free spaces on "Level G" to see the latest installations and grab a coffee and catch up with friends.
Regular tours will take you through the Barbican, exploring the architecture and learning the history of the building.
26. National Theatre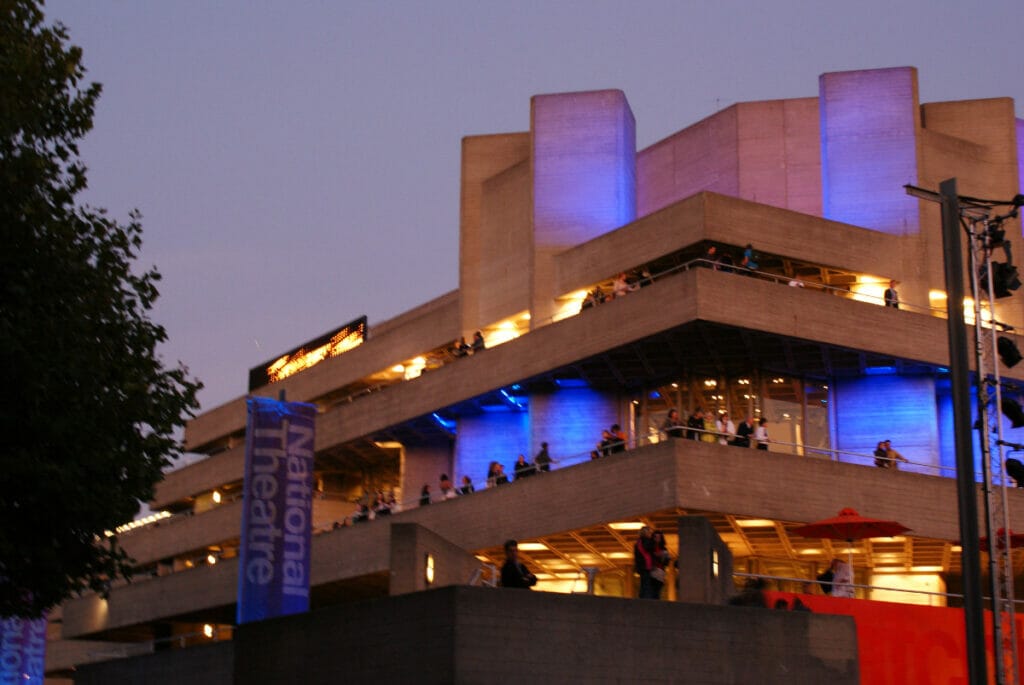 Also known as the "National," this theatre on the Southbank is government funded and offers so many incredible plays and performing arts experience that you have to check out and is one of the best ways to see cheap theatre in London.
So many shows that go on to become household names or experience success in the West End and across the pond on Broadway started at the National, and this theatre is incredibly well respected.
Check their schedule ahead of time if you see it's going to be a rainy day in London and find yourself a matinee or evening performance to enjoy indoors.
27. Royal Opera House: things to do inside in London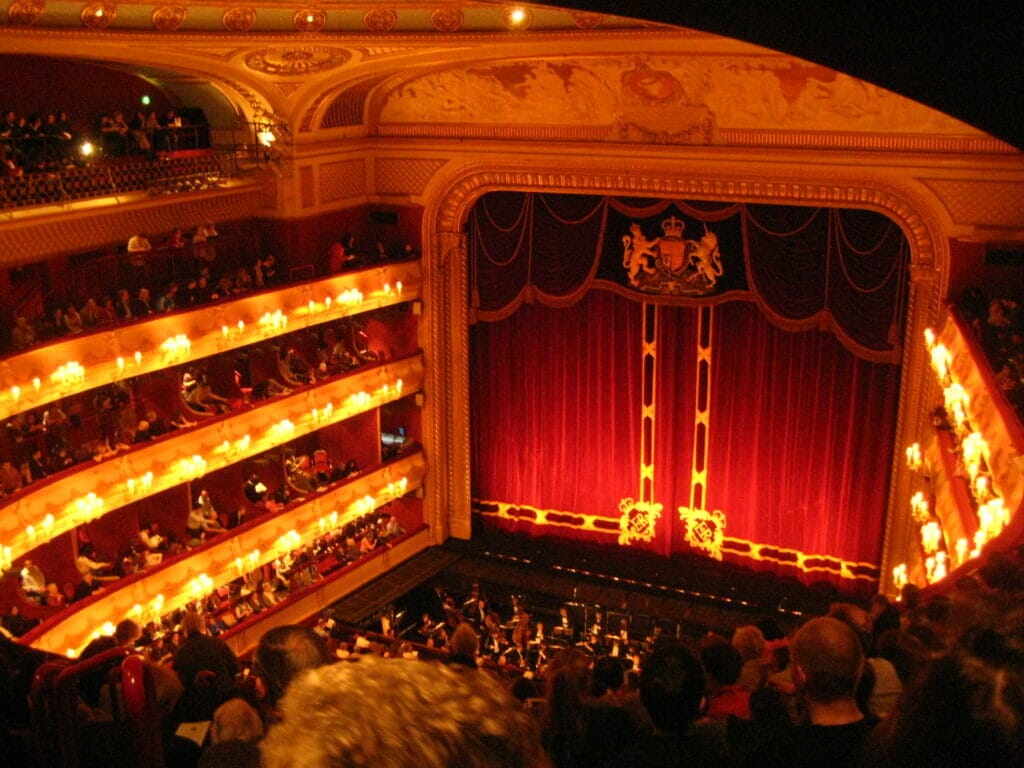 The Royal Opera House, a beautiful building in Covent Garden, features ballet and opera performances throughout the week.
It's an incredible opportunity to see professional dancers and opera singers in a stunning setting, and better yet, it's out of the rain!
28. Junkyard Golf Club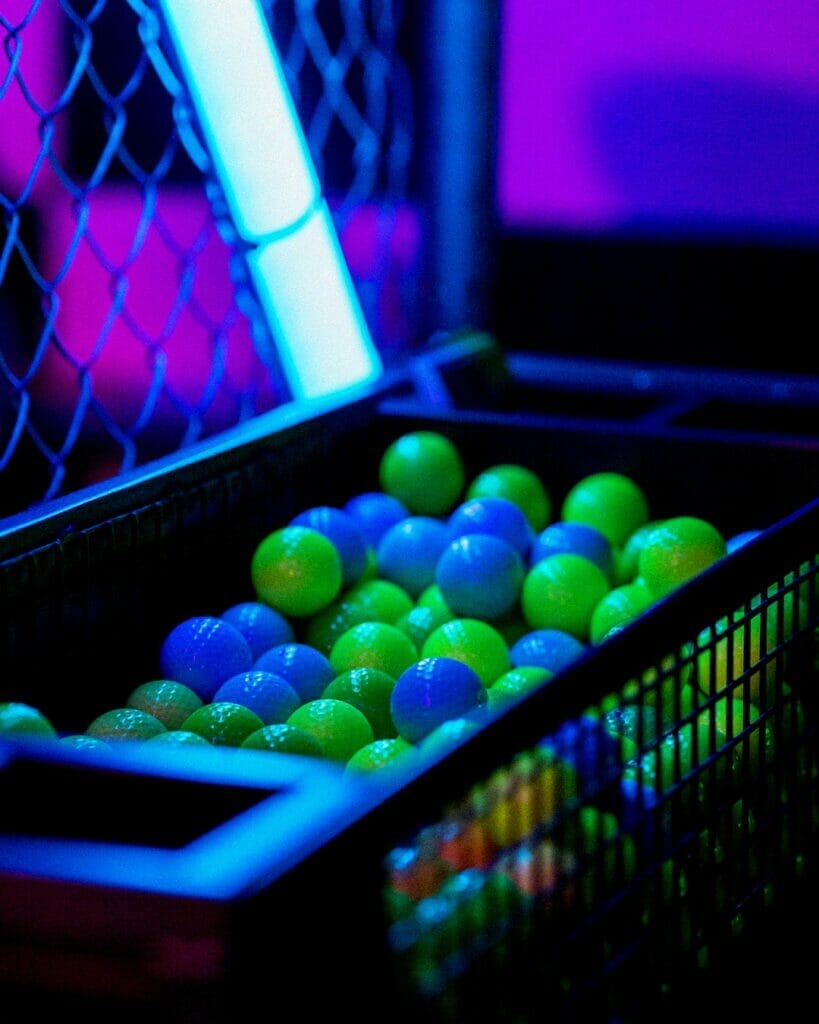 "Crazy golf," known as mini golf or putt putt golf in the US, can be a great thing to do indoors in London because it's usually indoors.
The Junkyard Golf Club is a great place for 18+ visitors to London to go for some golf, drinks, and a ton of fun navigating the fun and colorful courses.
29. Queens Skate & Bowl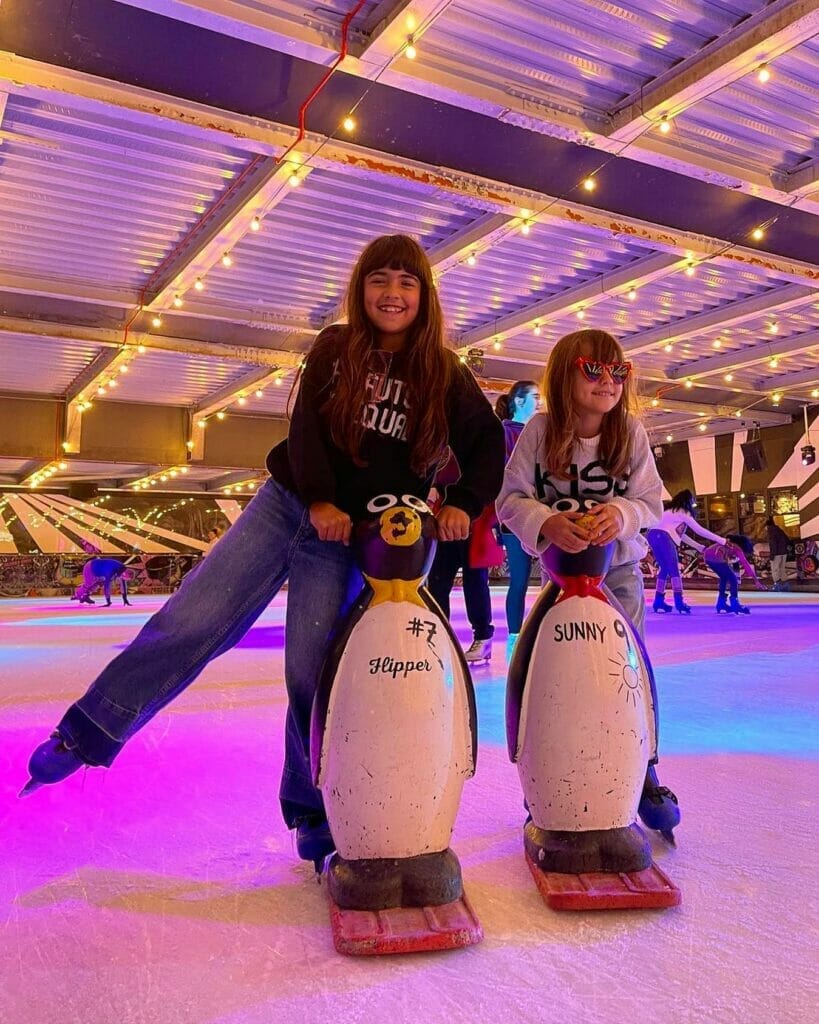 Whether you want to bowl the night away or take part in central London's only ice skating rink (the other ones are further out), visit Queens Skate & Bowl right near Hyde Park.
There's an on-site restaurant, the vibe is fun and funky, and the whole point is to be in a sort of underground party area so there aren't even windows to show you what the dreary weather is like outside.
Feel like gambling tonight?
On a rainy night in London, head to Grosvenor Casino near Leicester Square where you can try your hand at the slot machines or watch live sports betting.
There are also some table games like roulette and blackjack if you want to get into the action that way.
31. Melt Chocolates Class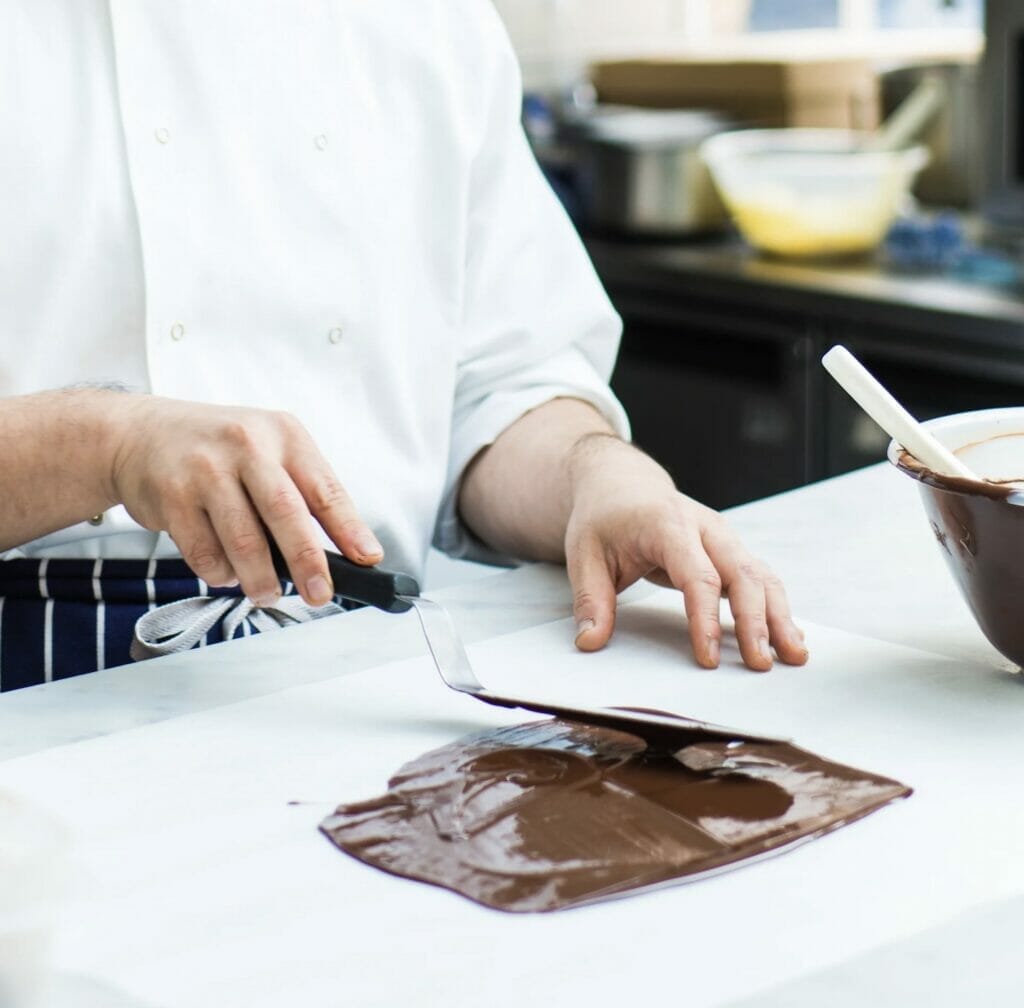 Why not learn something new on a rainy London day?
Melt offers chocolate making classes in the heart of Notting Hill.
Learn to mold, sculpt, and craft with chocolate with the help of an artisan chocolatier and friendly helpers.
You can also learn how to make brownies, bon bons, and other sweet treats in their on-site classes.
32. Leighton House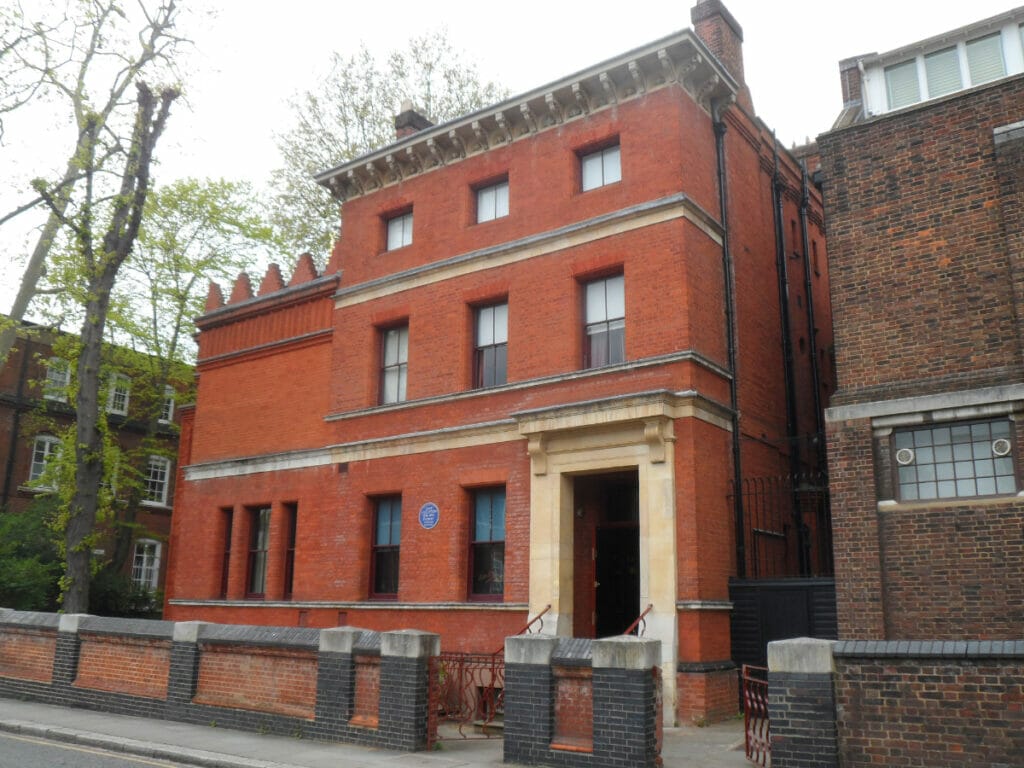 One of London's premier art museums, Leighton House is a great thing to do when it's raining in London as you can discover an entire world of history and art without being exposed to the elements.
The "Leighton House" name comes from painter Frederic Leighton, who commissioned the house to be built as a combined home and studio.
Permanent works of arts are displayed on the walls including those by Leighton, and the house itself is a treasure trove of architecture of a time gone by with Victorian features and other interesting nooks and crannies.
33. Somerset House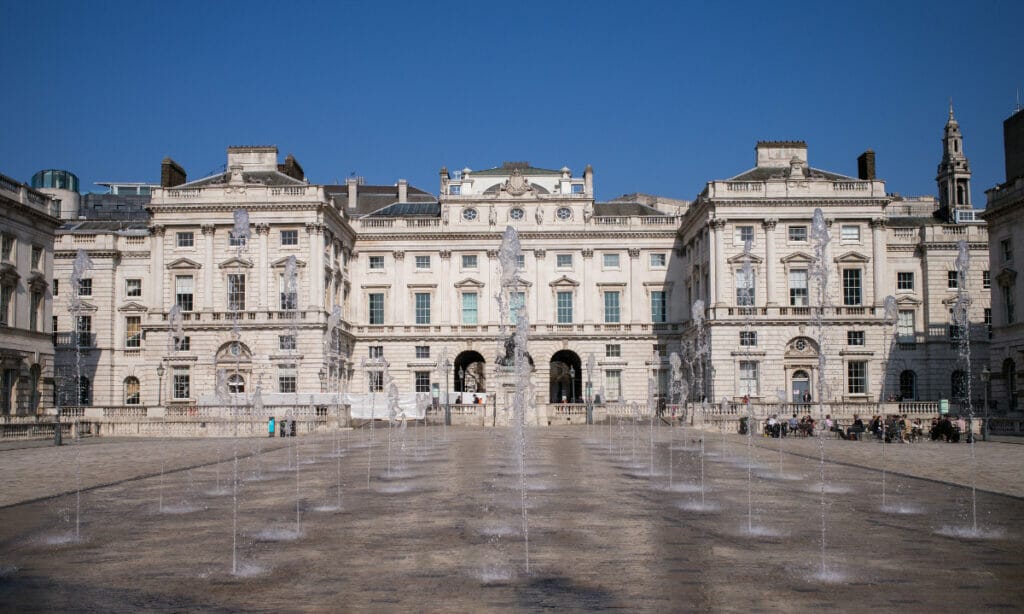 With rotating exhibits and a permanent art collection, Somerset House is a great place in London for thinkers of all ages, as you'll be exposed to plenty of unique displays and different ways of viewing the world.
The neoclassical building is worth exploring on its own merit for its architectural beauty, and often there are incredible exhibitions held in its famous courtyard.
34. Platform 9 3/4 at King's Cross Station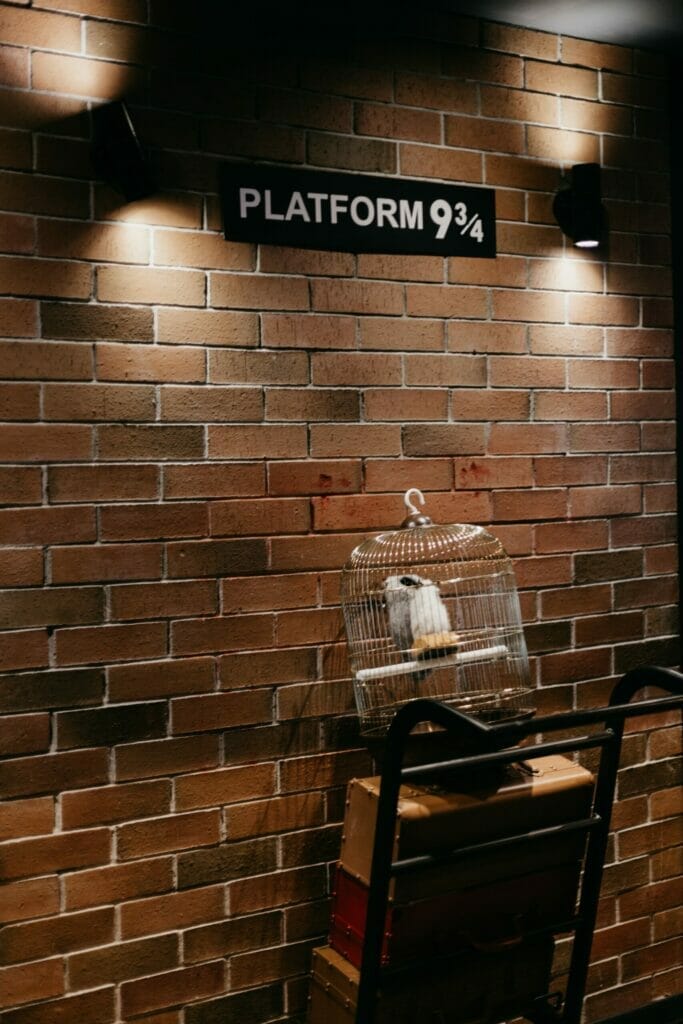 If you don't have a chance to get to the Harry Potter Studio Tour in Watford but still want something Harry Potter-themed to do in the rain in London, head to King's Cross Station.
Here, you can have your picture taken at the "Platform 9 3/4" wall, as well as check out the King's Cross Station Harry Potter gift shop and purchase souvenirs straight from one of the most famous train stations in the world.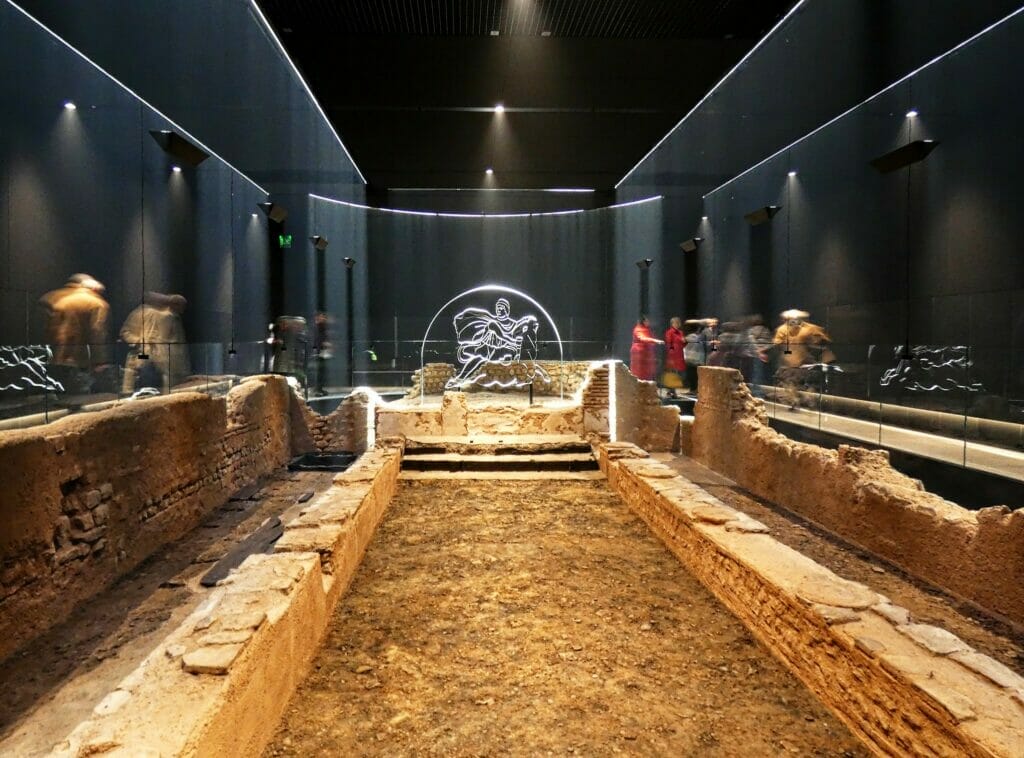 Want to see some Roman ruins in London?
Visit the London Mithraeum!
Discovered in 1954 under a London street, this is one of the most famous 20th century Roman discoveries in London.
The ruins itself are those of a temple to the god of Mithras and entry to this Roman ruin is completely free (and most people don't know about it!)
What else should I not miss in London?
If you're visiting London soon, here's a very brief rundown of a few of my other favorites to make sure you don't miss anything!
Want more helpful London guides? Check these out!
UK Travel Planning Guide: the FAQs
🏥 Should I buy UK travel insurance?
Absolutely yes. Basic coverage is not expensive, and as a visitor you are NOT covered under the NHS. Compare policies and prices with Travel Insurance Master here, a big name in the travel insurance business, and cross that off your list.
🔌 Do I need travel adapters for the UK?
Yes, you do, otherwise you won't be able to plug in your electronics/phone/lifelines. I recommend this one, which is all-in-one so you can use it in other countries.
🚗 What do I need to drive in the UK?
The first thing you need to check out if you're planning on renting a car in the UK is this guide to driving in the UK for visitors – the roads, signs, and driving experience will likely not be what you're used to and it's essential to prepare yourself to stay safe and aware.
🛌 What's the best way to book hotels in the UK?
For UK hotels, Booking is the best site as it offers free cancellation on many properties. If you want an apartment, I always recommend VRBO over AirBnb.
📳 Will my phone work in the UK?
Yes – if you set it up right. Check out my guide on making your foreign phone work in the UK to ensure that you get the type of service you need.
🚿 Can I drink the water in the UK?
Yes, UK water is great and perfectly safe. But drink out of taps in any kitchen or use water fountains. Double check before drinking out of the taps in hotel bathrooms, though, as they may be on a different system.