This post contains affiliate links for which I may make a small commission to help keep the site running. You will not be charged extra for these items had you not clicked the links. Thank you for your help to keep the site running!
Wondering what the best apps for London are?
From public transportation apps to event apps to informational apps, there are so many London apps that you can use as an important tool for getting around London and having the best time in London.

Here are some of my favorite apps to recommend to visitors to help you make the most of the city.
Hey! Sidenote! Planning on visiting the UK or moving to the UK?

For more advice, photos and friendly help, click here to join my UK Travel Facebook group to carry on the conversation with fellow travelers and UK experts.
1. Visit London App
This is the official Visit London app which has both articles on things to do, events going on during your stay, and sometimes offers and deals across the city.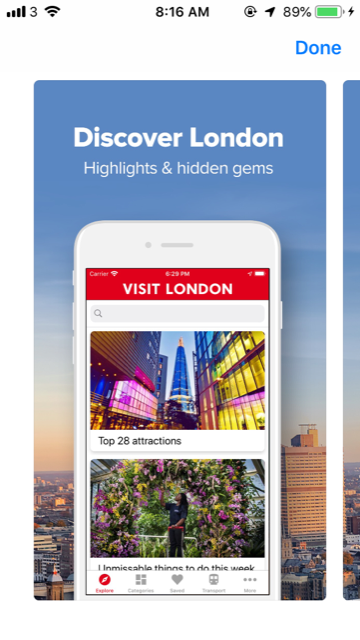 It's particularly good for if you want to know what events are happening around you on a particular weekend, which is something you sometimes can't plan for super far in advance if it's just a pop-up market or something like that.

Use it to scroll through ideas while waiting at a bus stop or just to keep you updated on local events, but have it downloaded.
2. CityMapper
This is the ultimate in London navigation.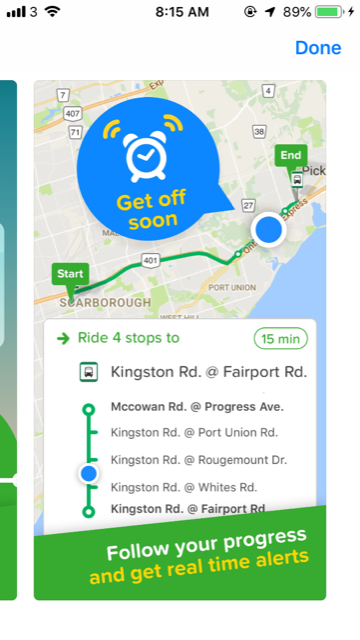 Plug in anywhere you want to go and it will give you lots of different options on how to get there, including the price and how long it should take.

Easy to understand icons make it easy to figure out what you're doing, and when it tells you to take a bus or the tube, it will tell you what number/line and how long you'll need to wait until the next one.

This is a favorite of not just visitors, but Londoners, so download CityMapper before you leave and get familiar with it so you can just plug, pick a route, and go, once you're in London!
3. Tube Map – London
This app is specifically for the tube.
You'll get tube maps galore, easily navigated so you can check it without carrying a paper map around, as well as a section where you can see the first and last tube times for any stop and live departure information.

What more can I say?
This map is invaluable for anyone taking the tube in London, which is almost everyone!
4. London Live Bus
London's bus system can be confusing for a new visitor, but it's easily figured out with an app like London Live Bus that will help you figure out the route and options for each stop you're at.
You can also type in your location and it will show you the bus stops nearest you (each bus stop is lettered, making it easy to find by looking at the letter on top of the bus stop and comparing it to which letter bus stop you're supposed to be at!)

You can also see the live times of when the next bus is coming to your stop and where it's headed.
5. Google Maps
This is a basic one, but I prefer Google Maps to CityMapper for walking directions, and you'll do a lot of walking in London.
You can also use it for public transportation directions by choosing the icon that looks like a bus/train.
6. Rome2Rio
When you're thinking about taking London day trips or going a bit further out like Hampton Court Palace or Windsor Castle, Rome2Rio comes in handy!
This transportation app will help you figure out your journey including buses and trains outside of London – the London bus and tube app will obviously work for inside the city, but once you're out of the city limits, those apps can't help you!
With Rome2Rio, you can see all of your transportation options for outside of London, and it will also give you the comparisons when it comes to drive time and the time it will take on public transportation, for example.
7. Globe Convert
When you're making transactions in a foreign currency, it can be helpful to have a currency converter on hand to figure out how much money you're spending in London so you don't get hit by crazy shocking figures when you get home!
This is a great and easy to use currency converter app, though there are plenty more – just make sure to download one before you go.
Many will work offline, so you don't need to be connected to plug in the amount and let it do the work for you based on the current exchange rates.
8. Uber
Uber operates the same in London as it does anywhere else, and many people find it useful and prefer to get the cheaper prices of Uber instead of using a London taxi.
If you're not familiar with Uber in your home city, play around with it before you go to make sure you understand how to order a ride when you're in London, but if you've used it before, no practice needed!
You'll just be taken to the Tower of London rather than your local neighborhood restaurant, and that's something to smile about!
9. BBC Weather
If you don't already have a weather app on your phone that you like, try BBC Weather.
The weather in London is constantly changing, and it could be super sunny in the morning and grey and foggy later in the day.
I always check my weather app before getting ready for the day to see what is coming up, as well as checking it when I'm out and about to see if I need to change plans or head indoors.
10. Addison Lee
One of the best apps in London for people who want to preorder car transfer services/taxis is the Addison Lee app.
I recommend Addison Lee to all London visitors, as they're cheaper than hailing a black cab while also being more professional than Uber.
The great part is you can prebook a ride in advance, unlike Uber or a taxi where you basically need to try for it right when you need it.
So if you know that you need to be picked up at 5pm to get to the airport in time for your flight, you can preschedule it in the app and know that the driver will arrive at 5pm and not be desparately trying to hail a taxi at that time.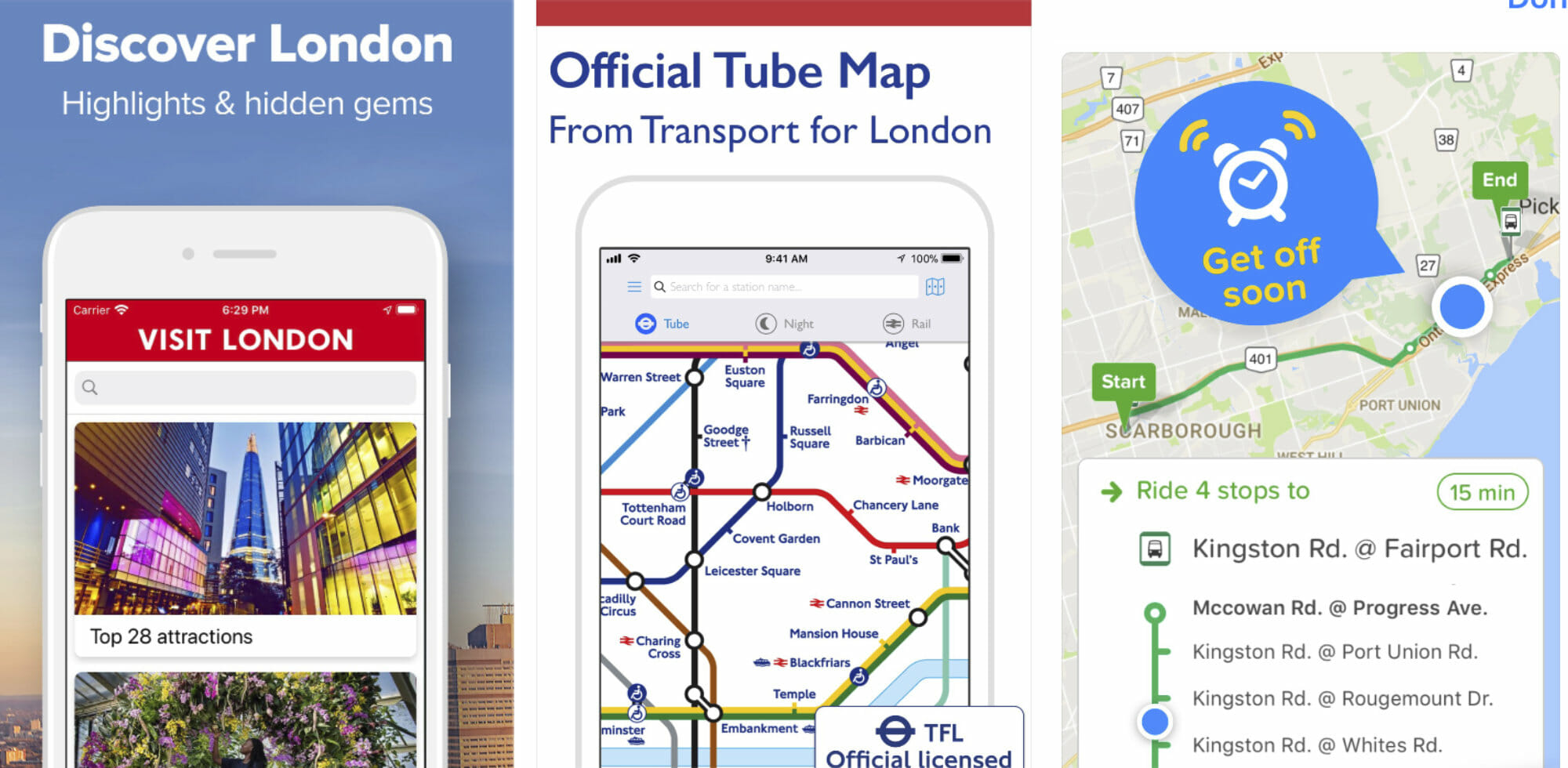 Enjoyed this? Share it!