This post contains affiliate links for which I may make a small commission to help keep the site running. You will not be charged extra for these items had you not clicked the links. Thank you for your help to keep the site running!
From acting as iconic London landmarks to being popular places to buy clothes, food, jewelry, antiques, flowers, furniture, and more, the best markets in London are amazing places to lose yourself for a few hours (or days) when you want to soak up some London atmosphere.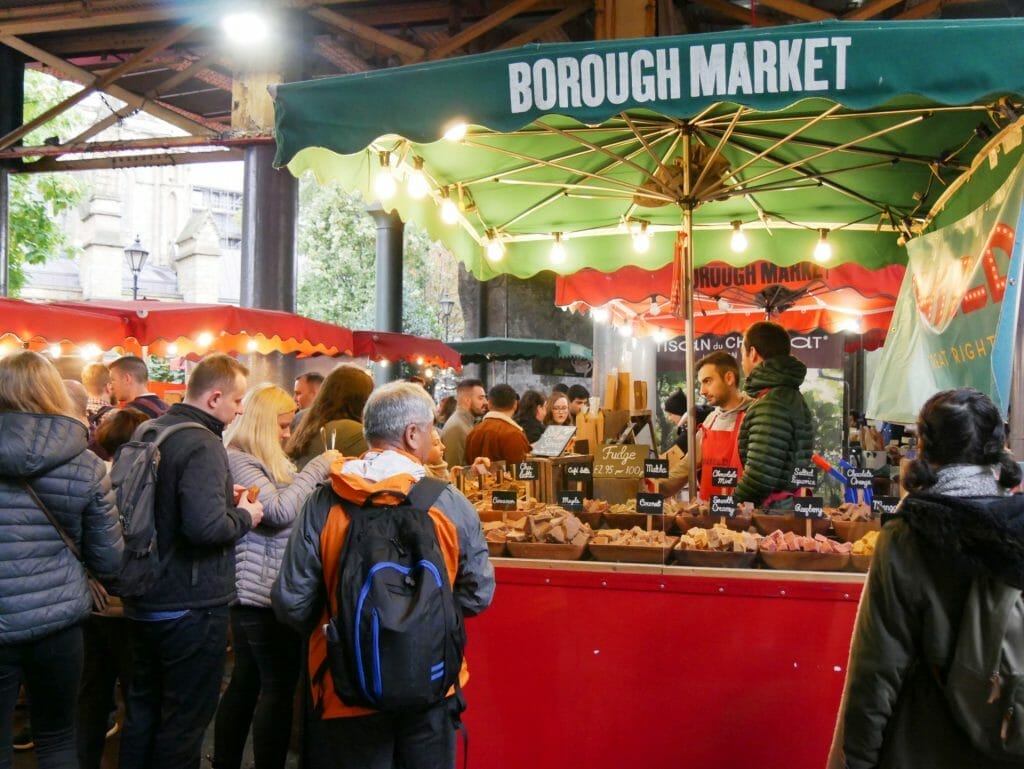 Now, London has lots of different types markets, and you'll find even more food market options in my guide to the best street food in London, but these are my favorite markets in London to give you an idea of where to start.
Hey! Sidenote! Planning on visiting the UK or moving to the UK?

For more advice, photos and friendly help, click here to join my UK Travel Facebook group to carry on the conversation with fellow travelers and UK experts.
Wait, stop!
Before you keep reading, I just wanted to make sure you know about my expert 7-day London itinerary that includes all of the iconic attractions plus off-the-beaten path activities and restaurants, as well as step-by-step walking and public transportation directions!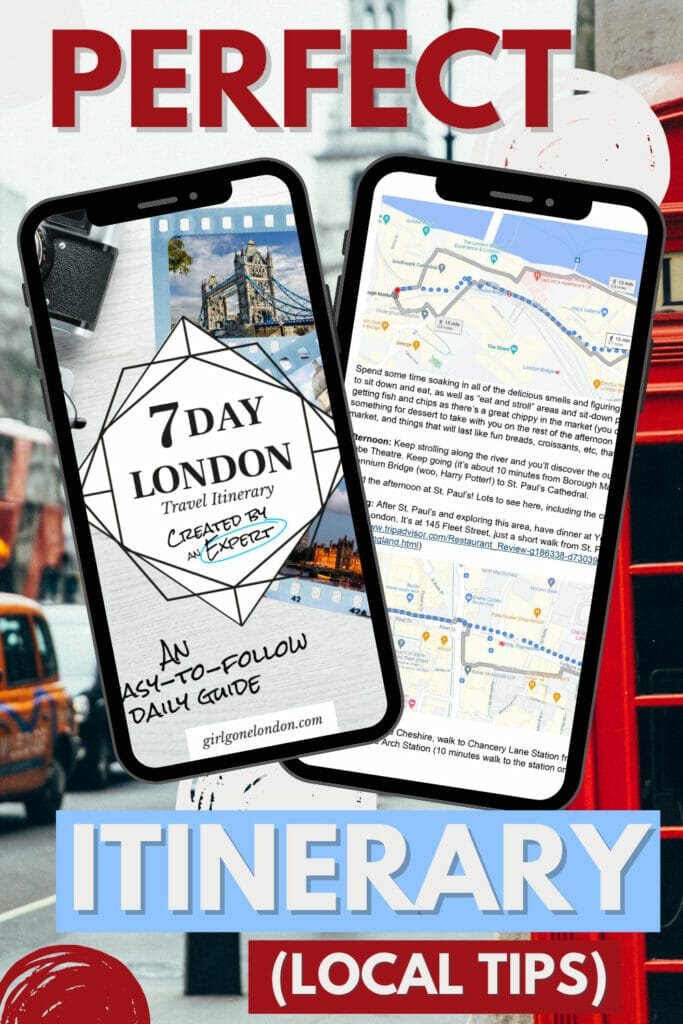 It can be stressful spending so much money on a London trip and not knowing if you're fitting everything in or making the most of your time.
To help you out, I've taken my 10 years of London experience (starting as a visitor and then as a resident) to make sure that you have the ultimate step-by-step itinerary that will make sure you see the real London.
And, hey, if you're not coming for exactly 7 days or already have some plans, don't worry, as it's editable so you can mix around the days, incorporate your own ideas, or pick and choose which days to follow.
1. Borough Market
You can't go to London and not go to Borough Market – it's just not possible!
Borough Market is London's top food market, and they have everything from pasta to potatoes, clams to pineapples, Indian to Italian.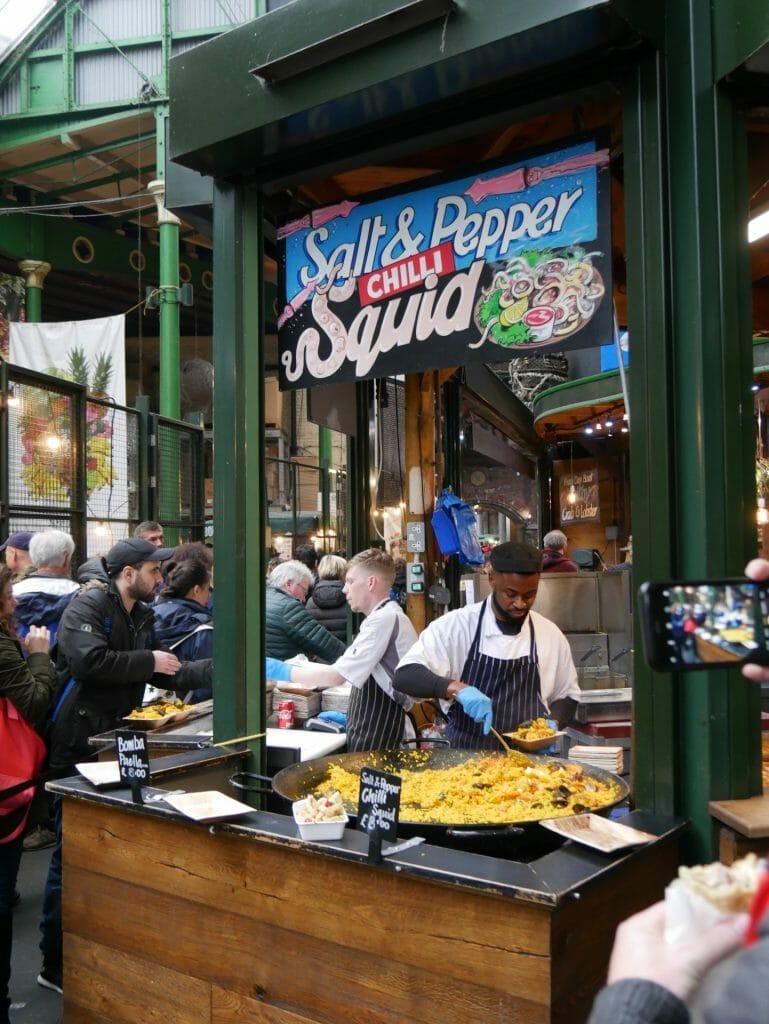 Whether you want to have lunch here or you want to buy some ingredients to make a dinner back at your AirBnB, you won't regret wandering around here and smelling all of the delicious food aromas!
There are also frequent food demonstrations and special events on at Borough Market which provide even more of a lively atmosphere.
Address: Borough Market, 8 Southwark Street, London, SE1 1TL
Open for a full market Wednesday through Saturday and a limited market on Monday and Tuesday.
2. Portobello Road Market
It bills itself as the largest antiques market in London, and it's no joke!
Portobello Road Market is filled with great antiquing options, as well as vintage clothing and other "bric-a-brac," as they call it (knick knacks!).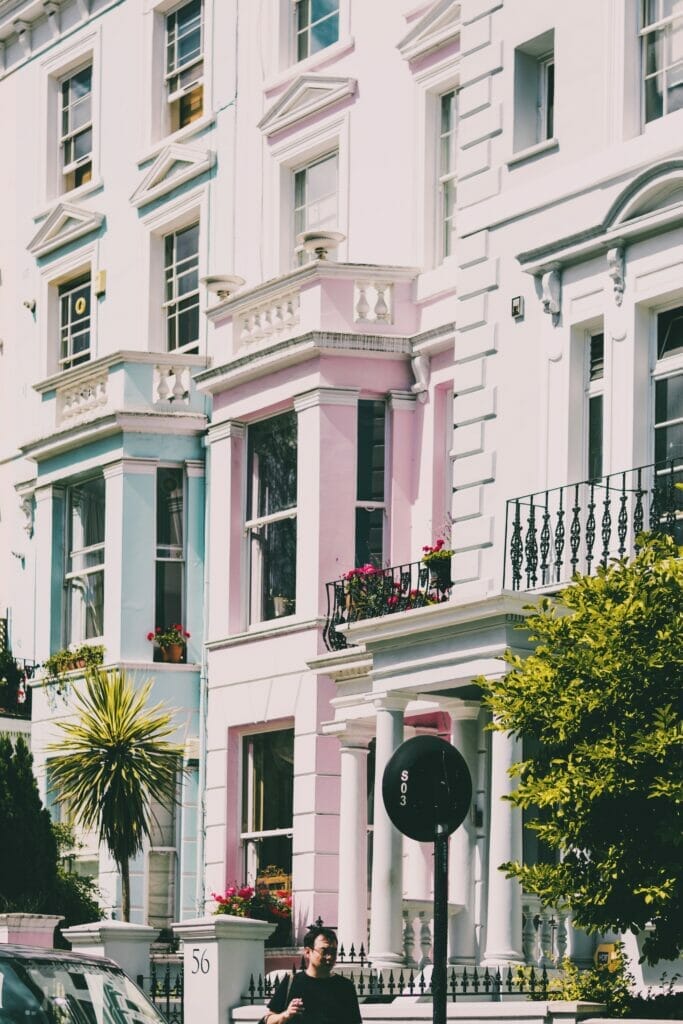 The colorful buildings that surround the market make this all the more enticing options for those wanting to experience London in a different way.
You can even buy fruits and vegetables from some stalls most of the week, with the full market on display on Saturdays. 
Address: Portobello Road Market, 306 Portobello Rd, London W10 5TA
Open Monday through Saturday with different markets each day and the main market on Saturday.
3. Greenwich Market
From food stalls to antiques, Greenwich Market has a little bit of everything.
I like it because it's in Greenwich, which is further out of central London and one of the more quirky things to do in London and usually means a bit more room to move around, and also it's just a wonderful place to roam around and keep everyone interested as there are so many stall options.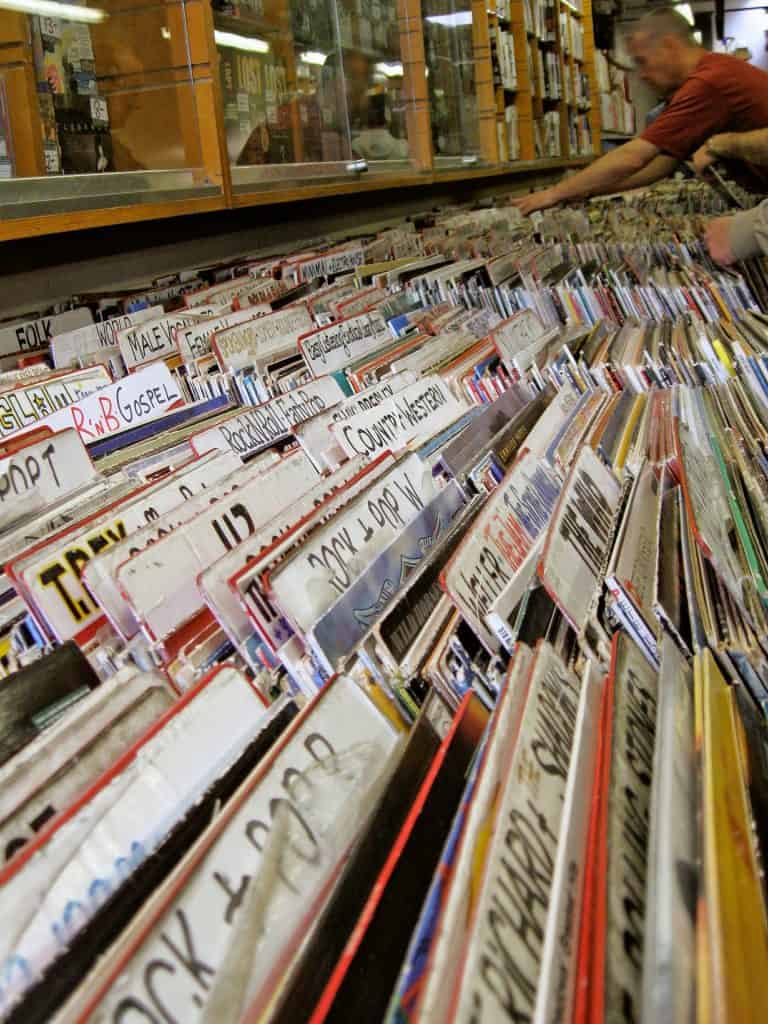 If you've got extra time, visit Cutty Sark in Greenwich or go stand at the Prime Meridian Line!

Address: 5B Greenwich Market, Greenwich Peninsula, London SE10 9HZ
Open every day
4. Camden Market
Looking for gifts?
Clothing?
Shoes? Homegoods? Souvenirs?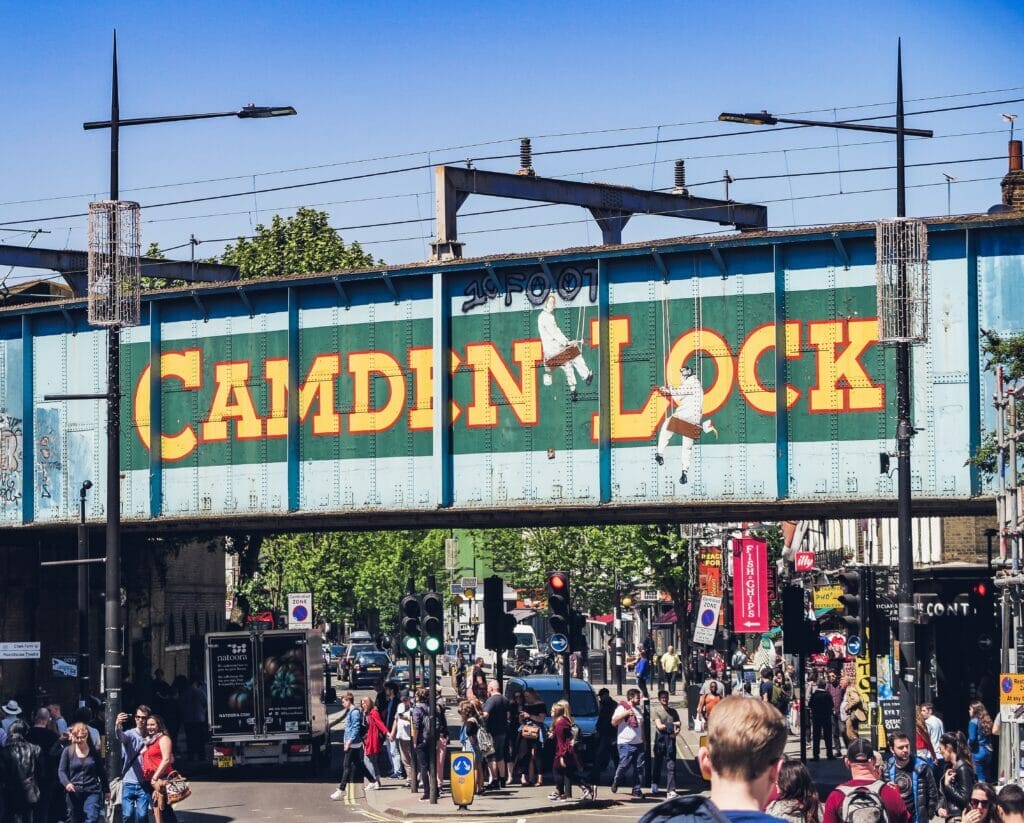 Something just a little bit different?
Camden Market is the place to be, considered to be an "alternative" area, it's still popular for all types of visitors.
Don't be surprised if you come across some funky looking stalls or some fashion styles you've never seen before – it's all part of the fun of Camden.
Address: Camden Market, Camden Lock Place, London, NW1 8AF
Open every day.
5. Columbia Road Flower Market
There's nothing in London quite like the Columbia Road Flower Market, which fills the street with blooms every Sunday when you can buy foliage of all kinds, whether you want flowers for your girlfriend, some new plants for your house, or just a waft of nature's finest creations!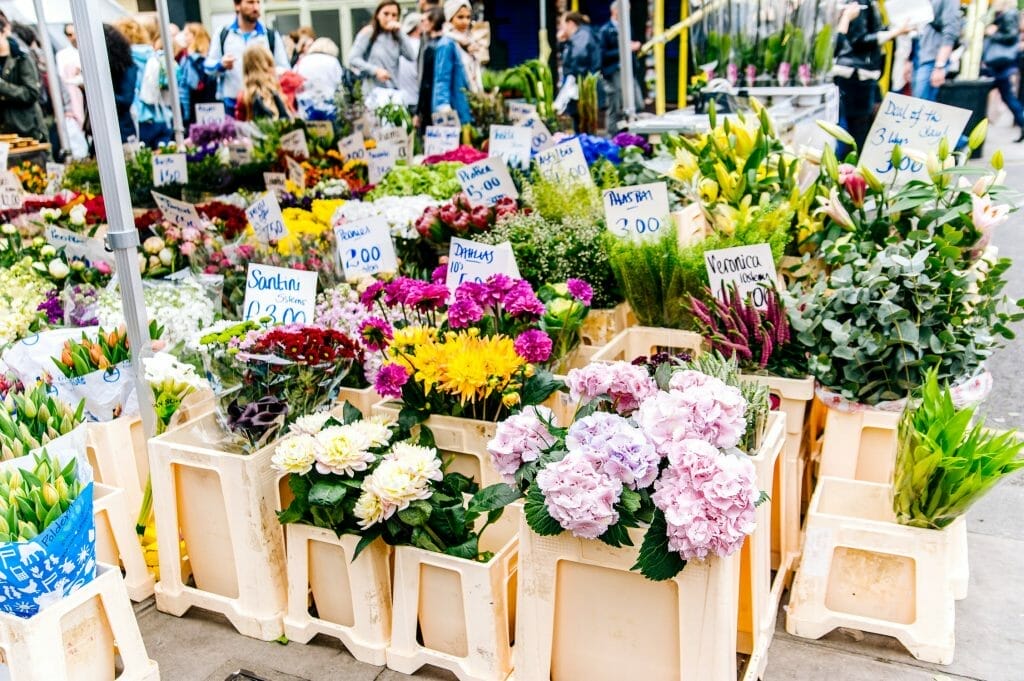 There are also other shops along this road that sell all types of things, so you can come along even if you're not just in the market for flowers. 
Address: Columbia Rd, London E2 7RG
Open on Sundays until about 3pm.
6. Old Spitalfields Market
This market has been in East London for decades and the history of it actually extends centuries.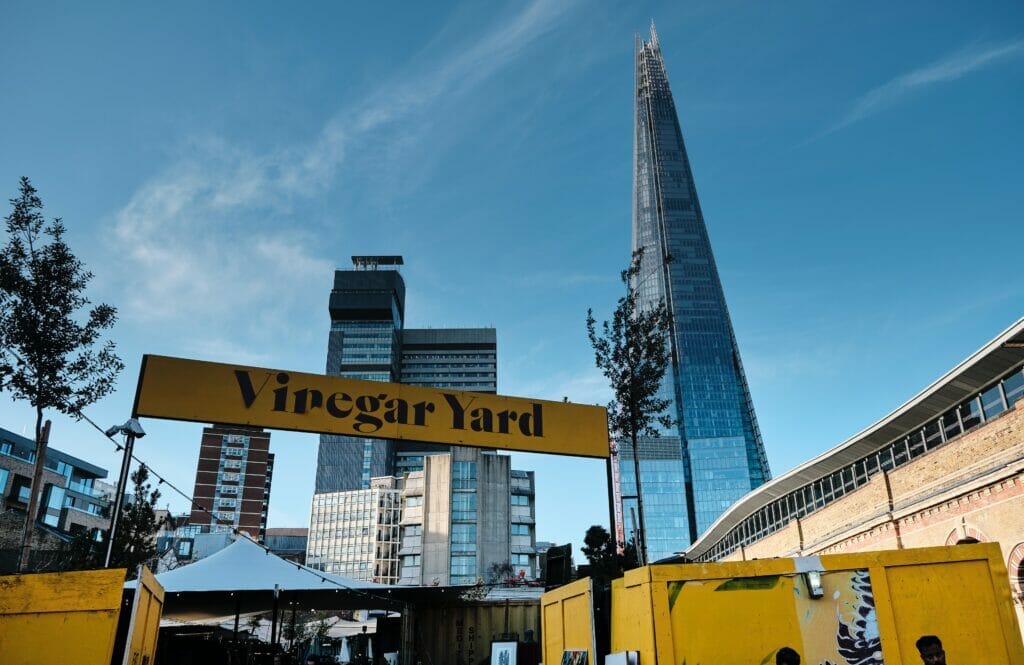 This is a cool covered market selling everything from fresh produce to jewelery to art to clothing, and if you're staying in East London, it's worth stopping by!
Address: Old Spitalfields Market, 16 Horner Square, London, E1 6EW
Open every day with different times and markets on each day.
7. Covent Garden Market
Covent Garden isn't actually a garden, though it sounds like it.
It's one of London's best markets, and truly my favorite for outdoor atmosphere in the summer.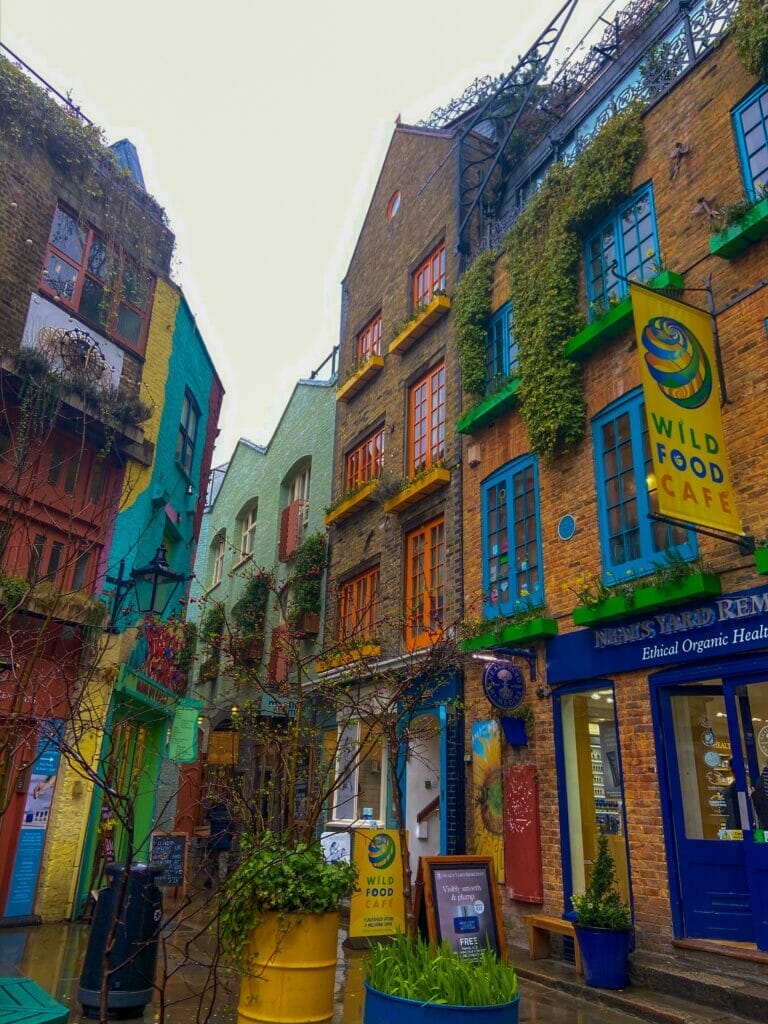 You'll find plenty of stalls selling everything from hand soap to children's clothes, but also be surrounded by quite famous attractions like the London Transport Museum and Covent Garden's Disney and Apple stores.
This is one of those areas where you really can spend quite a few hours, not including the sit-down meal you can have in one of the on-site restaurants, sometimes featuring live music outdoors.
Address: New Covent Garden Market, London, SW8 5BH
Open every day.
8. Leather Lane Market
One of the least touristy markets in London, Leather Lane Market is on, surprise surprise, Leather Lane – a street in the Farringdon area of town that bustles with lunchtime activity Monday through Friday.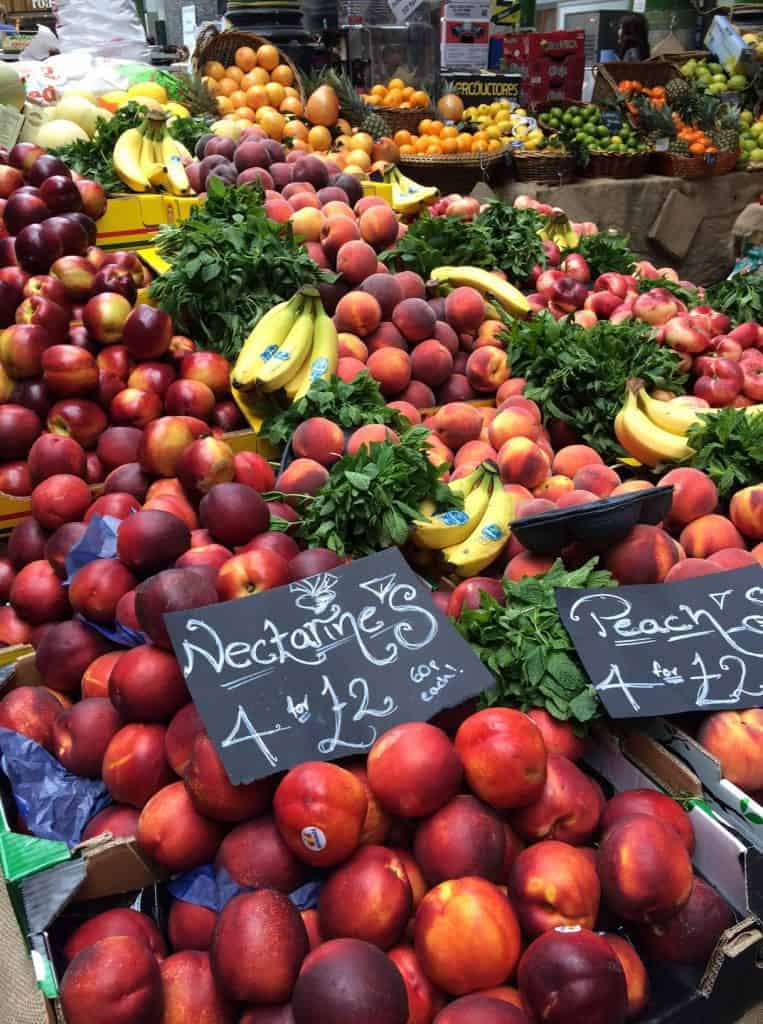 Leather Lane Market really caters to local workers who want something different to eat at lunch than your normal Pret or Costa Coffee, and they've got everything from grilled cheese to curry to tacos.
Prices are cheap, the atmosphere great, and it's a short walk from Farringdon Station.
Address: Leather Ln, Holborn, London EC1N 7TJ
Open Monday through Friday from about 10am to 3pm
9. Leadenhall Market
You may recognize this famous London market from the Harry Potter films, where it was used as part of Diagon Alley!
This covered market is one of the oldest in all of London, and the architecture inside is stunning.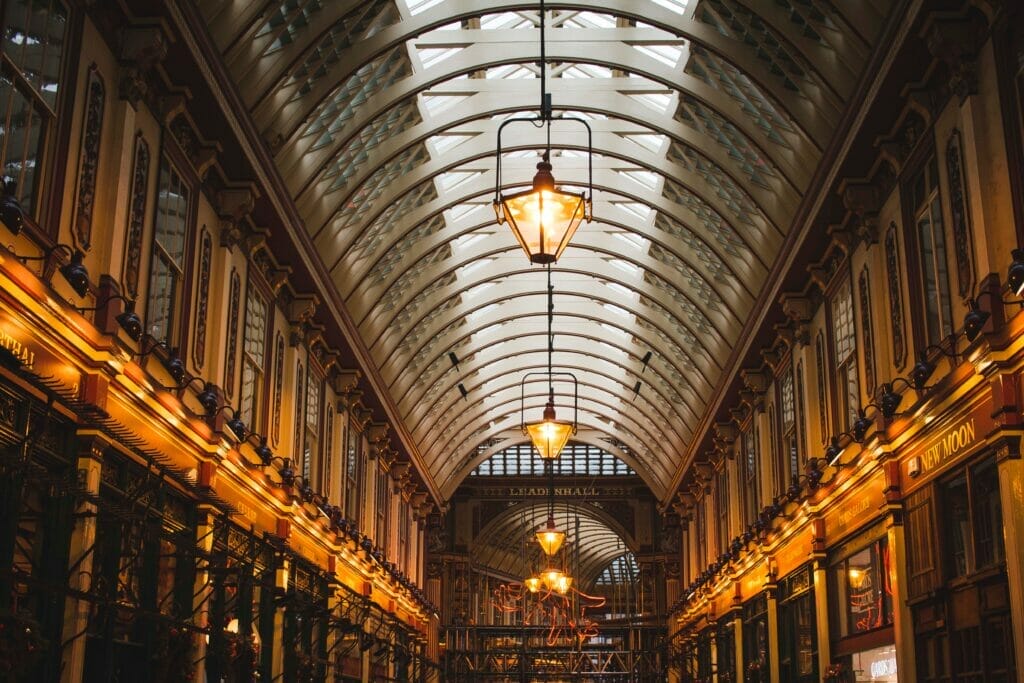 You'll find plenty of fresh food here, from cheese to meat to ready-to-eat meals.
It used to be a meat and poultry market, in fact!
The great thing about Leadenhall Market is that you can visit in poor weather and not have an impaired experienced like an outdoor market.
Address: Leather Ln, Holborn, London EC1N 7TJ
Open Monday through Friday from about 10am to 3pm
10. Petticoat Lane Market
With a name as quaint as Petticoat Lane Market, fashionistas will definitely want to make a visit.
This is another "off the beaten path" market that is busy, but not chock full of tourists.
This market specializes in clothing and fabrics, and has over 1,000 stalls during its peak times.
If you're into London history, this is a great option as the past includes unregulated and illegal trade back in the day.
Scandalous!
Today it's a tribute to the surrounding immigrant community and its roots as one of the oldest surviving markets in London.
11. Bermondsey Market
If it's antiques you're after, Bermondsey Market is the place to go.
This market, in Bermondsey Square since 1950, specializes in everything from cutlery to furniture to jewelry from around the world.
It is an outdoor market, so relies on the weather, and typically has its market day on Fridays.
There are plenty of places to eat nearby as well, should you want to take a break for lunch.
Address: Leather Ln, Holborn, London EC1N 7TJ
Open Monday through Friday from about 10am to 3pm
12. Maltby Street Market
This modern London market opened in 2010 and has become a wonderful place to escape for a few hours on the weekends.
The size is small, which means that the vendors allowed are specifically curated and vetted to ensure the best quality.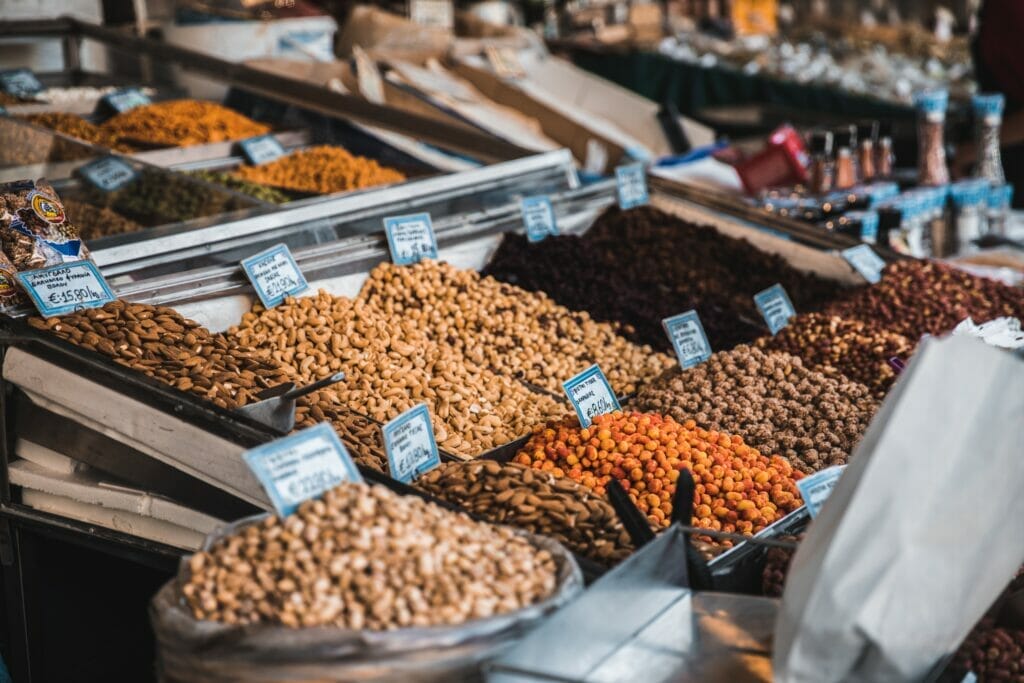 You'll find plenty of street food as well as produce you can buy to take home, and you wouldn't be out of place if you find yourself drinking from a mason jar with an eco-friendly straw.
13. Brick Lane Market
One of the most famous markets in South London, Brick Lane Market has everything from vintage clothing to records to amazing street food.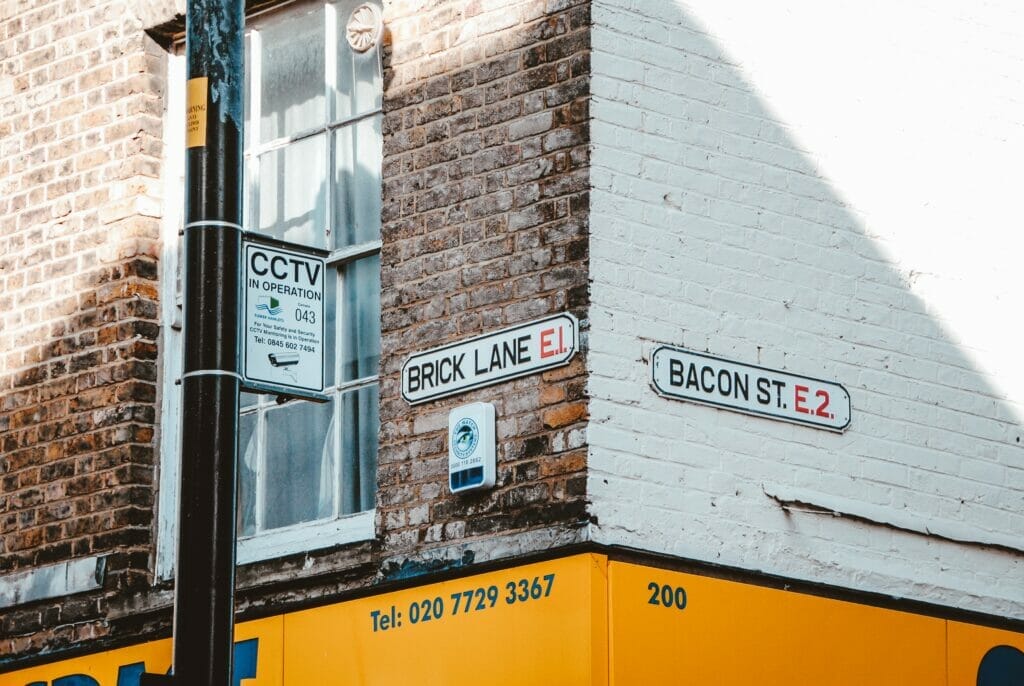 Perhaps most popular for international cuisine like the amazing curry houses and iconic Beigel Bake (open 24 hours), it's a great place to just stroll with some food in hand taking in the atmosphere and appreciating the contributions of all of the local communities that bring their own flavors and customs to the streets.
Tips for Visiting London's Best Markets
Whether you know exactly where you want to visit or you're going to try a few, here are some helpful tips to make sure you have the best experience:
try and visit outside of peak hours like lunch if it's a lunchtime market. Leather Lane Market, for instance, is much less busy at 12pm than at 1pm which is a more traditional British lunch time
always have cash on hand! Many vendors do take card nowadays, but espeially in the more pop-up markets and less touristy ones, having cash is always going to make sure you won't run into any problems
keep your belongings close to you at all times. Markets are one of those places, like public transportation, that can make it easier for thieves to operates because of the amount of people in one place, not paying attention to their stuff!
many markets have different offerings on different days, so don't just visit on one day and expect that you've seen it all -see if the theme of the market changes throughout the week!