This post contains affiliate links for which I may make a small commission to help keep the site running. You will not be charged extra for these items had you not clicked the links. Thank you for your help to keep the site running!
Windsor Castle – a royal legacy, the home of the wedding of Harry and Meghan, and one of the most beautiful places in England.
Figuring out how to get from London to Windsor Castle is on many visitor's minds, as it's not in Central London and requires taking a trip out of London to Windsor to explore.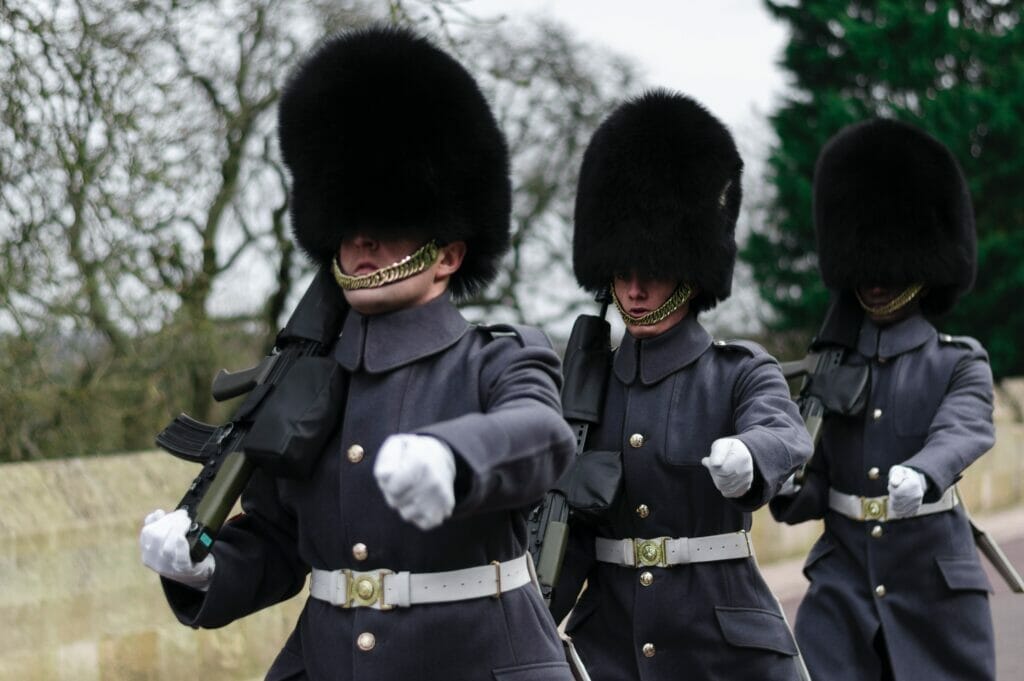 I highly recommend Windsor Castle as a wonderful site to visit during your time in London with kids, and the route to get there is easily explained below so you'll feel confident that you know exactly what you're doing and can arrive in style rather than frazzled.
GET A

FREE

LONDON INTRO GUIDE and ACCESS TO MY FB GROUP
Start your planning with this "Intro to London" guide and access to my London planning Facebook group!
Expert tip for all types of public transportation in the UK: the best way to figure out your best options is to click here to use Omio (free), where it'll show you the prices, options (including buses, trains, taxis, ferries, and even flights) and help you compare the cheapest and fastest routes.
Distance from London to Windsor Castle
It's only about 22 miles from London to Windsor Castle, so this isn't one of the farther away day trips like York or Edinburgh.
IMPORTANT: are you coming to the UK from abroad?
In case you're reading this from outside the UK and will be a foreign visitor here, you need to know these 2 things to stay safe and save money.
Travel insurance – you need it when going overseas! I use

this site

to get the best quotes and purchase my packages from. Do not skip this – having medical coverage abroad as well as other coverage in case of missed flights, lost luggage, etc is essential. As I said, I have never gone wrong using

this site

.
How to Get to Windsor Castle from London by Public Transportation
By far the easiest way to get to Windsor Castle from London is by using public transportation.
The UK seems to run on public transportation, particularly between major landmarks.
This isn't the case in other countries, like the US, where you could have entire states with little to no public transportation (or at least, none that is reliable or safe).
In the UK, the culture is different, and everyone takes public transportation from families to businessmen.
Check out my guide on how to get to Windsor Castle using public transportation so you can just sit on your bus or train and look out the window, soaking in everything to see.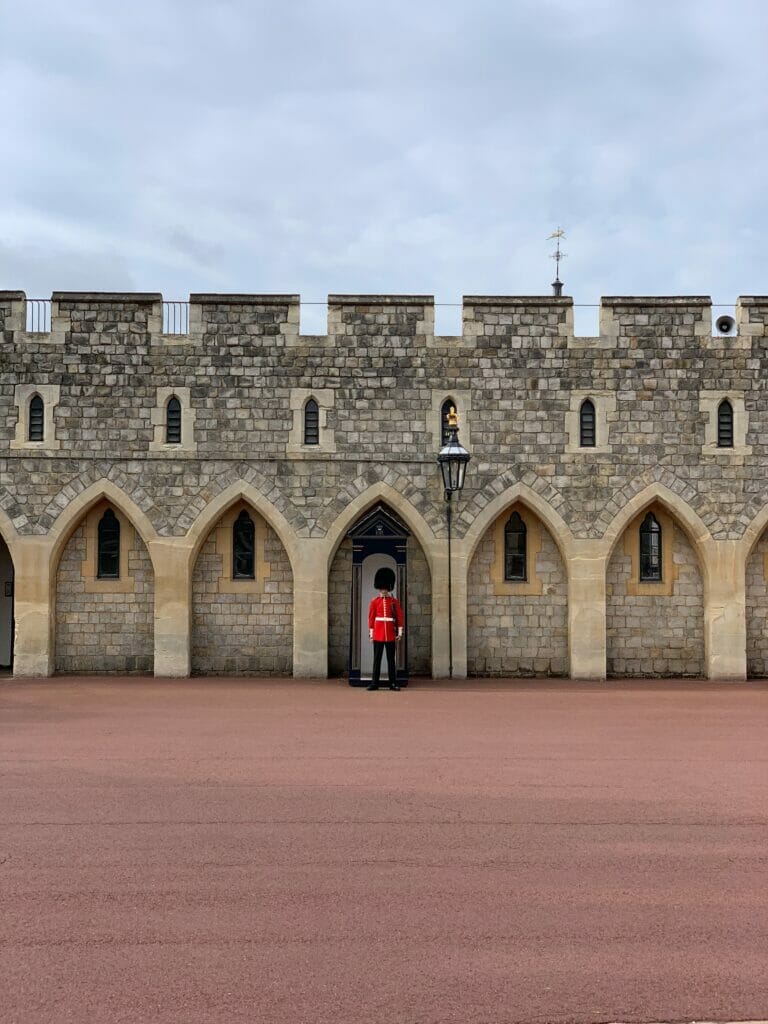 Getting to Windsor Castle from London by Bus
There is a bus that goes from London to Windsor Castle, but it's not direct and has stops along the way.
It takes about an hour and 30 minutes, and I don't recommend it as it takes longer than the train and you might be stuck in traffic.
If you are interested in checking out the bus, it's called the Greenline 702 and you can find more information for it here.
Trains from London to Windsor Castle
There is a direct train that goes from London to Windsor Castle, which is one of the easiest ways to get there if you don't want to worry about changing trains, but there's also a fast option that requires a change of train but gets you to Windsor Castle in a shorter time period.
I book my tickets from London to Windsor Castle using Omio, which spits out all of the options for your day and time and is incredibly easy to use.
The two options to choose between.
The first involves taking the train from London Waterloo directly to Windsor & Eton Riverside.
The walk to Windsor Castle is very short from here, but the train ride takes about 50 minutes.
The second option is taking the train from London Paddington to Windsor Castle via the following route: take the train from London Paddington to Slough Station, which takes 13 minutes.
Then, change trains and take it from Slough Station to Windsor and Eton Central Station which only takes 6 minutes.
This will put you a 7 minute walk away from the castle, as you can see, and the entire journey takes less than the option from Waterloo.
This, of course, will be determined by what options are available on Trainline, as it will include the connecting trains and its options.
You can't use your Oyster card to get to Windsor Castle from London, so you need to buy tickets either in advance or on the day.
The train costs about £11 each way per person.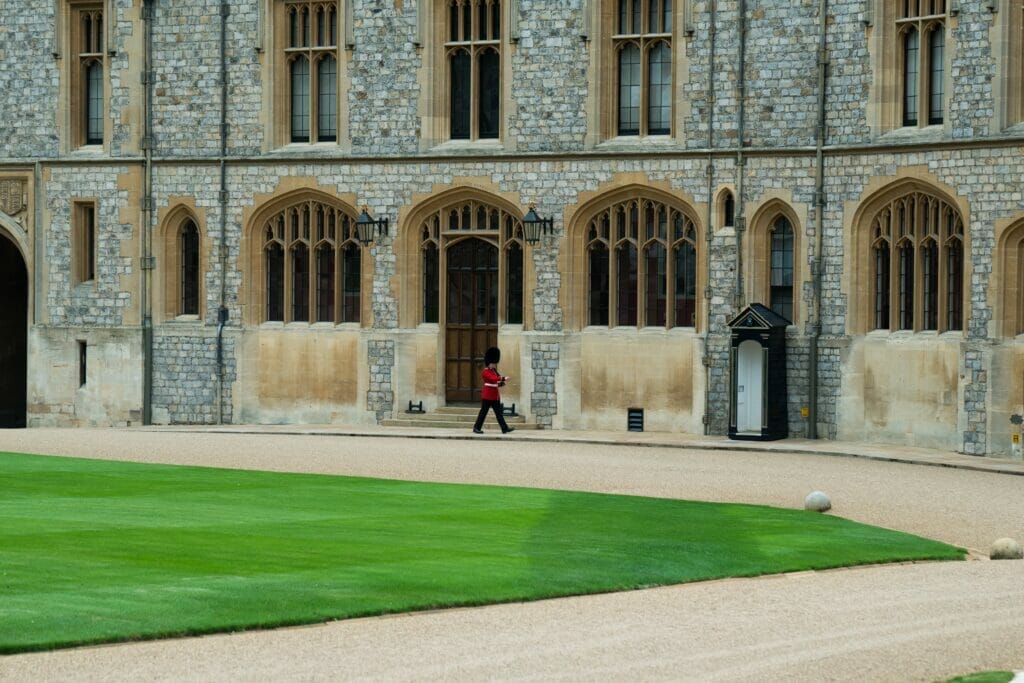 How to Get to Windsor Castle from London by Car
It is possible to drive to Windsor Castle from London and it takes about 45 to 50 minutes during low traffic.
If you don't have a car in the UK, you'll want to rent one using Discover Cars for the best comparison prices.
I wouldn't recommend this at all, as it's faster to get to Windsor Castle from London via public transportation and there's no reason to deal with the hassle of renting a car, navigating UK road traffic, and spending that money when you could juse take the train.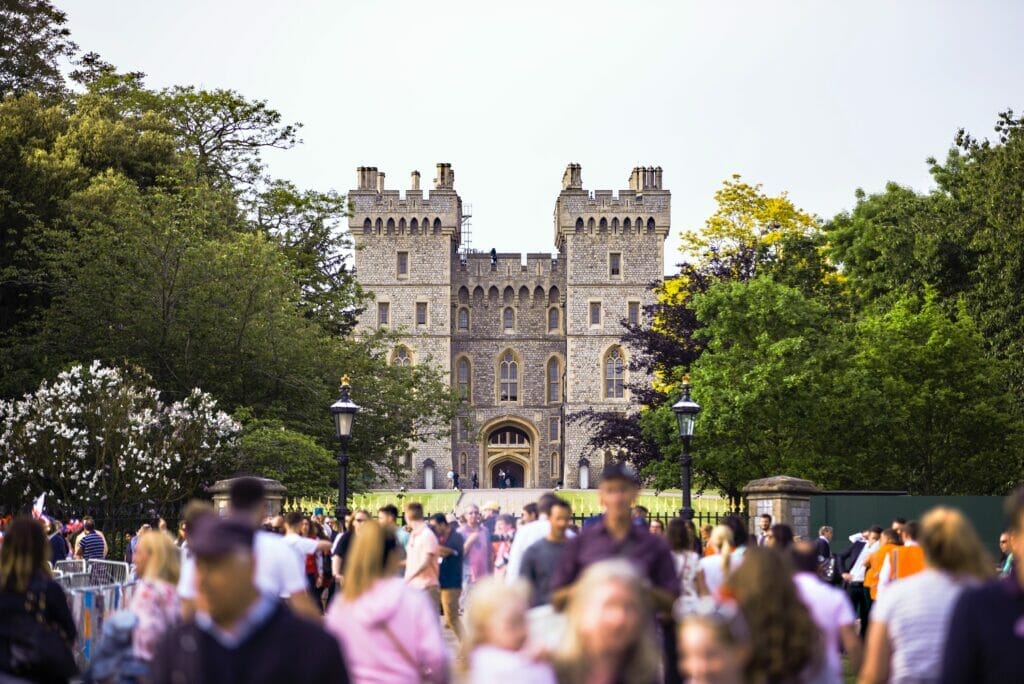 Taking a Guided Tour from London to Windsor Castle
Unlike some other London day trips like Stonehenge where I heavily recommend a guided tour, it's not as necessary to take a guided day trip to Windsor Castle if that's the only stop you're making.
However, there are plenty of great day trips that are guided and take you to Windsor Castle as one of the stops.
For example, this guided tour from London to Windsor Castle, Stonehenge, and Bath is an excellent option for people wanting to fit in some of England's best sites into one day.
There's also a Windsor, Oxford, and Stonehenge day trip that lets you see the hallowed halls of Oxford's famous university, the royal heritage of Windsor and the prehistoric mystery of Stonehenge.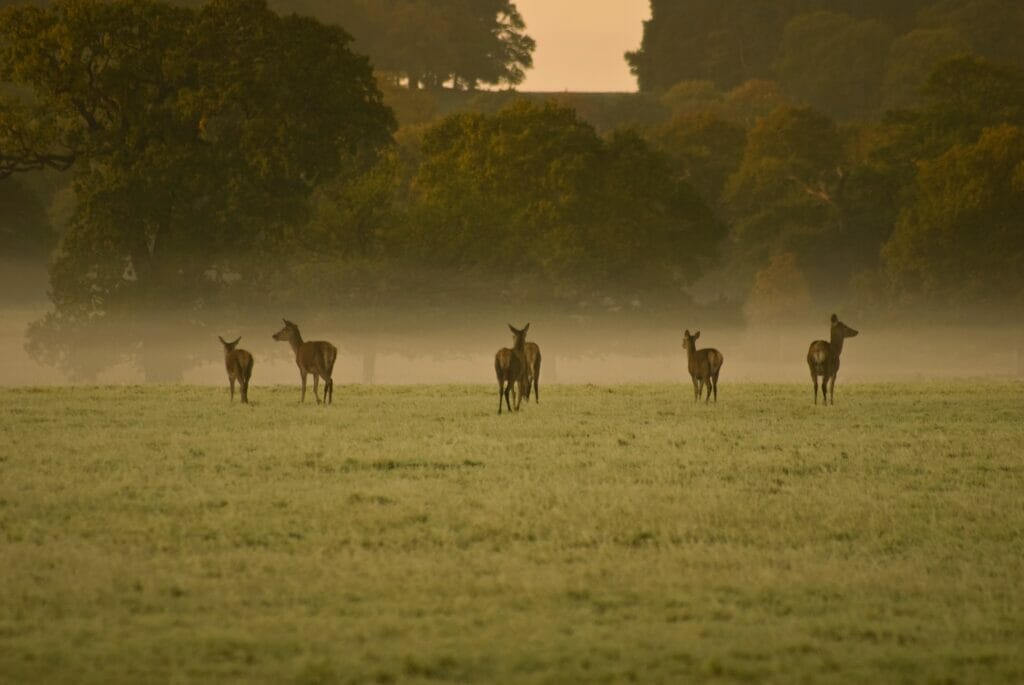 Want more UK travel help? Check out these guides!