This post contains affiliate links for which I may make a small commission to help keep the site running. You will not be charged extra for these items had you not clicked the links. Thank you for your help to keep the site running!
Whether you're a backpacker planning your ultimate solo trip to London or just a visitor going it alone, these things to do alone in London will make sure that you have an amazing time and see just as much of the sights as you would with a travel buddy.
Before we get too far into it, you should know, though that a solo trip to London is perfectly safe (check out my guide on London safety here) and also that you really could do everything you want without worrying what people think of you.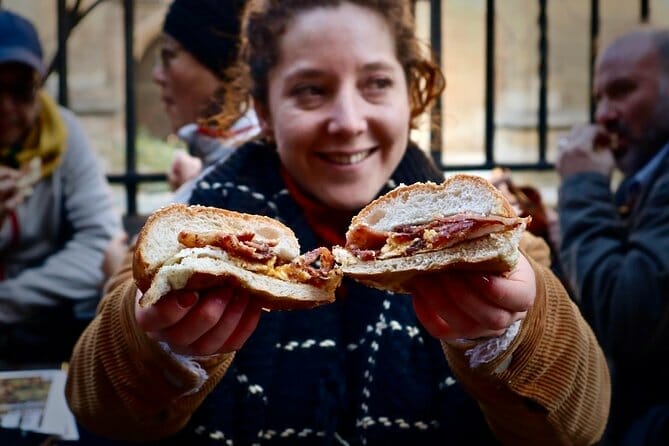 Londoners are busy, and this is a bustling, giant, city.
You won't be the first person to sit by yourself at afternoon tea, and you won't be the last.
But what are the best things to do on your own in London? Let me explain!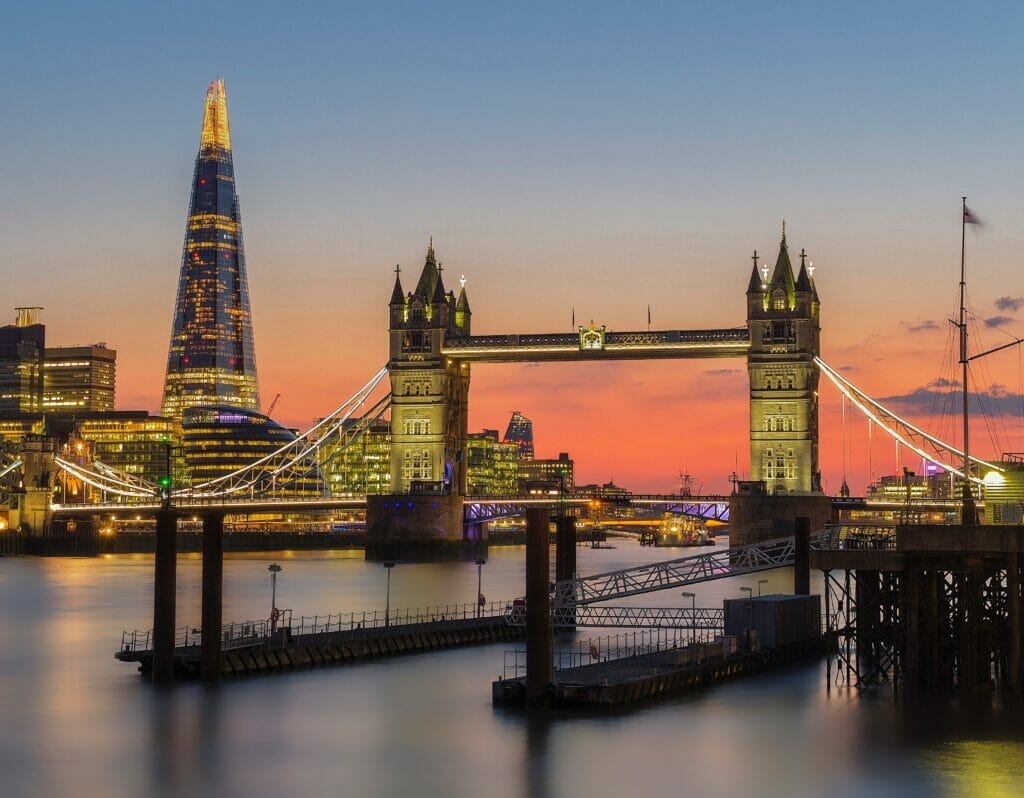 The Absolute Must-Knows (from a Londoner)
GET A

FREE

LONDON INTRO GUIDE and ACCESS TO MY FB GROUP
Start your planning with this "Intro to London" guide and access to my London planning Facebook group!
Hey! Want more honest UK tips and planning advice? Click here to join my London and UK Travel Tips Facebook group, where I can answer more of your questions!
1. Take in the View from the SkyGarden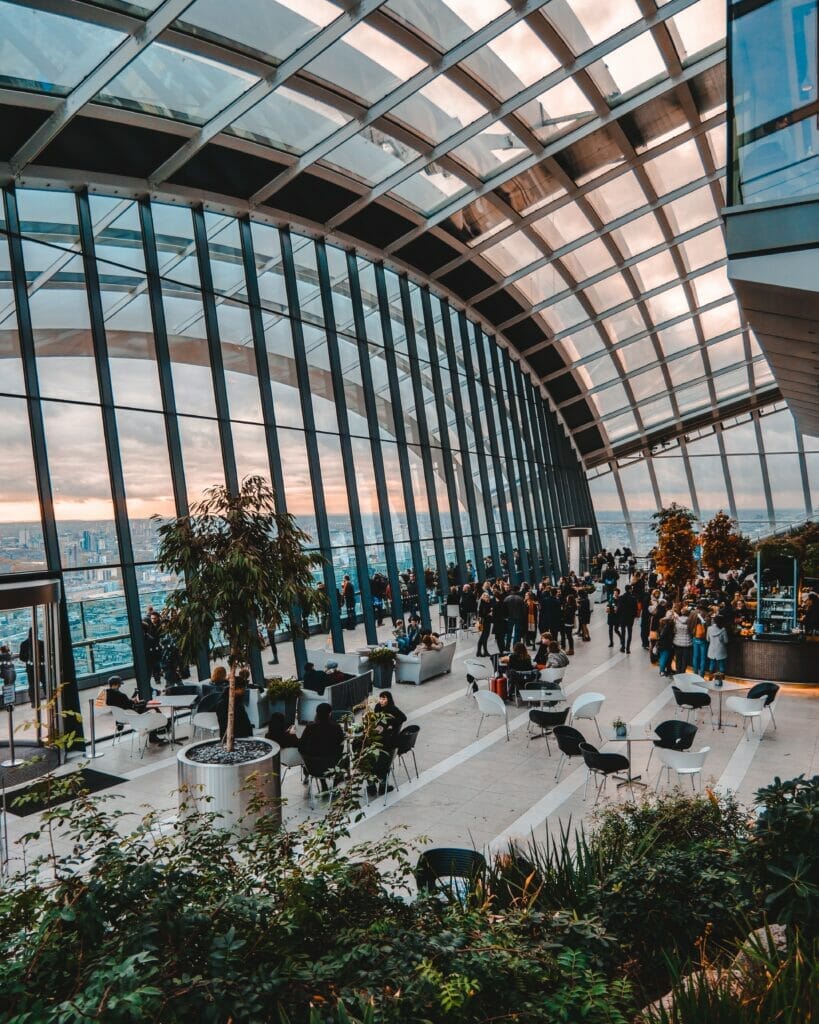 The SkyGarden is one of the best views in London, and it's a great way to see the gorgeous London skyline for solo travelers.
Not only is it completely free, but so many people will be milling about and caring more about the view than who is alone or with a partner, so you can banish those "solo traveler" nerves.
The interior of the SkyGarden itself is relaxing with plenty of foliage and an opportunity to buy drinks and snacks.
You do need to book in advance if you want a timed ticket, but if you're open to being flexible (the benefits of going to London alone!), there are also "walk-up" tickets before and after the timed tickets on Mondays to Fridays.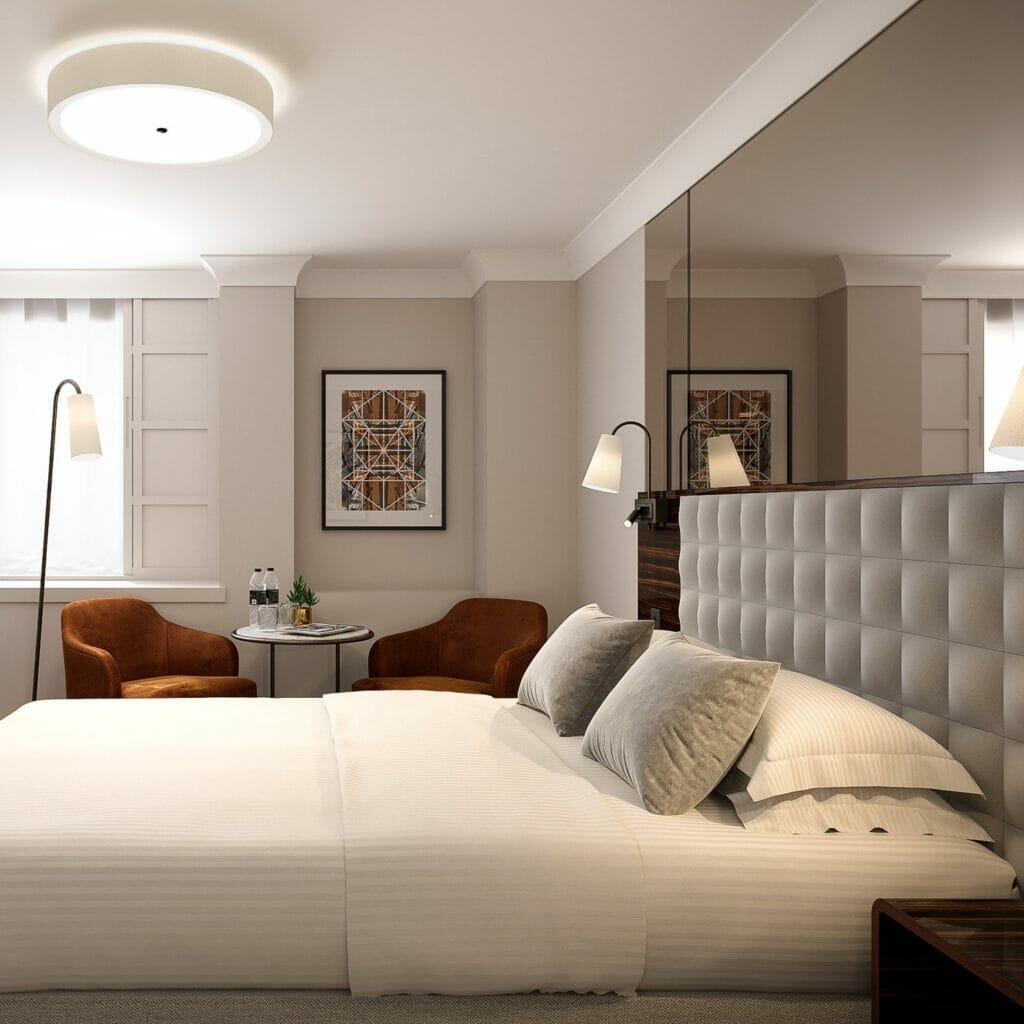 2. Visit the British Museum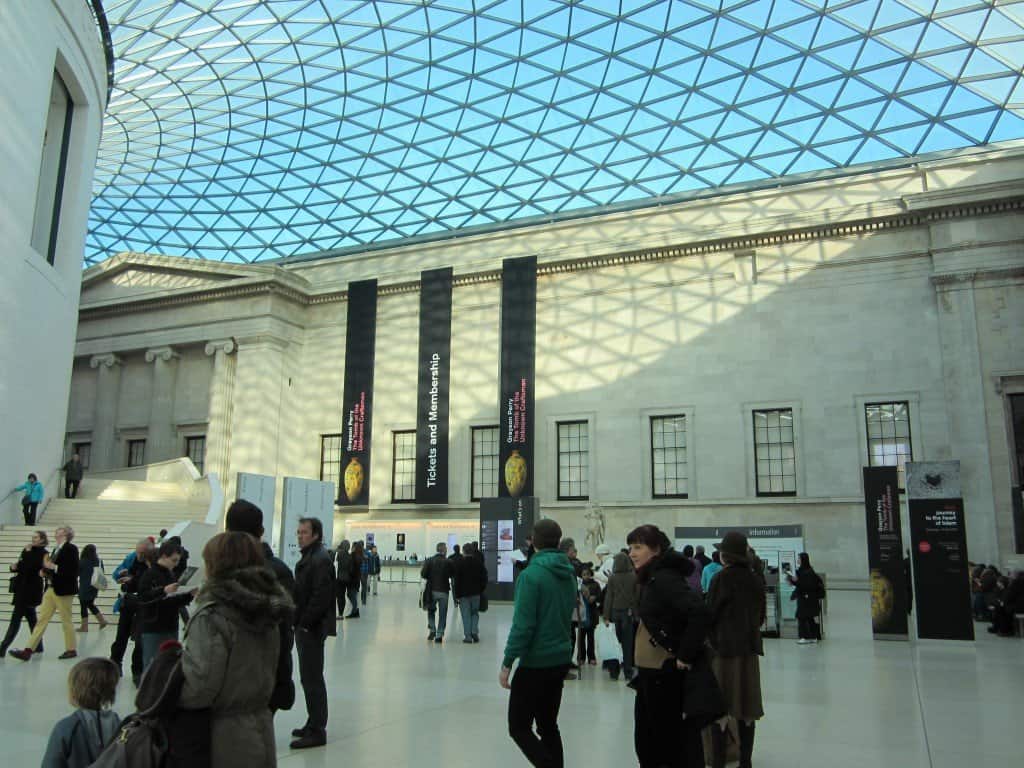 You can't go to London without visiting the British Museum.
This is one of the world's most beautiful and artifact-filled museum, featuring everything from Cleopatra to the Rosetta Stone.
Most people think that the British Museum is a collection of artifacts from the history of the UK, but actually it's more of a collection of things from the British Empire over the years and around the world, which spanned much further than the shores of the British Isles.
From ancient coins to tools to mummies, touring the British Museum alone gives you so much freedom to decide what to see and when, and the long tables on the main floor are perfect for grabbing something to eat or drink on your own while still being included in the museum vibe.
IMPORTANT: are you coming to the UK from abroad?
In case you're reading this from outside the UK and will be a foreign visitor here, you need to know these 2 things to stay safe and save money.
Travel insurance – you need it when going overseas! I use

this site

to get the best quotes and purchase my packages from. Do not skip this – having medical coverage abroad as well as other coverage in case of missed flights, lost luggage, etc is essential. As I said, I have never gone wrong using

this site

.
3. Enjoy a Drink at a Pub Sitting at the Bar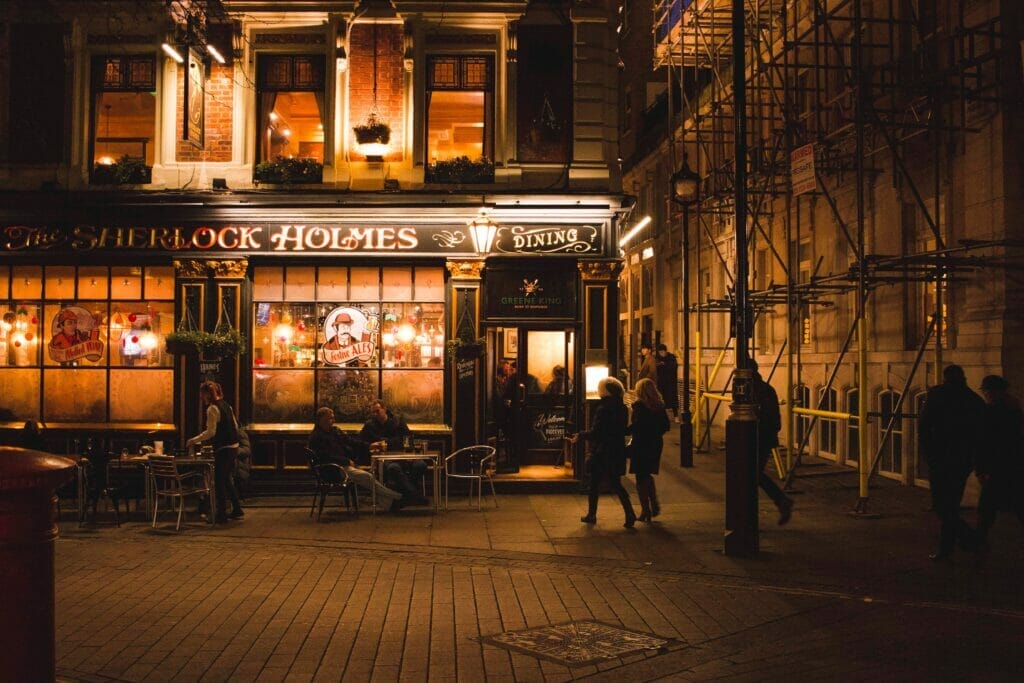 Going to the pub alone is something that puts off many solo travelers, but don't worry!
I'll have a suggestion for eating a pub alone later, but if you just want a drink, just sit or stand at the bar and make conversation with the staff when they're free.
Even if it's an action-packed pub and they're too busy to really talk, you may find other solo visitors doing the same and you won't look out of place enjoying your drink and taking in the atmosphere.
4. Have Afternoon Tea in a Casual Tea Spot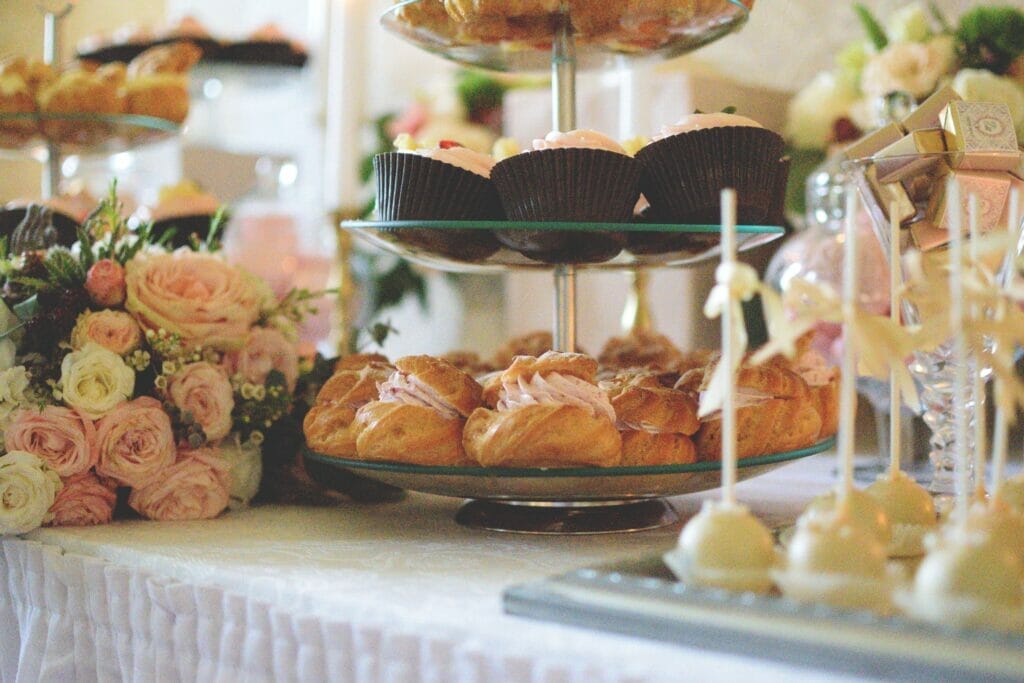 The other "London must-do" that really freaks out some solo travelers who might feel self-conscious is the idea of sitting across from no one at a fancy afternoon tea.
Again, please, just go for it if it's something you want to do and banish the insecurity, but if you really want something a little more low key, try afternoon tea in a more casual environment like at a Bea's of Bloomsbury location.
This is not a dedicated afternoon tea experience, but instead a bakery where you can order an afternoon tea.
This makes it less conspicuous that you're having an afternoon tea alone because there will probably be other people who are alone enjoying a coffee or cake alongside you.
5. Go Shopping on Oxford Street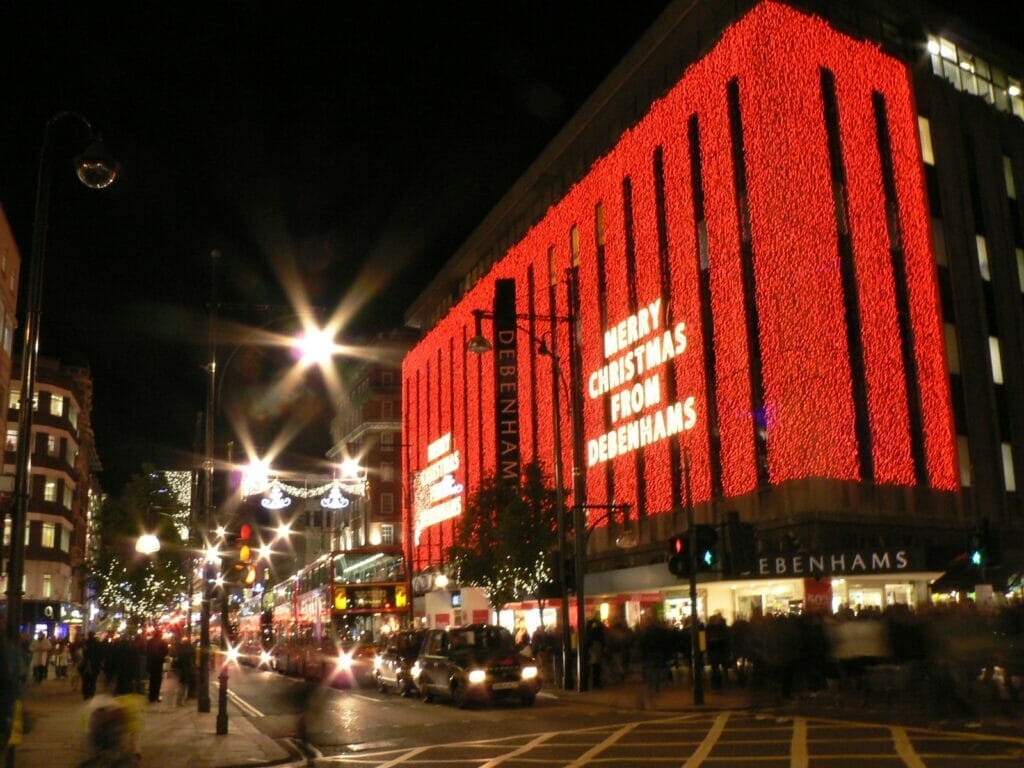 When you're solo traveling, there's no one to tell you that you can't spend as much money as you want on Oxford street, so take advantage of it.
Walking down one of the most iconic streets in the world, being able to stop into Selfridge's or John Lewis or Primark and really explore and find all of the best things to buy in London is a relaxing way for a shopaholic to spend some time in London without anyone caring that you're alone.
6. Take a Harry Potter Tour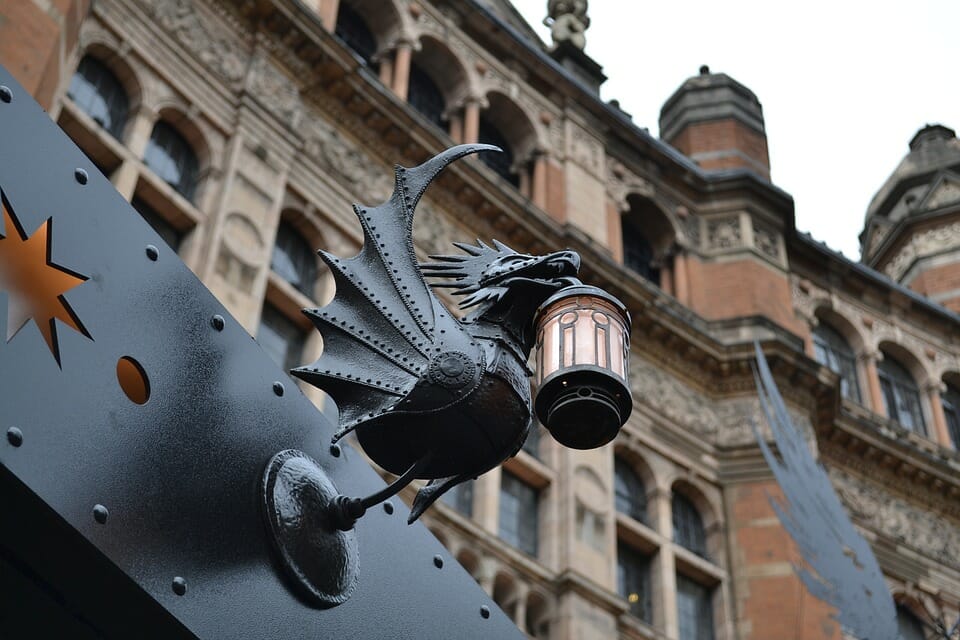 On tours, it really doesn't matter if you're alone as you'll likely find other people who are also solo travelers or everyone just becomes one big group anyway so it's a way to see the city with other people even if you're strangers at first.
One of the best tours of London is, undoubtedly, the Harry Potter walking tour (click here to check prices and availability).
You can do a self-guided walking tour of Harry Potter sites, but having a guide who knows the exact spots and who also has extra information for you and brings along visual aids to see how the area was used in the movies is a must-do.
7. Go for a Spin on the London Eye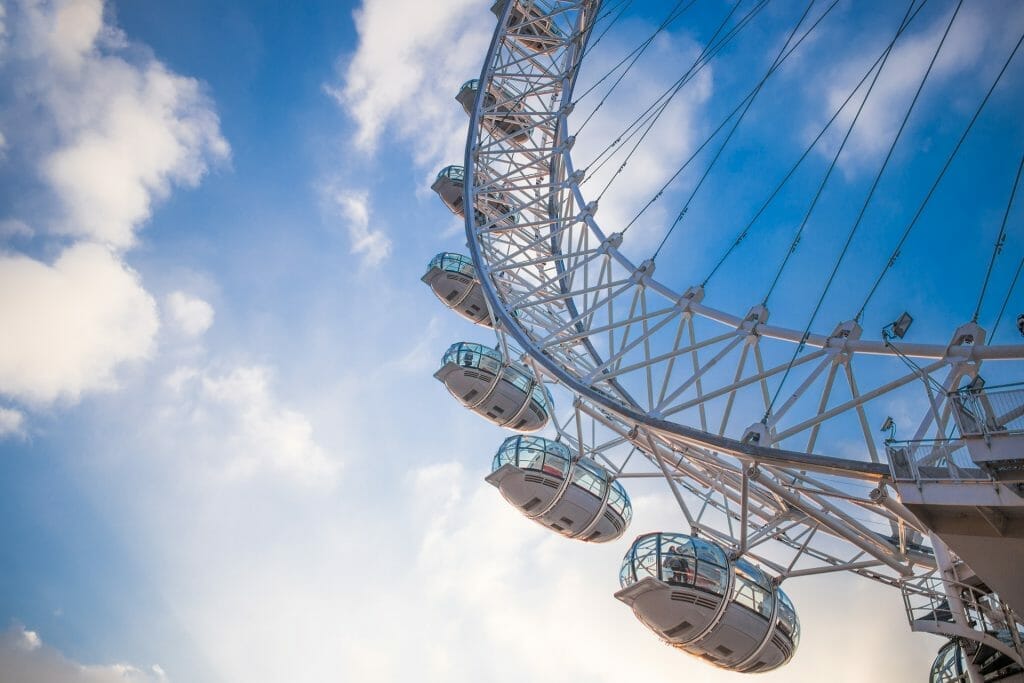 The London Eye is another great view of London when it's a clear day, and a London attraction where people are so obsessed with the view that no one is keeping tabs on you being by yourself or why.
You can feel totally confident riding the London Eye on your own, and you'll be put into a pod with multiple other visitors and groups of people who don't know each other, so you won't be the odd one out.
Make sure to take full advantage of the 360 view, and gather up the courage to ask someone to take your photo while up at the top so you can show friends and family back home!
8. Wander around Piccadilly Circus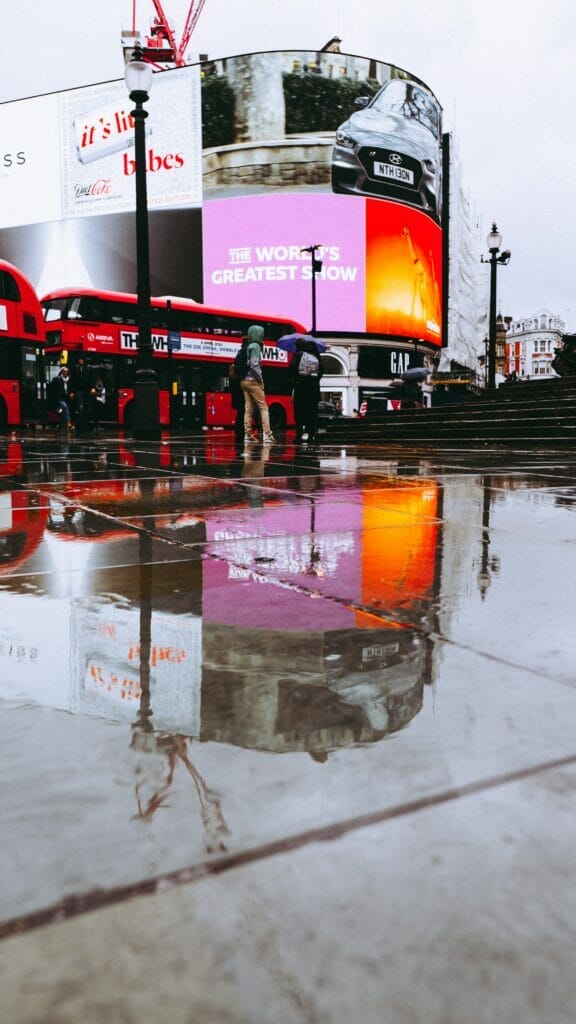 Known as the London version of Times Square, Piccadilly Circus is loud, frenzied, bright, and a perfect place to get lost in the London shuffle.
There's nothing like wandering around this area and soaking in the atmosphere, sitting on the steps in the middle and people-watching, or just walking through the area.
Like all of Central London, it's totally safe for solo visitors to London and you will have a blast taking it in in your own time.
9. See the Crown Jewels at the Tower of London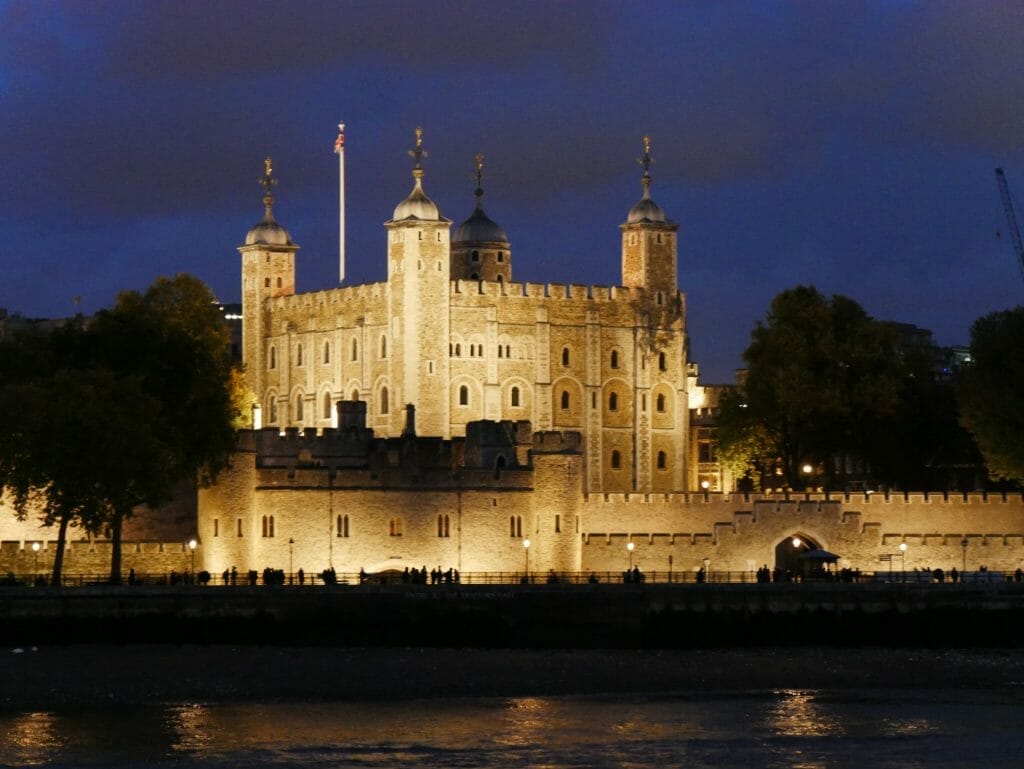 Never miss a chance to visit the Tower of London, one of the most historic and iconic London attractions that you can genuinely spend hours and hours exploring.
In fact, this is another one of those London attractions where the solo element comes in handy, because there's just so much to see and do there that many people traveling in pairs or groups don't get to see it all because of having to cater to each other's interests.
When you go by yourself, you're in full control of where you spend your time, including seeing the crown jewels, exploring the medieval side to the Tower, walking the walls, taking a free tour by a Beef Eater, and so much more.
10. Have a Solo Picnic in Hyde Park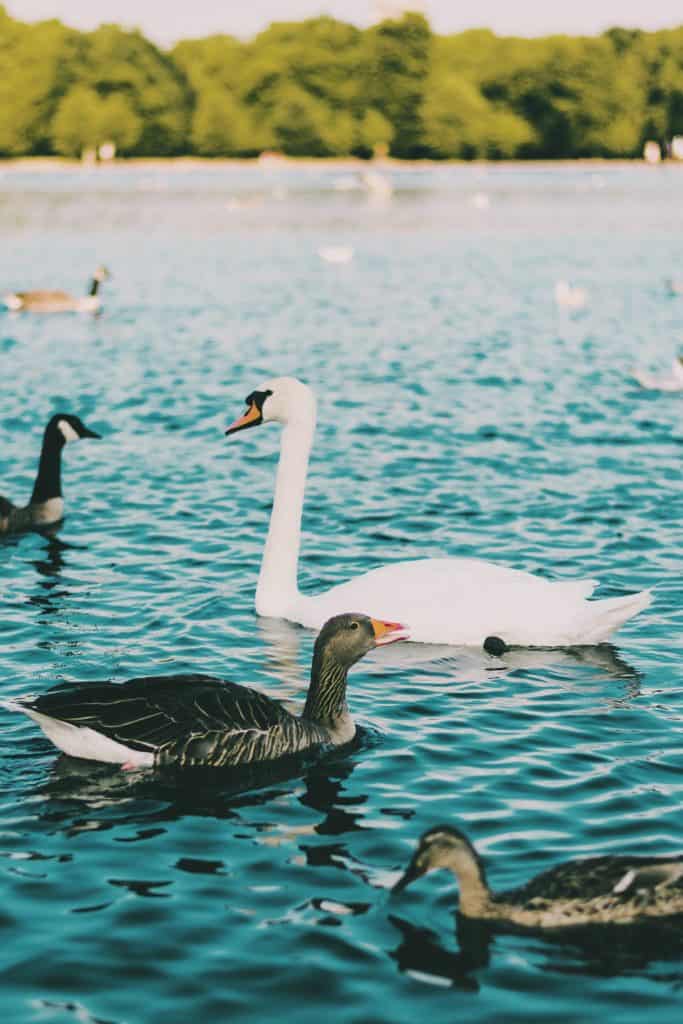 Hyde Park is the largest park in London, and one of the easiest to blend into as a solo visitor because there will be plenty of people on their own in the park.
Bring a packed lunch, whether you've made it at your AirBnb or you bought it from somewhere like Pret or EAT, or get what's called a "meal deal" from a nearby grocery store which is usually about £3 for a sandwich, drink, and bag of chips (called crisps in the UK).
Pick yourself a bench or a spot under a tree and have yourself a picnic in the park, no travel partners needed!
11. Window Shop at Harrods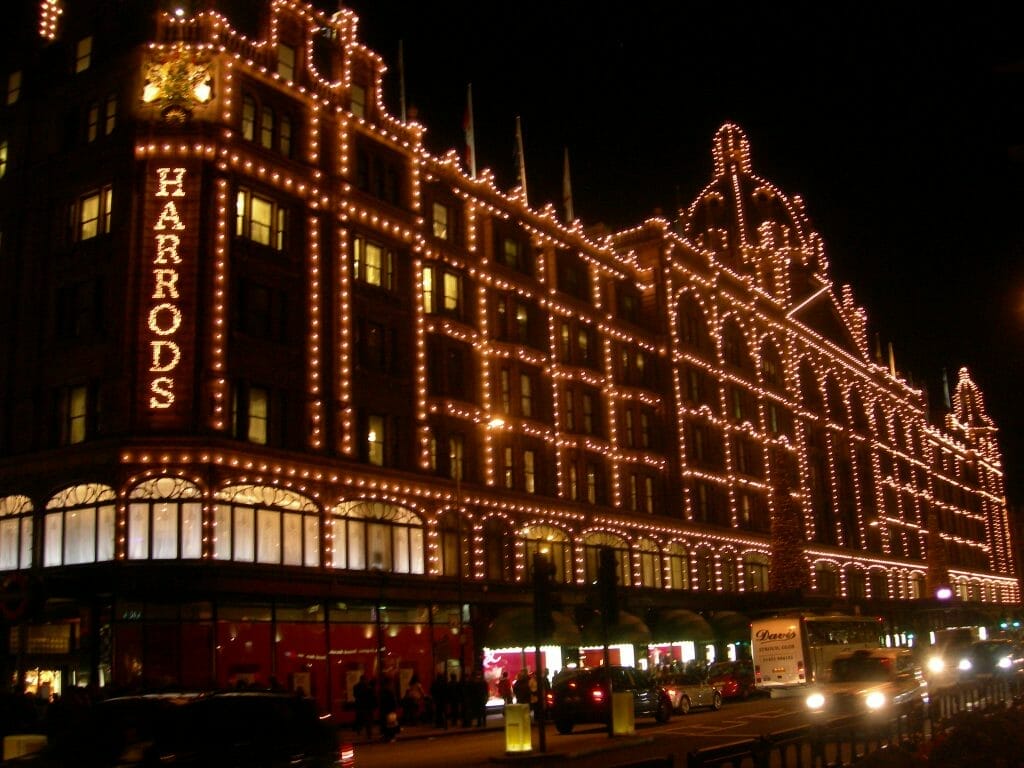 Harrods, a stunningly beautiful store in Knightsbridge is world famous for being the department store for the rich.
There are crazy tales of all of the things people have purchased here over the years, though today it is really popular among visitors who are just hoping some of the fancy vibes will rub off on them.
It's a great place to duck into when you want to get lost for a few hours as well as a fun thing to do in London in the rain.
12. Take in Evensong at St. Paul's Cathedral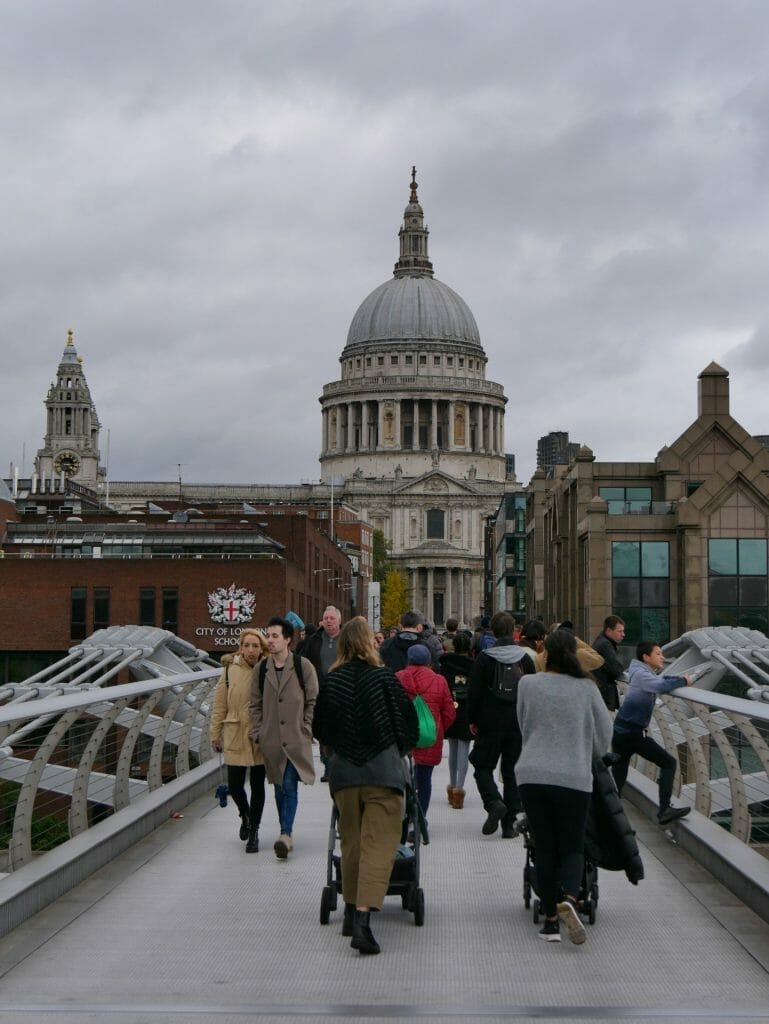 There are multiple ways to see St. Paul's Cathedral, but the best one for a solo traveler is to visit during Evensong.
Not only is this service free, but it's such a unique experience to get to hear the choir in such an acoustically rich place full of history and things to look at.
You can't go around and see most of the visitor exhibits if you're headed to Evensong, as the purpose is to actually sit in St. Paul's and listen to the service, but I think it's a truly unique way to experience London to take advantage of.
13. Get Lunch at Borough Market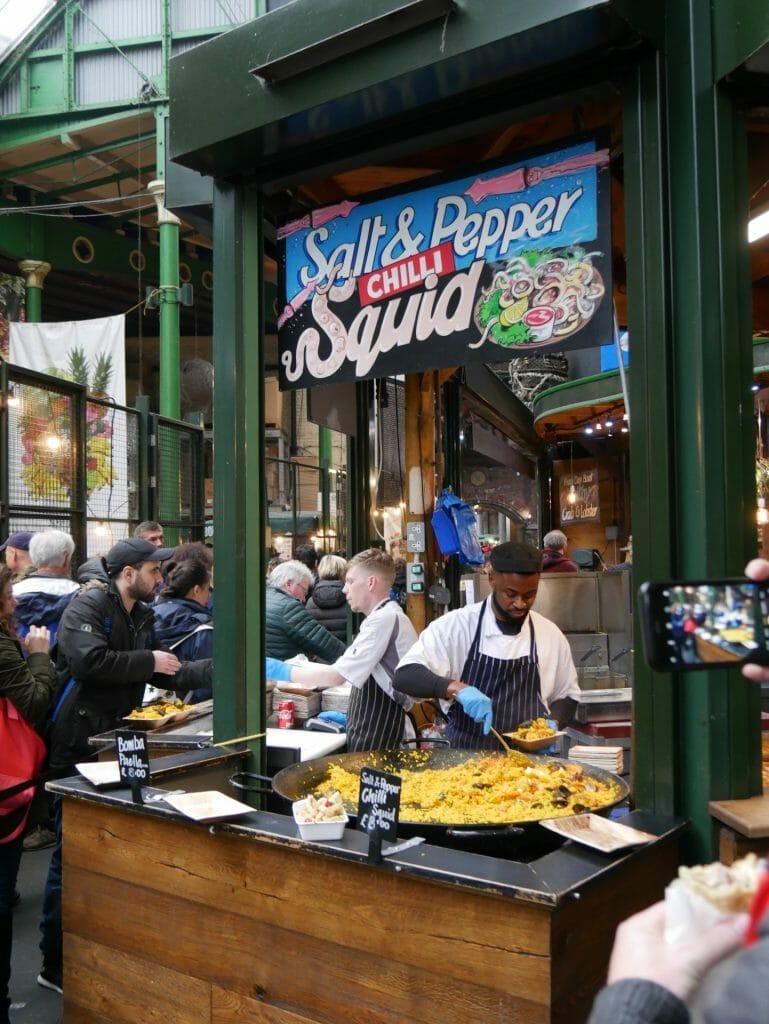 Part of the fear of many solo visitors to London includes where to eat.
Many people aren't comfortable sitting at a restaurant by themselves (which you totally should be, it's fine!), but if that sounds like you, why not spend a lot of time enjoying London's best food market?
Honestly, you could eat at Borough Market every day and still have a totally different meal each time.
This is seriously the best food market in all of London, and you'll simply blend into the crowd and get to try things at your own pace.
There is limited seating available in the main hall, with many people perching on curbs or anywhere they can find to eat their meal in true food hall style.
14. Take a Boat Ride to Tate Britain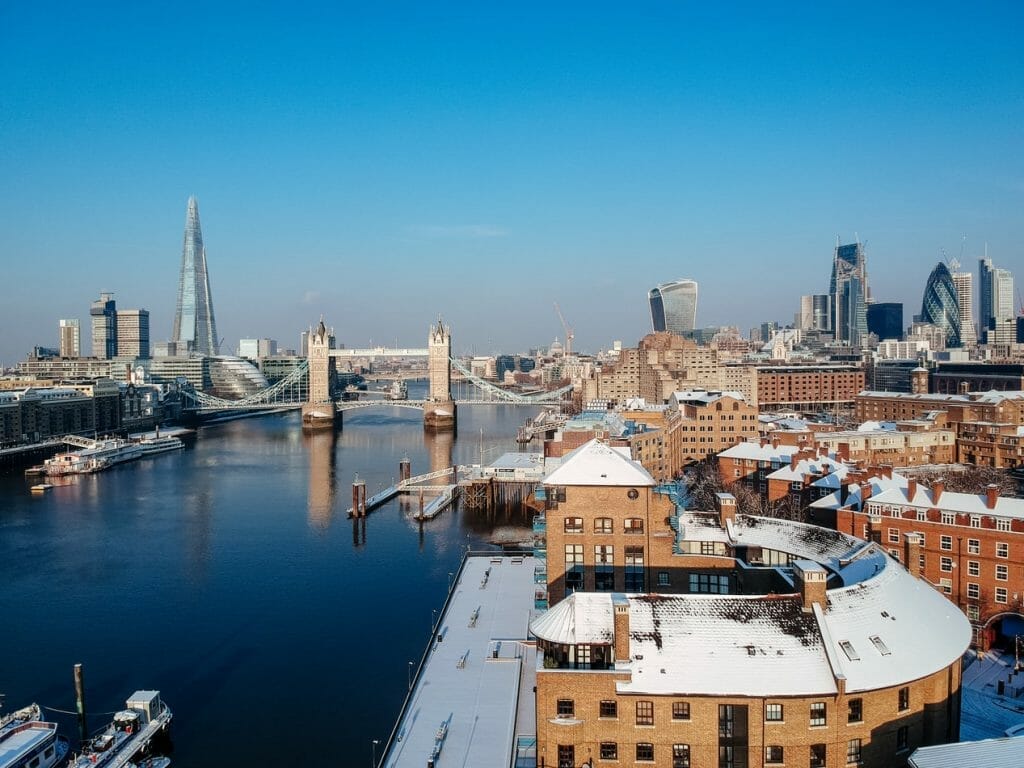 Take a boat ride on the Thames towards Tate Britain (pick it up at Westminster Pier) and you'll be cruising in style – and no one cares that you're alone because they're all looking at the sights outside of the boats.
If you want to save money and be a bit more of a local, you can use the Thames Clippers service which does not include guided audio and is just a regularly running boat service on the Thames.
However, if you want the whole shebang when it comes to tourist information and a guided experience, you can totally take a boat tour geared towards tourists as well.
Some are hop-on, hop-off, while others are full experiences that pick you up and drop you off in the same place.
15. Join a Jack the Ripper Walk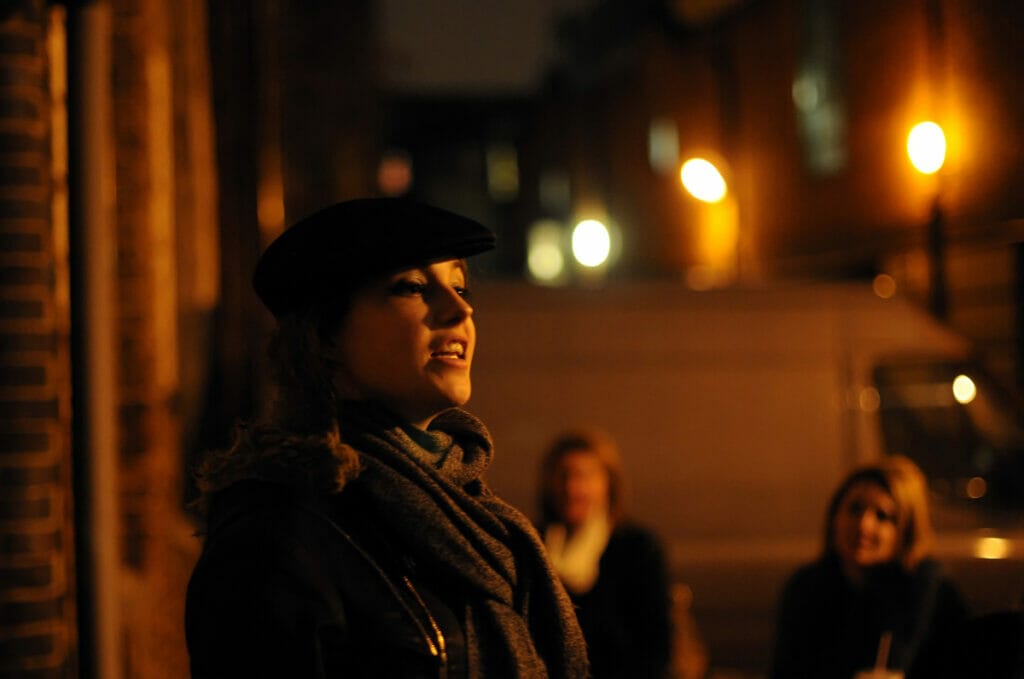 Interested in the creepier side of London?
Another walking tour that might interest you is a Jack the Ripper walking tour in London's East End, following in the food steps of this absolutely terrible (but fascinating to many) mysterious criminal.
Because you'll be with other people on this tour, it's a fun way to meet other visitors while feeling secure as you walk around the East End.
That's not to say that today's East End is as shady was it was back in the days of Jack the Ripper (today it's pretty much a hipster paradise), but it's definitely a place in the evening that I feel more confident being with a group or having a buddy on some of the lesser trafficked side streets.
16. Get Beigels on Brick Lane
The Brick Lane beigels (more on bagel vs beigel in a second) are a London iconic in and of themselves, and you can go stroll the eclectic Brick Lane shops with a beigel in hand!
The difference between beigels and bagels is…mostly spelling, though technically beigels are actually the ancestor to the bagel and always involved being boiled before being baked (not all bagels are boiled before baking!)
Either way, it's basically what you're expecting: a fantastic bagel (often filled with salmon and cream cheese on Brick Lane, but you can get any kind of beigel) that will give you a carb rush and a pep in your step as you explore one of the most diverse and fascinating parts of London.
17. Get a Great Spot for the Changing of the Guard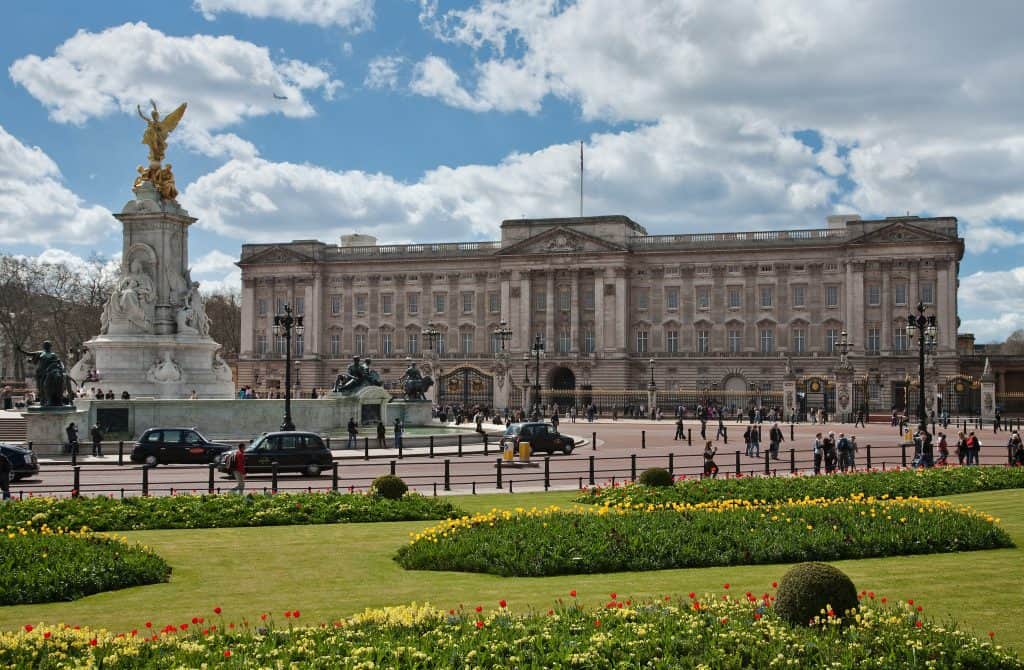 If you're by yourself instead of in a large group, you have a much better chance of getting a great spot for the Changing of the Guard because you can go early and squeeze into more places!
Changing of the Guard usually happens around 10am each morning, but this is dependent on the time of the year so make sure to check the schedule before showing up.
The absolute best place to watch if you're a solo visitor is to get right up next to the Buckingham Palace railings, though this does require you to get there about an hour early.
If you're happier to see what you can see from other vantage points, aim to get there about 15-20 minutes early and squeeze where you can – the procession takes place in front of the palace and then on the road out front, so you're sure to catch some great glimpses of this royal tradition in action.
18. See the Churchill War Museum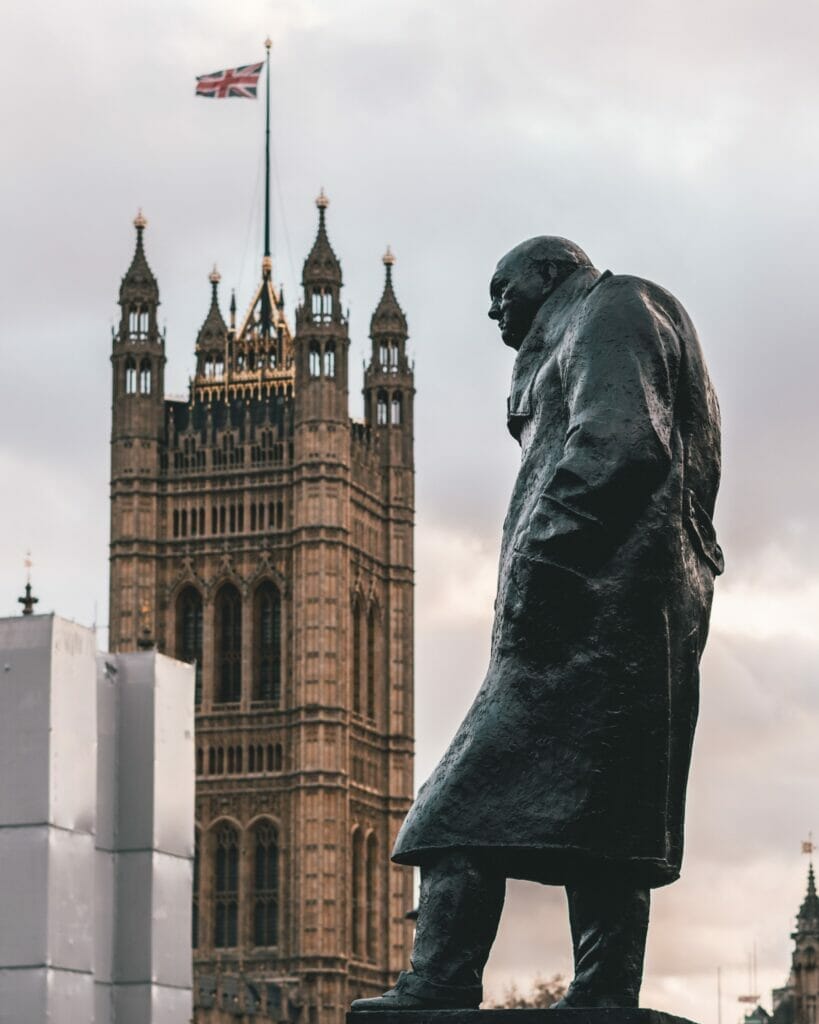 Everyone should see the Churchill War Museum while in London, but it's also great for solo visitors because of how small and narrow the corridors are down there!
It's much easier to navigate on your own.
This is one of the most fascinating museums in the history of…ever. Trust me.
Not only is there an actual Churchill museum space, but you'll get to see the wartime rooms where Churchill and other top ranking British officials lived, worked, hid, and slept during World War II.
Even if you're not into history on a normal day, you'll be instantly fascinated by the original furniture and way the rooms are set up showing you what it must have been like to lead the world's most famous war while in a bunker that no one else knew about.
19. People Watch in Trafalgar Square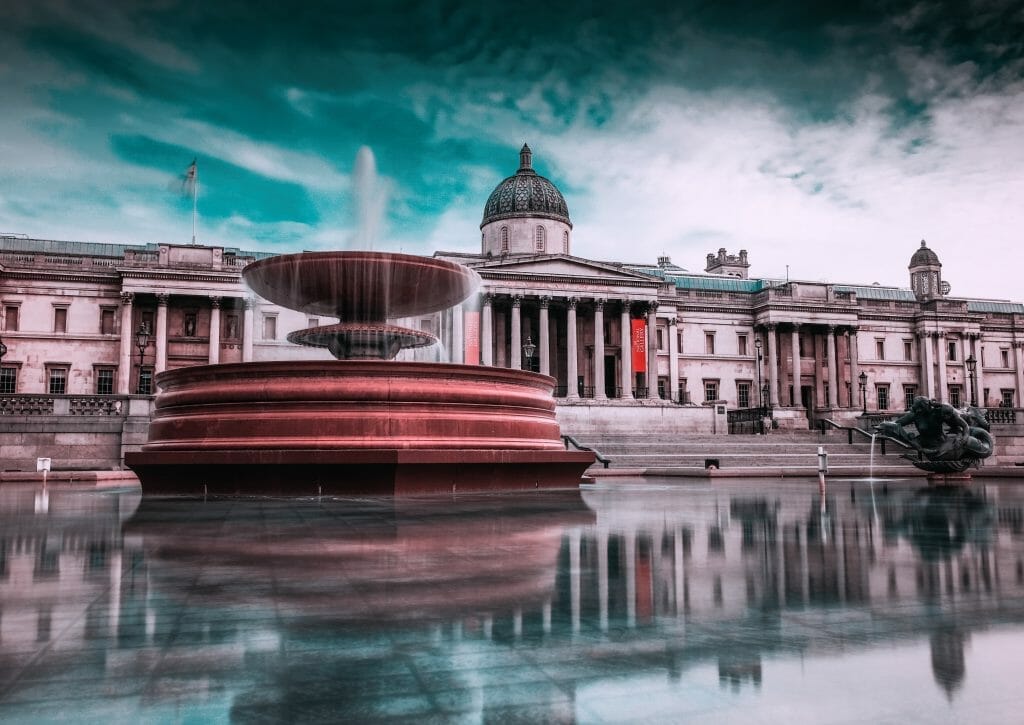 When I'm on my own in London, often I like to spend time people-watching, and there's no better place for that than Trafalgar Square.
Trafalgar Square is the hub of London, for many people, with its central location, frequent events or festivals taking place in it, and the iconic lions surrounding Nelson's Column.
There are some benches, as well as the grand steps leading up to the National Gallery that you can sit on while pondering your future British husband options or simply enjoying the atmosphere.
20. Visit the Science Museum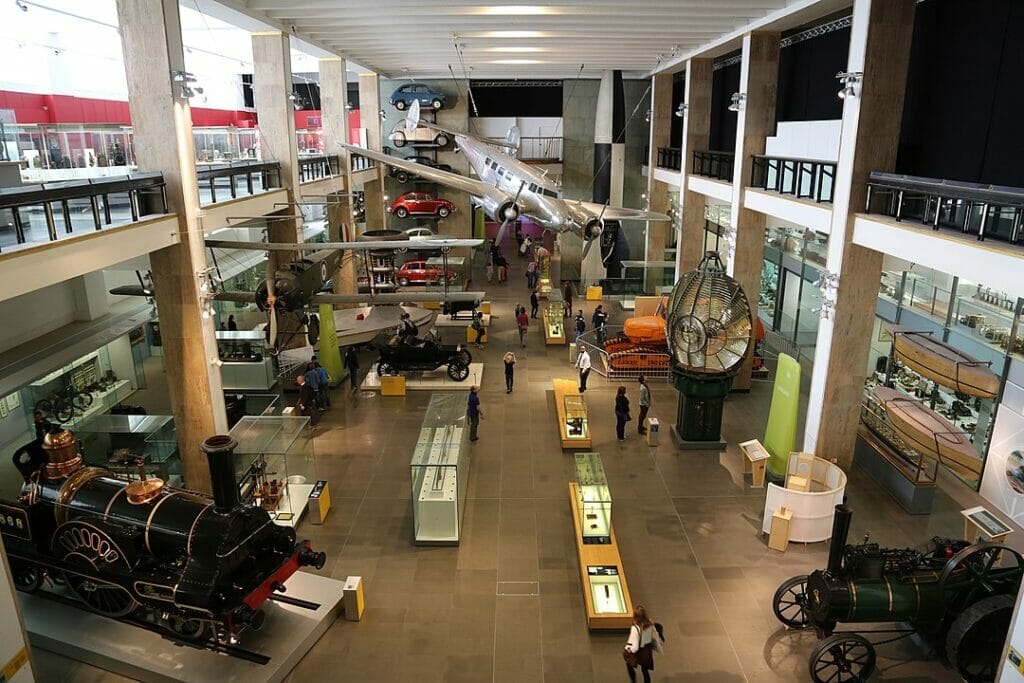 London is chock full of museums, but another one I'd like to give special mention to is the Science Museum.
Located just a short walk from South Kensington tube station, this is a must-see museum for anyone interested in the sciences, whether natural, medical, or otherwise.
It's truly an interactive experience, and a high tech museum featuring some really enchanting displays to help you think about who you are and your place in the world, in addition to standing in awe at some of science's most prized artifacts like rocks from the moon, lunar modules, and some of the first machinery that helped modern society function.
21. Explore Petticoat Lane Market
People often think of markets like Camden Market when they're visiting London, as they get talked about more in guidebooks, but I would highly encourage any visitor to go get a sense of London from Petticoat Lane Market.
Open on Sundays, this market is in the East End area and is one of the oldest markets in London.
People know it mostly for the fashion and clothes, but they actually do sell lots of different things in the stalls.
While many think it's past its prime in terms of the bustling market it used to be, I think it's important for visitors to get a sense for "real" London, and the characters and sounds to be explored outside of the major tourist centers.
22. Sit on a Bench on the Thames Opposite the London Eye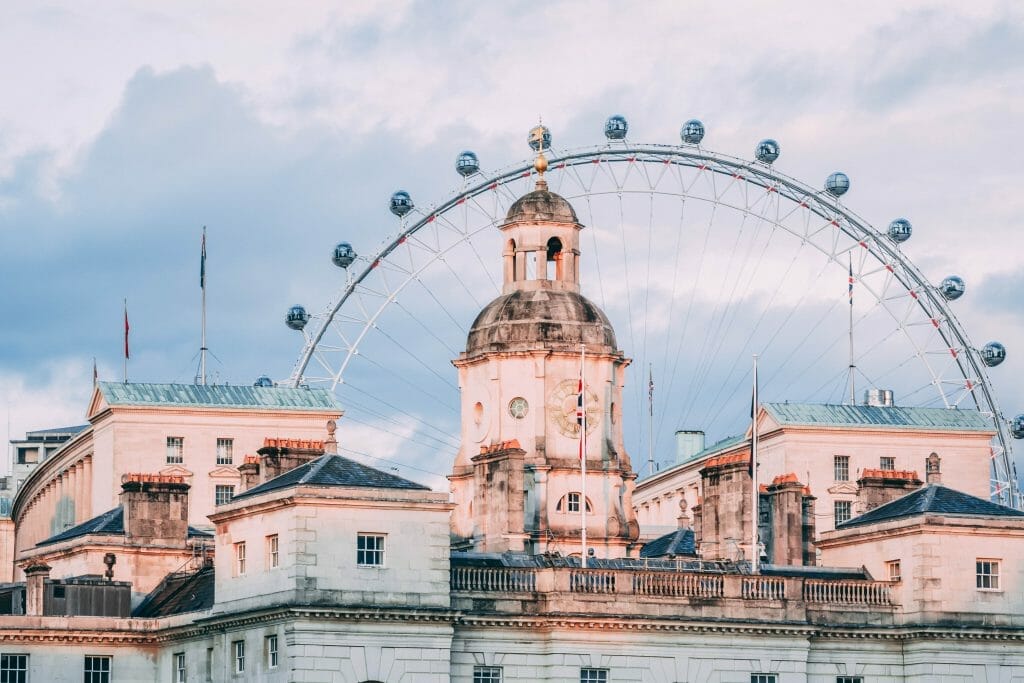 Want a great view of the Thames while just people-watching and enjoying yourself?
If you take the tube to Westminster tube station, exit, and then walk along the river in the opposite direction to Big Ben, without crossing the bridge, you'll find some peaceful benches that are great places to find some shade and some beautiful London views.
From there, you'll have a great view of the London Eye rotating across the river from you, and these are my secret spot for taking a breather when in London while also being right in the action.
23. Take a Tour of Westminster Abbey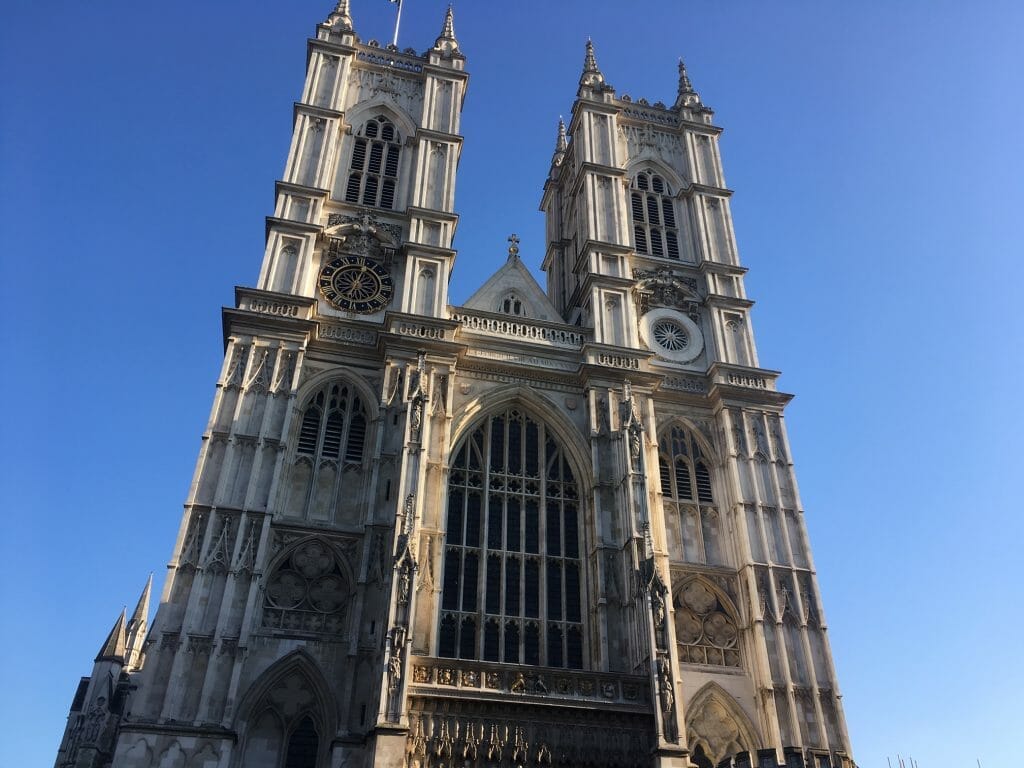 Westminster Abbey is one of the most famous London landmarks, and one that is well worth visiting for the solo traveler.
Not only is it right in the heart of Westminster and next to Big Ben and the Thames, but this is such an important part of London's history and where many important British people are buried.
It's also hosted a fair few royal weddings, we're looking at you Will & Kate!
Yes, it will be busy with tourists, but that means that you can just do your thing and won't stand out in the crowd.
There is quite a lot to see here, and I recommend in my guide on how long to spend at London attractions spending about 2-3 hours here, though probably closer to 2 if you're on your own and don't have to wait for anyone to catch up.
24. Stroll the (very safe) Streets of Kensington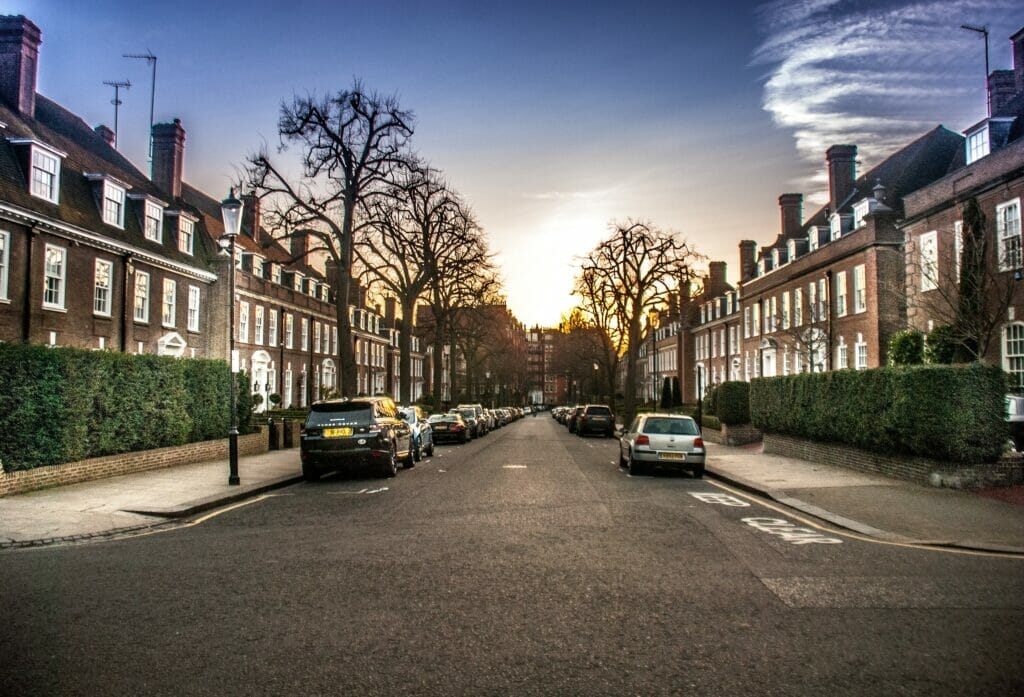 While I do believe central London is all safe for a solo visitor (providing you have actual street smarts and aren't wandering around for the heck of it in a dark alley at 3am), one of the safest boroughs in London is Kensington, where you'll find Kensington Palace and many of the popular museums.
I highly recommend Kensington as one of those places for solo visitors to plan on ditching the map and just walking around, checking out the beautiful streets while feeling confident that you can't stray in the wrong direction.
25. Climb the Monument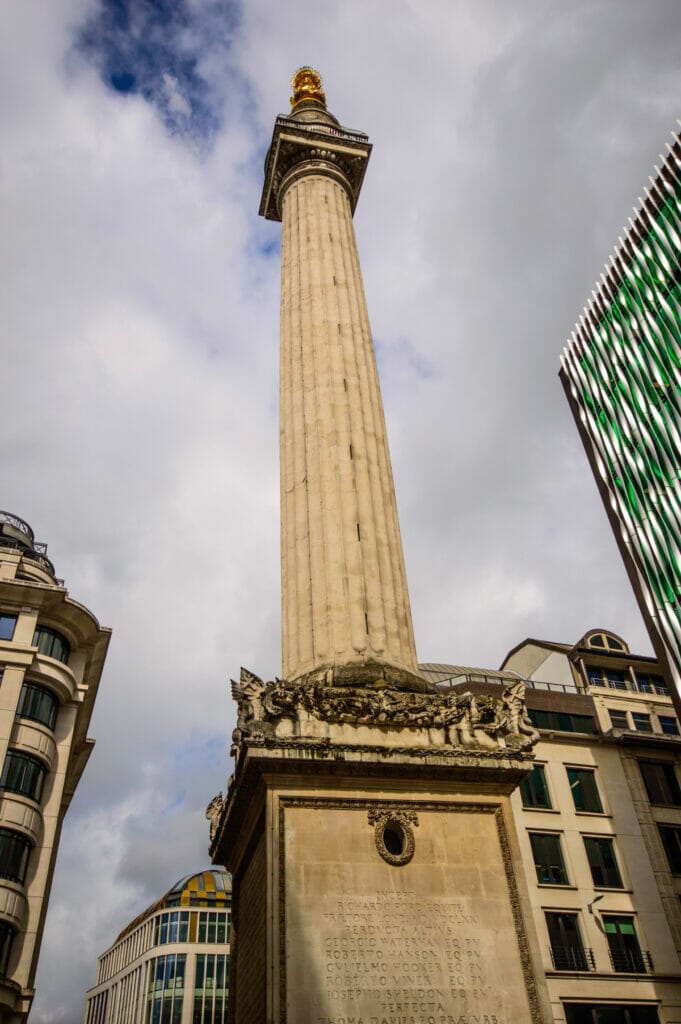 Designed by Sir Christopher Wren (who also designed the stunningly beautiful St. Paul's Cathedral) in commemoration and memory of the Great Fire of London, the Monument is one of the best views in London!
At over 300 steps and a narrow walk up to the top, it's not for the faint of heart, but if you're not dragging any kids around or needing to cater to other people, you can go up at your own pace.
You can buy tickets on the day, and it's only just over £5.00 for adults so not one of the more expensive things to do in London.
26. Get Last Minute Tickets for a West End Show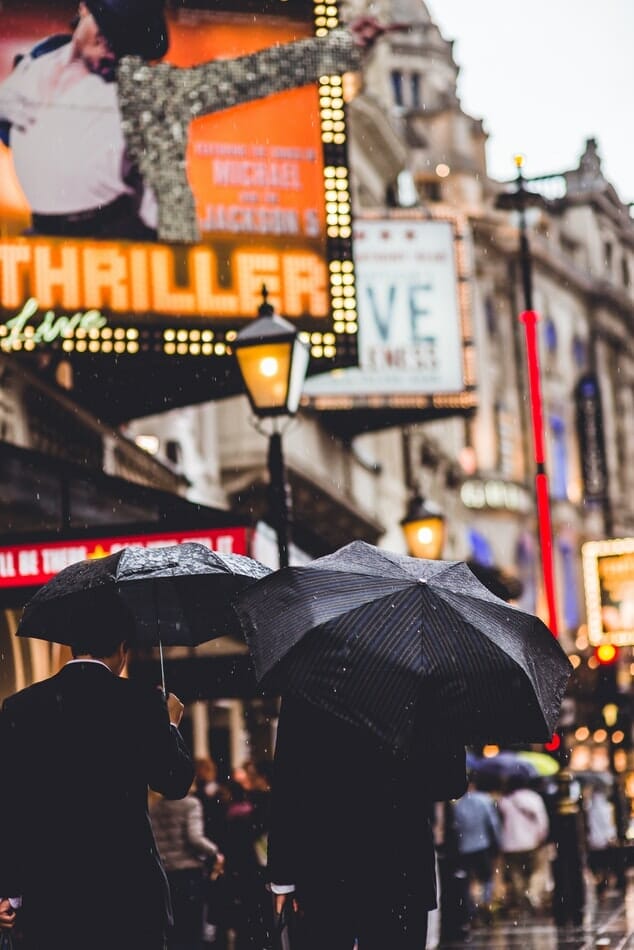 Want to see a theatre performance?
The West End is calling your name, even moreso as a solo visitor because you only need to snag one ticket and can use my best tips on finding cheap theatre tickets in London to help you out.
Of course you can just buy one ahead of time from the online box office for that show and show up (I've seen quite a few West End shows on my own), but if you really want to see if you can snag some great seats for less, check out the TICKTS booth in Leicester Square on the day of the performance to see what they have to sell.
Another great resource is London Theatre Direct if you want cheap tickets but don't want to stand in line.
27. Visit the Imperial War Museum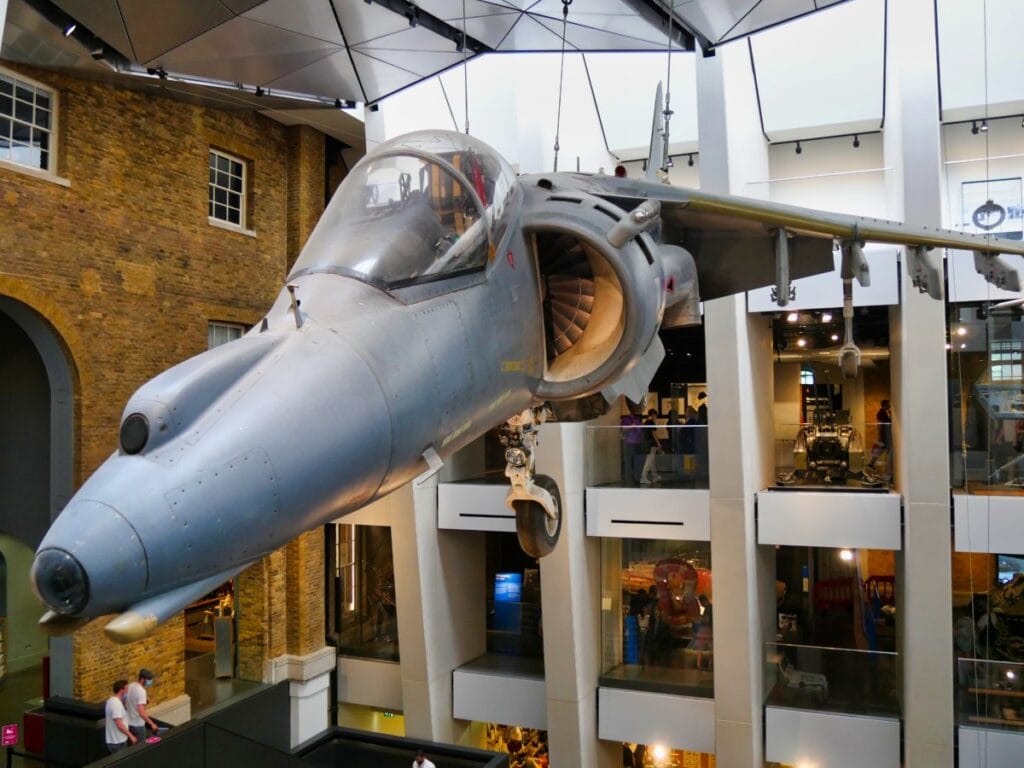 History buffs will love the Imperial War Museum, which has collected artifacts from many of the most important conflicts that the British Empire has been involved in, including modern war.
War is not glorified here, but instead the focus is on education and on the impact that war has had both on the people in the trenches (literally) and the warfront at home.
It's a fascinating look at all the UK has been involved in.
28. Get Lost in Kew Gardens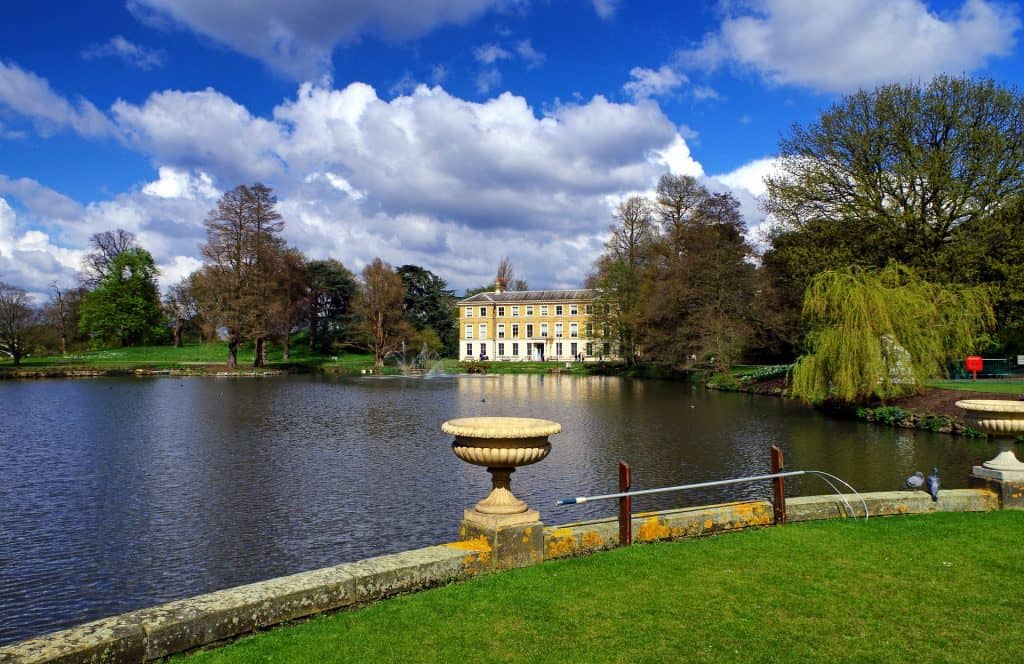 Kew Gardens, the Royal Botanic gardens of London and in fact one of the best botanical gardens anywhere, is a fantastic place for a solo visitor who wants to get a bit lost in the grounds and experience some (curated) nature in London.
From the greenhouses to the stunning gardens to the amazing gift shop, you could truly spend a whole day here on a good weather day just appreciating all of the horticulture and taking the train around the grounds.
Take the chance to see some plants that might not be native to your home country and breathe some fresh air before dipping back down into the London Underground.
29. Be a "Groundling" at Shakespeare's Globe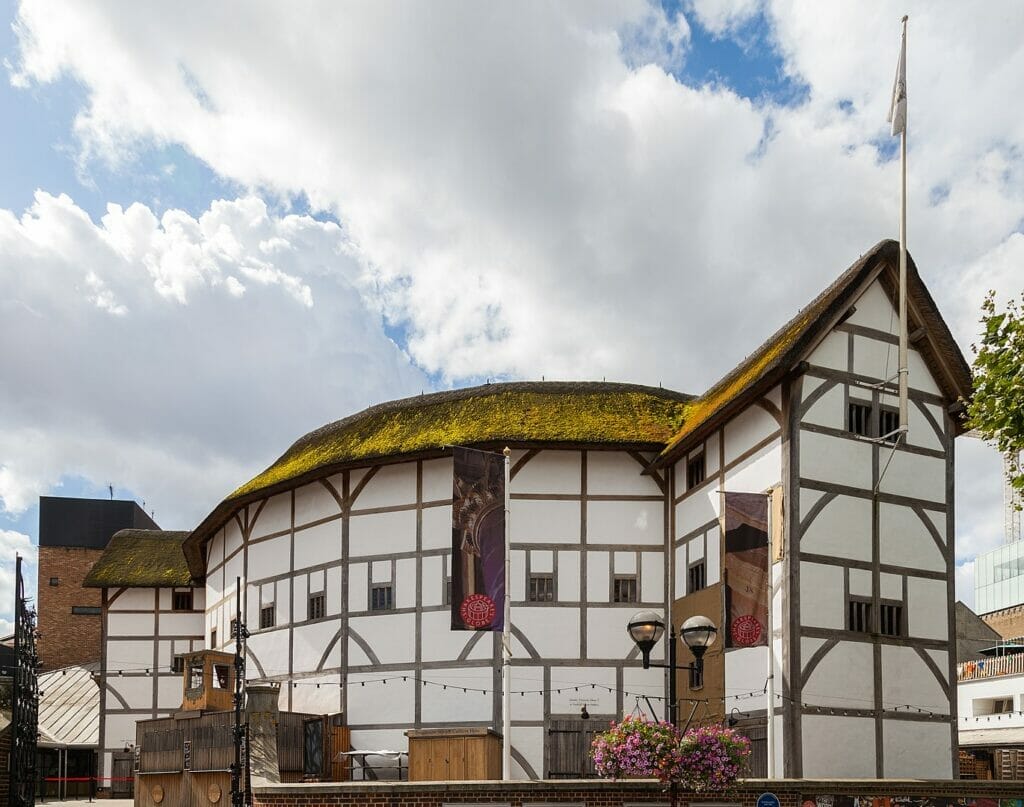 If you're not quite up for seeing a West End show by yourself, another option is to buy a standing or "groundling" ticket for Shakespeare's Globe.
These tickets are only about £5 and you can literally stand so close to the stage that you rest your arms on it.
When standing in such a crowd, no one knows who is with who or cares who's by themselves, plus you'll get to see Shakespeare in the way it was intended!
While the production might be cancelled for dangerous weather, it's not going to be paused because of some rain, so wear your rain jacket (don't forget my guide on what to pack for London) and enjoy!
The Old Bailey, the most famous criminal court in London and arguably all of England, allows visitors to sit in the gallery for free to watch live sessions.
This is a fascinating experience for anyone, but particularly for visitors from overseas to see how the courtroom operates in one of the most historic locations.
The only catch is you can't bring anything with you, including your phone, so this is a good thing to do when you can leave it at the hotel for a bit and take a London printed map with you to explore for the day.
31. Eat a Pub Lunch at Outdoor Seating, Facing the Street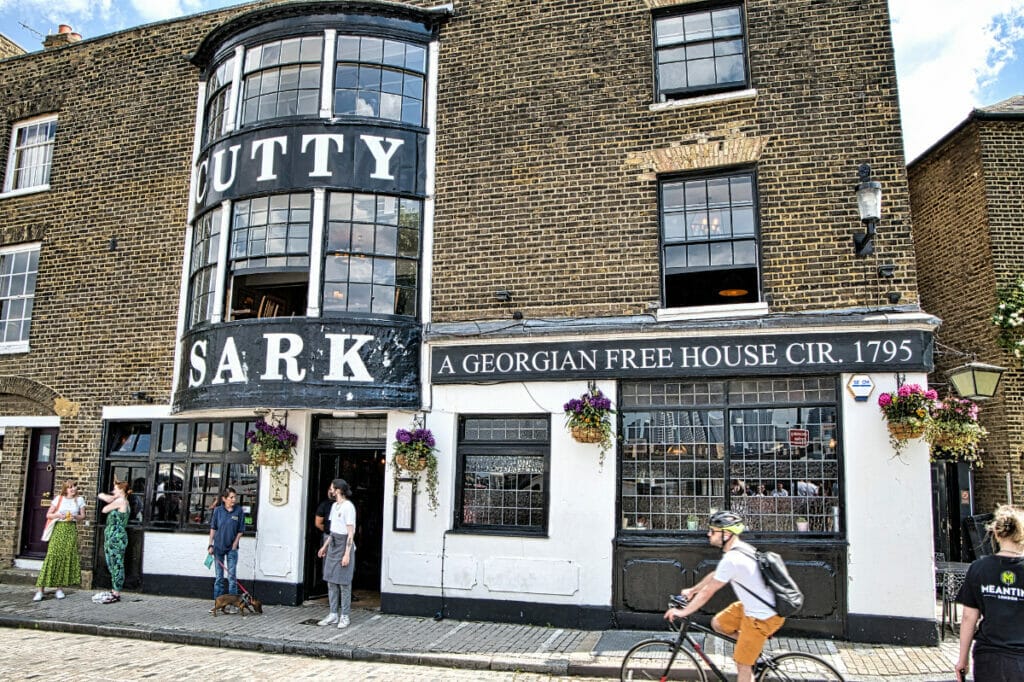 Some people are nervous about eating at a pub by themselves, no matter how many times I try to convince them it's okay, so for those people I would suggest finding a pub with outdoor seating!
There are plenty of pubs with tables that look out to the street or look out onto the river or similar, and this means you can choose an outside spot while taking in the view and won't feel awkward sitting inside by yourself.
This is obviously much more doable during nice weather in London and not so much an option in London in the winter, but keep it in mind!
32. See the View from Primrose Hill
Ready for a peaceful afternoon with gorgeous views, plenty of space to spread out, and not a care in the world?
Head to Primrose Hill, the highest point in Regent's Park, where you can get a great sunset view of London's skyline as well as just do some people-watching, listen to music, or bring yourself a picnic.
This part of London is filled with people on their own going for runs, enjoying the scenery, and just experiencing life, so don't be afraid to throw yourself in the mix and enjoy!
33. Try a Restaurant with Long Shared Tables like Wagamama
For those not wanting to eat at a restaurant by themselves, sitting across from no one at a table for two, try London restaurants with long shared tables like Wagamama.
Here, you just choose your spot at a shared table and plenty of people come to eat alone.
34. Explore Greenwich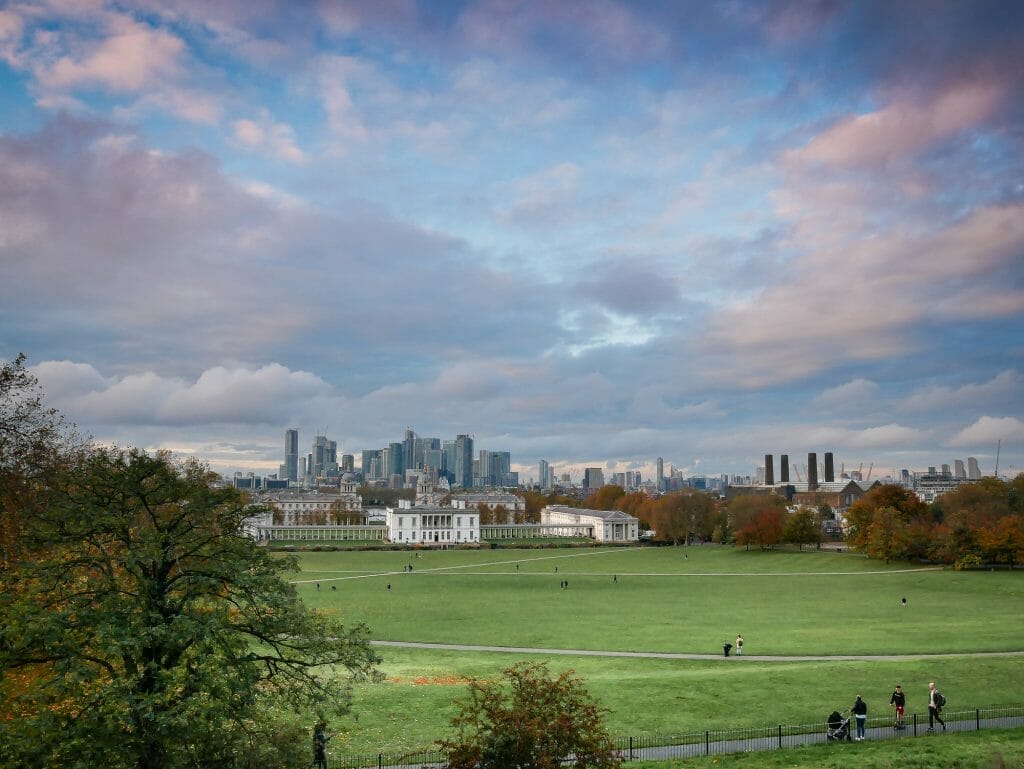 If you haven't heard of Greenwich, it's a must-do!
I usually recommend Greenwich if you're spending a week or more in London, as it does require a trip out of Central London, but here you can strand over the Prime Meridian, standing in two hemispheres at once, and explore some awesome museums like the National Maritime Museum.
This is a really safe area with a bustling hive of activity and you can get there via boat or via the tube.
35. Spend the Afternoon in Daunt Books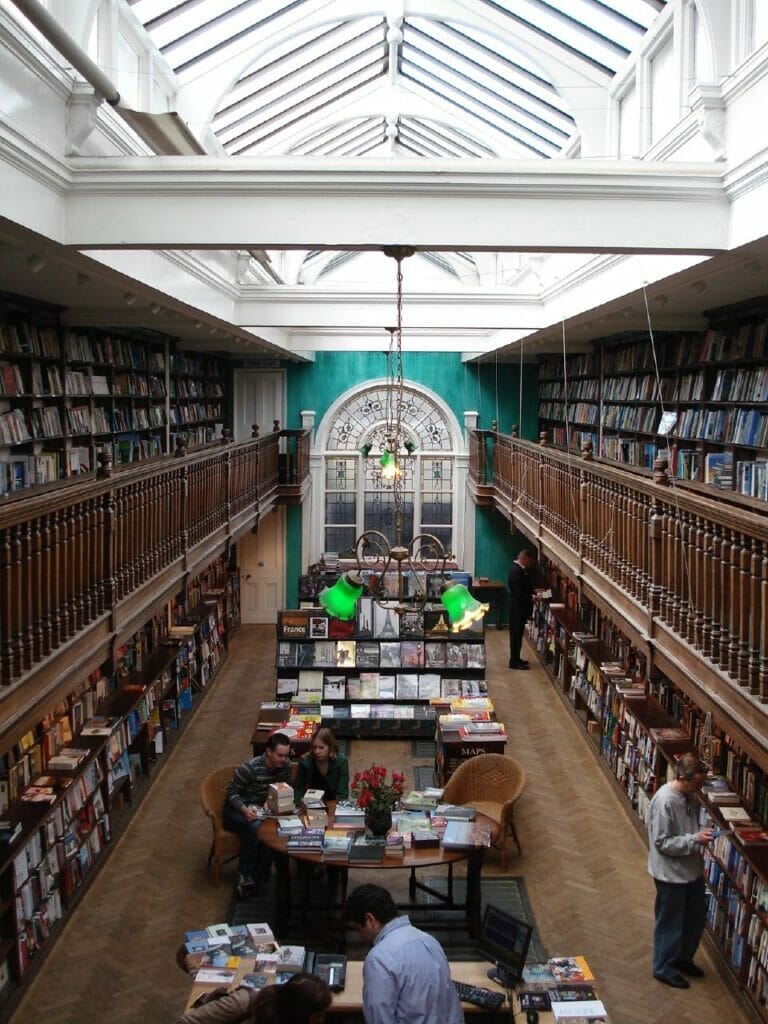 If you're a reader like me, you'll fall in love with one of London's best bookstores, Daunt Books.
Located in Marylebone, this seems like a bookshop right out of a movie with gorgeous interior architecture and cozy corners.
It also is an independent book shop (with a few more locations dotted around, but not a huge chain), and it always feels good to support independent booksellers.
Plus what better place to be alone than a book store?
36. Get Take-Out Pizza at Icco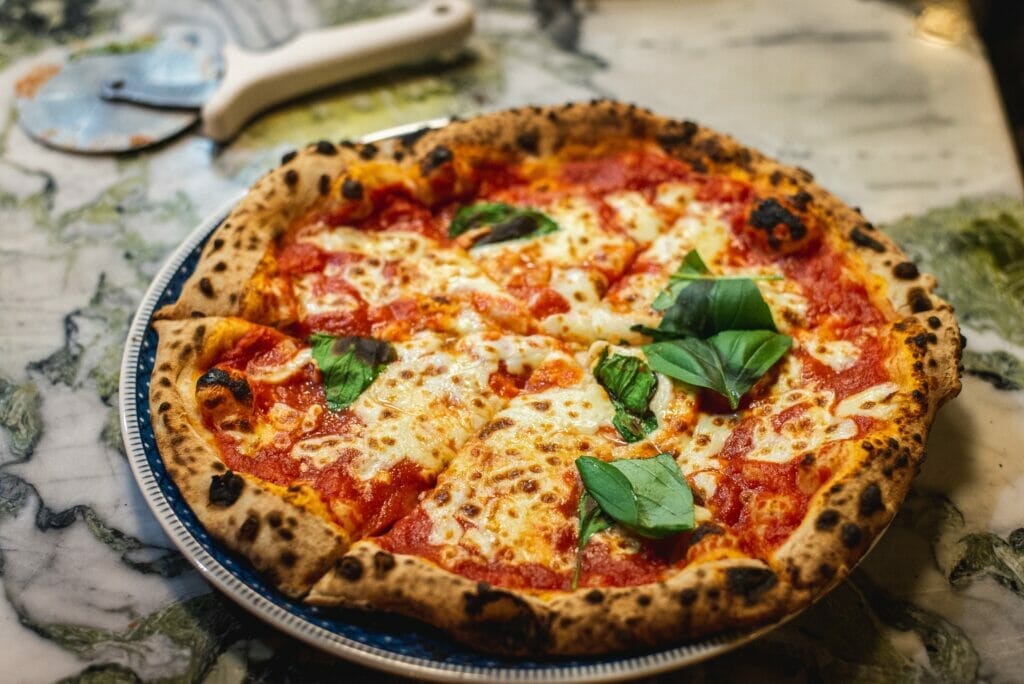 If you want some carry-out pizza that is insanely cheap and incredibly delicious, try Icco in Bloomsbury.
You can totally dine-in if you want, as the casual diner seating makes it more than acceptable to eat alone, but on a nice day, grab your pizza (seriously, a whole pizza to yourself) to go and go sit outside on a bench or take it to the local park or green spaces.
It's highly loved by students in the local area, but anyone can visit and experience the savings!
37. People Watch at Camden Market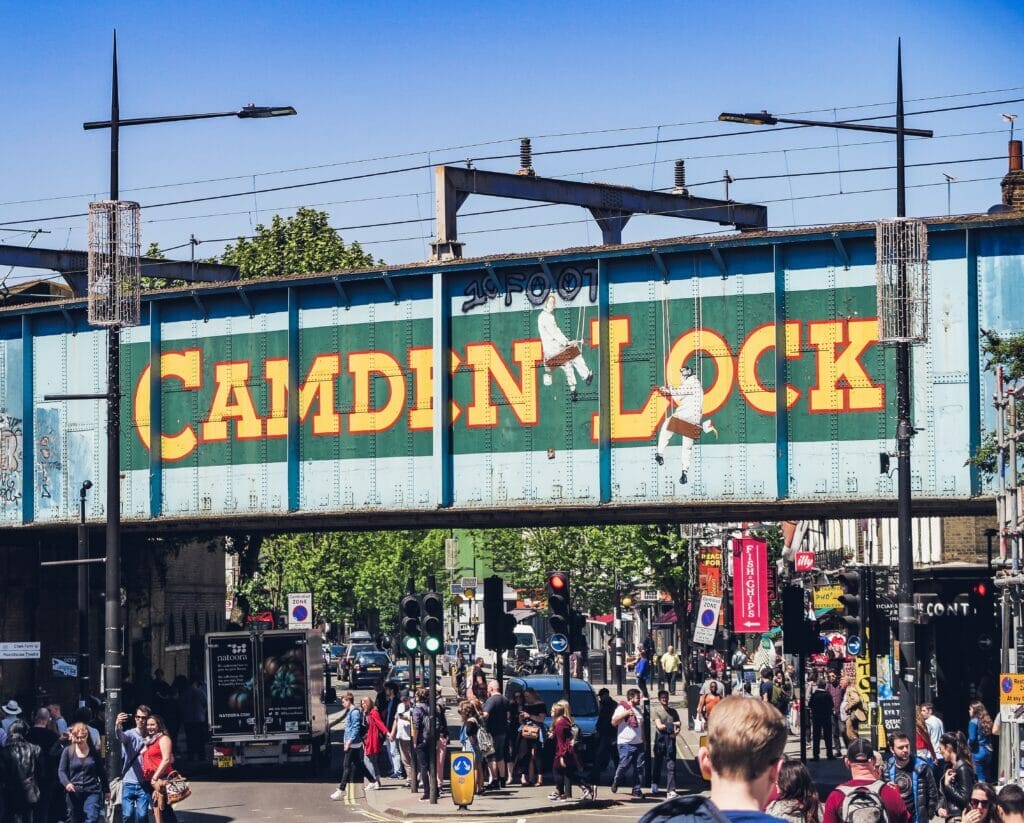 When you want hustle and bustle to get lost in when you're seeing London solo, Camden Market is the place to go.
From food stalls to vintage wares to clothing, there is plenty to buy (if you're in the market), but you can also just stroll along and sort of blend into the crowd.
No one is going to be paying any attention to you as they'll be so fixated on the surrounding sights, and you can experience this iconic London market by yourself.
38. Go on a Boat Sightseeing Tour
Grab a window seat on a Thames sightseeing tour and enjoy the leisurely float down the river.
On a boat tour, everyone is going to be looking out the windows, not caring who you're with, so if you get anxious about traveling alone in London, this is a fantastic idea for a tour.
There's no awkwardness, no "where's everybody from?" small talk like a walking tour, and you'll definitely want to make time in your day to see London as intended – from the water.
39. Take a Day Trip to Windsor Castle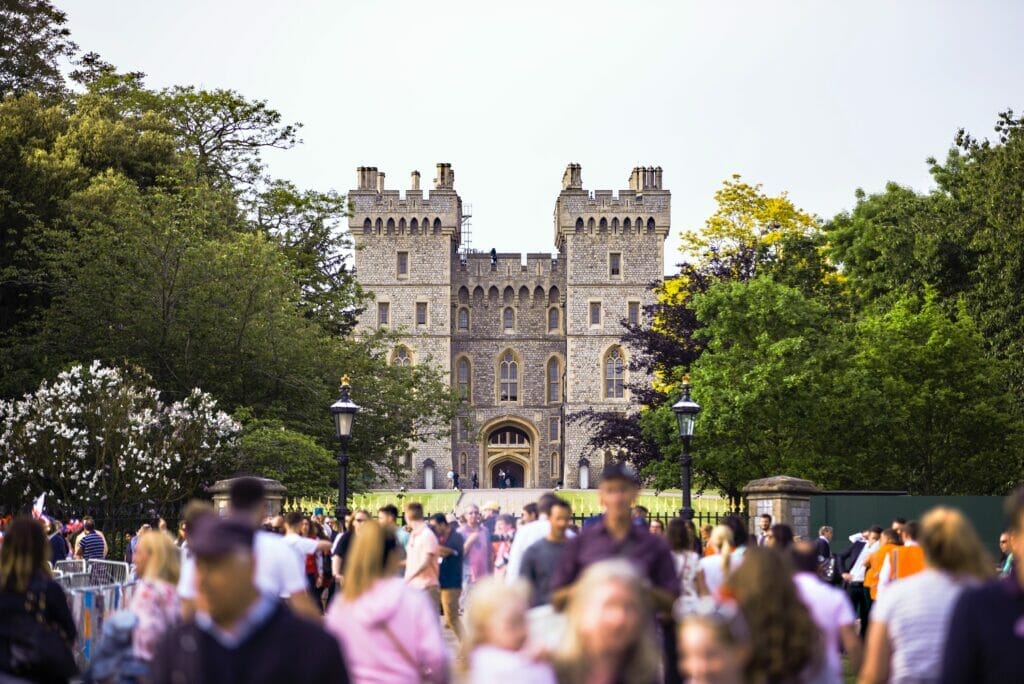 There are so many day trips you can take from London alone, but one of the easiest is Windsor Castle.
Simply follow this guide on how to get to Windsor Castle from London and enjoy a day of sightseeing one of the most beautiful royal castles, along with the bustling High Street of Windsor which has lots of outdoor seating and dining, a delicious fudge shop, and boutique stores to help you buy souvenirs.
40. Try Ben's Cookies in Soho
Got a sweet tooth, but don't want to sit by yourself eating dessert in a restaurant?
Some of the best dessert in London comes from Ben's Cookies, which have stalls all around the city, including a popular one in Soho.
The cookies are absolutely giant, come in plenty of flavors including white chocolate, triple chocolate chunk, and even chocolate orange, and you can continue walking around London with one (or three) in hand.
41. Book a Musical or Play
When the lights go down, no one's looking to see if you're alone at the musical or play, so don't let the lack of a +1 put you off from enjoying London's West End.
Book yourself a cheap matinee ticket or treat yourself to an evening at the theatre.
There are so many options, from the Lion King to the Book of Mormon to Matilda, that no matter what you're into, you'll find something to love when the stage curtains go up.
What else should I not miss in London?
If you're visiting London soon, here's a very brief rundown of a few of my other favorites to make sure you don't miss anything!
Want more helpful London guides? Check these out!
UK Travel Planning Guide: the FAQs
🏥 Should I buy UK travel insurance?
Absolutely yes. Basic coverage is not expensive, and as a visitor you are NOT covered under the NHS. Compare policies and prices with Travel Insurance Master here, a big name in the travel insurance business, and cross that off your list.
🔌 Do I need travel adapters for the UK?
Yes, you do, otherwise you won't be able to plug in your electronics/phone/lifelines. I recommend this one, which is all-in-one so you can use it in other countries.
🚗 What do I need to drive in the UK?
The first thing you need to check out if you're planning on renting a car in the UK is this guide to driving in the UK for visitors – the roads, signs, and driving experience will likely not be what you're used to and it's essential to prepare yourself to stay safe and aware.
🛌 What's the best way to book hotels in the UK?
For UK hotels, Booking is the best site as it offers free cancellation on many properties. If you want an apartment, I always recommend VRBO over AirBnb.
📳 Will my phone work in the UK?
Yes – if you set it up right. Check out my guide on making your foreign phone work in the UK to ensure that you get the type of service you need.
🚿 Can I drink the water in the UK?
Yes, UK water is great and perfectly safe. But drink out of taps in any kitchen or use water fountains. Double check before drinking out of the taps in hotel bathrooms, though, as they may be on a different system.