This post contains affiliate links for which I may make a small commission to help keep the site running. You will not be charged extra for these items had you not clicked the links. Thank you for your help to keep the site running!
With so much to do in London, it can be overwhelming to figure out what to do, so most short term visitors and study abroad students end up simply doing the main sites like the London Eye, Westminster Abbey, Tower of London, and Trafalgar Square.
Maybe they'd venture out a bit further to Hyde Park or Harrod's, but they miss all of the quirky things to do in London that are both fun, unusual, and not visited by every tourist on the planet, making you part of a special club of people who have gone a bit further off the beaten path.
As someone who has lived in the city for almost 7 years now, I've put together this guide to some of London's quirkiest things to do, though note that not all of them are "crazy, level 10 out of this world" quirky.
Some are simply things most tourists don't think to do or areas they don't think to go, while others are truly a bit out there.
Hey! Sidenote! Planning on visiting the UK or moving to the UK?

For more advice, photos and friendly help, click here to join my UK Travel Facebook group to carry on the conversation with fellow travelers and UK experts.
Wait, stop!
Before you keep reading, I just wanted to make sure you know about my expert 7-day London itinerary that includes all of the iconic attractions plus off-the-beaten path activities and restaurants, as well as step-by-step walking and public transportation directions!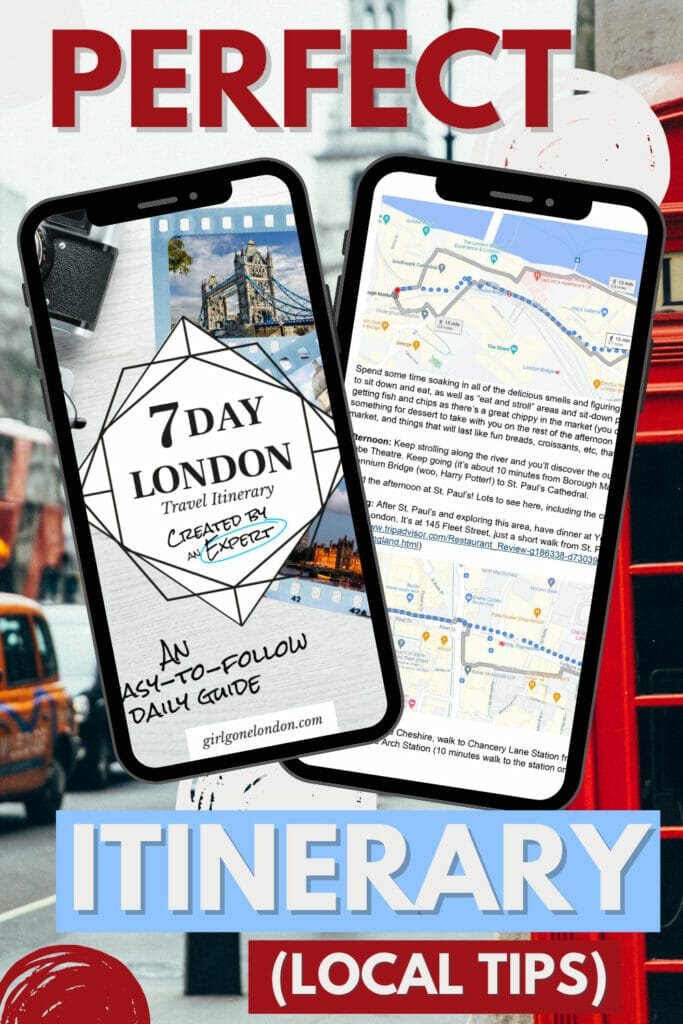 It can be stressful spending so much money on a London trip and not knowing if you're fitting everything in or making the most of your time.
To help you out, I've taken my 10 years of London experience (starting as a visitor and then as a resident) to make sure that you have the ultimate step-by-step itinerary that will make sure you see the real London.
And, hey, if you're not coming for exactly 7 days or already have some plans, don't worry, as it's editable so you can mix around the days, incorporate your own ideas, or pick and choose which days to follow.
Alternatively, if you're looking to incorporate more mainstream sites as well, you can purchase a London Pass, which gives you access to 80+ attractions throughout the city.
1. Enjoy London Views at the Skygarden
London's highest public garden sits atop 20 Fenchurch Street, a towering building with gorgeous views of the City of London and London's skyline.
People often think of the Shard as the best place to book tickets to see views of London, but the Skygarden is much more relaxing and also completely free.
In addition to the gardens, you can enjoy the patio terrace and the three stories of windows to get enchanting views from.
While this is an unusual way to see London, it is a popular one, and you have to book tickets ahead of time to get a slot to go up to the viewing areas, so make sure you book in advance if this is on your list of quirky things to do in London.
It's one of the best things to do in London at night as well.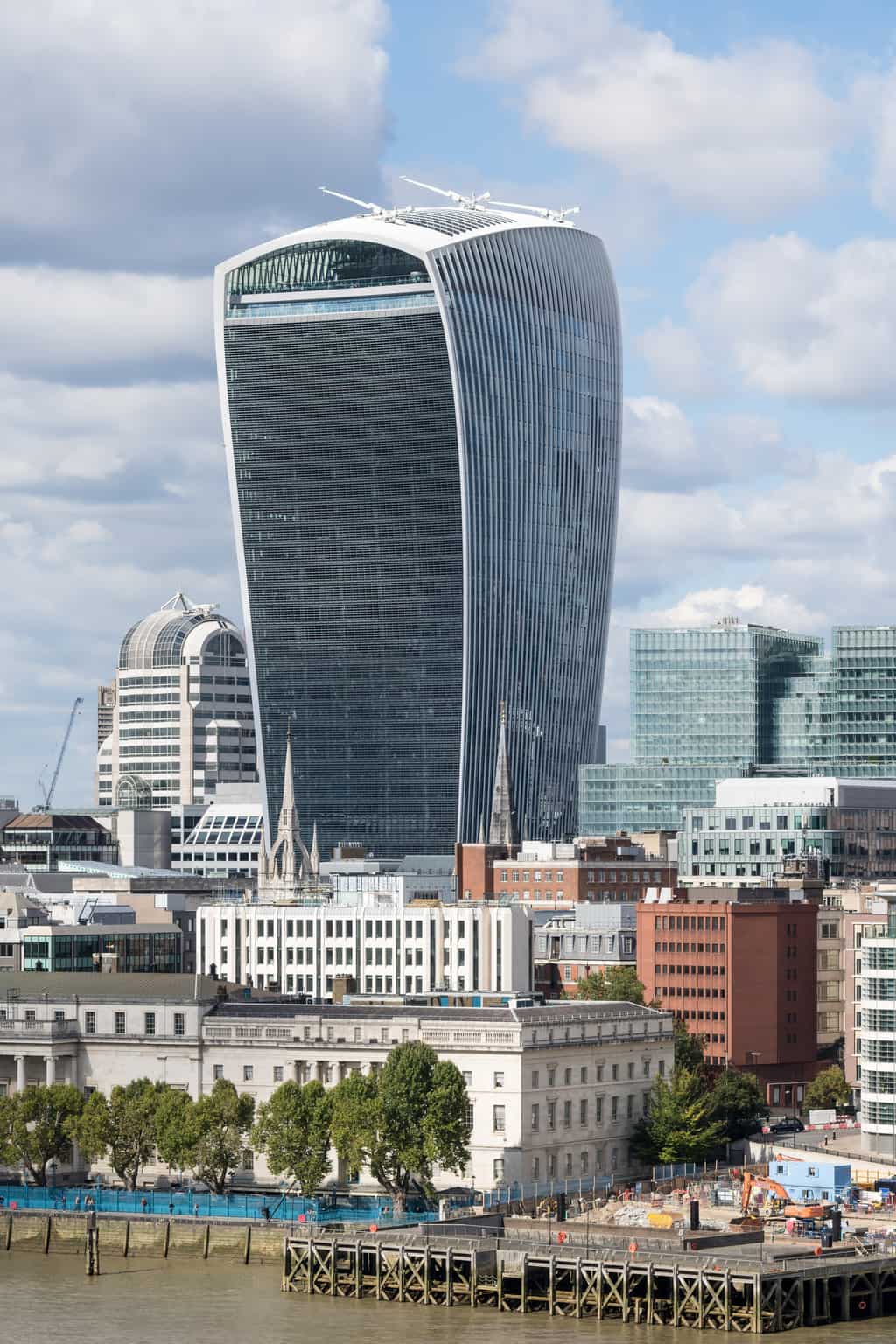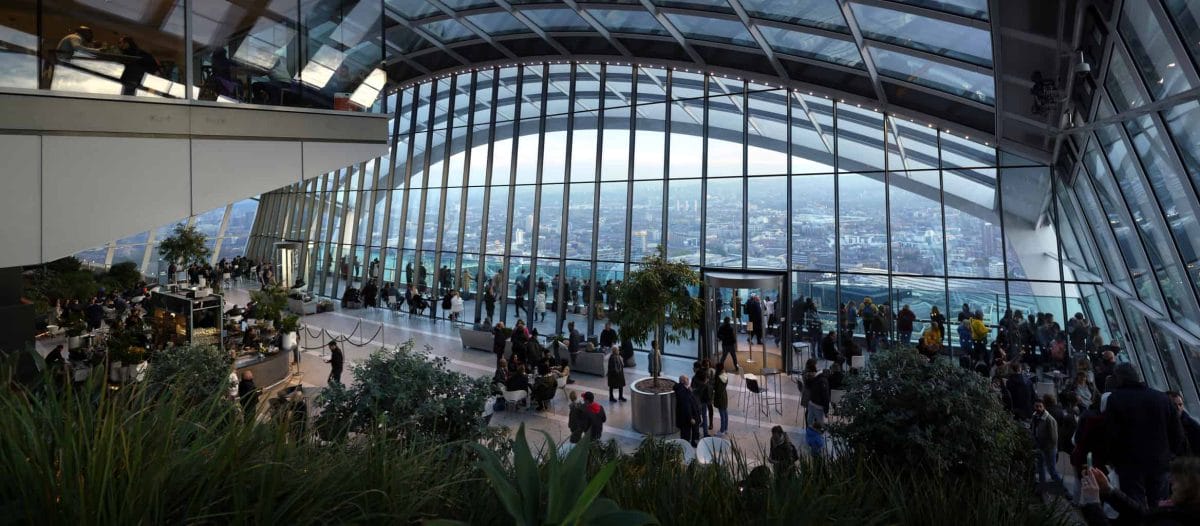 2. Satisfy Your Need for Speed with the Thames RIB Experience
When most people think of London's famous river, the Thames, they might imagine walking alongside it or possibly taking a slow-moving, gentle boat tour down the river to see some of London's major sites.
This is all well and good, but also it can be boring once you've spent 5 minutes listening to a guide drone on about why Big Ben is covered in scaffolding.
Instead, try a RIB Boat experience where you hop on one of the fastest boats on the River Thames and BLAST down the river at breakneck speeds.
Seriously, hold on to your hats!
It's billed as a "rollercoaster on the water," and your trip is accompanied by James Bond music, so it really doesn't get better than that.
Tours range from around 20 minutes to upwards of 75 minutes depending what you're seeing and where your RIB boat is taking you.
It's one of the most unusual ways to see the Thames, but the memories will last far longer than a regular tourist boat!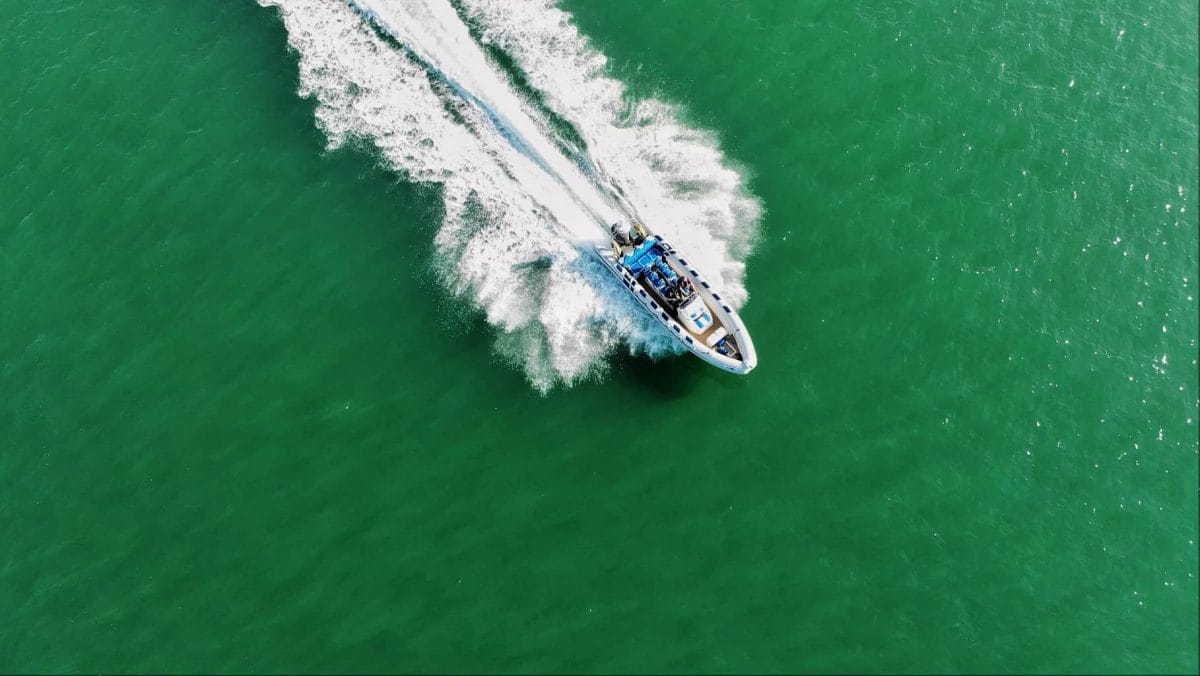 3. Speaker's Corner
You may have ventured into Hyde Park before, but have you stopped by Speaker's Corner on a Sunday afternoon?
This small corner of the park, on the Marble Arch corner, is a famous place where Londoners can come to speak their mind and give speeches about things they are passionate about.
It's rooted in history, of course, not just a random place for people to come and talk – this is where some famous names like George Orwell and Karl Marx came to try and influence the masses with their ideas.
Today, you can still visit and see the atmosphere as people stand up and talk – sometimes it turns into heated debates, other times it's quieter.
This is a public opportunity, as well, so if you have something you're really passionate about, why not take a turn and stand up yourself?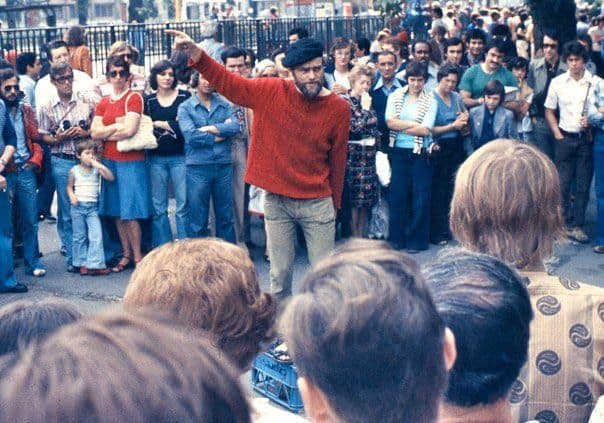 4. Camden Market
I included Camden Market as an unusual thing to do in London because not as many visitors come here as they do to other markets like Borough Market.
I used to live just around the corner from Camden Market, and while it's gotten increasingly hipster-fied over the years, it's still a quirky place to go to shop for gifts, clothing, jewelry, and more.
Its history is rooted in grunge, so you'll find lots of grunge items and "alternative" clothing options, but there are also really tasty food stalls and shops selling gifts that differ from the traditional Queen bobbleheads.
Camden Market is open every day of the week, except Christmas Day, which makes it way more accessible than some other markets in London with more specified opening days.
Come for a wander or to let all of your shopping dreams come true! It also has one of the best street food markets in London.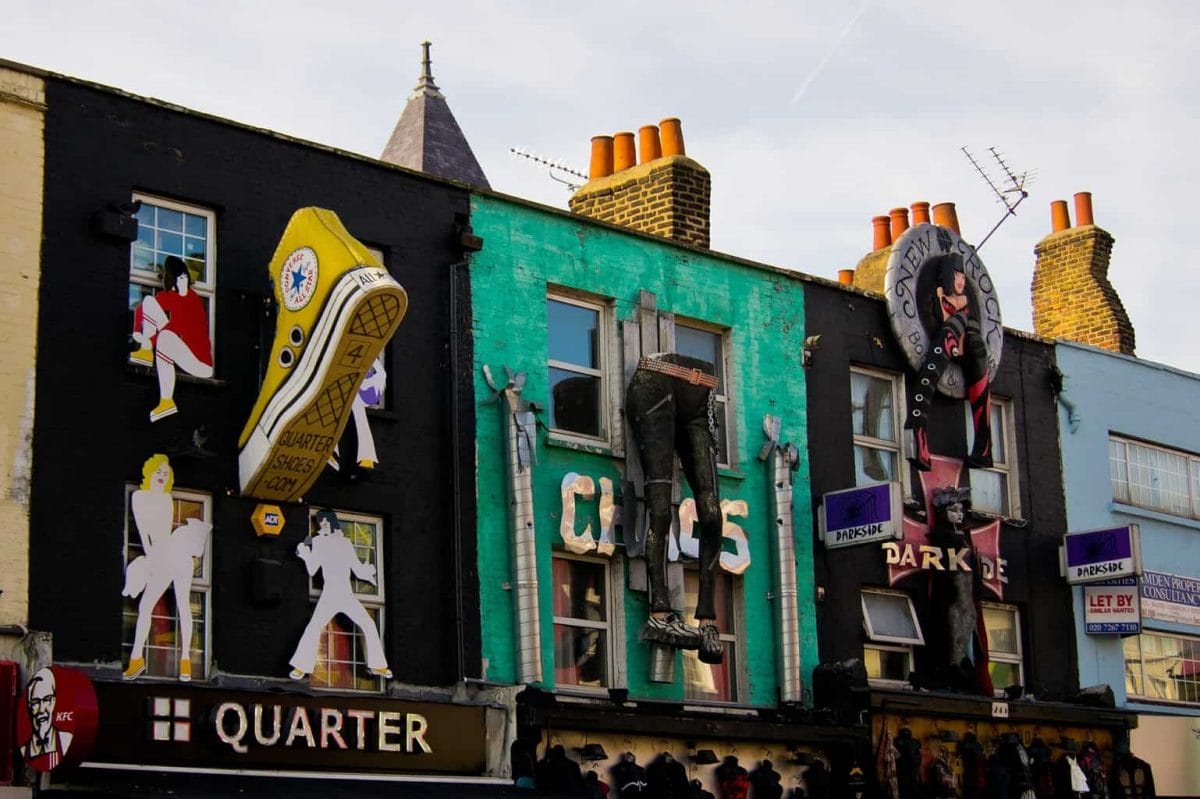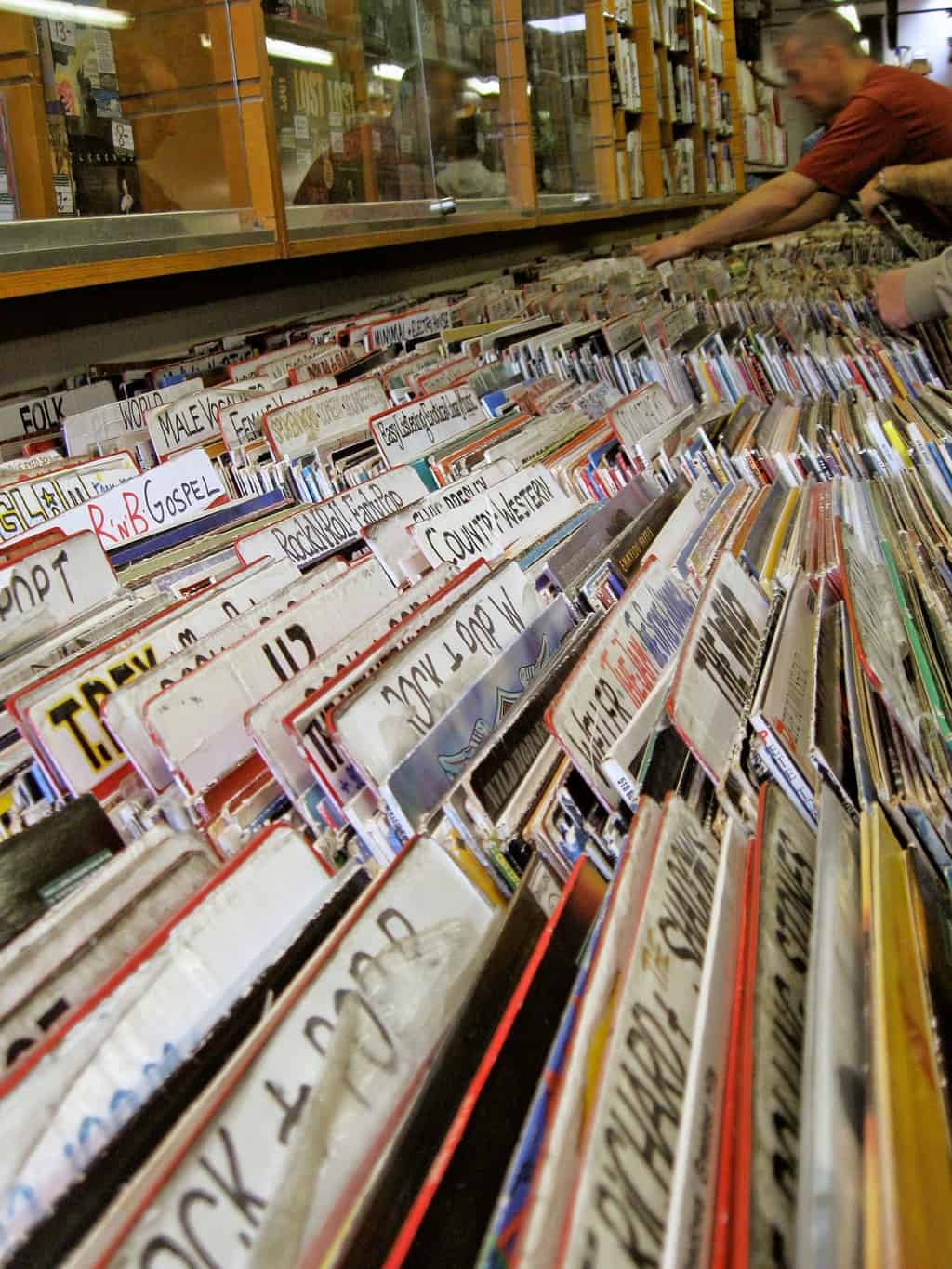 5. Sleep Over at ZSL London Zoo
Everyone is familiar with London Zoo, but did you know that you can actually sleepover inside of it?
Stay at the Gir Lion Lodge, where you will literally sleep within hearing distance of the zoo's four lions.
You'll get private tours of the Zoo after hours, as well as a buffet dinner and breakfast.
This is truly a unique way to see London and learn about conservation in the heart of this bustling city.
The lodges are well-kept and stocked so you don't feel like you're camping in the wilderness (which is a bonus for me), while still feeling the right amount of disconnected from the rest of London.
Oh, and you may wake up to the sounds of the zoo's other animals screeching, singing and howling you awake, so be prepared for a unique way to wake up in London!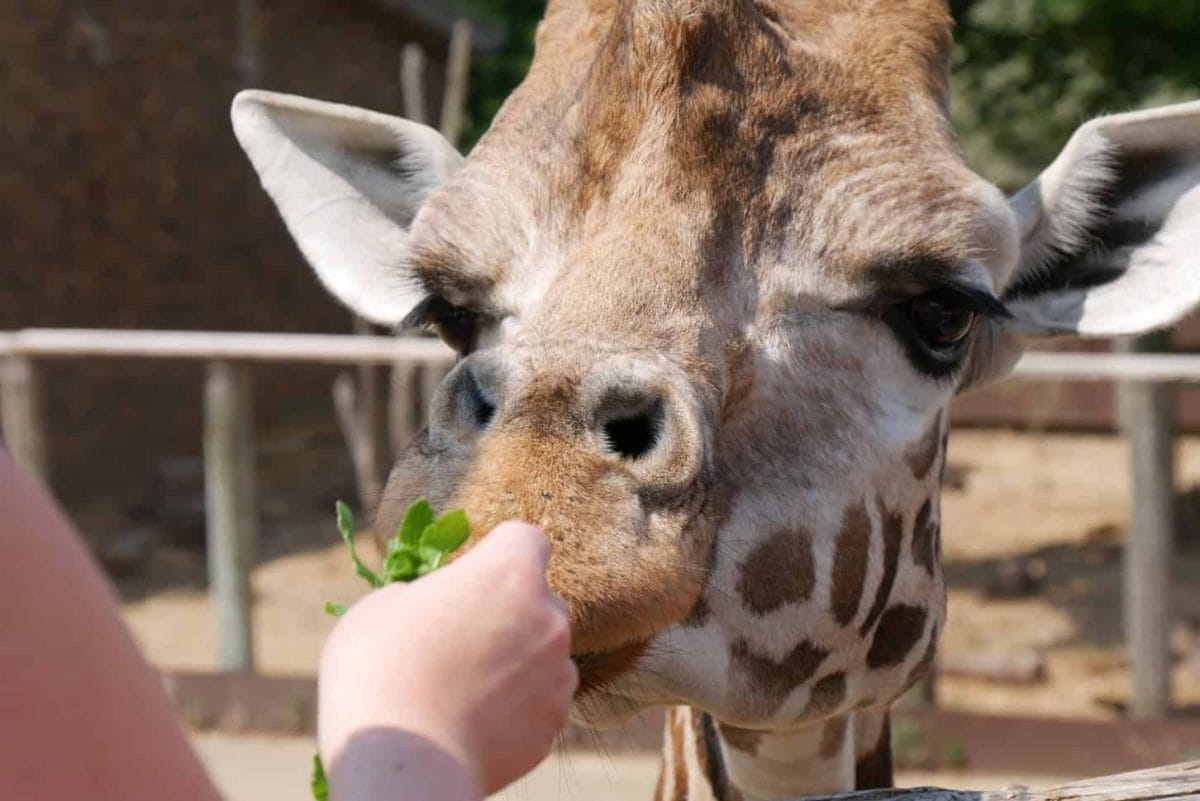 6. Wellcome Collection
Right near Euston Square is a quirky museum in London with plenty of things to be fascinated with (or grossed out by, depending on your tolerance).
We all talk about London's famous museums like the Science Museum and V & A, but the Wellcome Collection deserves a special place in the list of unusual things to do in London for its quirky collections that have been educating Londoners since 2007.
The museum was originally the collection of Sir Henry Soloman Wellcome, a traveller who had a curious collection of artifacts from all over the world.
The museum has expanded to include even more nowadays, including exhibits on the human genome project and cloning technology.
Some of the weirdest items displayed are Napolean's toothbrush, a used guillotine and carvings of pregnant women.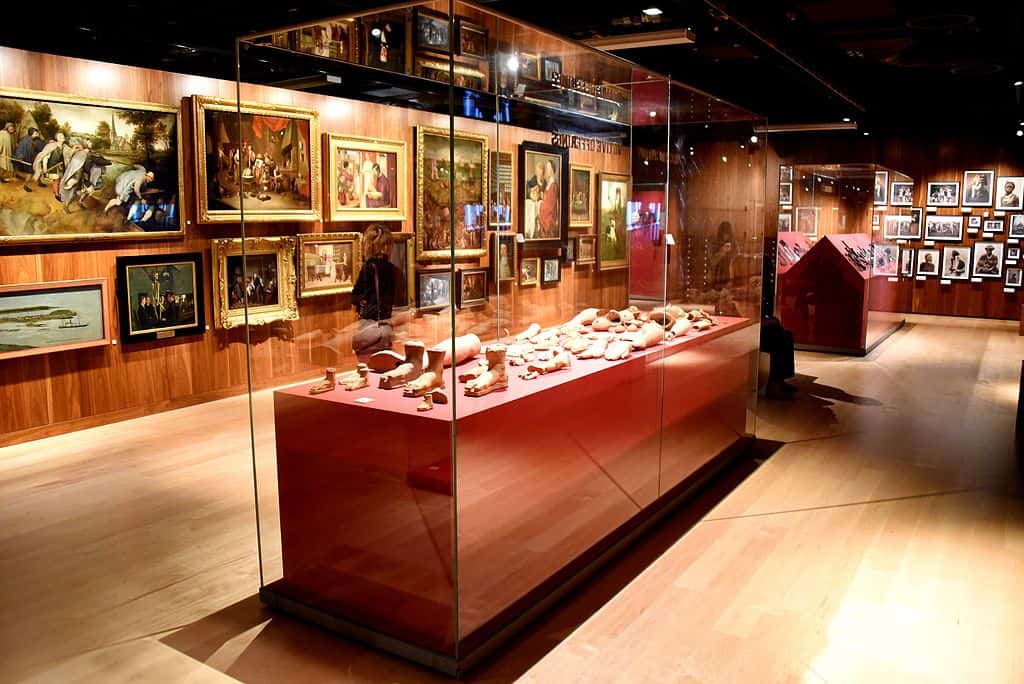 7. Postal Museum
Interested in the history of mail?
Who wouldn't be?
The Postal Museum is London's premier museum focusing on the history of Royal Mail and mail-delivering techniques, and it only opened in 2017 to the public so is still very new and well-loved by Londoners with an interest in this part of the city's history.
From letters discovered from a shipwreck to an exhibition featuring old London mail delivery vehicles, this is truly a fascinating way to see the way the mail services changed over time with the introduction of technology and new ways of connecting.
You can also take a ride on London's mail rail, an underground system full of secret tunnels that was used to deliver the mail for decades.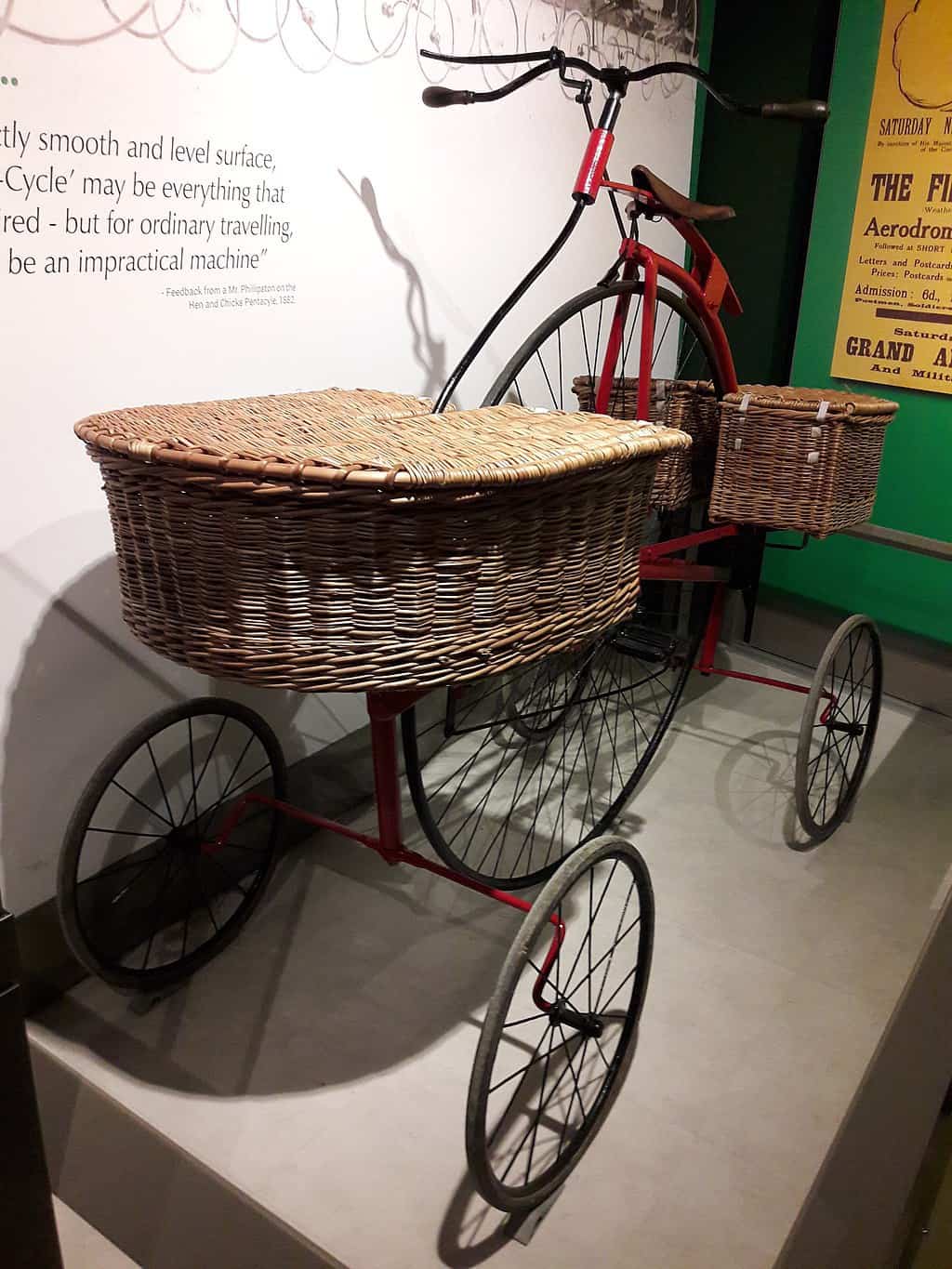 8. Clink Prison
Every heard of "throwing someone in the clink?" to mean "prison?"
Well, lucky you, you can go visit the actual Clink Prison that started this phrase!
This prison in London was open from around the 12th century to 1780 and it has lots of ghoulish things to uncover.
Today, the museum has tried to recreate some of the scenes that you would have seen in the prison back in the day, including torture devices you can try your hand at (ummm, seriously), and perhaps some piped in sounds of prisoners moaning and groaning.
It's weird, it's wonderful, and it's historic, as well as one of the best things to do near London Bridge, so check it out!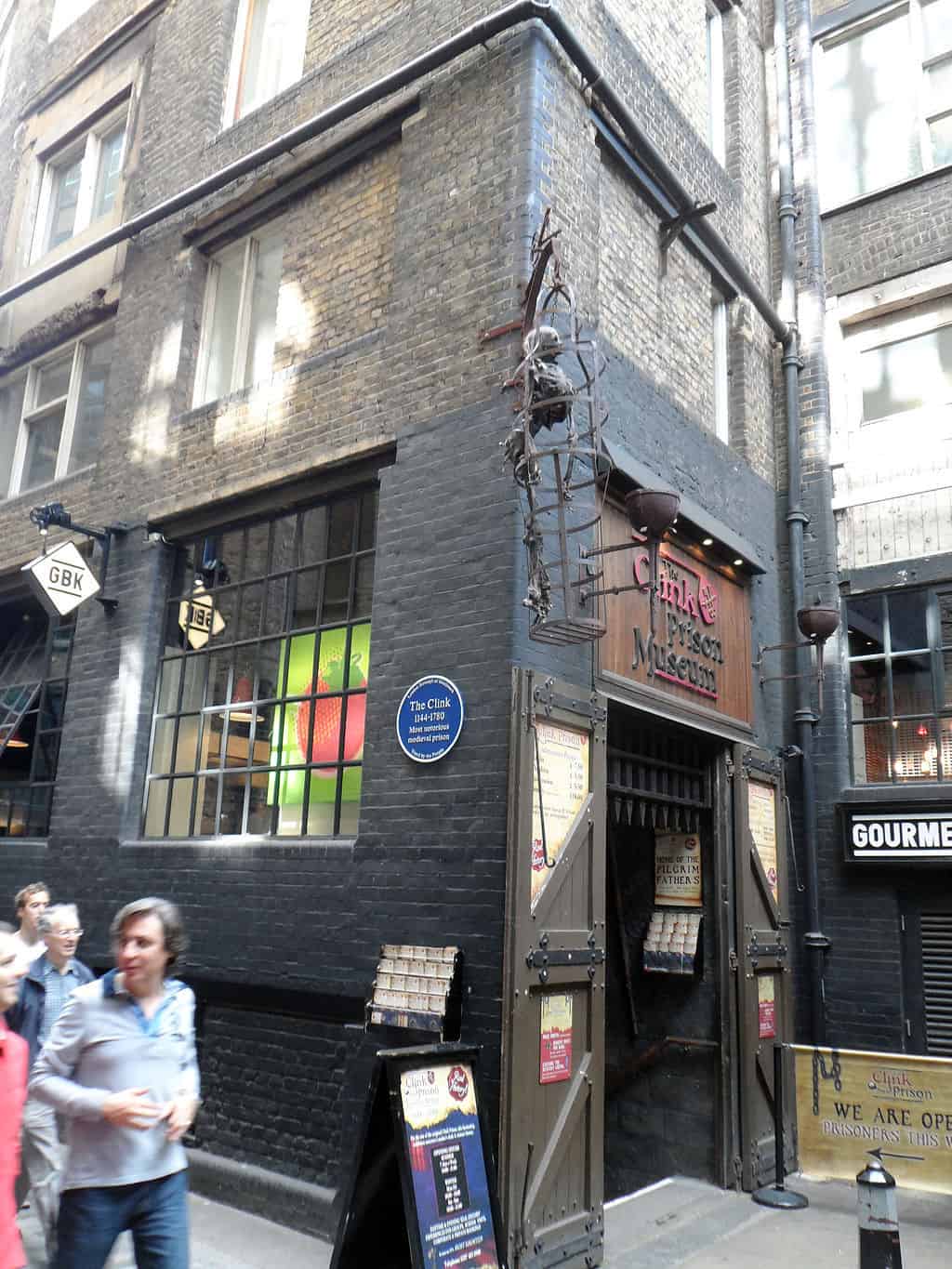 9. Dinner on the Tube
While you're commuting with 1,000 other sweaty passengers on the London Underground, the last thing you might think is, "Hey, I wonder if you can eat dinner on one of these!"
But, fear not, transportation-loving people, there is somewhere you can eat dinner on the tube train in a much more refined atmosphere, believe it or not.
The Supper Club operates a restaurant on an old Victorian Line tube train, and with a four course menu, it's the fanciest you'll ever get while sitting on the tube.
The actual location of the restaurant and tube train is in Walthamslow, so you'll need get a real tube to get to the fake one!
10. Take a Walking Tour of Unused Tube Stations
Carrying on with the London transportation theme, one of the most unusual things to do in London includes taking a walking tour of an unused tube station.
There are more than you might think, all with different reasons for no longer being occupied by the London Underground.
Tours are offered by the London Transport Museum, and include things like nature walks at a tube station in Highgate, as well as film screenings in some abandoned tube stations and historic talks on how some of these stations were used in the war to protect local residents.
You can even uncover Churchill's tube station bunker that he used during the war to help him take refuge at the height of the Blitz.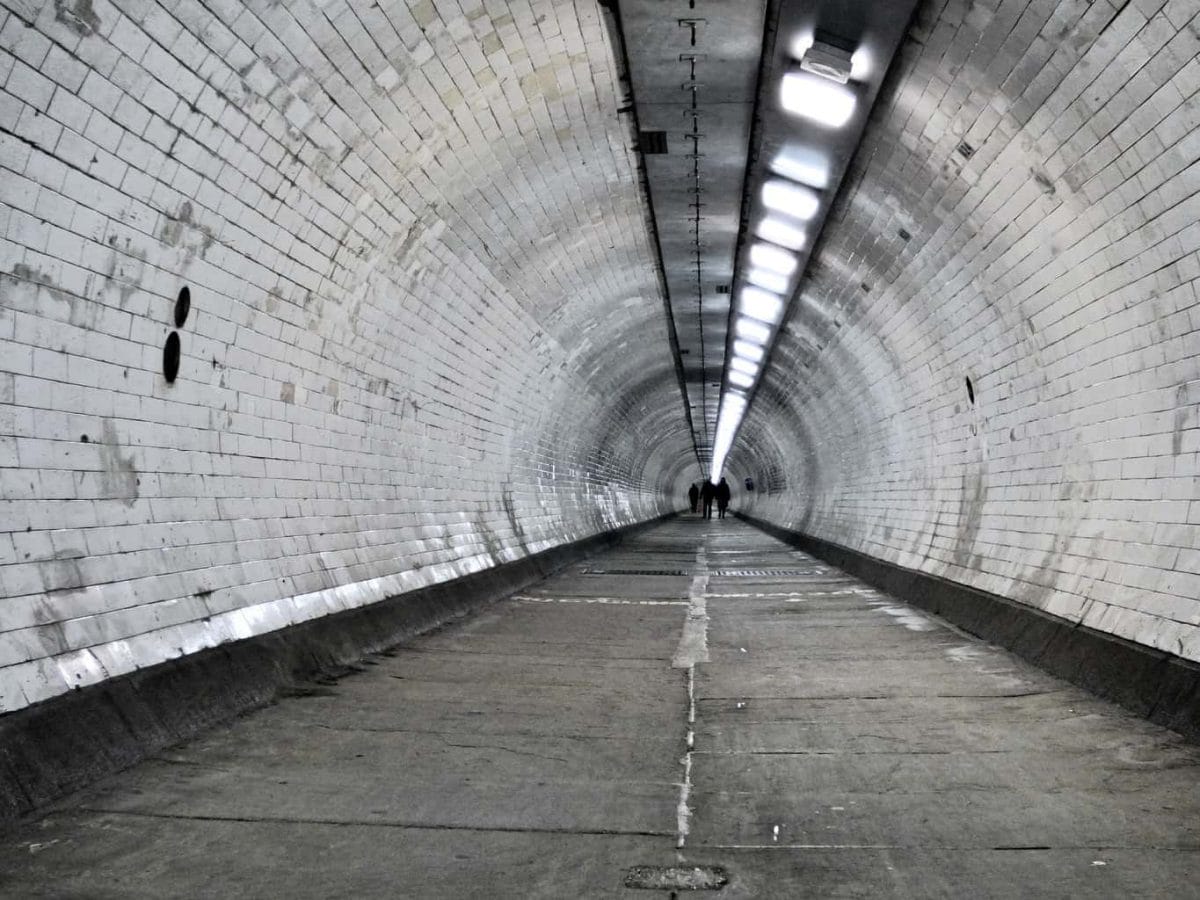 11. Visit Highgate Cemetery
Travel out to Highgate Cemetery where you can see some of London's most unusual history and tombstones that stretch back generations.
There are over 100,000 people buried here, including some notable names like Karl Marx and the family of Charles Dickens.
The cemeteries are divided into the East Cemetery and West Cemetery, and are also a defacto nature reserve.
Highgate Cemetery is a place of peace and reflection, and with the help of the Friends of Highgate Cemetery organization, it is open to visitors for tours or simply for a calm walk through this lovely area of London.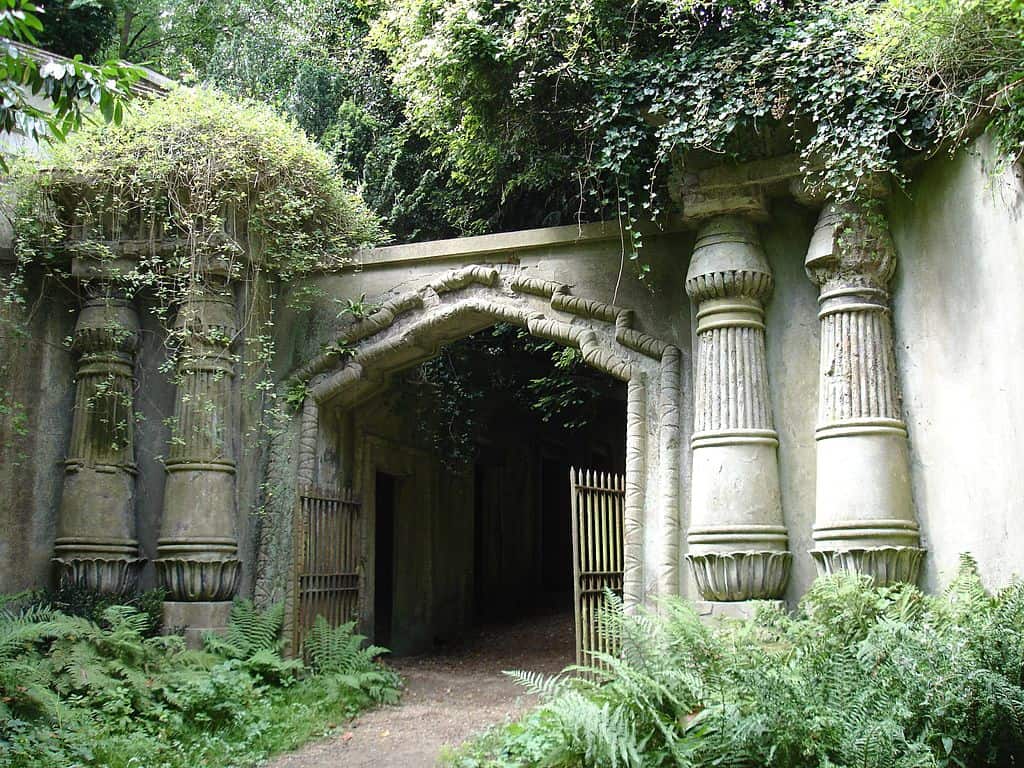 12. Go Swimming in the Thames
While the murkiness of the Thames makes this definitely one of the most unusual things to do in London, open water swimming in the river is actually on the up and there are lots of clubs dedicated to open water swimming in the Thames.
Especially in the summer, you can find plenty of places to jump in, though keep in mind that this isn't a pool – the fish and slimy vegetation underwater aren't going anywhere except for right next to you and on your skin!
If you want to start small or aren't as good of a swimmer as is required of swimming open water in the Thames, there are also lots of lidos in London that you can swim in in the summer months, or there are some indoor pools in places like the Olympic Park and gyms across London.
13. Ride the ArcelorMittal Orbit in Olympic Park
London's Olympic Park was created for the 2012 Summer Olympics, held across London but primarily in the venues located inside the park.
It was home to indoor cycling, the aquatic centre, and the Olympic Stadium itself that also held athletics as well as the opening and closing ceremony.
Nowadays, you can take tours of the Olympic Park or just take a walk through it, but you can also take a ride down a giant slide that also acts as a public art installation.
The ArcelorMittal Orbit is something quirky to do in London that will appease kids as well, as you can get up to 15 miles an hour in just the 40 second journey, including 12 turns.
From the top of the slide, you'll also enjoy beautiful views of London and the Olympic Park before plunging your way down the world's tallest and longest tunnel slide.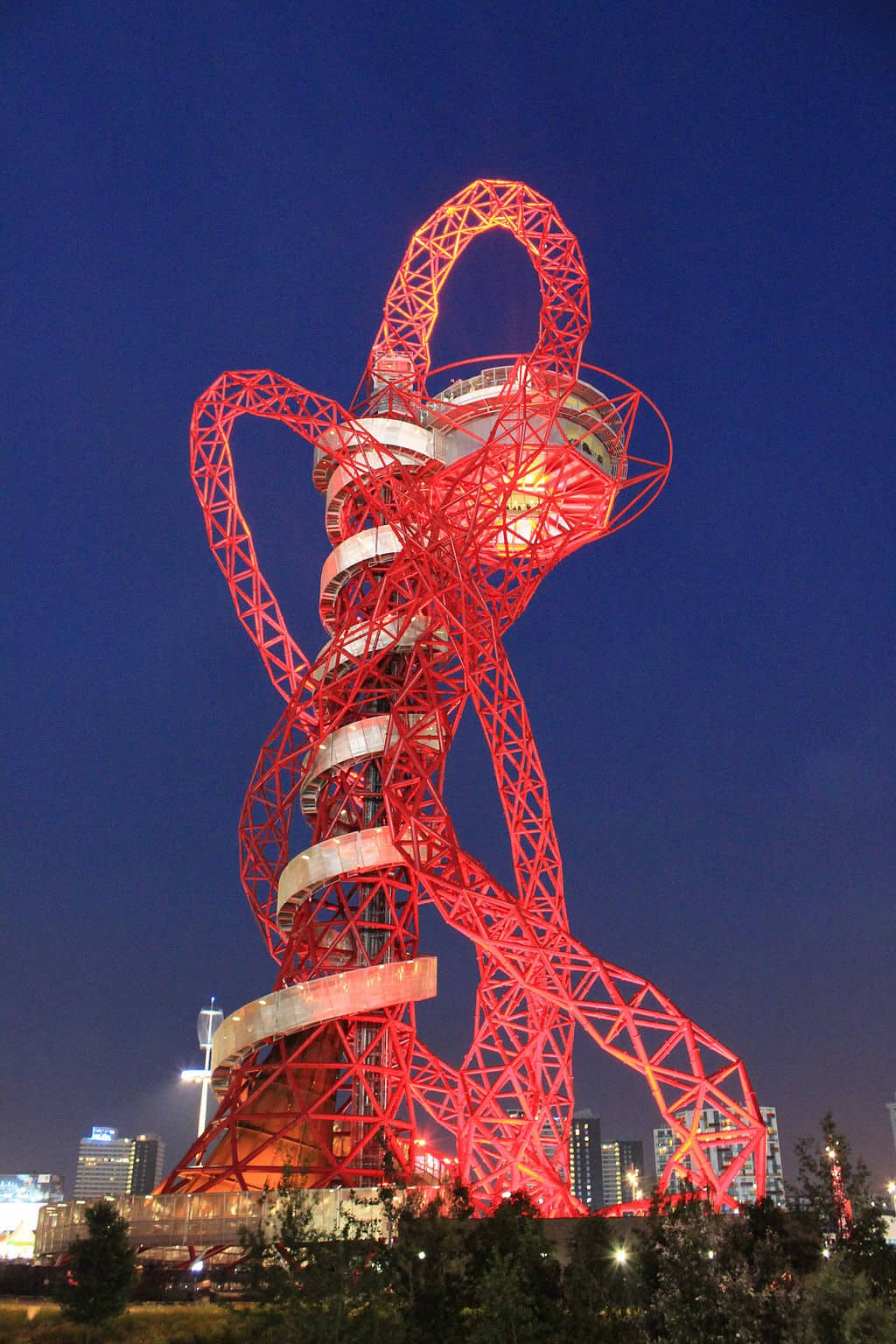 14. Afternoon Tea at the Fan Museum
Situated in Greenwich, the Fan Museum is a museum all about…well, fans!
Seriously, the whole thing is dedicated to fans – and not the ceiling kind, the paper ones!
There are some beautiful treasures to uncover, in addition to Greenwich being a lovely area to visit anyway, but in particular I'd love to recommend afternoon tea at the Fan Museum.
This is an unusual place for afternoon tea in London when you consider all of the "heavy hitter" places in central London that people usually flock to, but the afternoon tea is one of the best I've ever had and the orangery is a relaxing place to just chill out and feel refreshed before moving on with your day.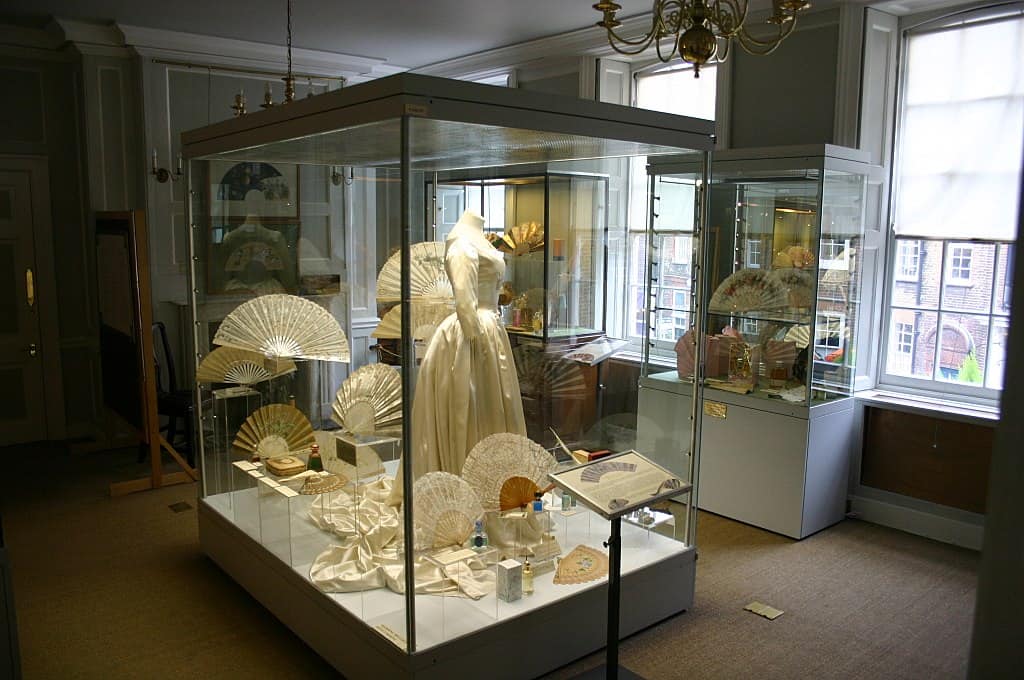 15. Cereal Killer Café
Listen, as an American living in London who has had to get used to the differences between American and British grocery stores, I desperately miss so many of the sugary cereals of my childhood that aren't available in major British supermarkets.
But at the Cereal Killer Café, all of my dreams come true again as you can indulge yourself in all of your favorite international cereals, as well as try some new ones.
You can also enjoy cereal milkshakes (yes, please), the café's own cereal concoctions and Poptarts.
It is my 11 year old's self most anticipated heaven.
Add this to your list of quirky things to do in London and visit either of their London location at Brick Lane or Camden Market.
16. Sleep over at the Natural History Museum
The Natural History Museum is one of London's premier museums and one of the best things to do in South Kensington, and while it's fantastic, it's certainly not an unusual thing to do in London.
But do you know what is?
Sleeping in it!
And not just sneaking in "Night at the Museum" style and setting up camp where the security guards can't see you, but actually an organized sleepover.
The museum regularly holds an event called Dinosnores (both a kid's version and an adult version) that allow you to bring your sleeping bag, camp out under your favorite exhibits, and enjoy an evening of dinner, talks, and the chance to explore the Natural History Museum in a way you've never seen it before.
While it can be pricey, this is truly a once-in-a-lifetime experience for many, and certainly an unusual thing to do in London that all of your friends back home would be envious of.
The kid's version is one of the best things to do in London with toddlers as well!
There's also edible insect tasting and stand-up comedy, so this event just got even weirder.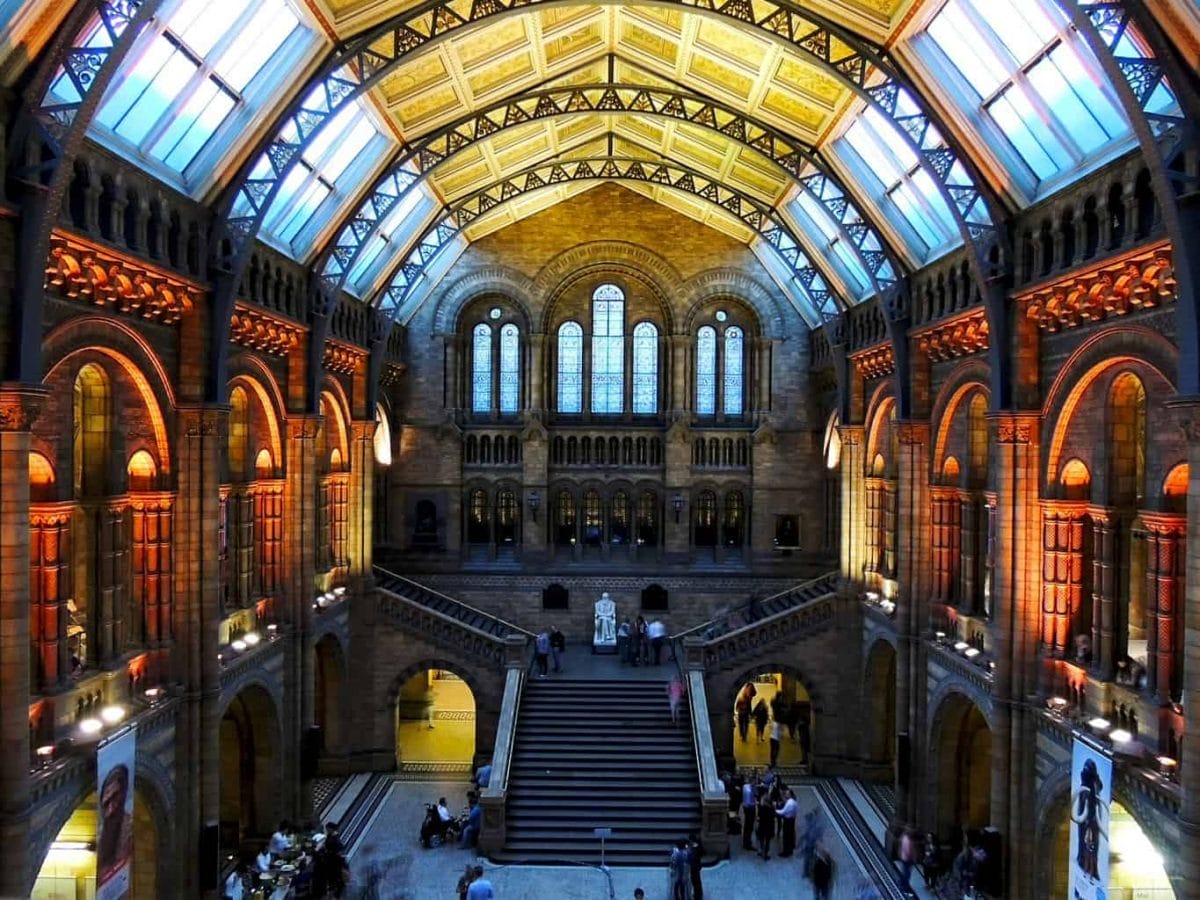 17. Discover Kyoto Garden
Did you know there is a tranquil Japanese Garden hidden in a London park?
The Kyoto Garden in Holland Park is a hidden gem in London that was opened in 1991 as a gift from the Japanese city of Kyoto to the United Kingdom.
In the park, you'll find tiered waterfalls, Japanese architecture and a pond full of koi carp!
Keep an eye out for the roaming birds as well to see one of the more unusual things to do in London – see a peacock!
18. Dinosaur Park at Crystal Palace Park
If you've got a dino lover in your family, you'll love walking around the Crystal Palace Dinosaurs at Crystal Palace Park, where these sculptures, commissioned in 1852, provide an interesting glimpse at some (incorrect) models of extinct creatures.
They're incorrect because they were the first dinosaur sculptures in the world, and what they knew then about dinosaurs is wildly different from what we know now, but that doesn't stop them from being something cool to see in London.
In general, Crystal Palace Park is just a fun place to hang out, so pack a picnic and enjoy the other views of the London vegetation.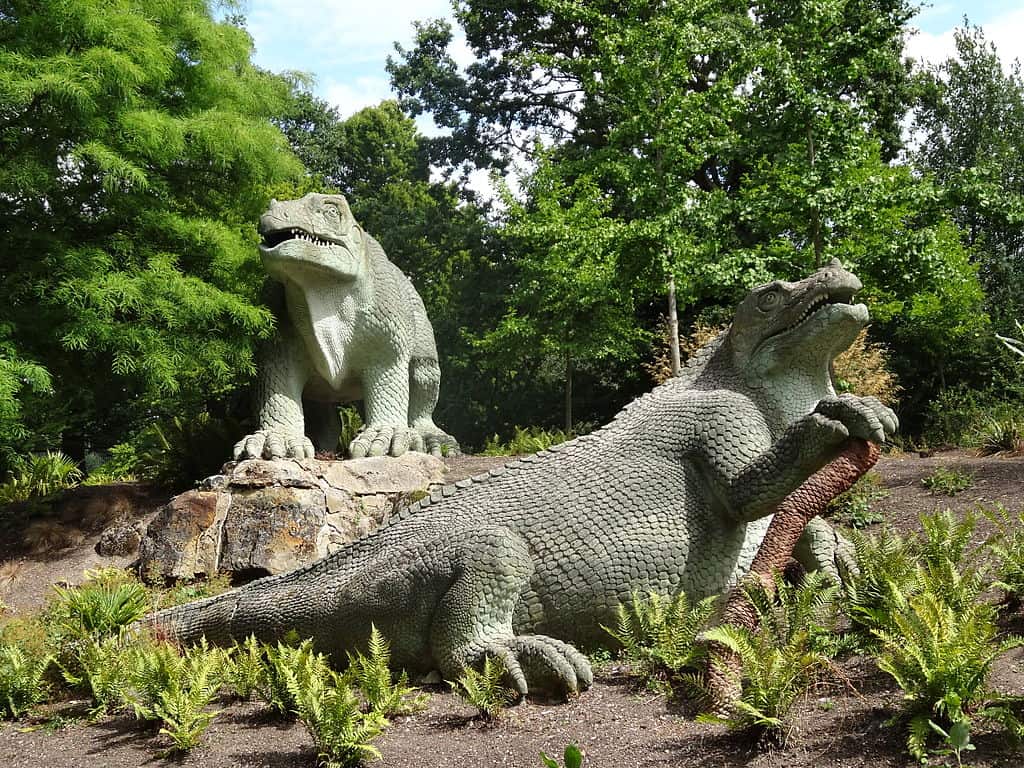 19. Top of Selfridges Rooftop Restaurant
Everybody knows you can head to Oxford Street as one of the most popular things to do in London, but not everybody knows one of the quirky things to do in London that involves one of the street's flagship stores, Selfridge's.
During the summer, Selfridge's opens a rooftop restaurant where you can dine and relax on the top of Oxford Street and enjoy the sunshine.
It's also an exhibition space so you can enjoy local artwork at the same time, which makes this an unusual thing to do in London as well as a cultured one!
Win-win!
20. Eat in the Dark at Dans Le Noir
For a restaurant experience like no other, visit Dans Le Noir where you will dine in the pitch black!
The idea behind the restaurant is to help raise awareness about blindness and visual impairments, and most of the waiters and waitresses are visually impaired.
When diners arrive, they make their orders in a lit room, and then are led into total darkness where you will enjoy your food and drinks without the help of any light.
To get ahold of your server, you simply say their first name that they have given you when you arrive.
If you need to get up for any reason or go to the bathroom, you will get an escort to help you so you aren't stumbling around in the dark.
This is truly a wonderfully quirky London experience that everyone should try out.
21. Crystal Maze Experience
Whether you're British and have grown up watching Crystal Maze or from another country where Crystal Maze hasn't made waves, you'll love this action-packed gameshow type experience in London that lets you team up with friends, colleagues or strangers to solve puzzles and make your way through this wacky maze.
There are physical challenges, intellectual challenges, physical puzzles and just some plain weird tasks that you have to complete to make your way through the maze and to the final round, where you stand in a globe with money swirling around and see how much you can grab!
You don't get to keep the money, of course, but it's an authentic Crystal Maze experience and is sure to lead to a few laughs and some tense moments as your mom screams at you to just climb the wall already before you make the team lose.
Or something like that.
22. Secret Cinema London
From Star Wars to Casablanca to Romeo and Juliet, Secret Cinema London aims to take classic movies and deliver them in a way you've genuinely never experienced before.
Not only is the location of the movie kept secret, but the entire "world" surrounding your experience is created to make you feel like you're part of the action.
You'll be given instructions on how to dress, where to meet, and what to bring, and then you just prepare yourself to be whisked away into an alternate reality made by some really talented set designers, prop designers and actors and musicians.
It's a truly immersive experience, and one of the quirkiest ways to see a movie in London.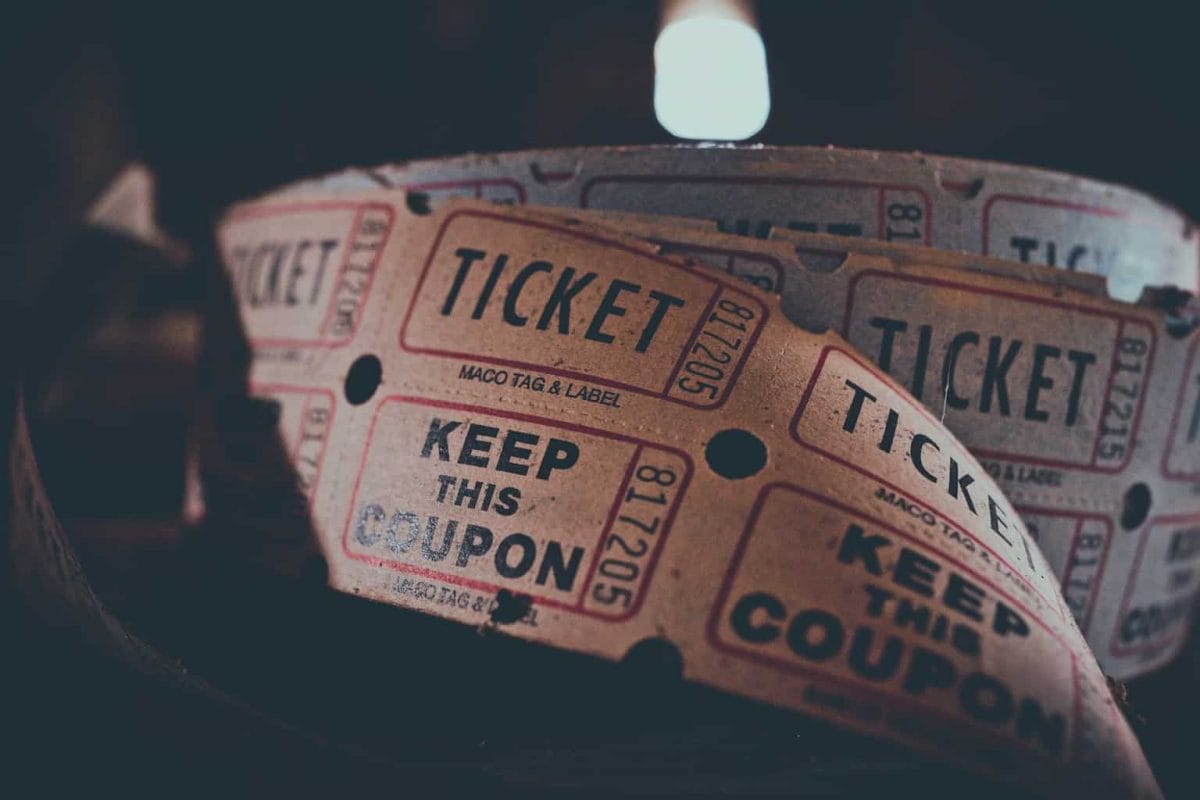 23. Ice Cream Making
In the heat of the summer when you're wondering why London doesn't have air conditioning and sweating it out on the sidewalks, consider taking an ice cream making class for something unusual to do in London for foodies or ice cream lovers (or maybe you're both!
Blu Top Ice Cream offers classics in making both dairy and dairy free ice cream, so even the lactose intolerant and vegans can join in on the fun!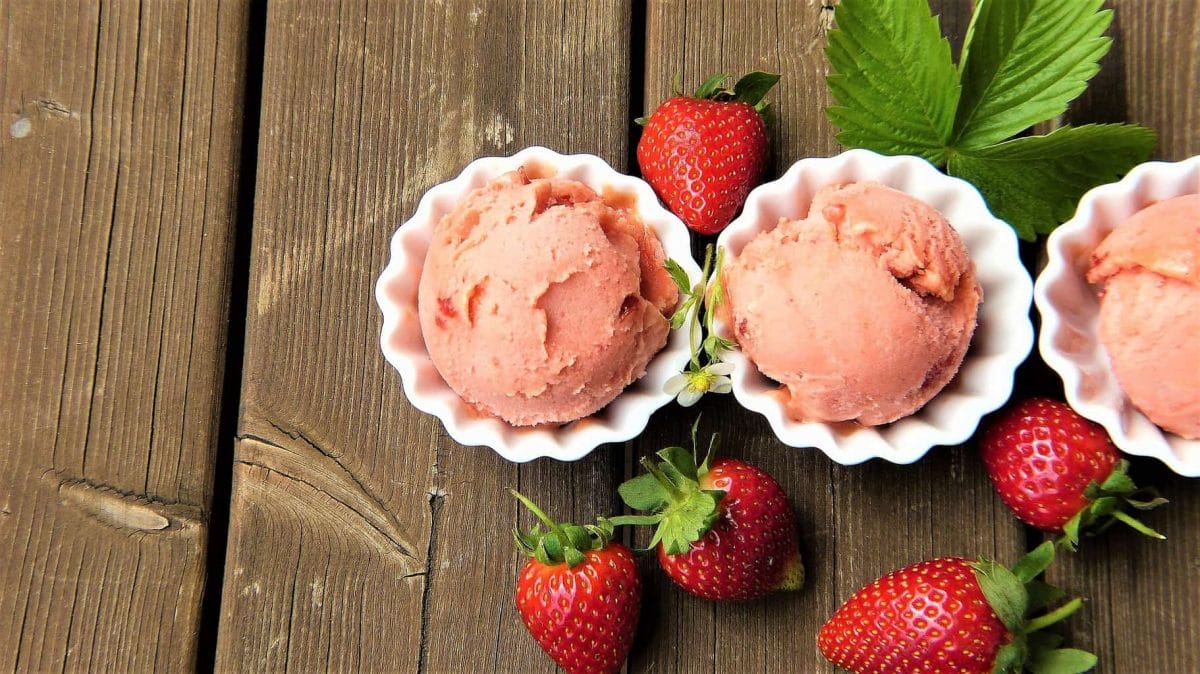 24. Attend a Stamford Bridge Tour
Sure, you might have been to a football match (soccer for our US readers!), but what about actually taking a tour behind the scenes of the home of the Chelsea Football Club?
This is the best Stamford Bridge Tour, which includes the home dressing room, being able to actually walk out to the pitch, as well as media areas where interviews of some of the world's best football players take place.
Coming to London Soon?
Hey! Since you're here I'm assuming you're intent on visiting this amazing city soon!
A great way to really immerse yourself in UK culture is see the sights with the help of a guided tour. I've picked out a few highly recommended ones below!
Tower of London Tour with Crown Jewels: One of the best things about having a Royal family is imagining you'll be a part of it one day… and what better way than to imagine yourself in their jewels!
Or at least stare dumbfoundedly. Either way, this tour is a sure fire way to get dazzled by London.
Westminster to Greenwich River Thames Cruise: London is built around the River Thames, and one could even say it's the most important part of the whole city!
As such there's no better, or relaxing for that matter, way to see the sights than from the view of the river itself! This tour takes you around the city and shows why all Londoners are really still rugged sea voyagers at heart, if maybe just a little more posh now.
Oxford, Stratford, and Cotswolds: Londoners would have you fooled, but there's more to this beautiful nation than just what remains within the confines of London… shocker I know!! And if picturesque beauty is what you're looking for I really recommend checking out the quaint and historical towns that scatter the outskirts. If nothing else, this tour will give you a break from commuting by the tube, and we all need that eventually.