This post contains affiliate links for which I may make a small commission to help keep the site running. You will not be charged extra for these items had you not clicked the links. Thank you for your help to keep the site running!
It's not a surprise that you're wondering how to get to Stonehenge from London, as Stonehenge is one of the top destinations for visitors to the UK due to its mythical nature and status as a World Heritage Site.
Stonehenge is located near the town of Salisbury, which is to the south west of London.
It's still not known why these giant rocks in the middle of nowhere were built, but there are lots of theories and a great visitor center next to Stonehenge.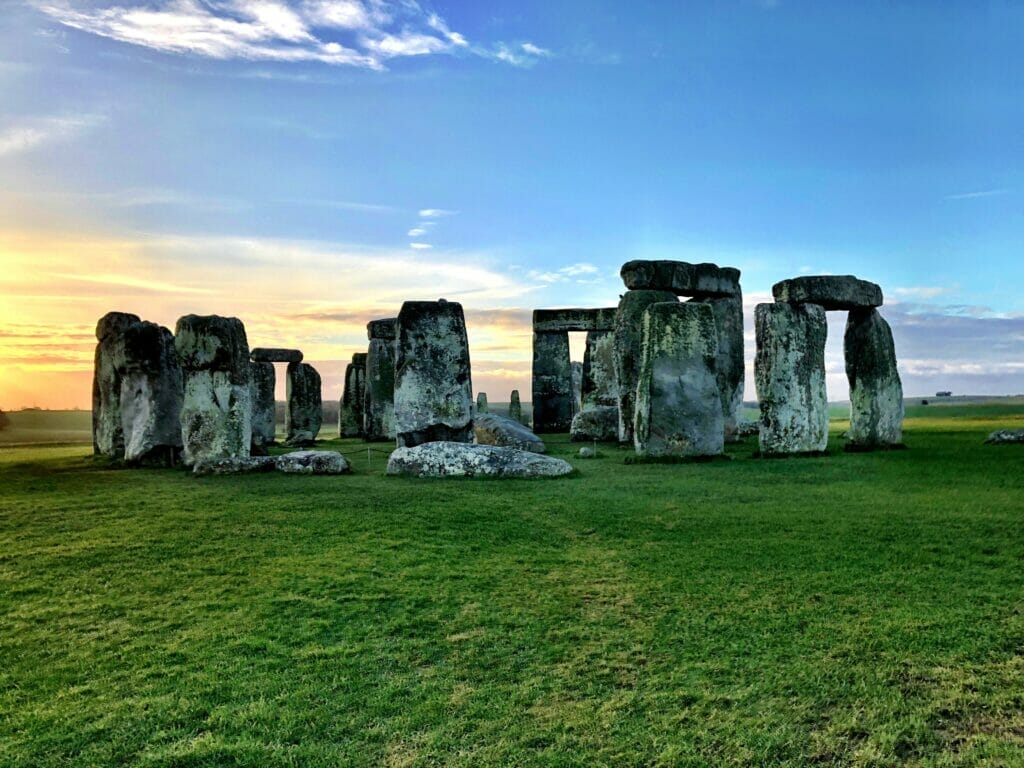 In this guide, I'm going to give you your options for getting to Stonehenge from London, as well as let you know what the best way to get to Stonehenge from London is, as not all of these options are created equal.
GET A

FREE

LONDON INTRO GUIDE and ACCESS TO MY FB GROUP
Start your planning with this "Intro to London" guide and access to my London planning Facebook group!
Expert tip for all types of public transportation in the UK: the best way to figure out your best options is to click here to use Omio (free), where it'll show you the prices, options (including buses, trains, taxis, ferries, and even flights) and help you compare the cheapest and fastest routes.
Distance from London to Stonehenge
The distance from London to Stonehenge is about 88 miles.
IMPORTANT: are you coming to the UK from abroad?
In case you're reading this from outside the UK and will be a foreign visitor here, you need to know these 2 things to stay safe and save money.
Travel insurance – you need it when going overseas! I use

this site

to get the best quotes and purchase my packages from. Do not skip this – having medical coverage abroad as well as other coverage in case of missed flights, lost luggage, etc is essential. As I said, I have never gone wrong using

this site

.
How to Get to Stonhenege from London by Public Transportation
In most of my guides, including how to get to Oxford from London, how to get to Cambridge from London, and how to get to Stratford-upon-Avon from London, I always recommend public transportation on your own as being the best way to take these day trips from London.
This will be a bit of a different one, as I actually don't think that going on your own is the best use of your time when it comes to taking a trip to Stonehenge, but I'm going to put the options out there so you know all of the different ways of getting from London to Stonehenge.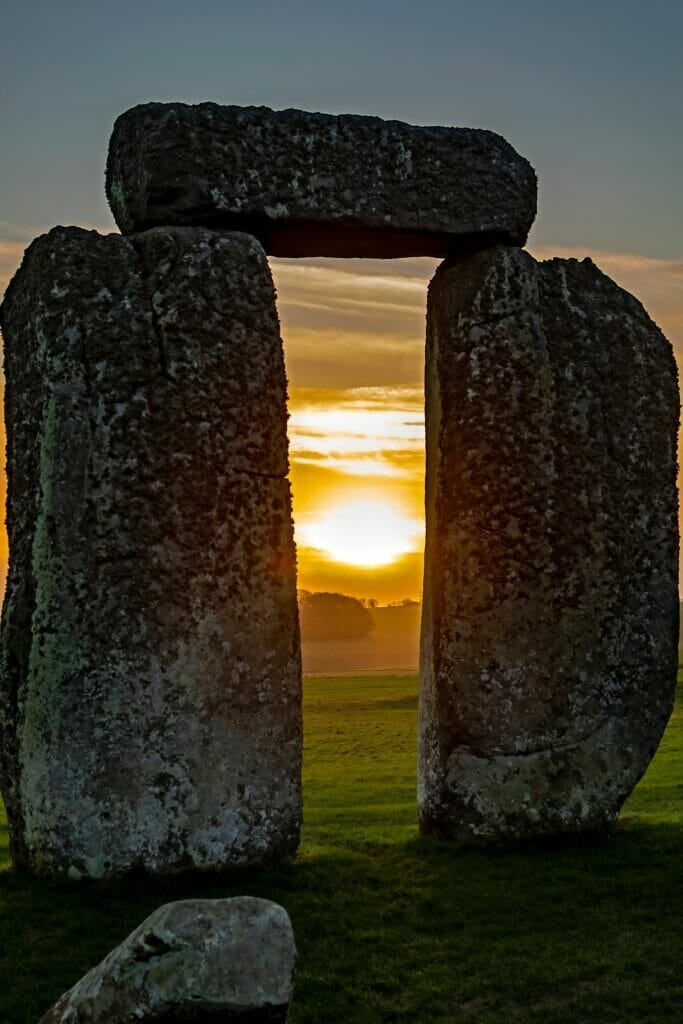 Getting to Stonehenge from London by Bus
Stonehenge is near a town called Amesbury, which is on the outskirts of Salisbury.
You can get there by bus, which goes from London Victoria Station to Amesbury.
This takes about 2 and a half to 3 and a half hours depending on the day and there are usually 2 to 3 direct buses per day to choose from.
The bus costs about £10 on average per person per way (remember, a round trip in the UK is called a return and a one way ticket is called a single).
This bus will take you to Amesbury.
From there, there is a "Stonehenge Tour Bus" that you will need to take.
This goes through other landmarks in Wiltshire, not just Stonehenge.
Tickets cost £15.00 for an adult on top of what you paid for your bus tickets.
Once you get to Stonehenge, you would then hop off the bus, explore Stonehenge, and then pick it back up when it comes back around.
However, you would also then need to get a bus from Amesbury back to London, and keep in mind that the timetables are not extensive.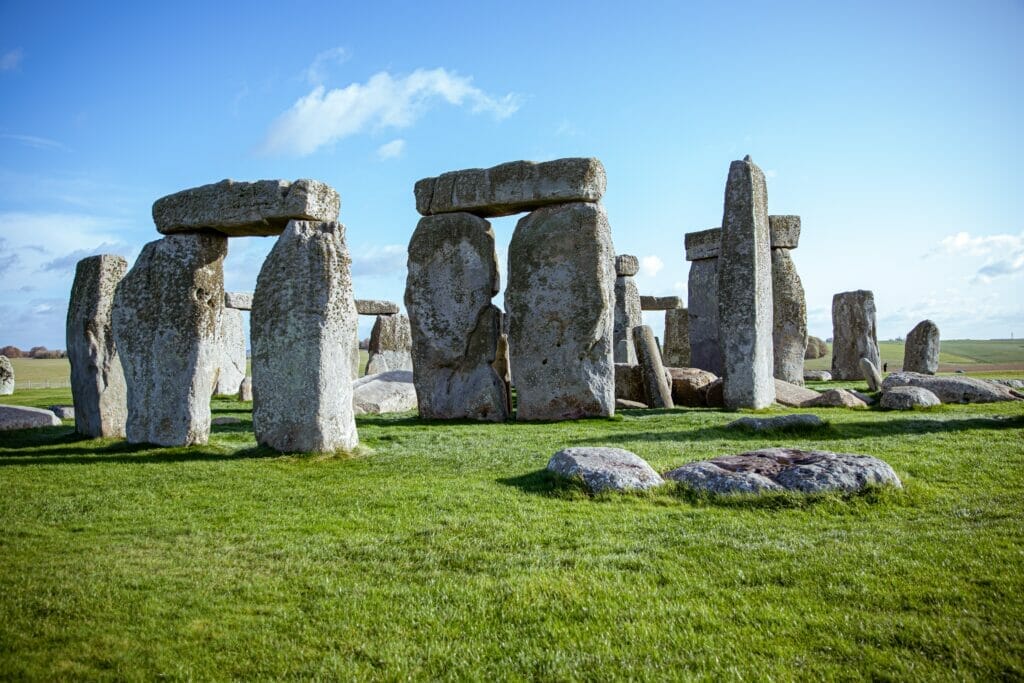 Train from London to Stonehenge
Train travel is popular in the United Kingdom, and it is technically possible to get to Stonehenge by train from London.
However, Stonehenge is in the middle of a field without a train station.
You would need to go on Omio, book a train from London to Salisbury first. This is the station nearest Stonehenge.
Trains go from London Waterloo Station and take about an hour and 30 minutes.
You can choose between direct and indirect options, and if you book at the right time in advance it's about £24 per person for a round trip.
However, once you get to Salisbury, you then need to pick up the Stonehenge Bus Tour when it comes through Salisbury to get you to Stonehenge.
This is the same bus that goes through Amesbury for those taking the bus option.
You could technically take a car service or taxi, but would need to ask them to wait for you while you explore Stonehenge and this could range £50-100 depending on how long you're in there.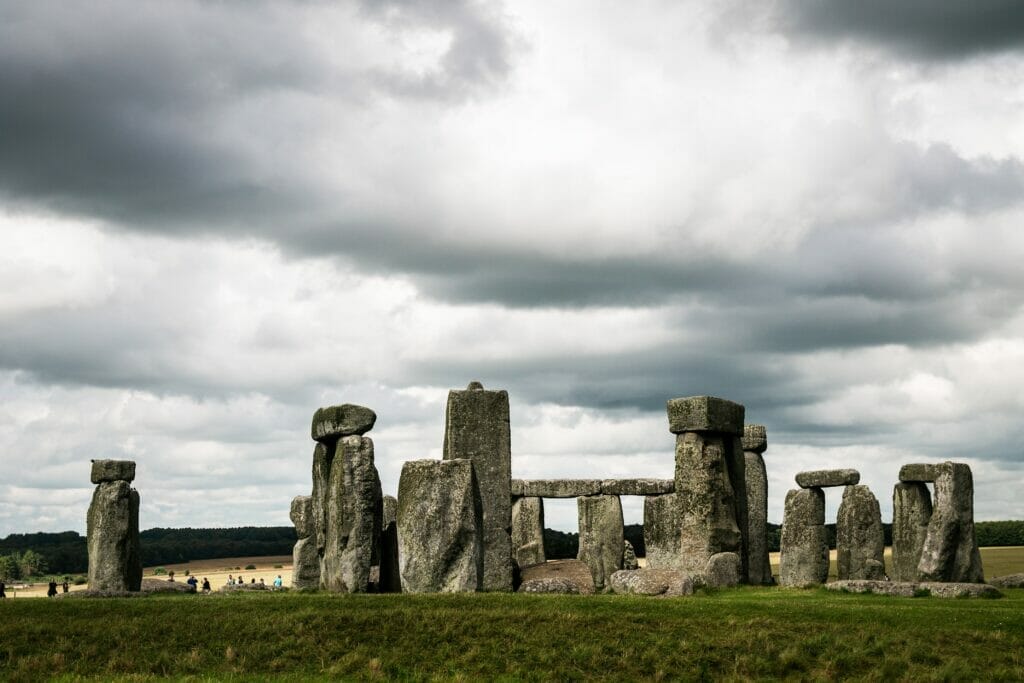 How to Get to Stonehenge from London on a Guided Tour
I recommend taking a guided tour or tour with tickets included from London to Stonehenge as the best way to get to Stonehenge from London.
Because of Stonehenge's location, it makes it just awkward to get to when traveling on your own and you're at the whims of bus times and train times and having to pick up multiple different ways of transportation to get there.
At least on a preset tour, they've already allowed the time for you to explore Stonehenge and you don't have to navigate all of the different bus and train times yourself.
With many, you'll also get lots of background information from people who know the stories behind Stonehenge well.
I recommend this tour of Stonehenge which is only a half day, so you can do other things the rest of the day.
In fact, you don't need a whole day at Stonehenge so the Stonehenge-only tours are half days.
If you want a full day excursion, try this tour of Stonehenge and Bath which allows you plenty of time to explore both.
Or, if you want to see everything at a faster pace to pack it in, you can take this tour of Stonehenge, Windsor, and Oxford and see quite a bit of England's most beautiful destinations in one day.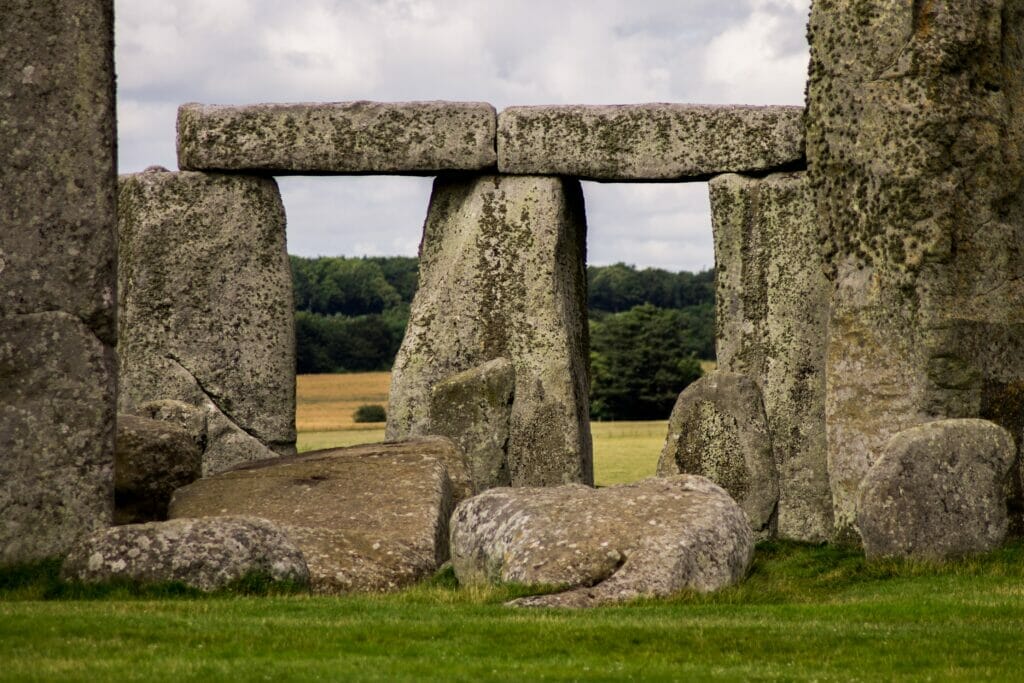 How to Get to Stonehenge by Car
It's possible to drive and park at Stonehenge and the drive takes about an hour and 40 minutes in low traffic times.
If you don't have a car in the UK, you'll want to rent one using Discover Cars for the best comparison prices.
However, I wouldn't recommend the cost of renting a car to get to Stonehenge just for the day, particulary for visitors to London.
The stress of driving on the other side of the road and dealing with navigating UK roads isn't worth the hassle, and you would then also need to drive at least a little through central London if that's where your car rental pick up and drop off is.
Stick to letting other people drive you and you'll have a much better time.
Want more UK travel help? Check out these guides!