This post contains affiliate links for which I may make a small commission to help keep the site running. You will not be charged extra for these items had you not clicked the links. Thank you for your help to keep the site running!
Whether you're looking for craggy coastline, gorgeous sweeping landscapes, historic monuments or sparkling bays, the most beautiful places in Ireland are serving up some enchanted realness since…well, since the creation of this gorgeous country!
Ireland is a place that sweeps you off your feet, entices you to stay longer, and truly shows off the power and beauty of Mother Nature.
I've chosen some of the most beautiful places in Ireland to encourage visitors to add them as a stop on their Ireland itinerary, but don't think that just because somewhere isn't on the list doesn't mean it's not gorgeous!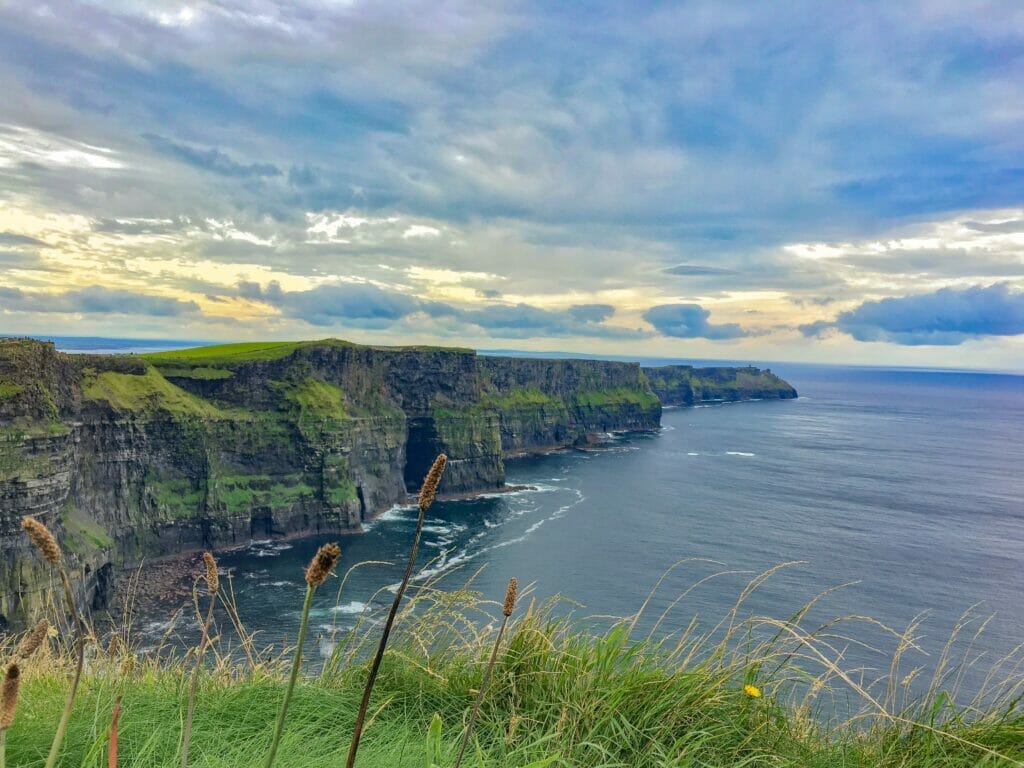 That's the real secret of Ireland, you see – everywhere you go, you're sure to be impressed.
But if you're unsure where to start on your trip planning, take advantage of this list of some of Ireland' most beautiful areas.
Established by farmers between 4000 and 3000 BC, this gorgeous village in County Donegal is absolutely breathtaking.
It's part of the Wild Atlantic Way coastal drive, and surrounded by mountains and the ocean – what a combination!
From sea cliffs to beaches to stone walls, there are endless beautiful things to see in this part of the world and a wonderfully relaxing environment.
There are also festivals, arts and crafts, special cultural activities and wonderful things to see.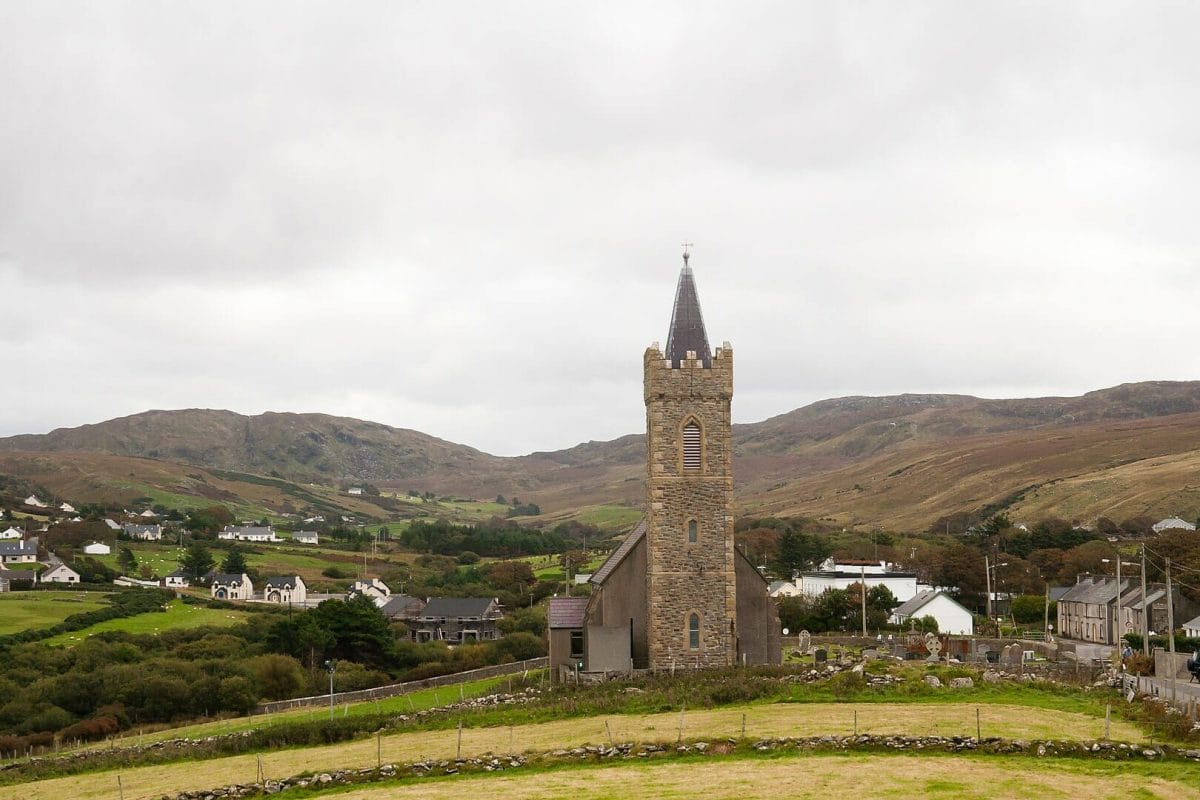 How to Get to Glenvolumbkille
The best way to get from to Glenvolumbkille from Dublin by public transportation is to book yourself onto a bus using the Bus Éireann bus link.
You can also drive, which takes about 4 hours.
If you can arrange to fly into a closer airport, chose Belfast International or Donegal Airport.
You can drive from both of these in just about 2 to 3 hours.
2. Croagh Patrick
Known as the Holy Mountain, the history of Croagh Patrick goes back to 5,000 years ago when people would have gathered here to celebrate the beginning of harvest season.
Today's pilgrims to this mountain come because it was where Saint Patrick, Ireland's patron saint, took to the summit and fasted for forty days in 441 AD.
About a million people visit the mountain each year, and there is a chapel at the top.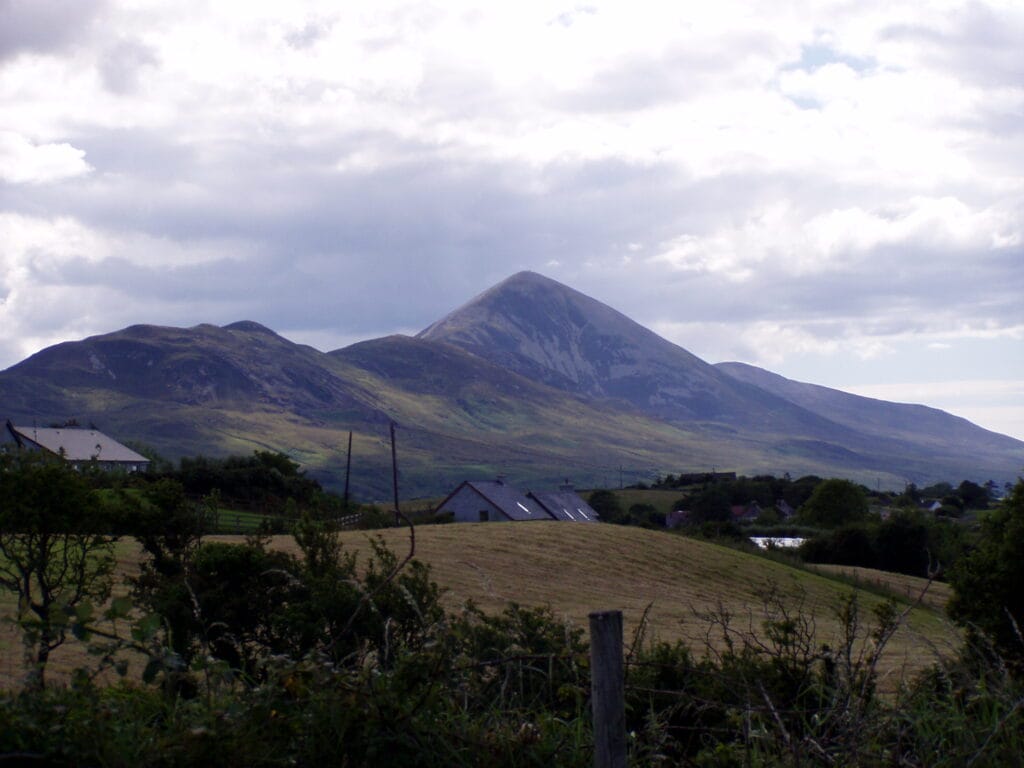 Croagh Patrick also just happens to be one of the most beautiful places in Ireland and has stunning views of Clew Bay and the surrounding countryside.
It's one of the highest peaks in the West of Ireland and is just a couple of miles away from the town of Westport.
In addition to the mountain and the views you can get from it, you can also go horse riding on the beaches nearby, as well as cycling the Great Western Greenway and hill walking in the local area.
How to Get to Croagh Patrick
To get to the area, you can take a bus or train from both Dublin and Galway to Westport.
Then, at Westport, you can take a bus or taxi to the Patrick Croagh visitor center.
To land at a nearby airport, you can fly into Ireland West Airport Knock or Shannon Airport and make your way from there as well.
3. Murder Hole Beach
Okay, so the name alone doesn't lend itself to being one of the most beautiful places in Ireland, but take one look at it and you'll see why it's on the list.
The area is known for incredible tides and rough seas, which is perhaps where the name comes from, though there are also legends that it has to do with a woman who fell from the cliffs (or was pushed…hence the "murder.")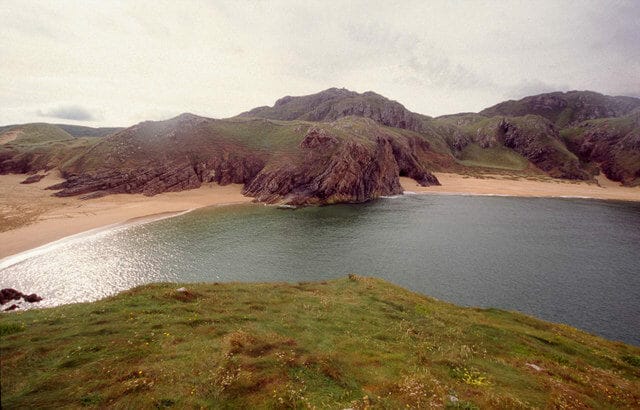 But if we forget that sinister sounding background for a minute and just admire the views, it's easy to fall in love.
Murder Hole Beach is located in Dooey, Ireland, and a trip here will promise incredible landscapes and even the chance to walk out to a sand bar when the tide is low.
How to Get to Murder Hole Beach
Easiest access to Murder Hole Beach is with a car.
The drive is about 3 hours and 45 minutes from Dublin Airport and 2 hours and 30 minutes from Belfast.
4. Grianan of Aileach
This stone fort in Inishowen County Donegal sits on a hilltop and has some of the most awesome panoramic views of some of the glistening water down below and the surrounding area.
The fort dates back to 1700 BC
There are also some gorgeous views to be had from here when the sun is rising or setting.
Honestly, why am I not there right now and always?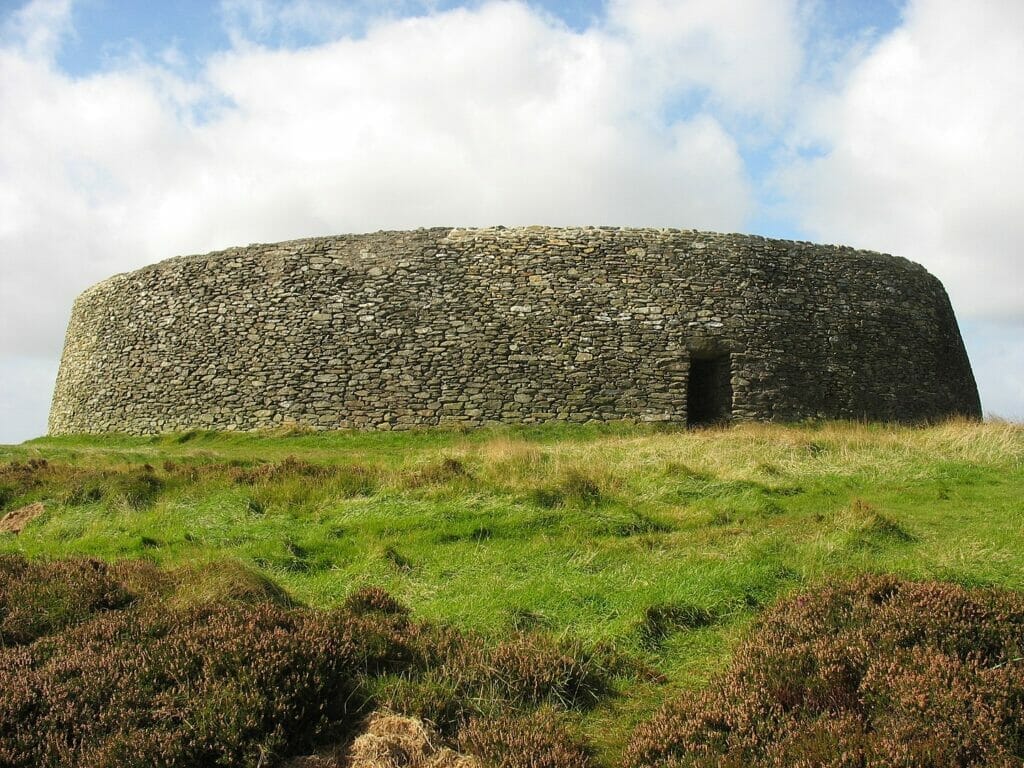 The drive from Dublin is about 3 hours and 30 minutes, but there are also bus routes that go from Dublin Airport.
5. Cliffs of Moher
I couldn't talk about the most beautiful places in Ireland without mentioning the Cliffs of Moher, that would be unjust.
This popular tourist destination is popular for a reason – because your jaw will drop to the floor once you're standing near them, appreciating the insane views.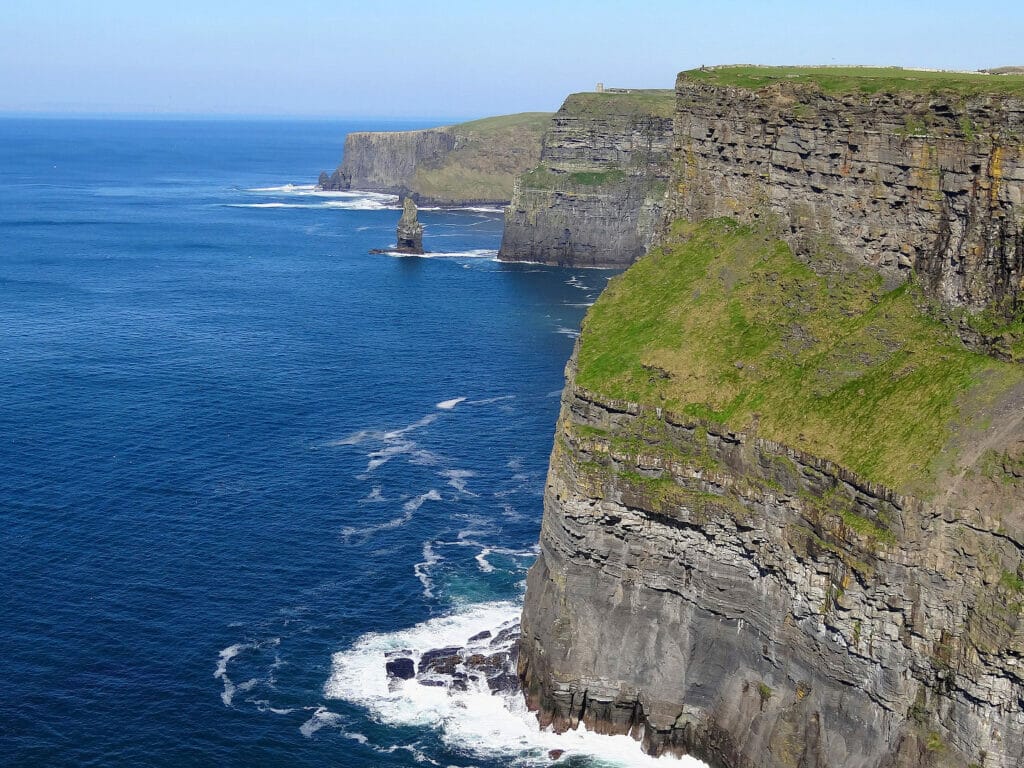 These sea cliffs are in County Clare, Ireland and are a signature point on the Wild Atlantic Way trail and also a UNESCO site.
There are about 10 miles of cliffs, and from them you can see the water lapping beneath you, as well as mountain ranges and islands.
It's suggested to leave a minimum of two hours to visit the Cliffs of Moher and it's easy to stay nearby overnight to really take in Irish culture.
How to Get to the Cliffs of Moher
The easiest way to get to the Cliffs of Moher is to fly into Shannon International Airport and drive the 50 minutes.
You can fly directly into Shannon Airport from the USA as well as Europe.
6. Galway Bay
This absolutely incredible bay on the west coast of Ireland is located between County Galway and County Clare.
One of the most unique things about Galway Bay is the traditional sailing boat, the Galway Hooker, that is historically associated with the area.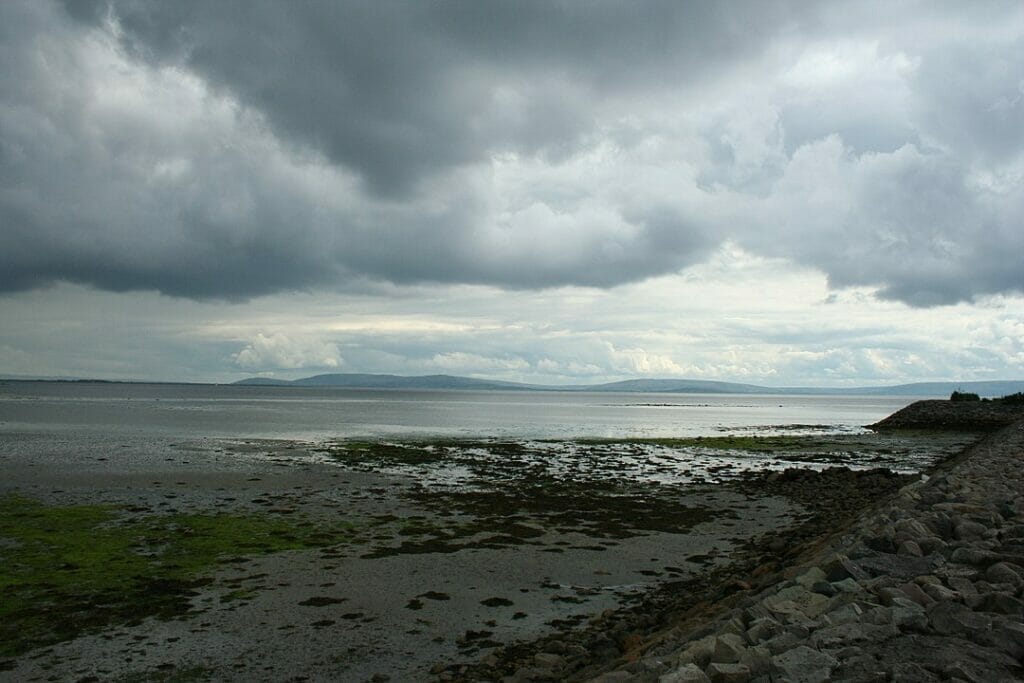 In Galway Bay, you can go sailing yourself, cruising the bay on a boat, go deep sea fishing, or even swimming in many of the beaches along the coast.
There are also daily boat trips to the nearby Aran islands, which just makes the experience all the better.
It's one of the most beautiful places in Ireland for those who love being near the coast, and I would highly recommend it for a visit.
How to Get to Galway Bay
The most recommended way to get to Galway by public transportation is on a bus from Dublin, Shannon, Knock, or Cork to Galway.
You can also take a train, or drive yourself from Dublin Airport, which takes about 2 hours and 15 minutes.
7. Cork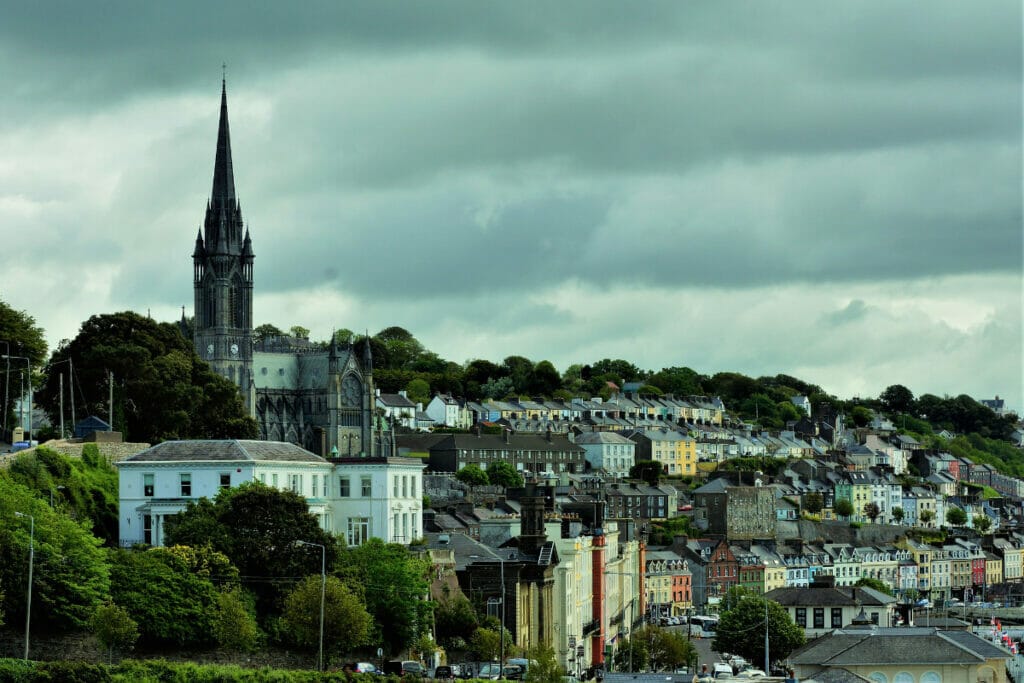 8. Kilkenny
9. Kerry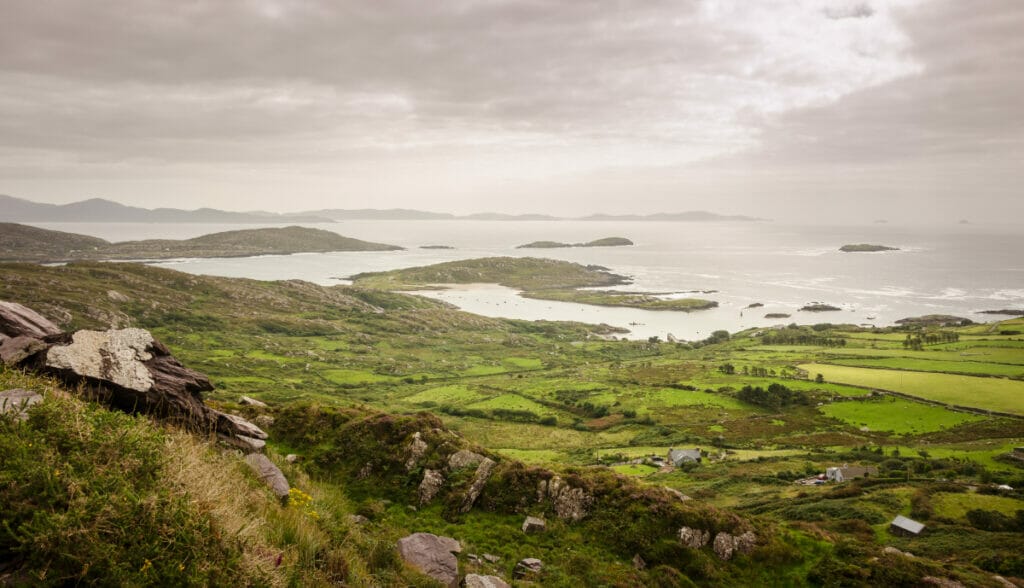 10. Limerick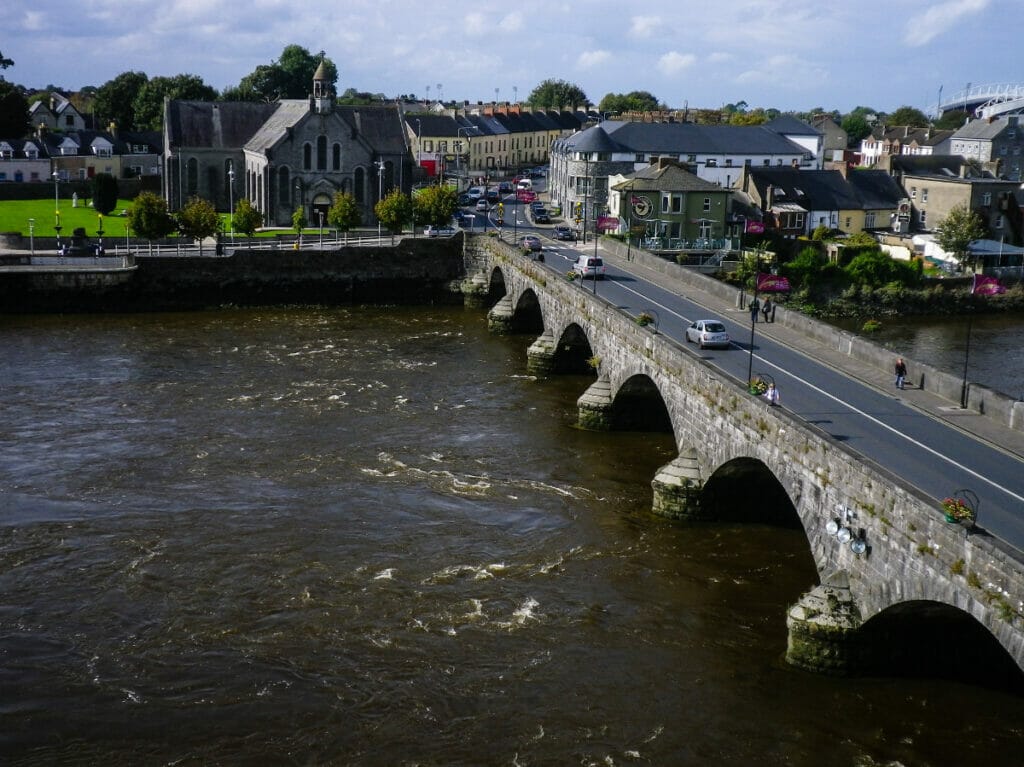 11. Waterford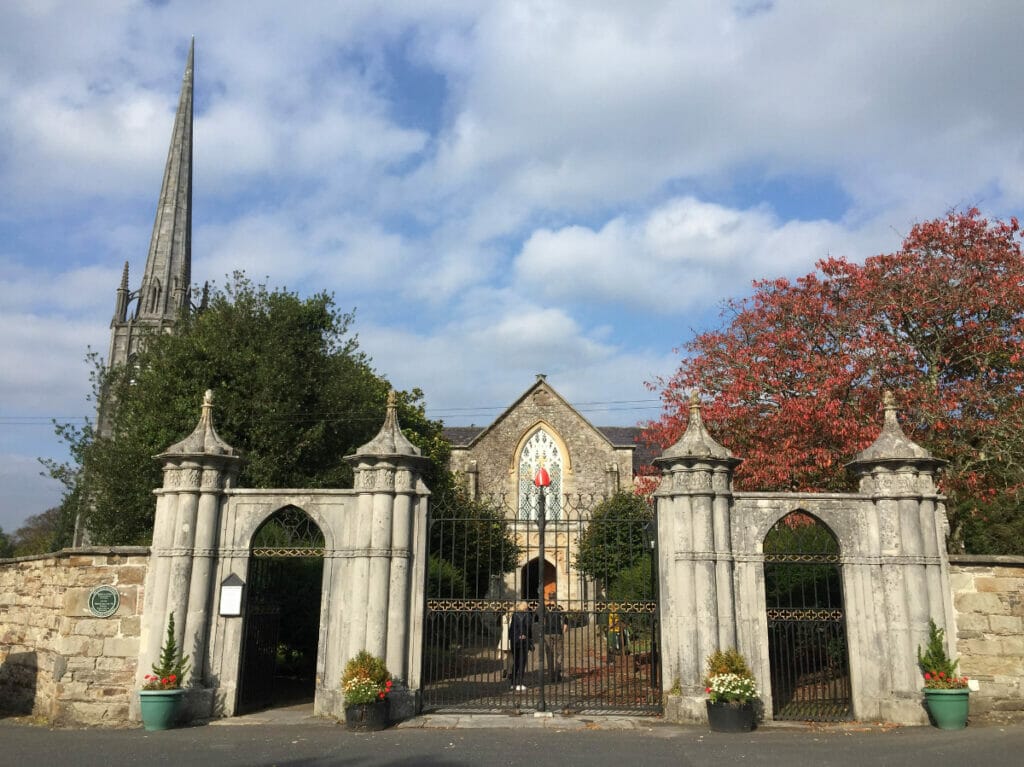 12. Donegal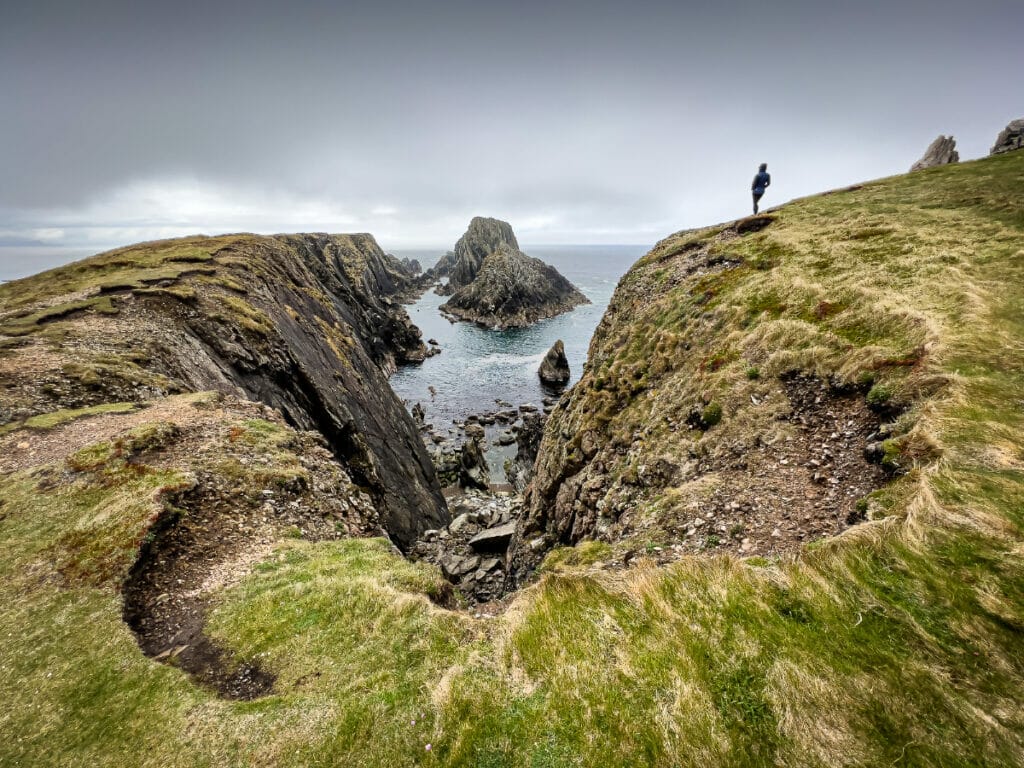 13. Kinsale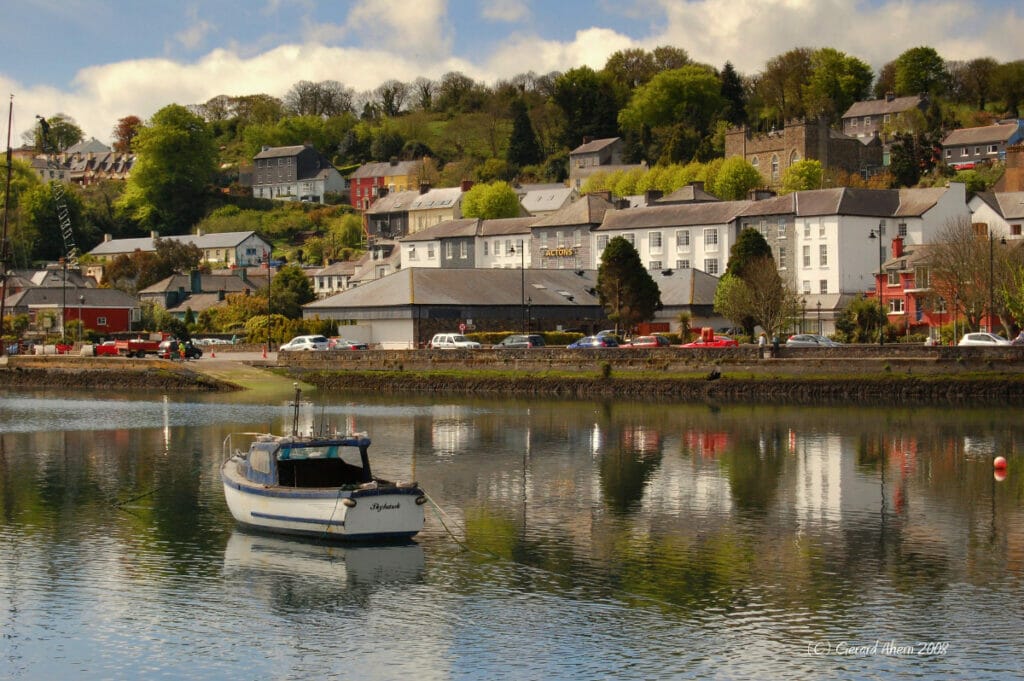 14. Glendalough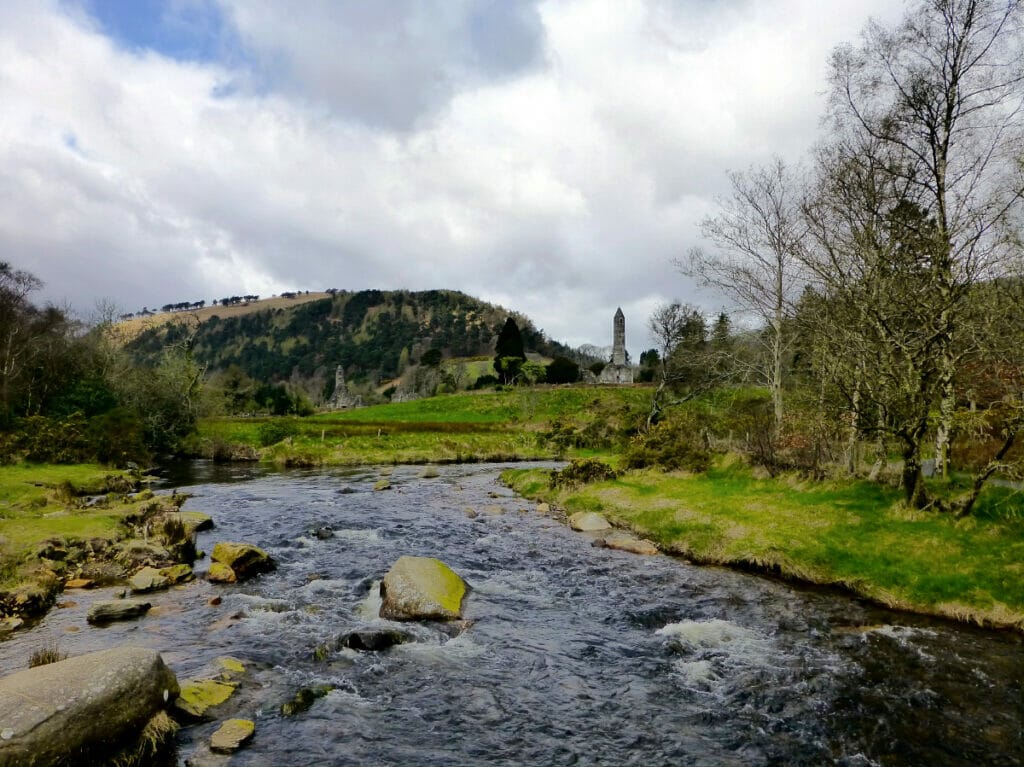 15. Wexford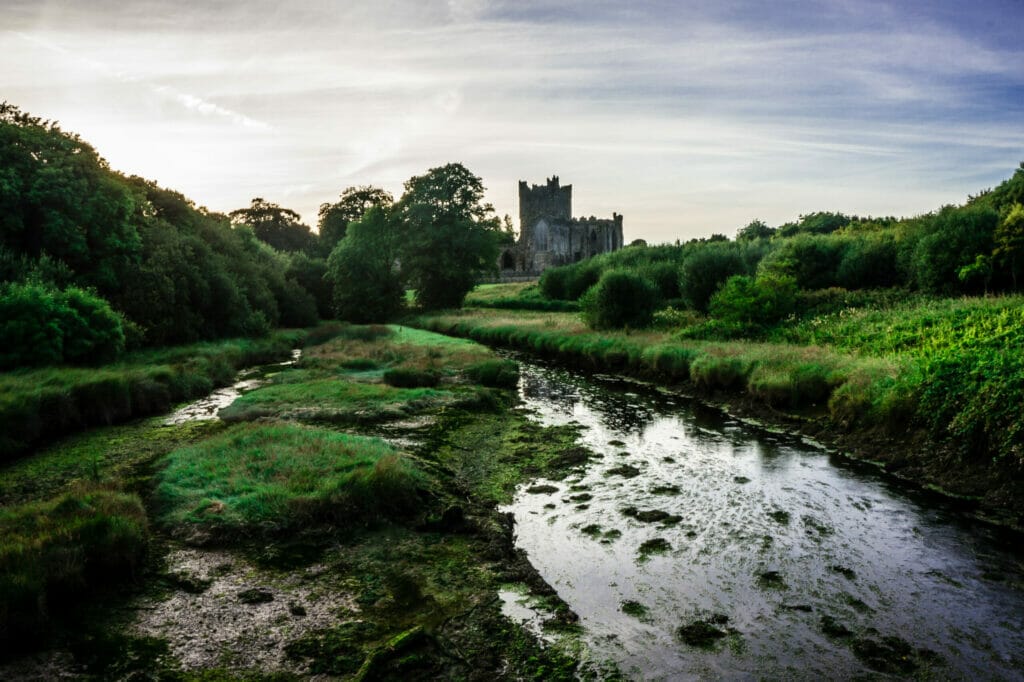 16. Westport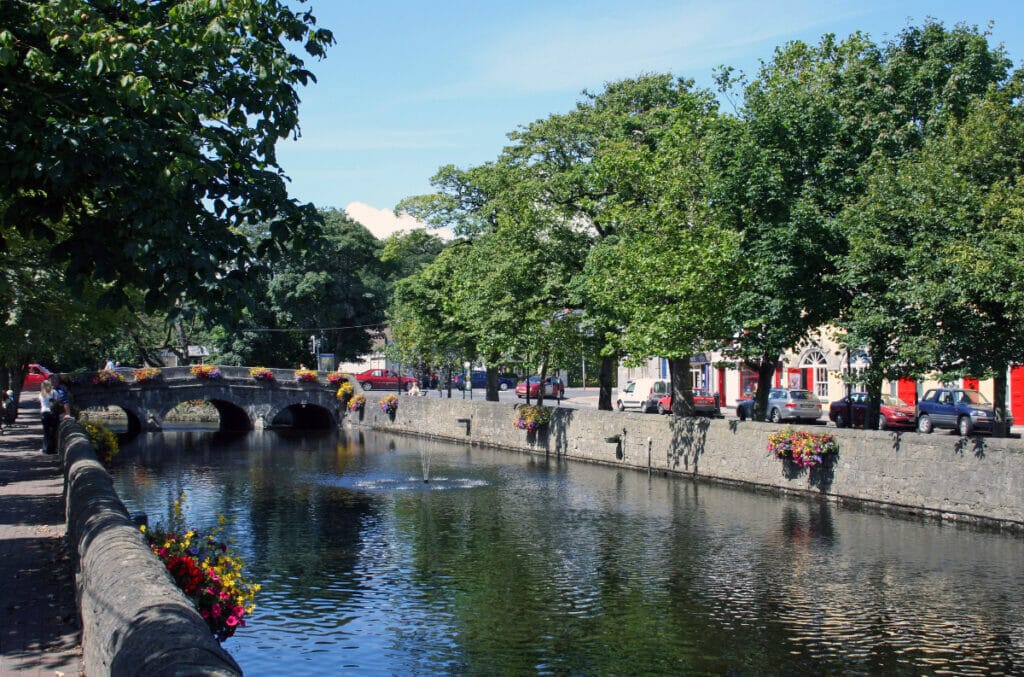 17. Cobh
18. Connemara National Park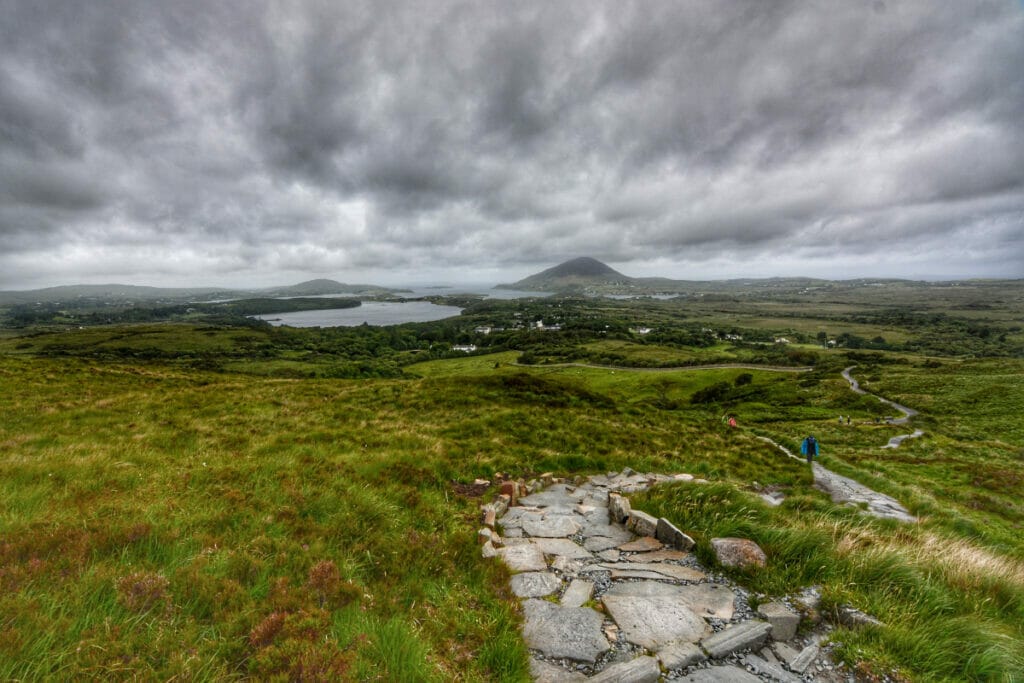 19. Wicklow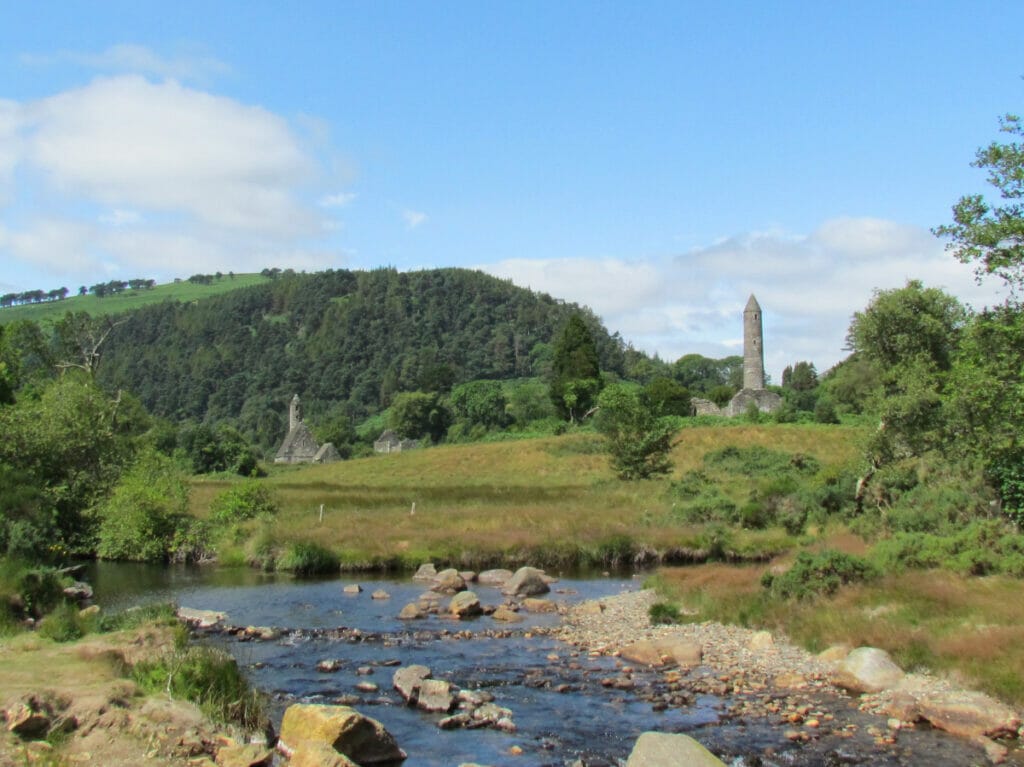 20. Burren National Park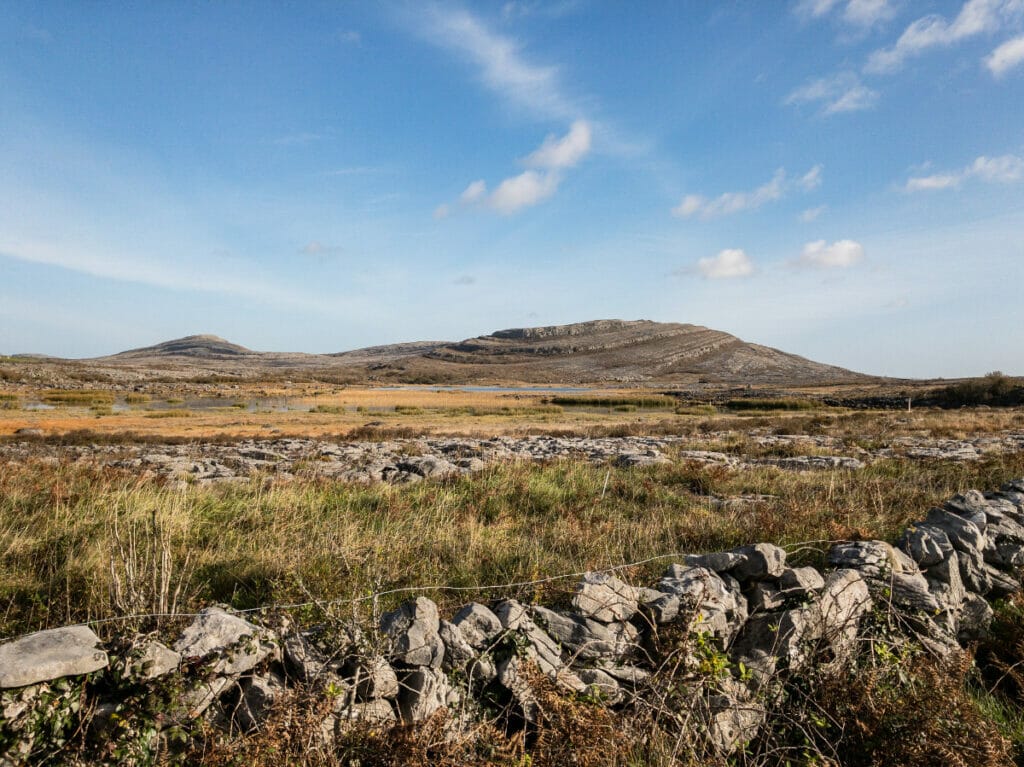 21. Ballycroy Visitor Centre
22. Lahinch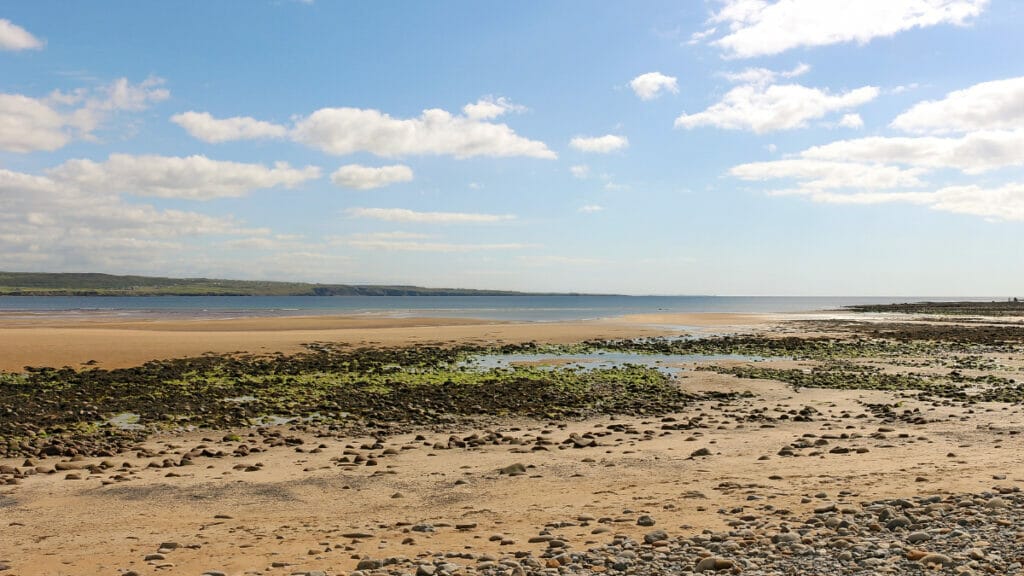 23. Clifden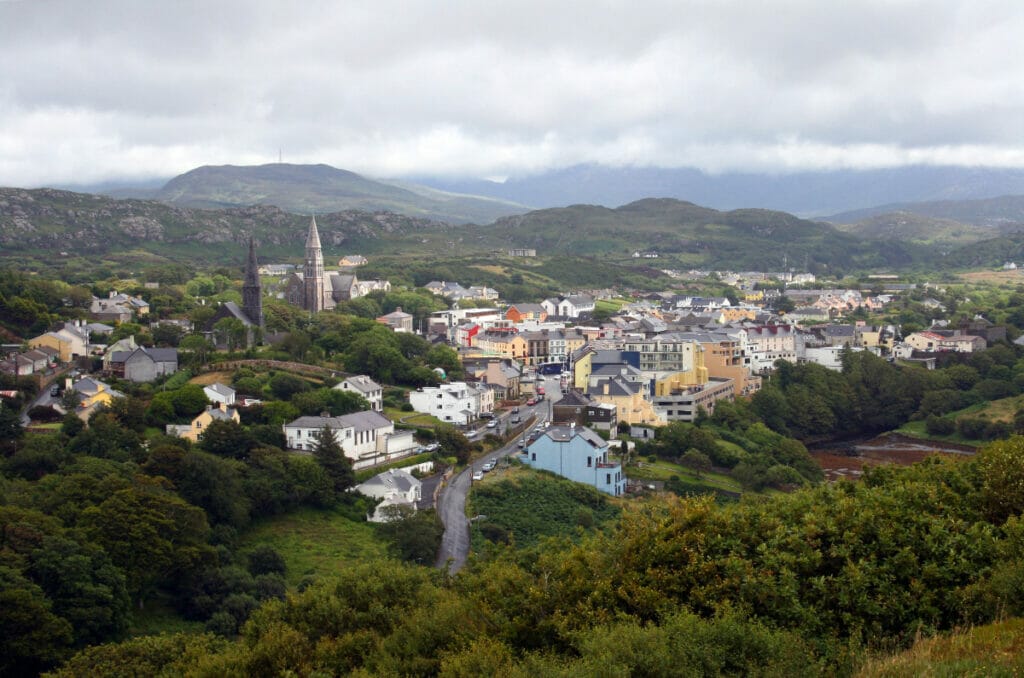 24. Portrush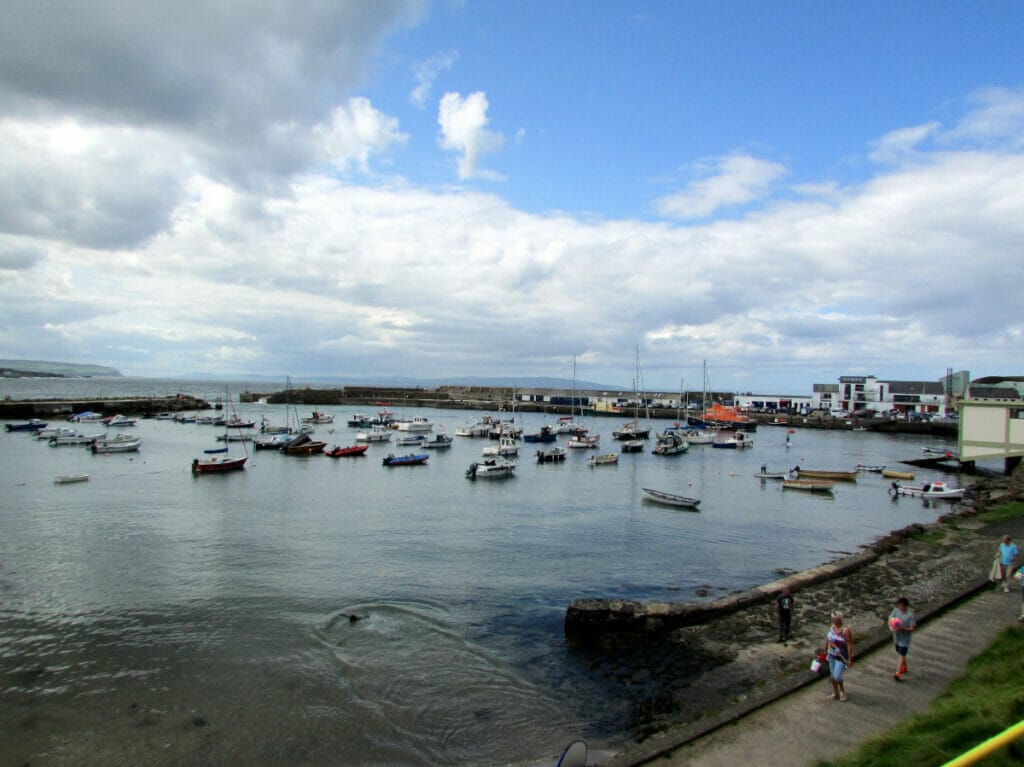 25. Ballybunion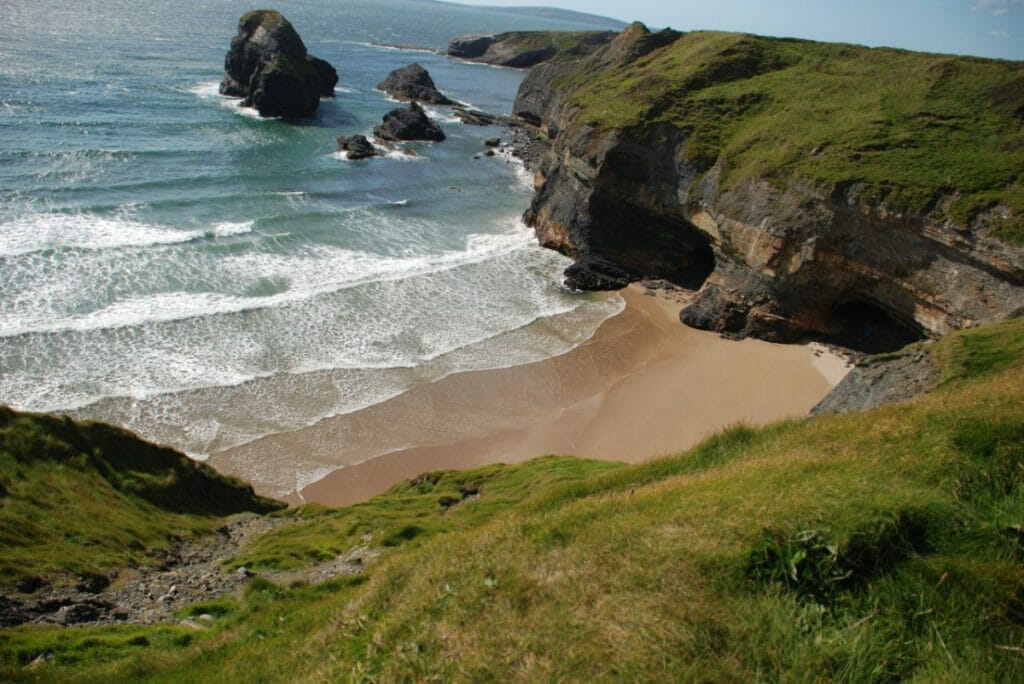 26. Greystones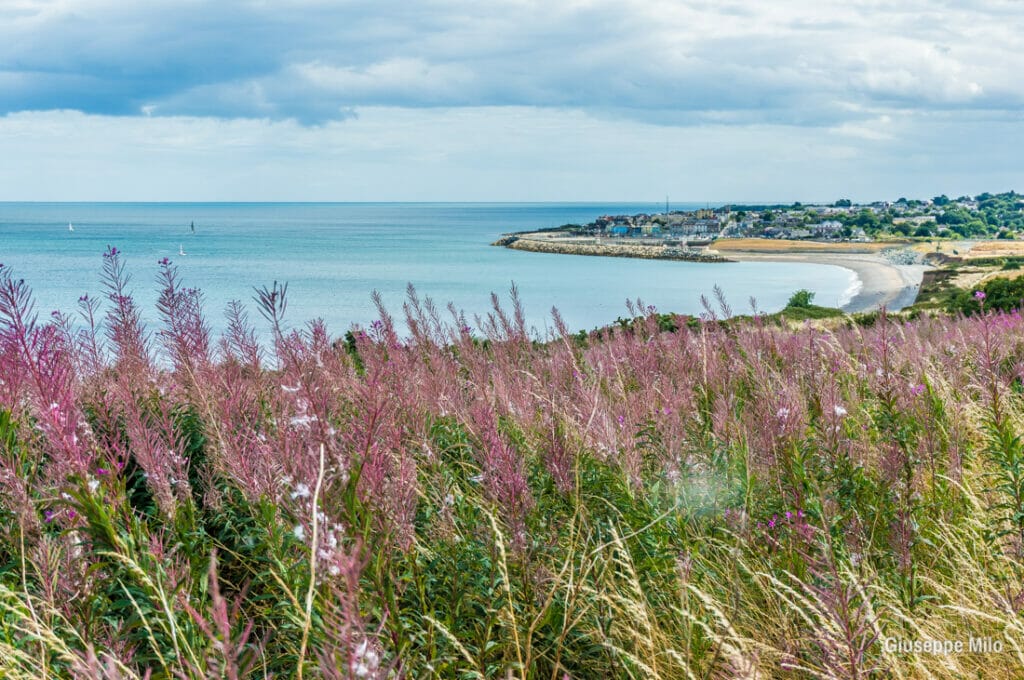 27. Doolin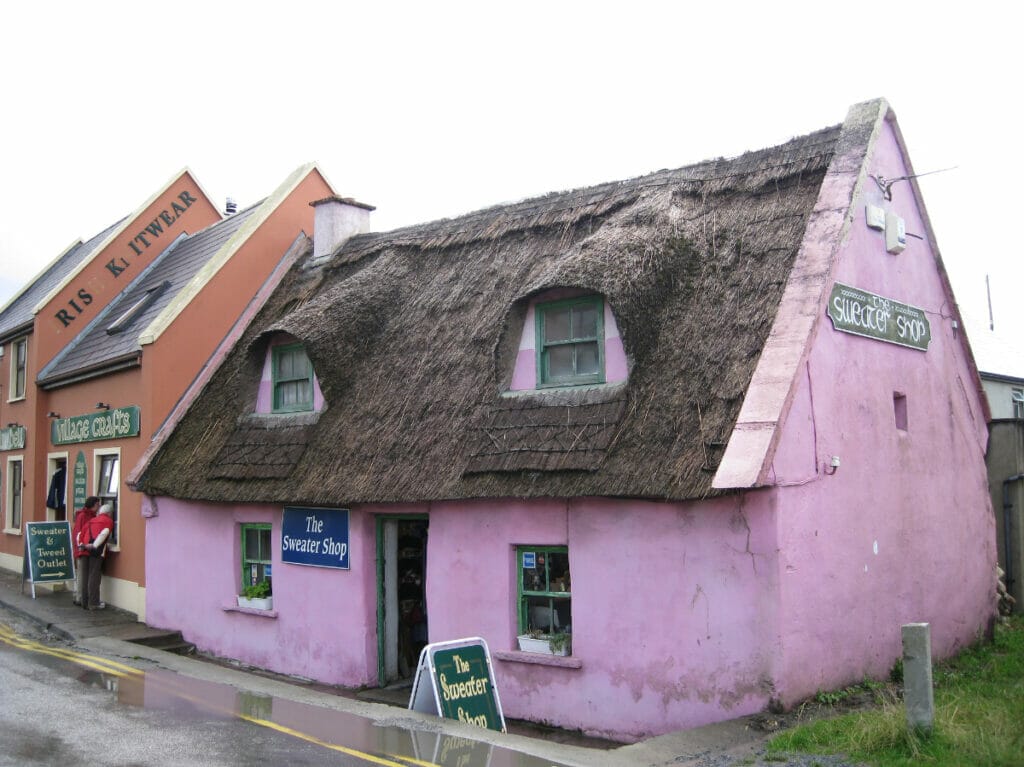 28. Malahike
29. Bantry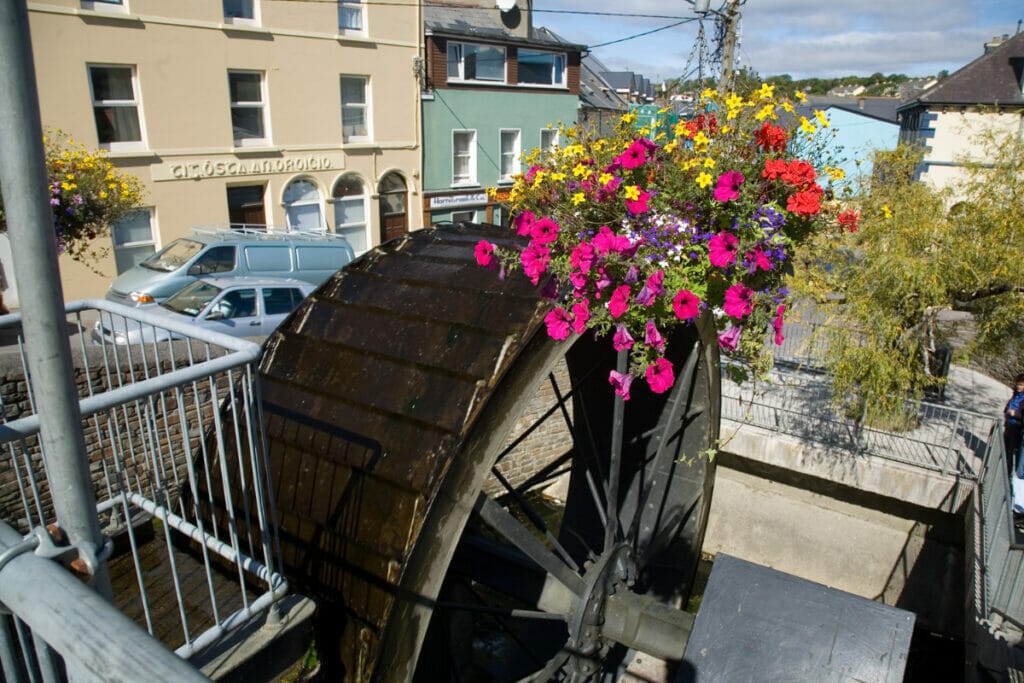 30. Wild Atlantic Way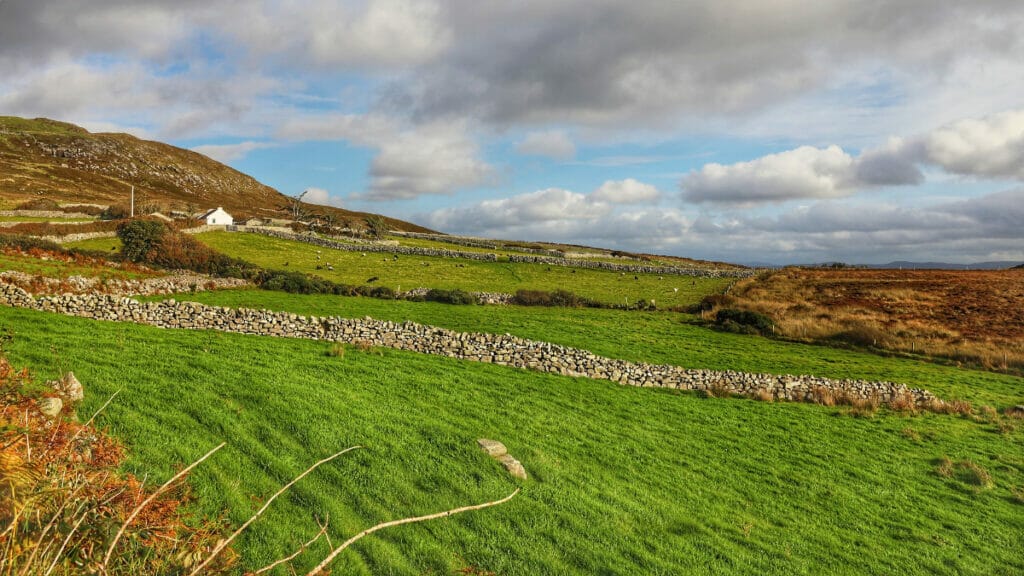 31. Dublin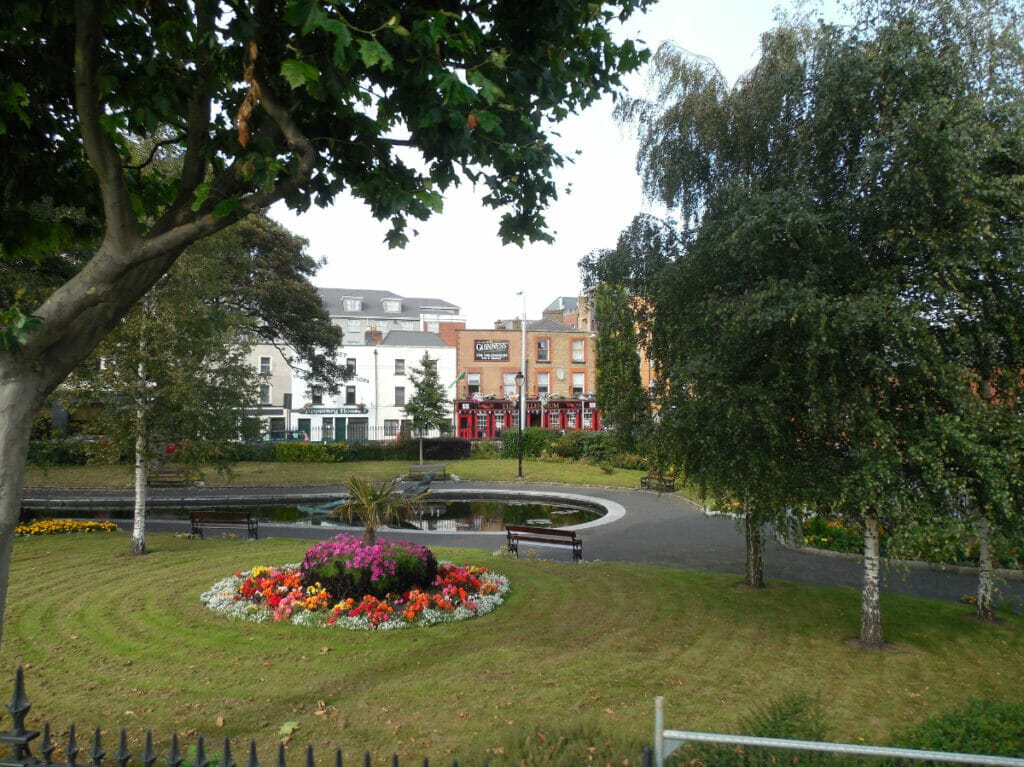 32. Newgrange, Meath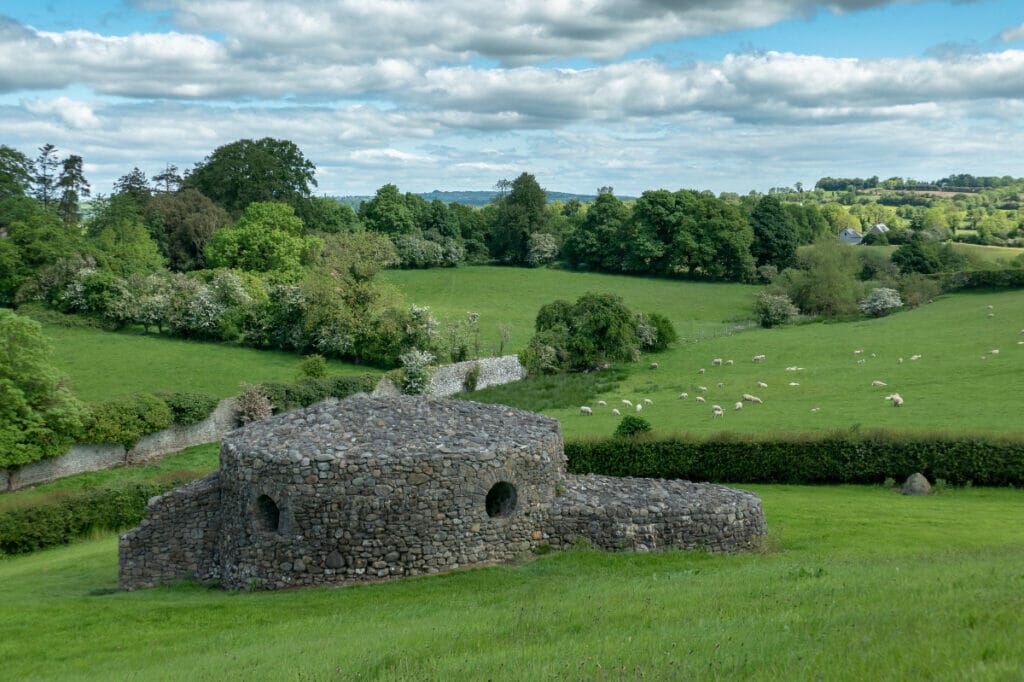 33. Birr Castle, Offaly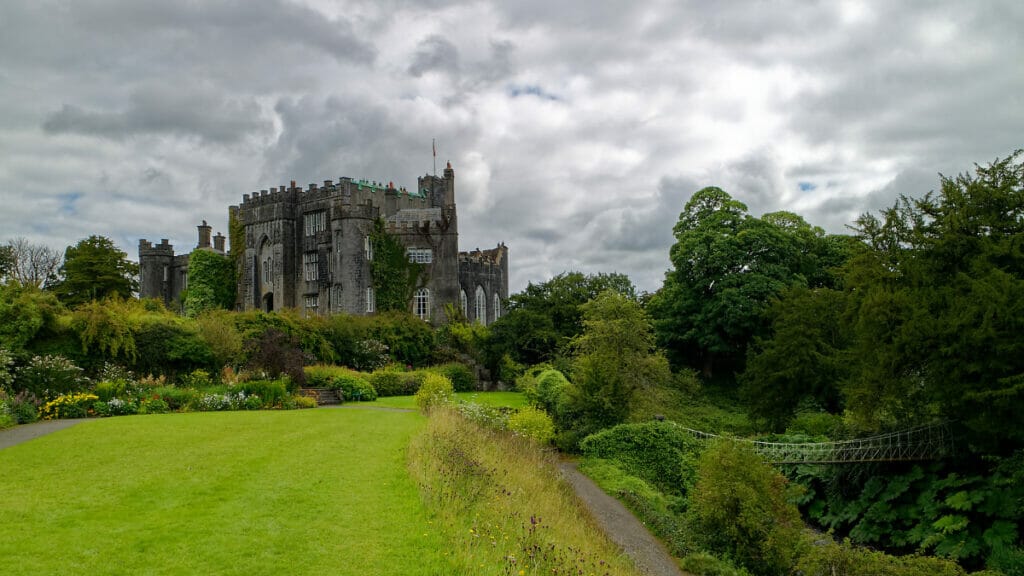 34. Bundoran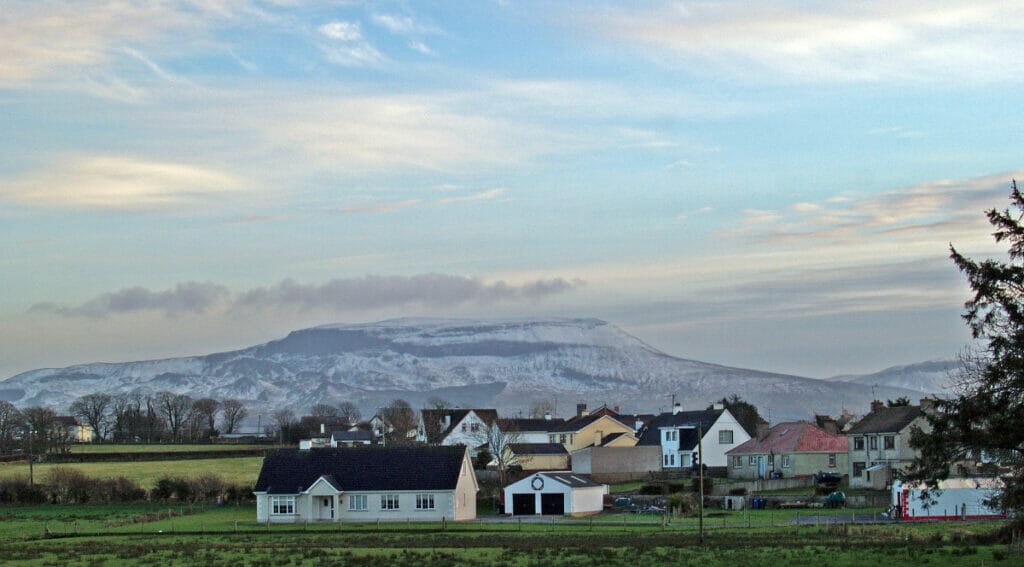 35. Rock of Cashel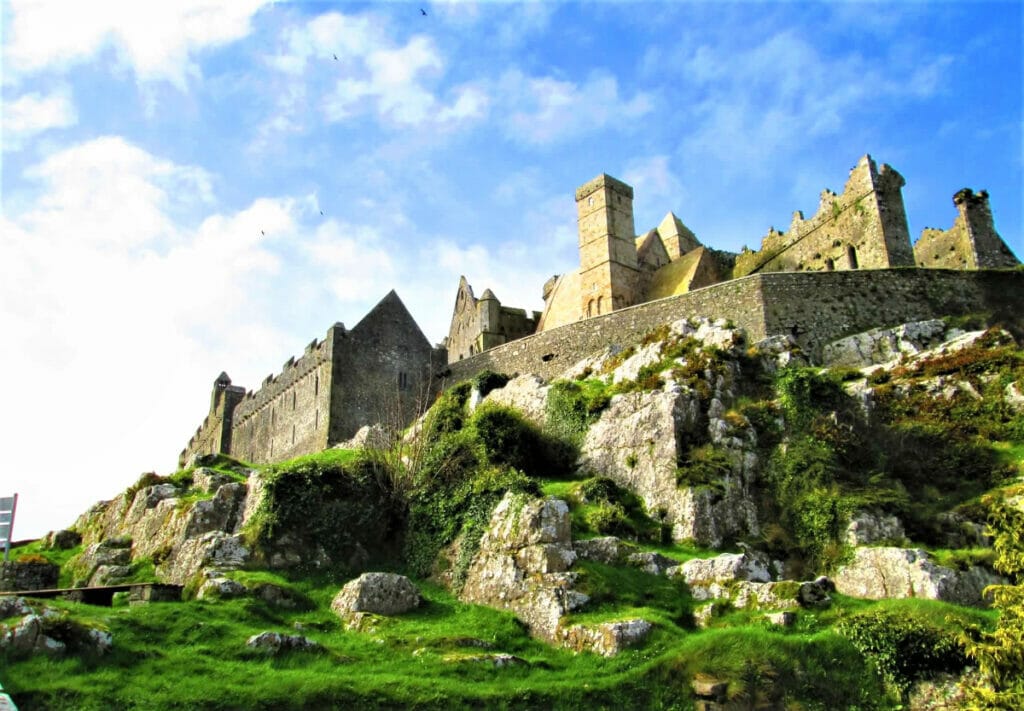 36. Sliabh Liag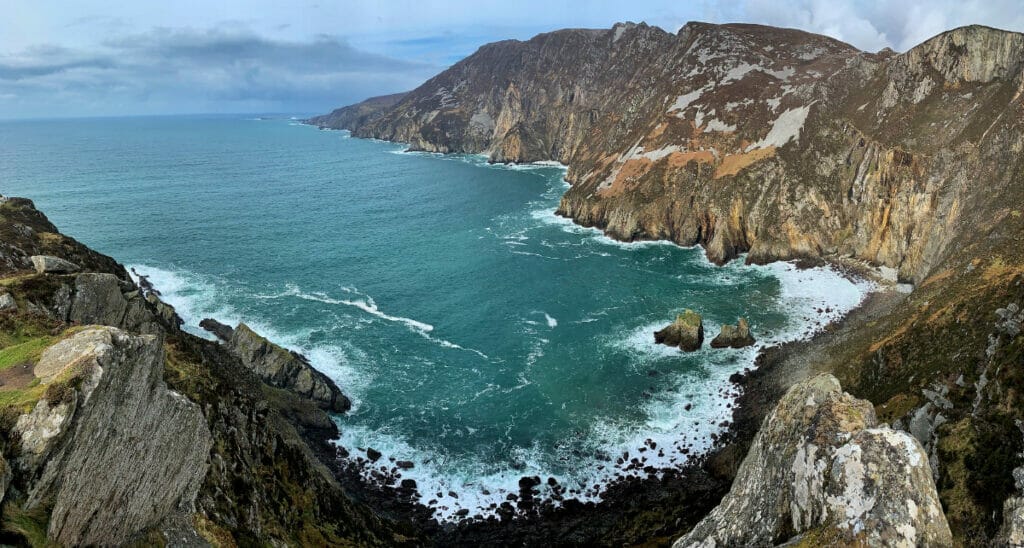 37. Adare