If you're dreaming about the natural charm of Oxford but wondering if it's possible to enjoy the city with kids, I'm here to tell you all of the wonderful things to do in Oxford, England with kids so you can rest assured that you won't spend the whole day trying to reassure them that "it's not boring."
In fact, Oxford is anything but boring.
Between the gorgeous architecture, the green space, the kid-friendly museums in Oxford and more, finding things to do in Oxford with children isn't a game of "what is there to do" but "what isn't there to do."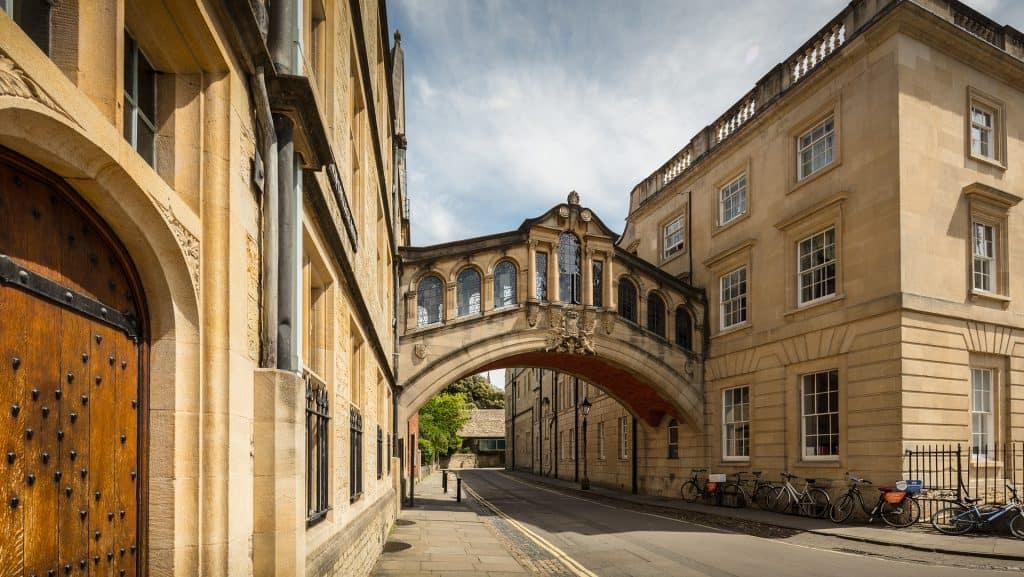 It's also really easy to get from London to Oxford by train or bus.
GET A

FREE

UK GUIDE and ACCESS TO MY PLANNING FB GROUP
With 50+ pages of helpful travel tips and the "best of" UK lists, this is your ad-free key to your UK trip.
Want more suggestions of things to do in Oxford? Check out these guides!
Hey! Want more honest UK tips and planning advice? Click here to join my London and UK Travel Tips Facebook group, where I can answer more of your questions!
Outdoor Things to Do in Oxford with Kids
Sometimes, no matter how old your kids are, you just want them to go run around for a while and tire themselves out.
Or maybe they're 14 and so over you and so you need the most space possible between you.
No matter what your reason is, here are the top outdoor things to do in Oxford with kids.
1. Punting: Oxford with kids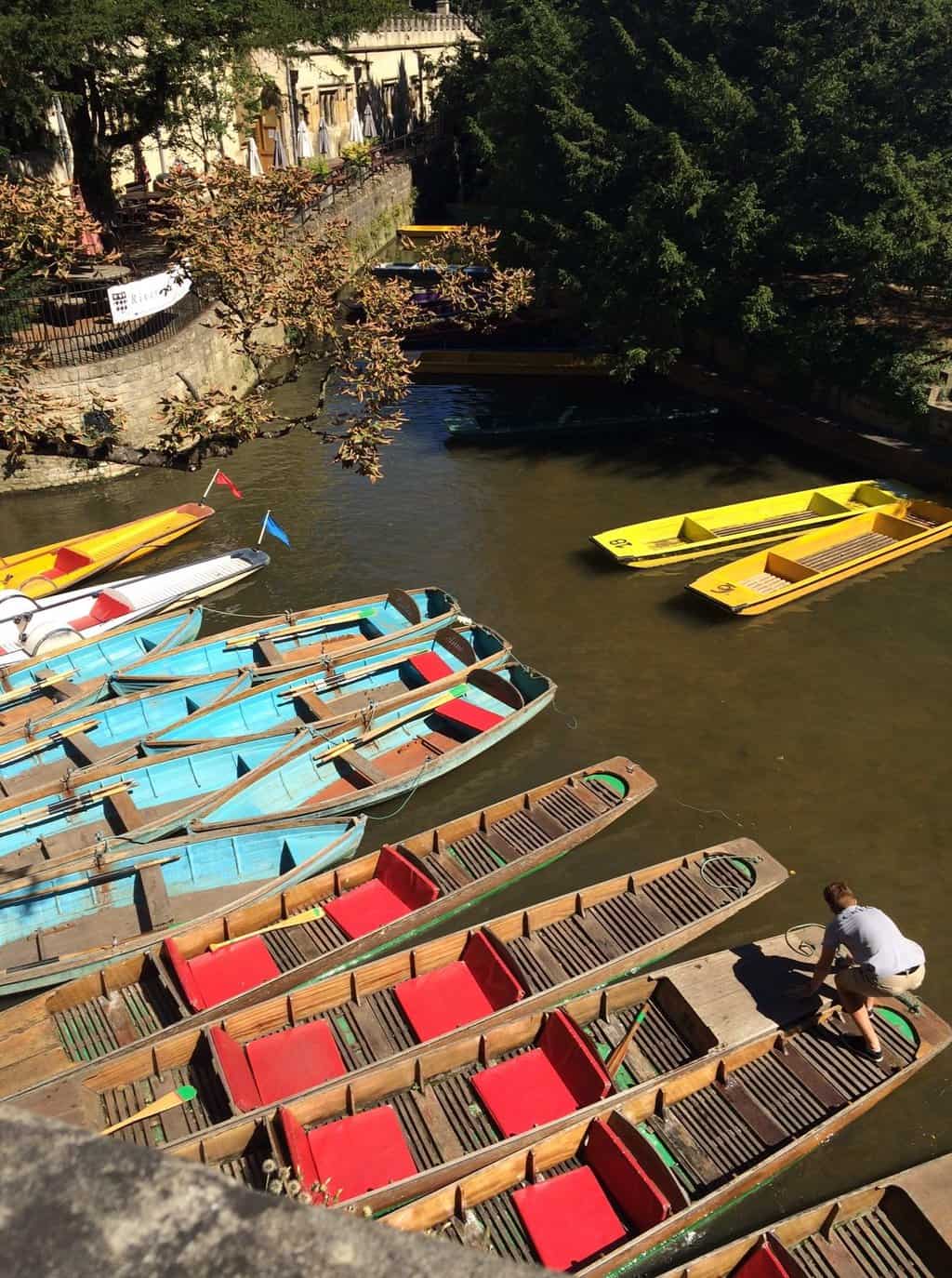 Ah, punting.
A classic Oxford pastime that involves paddling your way down the river while someone stands at the back and, well, punts!
This isn't punting like American football, this is punting like a flat wooden boat lazily drifting down the stream, and it's a great way to get the whole family involved in things to do in Oxford.
I prefer doing this with kids because they find sheer delight in being able to steer the boat, and if you bring a change of clothes, there's no harm, no foul if someone falls in…
My favorite place to rent self-drive punts is from Cherwell Boathouse.
There is a long-standing punting rental place that I've used for the past three years and they're super helpful in teaching you how to do it before you set off.
2. Oxford Botanic Gardens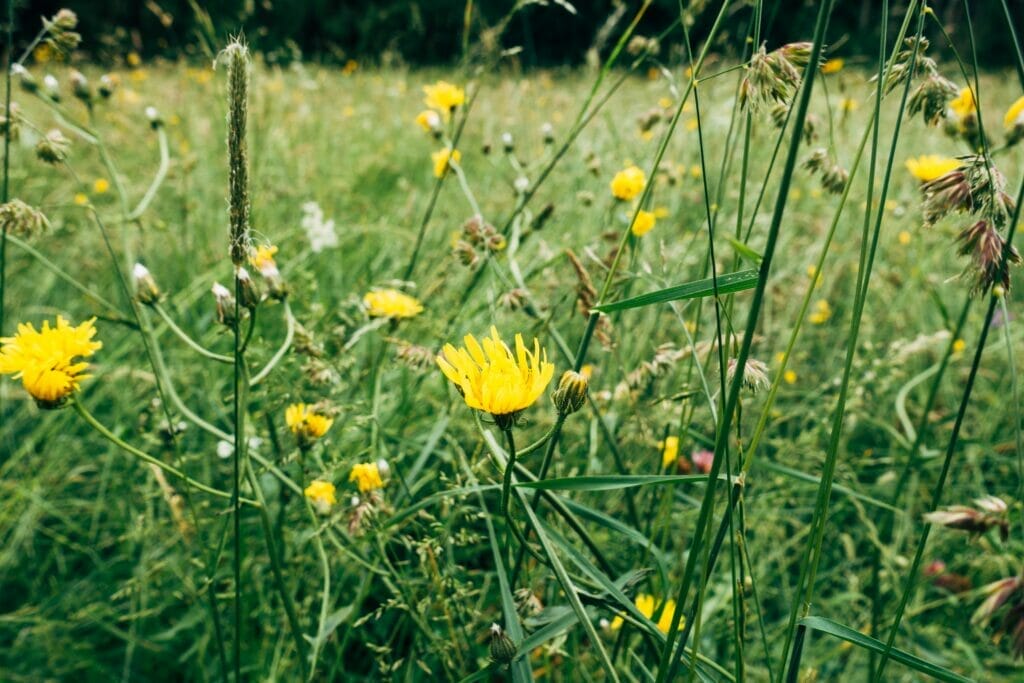 As one of the oldest botanic gardens in the world, the Oxford Botanic Gardens are a great place to take the kids.
In addition to their regular greenhouses, gardens and activities, they also have kid-specific activities.
For instance, there are multiple trails including the Garden Eye Spy trail for young kids and a trail for older children that gets them learning about plants in an age-appropriate way.
You can also sign out botanic backpacks that your kids can take around with them, which include tools and fun learning games.
There's also a fantastic café in the summer months if you want to stop by for an ice cream to give the kids a rest.
3. Port Meadow: best kids activities in Oxford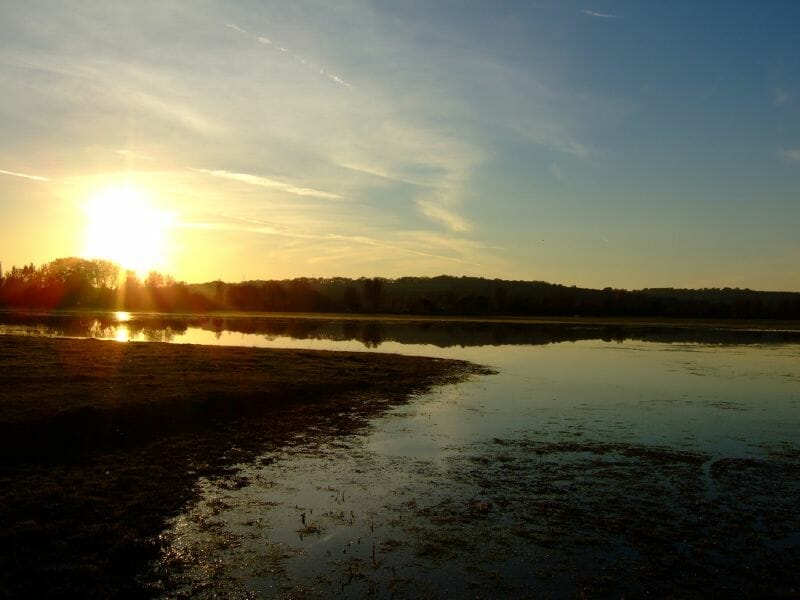 When you want a lot of land to spread out in, Port Meadow is it.
This vast expanse of open grass is just a great place to bring a picnic, bring a ball or some other toys, and enjoy the Oxford sunshine.
It's also one of my favorite free things to do in Oxford, because you can spend a ton of time here just appreciating the roaming cows or lush grass and not pay a dime.
It's not some crowded park in the middle of a city, but a really fantastic bit of countryside right nearby the heart of Oxford.
As the largest park in Oxford, kids are going to fall in love with the activities they can participate in in Cuttleslow and Sunnymead Park.
For instance, there are multiple playgrounds and regular children's play area that feature slides, climbing equipment and colorful landscapes.
In addition, there's a splash pad open in the summer for kids to refresh and cool off when it heats up in Oxford, and there's even a miniature golf course.
For the active kid, you've got beach volleyball and an obstacle course to help them with their orienteering skills, and the kid who wants a bit more calm will enjoy watching the ducks in the duck pond.
5. Oxford University Parks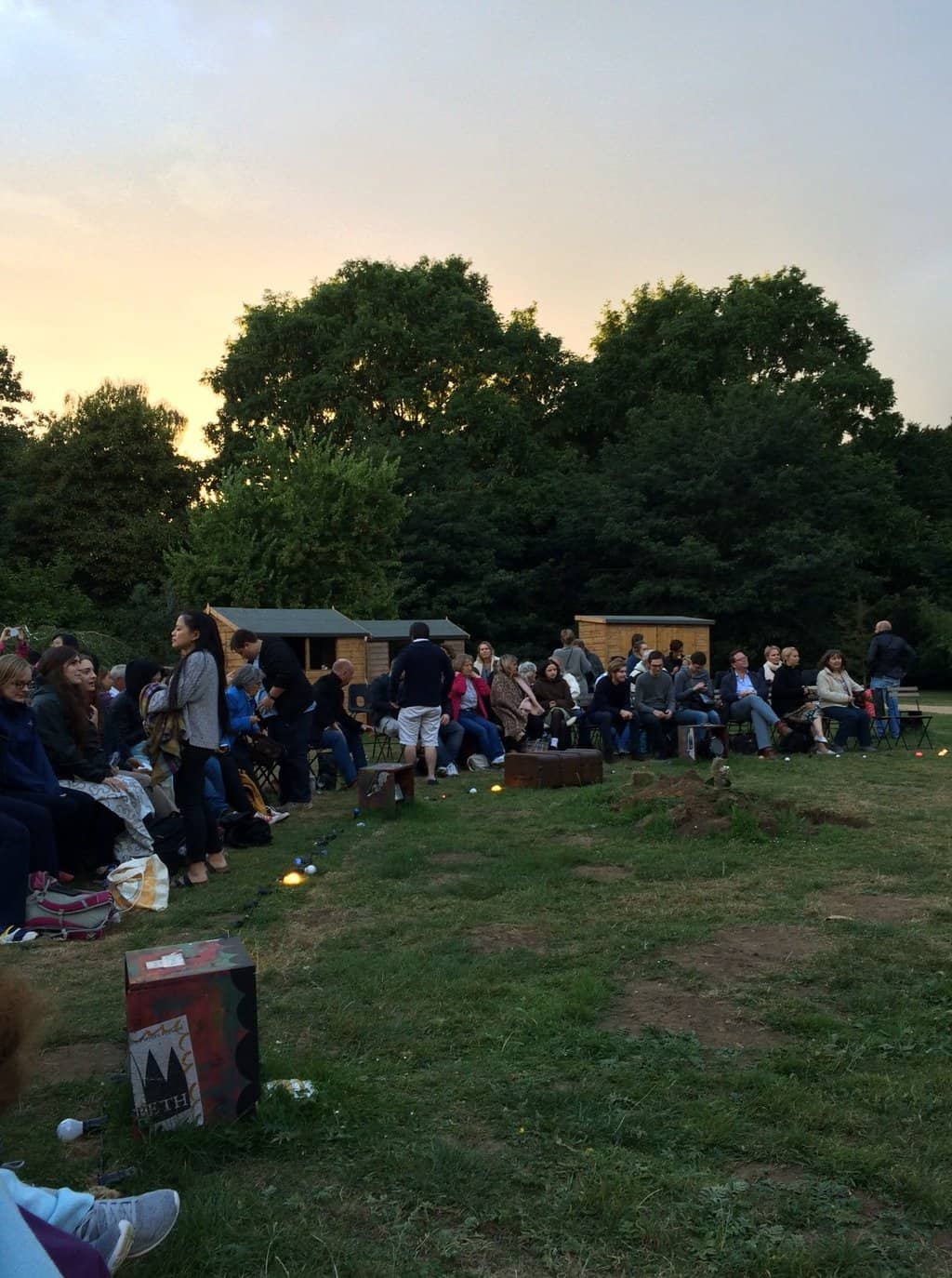 Whether you're watching a show put on by Creation Theatre in the park (you would think Hamlet wouldn't appeal to kids, but trust me – when it's put on in a park, it becomes a lot more interesting) or you're just walking along the lake, Oxford University Parks are some of the most beautiful parks in Oxford and a great place to take the kids.
In addition to just walking through the flower gardens, you've got plenty of walking, scootering and biking trails so they can zip themselves around the greenery, and there are also places where you can take a soccer ball or other sports equipment and kick or throw a ball around for a fun afternoon in the sun.
Museums to Do in Oxford with Kids
The best museums in Oxford for kids range from ones dedicated to children's storytelling to world famous museums with ancient history.
The one thing they all have in common though is that kid-friendly museums in Oxford cater to a younger generation with special exhibits, events, or activities that help keep them learning even when they don't realize it.
6. Oxford Museum of Natural History: Oxford for kids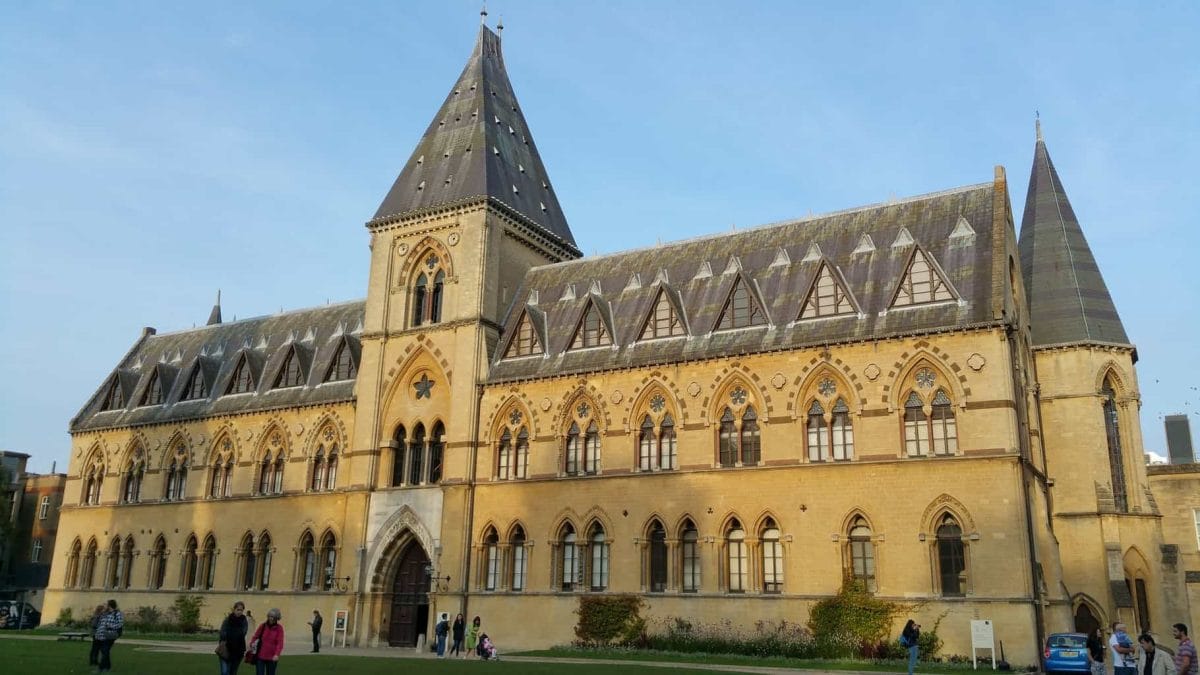 The Oxford Museum of Natural History is a perfect fit for kids, as the interactive trail map helps guides families towards particularly interesting exhibits for the little ones, and there are hands-on exhibits that let you touch a meteorite, stroke a black bear and use interactive displays to learn about the future of technology and natural history.
You can also pick up pencils and paper from reception for kids to sketch what they see if they're old enough to stand still for that long!
7. Story Museum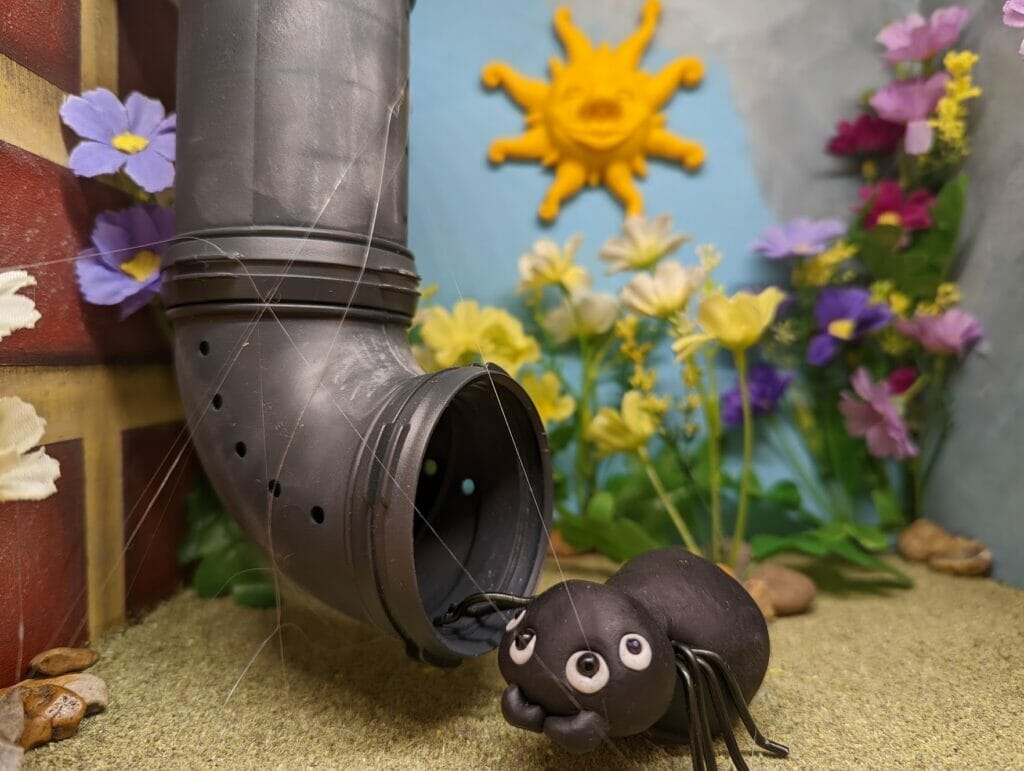 While the Story Museum is currently renovating its exhibitions, you can still stop by for some kid-friendly activities including storytelling, kid's comedy and sketching workshops.
This museum is geared entirely for kids, so you can be sure that whatever event is on will be of interest to your clan!
It's one of the best things to do in Oxford with toddlers!
8. Ashmolean Museum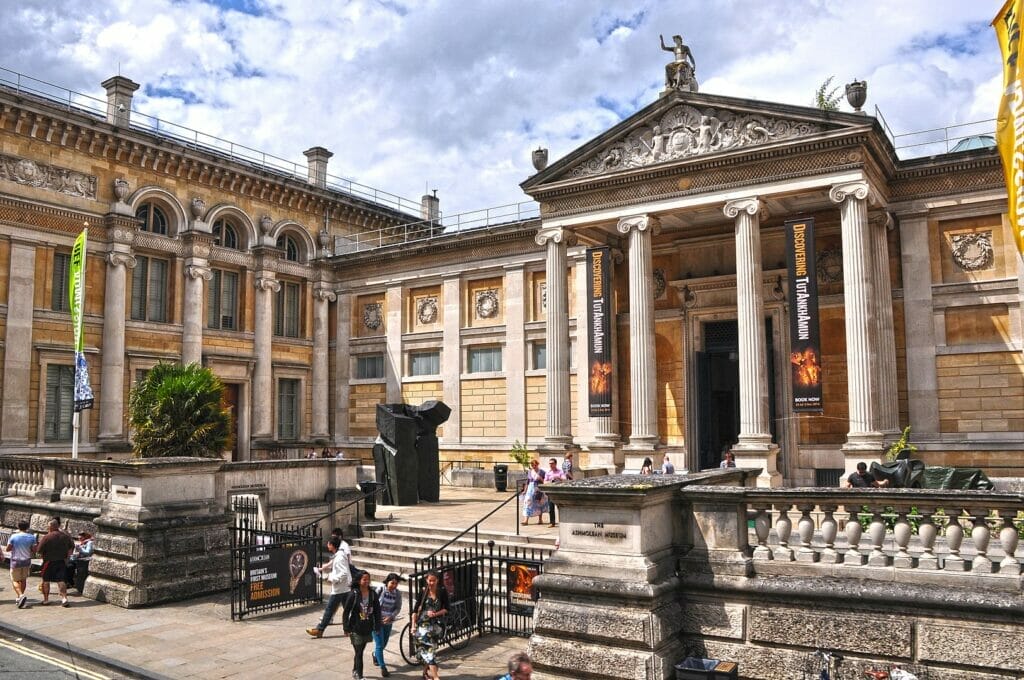 As one of the most popular museums in Oxford, the Ashmolean is a great thing to do in Oxford with kids.
It's big enough that there is always something new everywhere you turn to keep short attention spans interested, and there is a dedicated family trail learning resource that you can download ahead of time and use to create your own personalized tour of the museum.
There are also sketching materials available for the kids to draw what they see, and on the weekends you can borrow flashlights and magnifying glasses.
There's even a child-friendly menu in the café so you don't need to overthink what the kids will be able to eat on your lunch break.
9. Museum of the History of Science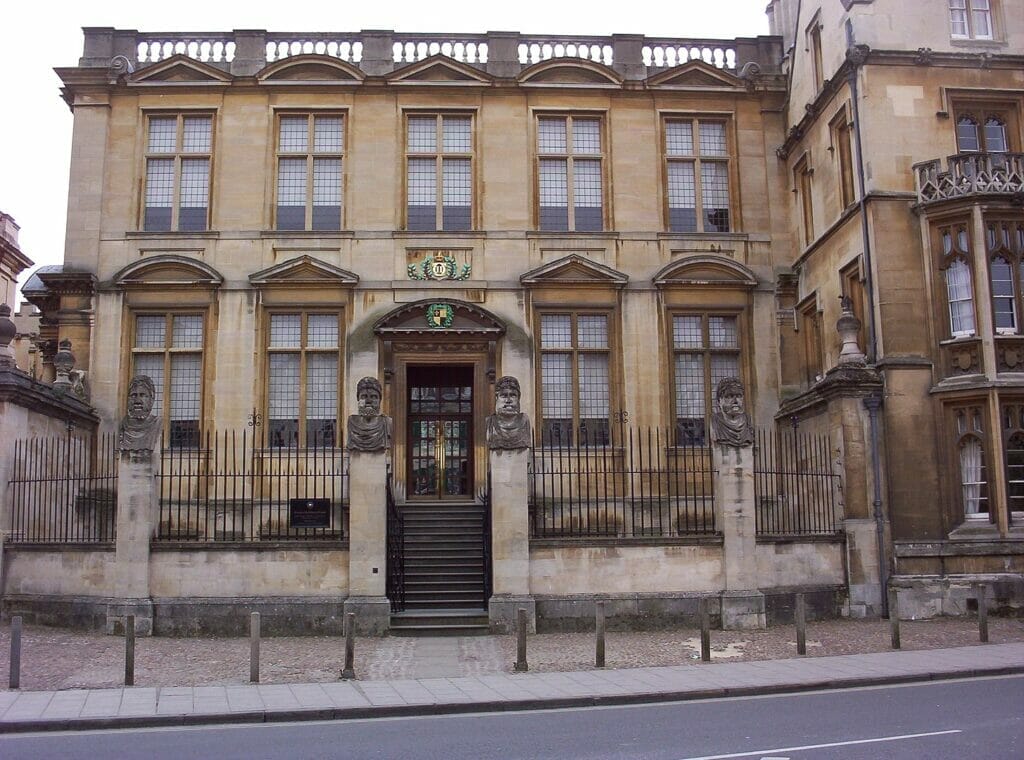 While the Museum of the History of Science appears a more adult-oriented museum at first glance with its more traditional museum exhibits and plaques to read, you shouldn't miss this one if you have kids who are interested in the sciences.
The museum has created some kid-friendly learning tools that take you on a tour of the museum while following in the footsteps of their favorite animals for the younger ones or Einstein for the older ones.
There are also regular kid-friendly events and talks, including opportunities to handle old scientific tools like astrolabes and navigational instruments.
10. Museum of Oxford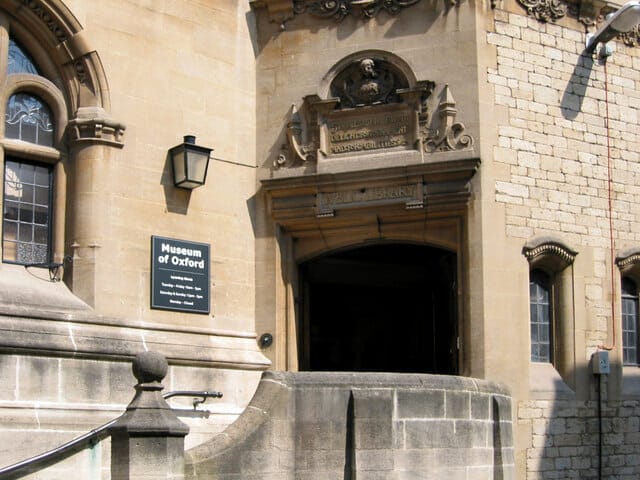 Dedicated to the history and culture of Oxford, the Museum of Oxford is a great family thing to do in the city because of its awesome family activity line up.
They regularly hold family days featuring crafts, talks, games, and family trails.
From everything medieval Oxford to learning about patterns, the variety of events makes sure that there's something for everyone and all ages.
11. Pitt Rivers Museum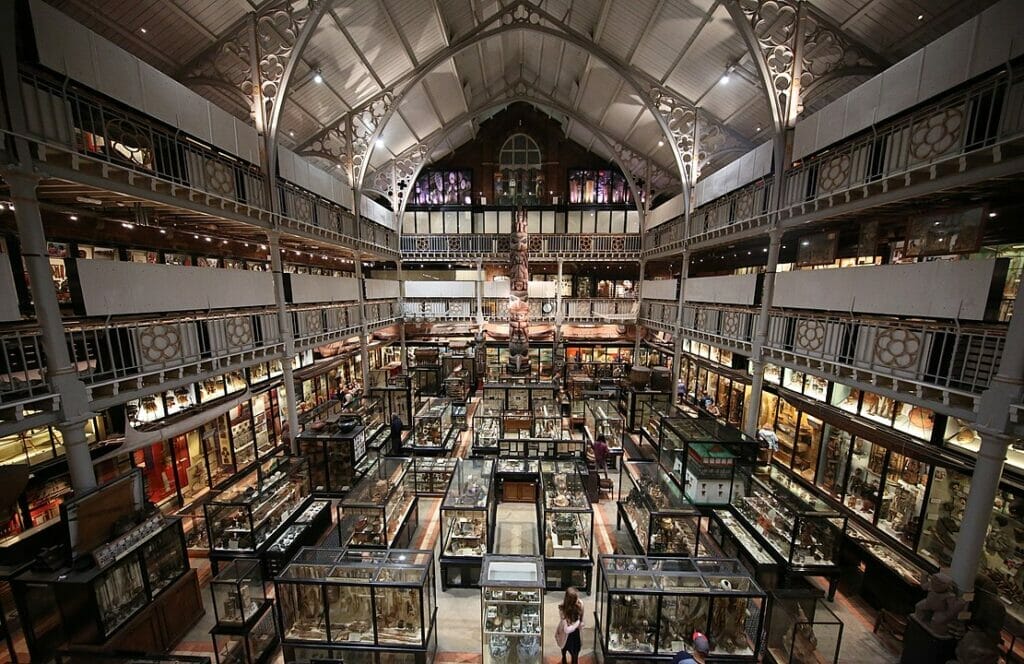 Perfect for older children, the Pitt Rivers Museum is a great place to go to see some really unique artifacts that you won't find anywhere else in Oxford.
It's one of the best things to do in Oxford for families.
There are shrunken heads, fascinating masks from all over the world, toys from different countries and some clothing from royalty that is sure to impress your history-loving kids.
As the Pitt Rivers Museum is more of a traditional museum layout with artifacts and signs to read, this one is best left to curious kids who are old enough to appreciate this.
Sites to See in Oxford with Kids
Oxford has plenty of kid-friendly sites all around the city – ones that the adults will appreciate as much as the kids!
Check out the top things to see in Oxford with kids so you'll be sure they're never bored.
12. Christ Church College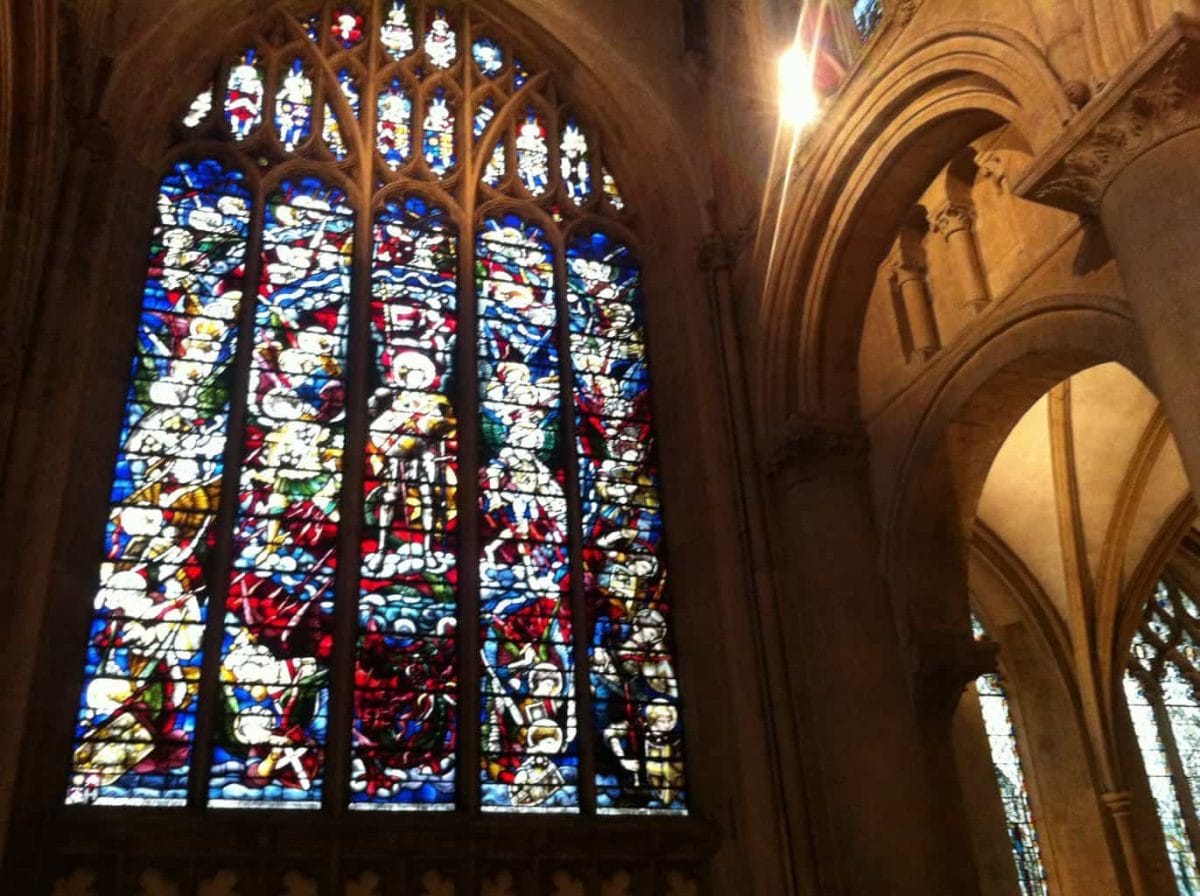 Harry Potter lovers will rejoice in all of the wonderful Harry Potter locations to be found in Christ Church College.
This is perhaps one of the best known colleges in Oxford and is worth seeing for its own history and architectural beauty.
However, there's no denying that Christ Church is a great place for Harry Potter fans due to the scenes that were filmed here.
For instance, the staircase was used to film the scene where Professor McGonagall meets the trio in the beginning of the series, and the Great Dining Hall inspired the Hogwarts dining hall (though the scenes were filmed on set for the dining hall scenes.
Hallways were also used to film various scenes throughout the movies.
13. Bodleian Library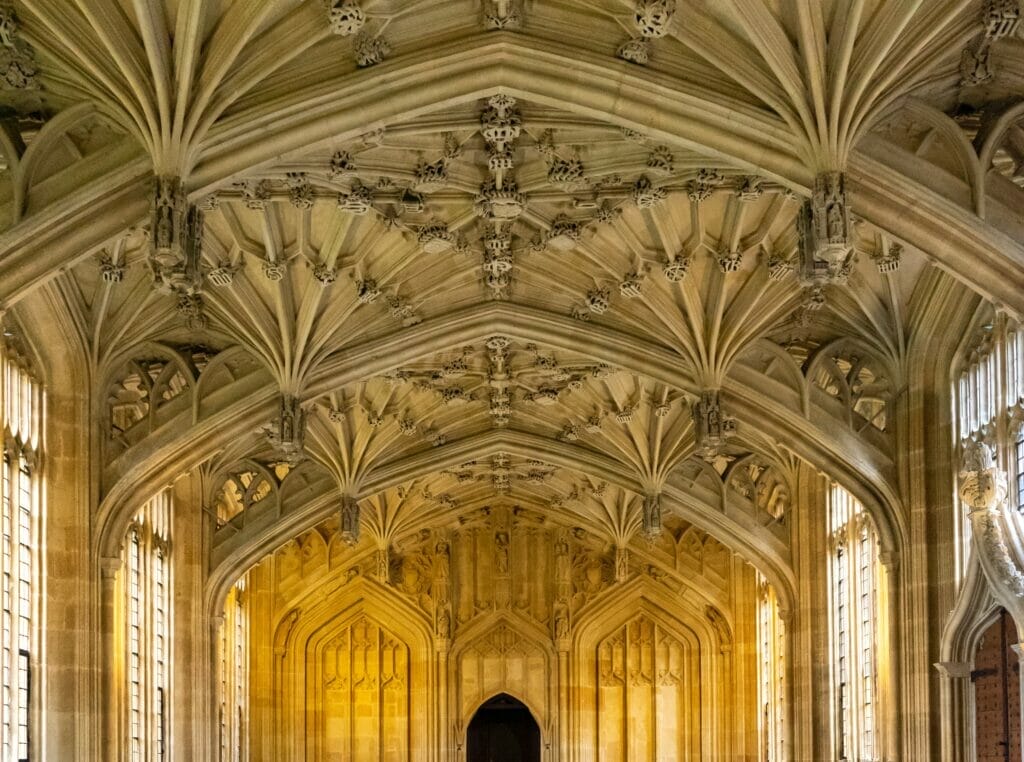 Another cool thing to do with kids in Oxford is the Bodleian Library.
Not only is it Oxford's premier library and absolutely beautiful with their own kid-friendly learning tools and trails, but it's also got some Harry Potter magic attached.
For instance, the Divinity School was used for a scene of the Hogwarts Infirmary during the first movie, and when Harry walks through the halls hidden under his invisibility cloak, that was at the Bodleian too!
14. Headington Shark: what to do with kids in Oxford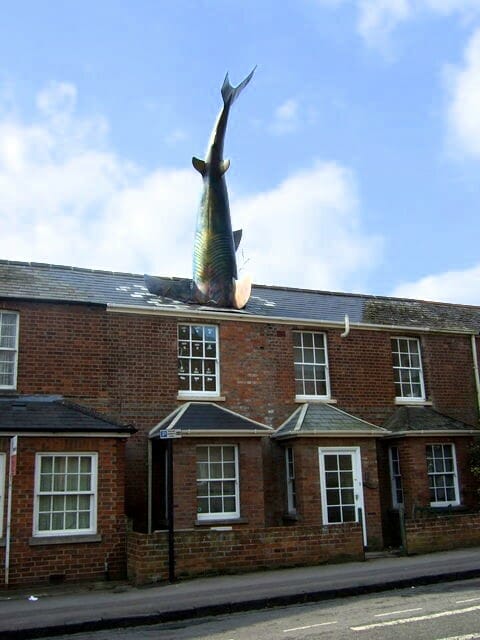 While it's not a long stop, kids will love seeing the Headington Shark, which is basically a shark statue that sticks out of a house in Headington.
It's now rented as an AirBnb, but seeing this Oxford landmark (not always popular with the locals) is definitely a must-do with kids.
15. Carfax Tower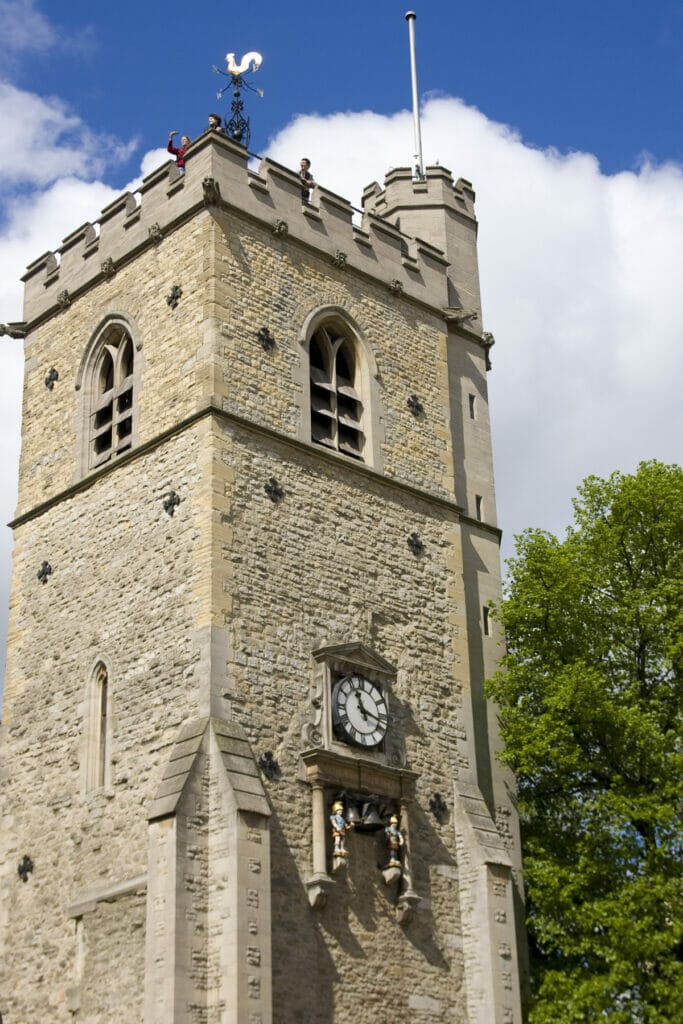 Want beautiful views of Oxford?
Carfax Tower is the place to go.
This tower is the remains of a church and from the top, you can see a vast majority of the city including the beautiful domes and spires as well as shopping streets.
There are steps up to the top and narrow ones at that, so I wouldn't bring your smallest children up, but older children who can handle the trek will appreciate the bird's eye view of the city.
16. Oxford Castle: one of Oxford's best attractions for families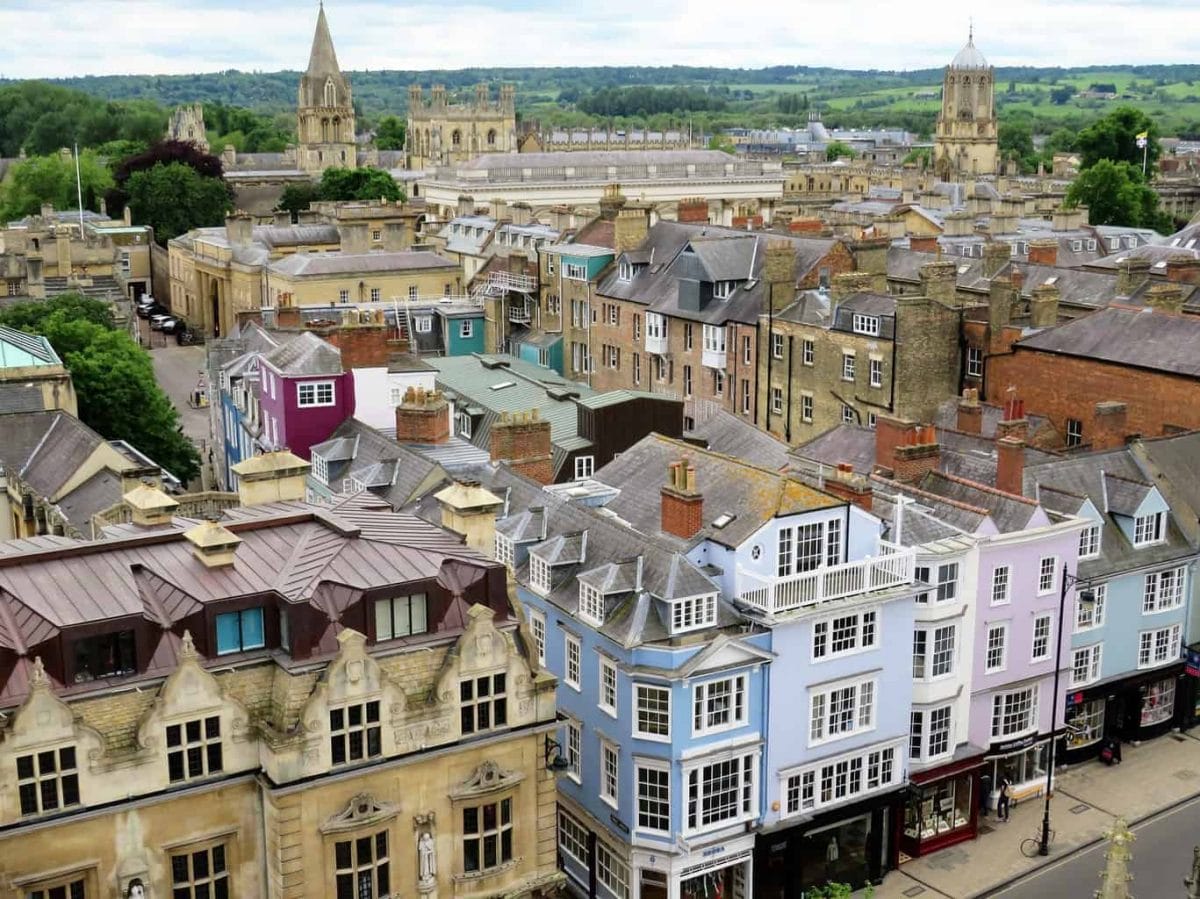 Did you even know that Oxford has a castle?
The Oxford Castle and Prison is a perfect day out for families in Oxford as you can take a guided tour from a costumed guide who will bring the history of the castle to life for you.
Along the way, you'll climb St. George's Tower for 360 degree views over Oxford, head down into the 900-year old crypt, and scale the mound.
Kids will love the interactive nature of the tour and will love being able to interact with the castle and touch and feel the walls and artifacts as they go along.
Where to Eat in Oxford with Kids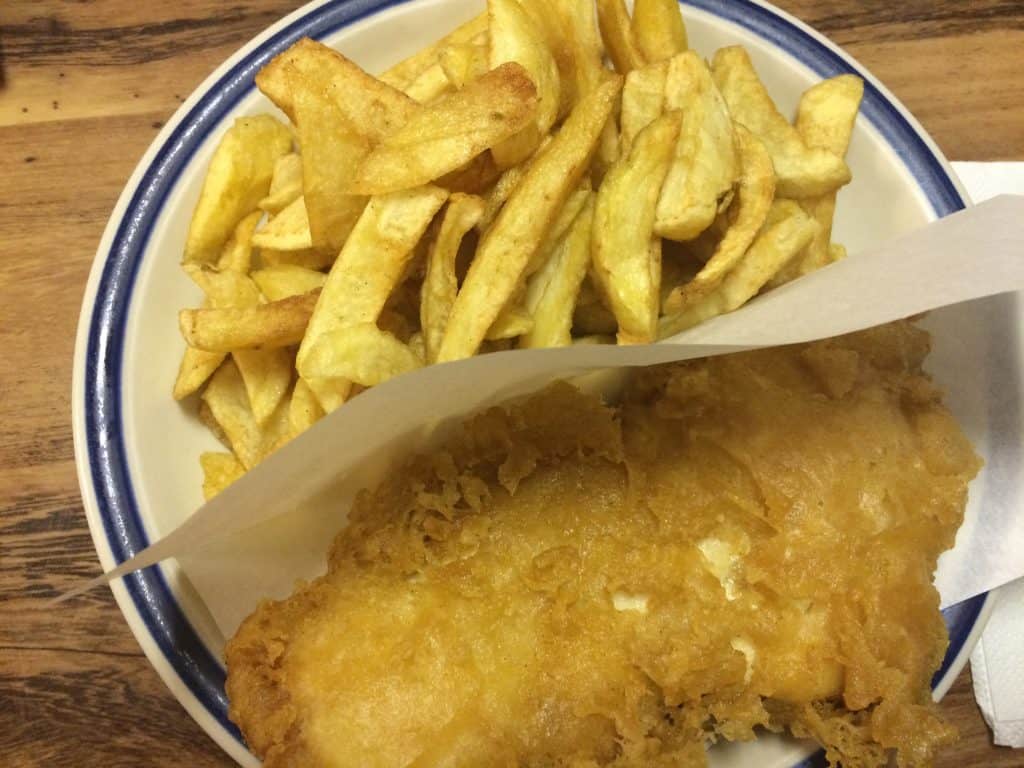 When you're toting the little ones around, finding places to eat in Oxford with kids is one of your main priorities.
You don't want to go to a fancy place where they won't eat anything while you spend the entire time wondering what the posh diners besides you think of you.
You want to eat casual things that are (hopefully) not too messy.
17. Covered Market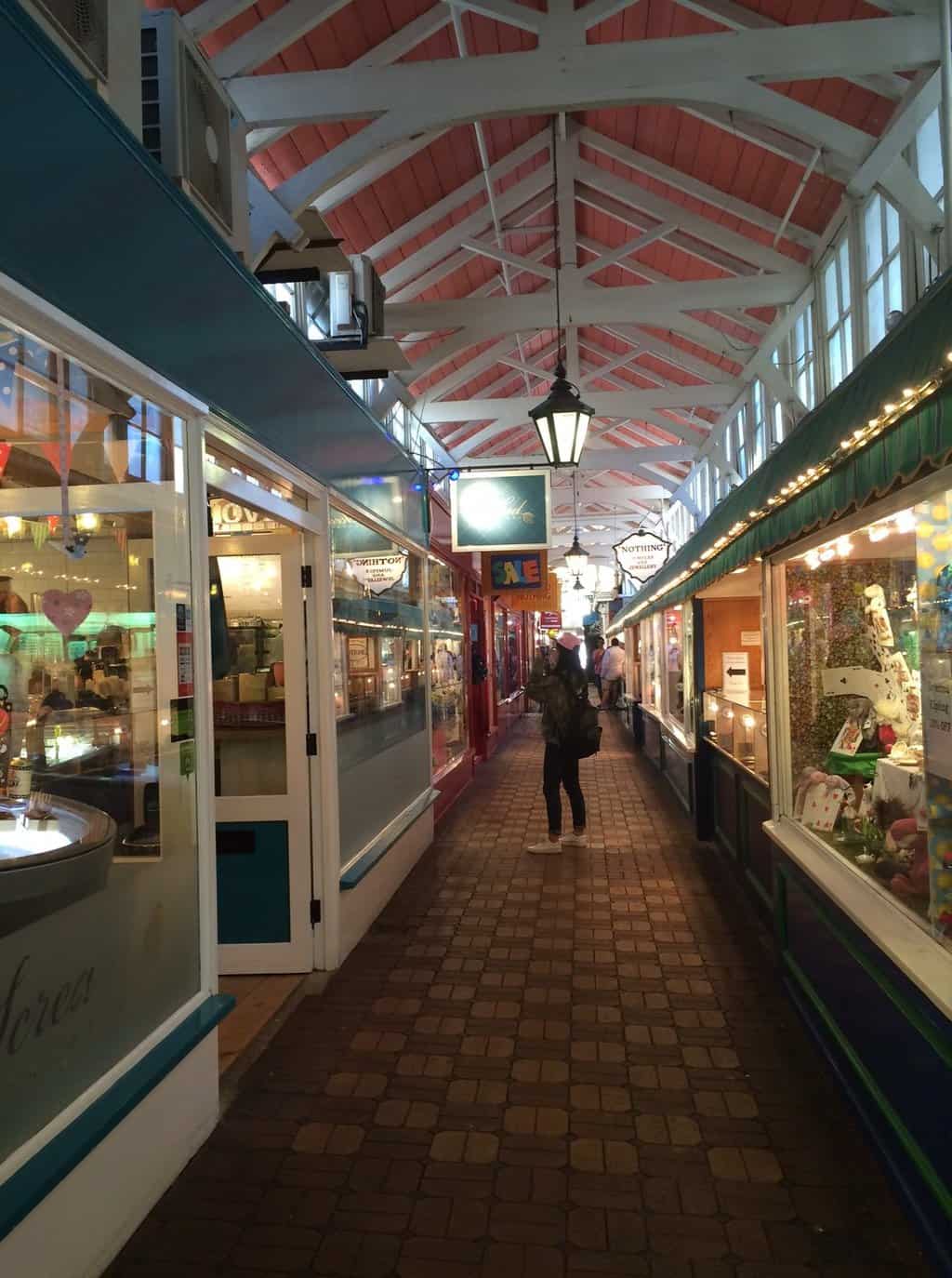 The Covered Market is a fabulous place to bring the kids to eat.
It's not just a food market, but also a shopping market with shoes, clothes and other items for sale.
But there are plenty of food stalls, including an awesome milkshake stop called Moo's Milkshakes.
You can get pies, sandwiches, and other lunchtime treats while wandering around and people-watching.
This is the best low-stress way to eat in Oxford and one of the best things to do with kids in Oxford.
18. Get Ice Cream in Oxford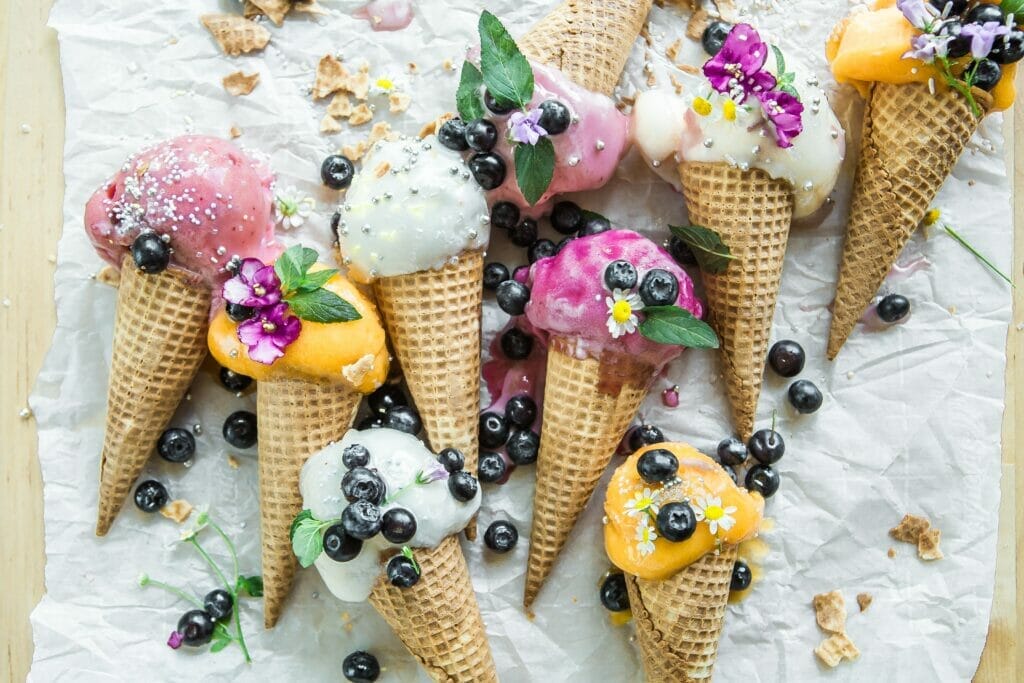 On a sunny day, you might just want to stop for some ice cream with the kids and Oxford has some great places for that as well!
19. G & D's Café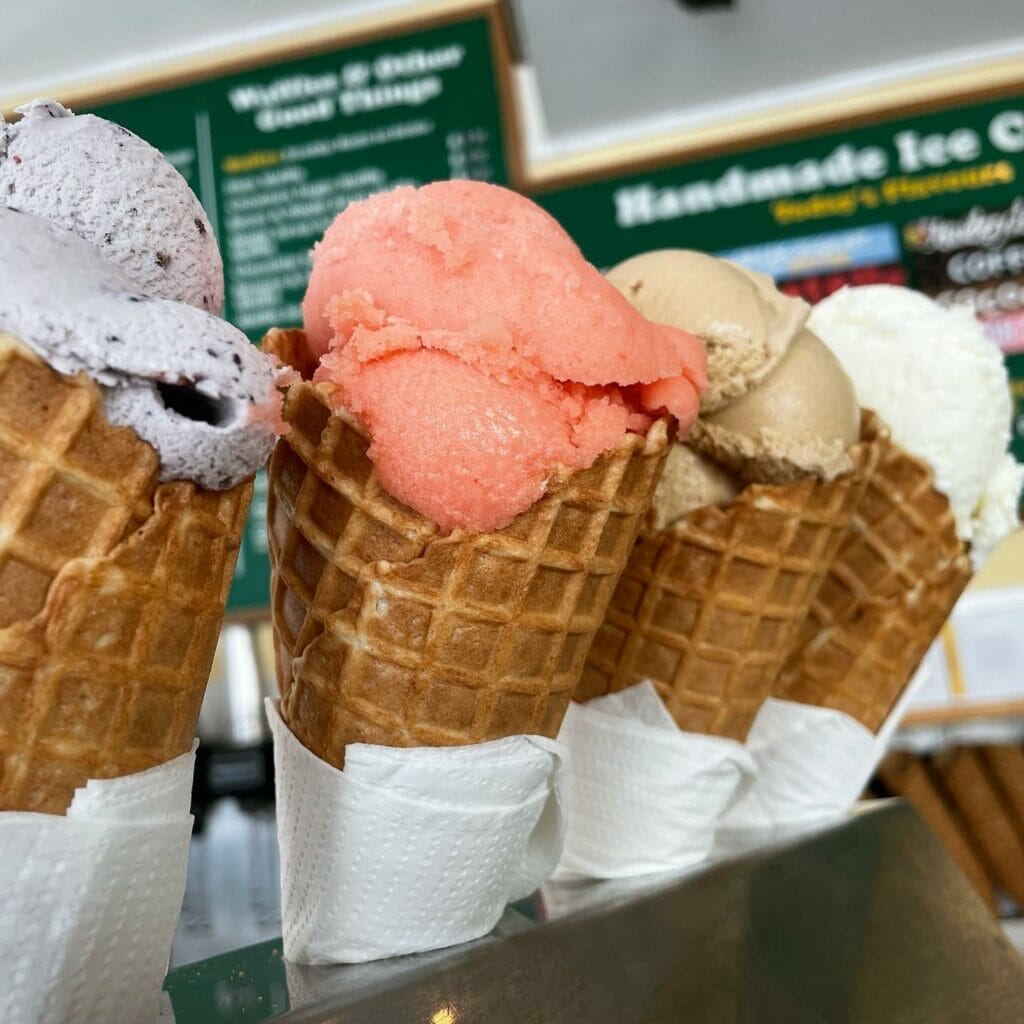 Perhaps one of the most famous ice cream shops in Oxford is G & D's – with multiple shops around Oxford now, you might be surprised to know that the ice cream is still homemade just like it was when the shops first started in 1992.
The shop is open morning until night, which is perfect for students with studying to do and especially for traveling to Oxford with kids who can eat ice cream at any time of the day!
The ice cream here is amazingly rich and full of flavor – in fact, they're known for inventing new flavors all of the time so you never know what you might be able to try when you visit!
20. Cosmo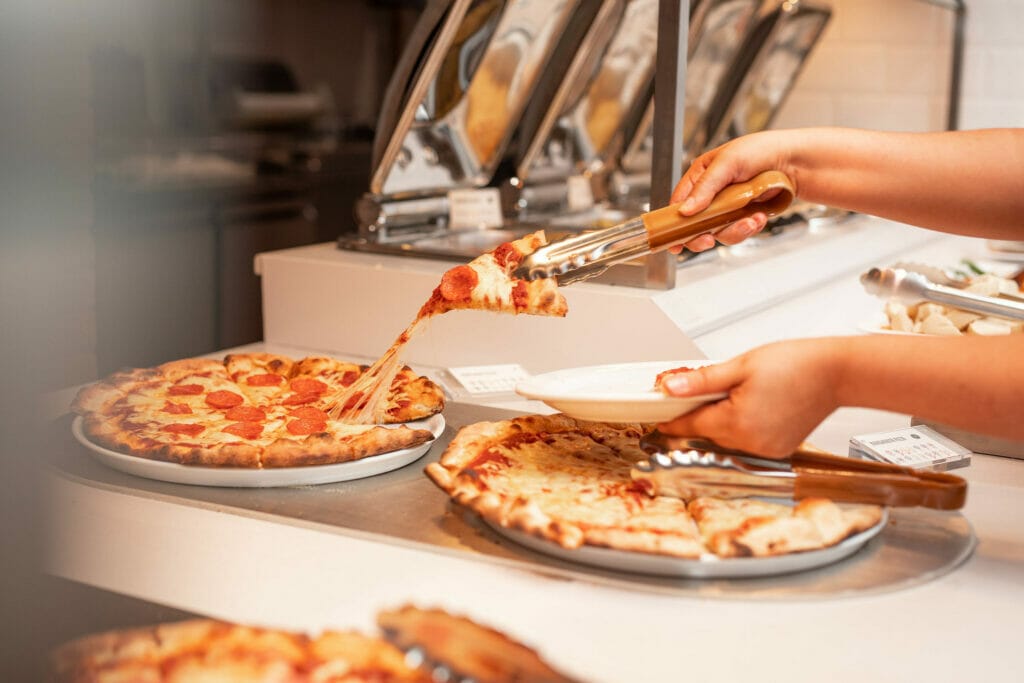 While it is a chain with locations in other cities, Oxford's Cosmo is a fantastic place to bring the family for lunch or dinner.
As it's set up buffet-style, there are a wide variety of options that will mean everyone can get exactly what they want.
Unique Things to Do in Oxford with Kids
I love the Cornerstone Arts Centre in Oxford for its regular art activities for kids and adults alike.
This is a venue you'll need to check the schedule for ahead of time, but with a jam-packed event list full of comedy, art, dance and more, it's a great place to bring kids for an evening or afternoon of culture and art.
There's also a visual arts gallery that's free to view and a café, so you can still stop by and explore even when an event isn't on.
22. Blenheim Palace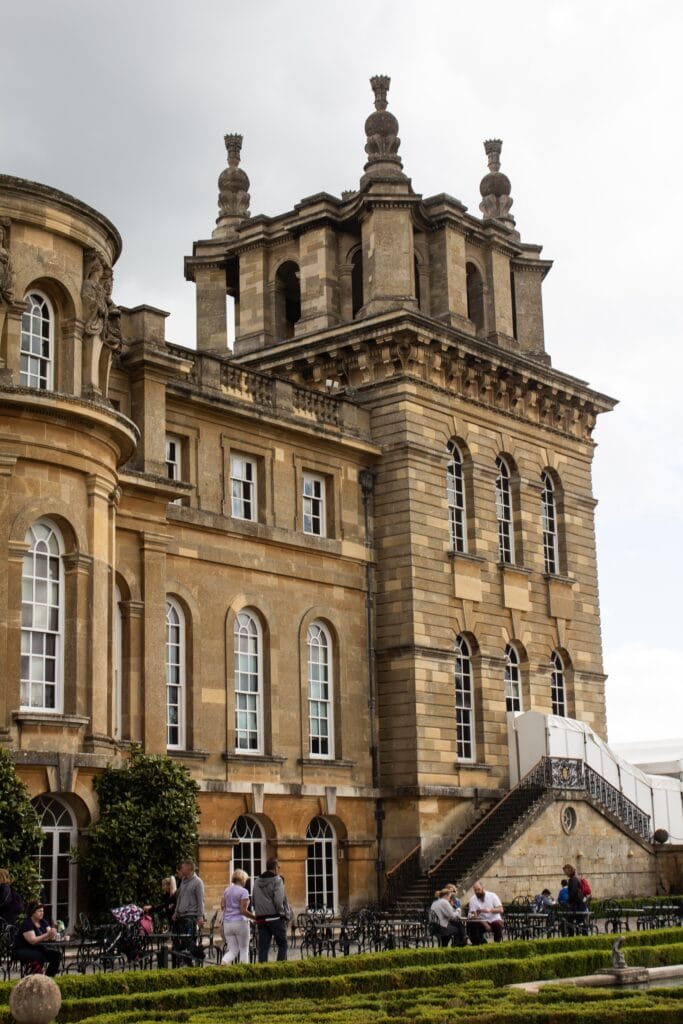 This World Heritage Sites dates back over 300 years and has both a beautiful house to explore as well as gorgeous countryside grounds.
If you're bringing younger kids who aren't kept occupied by all of the wonderful history, there's also a miniature railway, adventure playground, maze and butterfly house.
Blenheim Palace is a perfect choice for a sunny day in Oxford, especially in the warmer months, so you can really take full advantage of the outdoor activities.
23. Partyman World of Play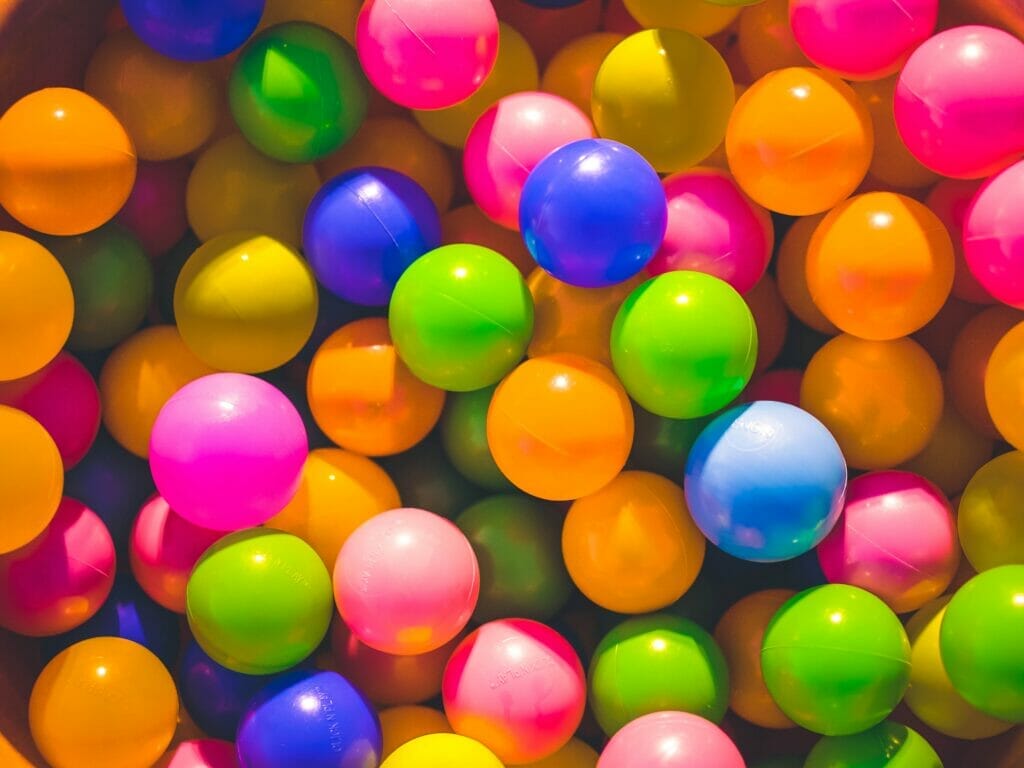 Whether you want the kids to burn off loads of energy so they have a hope of sleeping tonight or maybe you need an indoor activity in Oxford for the kids when it's raining, Partyman World of Play is here for you!
With giant climbing structures, themed indoor playgrounds, ball pits and slides, the kids will stay occupied for hours meeting new friends and playing with old ones.
As a bonus for parents with toddlers, there is an Under 3 zone so that you can let the little ones play in more age appropriate settings where they won't be in danger of being knocked over on accident by an older child.
24. Millets Falconry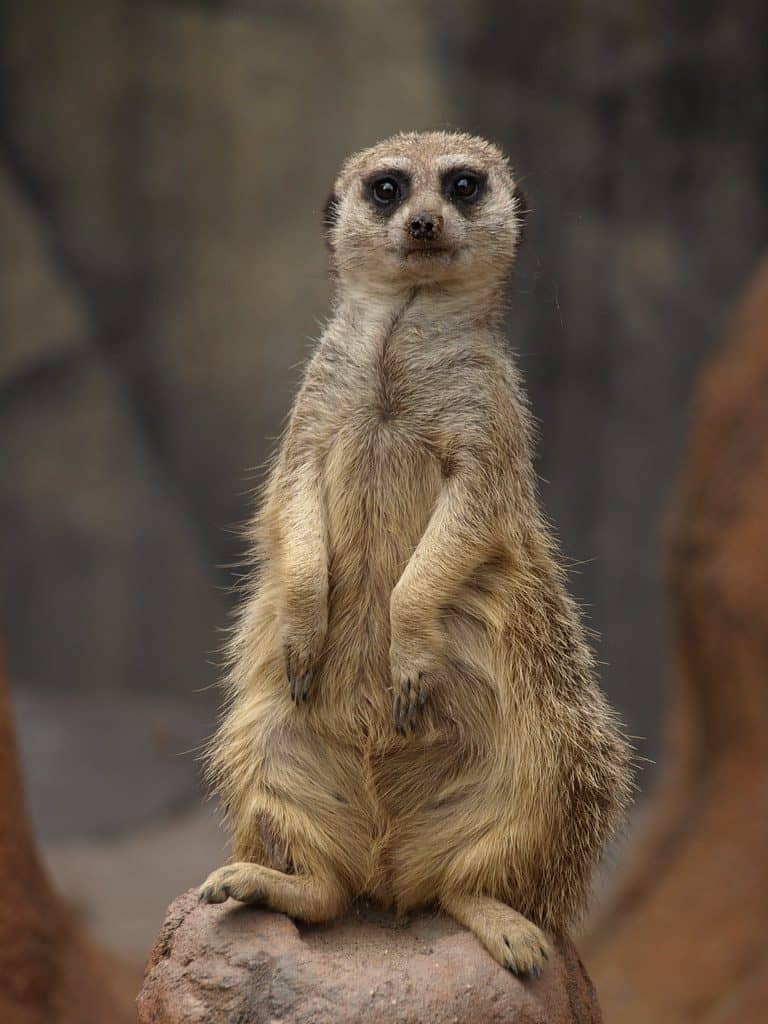 For something truly unique to do in Oxford with kids, check out Millets Falconry where you can come learn about the handling and conservation of wonderful birds.
You can come to see a flying demonstration, or you can book ahead onto an experience that lets you interact with the animals in a safe and guided way.
Kids will also love the junior zoo keeper experience where they get to learn about the care of a wide variety of animals including meerkats, skunks, and more!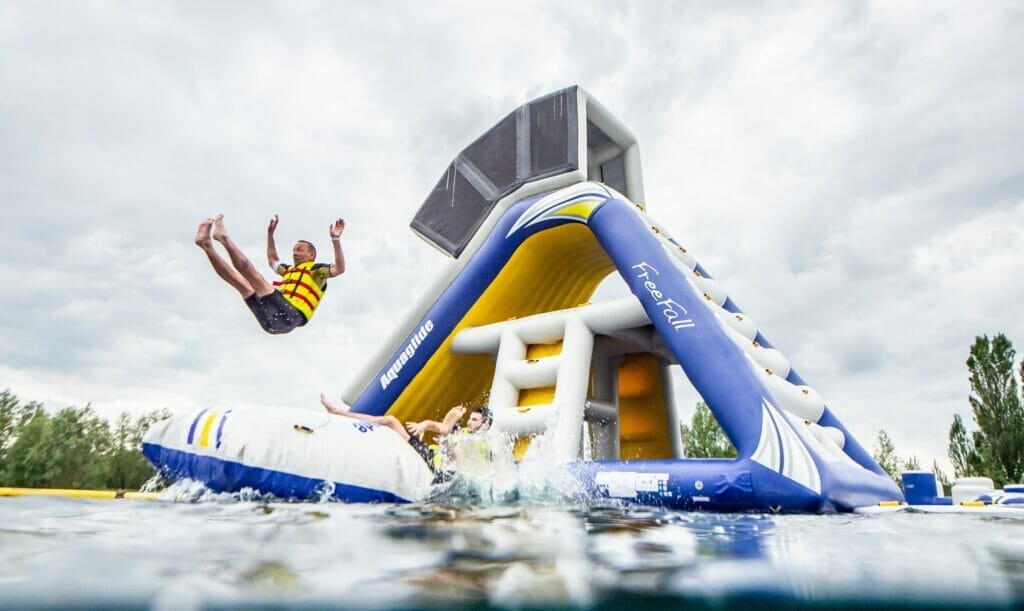 Situated on the beautiful Queenford Lakes, this water adventure includes an obstacle course, the chance to rent a paddleboard or pedalo and a wonderful relaxing atmosphere in the lakeside café.
The aqua park is open to those 6 and up, but a child under 10 must have an adult accompanying them on the inflatables.
You do need to book your spot ahead for the season, which runs from Mary to September, as there is a limited capacity and it will book up fast, especially on scorching summer days!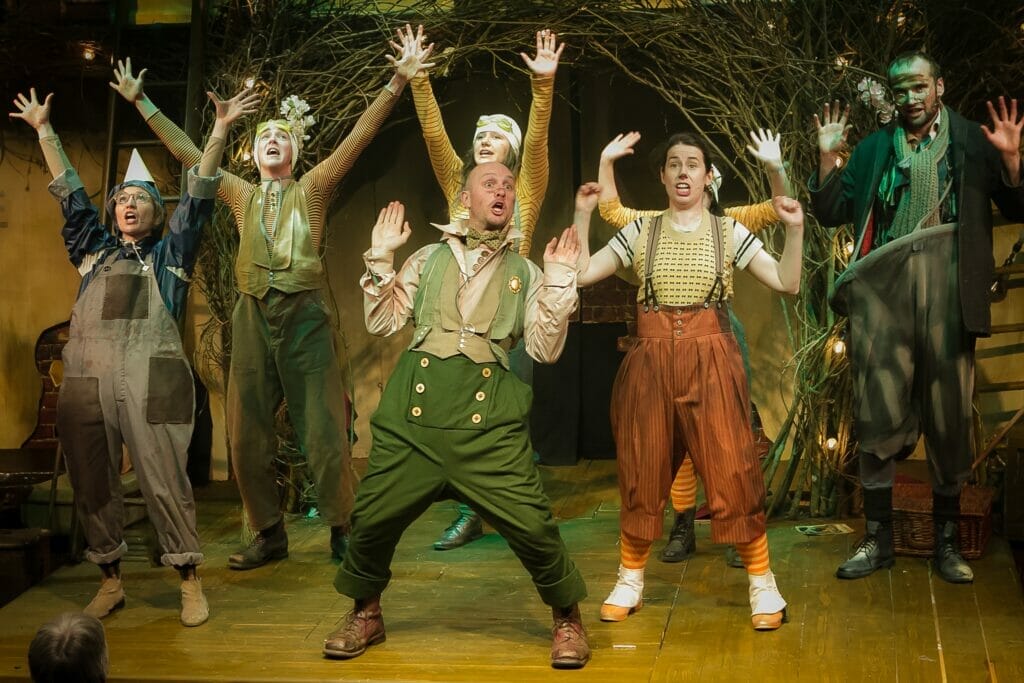 Creation Theatre is the top of my list for theatre in Oxford.
This isn't stuffy theatre where you're confined to one space and try not to doze off the whole day – this is action-packed, "out in the community" theatre that will keep the whole family intrigued.
From Hamlet in the park to Brave New World in an old shopping mall to shows at Oxford Castle, this theatre company really stretch the boundaries and provide endless entertainment for Oxford residents and visitors alike.
Even better, they don't always stick to just one location – you will often be moving around the city to see new scenes, which is a great way for kids to get more familiar with Oxford and stay interested in the play.